Find out more about visiting Stockholm in Sweden.
When I heard we were taking an overnight ferry from Riga to Stockholm for stop 3 of our Busabout adventure, I pictured something similar to the Dover to Calais ferry. What we boarded was a huge cruise ship filled with shops, bars, restaurants, a spa and entertainment. While the cabins were small, it was an entertaining evening, and the time flew by!
Check out Part 2 of the video of my Scandi-Baltic Adventure now, and scroll down to read all about my time in Stockholm.
Stockholm is one of my favourite cities. I've got to know it reasonably well over the last few years as my sister lives there. During this trip I was keen to revisit a few tourist areas, but also explore some new hidden gems.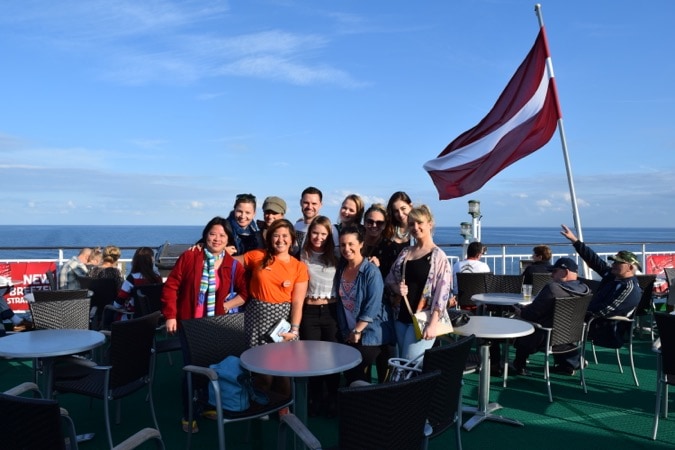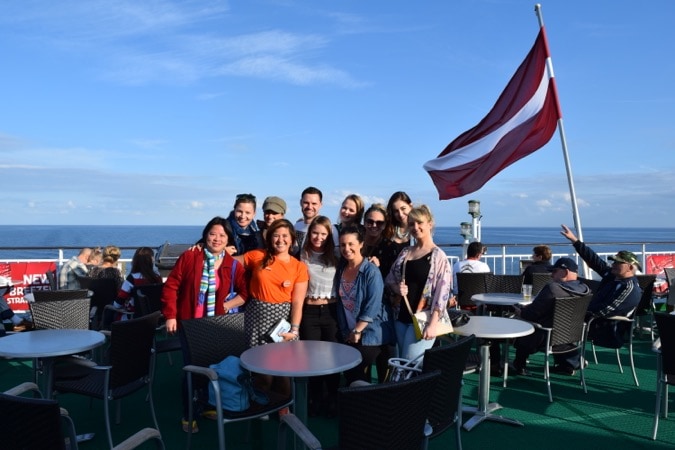 One of my favourite activities was the Viking Walk. Buda The Ballbreaker led us through the streets of Gamla Stan (Stockholm's old town) telling us everything from the Viking origins of the city, political setup and the royal family (including their scandalous relationships with ex-Big Brother contestants and personal trainers!) to Schnapps, Smorgasbords and Swedish santa – Tomte. Whilst exploring the beautiful old town, we donned Viking helmets and scared off other tourists!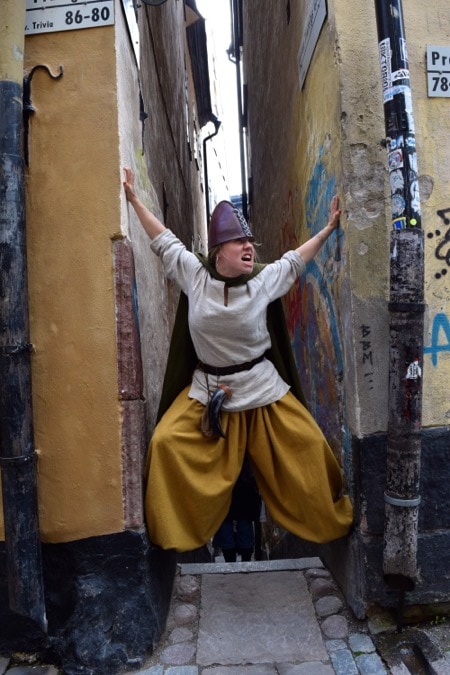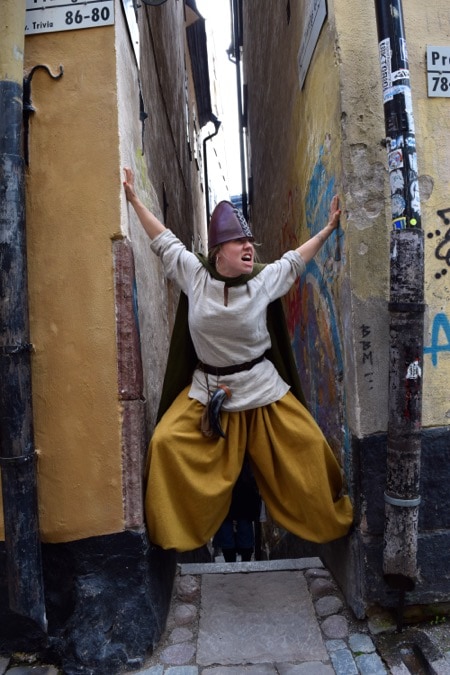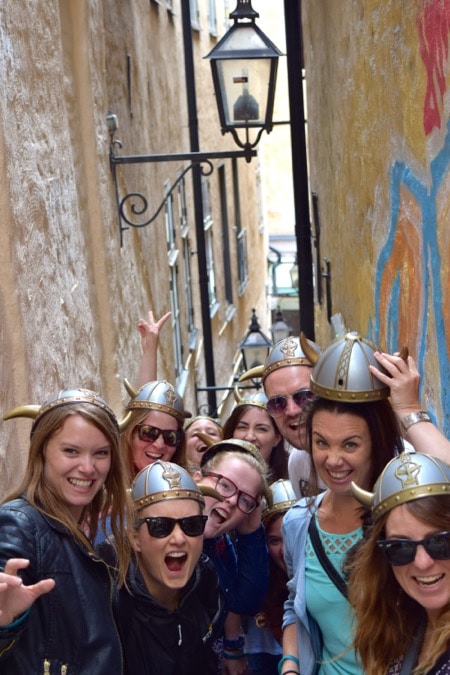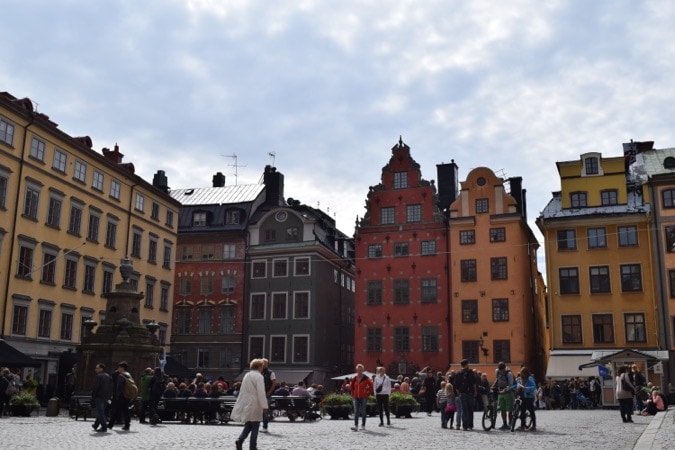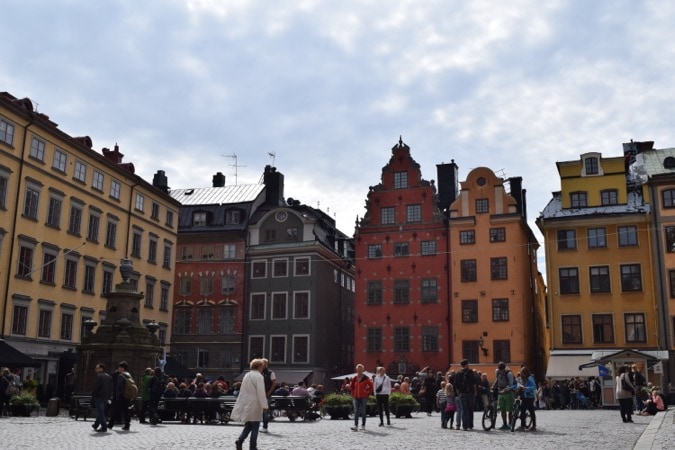 Stockholm is a large city made up of a number of islands, so one of the best ways to see it is on two wheels. While some cycled off on a bike tour, and others spent the afternoon at the Abba Museum, I wandered around Skeppsholmen. I also enjoyed lunch with a view of crazy sculptures by Niki de Saint Phalle and Jean Tinguely at the Moderna Museet.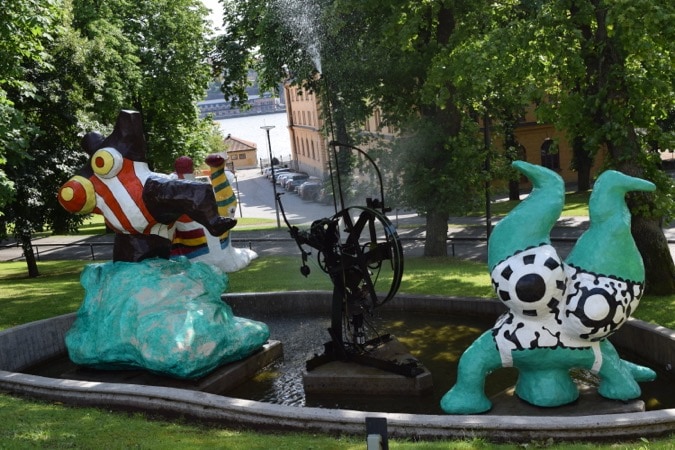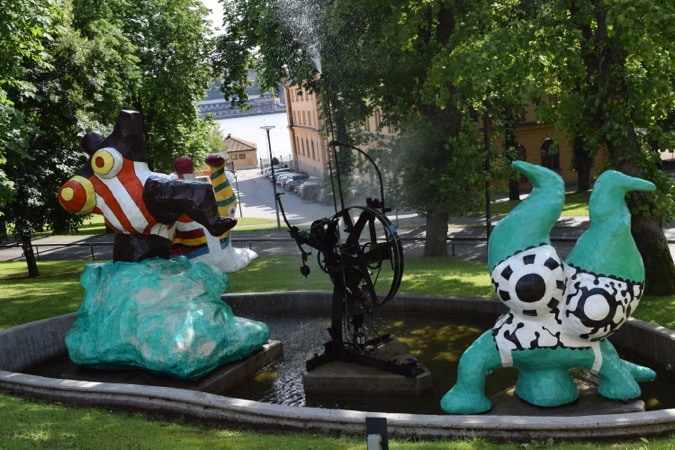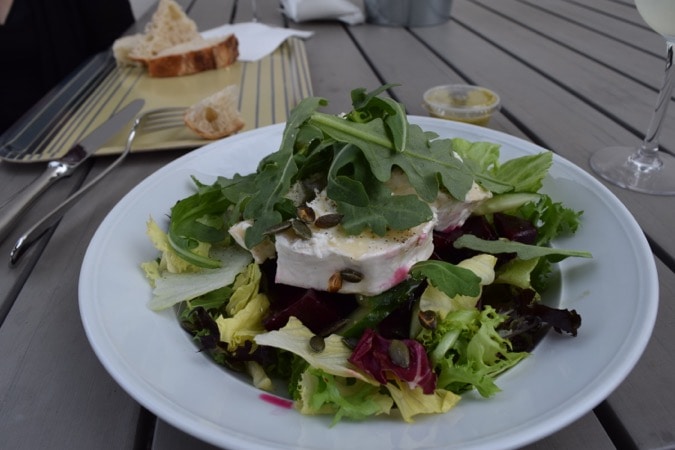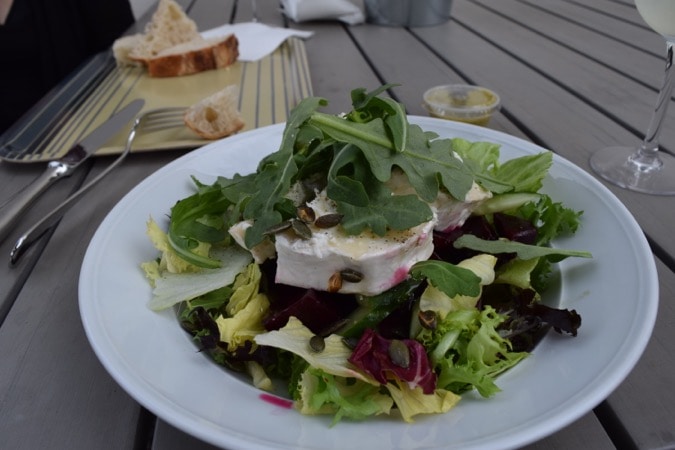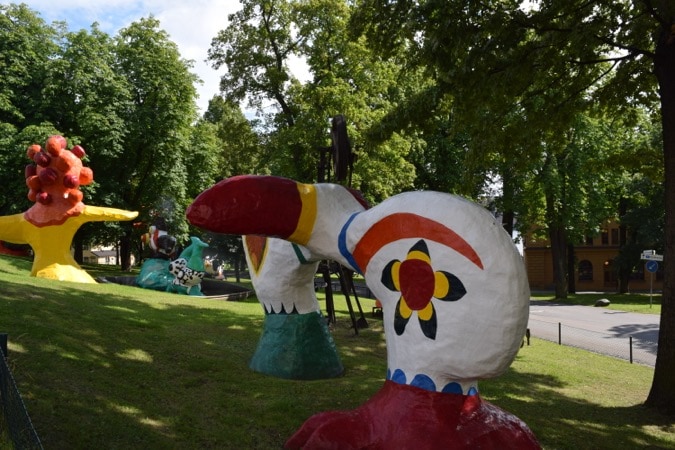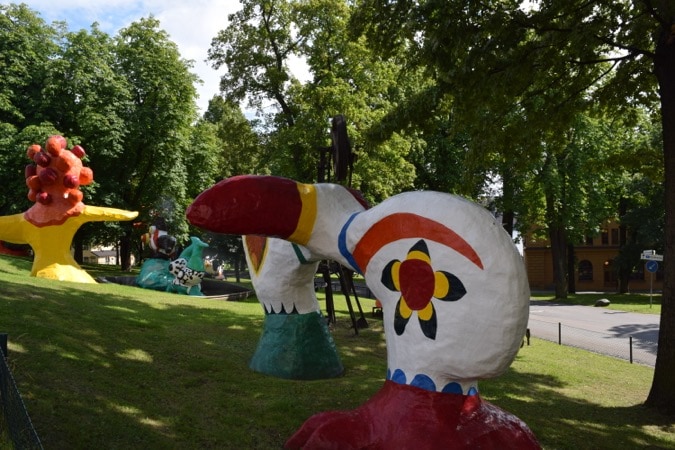 One of my favourite discoveries on this leg of the trip was Polkagriskokeri – an incredible traditional Swedish sweet shop in Gamla Stan where you can see sugary treats being crafted right in front of you! The 19th Century store had incredible window displays including a candy rollercoaster. Not many know that the candy cane was a Swedish invention, and that it was meant to be a medicine! After a few minutes in the store, I certainly felt better than ever…!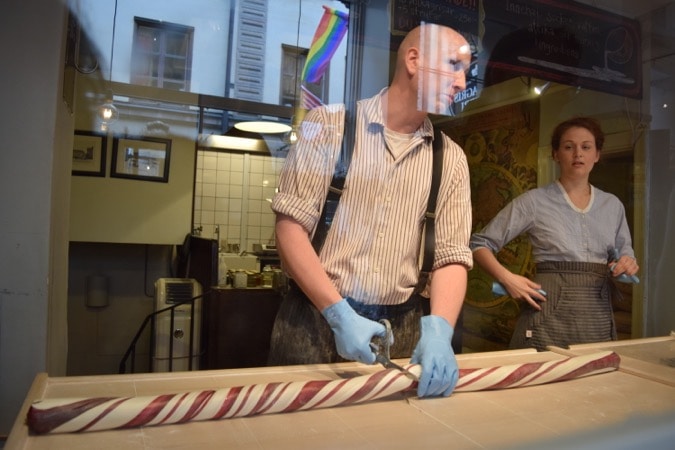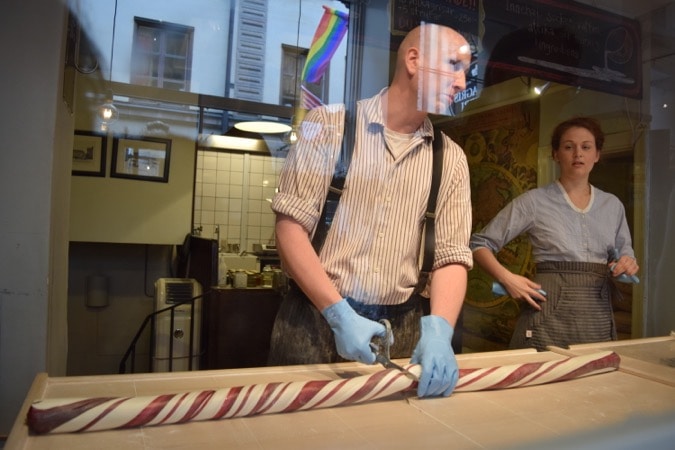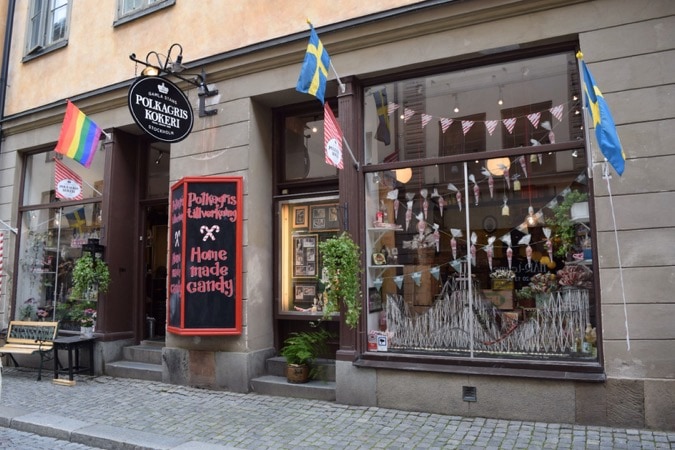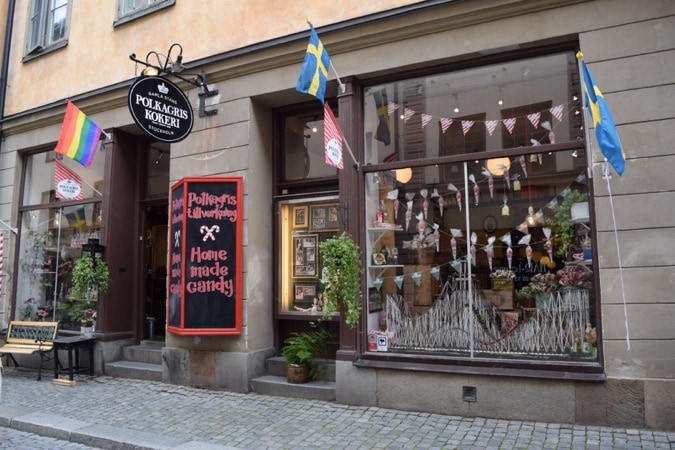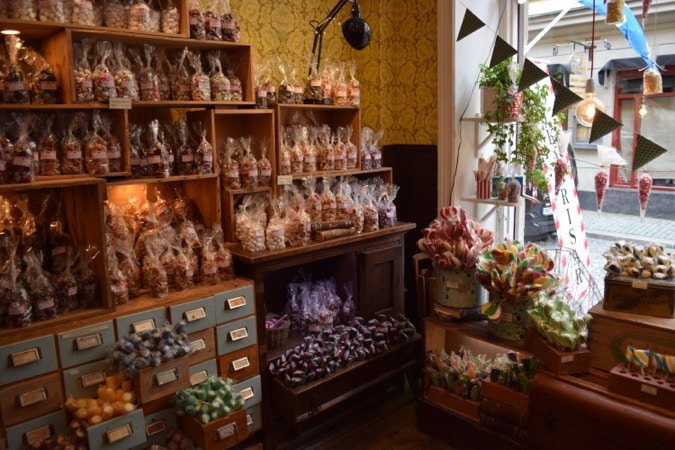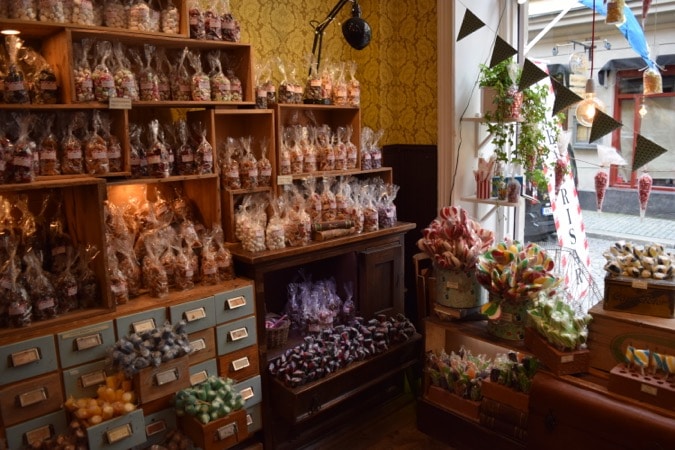 While in the city, I also ventured to Södermalm – the south island known for its trendy, hipster vibe to check out some of the shops. Little did I know, this was preparing me for my next adventure in Helsinki, Finland!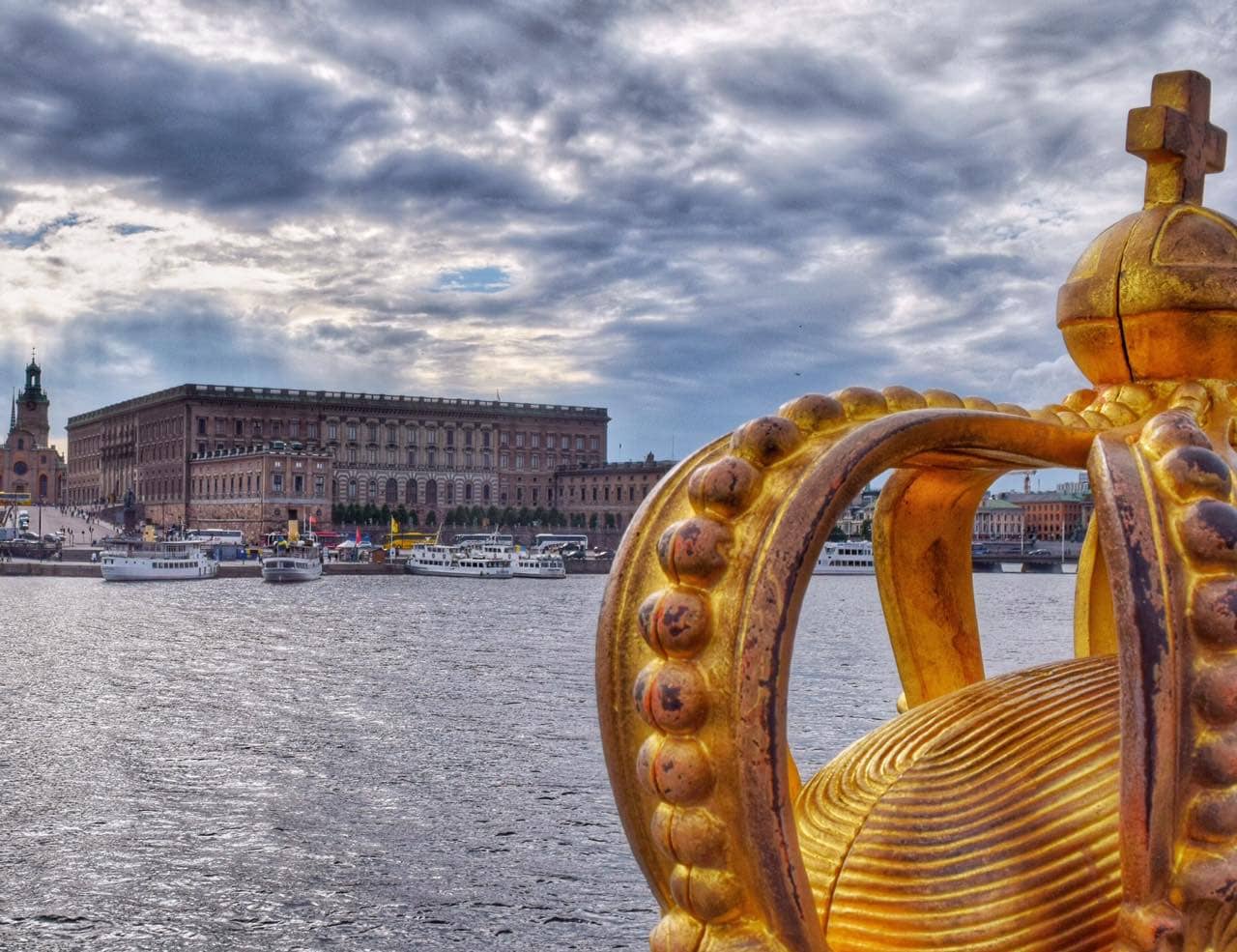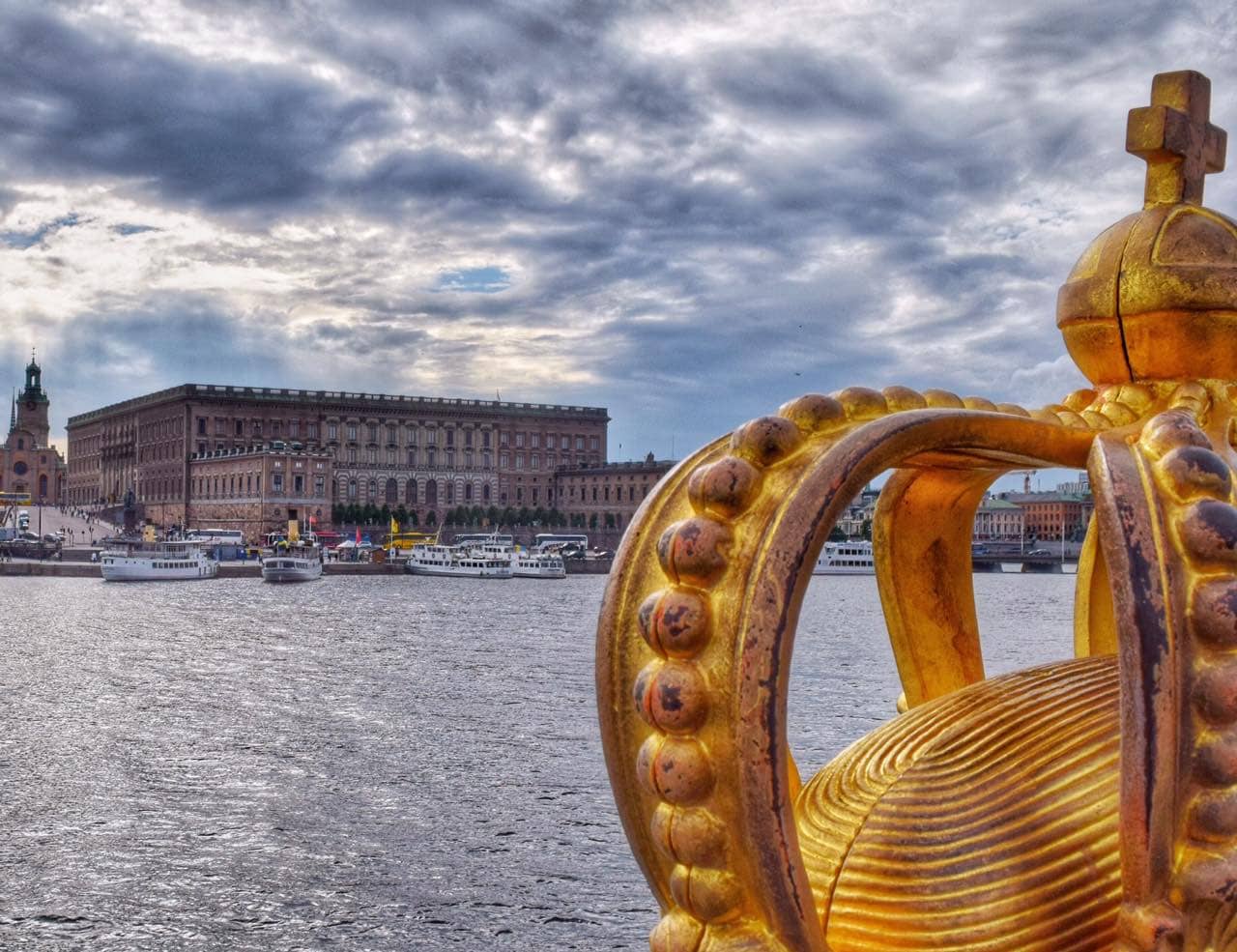 Busabout hosted me on this trip but all opinions (as always) are my own. Find out more, and book your Busabout adventure here.