Time to give away some of the hottest tickets in town!
Are you ready for London's top immersive dining experience?
A dinner like no other?
The kind of night you'll never want to end?
Leave all preconceptions at the door, Gingerline's Chambers of Flavour V.3 offers an evening unlike anything you've experienced before.
I'm a huuuuge fan of creative foodie company Gingerline. They create extraordinary, magical and entertaining dining experiences, that will have you giggling, questioning and feasting all night long.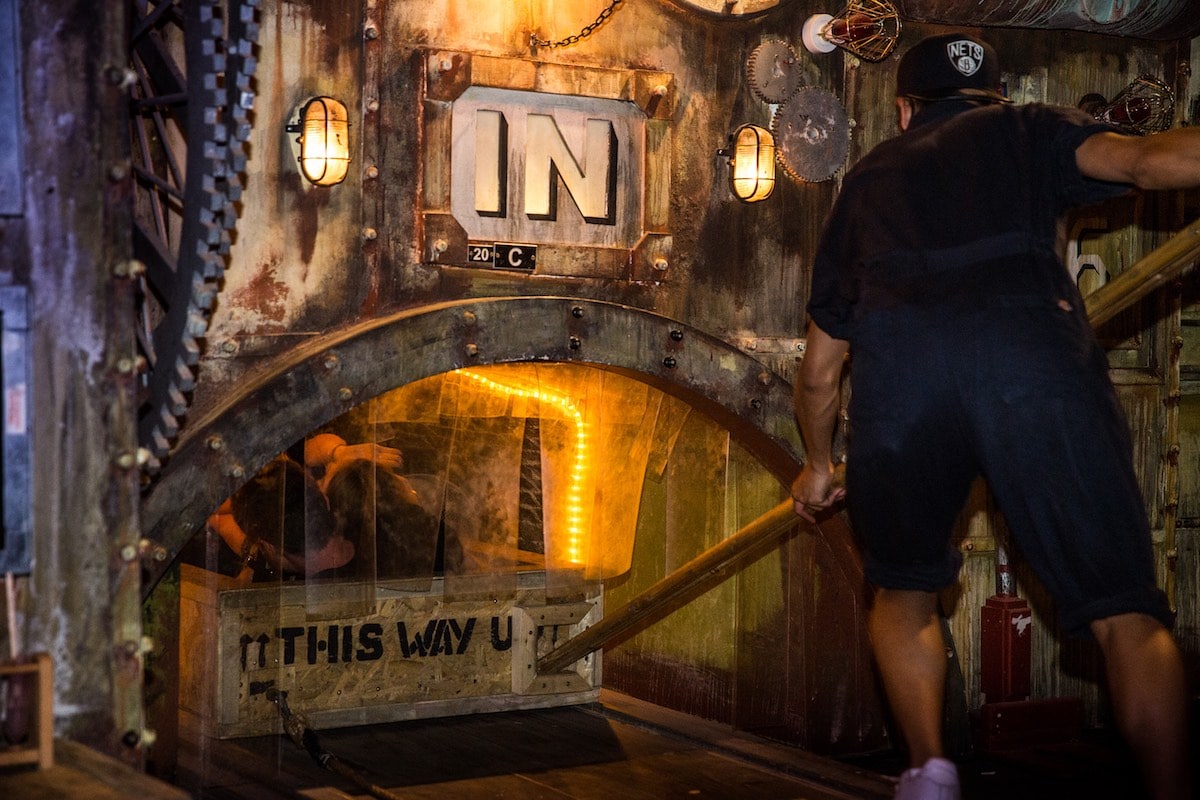 It's kinda hard to explain exactly what Gingerline do, but trust me it's amazing!
Think of the best moments from your fave comedy show, mixed with the most fun theatre show you've been to, mixed with the most delicious food you've ever eaten.
When I went to Chambers of Flavour V.2 I ate canapés on a glitzy game show, slid into a ball pit (which turned out to be a mermaid's lair), and was transported back to the 1970s where I had dinner on the ceiling!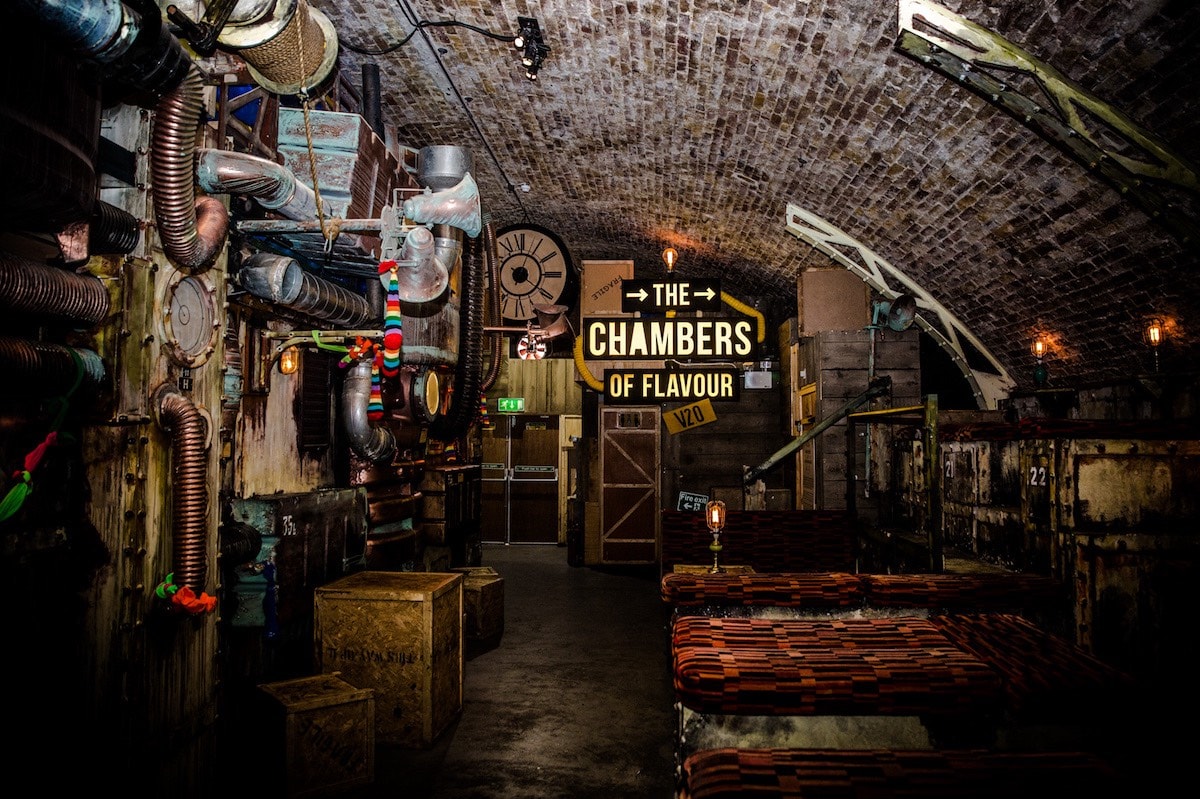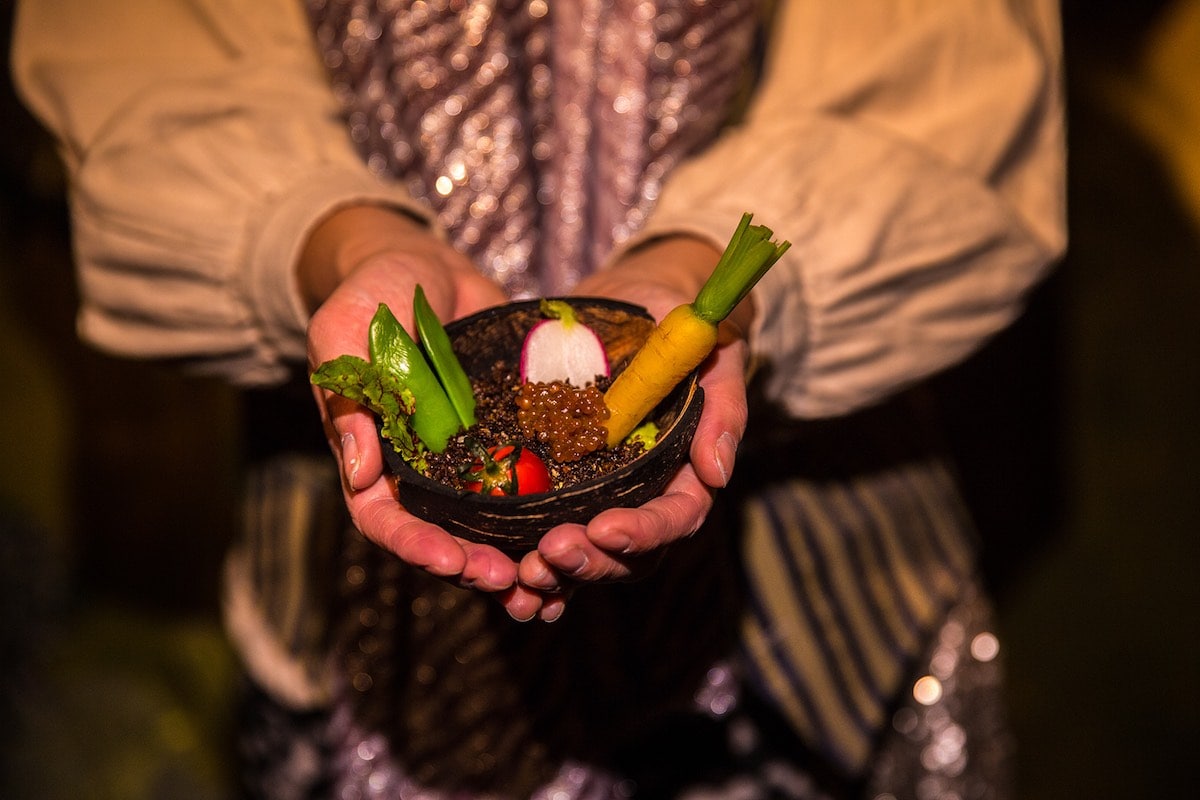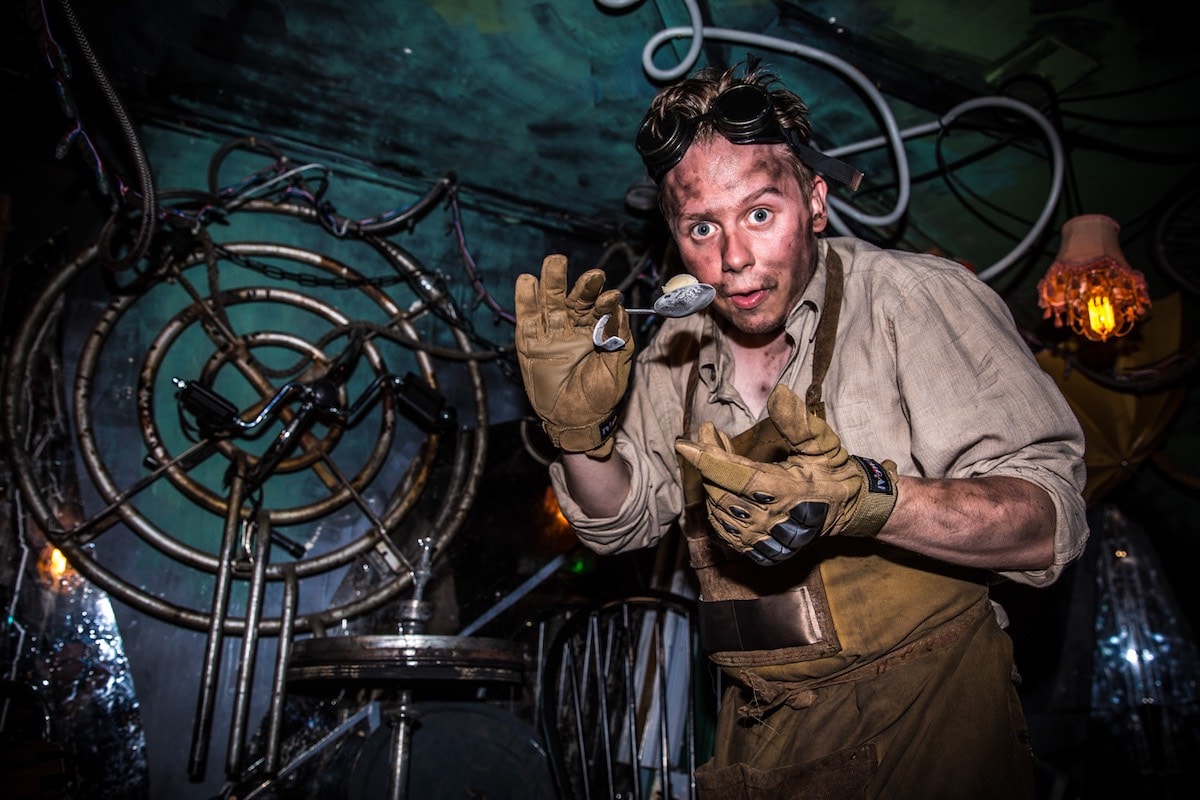 Yes, it's weird and wonderful, and genuinely one of the most fun nights out that you can have in London.
Chambers of Flavour V.3 promises to be the longest multi-dimensional dining project ever created, and features a 5-course meal over 6 different themed areas. Here's a little taster…
https://www.youtube.com/watch?v=mlsWDlxkahs
So it's very exciting to have partnered up with culinary whizz kids Gingerline to offer you guys the chance to win tickets to their latest show.
If you don't want to chance it, I'd recommend booking tickets now – there are a limited number of shows remaining from now until Christmas, and I can't recommend it enough!
But if you're feeling lucky, An Adventurous World and I have got 8 pairs of tickets to give away. Keen? Here's everything you need to know.
How To Enter
To enter, follow the competition instructions below using Rafflecopter.
You can enter in multiple ways, every single day the competition is running. The more times you enter, the better your chance of winning!
You can check out all the Terms and Conditions here.
The prize is for tickets, and does not include drinks which are available to purchase at the event, or transport to and from the event.
The competition closes on 24th September 2018 at 23.59 (UK time) and 8 winners will be selected at random shortly after.
GOOD LUCKKKKK!
Big thanks to Gingerline for providing this competition prize.