From the Jardin Majorelle to Koutoubia Mosque and the historic Medina, there's plenty to see and do in Marrakech.
I've just returned from an incredible 10 days in Morocco. I'm busy editing videos of my trip which I'll be sharing with you very soon. While many visit Morocco for the beautiful beaches, especially when looking for some winter sun, but for an authentic taste of the country, the cities are where it's at! The historic city of Marrakech was one of my favourite places on this trip. It's a feast for the senses with plenty of jaw dropping architecture and cultural sights to explore. If it's your first visit, it may seem overwhelming… so here are 5 beautiful places to add to your Marrakech bucket list.
Jardin Majorelle
As mentioned briefly in my first blog about Marrakech, this urban oasis is the perfect spot to escape the crowds of tourists and enjoy a bit of peace and quiet. The twelve acre gardens were designed by French artist James Majorelle, and now boast more than 300 plant species from five continents. My favourite were the impressive cactii! You may have heard it referred to as the Yves Saint Laurent gardens as they were bought by the legendary designer. Standing out in its Majorelle blue is the Berber Art Museum, which showcases an array of cultural artifacts, from carpets and clothing to musical instruments. There's also a lovely starry ceiling which got me transfixed! Entry costs around 100 dhms, and it's definitely worth spending an hour wandering the grounds.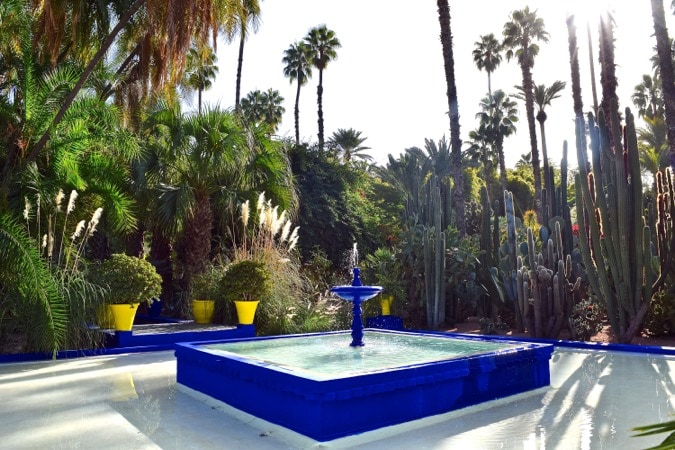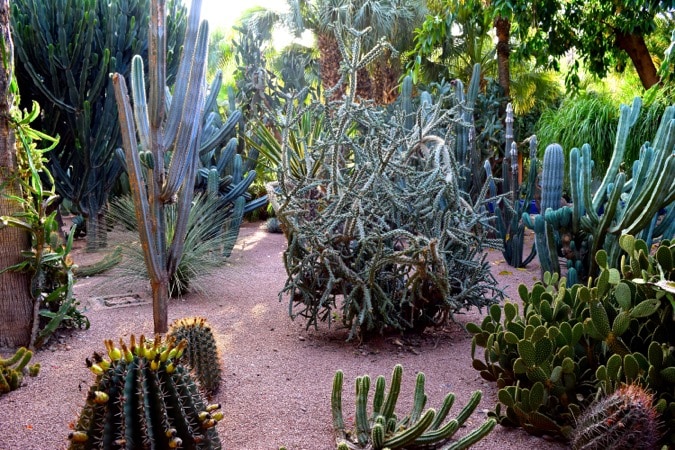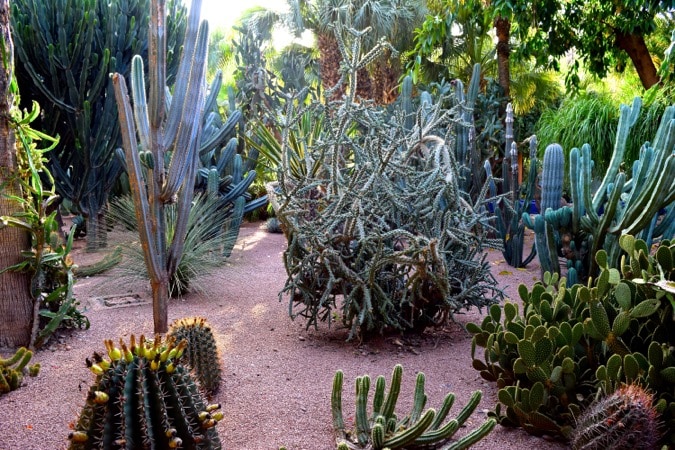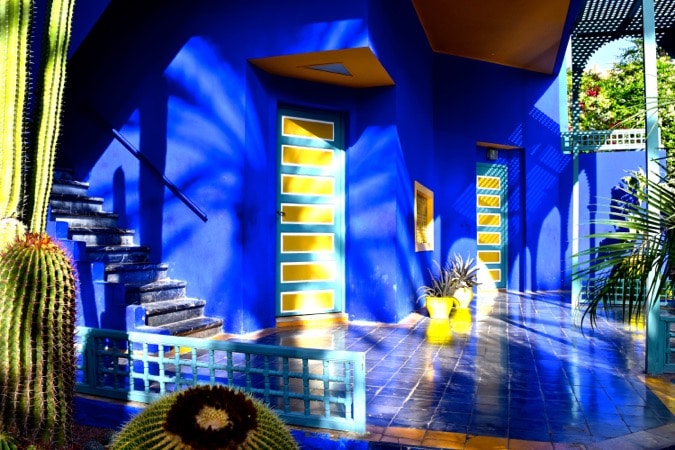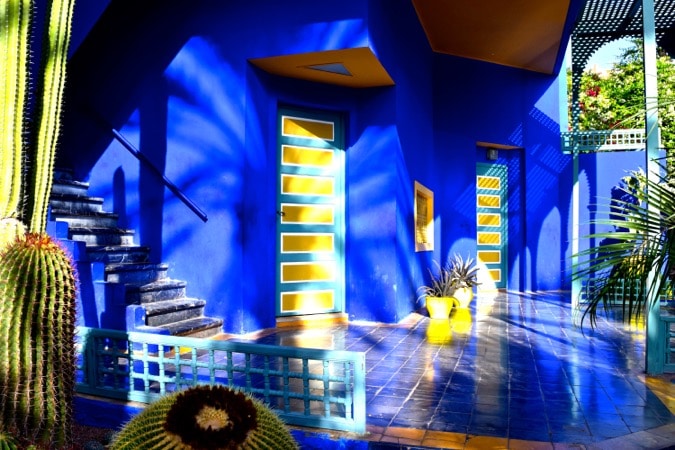 Koutoubia Mosque
Although non-Muslims aren't permitted entry, it's a beautiful building to wander the perimeter of. The largest Mosque in the city is famed for its towering minaret, and is particularly pretty when lit up at night. It also happens to be one of the oldest of the three Almohad minarets that remain in the world. At the highest point sit three copper orbs – definitely worth seeing for yourself.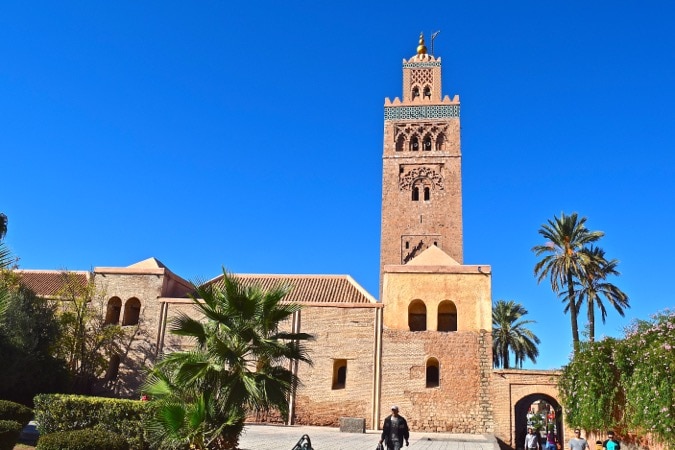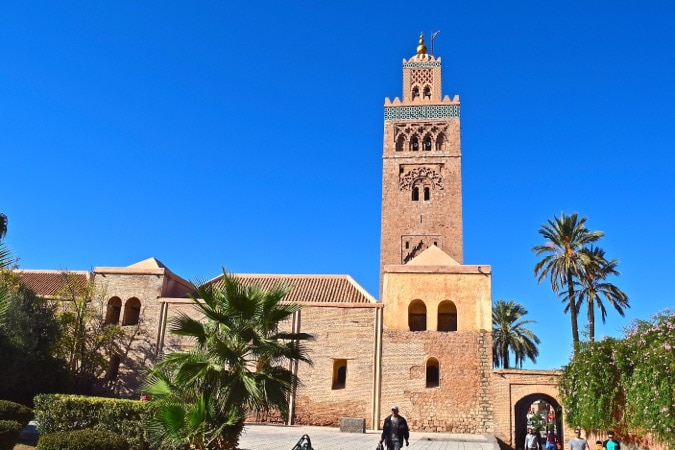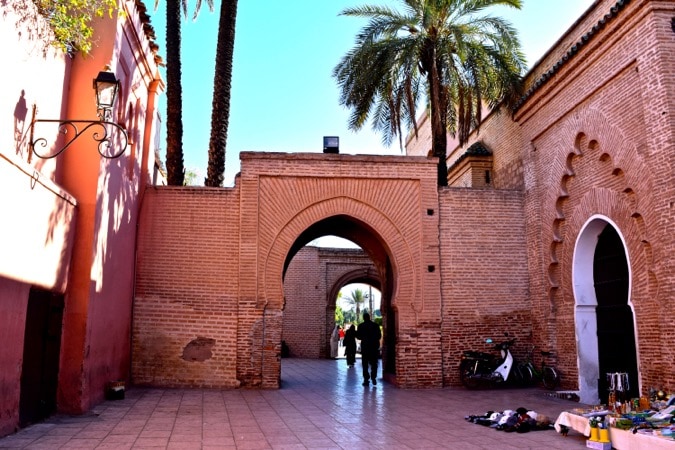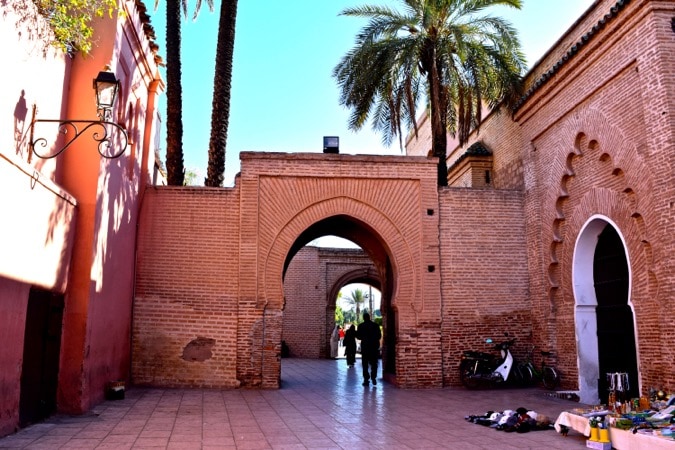 Saadian Tombs
Resting place of the 16th century ruler, Sultan Ahmad l al-Mansur, these ancient tombs are one of the most visited sights in Marrakech. It's not difficult to see why, with beautiful intricate chambers, carved cedar doors and marble columns. The surrounding gardens are also filled with tombs of the sultan's servants and soldiers. Admission is under $3, so definitely worth the trip.
Ourika Valley
Fans of the outdoors shouldn't miss a day trip to the nearby Ourika Valley. It's only 30 kilometres from the city and is absolutely beautiful. Sat in the shadow of the Atlas Mountains, the region is pleasantly cooler during the summer months, offering some welcome relief from the Moroccan humidity. Aside from the spectacular scenery, rivers and waterfalls, you can also indulge at one of the many traditional restaurants which serve authentic Berber cuisine. Mmm hello tagine!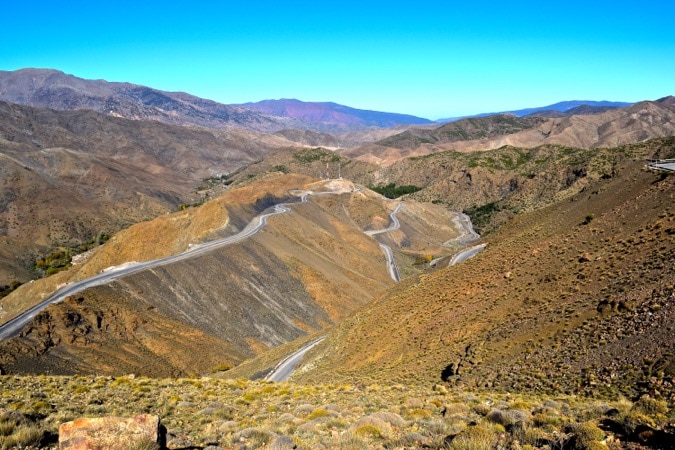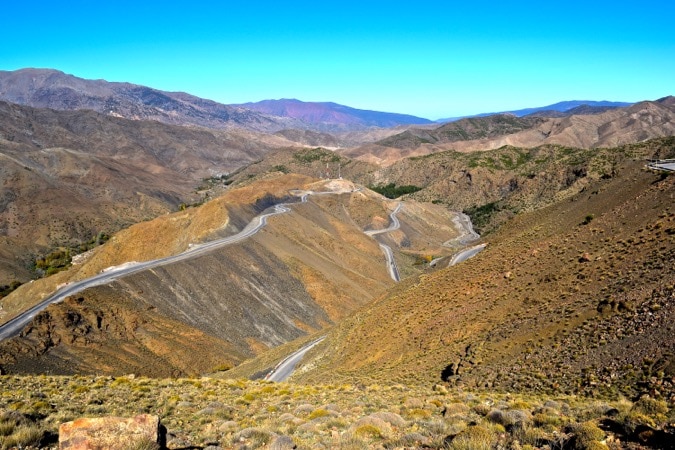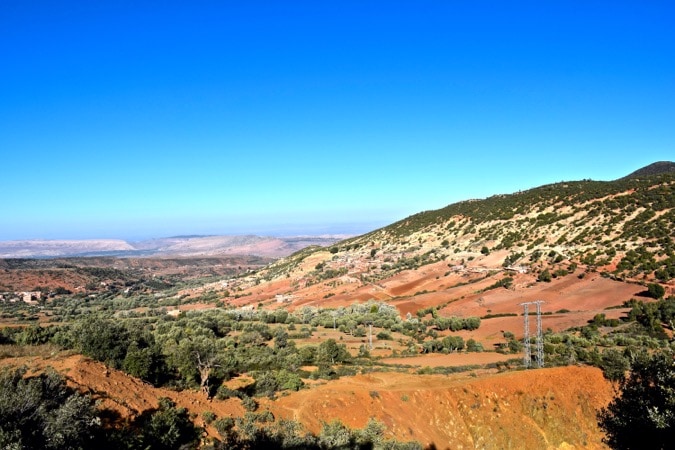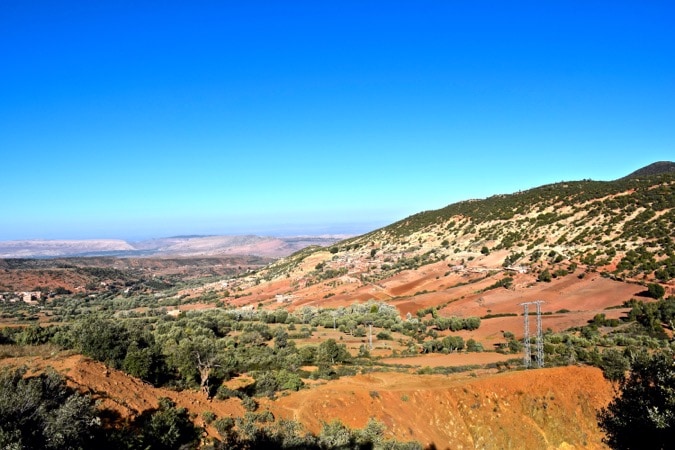 El Badi Palace
Take a journey back in time with a visit to the impressive crumbling ruins of the 16th century sultan's palace. In its former years, the opulent retreat featured sunken gardens, over 300 rooms and a vast courtyard. Although the gold and marble riches were pillaged long ago, the building still remains impressively intact. Take a guided tour to learn more about its history, and top tip – be sure to arrive early to avoid the midday heat!
Spending a few days exploring these amazing sights, then heading to the nearby beach resorts for a bit of relaxation will make for a memorable holiday.
These are just a few of my top picks for a first trip to Marrakech. If you're a girl travelling on your own and worried about safety, I'd recommend reading up on solo female travel in Morocco.
Enjoyed this post? Pin it…