Long days on the beach, extreme sports, wine tasting and a top foodie scene, there are plenty of amazing things to do on the Isle Of Wight! Find out more in this Isle of Wight blog filled with fab tips for your time on the island.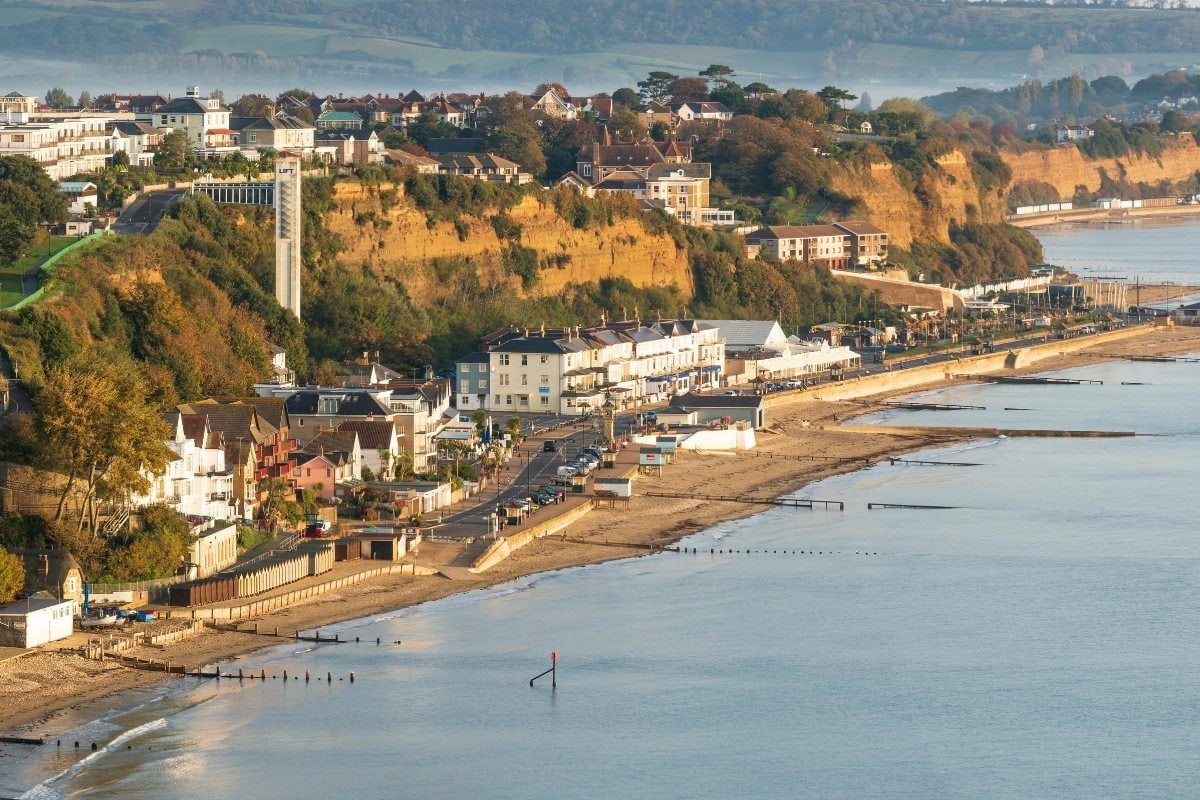 My relationship with the Isle of Wight began around 20 years ago. I was at primary school and about to embark on my biggest trip yet. Along with 25 other kids, I hopped on a coach, then a ferry and spent a few days on the seemingly exotic island.
I was 10, and for me, this was like the Caribbean. We played games on Shanklin beach, visited Osborne House, and spent a day at theme park Blackgang Chine. I have very happy memories from the trip. Flash forward 20 years and here I was boarding WightRider 2 (the ferry) from Portsmouth to Ryde. Over the next 3 days I'd be reliving some childhood memories and, fingers crossed, be creating a few new ones!
If you're visiting the Isle of Wight soon I hope you find my guide helpful! Feel free to leave any questions or comments at the end.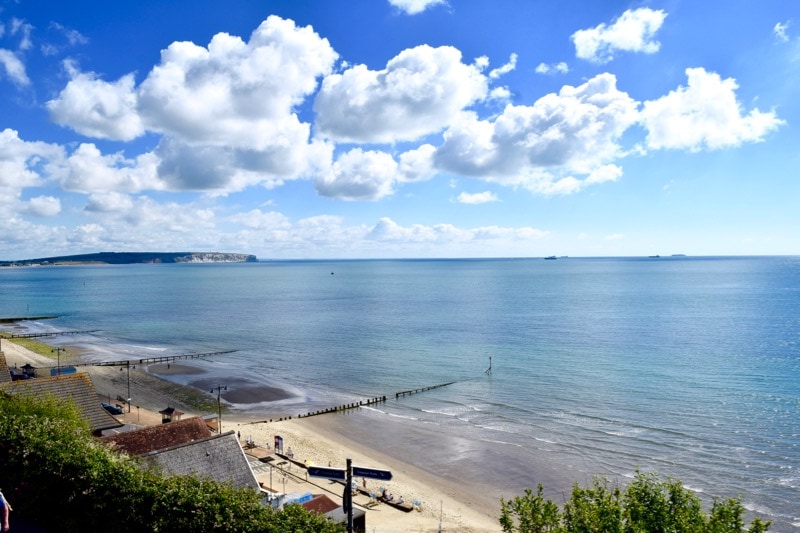 Things To Do On The Isle Of Wight For Water Sports and Adrenaline Lovers
From sailing, kayaking and stand up paddle boarding to segwaying, airwheeling and mountain biking, Tackt-Isle Adventures is THE place on the island for trying something new!
I spent a whole afternoon there and while I was pretty nervous as I hopped on a Segway for the first time, within a few minutes I was flying around the place and getting competitive in drills and races!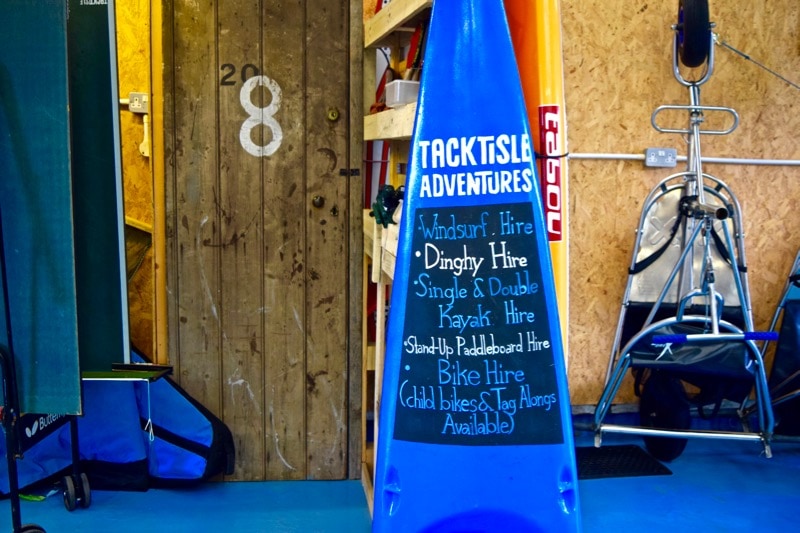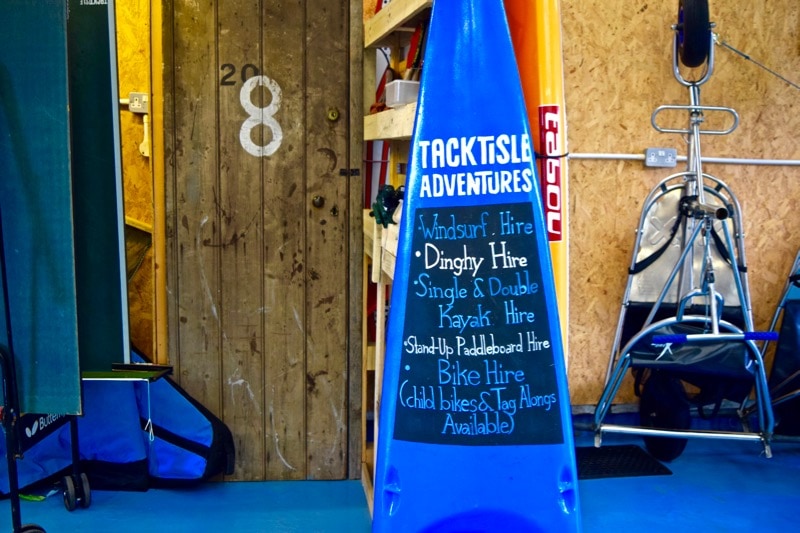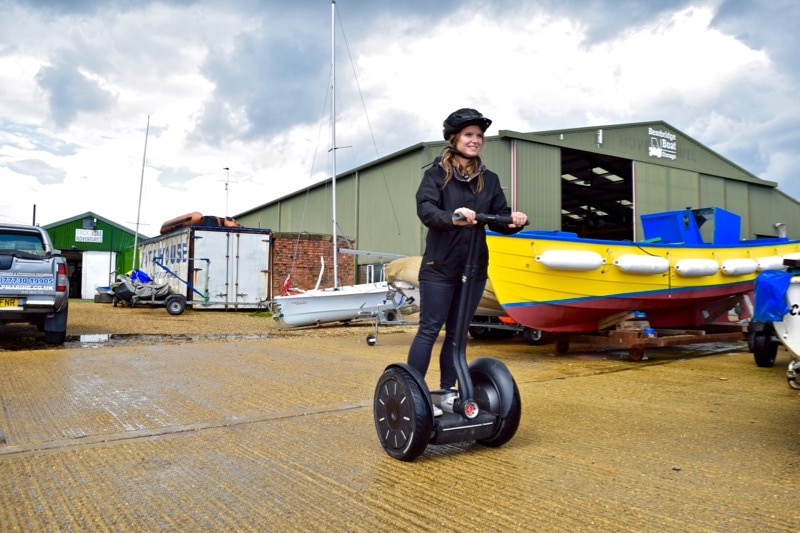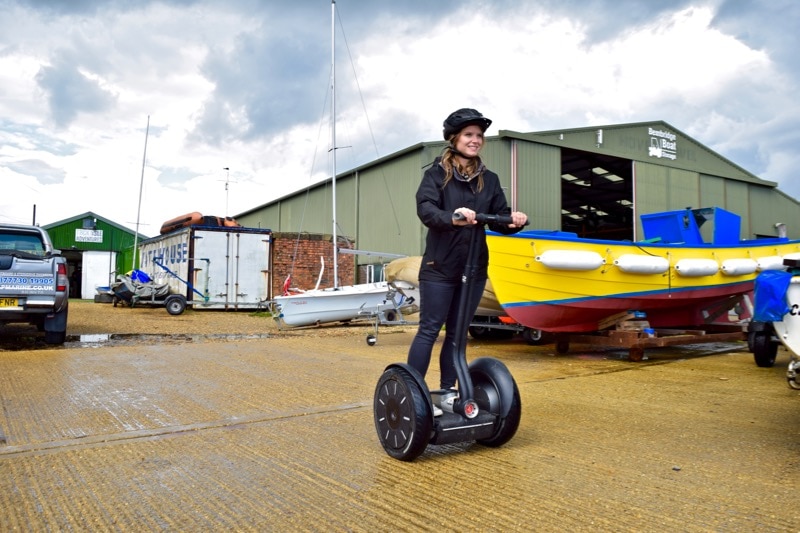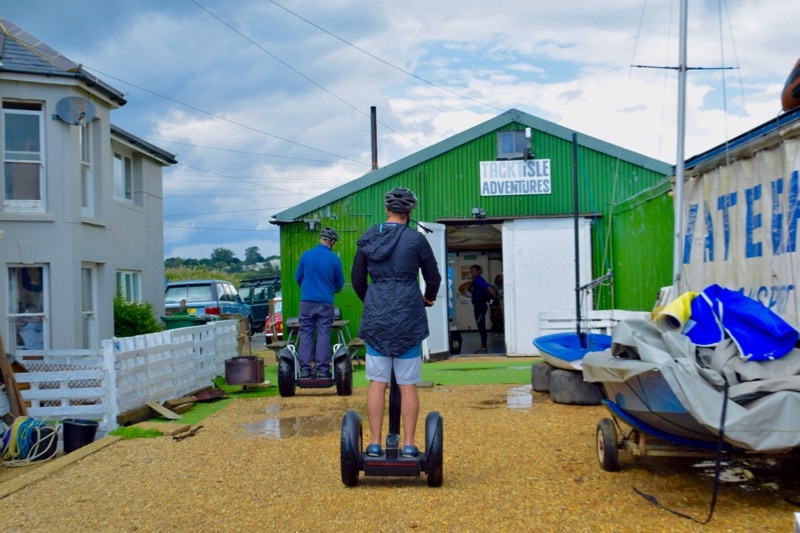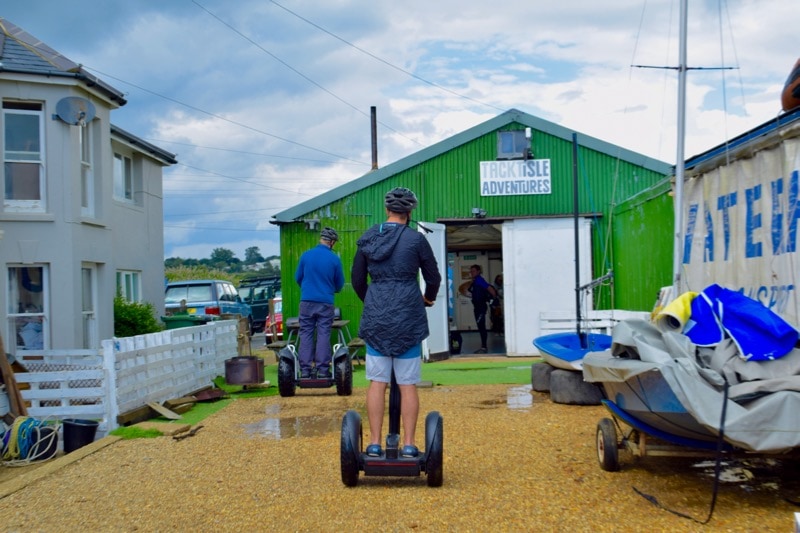 After that I took to the water for a few hours of relaxed kayaking, while my partner hopped on a stand up paddle board. It's a beautiful area to explore on the water, and even when it bucketed it down, our spirits weren't dampened! The instructors were young, fun, patient and super enthusiastic.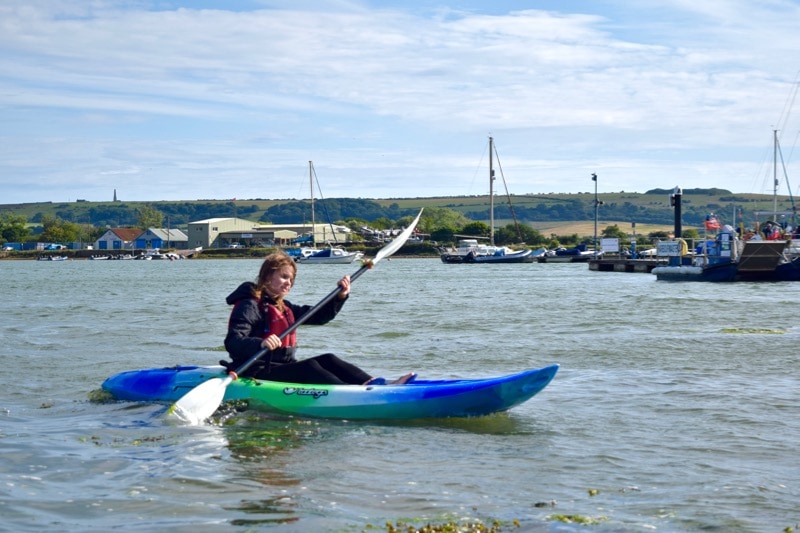 Things To Do On The Isle Of Wight For Wine Lovers
I spent February exploring vineyards in Chile and Argentina, then just a few weeks ago I enjoyed a day wine tasting in California… but what's this? There's a top winery on the Isle of Wight?! Yep – this is one of my top things to do on the Isle of Wight.
Rosemary Vineyard is run by a dedicated team and happens to be one of the largest producers of English Wine in the country. Along with top wines, they also produce some of the most delicious apple juice you'll ever taste (the flavour reminded me of apple pie!) along with fruit liqueurs and gin.
Whatever your tipple, you'll find something you like! They're located in a picturesque spot in the middle of the island where the climate is perfect for the grapes, and after taking a wine tour you can enjoy a casual wander through the lush vineyards.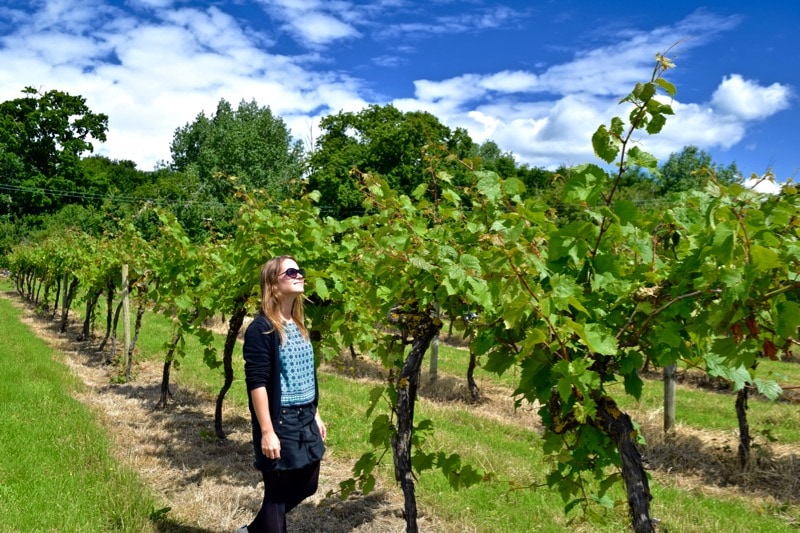 Things To Do On The Isle Of Wight For Vintage Lovers
During our visit, several locals referred to island life as 'going back in time by 30 years'. In some ways, that's true, and it's part of what makes it such a charming place. 30 years is nothing though, so for a real vintage touch we stayed in a 1960s American Airstream.
Helen from Vintage Vacations bought her first Airstream in 2004, and fell in love with the quirky trailers. Since then, she and husband Fraser have expanded their fleet into an uber-cool glamping experience. With tonnes of vintage knick-knacks (from Coca Cola trays and Babycham, to retro curtains and bedding) staying here really did give a flavour of the swinging 60s.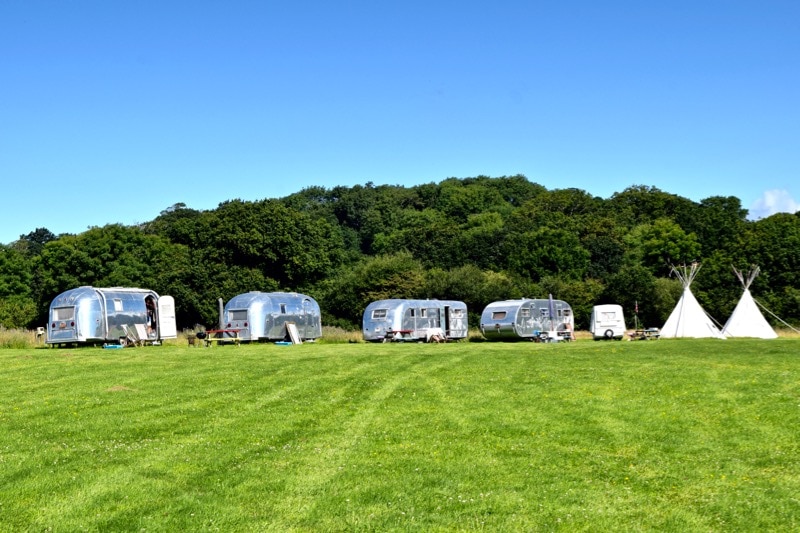 Things To Do On The Isle Of Wight For Foodies
Where to start?! It turns out there's a buzzing foodie scene on the island. I'll go into more detail in a future blog but whether you're after fish and chips on the seafront, tapas, a restaurant with a view or high end fine dining, there's something for everyone.
For the freshest seafood on the island, head to The Best Dressed Crab in Bembridge Harbour. You can watch the lobsters and crabs being delivered straight from the fishing boats.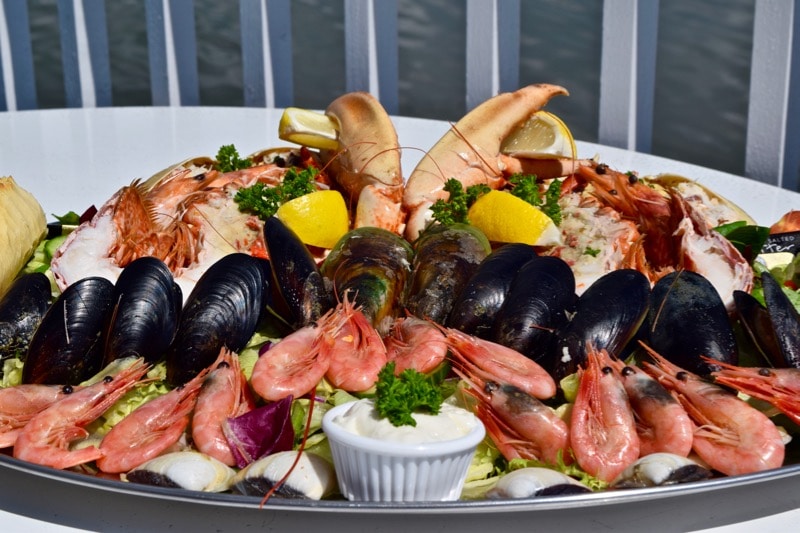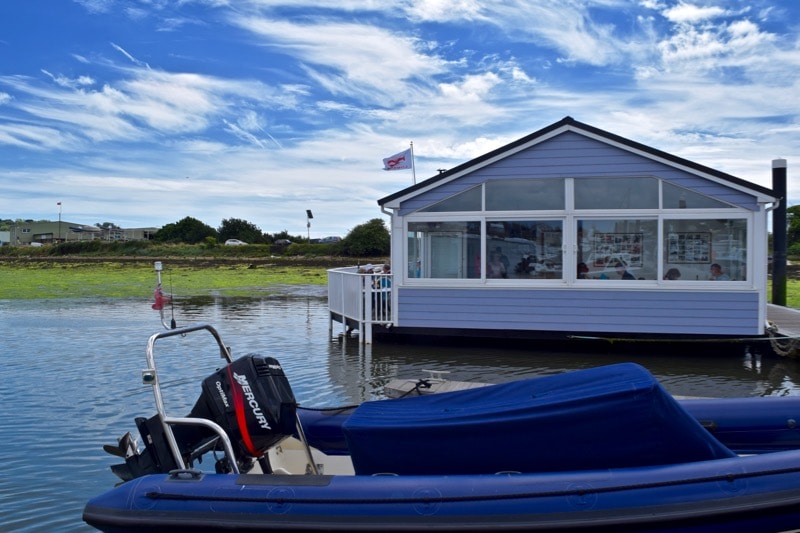 The Shed in Bembridge offers international cuisine in tapas form – perfect for those who love to share! The Seaview Hotel is home to one of the best restaurants on the island, serving gourmet food at very reasonable prices. There are plenty of tearooms around the island, perfect for afternoon tea.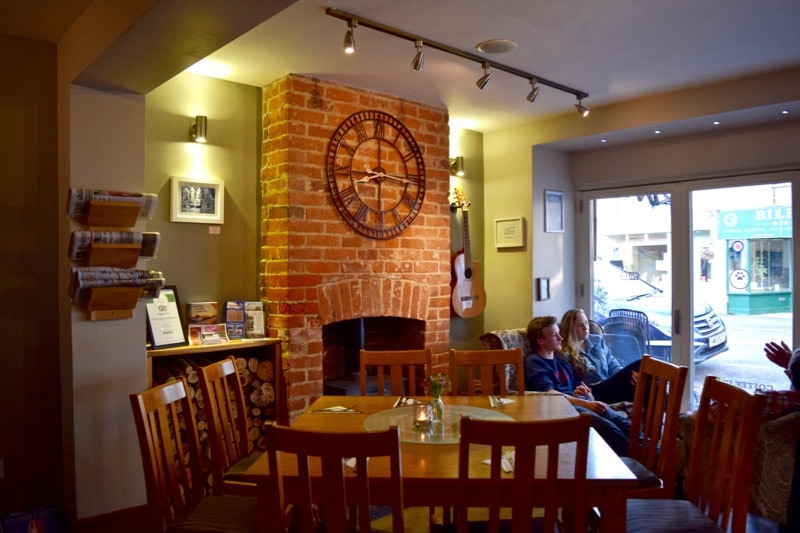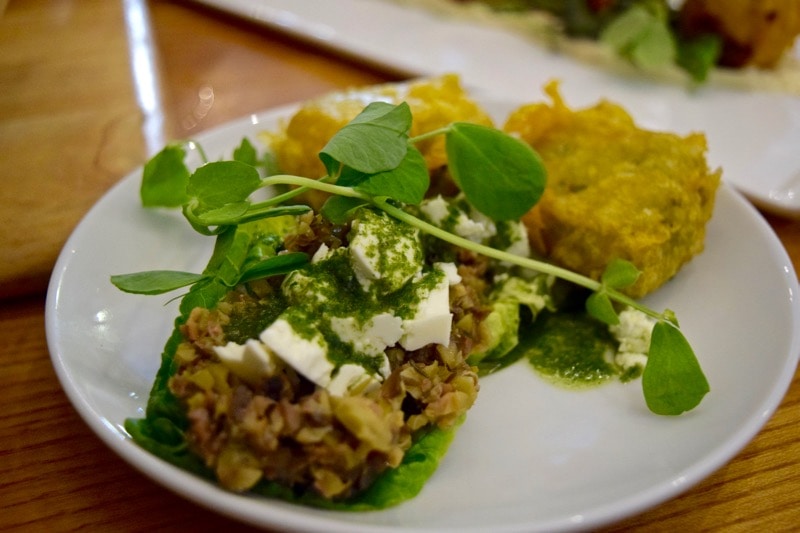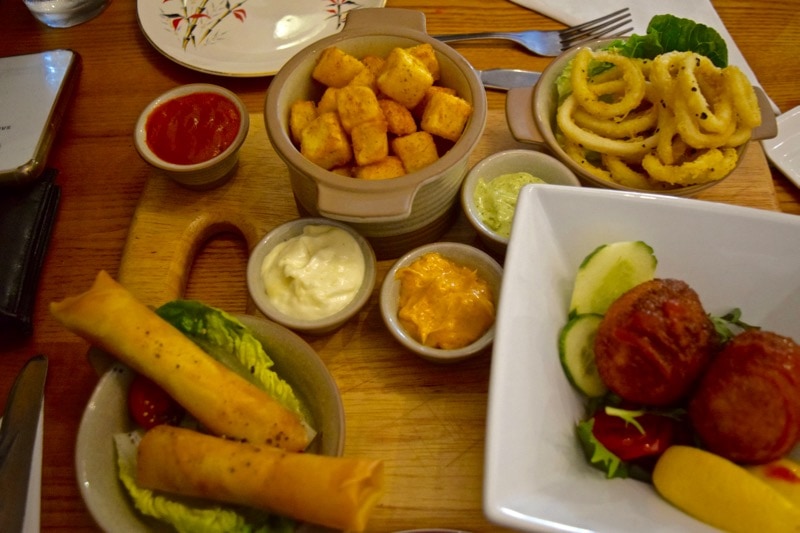 Looking for things to do in the evening on the Isle of Wight? It's hard to beat the amazing view over Appley Beach in Ryde from Three Buoys, plus the restaurant has a delicious menu featuring fresh seafood and a great selection of cocktails. It's also quite a romantic spot if you're with your other half.
The Garlic Farm is another great spot to spend an afternoon. After checking out the beautiful gardens filled with garlic plants, head to their garlic-themed restaurant. I loved the mezze platter as it offered a chance to try plenty of their garlicky specialities, including delicious buttery mushrooms, a whole roasted garlic, and some of the best garlic bread I've tasted in a long time!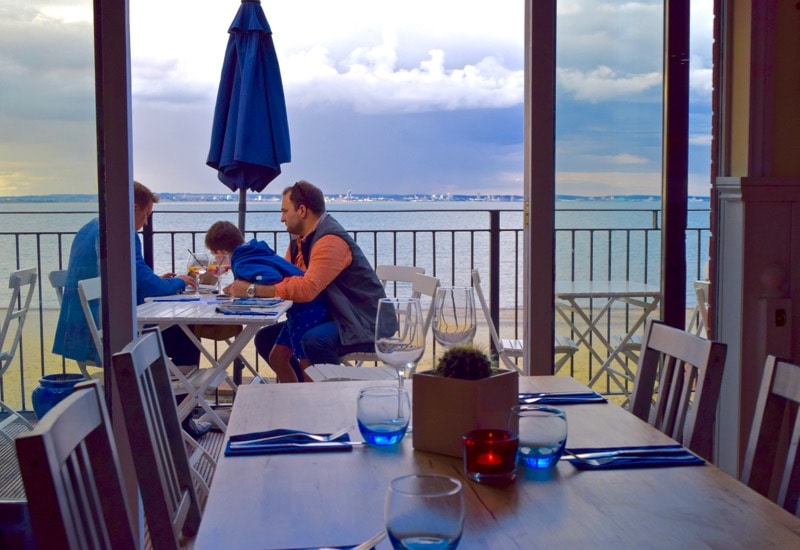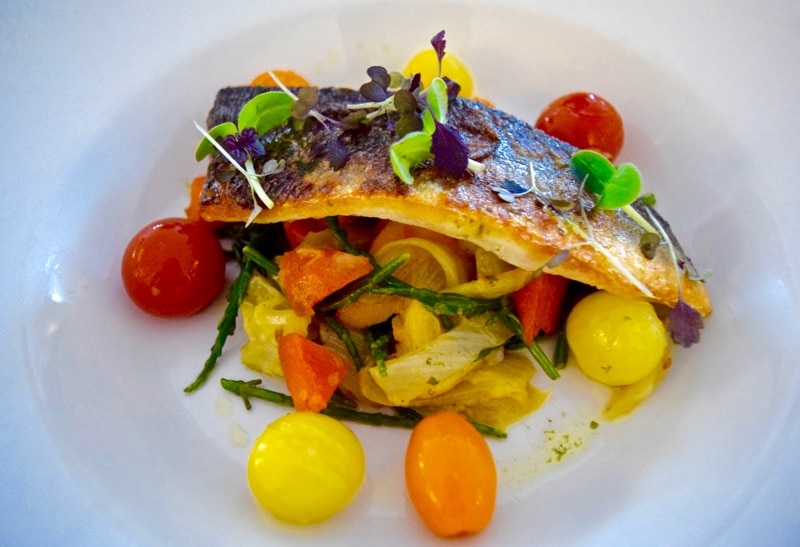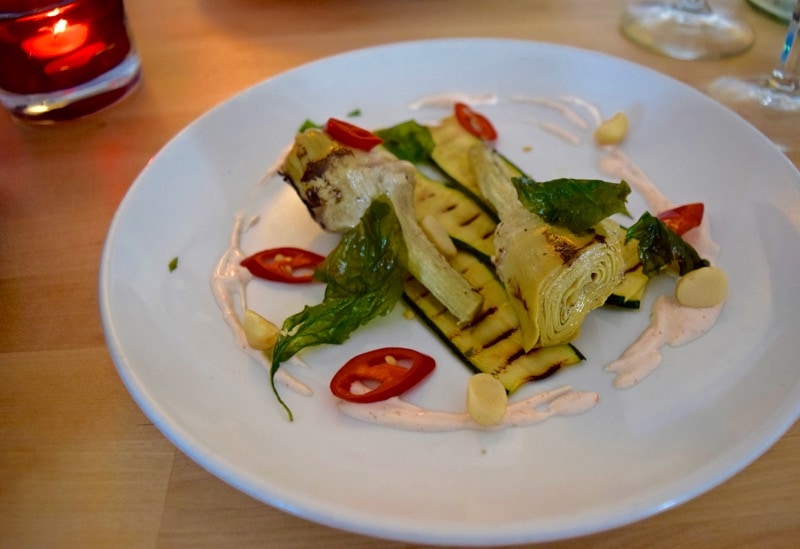 Things To Do On The Isle Of Wight For Beach Babes
You just can't beat a great British beach holiday! We were based towards the north east of the island, and loved checking out Shanklin, Ryde and a few other beautiful sandy beaches. Even when the sun was hiding we had plenty of fun things to do including checking out the cute shops, cafes, amusement arcades and paying a few rounds crazy golf!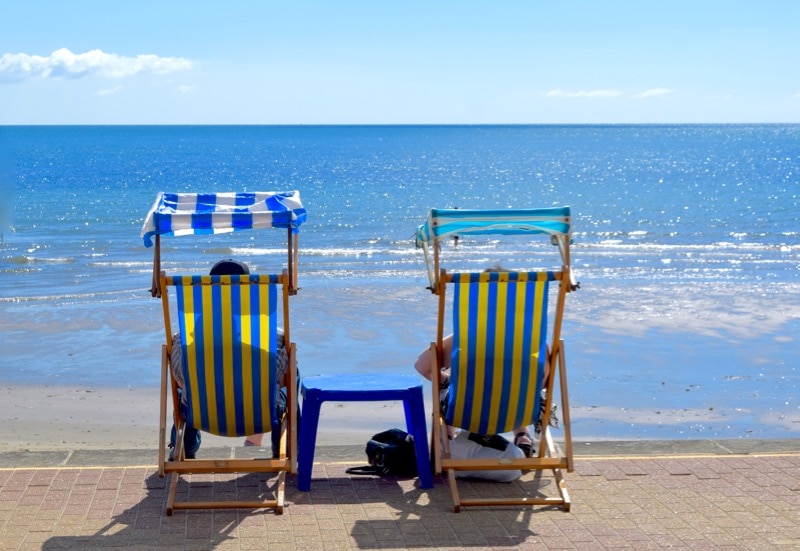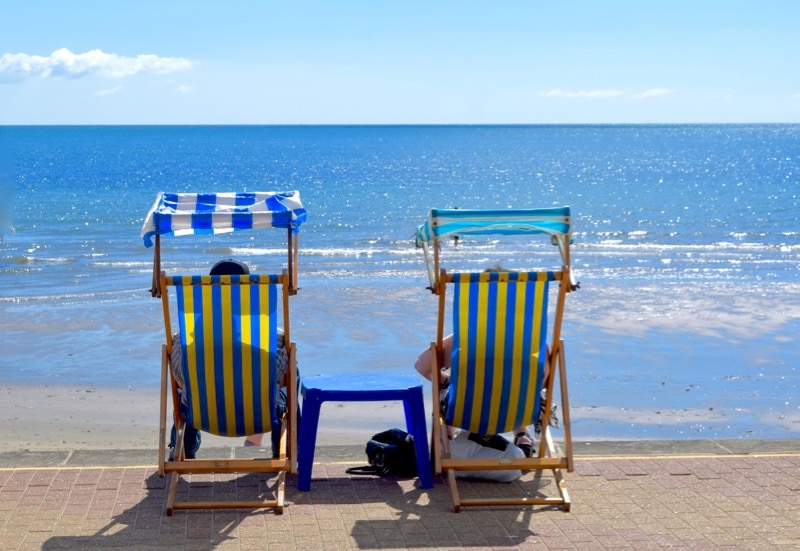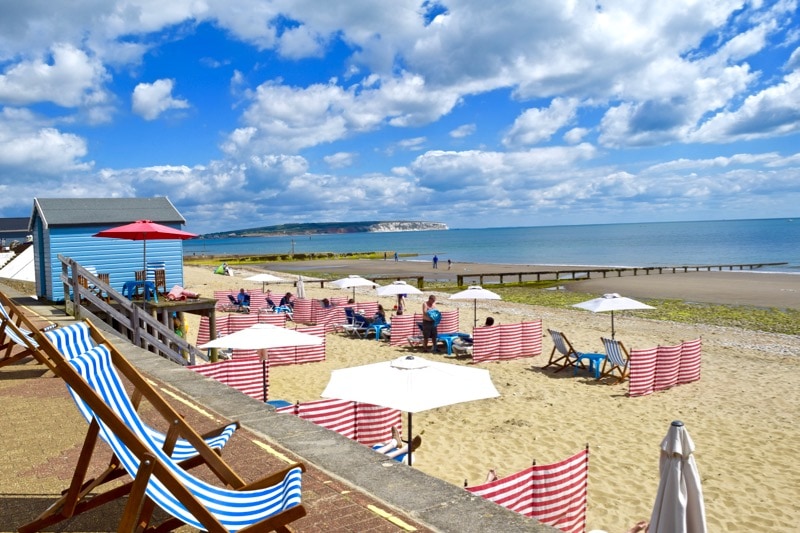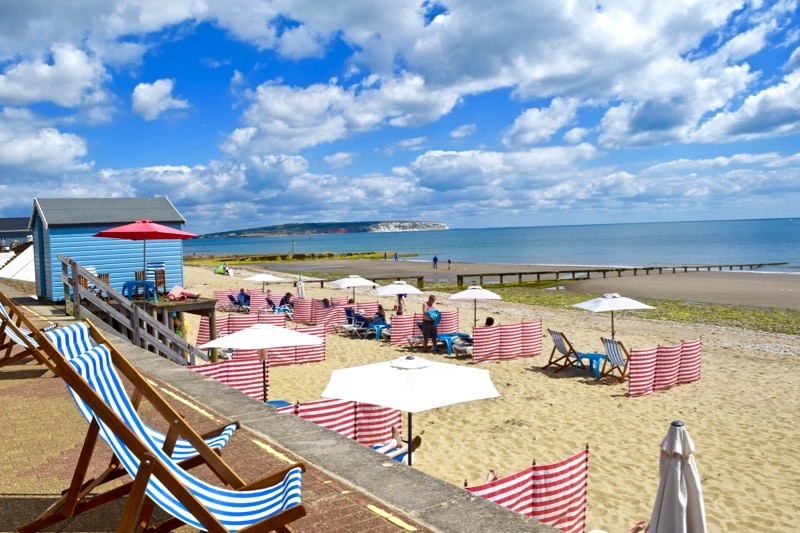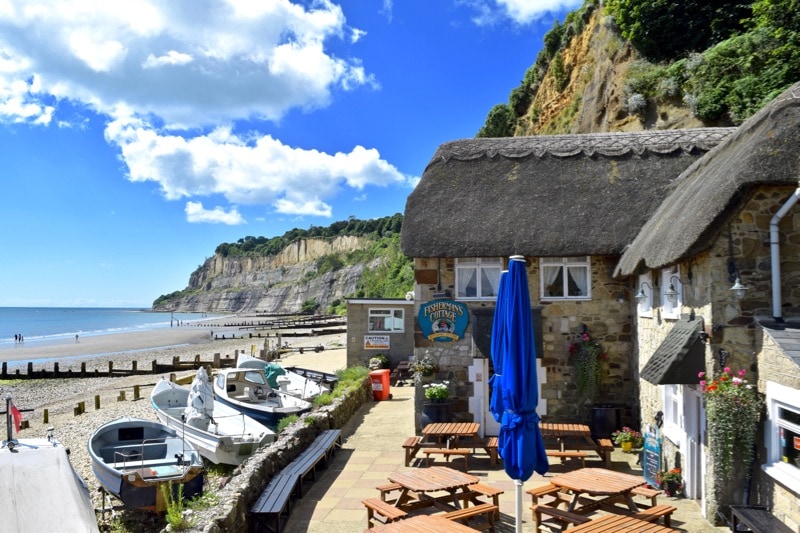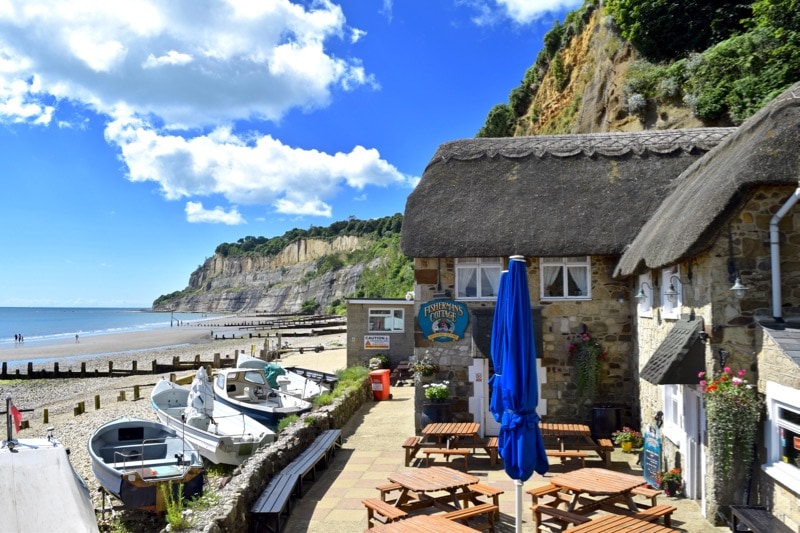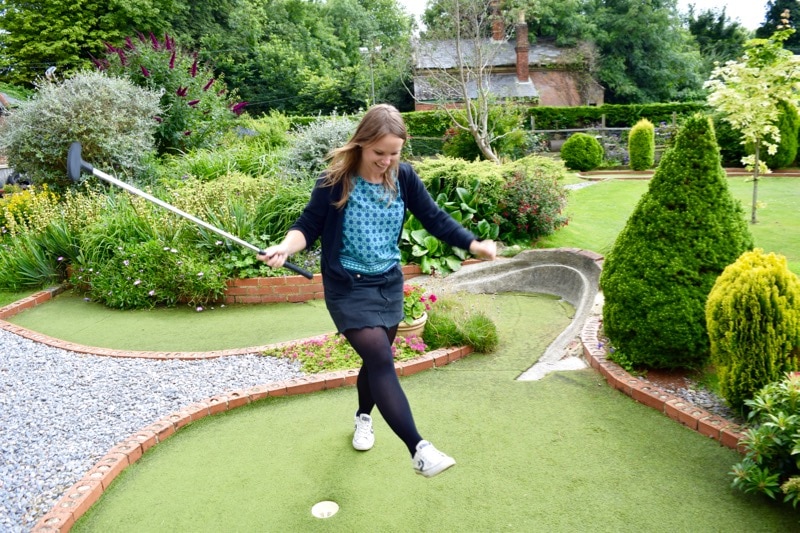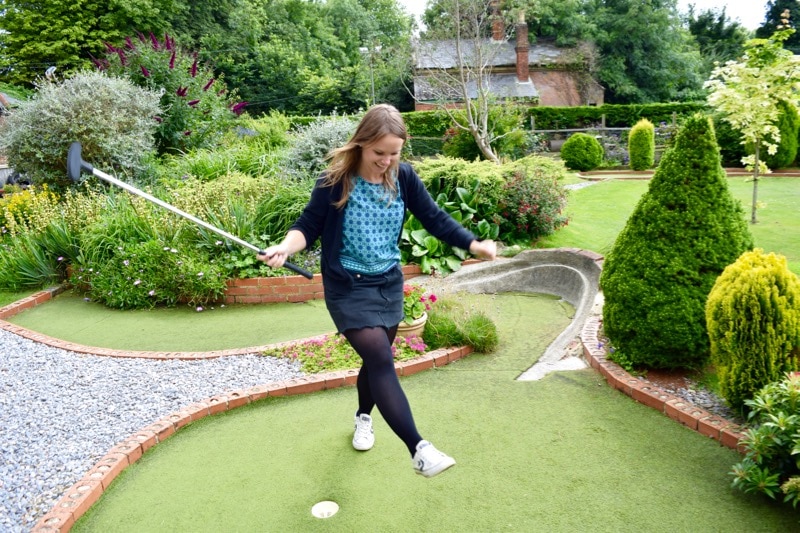 Things To Do On The Isle Of Wight For History Lovers
From dinosaur remains and Norman Conquests, to Queen Victoria's holidays – the island is packed full of history. Queen Victoria spent a lot of time on the island, and said of Osborne House, "it is impossible to imagine a prettier spot."
She used the house as her holiday home and these days it's open to the public. You can explore Victoria and Albert's private apartments, their bathing beach and children's play-cottage along with the beautiful gardens.
If you're interested in history, you should also check out motte and bailey castle, Carisbrooke Castle. At this English heritage site you can find out all about the days of the Norman Conquest to why Charles I was imprisoned there in the run up to his trial.
Or for a fun experience for adults and kids alike, hop on board the Isle of Wight steam railway. You'll feel like you've travelled back in time as you board one of the vintage locomotives!
Things To Do On The Isle Of Wight For Nature Lovers
The island is a top destination for anyone with a love of walking, cycling and nature. 500 miles of footpaths, beautiful lush countryside, sweeping coastlines, sandy beaches and plenty of natural wonders will have you reaching for your camera over and over again.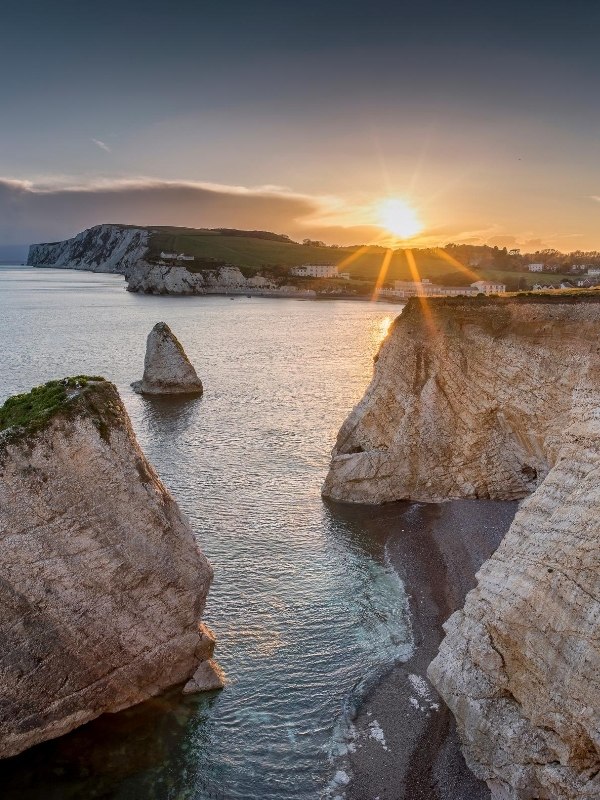 Voted as one of the top sights in the UK, The Needles are one of the must-sees. If you're feeling brave, you can even take the chairlift – one of the most unusual things to do on the Isle of Wight!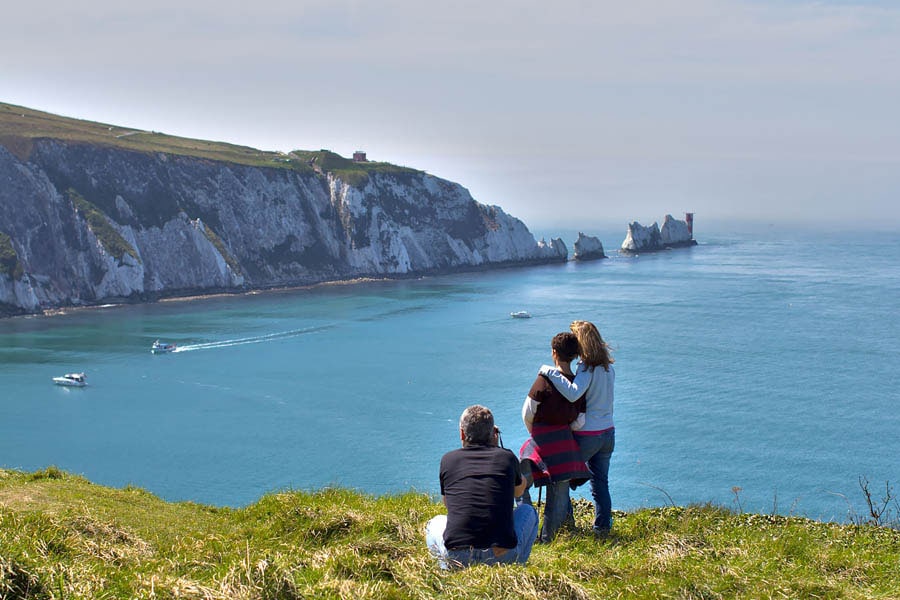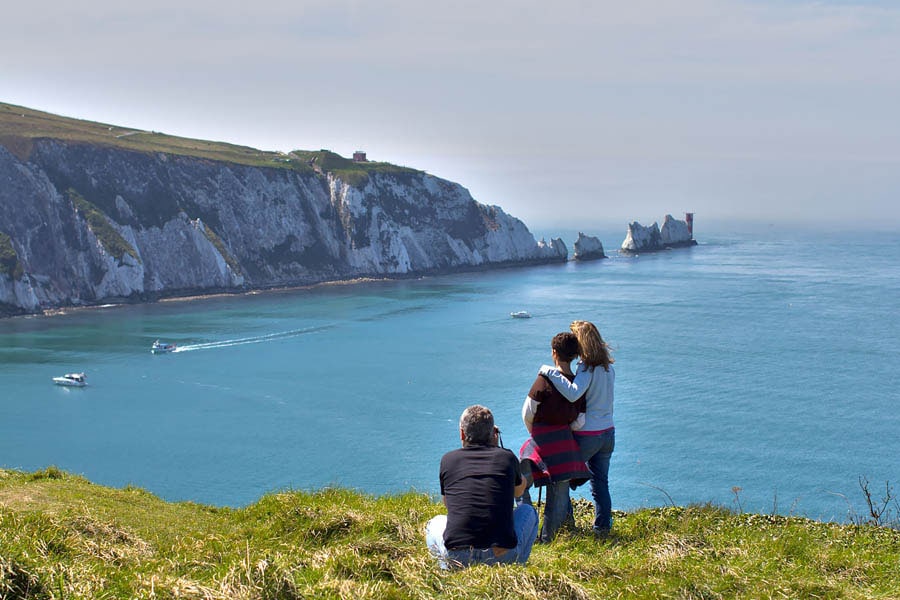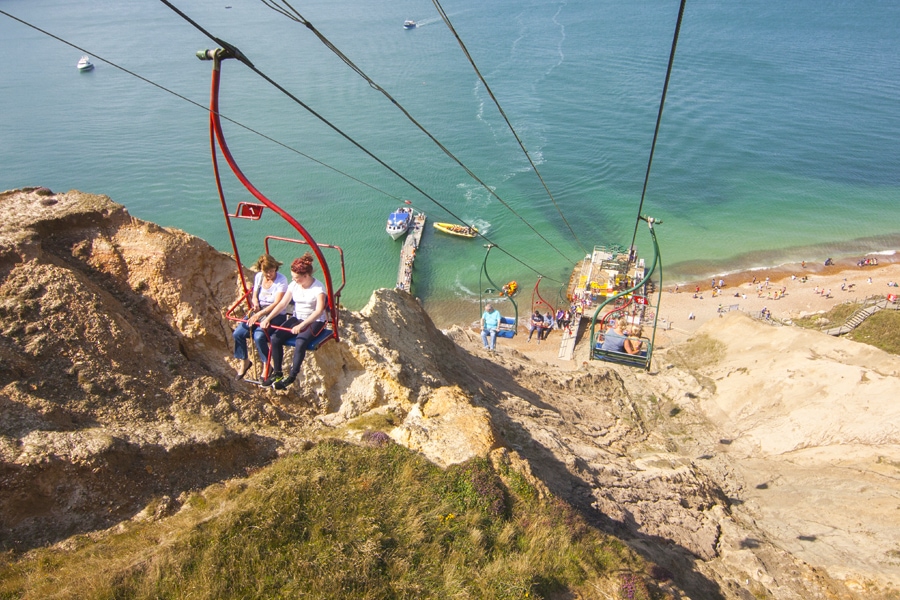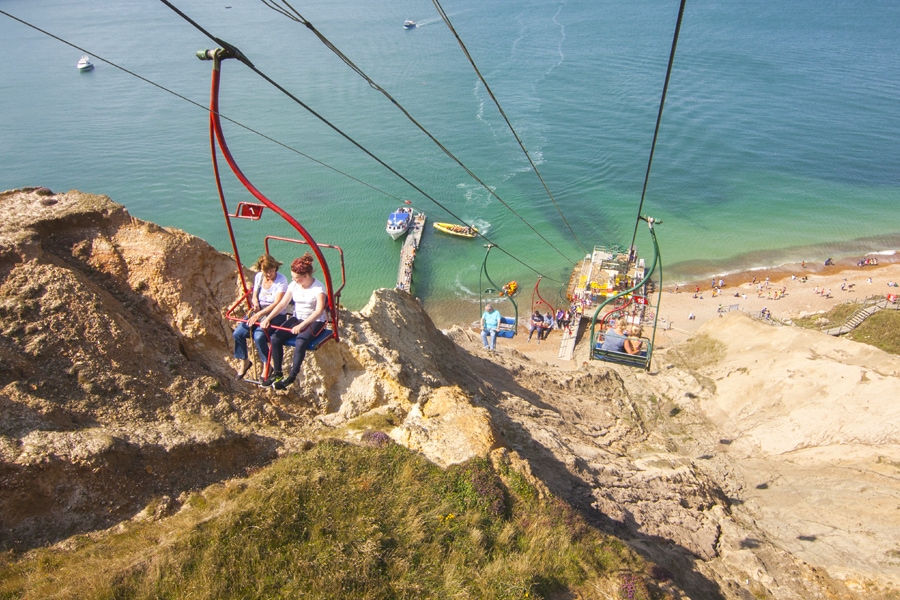 Opened in 1817, the waterfall at Shanklin Chine is one of the island's oldest tourist attractions. Not only is the waterfall beautiful, it's set within a deep gorge covered in trees – a magical place to spend an afternoon. While we visited during the day, they also illuminate the waterfall at night over the summer months, just to add to the magic!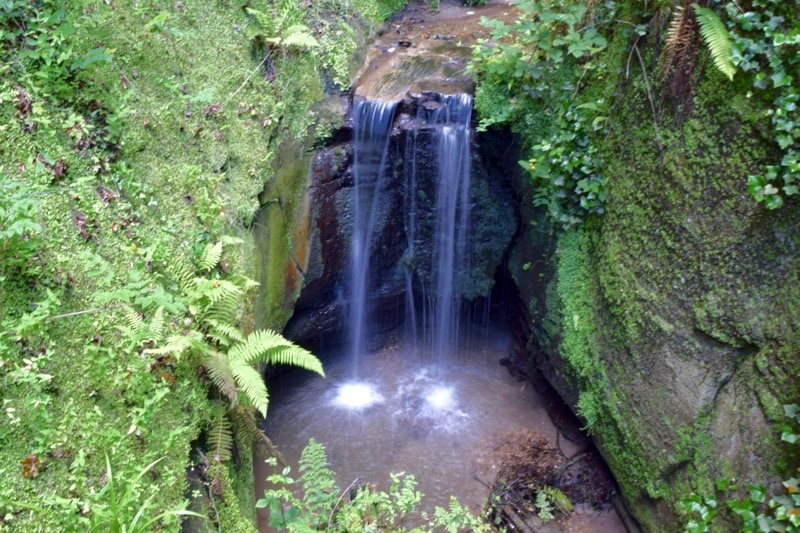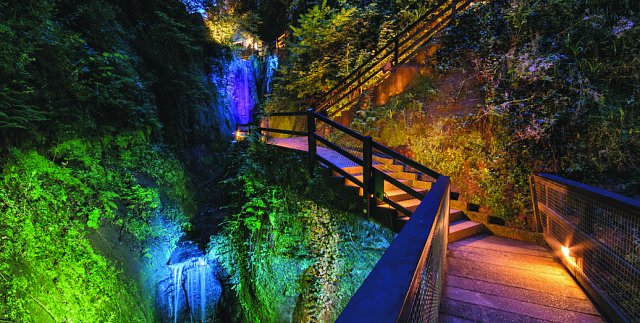 And for a great way to see the island, head to the top of the Spinnaker Tower in Portsmouth before or after your ferry. At 170m, the architectural wonder is designed to sway slightly in order to withstand high winds. Feeling brave? You can even abseil down the tower while taking in the incredible panoramic views of Portsmouth, the Solent and the Isle of Wight!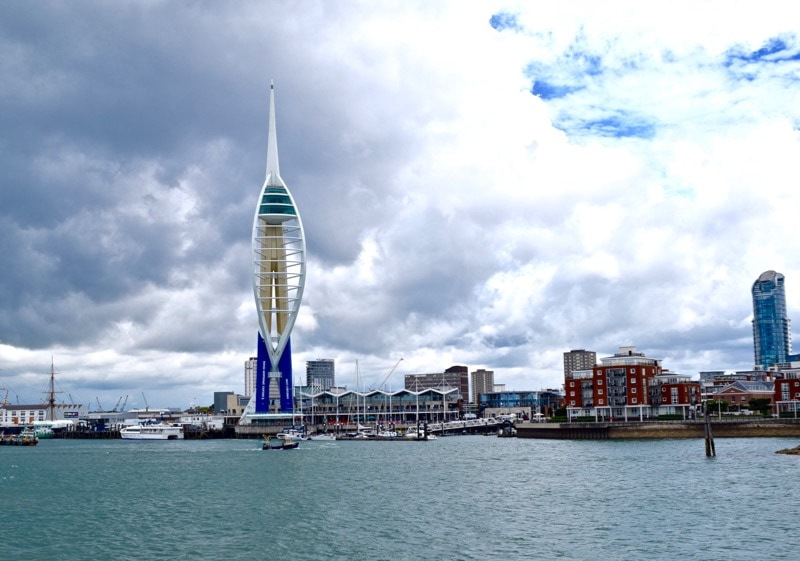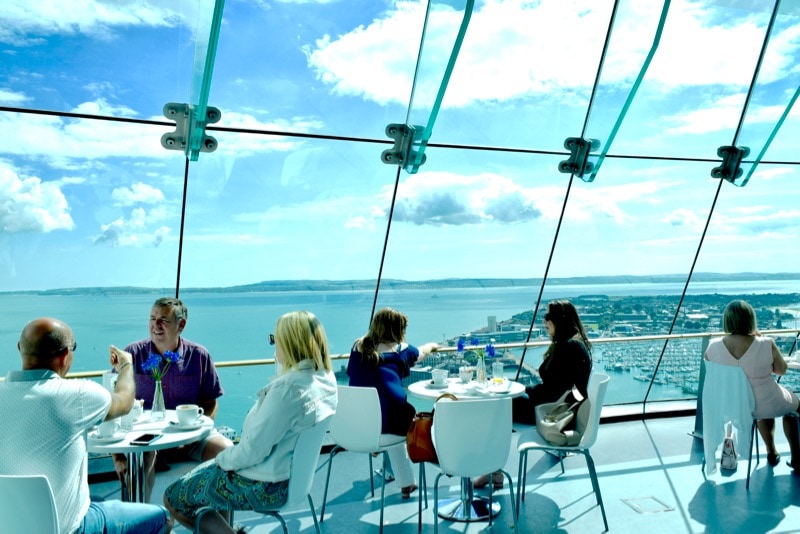 ---
When Is The Best Time To Visit The Isle Of Wight?
England is a country obsessed with weather. Don't know what to say? Comment on the weather! We talk about it a lot, but contrary to what you may have heard, we don't have awful weather in England. It's just a little unpredictable and varies from region to region.
You can expect average lows of around 5 °C on the island in January / February, and highs around 22°C in July / August.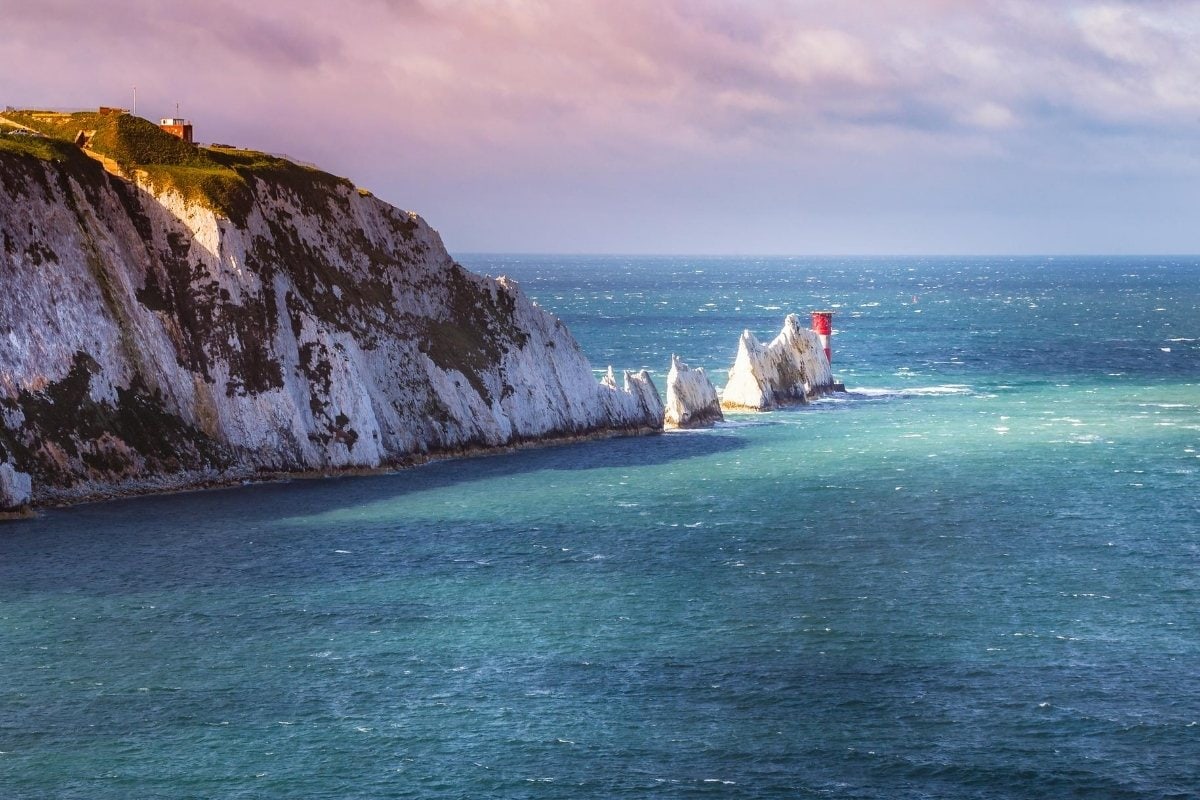 If you're wondering when is the best time to visit the Isle of Wight, I'd suggest planning a trip in May or June. The weather tends to be warm and sunny, rain is at a minimum and it's out of peak season, so you shouldn't be battling any big crowds either. The longest day is around 20th June every year, so it's a time you can enjoy maximum daylight hours exploring!
I've never been a fan of November in England. It's the wettest month of the year, and while December can be pretty cold, there's a Christmas magic around the country which always puts a smile on my face!
---
I hope you've found this Isle of Wight blog helpful – there are plenty more amazing things to do on the Isle of Wight. No doubt I'll head back soon to experience some more!
Thanks to Visit England and Visit Isle of Wight for inviting me to explore the island as part of the #OMGB campaign! Check out more amazing unique experiences across the country here.
Enjoyed this post? Why not pin it?