The top things to do in Amersham include visiting gourmet restaurants and charming cafes, enjoying the historic architecture and going on some beautiful walks too.
Oh and did I mention it's on the tube too? All reasons Amersham is the perfect 24-hour break from London!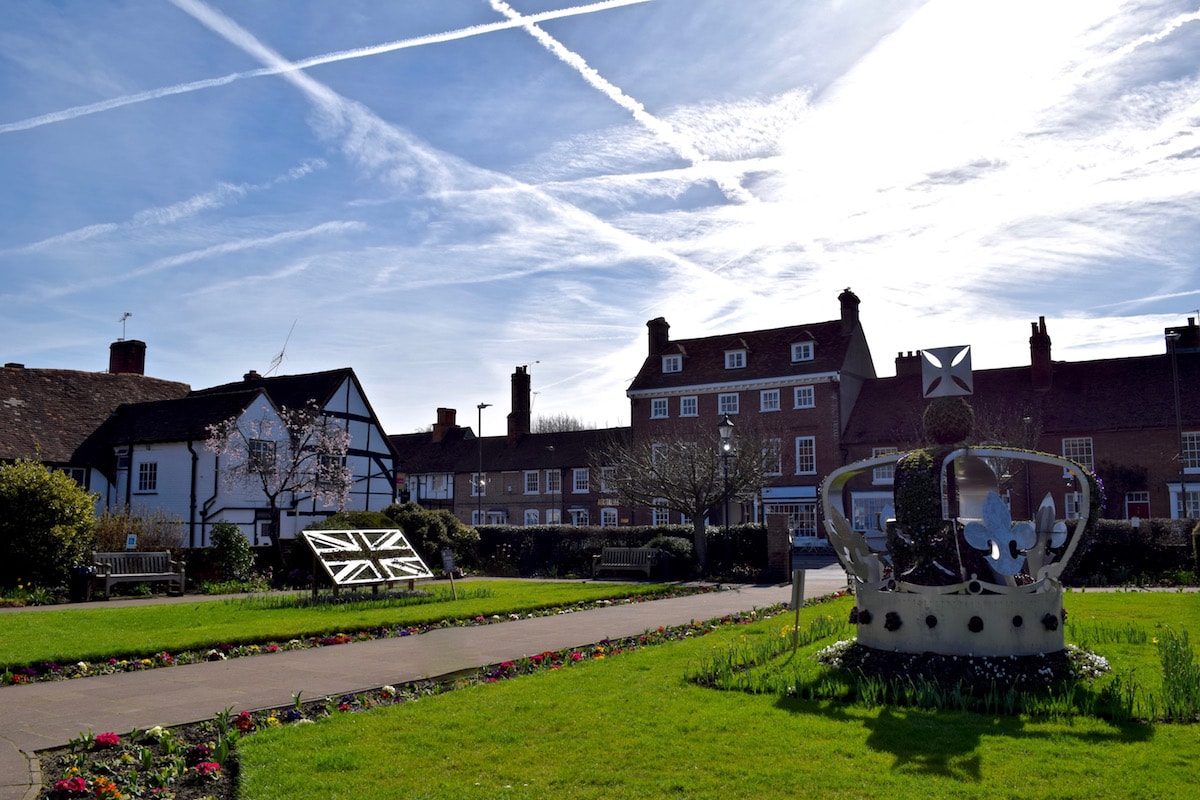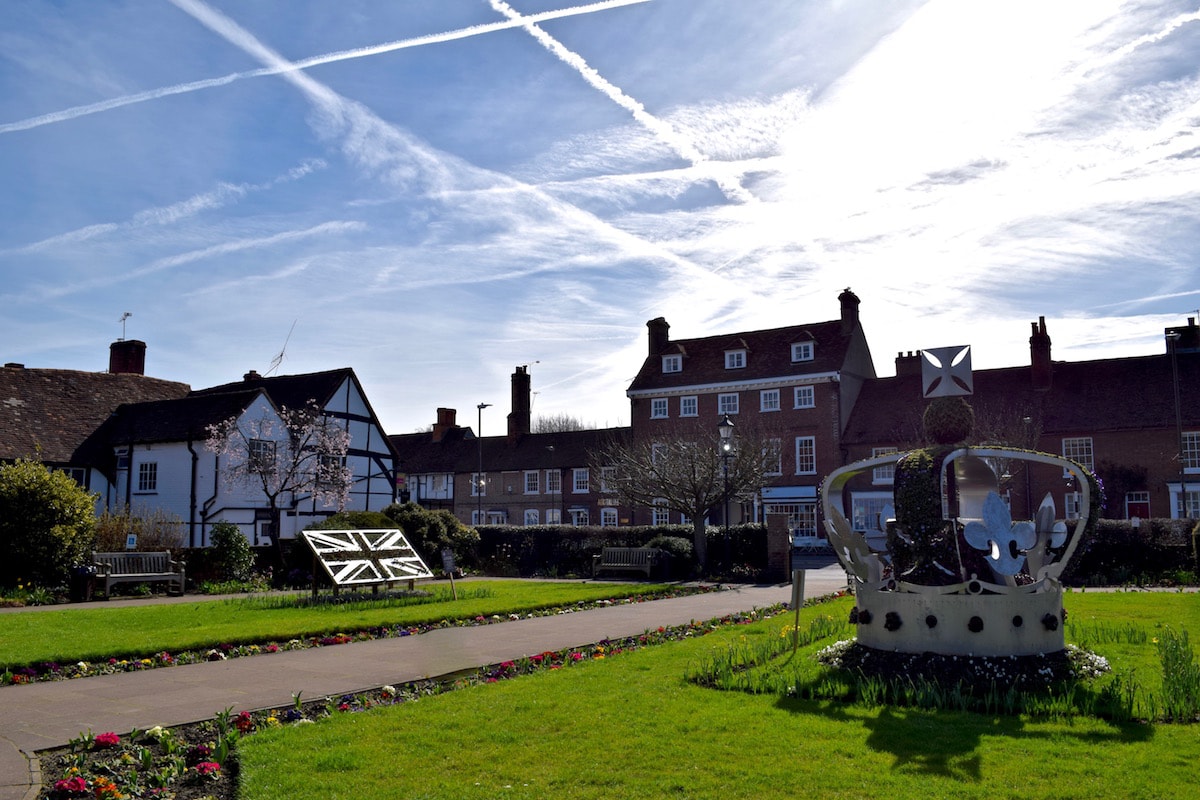 Where Is Amersham?
Just over half an hour by train from London is the beautiful, historic market town of Amersham. It's one of my top picks when I'm recommending days out in Buckinghamshire. Divided into a new town and an old town, it lies in The Chilterns – one of 38 areas of outstanding natural beauty in the UK.
Amersham old town will always be special to me as it's where I went to primary school. It's historic and has that quintessential English feel with 13th Century church St Mary's at the heart of it. I spent many happy afternoons playing in the field, and teenage nights trying to get served in the pubs! So heading back was a real trip down memory lane.
Why Visit Amersham, Buckinghamshire?
Amersham old town has everything you need for a wonderful relaxing break from London: numerous pubs, cafes, hotels, restaurants (from chains to fine-dining), boutiques, spas, history and beautiful areas for walks and exploration. So what are you waiting for? Book a London holiday rental then hop on the train from Marylebone and enjoy my tried-and-tested 24 hours in one of England's prettiest towns!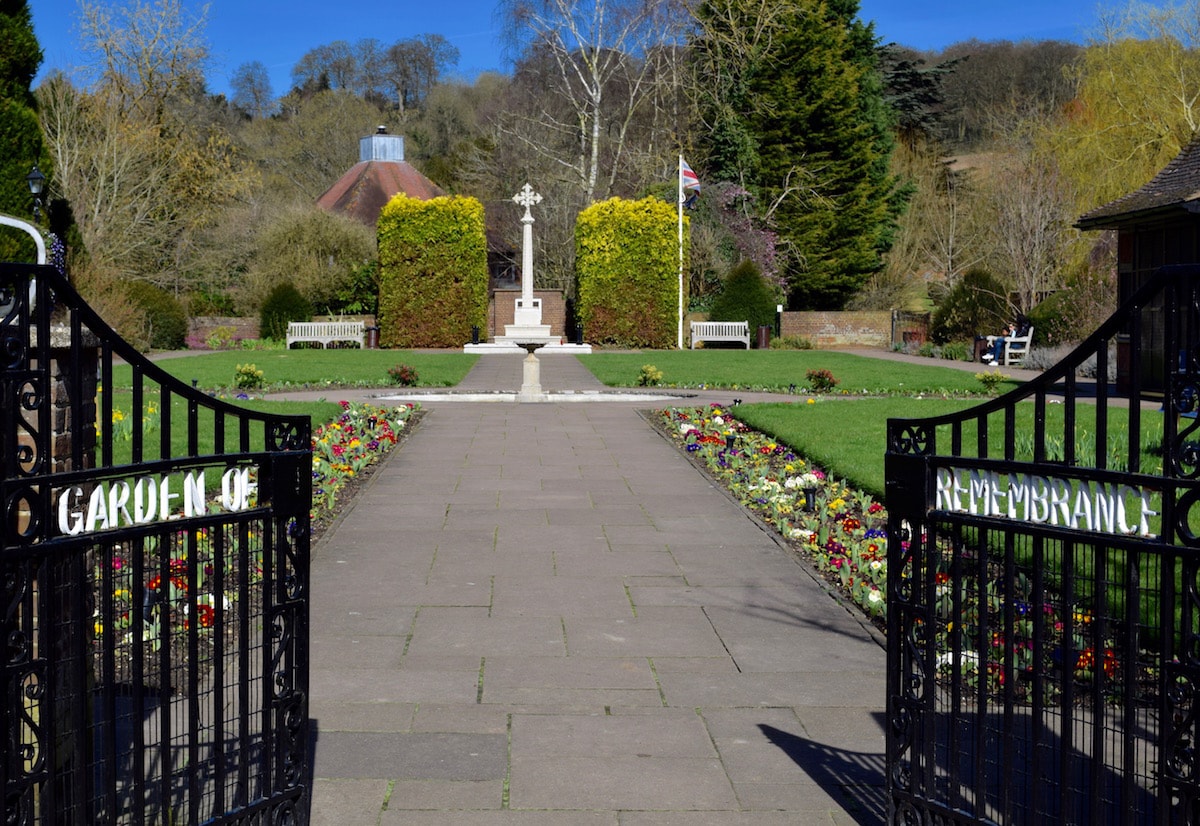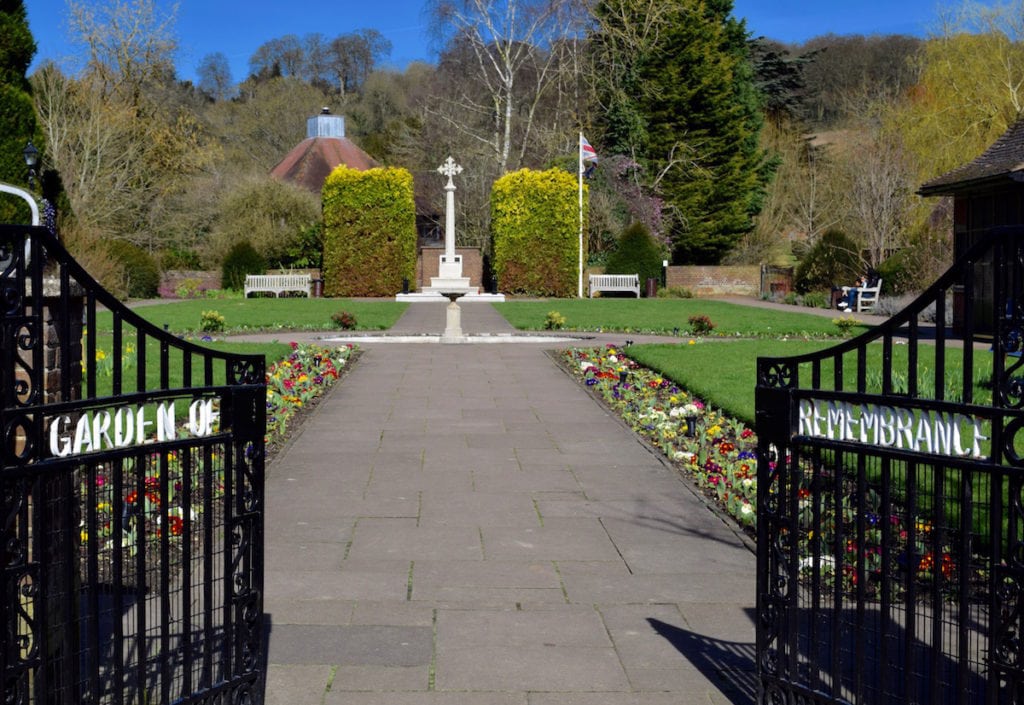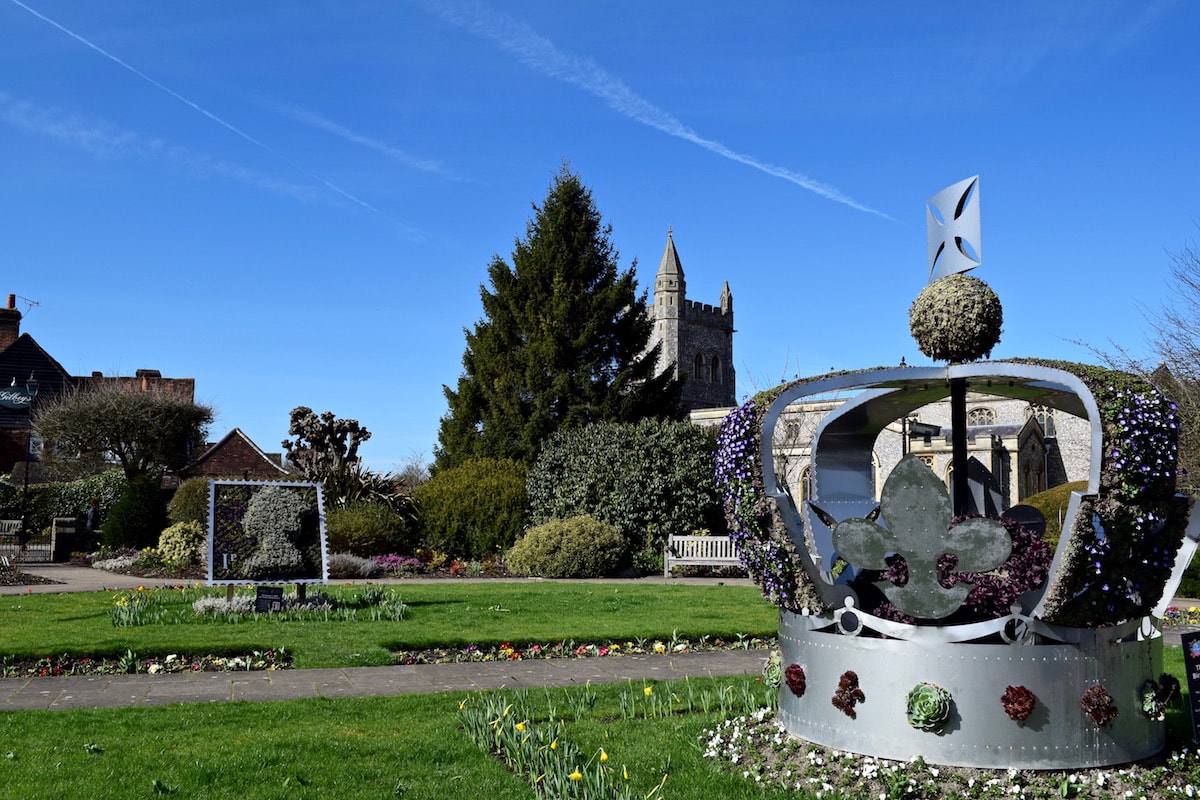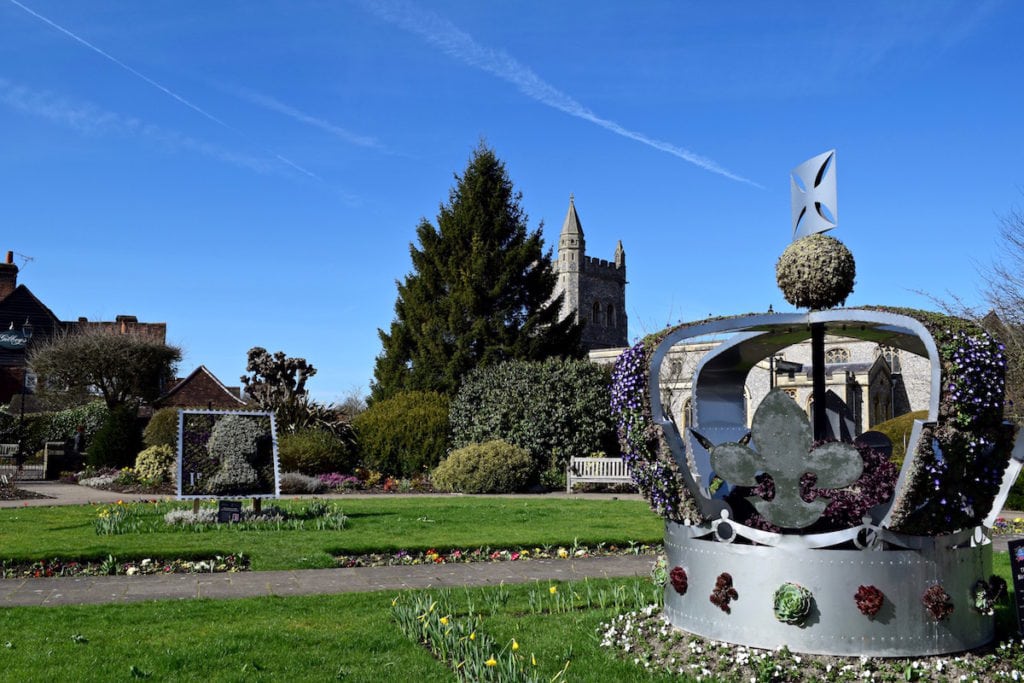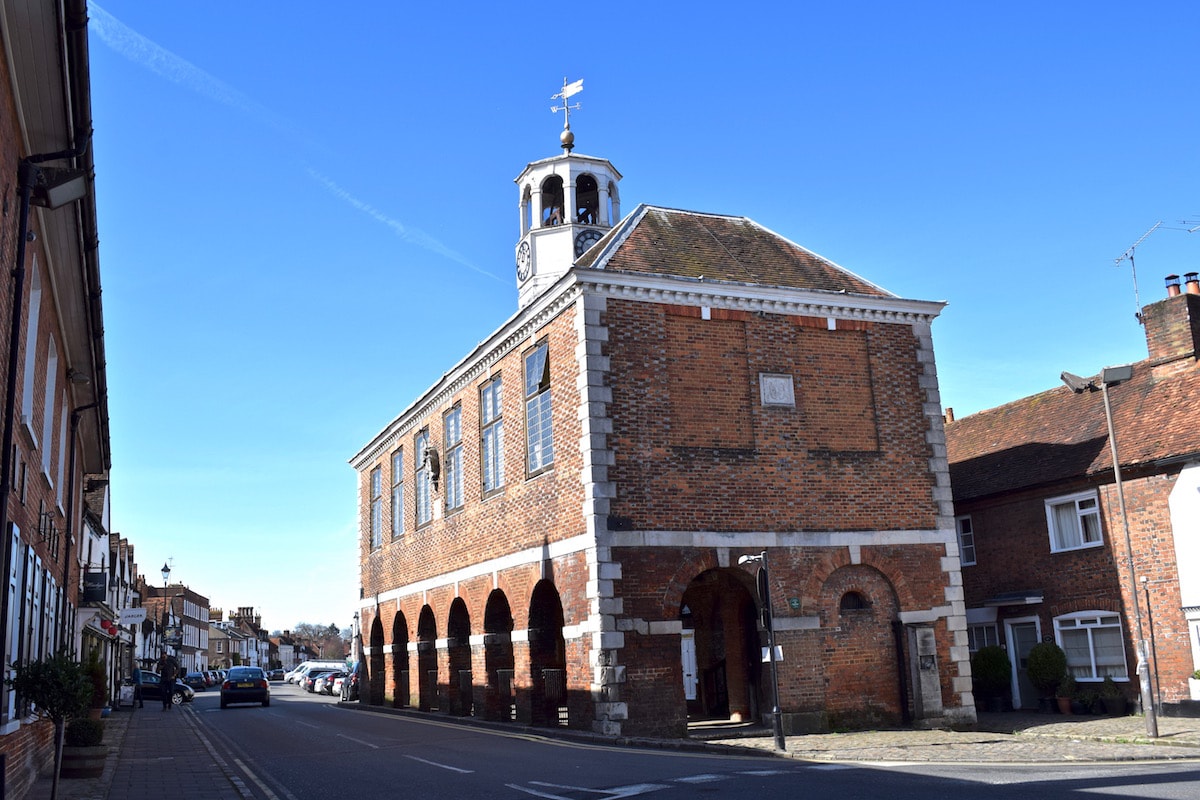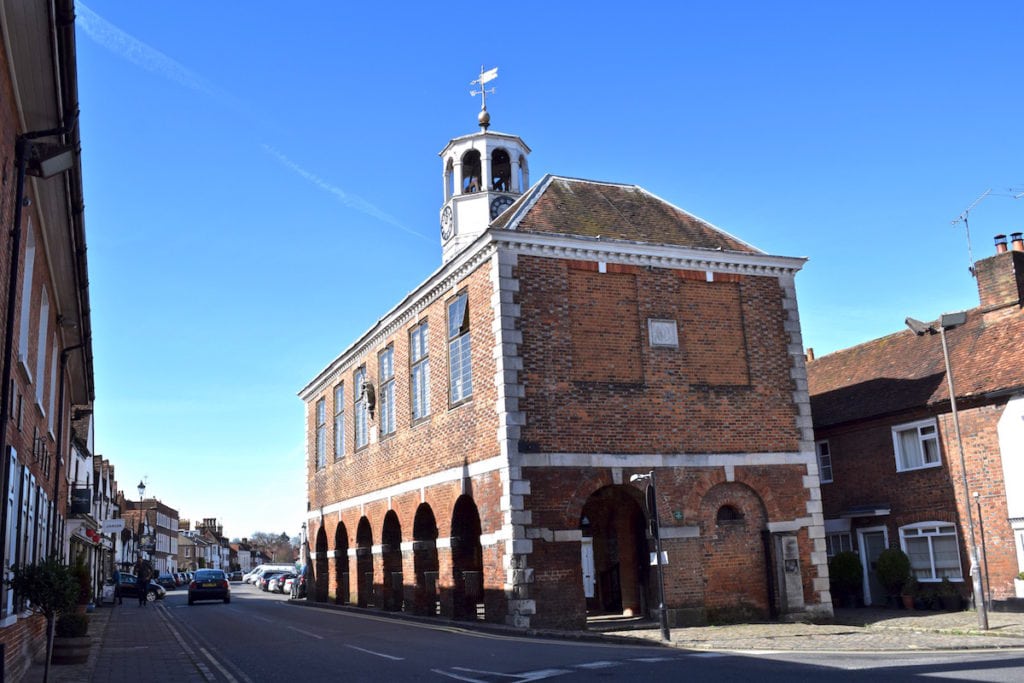 ---
Top Things To Do In Amersham – 24 Hours In Amersham
Country Walks And Cute Cafes In Amersham
Arrive late morning and take the woodland route from Amersham station down to the old town. Need a pick me up? Head straight for local café The Grocer. They now have two branches in the old town, both serving enticing home baked cakes, pastries and bowls of incredible, seasonal salads (mmmm!) plus excellent coffee. It's the kind of place that's ALWAYS buzzing with an upmarket clientele and definitely one of the best cafes in Amersham.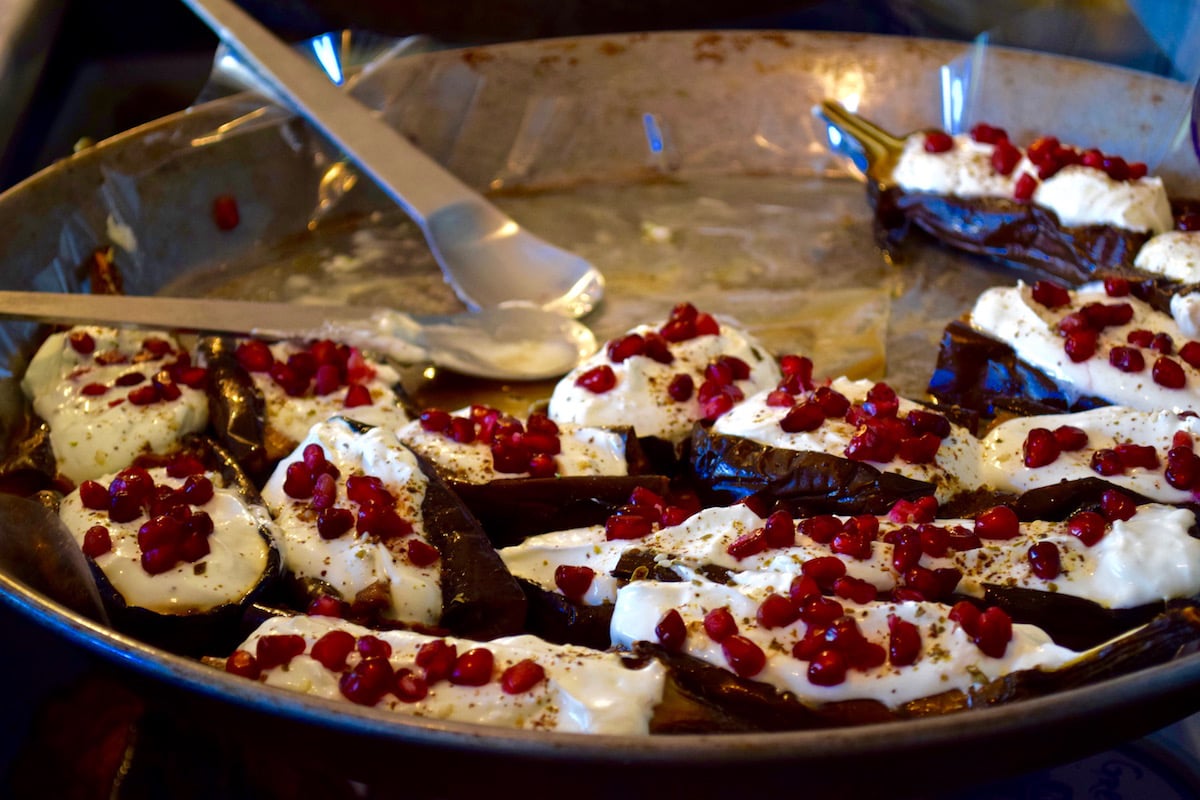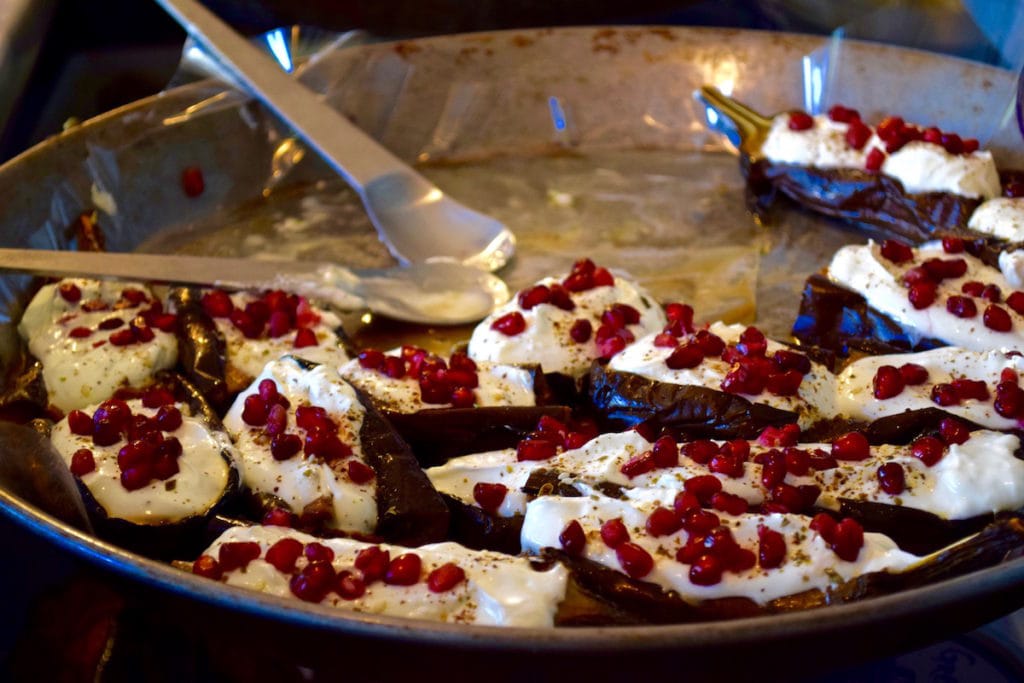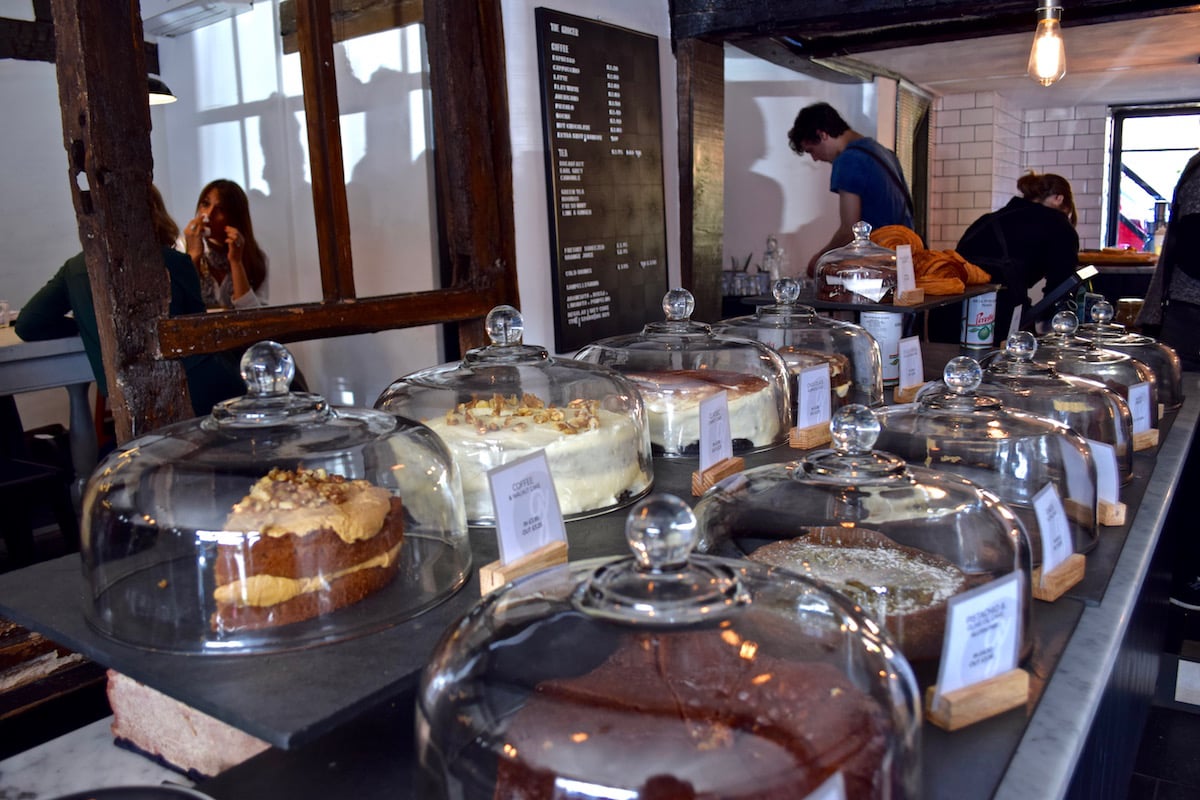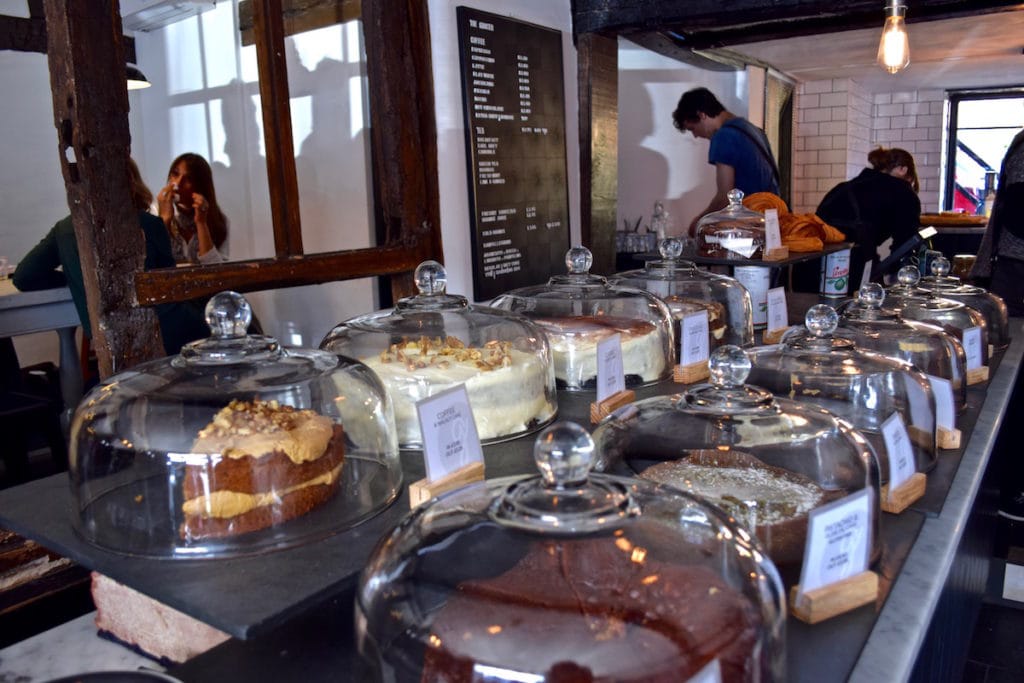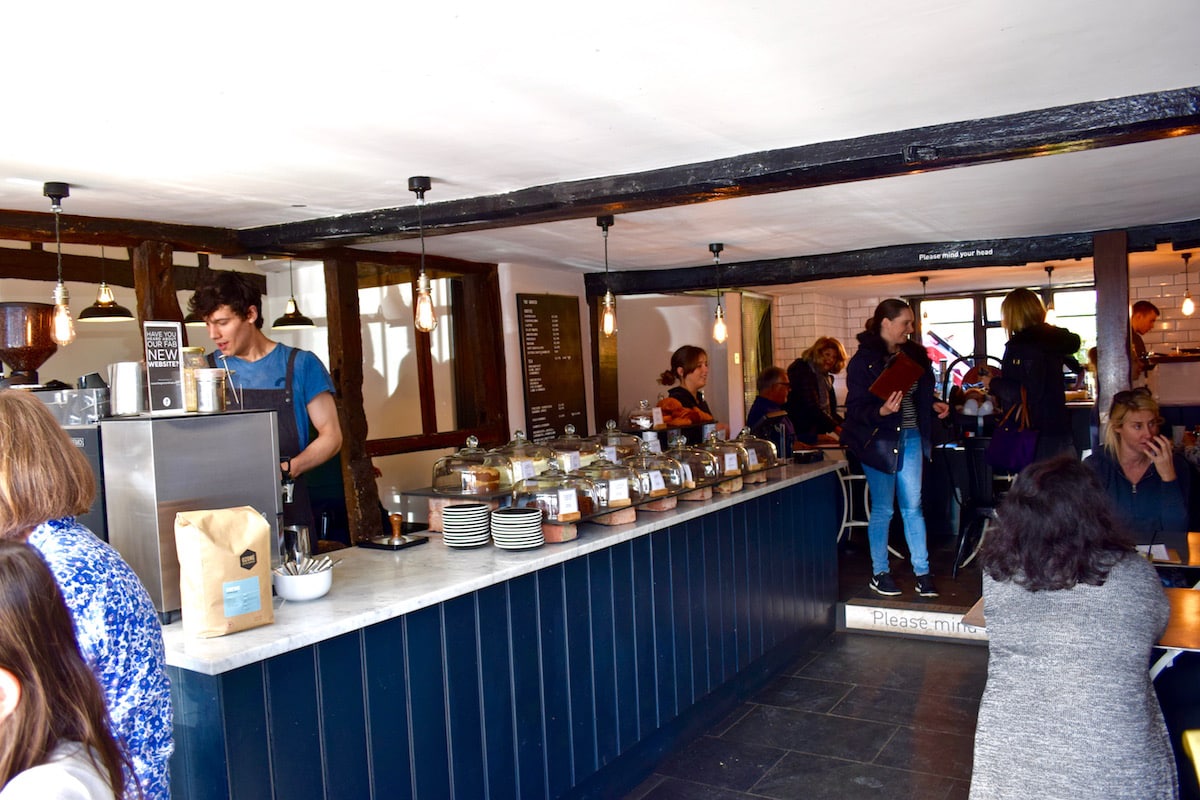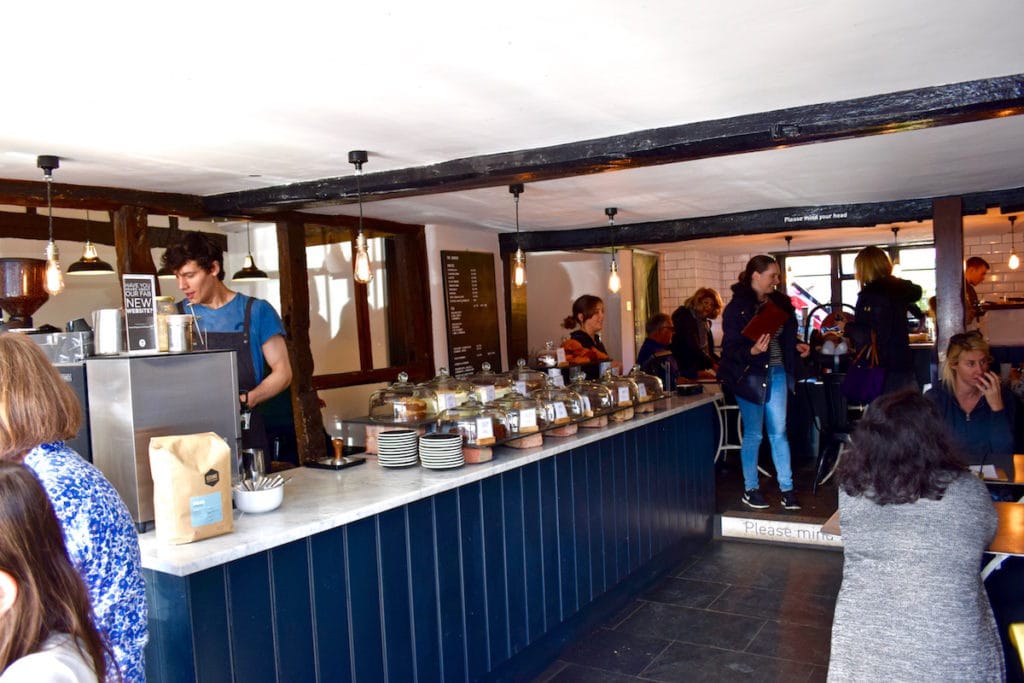 Shopping In Old Amersham
Caffeine sorted, wander the high street and pop into a few boutiques.
Chattertons stock stylish designer clothes including Ralph Lauren, DVF and Heidi Klein. It's a lovely store to browse away (even if some items are a little out of your price range!) You'll also find branches of upmarket fashion stores Phase Eight, East, Jaeger and shoe shop Mode In Pelle dotted along the high street. New openings include Thames Hospice, a charity-shop-come-boutique, which sells really high quality items.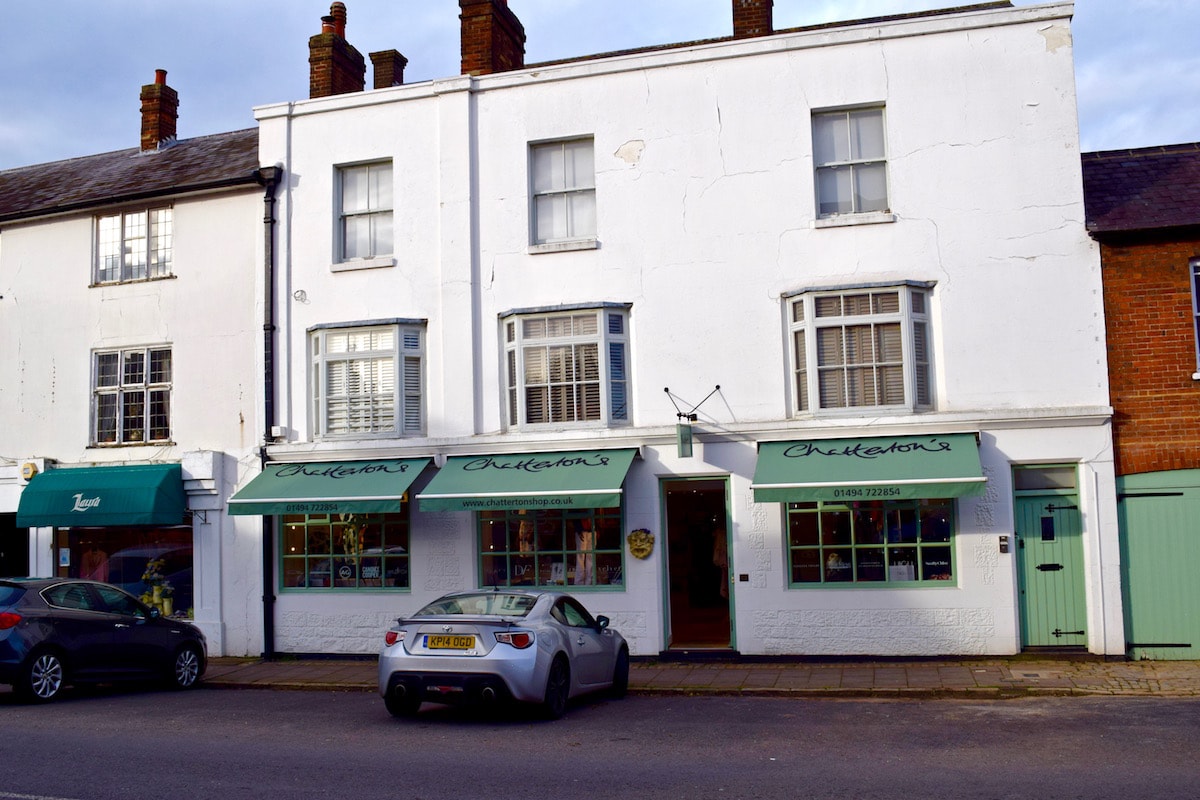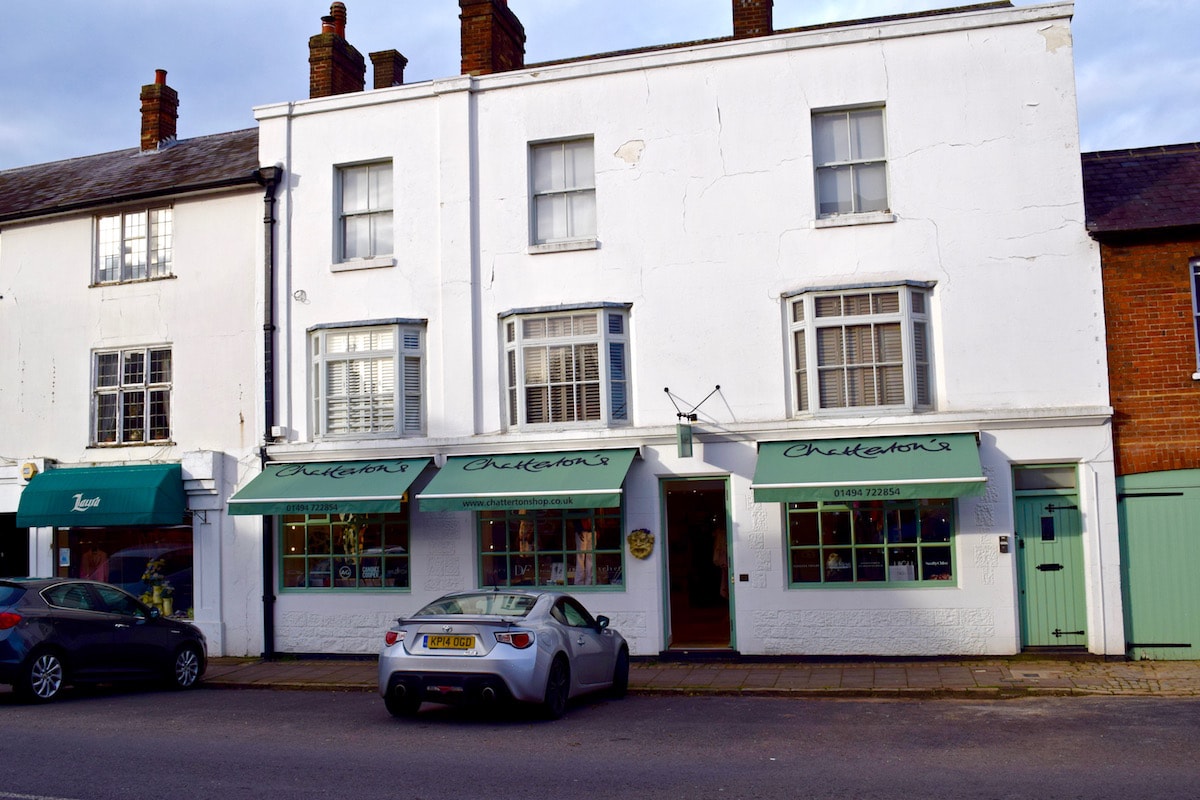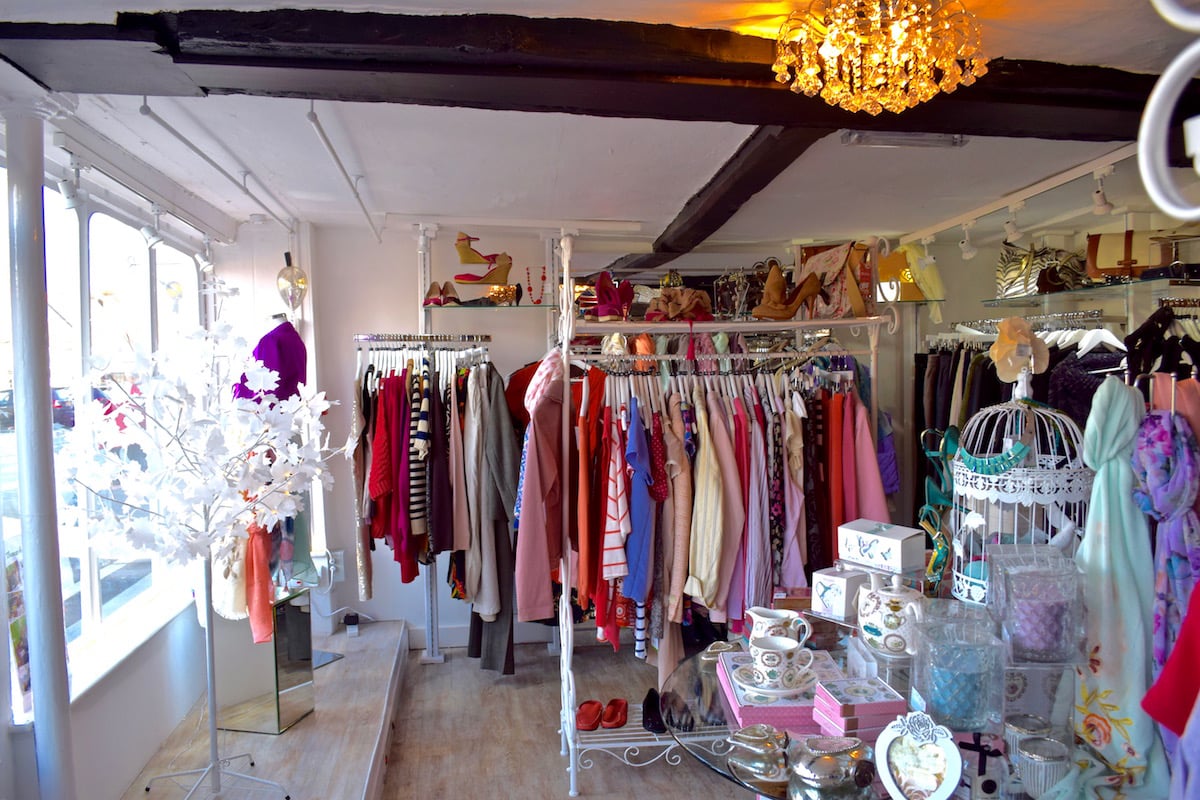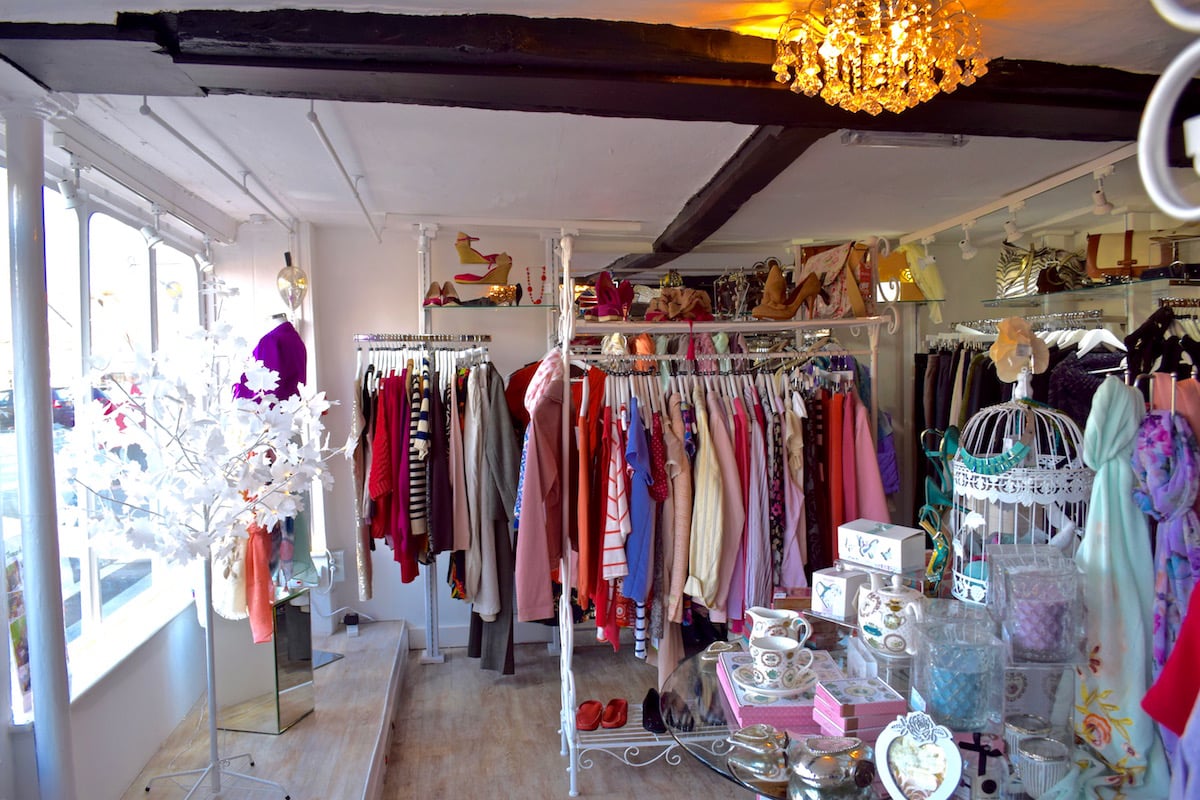 Plus, you have to visit Market Walk, an ancient covered arcade with a few stores tucked away including Cecilia Quinn – a shoe store offering beautifully-made unique footwear.
Worked up an appetite? Time for a relaxing afternoon of eating and pampering!
Red House Spa is a newish addition to Amersham's old town and offers a range of treatments from manicures and pedicures to facials and massages. Staff are really friendly and I absolutely loved the décor, which included rustic lockers, cosy rugs and a large hanging lamp over the entrance. They use several upmarket brands including Guinot and Anne Semonin, making for a truly luxurious experience.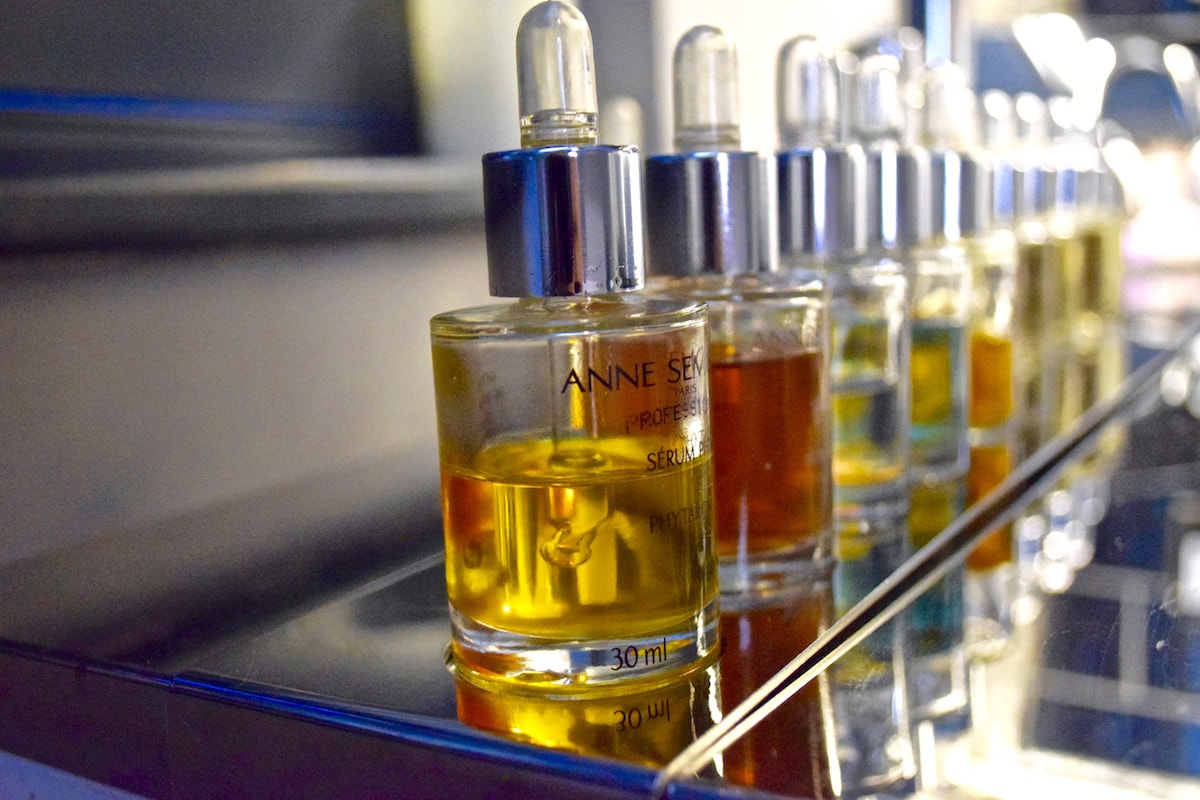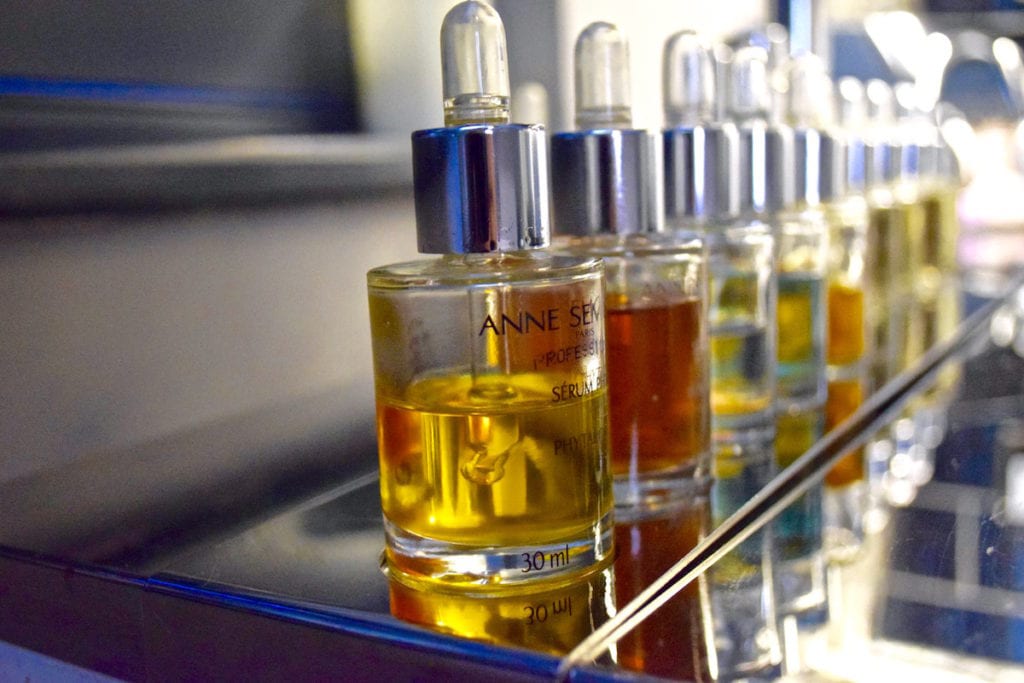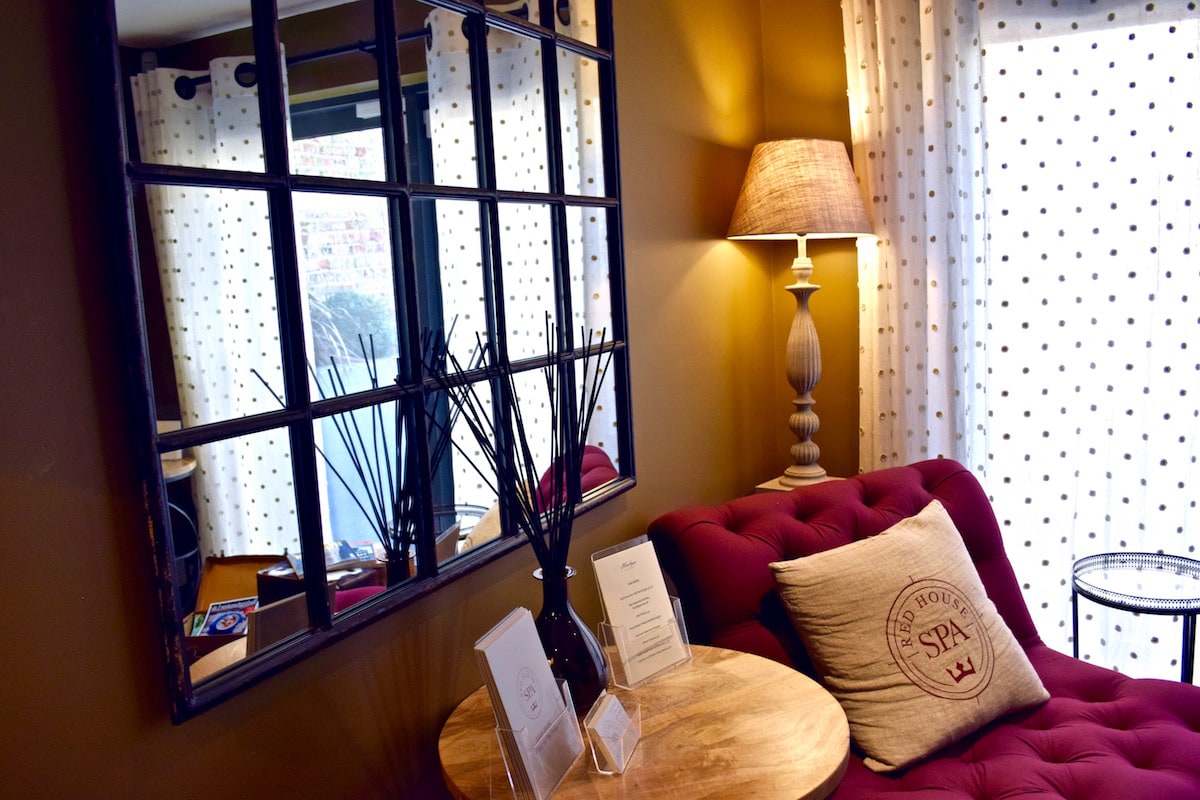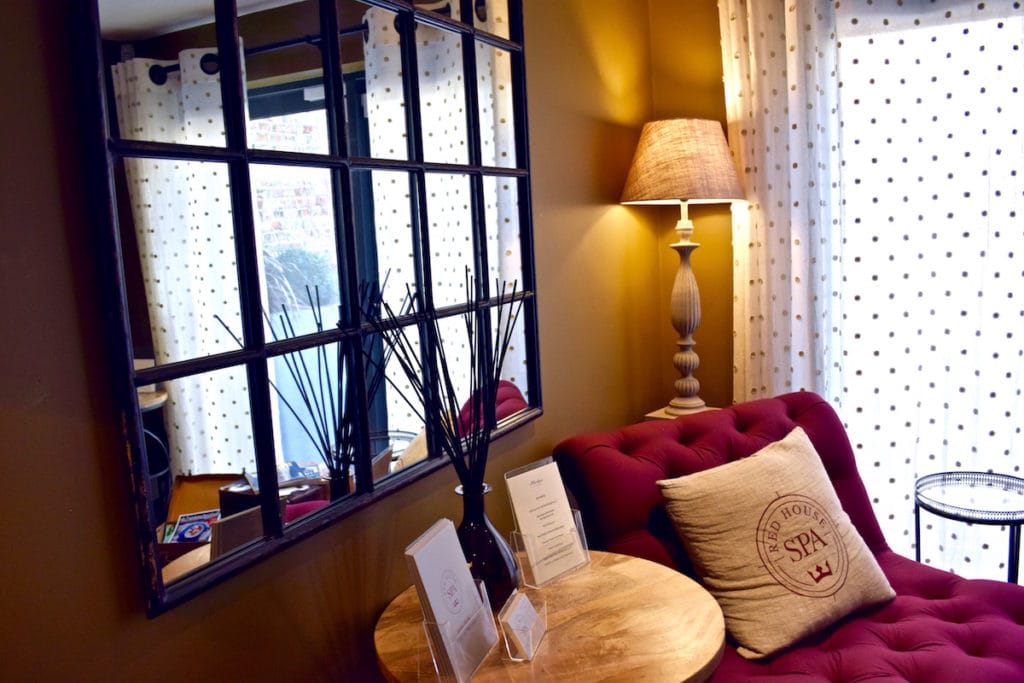 I enjoyed an hour's full body massage. Masseuse Katie was very thorough and really kneaded through my aching back and shoulder area. I selected an energising oil from the Anne Semonin range which had a herbal scent and a kick of ginger – absolute bliss! Afterwards I relaxed in the lounge area after while people were enjoying manicures in the beauty room next door. The spa also has a daily schedule of classes which take place in the mirrored yoga studio.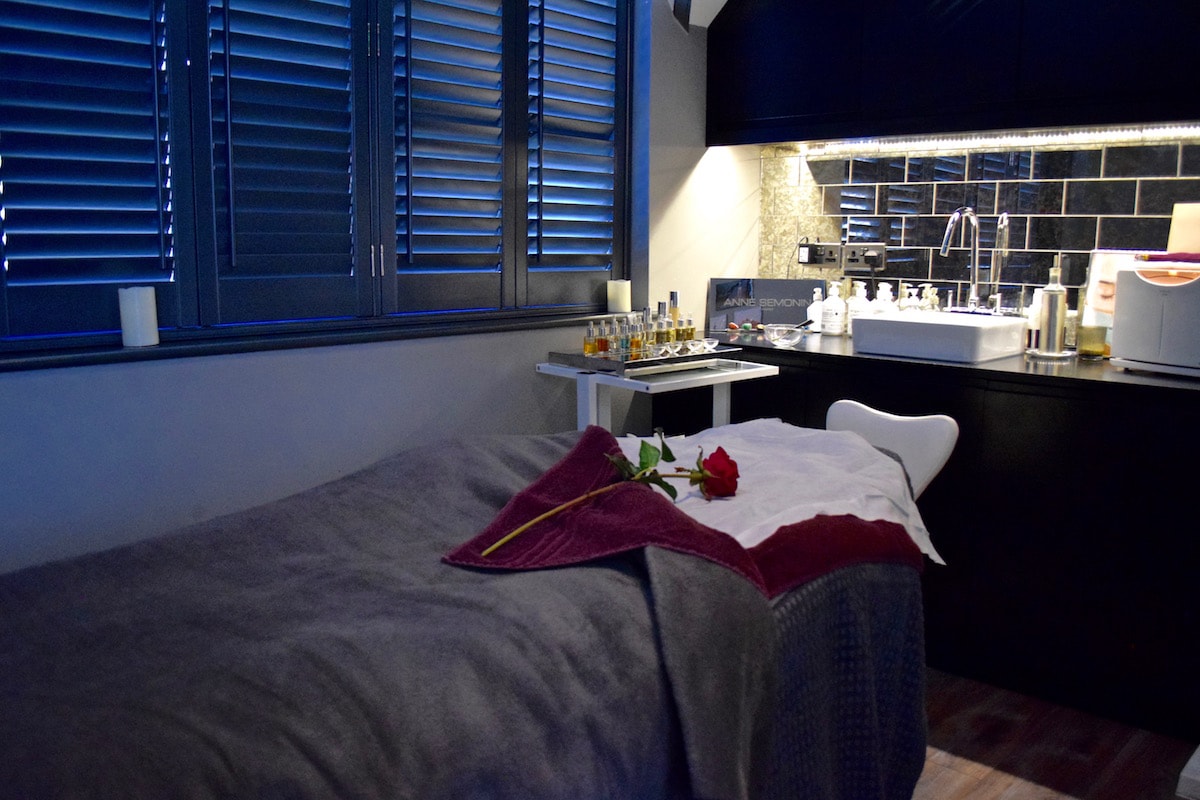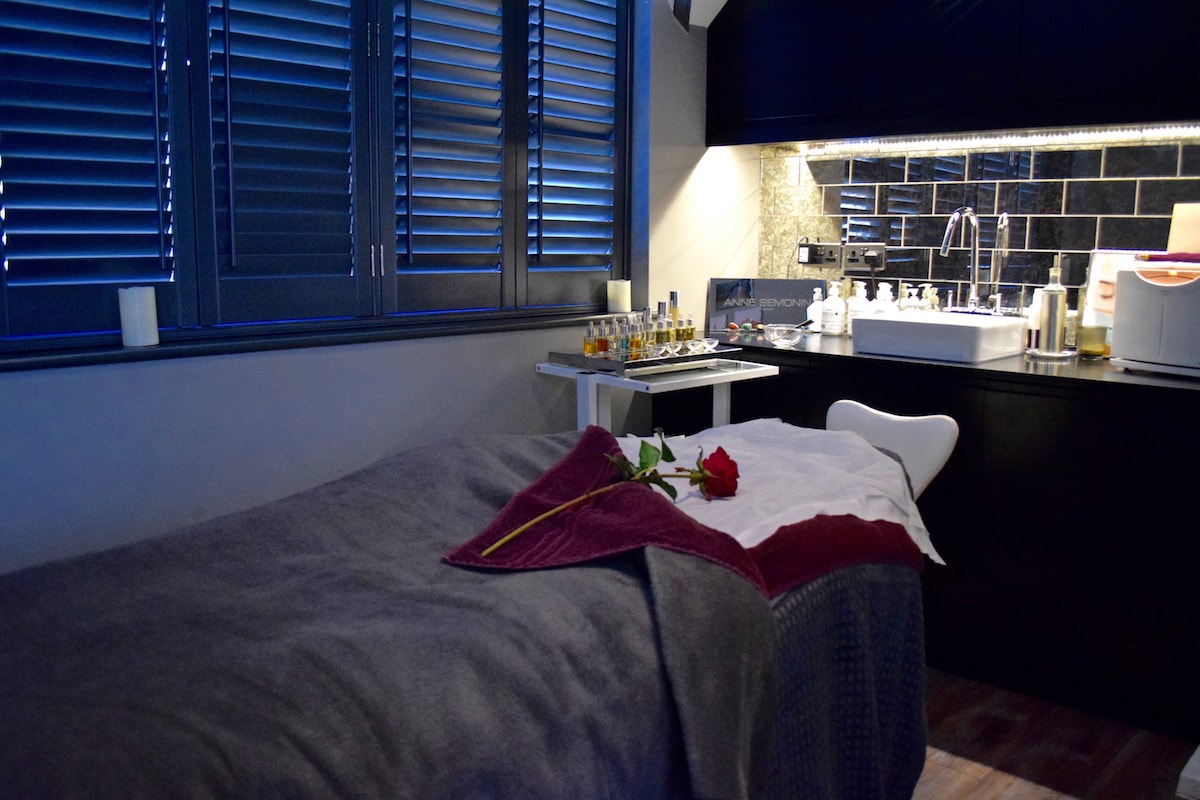 Amersham's old town is home to several ancient buildings but The Kings Arms Hotel is one of the oldest, dating back to the 1400s. You might be familiar with the exterior from Four Weddings and a Funeral – I certainly was! It's a building of wonky ceilings and cosy fires, and a great reason to visit is for their champagne afternoon tea, served in one of the beautiful beamed dining rooms.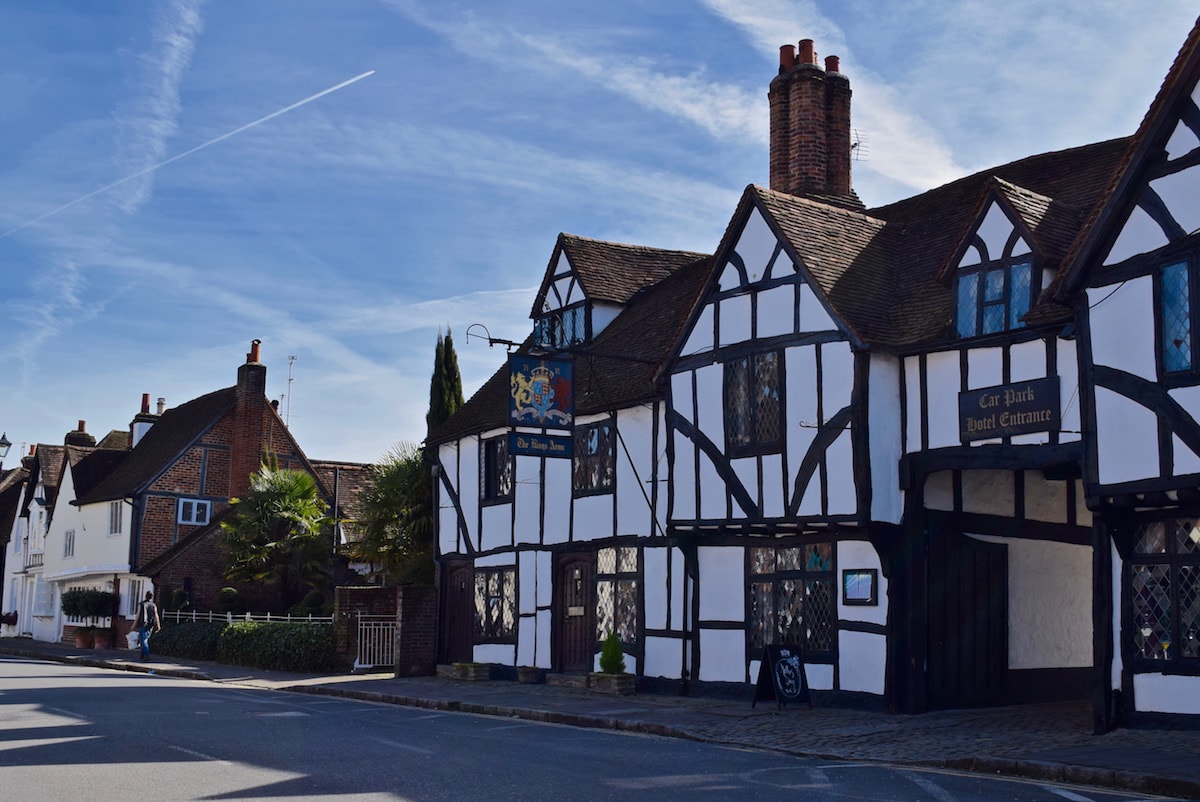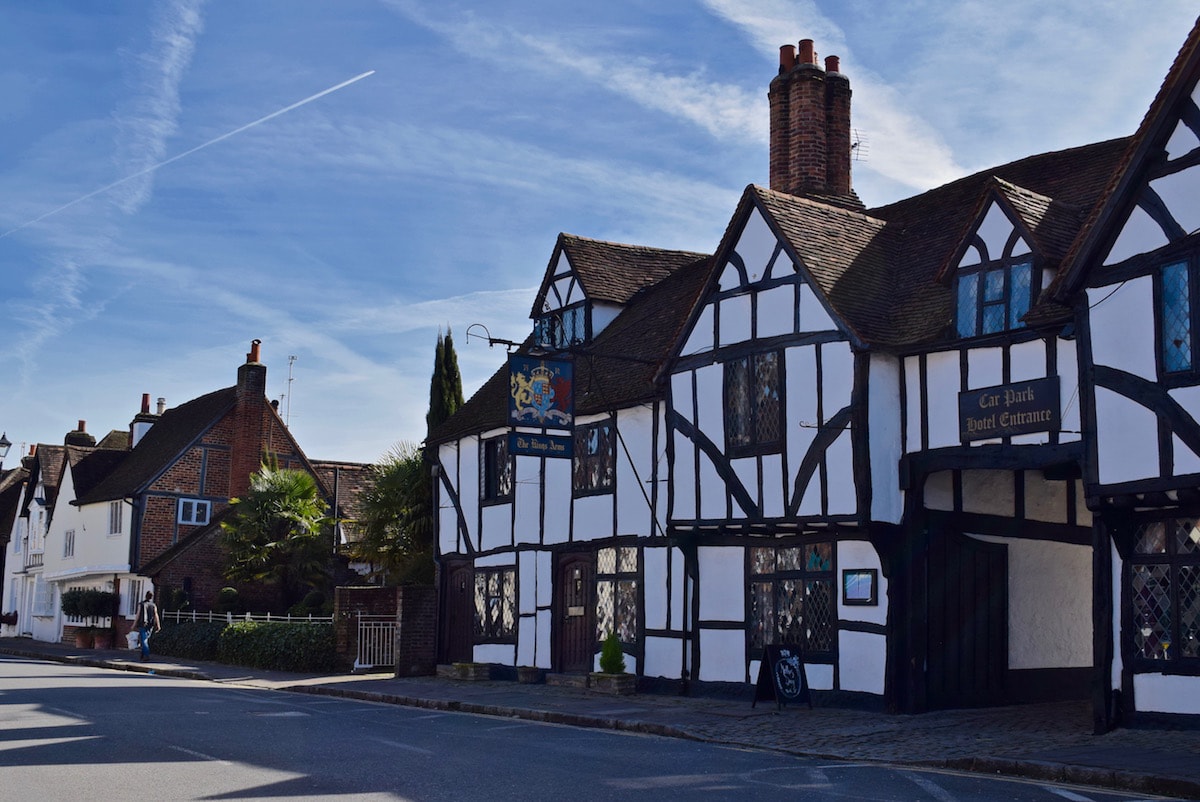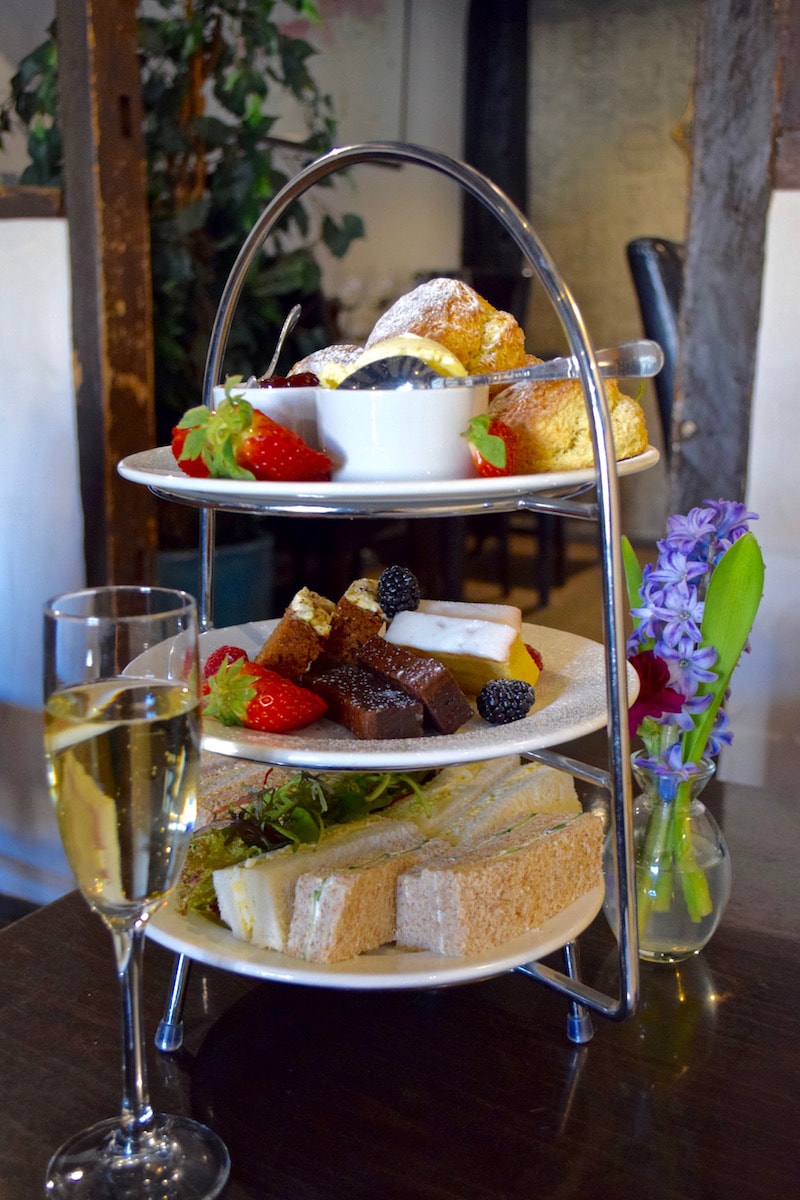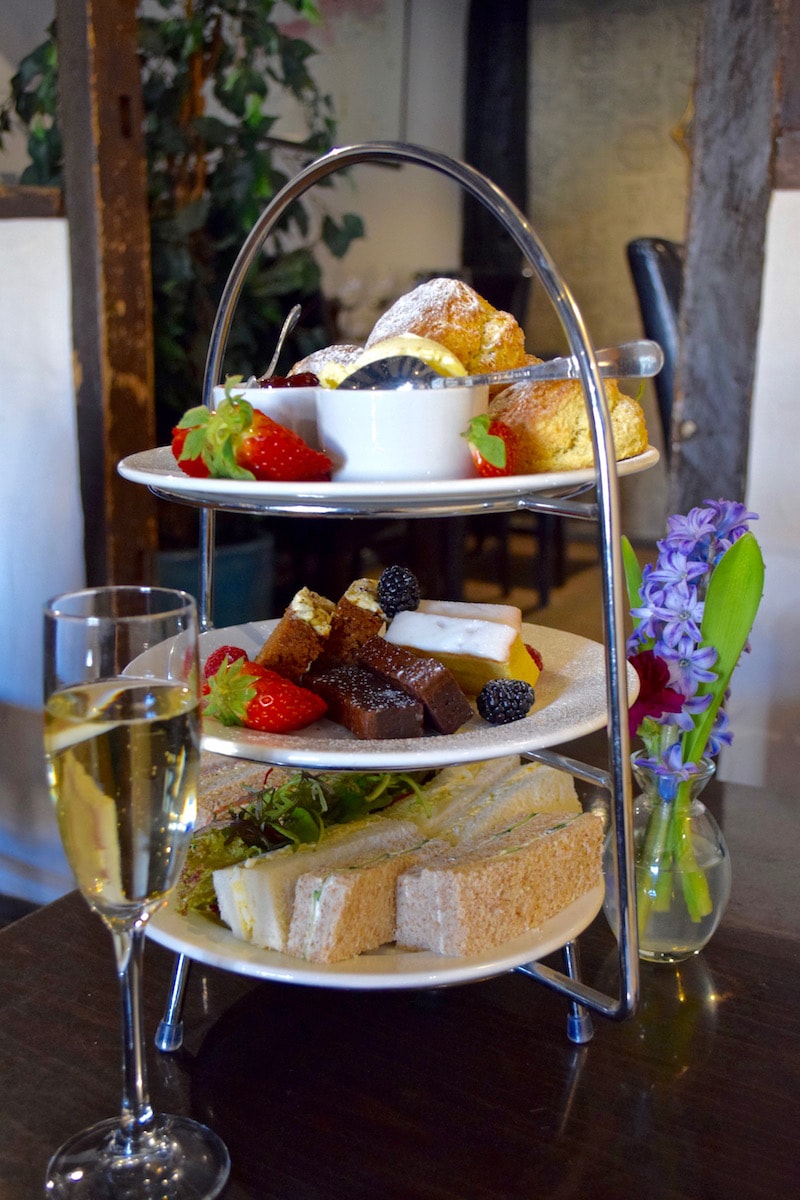 With a triple-decker stand of beautiful treats, a glass of bubbly and a choice of several teas, it made for a lovely relaxing afternoon. There were tasty sandwiches with fillings including smoked salmon, cream cheese, cucumber and egg mayonnaise. Then three different cakes – a delicious chocolate fudge slice, a lemon cake and a spiced carrot cake which was so light and moist. On the top layer we devoured warm scones with clotted cream and jam. It was pure indulgence and such a quintessentially English experience – historic pub, charming waiting staff and the most English tea imaginable!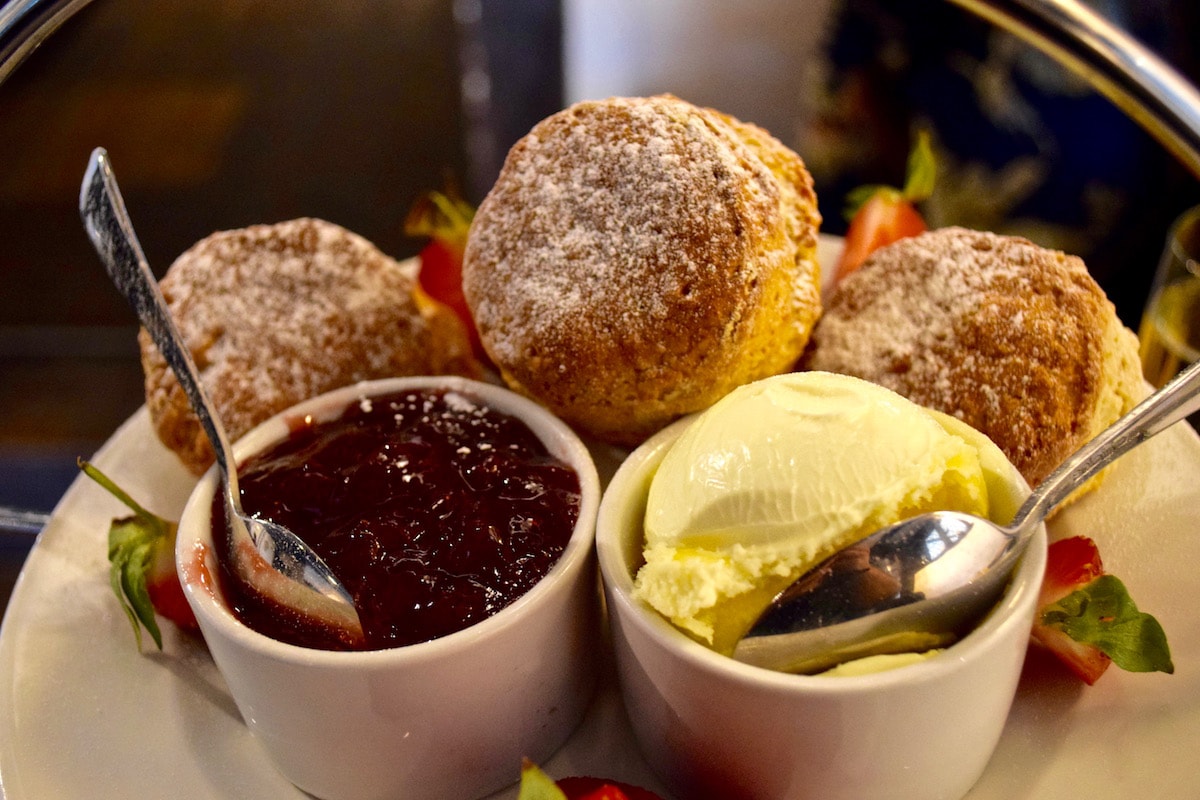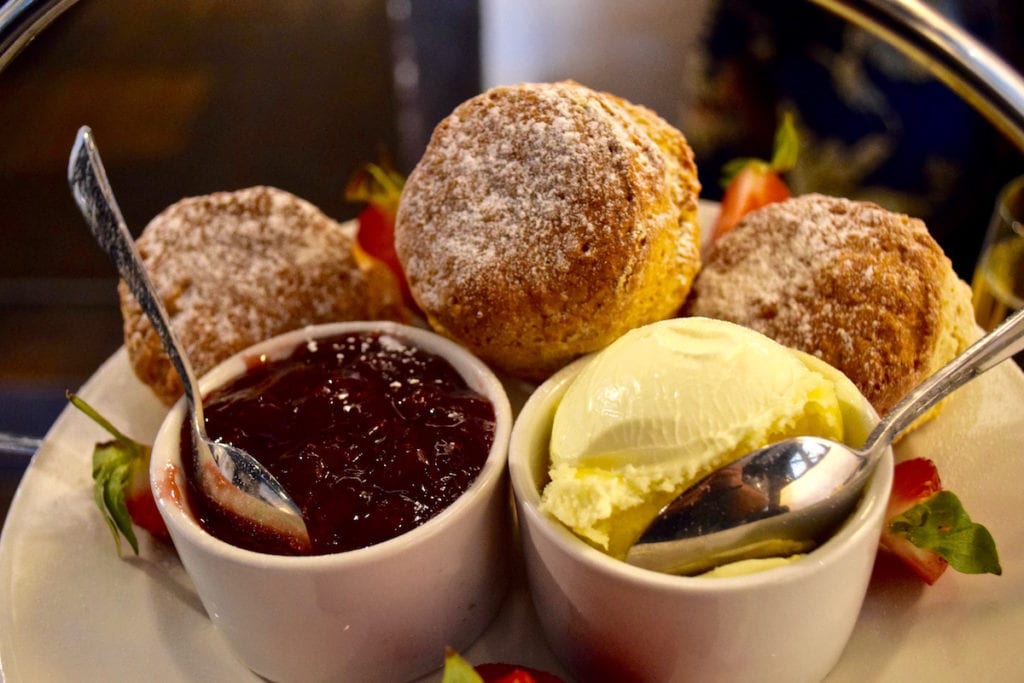 Explore Amersham's Historic Old Town
After eating and drinking, no doubt you'll fancy stretching your legs. I love the walks around St Mary's Church and the Gardens of Remembrance. The gardens are immaculately kept with bright flowers and floral displays.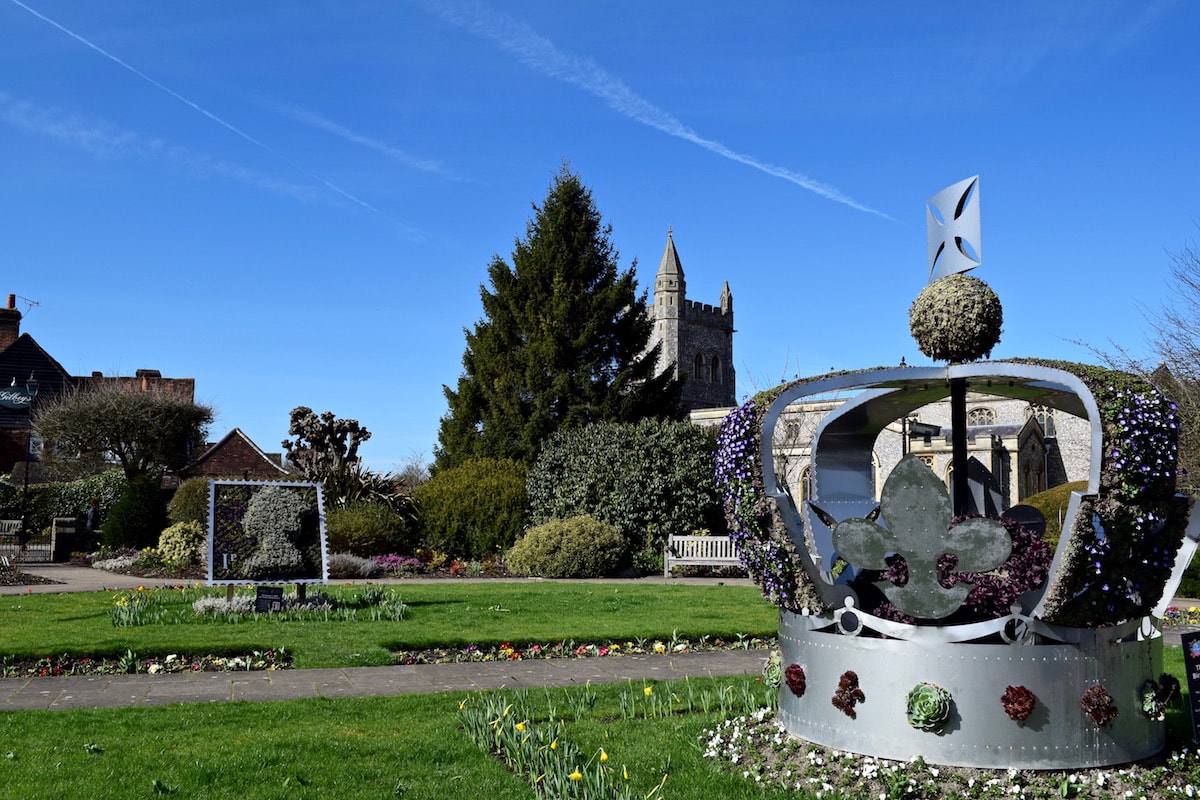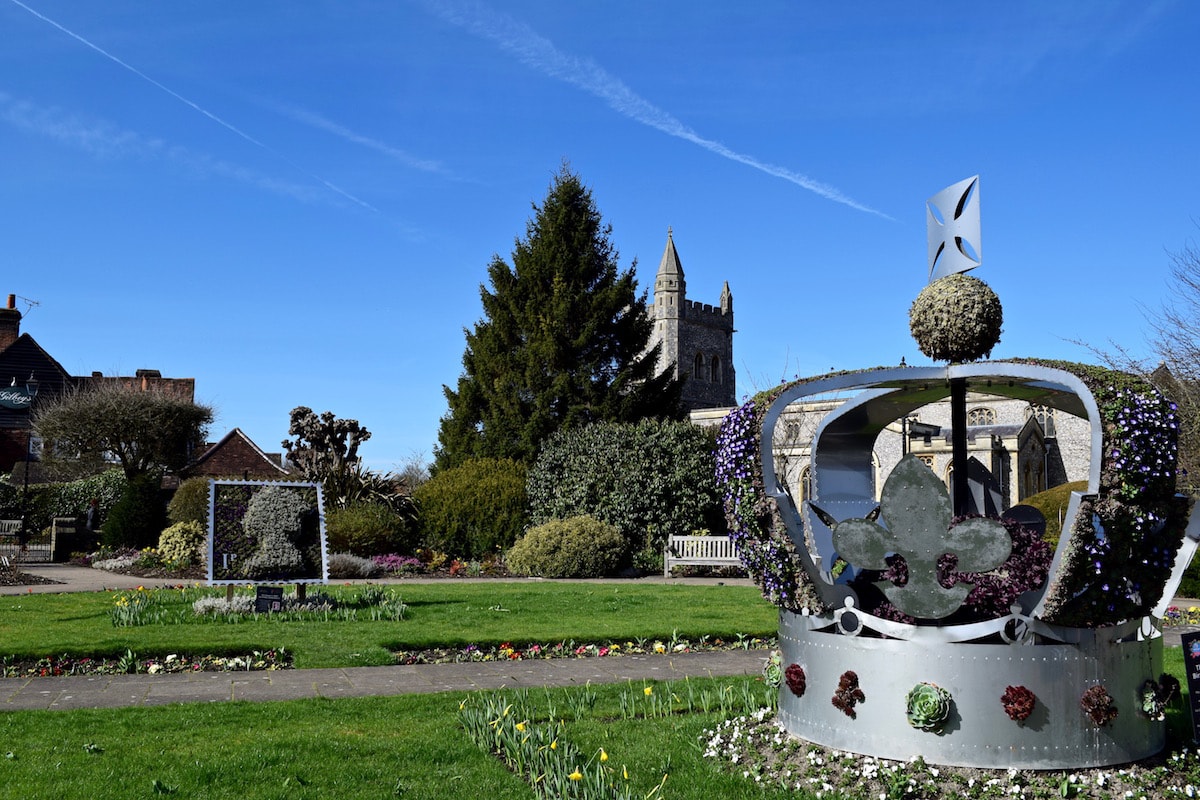 The area around the River Misbourne is very pretty too. If you want to see a different area (and have a car) you could drive up to Coleshill which overlooks Amersham. The cute horseshoe-shaped village has a beautiful pond and church along with a couple of pubs and picturesque countryside. The village is also home to four friendly al pacas!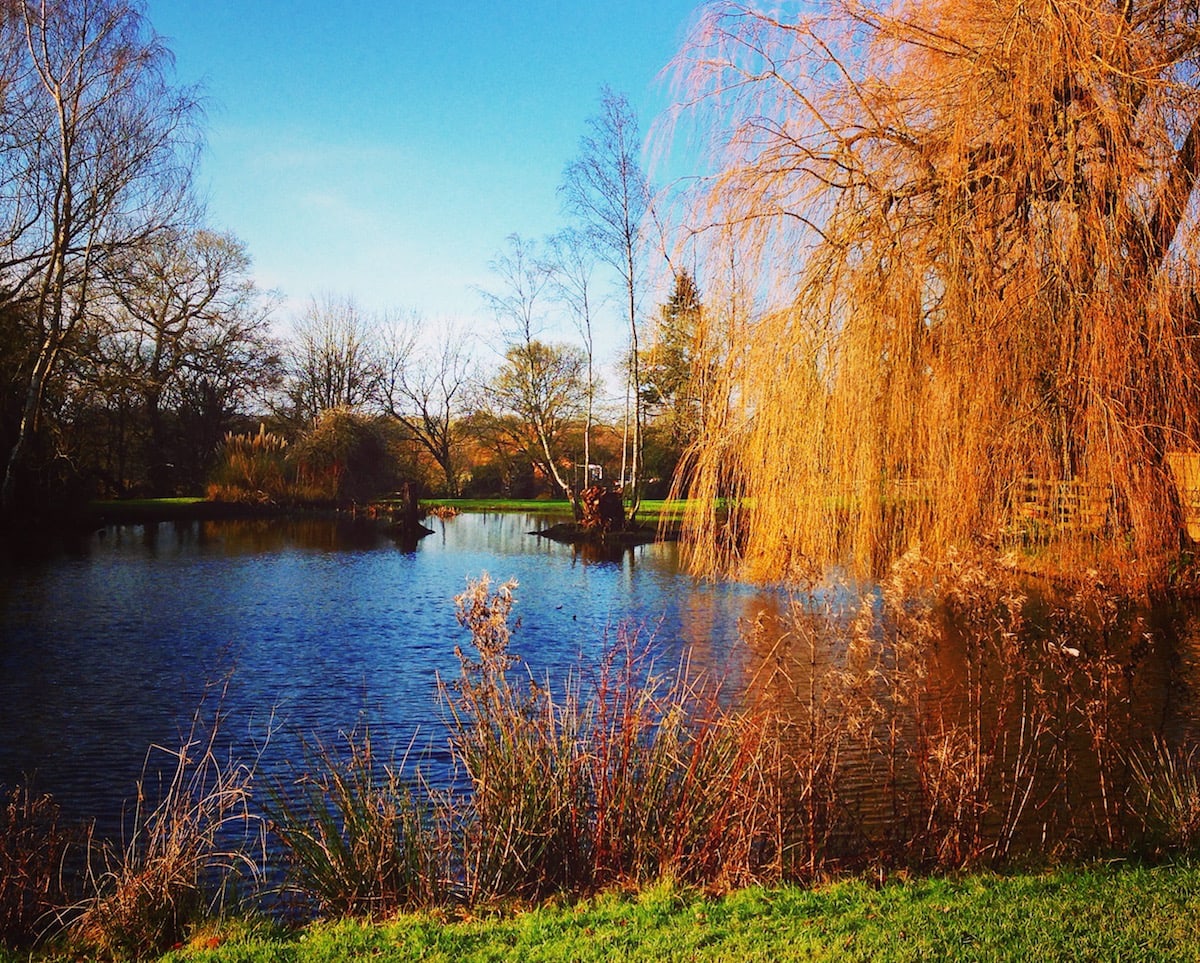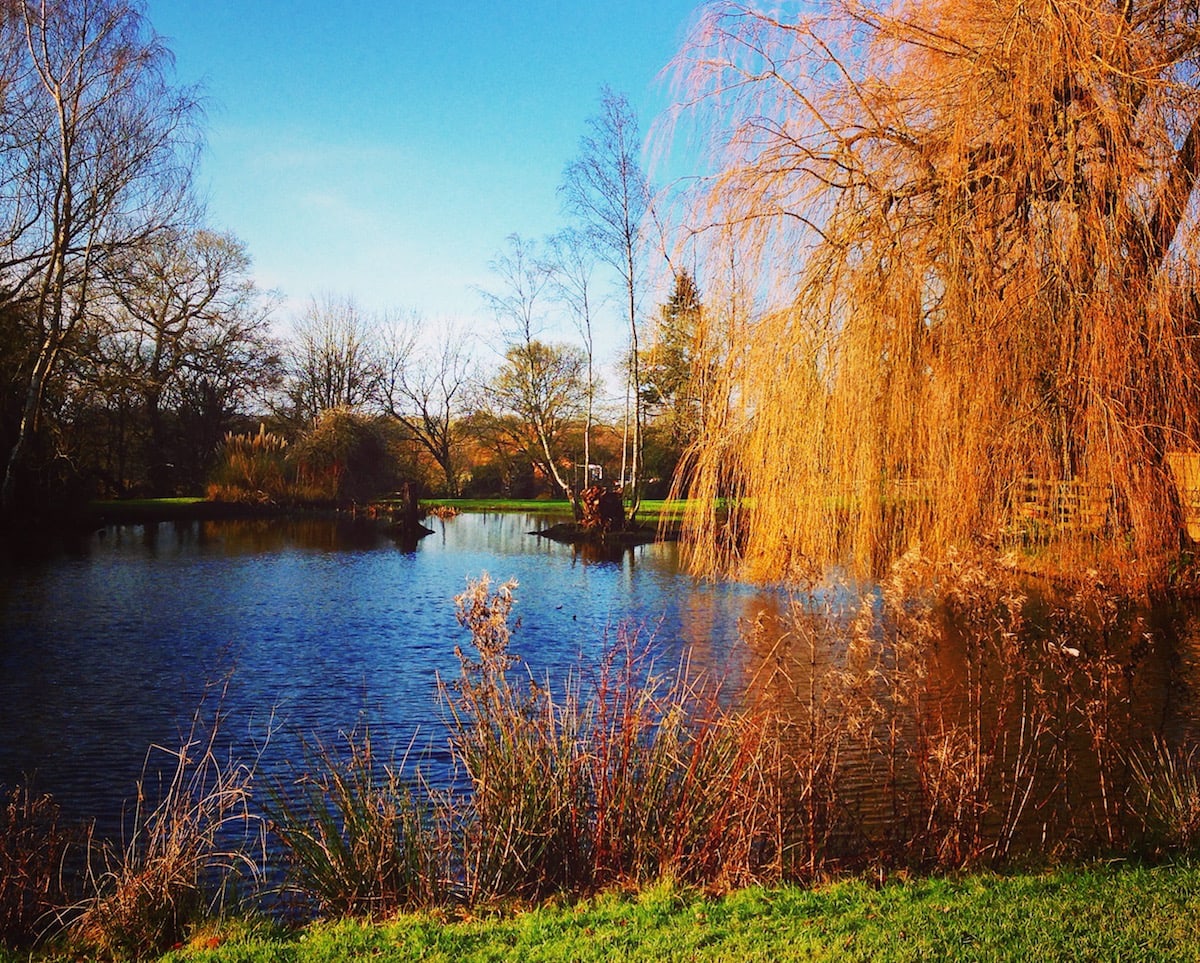 The Crown Inn is another of Amersham's most historic buildings, dating back to the late 16th Century. The old coaching inn contains 38 bedrooms, a bar and a top restaurant by twice Michelin starred chef Atul Kochhar (more on that coming up!). It's a beautiful collection of buildings with cobbled floors, low beams and open fires. It's also got a large outdoor area, making it a popular choice for summer parties and weddings.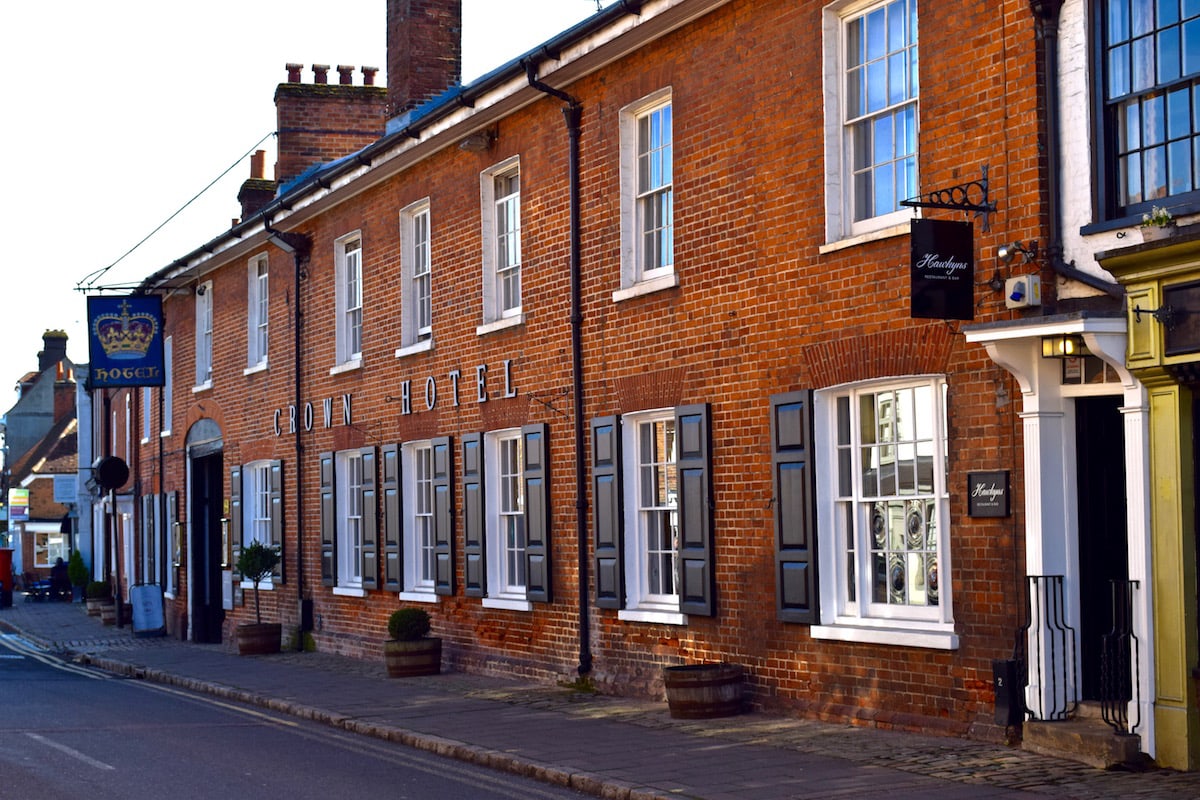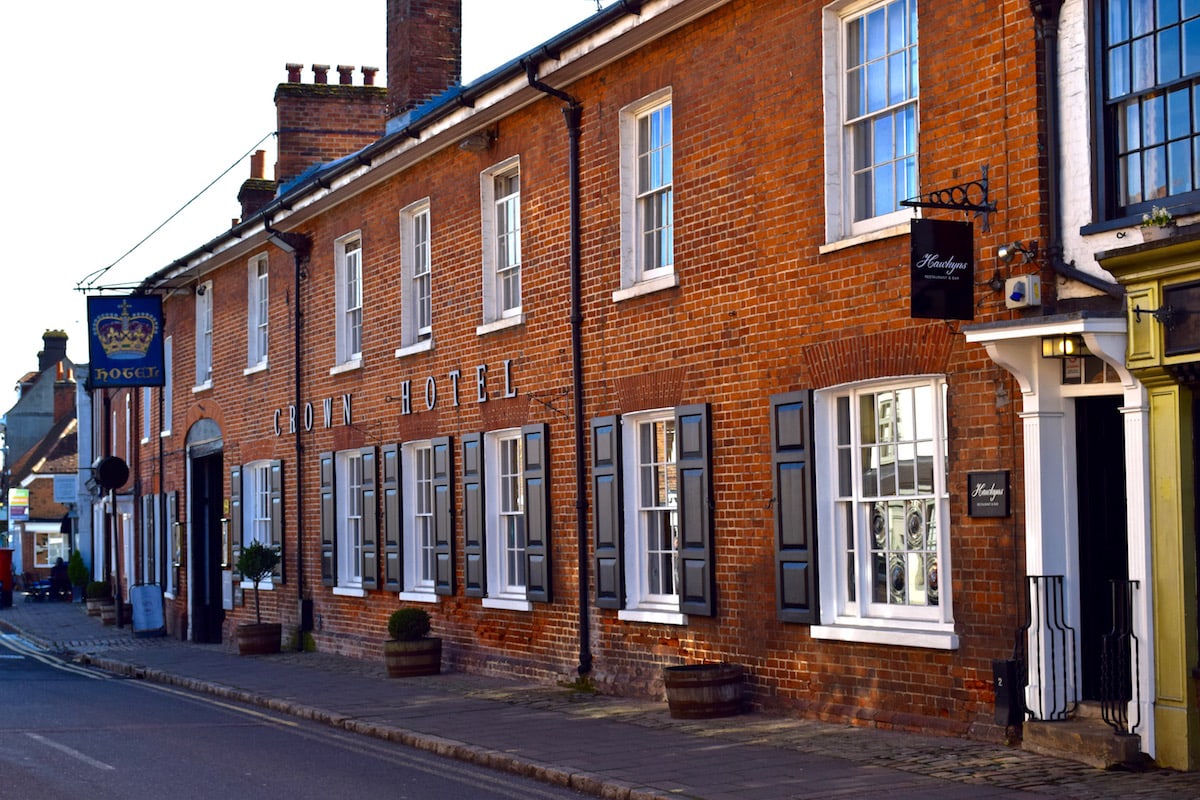 Décor in the rooms is very sophisticated with a Scandi-touch. There are four-poster beds, a grey, black and white colour scheme and statement fur rugs and stylish wooden chairs. Many had bathtubs in the bedrooms – something you don't see everyday! I really loved it, particularly as it was such a contrast to the ancient building. Some rooms have original features including 16th Century murals so it really is a place to soak up the history, all while enjoying the luxury and comfort of the hotel.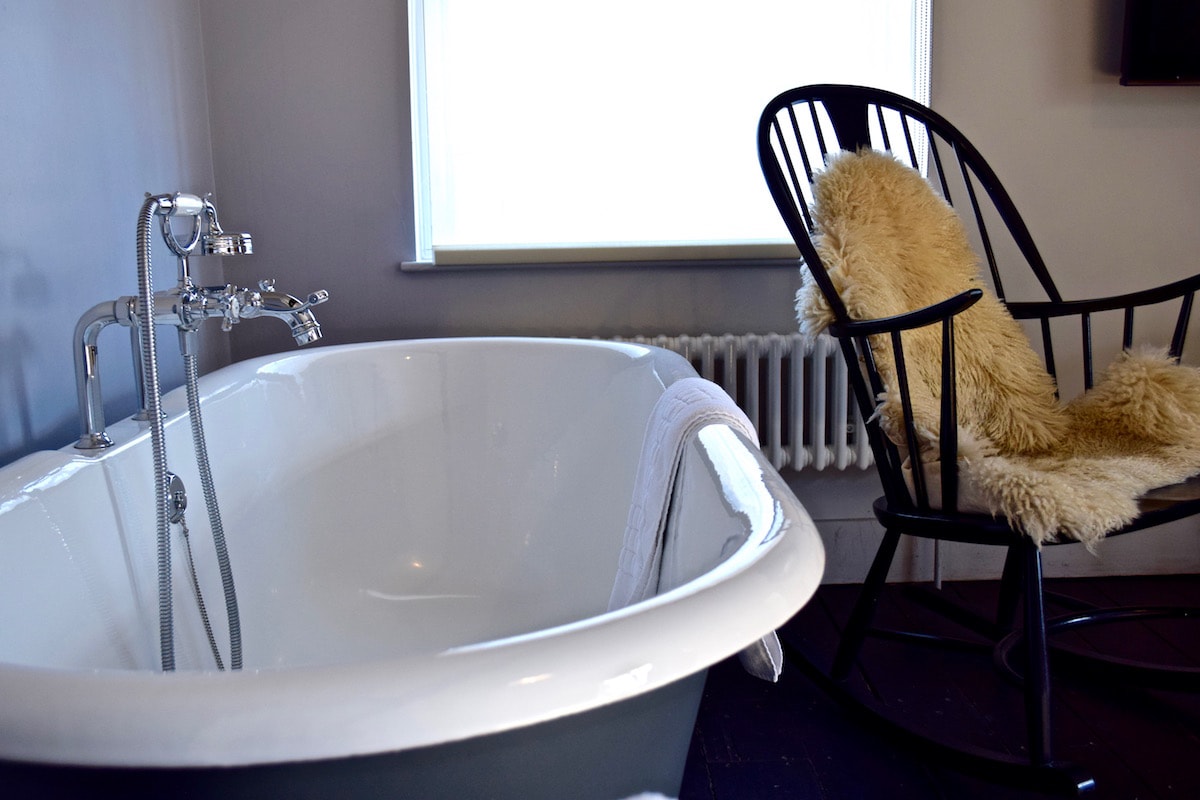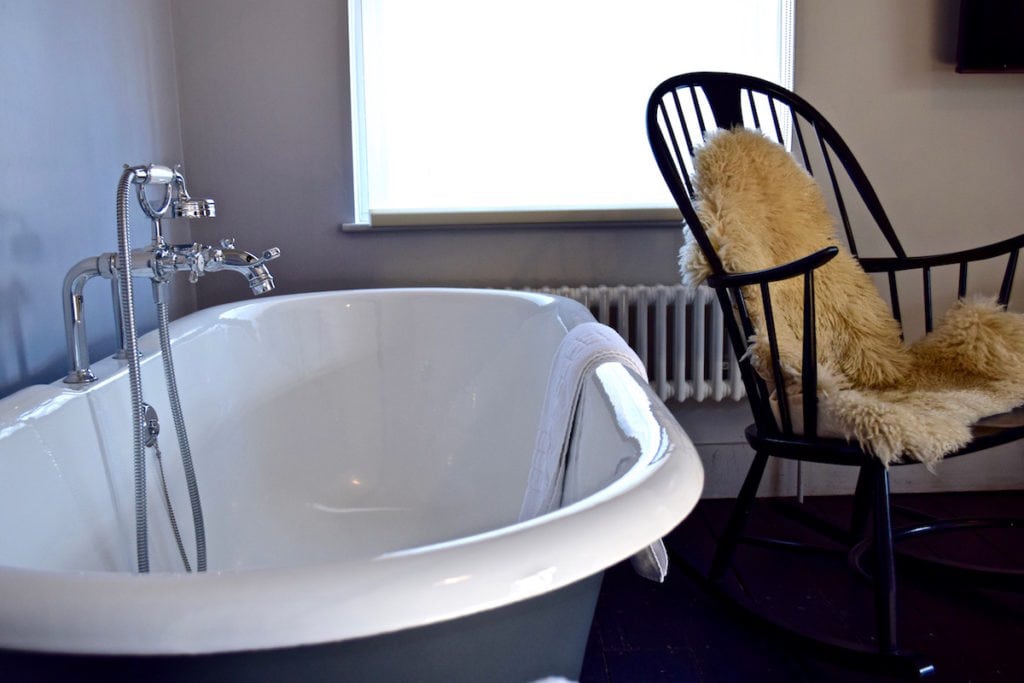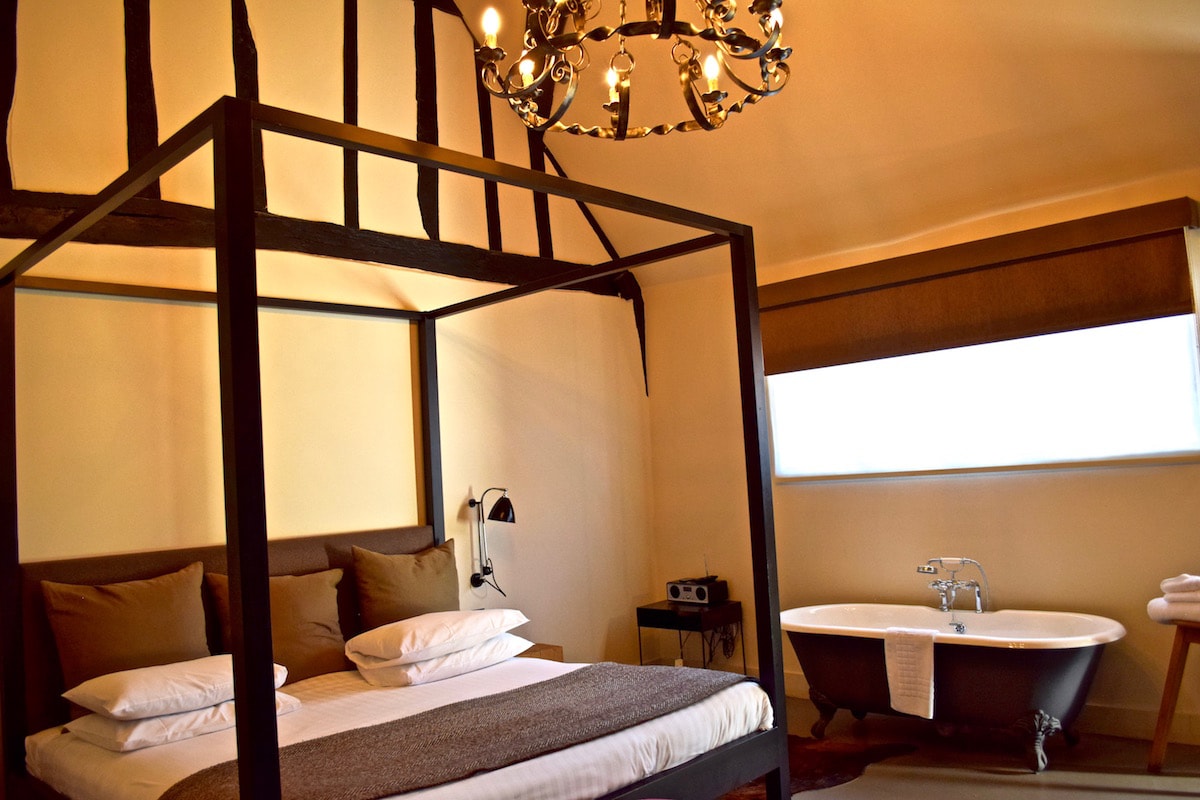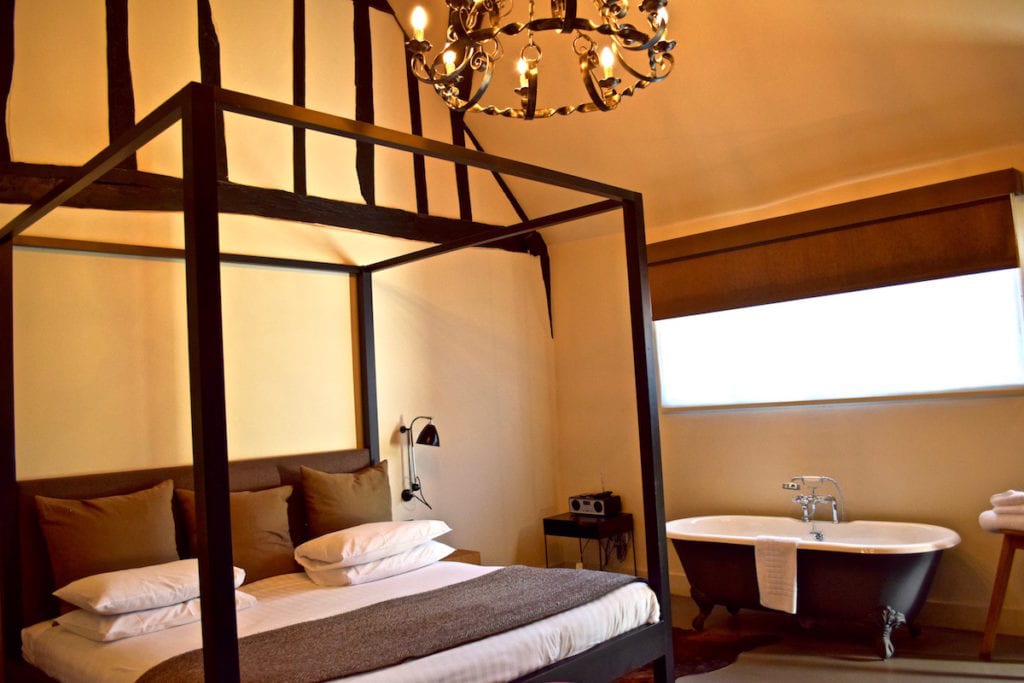 Dining In Old Amersham
Amersham has turned into a real culinary hot spot! Along with several pubs and chains, there are two amazing fine-dining restaurants on the high street.
The Artichoke has established itself as one of the top restaurants in Buckinghamshire with its menu of high quality, beautifully presented seasonal dishes, each served with a dash of magic! It's so good, it's finally been rewarded with its first Michelin star.
I'd rate my two meals there as some of the best meals I've ever eaten. Expect a beautifully-presented modern take on smoked haddock and a poached turbot dish with seaweed and cockle tea.
Read my full review of The Artichoke.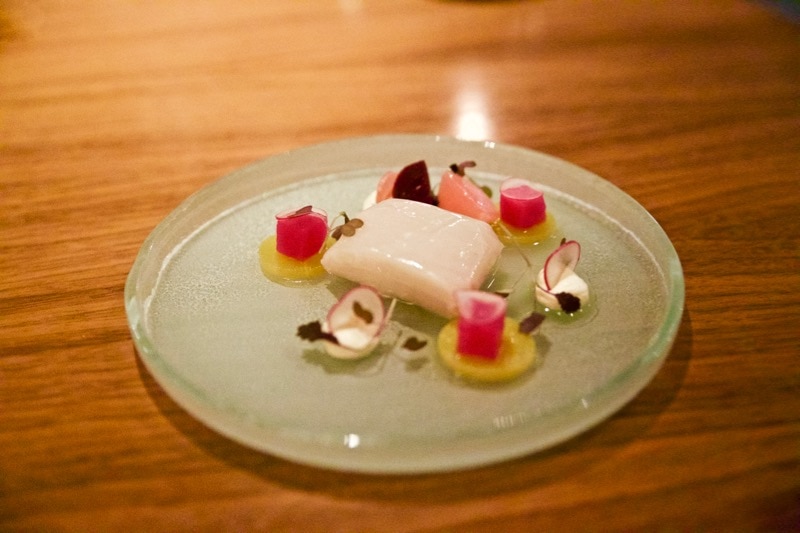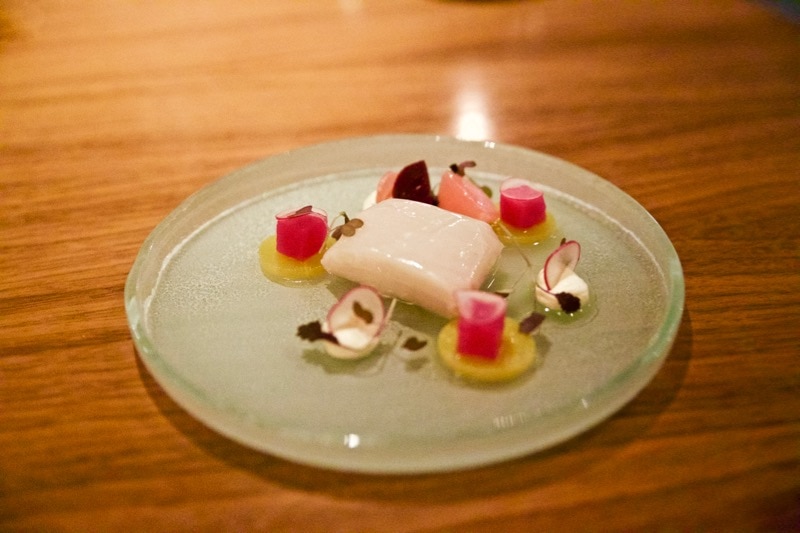 Meanwhile brand new opening Hawkyns Restaurant has caused quite a stir! With two Michelin stars, Atul Kochhar's other restaurants are inspired by his Indian heritage, but his latest opening focuses on contemporary British cuisine, with a twist. Expect fish and chips like you've never tasted before, and a memorable scallop and carrot puree dish. Utterly divine. I'll be posting a full review very soon!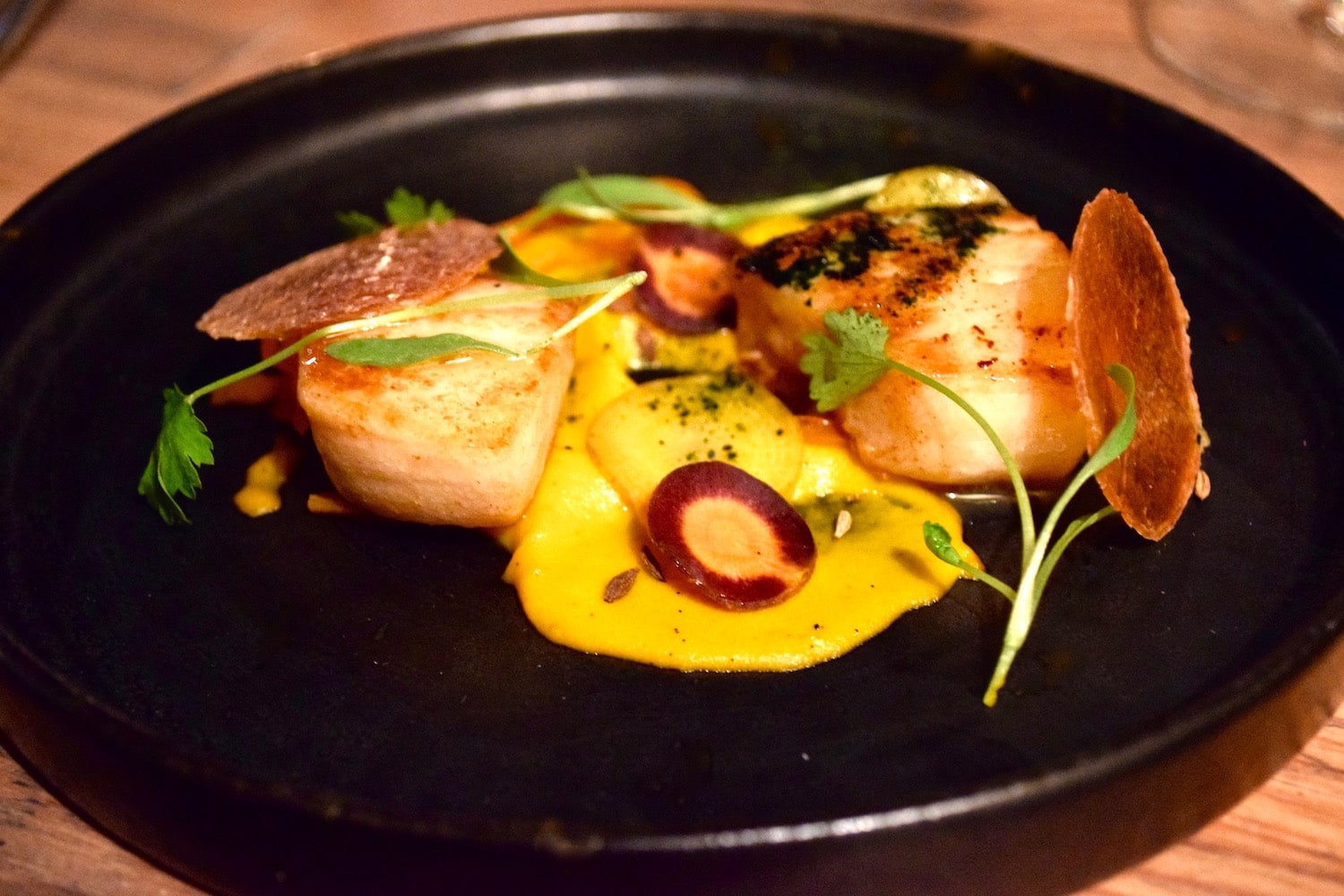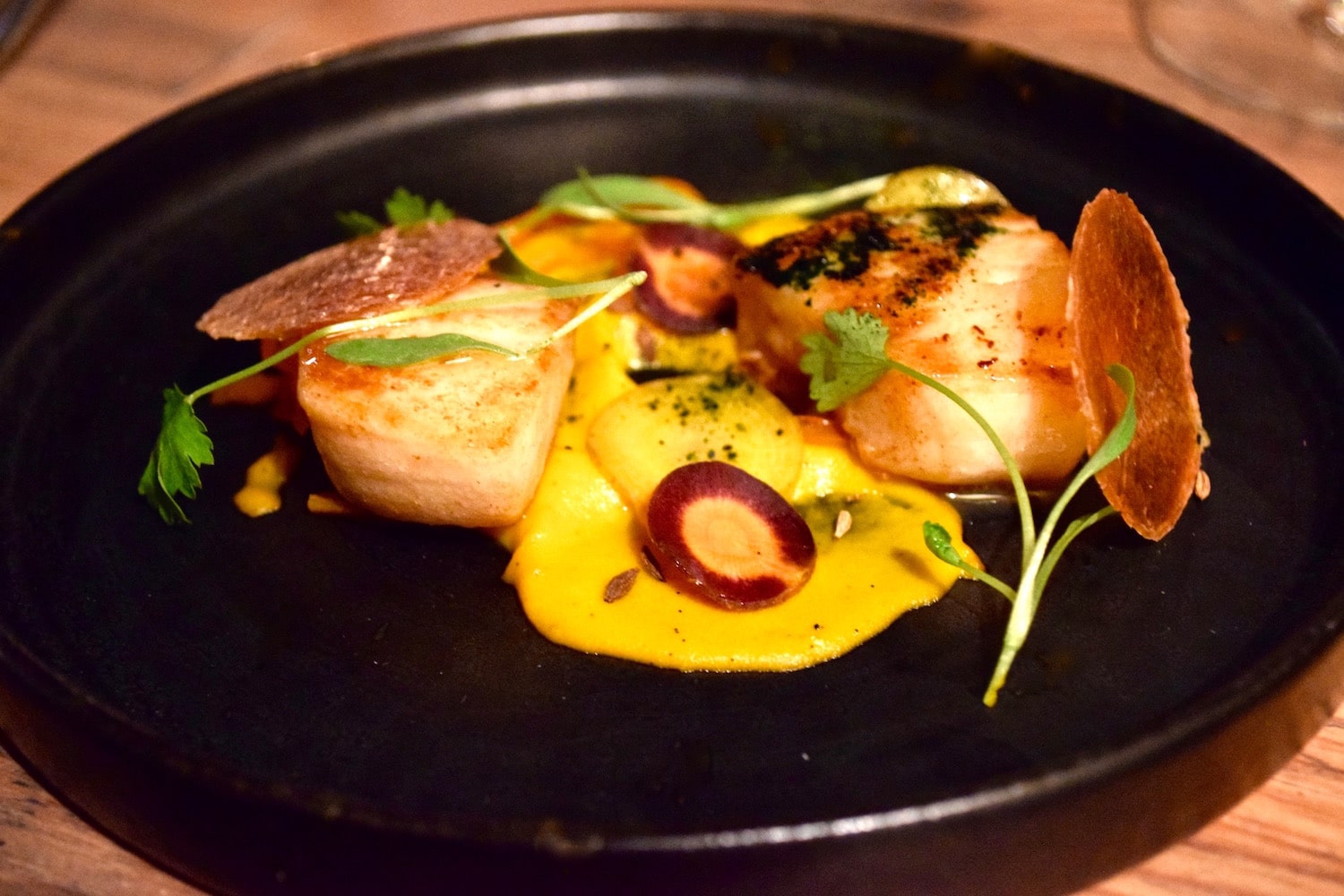 After a delicious dinner, crash out at The Crown Inn and wake up feeling refreshed, ready to travel home!
These are just a few of the amazing things to do in Amersham, Buckinghamshire. Find out more about The Chilterns. Thanks to the local businesses of Amersham for helping with this post. As always, opinions are my own.
Enjoyed this post about all the amazing things to do in Amersham? Pin it for later…