With just a few days in Berlin, here are a few tips on what to see and do, great tours to book, plus some of my favourite places to eat in the city!
As you'll have seen in my recent blog, I've just got back from Berlin! I was there for four days and spent one of them exploring the IGA Berlin 2017 – the huge garden show that's on until October. It was my first time in the city and I was REALLY excited to see and do as much as possible.
The history of Berlin is complex, but one I'd recommend reading up on. It's multi-layered and obviously has very dark patches, but despite not being a history buff, I enjoyed learning what the city had been through. As I explored on foot, I felt like the city made more sense to me.
While I did some research on where to go, I also let myself explore, you know… get lost! The result? Some great places to eat, views, and spots to recommend to you guys.
How To Travel Around Berlin
Hurrah, a city with a great transport network! I used Google Maps to navigate the city, and other than not always being sure which side of the road I needed to catch the tram from, it was an easy experience. The U Bahn (subway system is really simple to understand, and trains come regularly (every few mins in peak times). There are trams and buses too.
The part I found strange was that you don't show tickets very often or pass through barriers to enter public transport. I've heard that people buy tickets as there are strong penalties if you're caught without – so just don't risk it!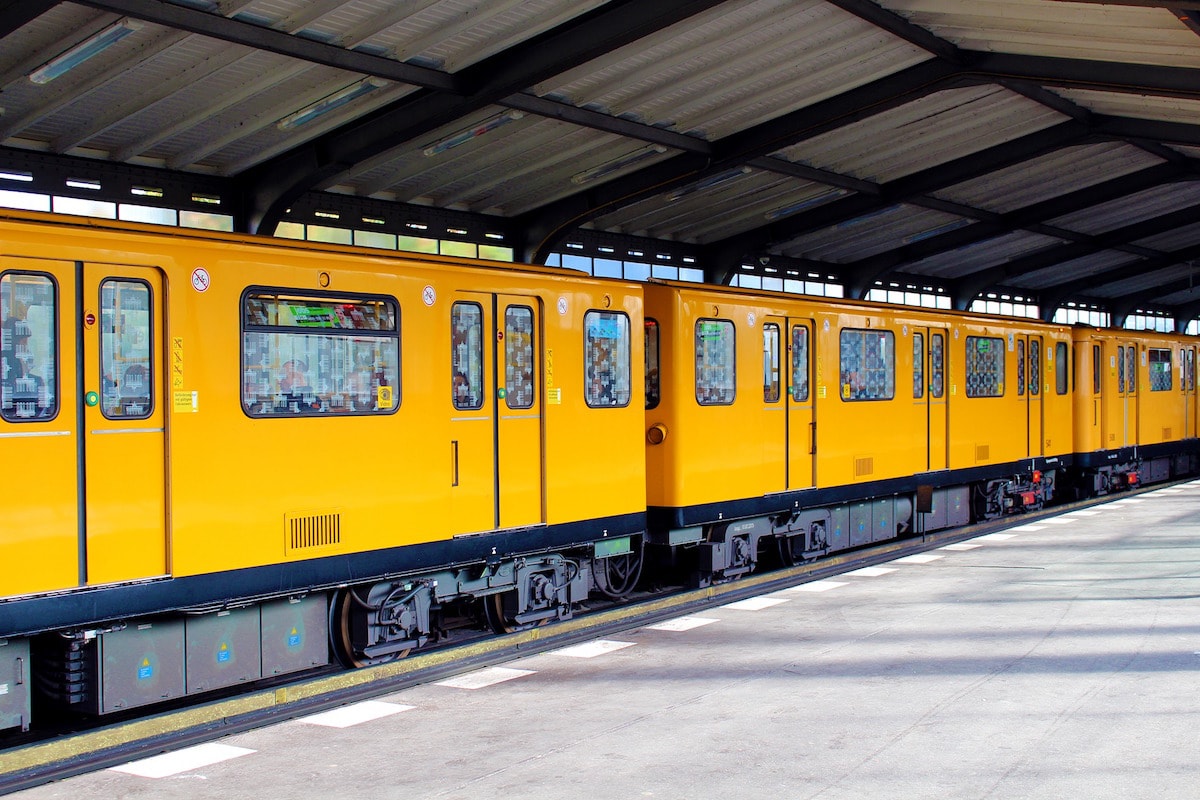 I'd recommend picking up a Berlin City Pass. Along with discounts at many attractions in the city, it also covers your public transport for the duration of your trip. It also includes travel to and from the airport. I ordered mine in advance, printed it at home, and used it right from the start of my trip from Berlin Airport.
---
Berlin City Sights
There's SO much to see and do in Berlin, and at times it feels so big (particularly with there not being just one centre). As mentioned, the transport system is excellent, so you really can see a lot, even if you only have a short time.
Head to the Reichstag and Brandenburg Gate. If you apply in advance you can visit the beautiful dome of the Reichstag (find out how here). The Monument To The Murdered Jews is so moving, and a walk through the towering columns is something I'd urge anyone to experience as part of their trip.
Museum Island is another must-see and I also loved exploring the many courtyards of Hackesche Höfe. Tucked away, this really is one of the city's hidden gems! Close by is a street covered in murals and graffiti, just next to the Anne Frank Museum.
To be honest, I love just how walkable Berlin is. If you're on a budget, I'd recommend taking yourself on a free walking tour of Berlin Mitte, which allows you to check out the key sights in your own time.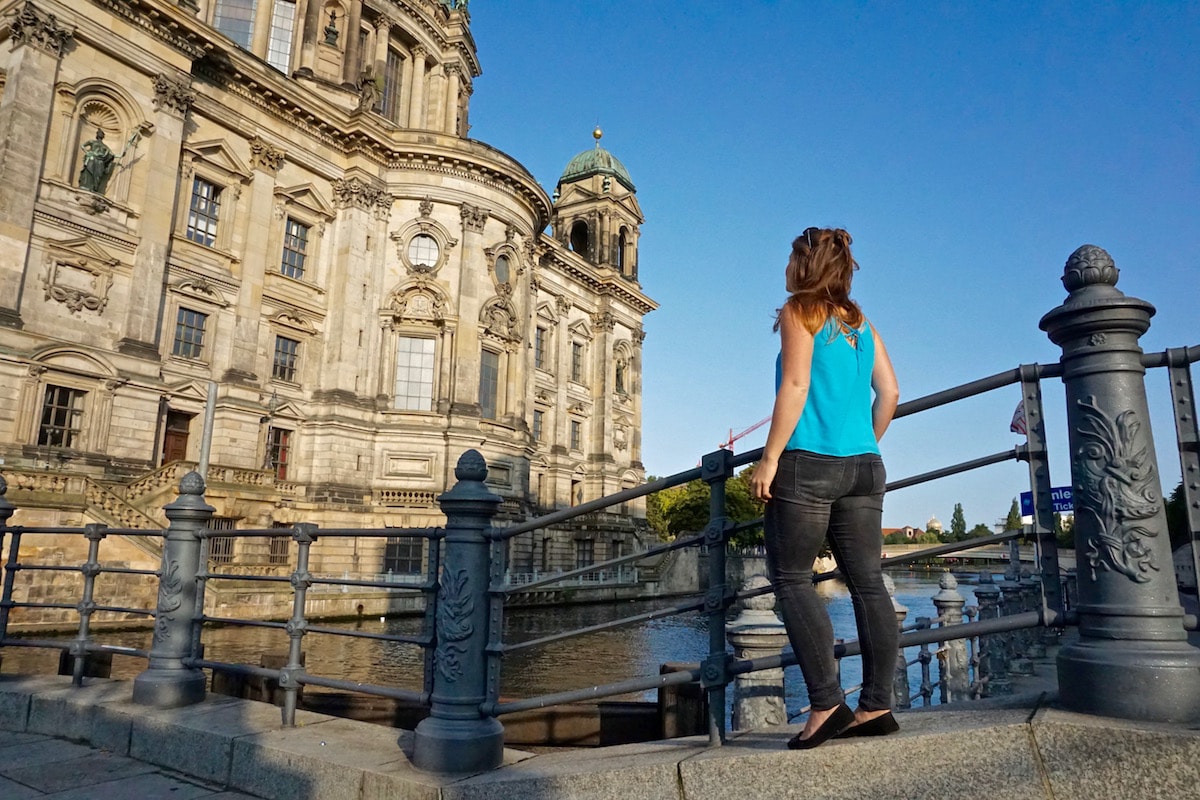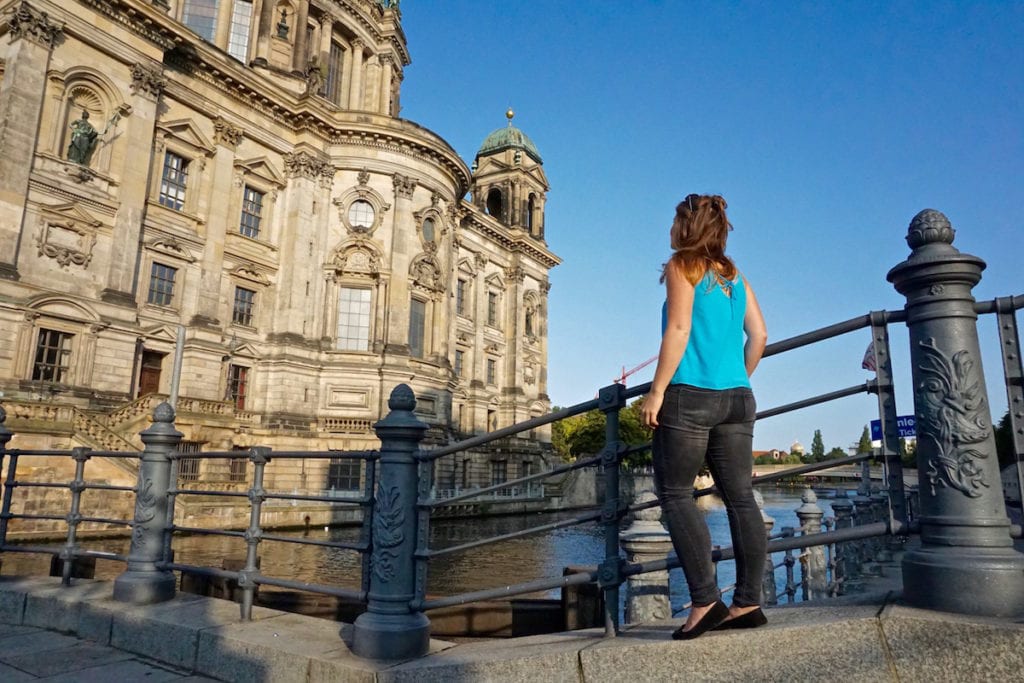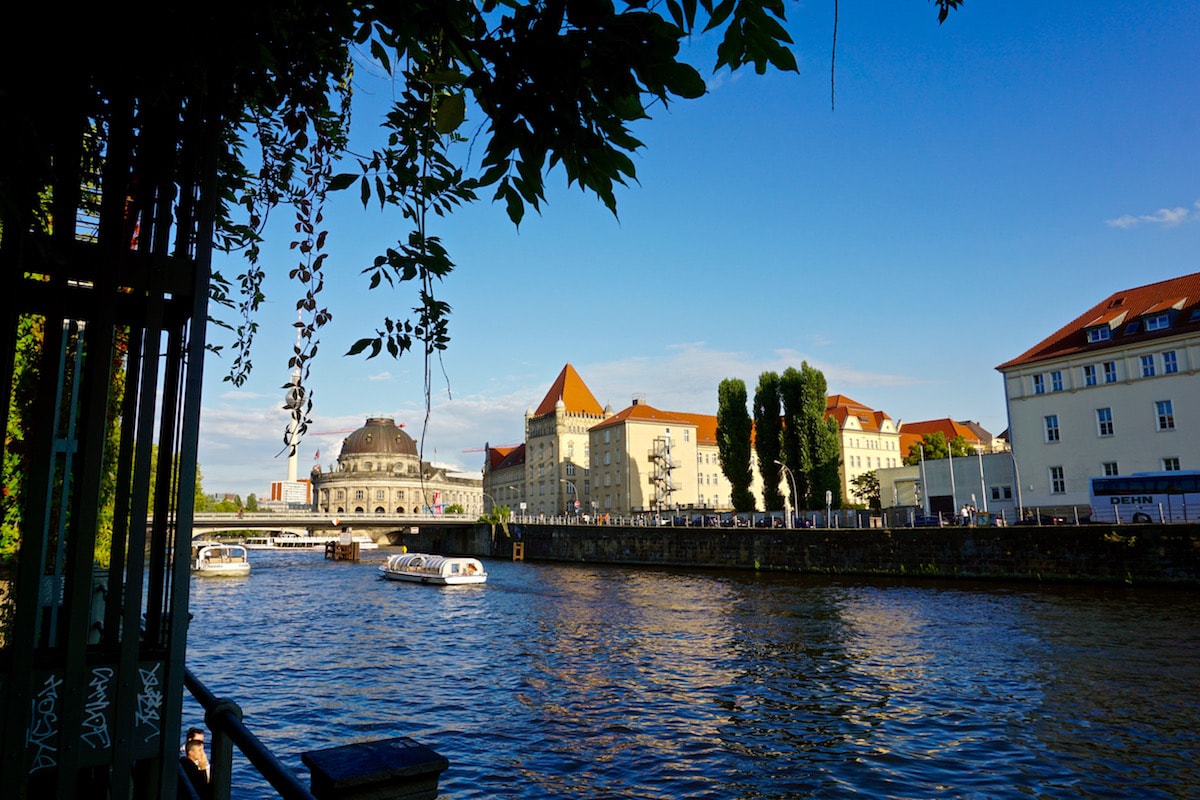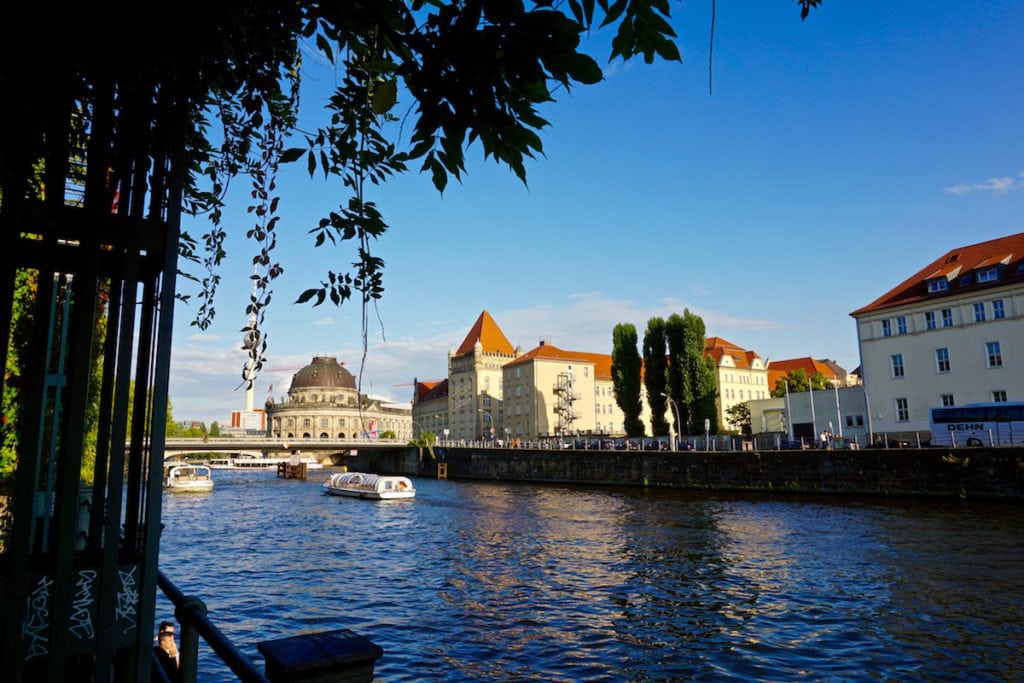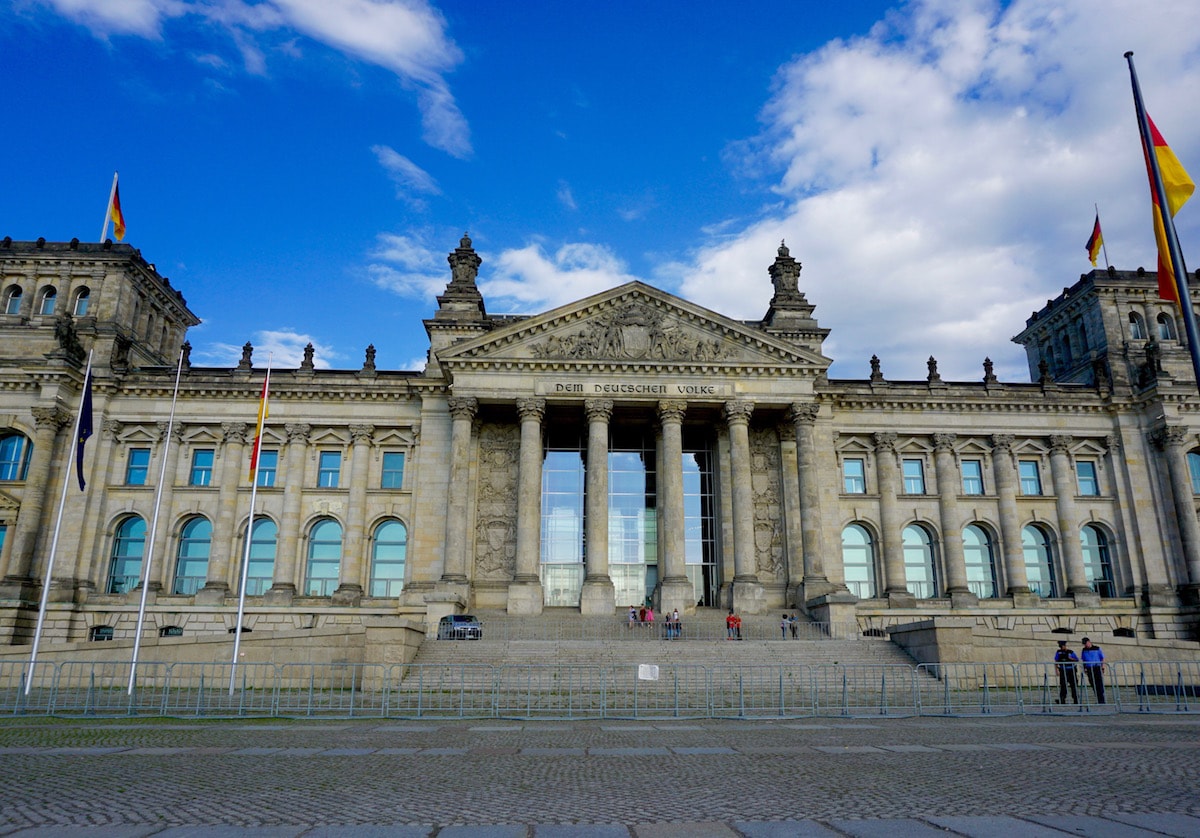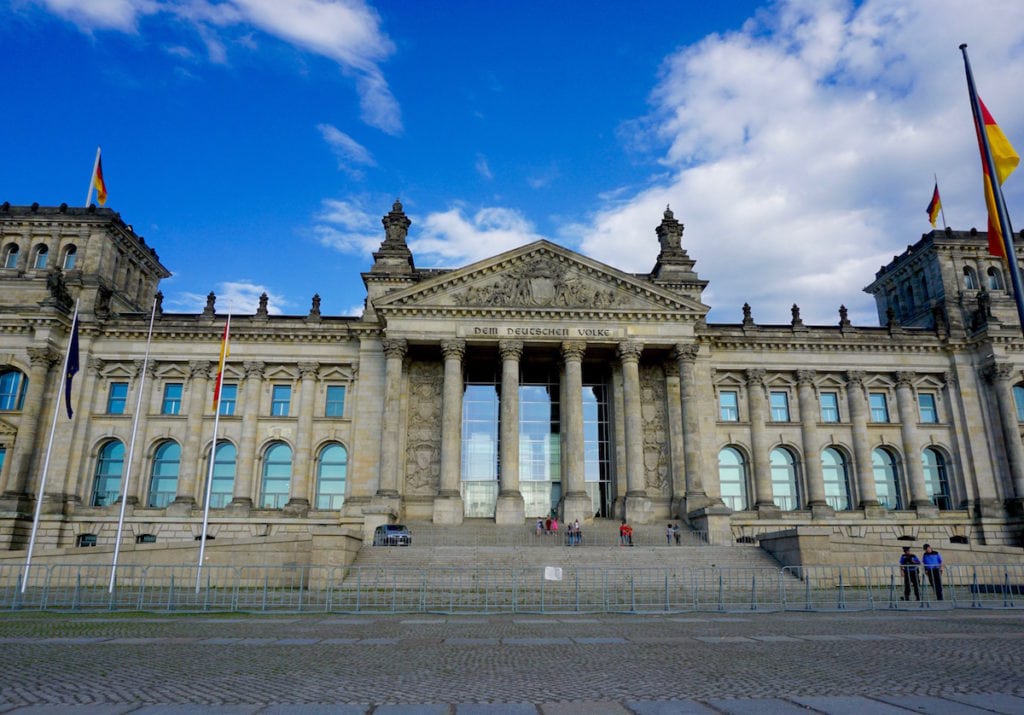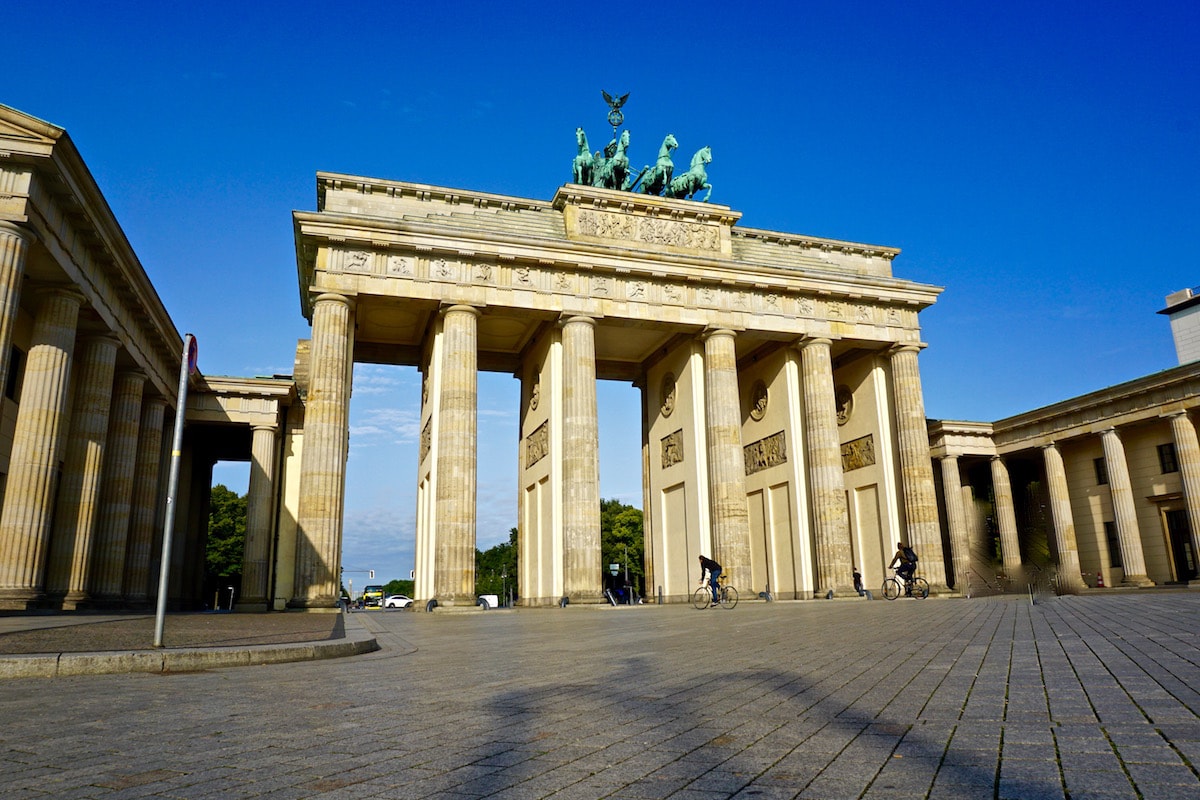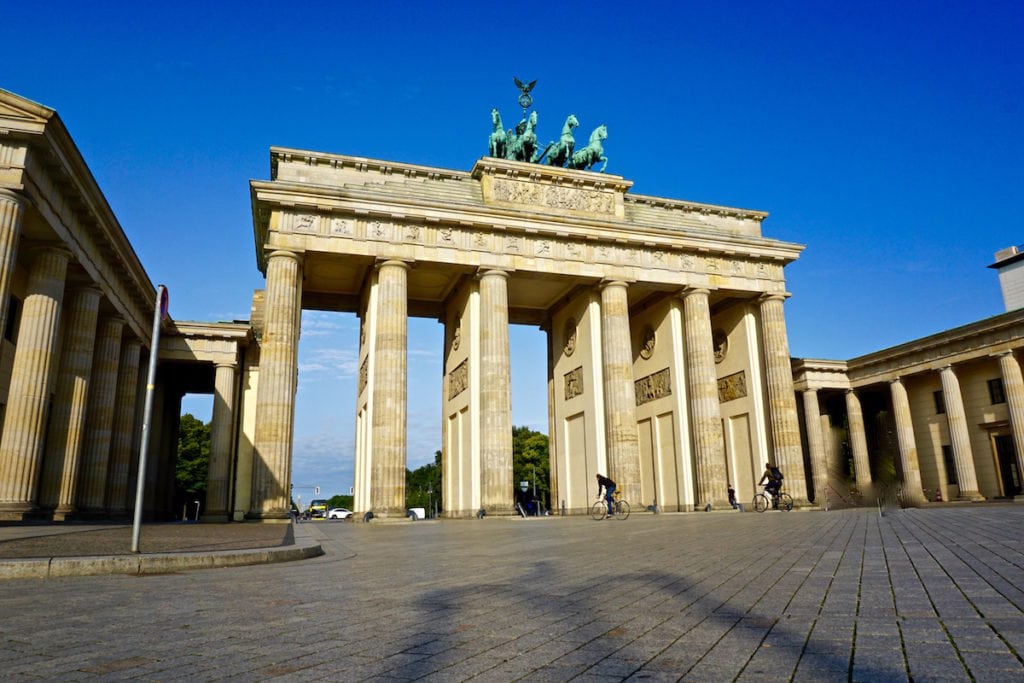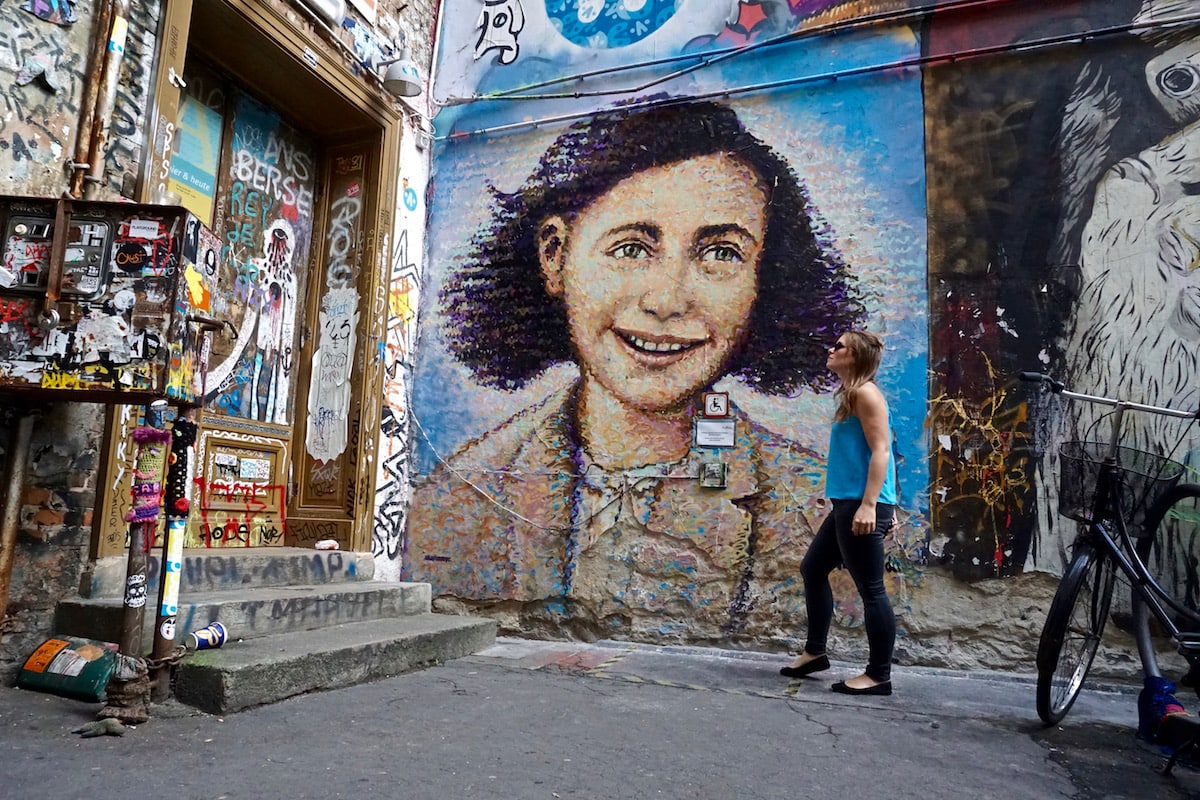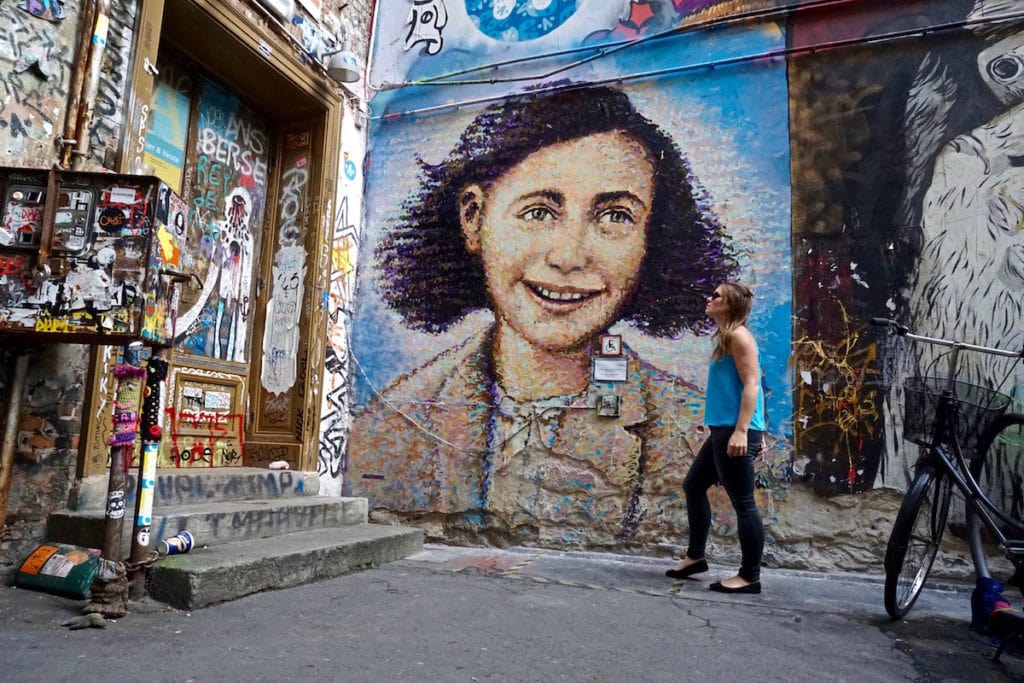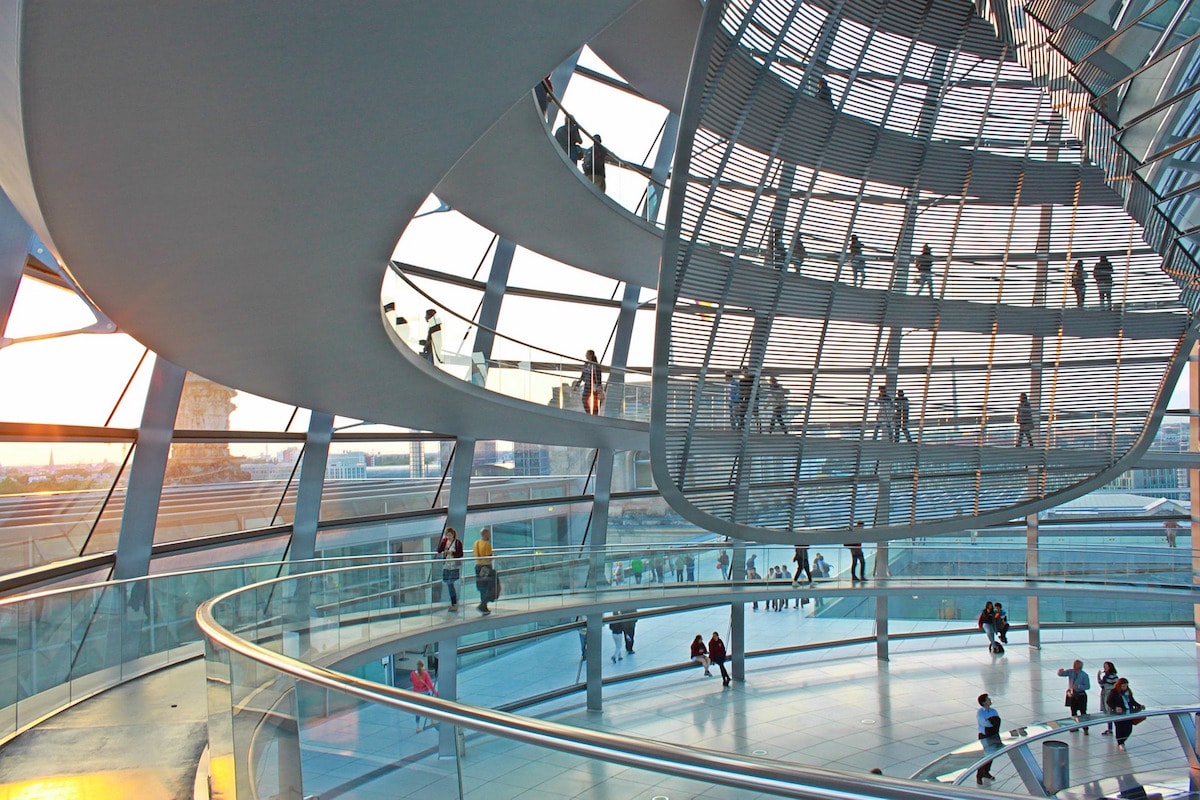 Visit The East Side Gallery
Over 100 Artists from all over the world were invited to paint murals on the remaining section of the Berlin Wall in 1990. It's now a brightly-coloured, outdoor gallery and while most are a direct comment on the political state of the world when the wall came down, some seem as relevant today as they did back then.
Take your time looking at each mural – they have so many incredible details, and are worth more than the photo-and-go that the coach loads of tourists do.
Check latest prices and availability for the Cold War Tour of Berlin including a visit to the East Side Gallery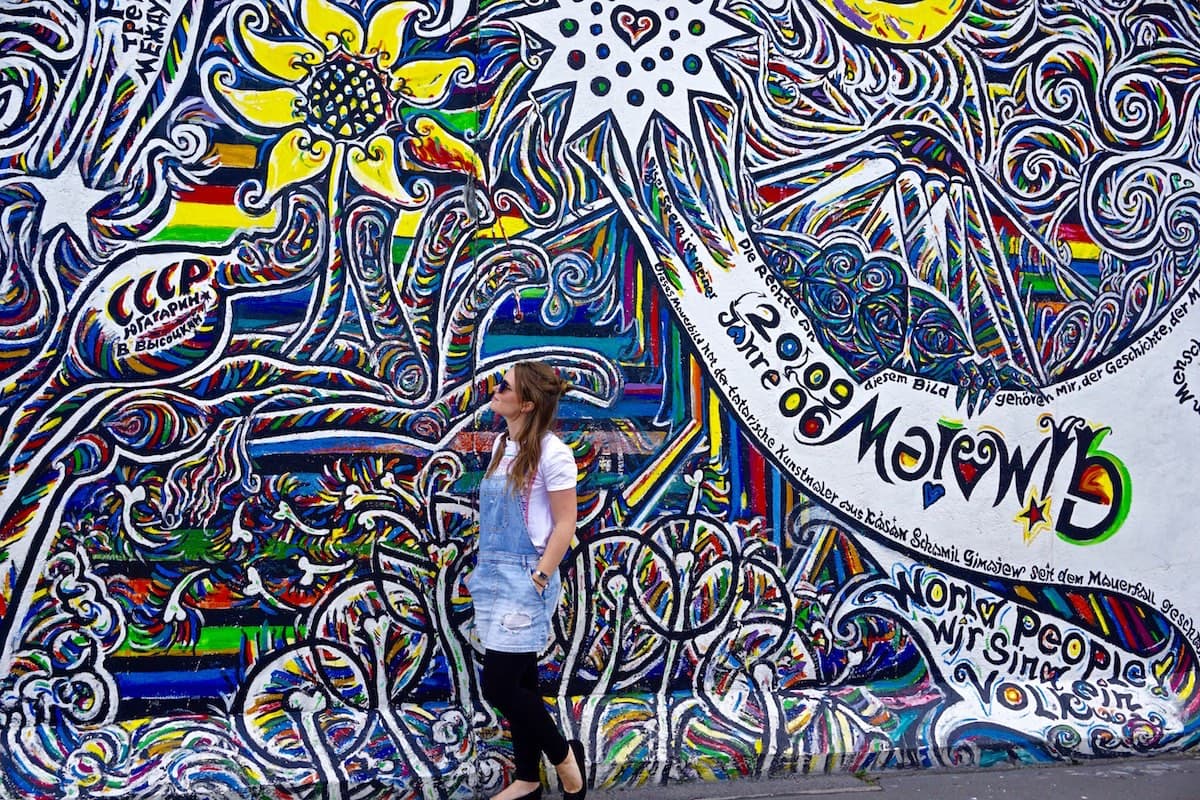 Mauerpark Fleamarket
After my time in the city, I'd say this Sunday market is so quintessentially Berlin! There are hundreds of stalls selling everything from vintage clothes and antiques, to handmade jewellery and the most random of nic-nacs. There's also a huge street food section with plenty of great smells to lure you in!
Then in the park area you'll find performers, street artists and the legendary Sunday karaoke (which draws huge crowds!) It was one of my highlights of my time in Berlin.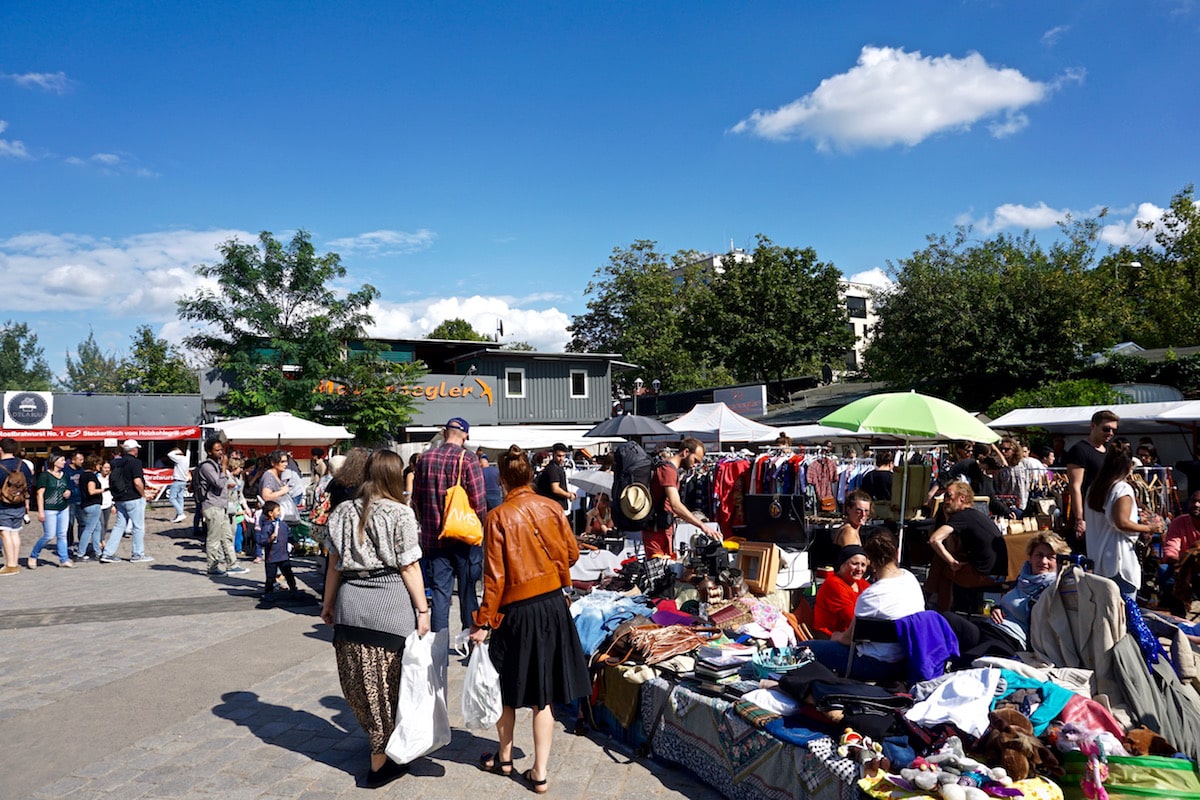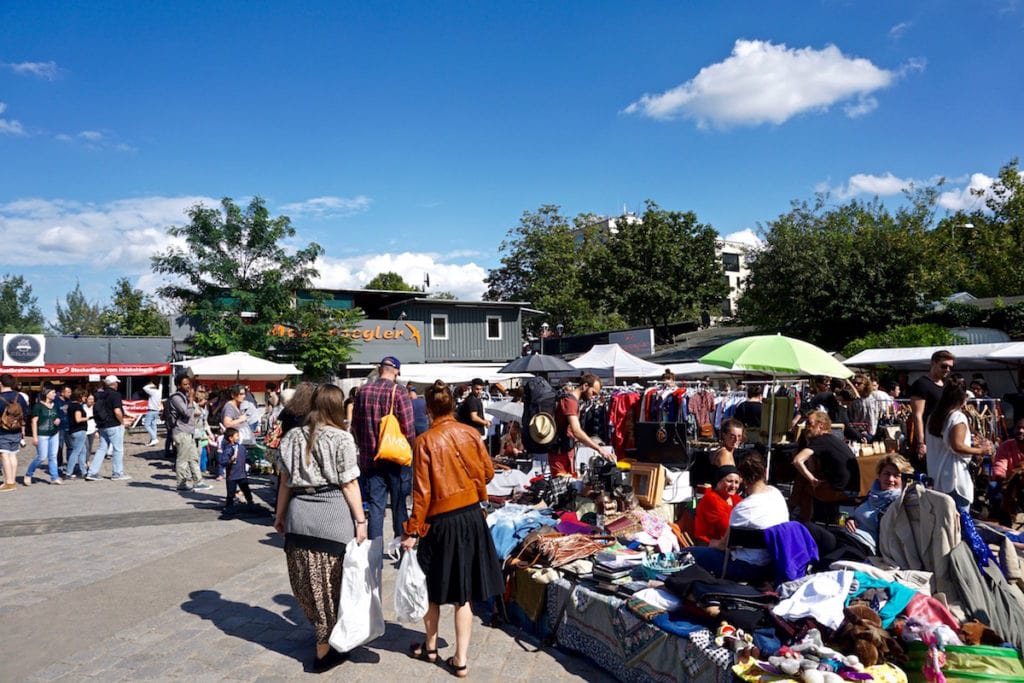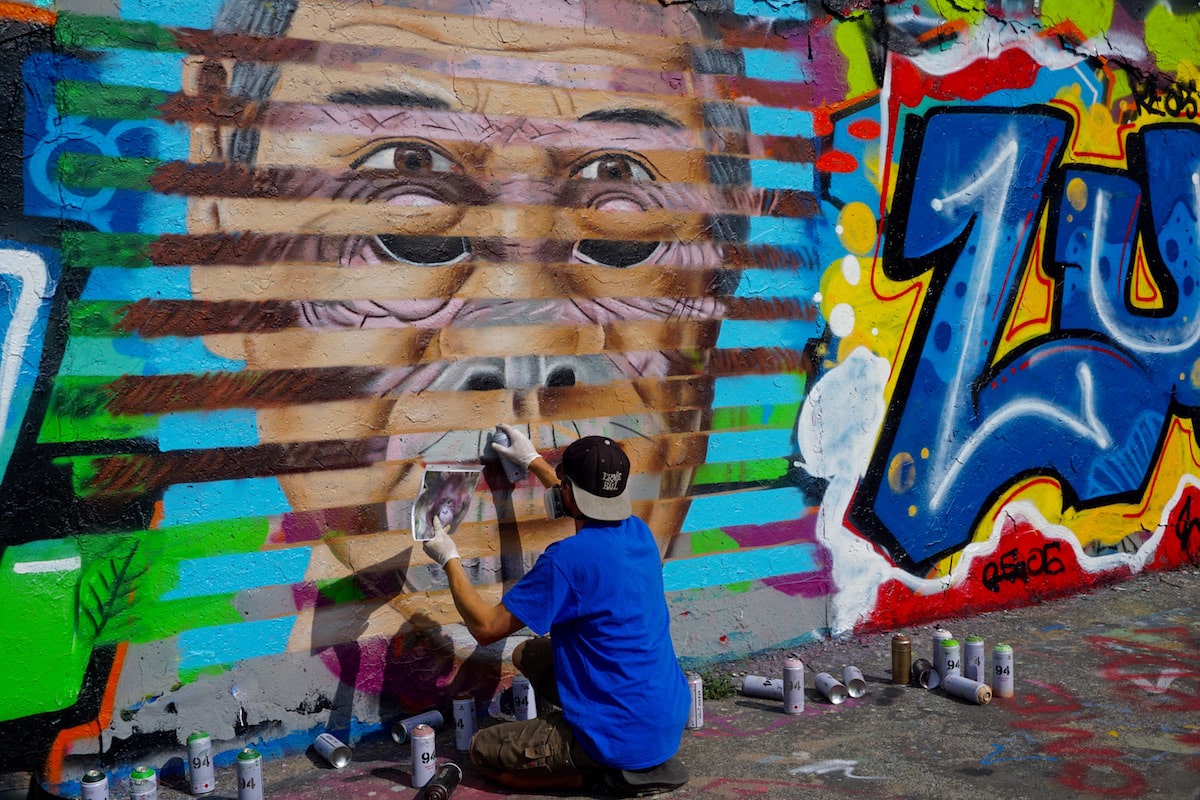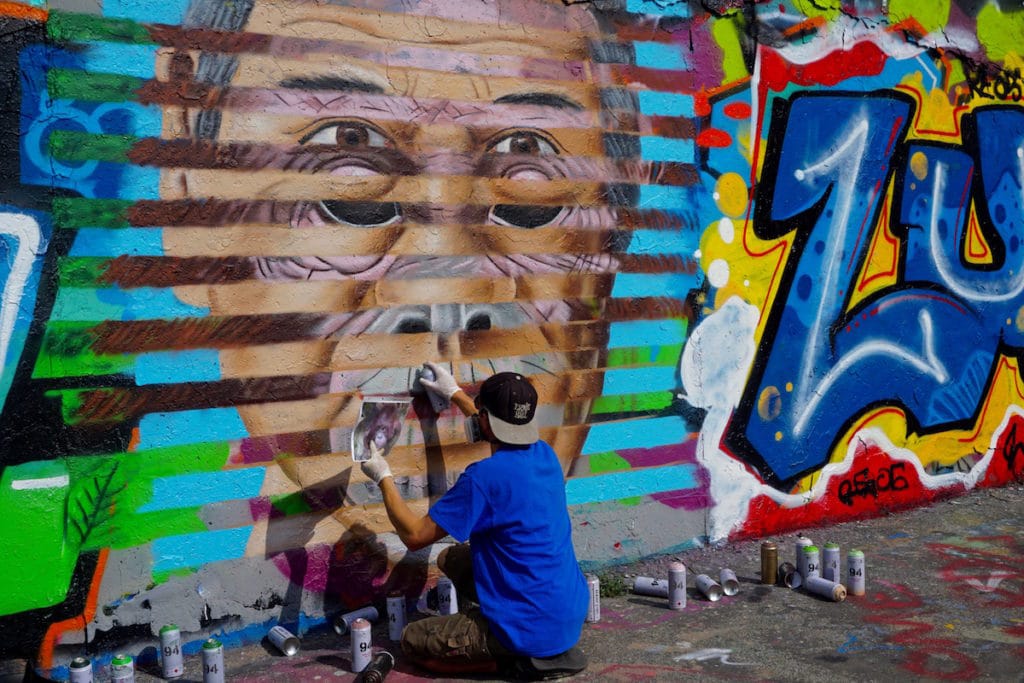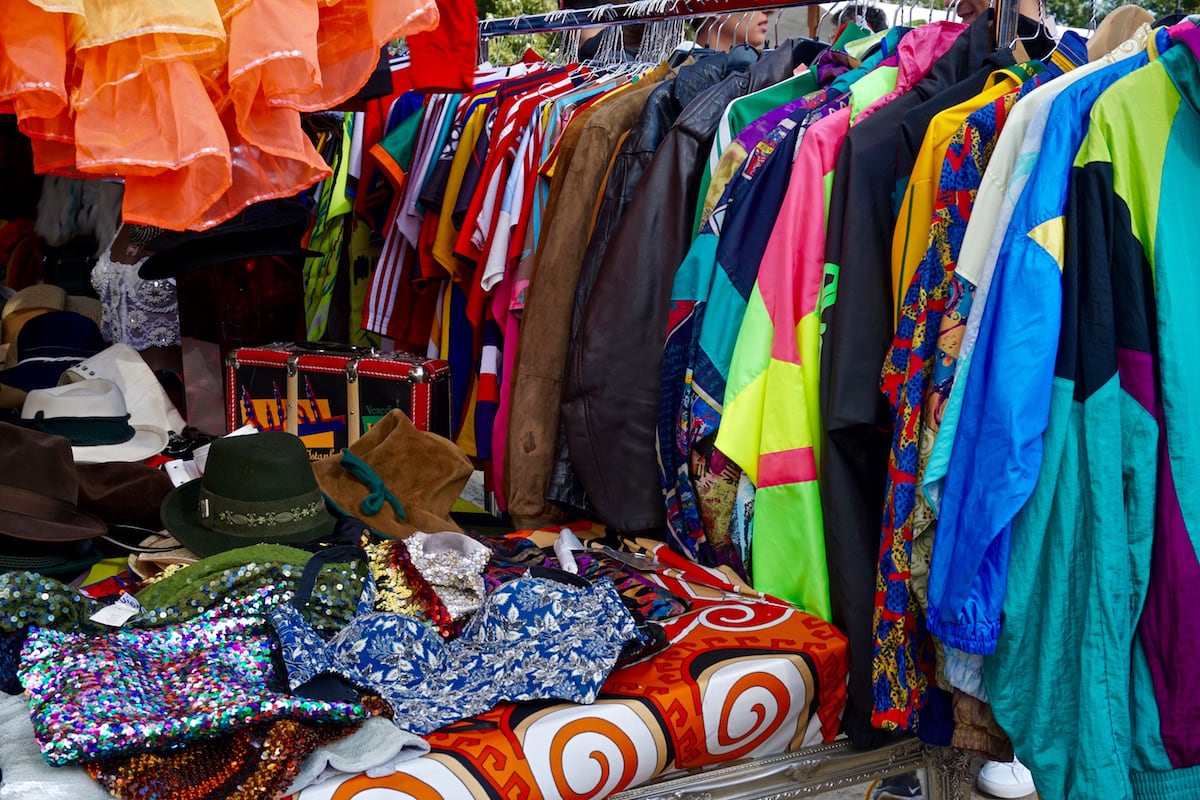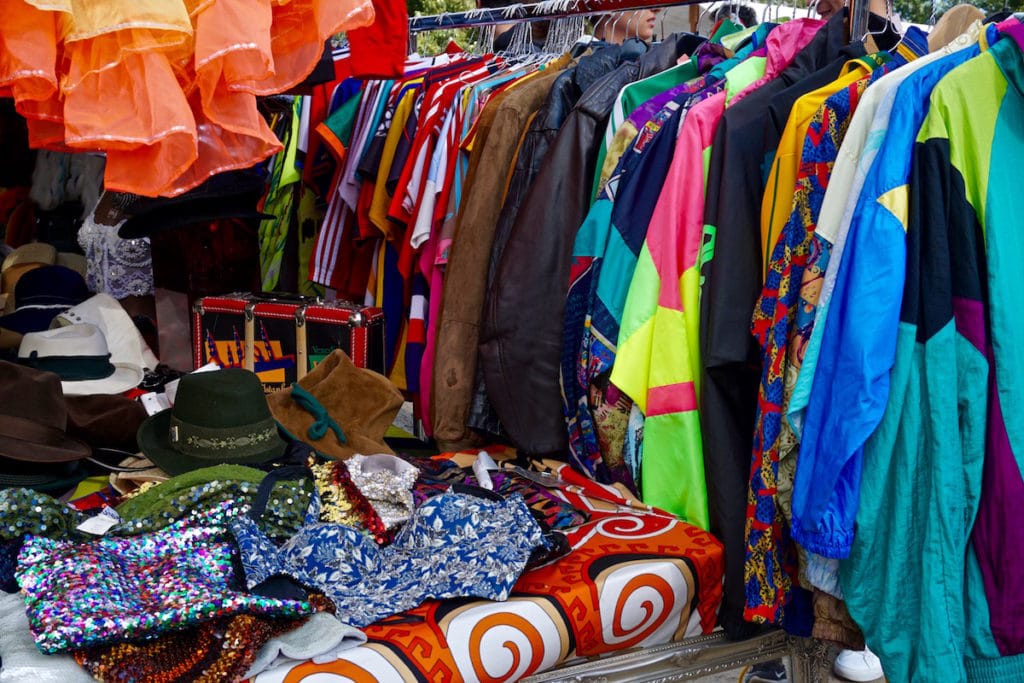 Berlin's tallest building offers the best (and most central) views of the city. Once in the lift, you'll venture upwards at speeds of 6m per second to the observation deck – a height of 203m.
Top tip – check out their offers. When I visited they were running a fast view ticket, with coffee and cake served in Sphere Restaurant for just 20.50 EUR. Considering a fast view ticket on its own is 19.50 EUR, it's a great deal, but it only runs between 2-4pm on weekdays.
Check latest prices and availability for a trip up the Berliner Fernsehturm (TV Tower)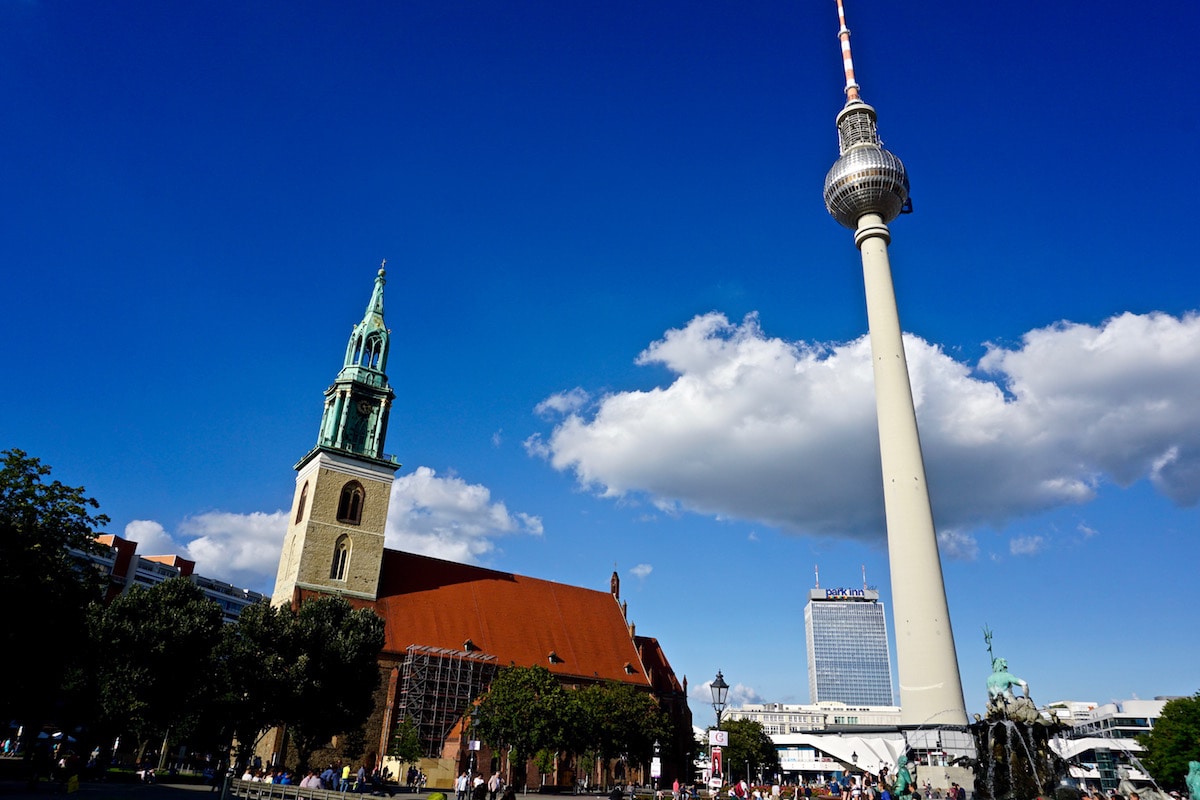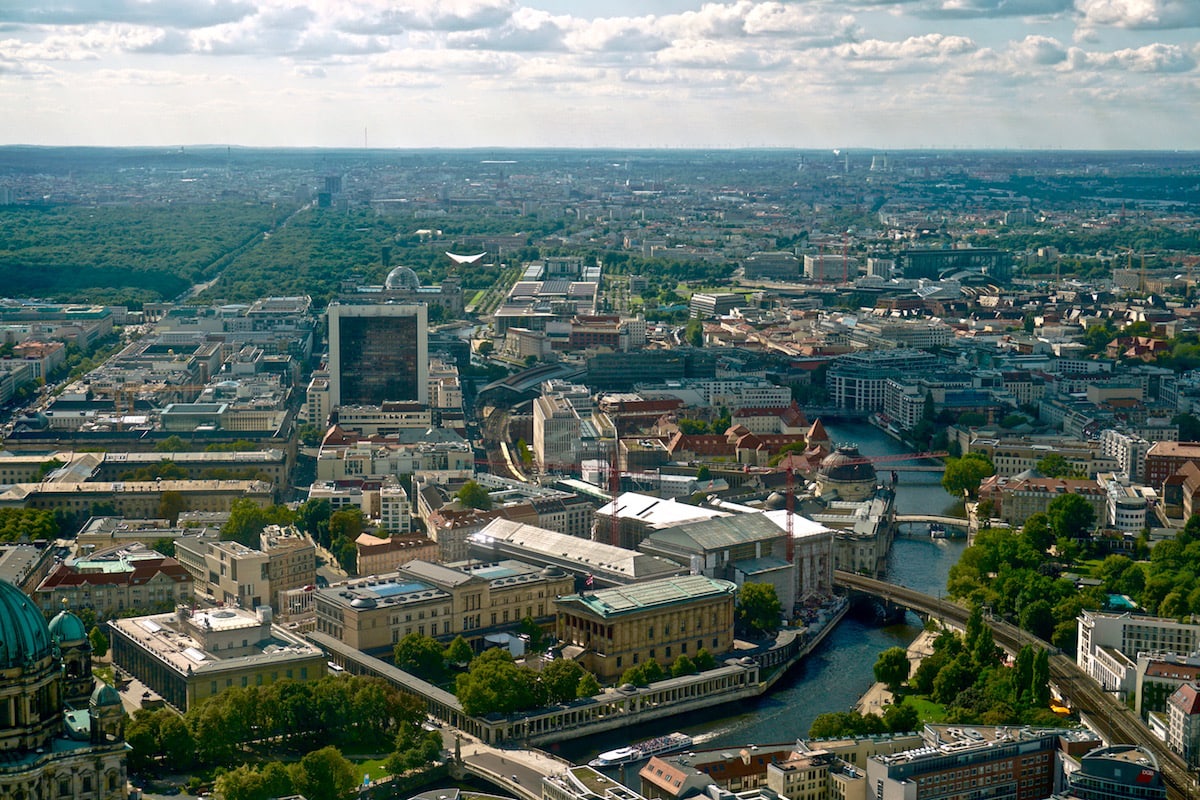 I am a strong believer that you learn a lot about a place by eating your way around it… so for me, the way to learn about the best things to eat in Germany is by taking a food tour. The tour I took with Sam from Bite Berlin came highly recommended and was excellent.
She showed us the best place for currywurst, took us to her favourite Vietnamese restaurant and then for tasty cinnamon buns. I learned plenty about the history and culture of the city too, and rolled back to my hotel full and ready for a nap!
Check latest prices and availability for the Bite Berlin Food Tour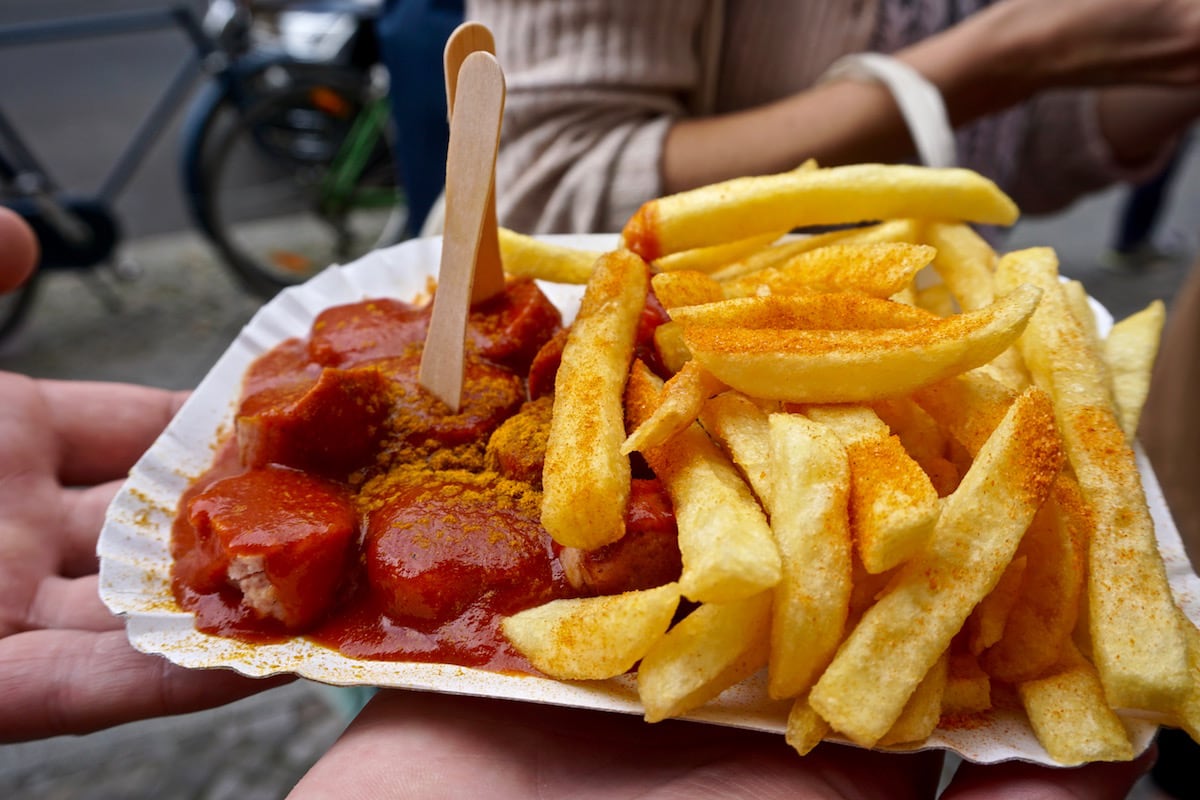 This was another great tour, showcasing the gritty, urban, alternative side to the city. Betty from Withlocals showed me some of the city's best street art and took me to parts of the city I'd never have found on my own. We even popped along to Berlin's smallest disco.
Check latest prices and availability for the Urban Jungle Alternative Tour Of Berlin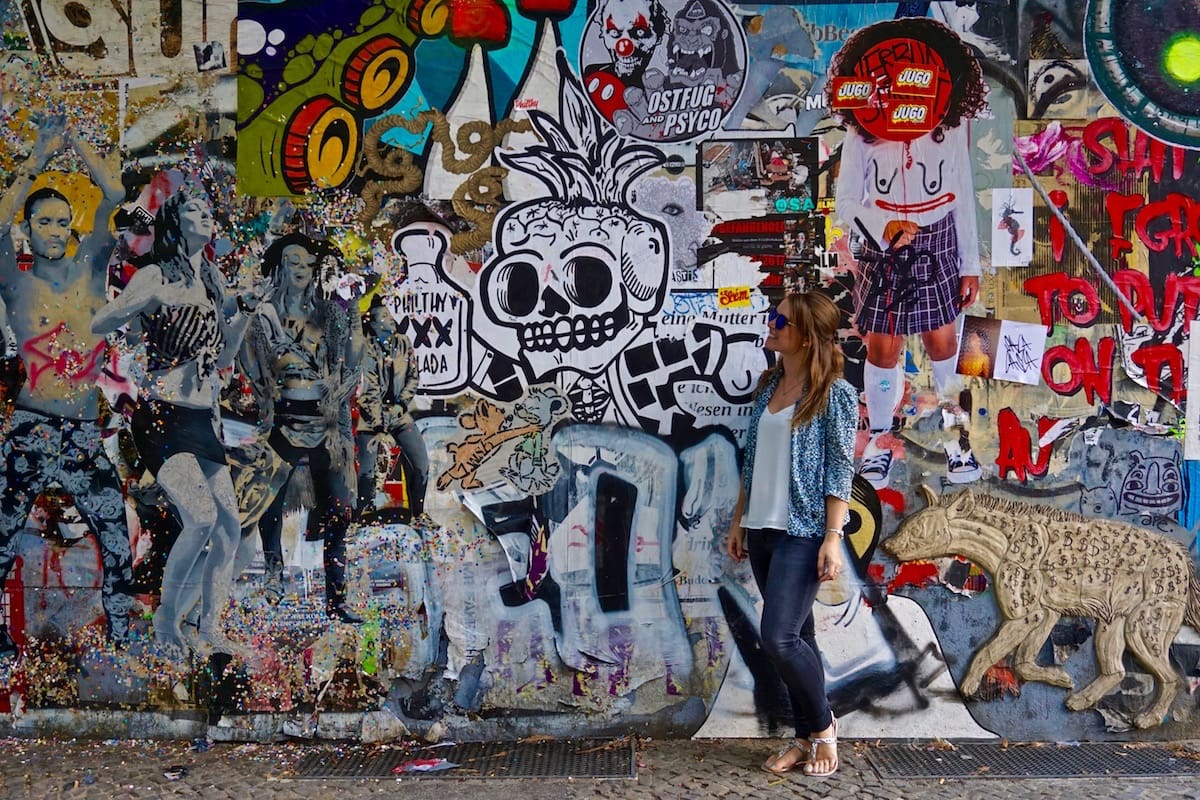 If you have a few more days in Berlin, here are a few other tour suggestions to check out…
Berlin Segway Tour – Segway tours are so much fun, and a great way to cover a lot of ground when time is limited. On this segway tour of Berlin you'll see the Brandenburg Gate, Berlin Cathedral, Museum Island, Reichstag, Gendarmenmarkt and the East Side Gallery, while hearing stories about the city's complex history.
Check latest prices and availability for a segway tour of Berlin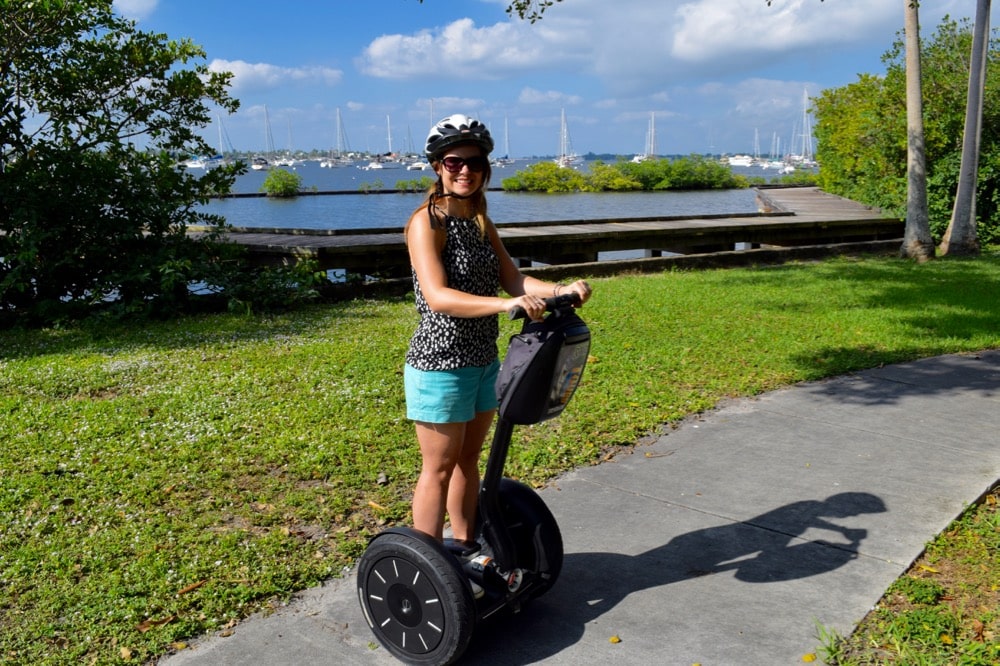 Evening Berlin Food Tour by Bike – Nothing like burning a few calories on two wheels to justify eating more on your holiday! This tour takes you around the vibrant neighbourhood of Prenzlauer Berg with stops at some of the best restaurants in the area.
Check latest prices and availability for the Berlin food tour by bike
Berlin lunch cruise OR Berlin dinner cruise – A cruise along the River Spree is a great way to soak up the history of the city, while snapping some beautiful photos. Even better with a nice meal to tuck into! I love taking boat trips, so I'll definitely check one of these cruises out next time I'm in Berlin!
Check latest prices and availability for a Berlin lunch cruise OR a Berlin dinner cruise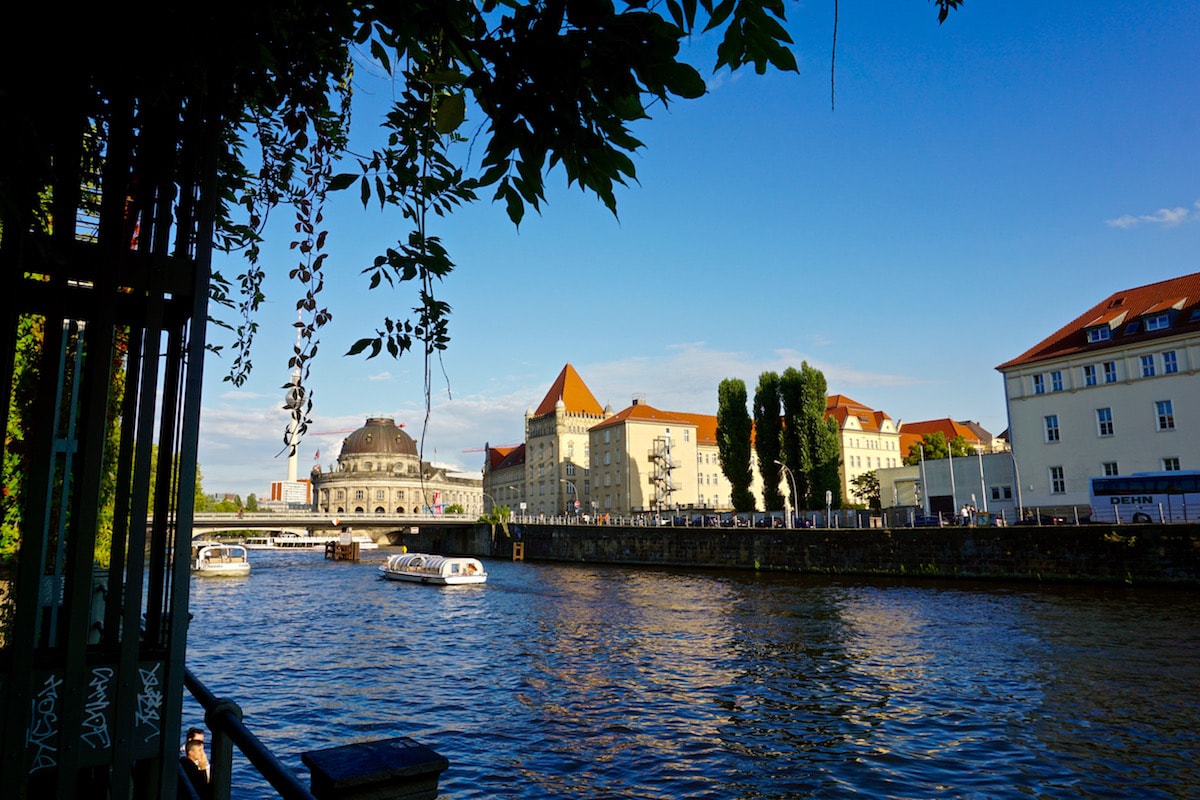 Berlin Bike Tour – I'm a little wobbly on two wheels so tend to avoid bike tours, but for many of my friends (and Berliners too) this is a fave way to travel. On this 4.5 hour tour you'll hear the full history of Berlin, while speeding past the Berlin Wall Memorial, Checkpoint Charlie, Brandenburg Gate, the Spree River and Tiergarten Park. Plus, when you start to feel tired, there's the opportunity to stop by a beer garden too.
Check latest prices and availability for a Berlin bike tour
Nightlife Tour through Alternative Berlin with Local Guide – As I was travelling solo, I was tempted to book onto a tour like this! I'm not usually brave enough to go to bars or clubs late at night solo, unless I know the lay of the land. On this tour you'll find out where the locals drink, and party with them! From goth bars to craft beer spots, you'll explore Prenzlauer Berg, Kreuzberg, Friedrichshain, Neukölln and Wedding, and feel like a true Berliner by the end!
Check latest prices and availability for the Berlin nightlife tour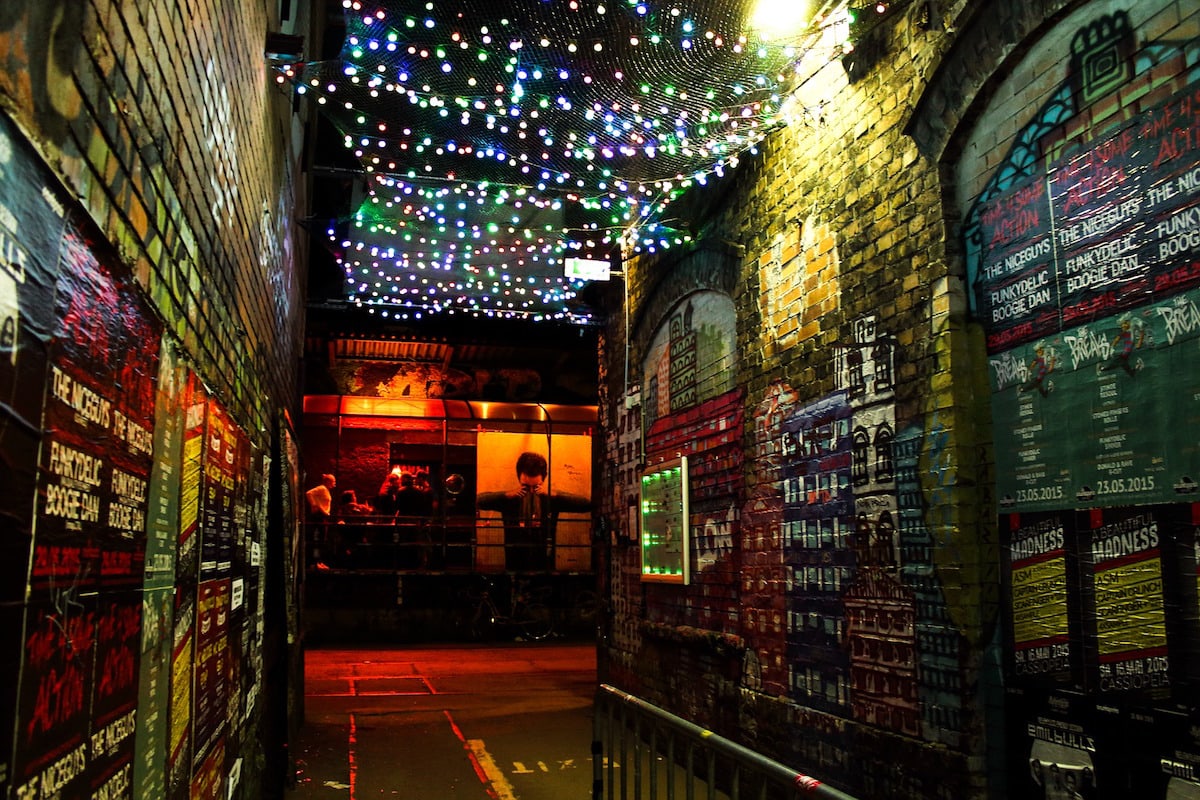 3-Hour Berlin Beer Tour – Beer is a big deal in Berlin, and beer lovers will be excited by the range of craft beers on offer in the city. On this tour, you'll find out about Germany's brewing industry, "biergartens" and try some great pints along the way.
Check latest prices and availability for the Berlin beer tour
---
Where To Eat In Berlin
House Of Small Wonder – An Instagrammable delight, this café serves up healthy salads and tasty brunch-style food. Expect zucchini noodles, Japanese salads, katsu and watermelon with feta.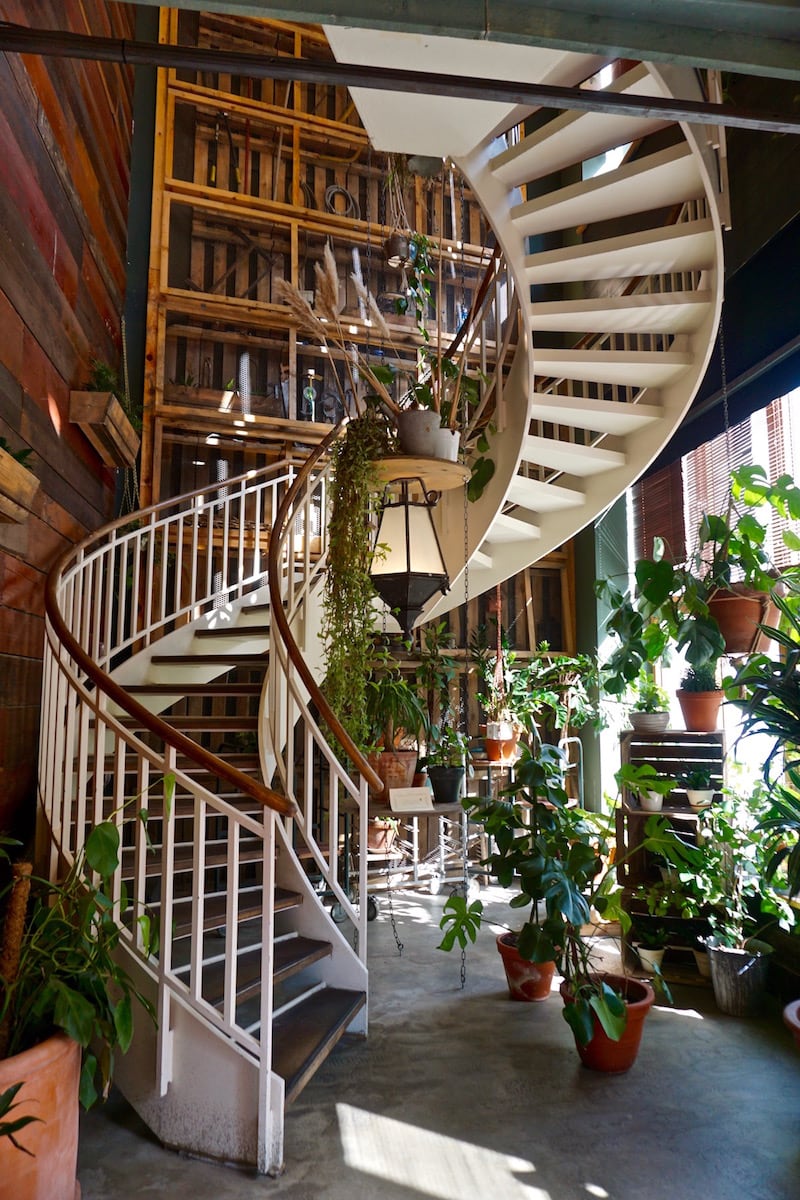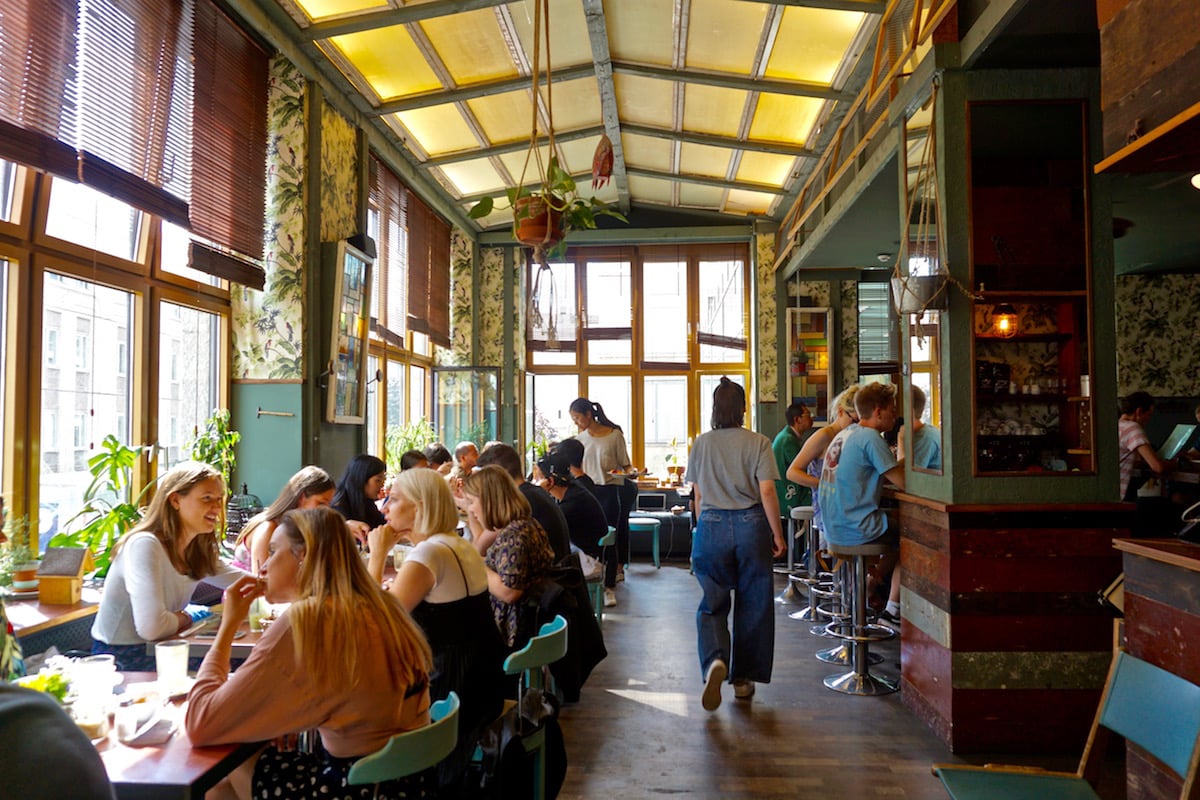 District Mot – There is a very large Vietnamese population in Berlin (as I learned on my food tour) so with that comes great food around the city! I loved this restaurant, which specialises in a street food vibe and great flavours. The bao burgers have won awards and are particularly worth a try!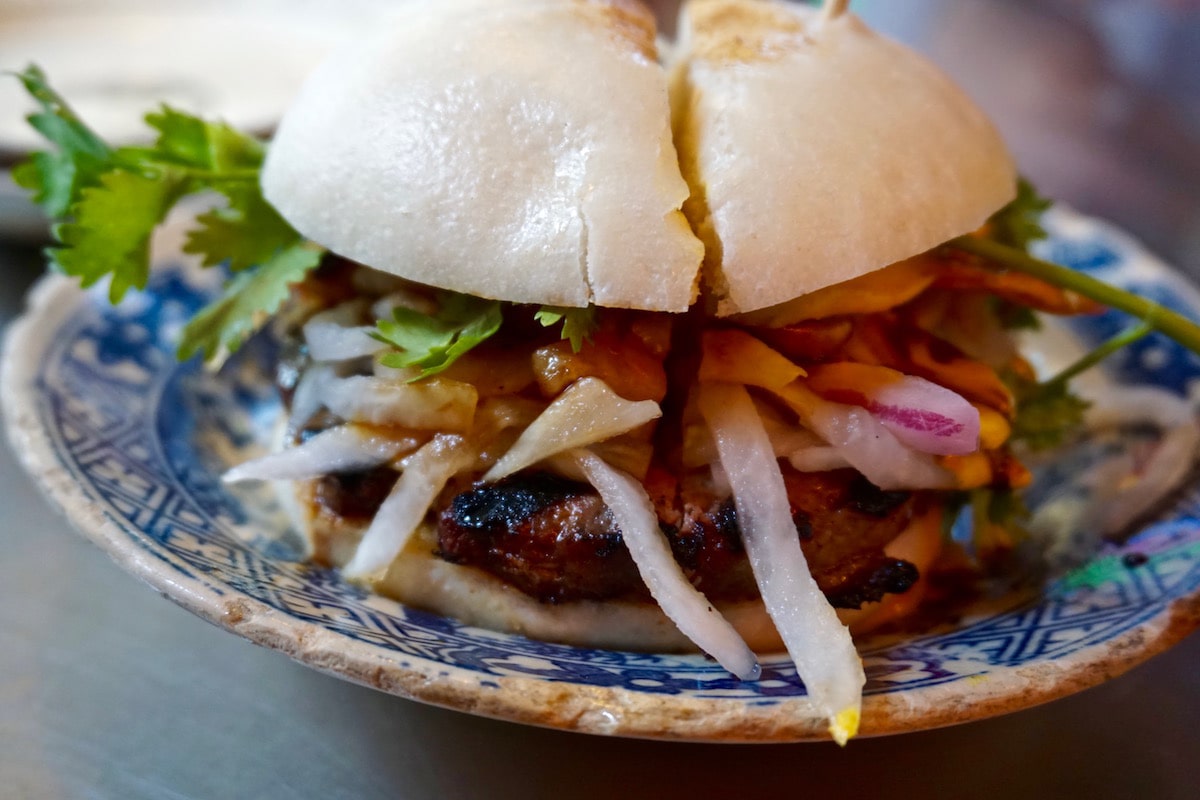 Curry 61 – THE place for currywurst in the city. It's not gourmet but you have to try it when you come to Berlin!
Cocolo Ramen – Expect to queue at this tiny ramen joint serving up tasty and authentic tonkotsu and gyozas. I waited for 45 minutes and am still debating whether it was worth it, but it was pretty good! I'm sure if you go during the day you'll beat the queues!
Madang – This Korean restaurant serves up tasty hot pots and grills. Part of the fun is in sharing lots of dishes and the theatre of the huge grill trays! The spicy tofu grill was delicious, especially once the sauce caramelised!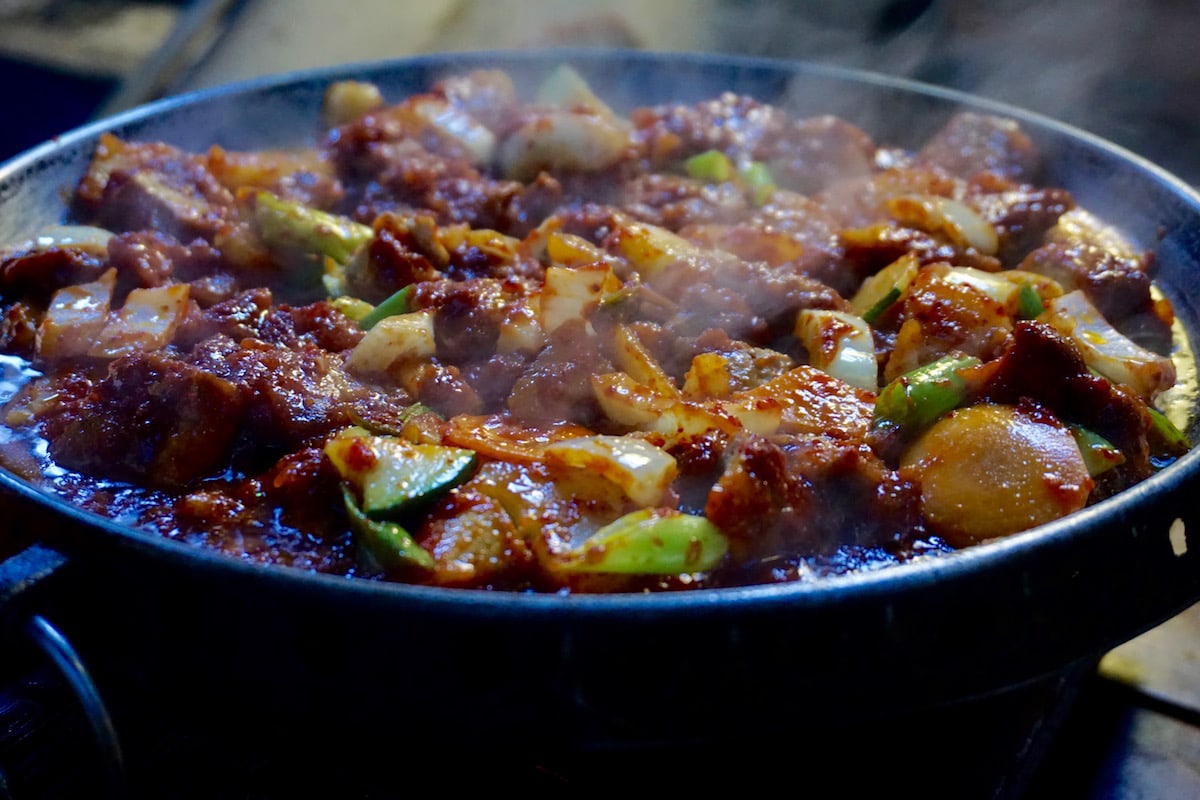 Neumanns – I really loved walking around Friedrichshain, and decided this was the café for my final lunch. I wasn't disappointed! Along with it's hipster interior, their coffee is great and topped-sourdough dishes make a delicious lunch.
Woop Woop Ice Cream – A bit of novelty, this ice cream shop opened earlier this year and makes four flavours of ice cream using liquid nitrogen. Have it in a cup or a bubble waffle and watch the magic happen in front of your eyes!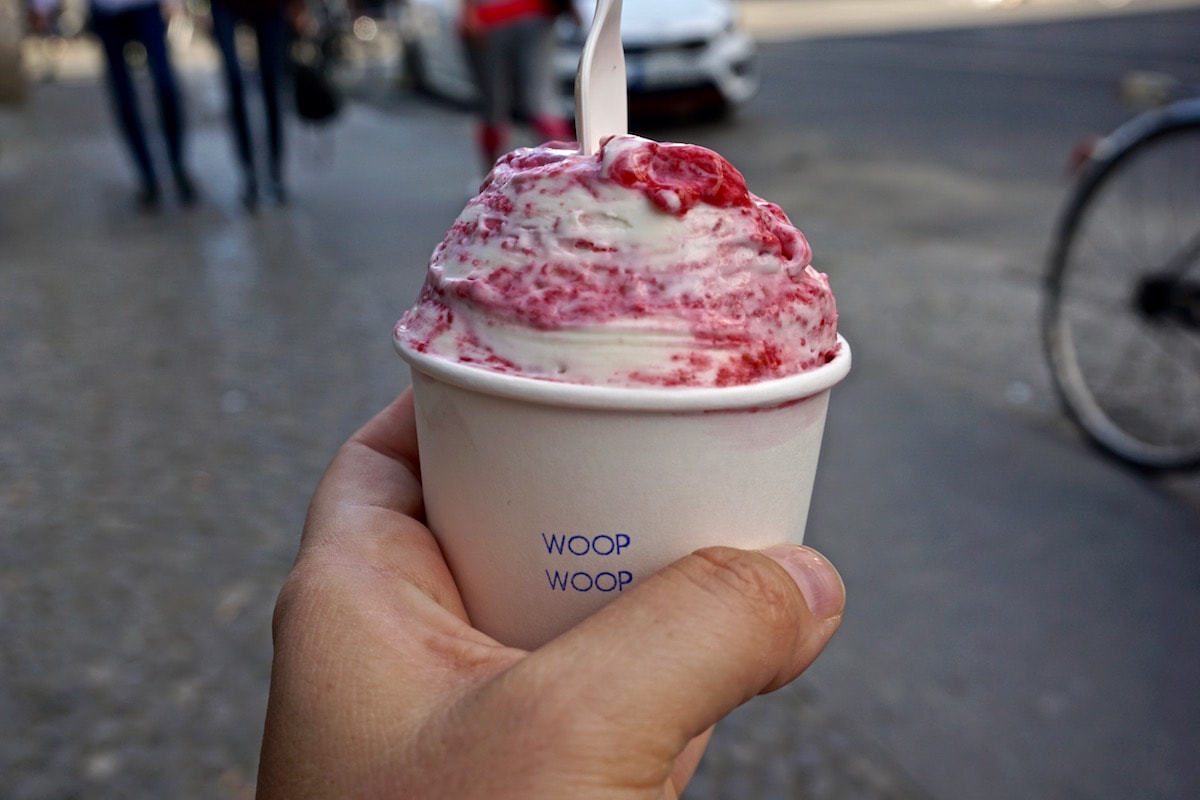 ---
Where To Stay In Berlin
The Circus Hotel – Funky, stylish, quirky and well-located, this hotel was perfect for my stay. There are U-Bahn and tram stops right outside at Rosenthal Platz, plus plenty of lovely restaurants and boutiques nearby. The breakfasts downstairs at Commonground are excellent too.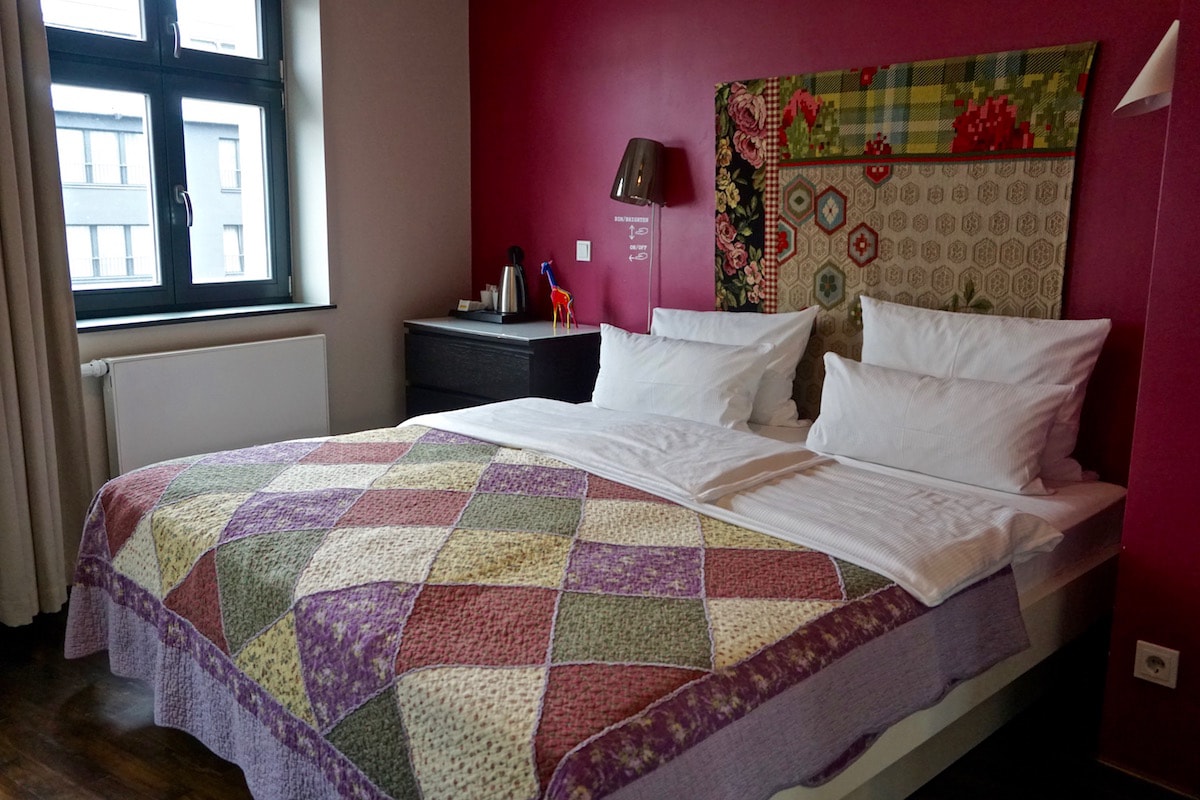 This blog was produced in association with the GNTB but as always, opinions are my own.
Enjoyed this post? Why not pin it for later…