From dream dinners cooked using the finest local produce to delicious meals accompanied by Mediterranean Sea views, these are the best restaurants in Gozo, Malta.
Have you visited Malta? Set amid the glittering Mediterranean, this country combines a fantastic and varied history, spectacular scenery, and incredible architecture that spans everything from Crusader castles to ultra-modernist chic. With such an eclectic mixture of cultures, it's no surprise that Malta's cuisine is also incredible!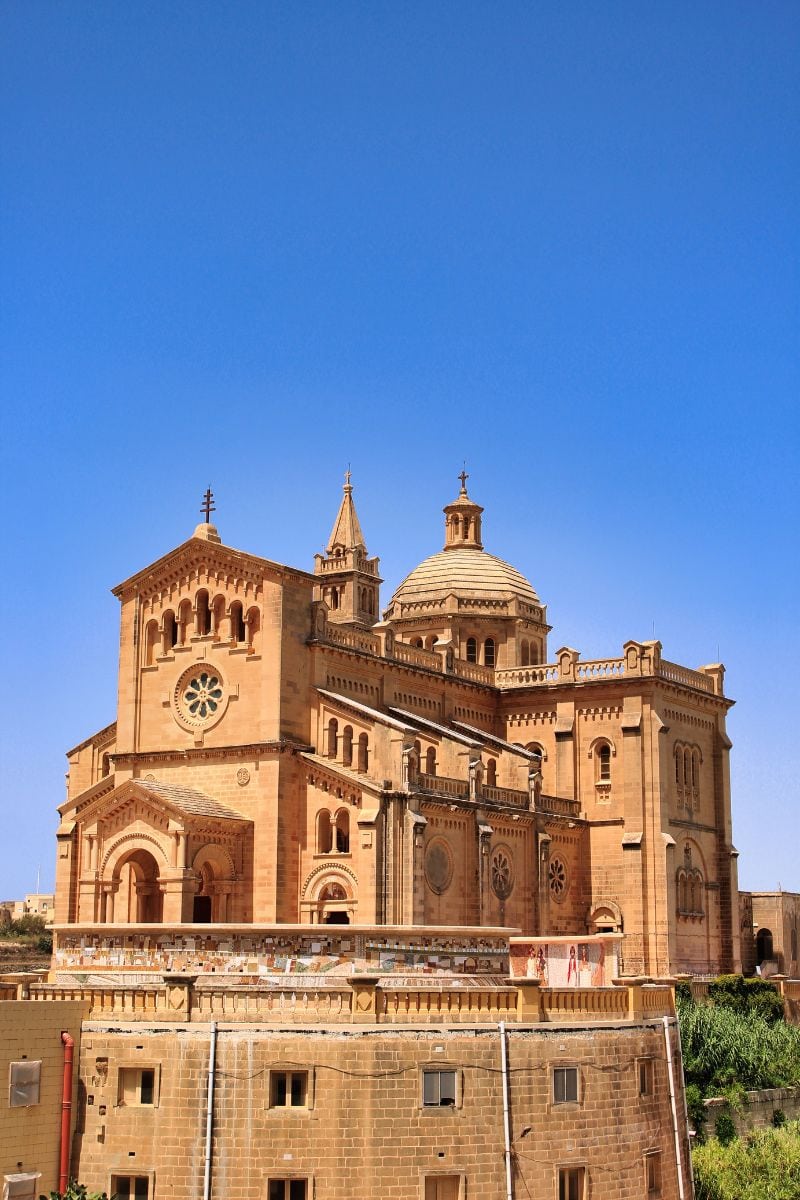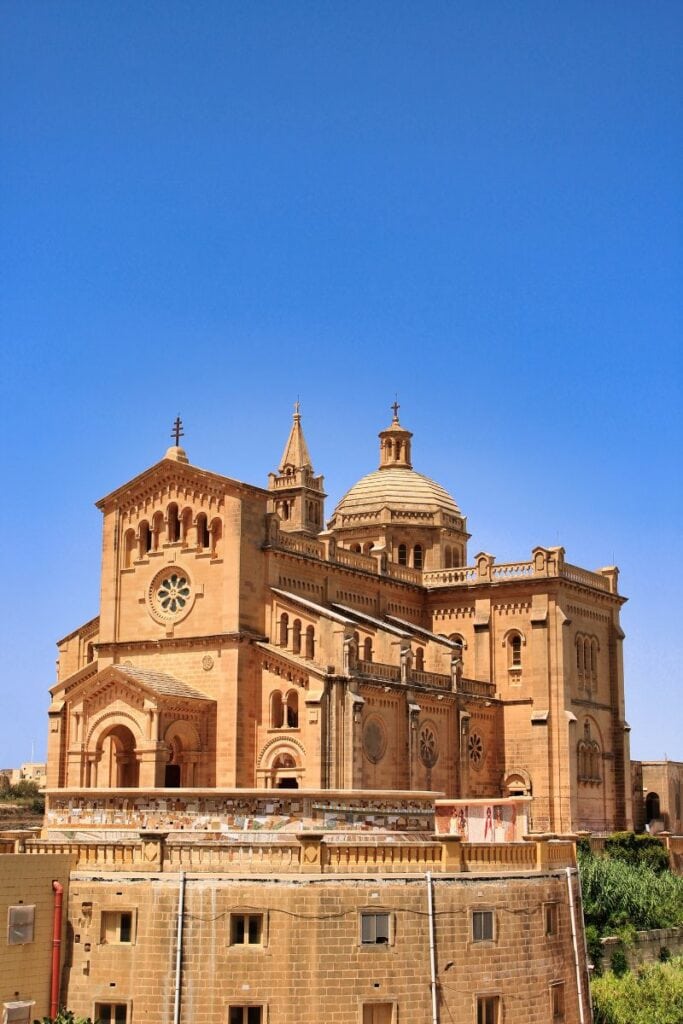 Gozo is one of three inhabited islands that make up the Malta archipelago. The island has been inhabited for around 7,000 years, beginning with Sicilian farmers who began using the island for growing food around 5,000 BC. Since then, Gozo has been occupied by Carthaginians, Romans, Ottomans, the French, and the British.
These days, Gozo is a haven for hikers, scuba divers, holidaymakers and foodies. If you're planning a visit to Gozo, I can tell you now: you're in for a treat!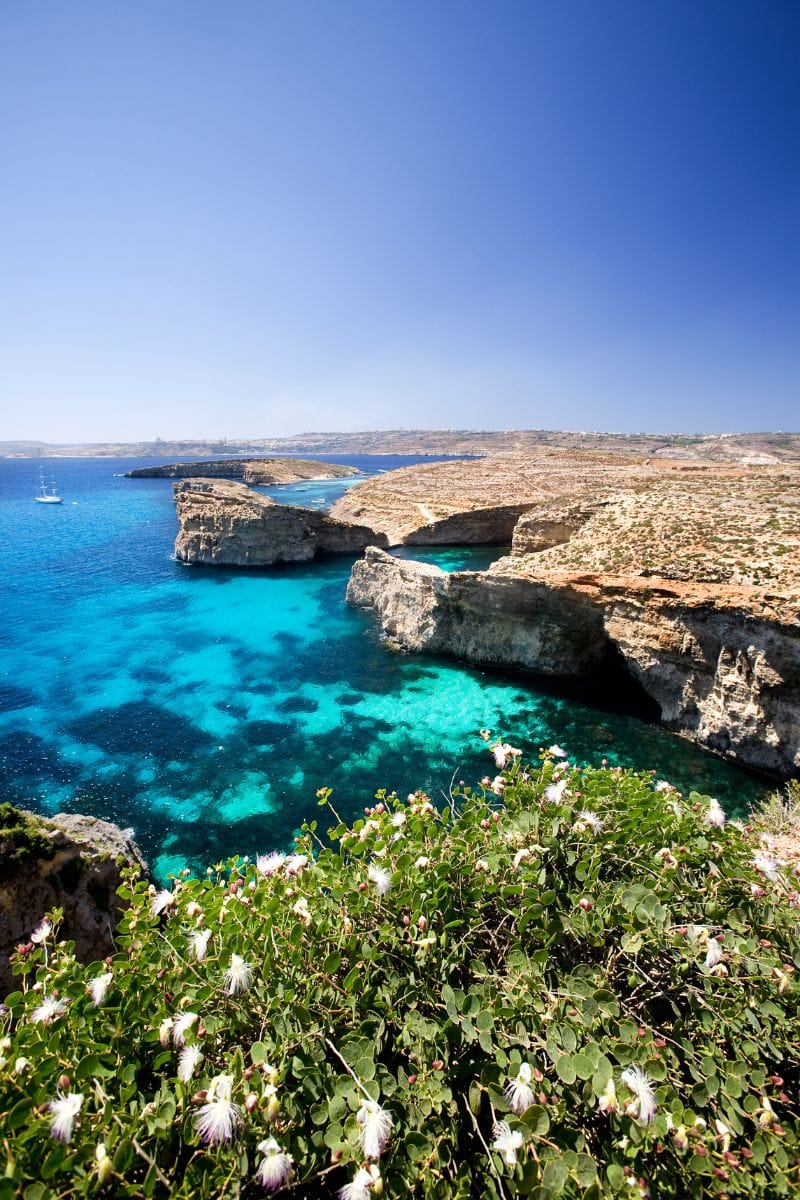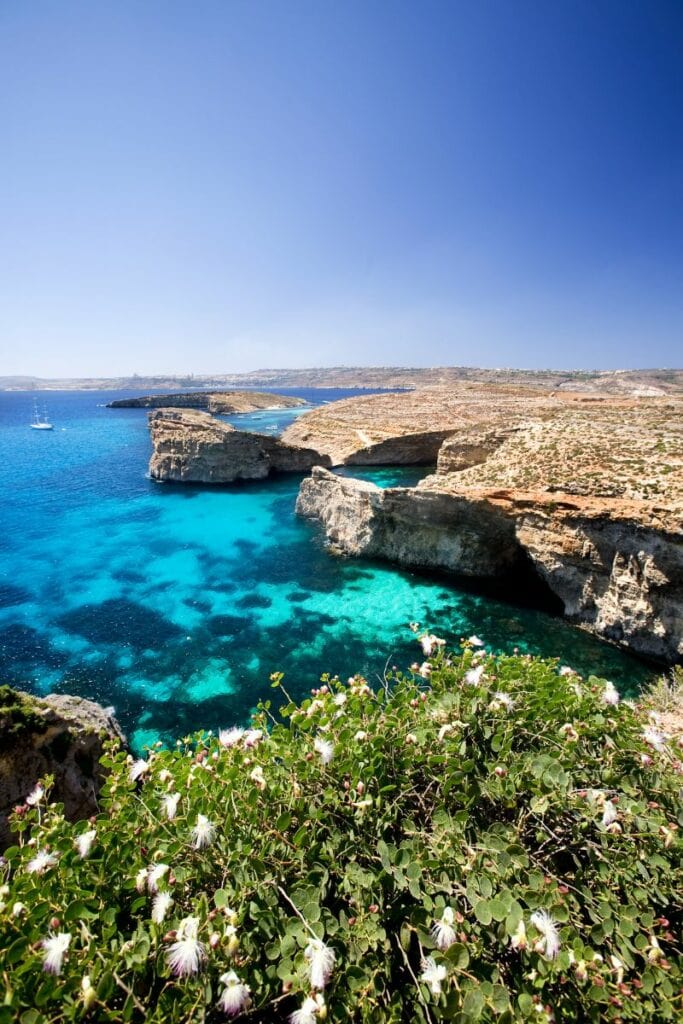 The island is home to some amazing restaurants serving some of the most mouth-watering dishes you'll ever taste. So, if you're ready for an epicurean adventure, let's tuck into some of the signature dishes you'll discover as you dine in the best restaurants in Gozo.
---
A Brief Guide to Gozo
Gozo is the second-largest island in the Maltese Archipelago. The island has a balmy Mediterranean climate, so you can expect nice weather pretty much all year round. I visited in November and I was wandering around in a strappy top and skirt during daytimes. It was so sunny and warm!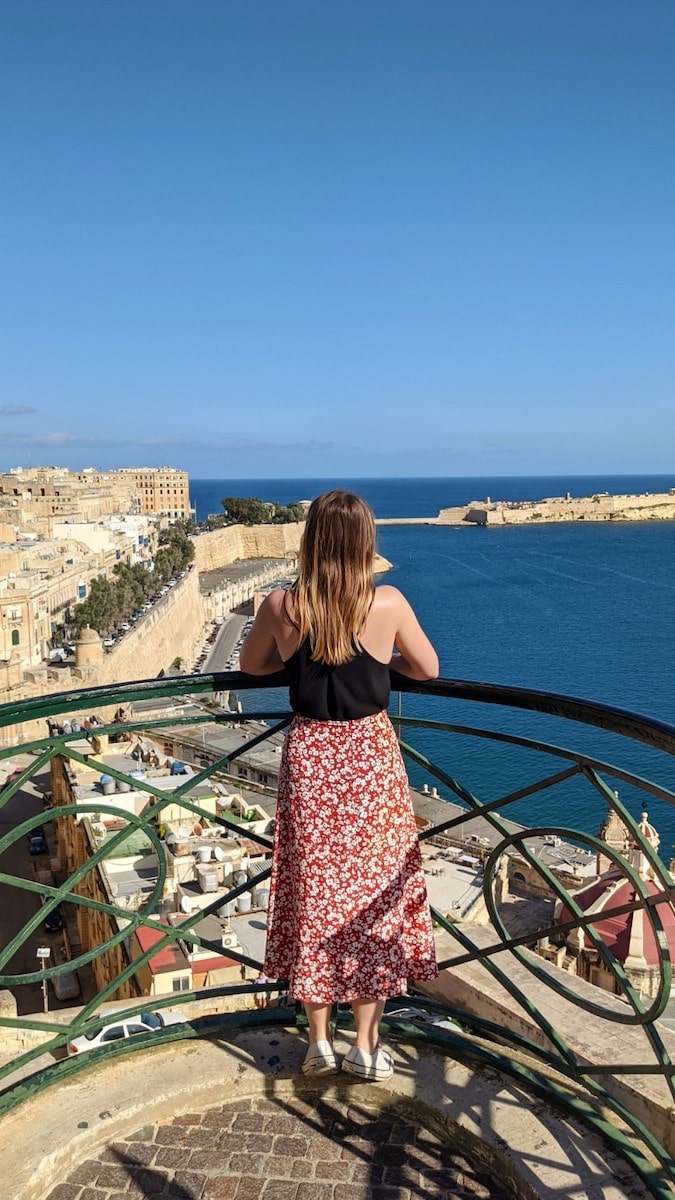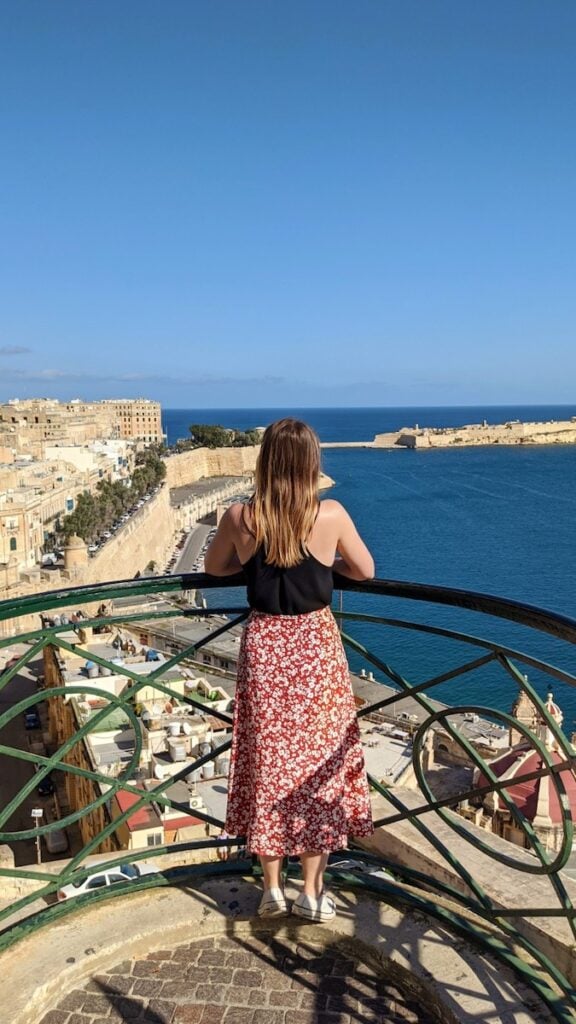 Average temperatures range from 16℃ in January to a toasty 32℃ in August. The sea temperature rarely falls below 16℃  and in summer is a bath-like 27℃. November, December and January are the rainiest months, and the months from May-September are generally considered to be the best time to visit.  
Gozo is famous for its stunning beaches. Ramla Bay on the island's north coast has two lovely beaches — Xagħra and Nadur — while the beaches at Marsalforn and Xlendi are popular seaside resorts. The 15th-century Citadel of Victoria is one of the island's most popular historic attractions along with the Basilica of the Blessed Virgin of Ta' Pinu near the village of Għarb.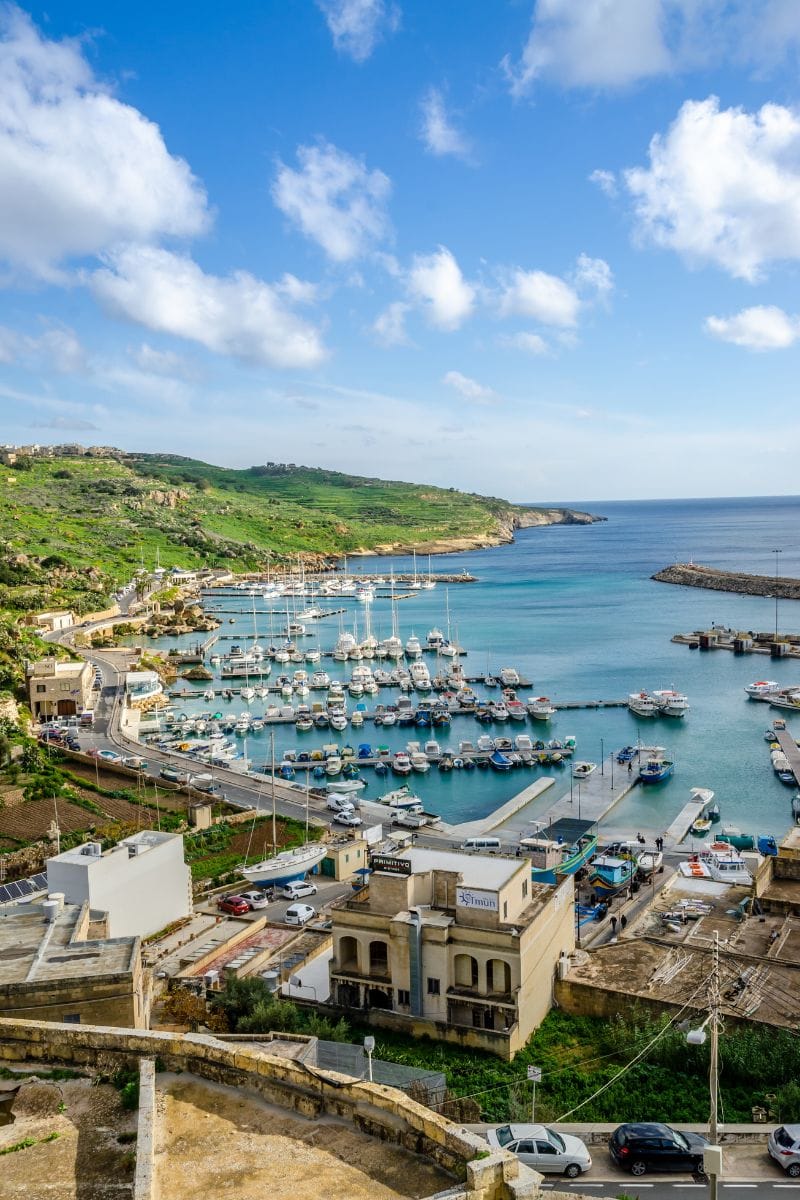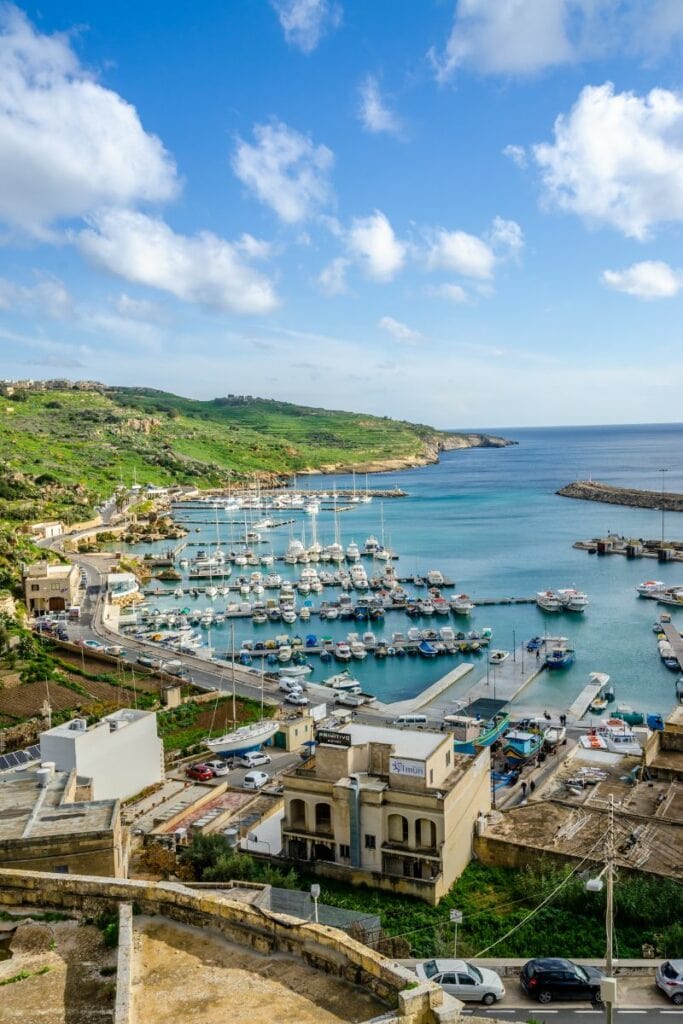 One of the things I love most about Gozo (apart from its name!) is how relaxed and quiet the island is. The friendly locals and relaxed natural feel make it a great place for a romantic holiday or a short mid-winter getaway. Take a morning swim, do a bit of hiking, relax with a book, take in the sea views and, of course, indulge in some fresh seafood.
And on that note, let's explore some of the best Gozo restaurants and sample some of the best food in Gozo.
If you're planning your trip, don't miss my guide to the 15 Best Luxury and Boutique Hotels in Gozo.
---
15 Amazing Restaurants in Gozo, Malta
This is one of the top restaurants in Gozo and with good reason. With a menu that focuses on fresh seafood, cooked using traditional Mediterranean techniques, this place should definitely be on your list of places to dine in Gozo.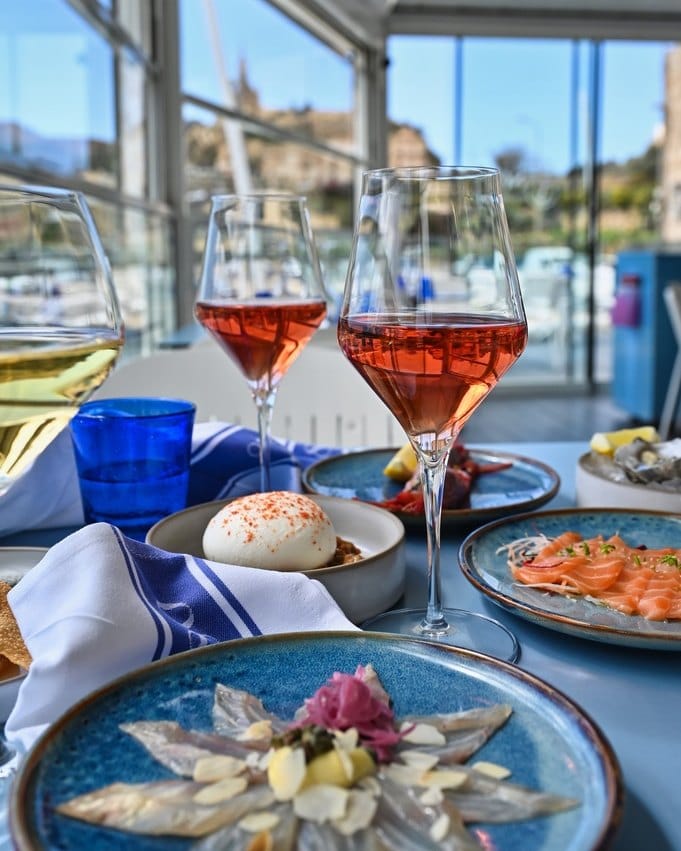 Their a la carte menu is based on whatever has been caught in the surrounding sea. I'd recommend taking a look at the small and large sharer plates, which are designed to be savoured over a glass or two of wine, or a couple of ice cold beers. You'll also find all sorts of breakfast goodies too (their pancakes…OMG!) and sumptuous desserts to complete your dining experience.
This little cottage, overlooking the Magrr Harbour, with views out to the islands of Kemmuna, Kemmunett and the Maltese mainland, is one of my Gozo favourites. You can sit beneath big, shady umbrellas out on the terrace above the harbour or find a secluded spot inside while you peruse the menu over a glass of something exquisite.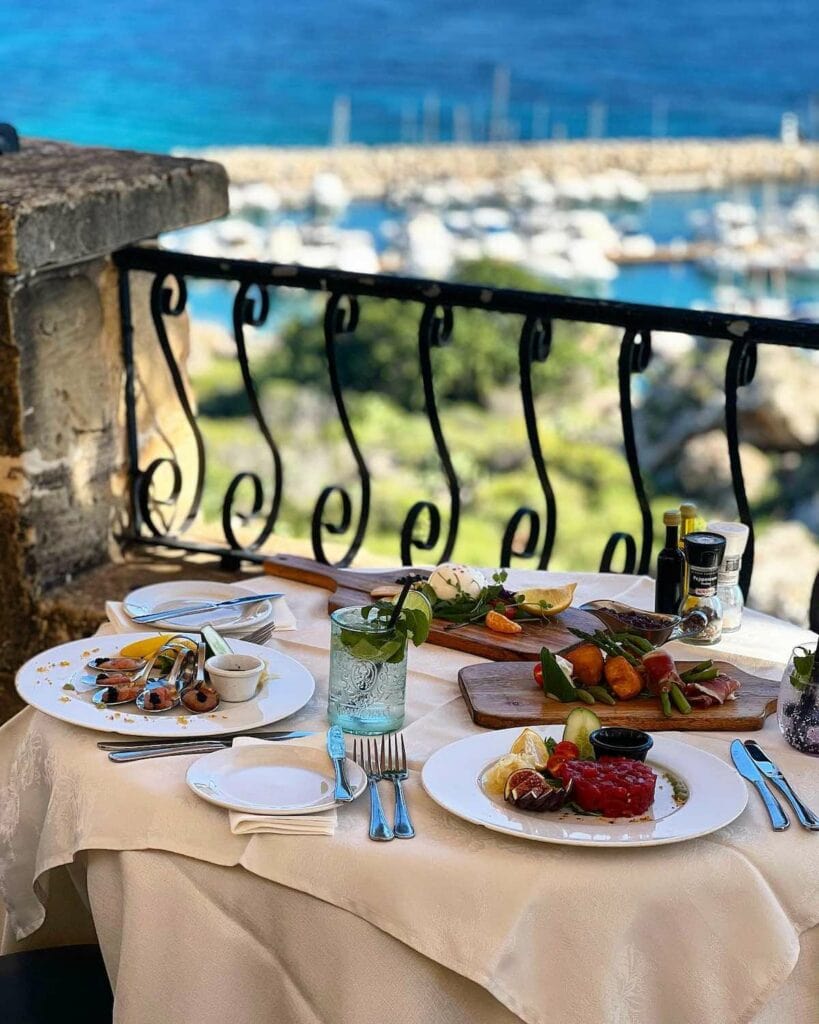 On the menu, you'll find hearty dishes such as traditional Aljotta fish soup, fresh mussels and an antipasto platter that includes raw fish and local cheeses. From there you can embark on an adventure through pasta, braised rabbit, prime Angus steaks and New Zealand lamb. I'm getting hungry just at the thought of it!
This back street place in the town of Victoria (Gozo's capital) takes a bit of finding but is oh-so-worth it. Besides, there's nothing like doing some exploring to work up an appetite, so by the time you have arrived at this charming little restaurant you'll be ready to tuck in.
Located in the basement of a traditional Maltese townhouse, the stone arches and shadowy (in a good way) corners of this restaurant are perfect for a romantic dinner for two.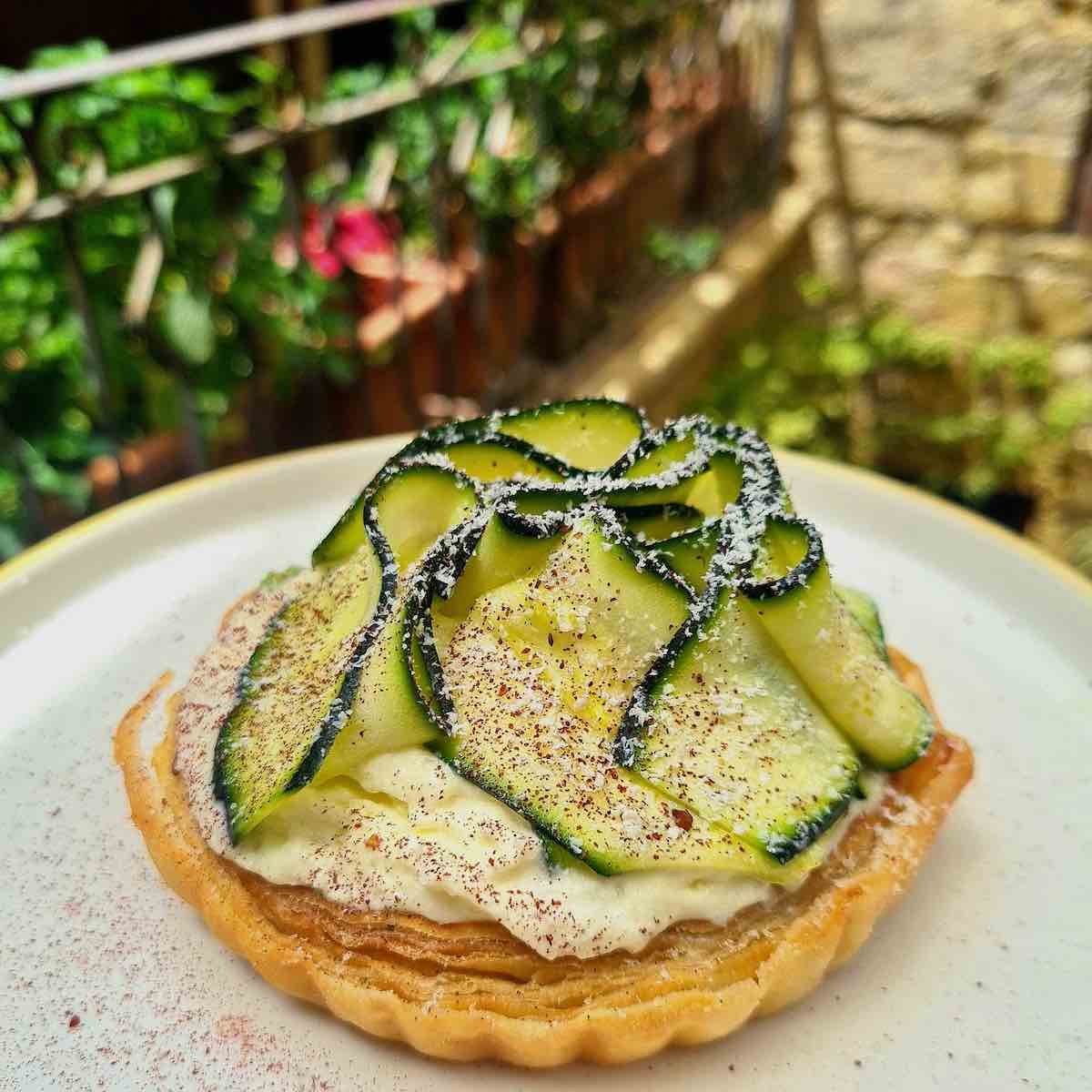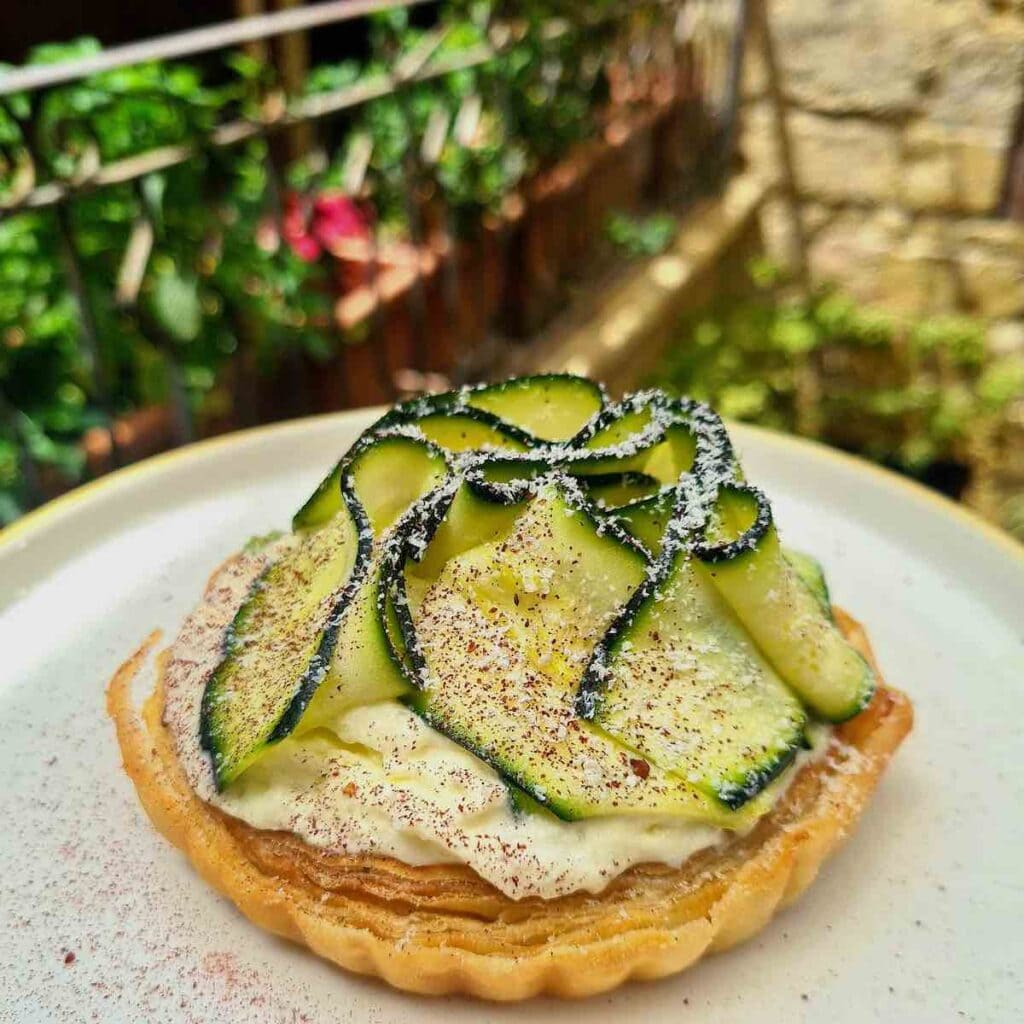 On the menu, you'll find signature dishes that utilise the produce of local farmers, flavoured with traditional Mediterranean ingredients such as the famous salt produced in Gozo. This sea salt has been made on the island for centuries by evaporating seawater in man-made pools dating back to Roman times.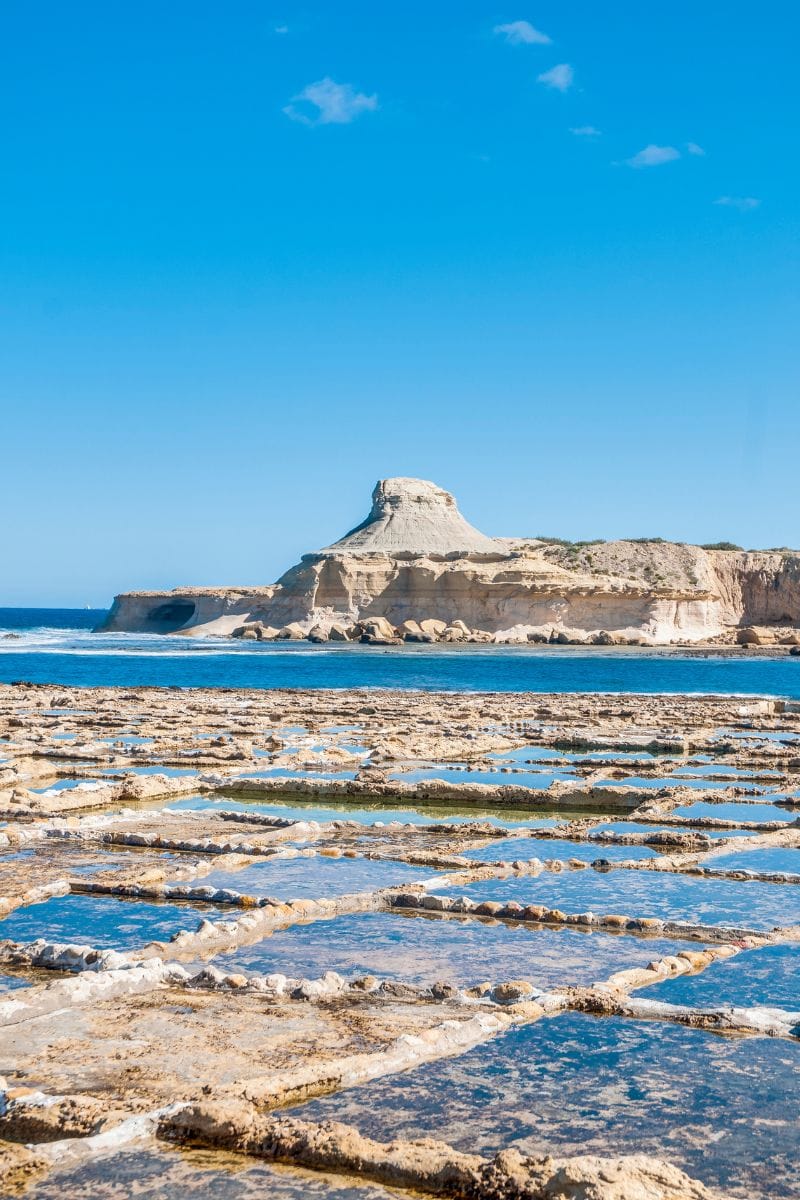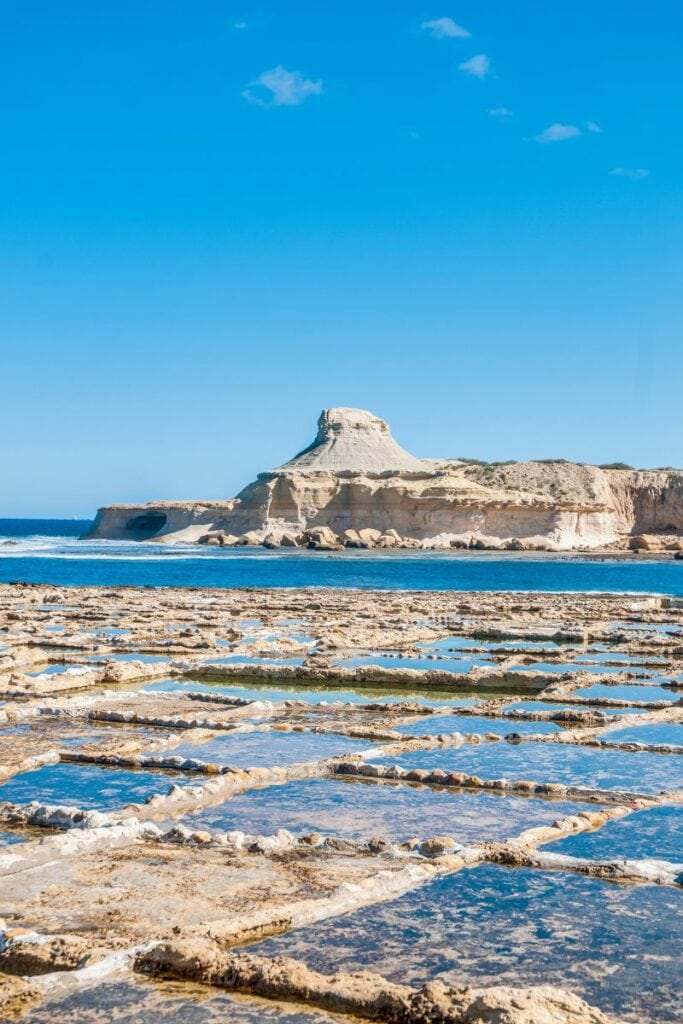 Try the treacle-glazed beetroot with sunflower seed butter, then move on to sheep cheese dumplings with pasta or pan-roasted "Dott" which is a local grouper fish served in a coconut and lemongrass sauce. The Gozo salt goes well with this… and no doubt will give you a thirst for a glass or two of wine.
Situated beside Mgarr Harbour, this restaurant is worth a visit simply for the decor. Pure white archways frame a ceiling and walls painted in an exquisite cerulean blue that brings the Mediterranean colours inside.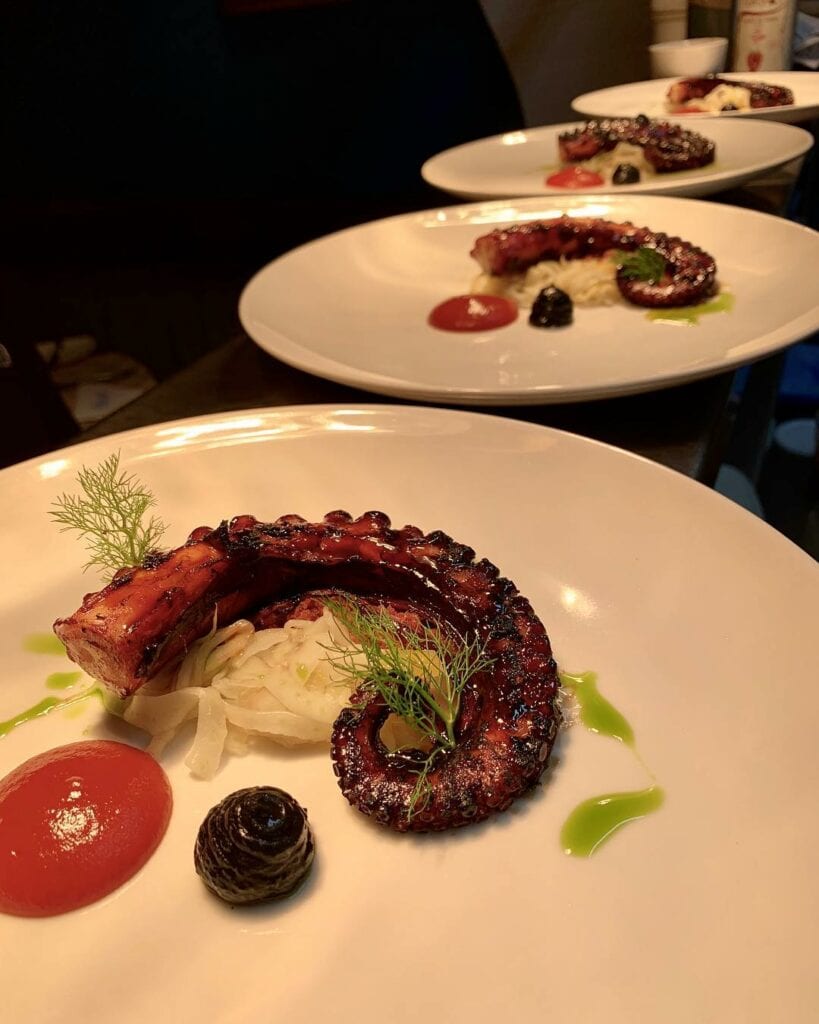 Every dish on the menu is truly delightful and takes you on culinary flights across the Middle East and all the way to Asia. Try the Thai fish sliders (made with locally-caught fish, of course) or the panko tempura prawns. Then move hemispheres and savour the North African flavours of Harissa-coated lamb with Ras el Hanout. Thinking about it makes me want to go back to Gozo right now!
Perched right on the water's edge at the Xelendi Harbour, this is a perfect location for a long, lazy lunch, an afternoon snack or an extended evening meal. After a hot day, I can say that this is a great spot to cool down because a gentle sea breeze wafts up the harbour past the rocky headlands.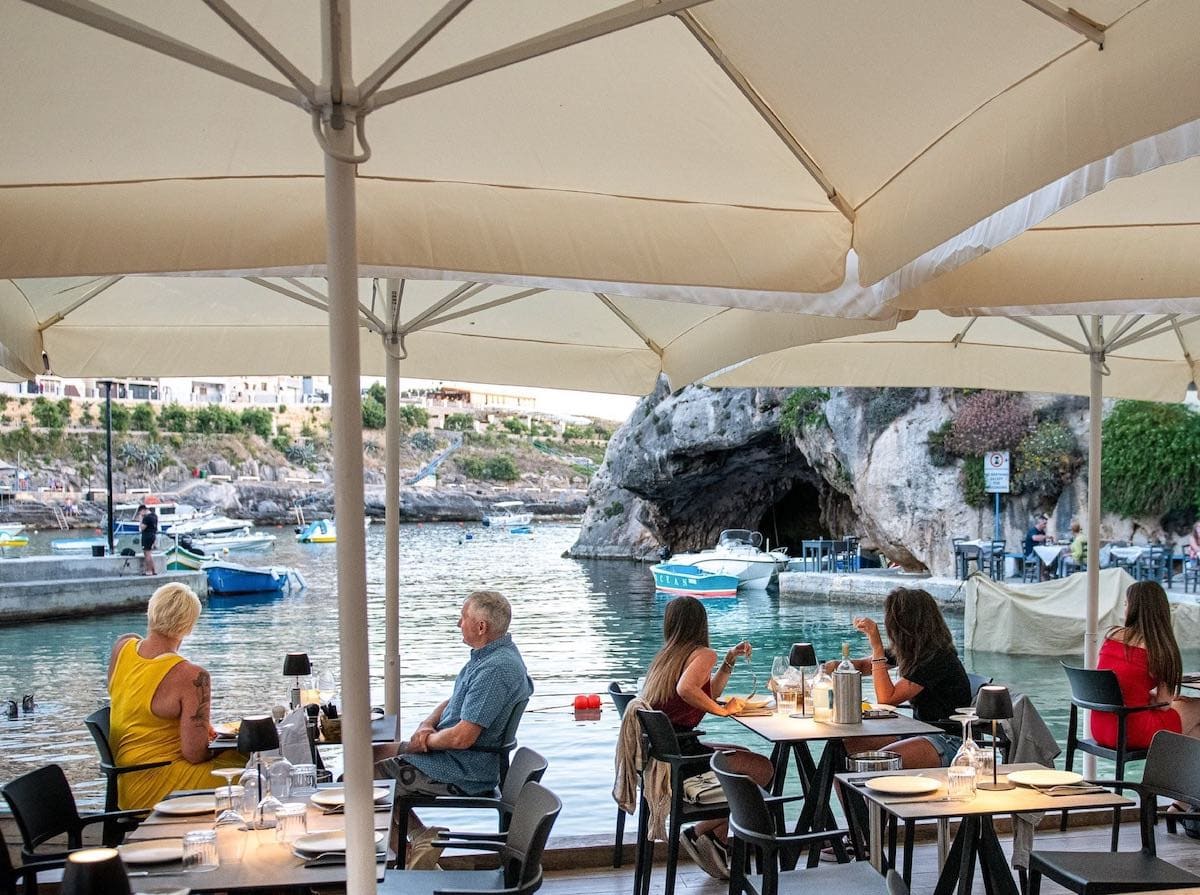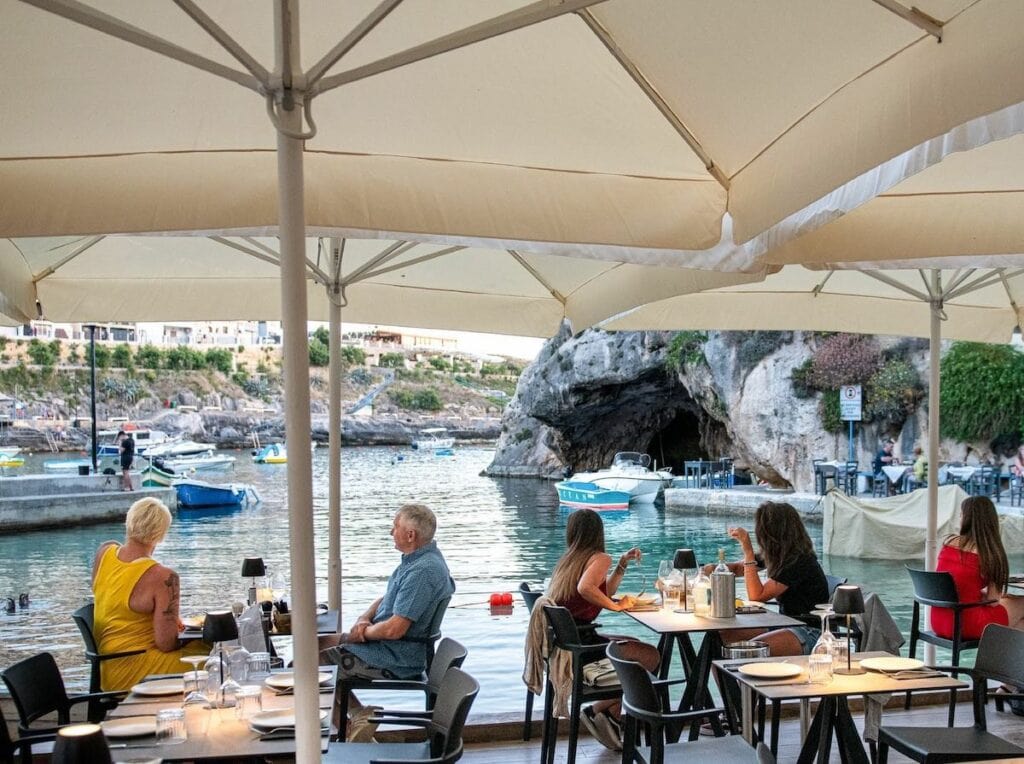 The menu at the restaurant offers a wide selection of fresh seafood (especially good is the marinated octopus salad). There's also a great selection of pasta dishes and wild meats, including traditional Gozitan rabbit braised on the bone. I tried the chef's signature dish which is a marinara of mixed shellfish including Argentinian prawns, vongole (clams), calamari and other seafood goodies. It was yummy!
Gozo is one of those special places where you just seem to serendipitously discover little eateries… that then turn out to be your absolute favourites! This bakery is definitely on my list of Gozo faves!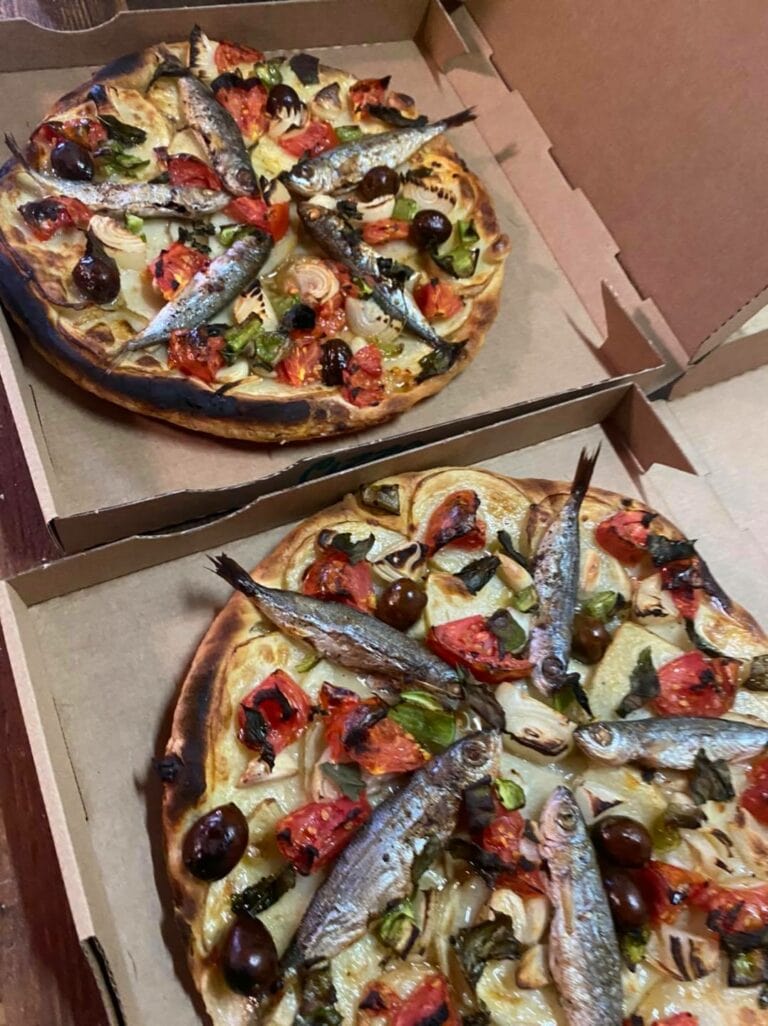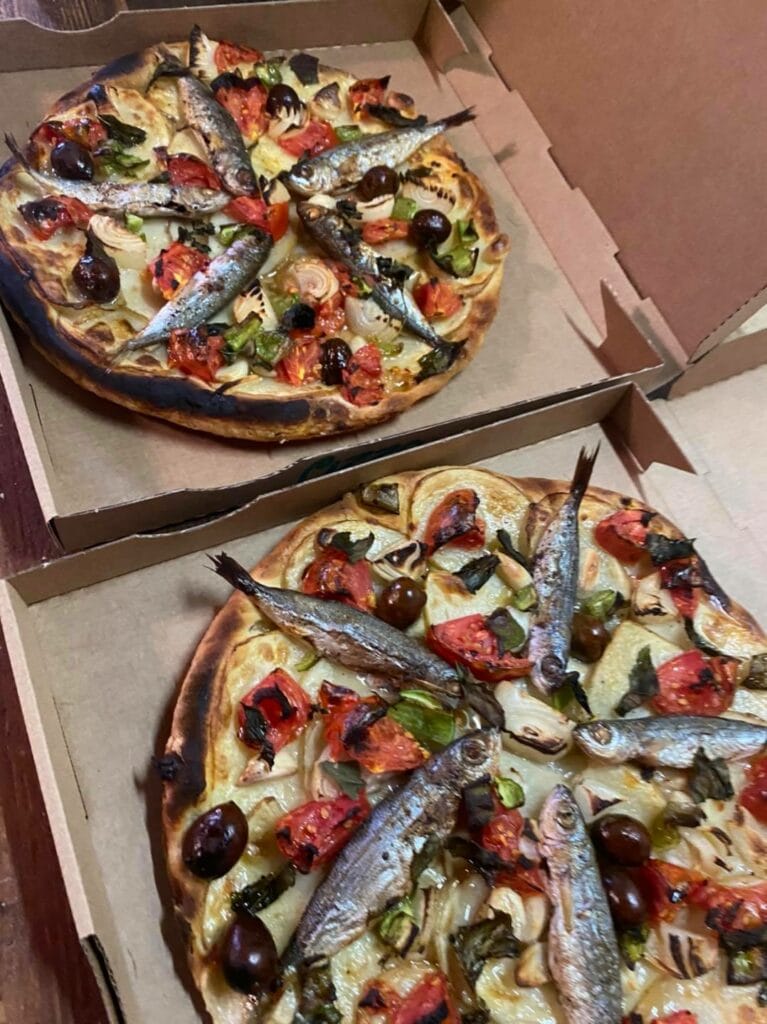 Located in the town of In-Nadur, the word on the street is that this is the best place for pizza in the whole of Malta. Try a mixed tuna and anchovy pizza served hot over the counter and eaten on a bench outside on the street. It doesn't get any more authentically Gozitan than that.
With a menu that changes according to the seasons, Roza is a chic, ultra-hip dining establishment in the centre of Victoria. The restaurant has a superb selection of Gozo wines, making Roża somewhere to go for a leisurely meal.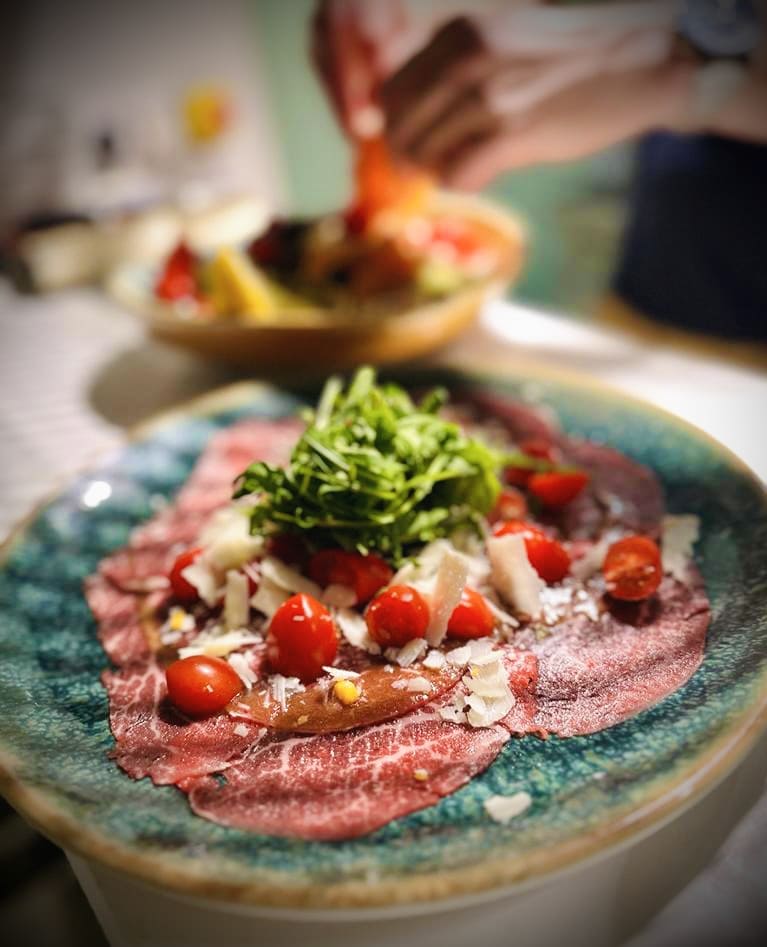 You better turn up hungry. You can try rabbit stew, ravioli made with goat's cheese and tomato sauce, a baked fillet of fish stuffed with capers olives and garlic, or a pork belly that has been marinated for 24 hours then slow-cooked and served with forest fruit sauce.
Take it from me, this place is superb. And when you've eaten your fill, you and your partner can stroll arm-in-arm around the cobbled Pjazza Indipendenza, just outside the door.
Colourful and vibrant, Pierre's has a South of France vibe that will transport you to the sandy shores and blue shades of St Tropez. Sit under one of the big white umbrellas on the waterfront and watch the waters of the bay glitter over the rim of your glass of Chardonnay. In fact, the scene here is so vibrant and busy that you might forget to even look at the menu!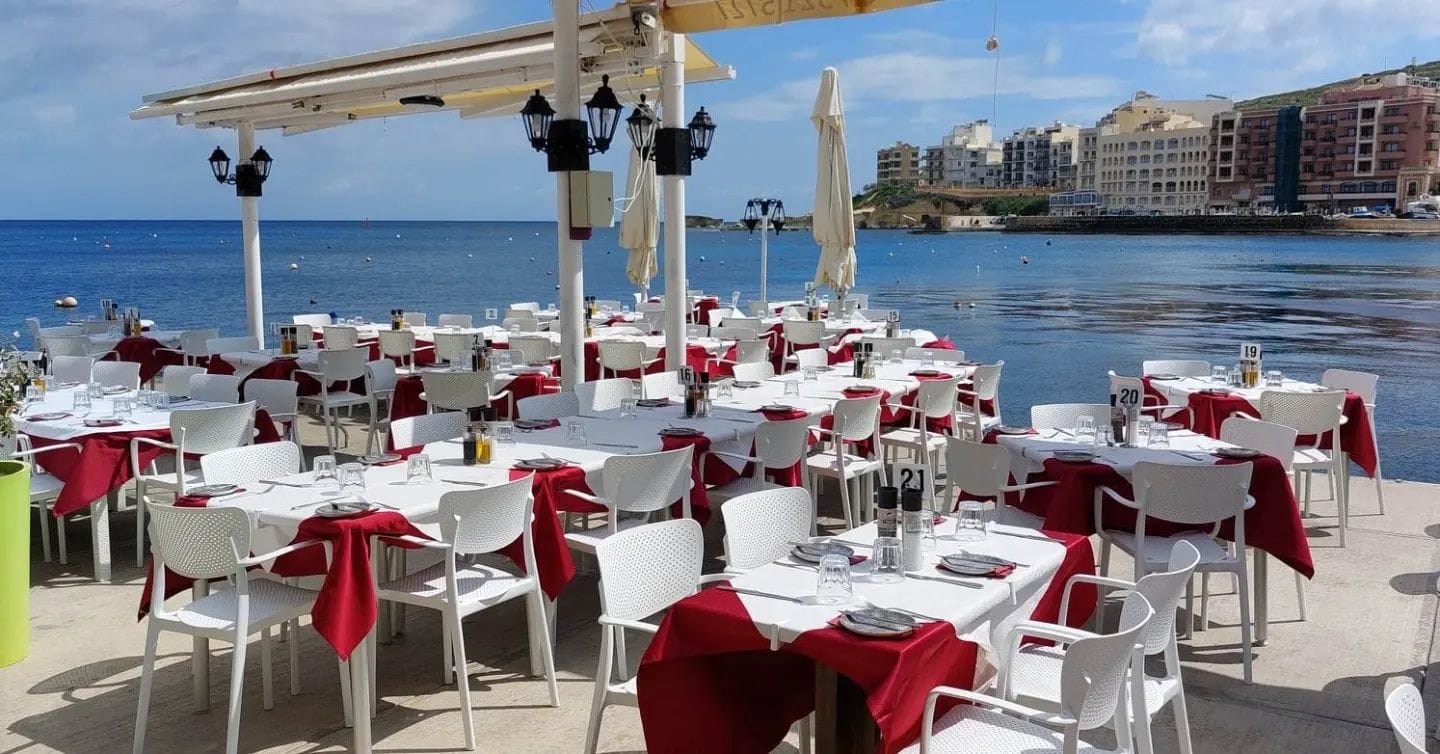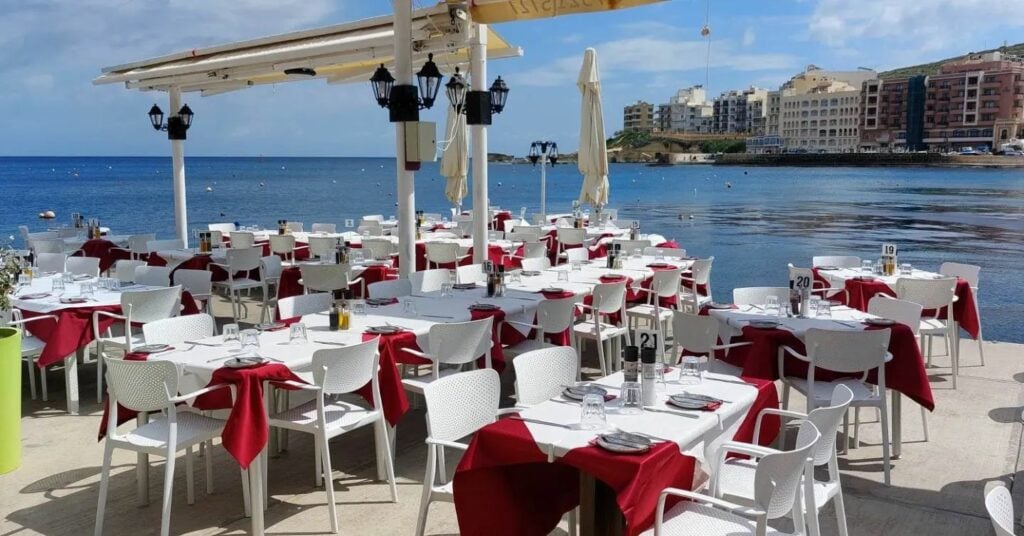 But when you finally drag your eyes away from the scenery you'll find such delicacies as Caprese salad with mozzarella and olives, Gozo cheese ravioli, rabbit in a sherry sauce, and duck breast in a caramelised orange sauce. See…I told you that you'd be glad you looked at the menu. Bon appetite!
If you stroll down the edge of Marsalforn Bay on the north coast of Gozo, you'll find this charming place steeped in family heritage and sublime sea views. A local institution since it opened in 1973, the restaurant is located in three old boathouses right on the water's edge.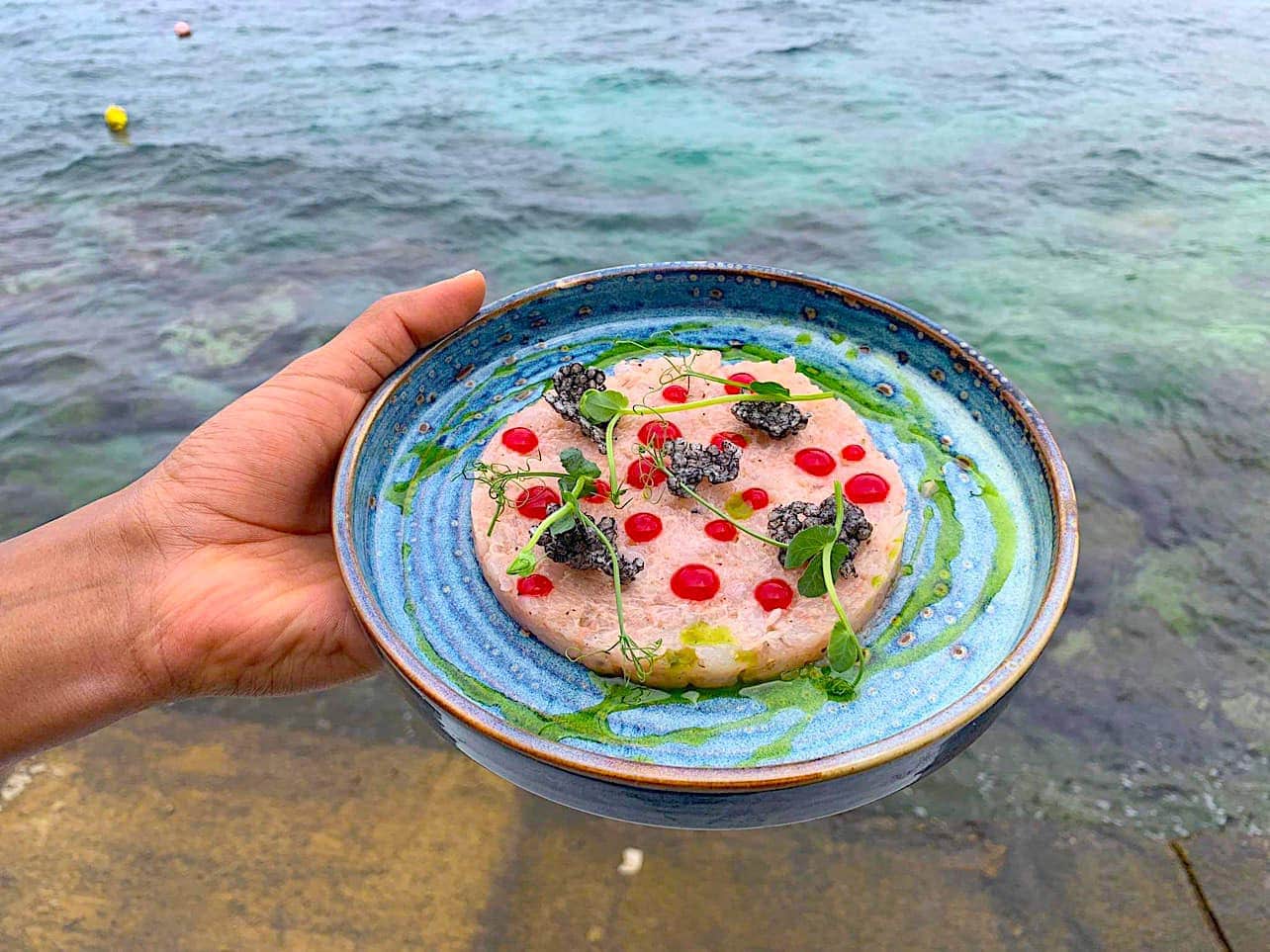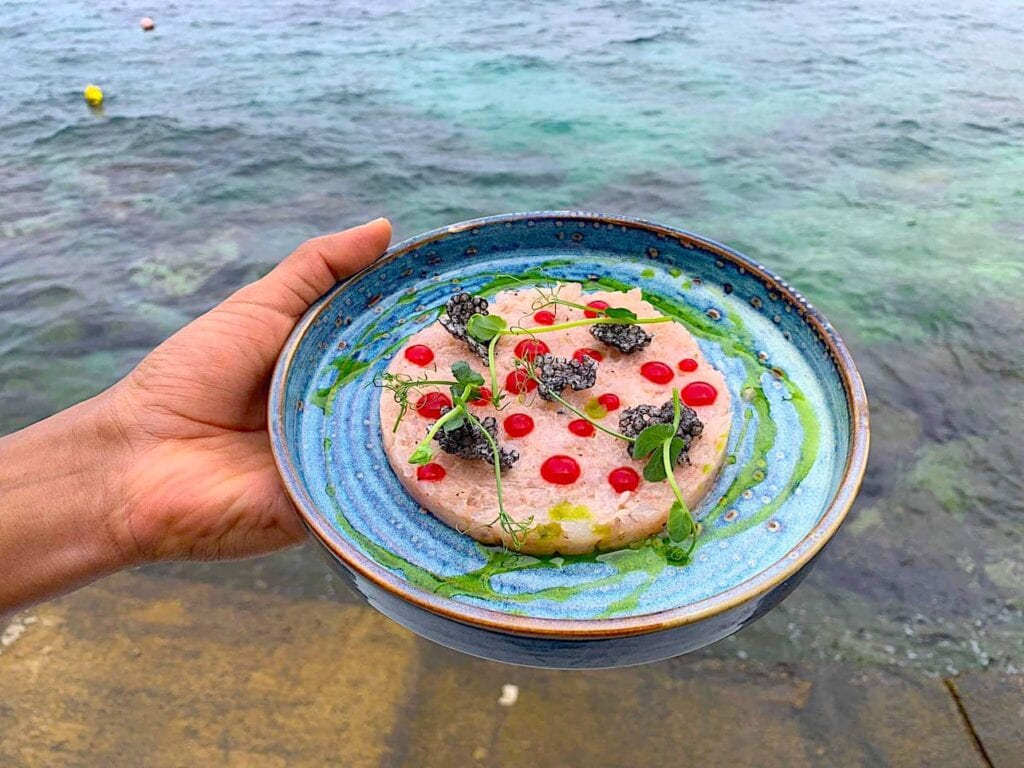 If you've ever dreamed of whiling away an afternoon at a café table on a Mediterranean island, Il-Kartell is the place to go. Oh, and while you're at it, sip a glass of wine, and savour one of the simple dishes on the menu.
Where the white, rocky slopes of Gozo's hills step down to the edge of the Ta' Cenc cliffs overlooking the ocean, you'll find Il Kantra Lido. It's more of a beach resort than an actual restaurant. But the great thing about this place is that you can escape the afternoon heat and sip a cold drink, lay on a sunbed or sample one of their tasty, island-inspired dishes.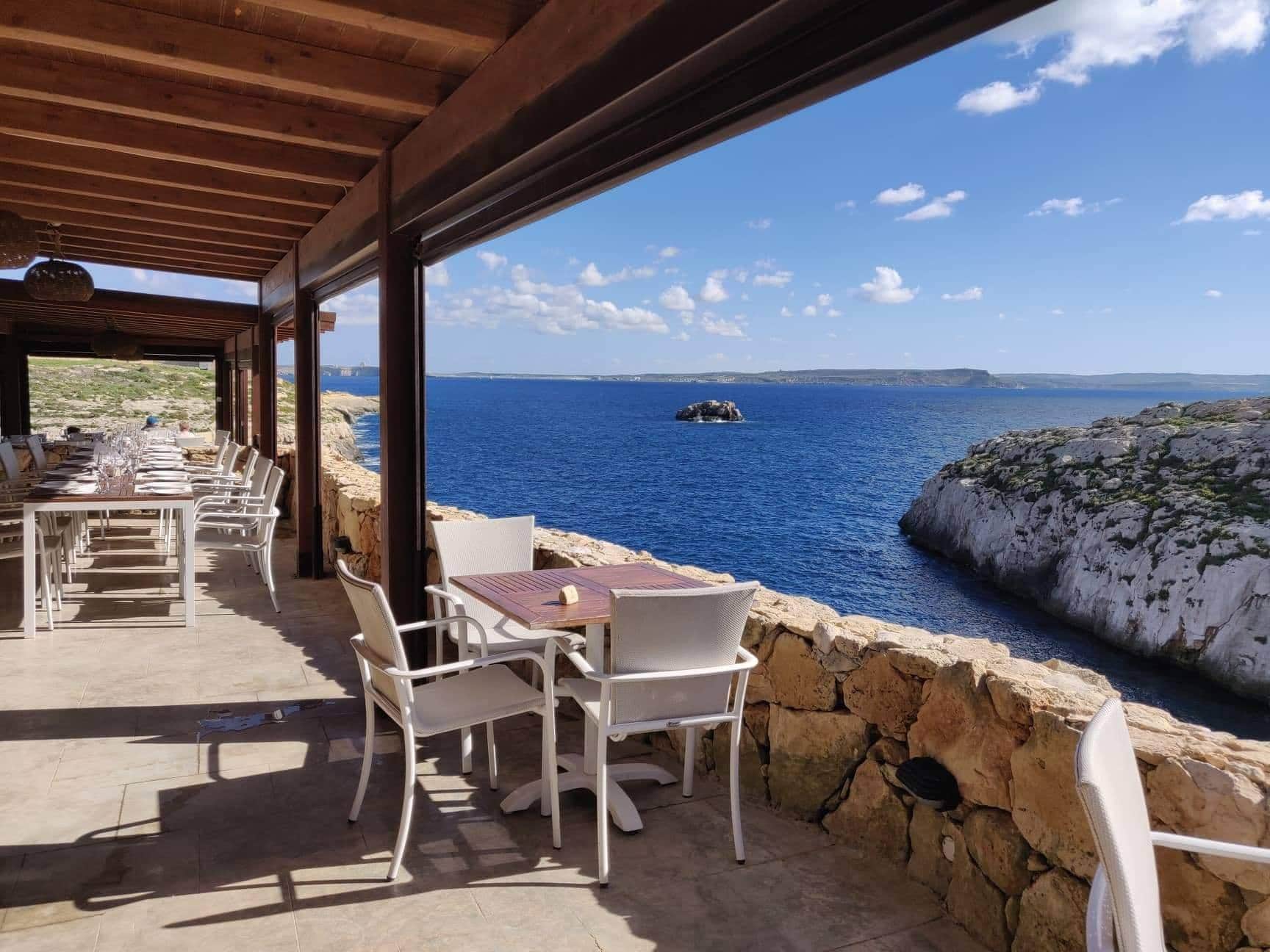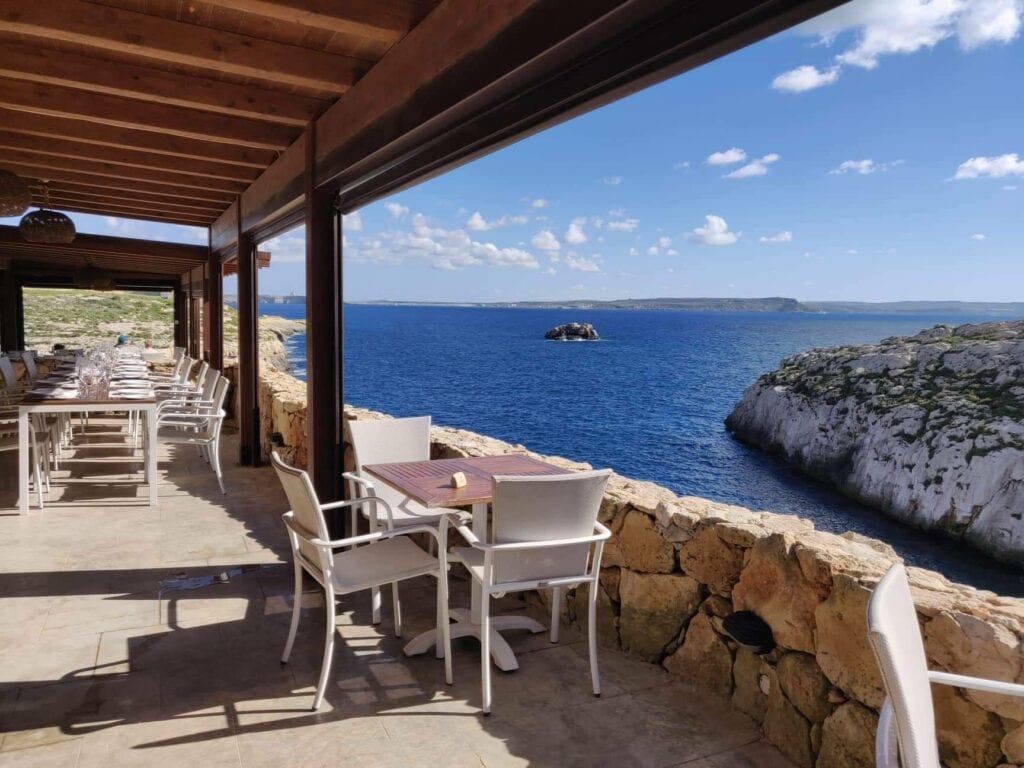 On the menu you'll find tuna carpaccio, tagliata di tonno in a pistachio crust, and the Mediterranean standard, calamari. You can also book a wine-paring dinner for two which will introduce you to the perfect wines to accompany the tasty Maltese and Gozitan dishes.
Situated in St John the Baptiste Square, right in the centre of Victoria, this place has a sophisticated, urban feel that sits nicely alongside its location in the historic heart of Gozo's capital. If you're looking for a restaurant for a special occasion, this place is perfect.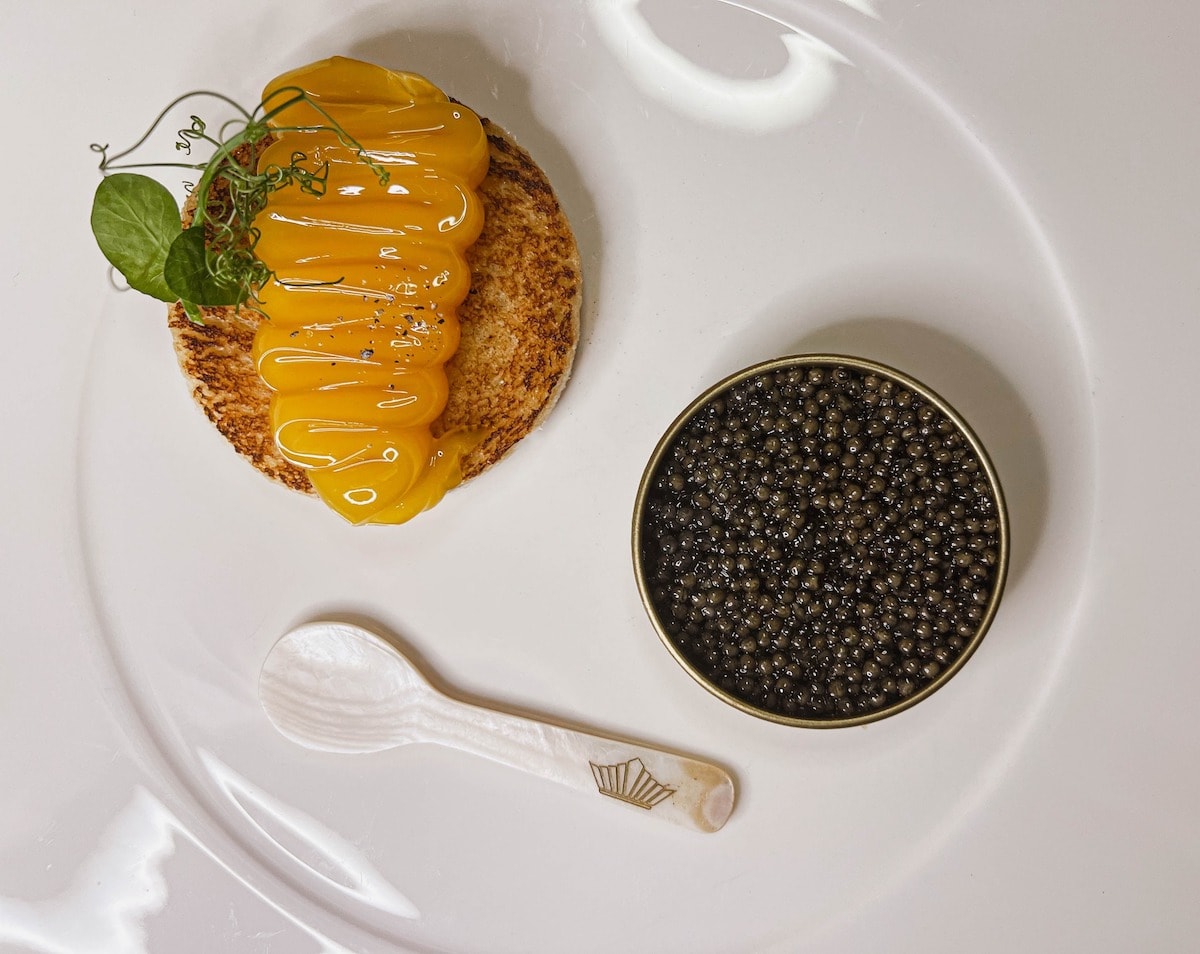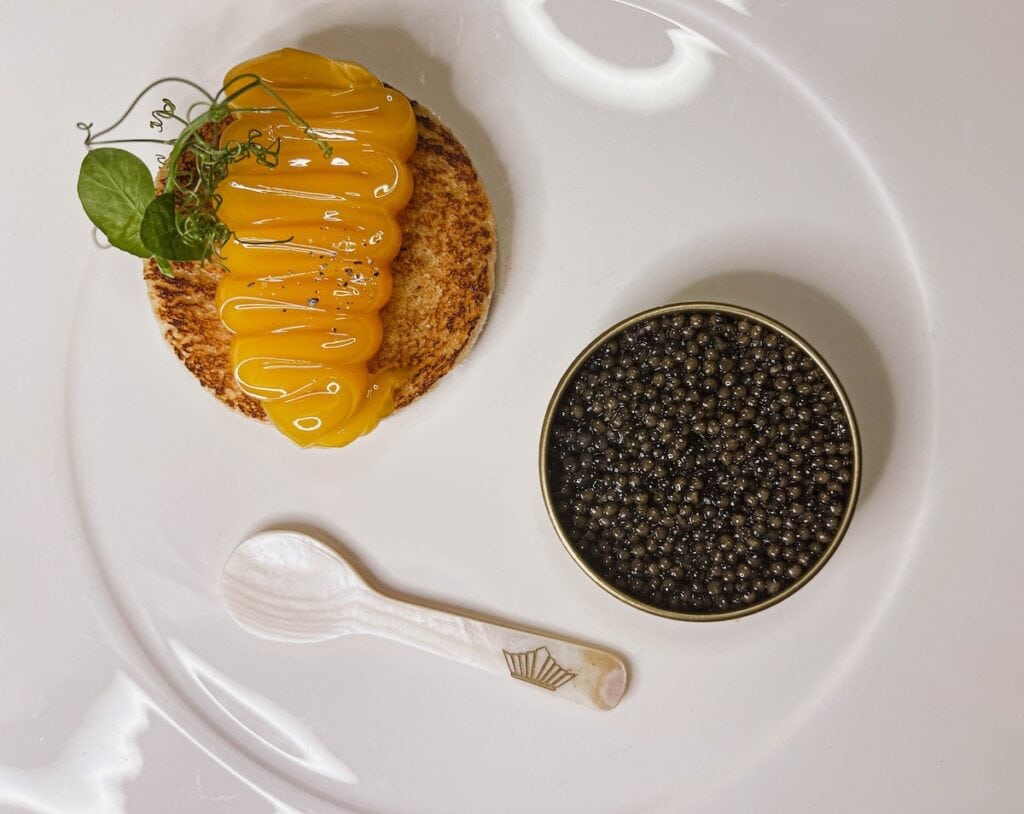 You can feel sophisticated as you try Belgian Royal Cavier served on toast, savour the Iberian flavours of Spanish lamb rump, try a saddle of rabbit, or a line-caught fish special. Finish with a pistachio and strawberry delice and finish with a nightcap!
With jaw-dropping sea views and traditional Maltese and Mediterranean dishes on the menu, this bright, modern restaurant is popular with locals and visitors alike. The food here is ultra-fresh and so colourful it looks like impressionist artwork on a plate.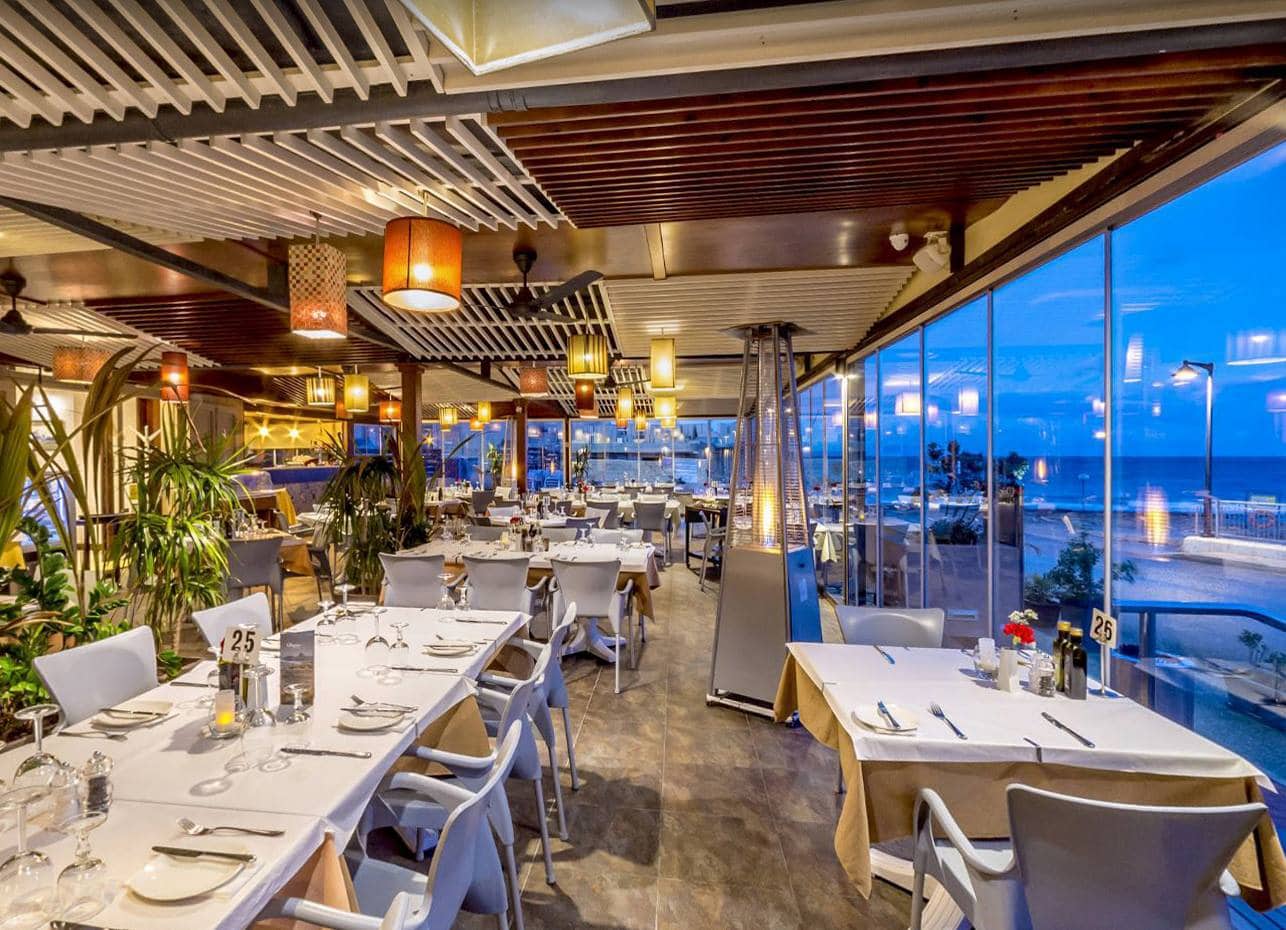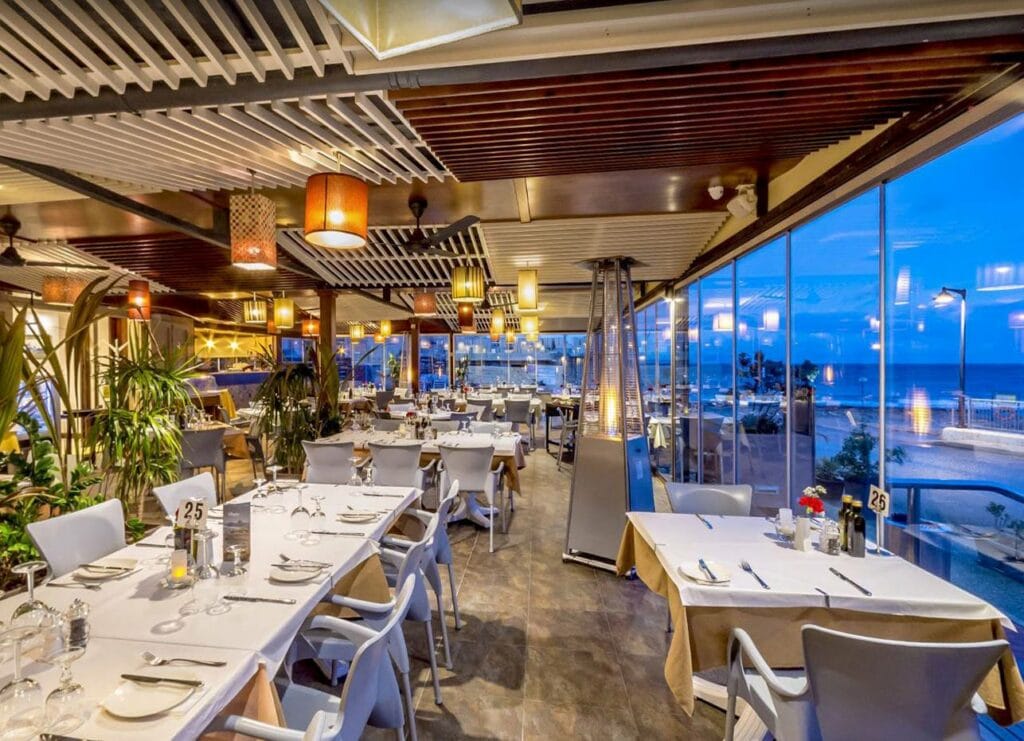 I'm a great fan of salads when I'm beside the sea, and the menu at Qbajjar is loaded with them. The day we visited I started with some Crudo di Mare, which is raw fish with extra virgin olive oil, sprinkled with some of that tasty salt from Gozo. Then I had the delicious Insalata di tonno fresco which is a salad of grilled tuna with mixed peppers, tomatoes and orange. It was absolutely divine!
Fancy a seagull's-eye view of Marsalforn Harbour? Well, this panoramic restaurant set firmly on the harbour's rocky shore offers just that! All of the lovely sights and colours of a busy Mediterranean port are set out before you as you dine at Il Gabbiano, whose name, by the way, is Italian for "seagull."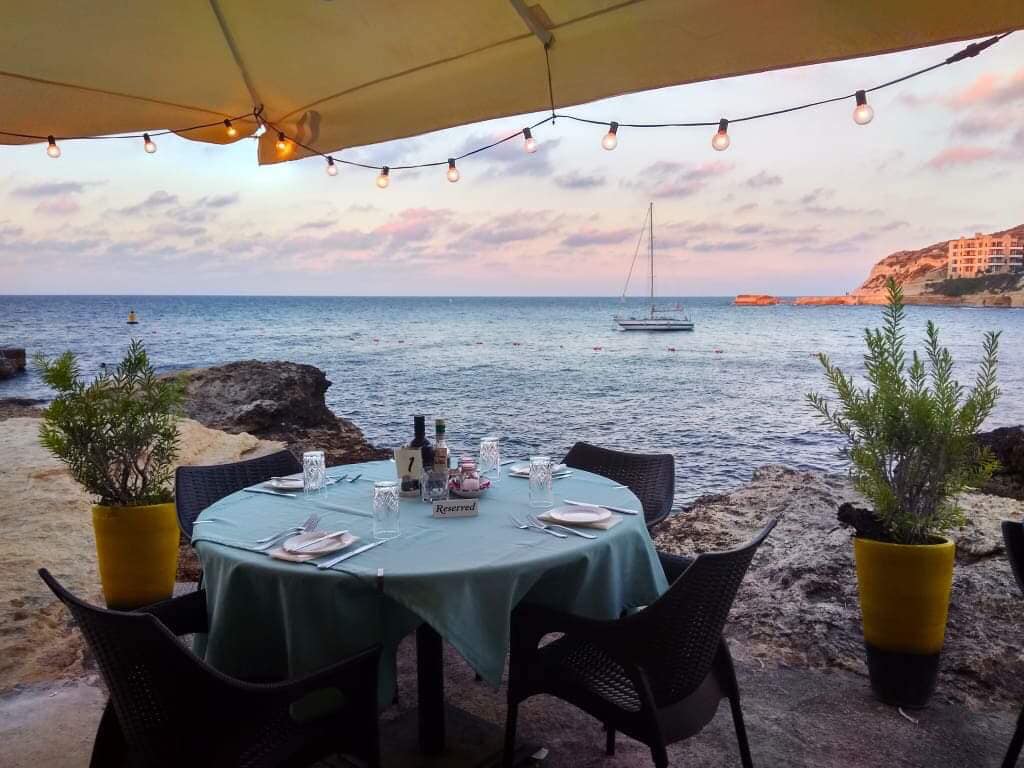 Now, I could tell you about the fabulous, colourful and flavoursome dishes they serve up here: things such as Bouillabaisse fish soup, homemade pork sausages and Casarecce slow-cooked beef fillet. Those dishes are all delicious.
But what I really love at Il Gabbiano are the cocktails. So if you're visiting Gozo Island for a special occasion, why not dress up and saunter down for a Sea Breeze cocktail of vodka and cranberry lemonade, a Starless Star made with prosecco, gin and elderflower tonic, or, my favourite, a Gabbiano Special made with vodka, Midori and organic lemonade. Chin Chin! 
Imagine this. You and your partner in crime are sitting at a table beside a gleaming inlet framed by headlands of weathered stone, with a warm breeze chipping tiny shards of white off the water. The table is laid with colourful seafood, a cocktail in a tall glass decorated with a slice of orange, and an ice-cold beer with beads of condensation running down the outside of the bottle.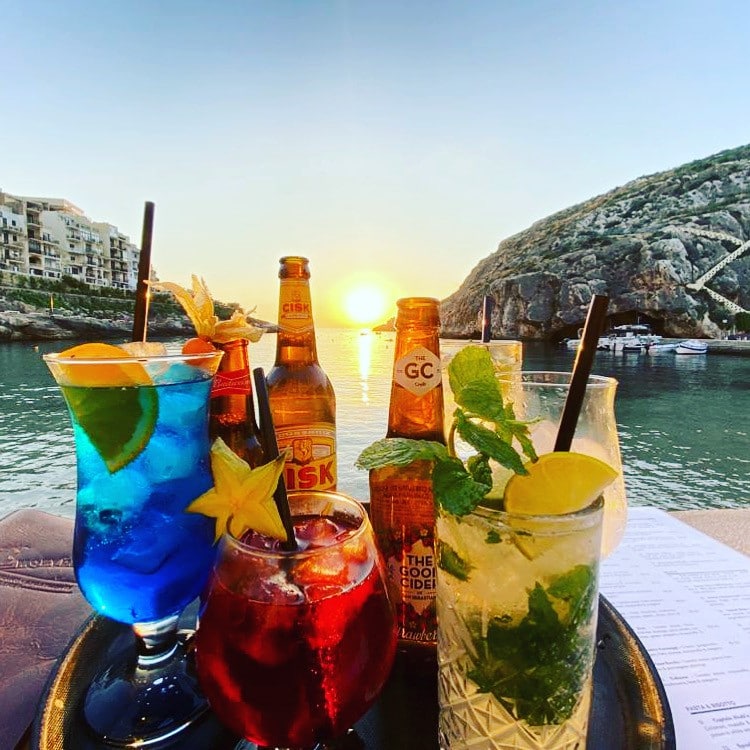 The waiter brings you a platter of fresh salad, bread, dips and olives. You sip your drinks, twirl your sandals on your toes and just sit there saying nothing, staring out at Xlendi Bay and letting the day drift by. Sound good? Well, now you know exactly where to go!
I may have saved the best for last. This Michelin rated restaurant brings together everything that I love about Gozo. Expect classy dishes made by a top chef using the freshest local ingredients, impeccable service and a stunning country location.
The stone courtyards and solid construction of the restaurant buildings give a feel of stability and longevity, much like Gozo itself. The summer air is heavy with the balmy scent of herbs and you can dine alfresco or tuck yourselves away at an intimate table for two.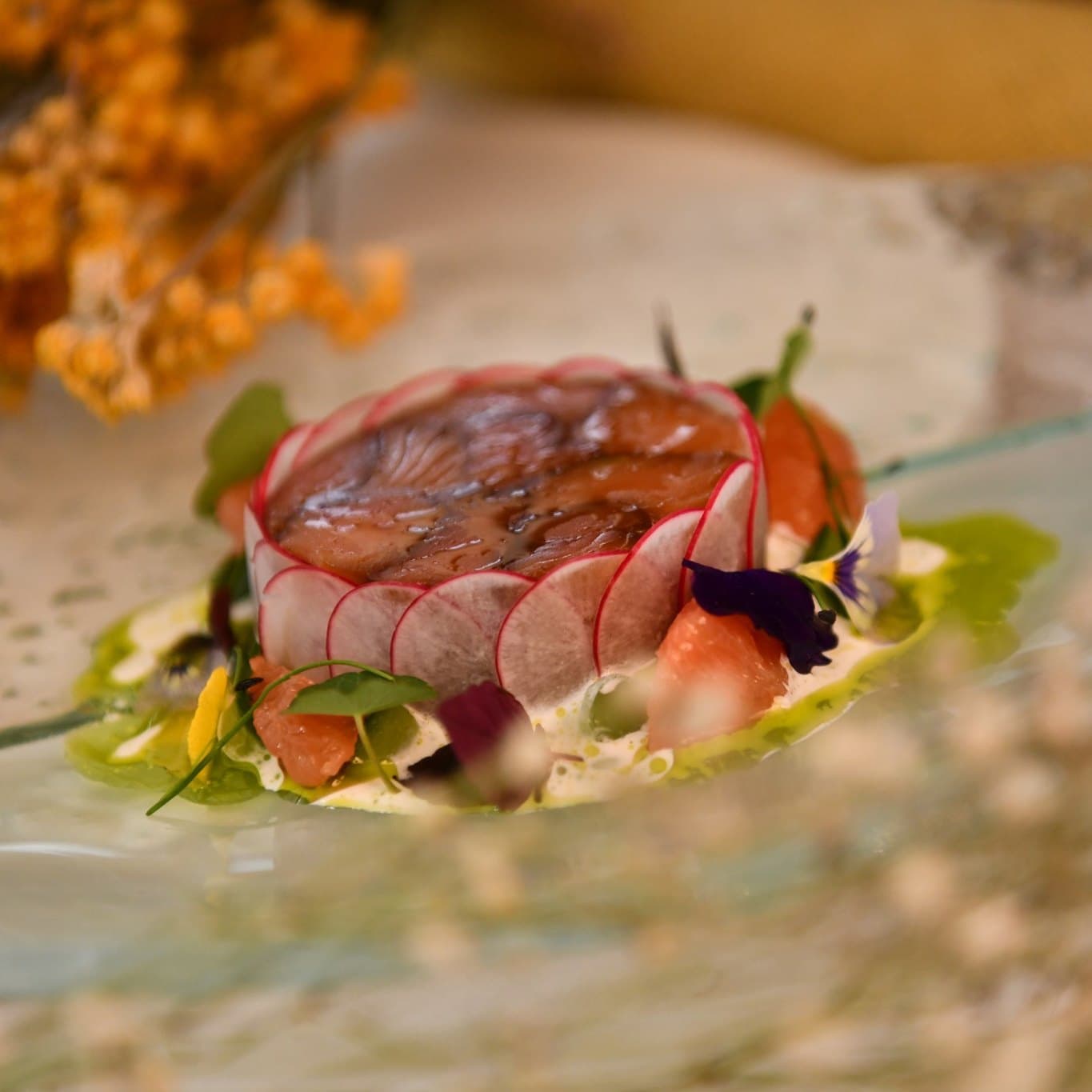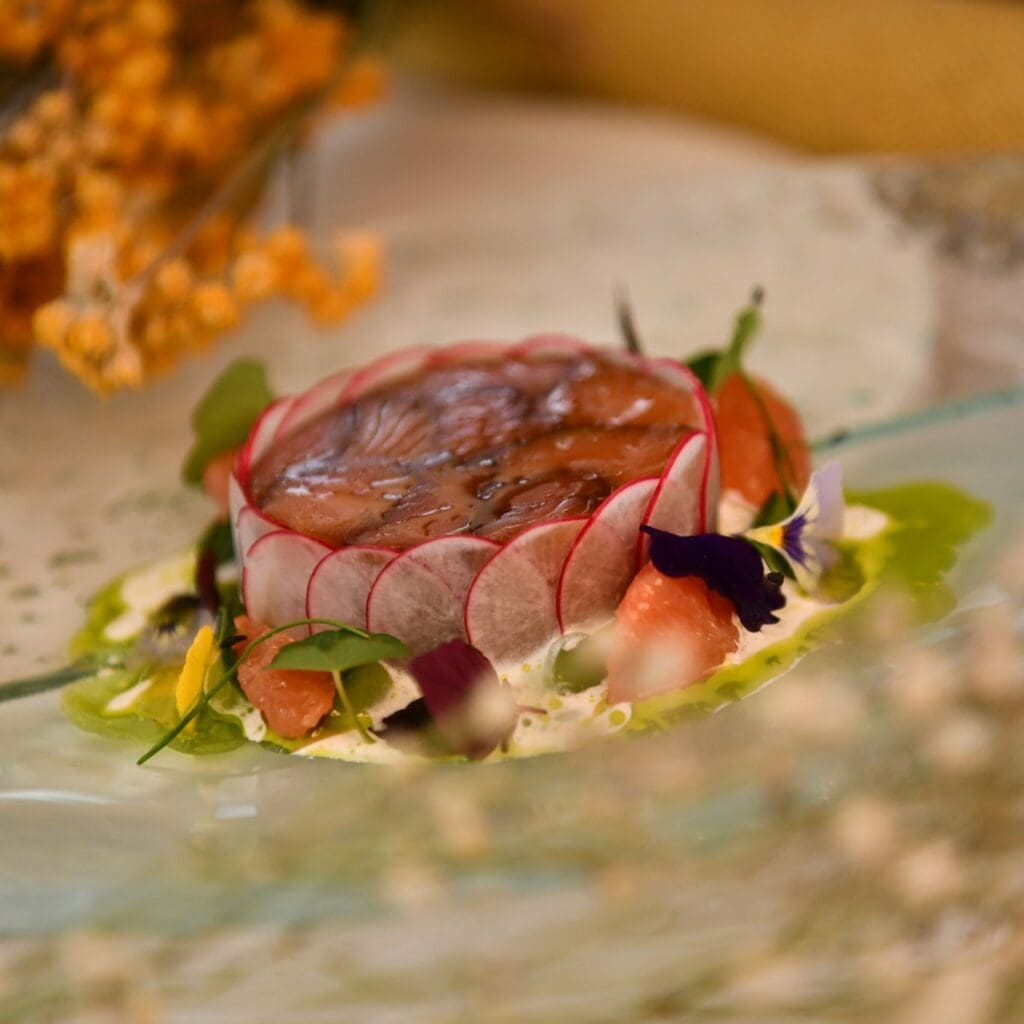 The menu combines simple ingredients found in the island's markets, along with sophisticated ingredients from the wider world. Try the octopus ragu, the steamed fresh fish with roasted celeriac, or an Irish chateaubriand carved at the table. Finish your night on this dreamy island with a pineapple flambé dripping with rum and pink peppercorn ice cream.
---
Gozo Island is an idyllic destination with charm, delightful cuisine and sublime scenery. It has a peaceful nature, which rubs off on everyone who visits. You'll feel calmer from the moment you arrive!
So, if you're looking for a destination offering fresh food, tranquility and a unique Mediterranean spirit, Gozo Island is the place for you! This special island will leave an everlasting impression on your heart. It certainly left one on mine!
If you're planning your trip, don't miss my guide to the 15 Best Luxury and Boutique Hotels in Gozo.