Everyone knows the Caribbean is a vibrant part of the world, but Antigua was something else. So I feel like it's time to give you a colourful tour of this stunning island. Warning: you might want to grab sunnies for some of these!
A lot of you will know by now that my wanderlust and my love of colour are pretty much intertwined. Hello colour, hello travel, hello Chloe! It started when I was a kid, dragging around my giant panda toy, my bright red Fireman Sam backpack and wearing as many clashing colours on my dress, shoes and tights as possible! Needless to say, this passion to live in a vibrant world has stuck… and thankfully my dress sense has marginally improved!
The turquoise water of the Caribbean
We spent a day on a catamaran taking in all the action of Antigua Sailing Week, and it was on this trip that I saw water a different shade to anywhere else in the world. It sparkled, like a bright aqua gemstone, and I kept taking my sunglasses off and putting them on again, unsure if what I was seeing was real!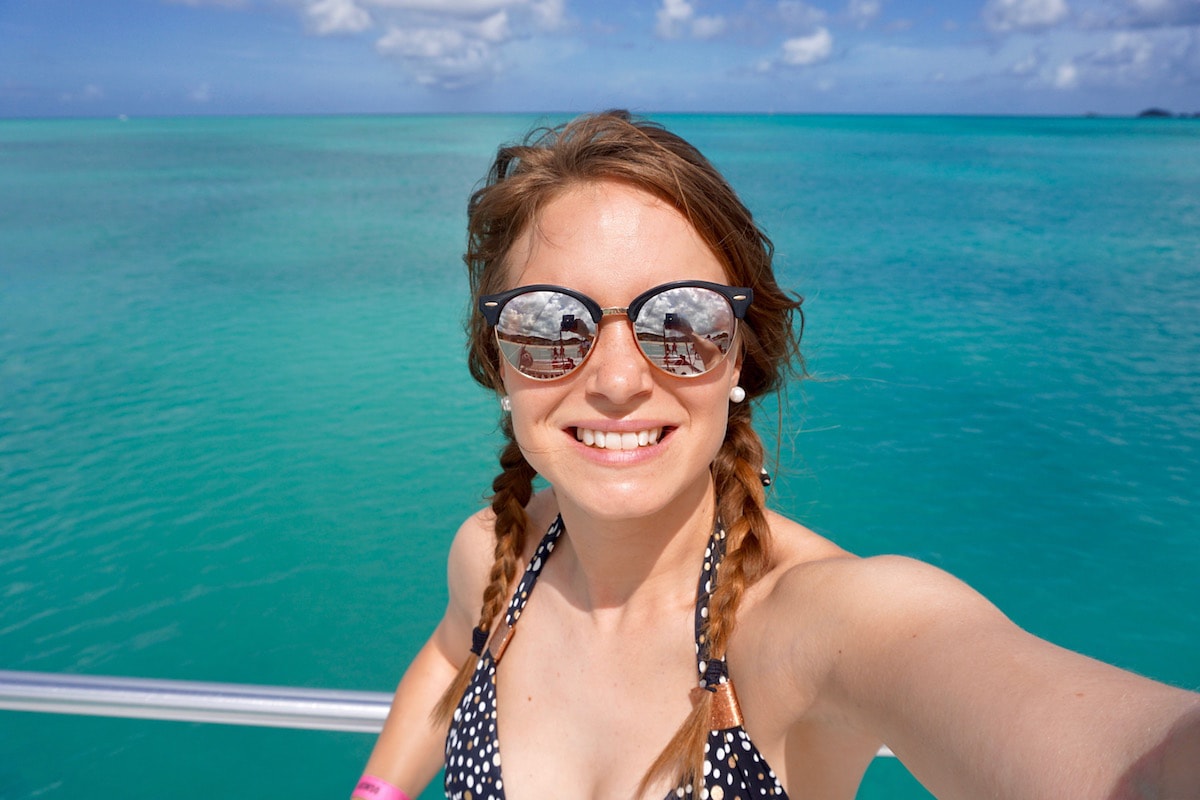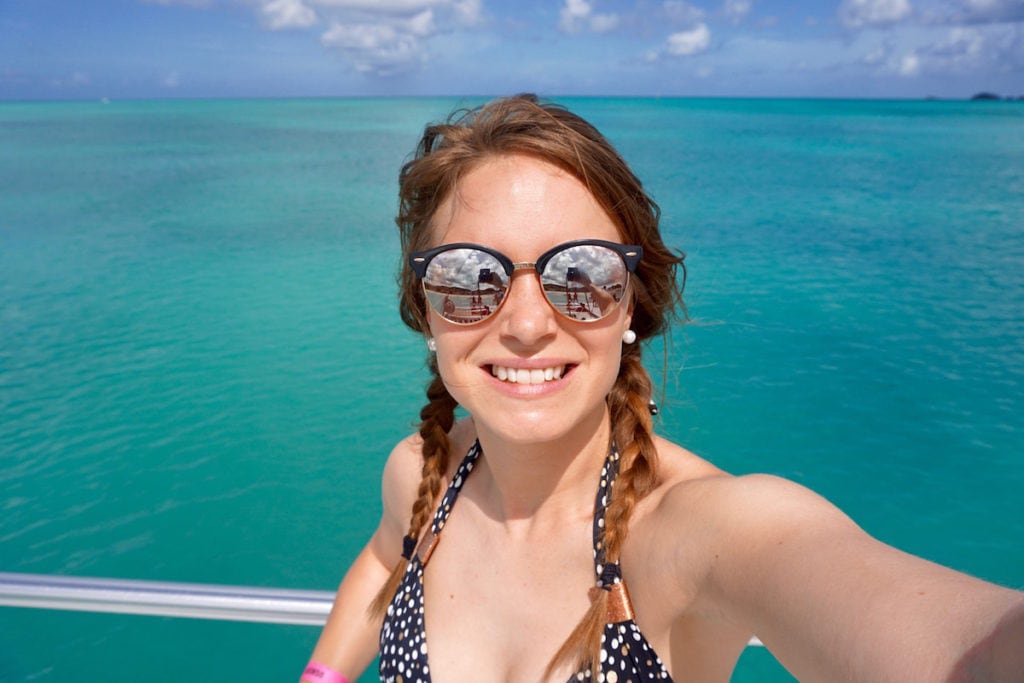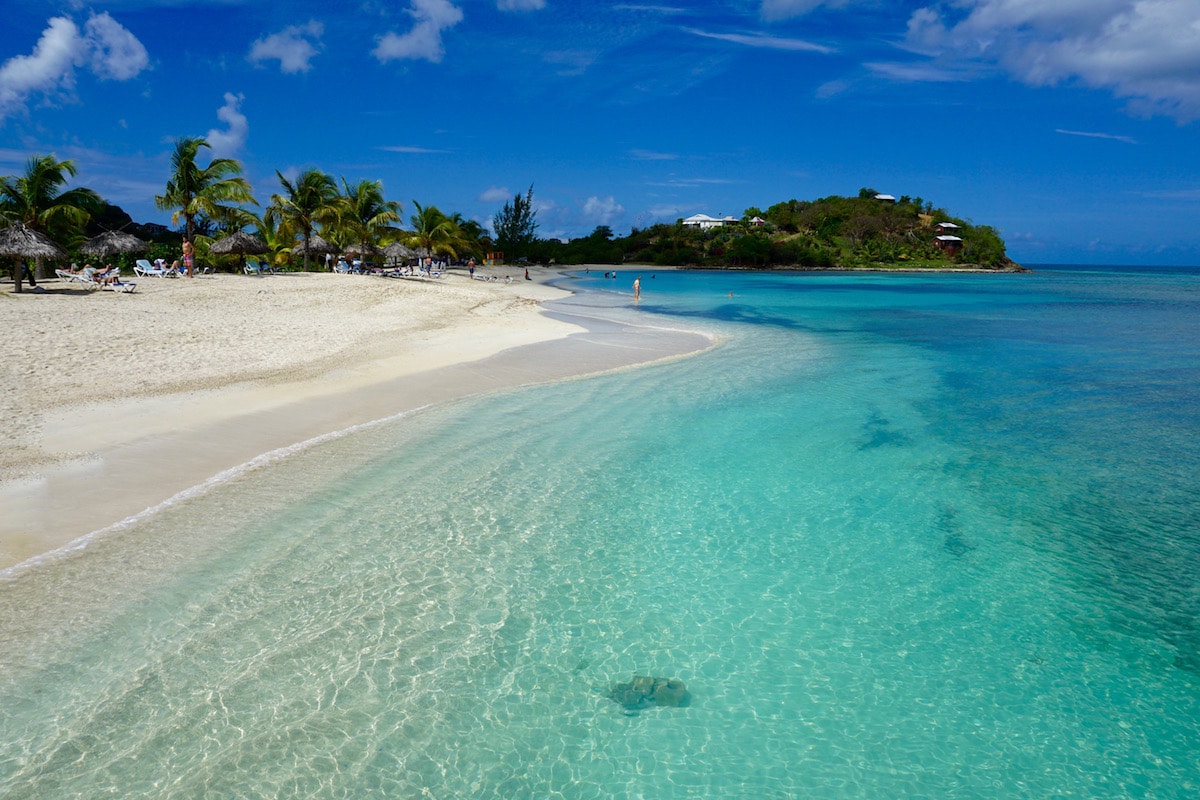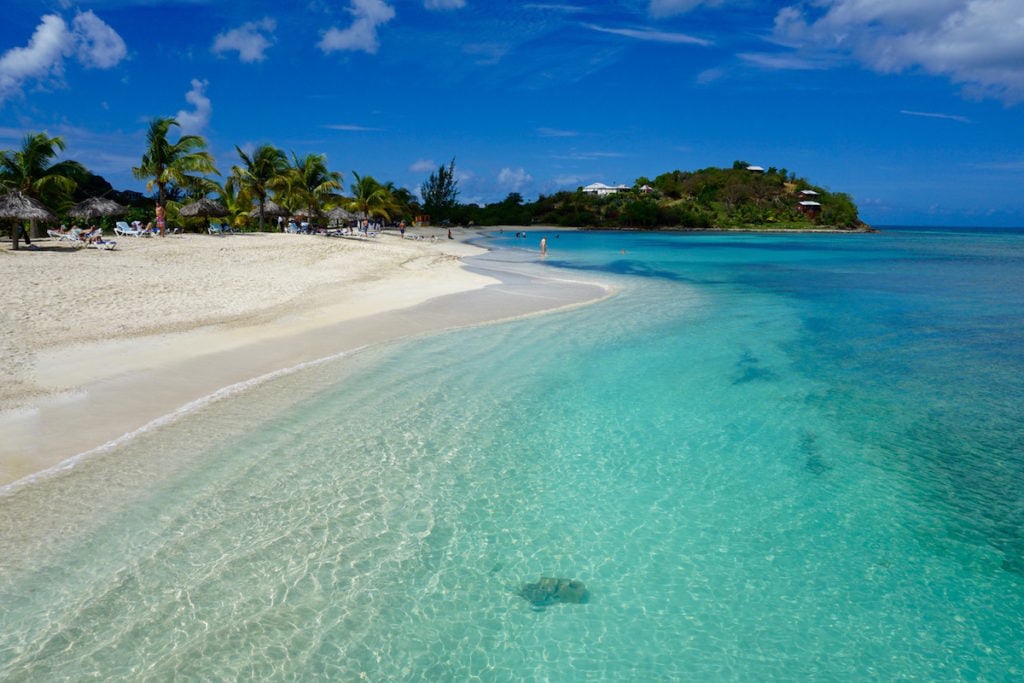 The deep blue water of the Atlantic
Just moments from the bright waters mentioned above, was a shade of blue that was so deep, so dark, so rich and mysterious. It was in this water that the boats competed in Antigua Sailing Week.