Ready for a colourful tour of Antigua? Warning: you might want to grab sunnies for some of these photos!
A lot of you will know by now that my wanderlust and my love of colour are pretty much intertwined. Hello colour, hello travel, hello Chloe! It started when I was a kid, dragging around my giant panda toy, my bright red Fireman Sam backpack and wearing as many clashing colours on my dress, shoes and tights as possible! Needless to say, this passion to live in a vibrant world has stuck… and thankfully my dress sense has marginally improved!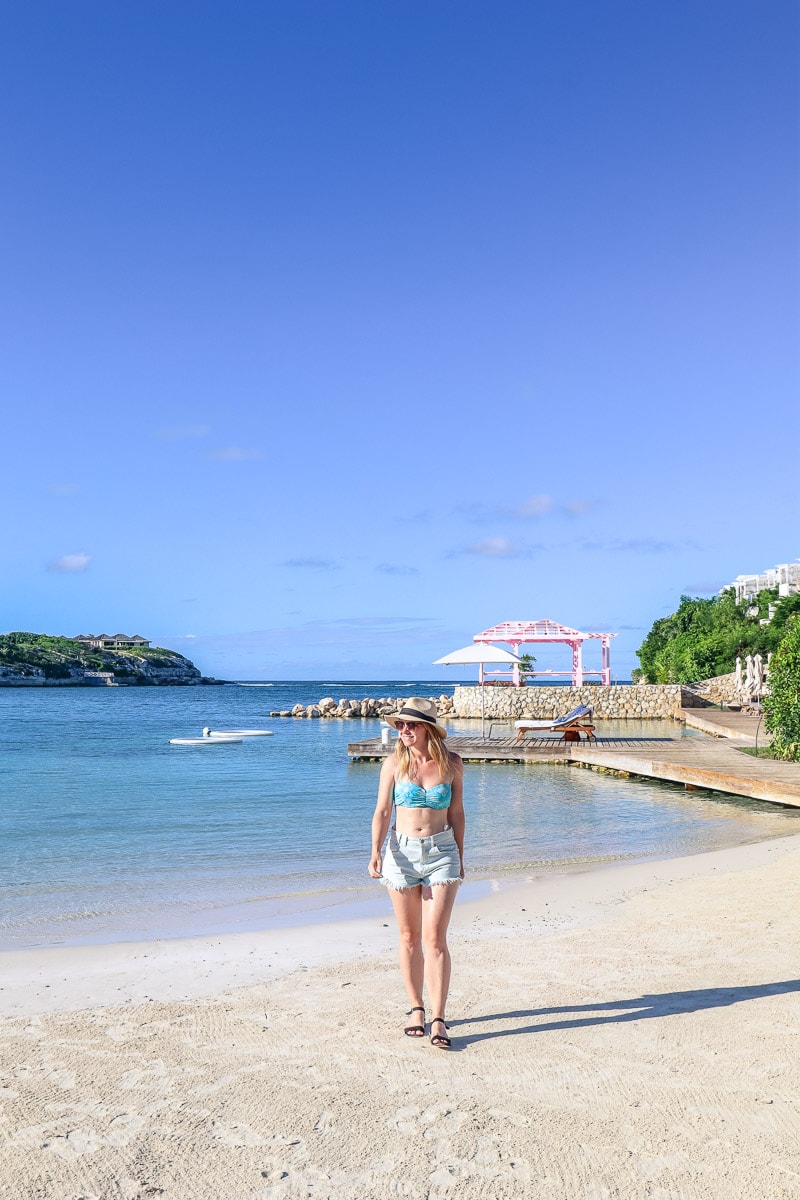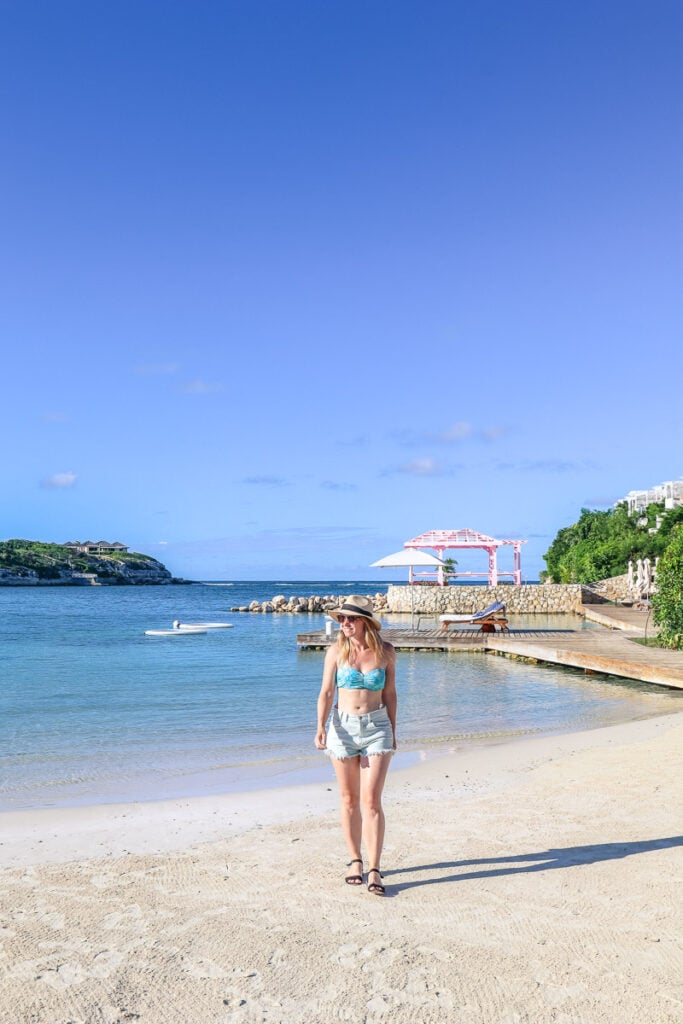 The turquoise water of the Caribbean
We spent a day on a catamaran taking in all the action of Antigua Sailing Week, and it was on this trip that I saw water a different shade to anywhere else in the world. It sparkled, like a bright aqua gemstone, and I kept taking my sunglasses off and putting them on again, unsure if what I was seeing was real!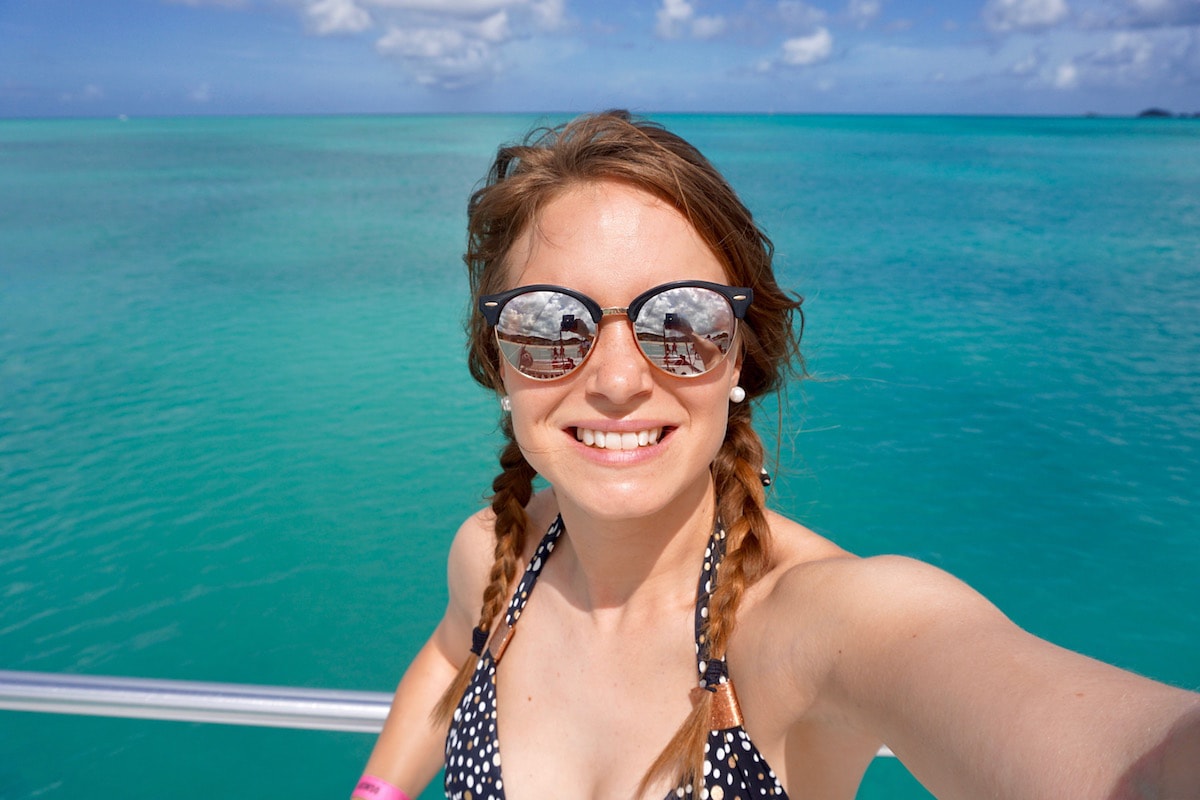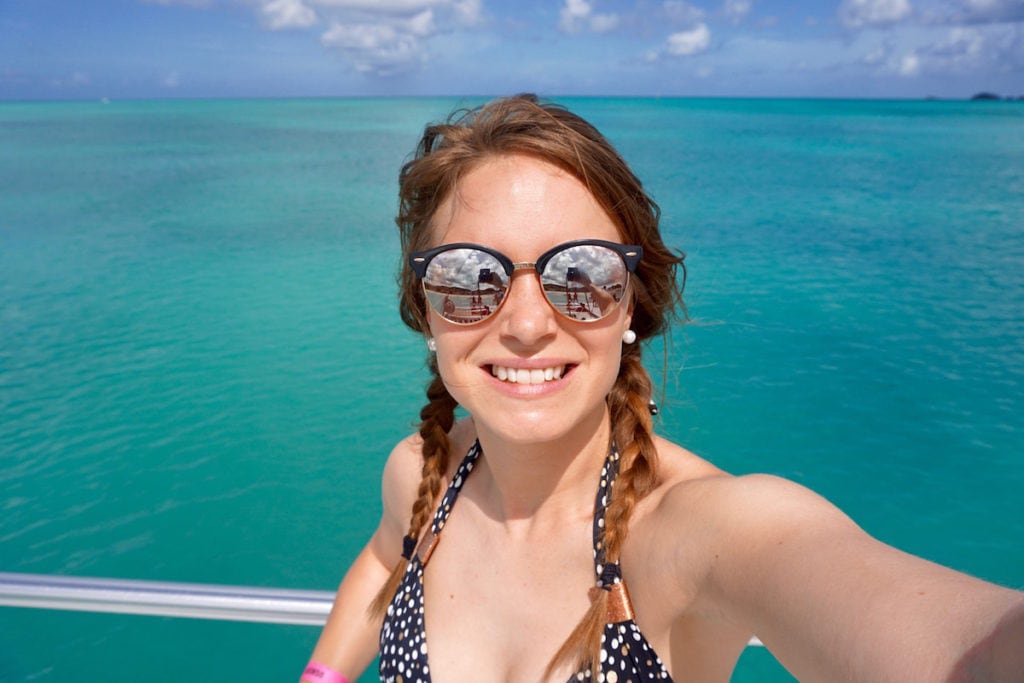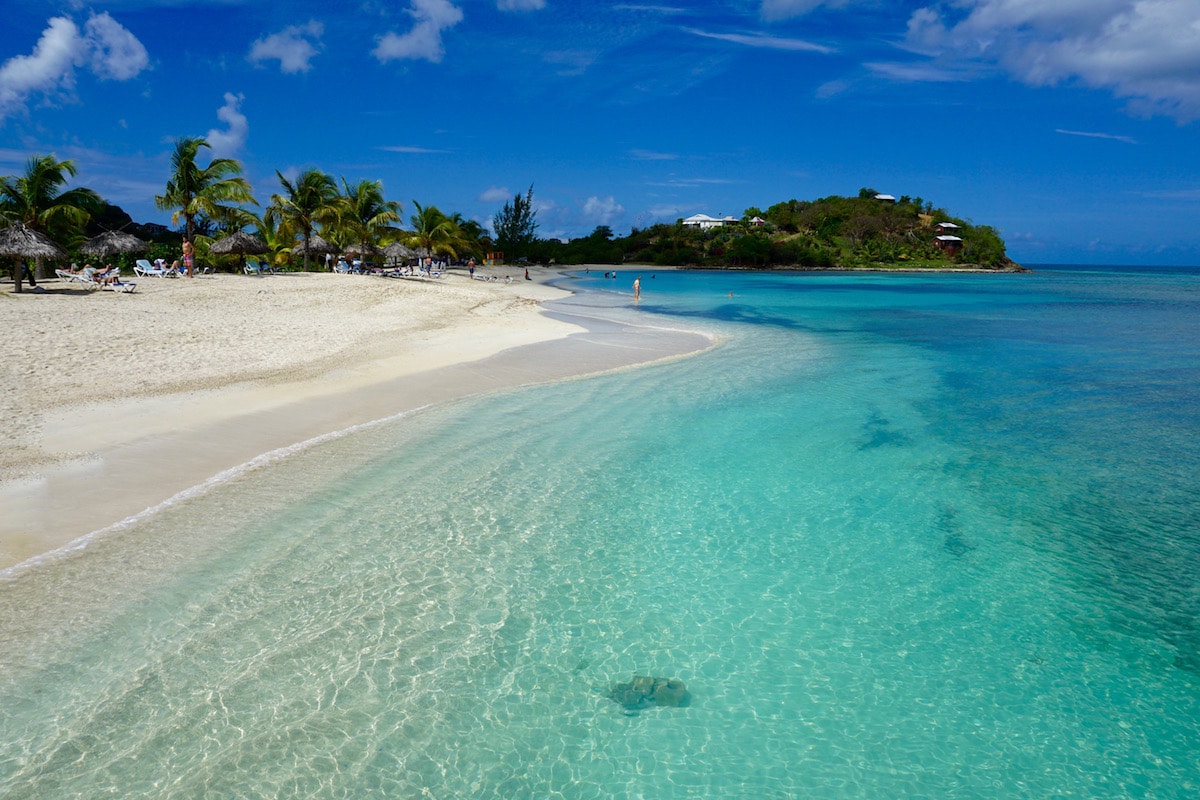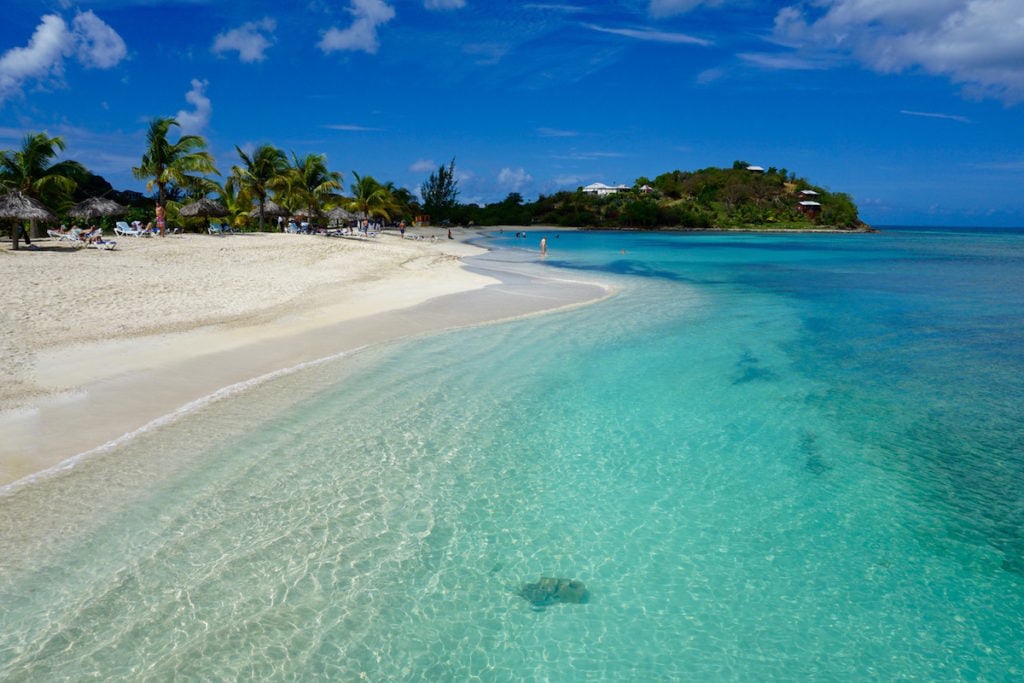 READ MORE: The Ultimate Antigua Travel Guide
The deep blue water of the Atlantic
Just moments from the bright waters mentioned above, was a shade of blue that was so deep, so dark, so rich and mysterious. It was in this water that the boats competed in Antigua Sailing Week.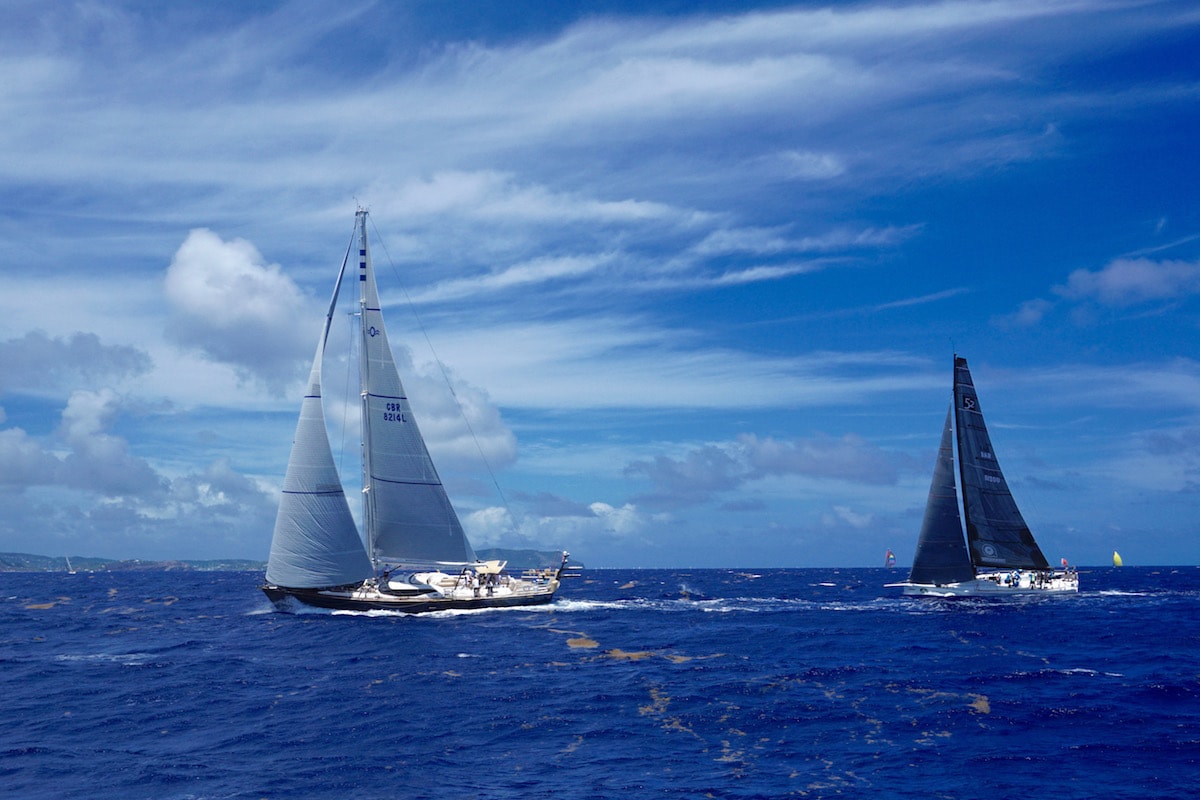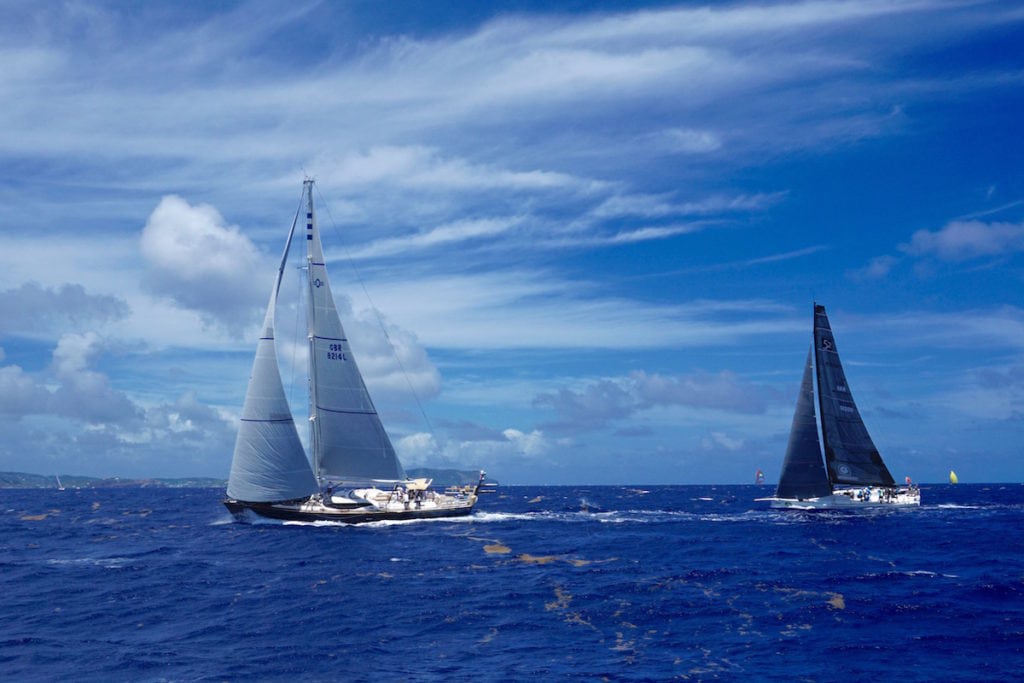 The colourful cocktails
Bright yellow mango daiquiris, pastel shades of passion fruit smoothies, bright orange rum punches and more – Antiguans inject colour into everything they make.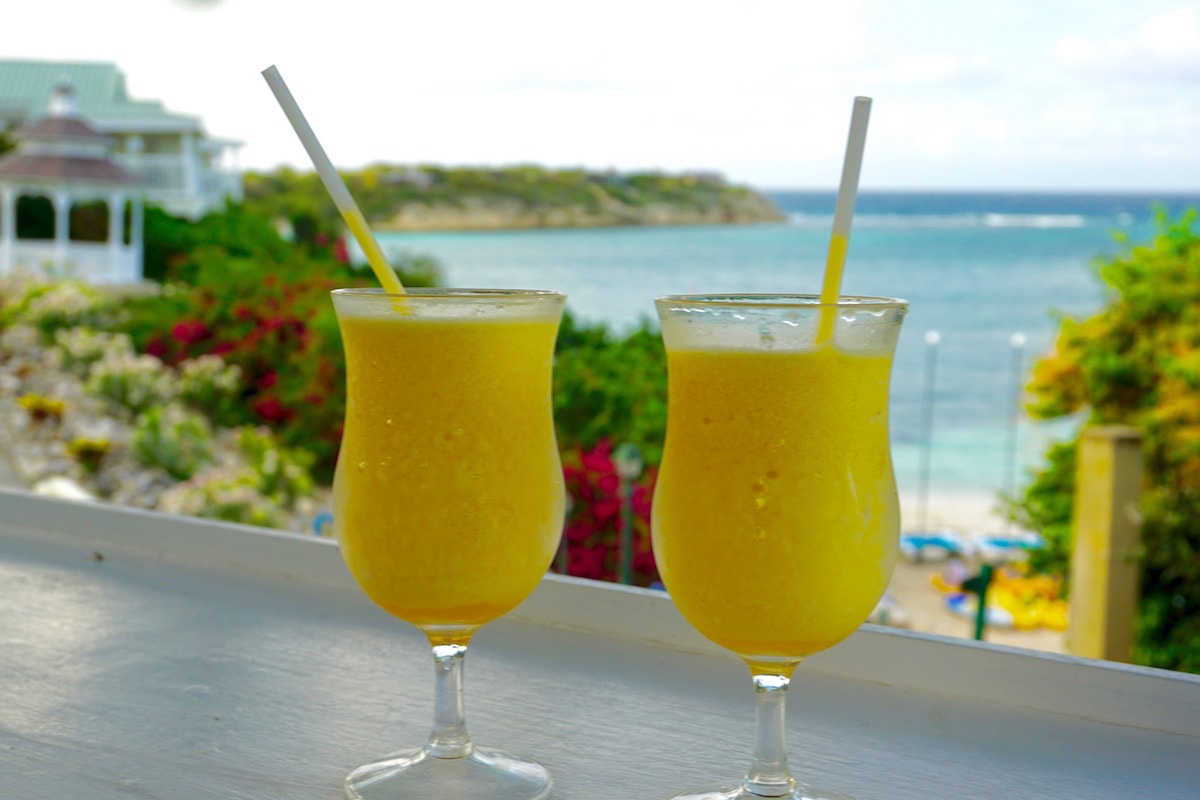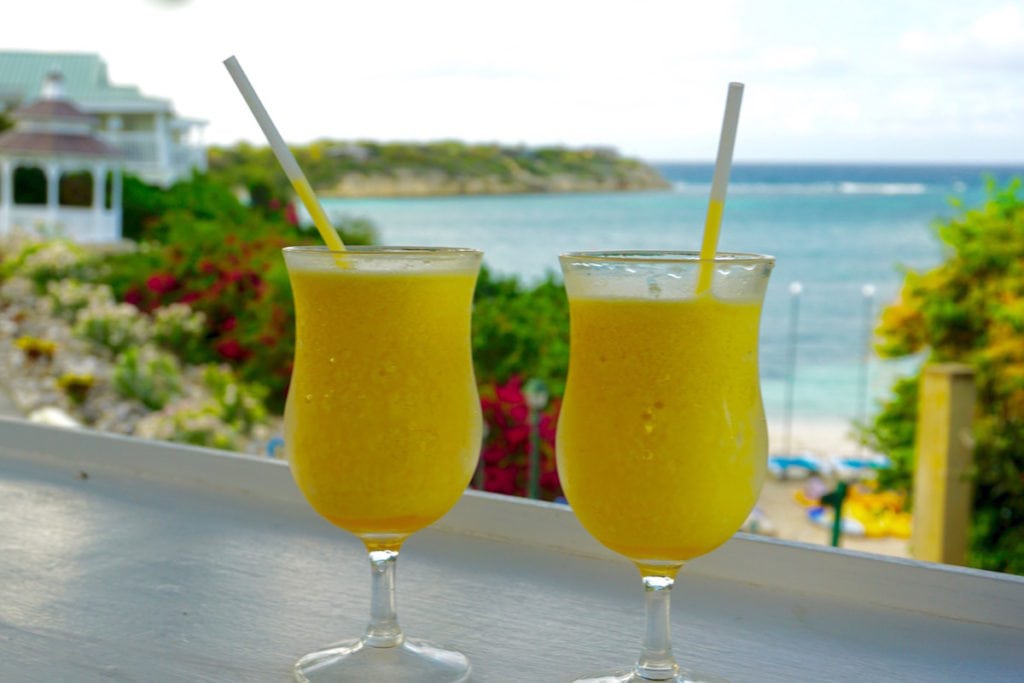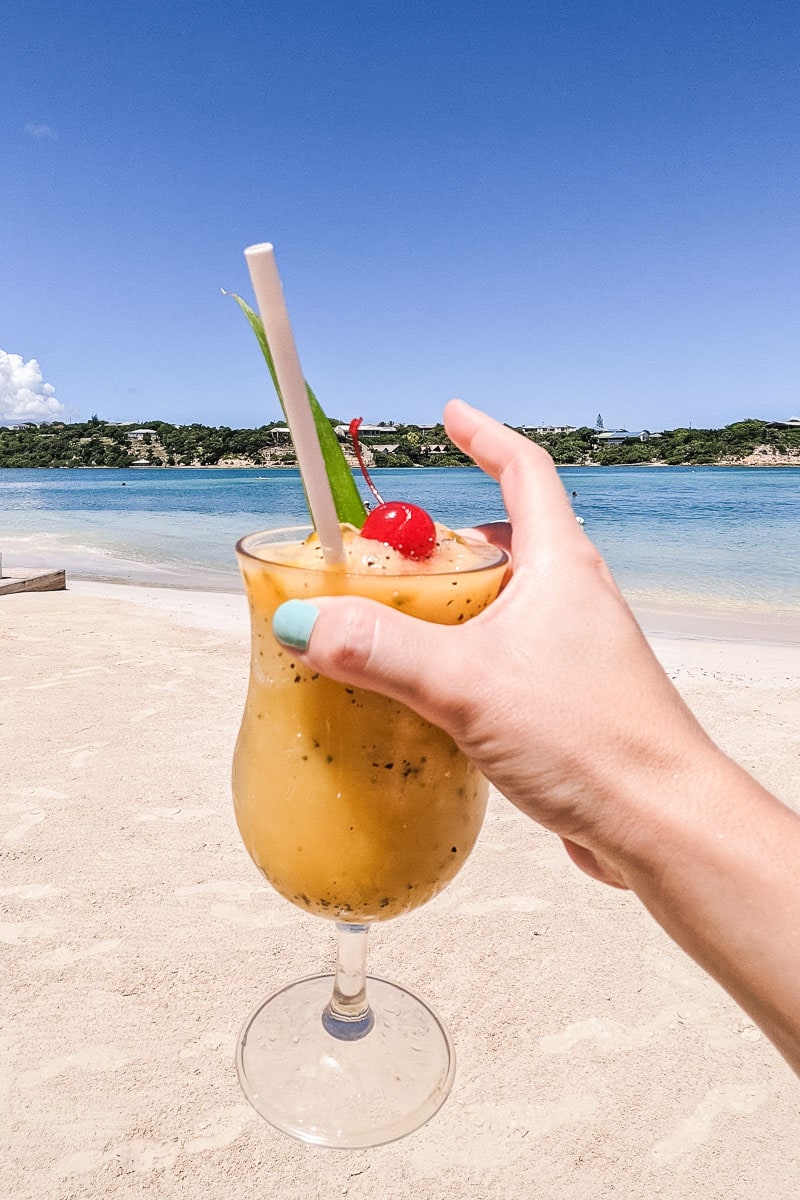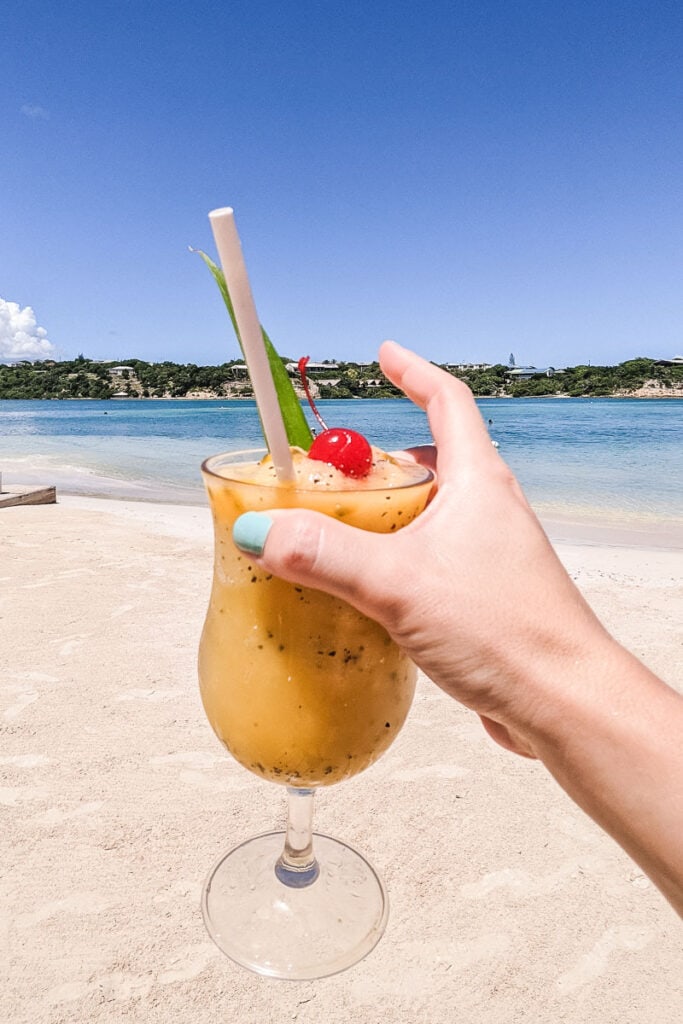 The white sand
Ok, white isn't exactly fitting into the colourful theme of this post, but I think it counts when you're faced with this view. Bright white, contrasting with the cool aqua shade of the sea. Just perfect!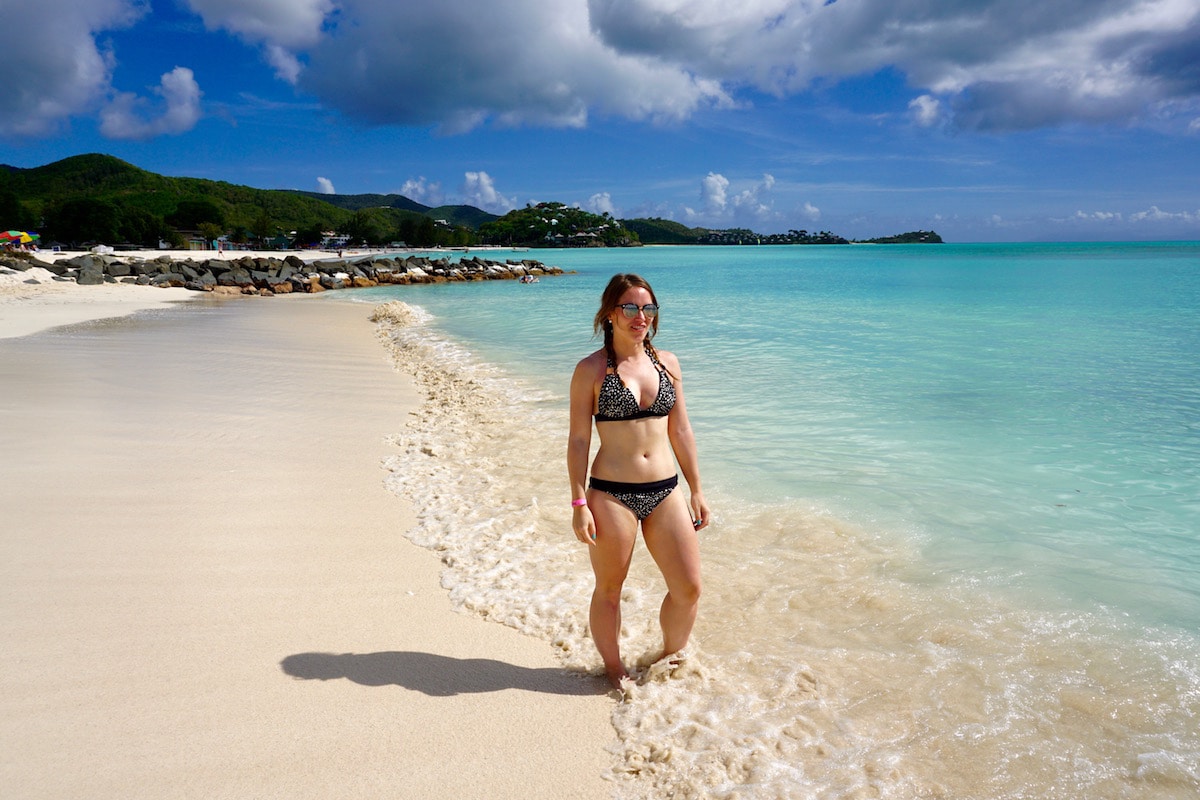 The bright sails of the boats in Antigua Sailing Week
Bright coloured sails made this a super photogenic week to be on the island. I loved the brilliant turquoise sails this boat used.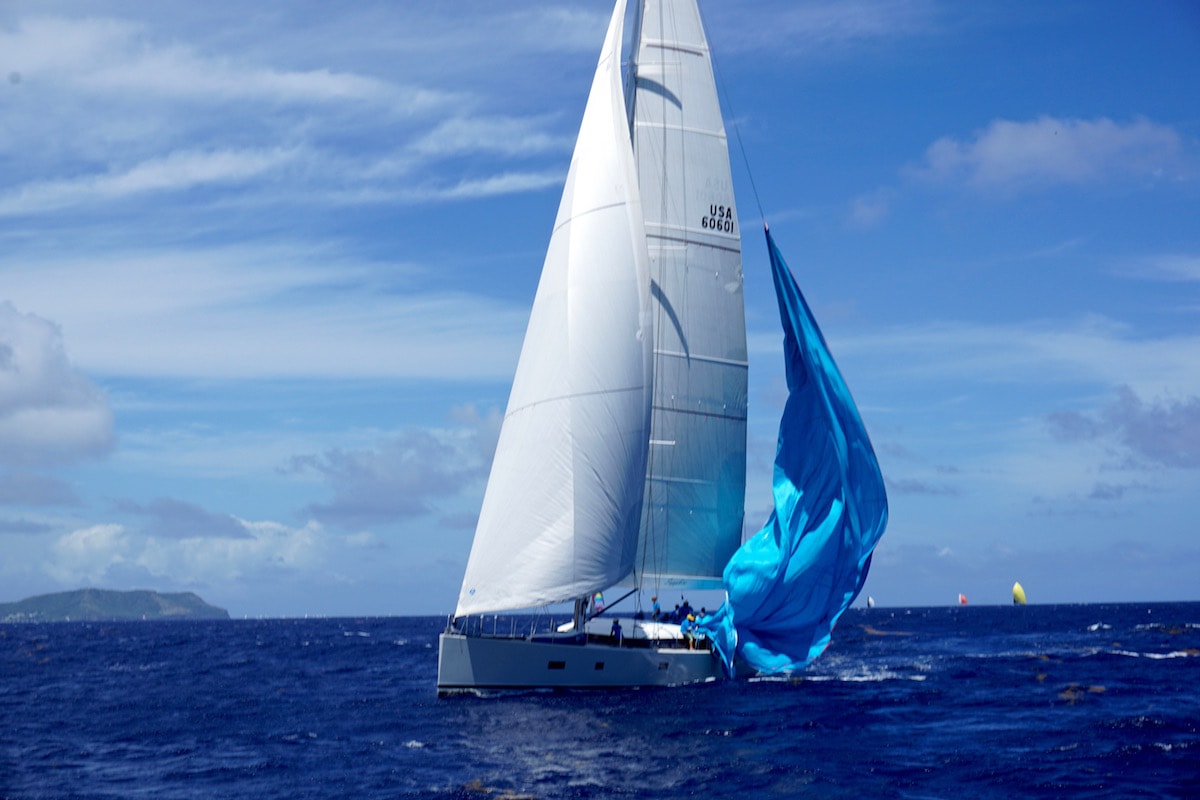 The multi-coloured beach umbrellas
Welcome to Jolly Beach – home of Castaways (a very cute beach bar with umbrellas on the sand). This was a great spot to sunbathe, relax and of course take a dip too! The bar looked like it served great food.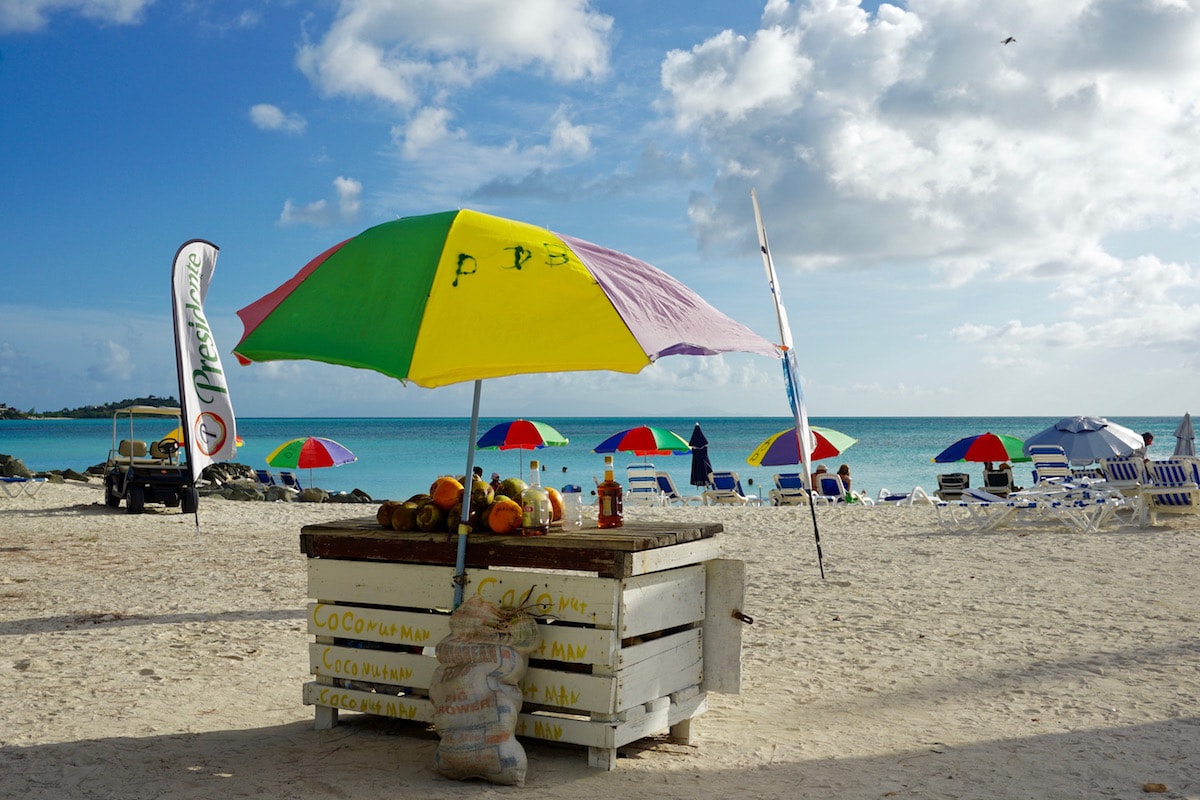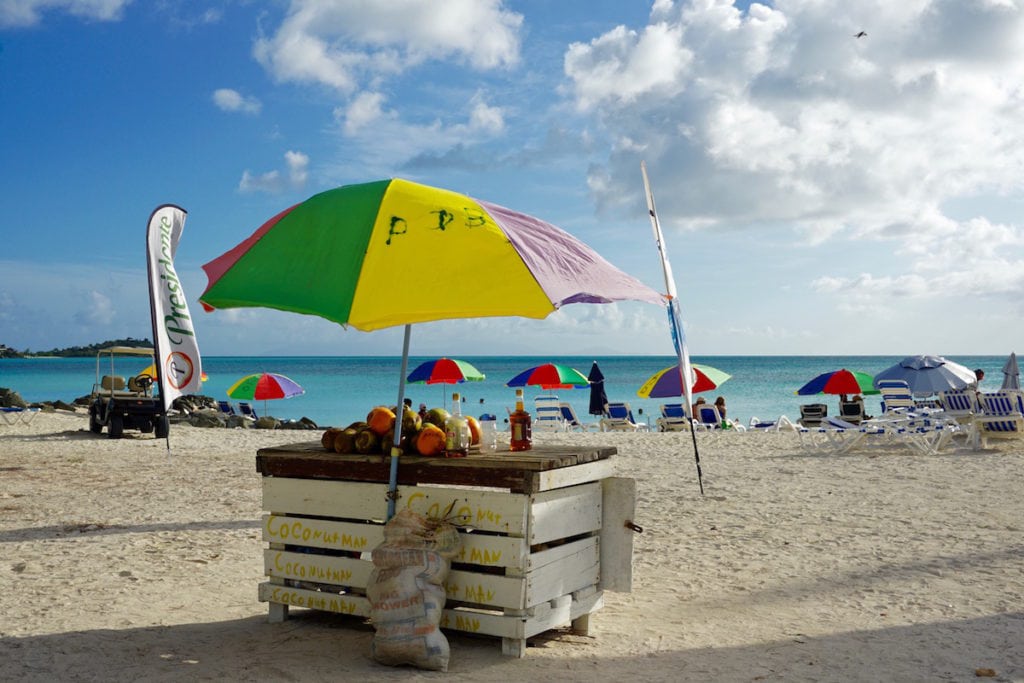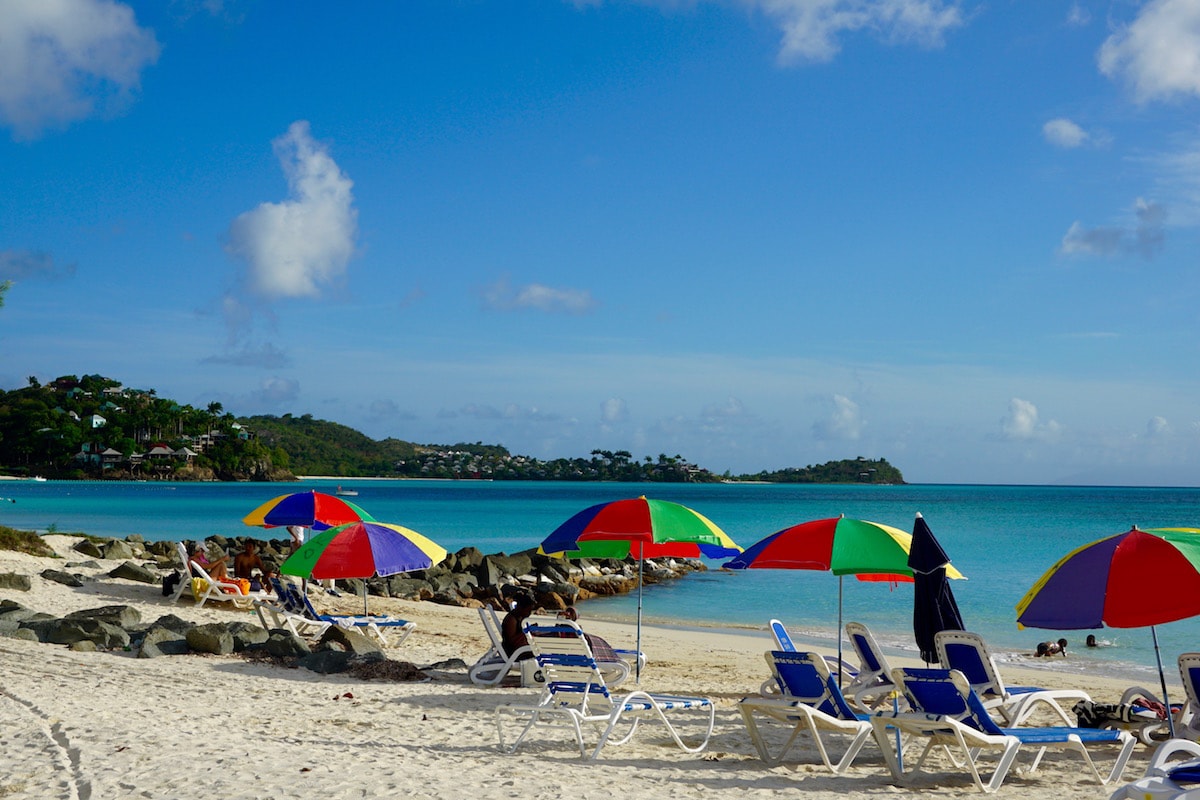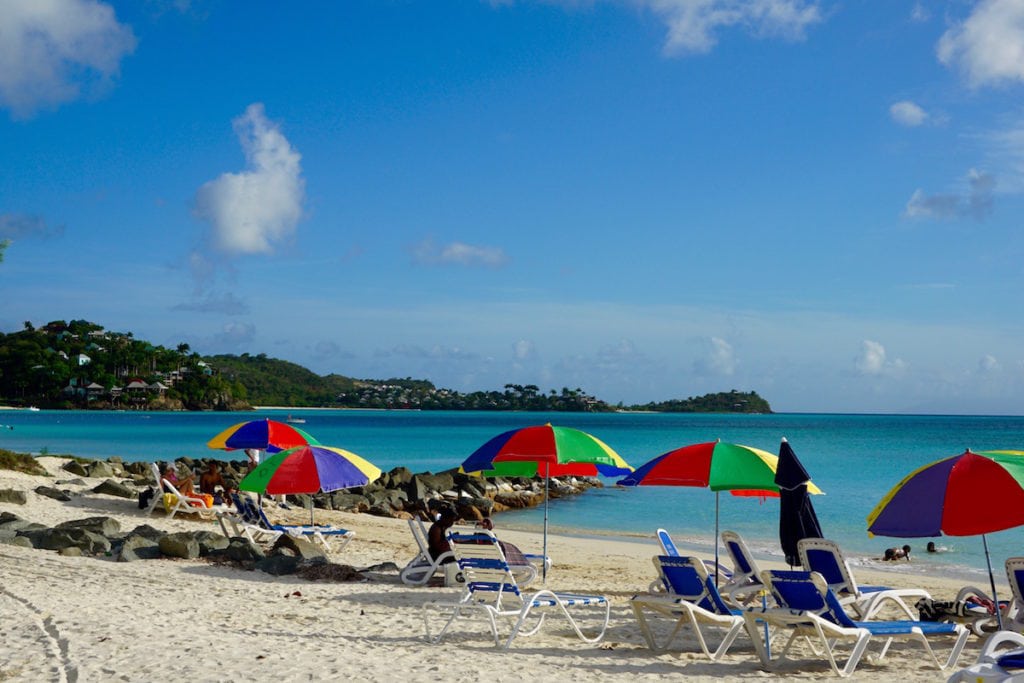 The lush green rainforest
No doubt, many think of Antigua and just think about the paradise beaches… but there's a whole other side to this mountainous island. In the middle is a large area of rainforest, home to wildlife including mongoose, broad winged hawks, lizards and more. One of the most fun ways to explore it is by zip lining through it at Antigua Rainforest Canopy Tours.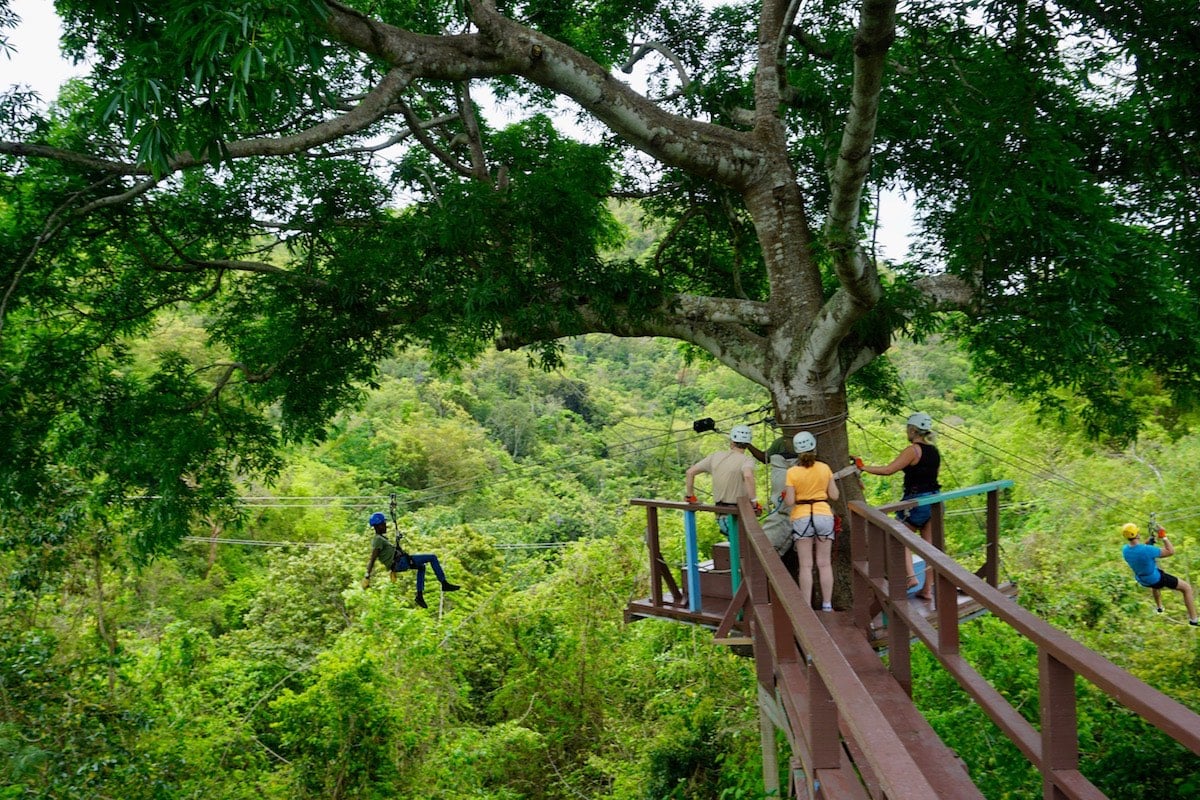 The bright colours of the buildings in St John's
Antigua's capital was like a technicolour dream! I absolutely adored the bold block colours of the buildings, particularly down by the water. Some were weathered, some were freshly-painted, but it didn't matter, they all added that bit of vibrancy to the city!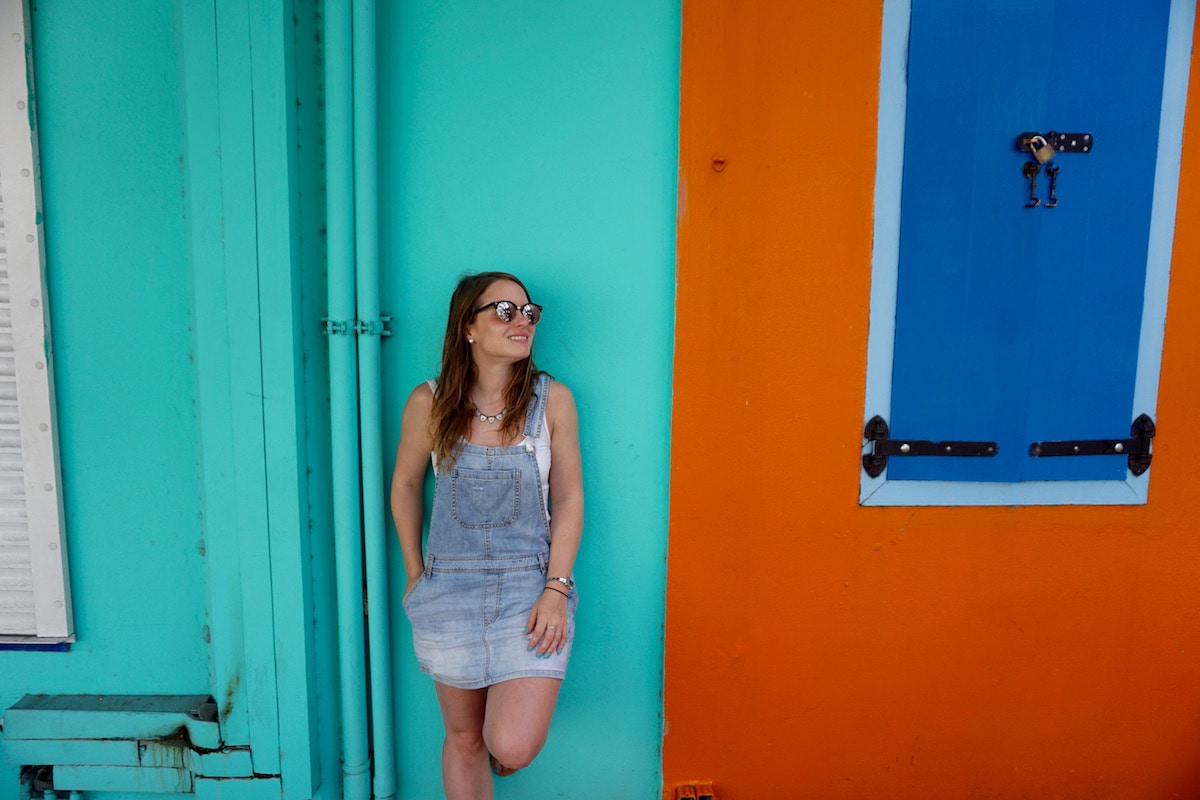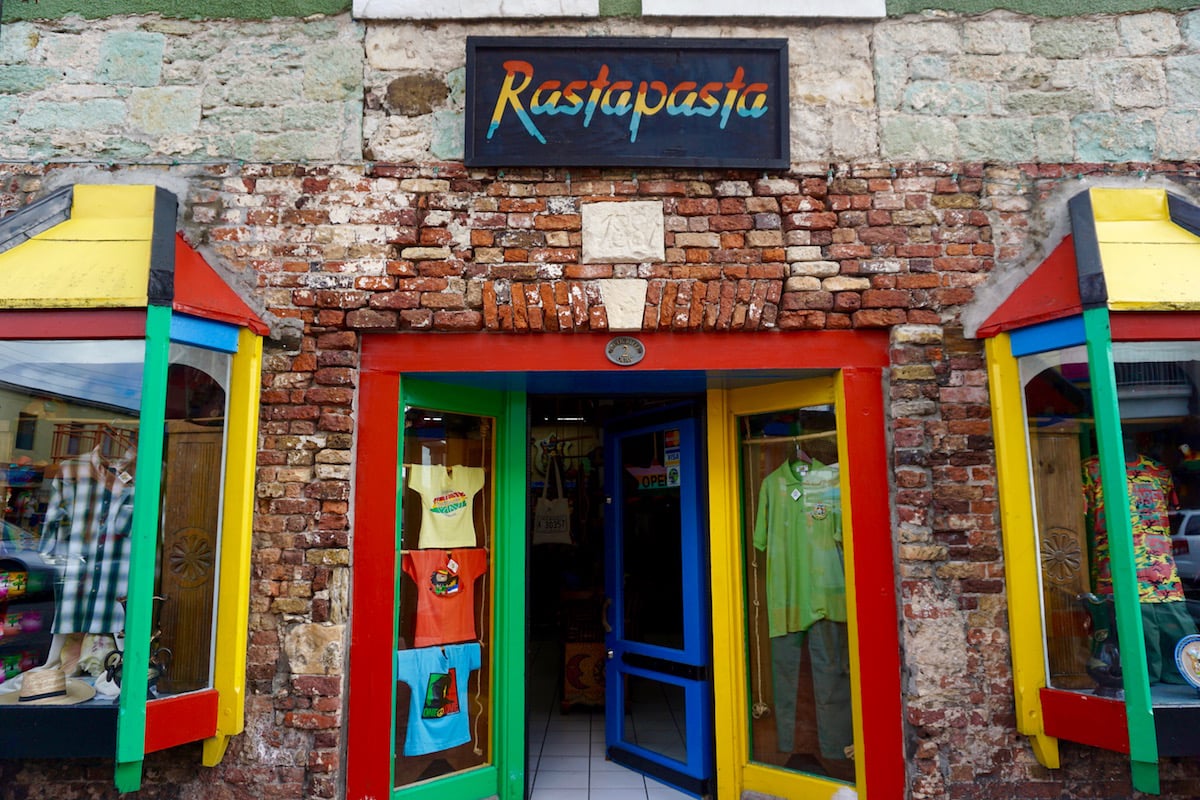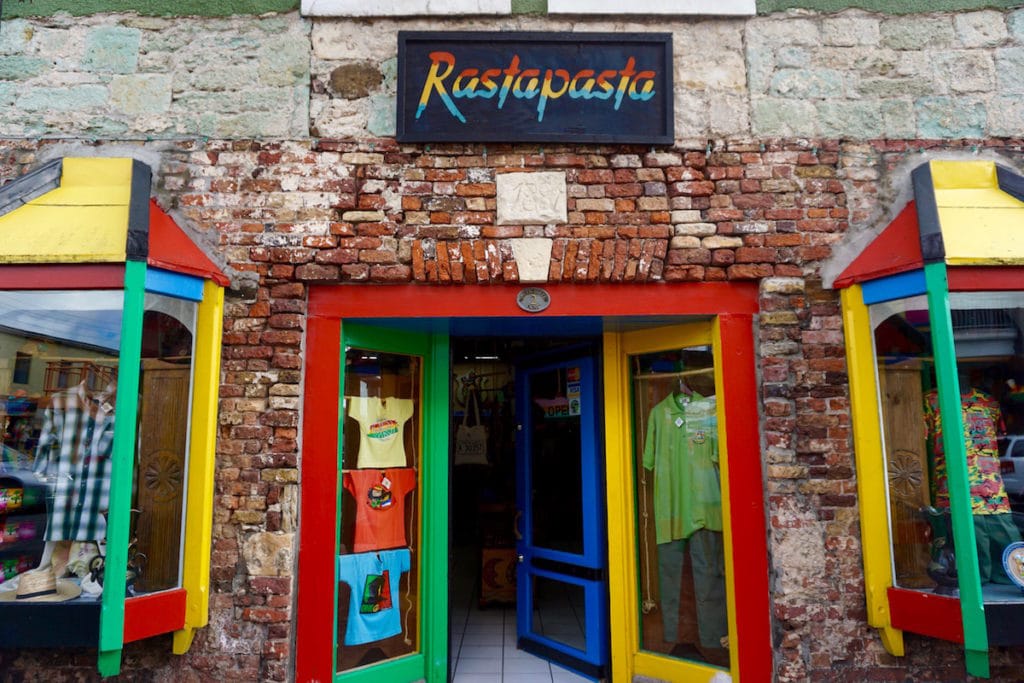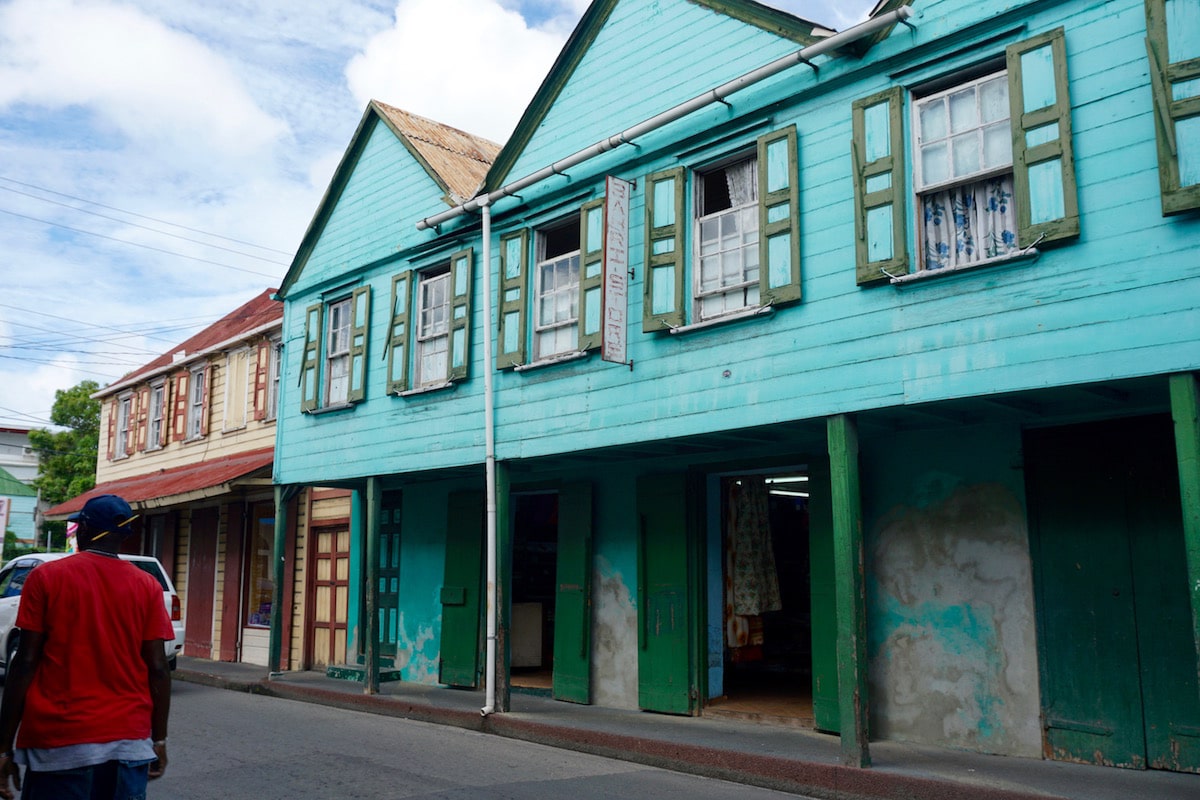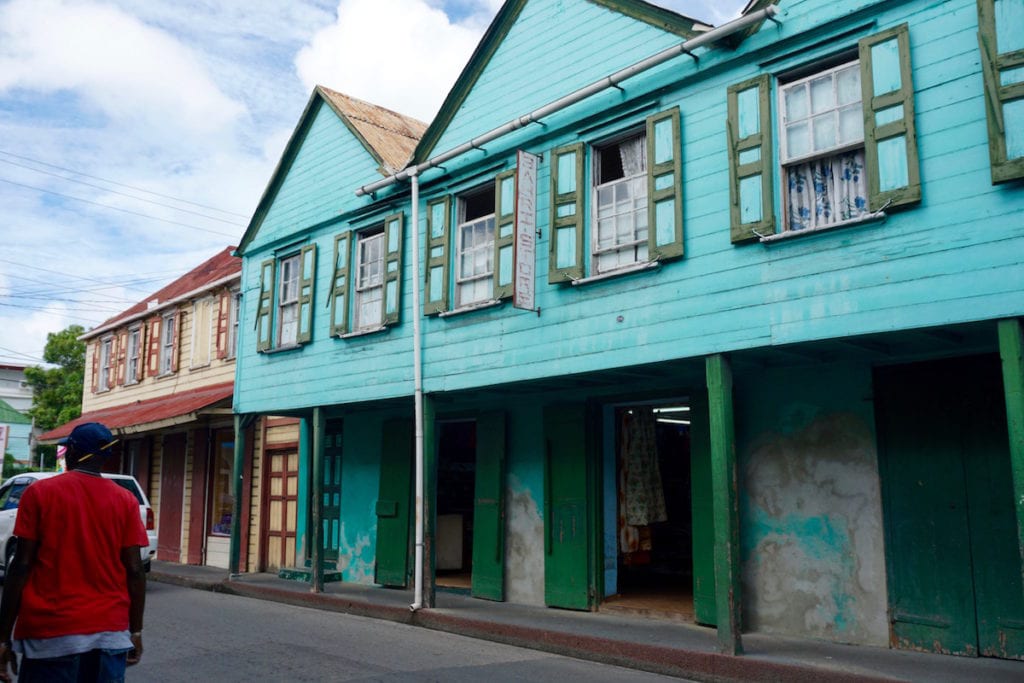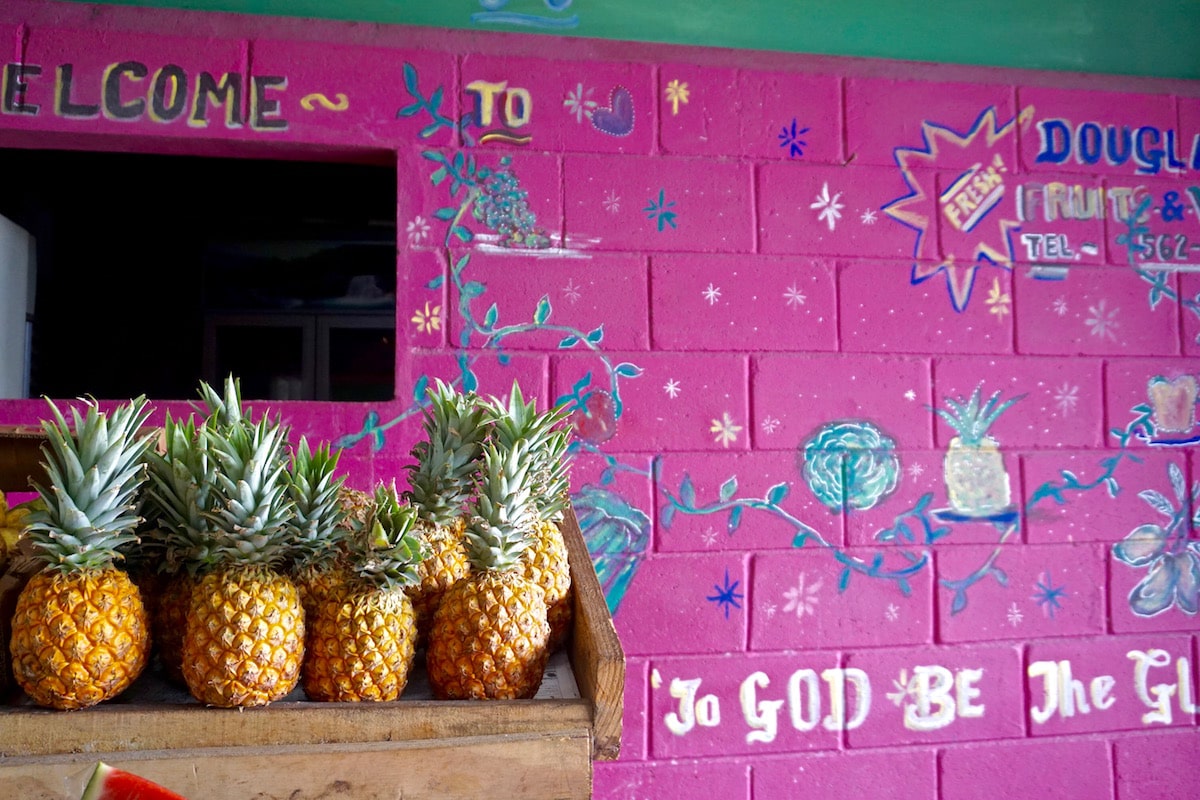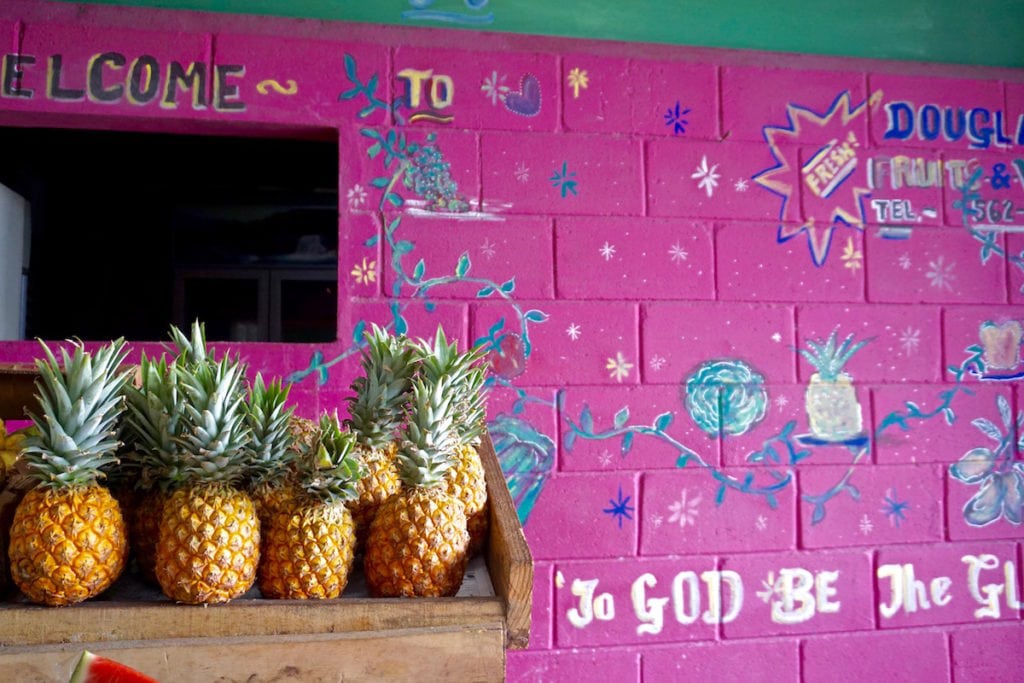 The red of Susie's Hot Sauce
A worthy addition to every dish I ate in Antigua, Susie's Hot Sauce has some serious fire to it! While out shopping I discovered there were several varieties – including pineapple pleasure. scorpion and teardrop!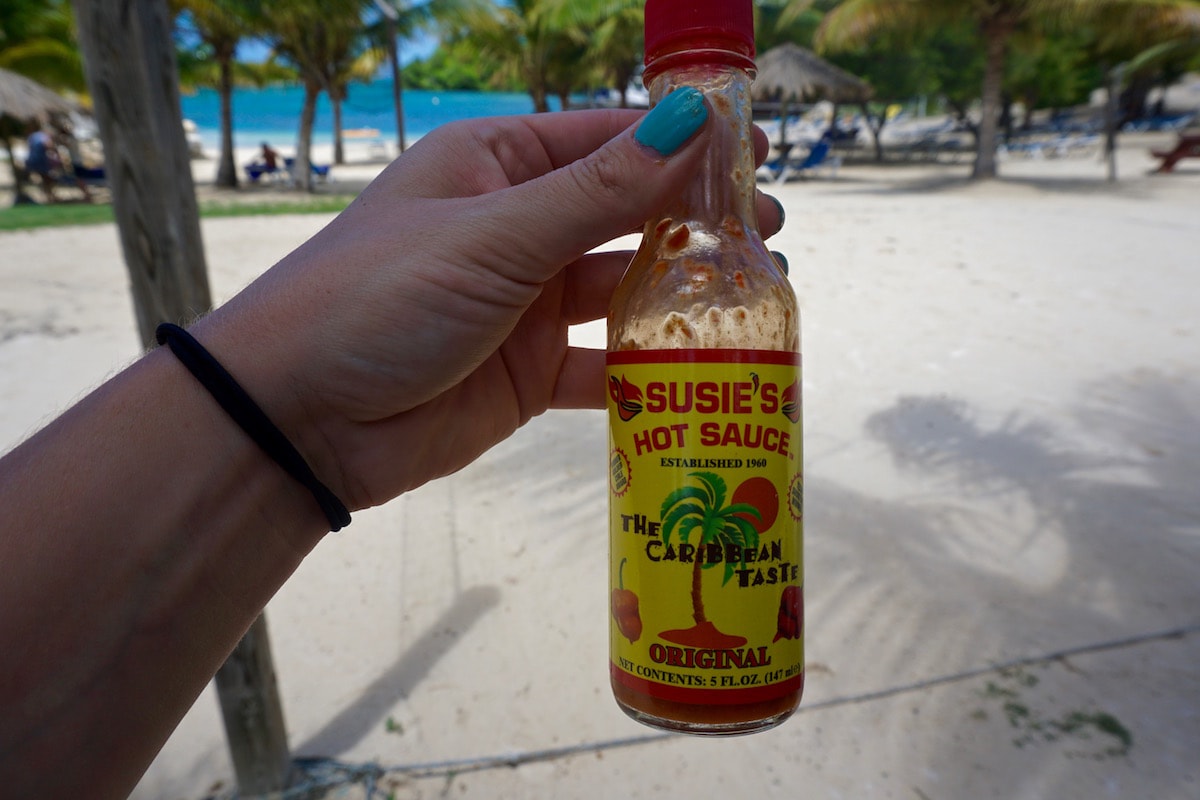 The yellow of freshly grilled sweetcorn
Grilled corn is one of the easiest, tastiest snacks to pick up as you drive around Antigua. Often there were people setup in the most random spots along a big road… but it was certainly worth the pit stop!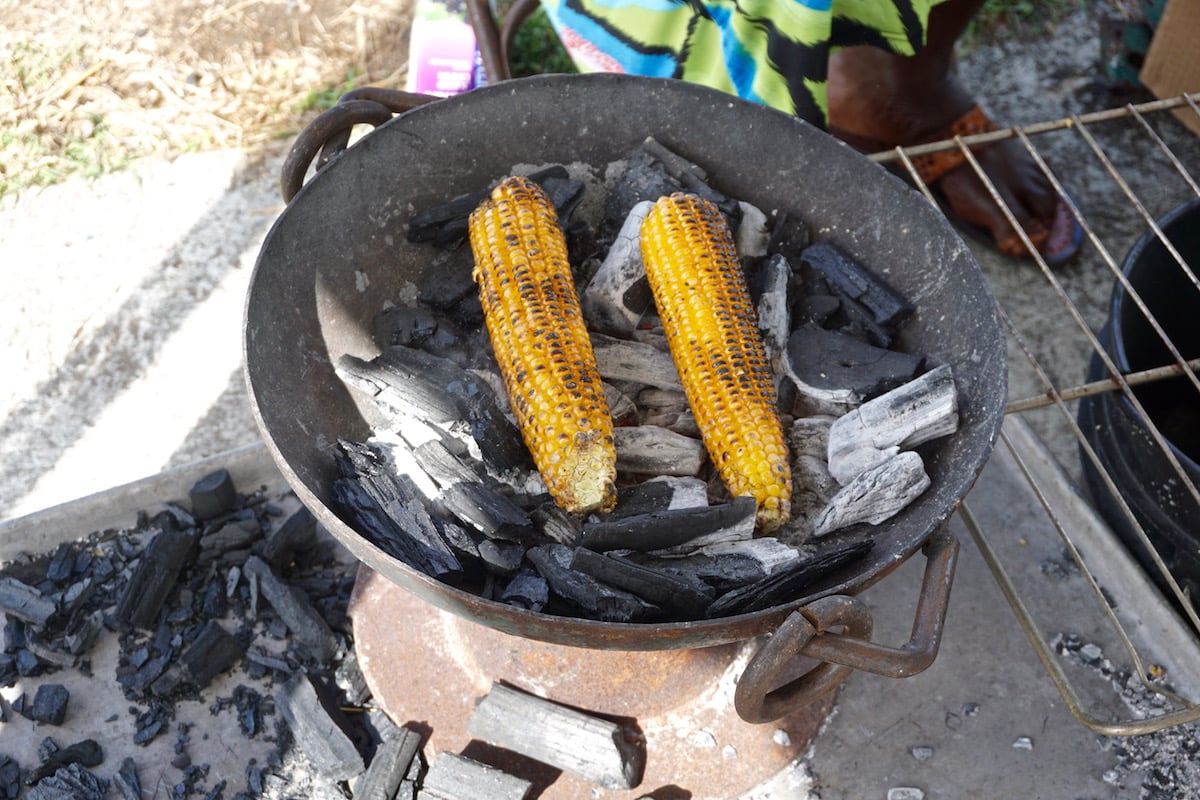 The contrasting colours of the fruit shacks
When I saw this shack, I thought I'd walked into an Instagram photo! The weathered wood of the shack, combined with the smallest pineapples I'd ever seen – adorable!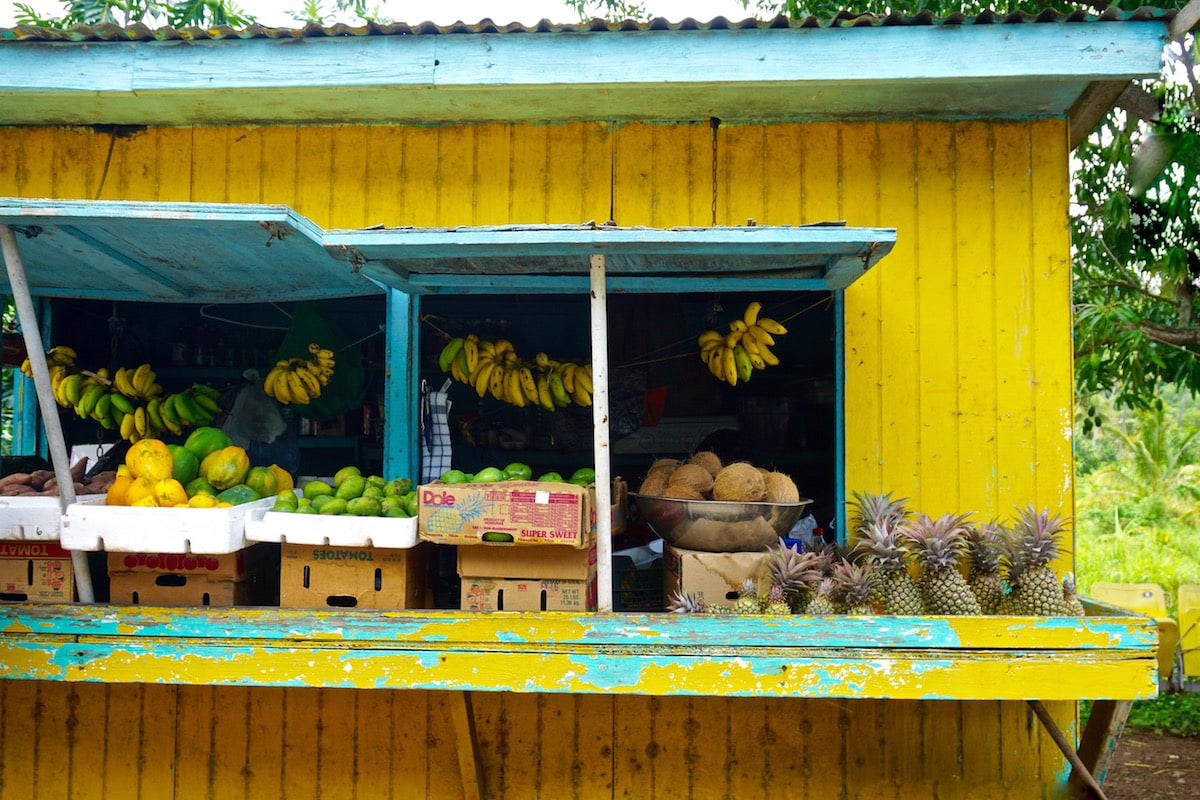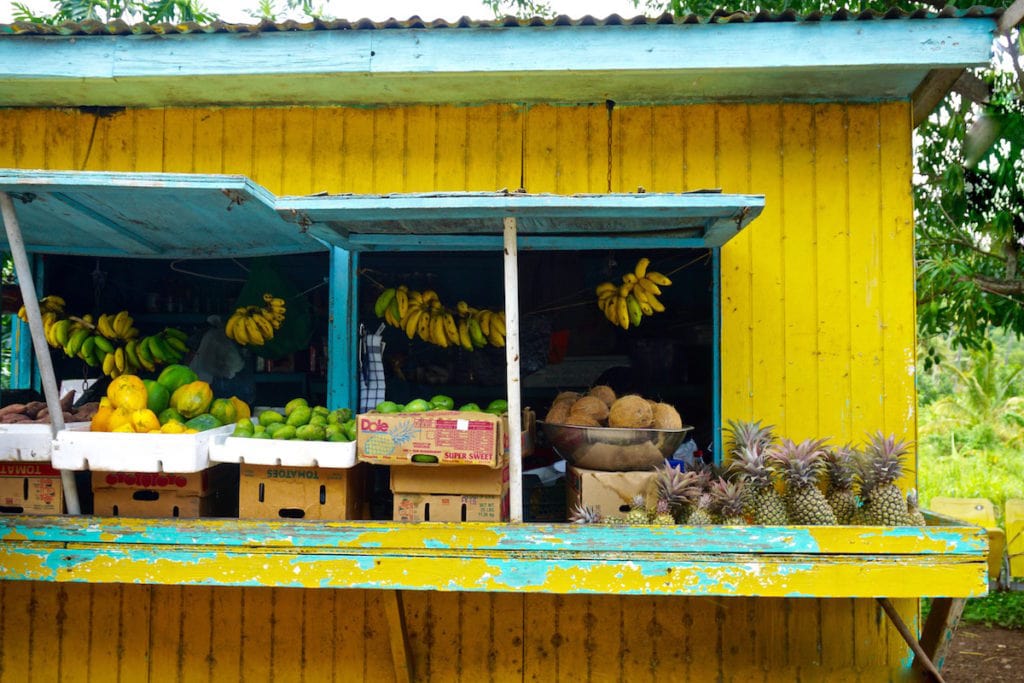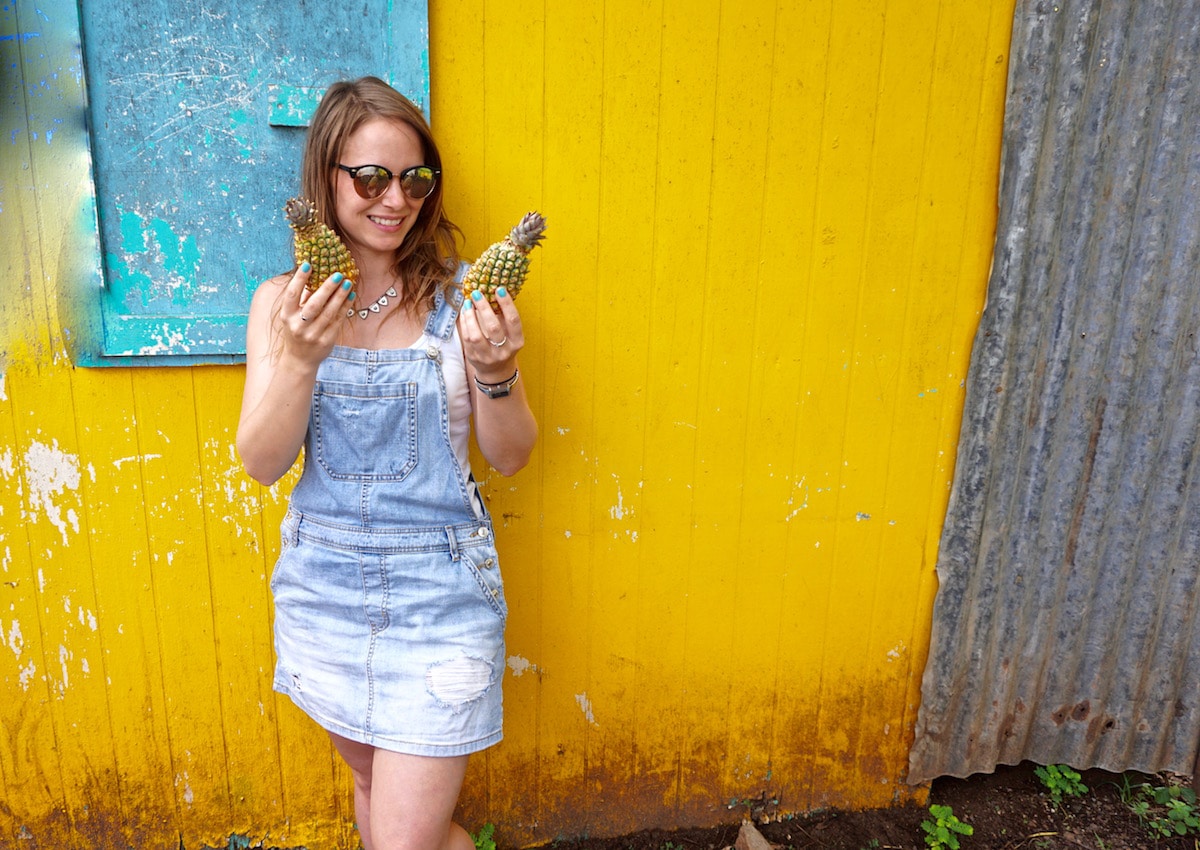 I hope you enjoyed my colourful tour of Antigua! What was your favourite spot I visited?
Enjoyed this post? Then pin it for later…