Time to reveal all about my week sailing around Croatia with MedSailors.

"This is Davide, your skipper for the week…" I was greeted by a tanned, smiley Italian, kitted out in a blue and yellow MedSailors uniform.
*Update* I've just returned from an amazing week on MedSailors' brand new route in Sicily. You can check out the video and blog review here!*
Just moments before, as I walked towards the Baotic Marina near Split, I was a bundle of nerves and excitement. All along the pier, groups of people were hanging around with their giant rucksacks and wheely bags. We were all playing the same game – eyeing up who we might be living in close confinement with, on a 47ft yacht for the next 7 days.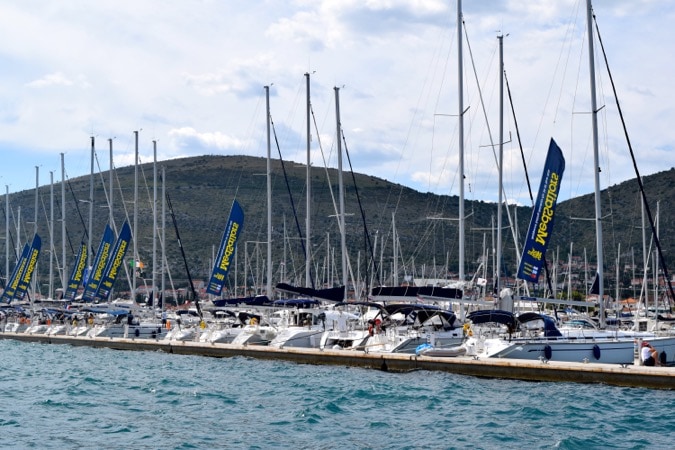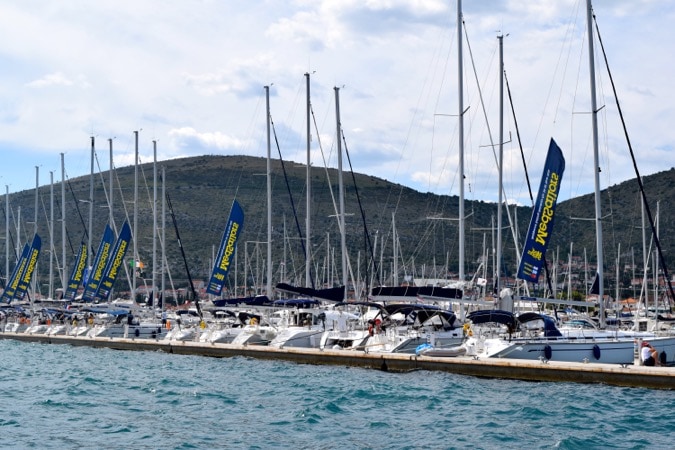 I would be sharing a double room in the bow of the Espanola yacht (a Premier Plus yacht). I was travelling with one of my best friends so the week was guaranteed to be fun, but as I sized up my 4 new shipmates, I couldn't help but get a good feeling.
Over the next 7 days we would be sailing the Discovery Route – a loop starting just outside Split, and taking us around the picturesque islands of Solta, Vis, Korcula, Hvar and Brac. Each day we would have breakfast and lunch on board our yacht, a few swimming stops, and weather permitting, some sailing. In the afternoons and evenings we would be free to explore small Croatian towns, sample the local cuisine, and get to know our new boat buddies!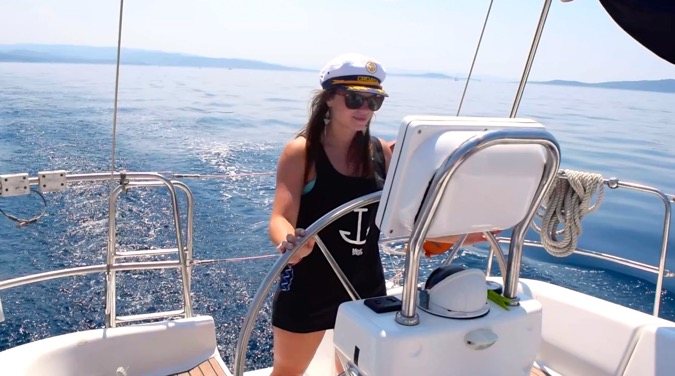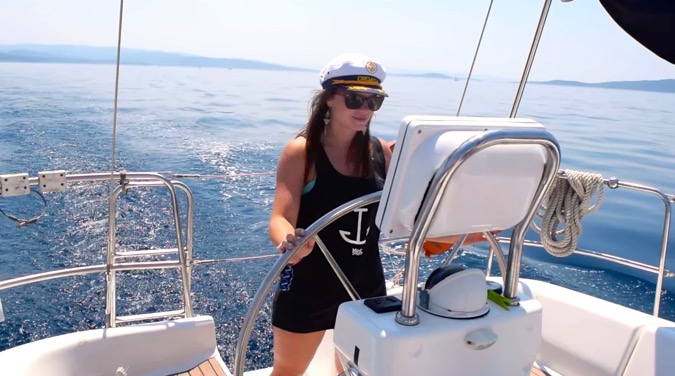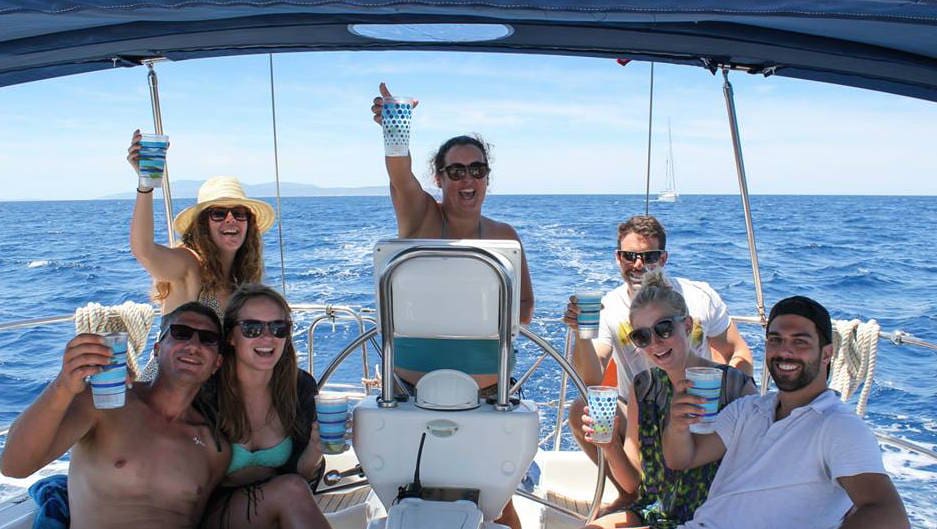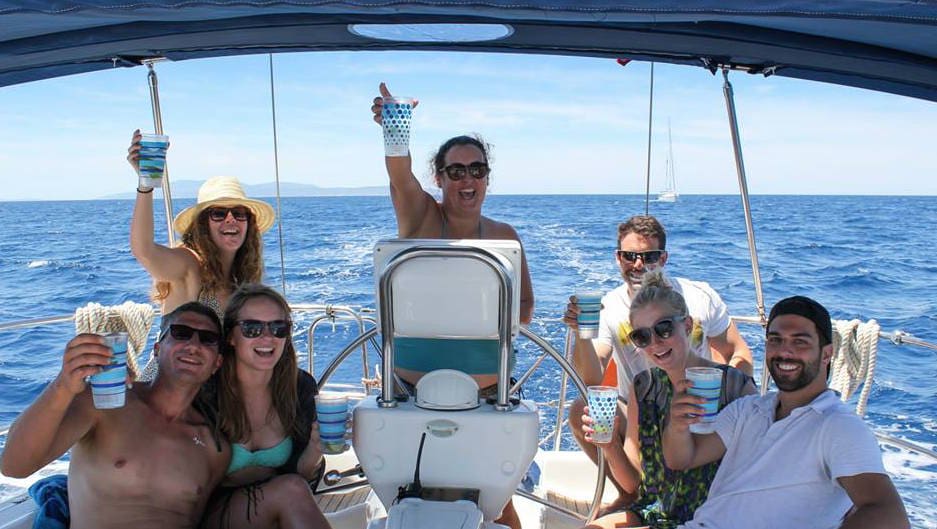 After a safety briefing, we set off towards our first stop – the island of Solta, where we would be mooring in Sesula Bay. Within minutes of departing, we opted to mix up some introductory cocktails rather than unpack.
As with many companies offering sailing tours in Croatia, MedSailors cater for the youth market (20-35). However, their approach is more sophisticated than most, with an emphasis on good food and company (they match people with similar interests on the boats). This is not to say there is no partying – it is still a holiday for young people… and we certainly enjoyed a few late, boozy nights!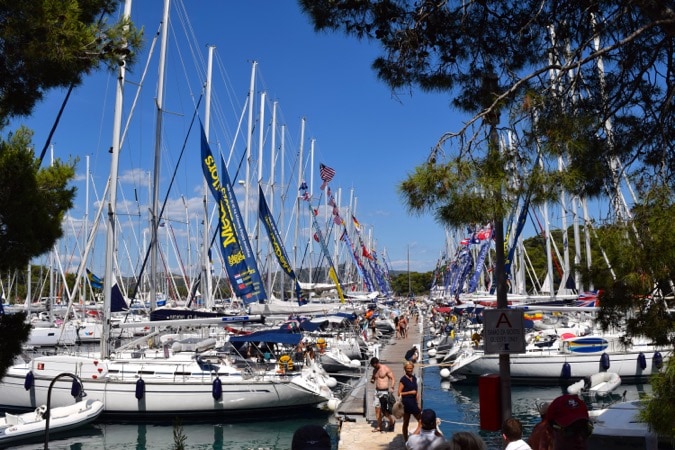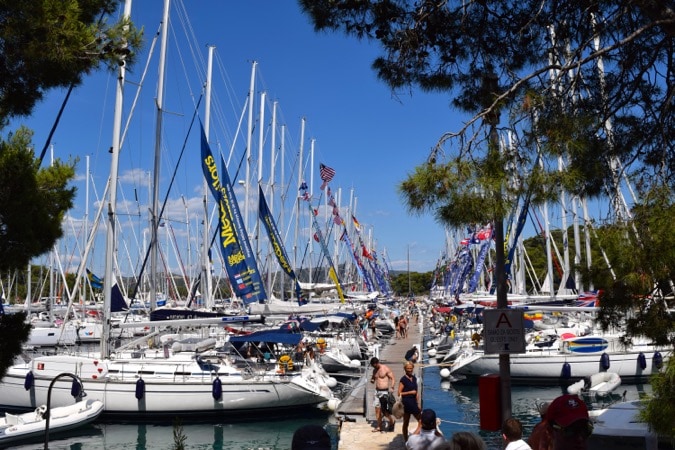 As I write this, I'm back home in the UK listening to the MedSailors playlist I played on the boat, and wishing I was back on board the Espanola. I could tell you minute by minute what we did (and make you very jealous!) but instead, here are a few of my favourite moments…



THE DAYS
Most days we woke up relatively early (7.30-9am) and spent an hour having breakfast, chatting and getting that all-important caffeine hit! With an Italian skipper in charge, strong coffee was his priority too!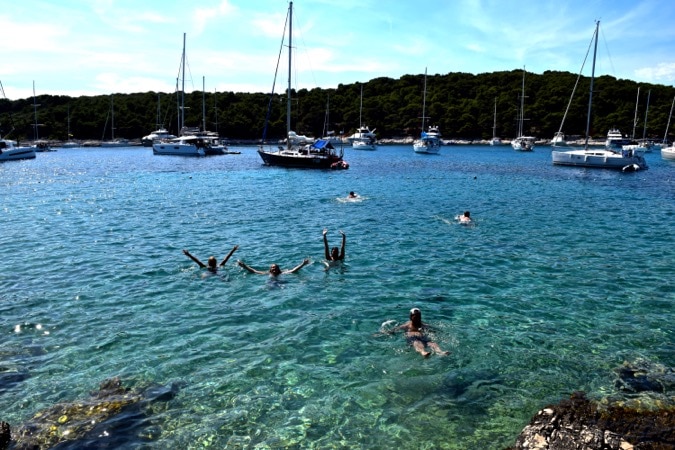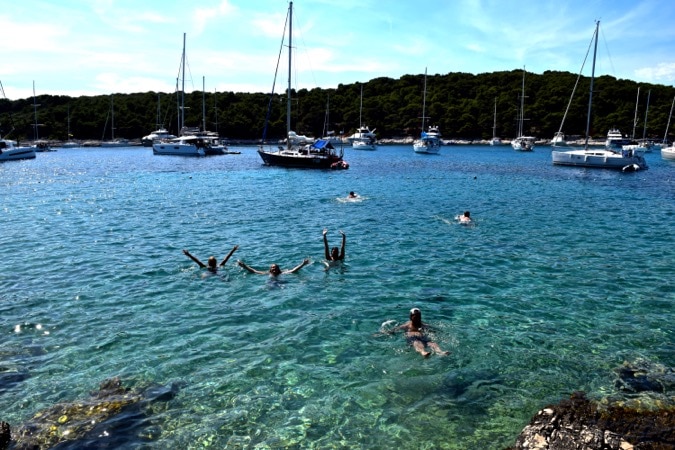 Throughout the day we enjoyed sunbathing on the deck and one or two swimming stops – often dropping the anchor in a secluded bay. Once there we could take a dip in the crystal clear water, lounge around on an inflatable, have a go at paddle boarding or row our new friends around in a dingy!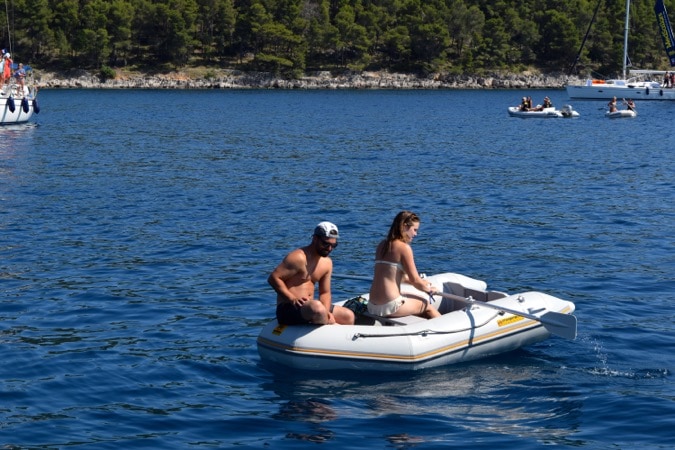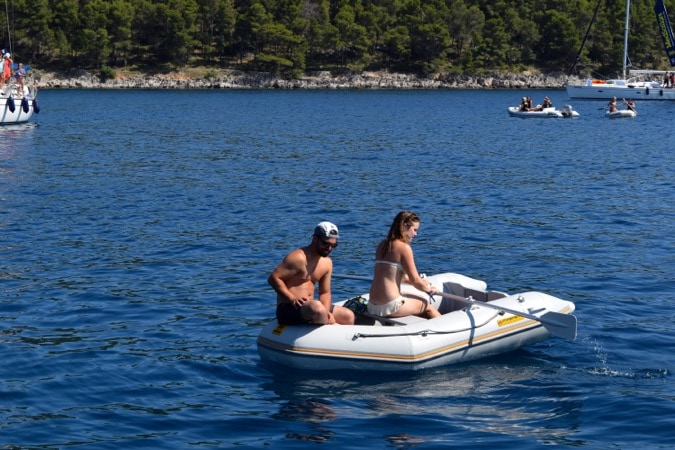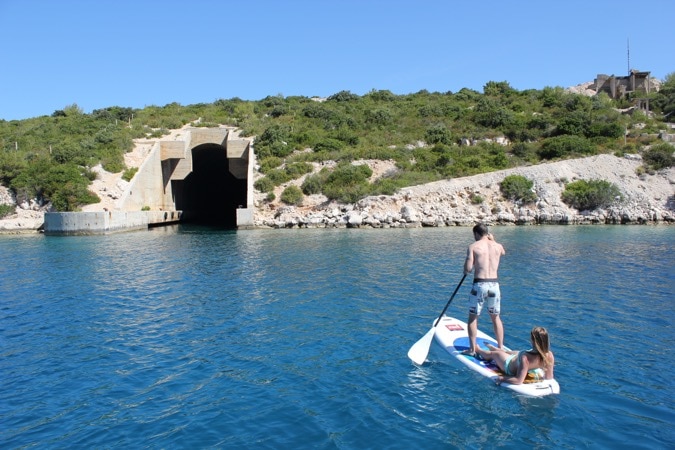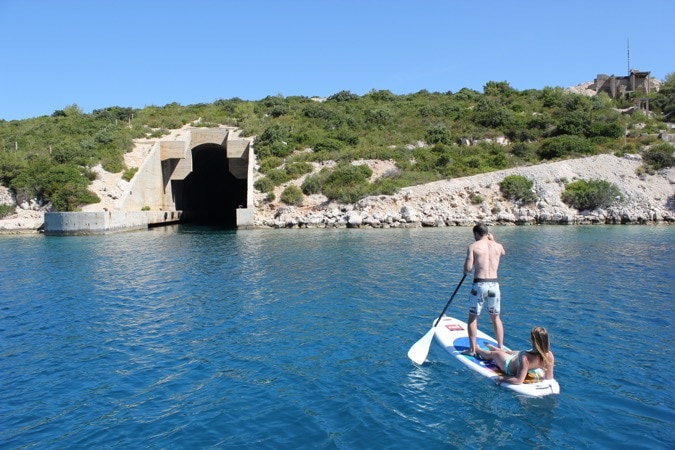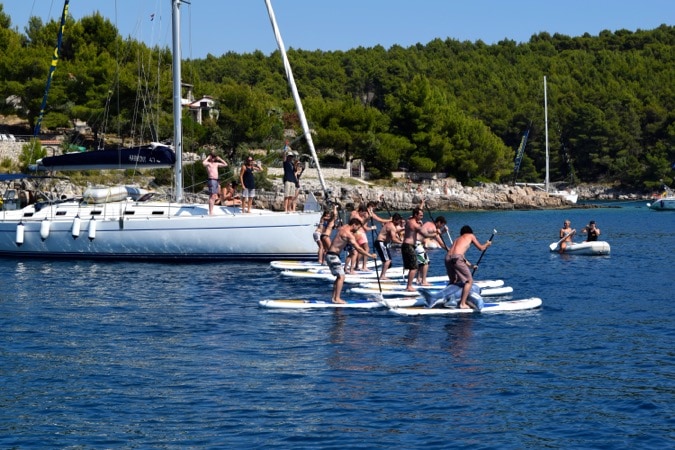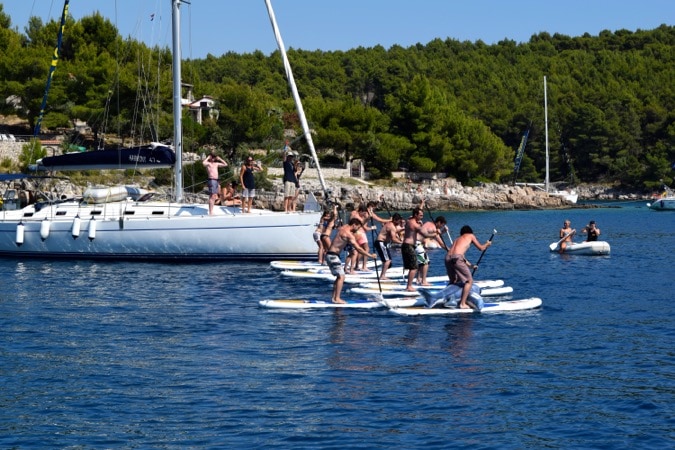 After leaving the isle of Vis we stopped by a World War 2 boat launcher (and rumoured submarine station) where I enjoyed being paddle boarded into the tunnel! Braver crews have jumped from the top of the tunnel, but after hearing of some recent casualties, I decided to give it a miss…
Another highlight came on the penultimate day, en-route to Brac, when we dropped anchor and enjoyed a tense paddle boarding competition between the other MedSailors boats. We came a respectable third.


THE NIGHTS
I'll admit I'm a total foodie. I love eating out… even more so when I'm in a new place! Luckily, this was a priority for my fellow passengers too, so we picked some great restaurants to dine at each night.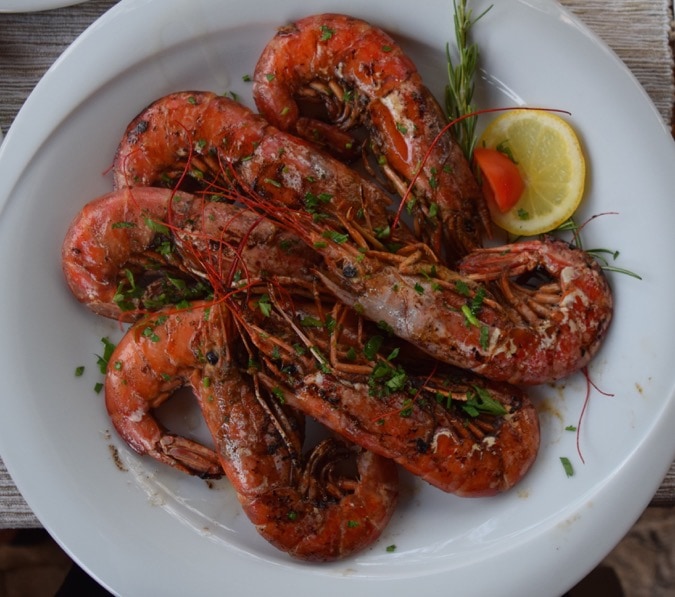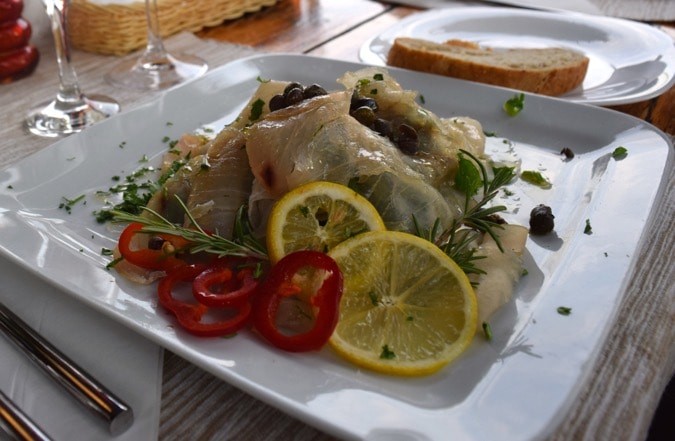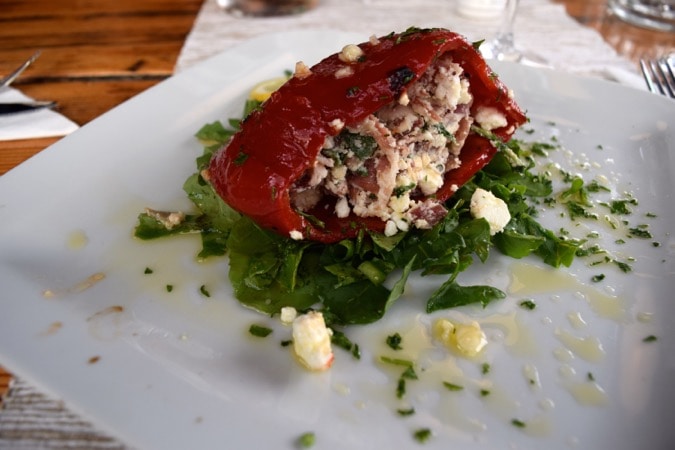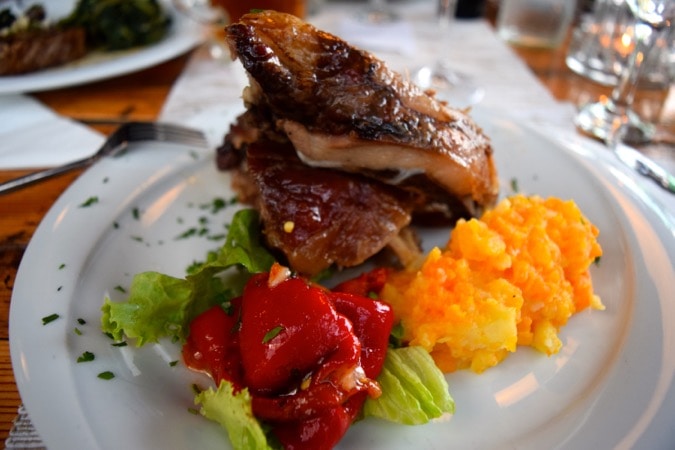 Standards were set on the first night at Restoran Sismis in Sesula Bay – an excellent restaurant with an emphasis on Mediterranean and traditional Croatian cuisine. We were all starving, and quickly devoured peppers stuffed with local cheese and prosciutto, lamb shank, grilled prawns and a swordfish salad. The food was tasty, and the atmosphere was perfect for a night getting to know each other. Plus, the view was stunning – looking out at our fleet of yachts moored below in the bay.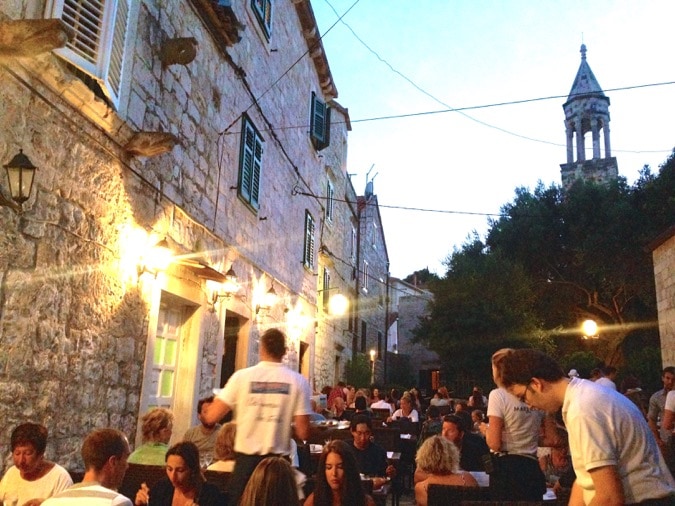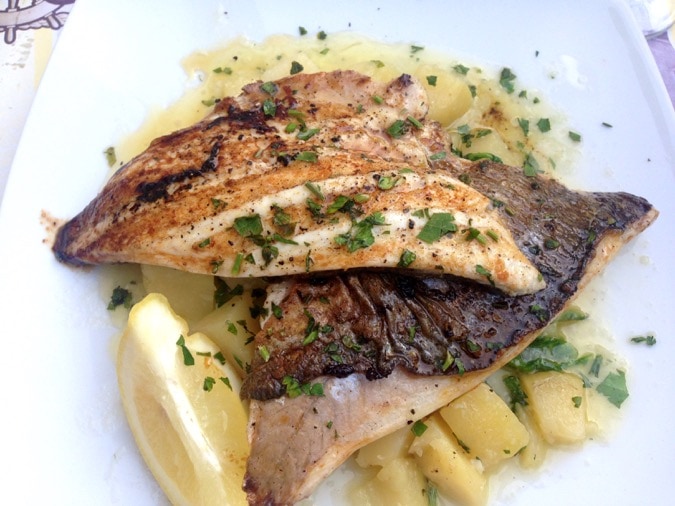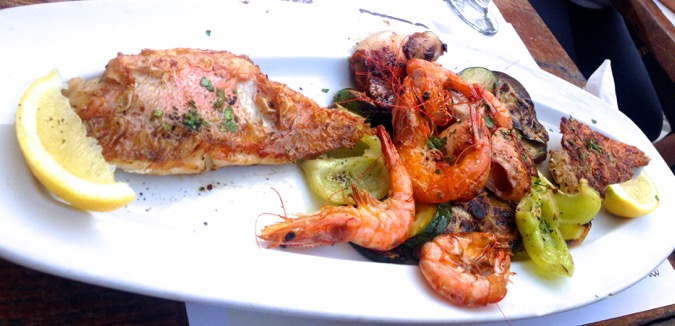 Another highlight came mid-trip in Hvar Town. We booked a table at seafood restaurant Marineros where we sat outside in a buzzy square. The group ordered enormous seafood platters and mussels, while I went for the sea bass which was delicious – buttery, garlicy and light. We washed it down with an excellent bottle of dry Croatian white.
Hvar is known for its nightlife, and by this point in the trip we were ready to let off some steam. We moved to Kiva Bar, just a street away. Over the next hour, the bar filled up and the party emptied out into the street. The music cranked up, cocktails flowed, and I almost missed the last water taxi back to our boat! Some opted to venture to Carpe Diem – also known as Party Island. It's a late night club on an island close by, where the party continues until 6am.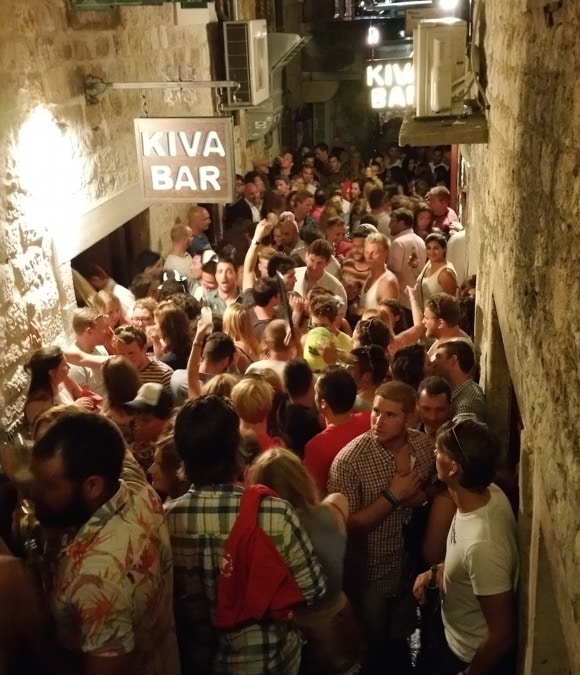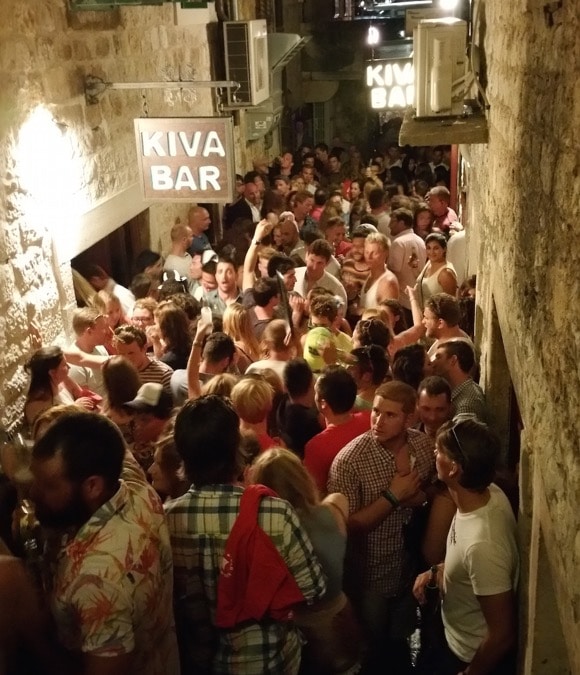 A special mention should go to Adio Mare in Korcula, a restaurant we stumbled across by chance! While there we enjoyed a mix of seafood, steaks, and kebabs. We also polished off a delicious bottle of Dingač (Croatia's best red wine), which at 15.3%, made us all a little bit giggly!
My favourite evening activity was the dinner and wine tasting organised by MedSailors at Hora vineyard in Stari Grad. What a place! We arrived in the most magical light, just as the sun was starting to set. 2 whites, a rose and 2 reds later, we were served the traditional Croatian dish "Peka". It's similar to a stew, with lamb, veal, pork, potatoes and peppers – oh and it's delicious! It was served in a large pan for the whole table to share. We spent a few minutes trying to soak up the last drops of sauce from the pan with bread – a good sign!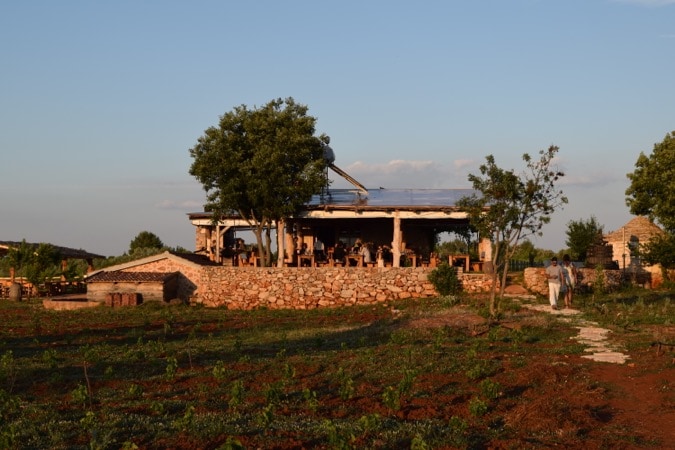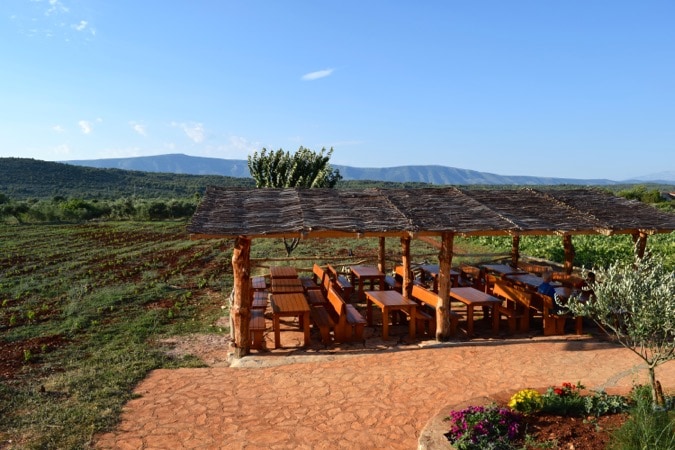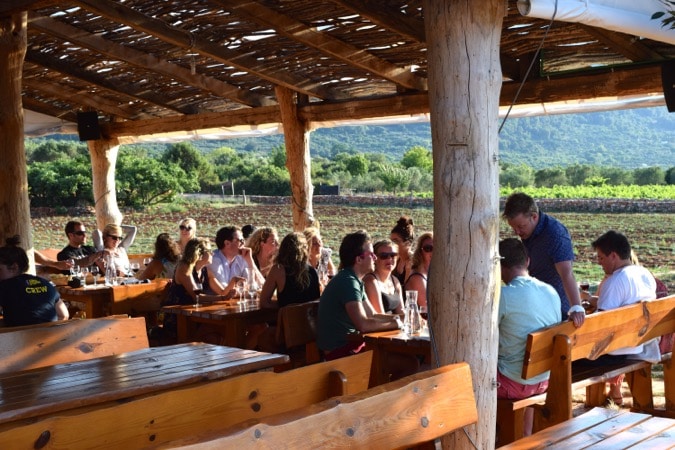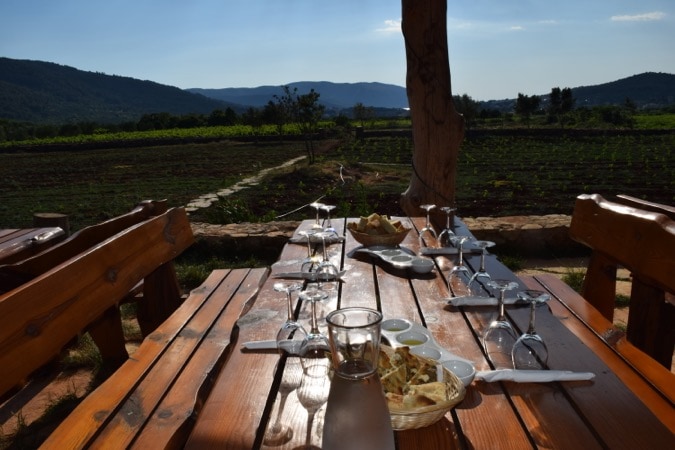 THE TOWNS
One of my favourite things about sailing is that you have the chance to hop off the boat and experience a brand new town every single day. On this route, each town varied in terms of scenery, atmosphere and activities on offer.
For me, Stari Grad on the northern side of Hvar, and Korcula Town on the island of Korcula were the most picturesque. In Stari Grad we enjoyed the walk up to the cross on Glavica Hill to see the town from above, followed by wine tasting (see above).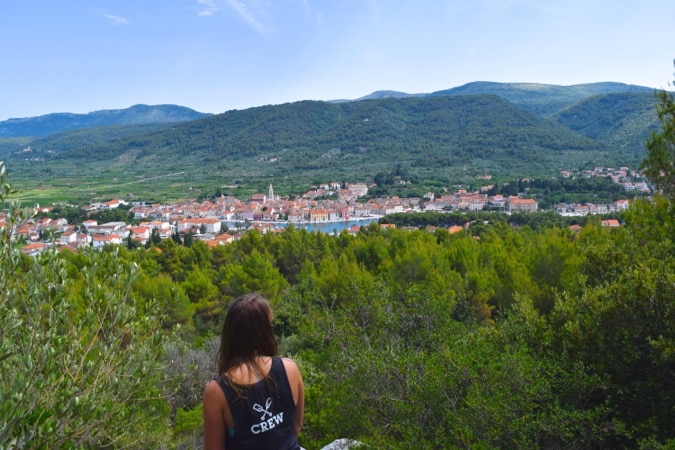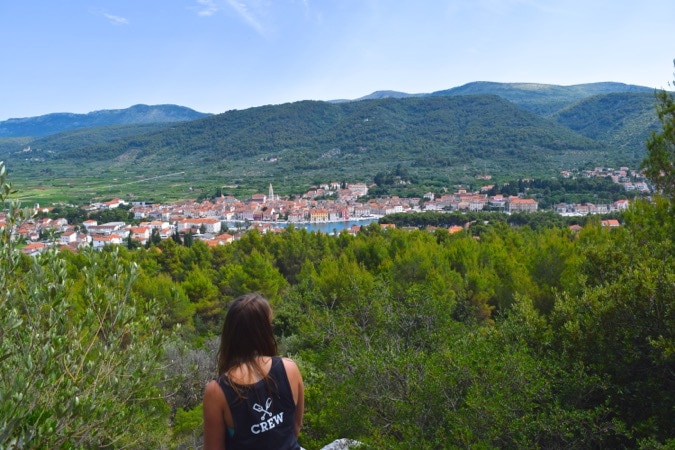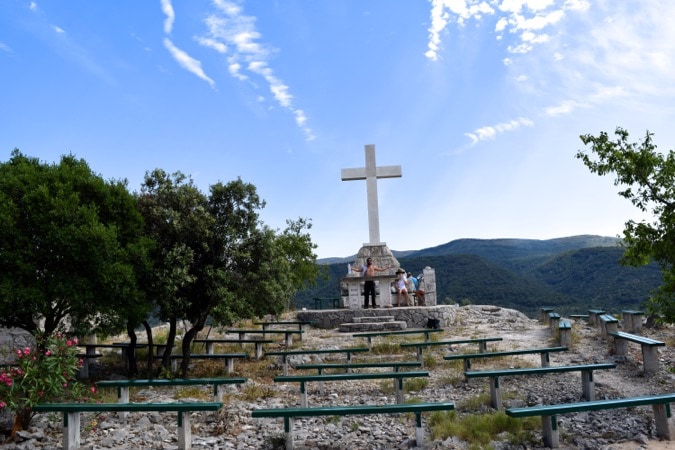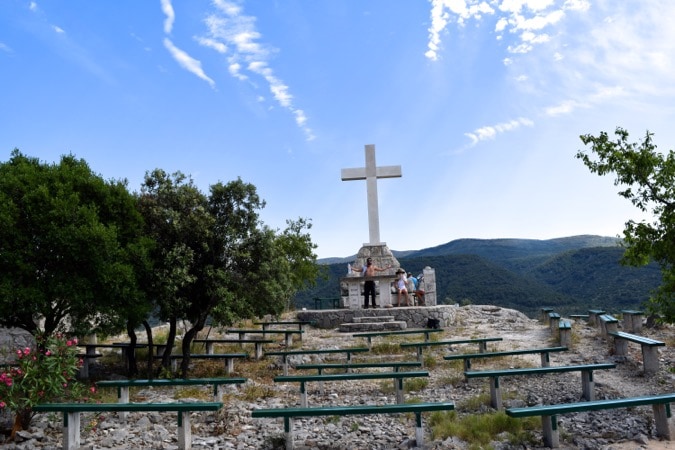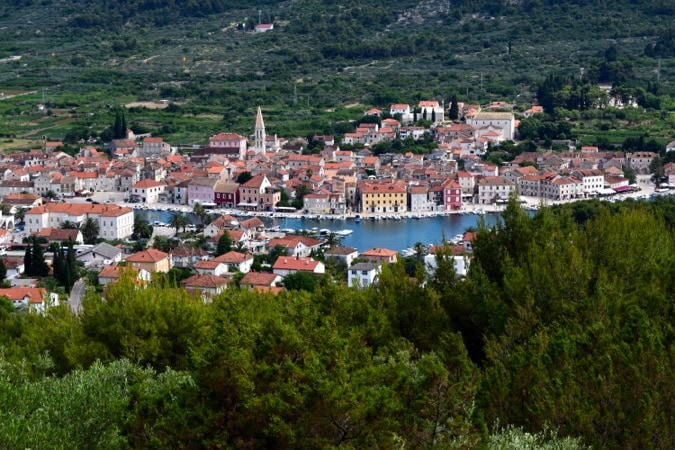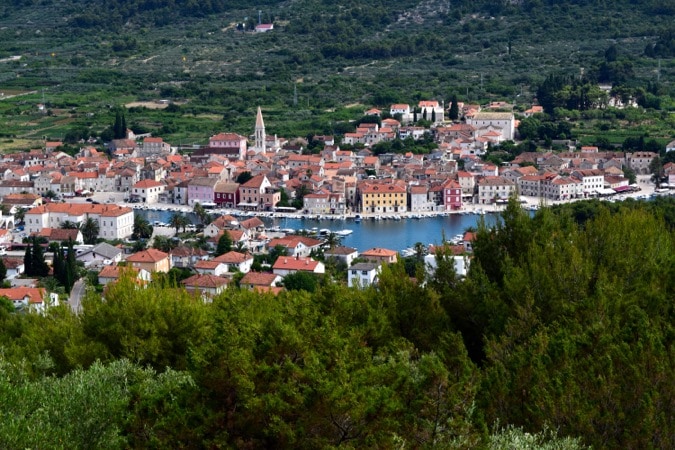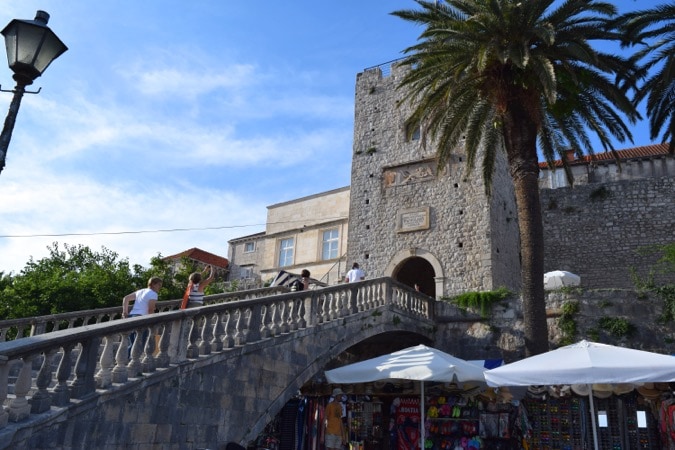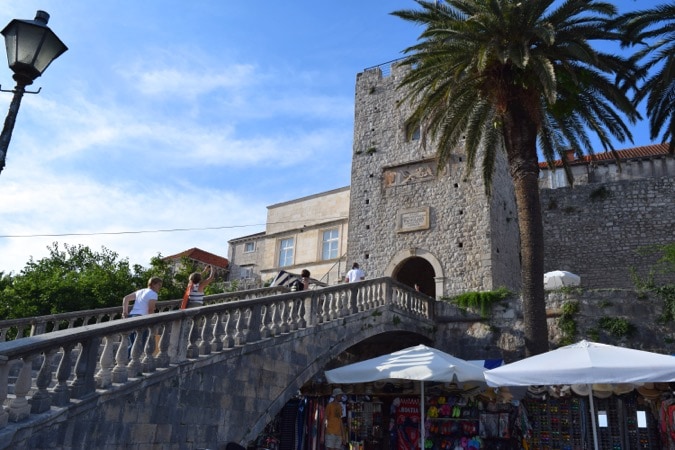 Korcula Town dates back to the 14th Century and could be described as Venice without the canals (as it was once a part of the Venetian Republic). I didn't think it could get more picturesque, until I visited Massimos – a fort-turned-cocktail bar and watched the sunset. As I sipped on my mojito, life seemed pretty perfect!


THE MEDSAILORS FOOD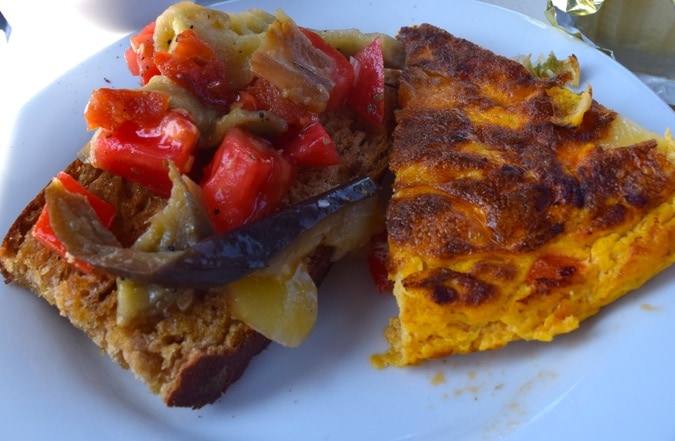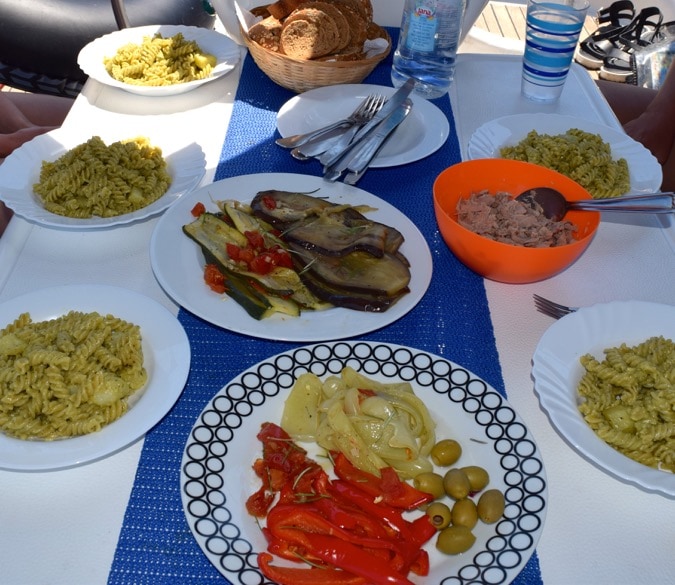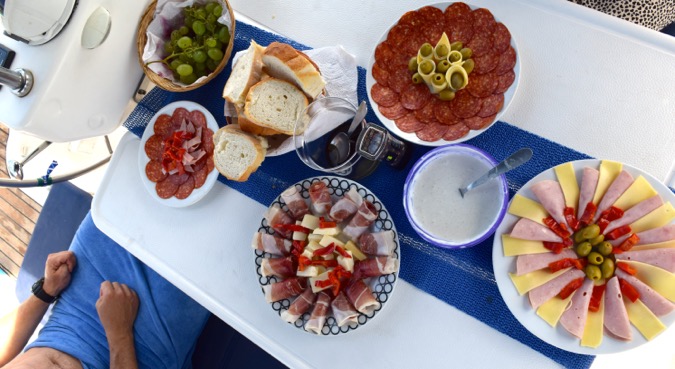 As mentioned, I'm a total foodie, and I wasn't sure what kind of meals it would be possible to prepare on the boat, and what standard it would be. I'm pleased to say – Captain Davide's meals exceeded my expectations. Breakfast tended to be a relaxed affair – tea, coffee, orange juice, bread, jams, chocolate spread, fruit and cereal. Some days Davide cooked up some French toast (particularly appreciated after partying into the early hours in Hvar!)
Lunch was light and fresh. Delicious hams and cheeses accompanied salads of lettuce, tomatoes, roasted vegetables and cucumber. One day he served gnocchi with blue cheese, while on another we had pesto pasta. Allergies and dislikes were taken into account. Not being a fan of tuna, I was always offered prosciutto, which I was more than happy about!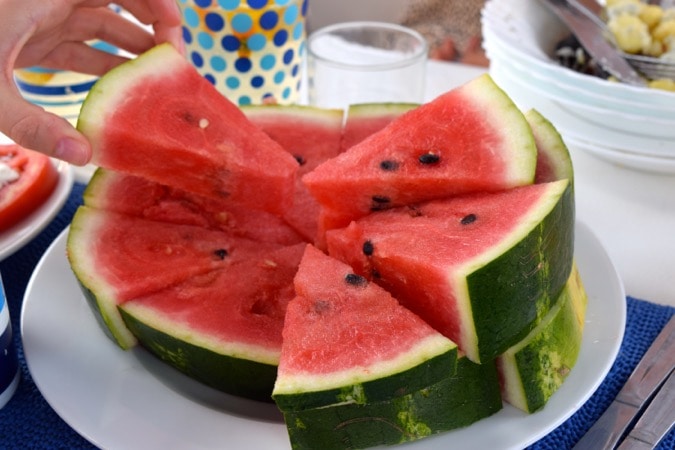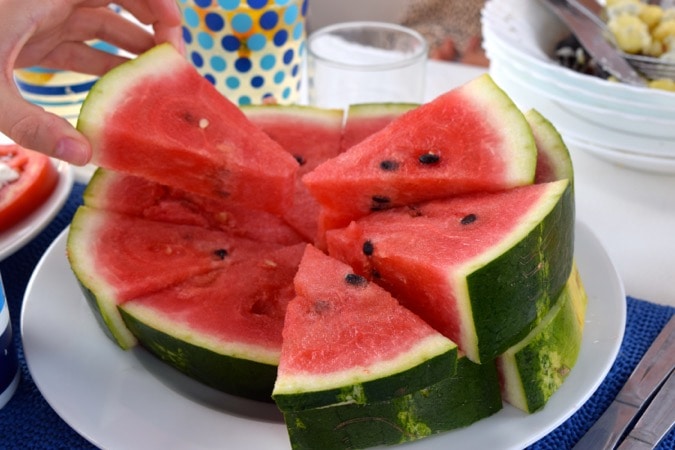 The highlight came on our final morning, described as "Skippers Brunch". Captain Davide spent time in the kitchen rustling up delicious bruschettas topped with rosemary infused tomatoes and roasted vegetables, and a large Spanish omelette. The food was a welcome distraction from the sadness of our impending goodbyes.

THE BOAT
The Espanola sleeps 8 passengers with 3 double rooms and a bunk room. Yes, it's a small space, but as I was outside most of the time, it never felt claustrophobic. There are 2 bathrooms, both with a toilet and a basin with extendable shower head. Guess what? The showers are really good! Hot water and high pressure! I was surprised. The bed was comfortable, and I got used to the rocking sensation pretty quickly.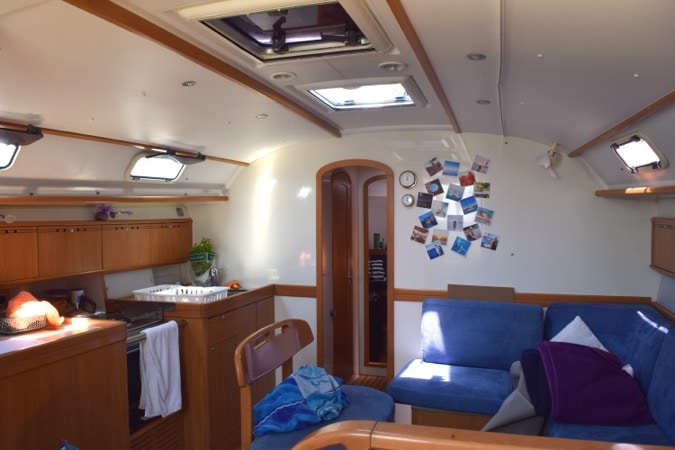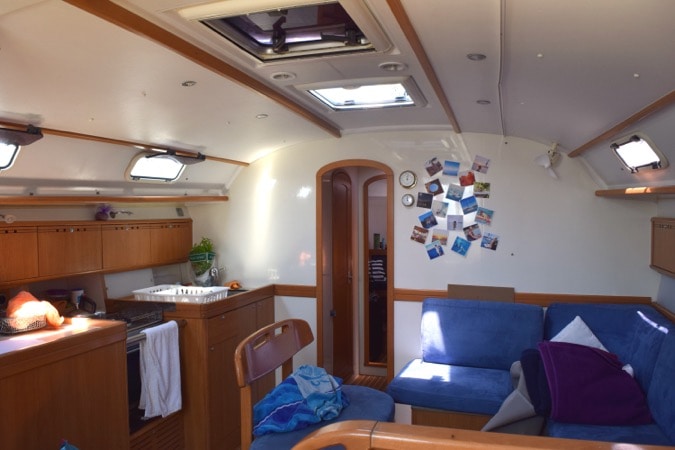 There is a small kitchen with hob, oven, sink and freezer, and a sofa area. There's a decent sound system on board (I packed my iPod full of tunes) and a comfortable seating area outside towards the stern of the boat.
Another bonus – you can drink the tap water! The only thing we found ourselves in need of was ice, which could have been solved with a few of those ice cube bags (packing tip!)
I was looking forward to learning how to sail on the trip, and while we did get to steer the boat and learn some basic techniques, there wasn't much wind so we only got the sails up a couple of times.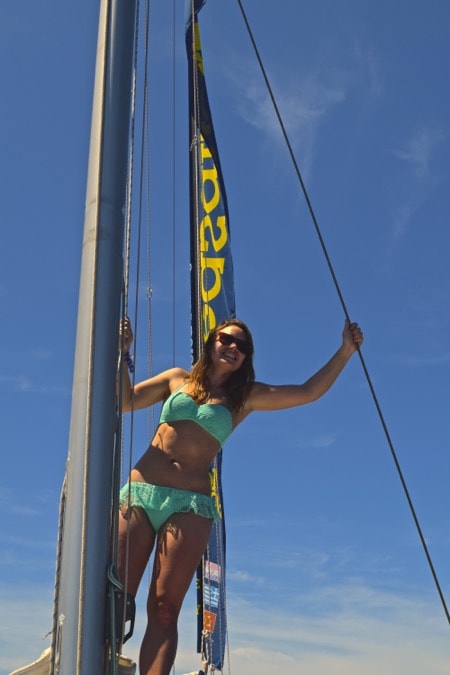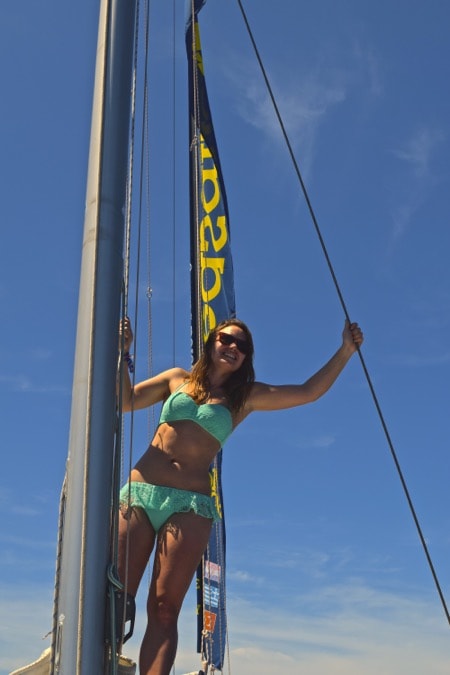 THE PEOPLE
The company sends out questionnaires in advance in order to match people according to their interests. We certainly had one of the mellow boats – all enjoying chilled daytimes, a bit of exploration in each town, and a good meal and conversation in the evenings.
In contrast, one boat was full of girls who wanted to play drinking games all afternoon and party at any opportunity. Across all the boats was a lovely mix of friends, couples, siblings and solo travellers. I'd definitely recommend it for the solo traveller as it's a relaxed environment to get to know people.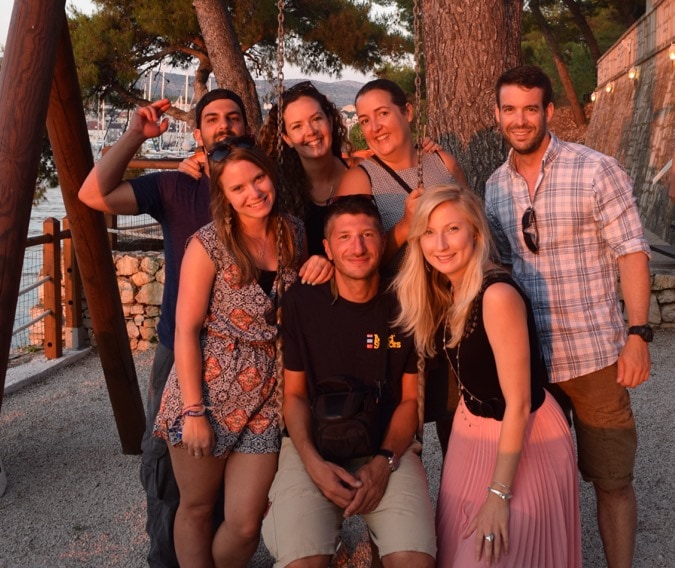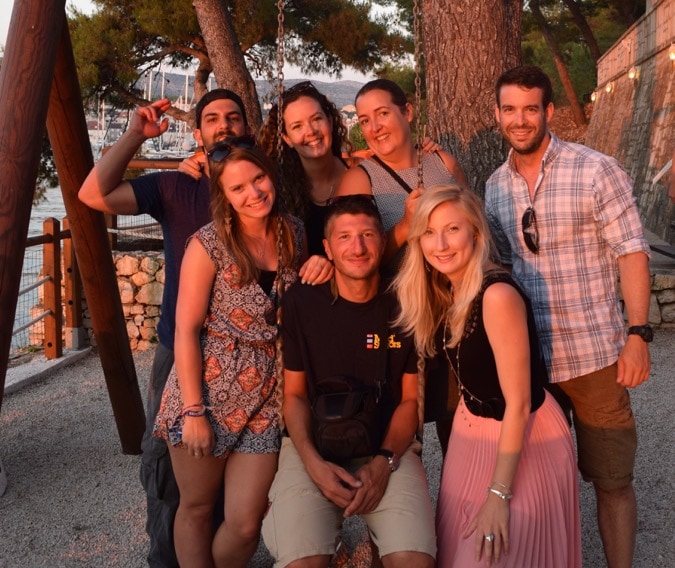 THE CREWS
Each boat had a skipper who was in charge of getting from A to B, and also feeding the passengers. They work very hard, but all the skippers I met seemed to genuinely love what they were doing. Spending the summer in Croatia on board a yacht isn't so bad compared to the 9-5 desk jobs they could be doing!
Working alongside the skippers was a competent, bubbly team of guest managers, who helped organise activities, shop for food and sort out any problems. They also loved the social side of the job, showing us some of the best bars and restaurants on the islands.

THE MONEY
As mentioned, Croatia isn't a particularly cheap country to visit, compared to other popular summer destinations such as Spain and Greece. There are around 10 Kunas to £1. Meals tended to cost between 100-250 Kunas (£10-£25), although this varied according to whet we were drinking. The best value evening was the organised wine tasting and dinner which cost 200 Kunas. It's also worth saying you can usually find an ice cream for around 70 Kunas – bargain!
USEFUL PACKING TIPS FOR YOUR MEDSAILORS HOLIDAY
After completing two MedSailors trips, I would say I've got this down to a tee! Space is really tight in the bedrooms, so don't bring a big suitcase – stick to a smaller cabin bag, backpack or a wheely bag that folds up. There is cupboard space in the cabin to unpack, but it's hard to stay neat and tidy!
In terms of clothes, you'll need swimwear and shorts / tops / beach dresses for daytimes and then something a little smarter for the evenings. I also packed two pairs of sandals plus some Converse.
Toiletries – bring small bottles , plus plenty of suncream and bug spray. A few of our group got a few mozzie bites but nothing too major.
In terms of gadgets, there was one charge point in each cabin (bring a European plug adapter) and when the power was turned off there, you could charge via USB in the main lounge area.
I loved having my Ultimate Ears WONDERBOOM Bluetooth Speaker on board. The boat has speakers but once you're sailing, it's not that loud, particularly if you're at the front of the boat. This speaker is super loud, plus it's waterproof and it floats, so you can even take it in the water with you.
As I was trying to keep on top of my blog while away, I also took a Huawei MiFi device from Three. Loaded with data, it meant I could use my laptop while sailing. I uploaded photos to my blog and social media, updated my blog and plenty more – all from the middle of the sea!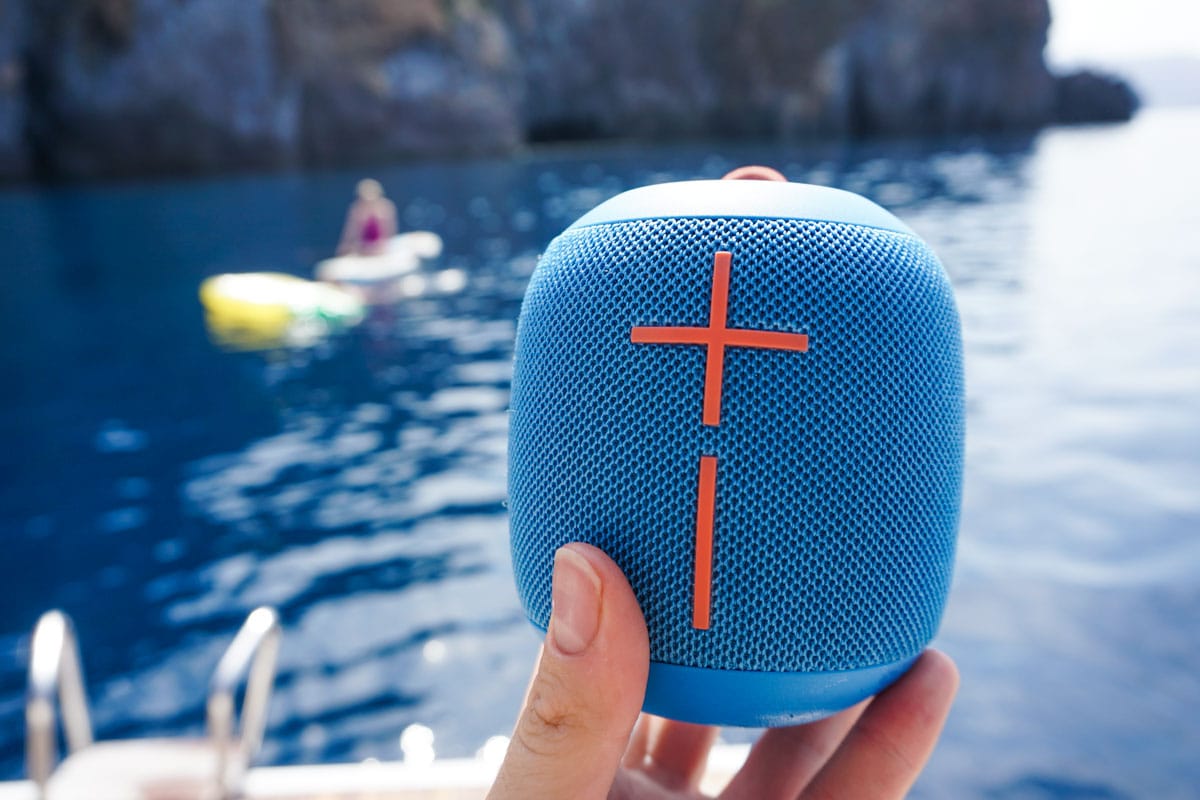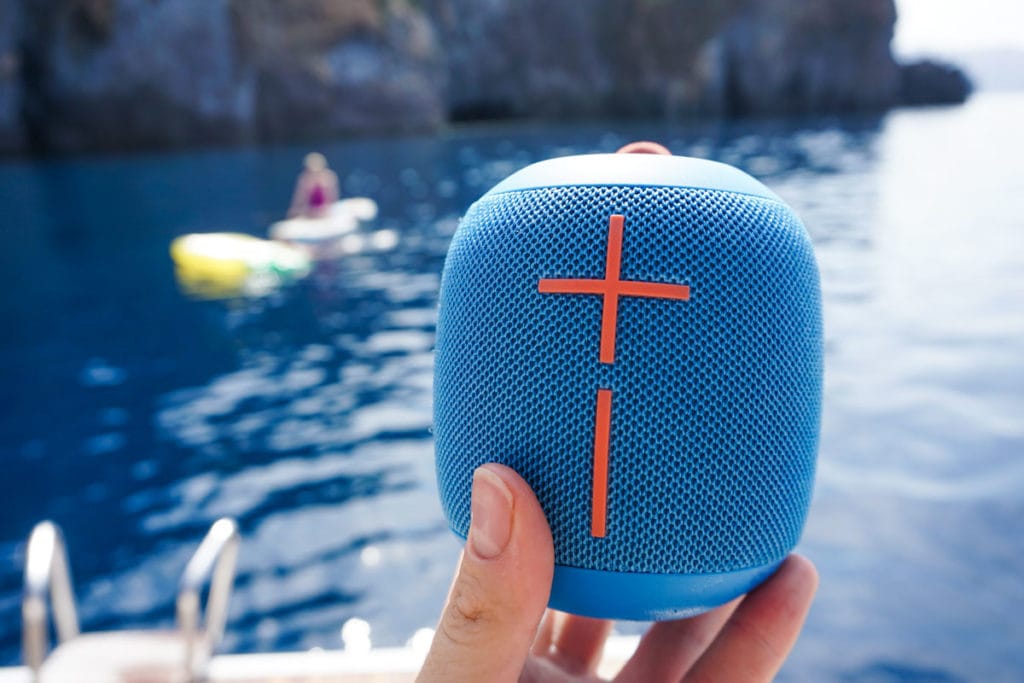 I'd also recommend taking a portable battery pack. I have the iMuto Power Bank and it came in really handy when all the power sockets were in use.
While not essential, a GoPro is AMAZING on a trip like this! We were in the water a lot, and it was great to capture some of those moments. I got a Telesin GoDome as a present last year and we all loved using it on this trip. It gives that magical waterline where you can see the action above and below the water. Hello mermaids!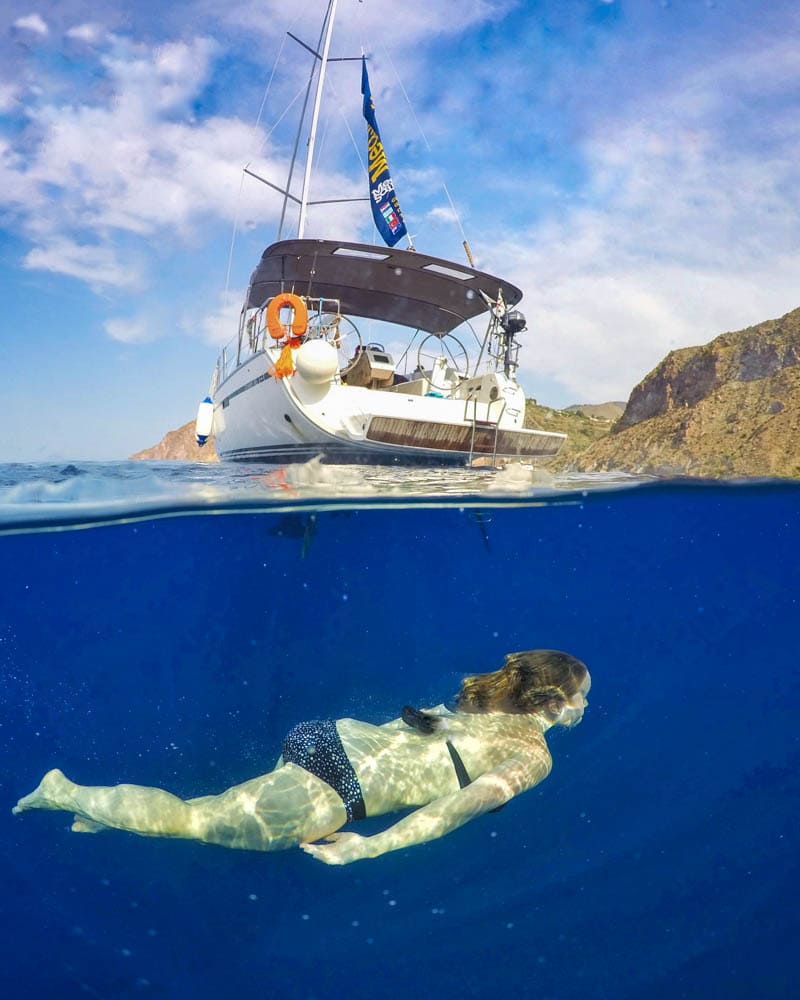 I had a great week sailing with MedSailors around Croatia. It was a country I was really excited about visiting, but seeing it by boat made it all the more special. Hopefully I'll be back sailing the Adriatic again soon!
Have you ever sailed around Croatia? Where was your favourite place? Where would you recommend I go sailing next?
Enjoyed this post? Why not pin it for later….