From tasty kebabs and mint tea, to honey, fish sandwiches and pickles, a food tour of Istanbul is a perfect way to get to know this special Turkish city. Find out what to expect, what delicious Turkish foods you might get to sample, plus some useful info to plan your visit. 
When we talk about transcontinental cities – Istanbul is Queen Bee. Half of her sits happily in Europe entertaining the tourists, while her lesser explored half plays across the Bosphorus strait in Asia.
Istanbul's rich history has created one of the most multicultural and diverse cities in the world. Greeks, Persians, Romans, Venetians and Ottomans have all taken a stab at leadership, and the location was pivotal in the development of the Silk Road from China to Europe. All of this has had a huge influence on the culture, and alongside that, has resulted in a varied and delicious cuisine.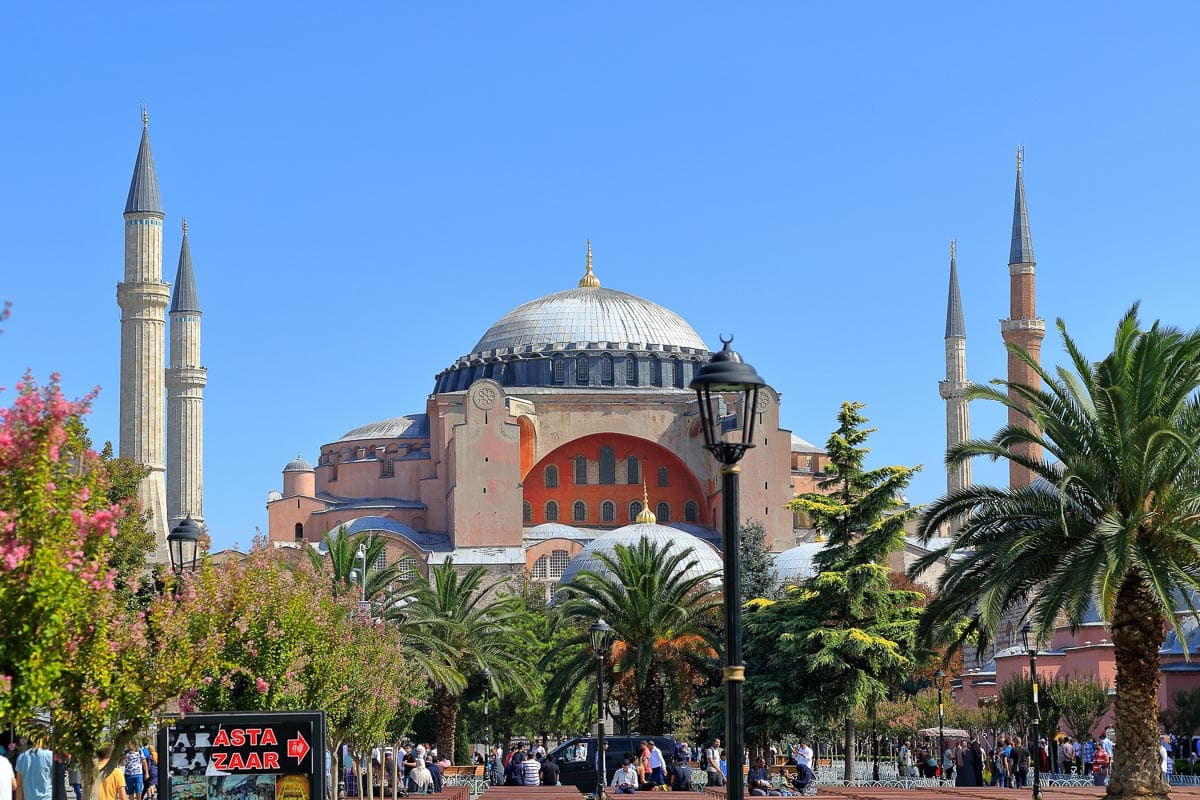 17 million people call Istanbul home, so it can be a little overwhelming for a new visitor. When spending a few nights in the city, most tourists won't venture beyond the central zones of Sultanahmet (the old town), Taksim, Beyoglu, and Istiklal. However, for my food tour of Istanbul I escaped to Kadiköy, to get a taste of what life is like on the other side.
I've always LOVED food tours. I think you learn all about a place by not only eating the local food, but hearing from those who call the place home. Some tours are gourmet, some are rustic. Either way, a culinary introduction to a city really helps you get under its skin!
This food tour of Istanbul would introduce me to traditional Turkish cuisine, taking me down the city's culinary backstreets to places I'd never have known to visit on my own.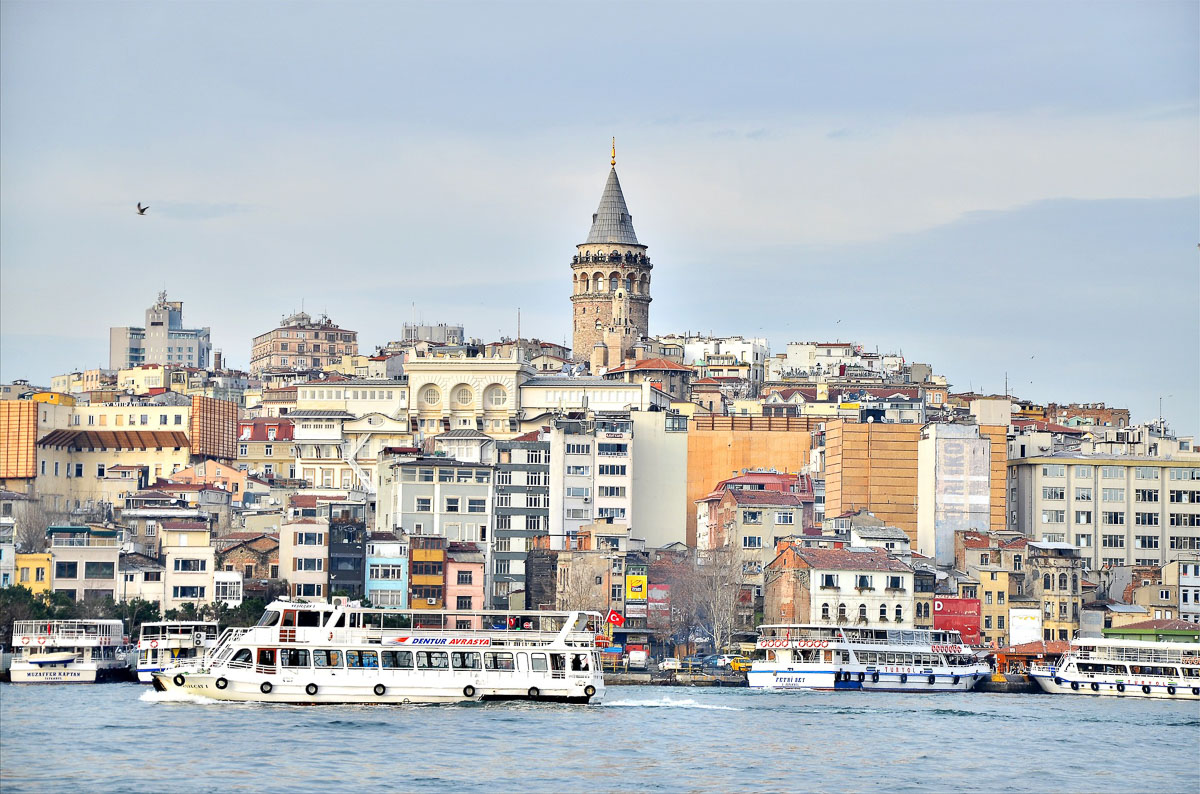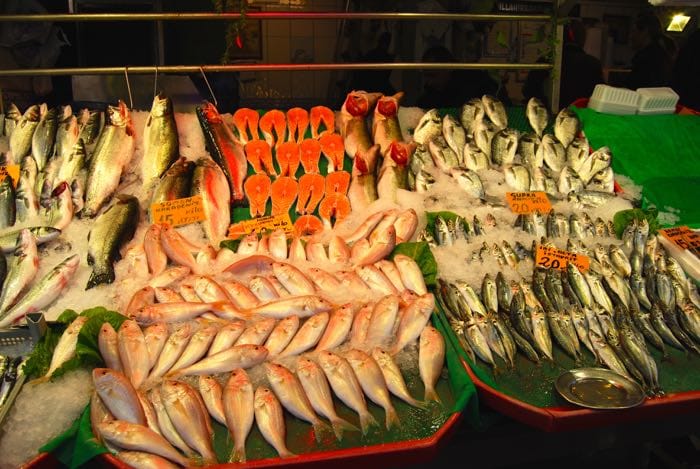 I met local tour guide Guney around 9am on a bright April morning on the busy promenade by the Galata Bridge. He was friendly, enthusiastic and ready to take our small group (3 Brits, 1 American and 1 Kiwi) on a tour of his home city. To kick it off, we hopped on board the ferry to take us across the Bosphorus to Kadiköy, and warmed up with a glass of traditional Turkish tea.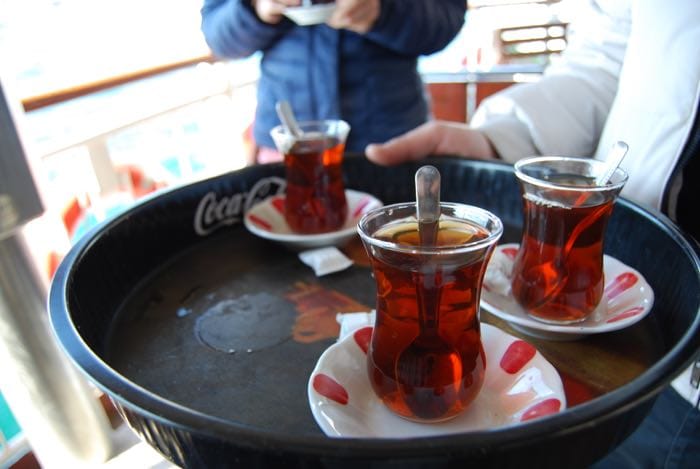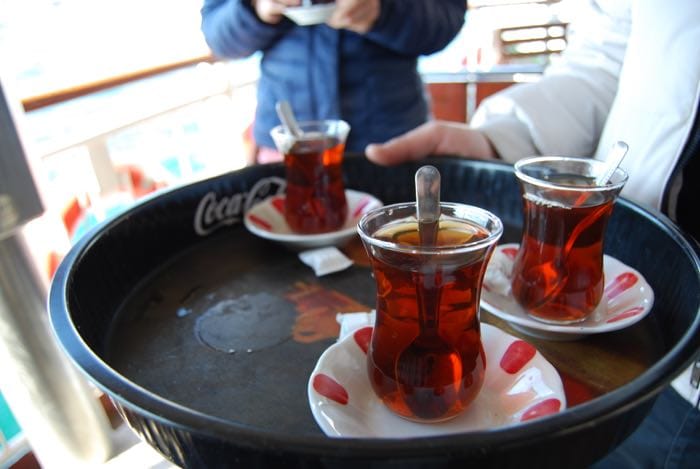 The ferry took around 20 minutes, but once I stepped off the boat, I felt like I had left the city. Where were the tourists? Why didn't they come to this area? Gunay informed me that while this was a more 'local' district, it was by no means a cheaper place to live! Many locals took the ferry daily across the water to Europe… no passport required. None of the key landmarks are located in this region (Blue Mosque, Topkapi Palace, Taksim Square etc) so those with limited time wouldn't prioritise a trip here. It was refreshing to see locals going about their daily business, whether that be rushing to work, sweeping the streets, delivering fish to restaurants, or baking Turkish pizza!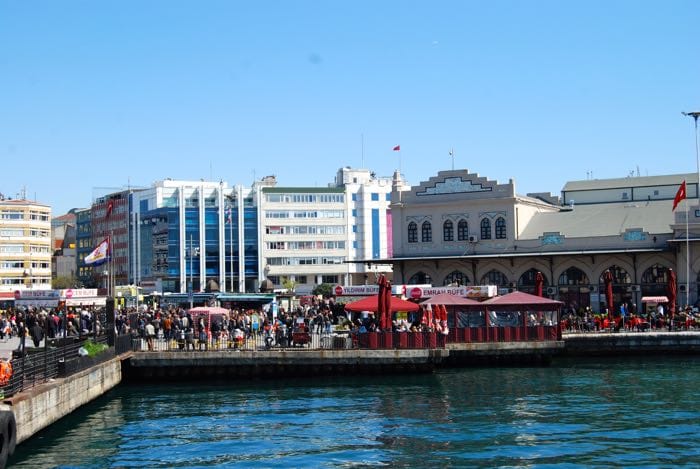 Over the next five or so hours, I tasted around 20 different staples of the Turkish diet, learning their origins, the cooking processes, and their role within the community. The walking tour was fun, informative and felt really authentic. From street food, to kebabs and market vendors, it was a great way to take in the sights, tastes and smells of this part of the city.
Guney told me the traditional way to drink tea was to put a sugar cube between my teeth and drink through it. With my dentist's voice in my head, I decided to try it without. For breakfast we polished off a box of pastries filled with feta, spinach, and minced meat (divine!)
We stopped on a bustling corner and enjoyed a meze plate filled with delicacies. I'd noticed the mussel sellers around the city, but didn't realise they serve them stuffed with tasty rice. The delicious mouthful was followed by a spicy red pepper bulgar wheat, and several types of local cheese. The stuffed vine leaves were light, but packed with flavour (not like the ones back home). One of the highlights was the buffalo cream with honey, slathered on a fluffy slice of bread.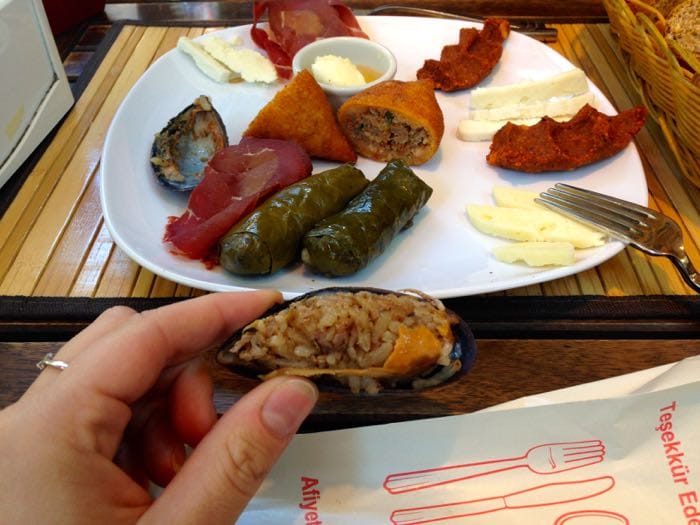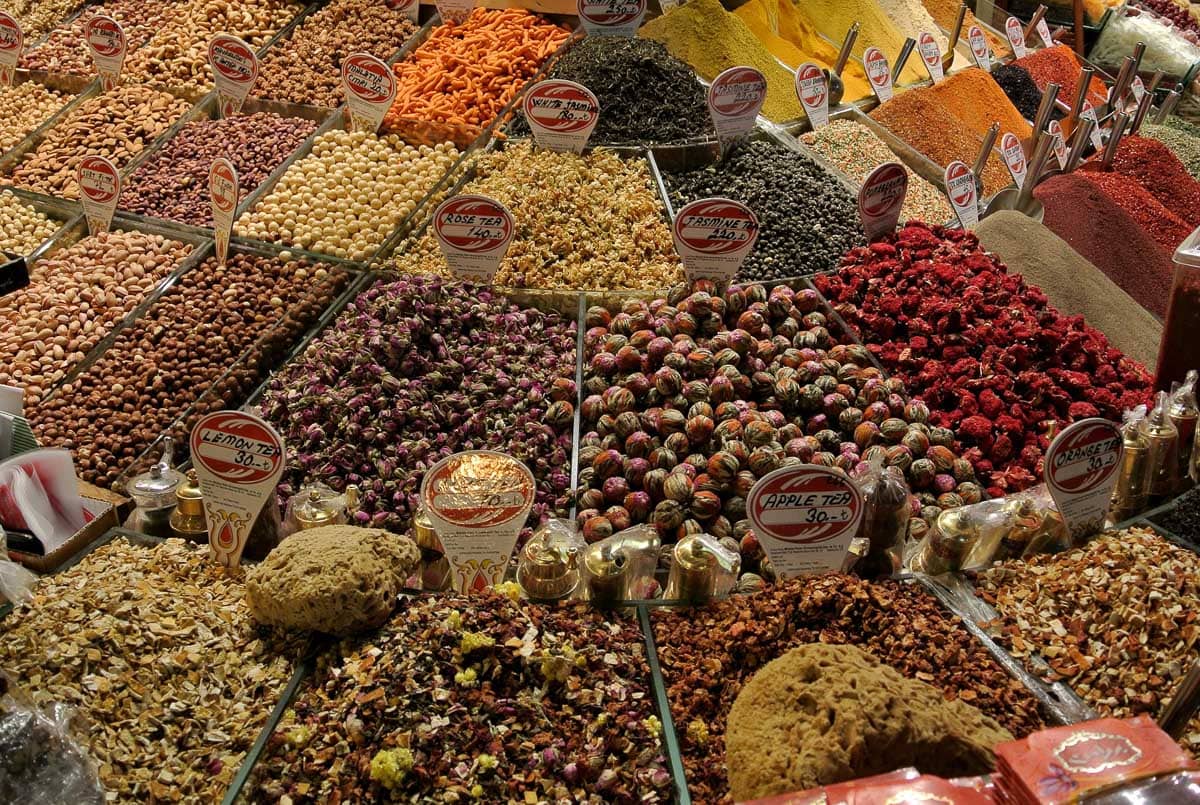 During the tour I noticed that in Turkey they will candy anything, and pickle anything! At the historic Şekerci Cafer Erol (opened in 1807) I sampled candied olives and aubergine.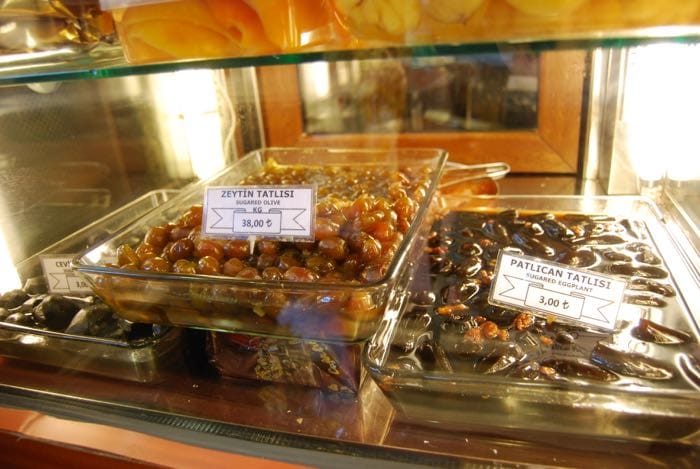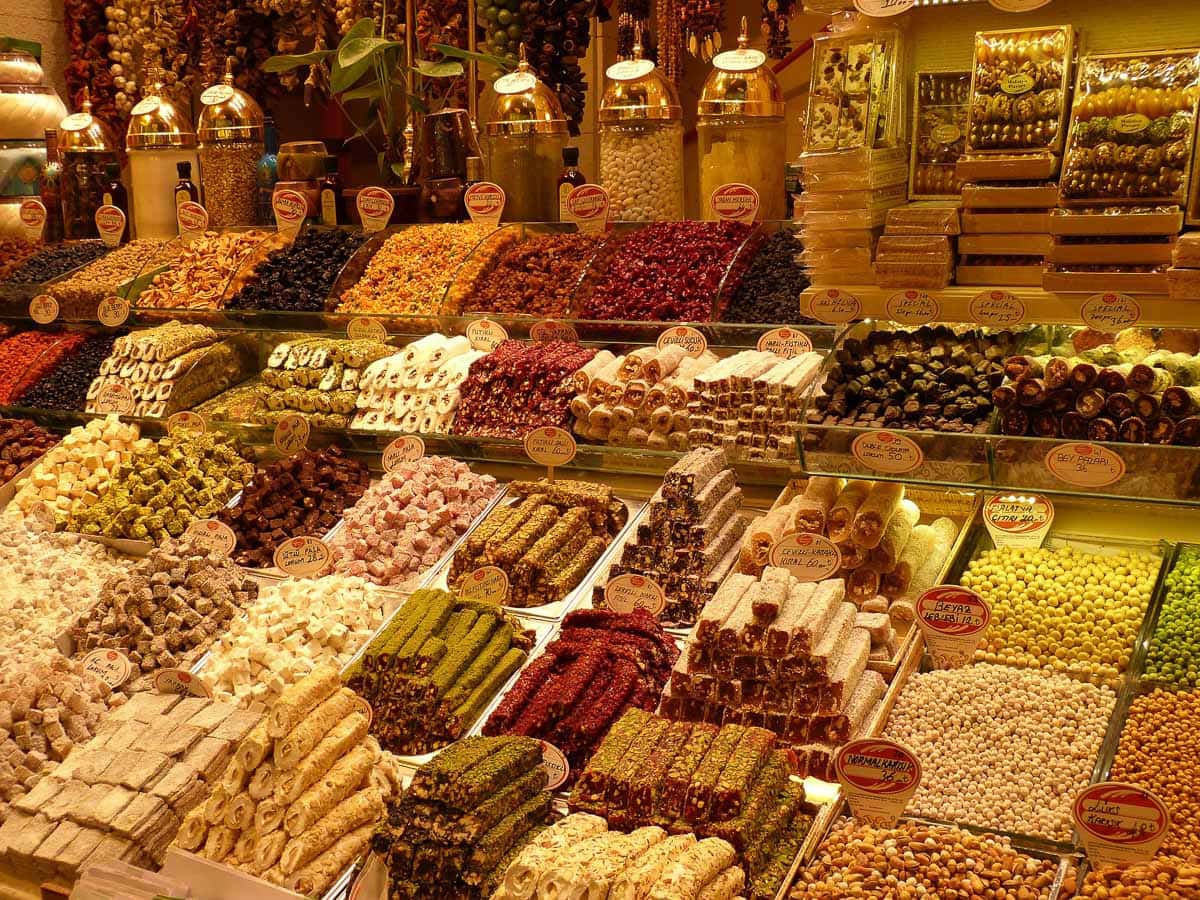 With a mouthful of sugar, we continued walking to Özcan Turşuları for a swig of red turnip juice followed by some pickle juice – two acquired tastes that I decided I didn't have any need to acquire! I marvelled at the jars behind the counter containing everything from pickled bananas and aubergines (again!), to carrots and watermelons. I tasted the pomegranate syrup (used on salads) which was so good, I couldn't help but buy a bottle to take home.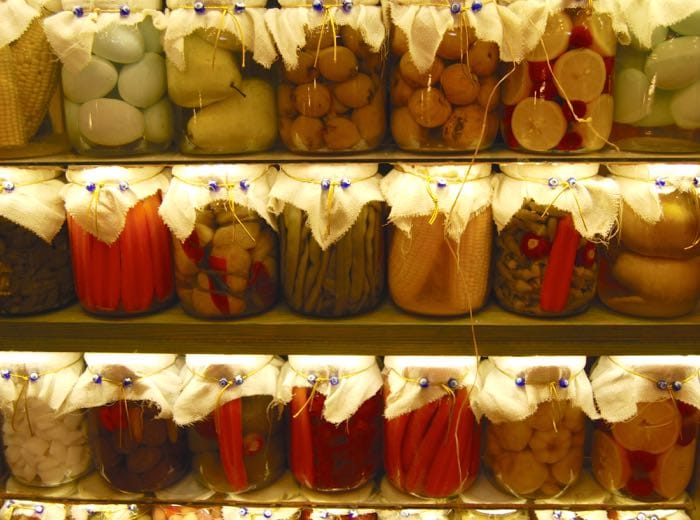 An older gentleman working in the store tapped my arm and pointed at a photo on the wall "that's me," he said. I looked at the ancient photo more closely, and saw he was just a small boy when the store was opened.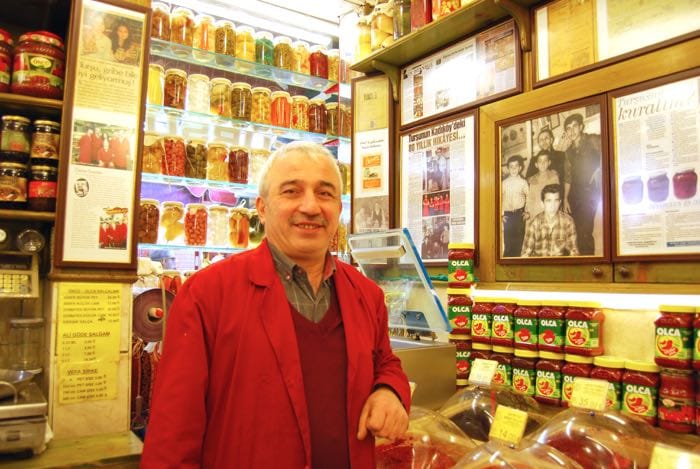 As time ticked by, I watched as Mühürdar Caddessi was transformed from rows of street sweepers and restaurant workers setting up, to a bustling street at the heart of the foodie community.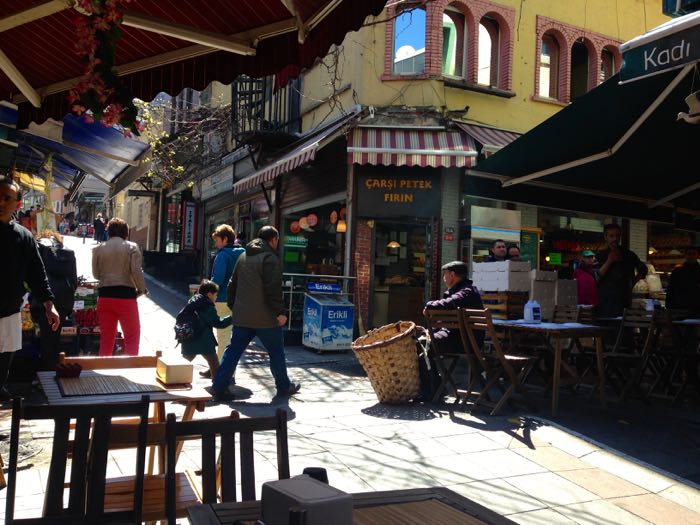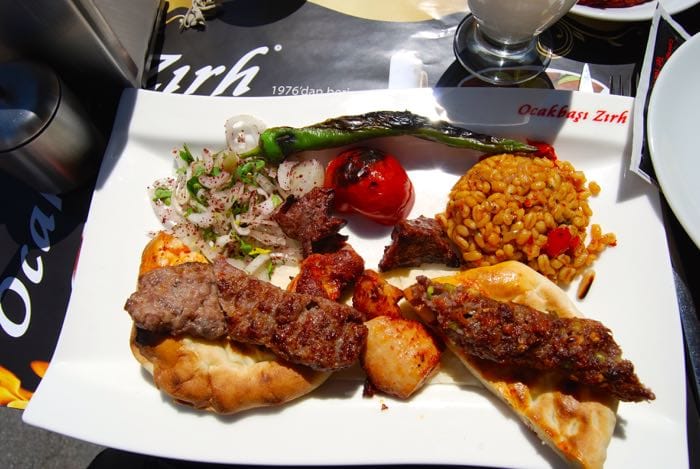 Another highlight was the trip to Etabal, a store dedicated to honey. There's nothing better than tasting it straight from the honeycomb… except perhaps when it's served on top a pot of fresh yoghurt. We tried both, just to be sure!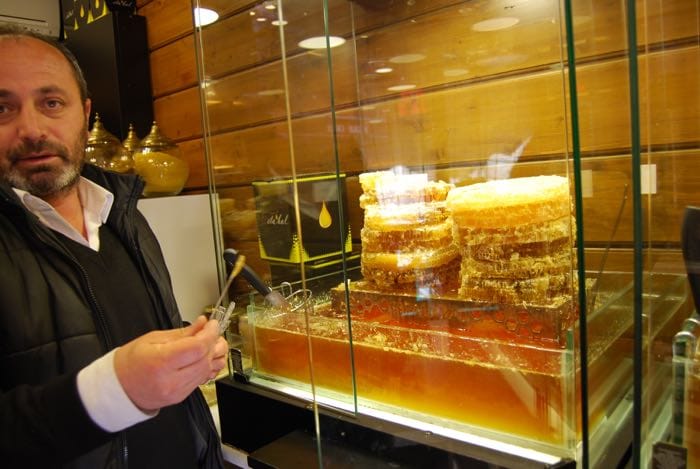 After a few hours exploring the vibrant Kadiköy neighbourhood, and feeling several kg heavier, we ended our tour drinking traditional Türk kahvesi (Turkish coffee) and munching on a light trileche cake and some rich, nutty baklava.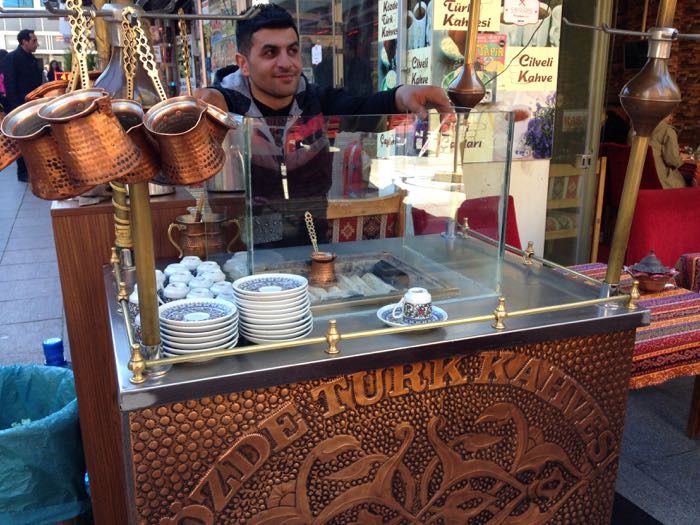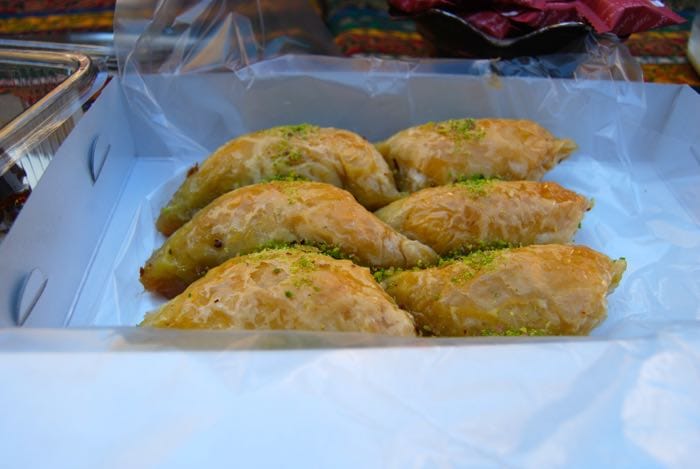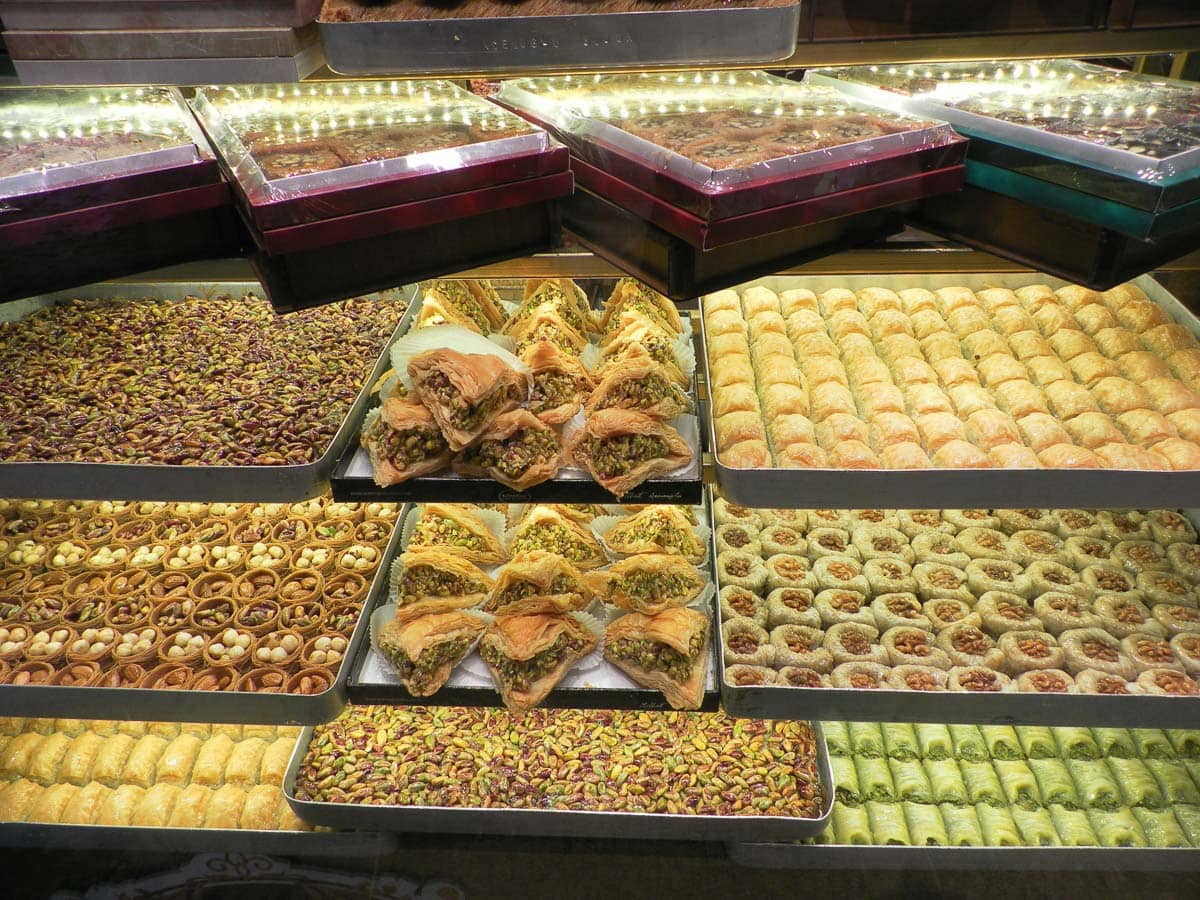 All that was left was to venture back to Europe on the ferry, but not before collecting a few treats to take home!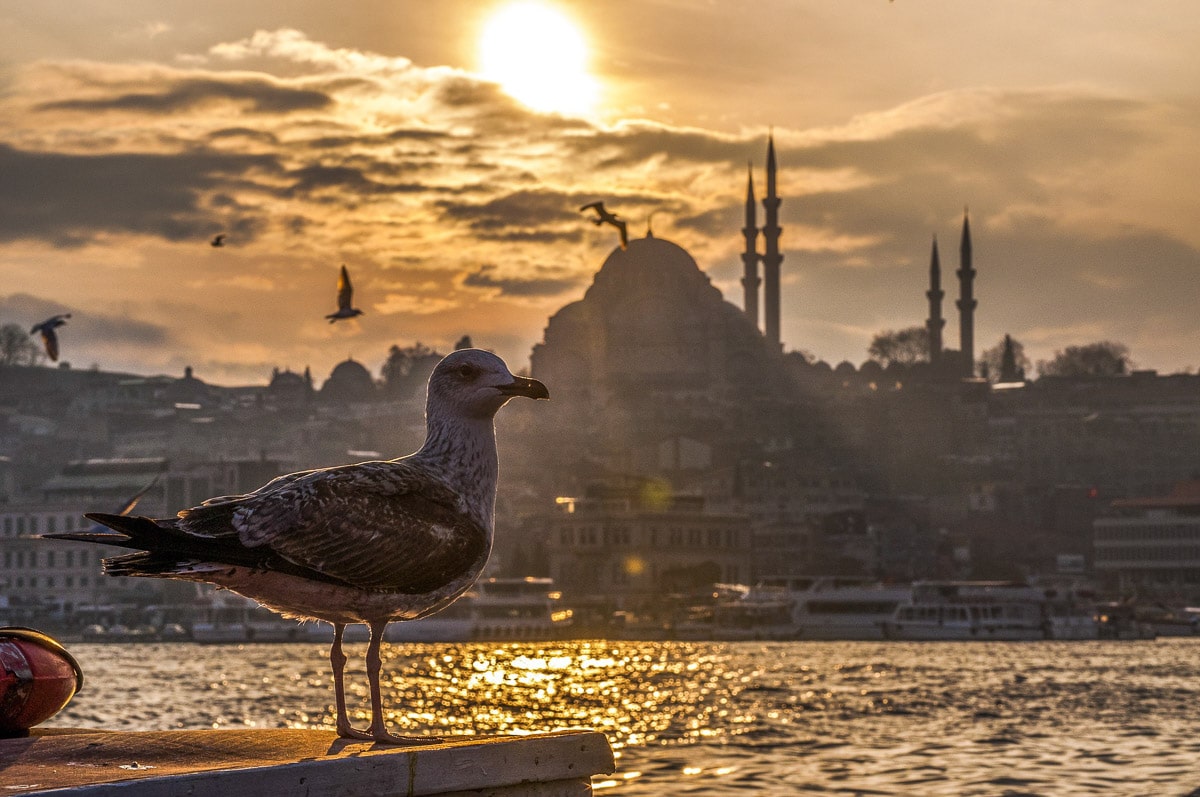 Check latest prices and availability for this food tour of Istanbul. In the interest of transparency, the exact tour I went on is no long operating, but I've researched thoroughly and the one linked looks excellent.
How About Visiting Cappadocia?
This incredible Turkish region is brimming with history. From exploring ancient caves, to hot air ballooning through the impressive scenery, this is somewhere you'll never forget!
From hot air ballooning and great food to learning about the region's history, these are the best things to do in Cappadocia.
Taking to the skies in a hot air balloon in Cappadocia is one of the most incredible things I've ever done on my travels.