First impressions of my no.1 dream country to visit, Japan, and a rundown of my top things to do in Tokyo.
What an adventure the last few weeks have been! A truly epic, eye-opening, heart-warming one.
For me, Japan was a country rooted firmly at no.1 on my bucket list. It leapt onto it a few years ago, and I can 100% say the food was a major reason.
Sushi, gyozas, noodles, ramen. Some of my favourite dishes ever invented! I've often admitted that my love of food and travel go hand in hand, and this was one country that I knew would offer a lot.
Despite a few invites to visit, my partner and I had a firm pact. We wanted our first trip to Japan to be together, so we started planning a 12-day adventure that would offer a mix of the crazy, the fun, the beautiful, the zen and plenty more. We wanted to be tourists, but also wanted to track down some authentic experiences.
Now we've returned, I'm wading through over 900 photos, and struggling to narrow down what to share. It's rare I return from a trip and feel I could write a new post or two about every single day we were away.
So where did we go on our Japan trip? I'd describe it as a tri-peninsula / two-city trip.
We flew to Tokyo (more on that coming up!) and enjoyed playing tourists, checking out the famous show at the Robot Restaurant, eating our way around Asakusa, and soaking up the rainbow colours of Harajuku.
Next up was the volcanic Izu Peninsula, famed for its rugged coasts, pristine beaches, waterfalls and sea caves.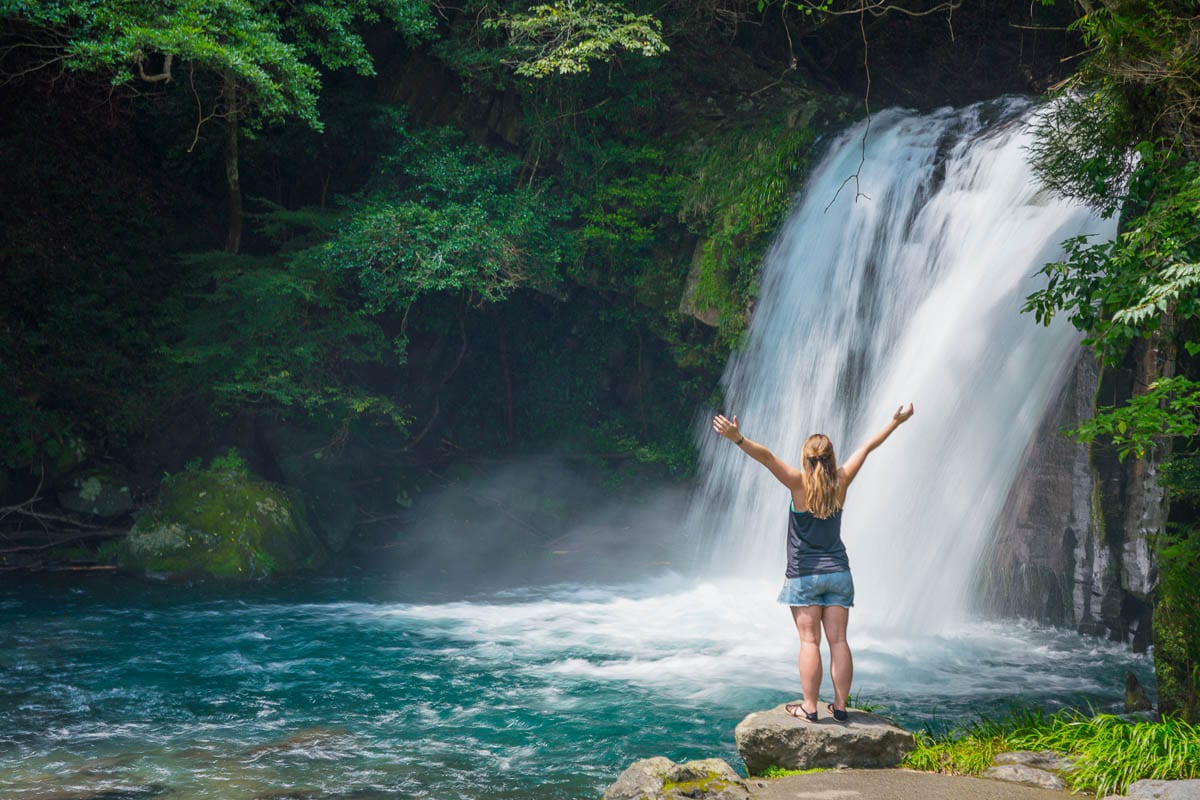 Then it was up to the Noto Peninsula to enjoy mountains, rice paddies and rock formations aplenty.