Find out why travelling from Lake Atitlan to Antigua in Guatemala is a wonderful journey.
We spent a few days close to Lake Atitlán. It's a picture postcard view with the bold blue of the lake contrasting against the volcanoes and mountains around. Small towns are dotted on the sides. We stayed in Panajachel – a hippie market town with lively nightlife. The handicraft and jewellery stalls stretch for miles, and with a bit of bargaining you can get a very good deal! Specialities include woven fabric rugs and scarves, jade and precious stone jewellery and leather bags and shoes.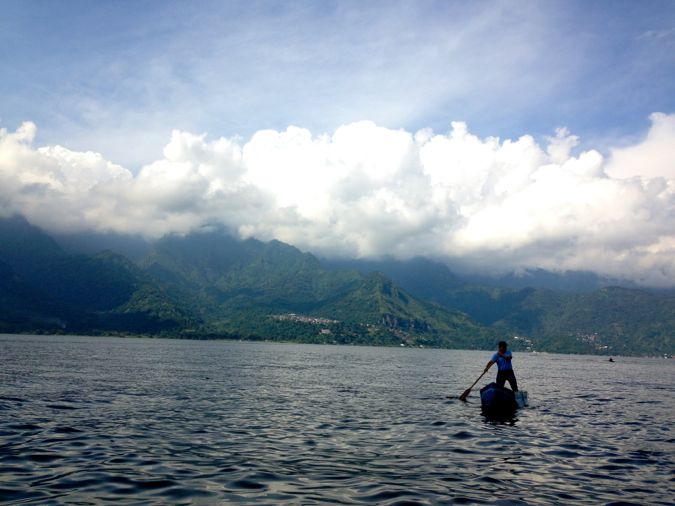 By night the town transforms into a bit of a party town, with plenty of bars and restaurants in the centre. We sampled the local dish 'pupusa' – thick corn pancakes with a selection of fillings. Later, we went to Panarock which didn't feel that different to a Hard Rock Cafe. The live music was entertaining and the drinks free-flowing!
After a few days in the area we returned to Antigua – one of my favourite towns so far. It's an old colonial town, and has a real charm to it. In the centre is a large central plaza lined with little cafés, book shops and restaurants. In the streets running away from the plaza are craft shops, market stalls and beautiful wine bars.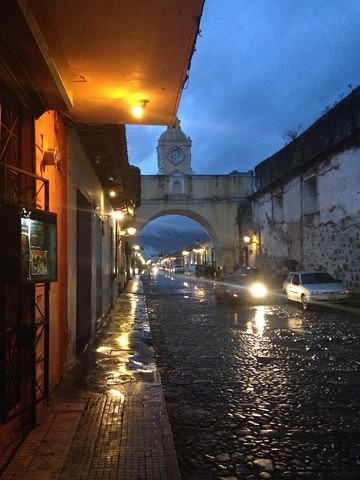 Surrounding the town are yet more volcanoes and mountains. One day we made the decision to do the Pacaya volcano hike. Compared to the 10 hour challenging hikes up some of the volcanoes in our next stop Nicaragua, Pacaya was only 3 hours – but very steep. It last erupted in 2010 and is still active. We reached a point where we were able to whip out some marshmallows for toasting! Delicious, and just about gave us the energy for the hike back down.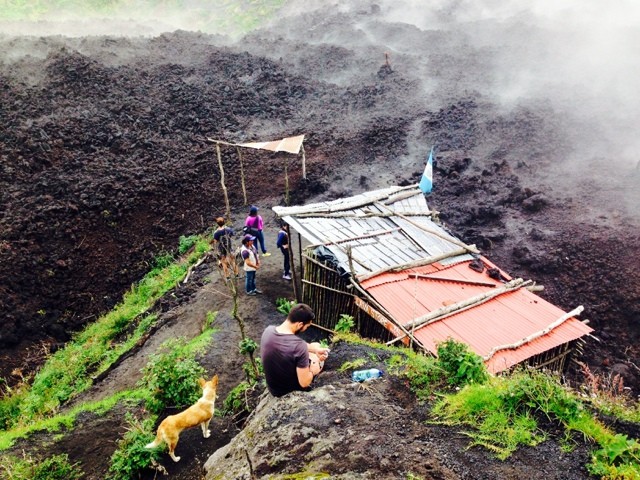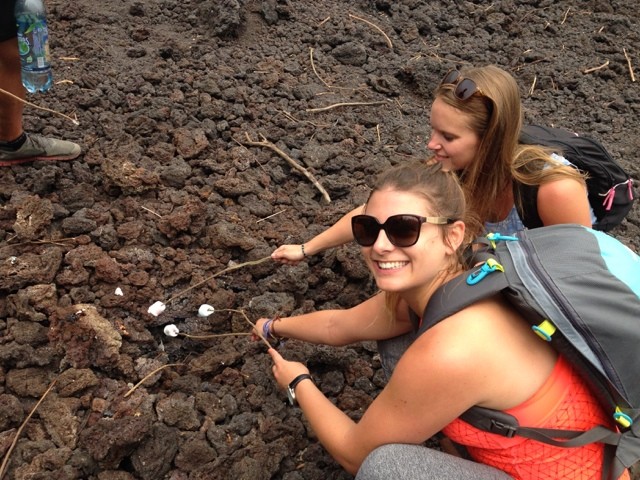 Next stop… Honduras!