There are plenty of unique things to do in Hastings, including sampling delicious homemade food, visiting a hipster barber shop, feasting on chic desserts, skating, enjoying live music and staying in boutique accommodation.
Hastings is a classic English seaside town. I visited last June and enjoyed a fun, but perhaps slightly unoriginal day trip. It was Hastings for first-timers! I tucked into fresh seafood by the fishermen's huts, played miniature golf, rode the funicular up East Hill, shopped for cute souvenirs, checked out the sweet shops, and took photos of the candy coloured beach huts. Oh and I even received the traditional Hastings welcome – a dalliance with a seagull who took one look at my tasty ice cream, and thought 'I'll be having that…'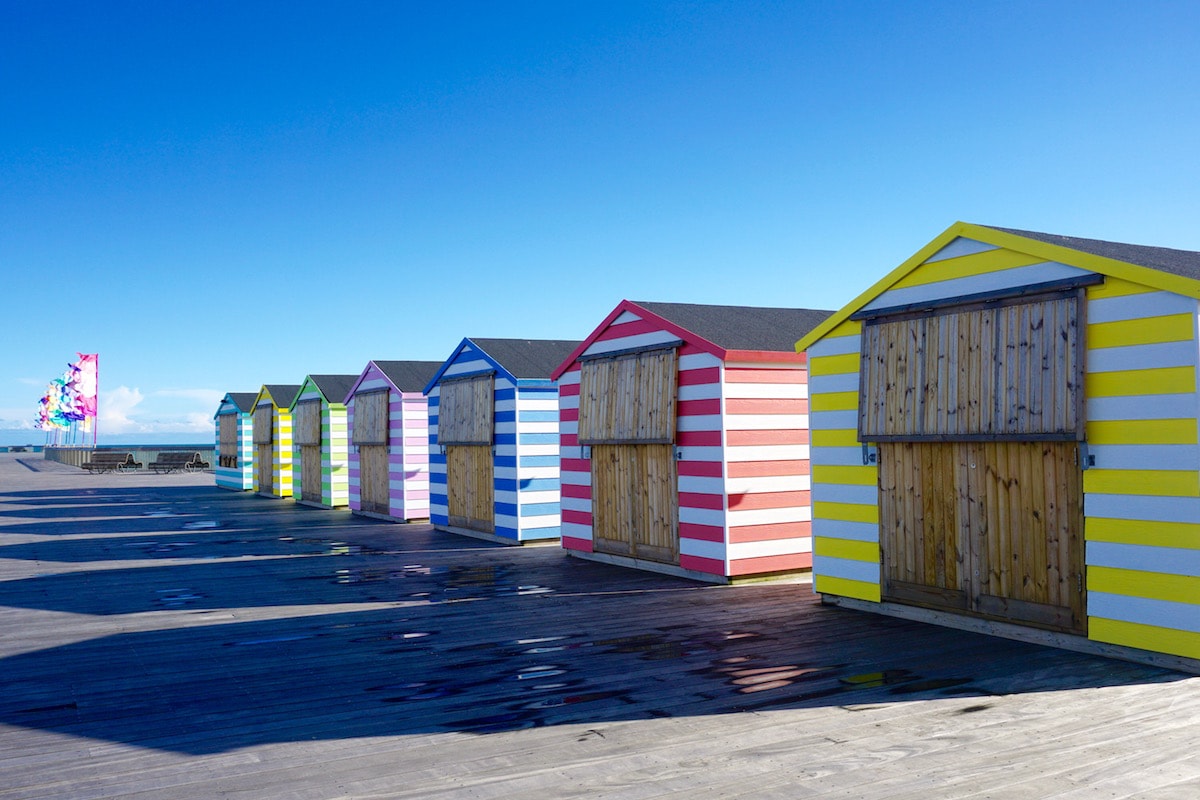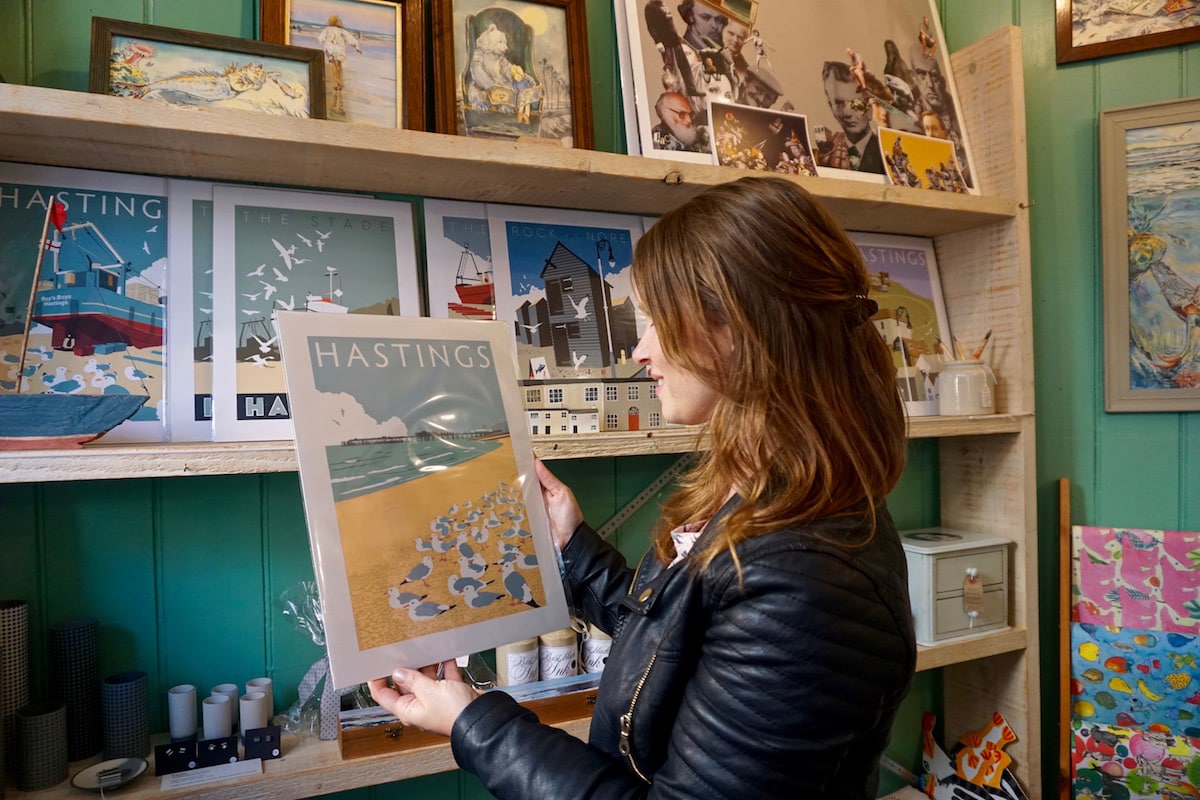 Minus the interference with the seagull, it was everything I wanted from my first visit. When the team in Hastings sent an invite to see the town in a different way, I was intrigued. By different I mean: a) off season (hello winter) and b) not treading the obvious path. I sent a big fat yes, received a few Southeastern train tickets in the post, and headed down in the middle of February. It's easily accessible by train, and only takes an hour and a half – perfect for those craving a change of pace from city life.
My trip was timed perfectly to coincide with one of the town's biggest festivals: Fat Tuesday. Running for five days and nights, the town's bars and pubs celebrate with a varied schedule of live music. The climax is on Fat Tuesday itself, (aka Shrove Tuesday/Mardi Gras) – the day of my trip. This year over 20 acts were playing, and I was excited for a night of bar hopping!
But first, it was time to explore a few sights I didn't see last time. I spent most of my time in the areas known as Trinity Triangle, White Rock and the America Ground. It's a small area with a fiercely independent vibe. I thought the main High Street in Hastings had this covered, but this small area close to the pier has a lot going for it. There are places that have been trading over 30 years, and new spots breathing new energy into the area. Stylish barbers? Tick. Record store? Tick. Organic food store. Tick. Funky homeware store? Tick. Hey there's even The Pancake House and The Cake Room. What more could you need?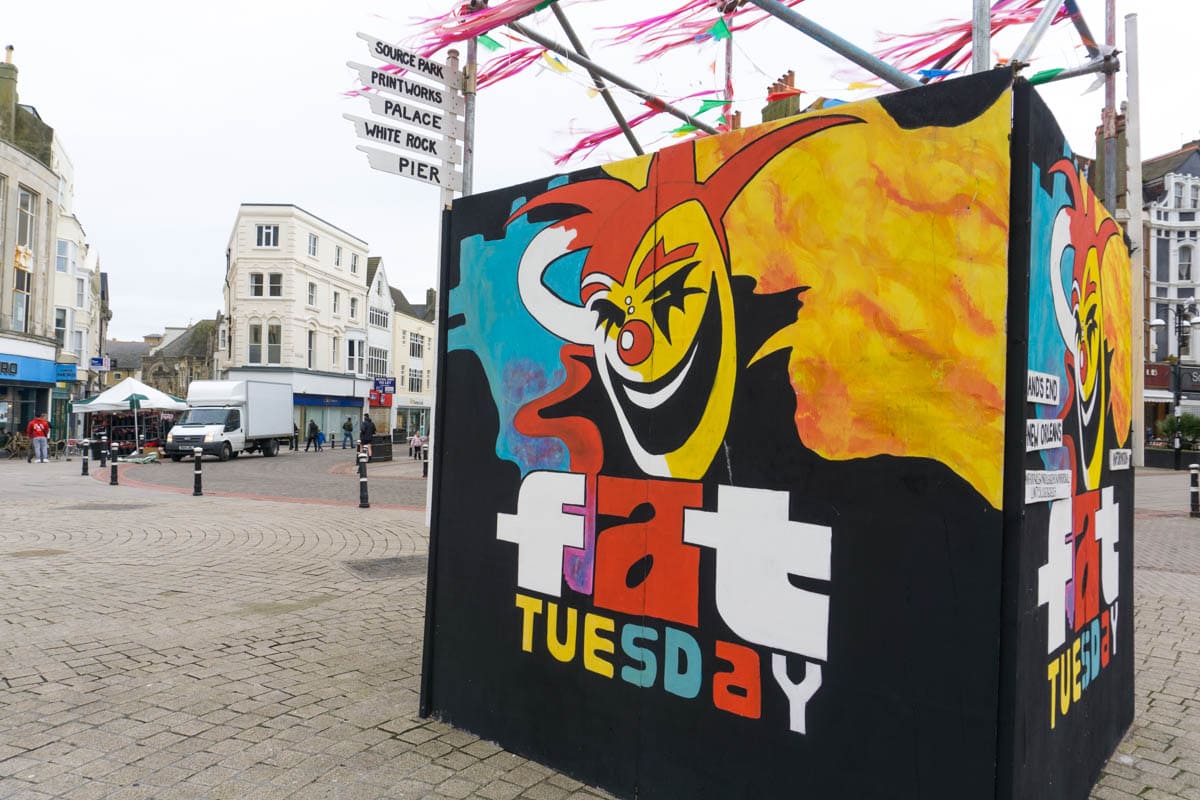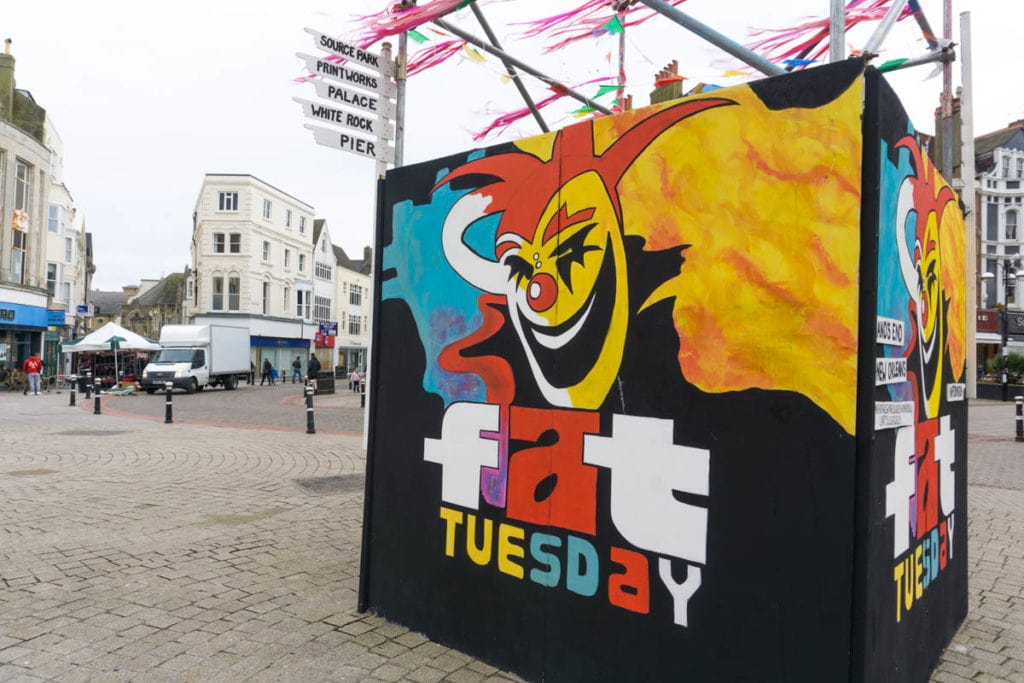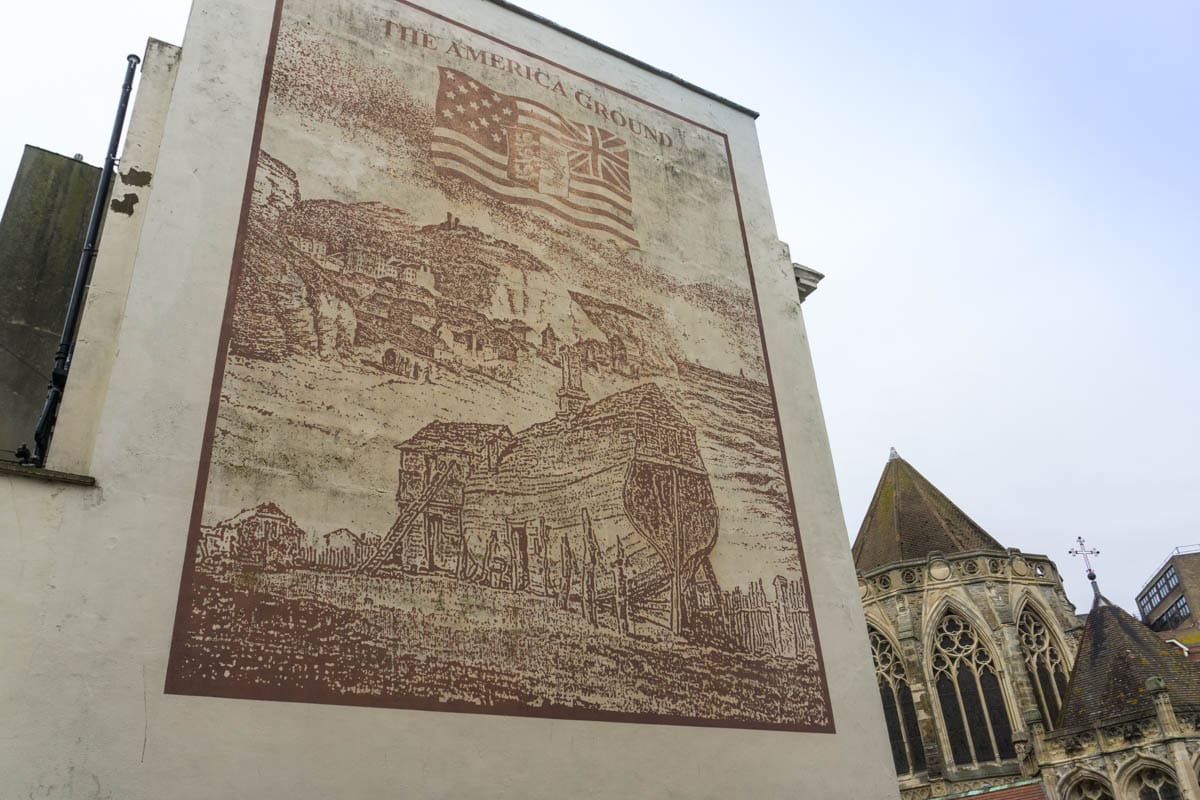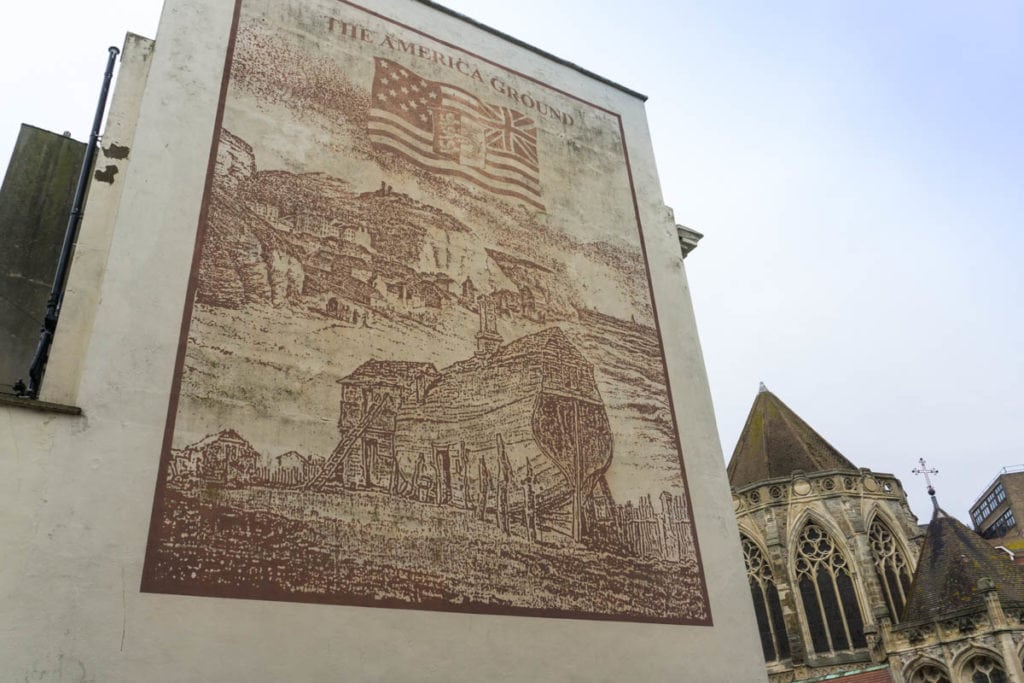 In terms of history, the America Ground has a past I never could have guessed! In the 1800s, it was much less desirable than it is today, but had a thriving community. The Corporation of Hastings attempted to seize control, which caused the people to riot. They asserted their independence, resulting in them hoisting an American flag and claiming they were the 24th state of America. It wasn't long before the area was back under control, but the name has stuck, as has the annual Independents' Day celebrations in the neighbourhood. Oh, and perhaps a little of that independent spirit too!
For a full flavour of what to do in Hastings, check out the video from my trip. Then scroll down to hear about some of my favourite spots in the area…
What is The Printworks? It's a bit of everything really! For me, it was where my trip began, as we checked into a beautiful room at the top of the historic building. It's an interesting space, with studios, a huge open kitchen/dining room/lounge filled with eclectic furniture and vintage pieces. Lower down the building is the bar area and stylish homeware store Dyke and Dean.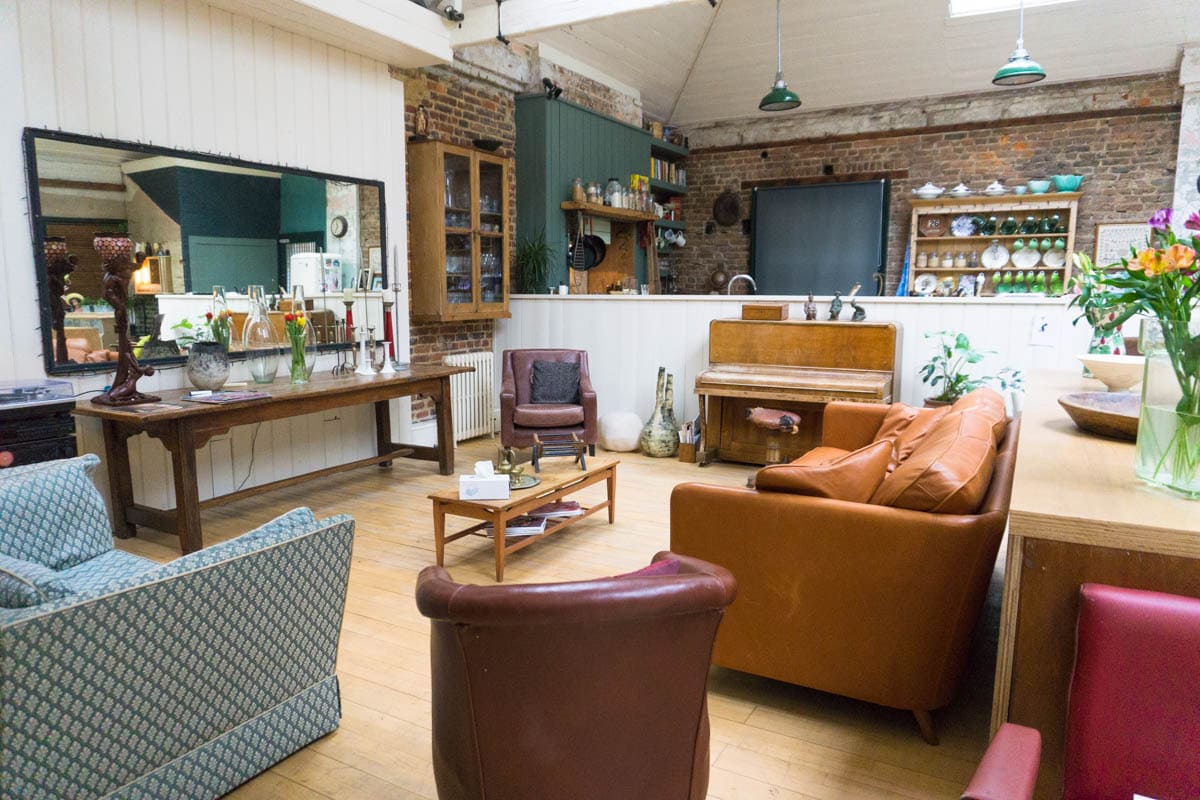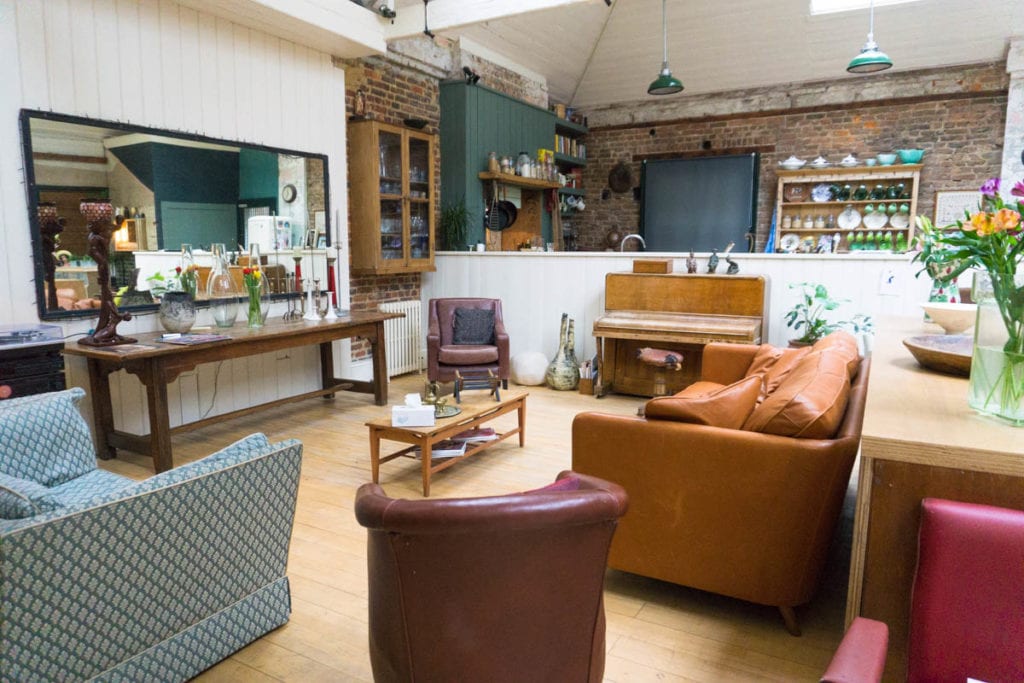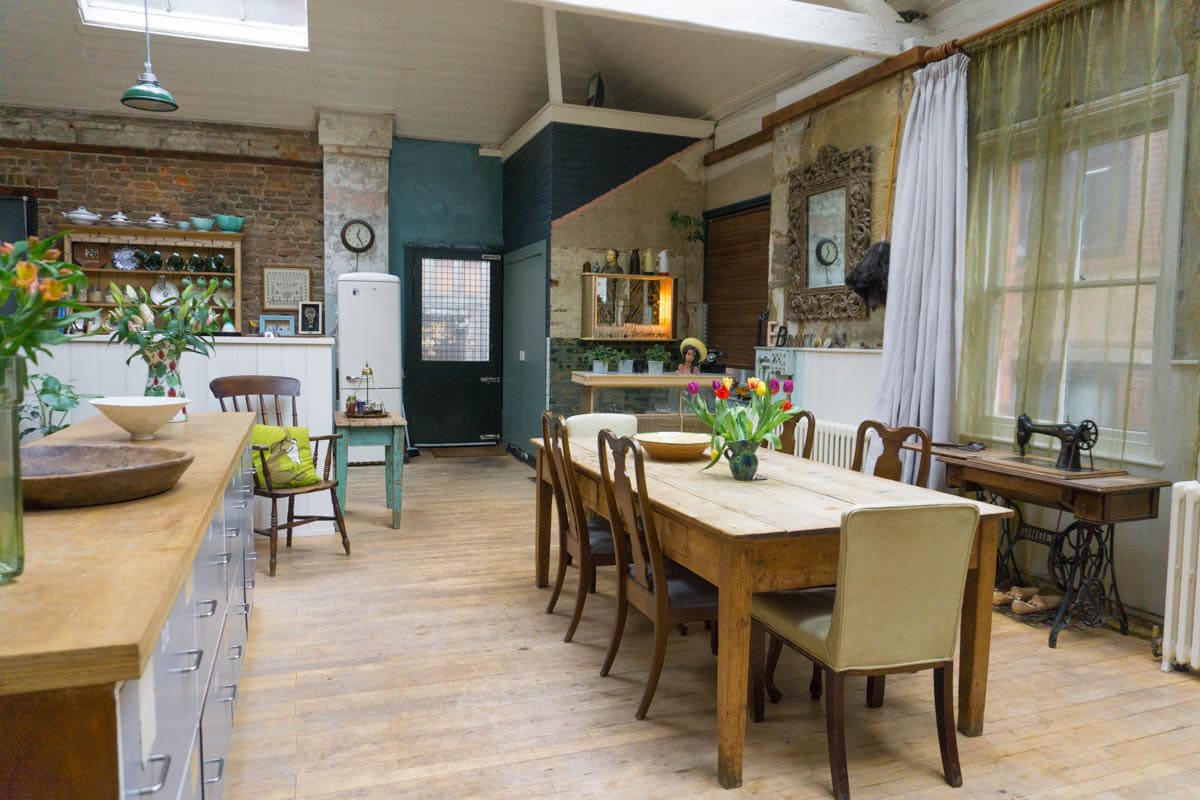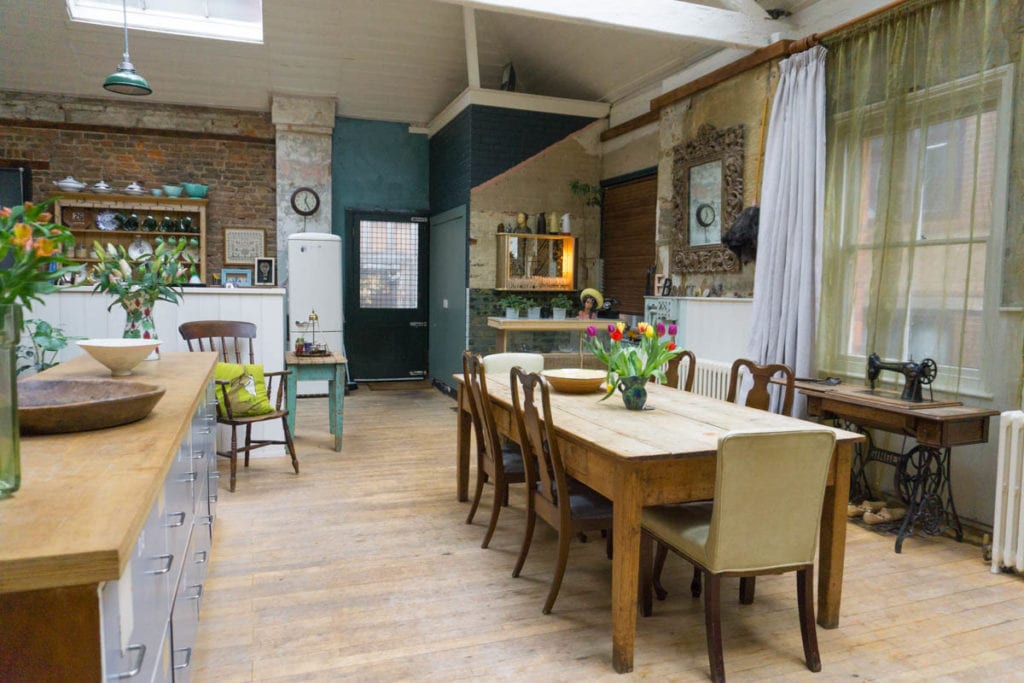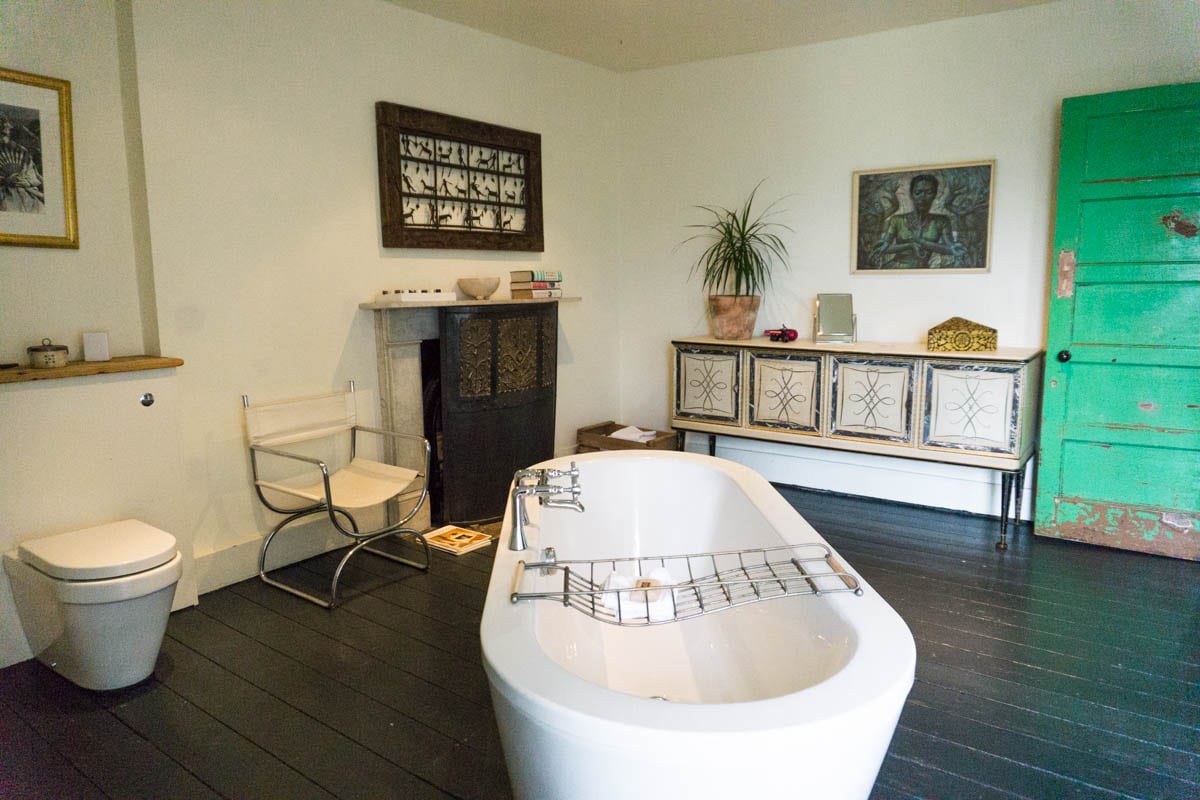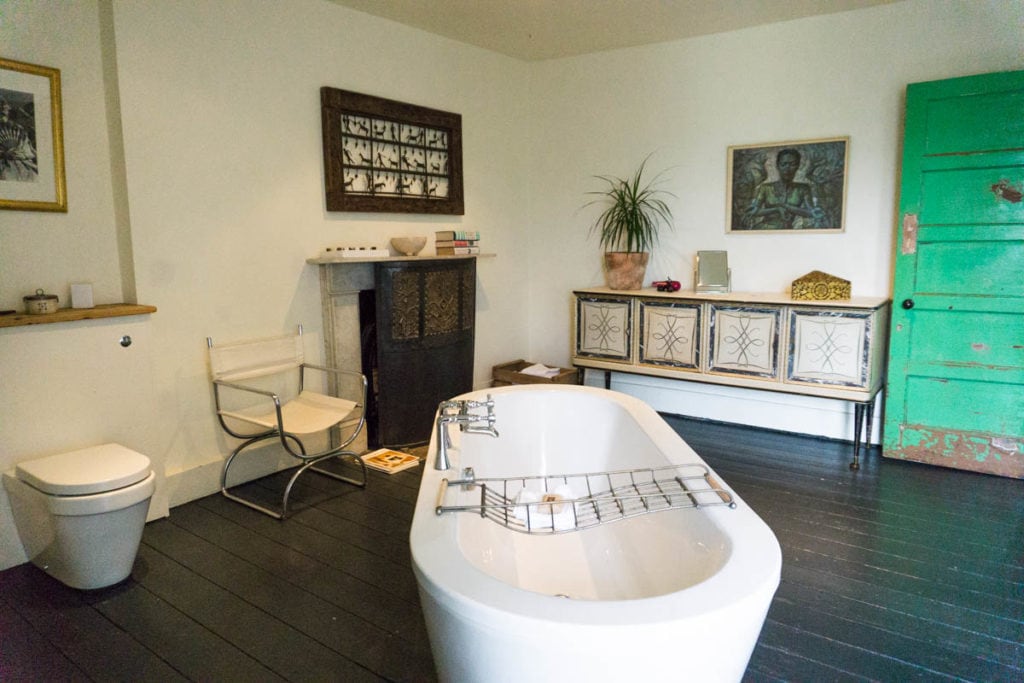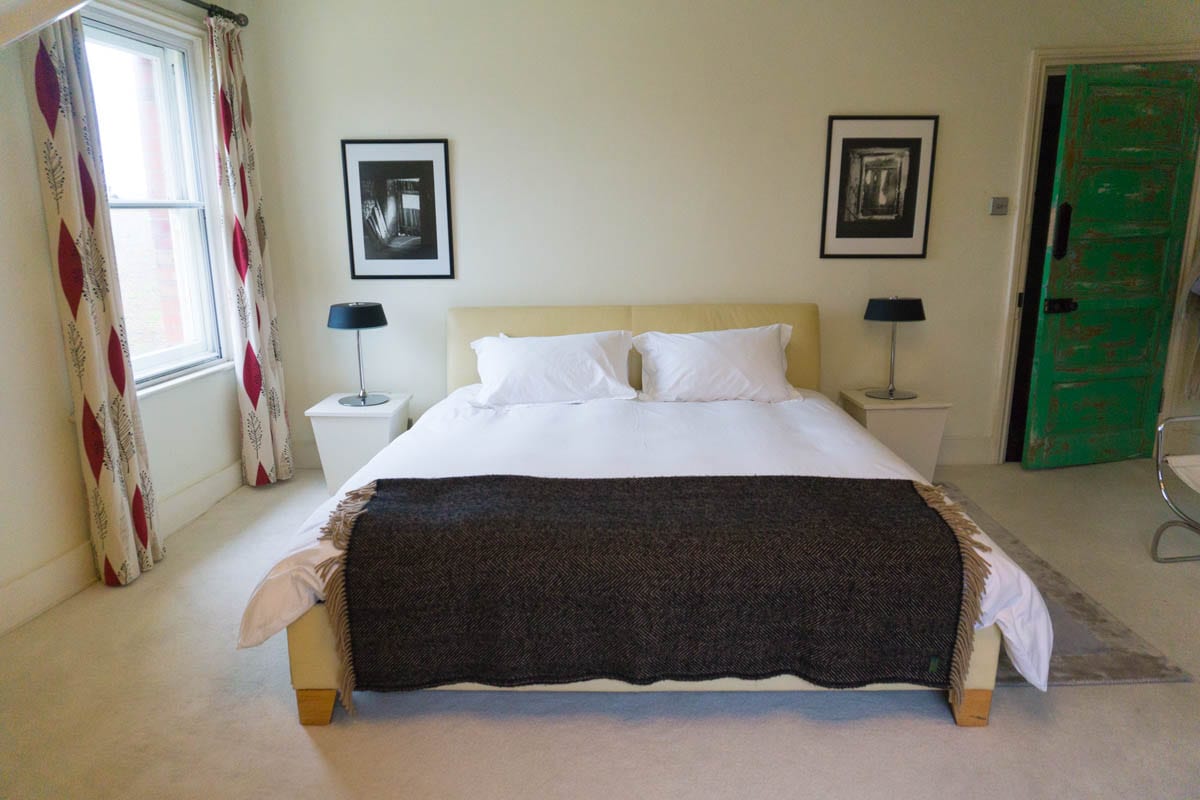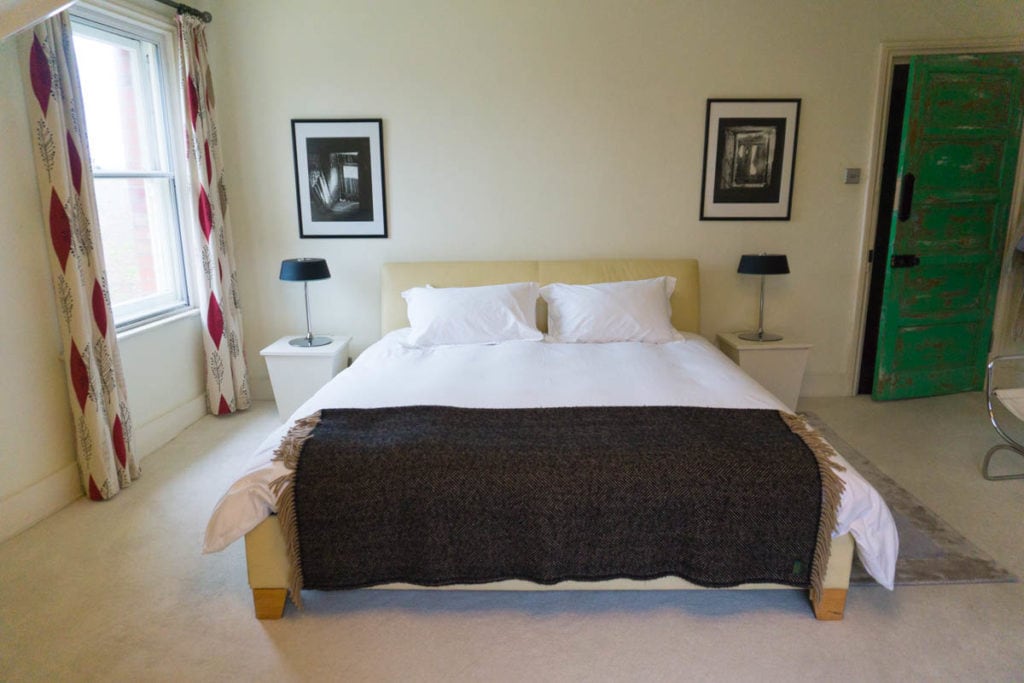 I nipped into Source Park briefly last time and loved it, so fancied a return visit on this trip. The world's largest underground skate park is housed in a piece of history – the town's old swimming baths. I watched as fearless kids practiced tricks on their BMXs, skateboards and scooters, flipping and turning like there was no tomorrow.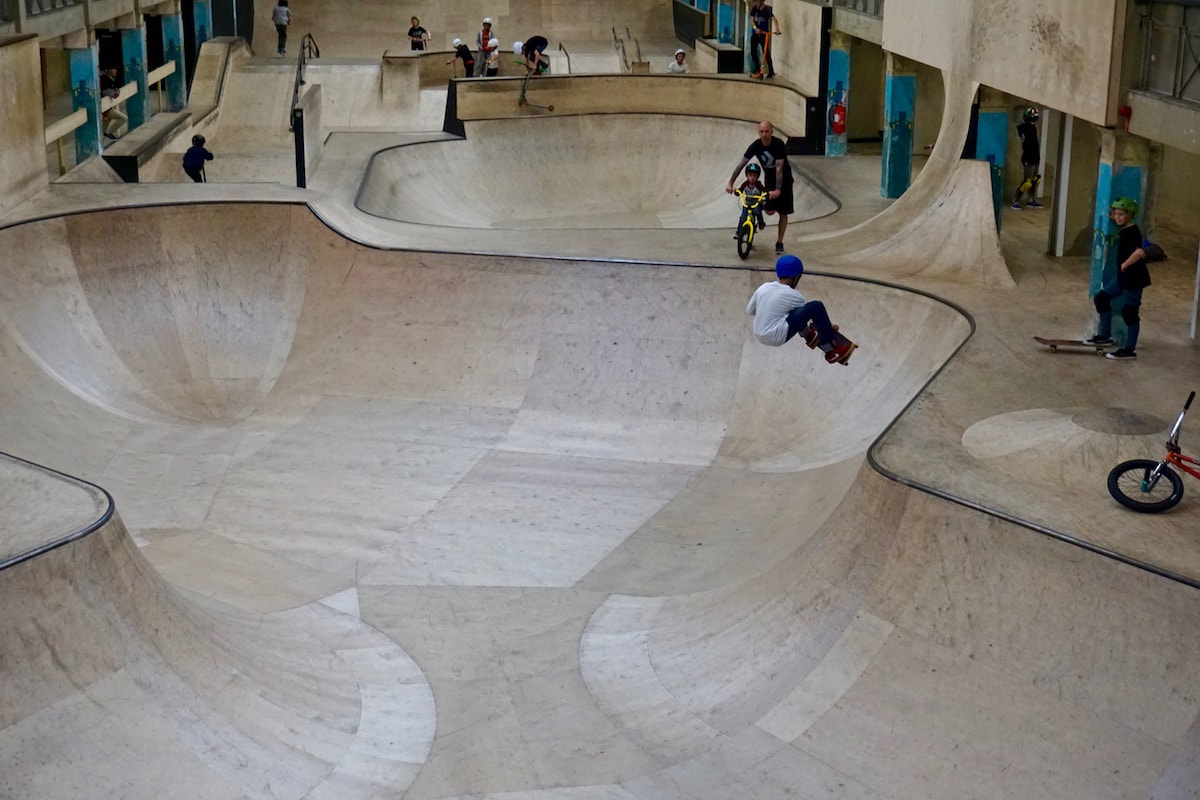 When we were recommended to visit this museum filled with stories of serial killers, gangsters and gory goings on, I was pretty intrigued. It turned out to be fascinating, and we spent around 45 minutes meandering the rooms, reading about lethal injections, Mexican cartels, horrific murders and more. Exhibits included a genuine lethal injection table, love letters from a serial killer, and one of the world's smallest mobile phones used by prisoners. While it might sound totally disturbing, after enjoying crime dramas such as Making A Murderer, I guess it hit the same spot. There were also some fun interactive displays including the chance to feature in a line up!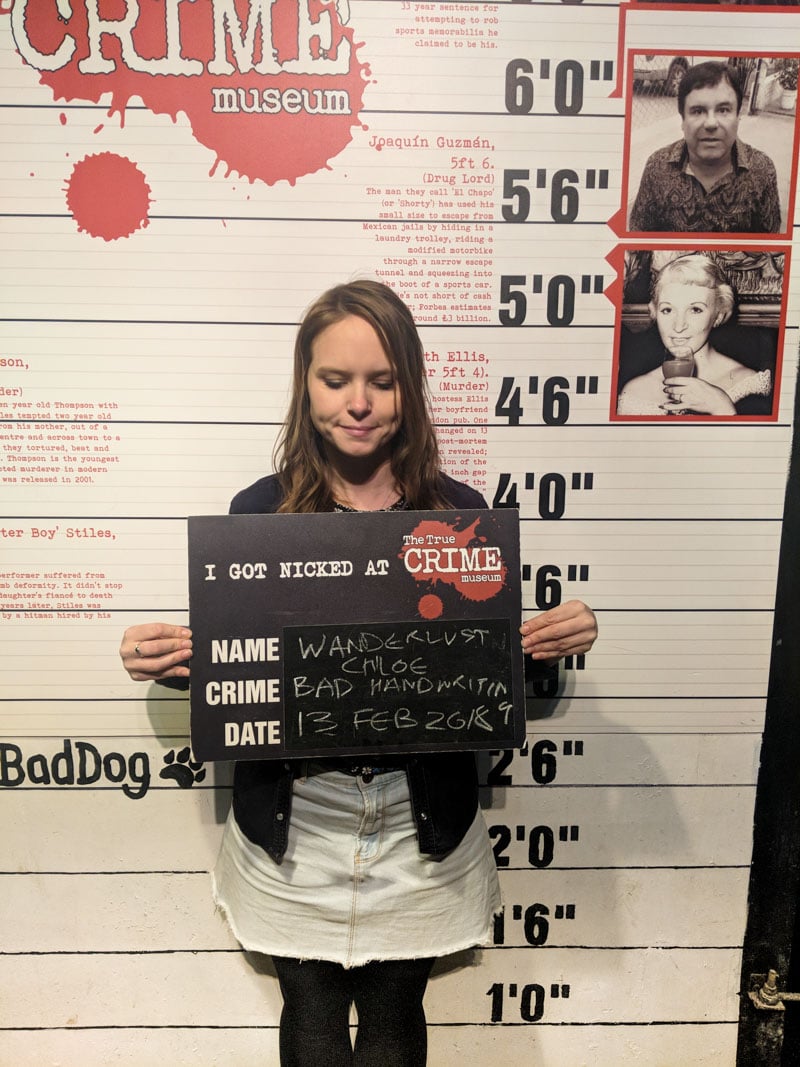 Beautiful cakes in a light, airy, Instagram-friendly space! Oh how I adored The Cake Room. With freshly made creations on the counter, and sweet scents filling the air, this was one of my fave finds on this trip. Visiting on Valentine's Week, I tried the Oreo cheesecake and the lemon drizzle – both a bright shade of red to mark the occasion! They were yummy, and I happily packed up everything I couldn't manage to finish on my train ride back to London.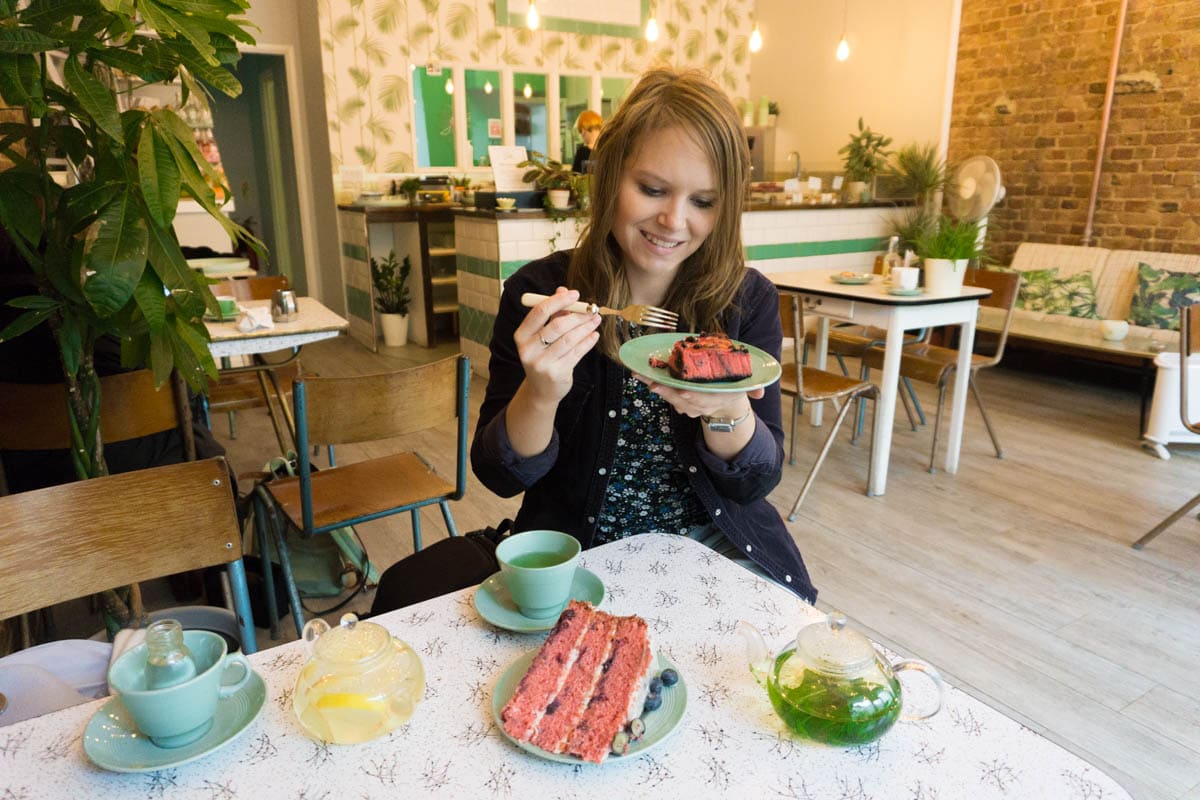 This cute store is more than a place to pick up a bottle of wine or a limited edition beer. It's a place to hang out, taste something new and meet some new people! There are plenty of local beers for sale, but my favourite feature? The wine tap! Yes you can pop by and refill your bottles yourself. Now, how do I get one of those installed in my house?!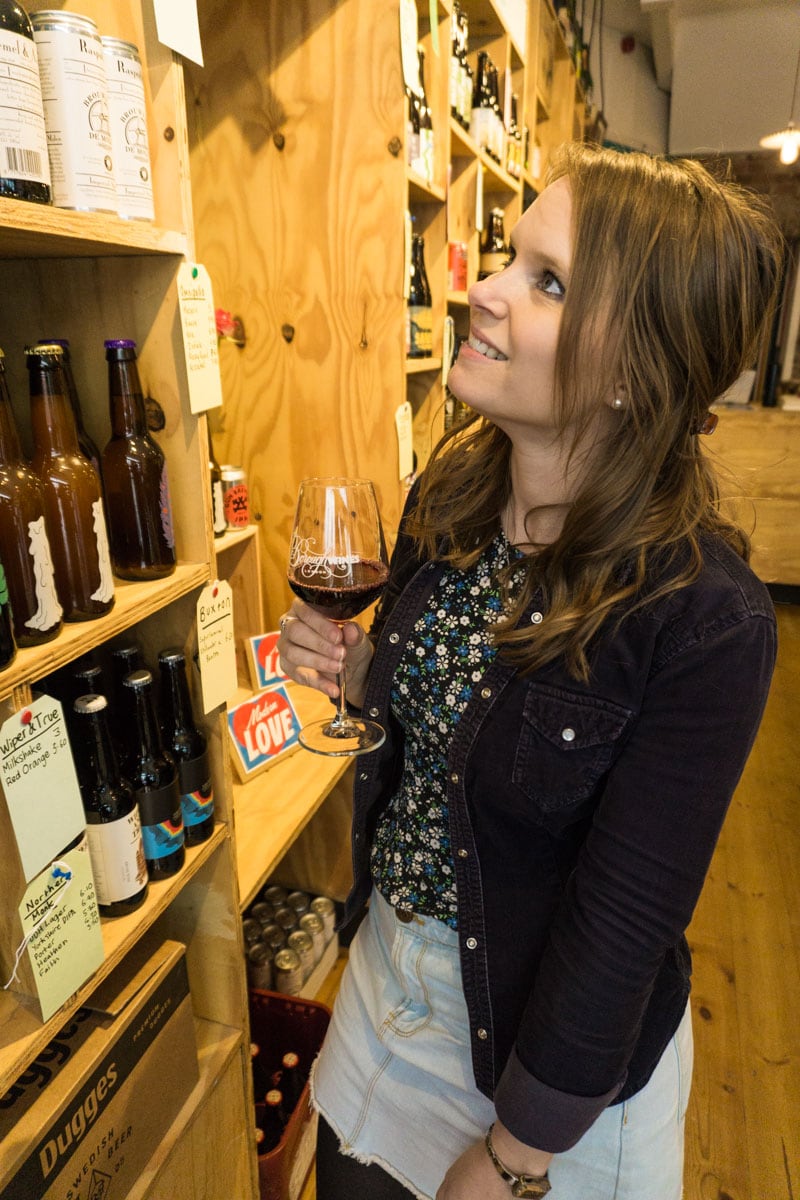 What could be timelier than a visit to The Pancake House on Pancake Day? This cute café has just a handful of tables and a lengthy menu of pancake toppings, from berry coulis, to apple pie and classics like maple syrup and bacon. I couldn't resist but try their special of banoffee pie.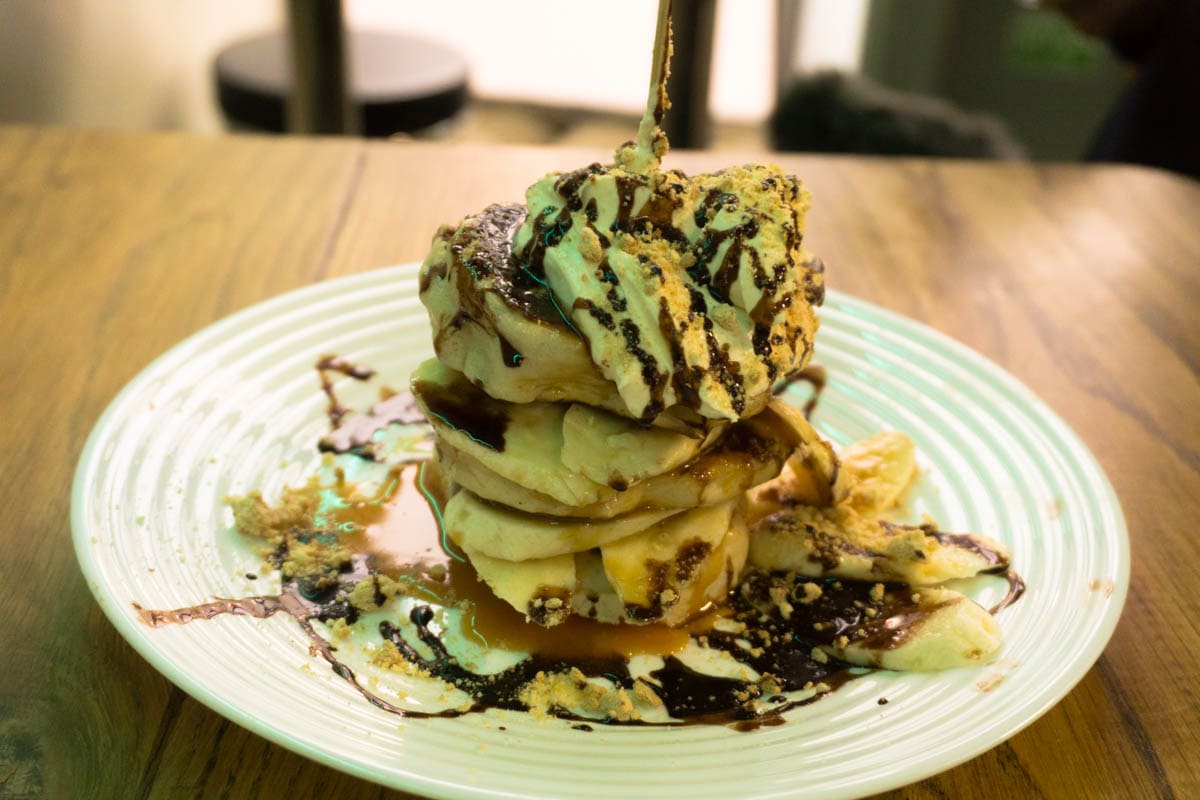 The heart of this area is Trinity Wholefoods – a deli/food store with a revolutionary way of working. It's a co‑operative, so is jointly owned and managed by a group who have strong beliefs in ethical production, where food comes from and its sustainability. It's been here for over 30 years, so is something of an institution. From organic fruit and vegetables, to prepared meals, local wines and even toiletries, it's a wonderful shop to explore. It's also encouraging to see their dedication to 'local', with wines from Sedlescombe Vineyard, eggs from Clayton Farm, and vegetables from Pannel farm and Hankham Organics.
We all know Italian hospitality is friendly, but by the end of my lunch in Rustico, I truly felt like one of the family! It was a wonderful experience, tucking into flavoursome Naples-style street food and pizzas, while chatting to the staff and soaking up the lively atmosphere. From the comfort of the cheesy parmigiana di melanzane, to the flavoursome bruschettas and even deep fried pizza (a delicious discovery worthy of the million calories!!) it was a feast I didn't want to end. One of the biggest endorsements was from the Italian ladies at a nearby table, who said the food was an authentic taste of home.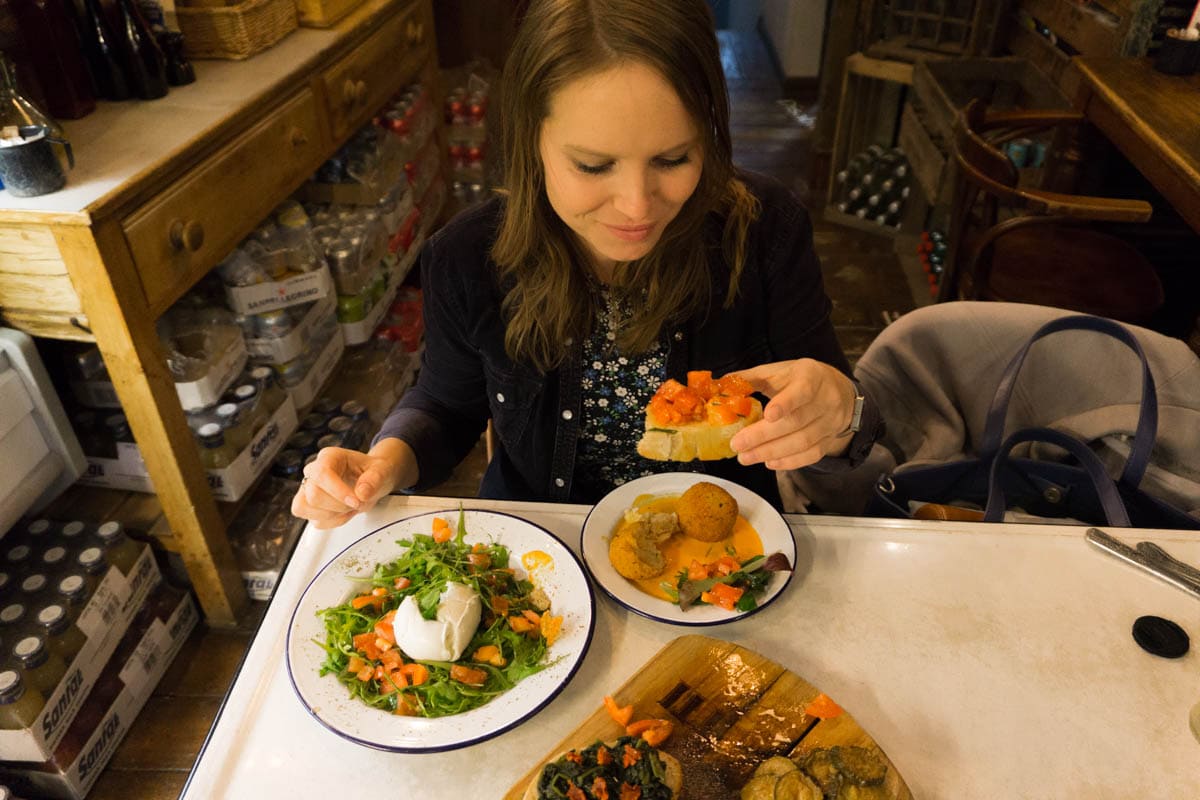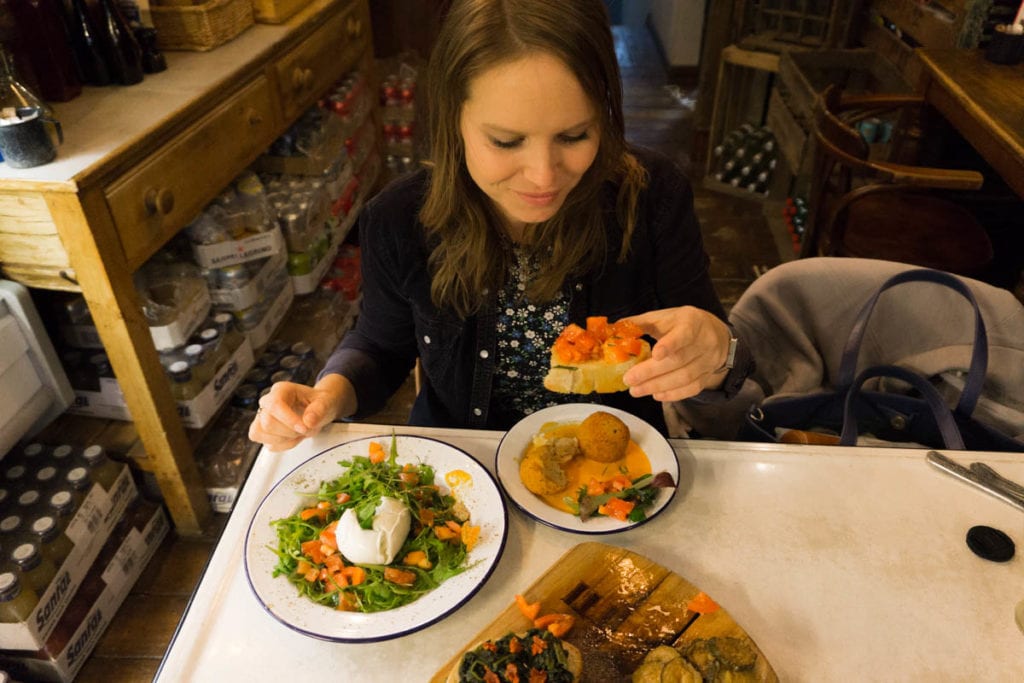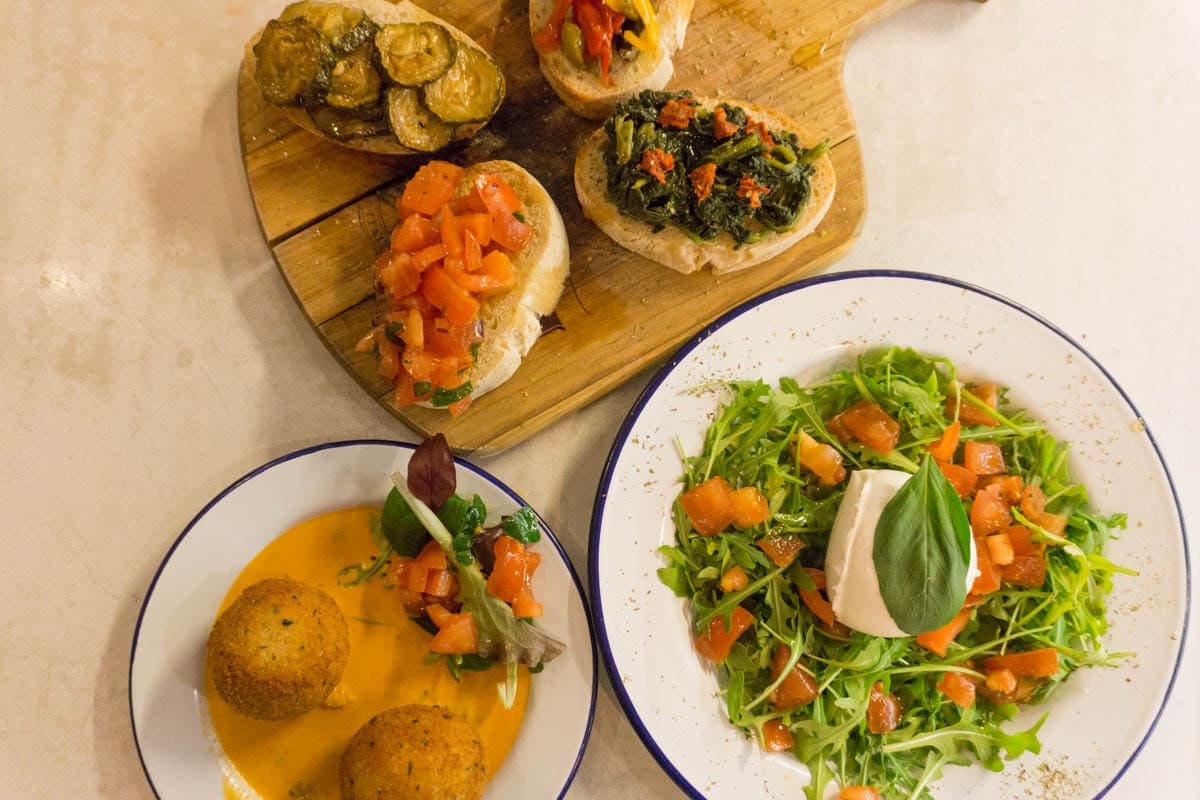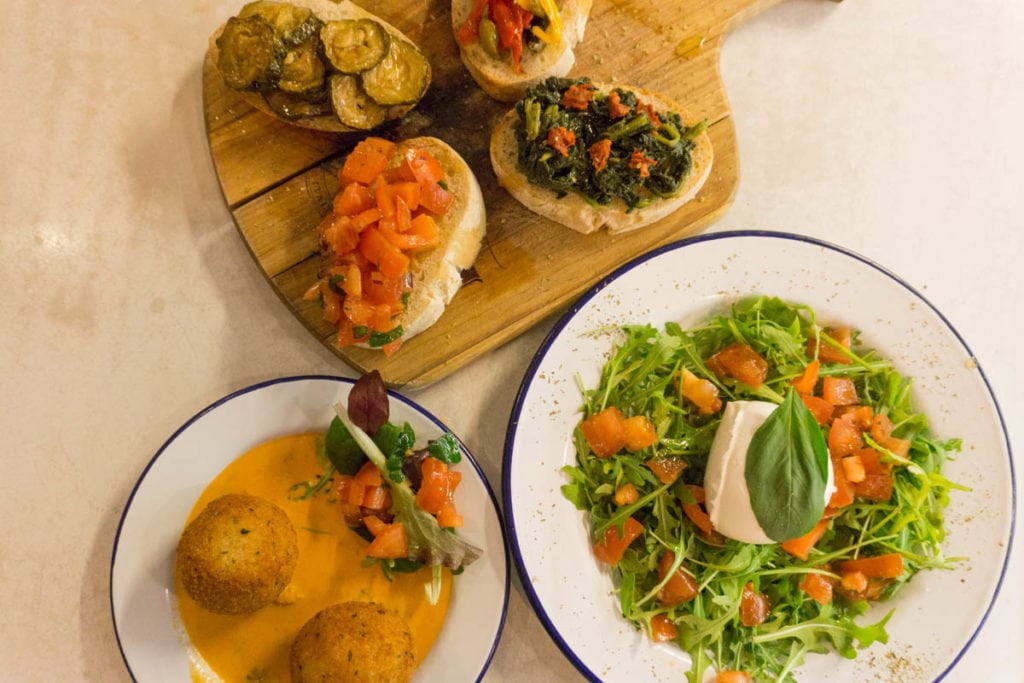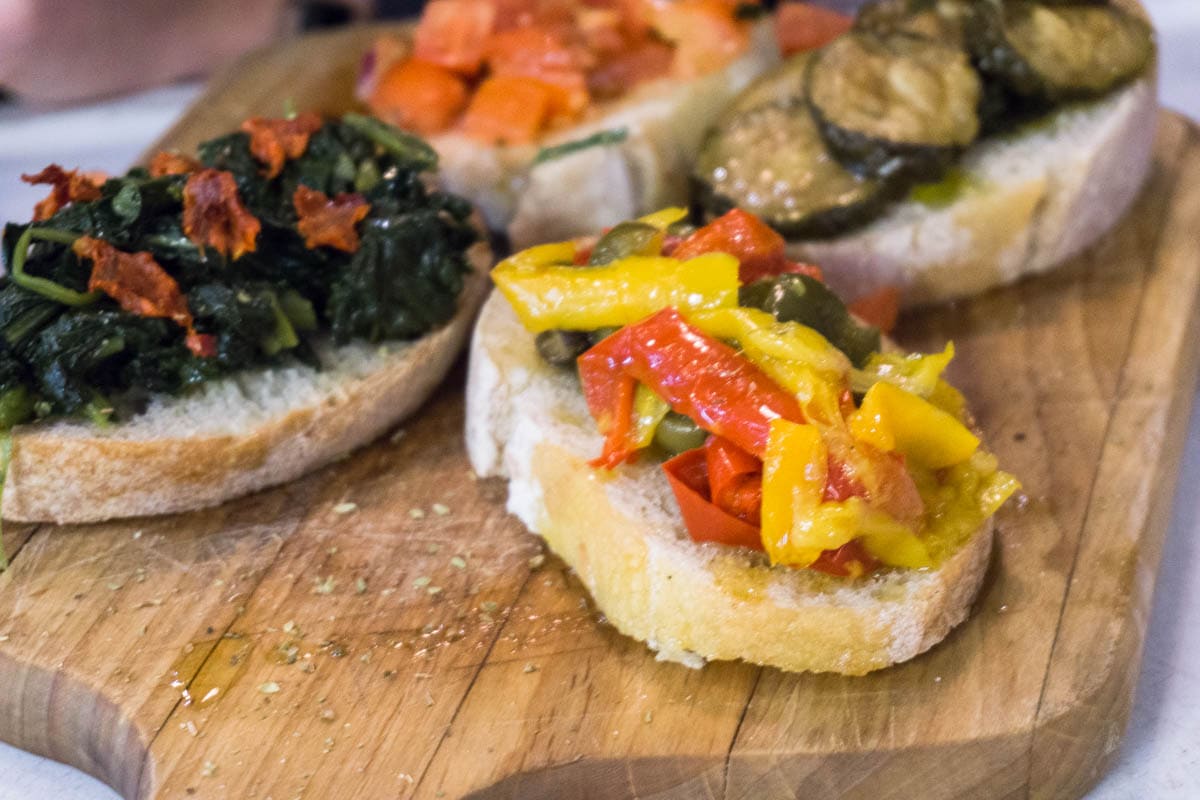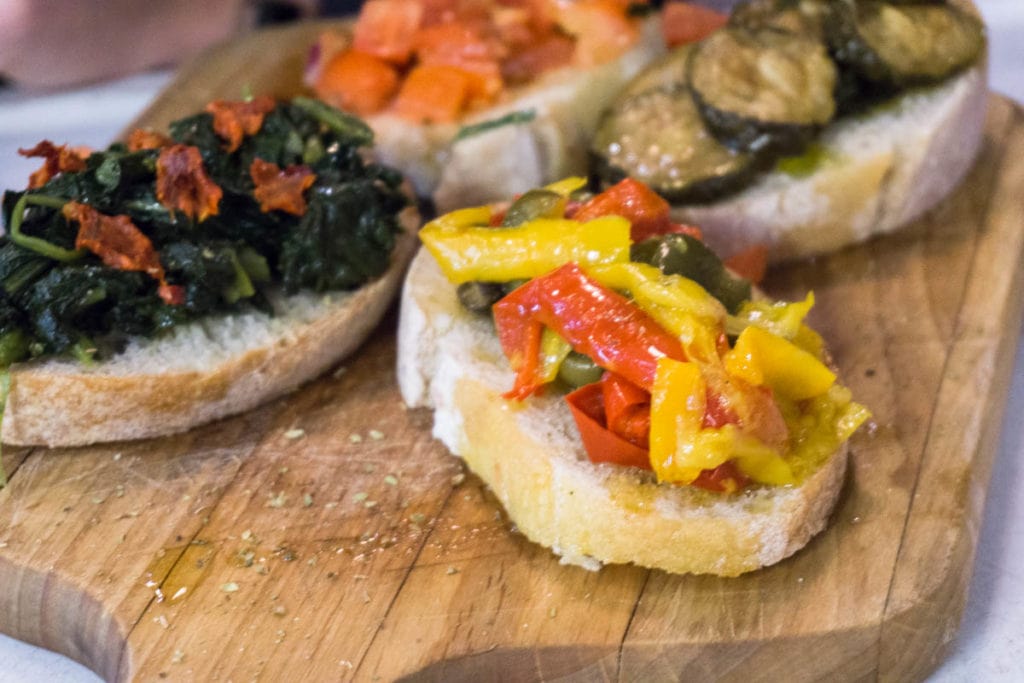 This area really is unique in terms of its shops. Hi-Store sells fab illustrations, cards, prints and gifts, all created by local artists. They also serve good strong coffee in a relaxed environment, so even if you're not in shopping mode, it's a lovely place to stop by.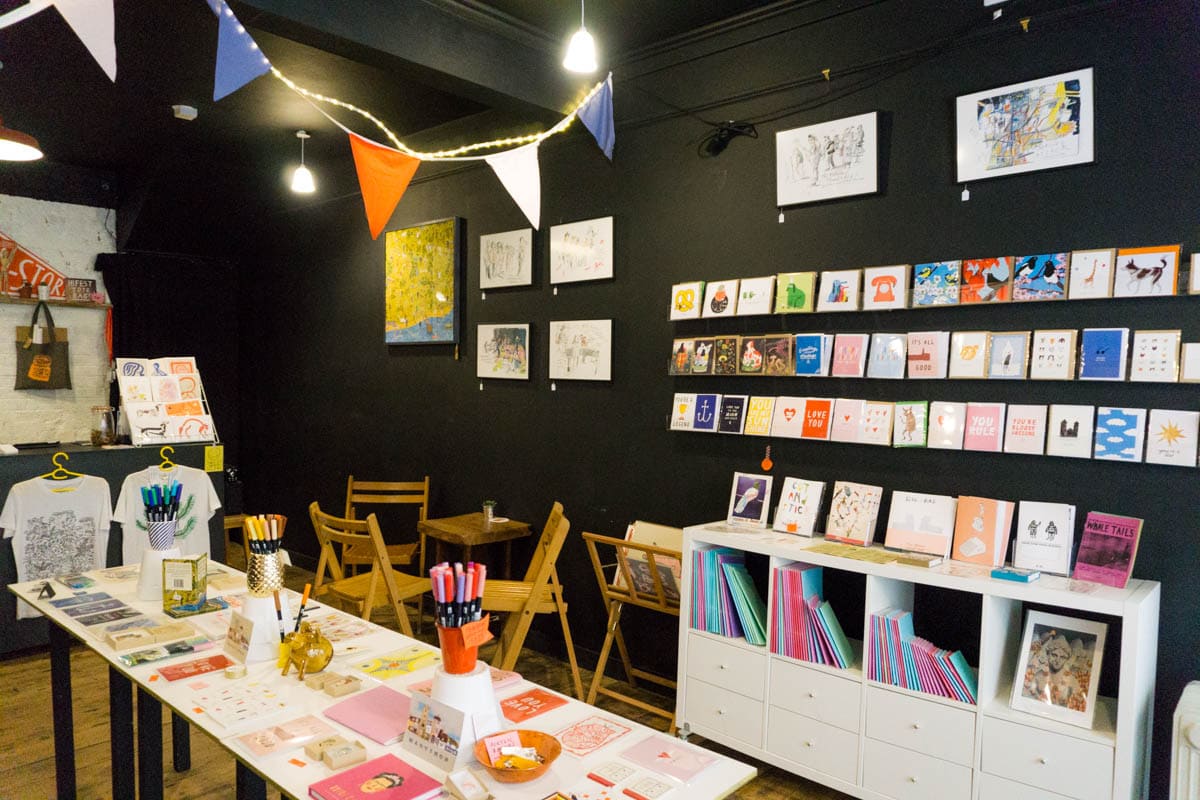 Retro vibes galore in another unique find in Trinity Triangle! It was fun flicking through vinyl and checking out the comics here. I often wonder how stores like this survive with everything moving online, but while I was in the store, several people popped in, so there's obviously a lot of love for the vintage ways.
A bit of a hipster delight Goodmans is the place to go for beard grooming and edgy hairstyles. It was one of the first places to move into the area since regeneration began a few years ago, and has plenty of regulars who pop in for a quick restyle while listening to an indie music soundtrack. The guys running this place were tattooed masters, who knew their way around a razor!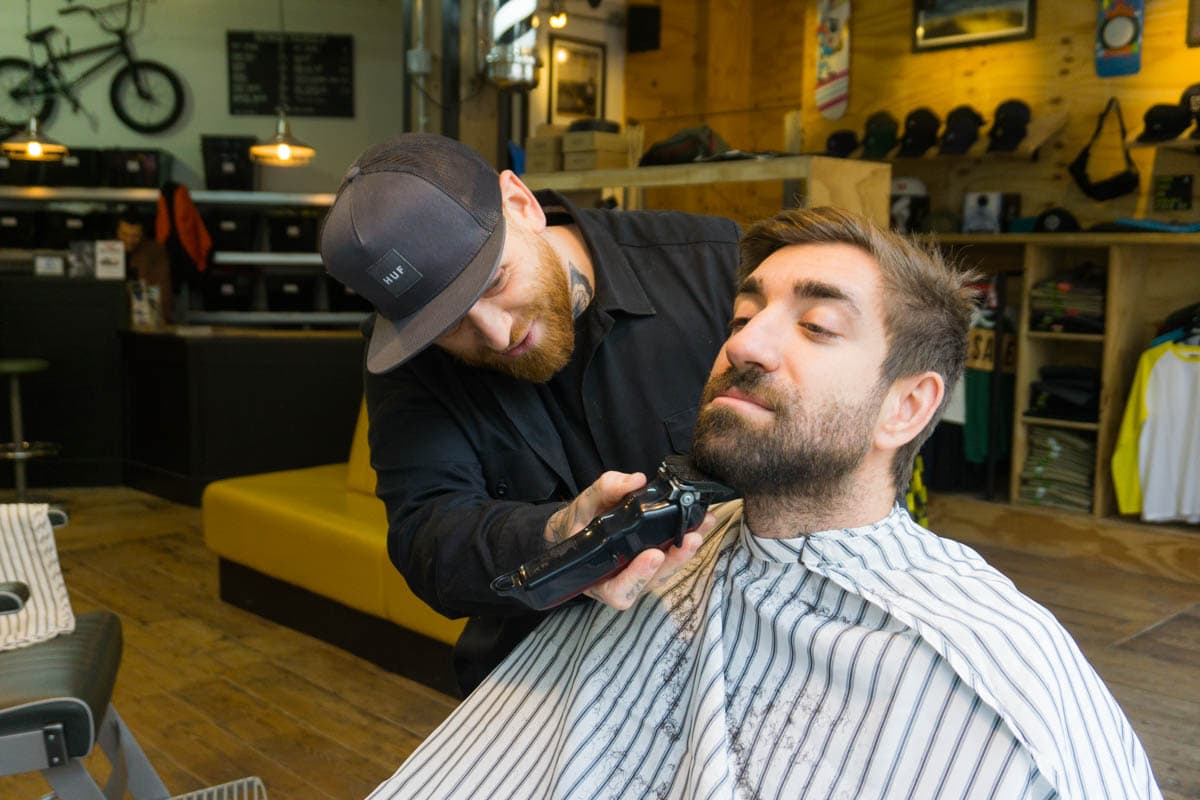 No. Eight Restaurant
Newly opened, No. Eight Restaurant is the newest addition to this buzzy little area. Serving up twists on classics, there's a varied menu of fresh fish, burgers, salads and pasta. It's a romantic space, with flickering candles and large fireplaces – perfect for date night, or a cosy meal with friends! Top marks for the super friendly service too.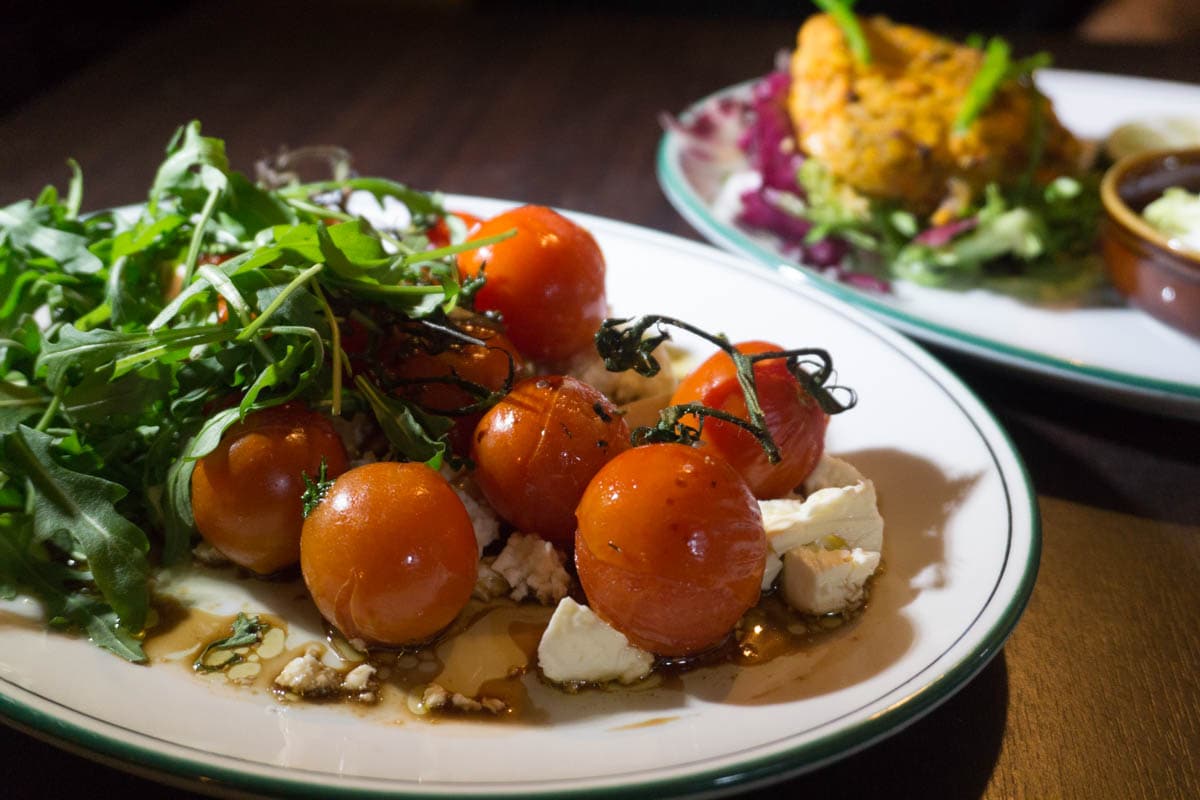 And finally… if you're looking for a really special Hastings welcome, time your visit for Fat Tuesday! Yep, I know it's a year away, but seriously pop Tuesday 5th March 2019 in your diary. Tuesday is the final fiesta, but you'll also be able to catch live music across the town during the five days leading up to it. On the Tuesday itself, over 20 live music acts performed at venues across the town and i t was a real carnival atmosphere! I also loved that the music covered every style, from Motown, to acoustic folk, to ska and rock. It's fair to say Hastings really knows how to throw a party!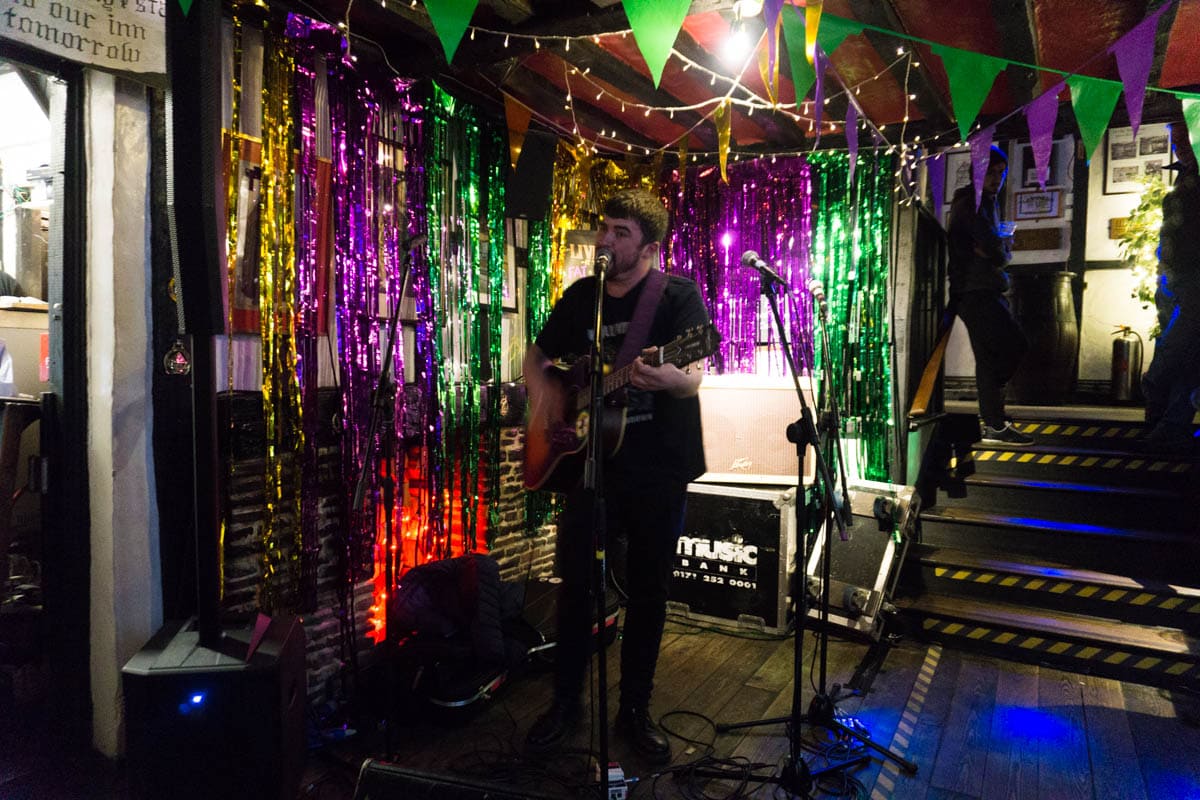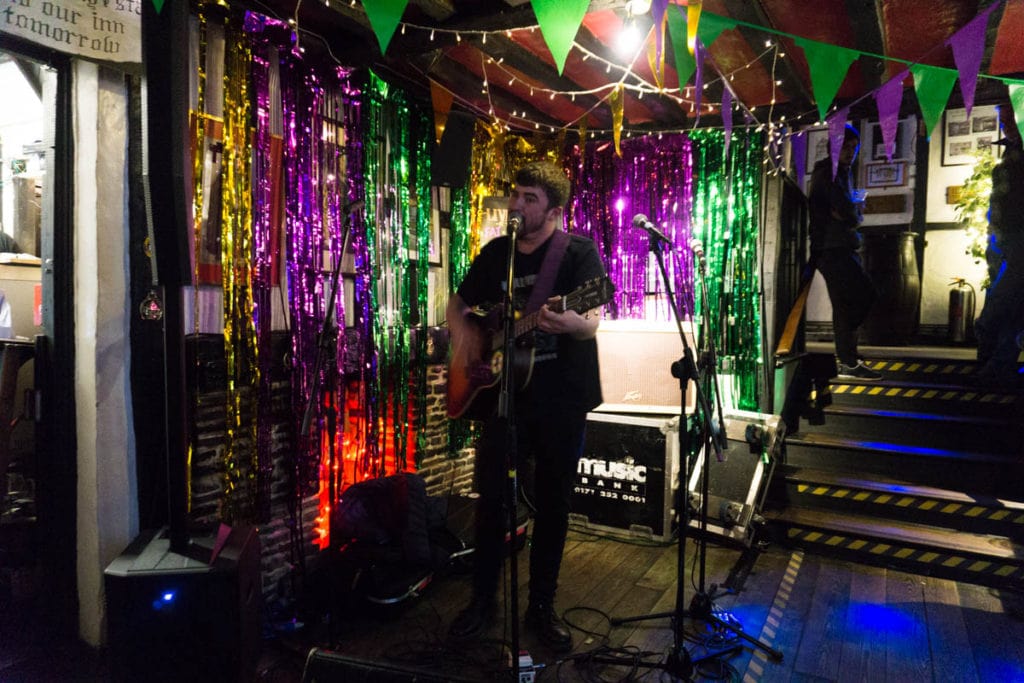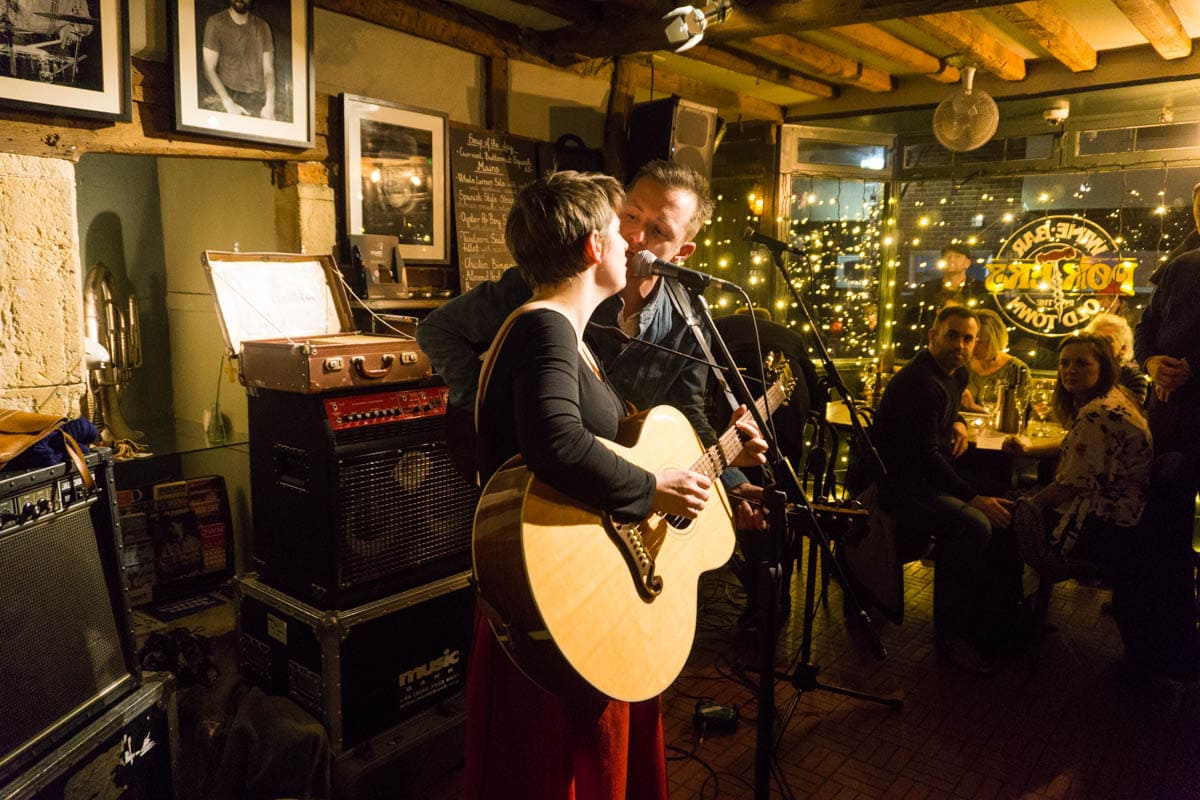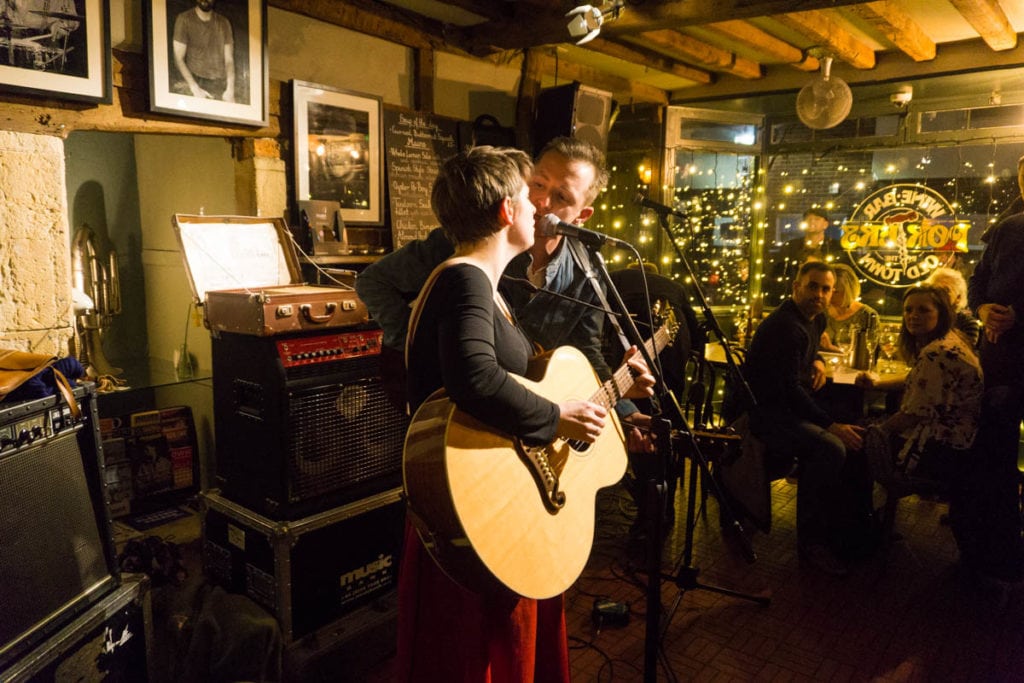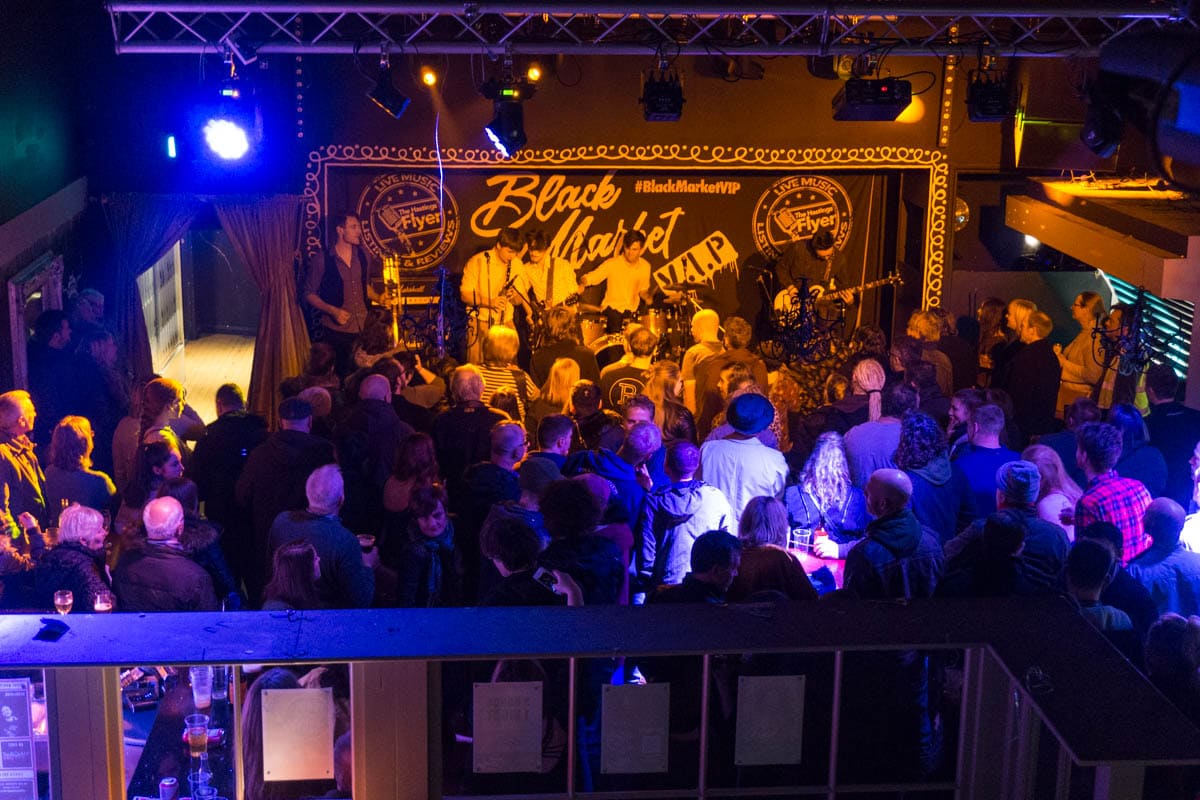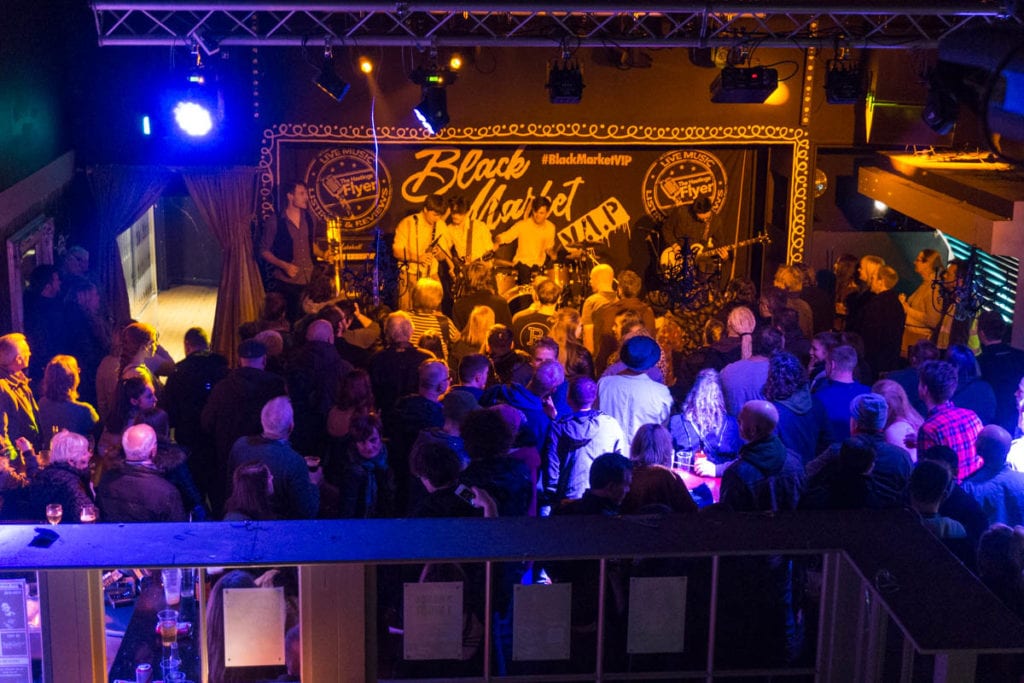 ---
When Is The Best Time To Visit Hastings?
England is a country obsessed with weather. Don't know what to say? Comment on the weather! We talk about it a lot, but contrary to what you may have heard, we don't have awful weather in England. It's just a little unpredictable and varies from region to region.
You can expect average lows of around 3 °C in Hastings in January / February, and highs around 22°C in July / August.
If you're wondering when is the best time to visit Hastings, I'd suggest planning a trip in May or June. The weather tends to be warm and sunny, rain is at a minimum and it's out of peak season, so you shouldn't be battling any big crowds either. The longest day is around 20th June every year, so it's a time you can enjoy maximum daylight hours exploring!
I've never been a fan of November in England. It's one of the wettest months of the year, and while December can be pretty cold, there's a Christmas magic around the country which always puts a smile on my face!
---
This content was produced in collaboration with Hastings Borough Council. Big thanks to the team there for inviting me back to explore this unique part of town! As always, opinions are my own.
Enjoyed this post? Pin it for later…