Find out if Mauritius really lives up to those paradise images you have in your mind, as I check out newly renovated luxury hotel, Heritage Le Telfair Golf and Wellness Resort.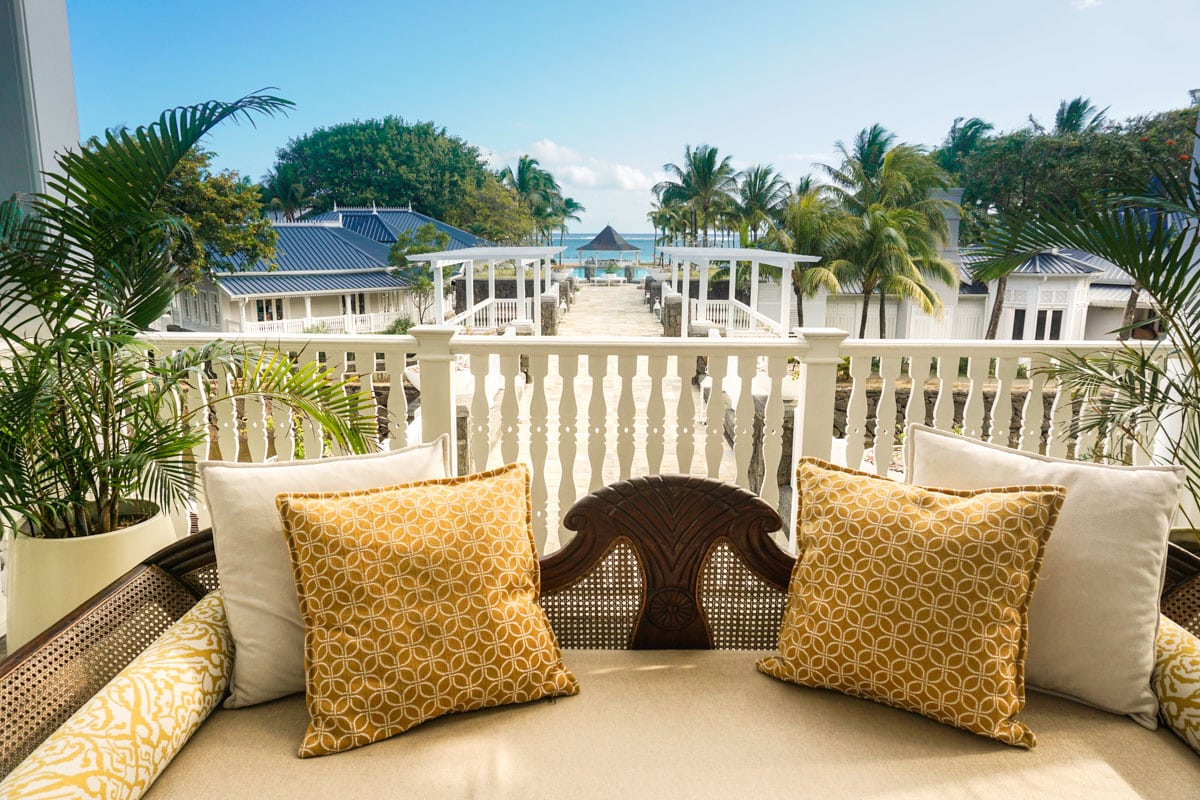 After exploring a lot of the Caribbean over the last few years, I was excited to venture to another corner of paradise. After a 12 hour flight from London I reached Mauritius – and from our arrival over turquoise waters and epic mountains, I could already see that this was a place where the photos would take themselves!
Our check in at Heritage Le Telfair Golf and Wellness Resort, a hotel on the south of the island, was no ordinary one. After an intensive three-month renovation project, that evening over 500 people would gather on the property to toast its chic new look. Incredible dancers, beautiful imagery, lighting, soundscapes and gourmet food combined to create a night none of us would forget in a hurry. I started to wonder if they threw extravagant parties like this every night!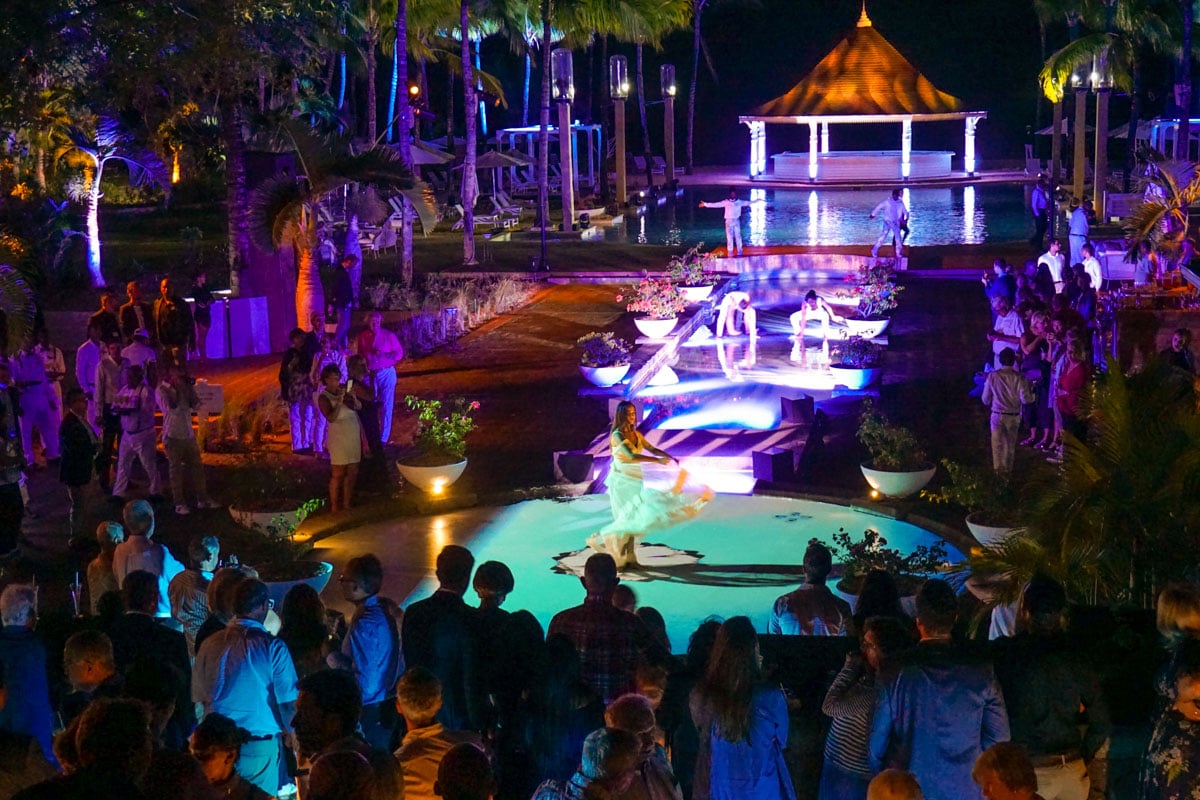 By day two, it was business as usual, and over the next week we found time to enjoy the luxurious pools, relax on the beach and explore the impressive grounds, taking part in pilates, sunset yoga, a golf initiation, stand up paddle boarding, a cooking class and dining at pretty much all of the resort's restaurants. So, whether you're looking for a paradise getaway and can't decide where to jet off to next, or you're already considering Heritage Le Telfair, here's a rundown of what to expect.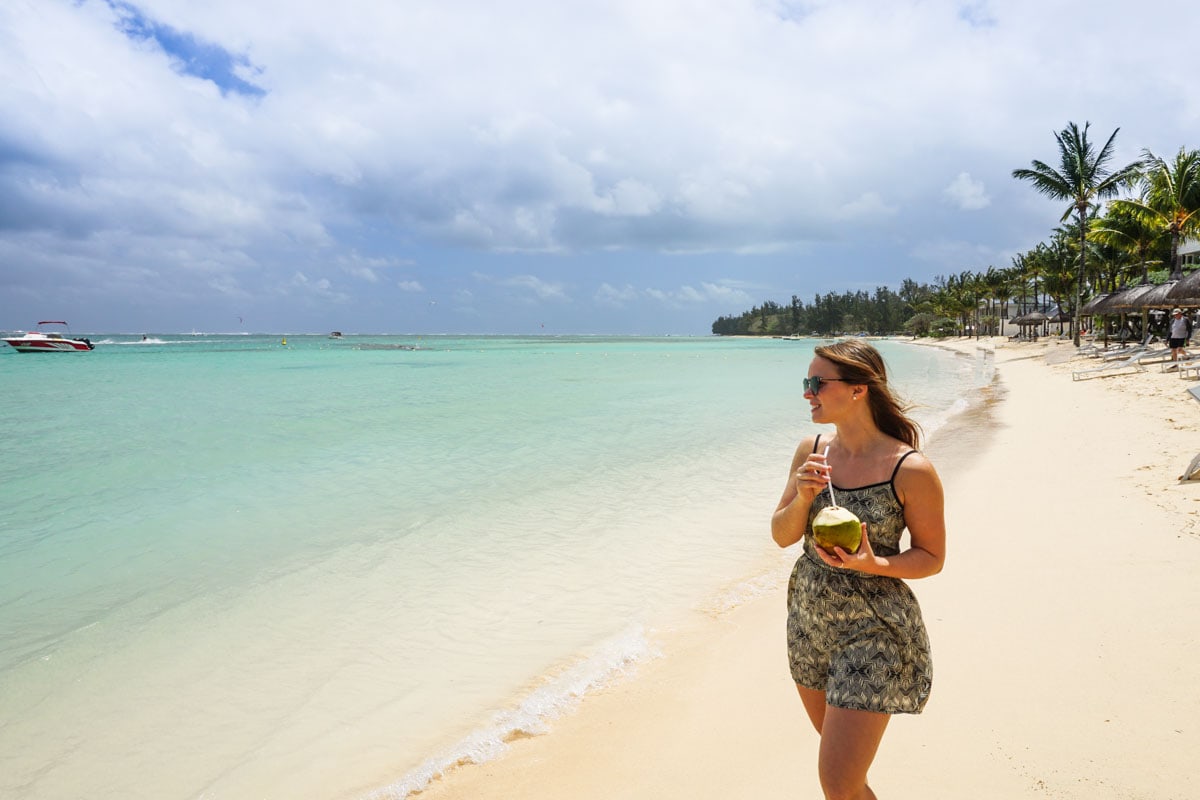 Heritage Le Telfair Golf and Wellness Resort: Hotel Overview
This hotel offers 5-star luxury in stunning surroundings. The south is seen as the wilder, more secluded and authentic part of the island. While for me, this was a big selling point, some may prefer being nearer the main towns and closer to the action. With its own stretch of white sandy beach protected by a reef, two large pools (one of them heated which is ideal for visits in cooler months) several restaurants, a brand new wellness centre, tonnes of activities and an 18-hole championship golf course, it's perfect whether you want to relax or keep active. Its sister property, Heritage Awali, is next door, and provides extra options of restaurants, including a great Indian restaurant and Coco Shack – a cute beach hut selling fresh coconuts and cocktails. In terms of location, you're a short drive from a few of the island's natural wonders – the Seven Coloured Earths, Chamarel Waterfall, and Black River Gorges National Park.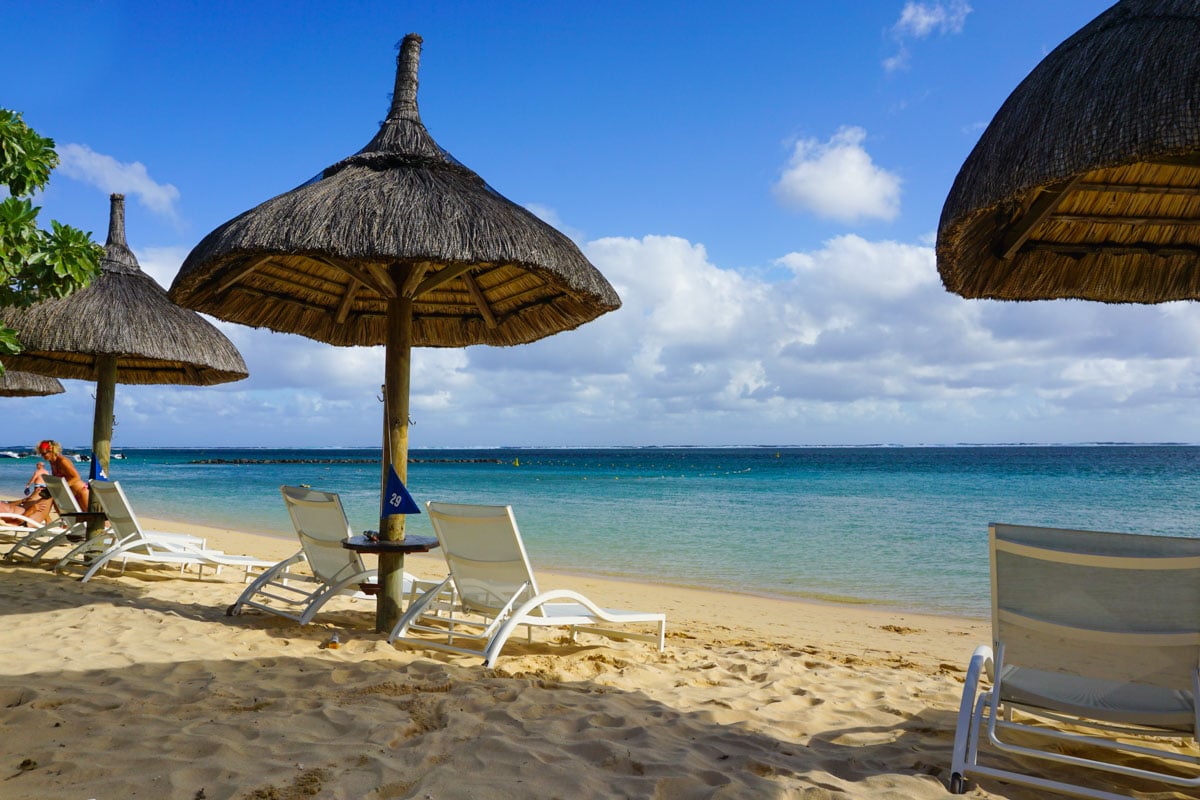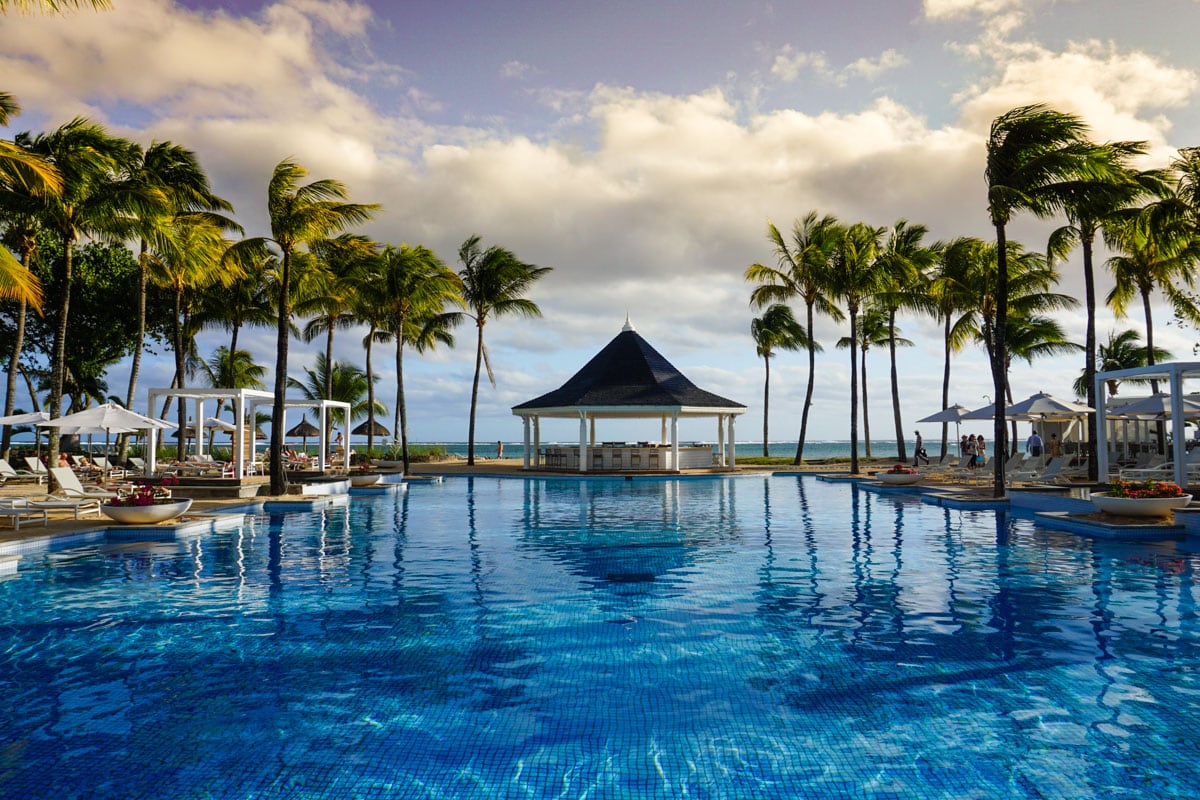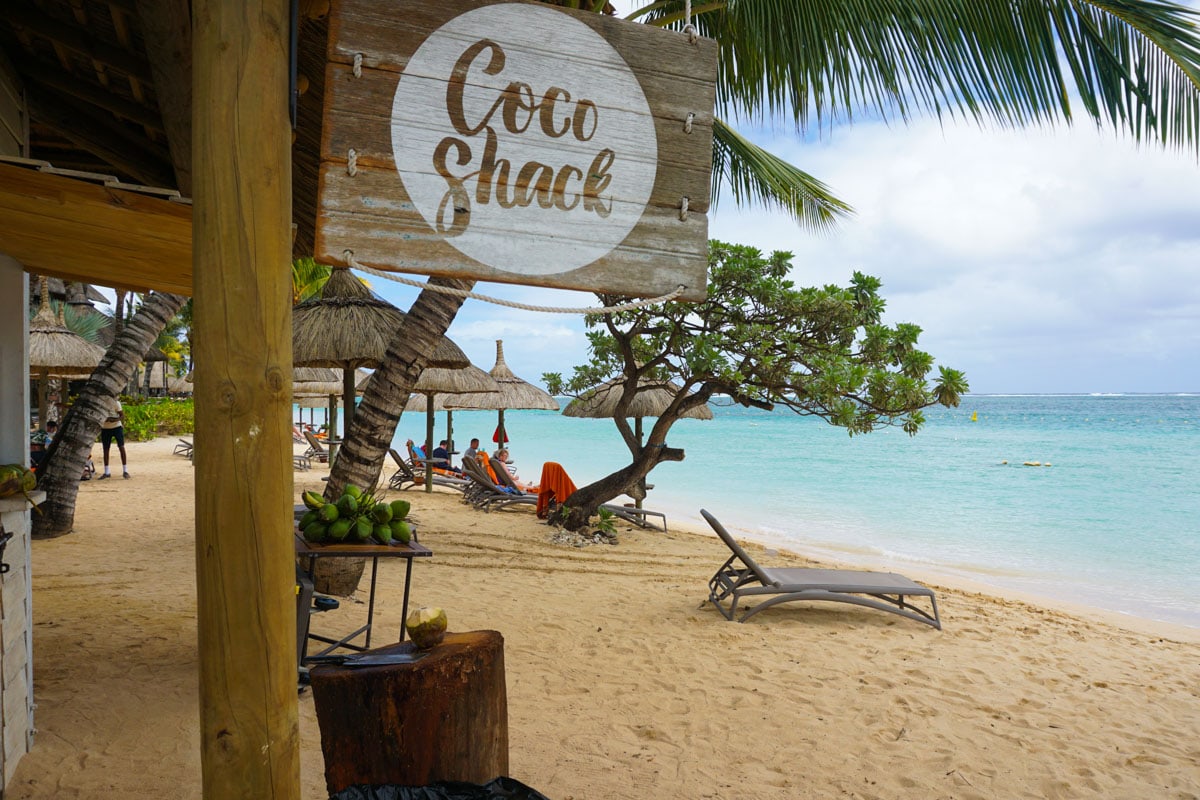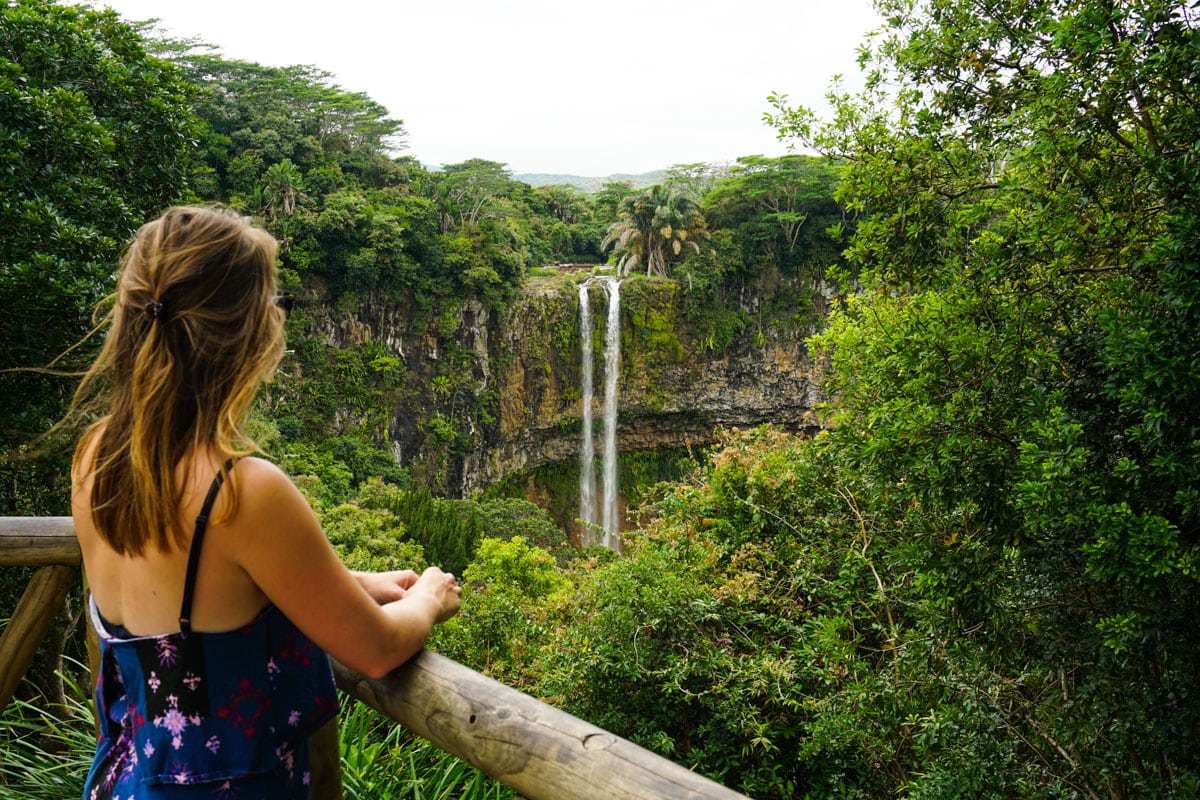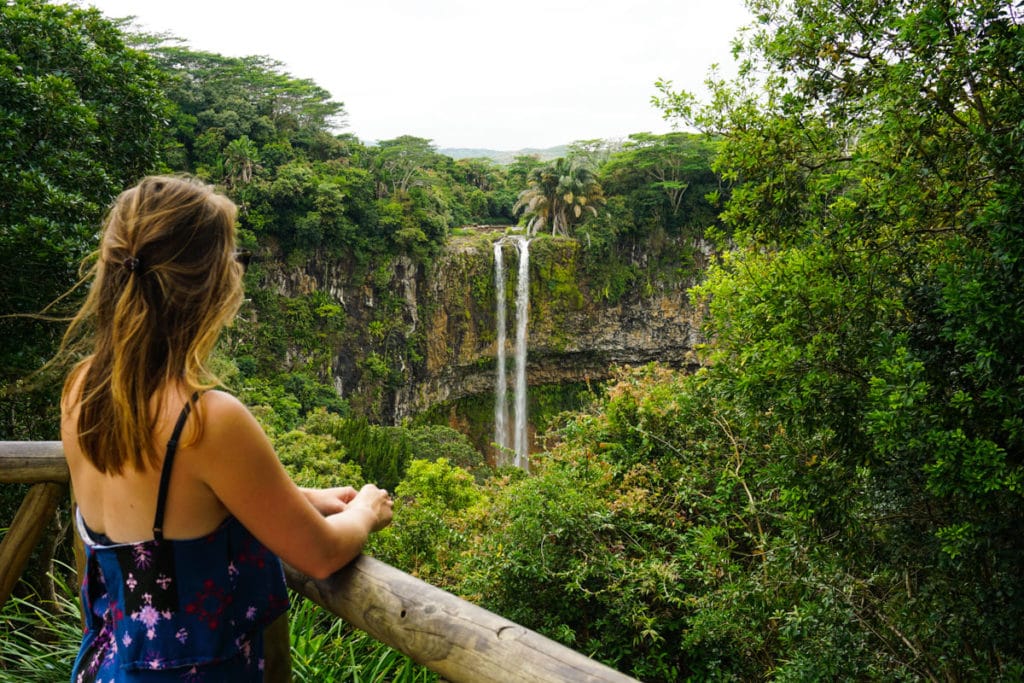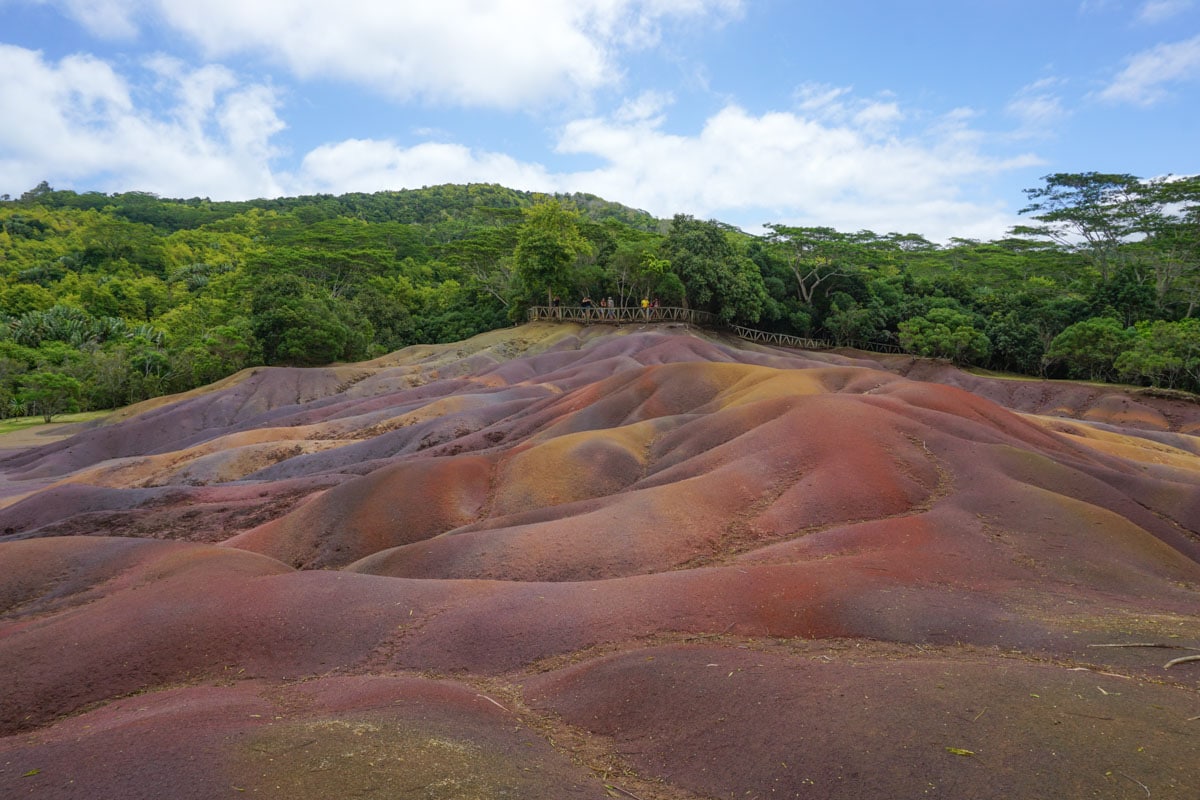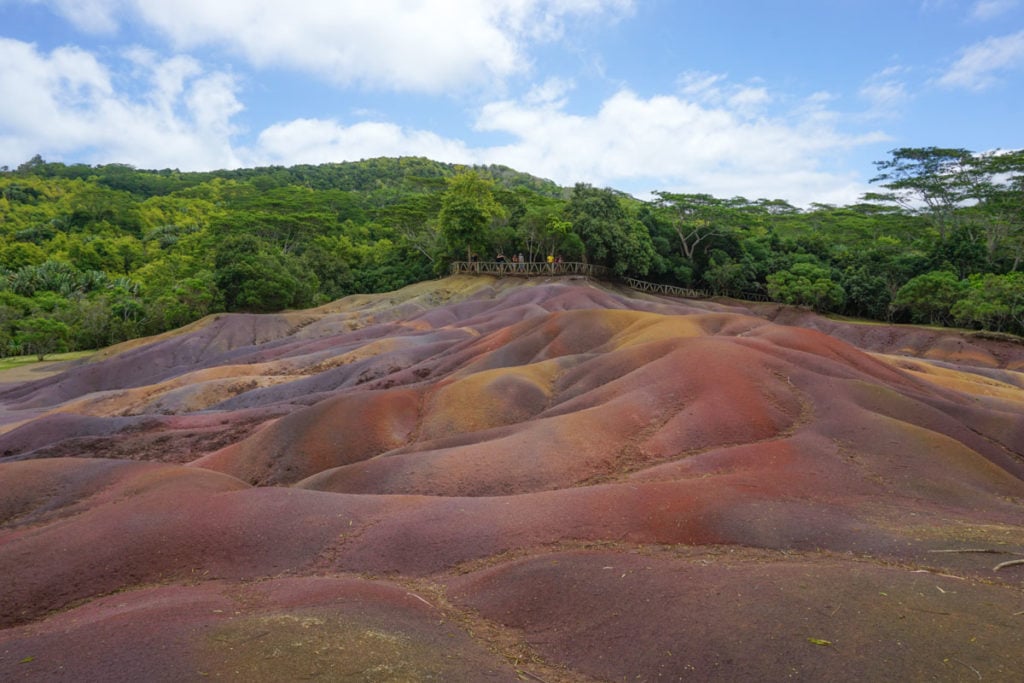 Heritage Le Telfair Golf and Wellness Resort: Style and Décor
While Awali has been designed with an African theme, Le Telfair is styled on 19th Century plantation houses. There's the impressive driveway with palm trees lining the way to the large, chic lobby. Smart white and grey villas sit on several interlinking streets across the property, with palm trees, exotic flowers and a stunning banyan tree. There's a real feeling of luxury, with a fairy-tale bridge crossing the river, ambient lanterns lighting up paths and staff dressed in elegant beige and white outfits. These pale colours continue in the rooms with neutral fabrics set off by colourful paintings and exotic tile work. There's also The Cavendish Bar which features a snooker room, library area and grand piano.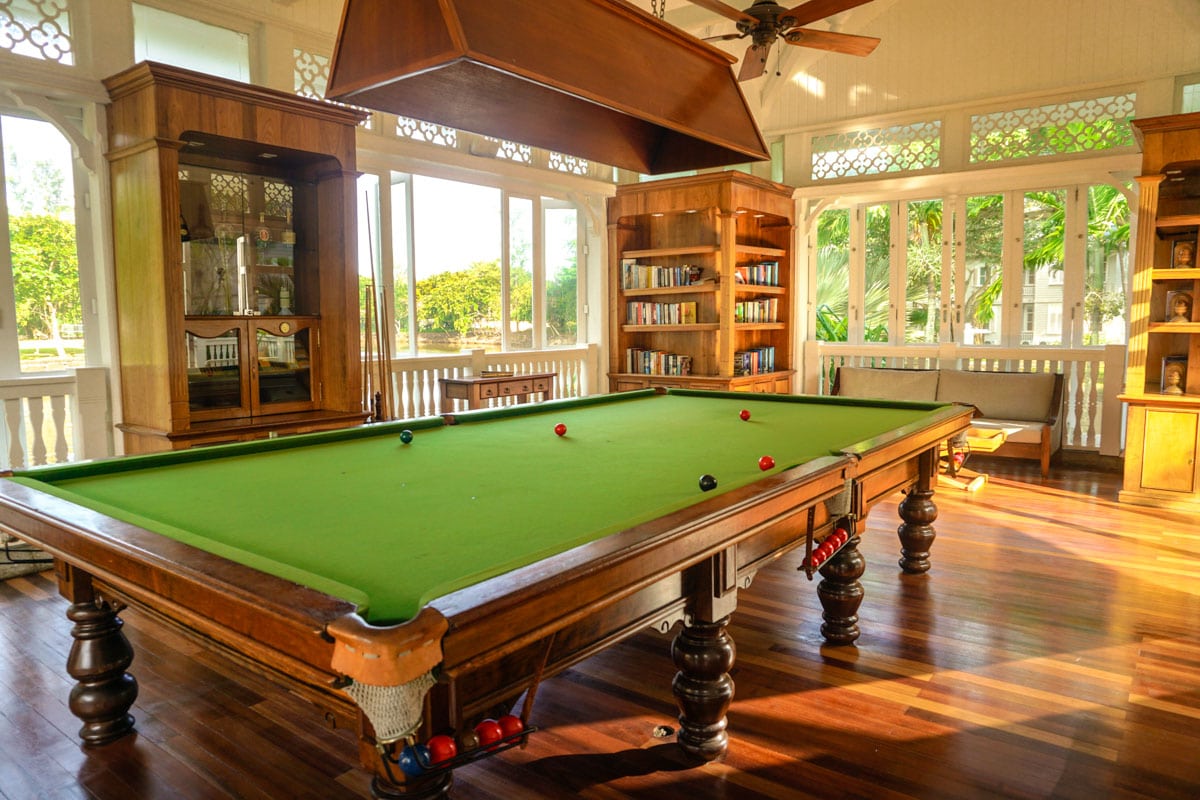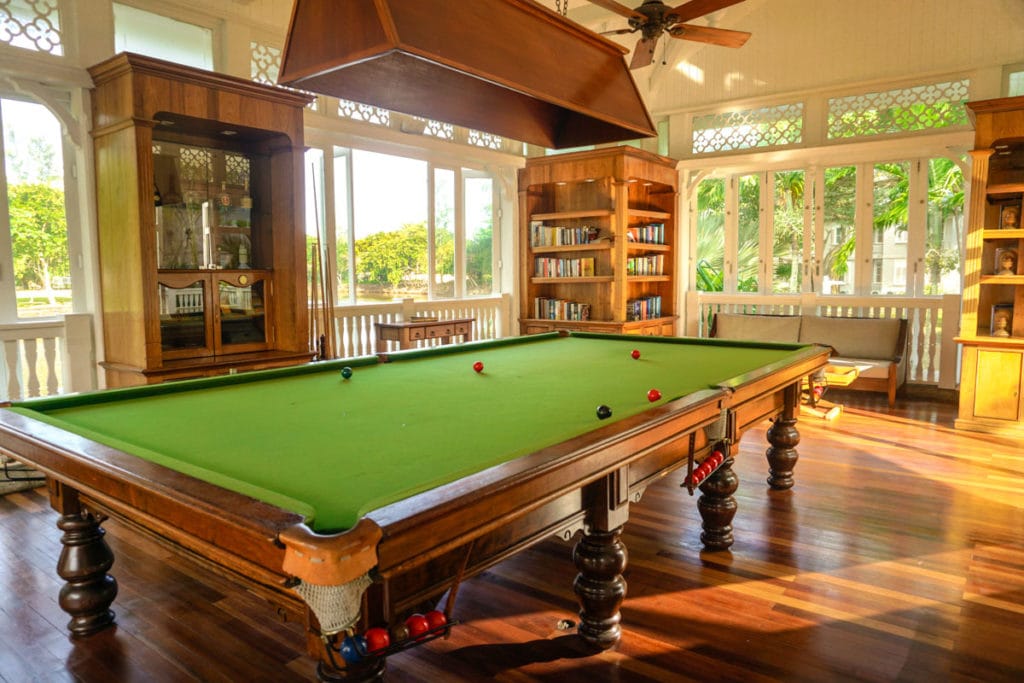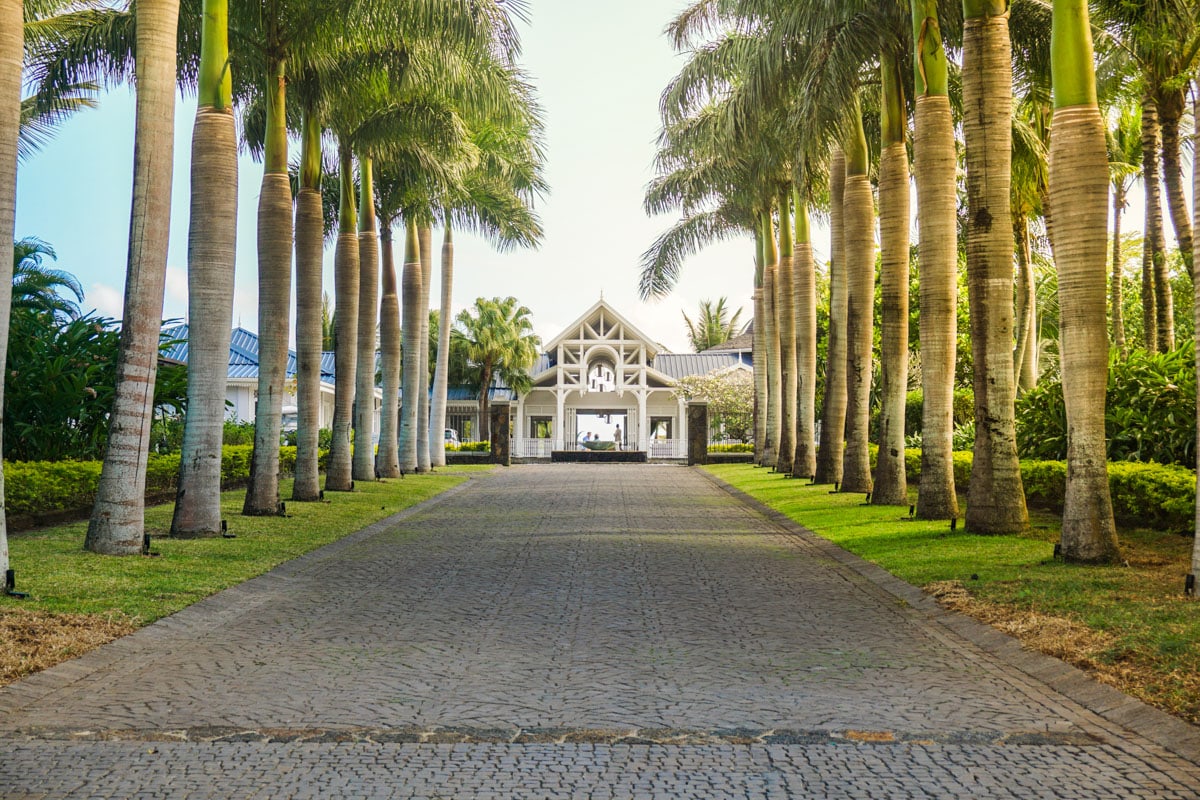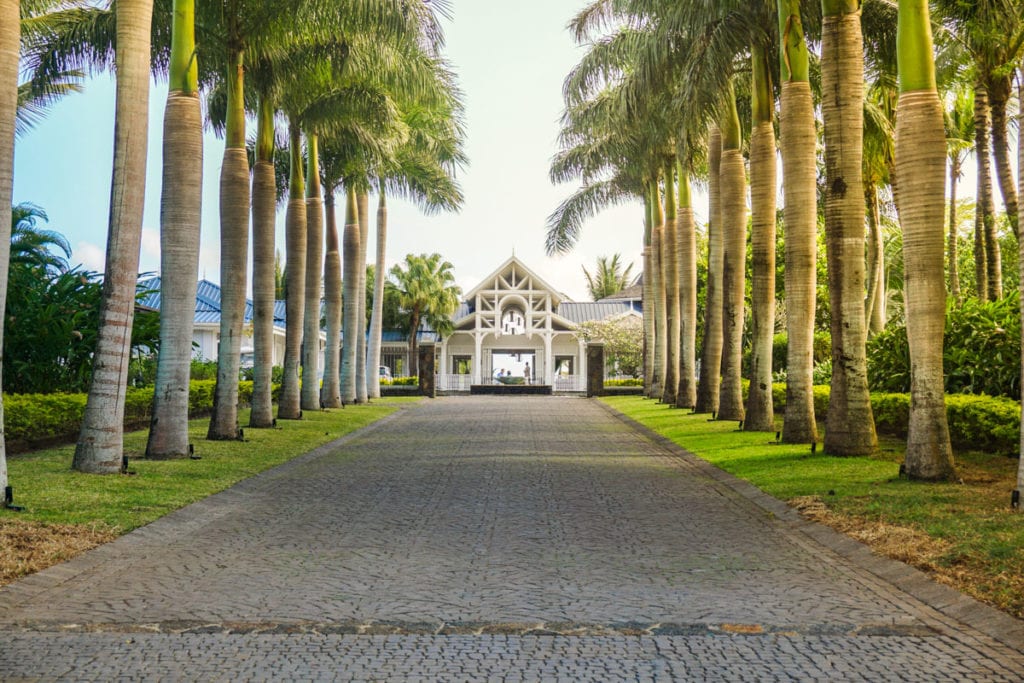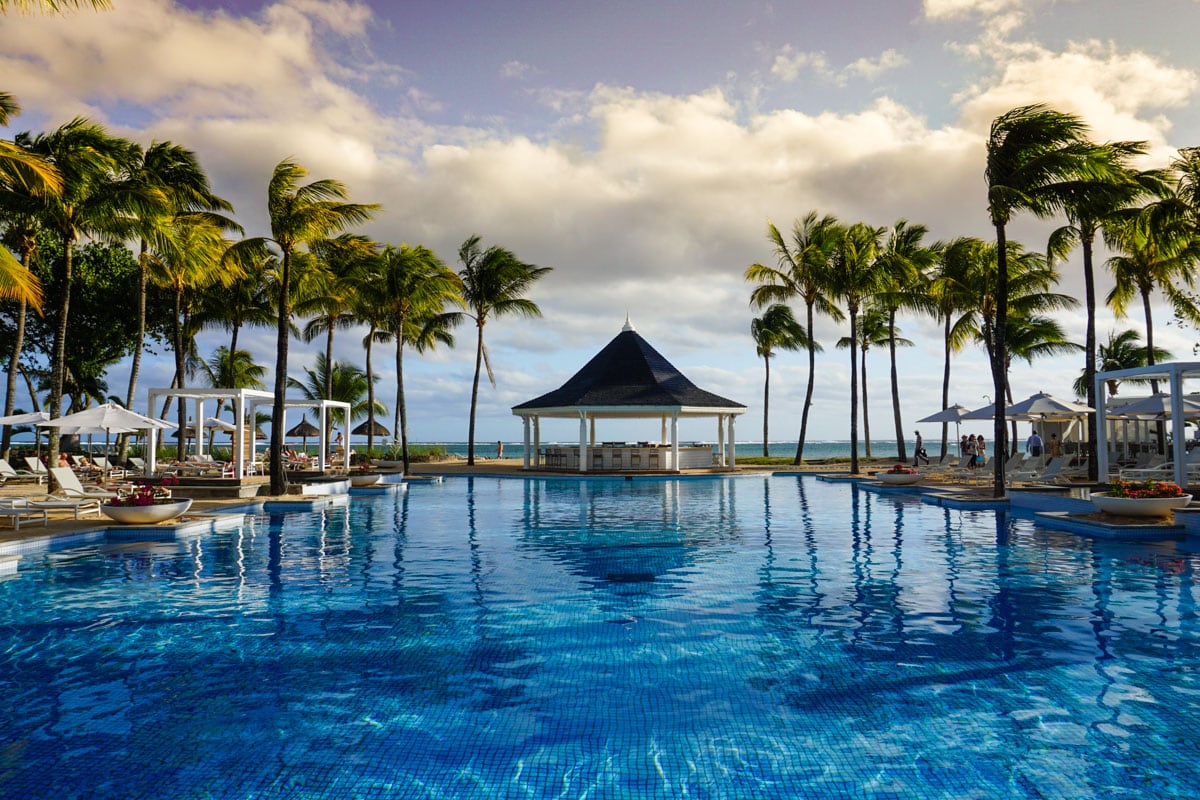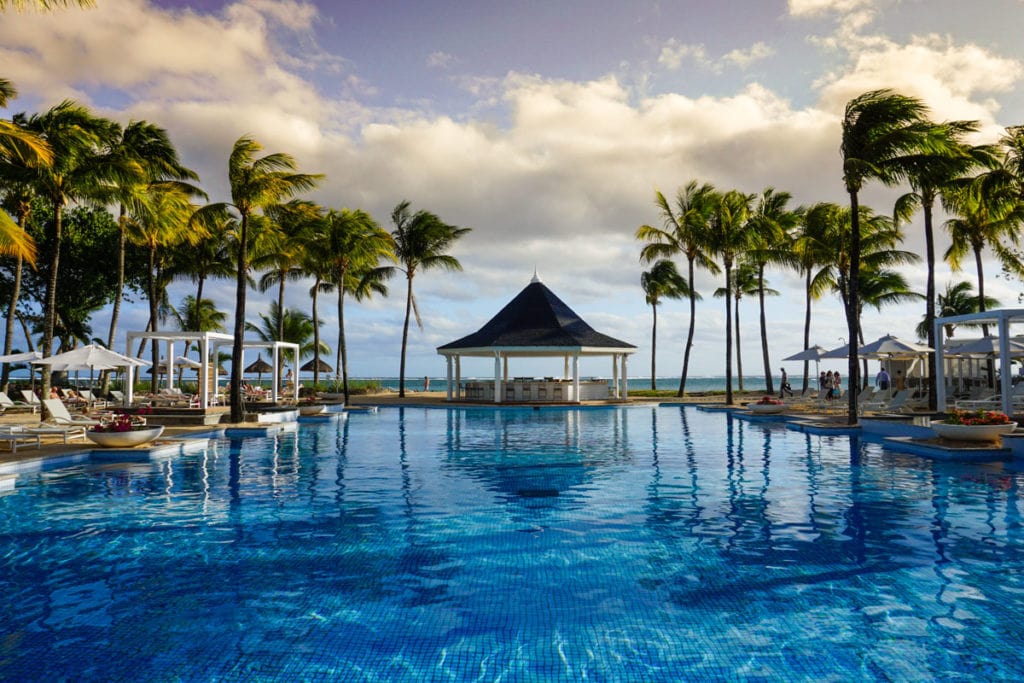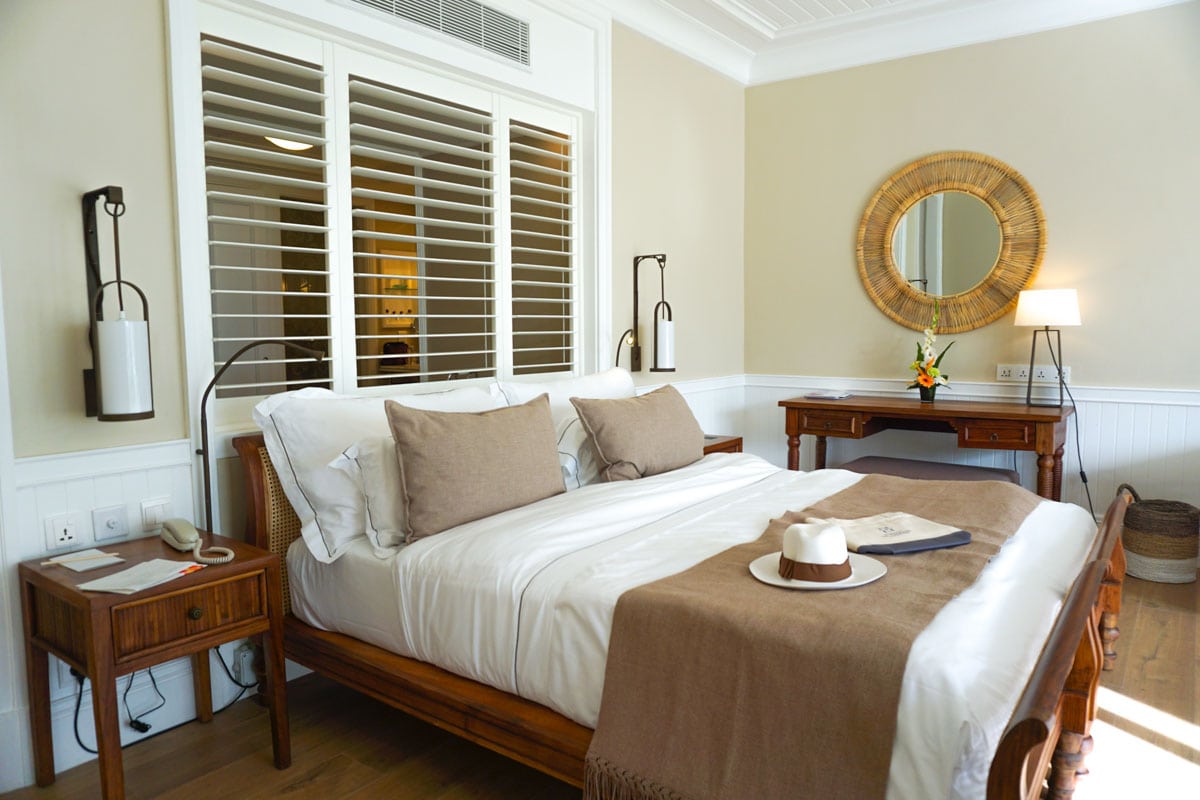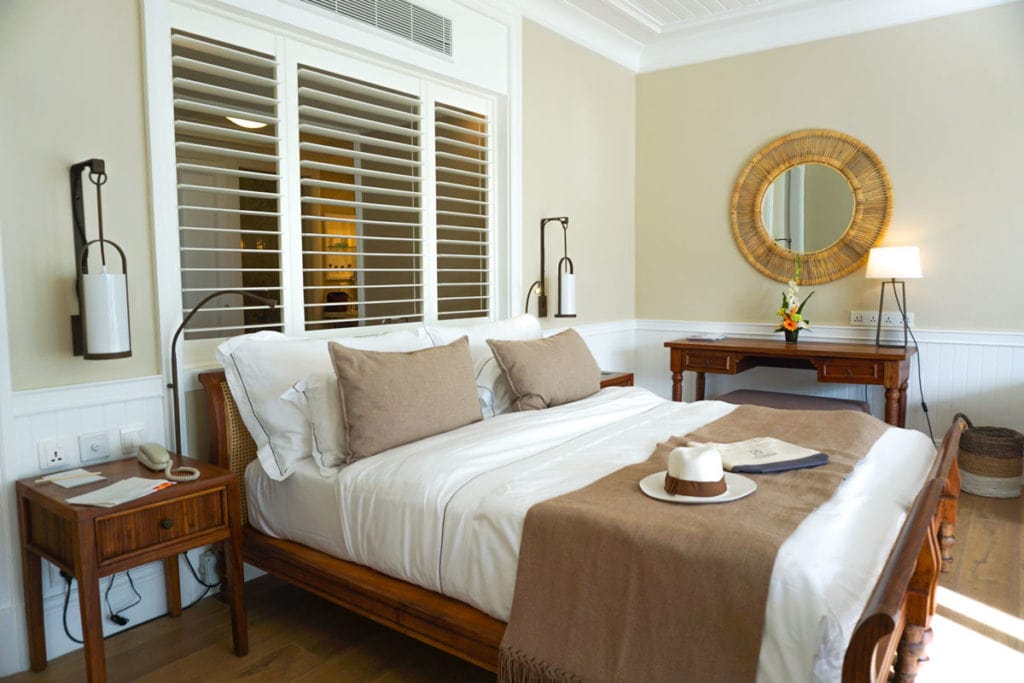 Heritage Le Telfair Golf and Wellness Resort: Activities
I'm a restless holidaymaker! As you'll know from this blog, I rarely sit still for more than a few minutes. I don't know if it's my love of adventure, impatience, or just a huge fear of missing out, but thankfully Heritage Le Telfair catered for someone as demanding as me! Yes, you could book a week here and split your days between relaxing on the beach and by the pool, and no doubt many of you would be perfectly content. But for restless individuals, I'd recommend checking out the activity rota. Plenty of options are offered as part of the room rate including pilates, yoga, sailing, a glass bottom boat trip, golf initiation and hiking in the hotel's nearby nature reserve. You can spend time playing tennis, badminton, in the gym or even painting on the outdoor canvases.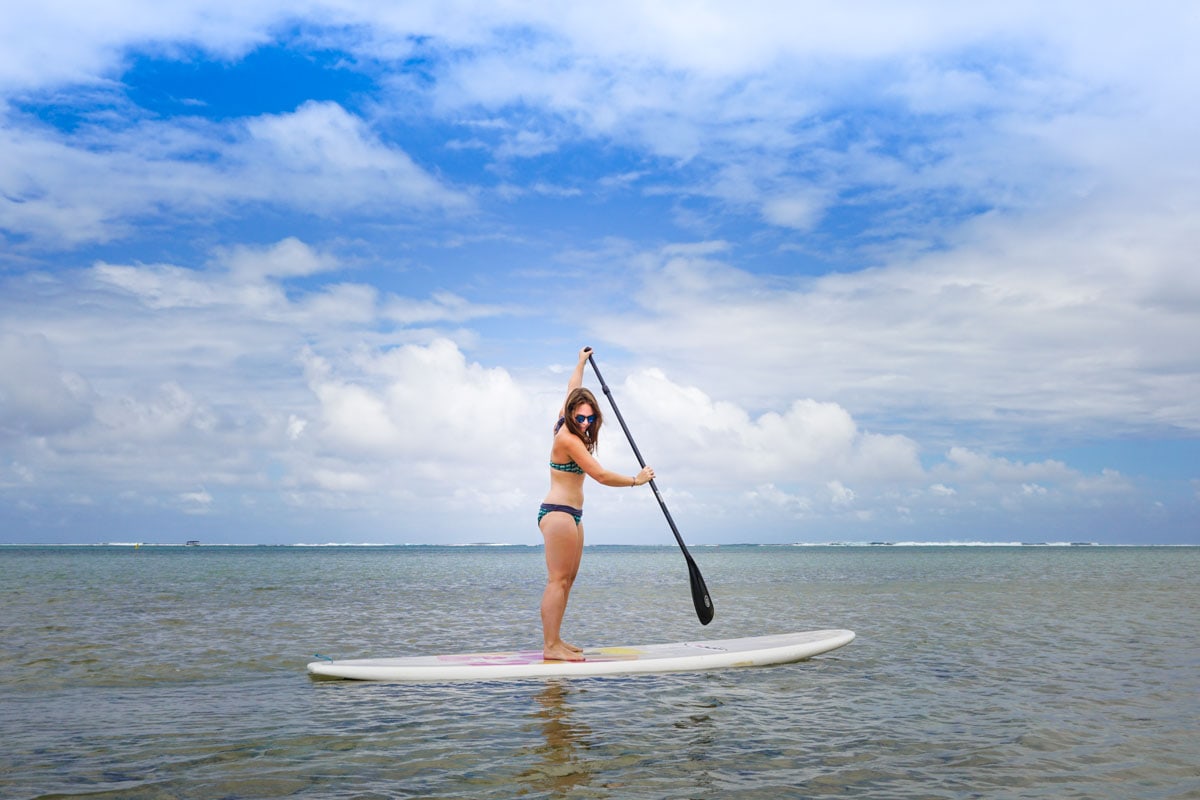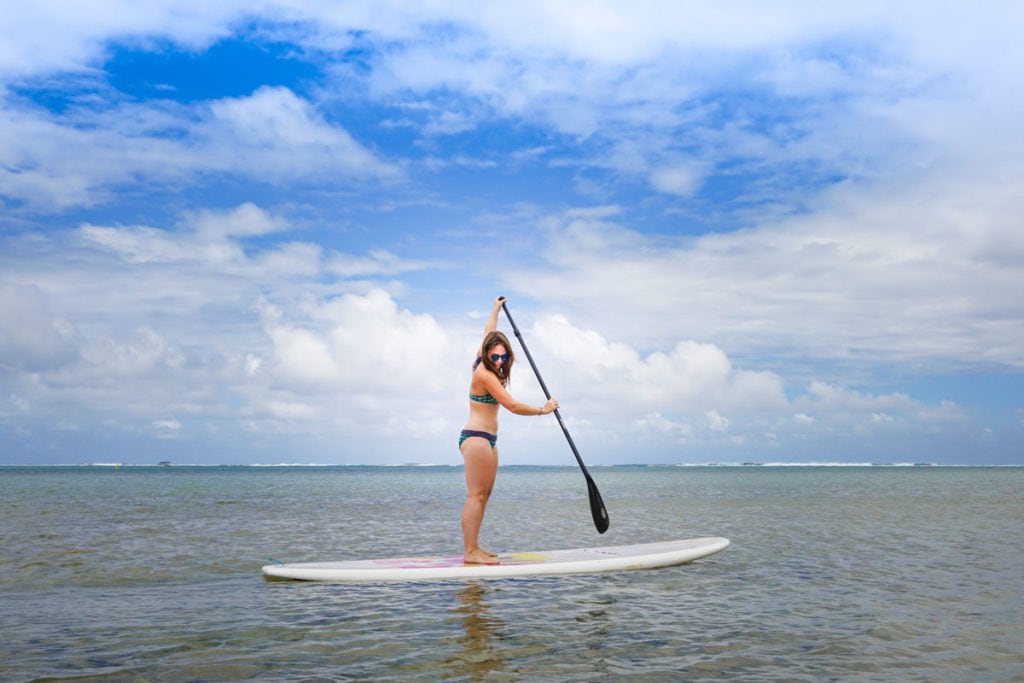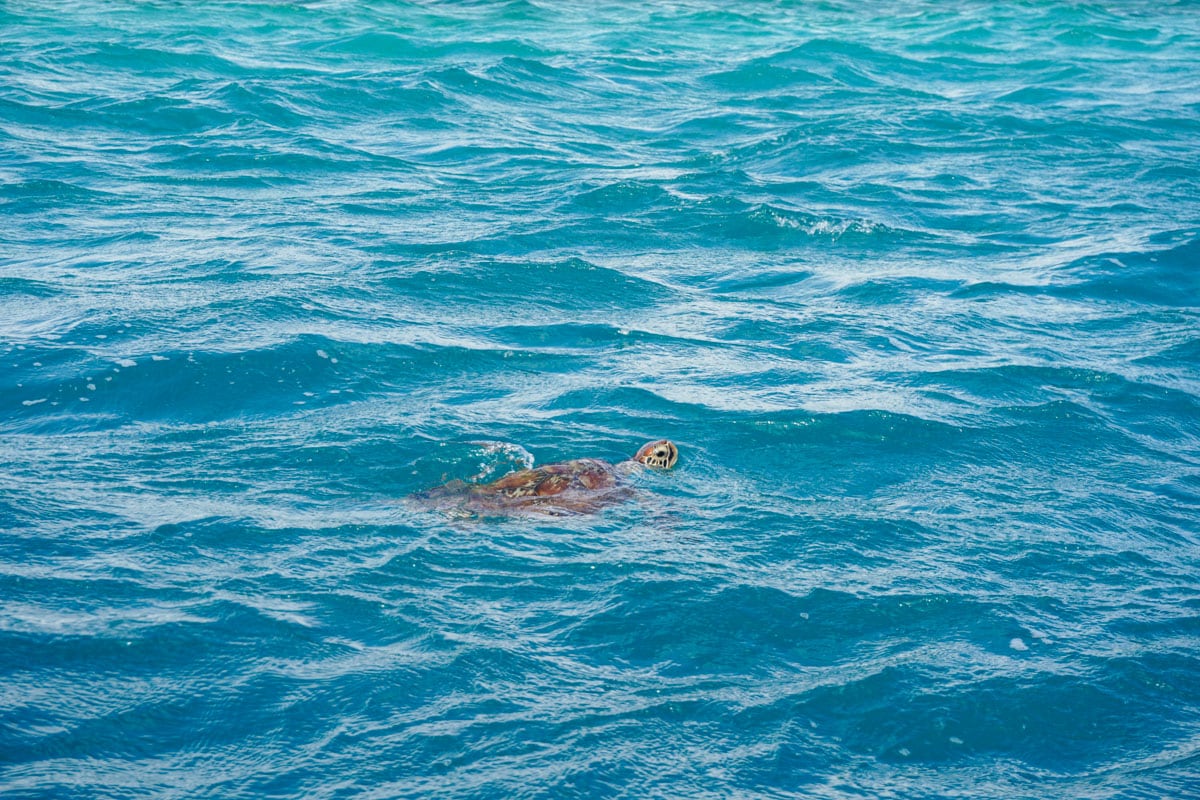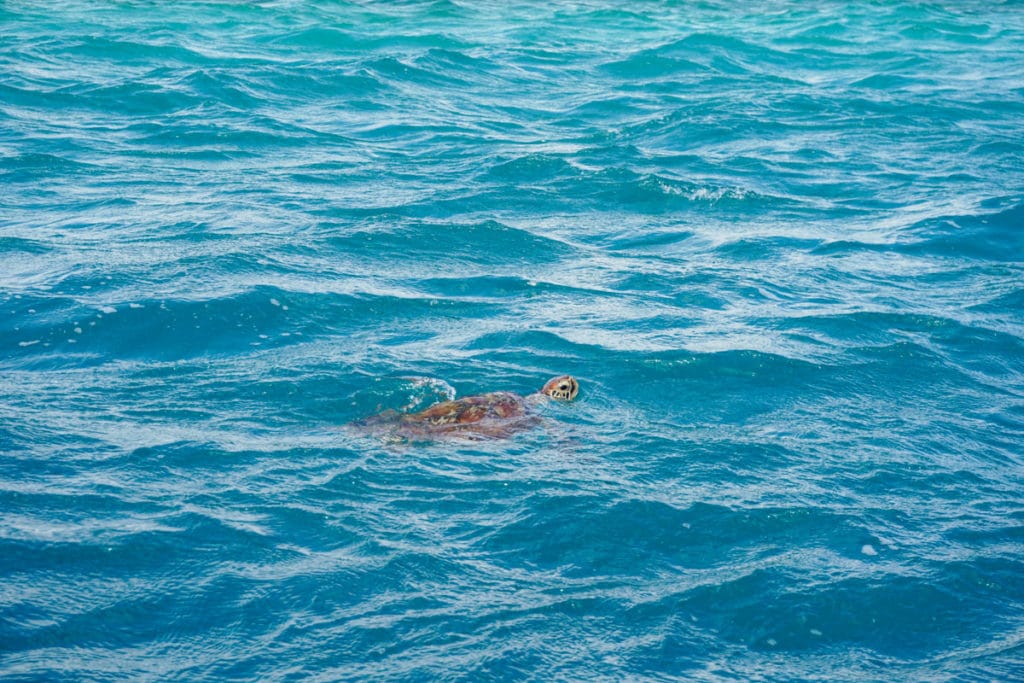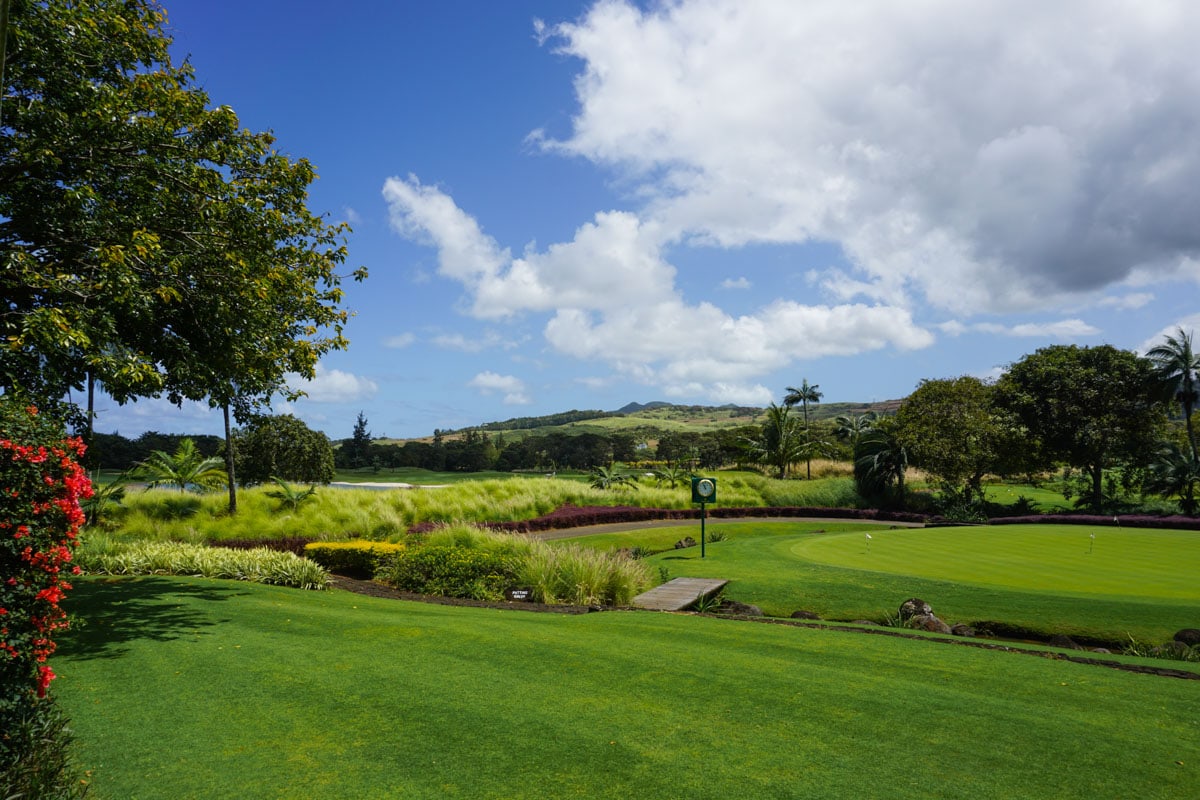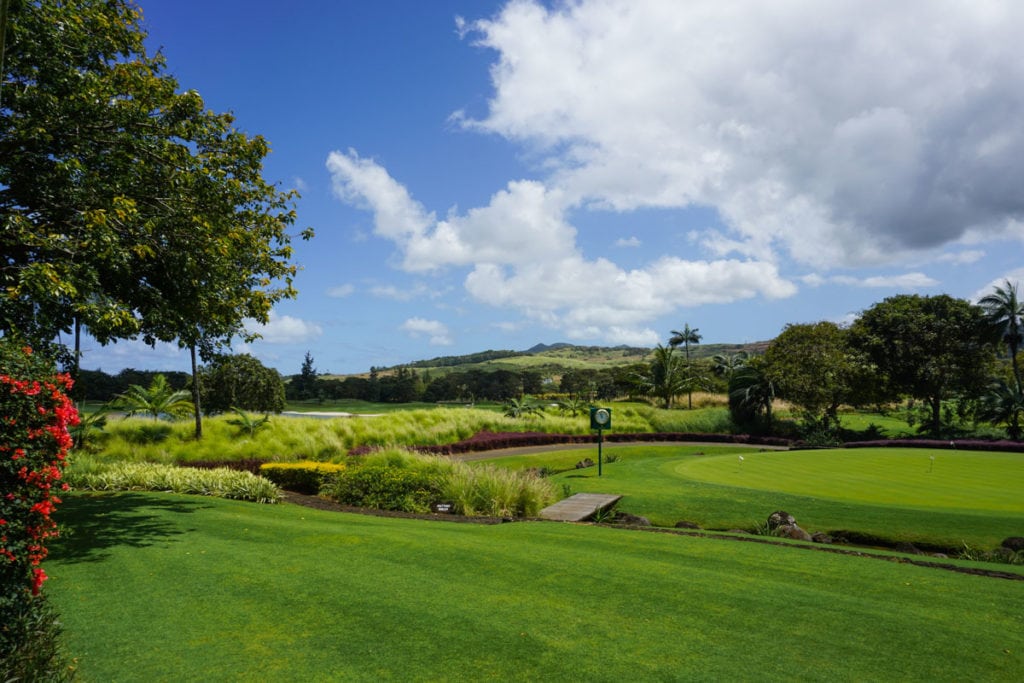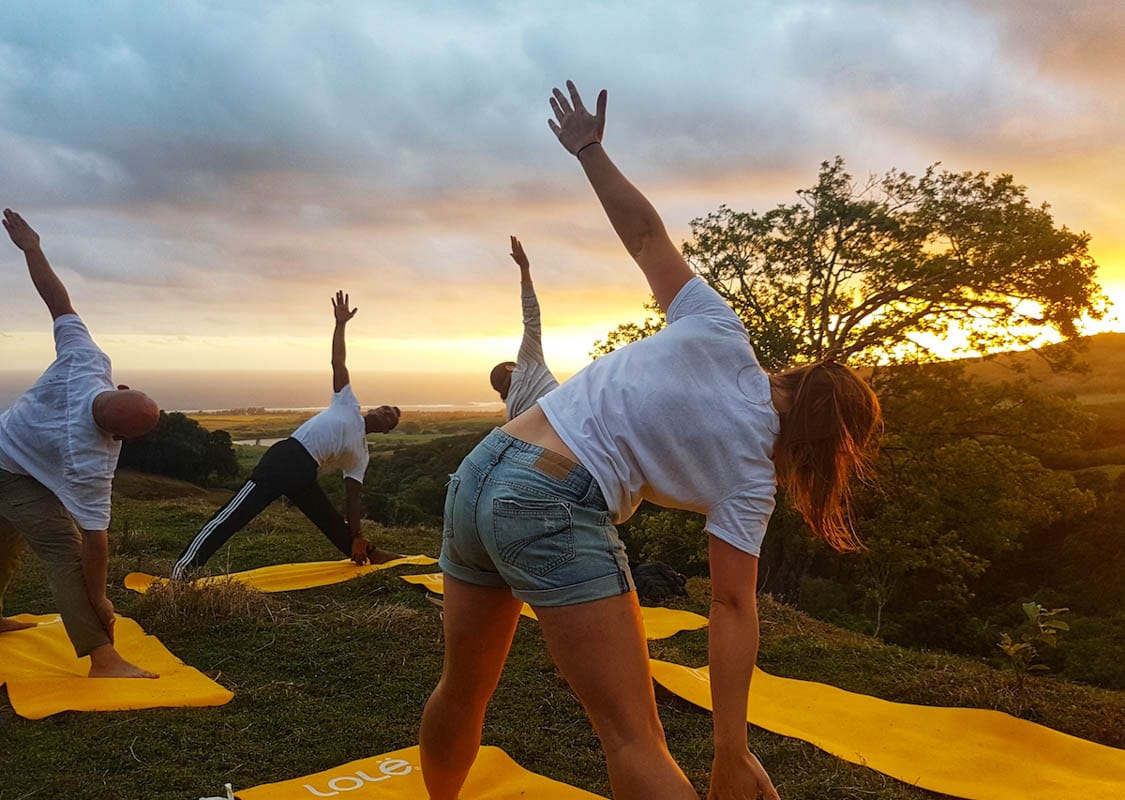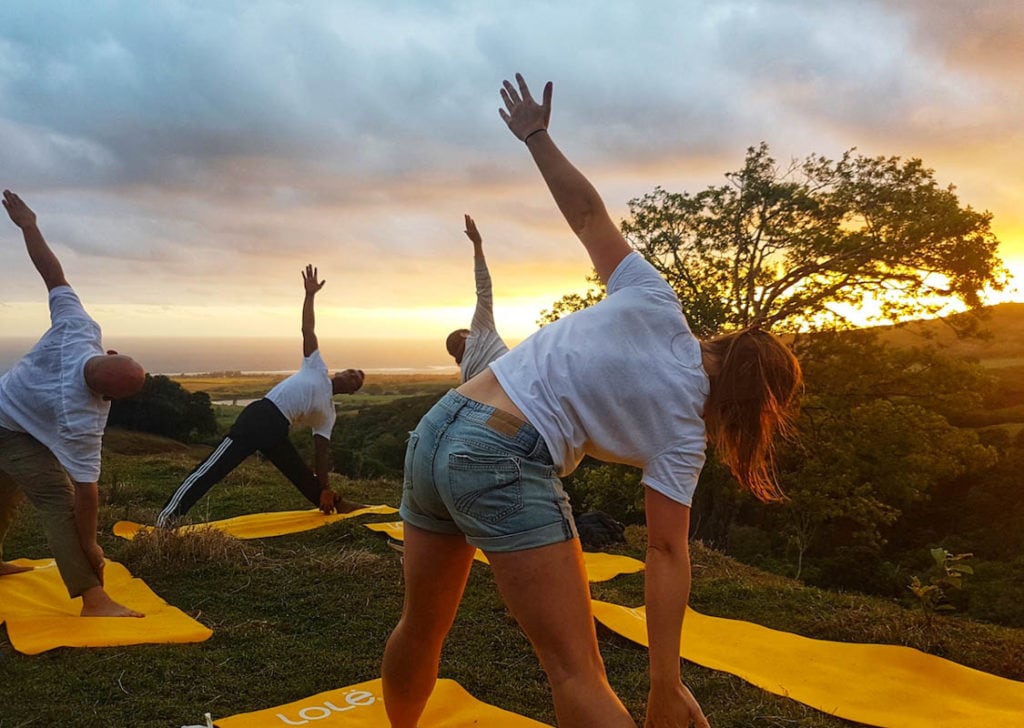 For an extra cost you could head off on an electric bike tour, go quad biking or learn how to kite surf. I loved how much variety there was, and was never bored!
Highlights from my week included the Mauritian cooking class, stand up paddle boarding and the glass bottom boat trip – along with tropical fish we even spotted turtles! Despite a few showers, I really enjoyed our relaxed hike through the Frederica Nature Reserve, followed by a sunset yoga class in an incredible setting overlooking the bay. Oh and my trip to the spa was lovely too – who doesn't love a massage?!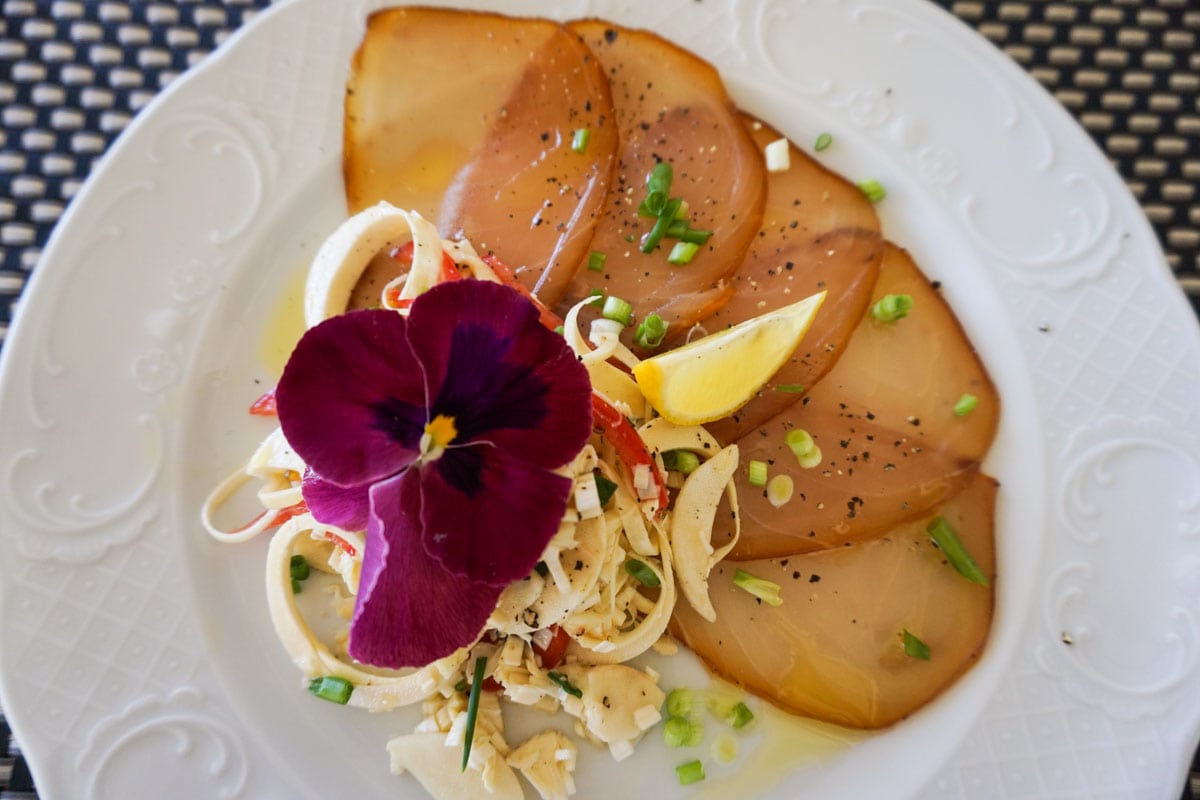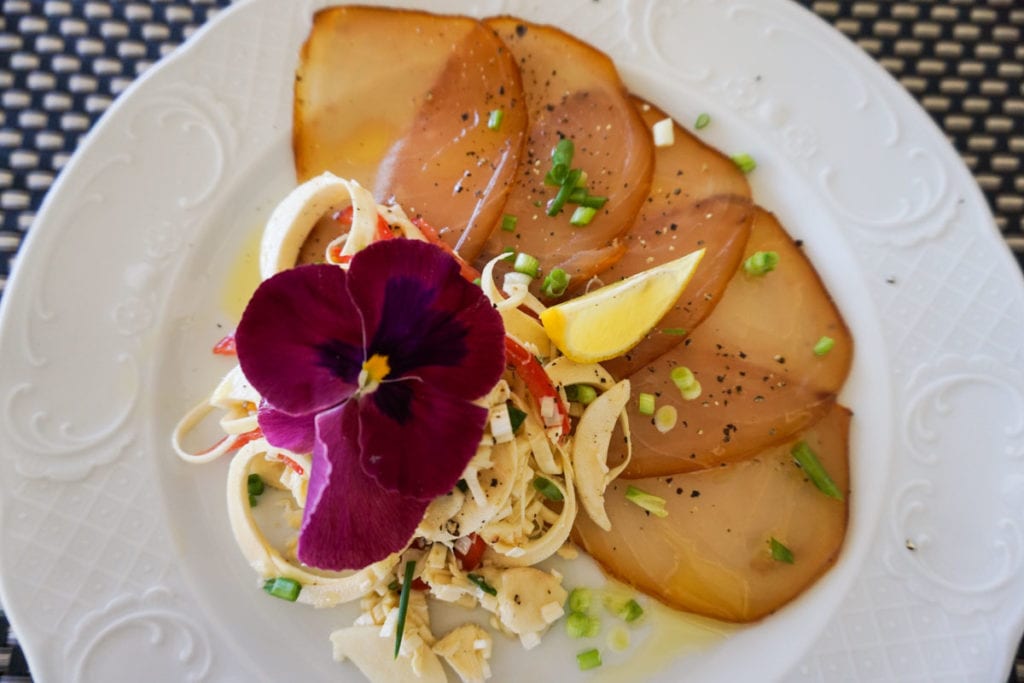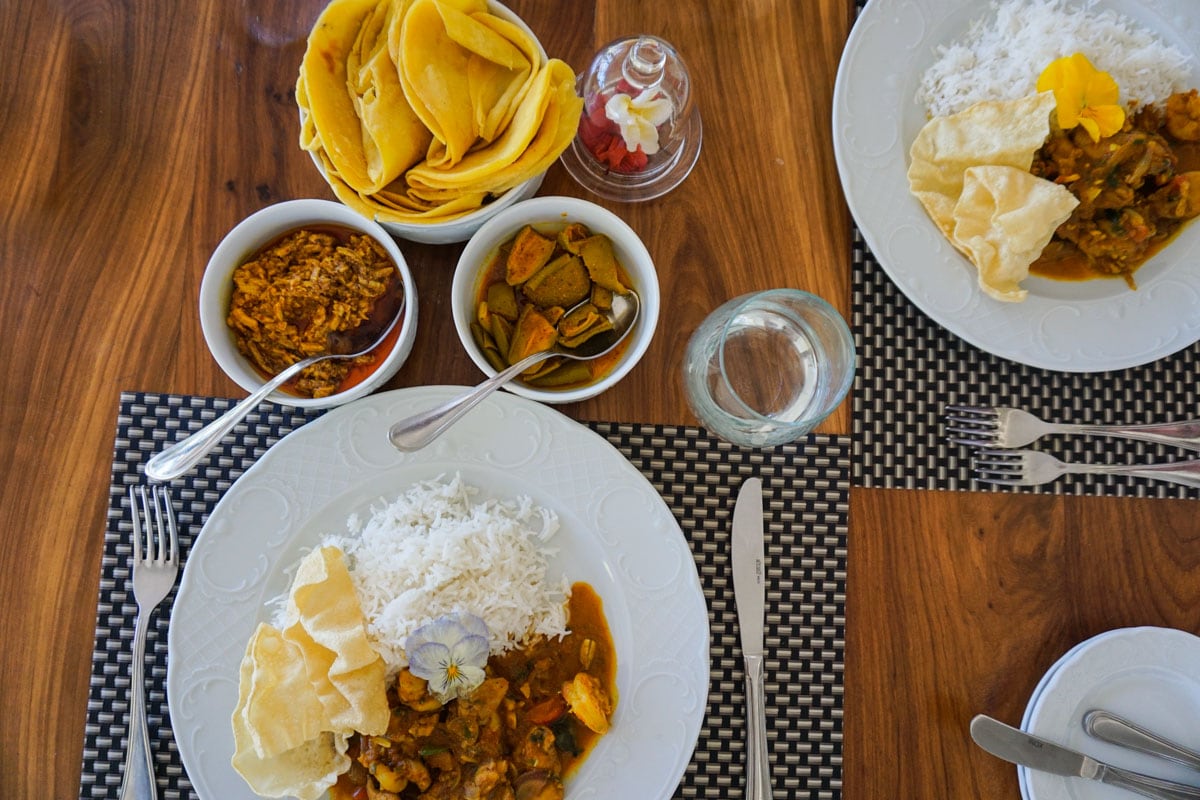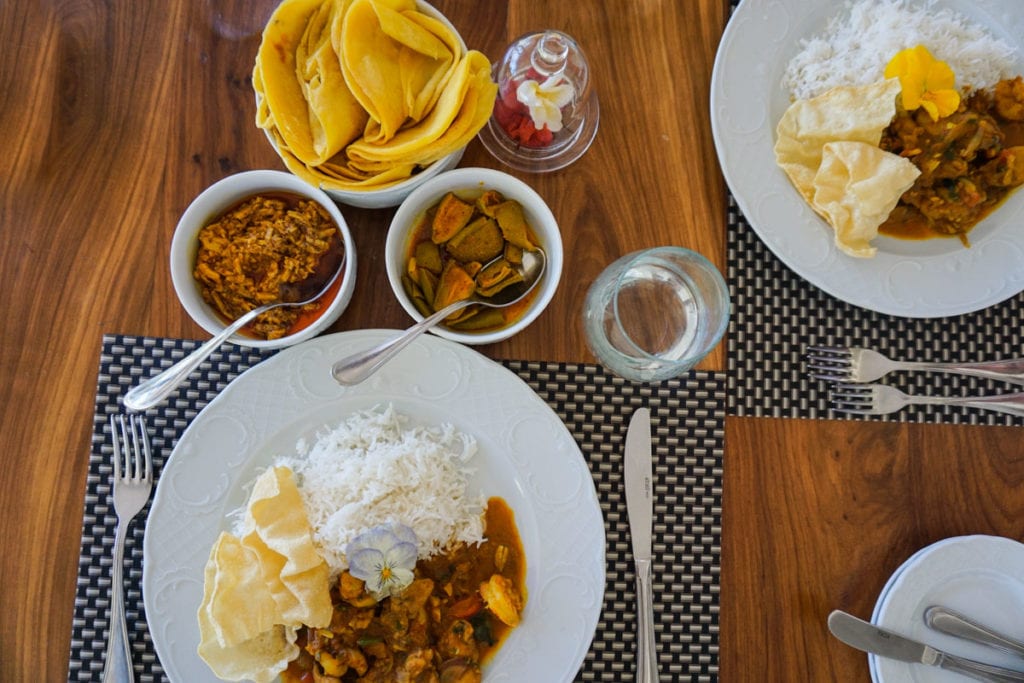 Heritage Le Telfair Golf and Wellness Resort: Dining and Drinking
The food… oh the food! It was such a huge part of my stay and I was constantly surprised and impressed by the variety, quality and creativity on offer. From dim sum and satay at Gin'ja and wine tasting in the cellar at Le Chateau De Bel Ombre, to Mauritian curries across the resort, there was something for everyone.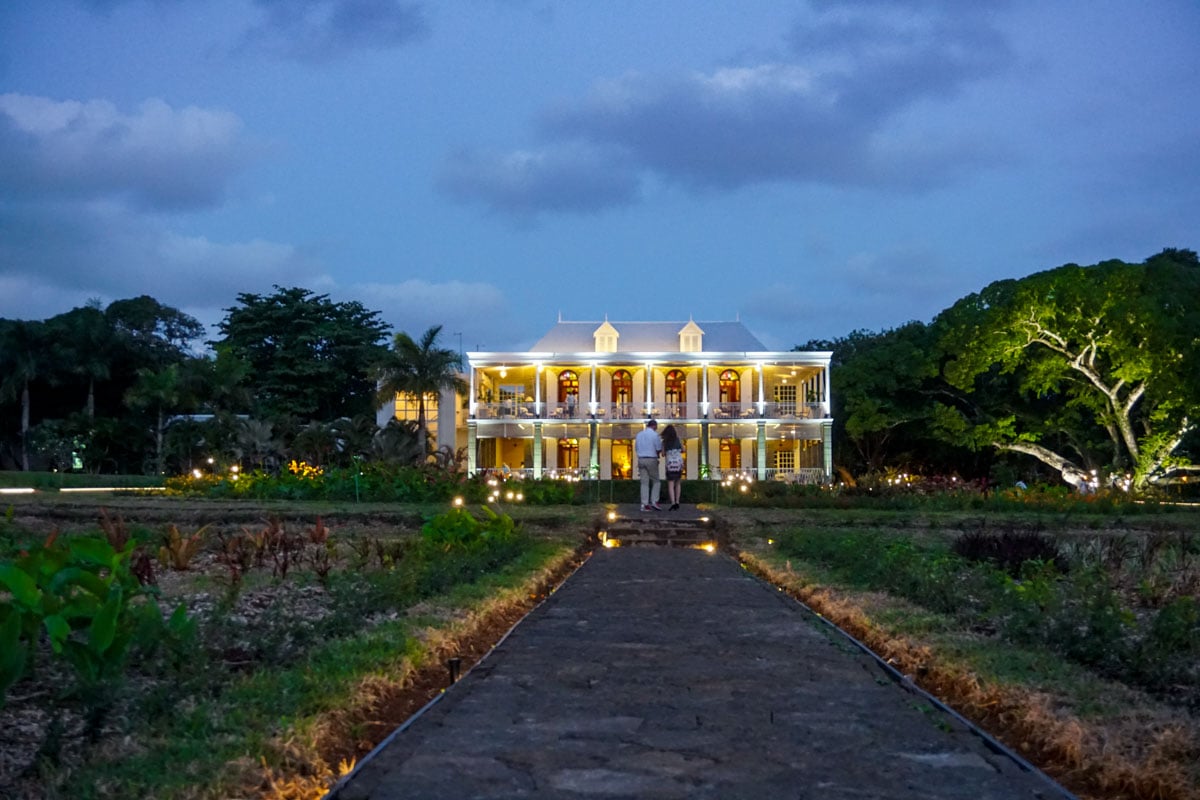 My favourite dining experience was at 19th Century Le Château de Bel Ombre – one of the resort's premier focuses in its recent revamp. The historic building is a treasure trove filled with antiques, beautiful furniture and ornate panelling. There's a stylish wooden wine cellar indoors, a suite upstairs, and it's set within perfectly-manicured French gardens. Le Château's menu is exciting, elevating traditional Mauritian cuisine to new heights. Prawns were served with an exciting gazpacho soup – crisp, refreshing and light. Meanwhile, the rack of lamb had a delicious deep flavour, contrasting against pea puree and an intriguing curry leaf crumb. It's a gourmet experience guaranteed to impress food-lovers visiting Mauritius!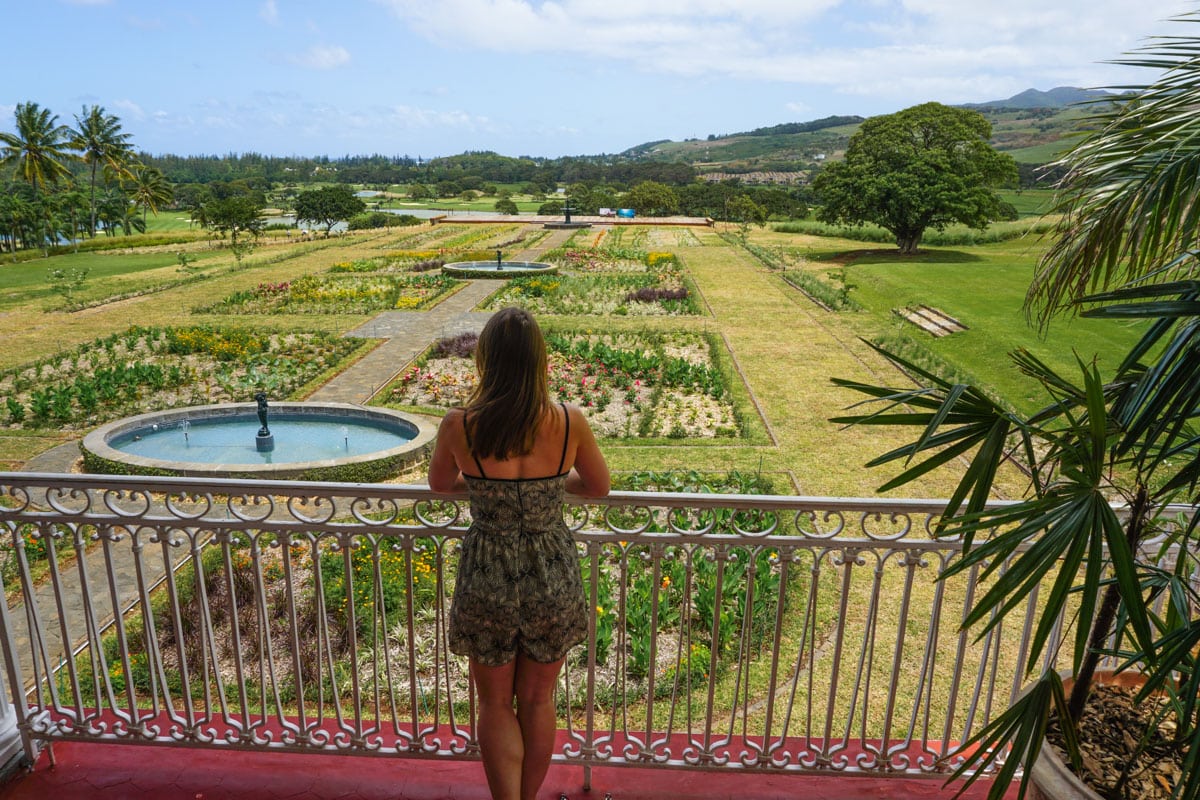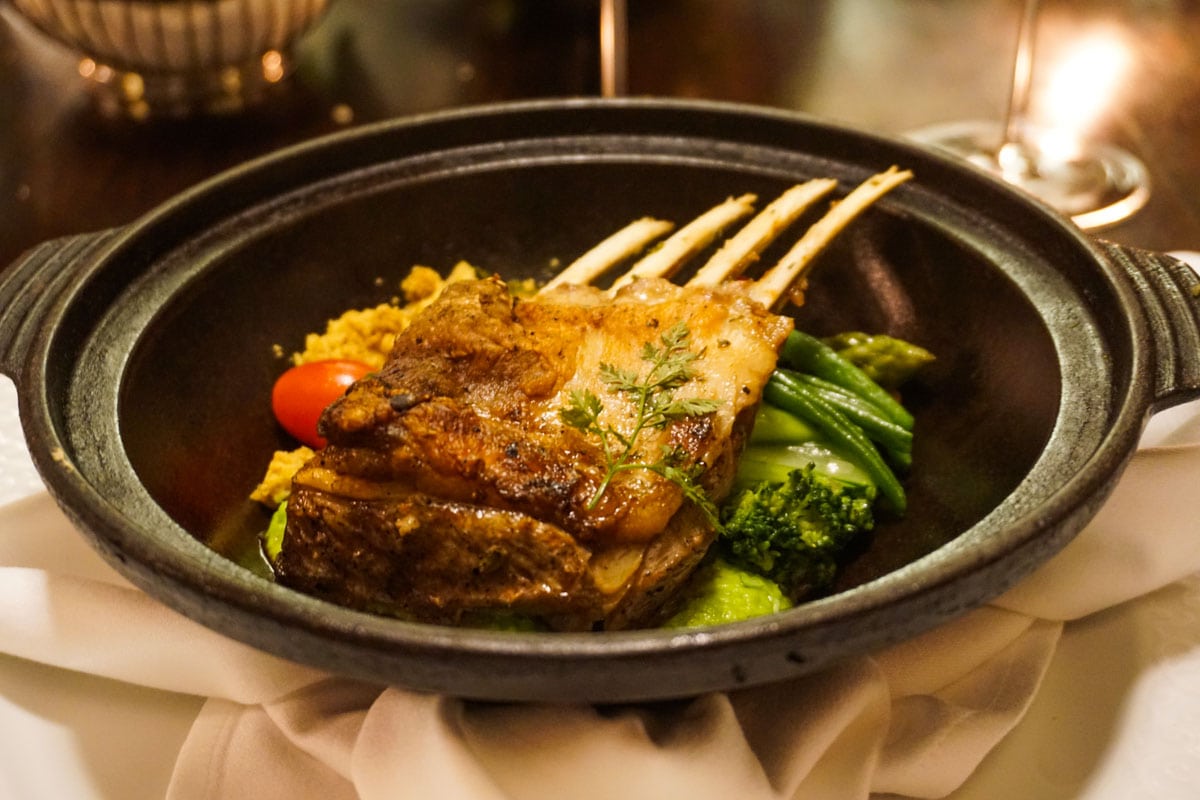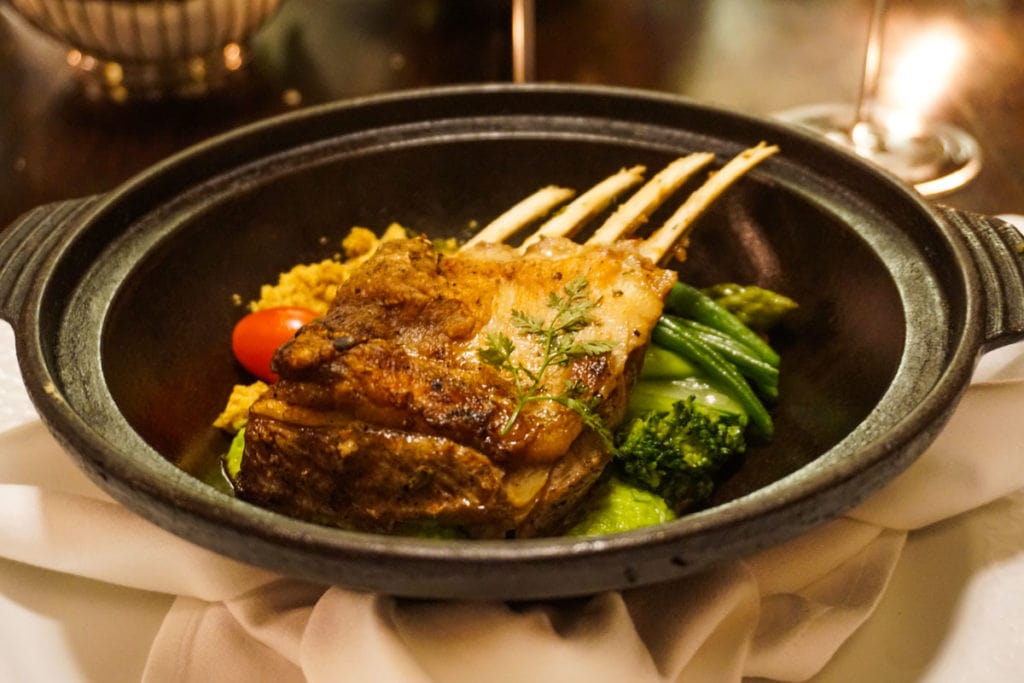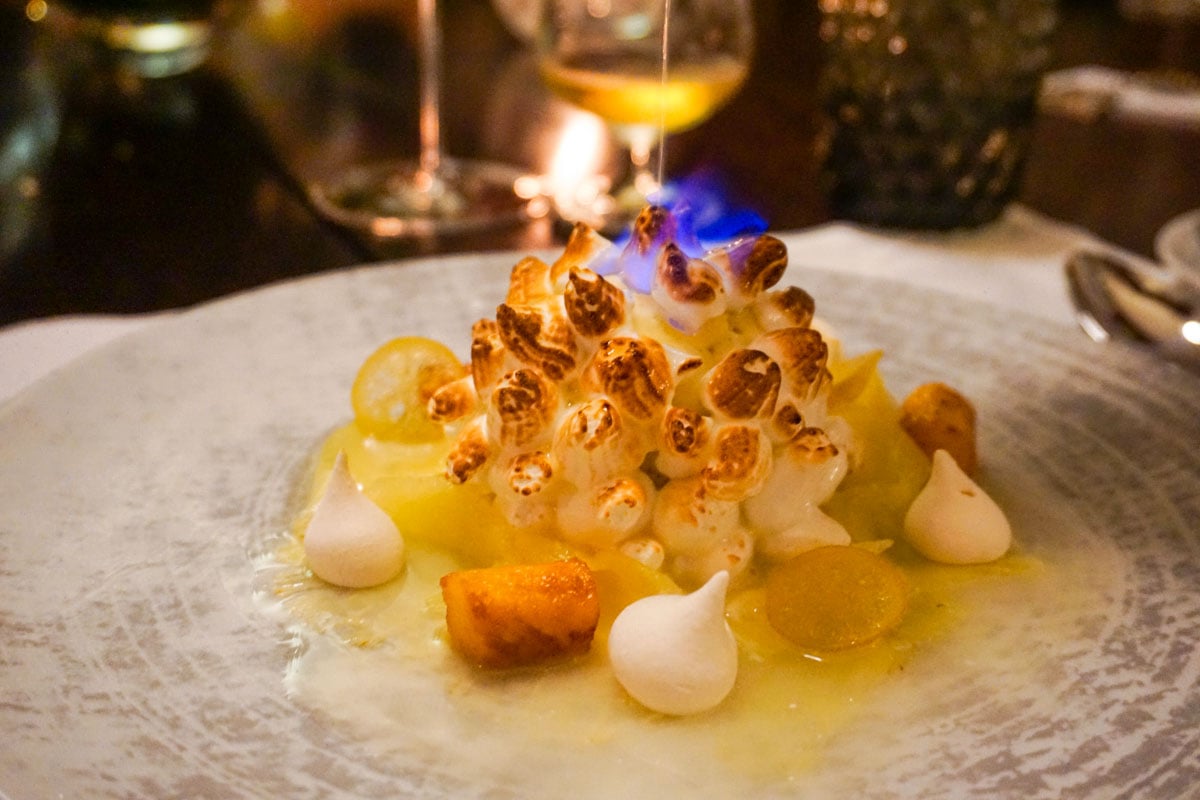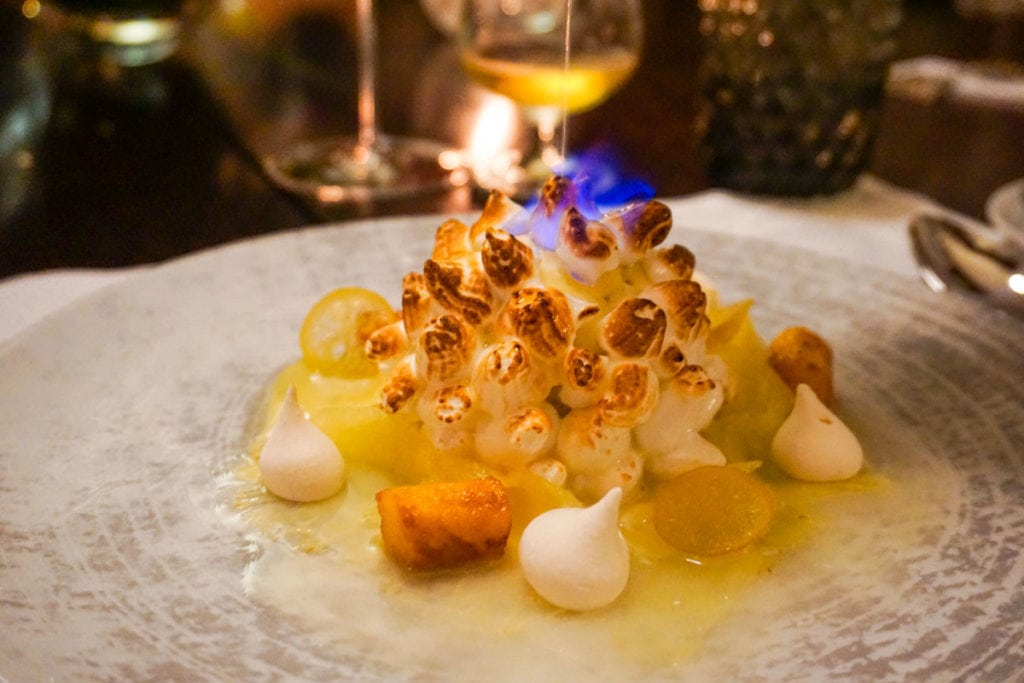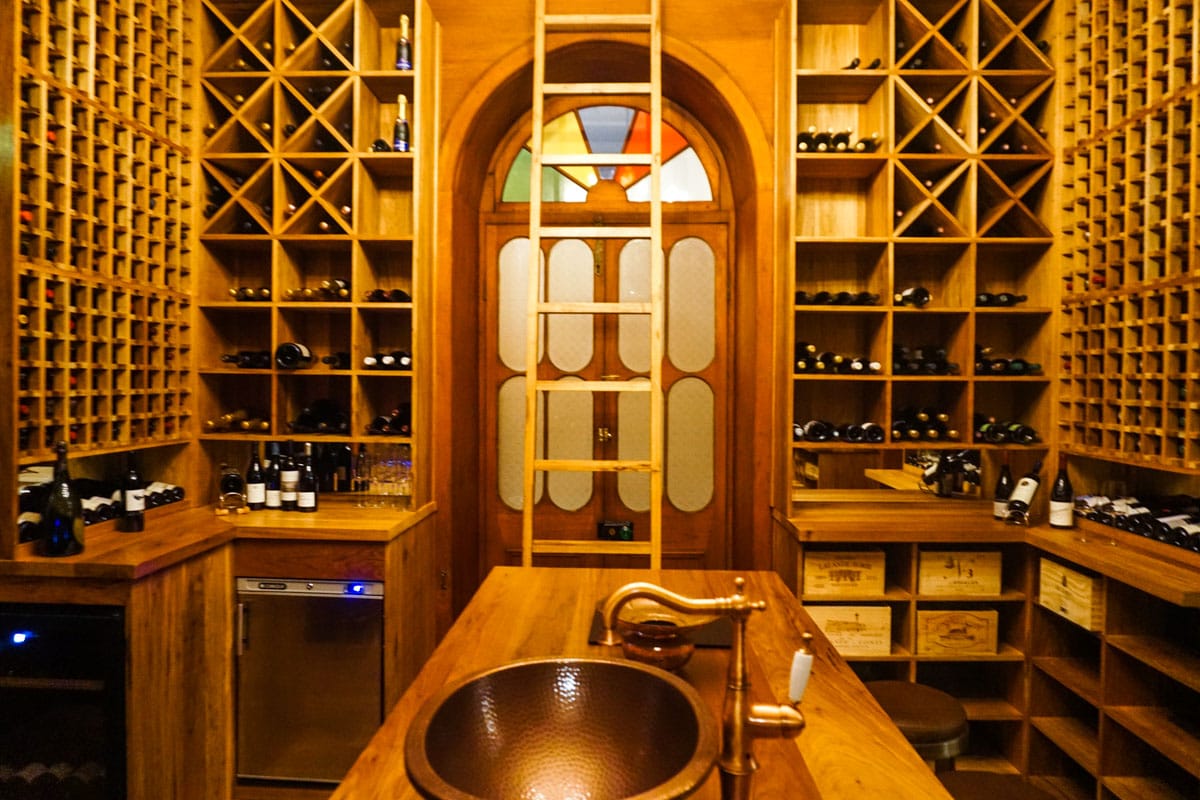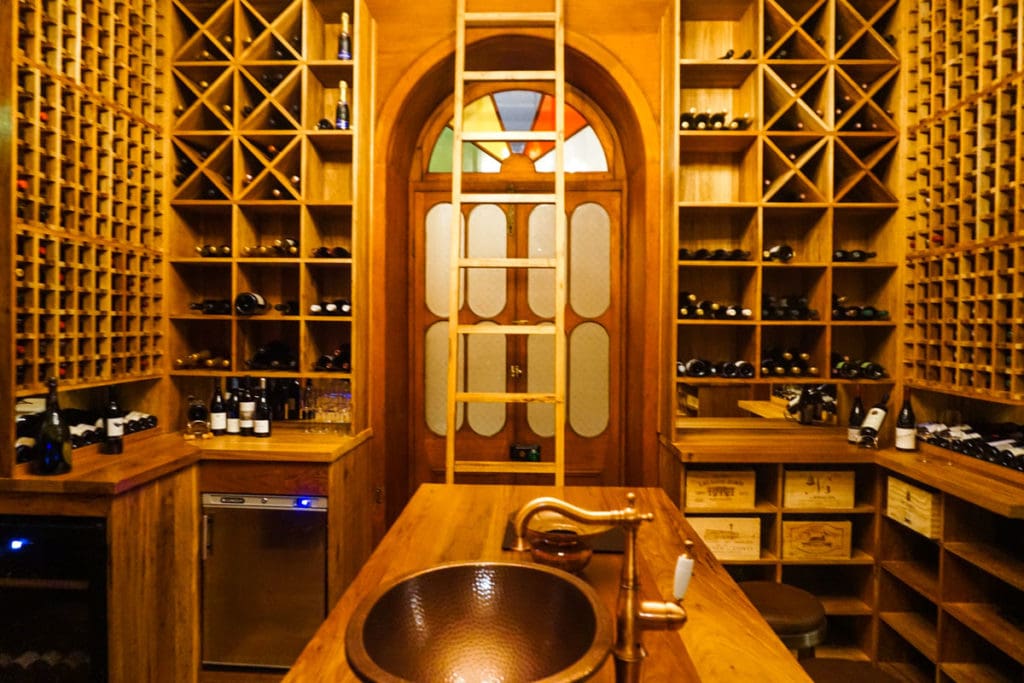 Mauritian cuisine has influences from Indian and Chinese food. Gin'Ja serves Pan-Asian cuisine moments from the beach. My Asian cravings were satisfied (and then some!) by the range of dim sum, tempura, satay, stir fries and sushi. Meanwhile, Zafarani (at Heritage Awali) specialises in contemporary Indian cuisine, with my recommendation being the chicken thali, which came with butter chicken, cumin-spiced potatoes, tarkha dahl, mutter paneer and nan bread.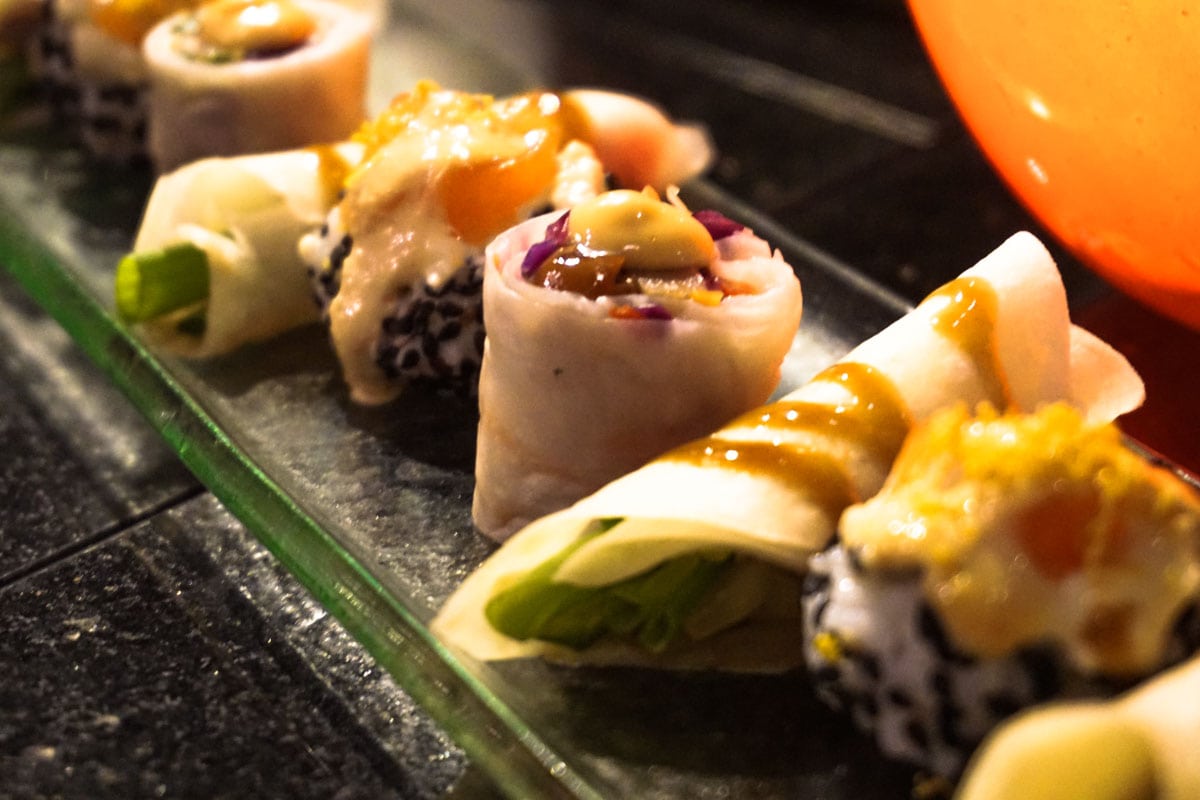 My top lunch spots included Le Palmier and C Beach Club, beachfront restaurants serving grills, salads and sandwiches in a casual setting.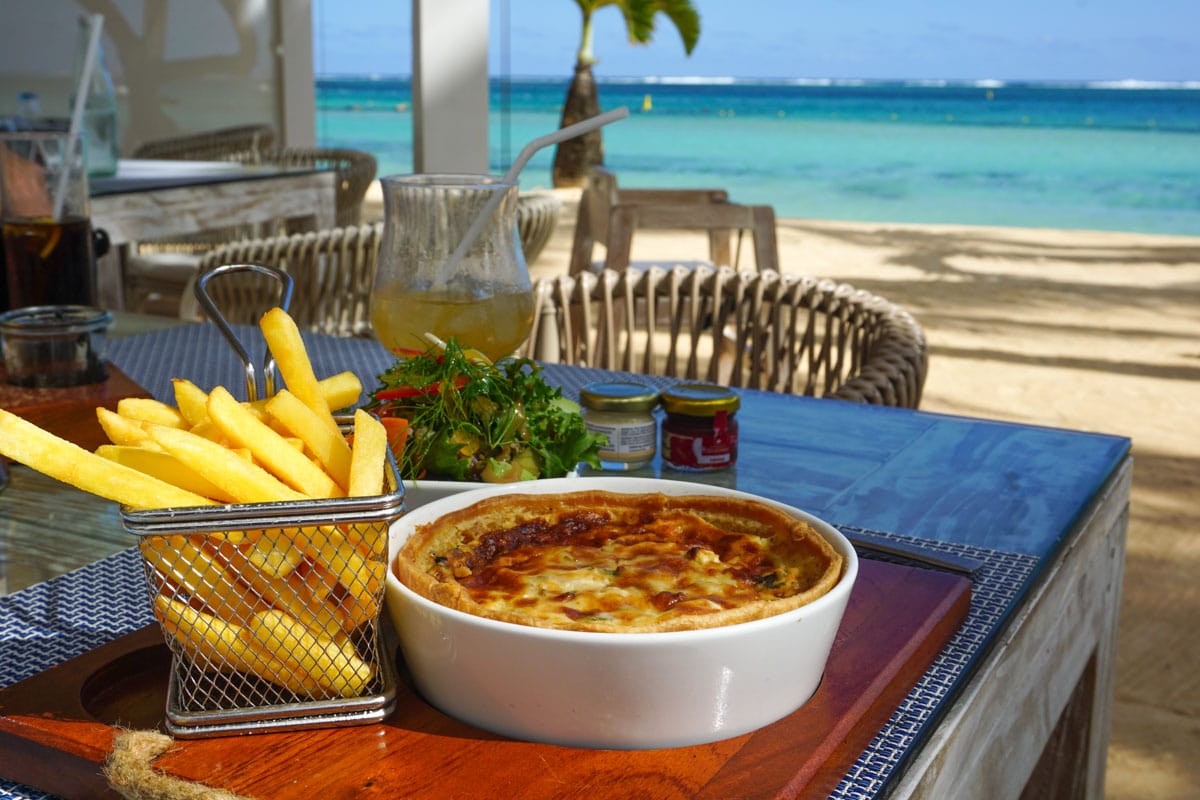 After tucking into a great buffet breakfast at Annabellas each morning, it was lovely to return for dinner on our final evening. The tuna tataki with tempura vegetables and a wasabi dressing was one of my highlights of the week.
As you can see, you could eat somewhere different for pretty much every meal – something I think is so important on a resort holiday. It feels new, special and varied, and avoids the claustrophobia of returning to the same restaurant night after night!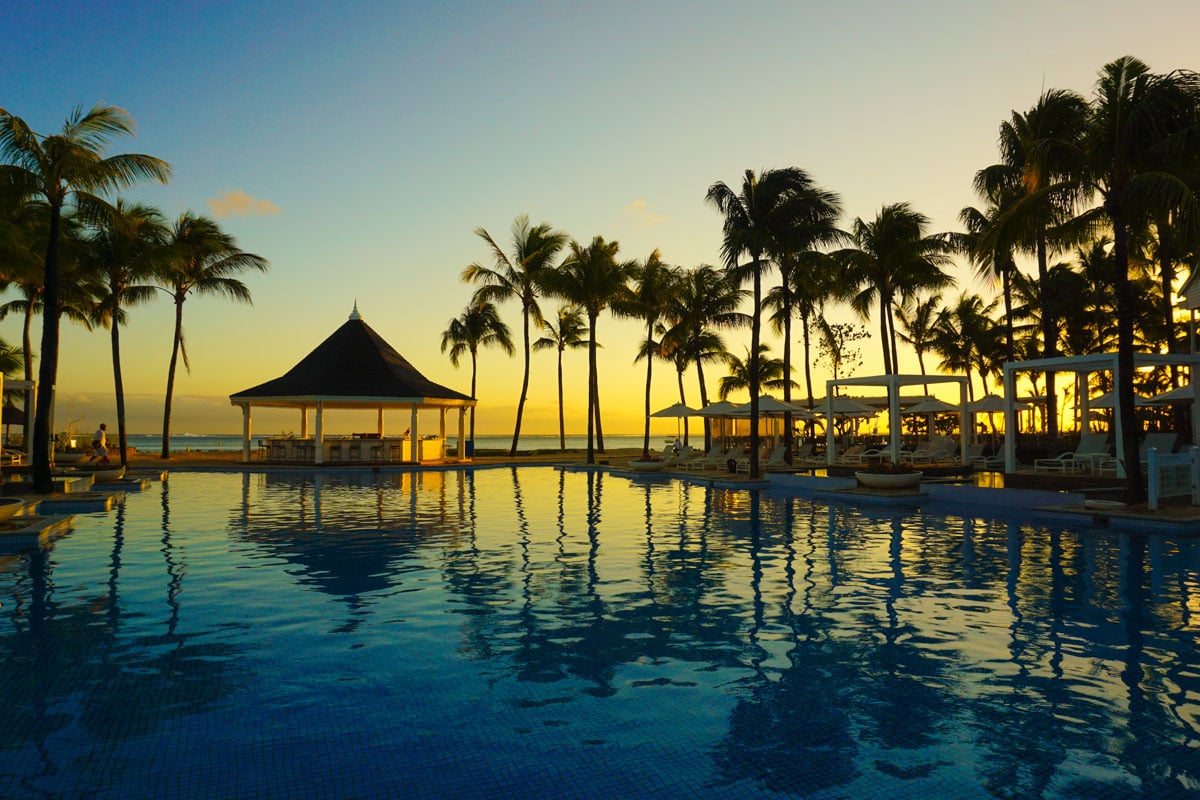 With its luxurious style, dedicated butlers assigned at check in, beachside location, abundance of activities and gourmet food offerings, it's easy to see why Heritage Le Telfair is one of the top 5 star hotels in Mauritius. With my restless nature, and eagerness to try everything, it really worked for me! Did I get bored? Nope, not once. Did I relax? Yes, 100%. Did I eat too much? Well, of course!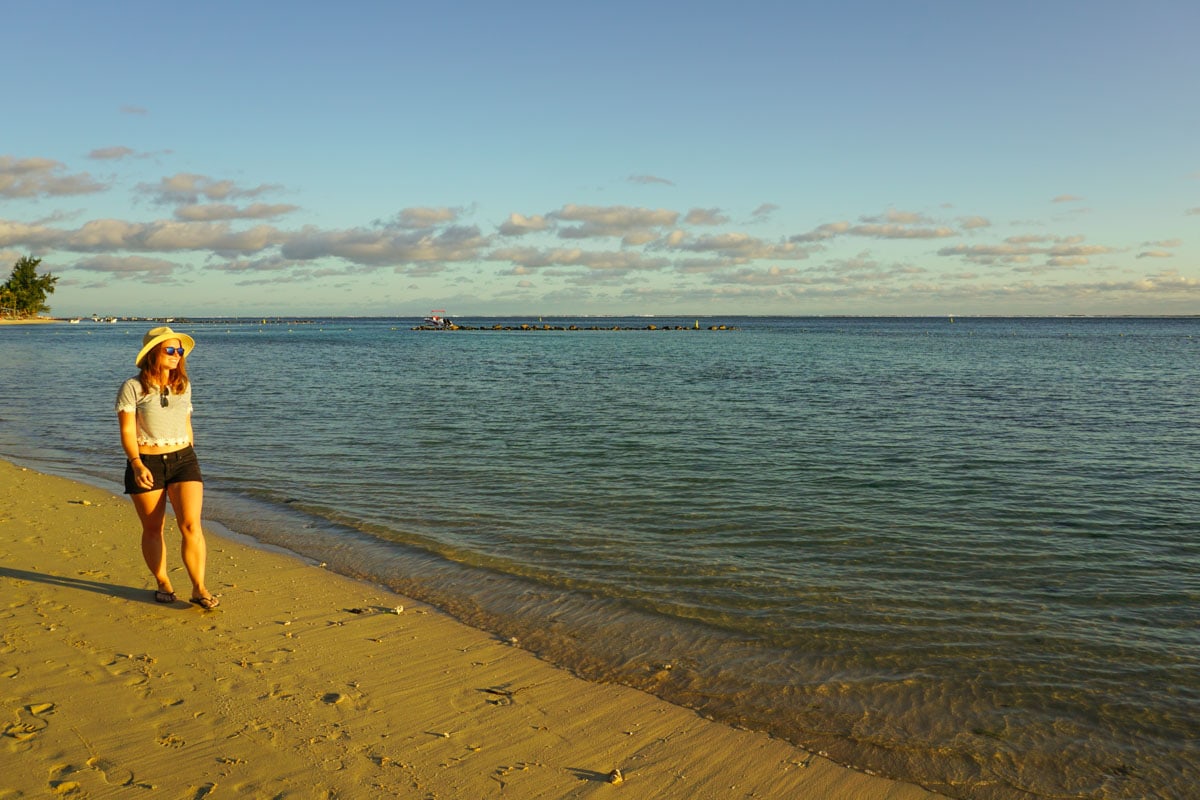 Suites at Heritage Le Telfair starts from £342 per night, based on two sharing on a B&B basis. Find out more here.
Thanks to Heritage Resorts for hosting me on this trip. As always, opinions are my own.
Enjoyed this post? Pin it for later…