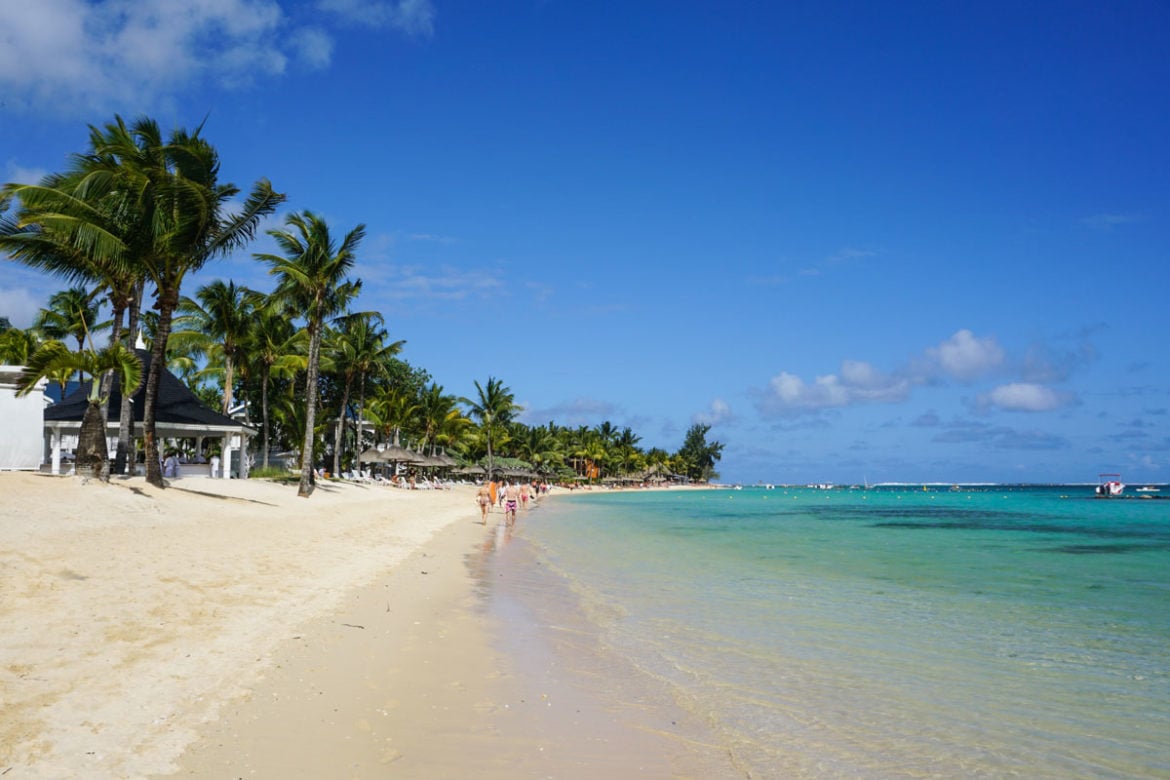 From exploring the colourful capital, paddle boarding and cooking traditional food, to sampling the island's top rums, checking out the natural wonders and relaxing on paradise beaches, there's plenty to keep you busy in Mauritius!
I've just returned from a mock-honeymoon! No, I'm not getting hitched anytime soon, but the trip I went on felt like one of those incredible paradise getaways that are saved for the most special of life events. Mauritius was as dreamy as the photos I'd seen before I went. The sand was soft and white, the sea was clear and turquoise, and the people were warm and welcoming.
Over the course of a week we enjoyed breakfast on the beach, walks at sunset, waterfall hikes, sunset yoga, and very tasty meals – from street food to gourmet delicacies.
We split our time between Heritage Le Telfair – a gorgeous 5* luxury resort in the south of the island, and going on adventures. With just a week on the island, here are a few things you absolutely cannot miss!
The Mauritius Hot List: Get Out On The Water
The best way to get into the island spirit is to venture out in the water, and in Mauritius there are plenty of fun activities to try out (depending on how brave you are!) As there's a reef protecting a lot of the beaches, you won't find any big waves until you go a little way from the shore. Along some parts of the reef (particularly in the south where we were based) you'll find a long row of kite surfers catching some serious height! Wakeboarding and water skiing are also popular, but my favourite activity was stand up paddle boarding. I find it really relaxing, and with the water lovely and warm, falling in didn't seem so bad either! At Heritage Le Telfair you could try out plenty of other activities including sailing, kayaking and snorkelling. Plus, on our final day we hopped on board a glass bottom boat and were lucky enough to see plenty of tropical fish and a very cute turtle!