Hotel Ombak Sunset provides a relaxed base for exploring the kooky island of Gili T in Indonesia, with its legendary sunsets, tasty food and famous Datu Swing.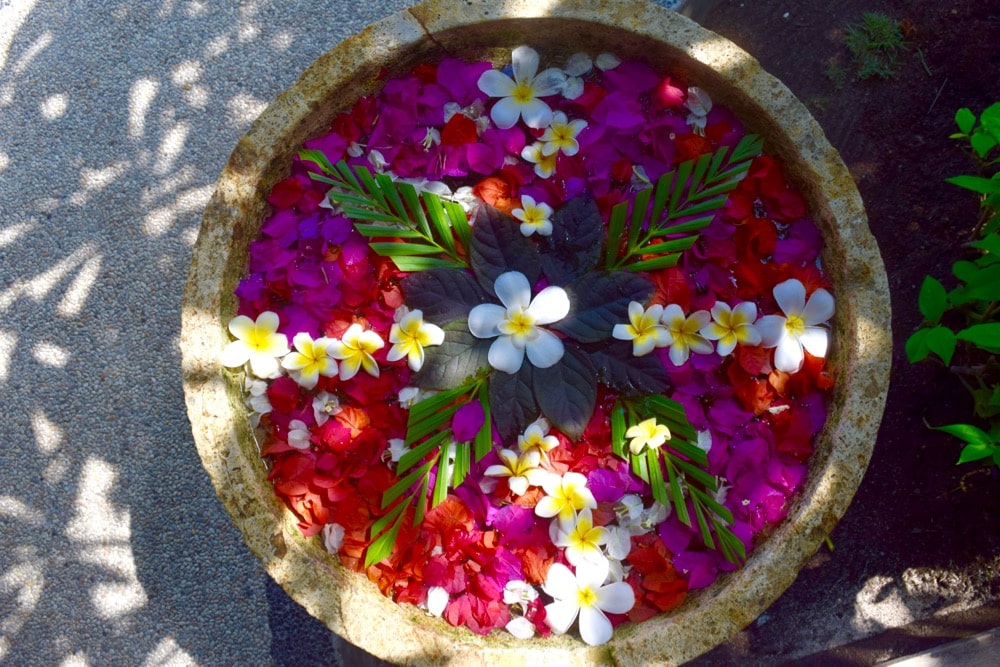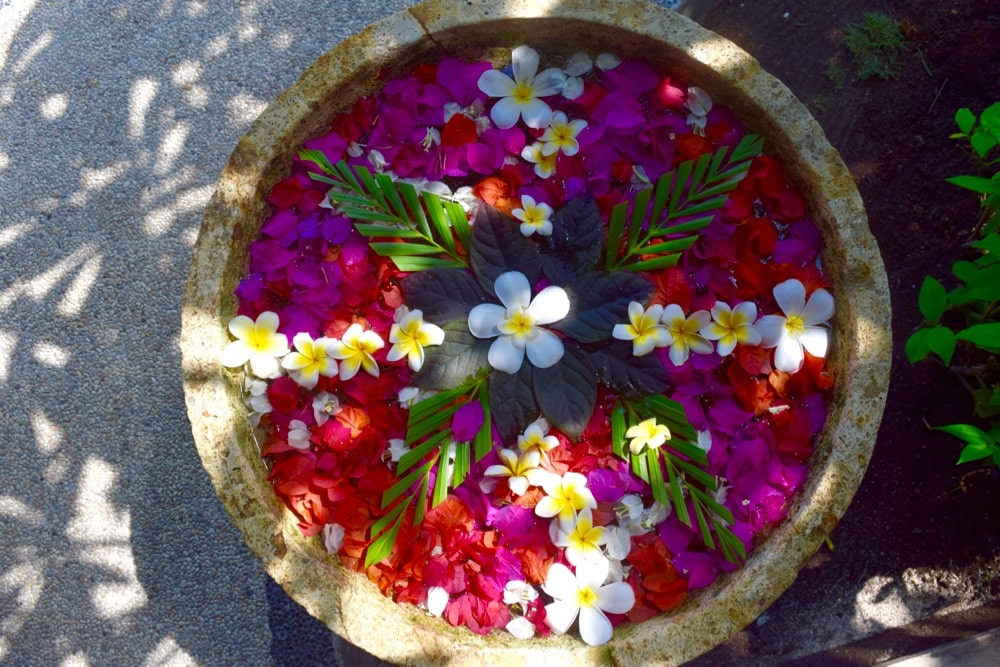 My time on Gili Trawangan started not at Hotel Ombak Sunset but at its sister hotel – Vila Ombak. It was a smart complex of villas and deluxe rooms just moments from the hubub of Main Street. After a day checking out the hippie beach shops and lively nightlife I was ready to slow things down and head 15 mins by horse and carriage to the quieter side of the island.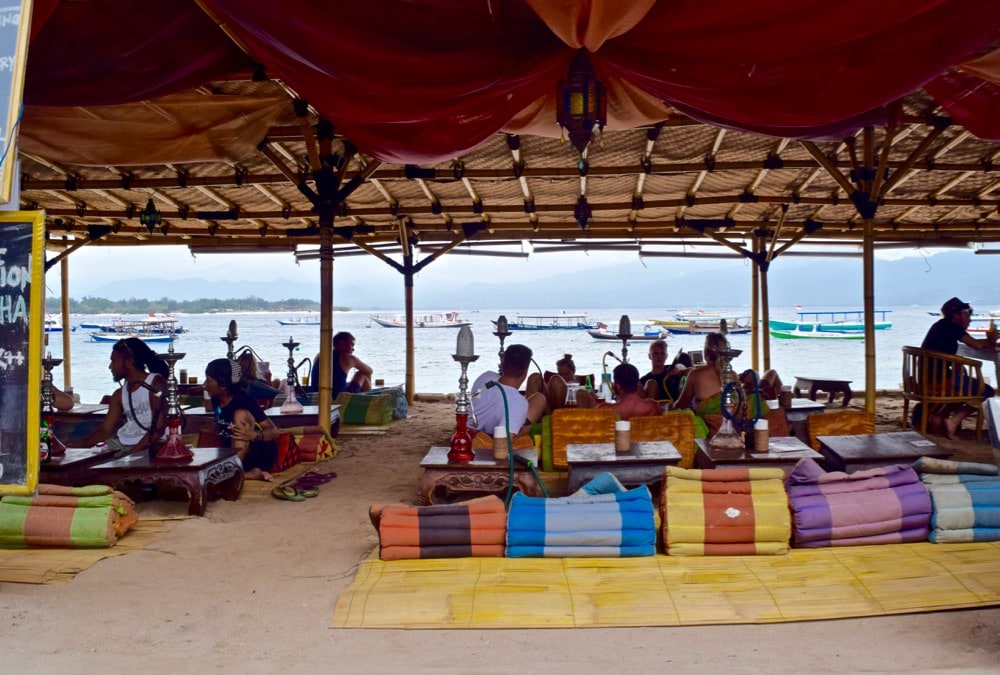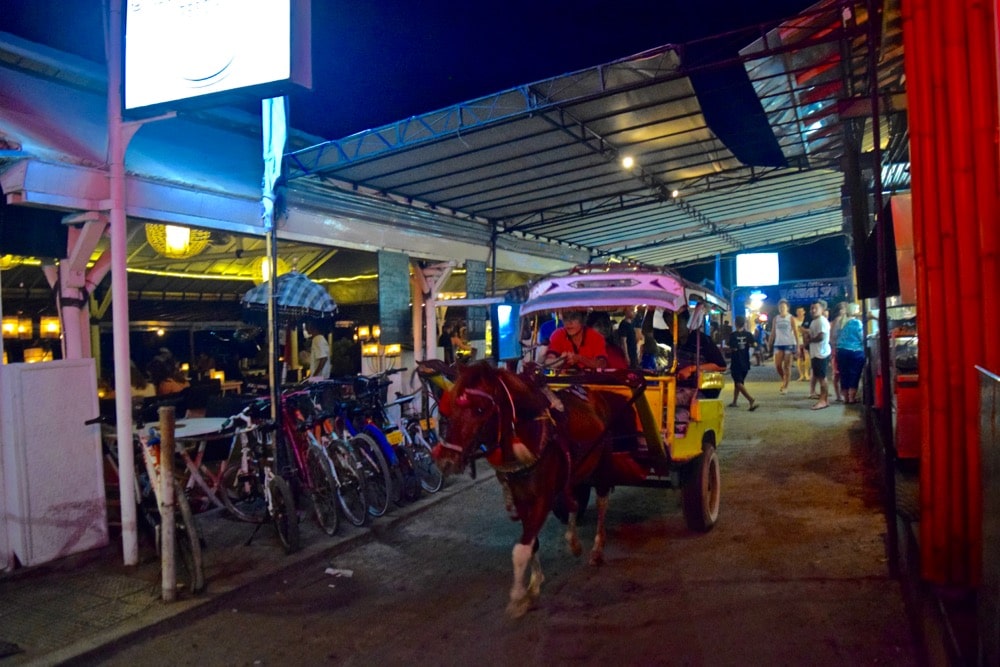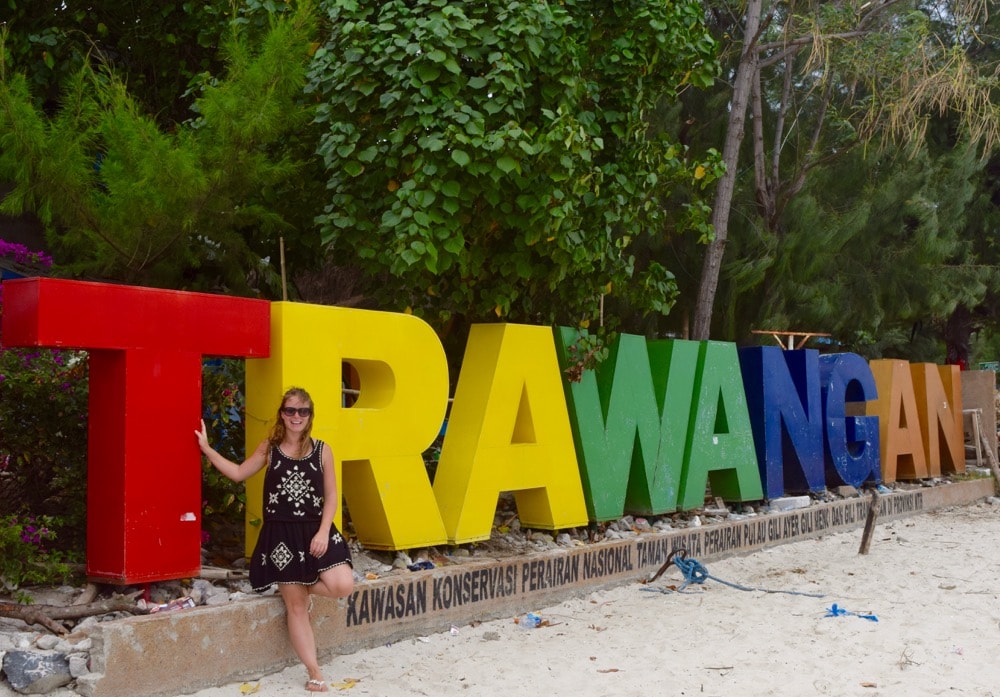 Hotel Ombak Sunset's reputation preceded it.
"The swing! You just have to go on the swing," my friend Hazel said.
She'd visited earlier in the year, and like many tourists queued up for a photo on the swing at sunset. While there are a few swings located around the island, this hotel is home to the most famous one.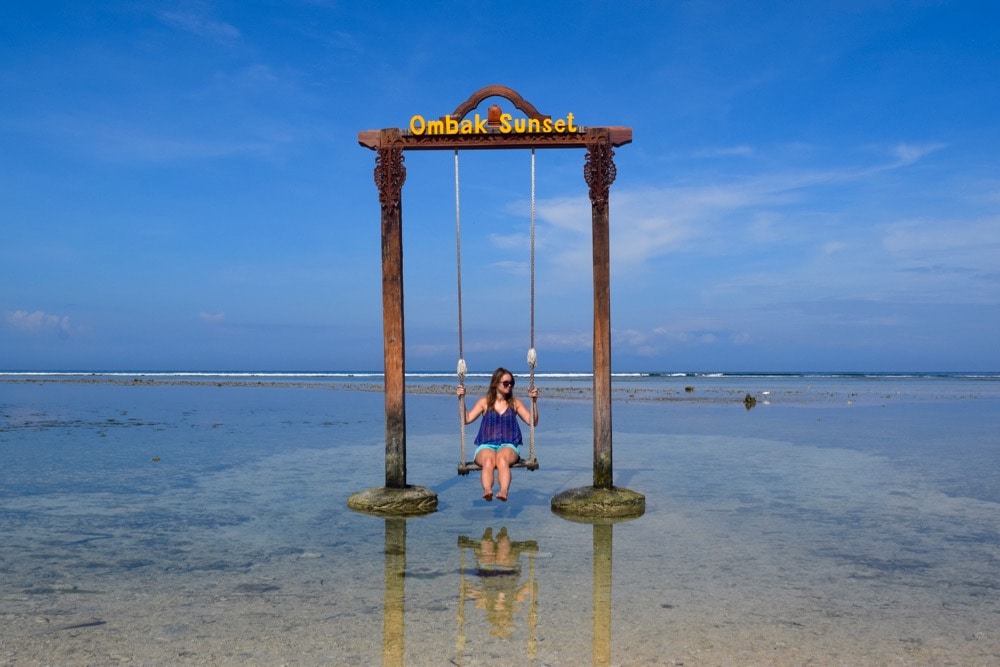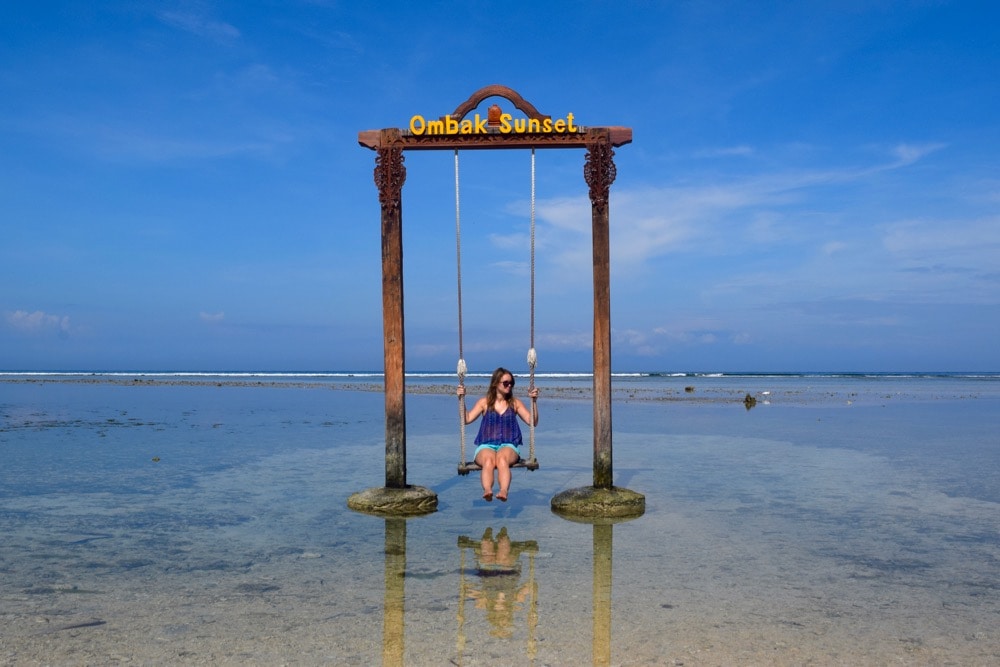 Check in was simple and it wasn't long before we were venturing through lush gardens to our deluxe terrace room. The large bedroom had all standard amenities, powerful air conditioning (a must!) and a comfortable outdoor sofa area.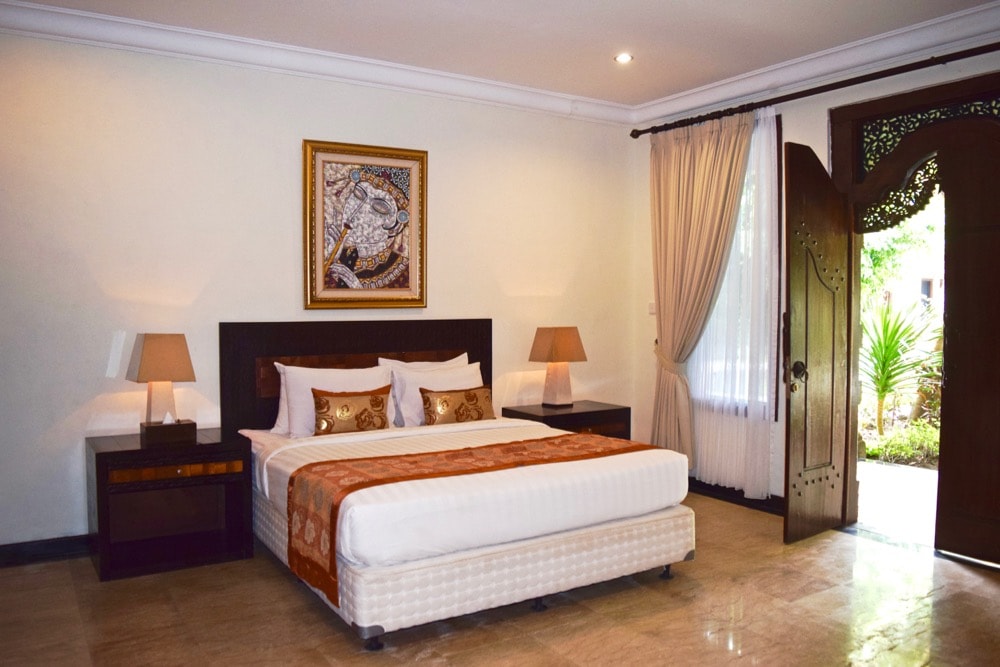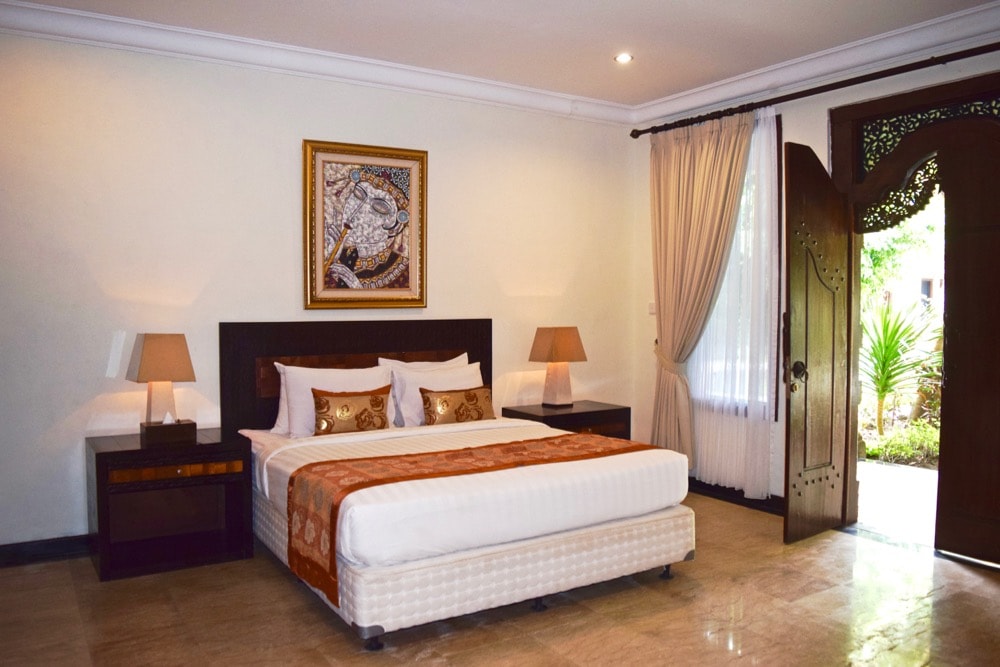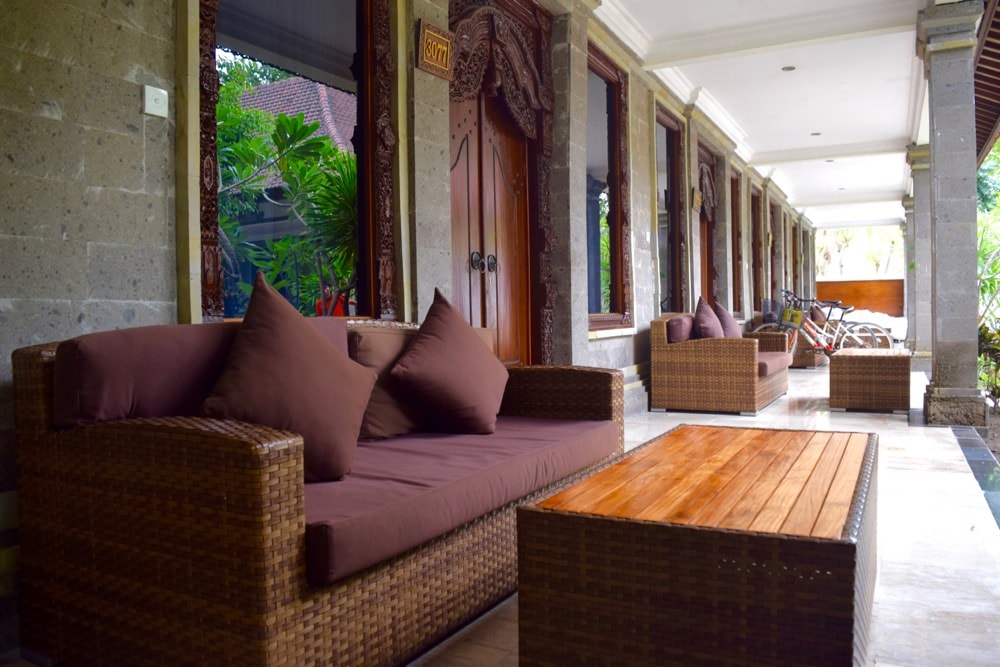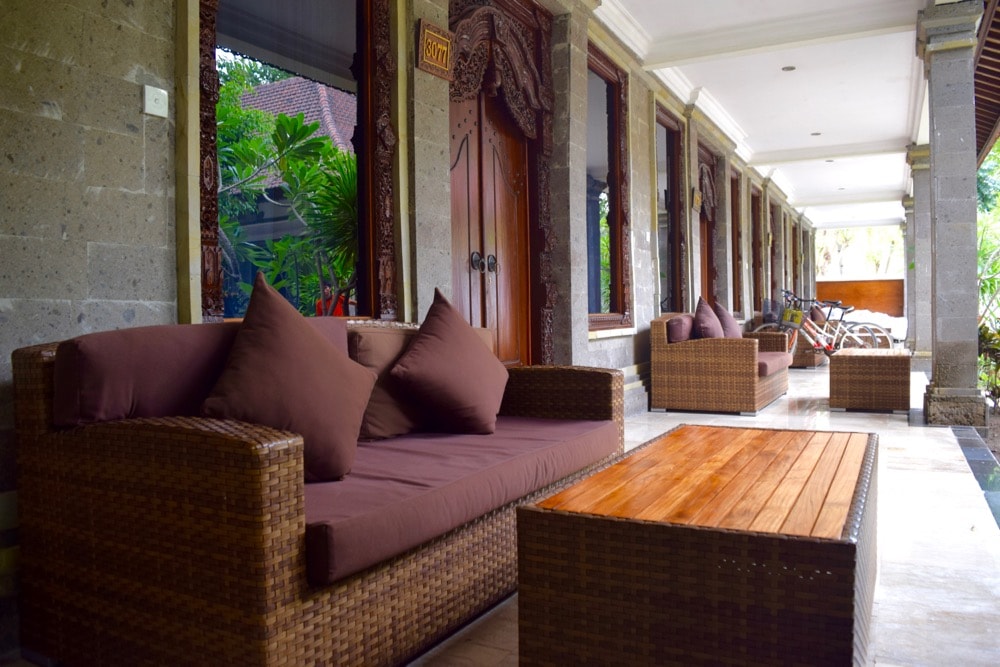 The bathroom? Oh that was also outside! It was something I hadn't seen much of during my time in Indonesia so far, but thankfully it was nicely enclosed. Don't worry, you won't be using the toilet while holding an umbrella or donning a mac to brush your teeth! However, you may have to get used to sharing your showers with a few new friends. Small yellow and orange geckos crept up the wall and tiny caterpillars slowly made their way from one side of the bathroom to the other. It was all part of the wonderfully exotic holiday experience!
Check latest prices and availability at Hotel Ombak Sunset now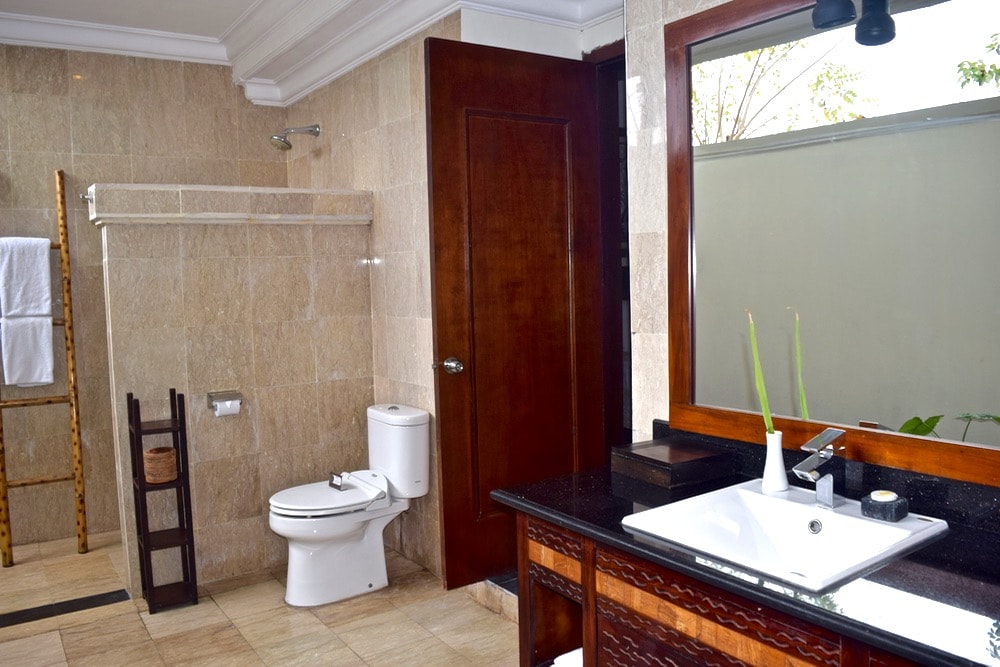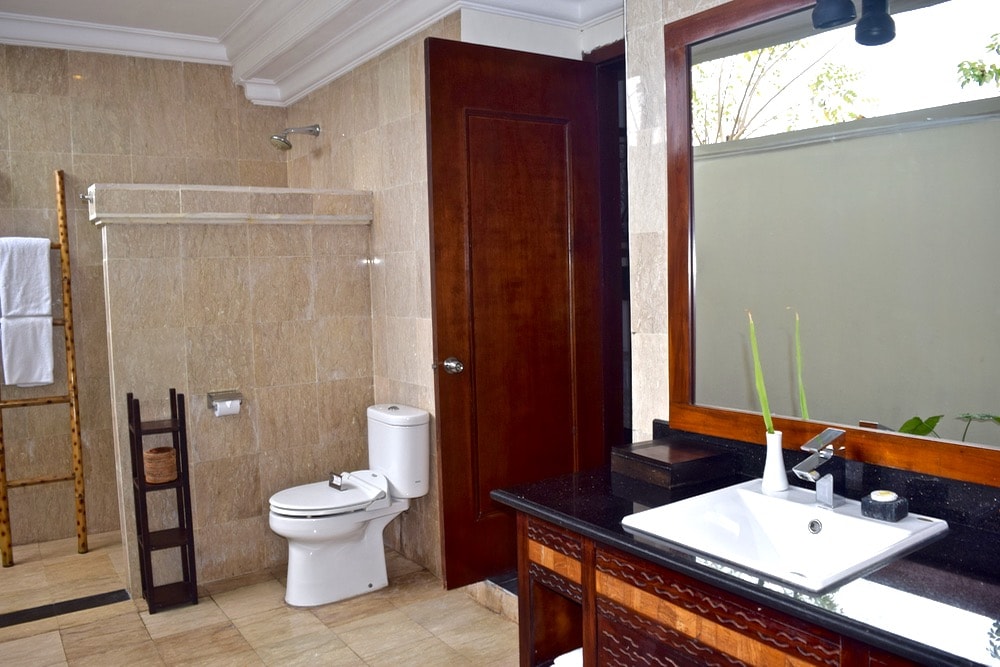 The breakfast buffet was served in the main restaurant area each morning. Along with tropical fruits and pastries, there were hot offerings of omelettes, eggs, sausages and bacon. It could certainly cure a Gili T hangover (which believe me, are pretty strong!)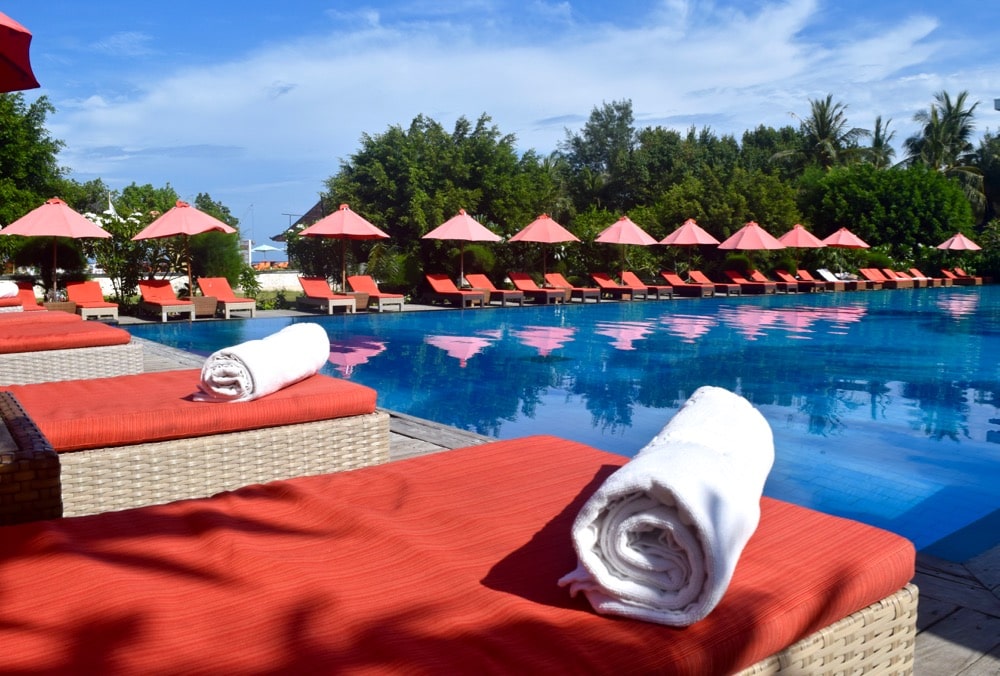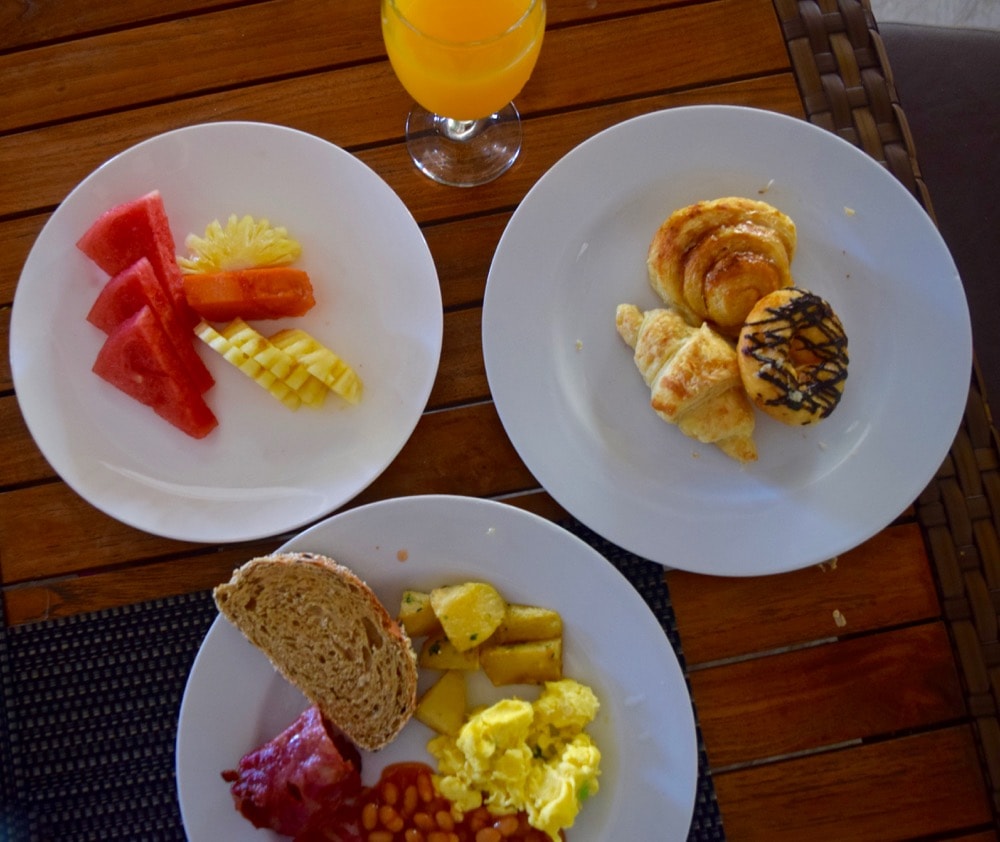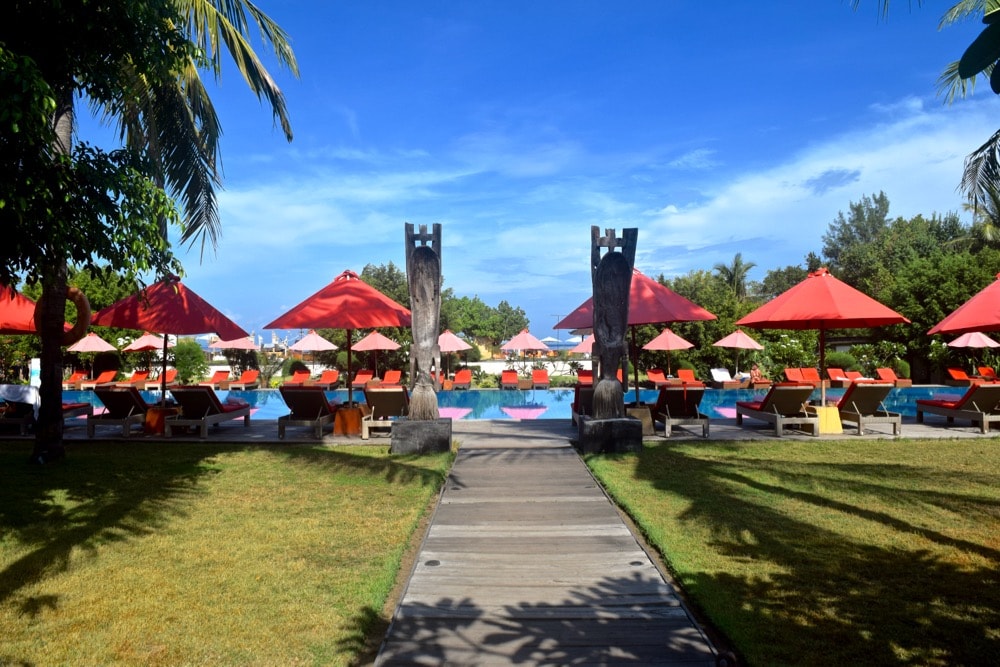 I spent much of my first day enjoying the enormous pool. It's one of the largest on the island and features a swim up pool bar along with several floating beanbags.
Across the street is the hotel's 200m white sandy beach. With a dedicated area of sun loungers, a bar and a restaurant, it was easy to spend several hours there. This was definitely the place to enjoy one of Gili T's famous sunsets – with a cocktail and a few photos on the famous swing.
READ MORE: How to get to the Gili Islands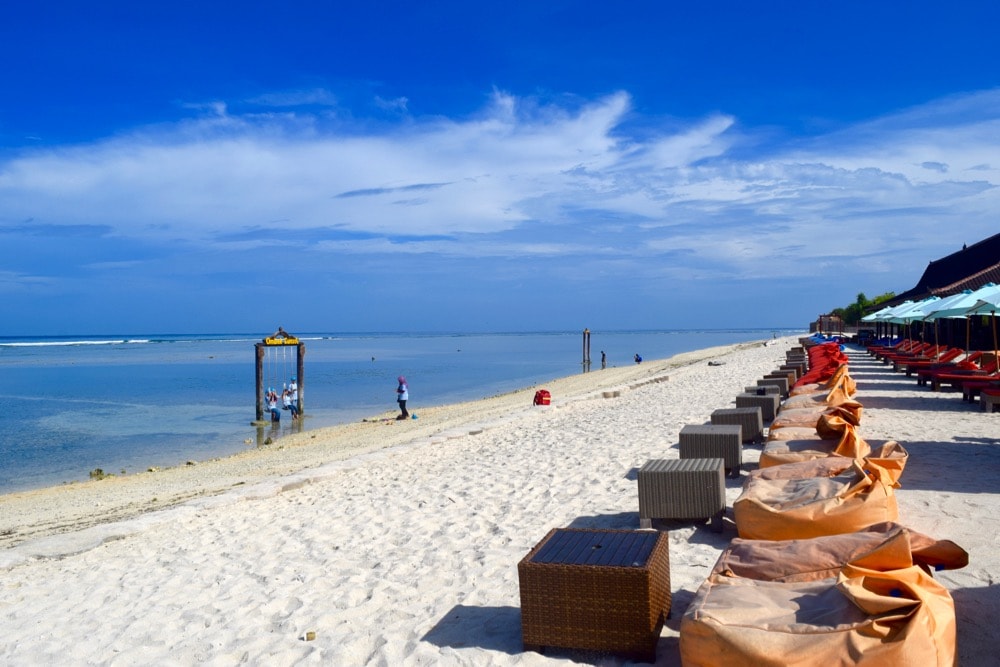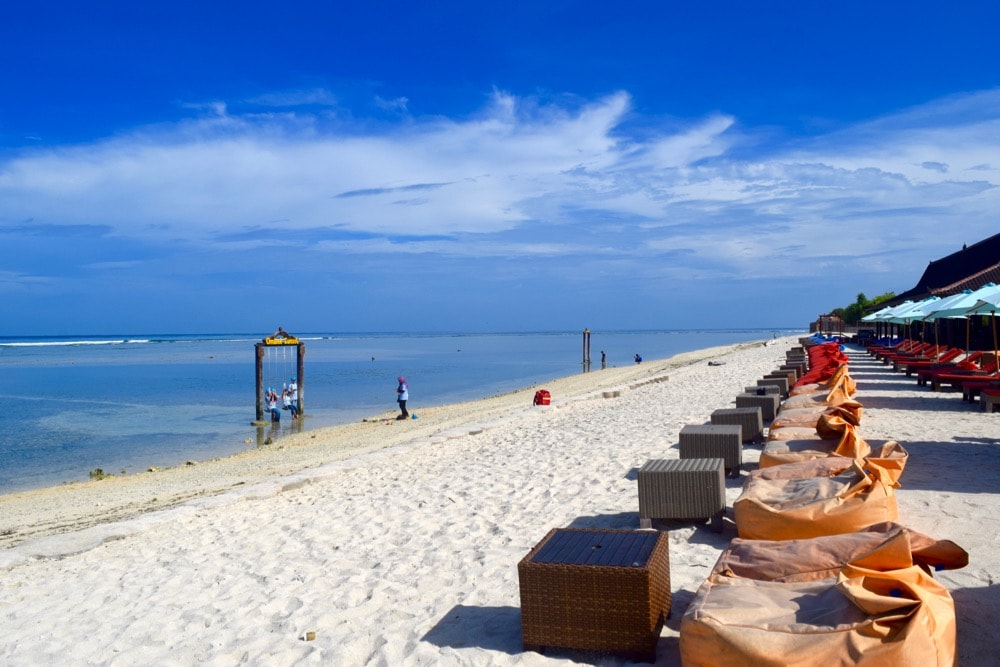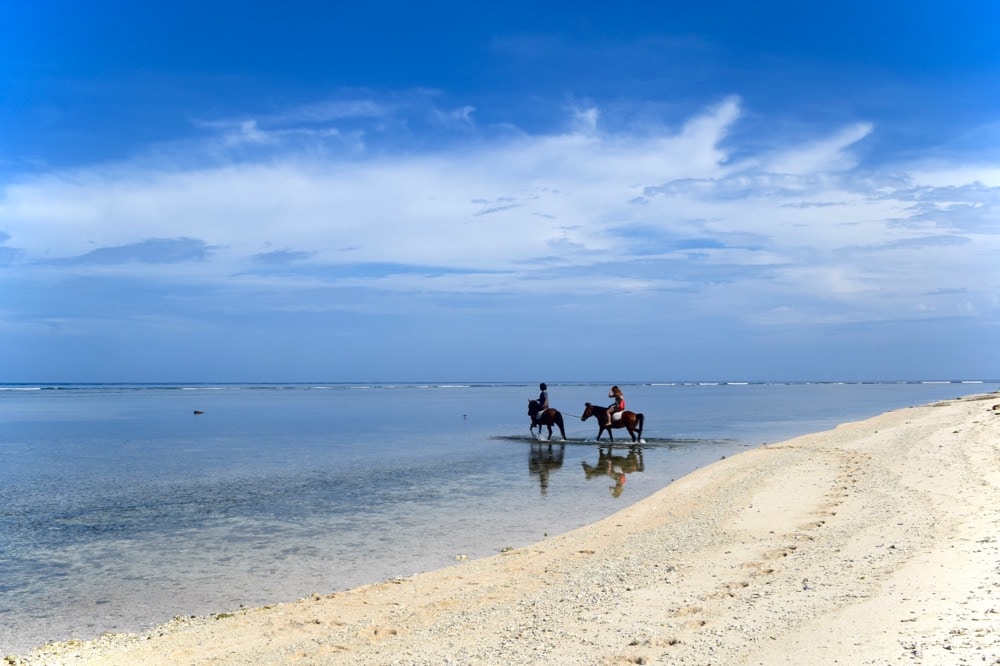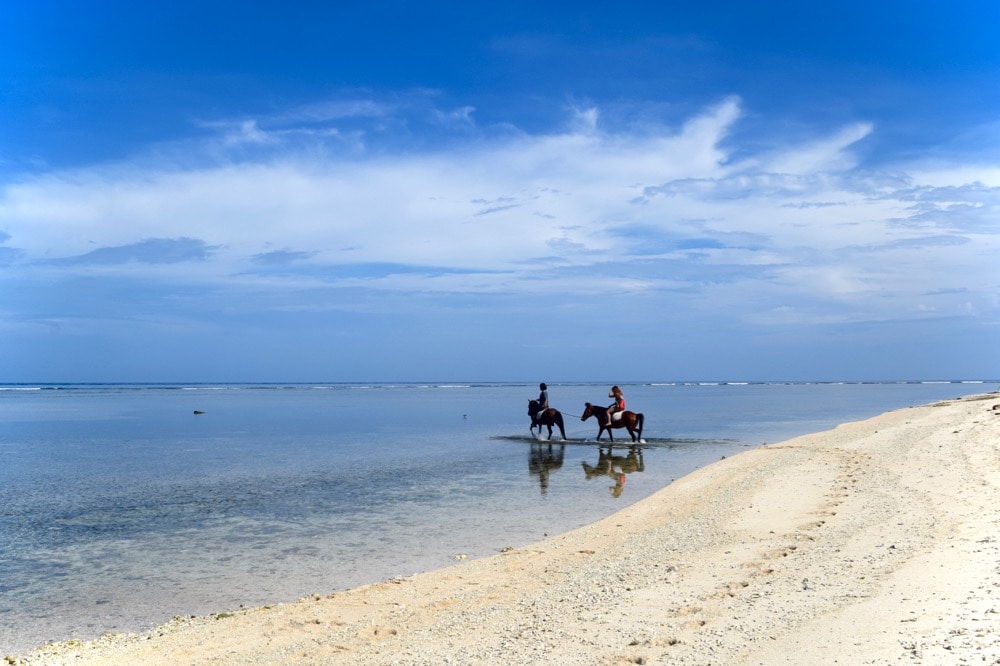 One evening we enjoyed dinner at Sea Wind Restaurant on the beach. Along with a huge cocktail menu (great mojitos!) they offer a food menu featuring a mix of Western and Indonesian classics. From pasta and steak to nasi goreng and beef rendang, there was plenty that caught my eye! We decided to order the Indonesian Rijsttafel – an Indonesian selection for two.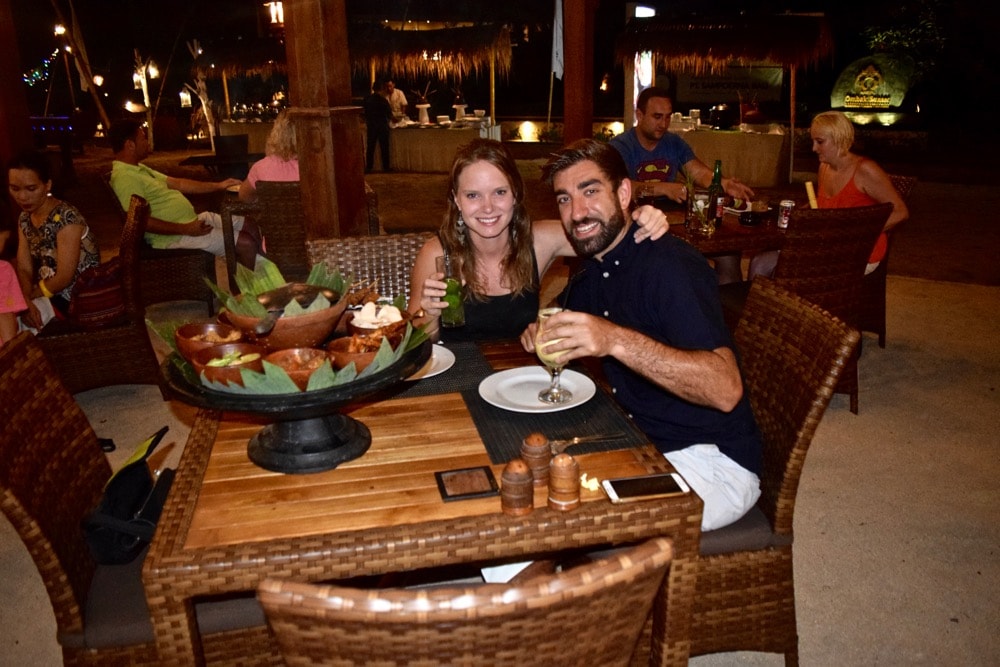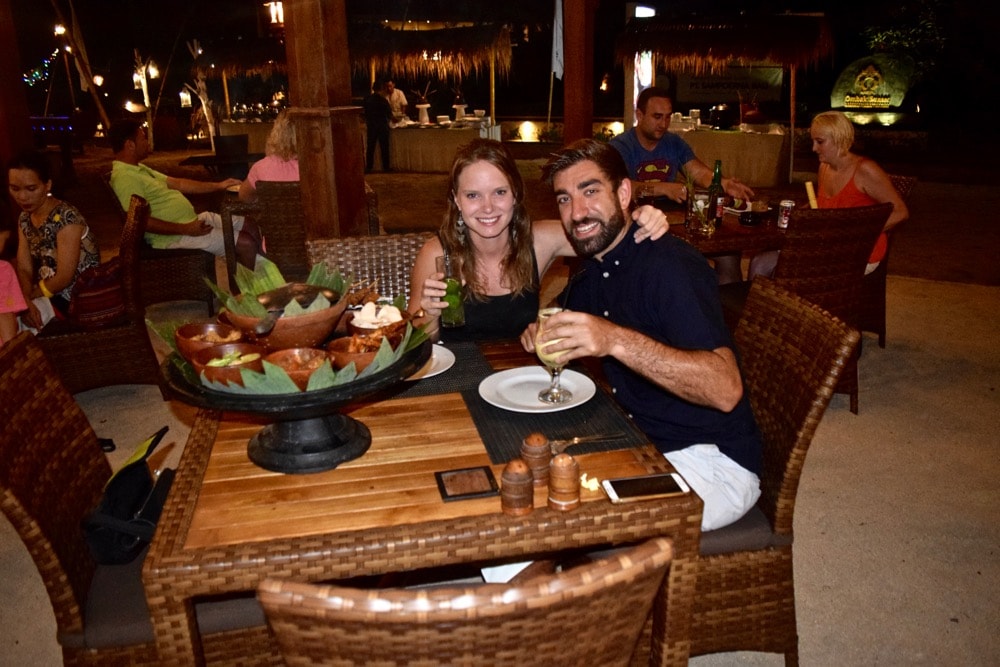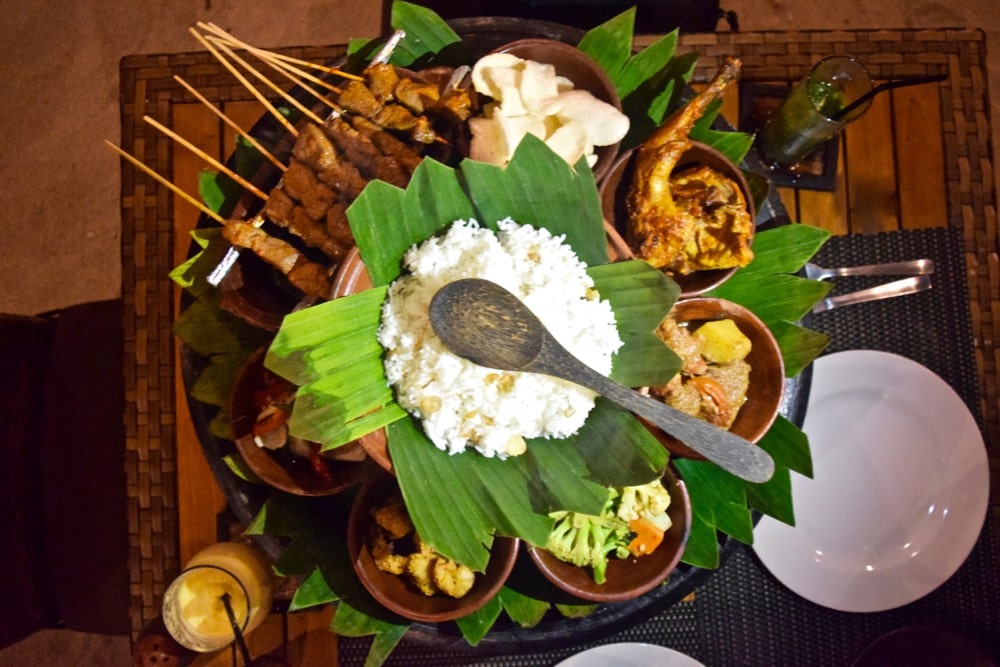 After a really tasty chicken and vegetable soup laden with vermicelli noodles, the main event arrived. An eye catching platter filled the table containing rice, battered prawns, grilled beef skewers, and a tasty beef curry. Our favourite dish was the squid with chilli, basil and garlic. The basil gave it a wonderfully fragrant flavour. Food was reasonable, especially for the quality and quantity, with our bill for food plus two cocktails coming in at under IDR 500,000 (under £30).
Staff at Hotel Ombak Sunset were really welcoming and helpful, and it really felt like they had a genuine interest in our needs. While we didn't have time to try everything, the hotel has its own spa offering massages, pedicures and more. Plus, the dive shop offers packages for diving and snorkelling in the area.
Check latest prices and availability at Hotel Ombak Sunset now
This review was written after a complimentary stay at Hotel Ombak Sunset. As always, opinions are my own.