Gili T is the largest of the Gili Islands, and a great base for spending a couple of days in the region. This handy travel guide features the top things to do in the Gili Islands, where to stay and what you just shouldn't miss.
After the metropolis of Jakarta, adventure playground of Bandung, the temple land of Yogyakarta, and the untouched paradise of Raja Ampat, it was time for a few days in the Gili Islands. Several friends had been over the last few years and, rather than Bali, it sounded like this might be Indonesia's hottest ticket.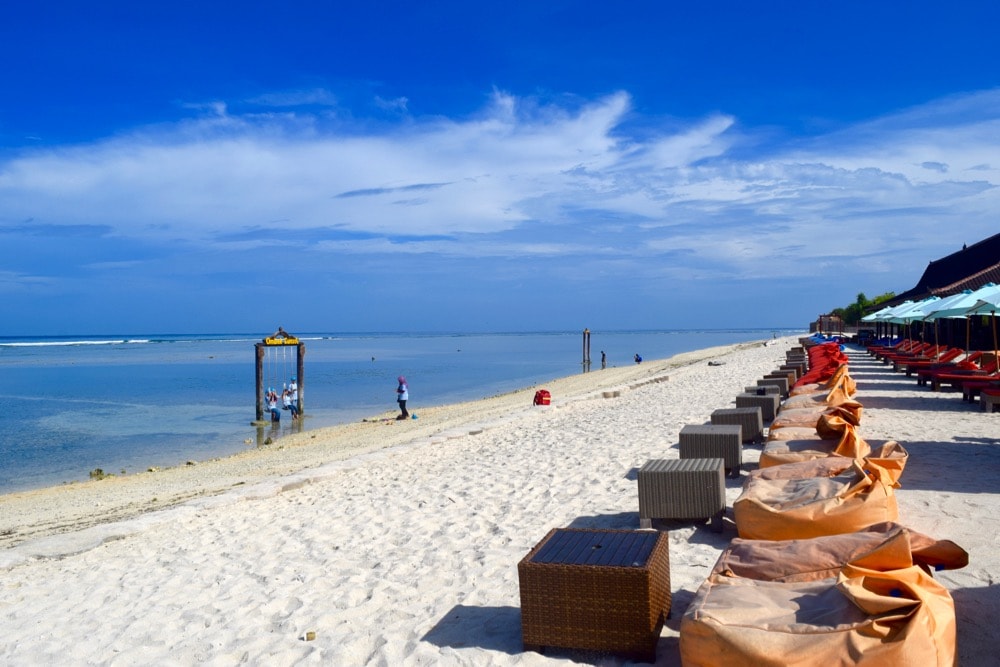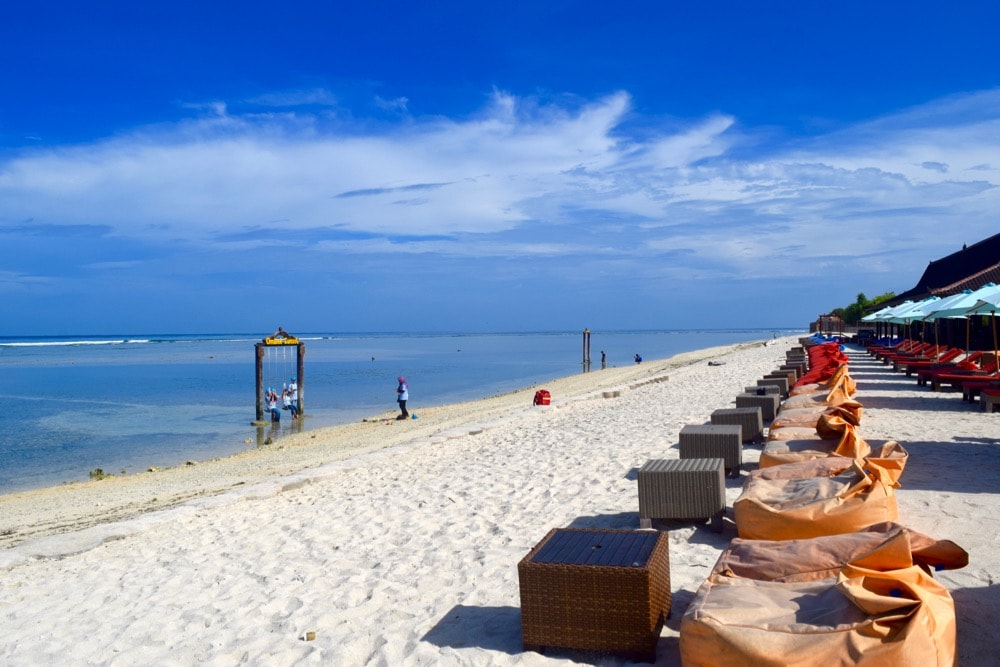 Which Is The Best Gili Island To Visit?
How to choose? The three kooky islands each have their own vibes. I'd describe Gili Trawangan (aka Gili T) as cheeky and fun with great party vibes. It's the largest island and has more hotels, restaurants and things to do. It's easy to see why it's become popular with backpackers. Gili Meno is the smallest and most remote feeling, while Gili Air is super relaxed and great for couples.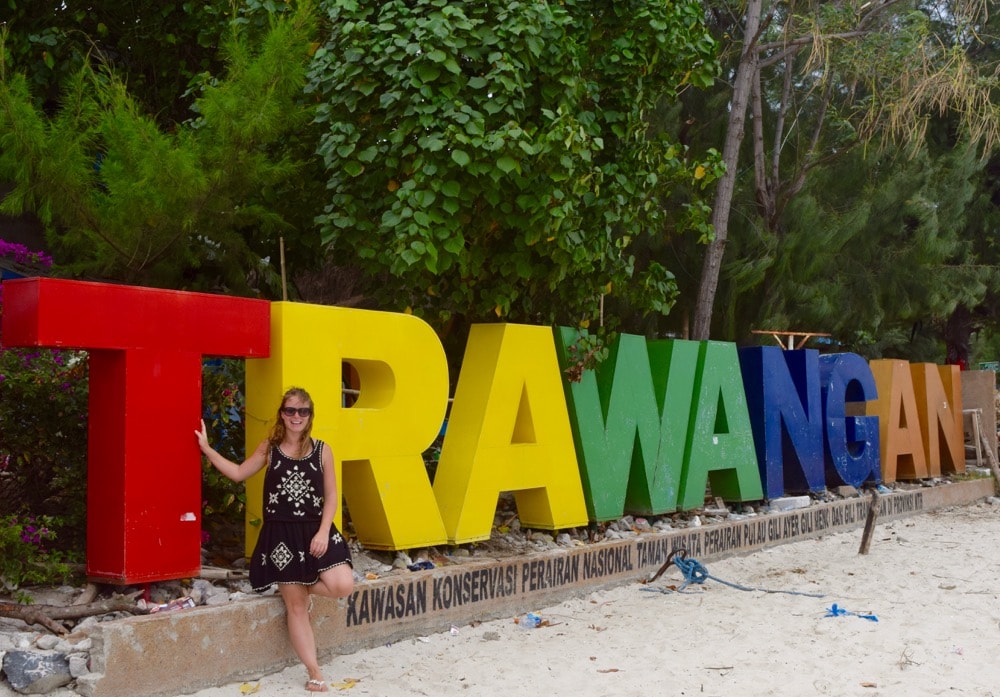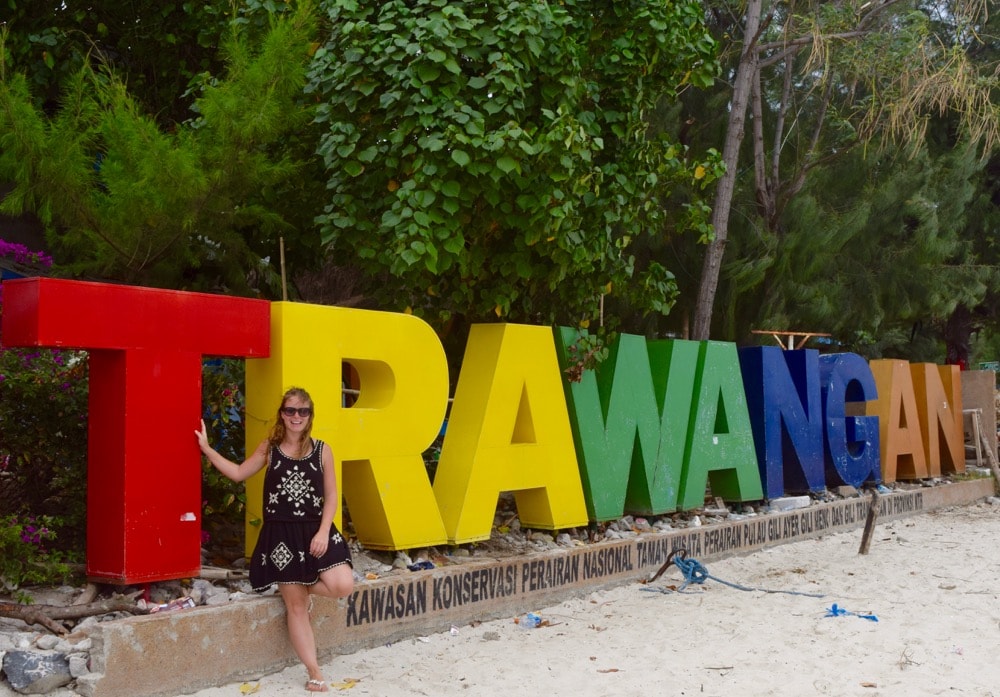 How To Get To The Gili Islands
You can reach Gili Trawangan by boat from Lombok (15 mins), and various places in Bali including Serangan (30 mins), Padang Bai (over an hour) and Amed (45 mins). There are several fast boats operating, and they dock in the centre of Main Street (most dock right on the beach).
There are different companies offering ferry services, but most routes have fixed prices. Once on dry land there are no motorised vehicles, so be prepared for a short walk, or hop on a horse and cart to your accommodation.
If you're looking for a great guide on exactly how to get to the Gili Islands, check out this post.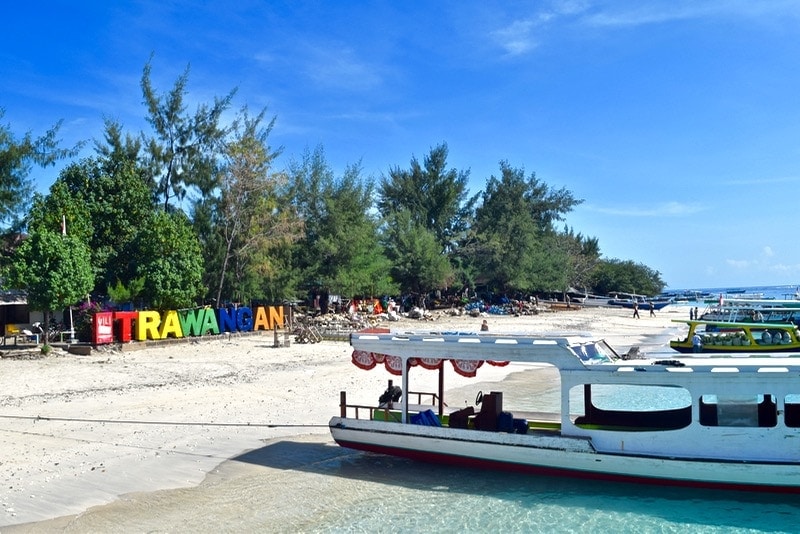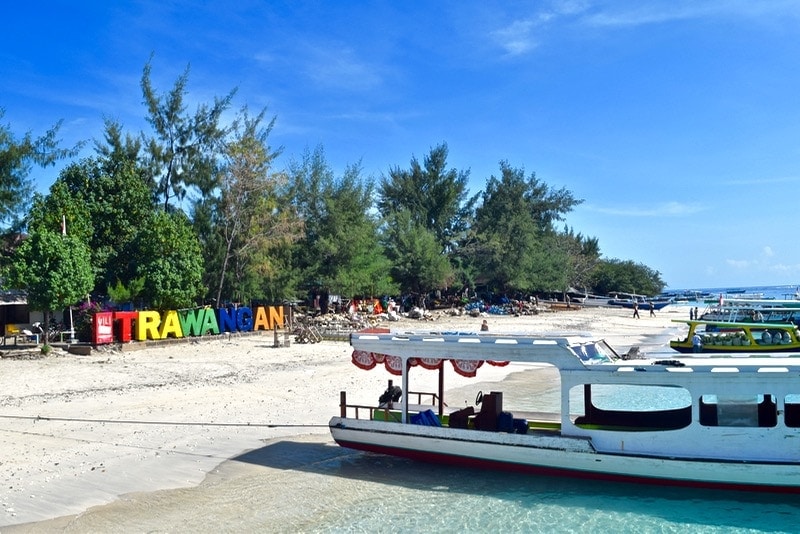 Where To Stay In Gili Trawangan
There's a distinct mix in accommodation on Gili T. Consider the area around Main Street backpacker central! That's not to say there are lots of hostels filled with dorms. It's a lot less frantic than that. Most are homestays, private apartments or small dive schools with rooms.
Head around ten minutes away from Main Street and you'll be in a land of stunning private villas and luxurious boutique hotels. It's a distinctly different vibe with just a few beach bars lining the sand. Couples, honeymooners and people craving a real switch-off will love this part of the island. Plus, a lot of people flock here to catch the magical sunsets by the famous swings in water.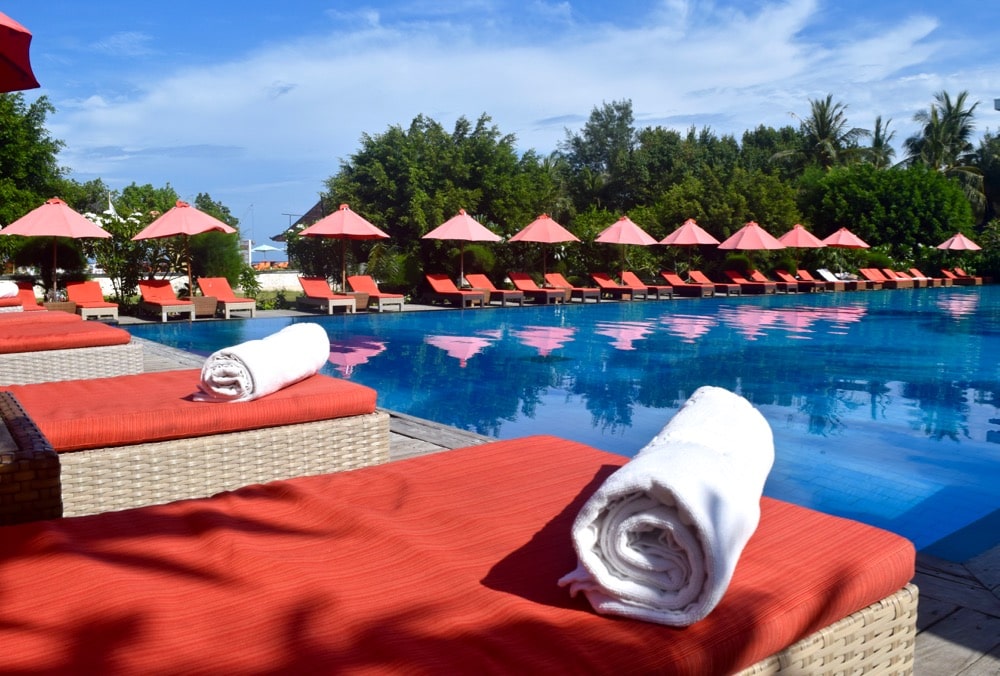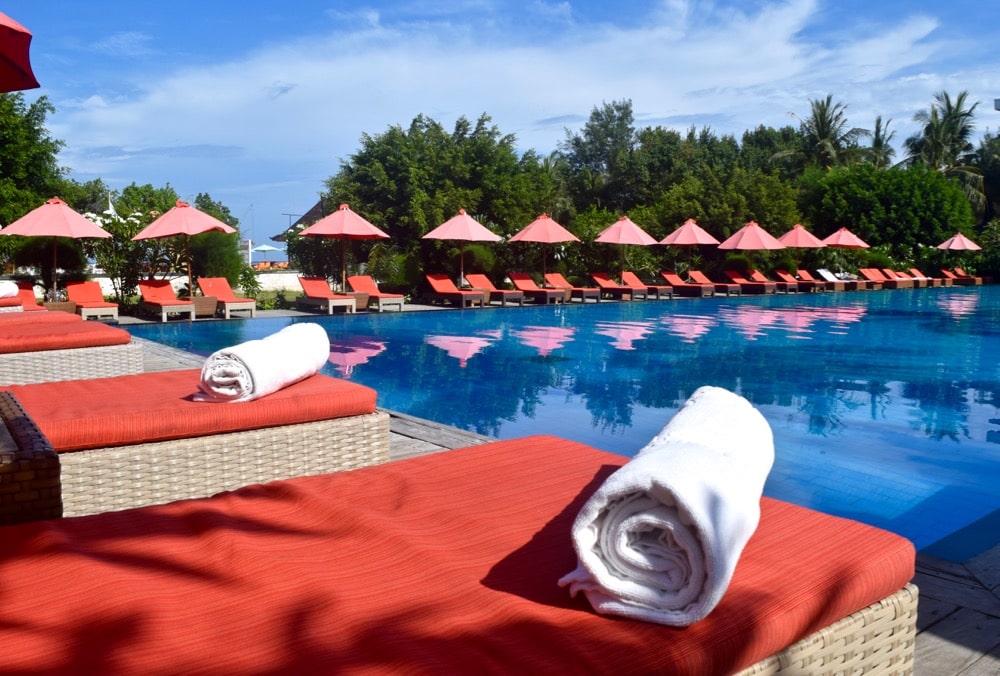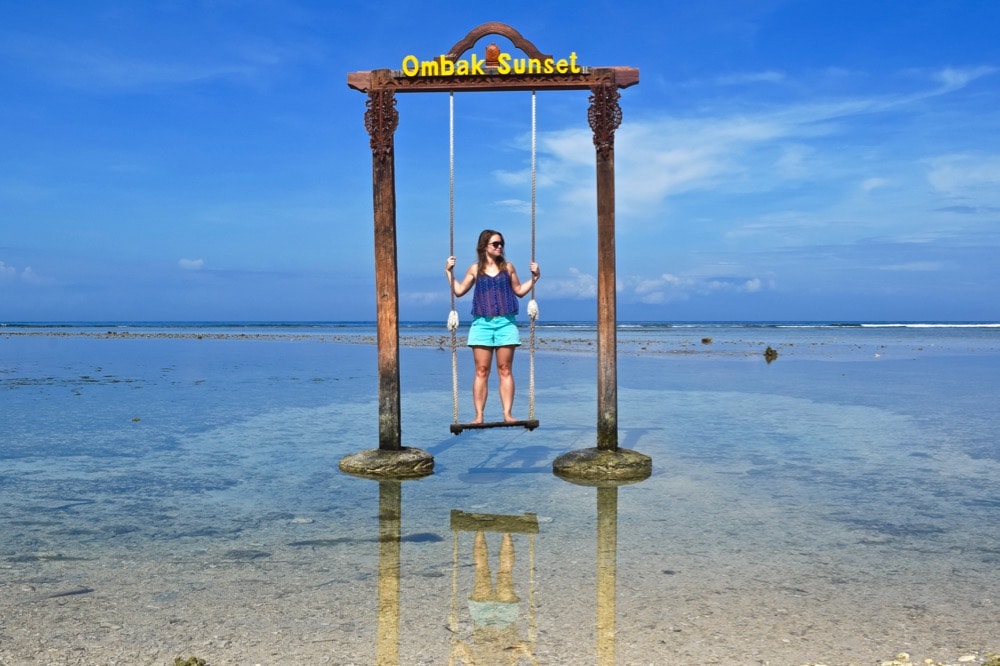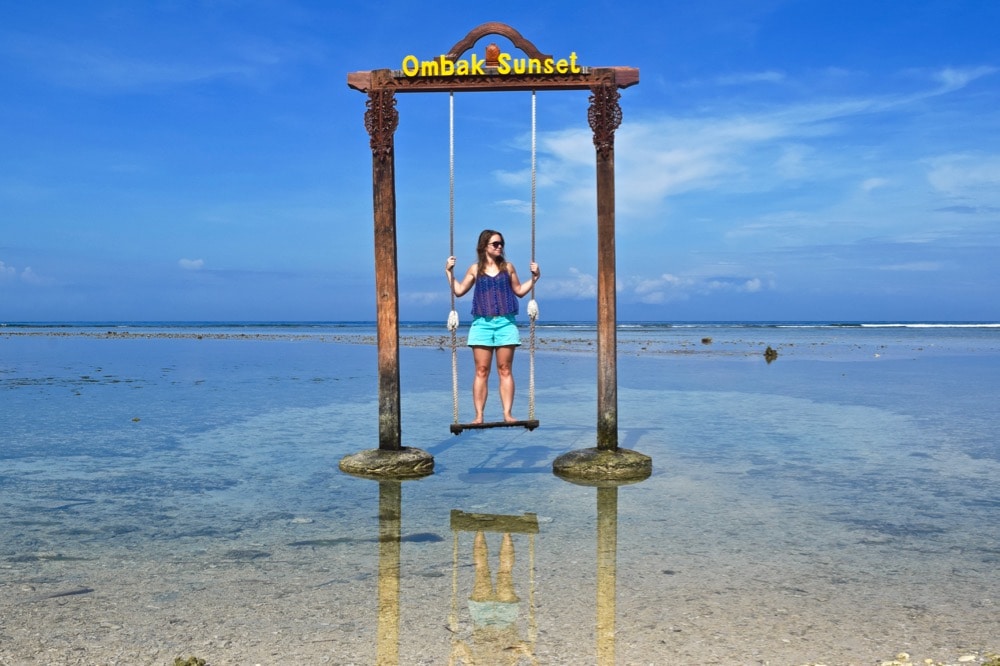 Luxury Hotel Recommendation
Hotel Ombak Sunset is home of the original Datu Swing, but also has one of the biggest pools and a great restaurant and bar. You can read more about my stay in my review here: Hotel Ombak Sunset
Budget Hostel Recommendation
For a luxurious hostel option, check out Gili Castle. It's got a great atmosphere, dive school and uber cool design.
To see the other hotels on the Gili Islands, search using this map…

Things To Do In Gili Trawangan
From island hopping and diving, to being pampered, there's plenty to keep you occupied in the Gili Islands.
Boat Trips In Gili Trawangan
From Gili T you can catch a boat to Gili Air or Gili Meno for just a few Rupiah. It's great to see the contrast between the three islands, or if you have more time you could even spend a night elsewhere.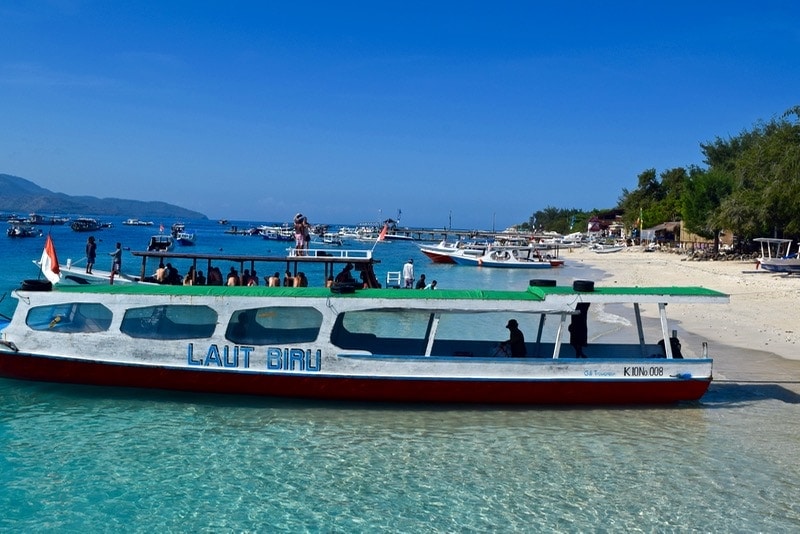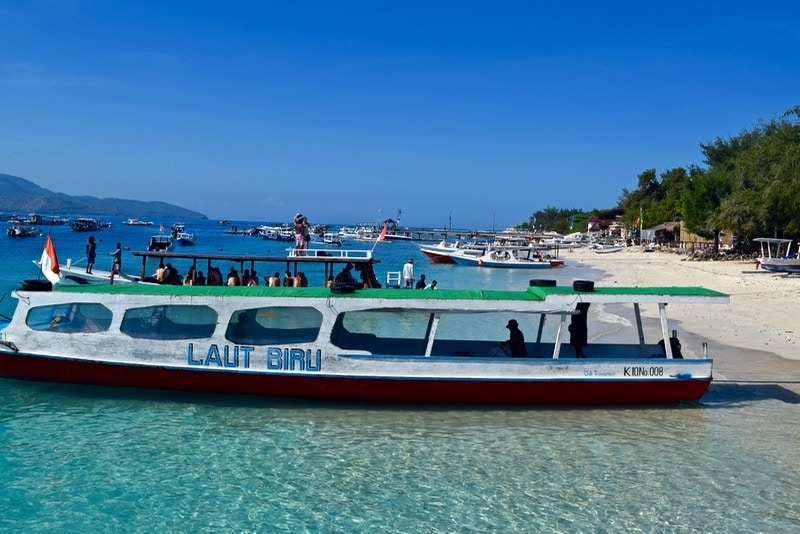 Find out about my travel blogger friend Emily's stay at Karma Reef on GIli Meno.
What better way to watch the sunset in an exotic location like this, than on board a boat with a cocktail in your hand?! Samba Cruise offers party boat trips three times a week along with reggae cruises on Thursdays!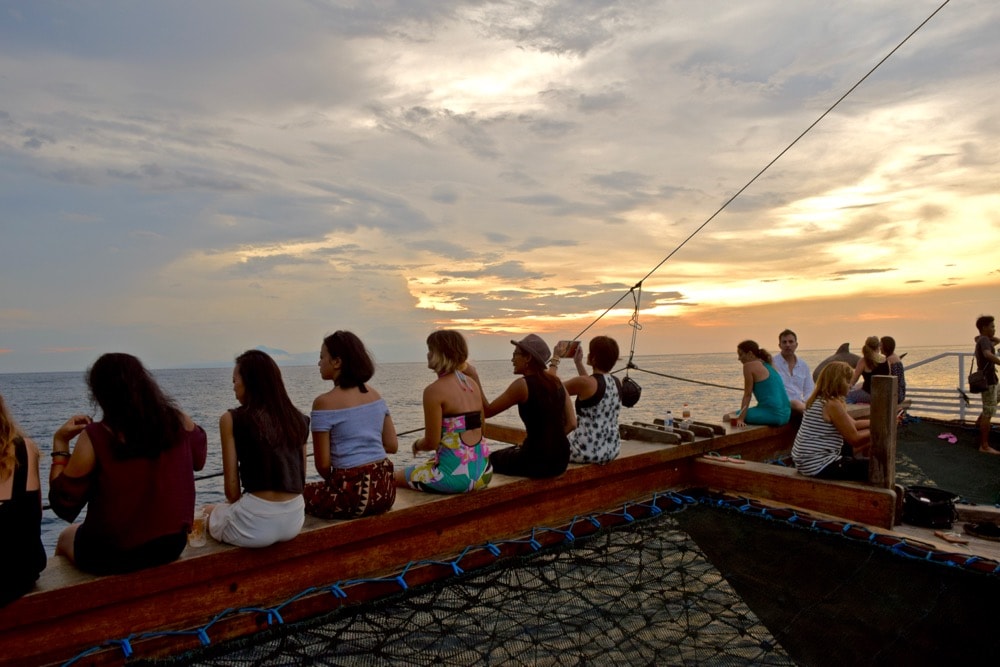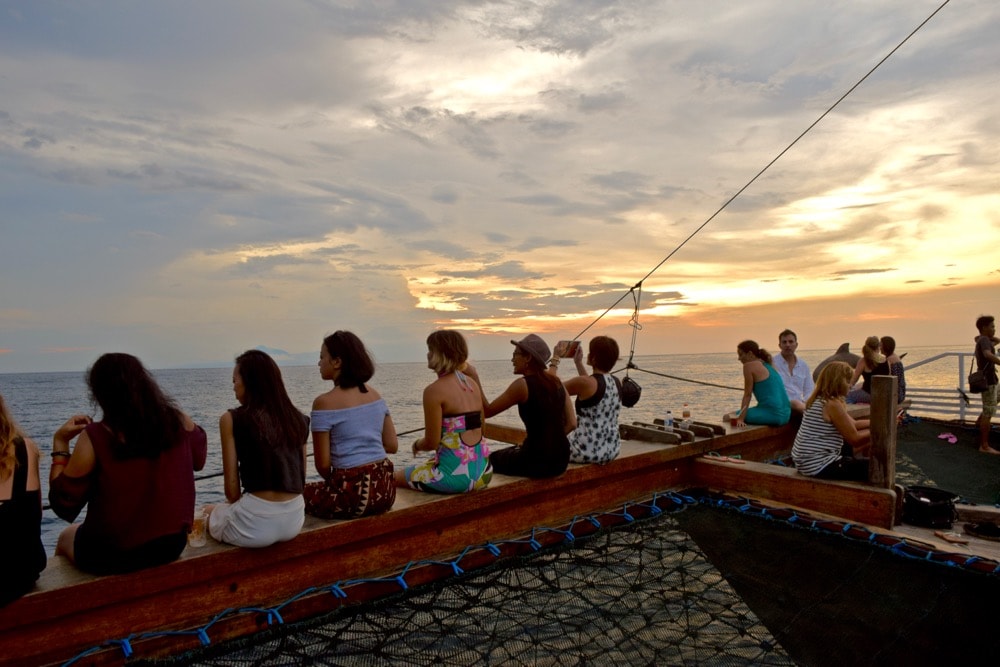 Diving and Snorkelling In Gili Trawangan
While the Gili Islands don't offer as much in the way of underwater life as Raja Ampat or Komodo, diving is still pretty good. There are tonnes of dive shops along Main Street offering Padi courses and daily dive trips to Shark Point and Deep Turbo. Once in the water there's a chance you might see manta rays, turtles, whitetip sharks and more.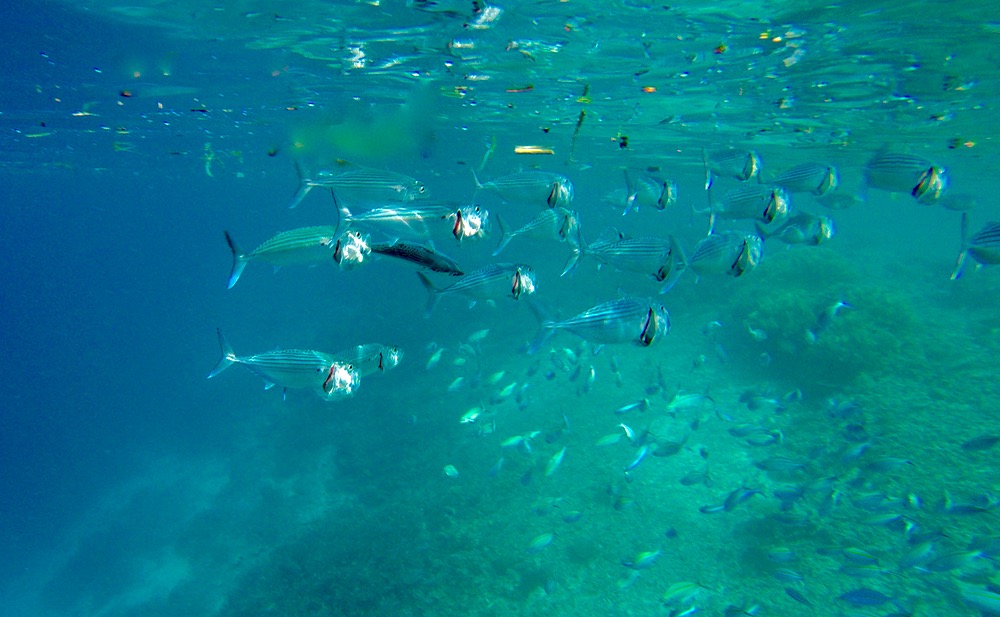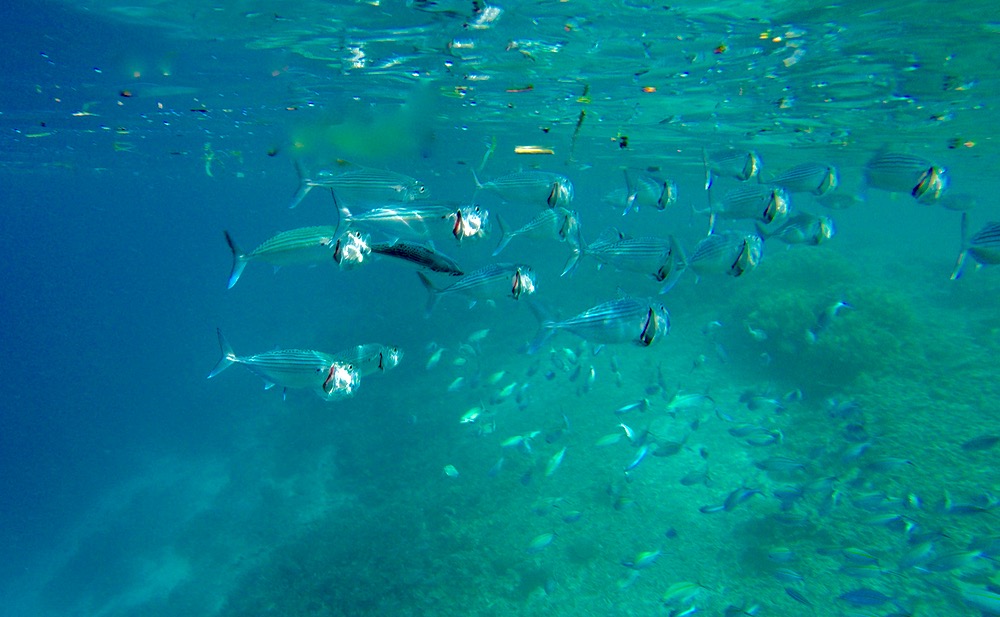 It's also a great place to snorkel, with turtles often being spotted just beyond the reef break. Most hotels will rent snorkel equipment, so there's no need to book a boat tour. However, having tried this myself, I would warn you that you may need to walk a long way out to the reef break, and less-strong swimmers may feel uncomfortable getting beyond the large waves (I did!)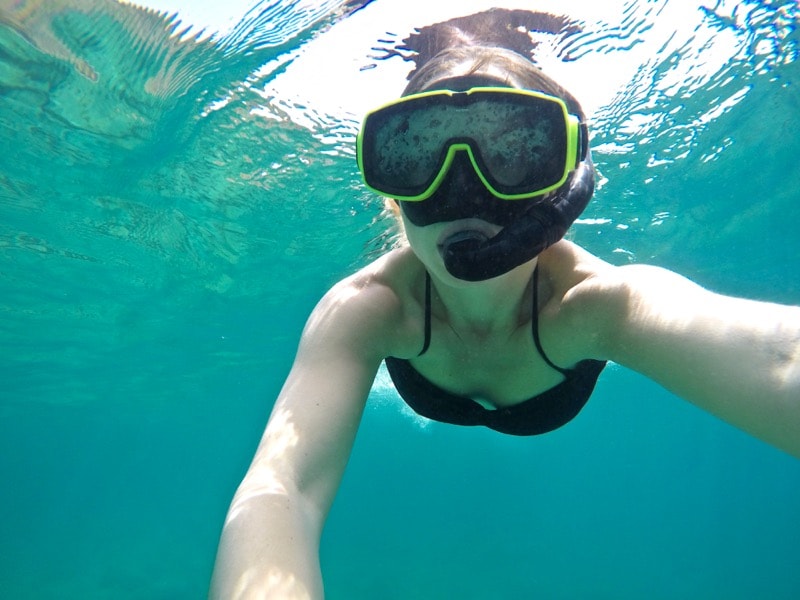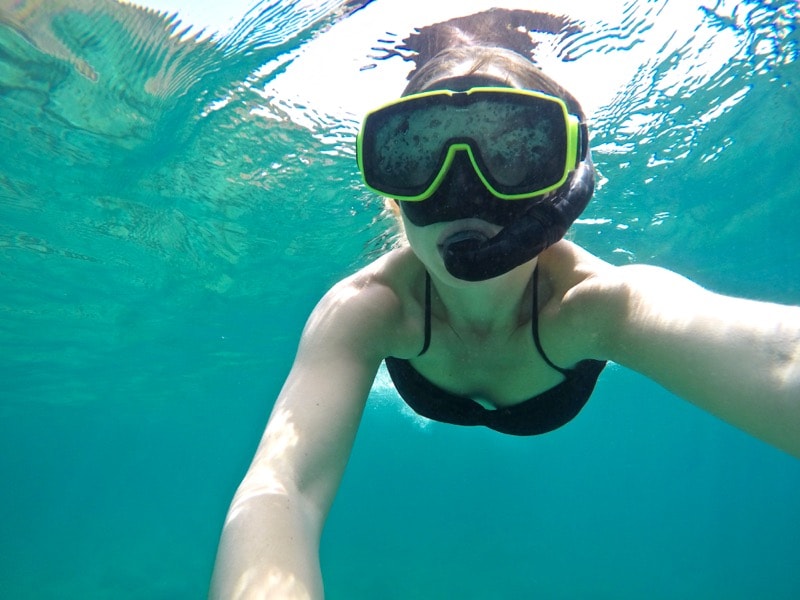 Shopping In Gili Trawangan
I never expected the Gilis to be so great for shopping! All along Main Street are small boutiques offering fun, patterned dresses, cool bags and funky flip flops… and many are pretty reasonable. I'd describe the general style on the island as hippie beach – swimwear covered up by a casual print dress and sandals.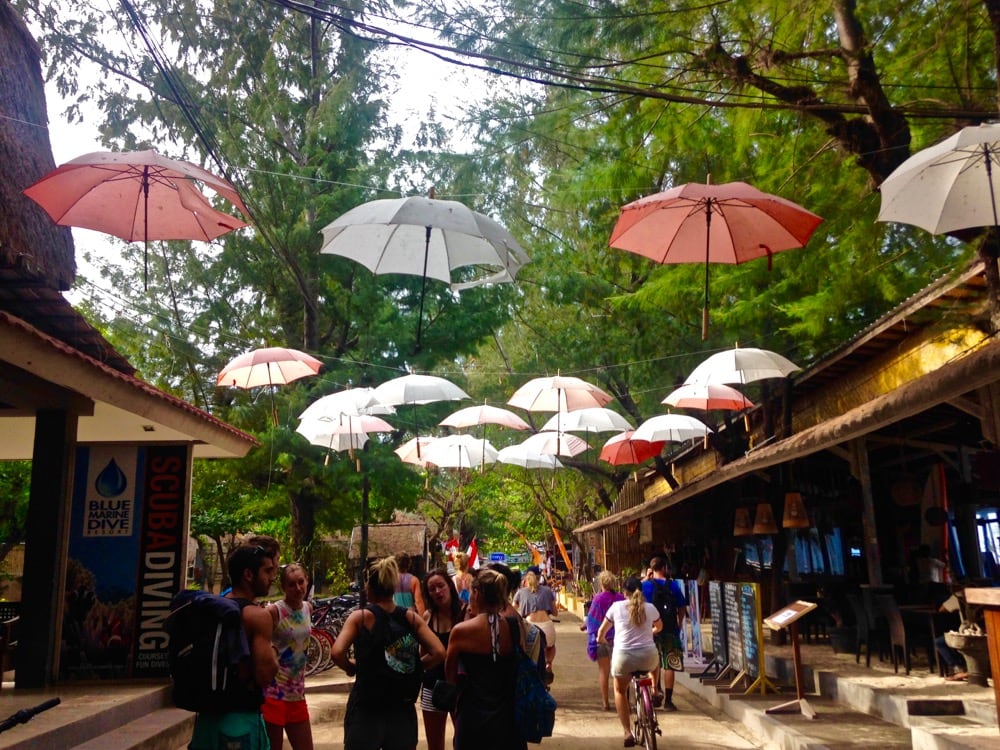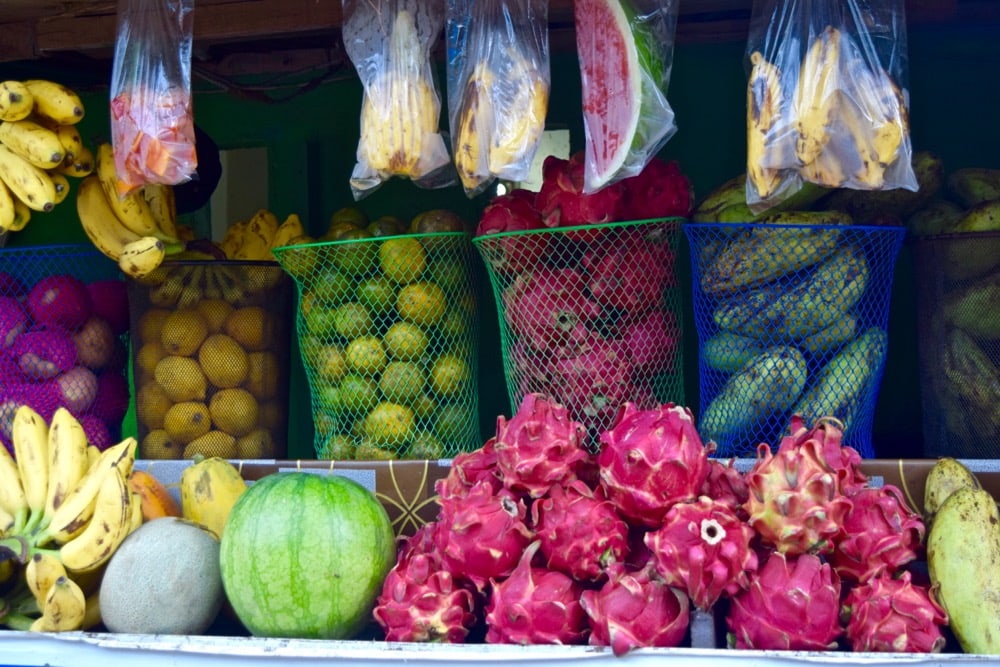 Spas In Gili Trawangan
I read that Bali has more spas per capita than anywhere else on the planet… and this seems to have rubbed off on its neighbours in the Gili Islands! Most major hotels and luxury accommodation on Gili T have spas or therapists on call, but cheaper options are available around Main Street. Also, if you love a foot rub, there are plenty of places specialising in reflexology.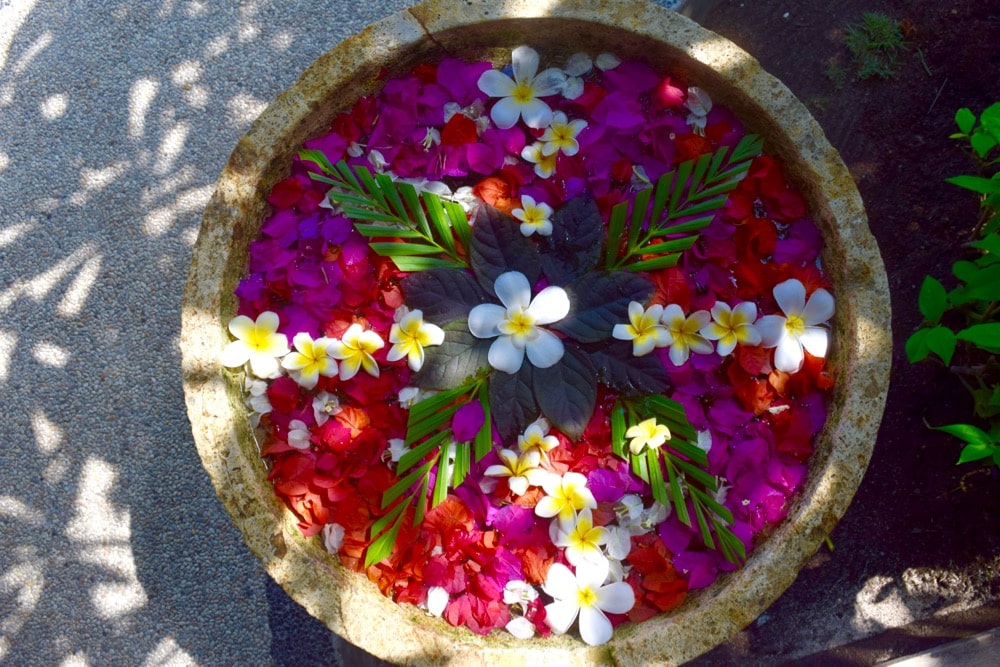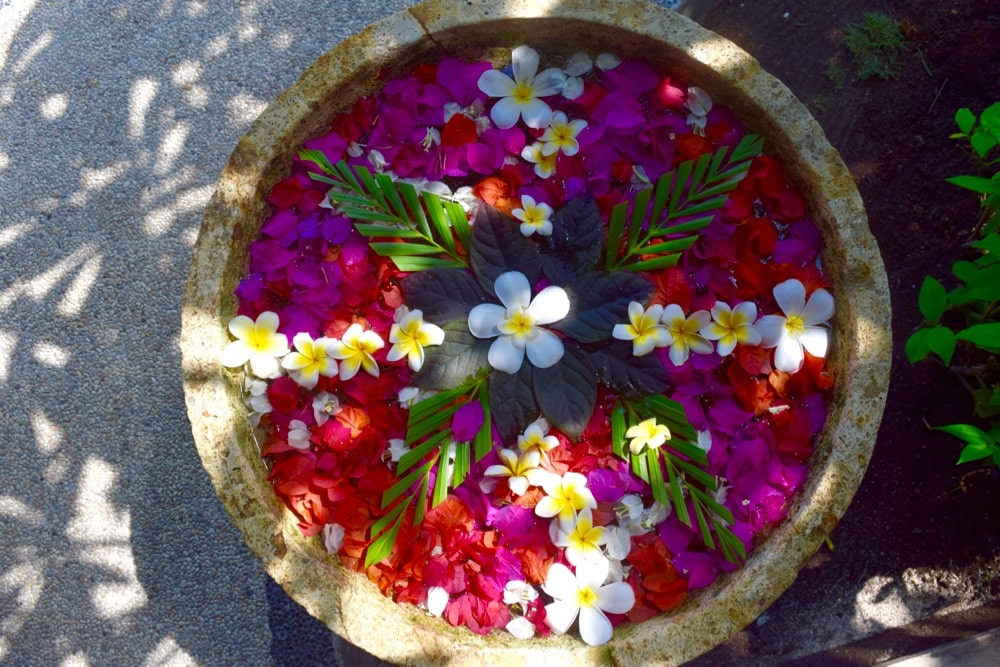 I visited Kusuka Spa on Main Street for an hour's Balinese full body massage for just IDR 165,000 (£10.40) I lay there enjoying a relaxing rub down to the sound of the waves.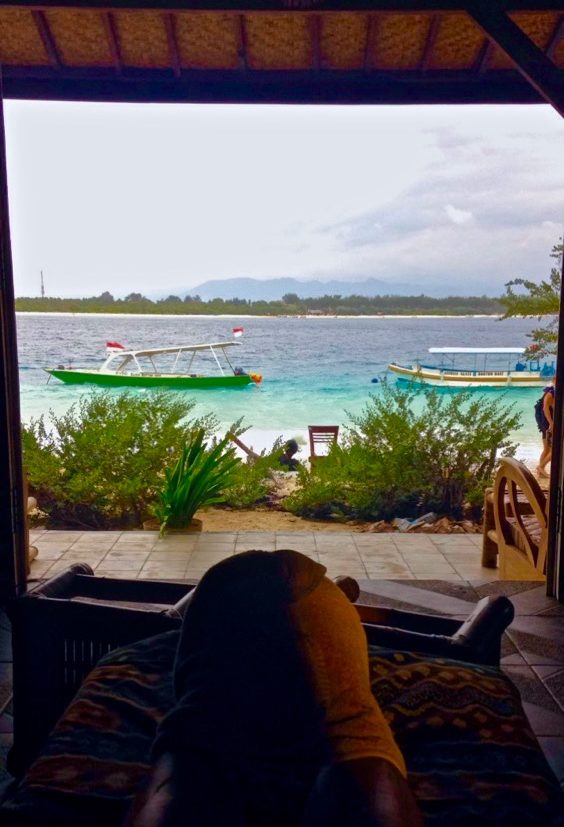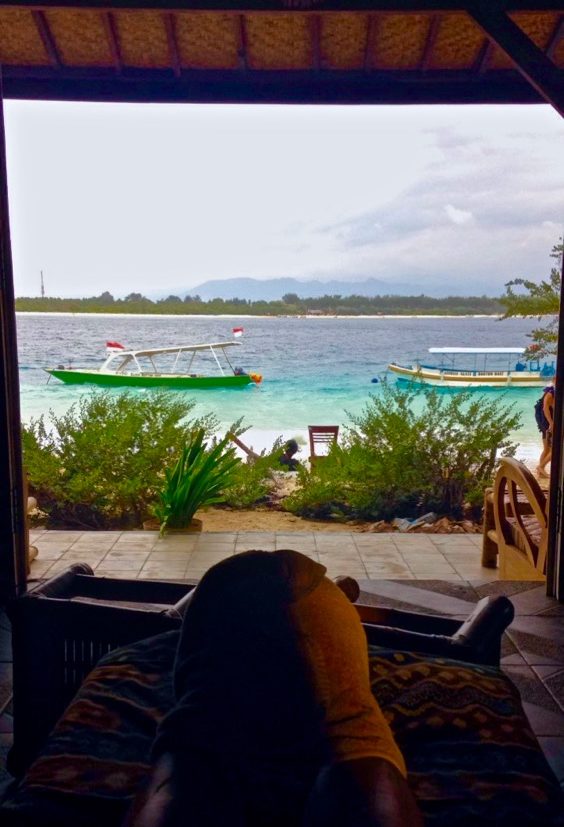 If you're thinking of tagging on a trip to Bali, don't forget to check out all of my Bali travel blogs, which are packed full of travel tips to make the most of your time on the island, including the best things to do, where to stay, as well as what to pack for your trip.
What To Do In Gili Trawangan At Night
If you want to let your hair down, you've come to the right island! Head to Tir Na Nog (the island's Irish bar) and try Vodka with Extra Joss. Your shot of vodka will come served with a sachet of fruity tasting sherbet containing ginseng, royal jelly, vitamins and more. I'd compare it to a crushed up Berocca, so you'll be buzzing a little after (and the next day too it turns out!) It's not something I'd necessarily recommend, but I wanted to find out what it was!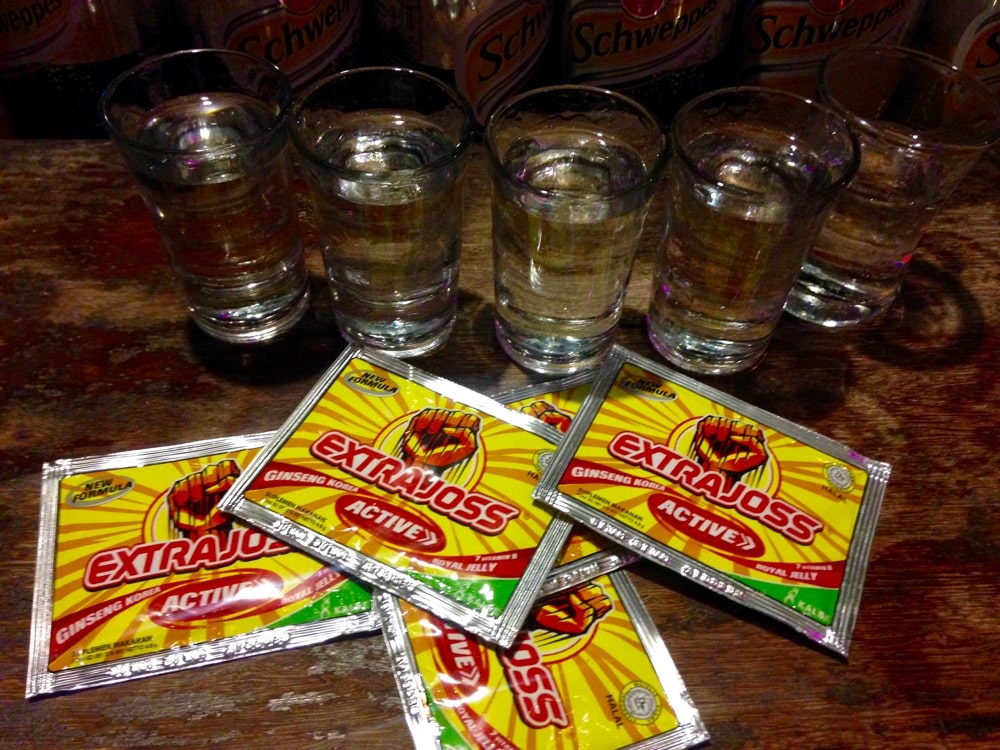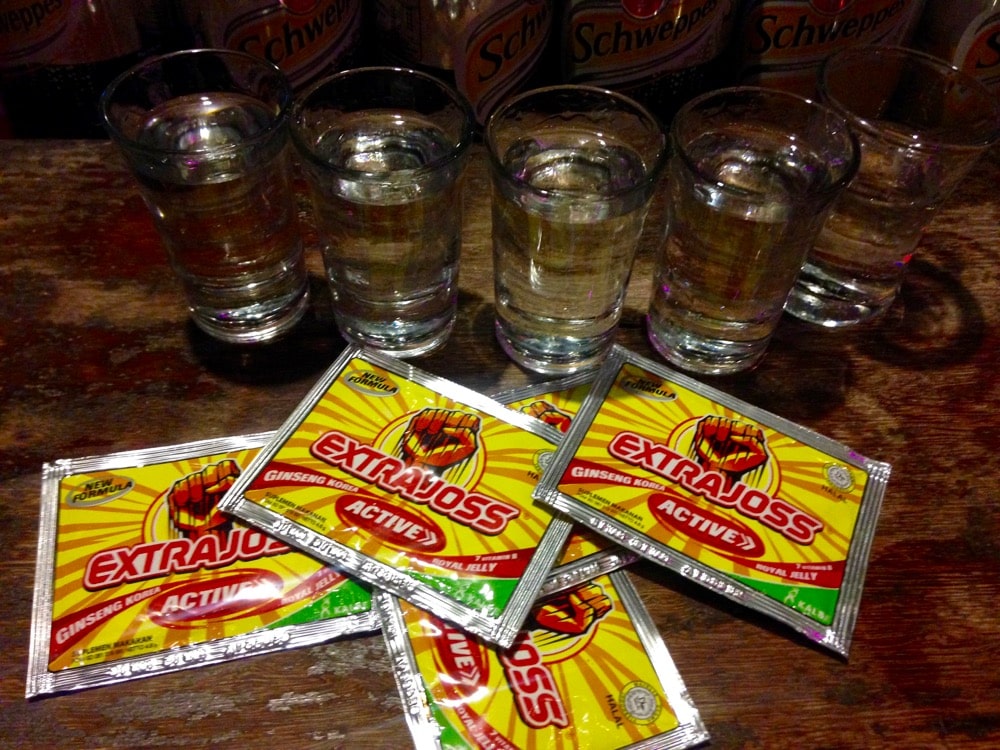 Sama-Sama draws in the crowds in with its live music and great atmosphere. Meanwhile, Evolution's calling card is its competitive beer pong tables that run from the back of the bar right down to the street. I also loved the look of this shisha lounge with its colourful cushions on the sand.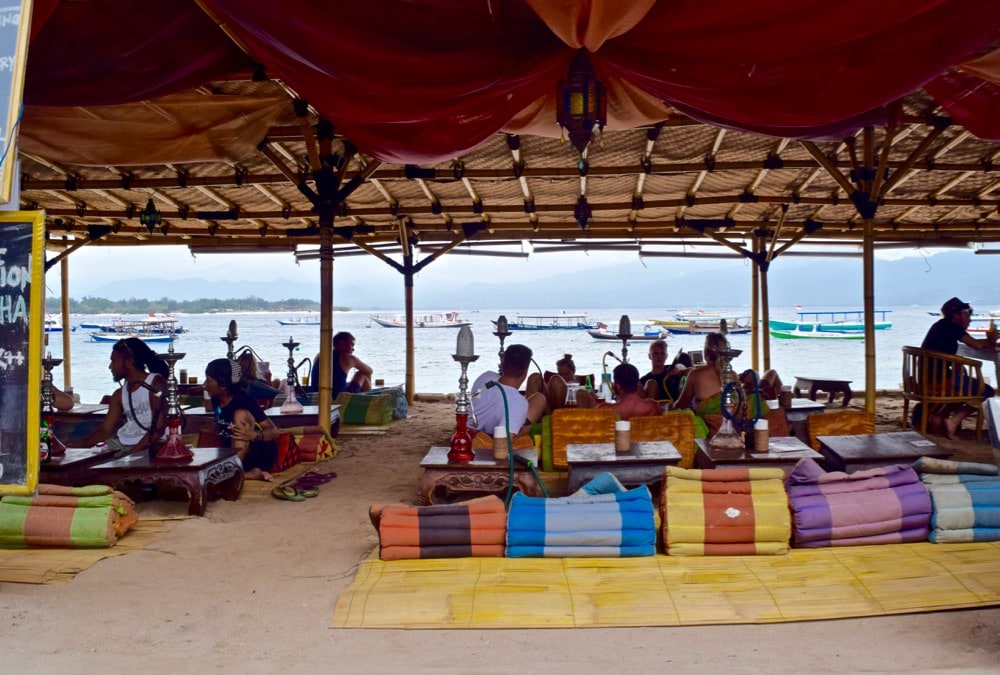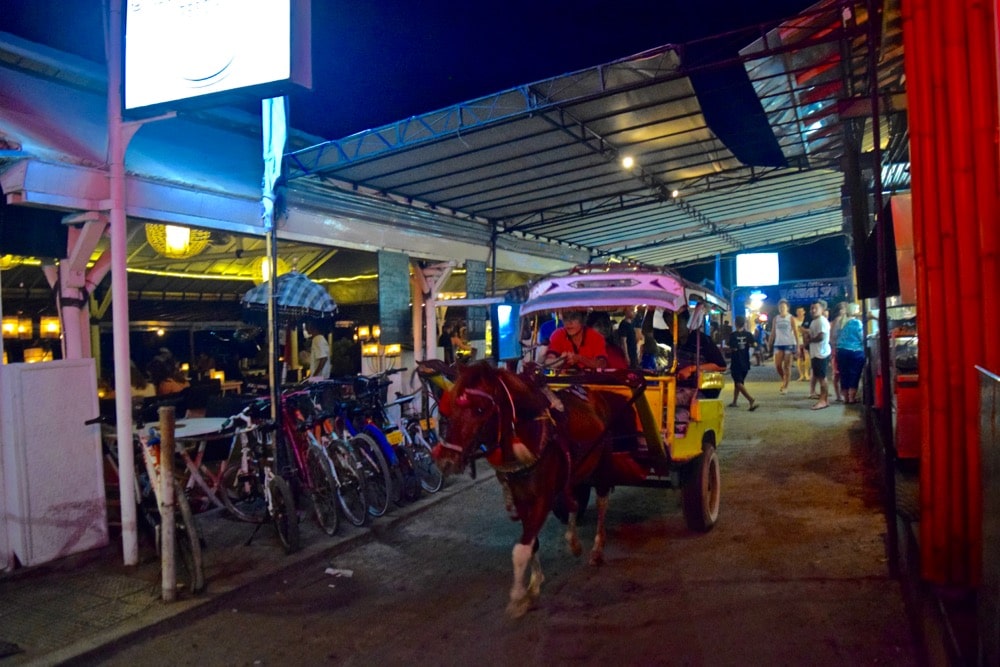 Along with the above activities, you can also head off horse riding, surfing or learn how to cook up some Indonesian classics in a cooking class.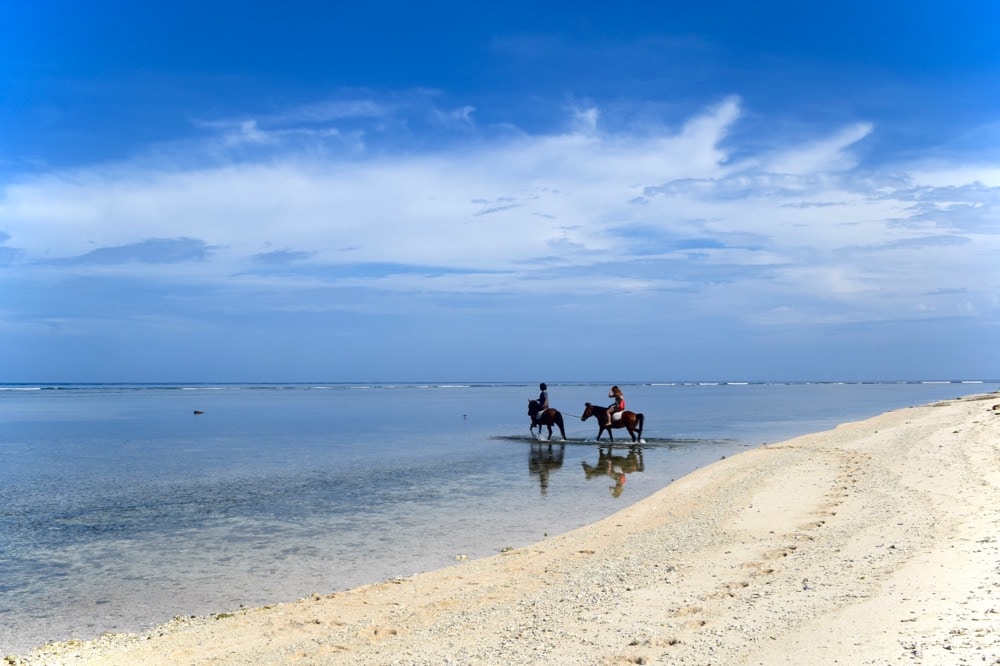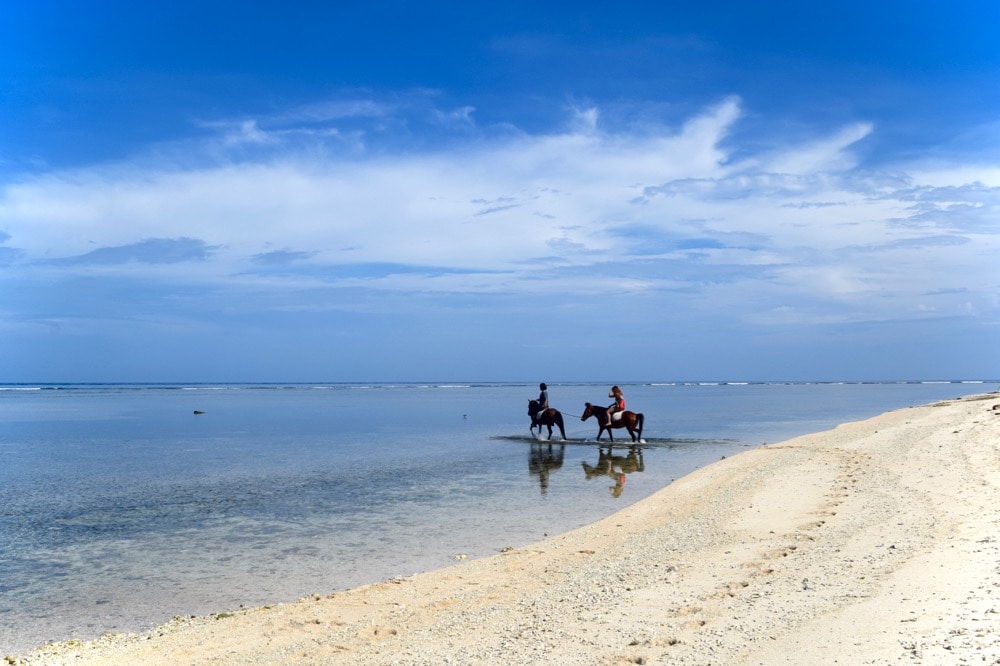 Island Tours And Transport In Gili Trawangan
Rent a bike for $5 – $10 and you can do a lap of the island in around an hour. It's only 6 square miles, so won't tire you out too much!. It's a great way to see some of the less-visited parts, while working up an appetite!
Or, grab a bottle of water and walk the route. It'll take you around two hours but there are plenty of cool bars dotted along the coast to stop at when your energy drops.
You can also catch a horse and cart to get around. When I visited, we used one of these when we had a lot of luggage, but retrospectively I'm not sure I'd advise it as it was hard to know if the horses were well looked after.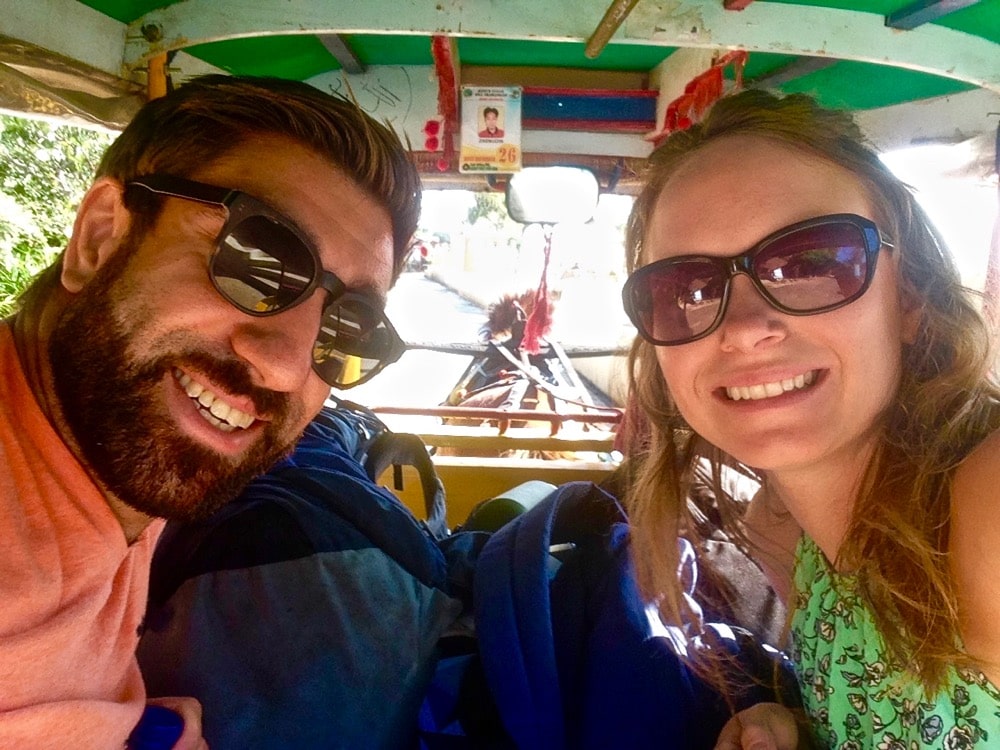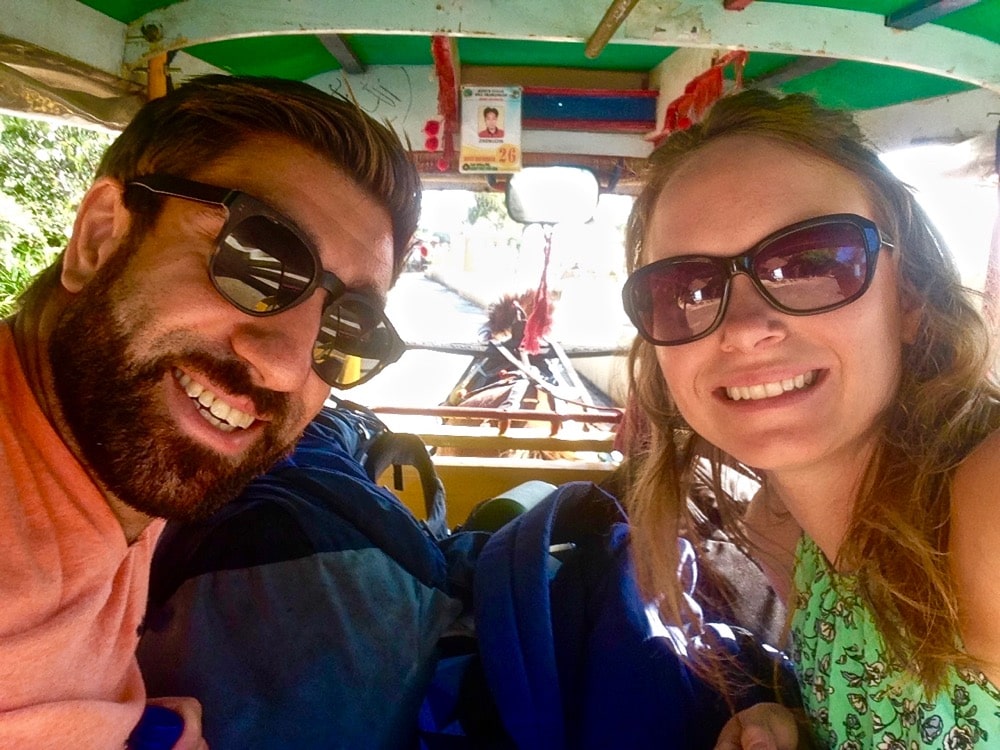 Find out more great things to do on Gili T plus check out Nomadic Boys' gay guide to the Gili Islands.
Best Time To Visit The Gili Islands
July, August, December and January are the busiest time for tourists. Many think September to November is a great time to visit as the weather is good and the islands aren't too busy. I visited in October and enjoyed warm days, although some were a little overcast. It's worth remembering it can get pretty rainy in December and January which isn't much fun for the boat crossings!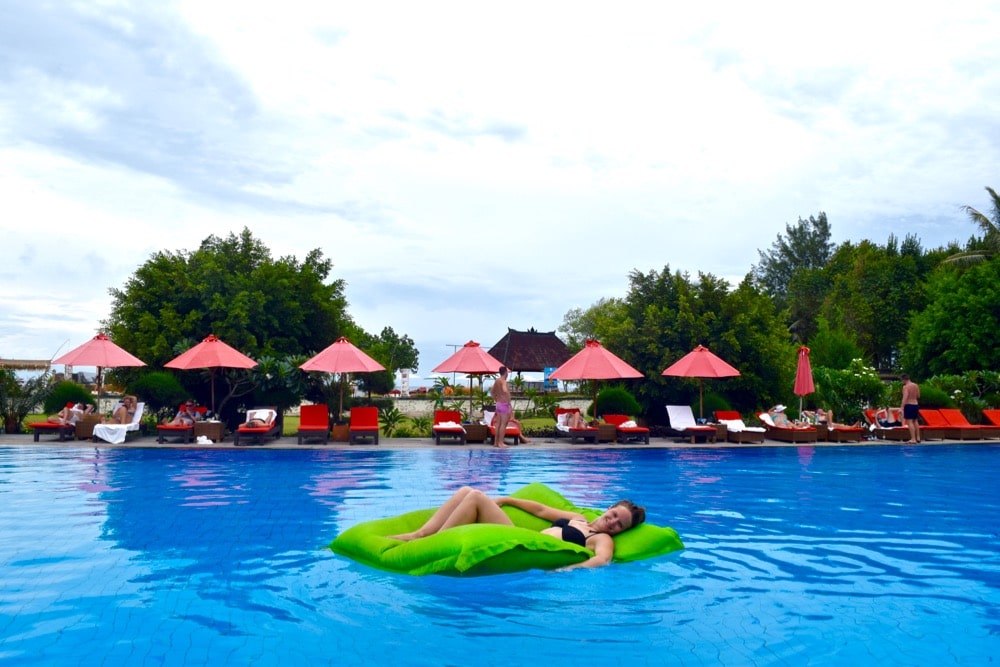 Top Tips For Visiting The Gili Islands

Cash
-I'd recommend bringing cash with you to the Gili Islands. There are a few ATMs but there are often issues with them, and you don't want to get stranded!
Ferries
– Be prepared for the occasional day when the ferries don't run due to weather. The crossings are notoriously hairy (find out more in my
guide to reaching the Gili Islands
) so sometimes it's unavoidable.
Mosquitoes
– I tend to get bitten in any hot country! I'd recommend stocking up on insect repellent before visiting the Gili Islands.
Huge thanks to the Indonesian Ministry of Tourism for inviting me on the #TripOfWonders as part of their #WonderfulIndonesia campaign. As always, opinions are my own!
Enjoyed this post? Why not pin it…