From great hotels and delicious food, to the city's best malls, this Jakarta travel blog is packed full of the best things to do in Jakarta.
Before I left the UK, I'd heard a lot of people say Jakarta wasn't worth stopping in. It sounded commercial and lacking in that Indonesian charm that draws people to the likes of Borobudur and Bali. But I wondered whether that was because people hadn't found the right places yet. Perhaps there was more to it, just waiting to be discovered?
With just a few days there I headed off in search culture, food and the city's heart and soul!
Jakarta: Visit The National Monument
The tall, needle-like structure of Jakarta's National Monument (known as Monas) was incredibly impressive, particularly against the bright blue September sky. The 132-metre tower was constructed to represent Indonesia's struggle for independence. Nestling on top, a flame covered in gold. We watched as a tourist train took people around the perimeter of the main square, while up a few steps, people queued to enter the museum and viewing platform.
My resounding memory of visiting? "Selfie mister, selfie missus!" It seemed that the Indonesian visitors didn't see tourists like us very often, and we were asked for photo after photo!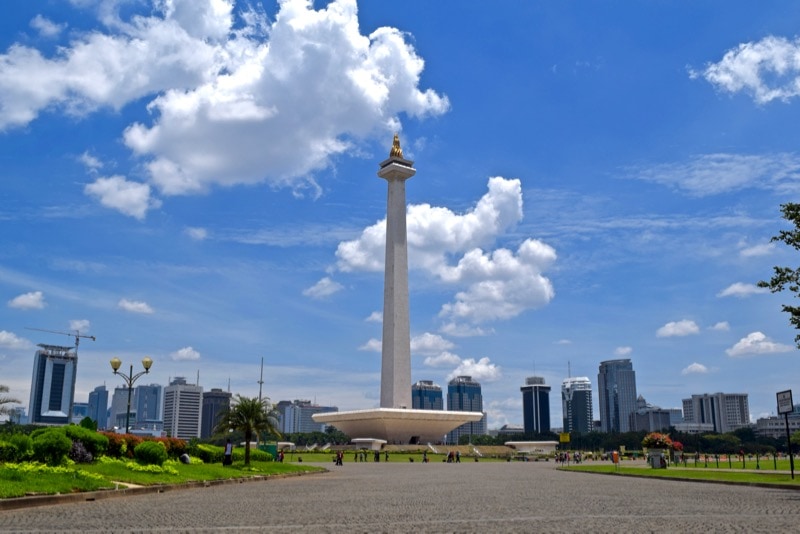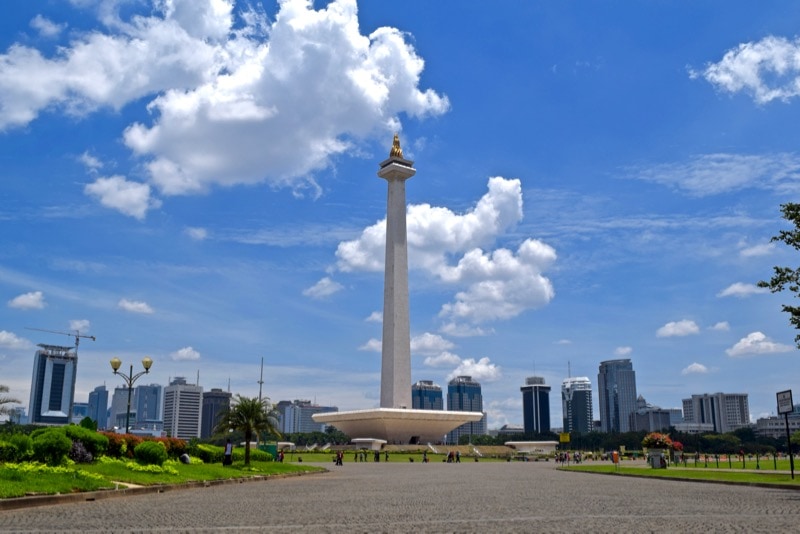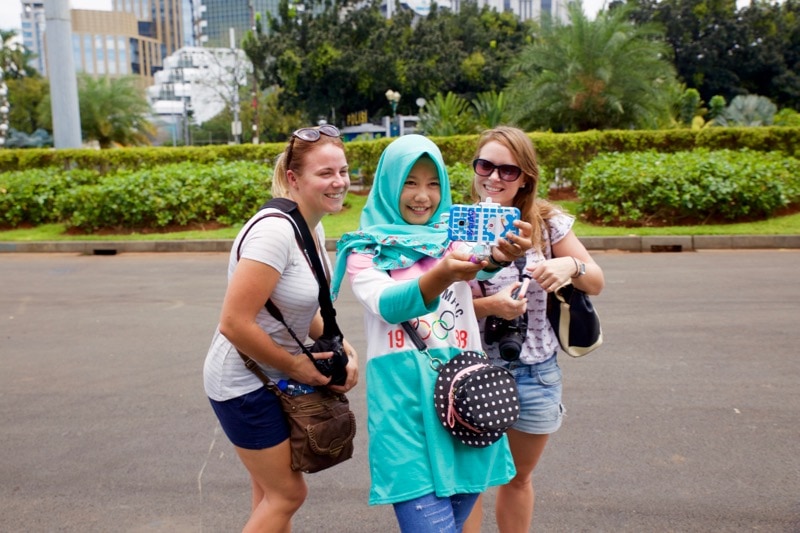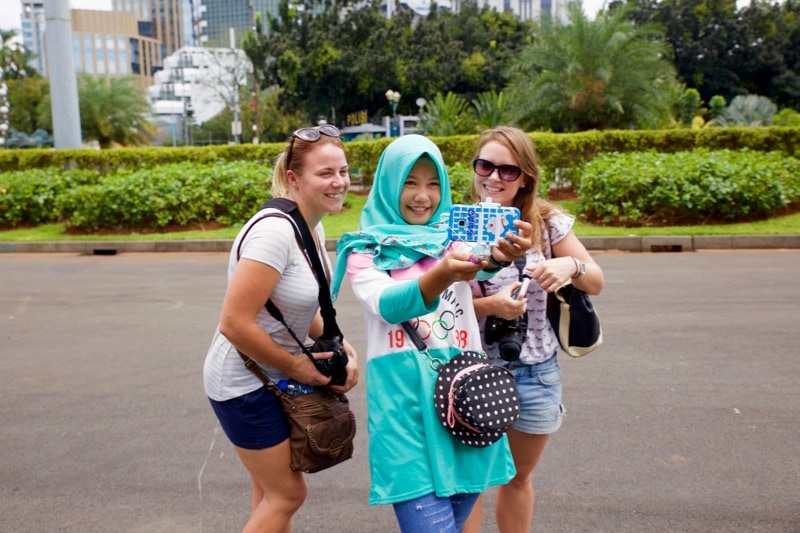 Jakarta: Visit Kota
Head to Jakarta's old town (known as Kota or Old Batavia) and you'll discover some of the city's beauty. In the 1600s the British and Dutch fought to take control of the city. The Dutch won and made it the capital of the Dutch East Indies. Today, the Dutch colonial vibes are still present in the form of a canal system and some traditional Dutch houses.
Kota's highlight is Fatahillah Square. The large pedestrianised square is lined with cafes, street food carts and performers, but most popular are the bicycles. The bright, colourful bikes come with matching hats, and the idea is you cycle around the square enjoying the novelty!
I'd recommend booking onto a guided tour like this one of Old Batavia, so you can learn all about the area and understand the area's significance. 
Check latest prices and availability for the Old Batavia tour here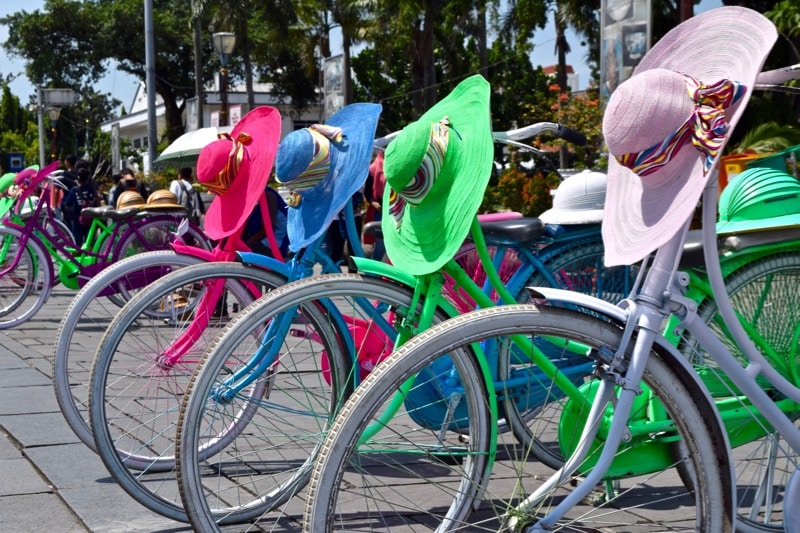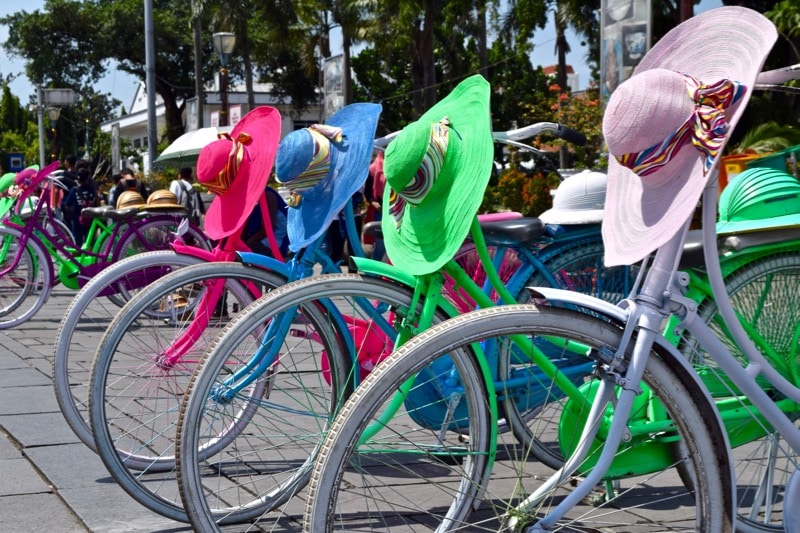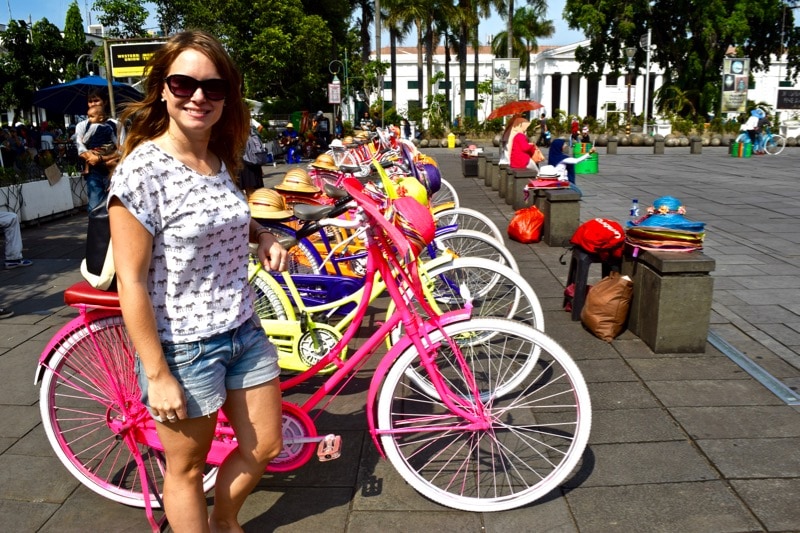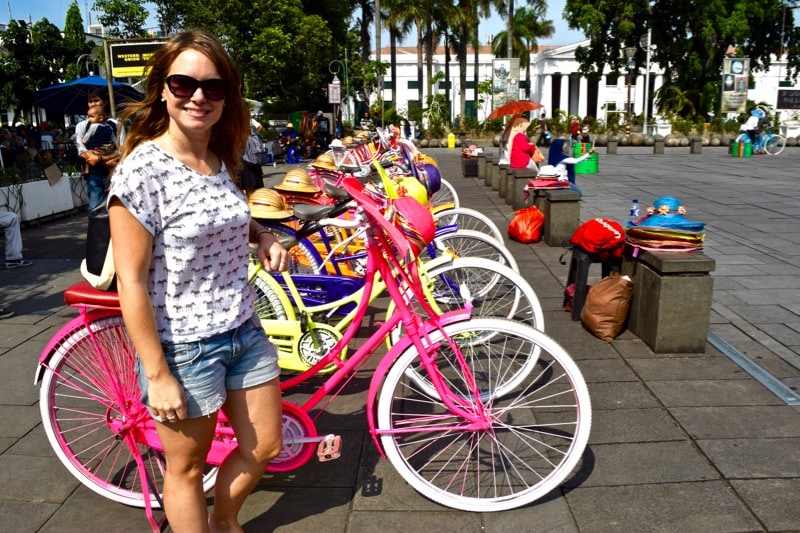 Jakarta: Street Food
While Jakarta is home to several very fine restaurants (OKU Jakarta, Salt Grill by Luke Mangan, and E&O to name a few) I'd recommend heading out and exploring the city's street food scene.
Indonesian food is really flavoursome, and the most popular dishes sate (meat skewers served with peanut sauce), nasi goreng (fried rice usually with chicken and vegetables), mie goreng (fried noodles with chicken and vegetables) and soto ayam (chicken soup often with noodles).
Jalan Haji Agus Salim (a street near Wahid Hasyim) is a great place to start. It's packed with locals and as you're eating, you'll be entertained by a range of musicians who perform for the crowds.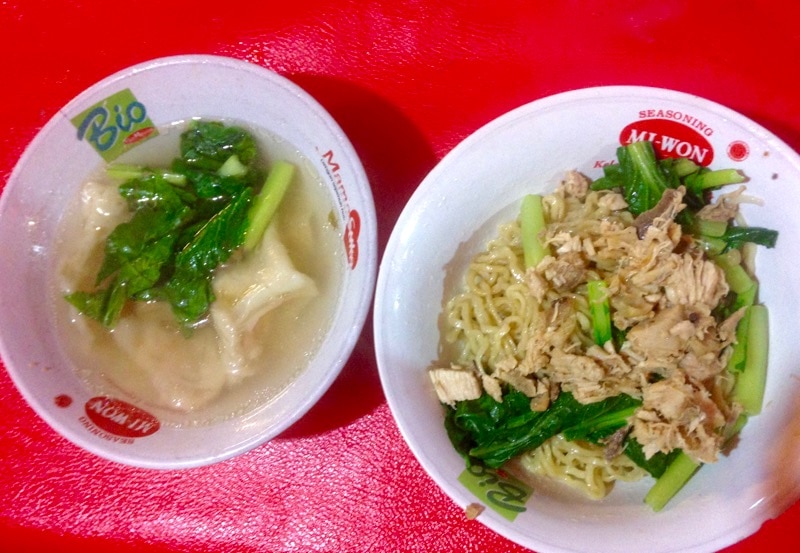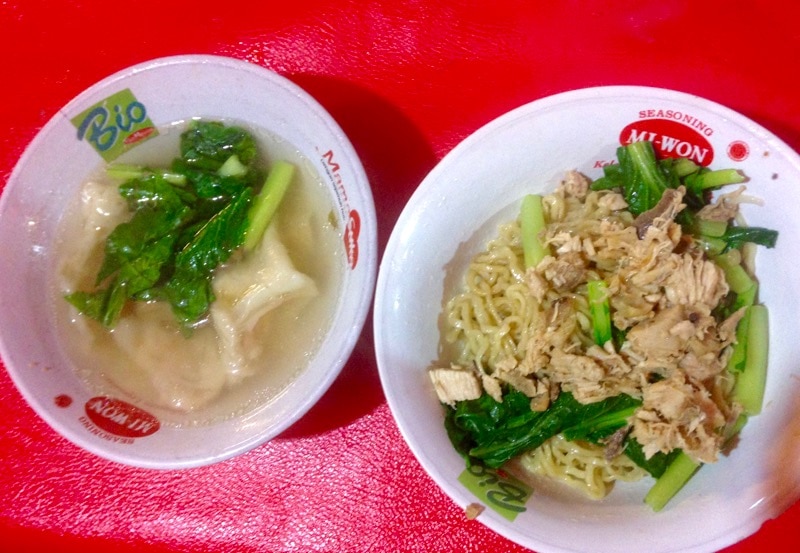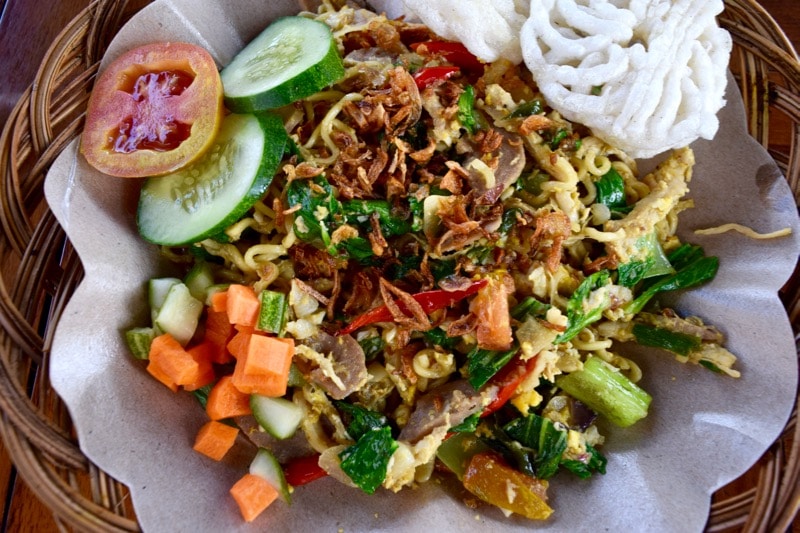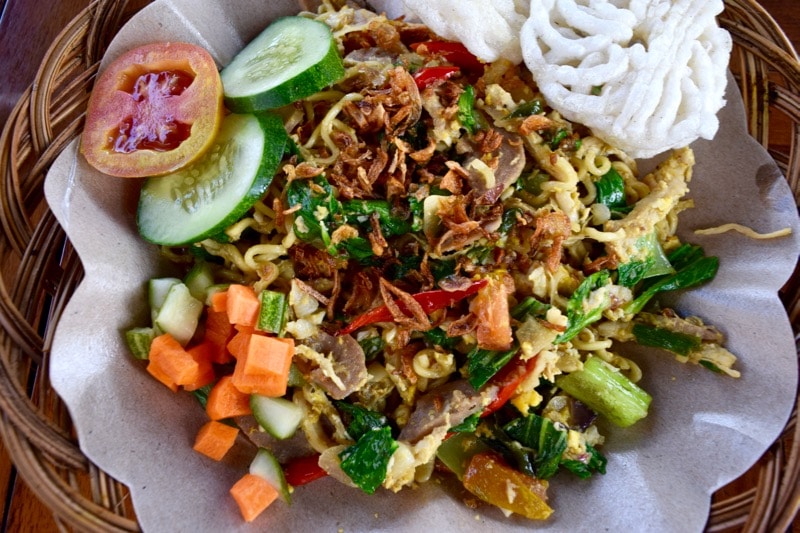 Jakarta: Shopping Malls
One of the top things to do in Jakarta is visit one of the huge malls. While I've never rocked up in a new city and thought "I can't wait to go shopping," it just happened I needed to pick up a few things.
As malls go, the Grand Indonesia Mall was very impressive – several floors packed with big brands (from H&M and Zara to Topshop). It had a great food court serving mostly Indonesian cuisine along with a few Western outlets (fried chicken anyone?!) Prices within the mall varied, but items in H&M were around 15% cheaper than in the UK.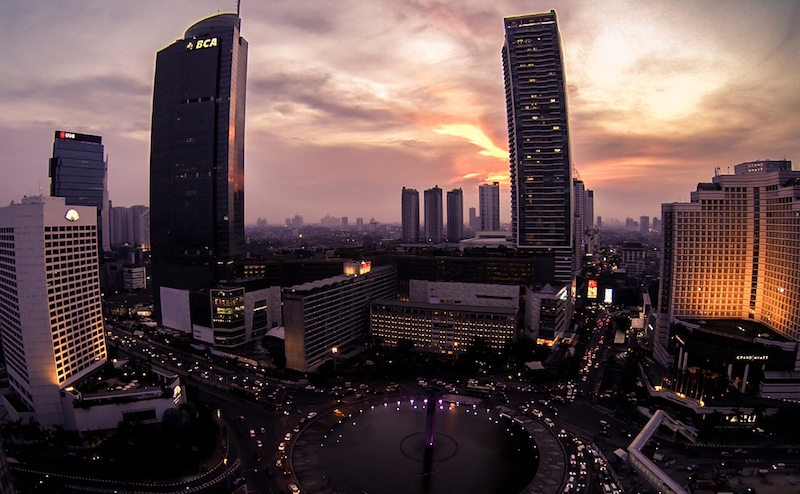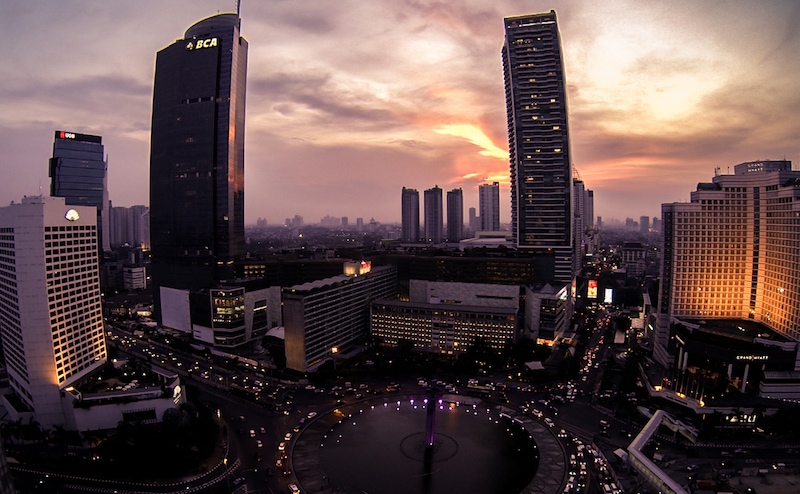 Jakarta: Nightlife
When I visited Jakarta, I wasn't looking for nightclubs, but I've always enjoyed a few drinks in the evening. Totally by accident I stumbled across The Awan Lounge – a beautiful roof bar on Wahid Hasim. With views of the city skyline, a live DJ, and a cool, jungle vibe, it was a great place to sip on a mojito and reflect on the day.
Just a few minutes away was Jaya Pub – Jakarta's oldest pub, and somewhere I'd read about before arriving. The pub hosts live bands every night, serves beer towers and a great cocktail menu. The atmosphere was really fun and the bands encourage you to toot one of the horns hanging from the ceiling if you're having a good night! I also loved the cheeky signs around the bar.
Jakarta: Take A Tour Of Chinatown
I loved the variety of cultures and experiences in Jakarta. I'd recommend taking time to visit Chinatown. Known as Glodok, it's the biggest Chinatown in Indonesia. It's steeped in amazing tradition, is home to a fantastic market and great for foodies too.
If you fancy visiting, I'd recommend a walking tour. The locals know all the best foodie spots, plus they'll explain more about the historic and cultural significance of the area. 
Jakarta: Accommodation
There's somewhere to suit every budget in Jakarta, and rather than stay in hostels (which can be quite badly maintained), I read it was best to look at hotels and B&Bs. The city has plenty of luxury hotels – perfect for unwinding after a busy day exploring the city.
Hotel Borobudur Jakarta is a five star hotel in the centre of Jakarta. Close to the Presidential Palace and the malls, and with a huge pool, luxury spa and gym, it's a great base for your stay in the city.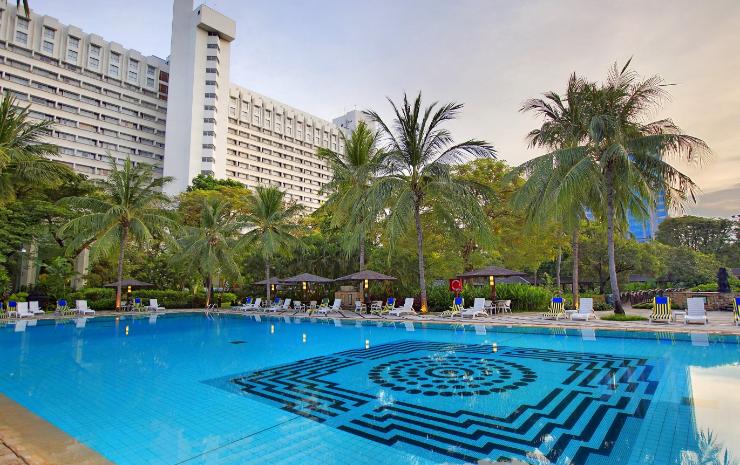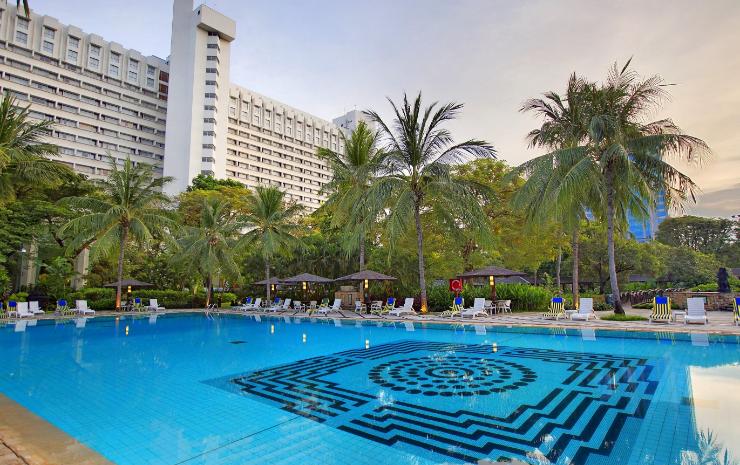 Find out more about Hotel Borobudur Jakarta and check out these Traveloka hotel deals now.
---
Jakarta surprised me a lot. It was easy to see how it could be overlooked, but it felt 'real'. This was a city designed for the people, not for tourists, and that, right there, was where its charm lay.
Enjoyed this post? Why not pin it…