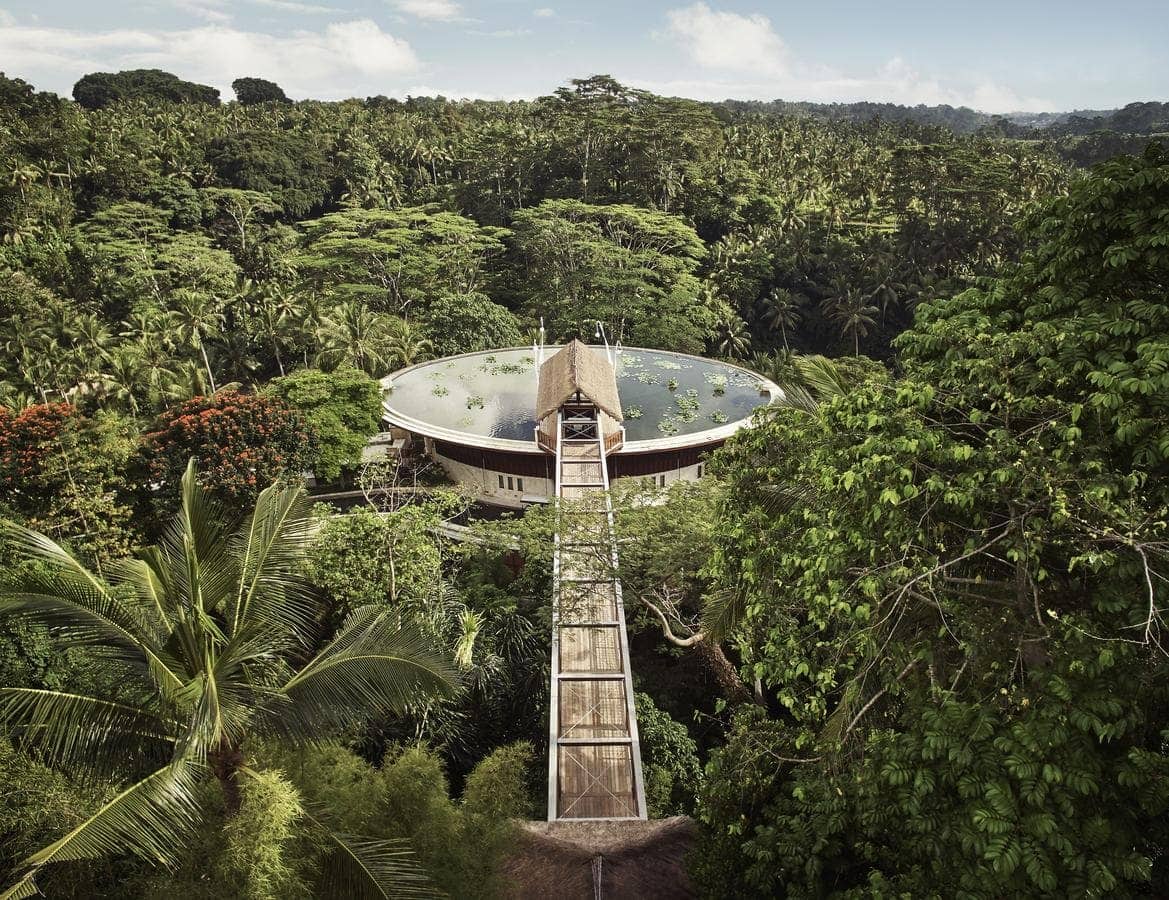 Deciding where to stay in Ubud? This accommodation guide will definitely help you pick your dream hotel, hostel or guesthouse!
When it comes to accommodation in Ubud, there's everything from beautiful guesthouses, cheap hostels and affordable hotels, to luxurious jungle retreats, spa hotels and honeymoon resorts. Time to reveal my top suggestions of where to stay in Ubud, Bali.
Ubud is a town where you get a lot for your money!  While there are a few larger hotels out of town (including luxury brands Viceroy and Four Seasons), the majority in the town centre are small guesthouses, villas and B&Bs and hostels.
Many Ubud accommodation options have pools, great facilities and include breakfast. I think you'll be surprised when you see there are SOOOO many Ubud hotels with with private pools – and they're not at luxury prices. It really is an amazing place for value!
To try to help you plan your trip, book your Ubud hotel and get the best value for money, I've popped together this handy Ubud hotel guide. I've split it into budget (under £40 per night), mid-range (£40-£100 per night) and then the out and out splurge luxury hotels, which are all over £100 (some  by a long way!!)
Budget Ubud Hotels (Under £40 per night)
This is a great town if you're on a budget. You can stay in an Ubud hostel for as little as £5 a night, so it's no wonder a lot of backpackers enjoy this part of Bali. Time to reveal the best places to stay in Ubud on a budget.
Permana Ubud Cottage – we spent our time at this small hotel overlooking the rice paddies. For 300,000 IDR a night for a double room (approx. £17), we enjoyed a complimentary breakfast on our terrace each day, and had access to a cute outdoor pool.