My Indonesian #TripOfWonders certainly lived up to my expectations. Here's why…
So I'm finally back in the UK after an absolutely amazing month exploring Indonesia. Not only was this my first visit to Indonesia, but it was also the first time I'd stepped foot in Asia (unless you count crossing the Bosphorus in Turkey?!)
My expectations were sky-high, particularly once I'd seen the incredible itinerary from the Ministry of Tourism plotting out what they'd named the #TripOfWonders.
Lots of stories, photos and maybe even a video or two coming soon, but just as a quickie, I wanted to reveal a few of my top moments from my adventures in Indonesia. So, in no particular order, here goes…
Piaynemo
I could use all the clichés and flattering words in the world and it still wouldn't do Piaynemo justice. Located in Raja Ampat, West Papua not only are the islands uber photogenic, they're also notoriously difficult to get to… which makes the view once you're there even more rewarding! The water was a colour I'd never seen before, and after the hot, sweaty trek to the top, I couldn't resist but dive right into the water.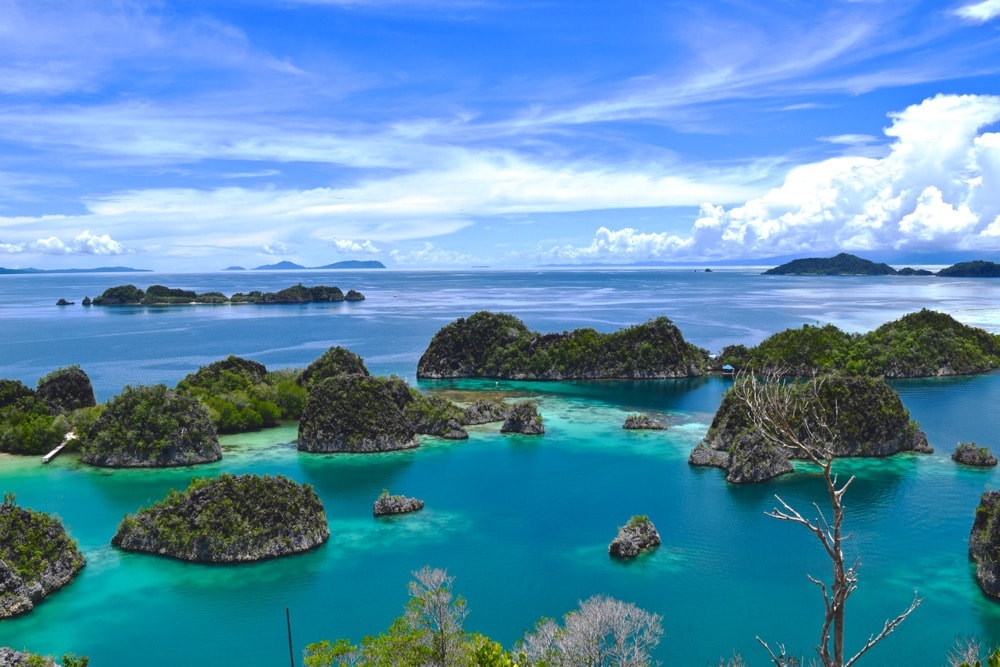 Meeting the locals
I often find it's the people who make a destination feel really special. From being mobbed by over-excited school kids in Jakarta's old town, to the huge smiles on the faces of the kids in Raja Ampat's remote villages, and the enthusiasm of the Hong Community in Bandung – they welcomed us in different ways. You could tell life hadn't been kind to some. It was etched on their faces. Yet it never got in the way of their hospitality.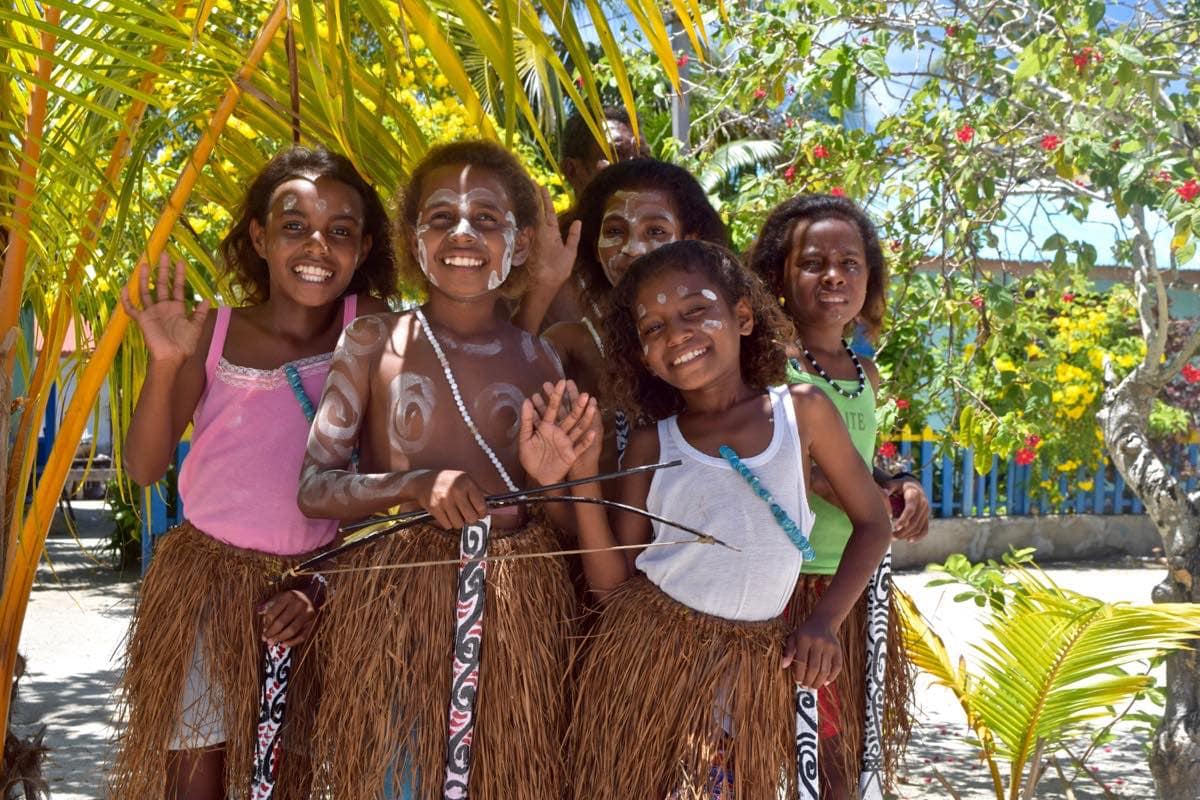 I'll never forget the day I enjoyed sunrise at Borobudur. I wasn't alone. In fact I was surrounded by people, yet it was eerily silent. From a beautifully starry night and a slither of a crescent moon, to a full amber sky with calming mist resting on the town below, it was a totally magical experience!
Find out more things to do in Yogyakarta.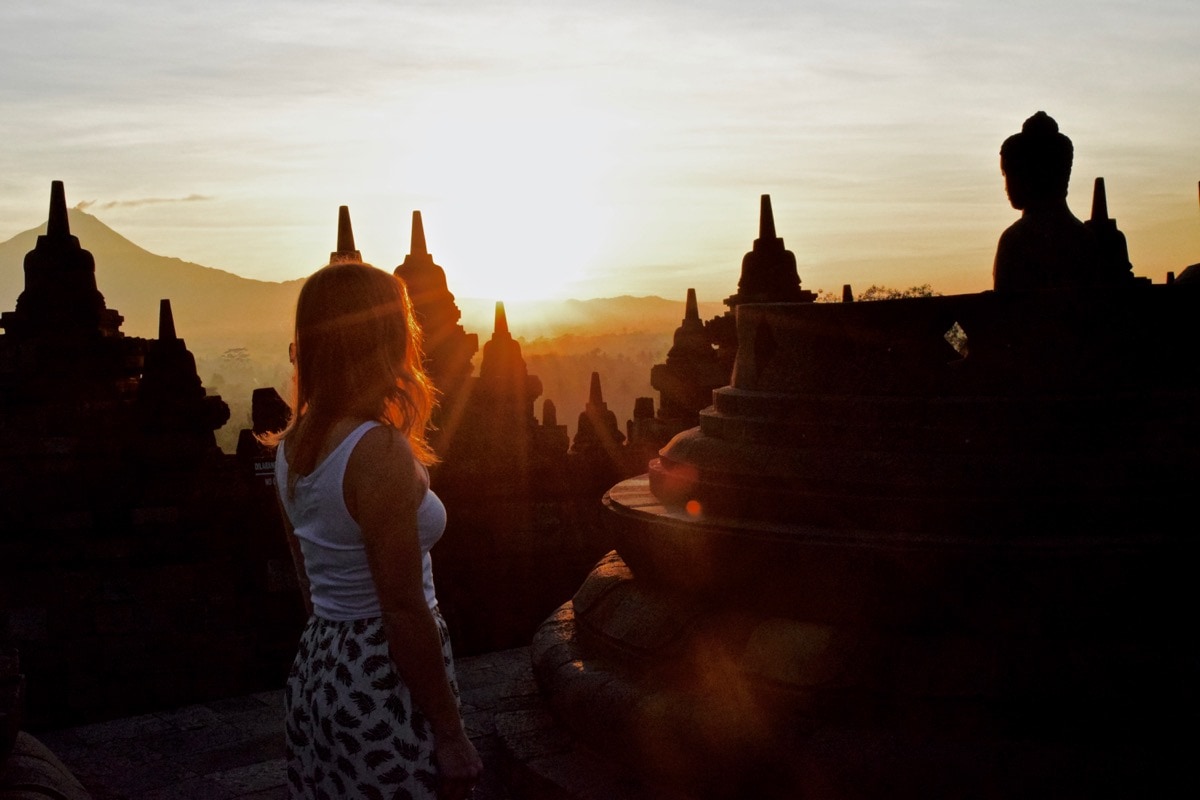 Gili Islands
Gili T was kooky, chilled and all in all, a lot of fun! In just 36 hours we packed in a boat party, luxury hotel stay, snorkel trip, massage, a bit of swing time and plenty of horse and cart rides (after all – that's the only way to get around!) Island life here differed greatly to that in Raja Ampat, reminding me that Indonesia really is a land of contrasts.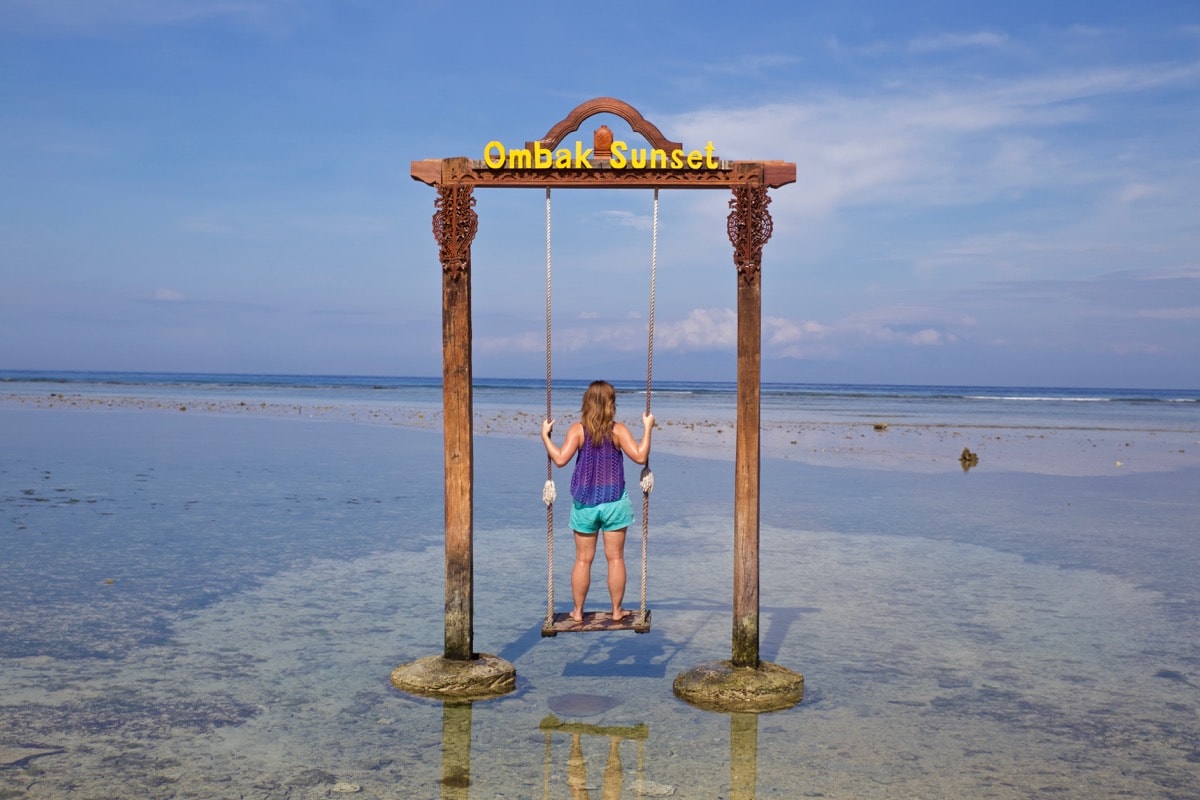 Bali
Bali really does have it all. For adventurers there's white water rafting, diving and hiking, while for zen bunnies there are yoga retreats, spas and beautiful sandy beaches. Plus there's history and culture in abundance. It felt quite touristy after the other stops on my trip, but I could see why it was a holiday hotspot! While I was pretty nervy the first time I got on the back of a scooter, it was the best way to explore the island. From secret waterfalls and stunning rice paddies, to temples and cute cafes, Bali was a great place to end my time in Indonesia.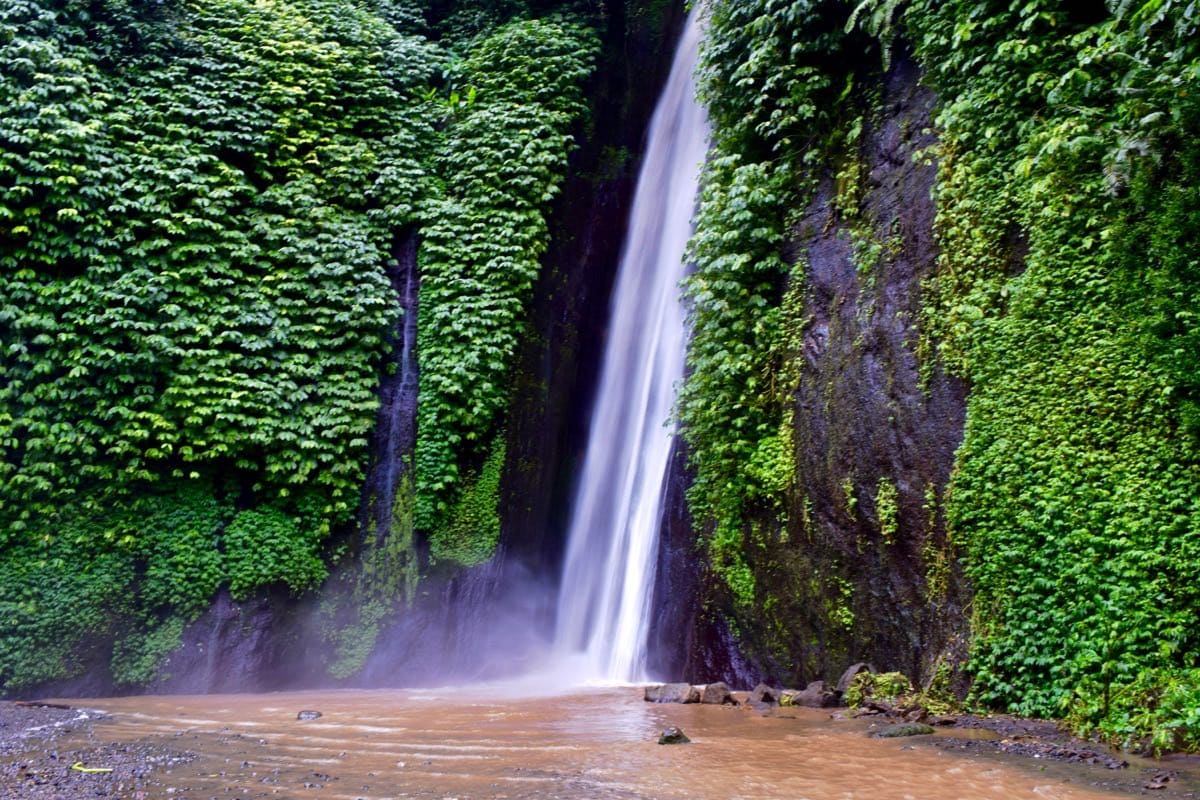 Unlike my morning at Borobudur where I rolled out of bed, onto a bus and walked up a few steps for sunrise… I really, really earned my sunrise at Mount Batur. The hike to the top of the volcano was really tough. It was pitch black, a steep climb and really challenged me, not only physically but mentally too. It's certainly the most rewarding sunrise I've ever seen!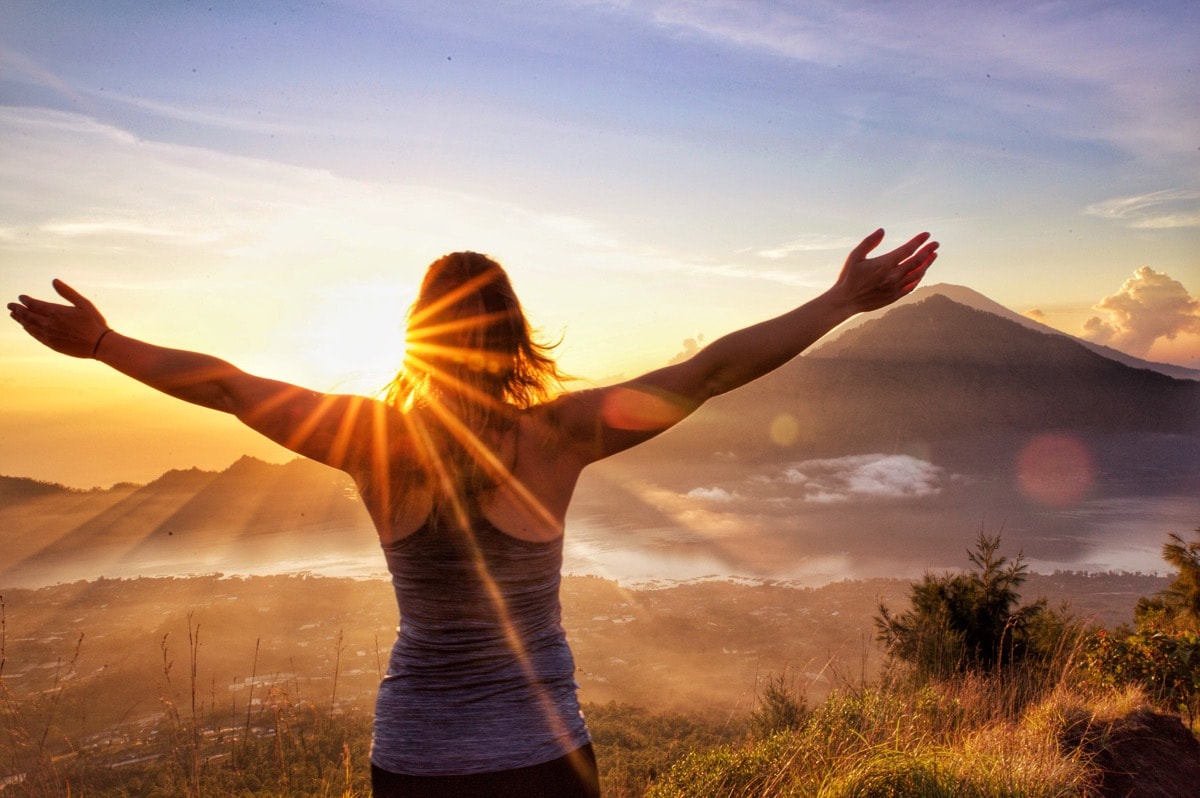 Huge thanks to the Indonesian Ministry of Tourism for inviting me on the #TripOfWonders as part of their #WonderfulIndoneisa campaign. I'll be revealing more about my magical time in Indonesia very soon, so stay tuned!
Enjoyed this post? Why not pin it…