Last week I clocked up a record 100,000 steps in just four days. Where did I go? Berlin! It was a city I'd wanted to visit for a long time, so when an invite arrived in my inbox, it was a no brainer.
After breezing past a gigantic colourful giraffe at The Circus Hotel, and settling into my cute, kitsch room, I felt a little overwhelmed. There was just SO much to see and do in the city, and I only had four days. I wondered if I'd even scratch the surface.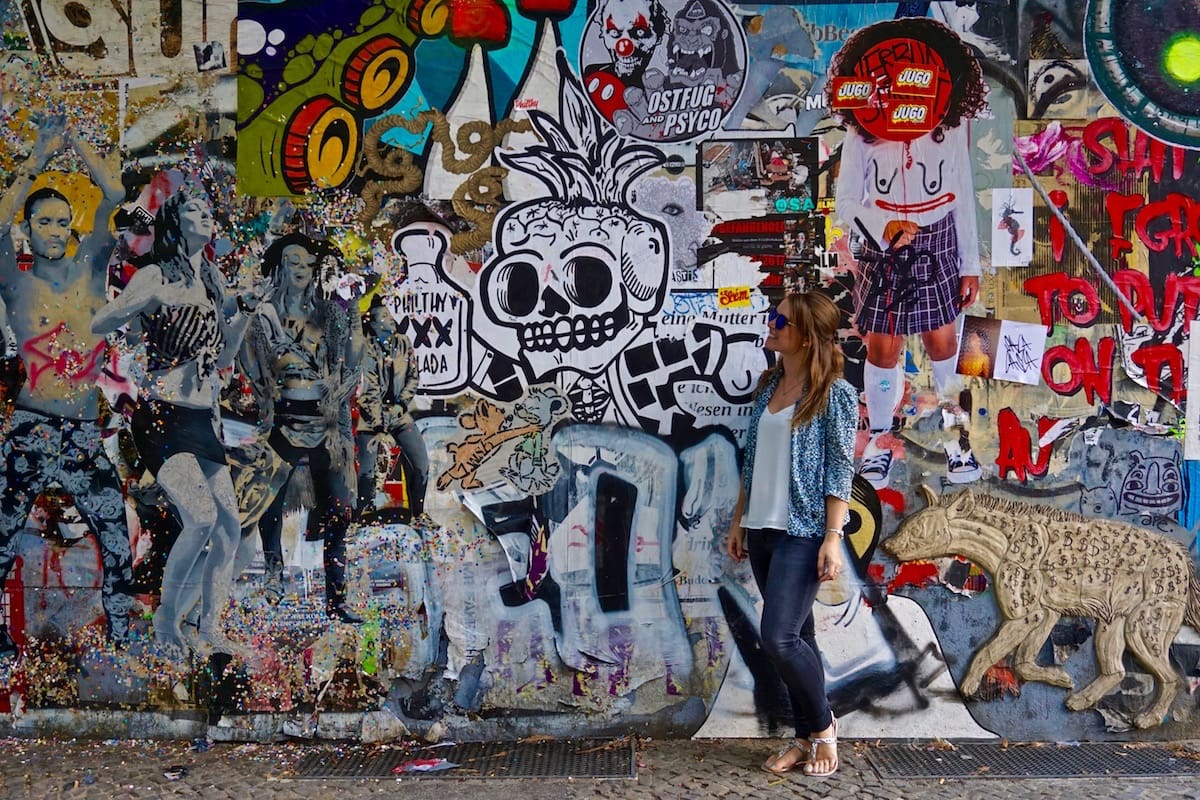 The big thing on my list was a trip to the International Garden Exhibition (or IGA Berlin 2017). It's open until 15th October and offers visitors a mini world tour, without hopping on a flight. Well… actually, the main access is via cable car, so some flying is involved!
I spent around 6 hours walking around the gardens, enjoying views from a super-modern viewing tower, exploring Japanese, Chinese and Balinese gardens and putting the macro function on my camera to good use by snapping beautiful close-ups of colourful blooms.
So, whether you're already planning your trip, or want some inspiration, here's my guide to visiting IGA Berlin 2017.
---
Stupid question but… What Is IGA Berlin 2017?
Nope, not stupid at all! I'd never heard of it either until this trip. It's a huge garden show, featuring beautiful flower displays, inspirational architecture, and themed sections designed take you on a tour of the world. There are areas dedicated to China, Japan, Bali, Korea and more. You could compare it to Chelsea or Hampton Court Flower Shows, although this one covers a bigger area.
Once you arrive at Kienberg, you catch the cable car over the various gardens. It gives an amazing overview of the exhibition. It's at this point you'll realise just how vast it is! I read the exhibition covers 104 hectares (approx. 140 football pitches) – well that explains how I clocked up so many steps!
How Do I Get To IGA Berlin 2017?
The nearest station to the entrance is Kienberg, which is served by line U5. The journey is just 26 minutes from Alexanderplatz in the city centre. The 197 bus also stops just outside. You can view a map of the site here.
What Are The Highlights Of IGA Berlin 2017?
Well… there are lots! It's a very photogenic place. Here are a few of my favourite spots from my day there.
The Ropeway
The beautiful cable car system transports visitors 1.5km all the way from the entrance at Kienberg to the main flower hall. Soaring over the site is a magnificent way to arrive, particularly when the sun is shining!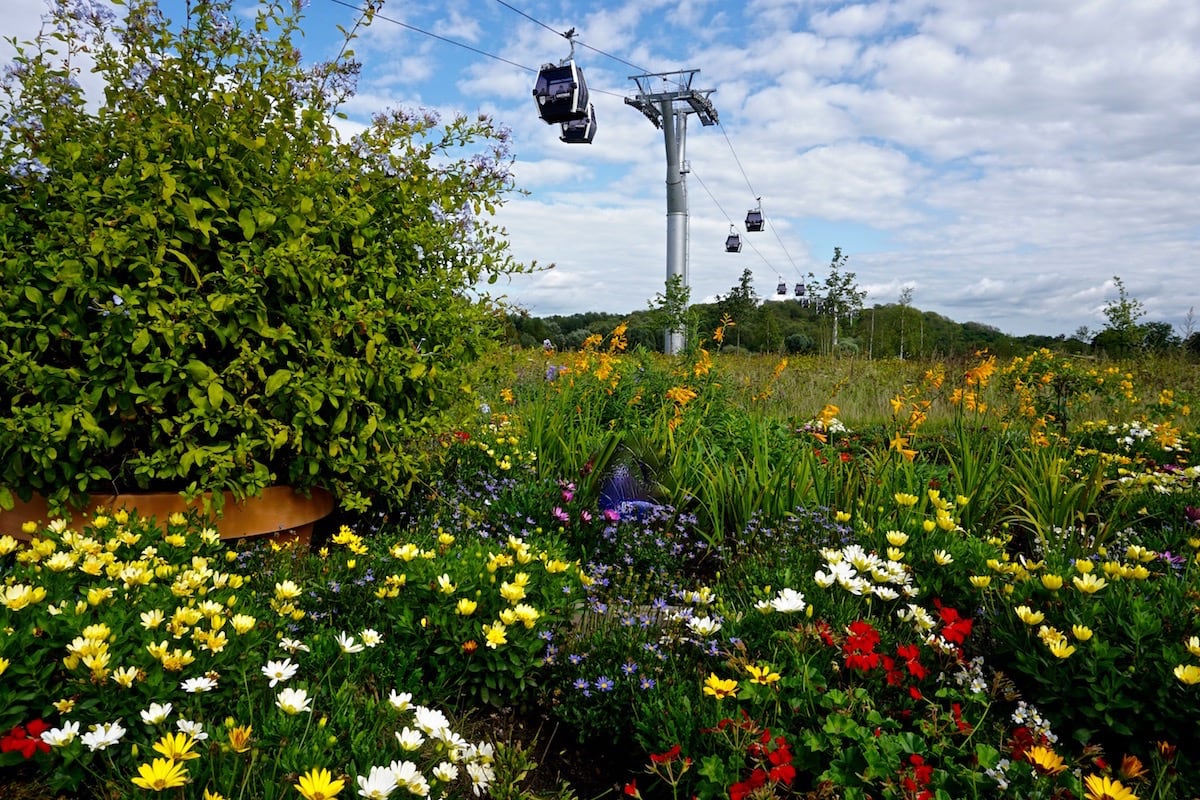 The Chinese Garden
What a gorgeous spiritual place! This is the largest Chinese garden of its kind in Europe, and was built with materials shipped all the way from China. The traditional teahouse overlooks the lake, which is known as the 'Mirror of Heaven'. It felt like one of the calmest spots in the exhibition, and one of my top tips is to sit and order a pot of tea (4-5 EUR) while watching the huge fish swimming around in the lake.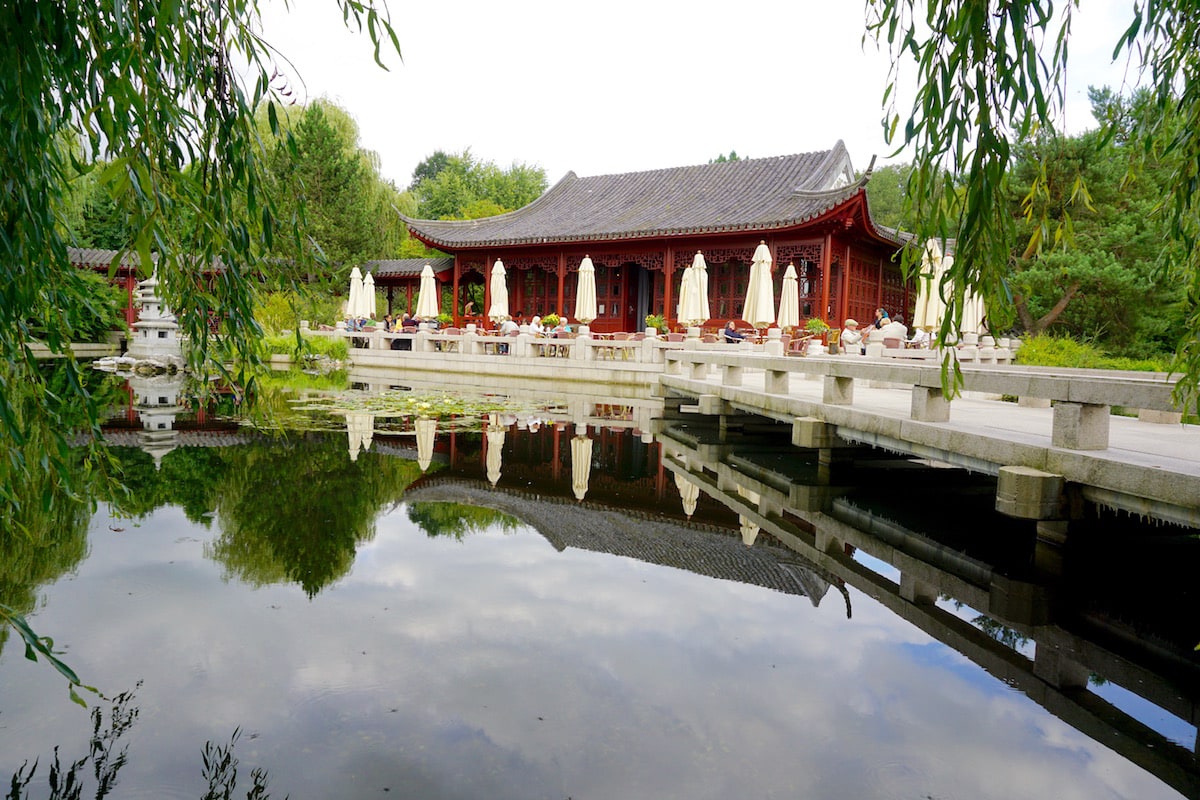 Wolkenhein (viewpoint area)
Climbing this structure was as much about the architecture as the stunning views. The architects wanted to reflect nature in some way, and the structure does seem almost cloudlike! It does offer great views too, not only of the exhibition itself, but also over to Berlin city centre.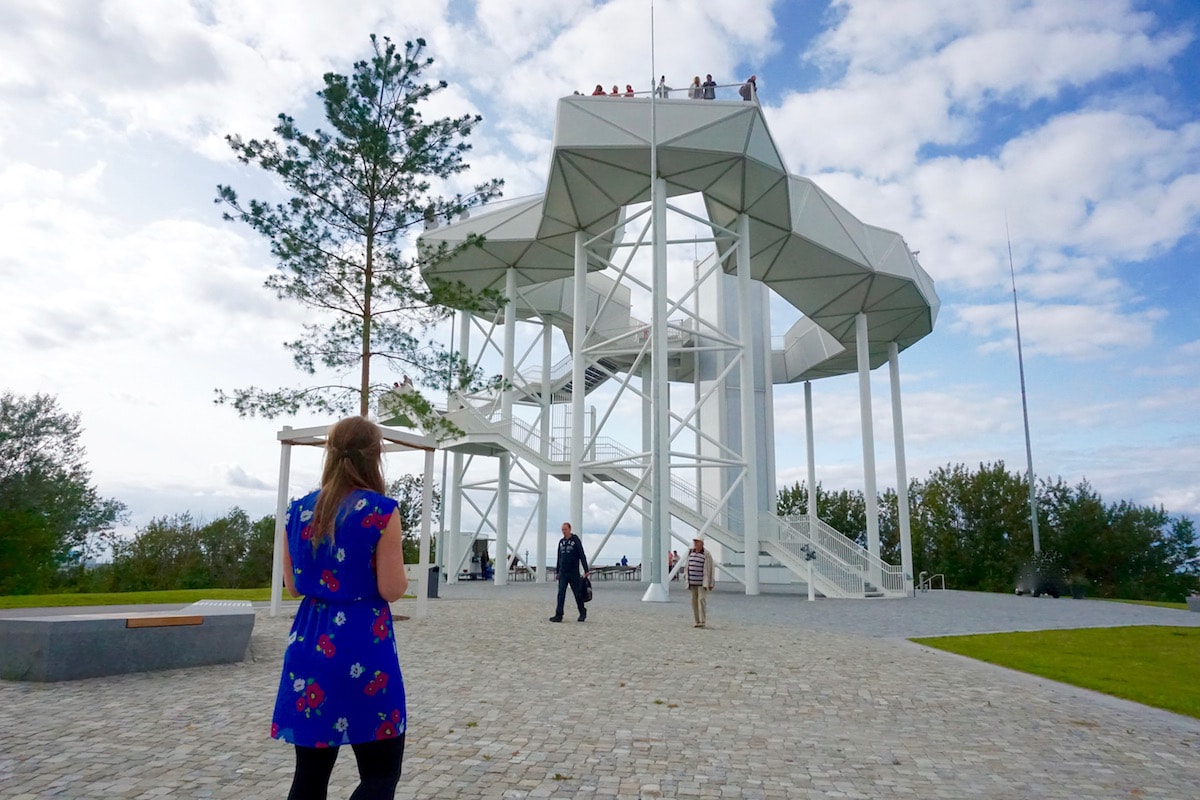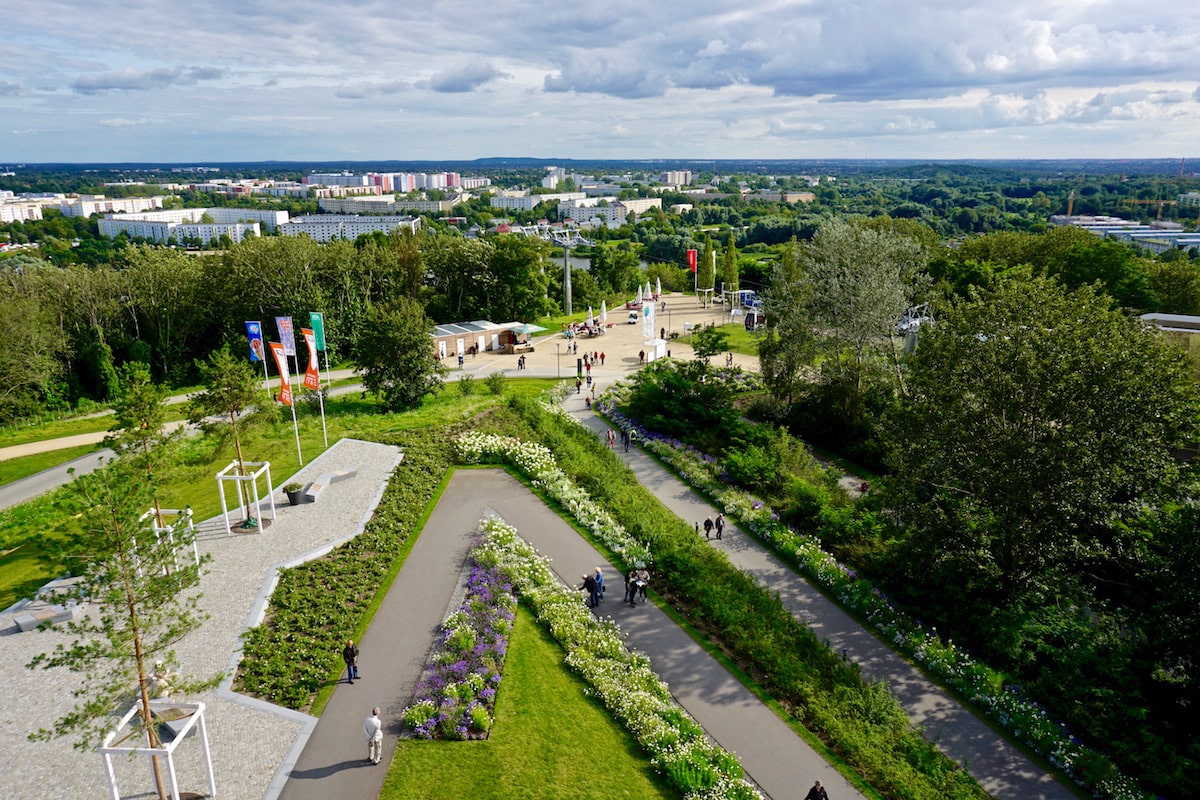 The Flower Theatre
The huge blumenthalle is full of stunning, colourful flowers and plants. The sunflowers were my favourite, standing bolt upright – they always bring a smile to my face!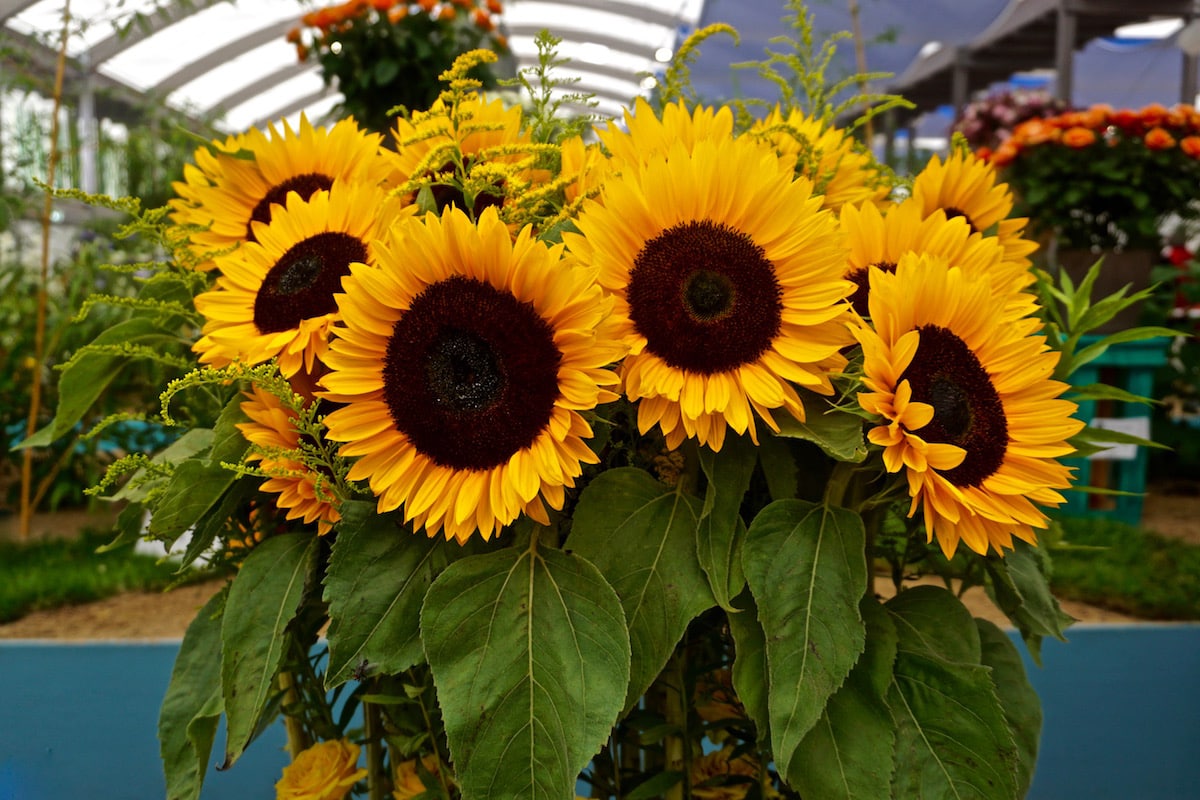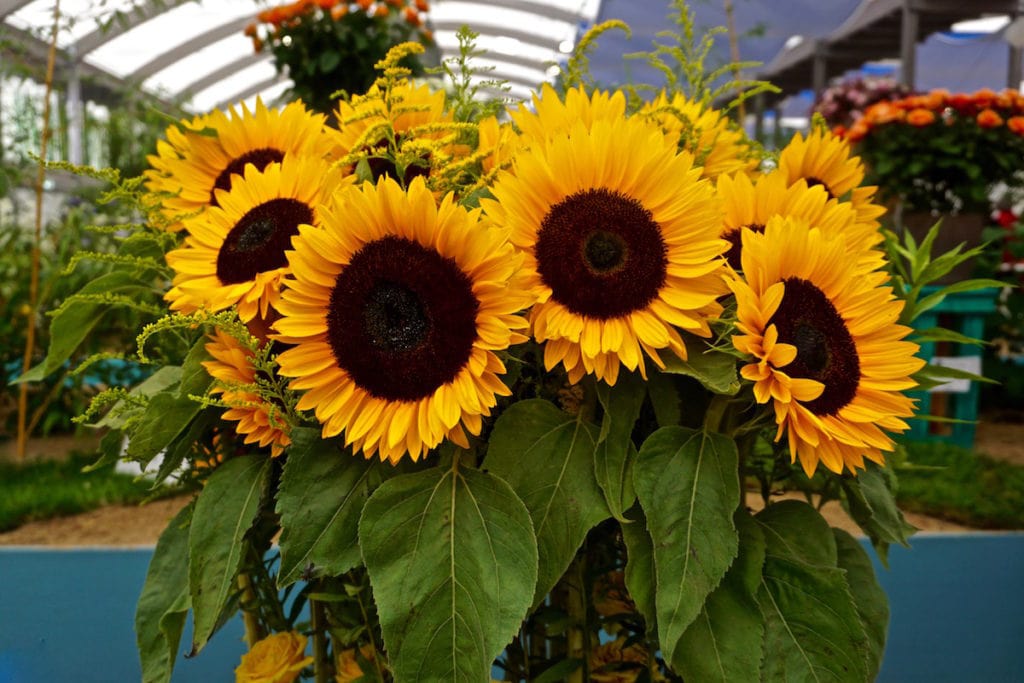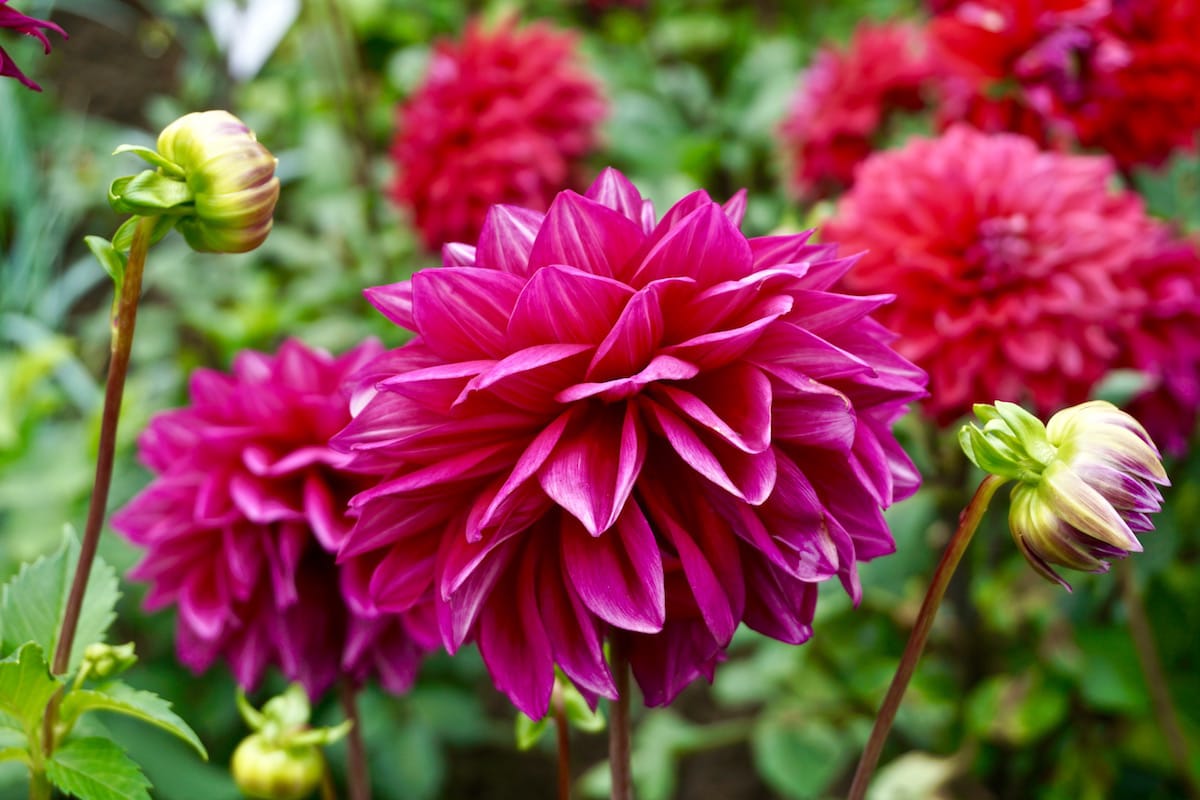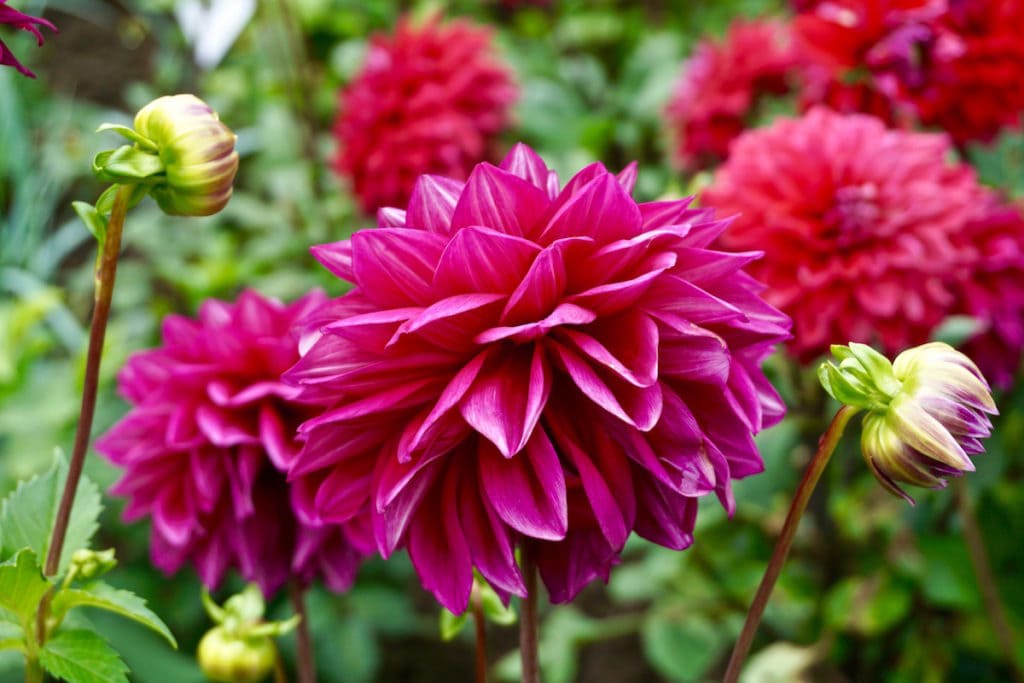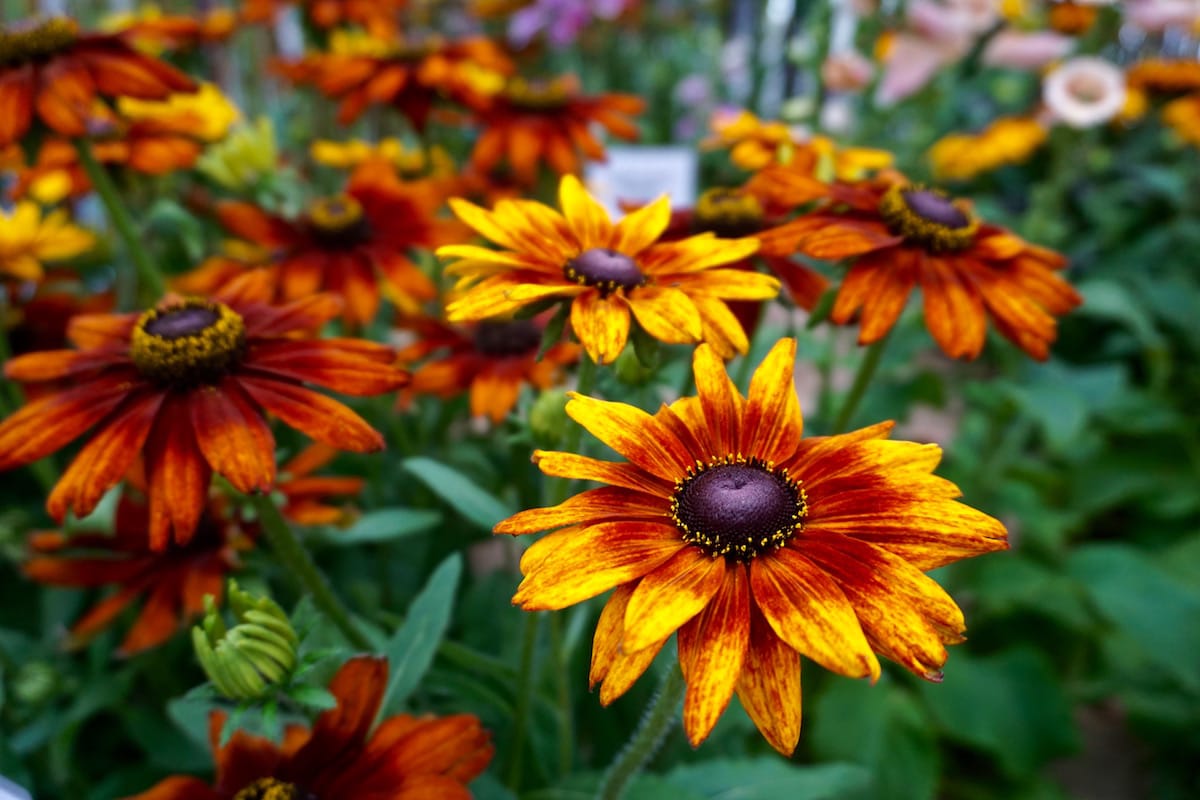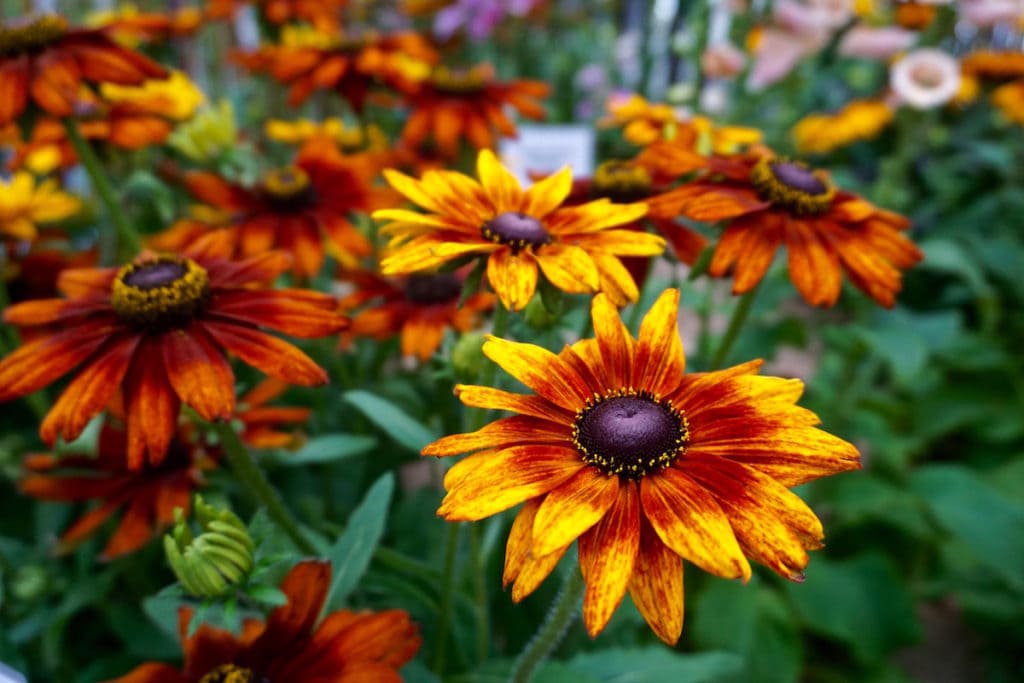 Oriental Garden
This was like stepping into a traditional riad and brought back memories of my travels around Morocco. Beautiful archways, spectacular arched fountains and the details of the Arabic tile work made it one of my favourite areas. Just look at that light coming through the archways…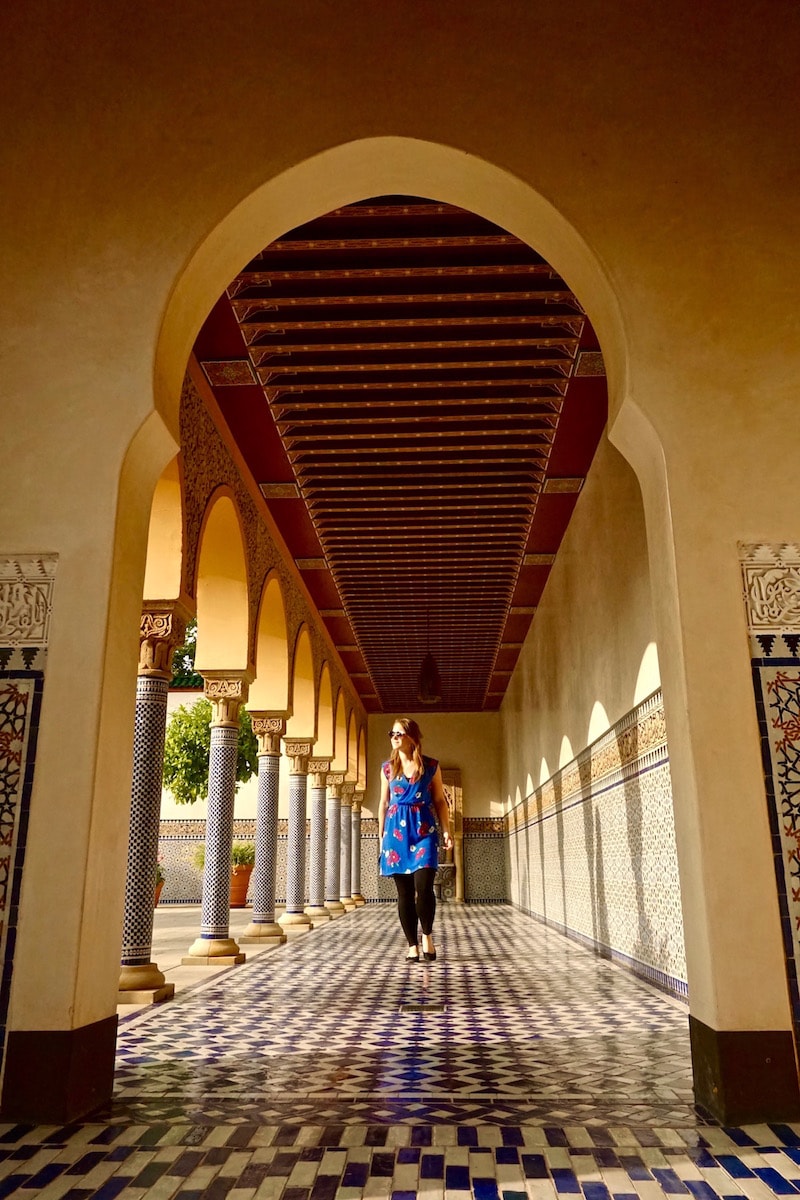 Balinese Garden
I travelled to Bali last year, and this really took me back! From the plants, to the offerings and temples dressed in yellow, it was like I was wandering the streets of Ubud again. Funnily enough, it came complete with bugs. Yes, I seemed to get a mosquito bite the second I entered the greenhouse! A truly authentic experience!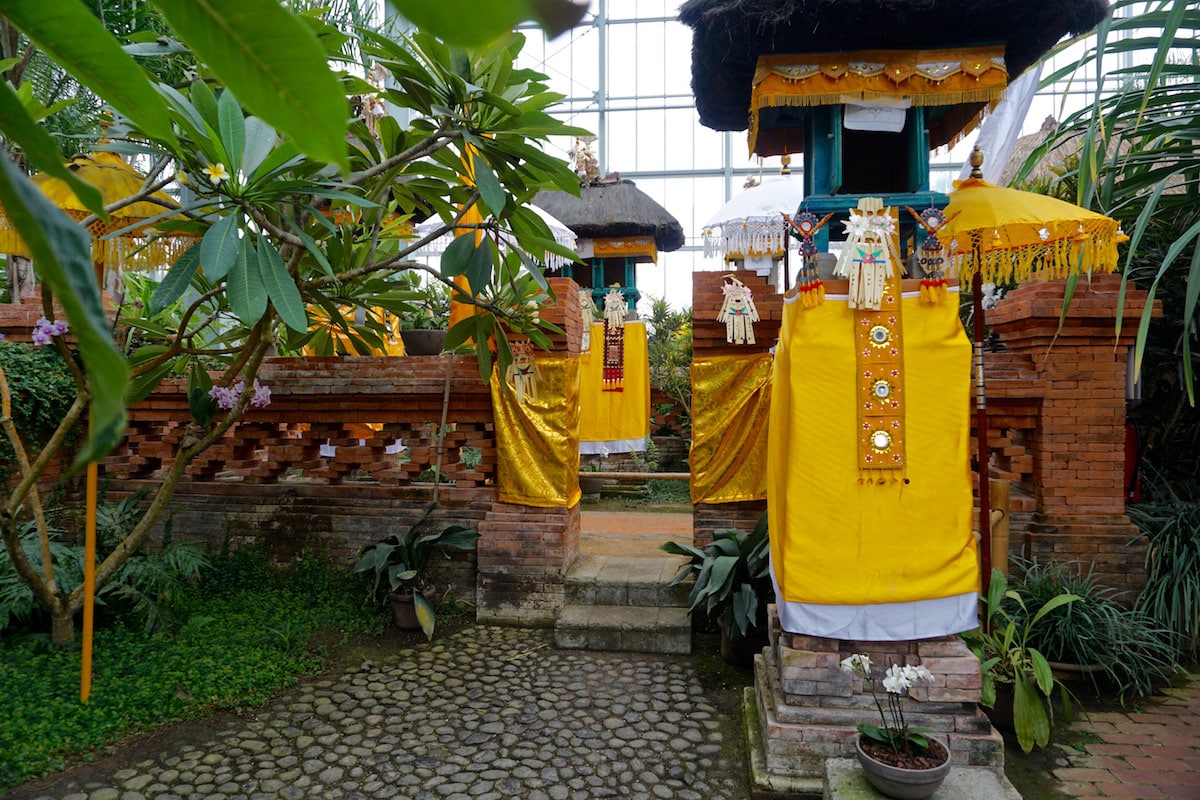 Christian Garden
While I couldn't read the words, I loved wandering around this gold structure made of quotes! The architecture was beautiful, and all in all it was very striking!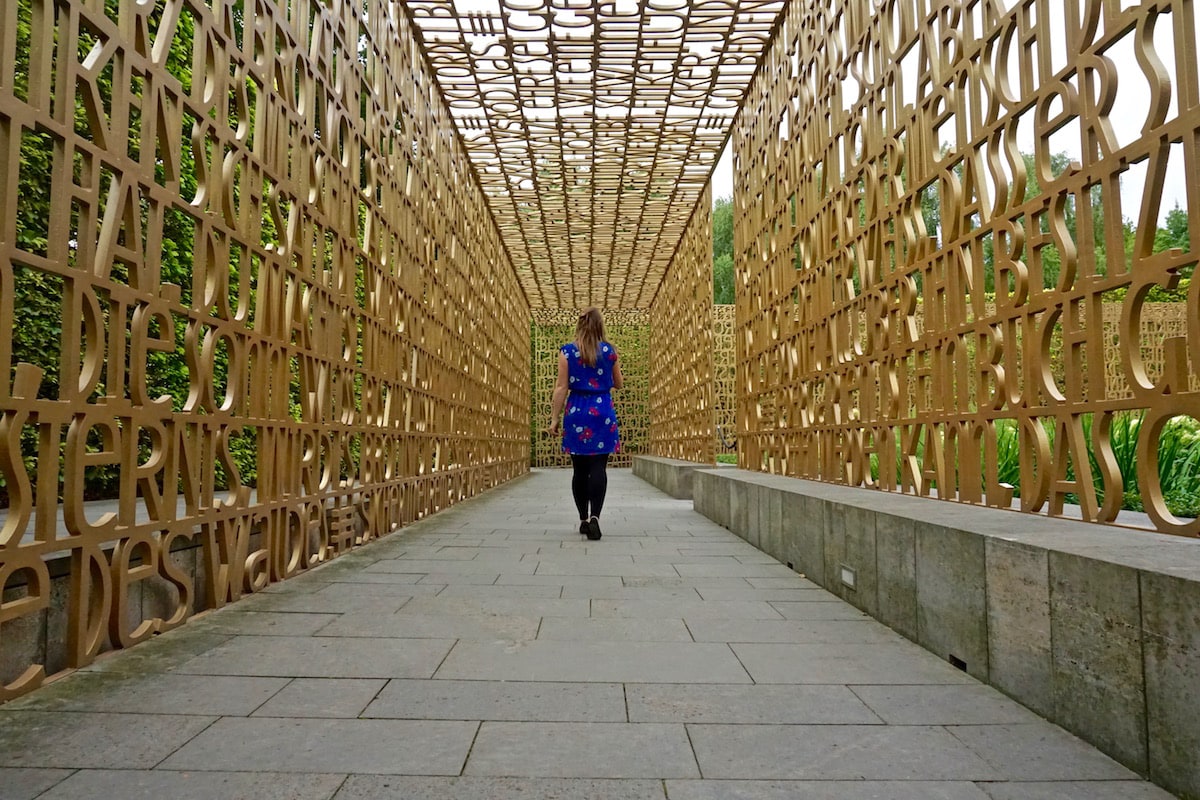 Natural Bobsleigh Run
The 2-seater bobsleighs reach speeds of 40km/h on the 500m descent. Not only does it offer a thrill, there are also some fab views from the route!
What Is There For Kids At IGA Berlin 2017?
A surprising amount! There is a huge play area themed around a whale, with water games and climbing frames. On top of one of the hills there's also a forest play area. Oh and of course, there's the bobsleigh run too.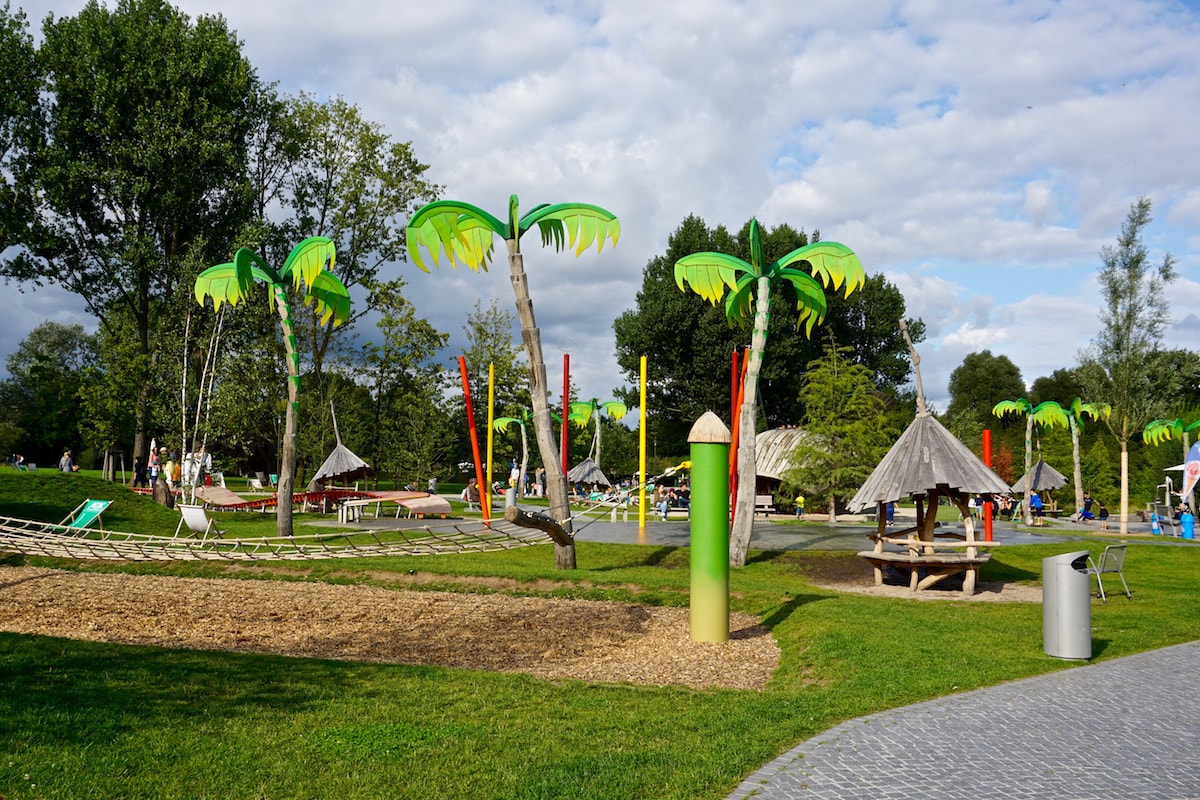 When Is IGA Berlin 2017 On And How Much Are Tickets?
It's on right now until 15th October. Adult day tickets are 20 EUR, and 7-17 year olds just 5 EUR. You can purchase tickets here.
Can I Buy Food At IGA Berlin 2017?
From ice cream and schnitzel, to tea in the Chinese garden, there are plenty of food options dotted around the exhibition. The Chinese teahouse was one of the prettiest spots – it really felt like I'd left Germany and been transported to China!
And If I'm Visiting Berlin, Where Else Should I Go While I'm There?
I've got a blog post coming very soon with lots of tips on where to eat, where to stay and the top sights you HAVE to see on your first trip!
This blog was produced in association with the GNTB but as always, opinions are my own.
Enjoyed this post? Why not pin it for later…