From the grandeur of the King's State Rooms, to learning all about Queen Victoria's time on the throne, and seeing Princess Diana's stunning dresses, it's time to visit Kensington Palace in London.
It's funny, when you live somewhere you often don't get around to ticking off the big tourist attractions. I was 28 when I finally visited the Tower Of London and I've still not toured Buckingham Palace or climbed up to the top of Tower Bridge.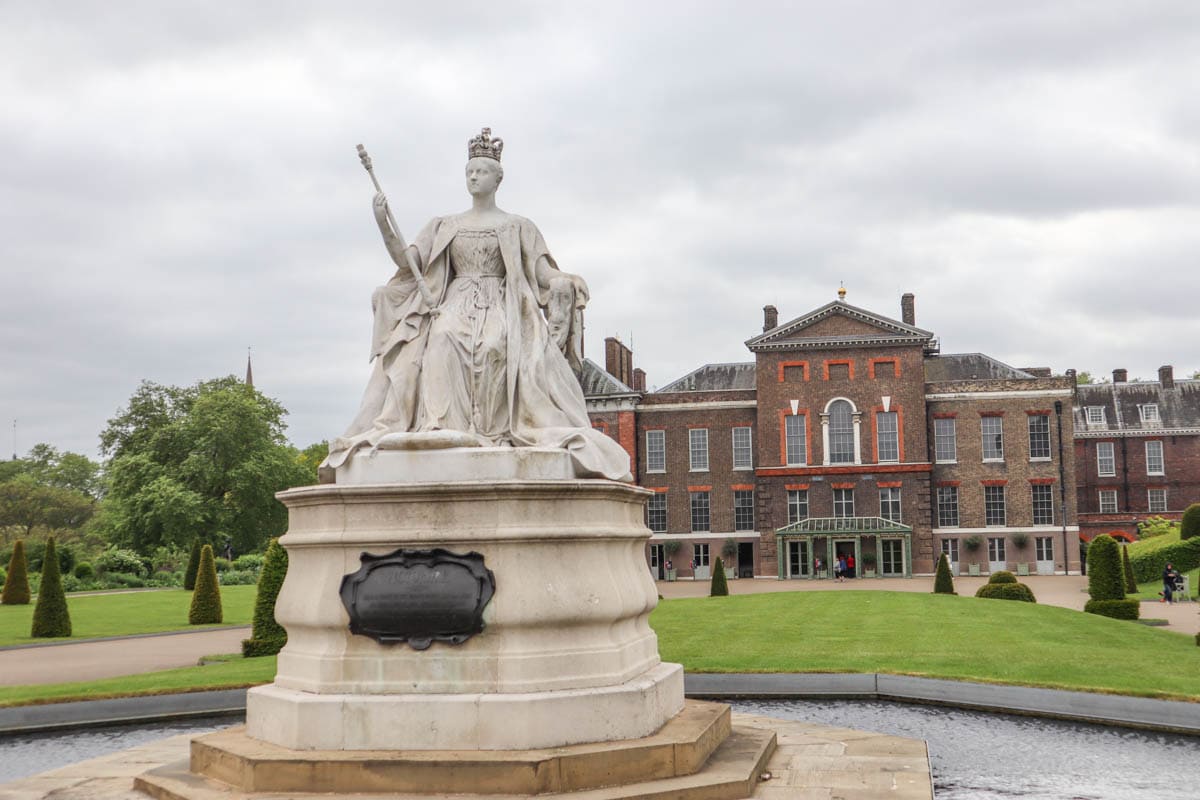 Last month I finally had the opportunity to visit Kensington Palace – the home of so many present day royals, and of course plenty of kings and queens from days gone by. It's where William and Mary held huge parties, the place where Queen Victoria was born, and the place where Charles and Diana brought up their children, William and Harry.
I booked my Kensington Palace tickets in advance with GetYourGuide (just £16 per person) and spent a few hours exploring both the palace and the gardens. Sadly your ticket won't gain you entry to William or Harry's pads (!) but it's fascinating to see inside the staterooms. In fact, the week I visited was the week of the royal wedding, but Nottingham Cottage (Harry and Meghan's home) was well out of view!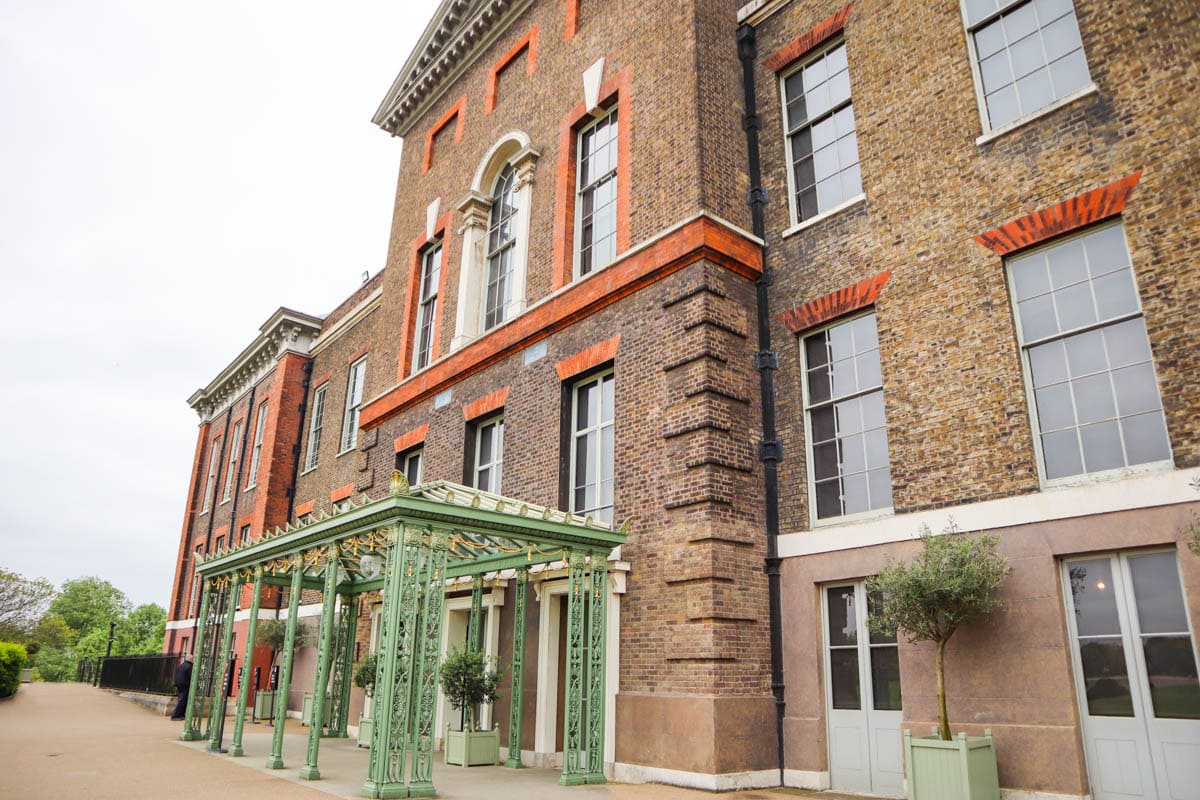 With over 300 years of royal history to digest, I decided to start my visit at the newest addition – the exhibition of Princess Diana's dresses. Diana: Her Fashion Story showcases some of her most famous outfits. I really enjoyed reading about the occasions she wore each outfit for and seeing photos of her looking so effortlessly glamorous. She was such a style icon. There was so much detail on the gowns, from beautiful beading to elaborate sequins, and of course many of the outfits showcased fashion styles that were long forgotten!
*Please note, the exhibitions at Kensington Palace change throughout the year! When I visited this one was on, but there may be something different when you visit!*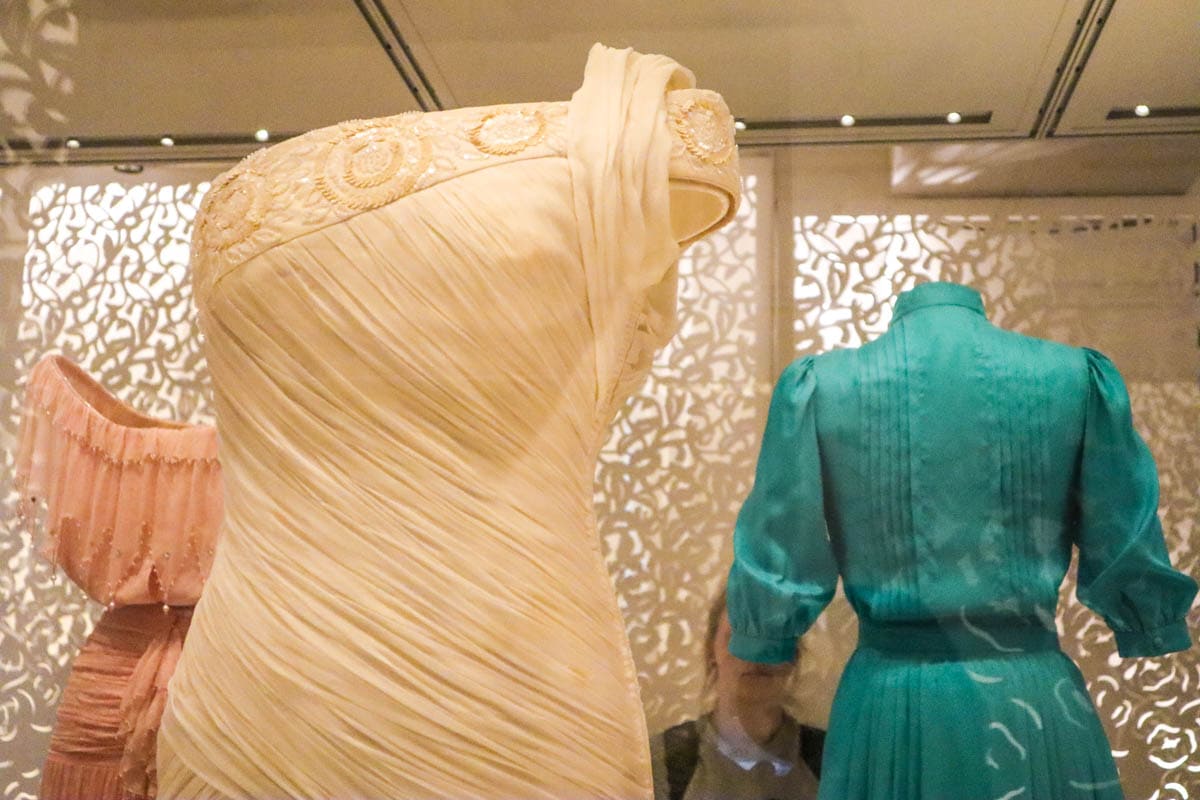 Some of the original sketches were on the wall, and there were quotes around the exhibition recounting people's memories of Diana.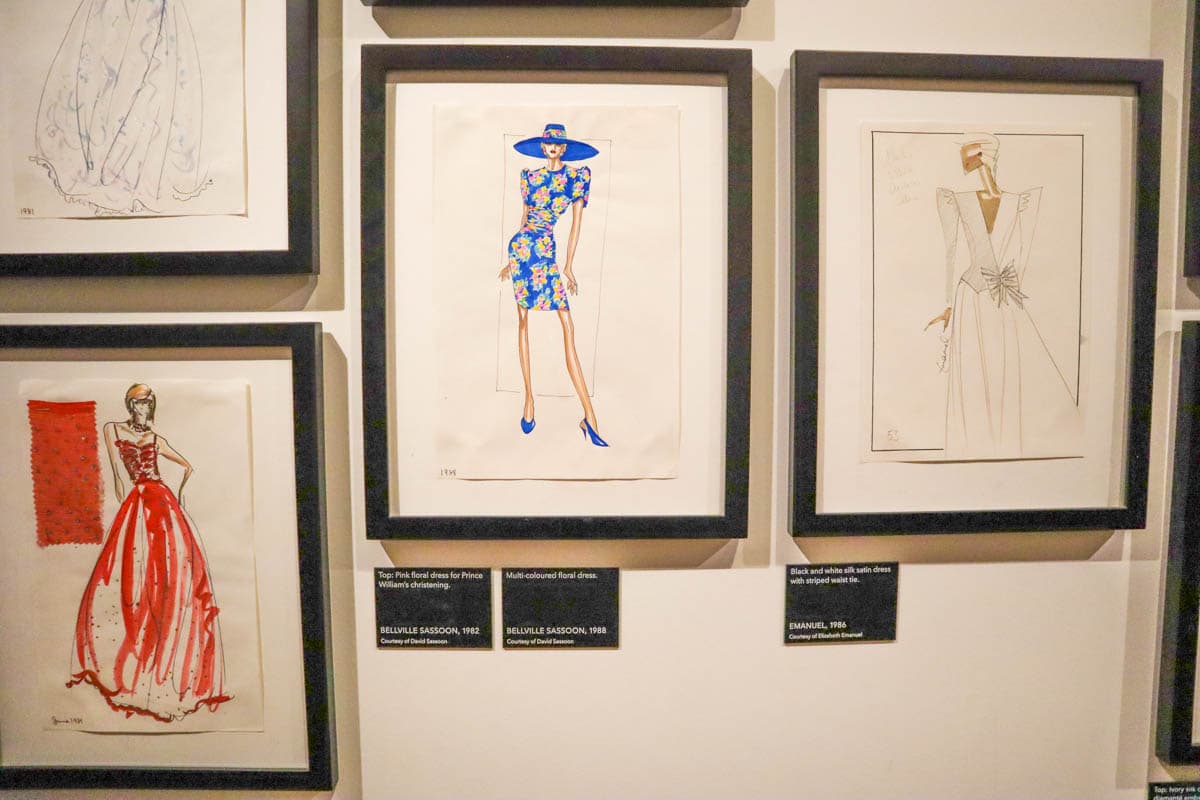 I particularly loved the Zandra Rhodes dress which she wore on a trip to Japan. The colour? That was picked to complement the Japanese cherry blossom. Isn't it pretty? There really was something so special about seeing her dresses in her former home… in fact it gave me chills just thinking about it!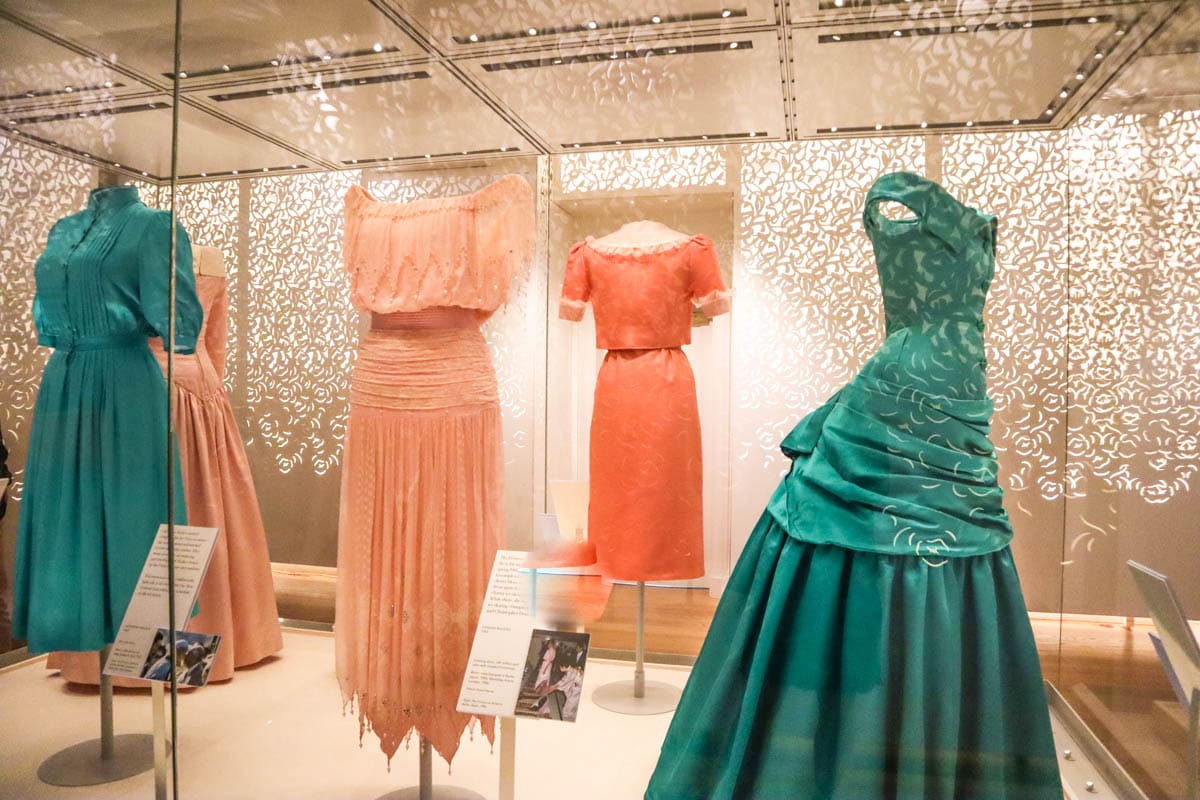 Climbing The King's Grand Staircase was quite a moment! The walls and ceiling are completely covered in detailed paintings and panelling. It was incredible to think of the work involved.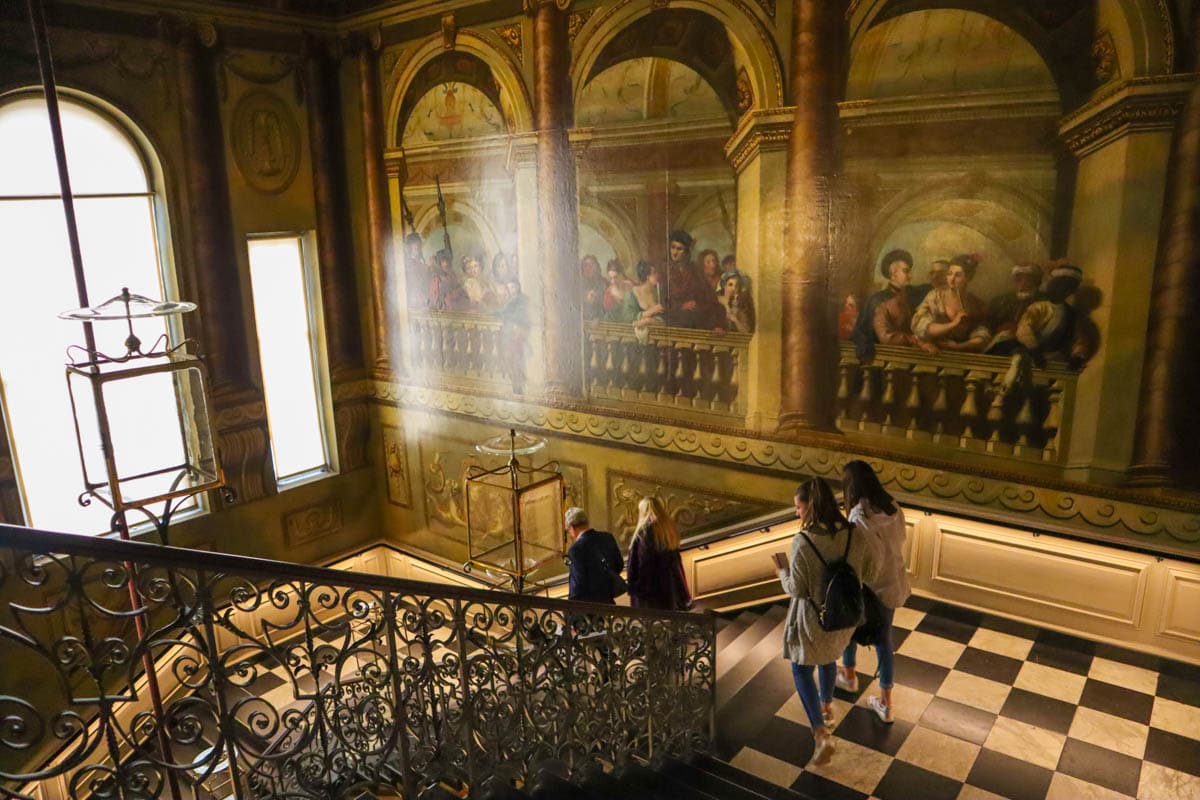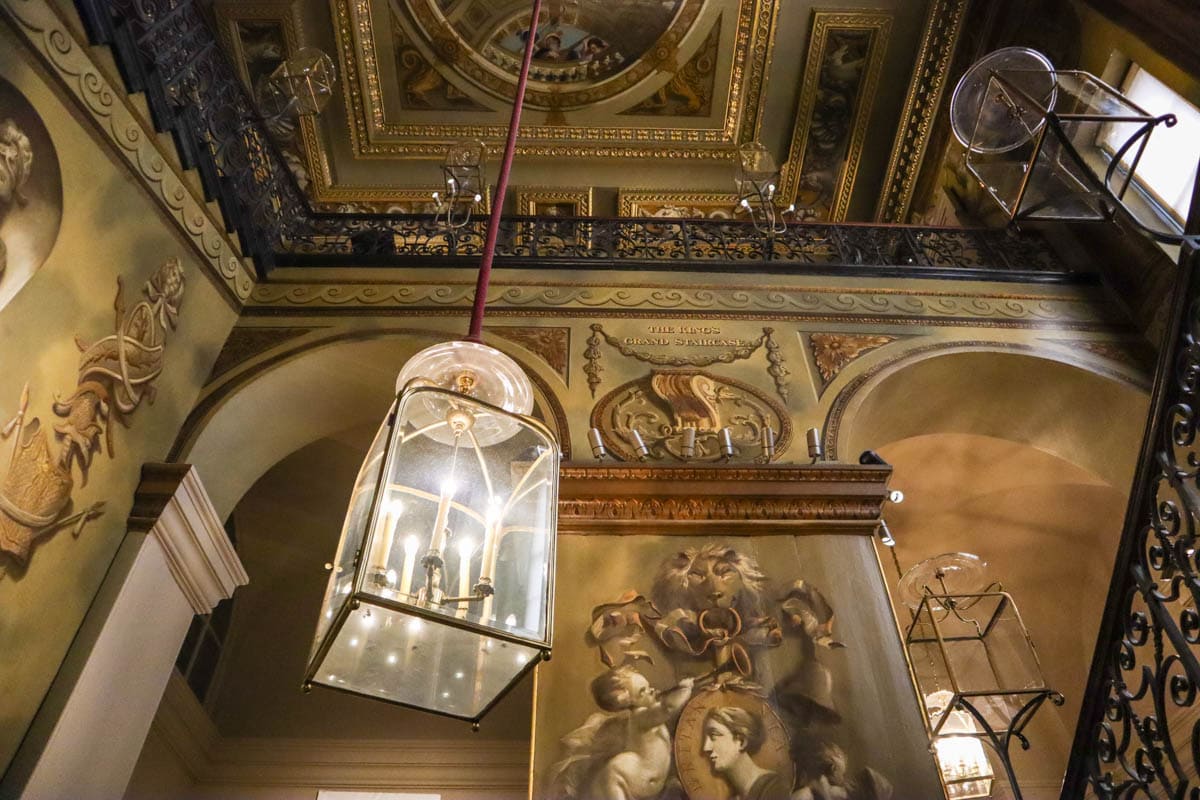 Upstairs are the King's and Queen's State Apartments, which have a mix of different styles of rooms – all very grand! The Cupola Room was my favourite, with an 18th century musical clock in the centre and impressive panelling adorning the walls. George I threw many celebrations in that room, and you could just imagine the space being filled with music and dancing.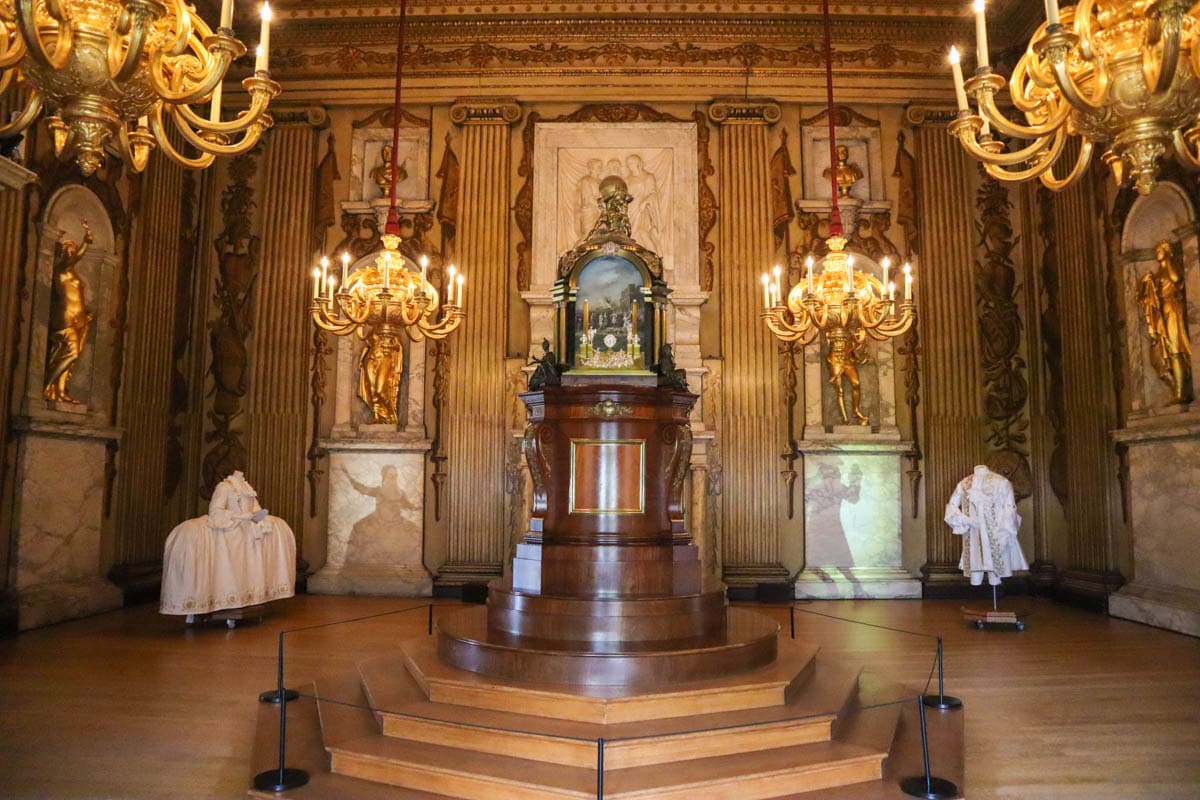 It was also fun to see some historic board games. Who knew that the royals from history enjoyed a board game or two? The rules for 'Games Of Court' were very amusing, including 'You negotiate a treaty with Spain. Move forward,' and 'John Gay writes a poem about you. Move forward.'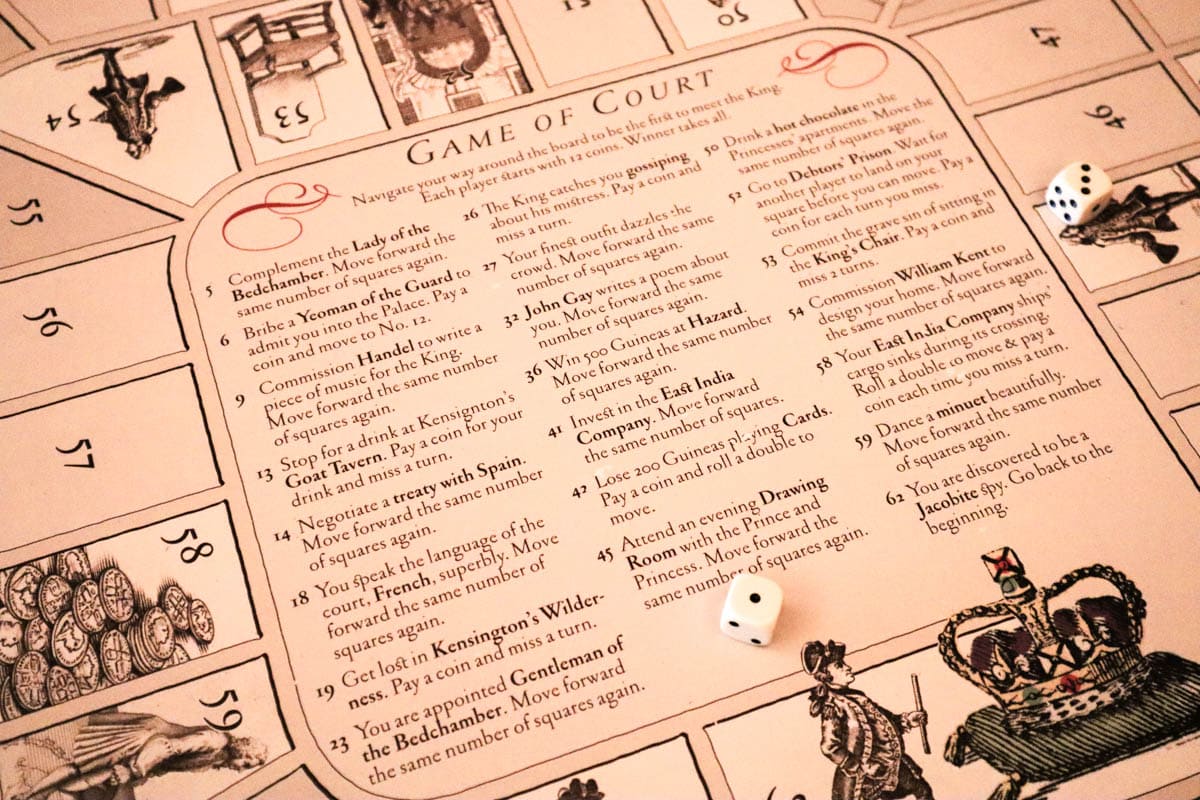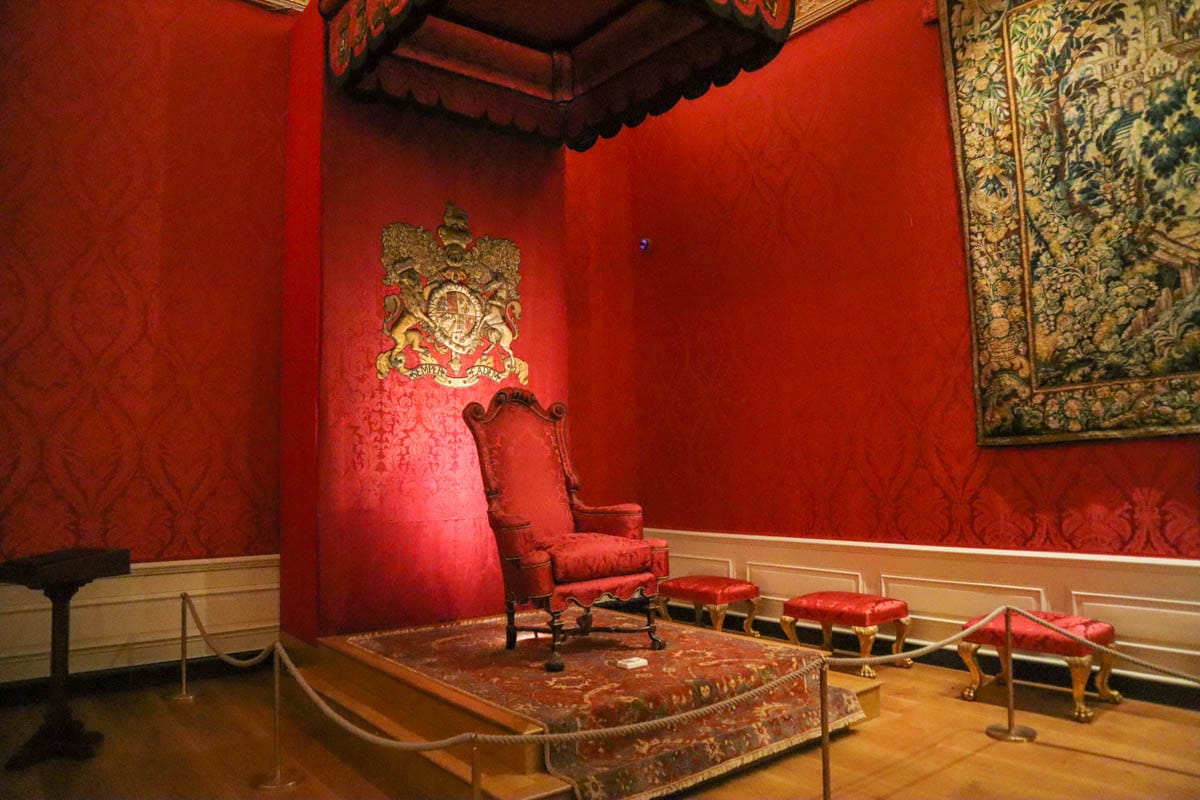 Meanwhile, the outfits were pretty intriguing too. The court dresses (mantuas) of the time featured humorously wide skirts, but they were flat at the front and back. Rather impractical, they were a display of wealth and status. Yep, the bigger and more elaborately-decorated your skirt, the richer you were.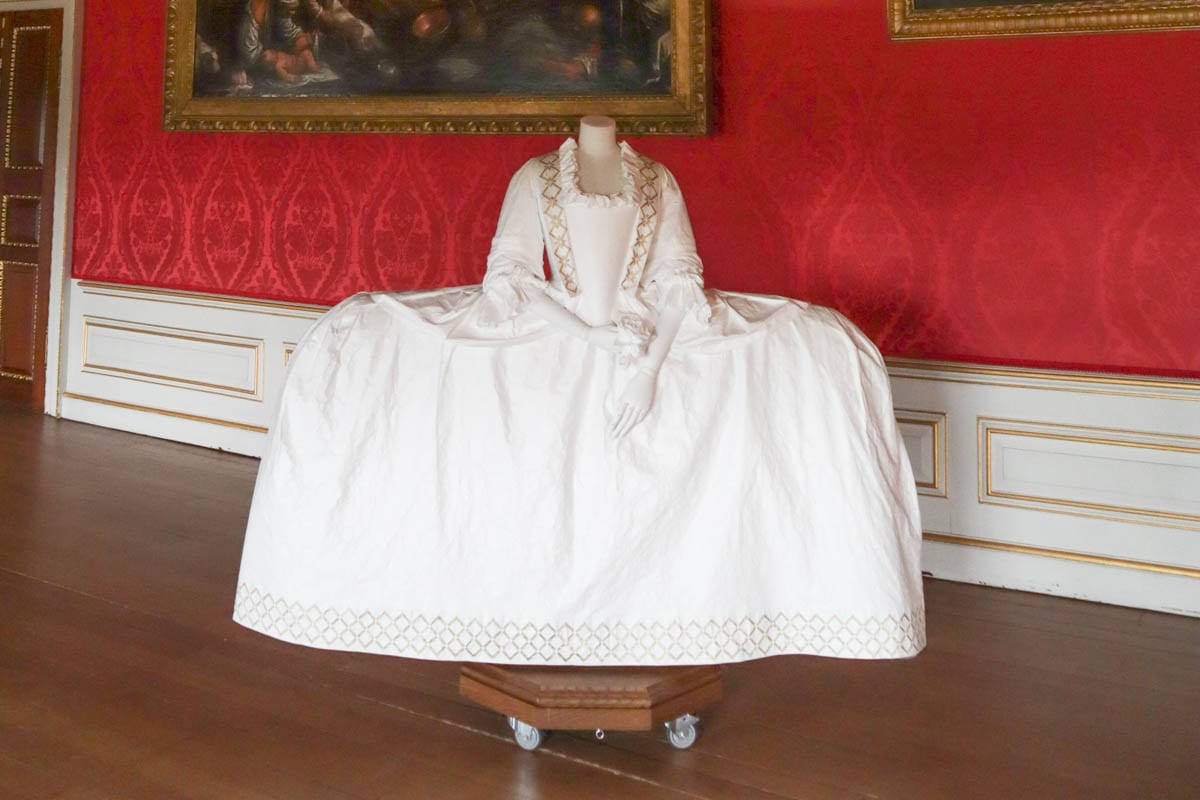 The Victoria Revealed exhibition charted Queen Victoria's life, from birth, to historic moments including becoming Queen, celebrating her jubilees and finally her death. I didn't know a huge amount about Victoria, but I found it fascinating walking up the stairs to the Red Saloon where she held her first privy council as queen at the age of 18. I'm double her age and can only imagine how daunting that must have been, especially when the news of her father's death was so fresh.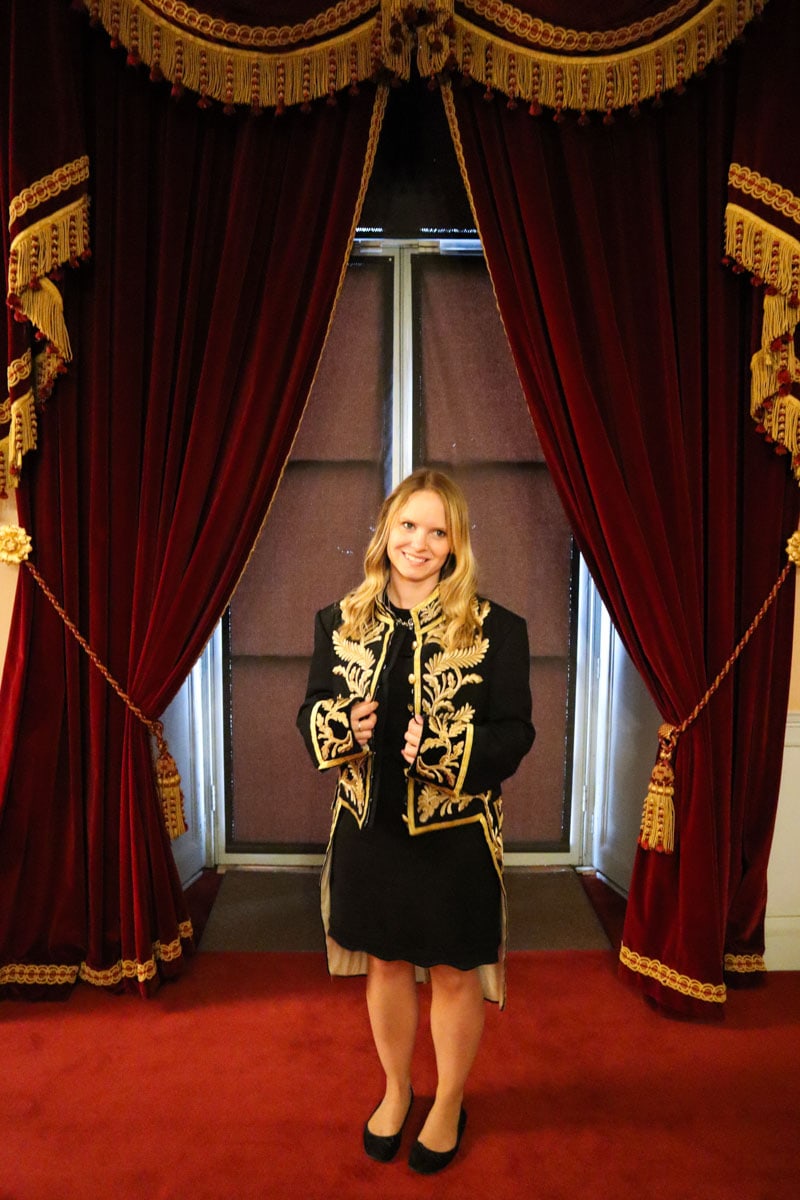 She didn't live in Kensington Palace once she was Queen, choosing instead to move to Buckingham Palace, but the exhibition is inspired by her own journals and has plenty of personal items on display. There's a chance to really understand all the different sides to her too – after all she was more than Queen, she was also a mother (to 9 children!) and devoted wife to Albert too.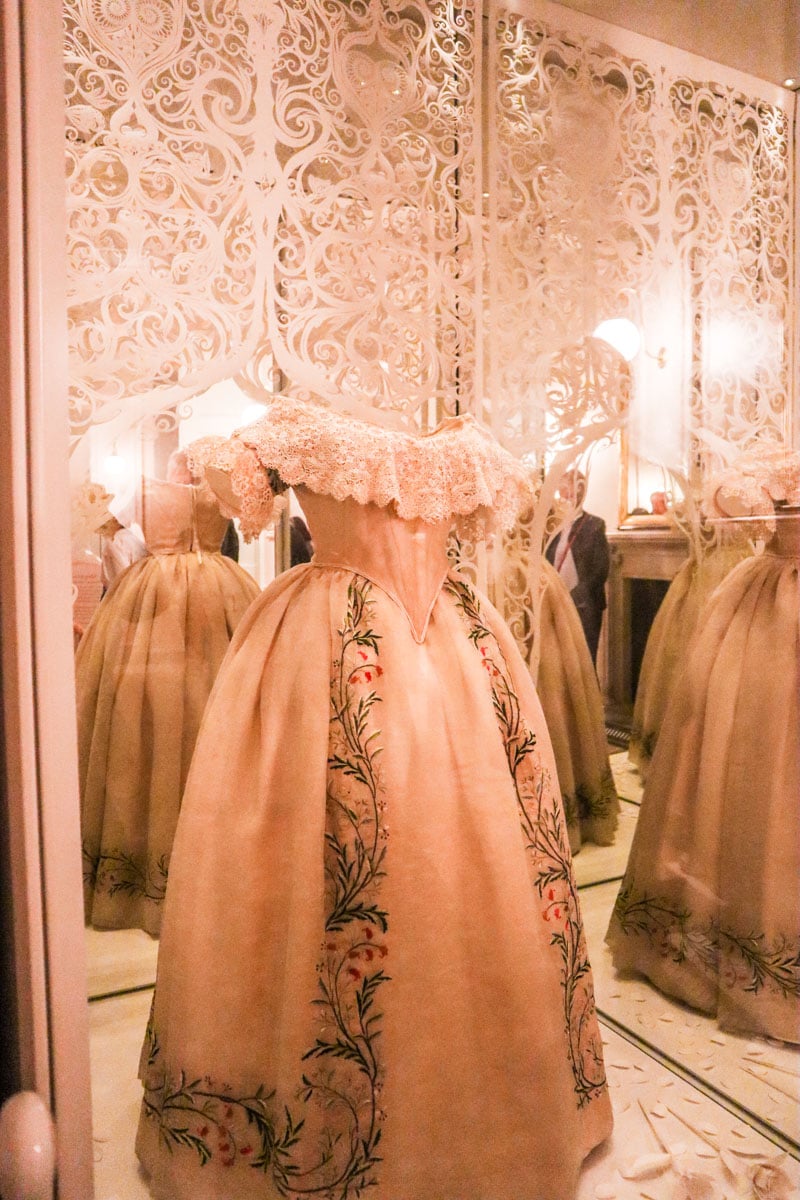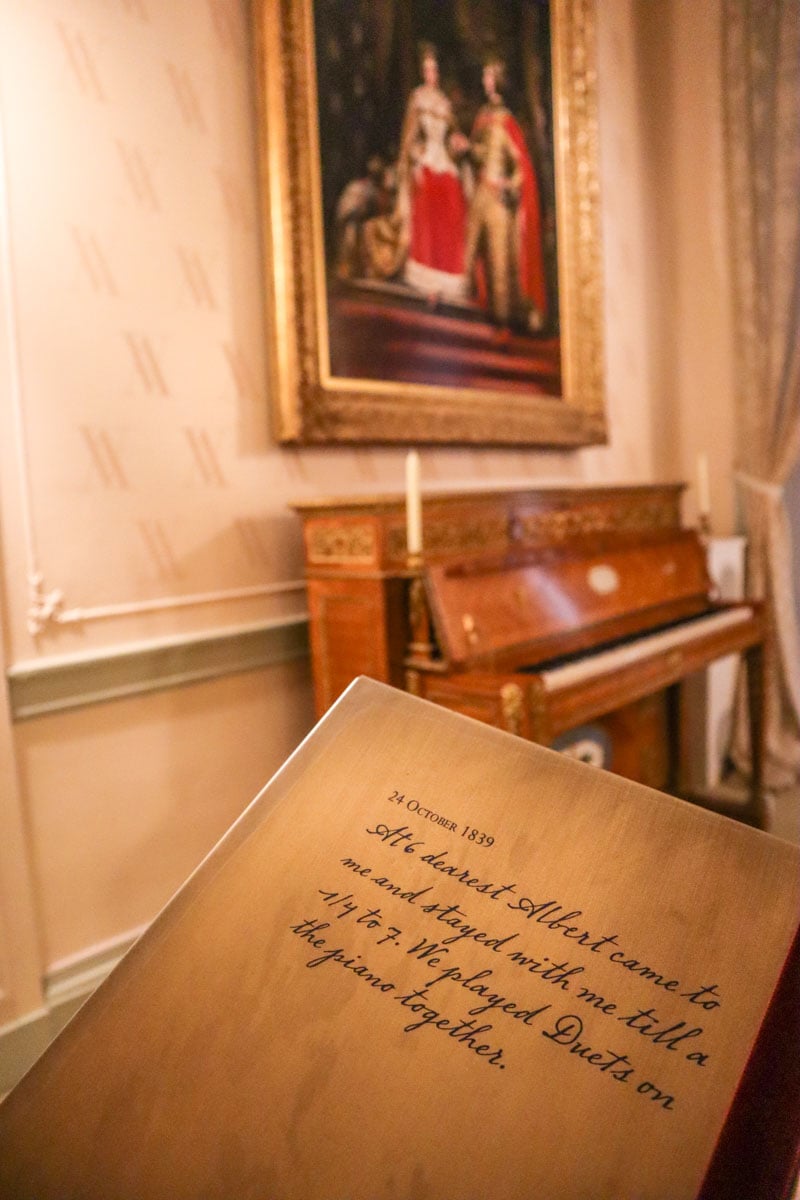 She and Albert loved music, art, and literature and there are plenty of items to peruse in the exhibition. Some of her crowns, broaches and tiaras are also on show, one of which was designed by Albert. It really was a wonderful romance by the sounds of it! When he died at the age of 41, Queen Victoria was inconsolable and spent the rest of her reign wearing black, and rarely appearing in public.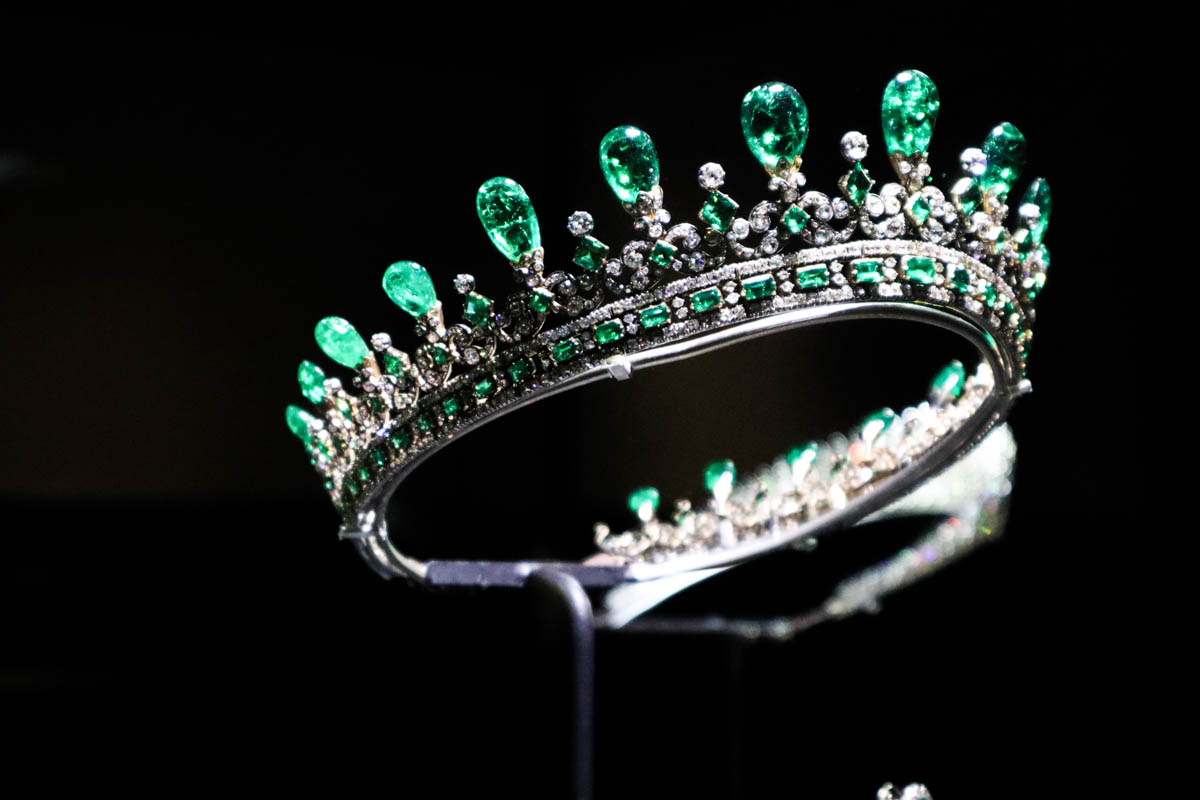 After exploring the palace, it was time to venture out to Kensington Palace Gardens. You can walk around the edge of the beautiful Sunken Gardens, along a tree-covered path. This was one of Diana's favourite places, and she often spent mornings chatting to the gardeners. I could see why she loved it so much.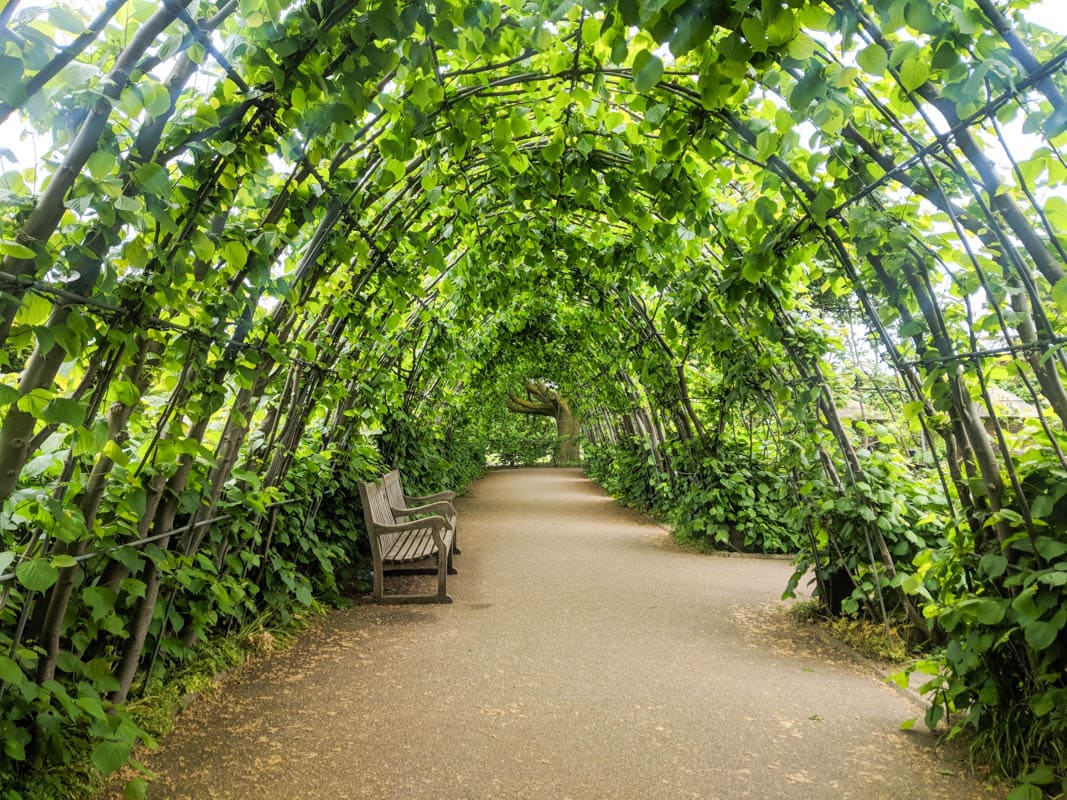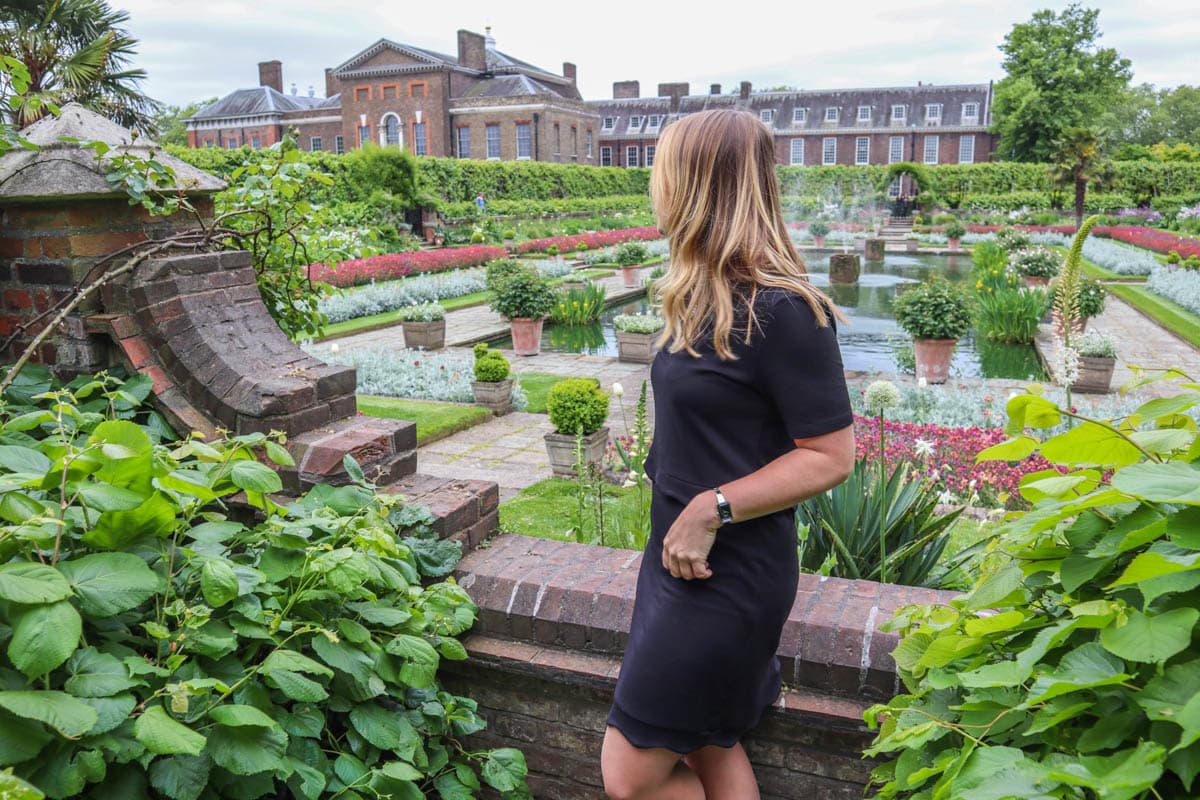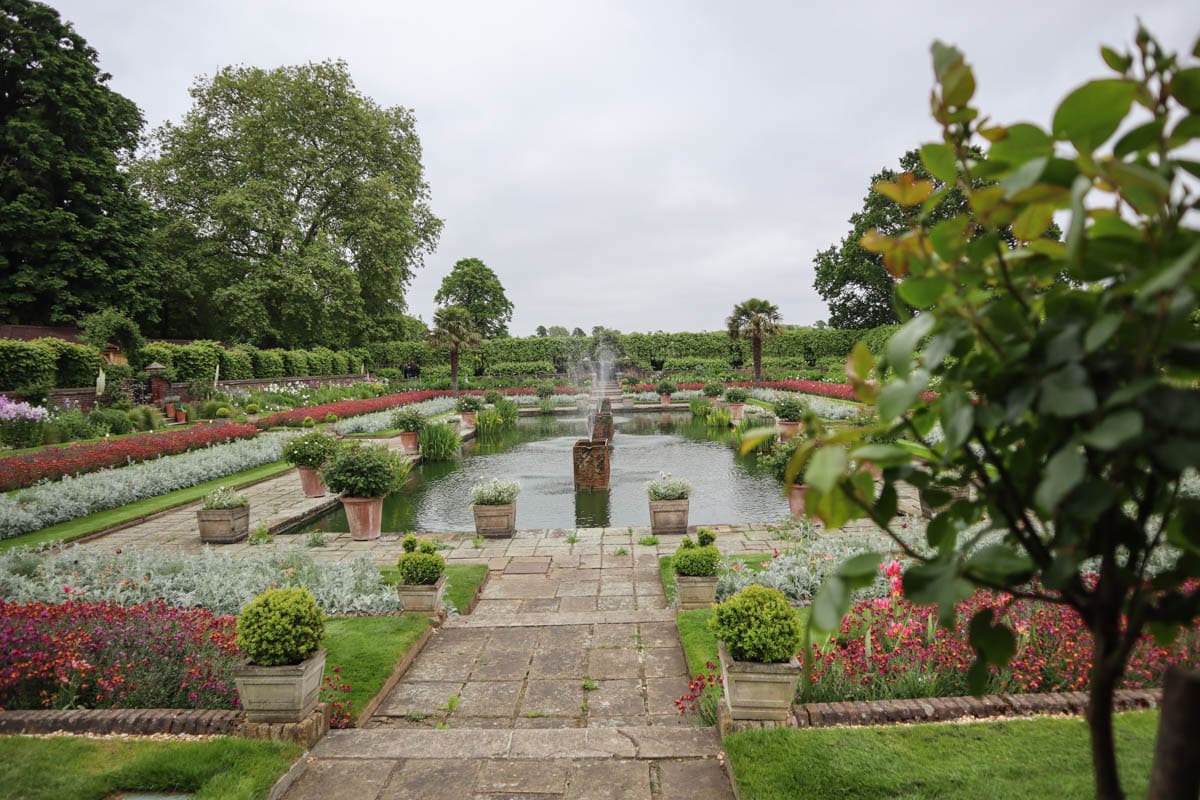 The gardens were a lovely place to round off my tour of Kensington Palace… oh no wait, there's one last place to visit. The gift shop! I couldn't help but look. They had everything from royal wedding tea, to HRH tea towels and jewellery fit for a queen (well one on a budget!)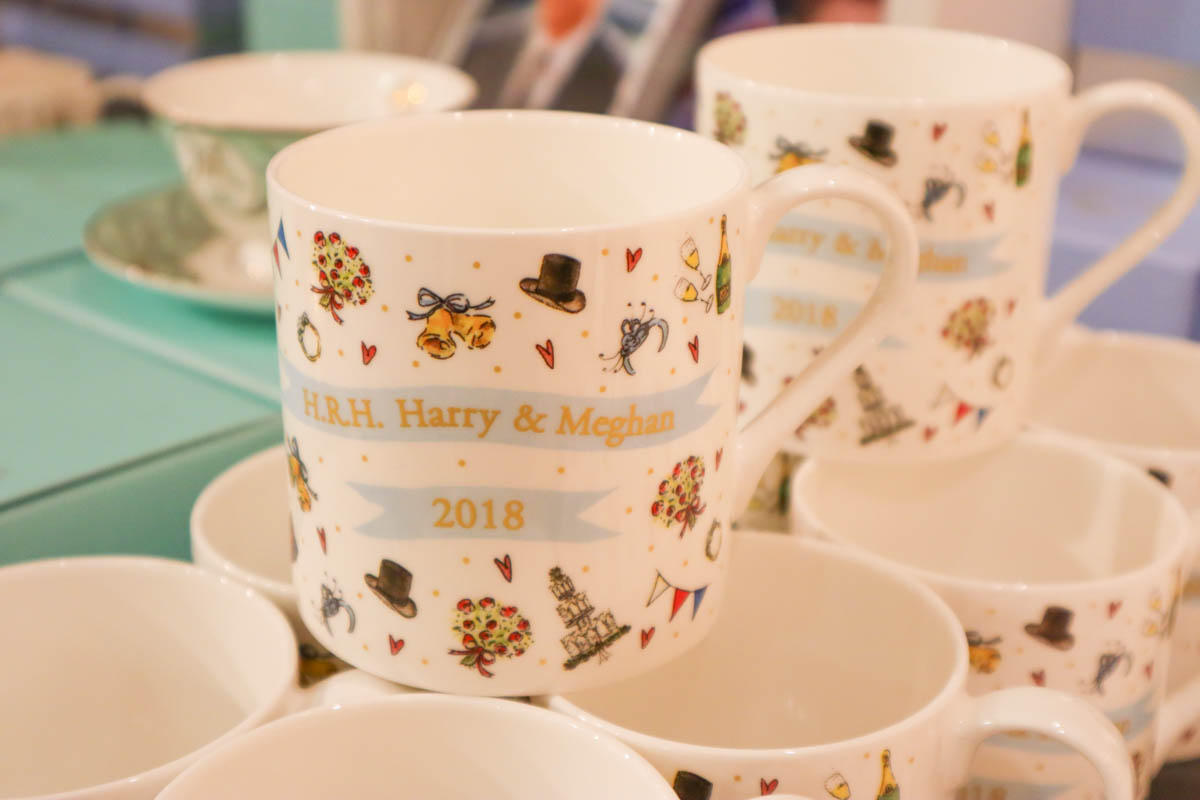 I hope you enjoy visiting Kensington Palace! You can find out more about visiting and book your tickets here.
If you're looking for more fun activities in London, don't miss my guides to quirky things to do in London, unusual hotels in London and some of my favourite unique restaurants in London!
Enjoyed this post? Pin it for later…