Looking for quirky hotels in London? From floating hotels, capsules and animal lodges, to arty rooms, old prisons and more, it's time to find out about some of the BEST quirky hotels in London for 2021.
I love hotels with character. You know, the sort you stay in for one night, and then spend your whole life telling people about. Remember when we stayed in a room decorated by a London graffiti artist? What about the one with the outdoor bathroom? Don't worry – that one wasn't in England! Brrr….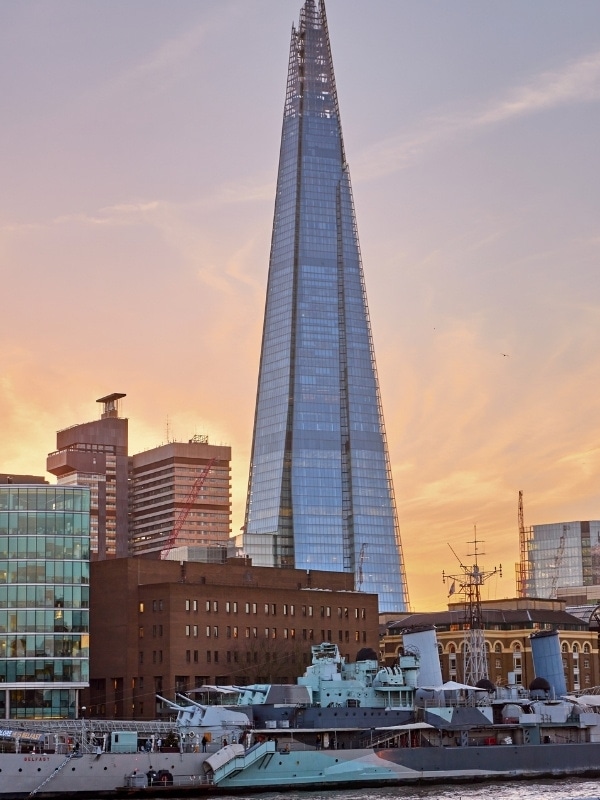 There's an overwhelming choice of places to stay in London, but sometimes it's fun to try something different. There are crazy hotels, unique hotels and some downright weird hotels in London. There's a huge floating hotel, one in a zoo and even a Japanese style hotel in London.
There are some really fun hotels in London which offer extra treats, like The Ampersand Hotel in South Kensington, which has a science themed afternoon tea. Who doesn't love a cucumber sandwich with a side of chemistry?!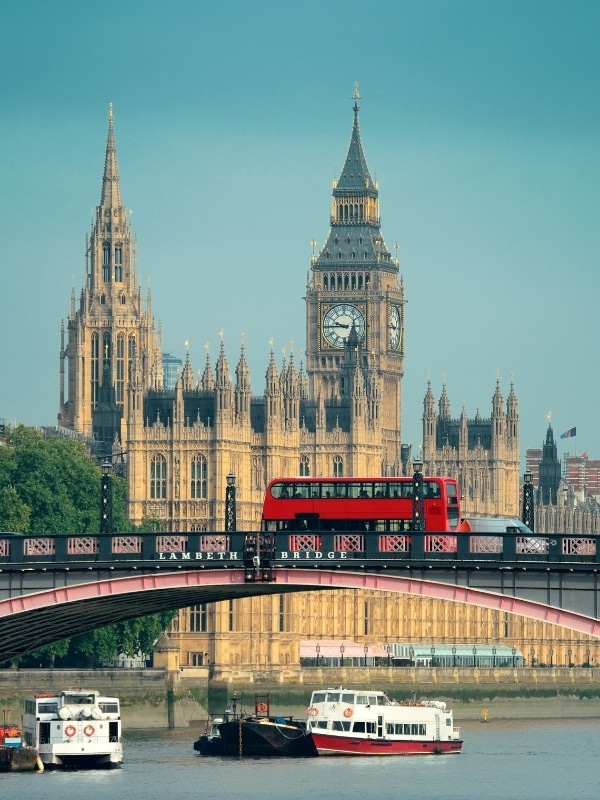 Those of you looking for truly unusual hotels in London will love The Georgian House Hotel in Victoria. It's got a spooky twist, and is the closest thing to a Harry Potter themed hotel that I've found in London.
This isn't a list of novelty hotels in London. There are incredible places like the Good Hotel, which is not only one of the best quirky places to stay in London, it's also got the community at its heart. Find out more about that one below – it's a fave of mine.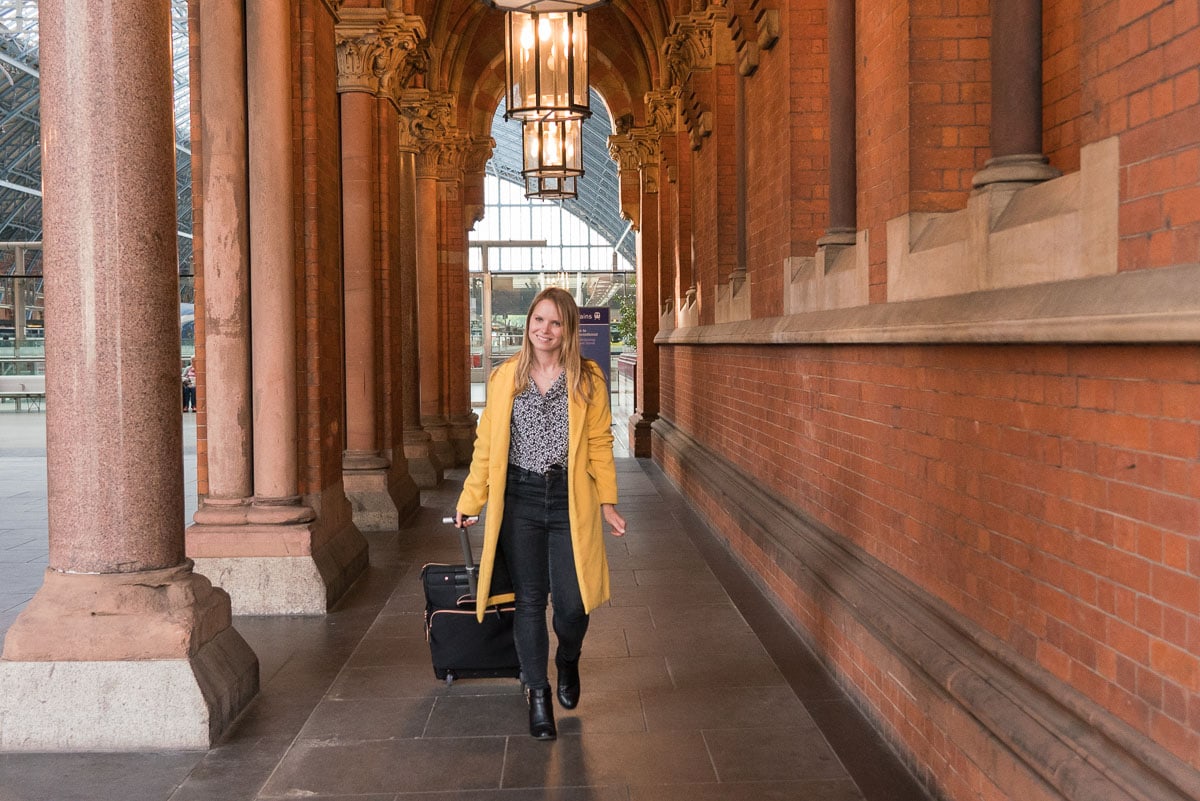 So, if you're looking for something for a special occasion, or just fancy trying something different, here's my guide to London's quirky, unique, boutique and damn unusual hotels! Oh, and if you fancy a trip out of town, don't forget to take a look at my guide to the coolest places to go glamping near London. They include treehouses, yurts, shepherds huts and houseboats!
This has to be one of the most unique hotels in London! This chic floating hotel (or boatel) is moored at Royal Victoria Dock. Forget tiny cabins, on this yacht you'll enjoy large rooms with river views.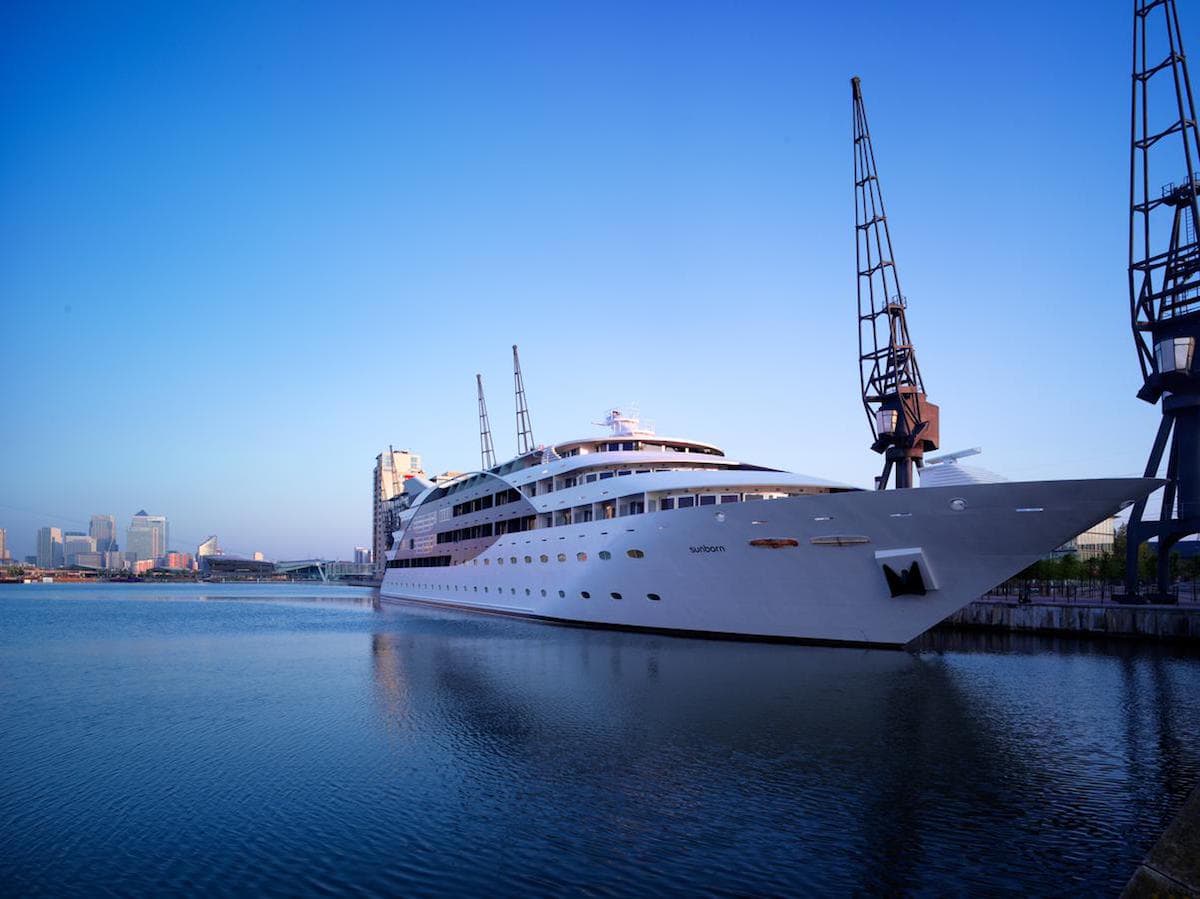 For the ultimate in relaxation, take a trip to Symphony Spa or enjoy a delicious meal at the restaurant.
Ever wondered what it would be like to have a sleepover at the Zoo? The ZSL London Zoo Lodges are luxury lodges hidden away in the heart of Land of the Lions.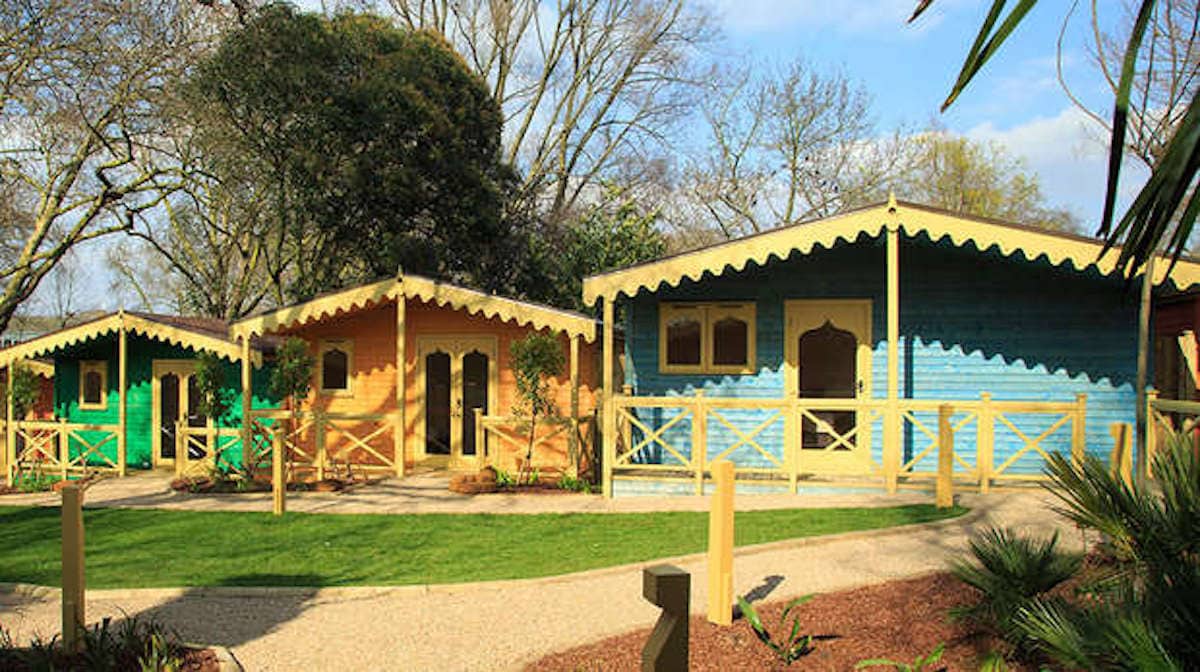 If you book to stay you'll enjoy after-hours tours, a two-course dinner and entry to the zoo. If you've always dreamed of waking up to the sounds of elephants, parrots and lions, then this unique London experience is for you!
This had to be on my list of quirky hotels in London! Opposite the Natural History Museum, this colourful hotel makes a change from the laid back muted décor of so many boutique hotels in London.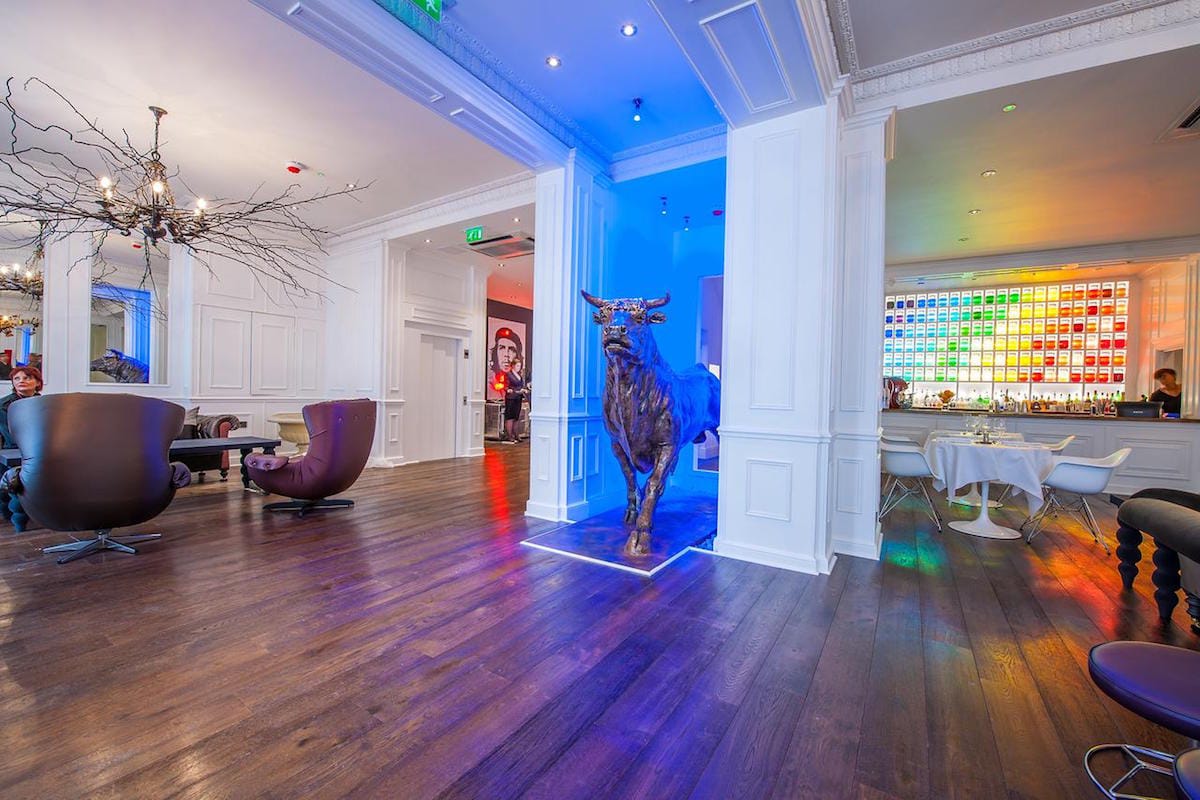 Along with flamboyant décor in the bedrooms and an entrance with murals and sculptures, the hotel features eight gallery spaces with different artworks on display. After the recent trend of rainbow-coloured decor, I think this is one of the top places for an overnight stay in London.
While this one is officially a hostel, I decided it'd be a shame not to include it. This building used to be a courthouse, and the Clink team have taken care to preserve a few elements from its former use.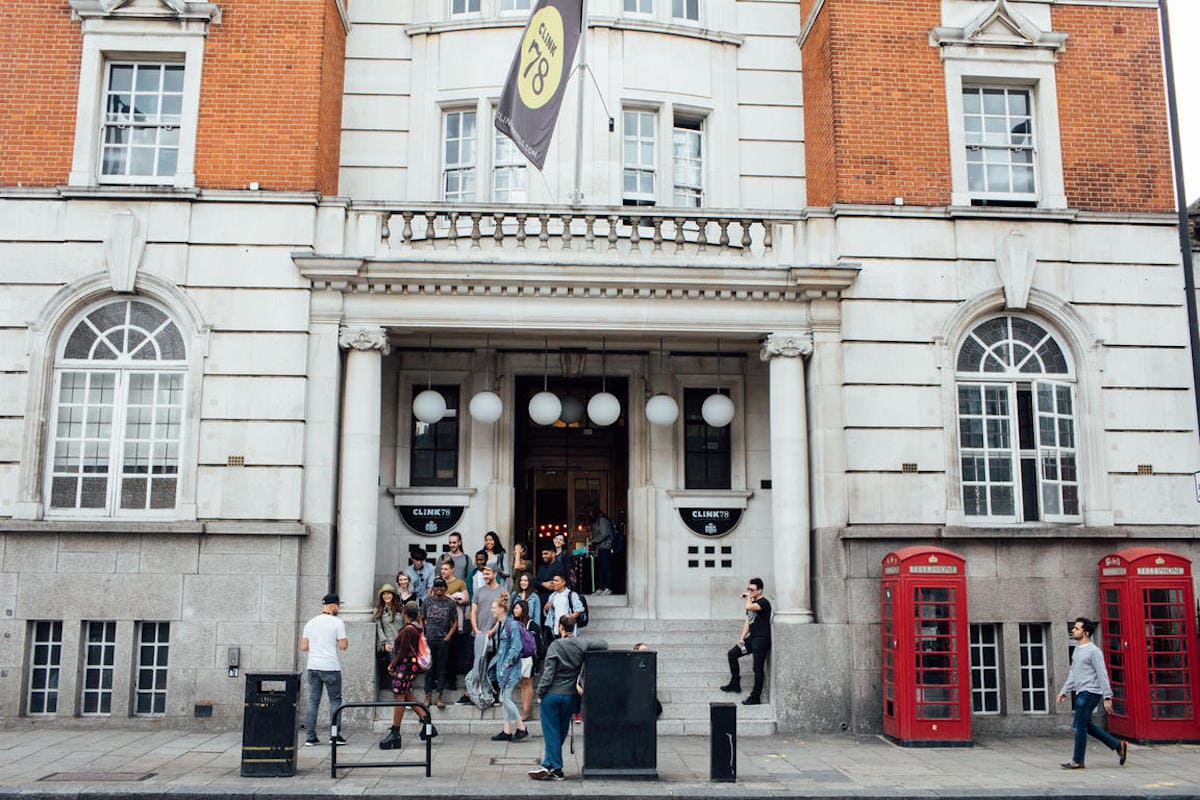 Yep, you can choose to sleep in a former prison cell or take a seat on one of the old courtroom pews in the TV area.
W Hotel, Leicester Square
If you want to book into one of the kitschiest hotels in central London, stay in a penthouse suite at the W, right on the corner of Leicester Square.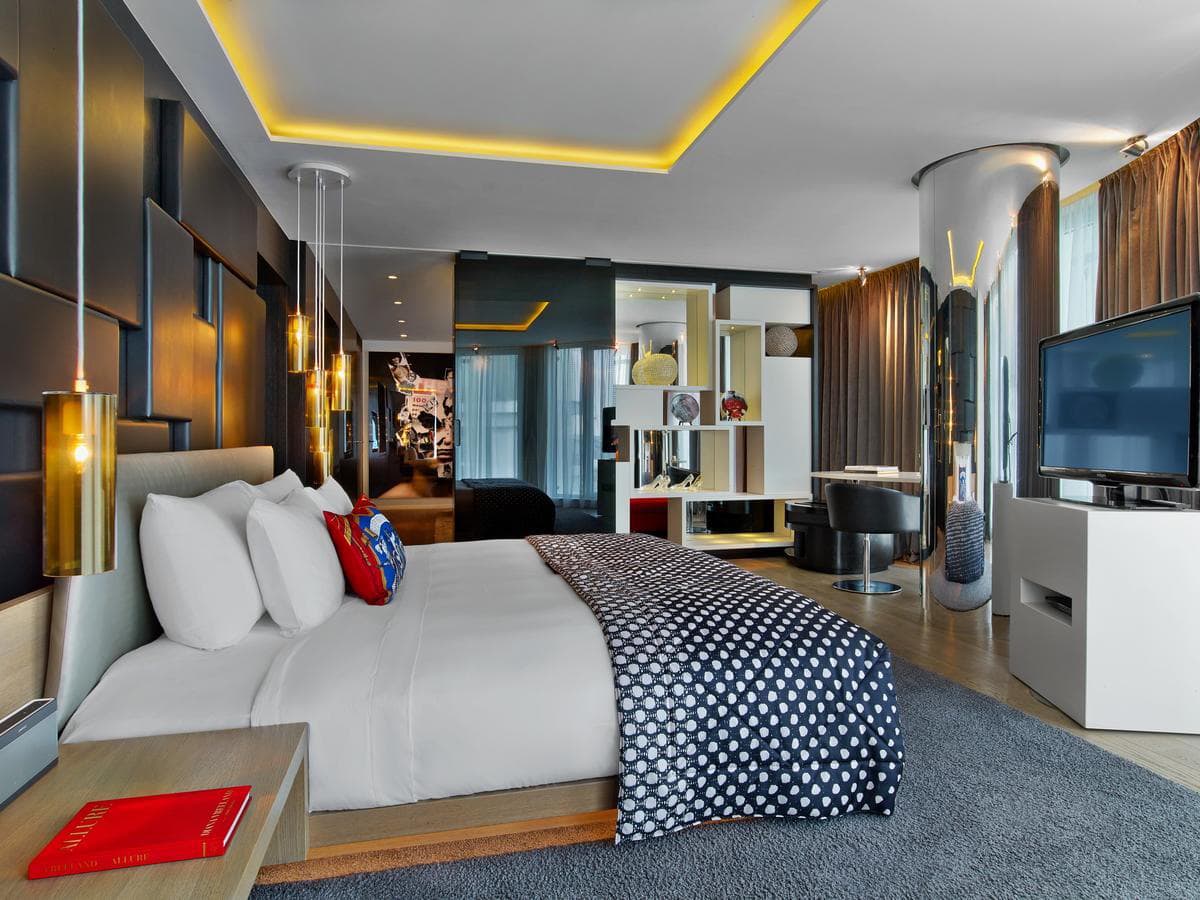 The Wow Suite is kitted out with a chic vanity area, giant corner sofa (perfect for entertaining) and floor-to-ceiling windows with views over the city. Oh and don't forget the fact the bar downstairs is home to one of the biggest disco balls you'll ever lay eyes on!
Bedrooms at this five-star boutique hotel are individually decorated with bold contemporary wallpaper designs and original Victorian features. Along with Apero (a restaurant serving Med cuisine) there's a library, games room and a wine room.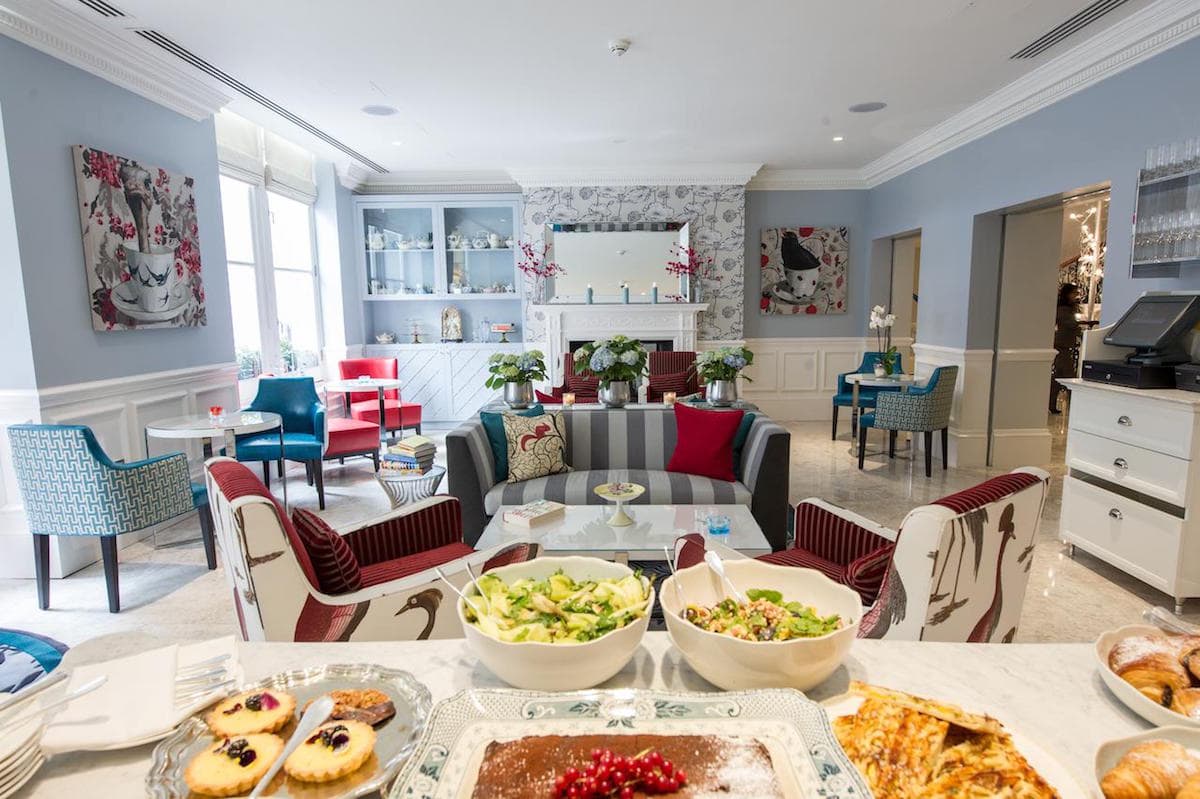 If you fancy a meal with a twist too, book in for the Science Afternoon Tea, which won Best Themed Afternoon Tea at the Afternoon Tea Awards this year. Expect the unexpected with jellies served in petri dishes, chocolate spacemen and a bit of magic!
Each room at this charming 10-bedroom modern London hotel is packed full of character. There are quirky furnishings and original artworks around the building, and a fab restaurant downstairs, The Cambridge Street Kitchen, which serves up seasonal dishes.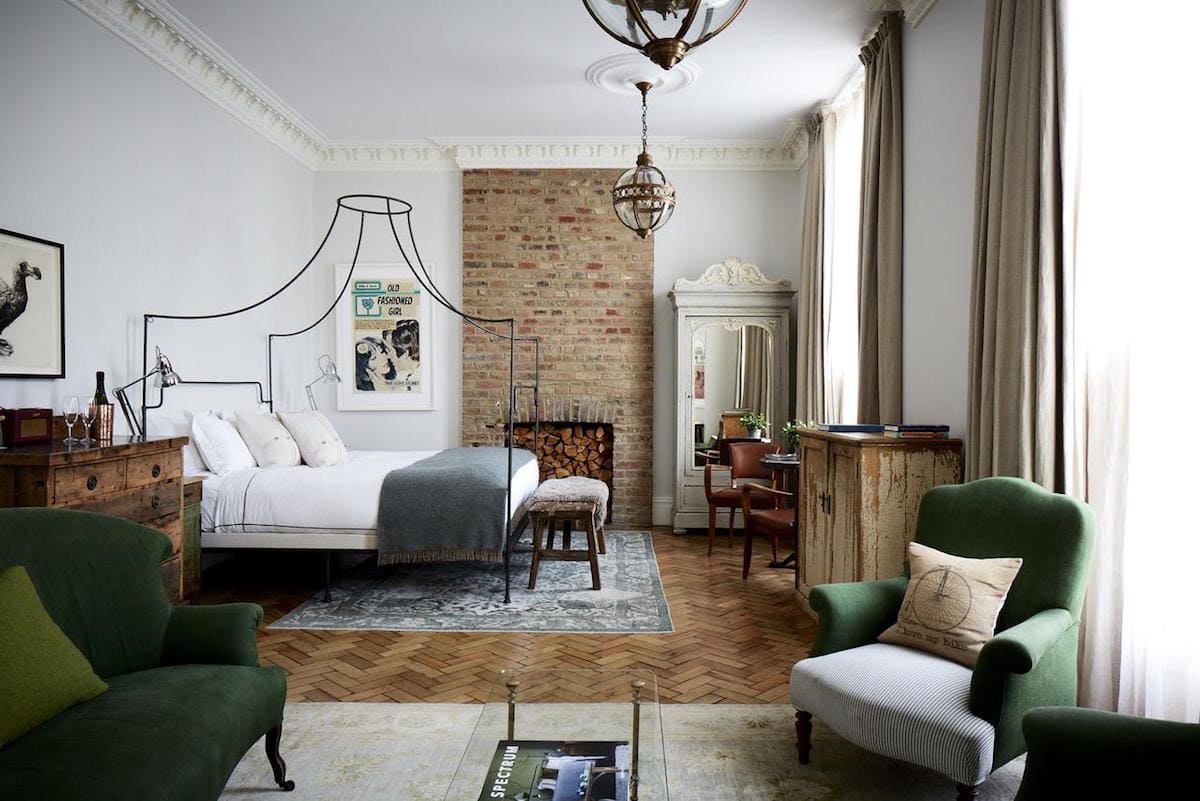 The hotel group's story is a great one too – it started in Brighton when the owner put an ad out to find artists to decorate the rooms in exchange for their board. The gamble paid off and the idea has now been replicated at five Artist Residence's around England.
Another floating hotel in Royal Victoria Dock, the Good Hotel offers something different to the glitzy luxury of Sunborn. This one is industrial in style, like a big floating platform.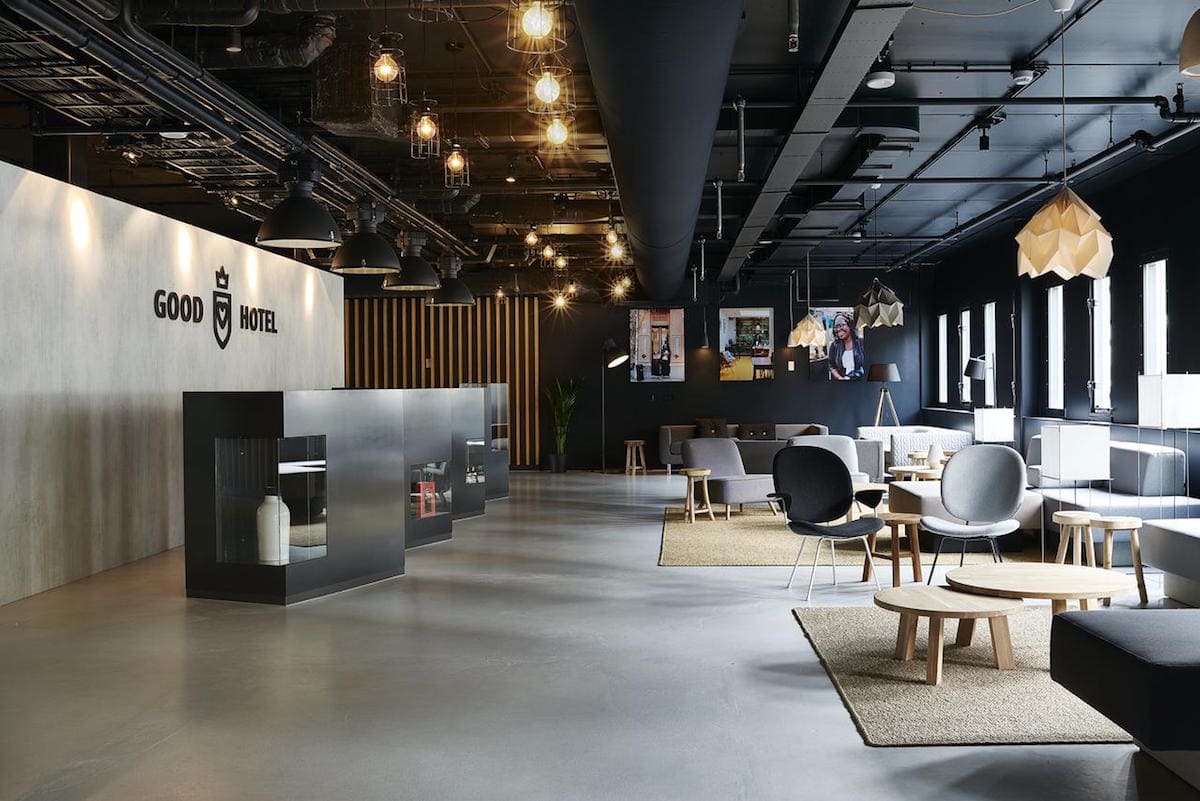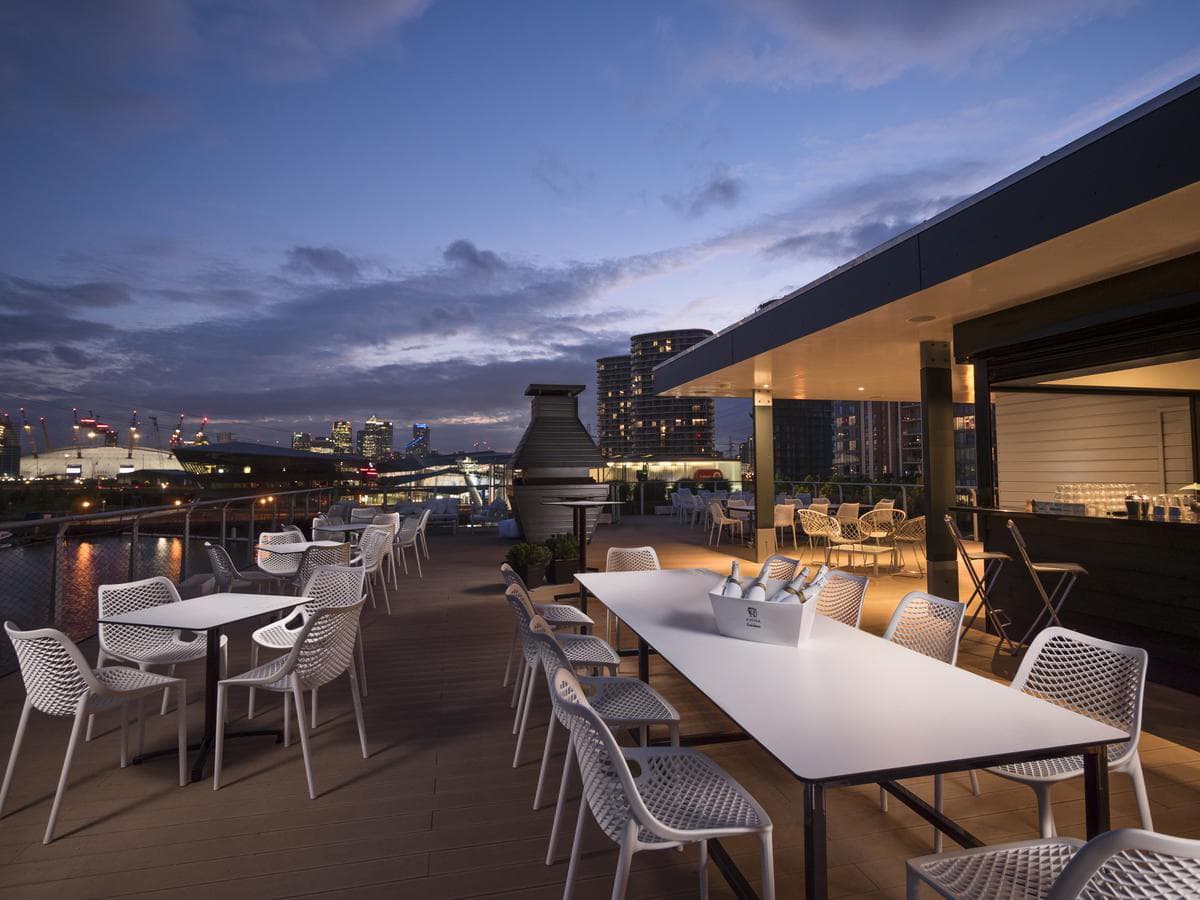 It's also got a 'good' heart, working with locals who are struggling to find employment and training them up in hospitality, as well as working with local businesses where possible. It's still a smart experience, with chic rooms, a large living room area and a rooftop terrace with views over The Thames.
Another hostel creeping onto the list… yep, this is the UK's first capsule hostel! While this experience might not be to everyone's taste, it's certainly a unique one.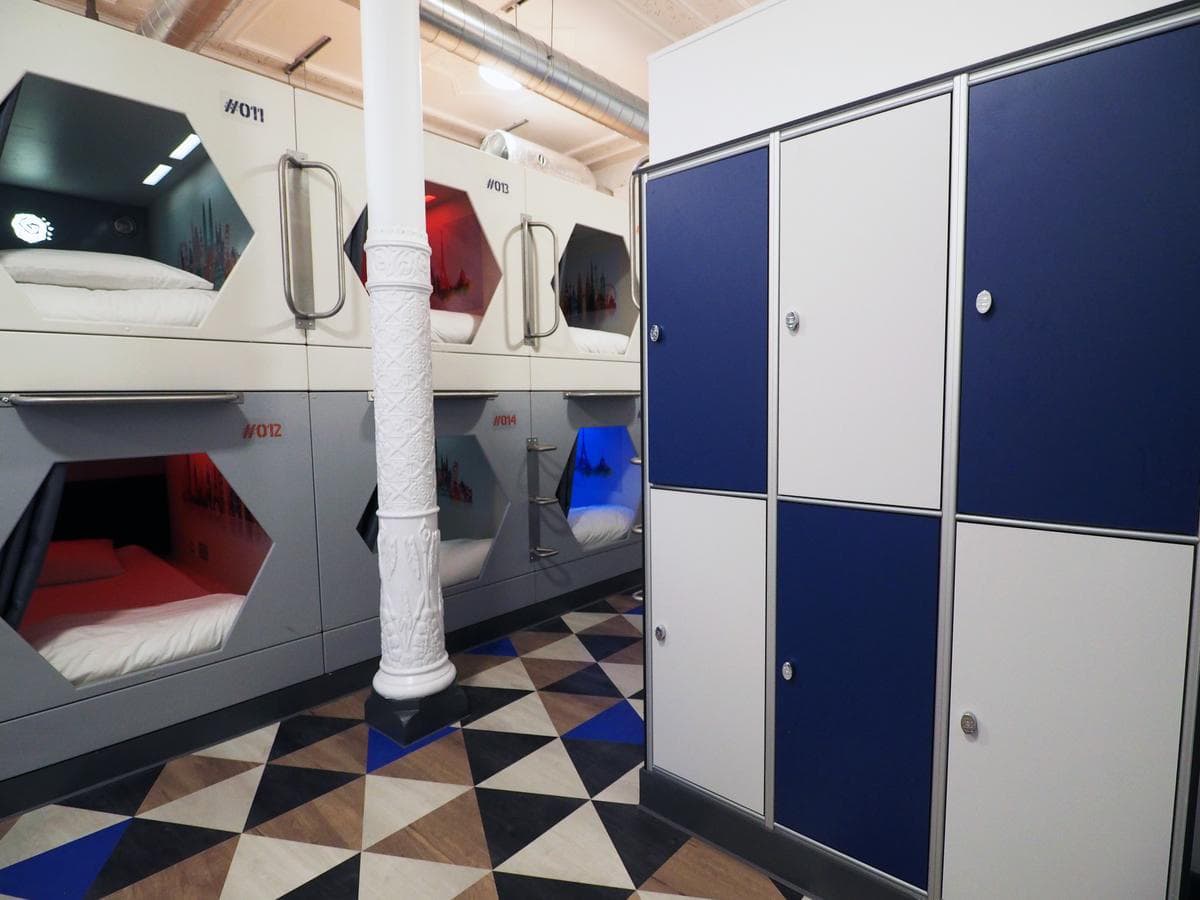 The Japanese-style capsules are hi-tech too, with USB ports, ventilation and mood lighting. Prices start around £25 per night, which is a bargain considering how central this is!
Fancy a quirky hotel in London with a magical twist? Dating back to 1851, there's more to this five-star boutique hotel than meets the eye. Rooms are concealed behind a secret bookcase and feature stained-glass windows, spooky archways, potions, cauldrons and a range of magical artefacts.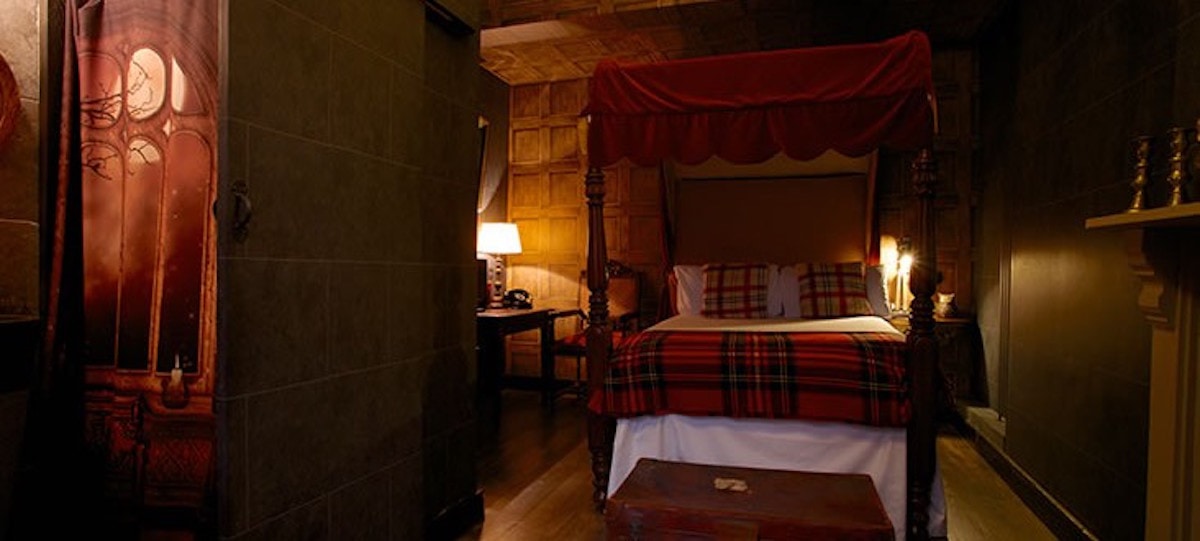 Oh and if you really want to round off your stay in style, order the magical breakfast! This is one of the most memorable places to stay in London.
This hotel was once The Great Marlborough Street Magistrate's Court, where many famous cases took place. Notable cases include those of Mick Jagger, Keith Richards and Oscar Wilde.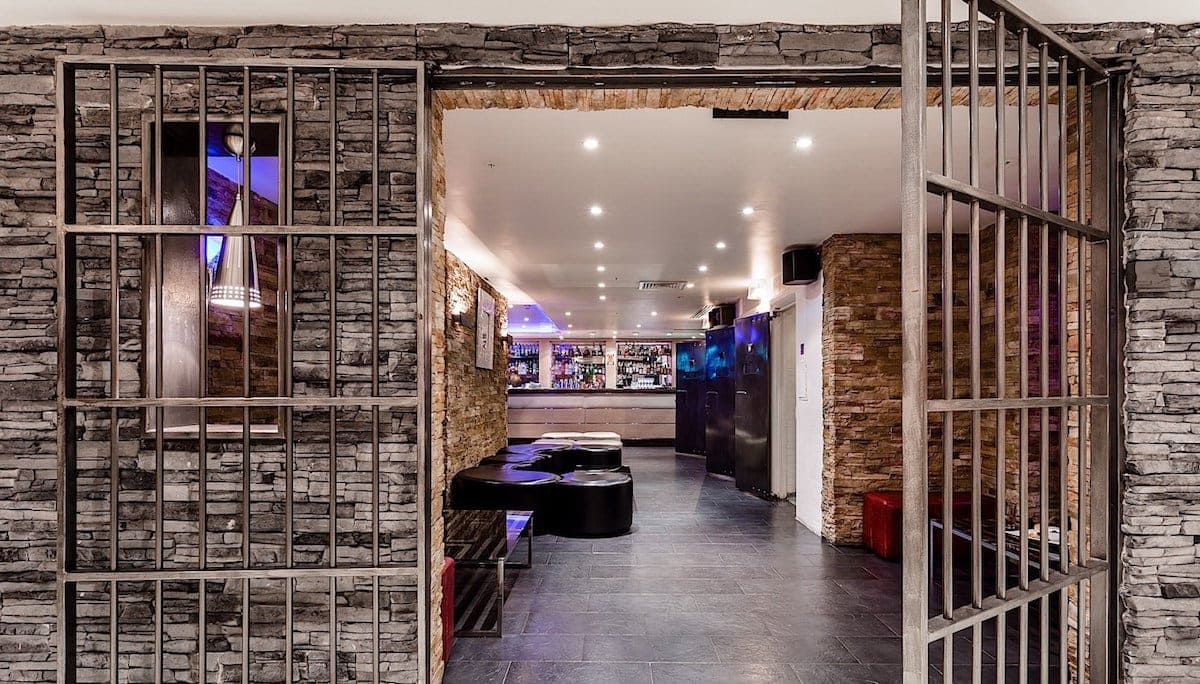 Plenty of original features have been preserved including three of the prison cells which now make up part of the bar. Other historic features can be spotted in the hotel's restaurant Silk, which was once the main courtroom. Want to stay in a piece of history? Book into the Magistrates Suites which used to be the Judges' quarters.
Don't forget, if you fancy a trip out of town, be sure to take a look at my guide to the coolest places to go glamping near London. They include treehouses, yurts, shepherds huts and houseboats!
---
When Is The Best Time To Visit London?
England is a country obsessed with weather. Don't know what to say? Comment on the weather! We talk about it a lot, but contrary to what you may have heard, we don't have awful weather in England. It's just a little unpredictable and varies from region to region.
You can expect average lows of around 5 °C in London in January / February, and highs around 25°C in July / August.
If you're wondering when is the best time to book a stay at one of these unique London hotels, I'd suggest planning a trip in May or June. The weather tends to be warm and sunny, rain is at a minimum and it's out of peak season, so you shouldn't be battling any big crowds either. The longest day is around 20th June every year, so it's a time you can enjoy maximum daylight hours exploring!
I've never been a fan of November in London – it gets pretty bleak! It's the wettest month of the year, and while December can be pretty cold, there's a Christmas magic around the country which always puts a smile on my face!
---
Fancy seeing more of London's quirky side? Don't miss my guide to to the most unusual things to do in London, my top London date night ideas and my guide to the most unusual restaurants in London.
I hope you've enjoyed reading about these funky and unusual hotels in London.
If you have, why not pin it to Pinterest so you can look back at it later?