Set within a 1000-acre private nature reserve, Lapa Rios, Costa Rica is one of the most spectacular lodges you'll ever visit.
I've stayed in some incredible places on my travels, but Lapa Rios is one of the most memorable yet. Sleeping in impressive wooden bungalows with enormous terraces, and just nets for windows means you feel closer to nature than ever.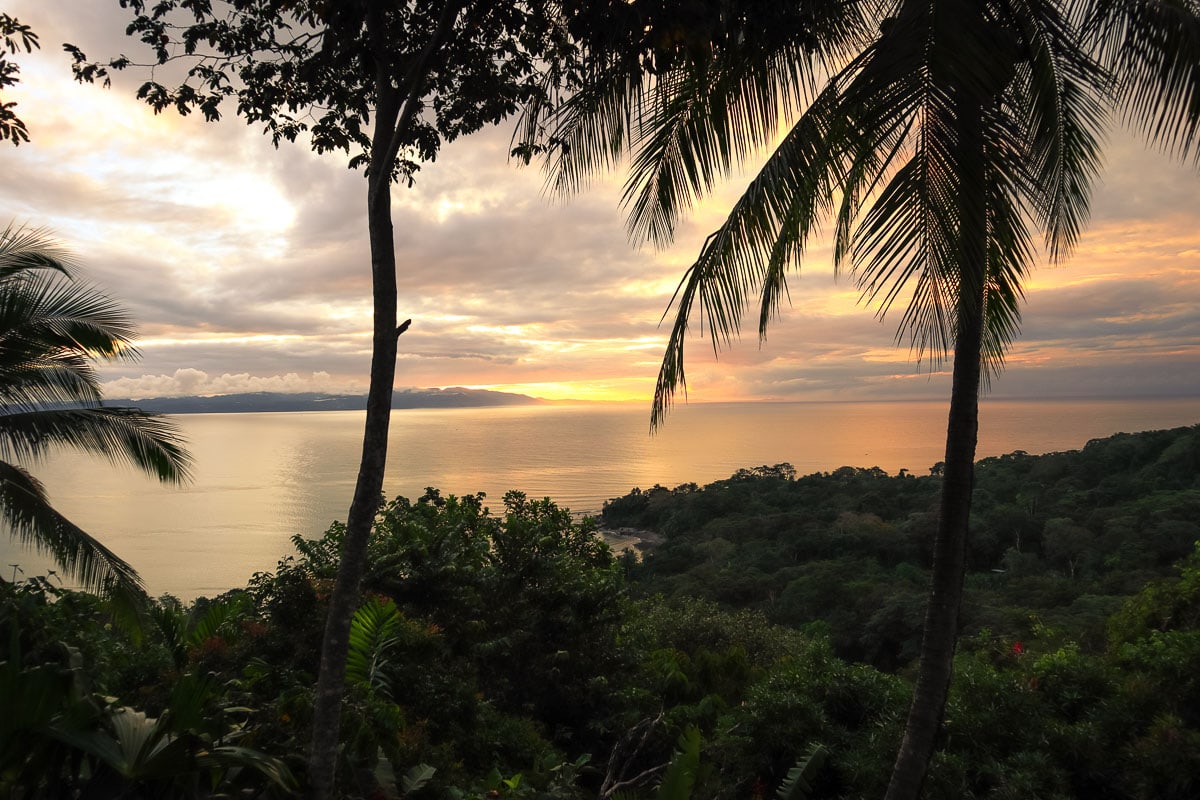 Frogs hop along the pathways, toucans and macaws flap from tree to tree, and the howls of the local howler monkeys sound loud throughout the day. You don't have to search for wildlife, it's right there on your terrace, by the swimming pool, outside (and sometimes inside!) the restaurant and in the surrounding skies. And you know what? It's absolutely magical.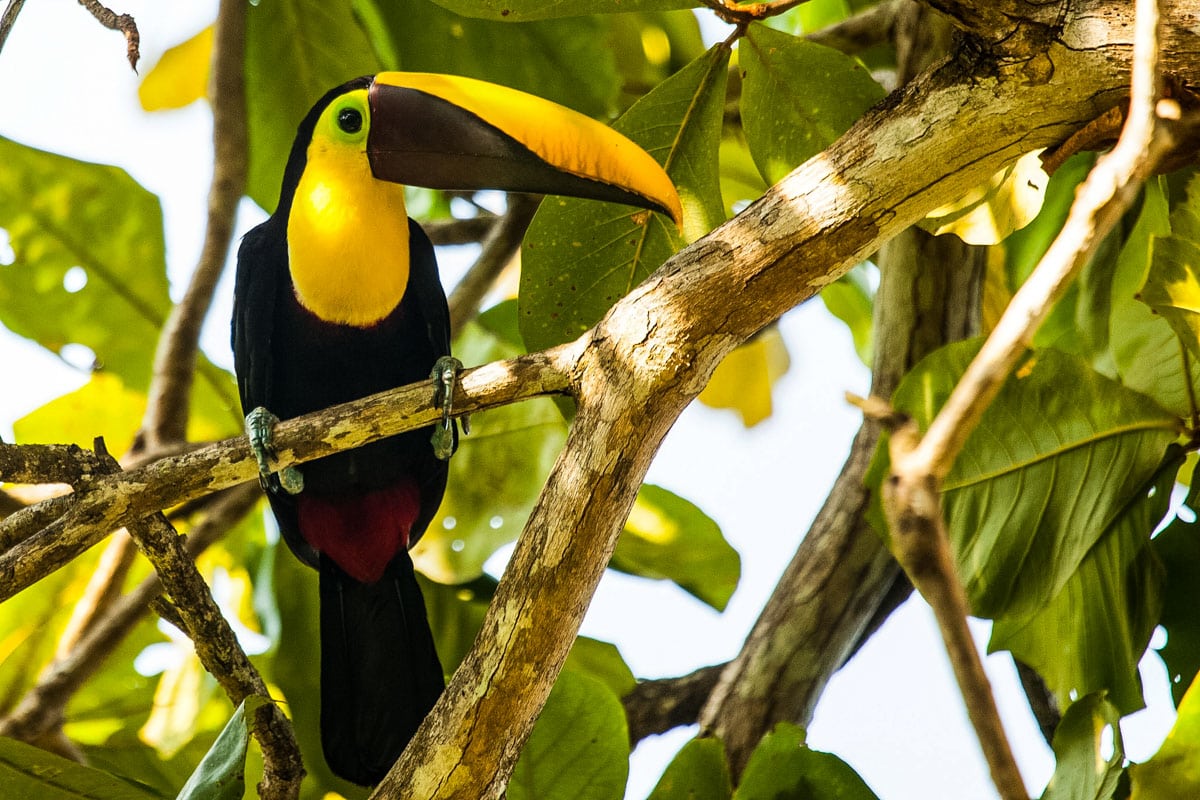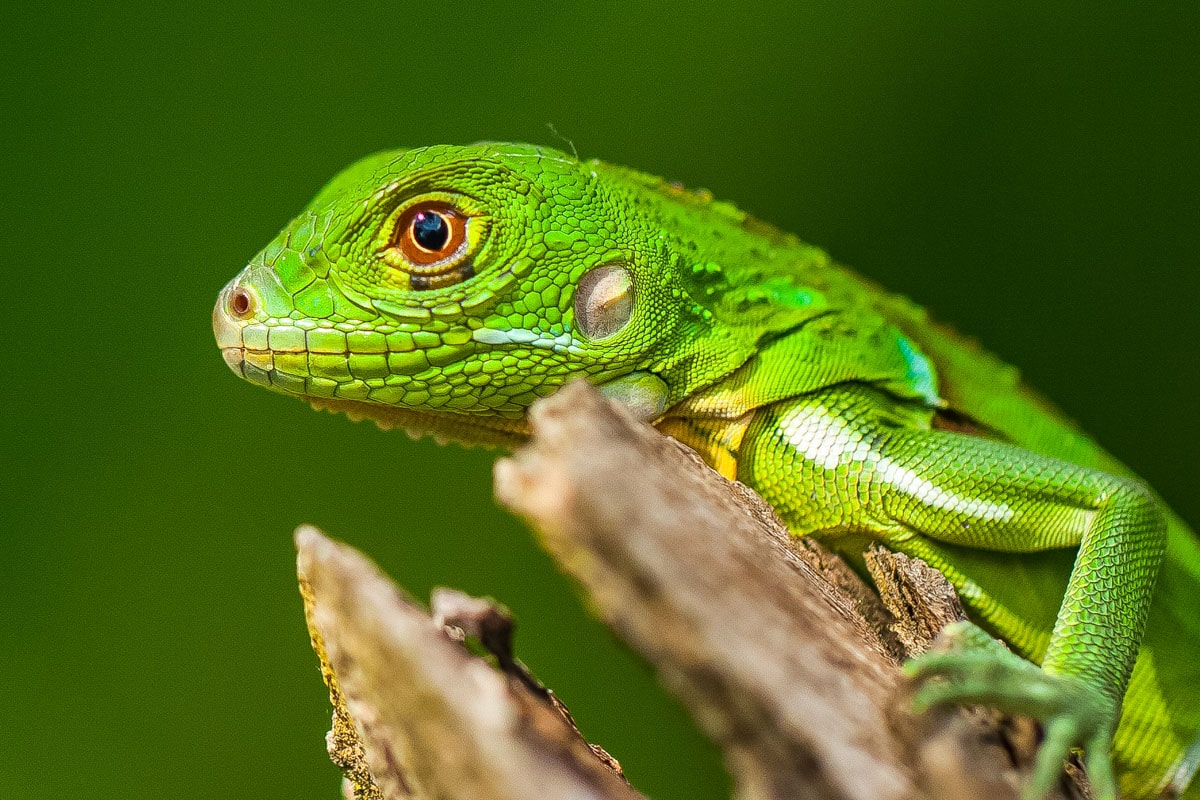 Where Is Lapa Rios, Costa Rica?
Located in Matapalo in Costa Rica's Osa Peninsula, Lapa Rios Lodge sits within a 1000-acre private nature reserve. It's around 12 miles from the town of Puerto Jimenez where there's also a small airport. If you're arriving to San Jose, then I'd recommend catching the 50-minute flight with Sansa Airline as it'll save you a lot of time, leaving you more precious minutes in the beautiful rainforest!
At the airport, the team from Lapa Rios will be waiting with welcome drinks and their private vehicles, ready to transport you to the lodge.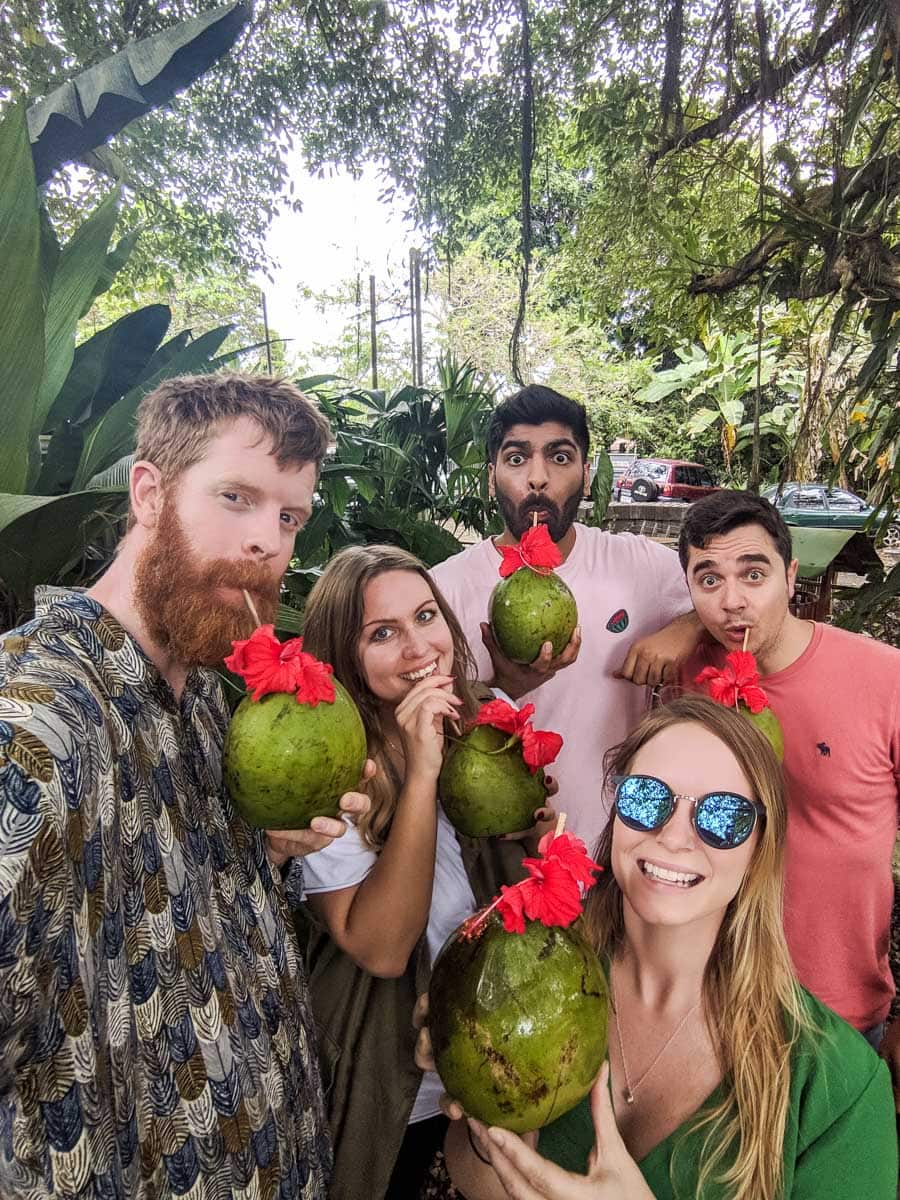 From Lapa Rios ecolodge, it'll take you around an hour to drive to the starting point for travelling into Corcovado National Park – a place that is an absolute paradise for wildlife lovers.
Take a look at this Lapa Rios map to check the location in more detail.
What Is Lapa Rios, Costa Rica?
This rainforest ecolodge has sustainable tourism at its heart. Opened in 1993, the owners set out to create a sustainable lodge, which protected its endangered surroundings. The lodge has won countless awards, and has been flying the flag for ecotourism since it opened.
It was named one of National Geographic Unique Lodges In The World – a deserving accolade considering the spectacular design, location and its ecological conscience.
The property sprawls throughout a section of rainforest… so much so, it's pretty much hidden! You'll arrive at the hotel's reception and restaurant/bar area. The restaurant has a spectacular spiral staircase in the centre, which I just couldn't stop taking photos of! Beyond that are terraces, a Wifi area, and a swimming pool.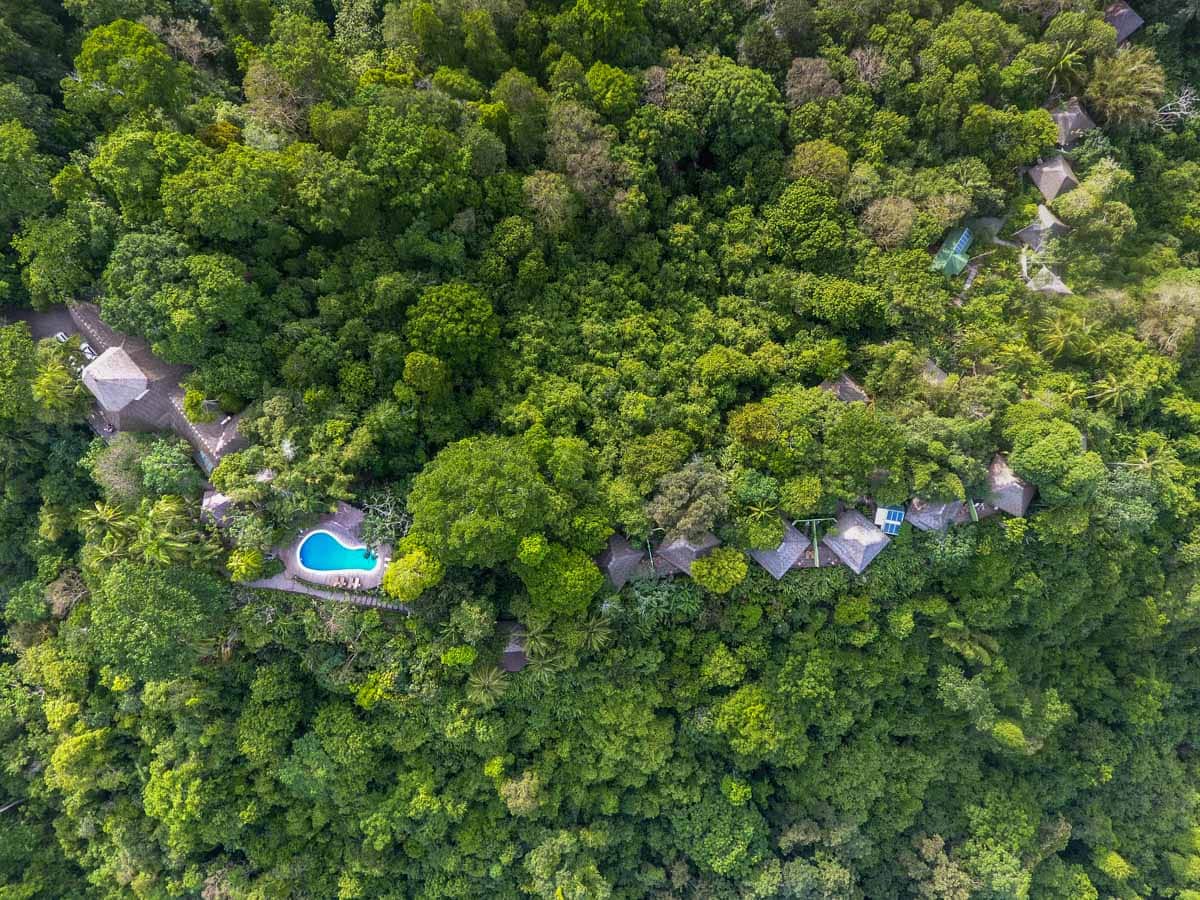 After the pool you meander down various paths to reach the bungalow accommodation. There are only 17 bungalows at Lapa Rios, so it's an exclusive place to check in!
You really can't get closer to nature. I saw toucans by my terrace, macaws by the restaurant and even found a frog on my door one evening! Don't worry, it hopped off so I could go in…! You can sometimes spot sloths too. It's worth noting that I didn't feel unsafe, and I wasn't being continually bitten by mosquitoes!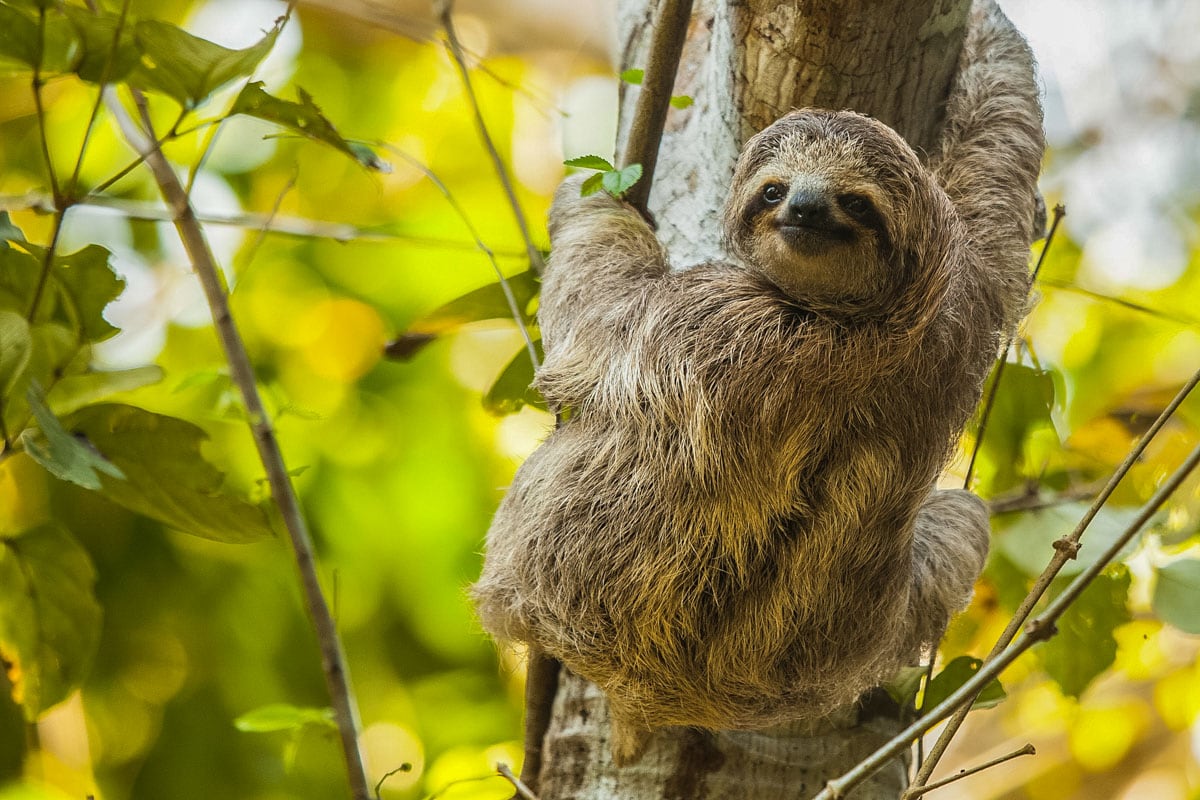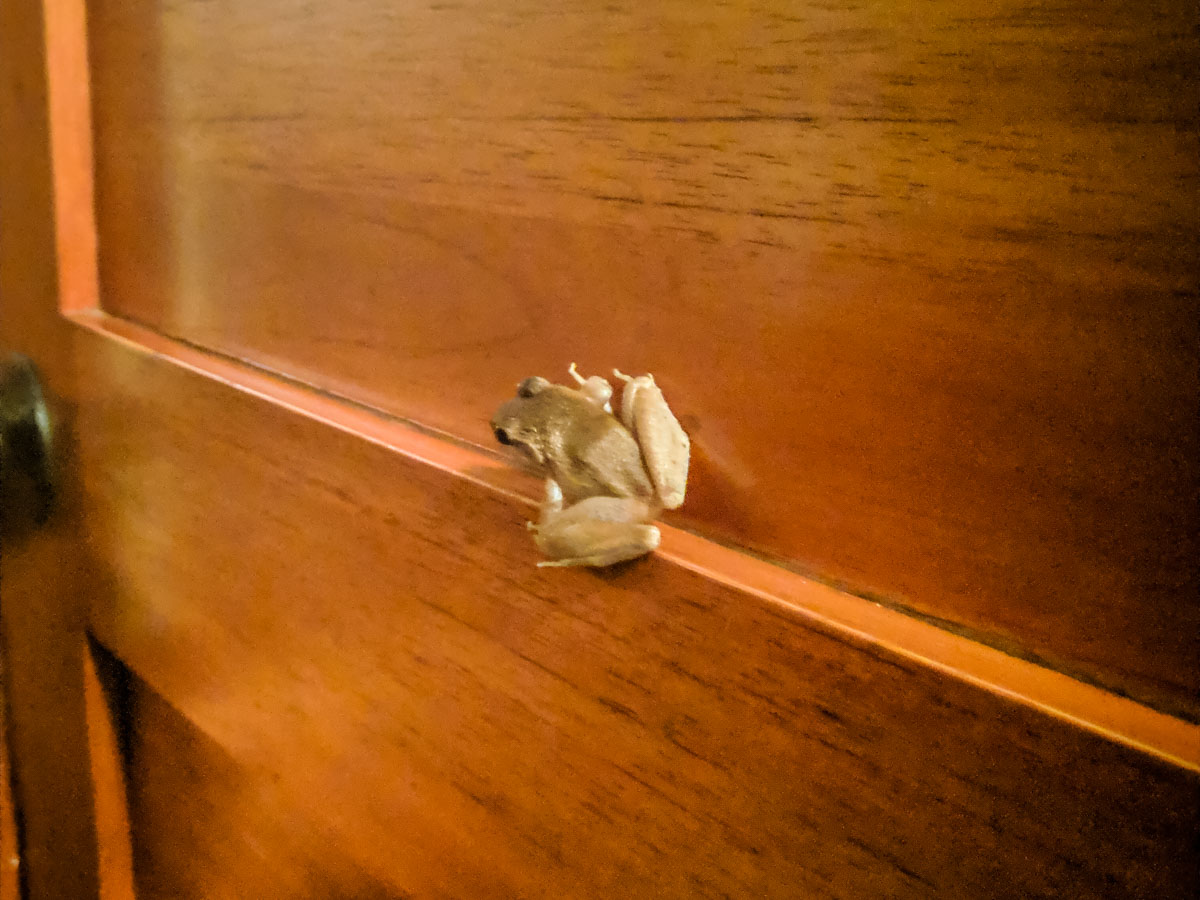 What Are The Rooms Like At Lapa Rios, Costa Rica?
The Lapa Rios deluxe oceanfront bungalows are beautiful. Structurally they're made of wood, with thatched tops and netting all around to keep out the rainforest's inhabitants.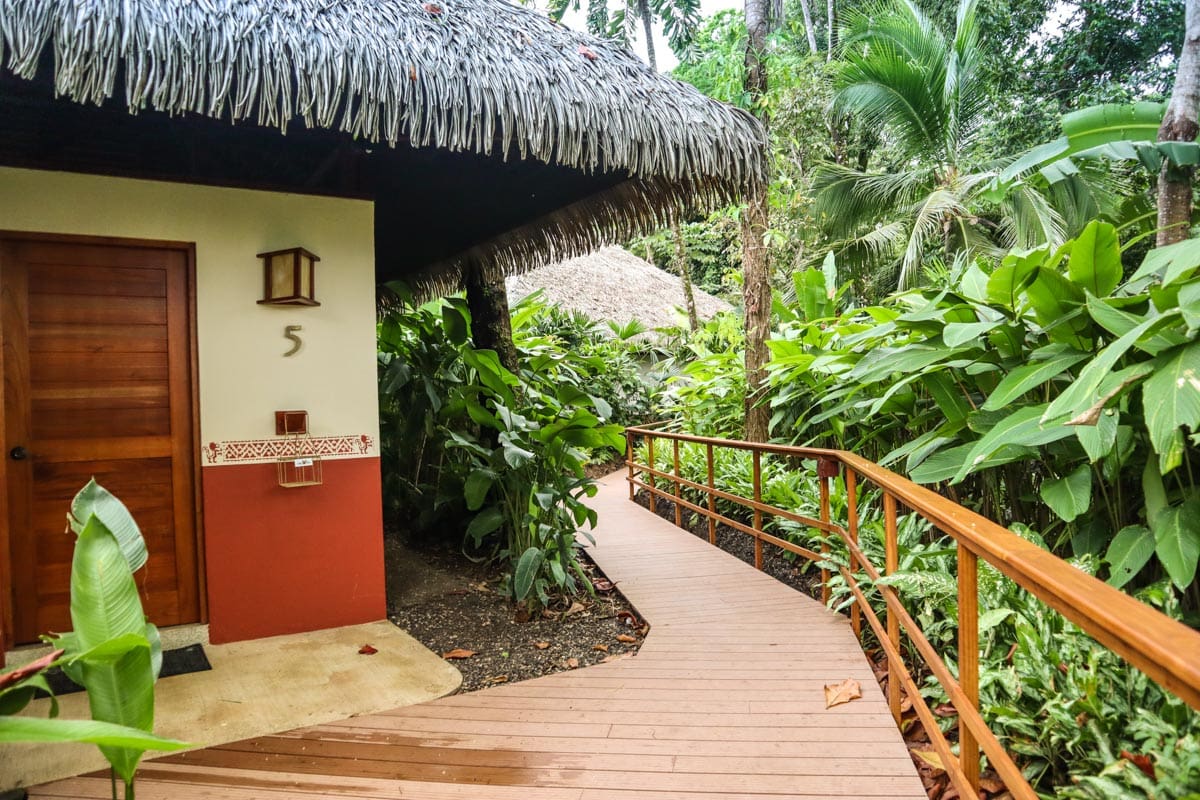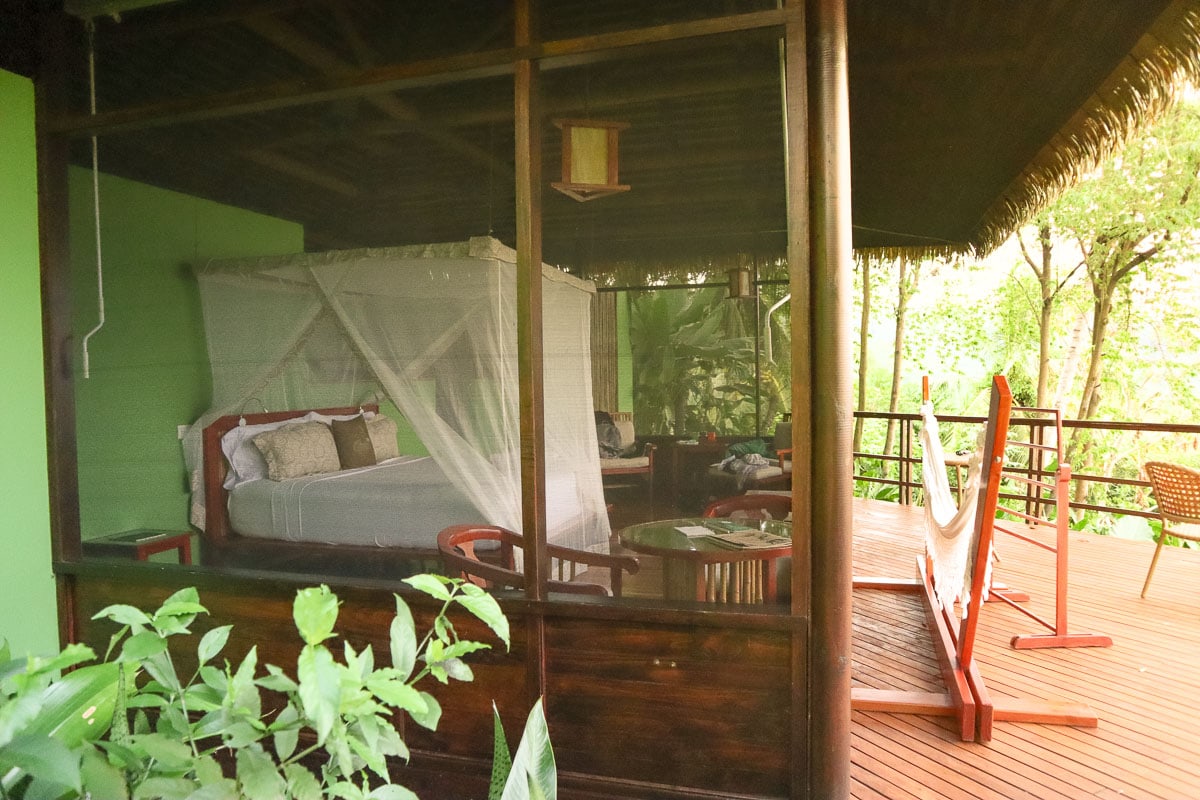 My room had a large double bed, complete with a mosquito net canopy, an open plan sink area, then a separate toilet and shower room. That was only half of my space though, as outside was a huge terrace with incredible views of the ocean and rainforest, plus a hammock, chairs and table and an outdoor shower.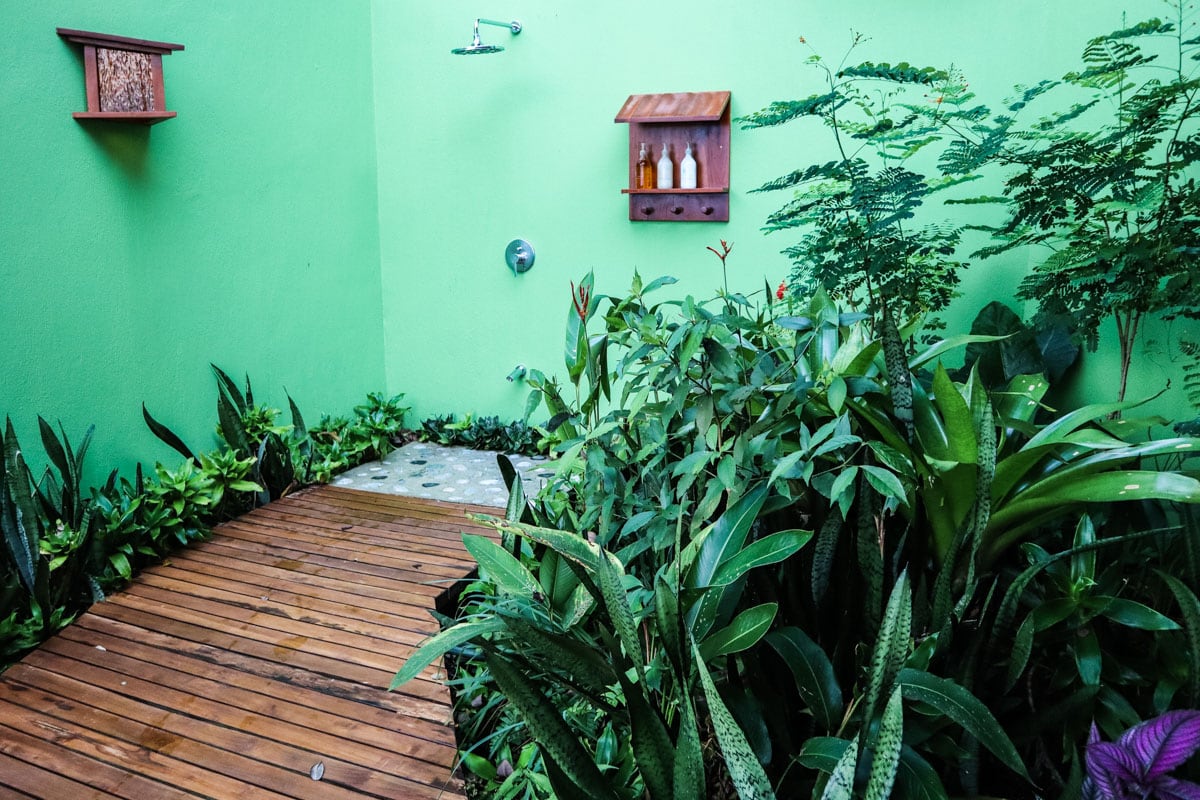 It was wonderfully private, and apart from the occasional clip-clop of footsteps on a nearby path, I only heard the sounds of the rainforest and the elements.
READ MORE: Wondering what to pack for your trip? Find out in my handy Costa Rica packing guide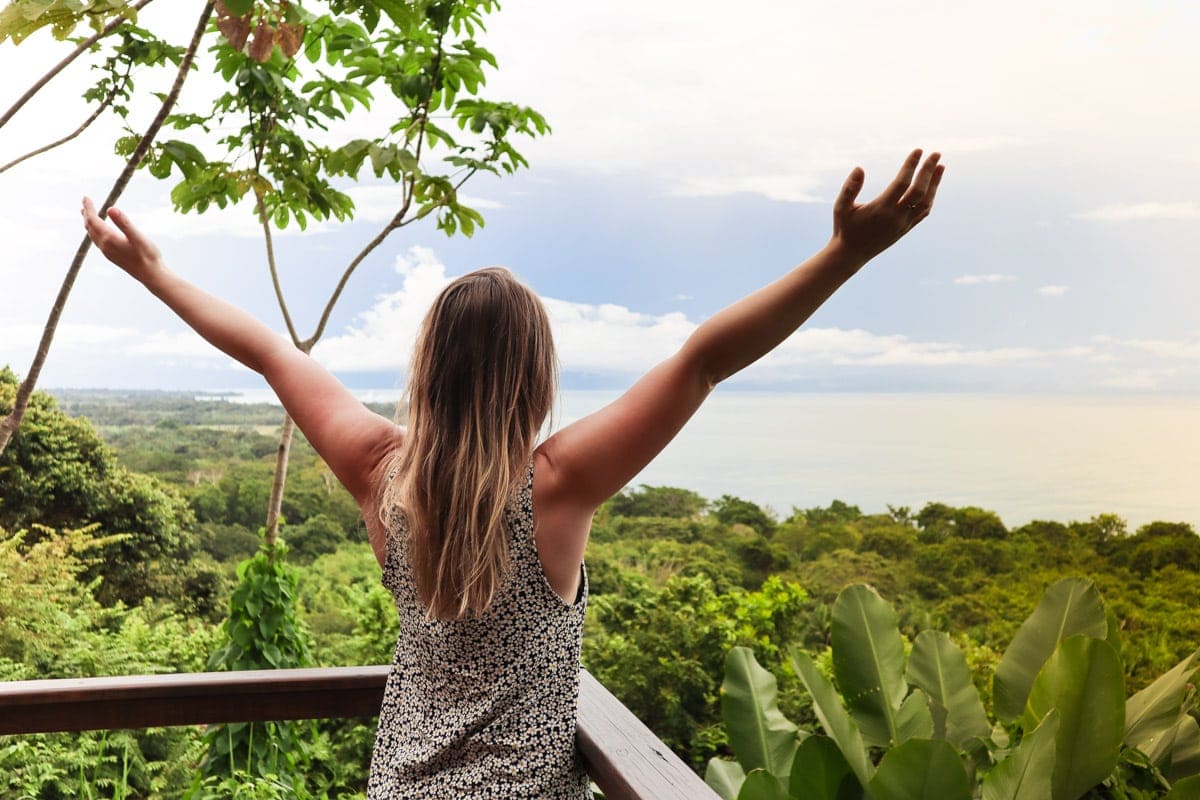 What Is The Food like At Lapa Rios, Costa Rica?
In general I had excellent food at Lapa Rios lodge. The main dinner menu had everything from fish to salads to steaks. There's also an extensive cocktail and wine list.
My favourite meal was the mid-afternoon snack we had after we checked in. I had the ceviche, which was tangy, light and flavoursome. Both nights we stayed there were special events taking place. One night 'dock-to-dish', which featured fresh catches from close by.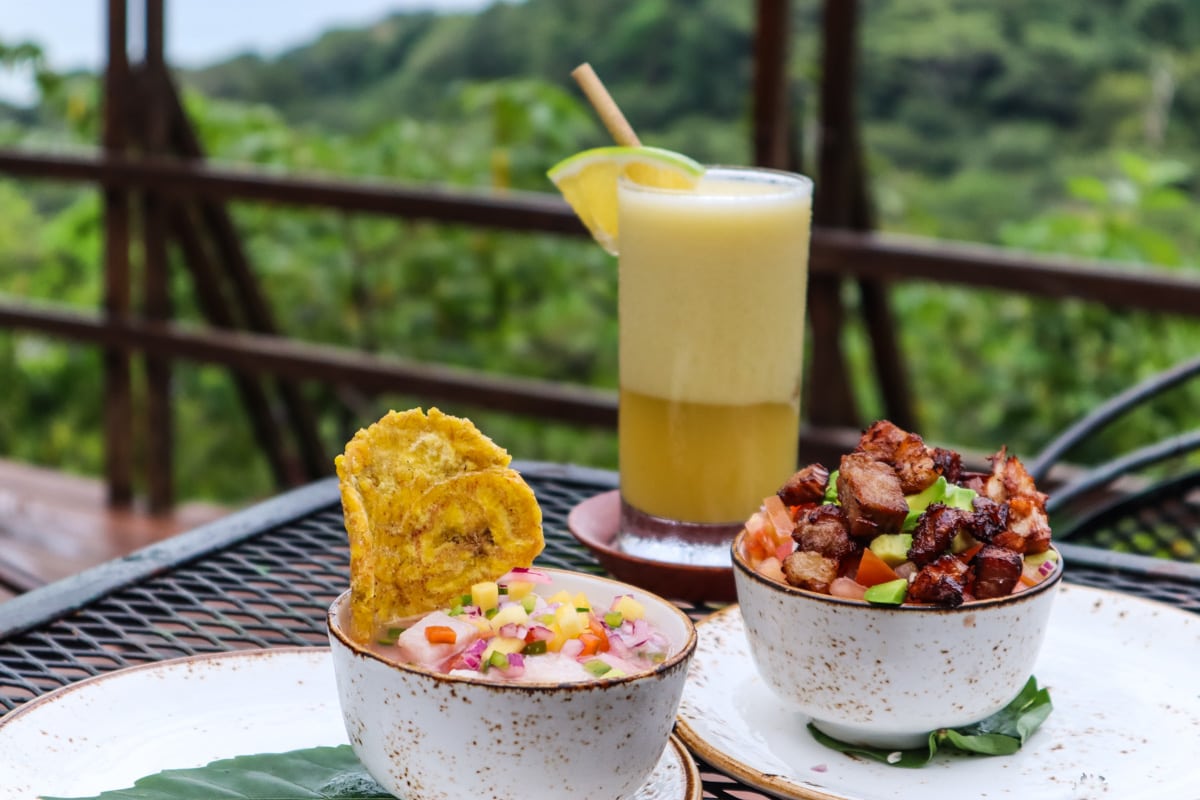 As we visited in November, the next evening there was a special Thanksgiving dinner. Many of the guests were American, so it was nice that they could still celebrate, despite being away for the holidays.
Presentation was good, and while I wouldn't say the lodge is worthy of a Michelin star, there were several tasty dishes on offer, and the waiting staff were very friendly.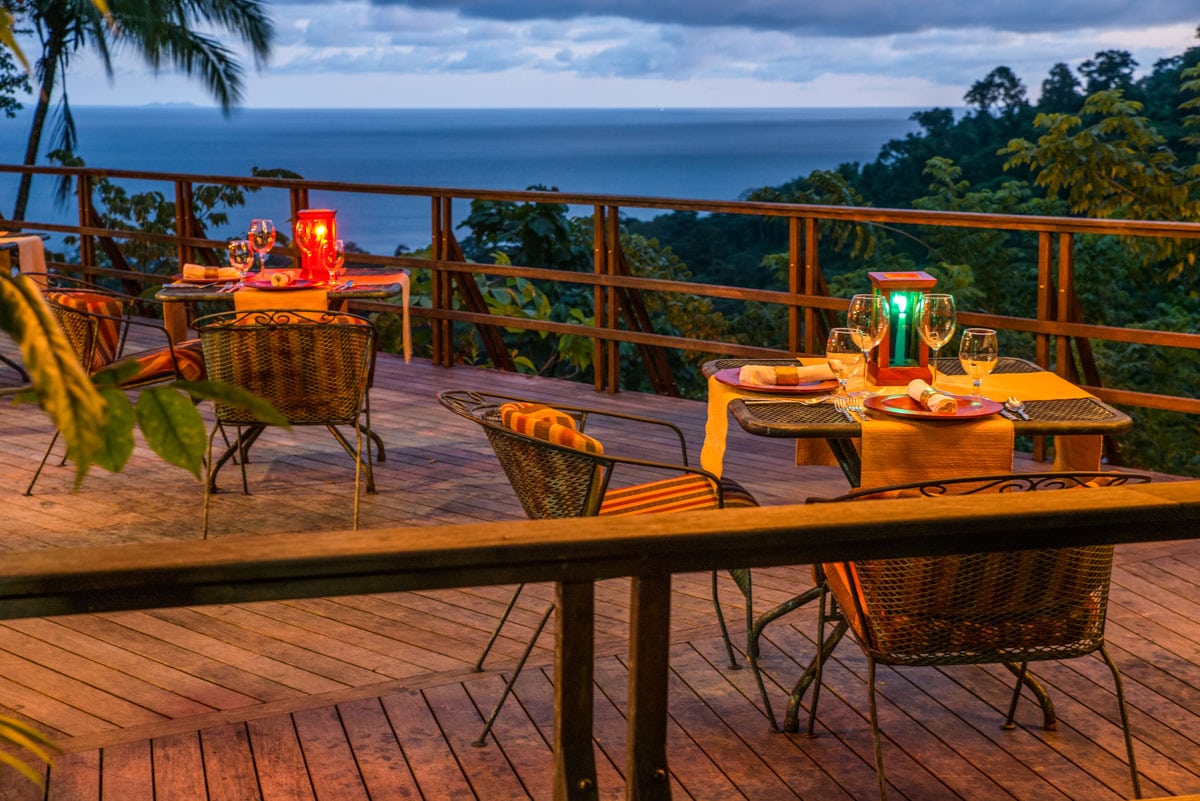 One afternoon we enjoyed a 30-minute cooking demonstration, where one of the chefs showed us how to make gallo pinto (Costa Rica's most famous rice and beans breakfast). It was delicious, and I was excited to return to my room that evening and find a bottle of the country's favourite sauce (Salsa Lizano) and the gallo pinto recipe waiting for me. Definitely something I'll be recreating back in London soon.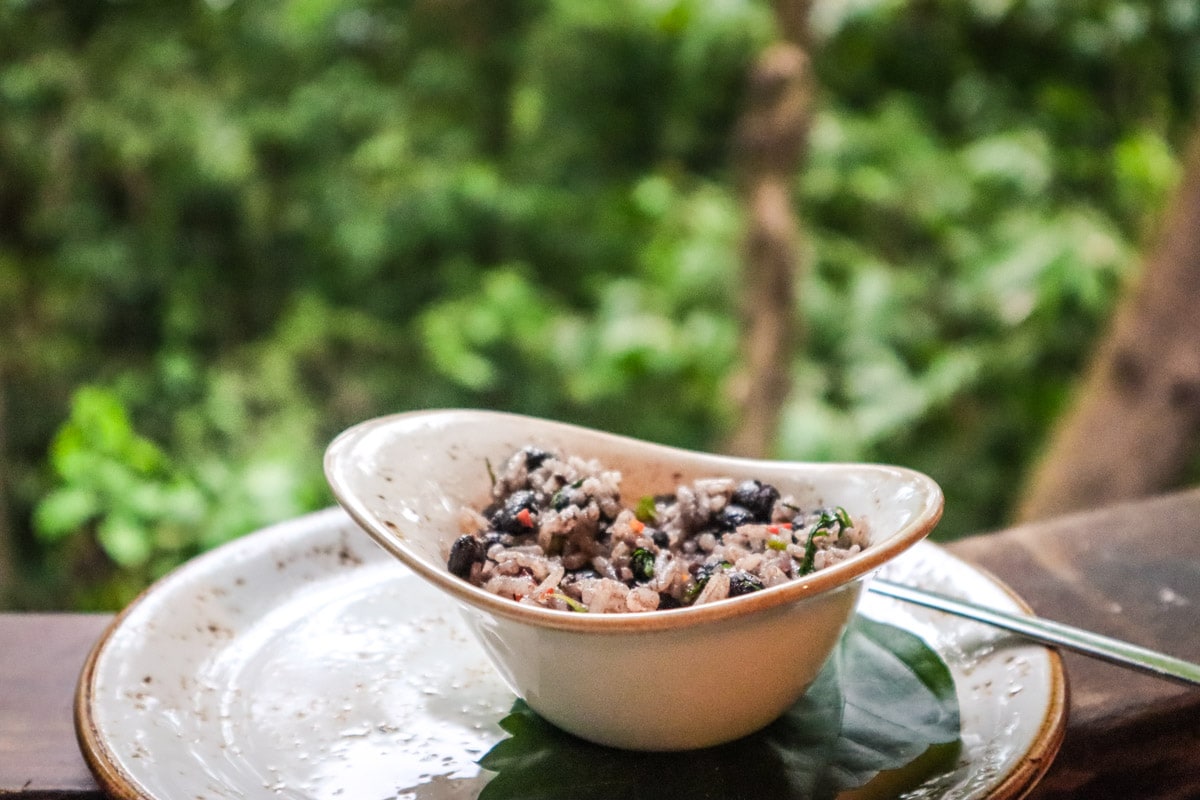 I never experienced a proper breakfast at Lapa Rios as we headed off very early to explore Corcovado National Park, but the banana bread and brownies they baked us were excellent.
What Can You Do At Lapa Rios, Costa Rica?
There are plenty of tours which you can book onto when you stay at the hotel. Most people visit for the wildlife, and I'd definitely recommend a visit to Corcovado National Park. The hotel will organise a specialist wildlife guide to escort you, who will tell you all about the rainforest, the animals, trees and more.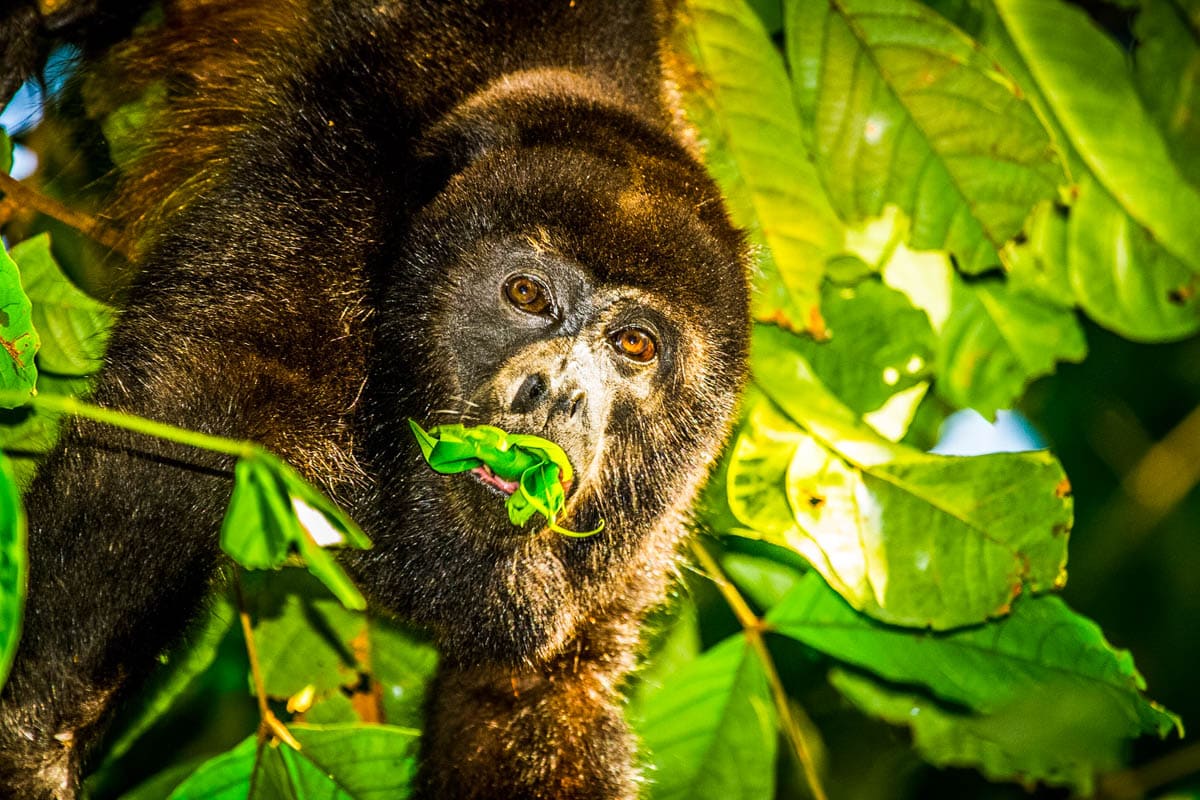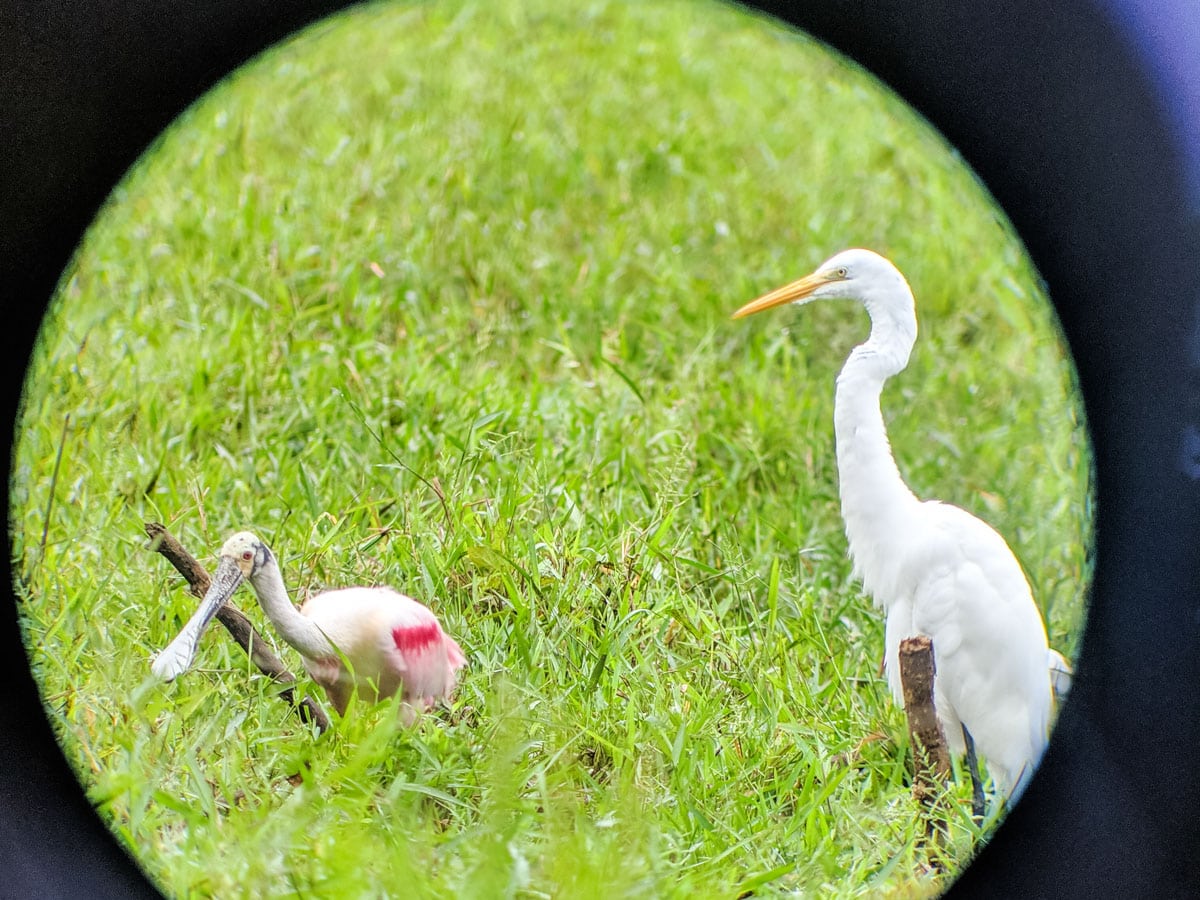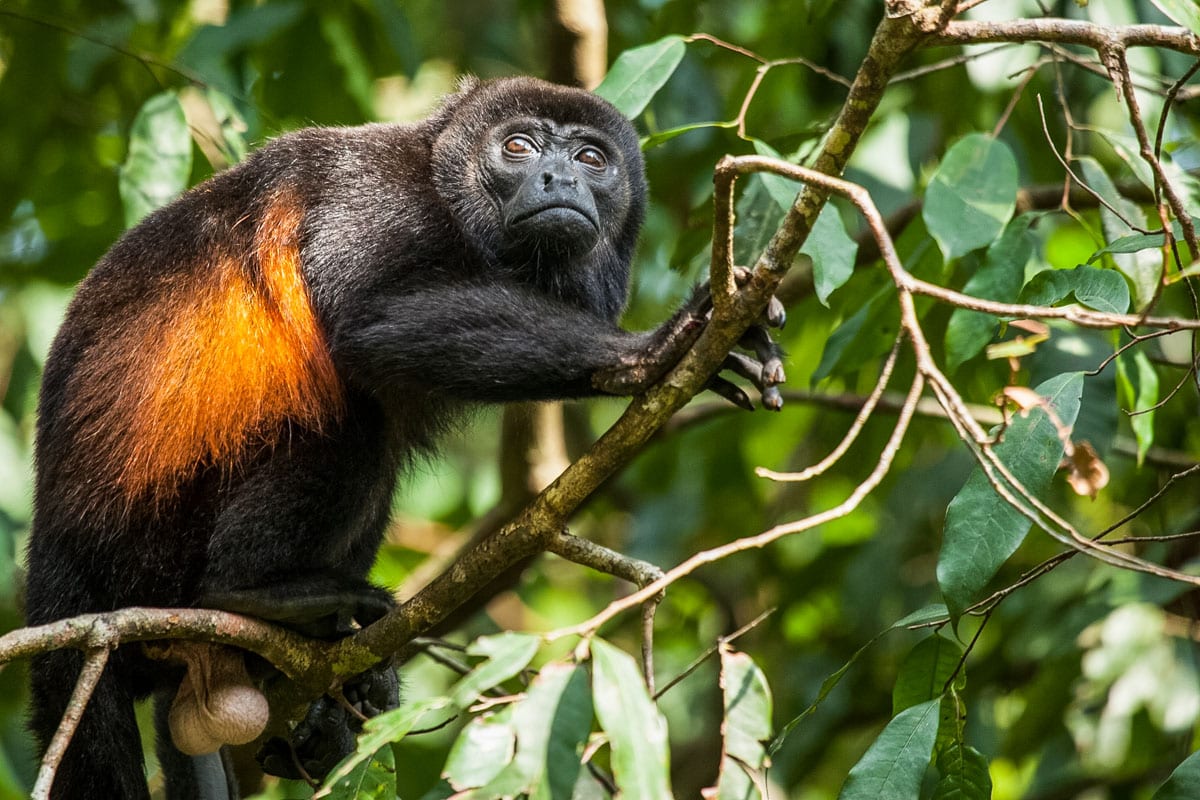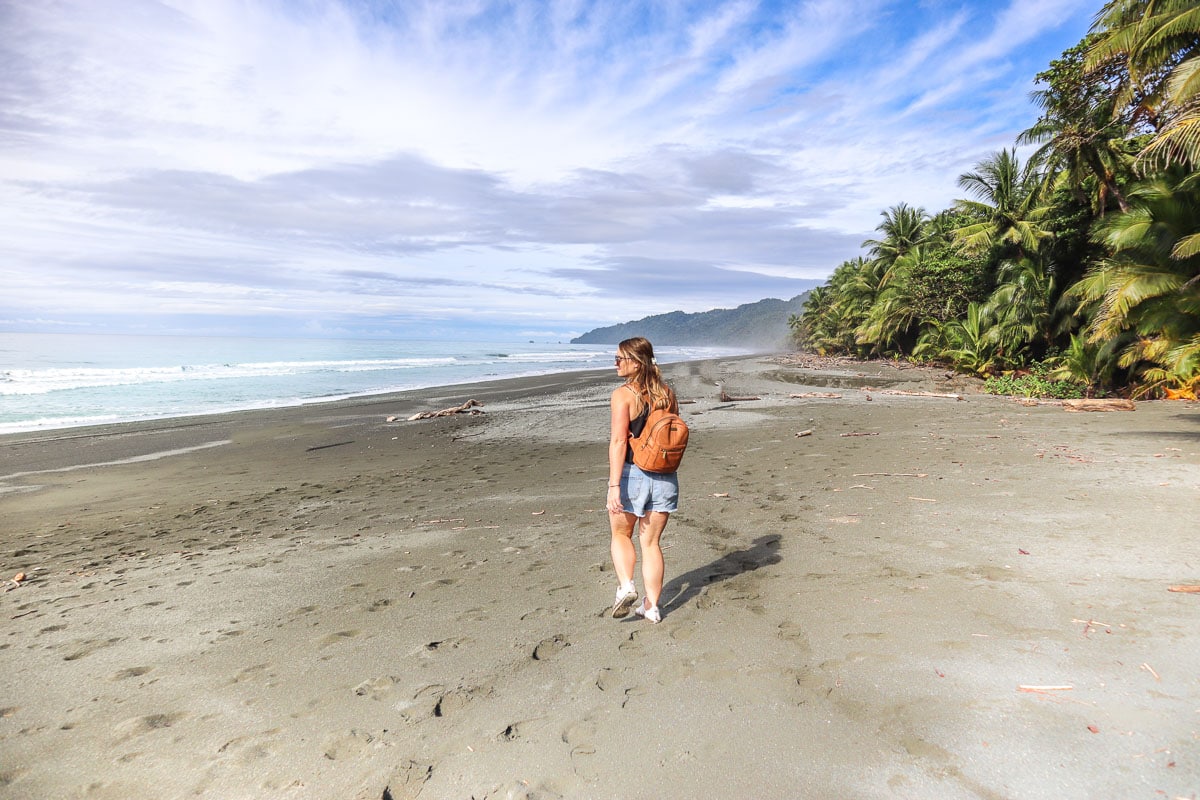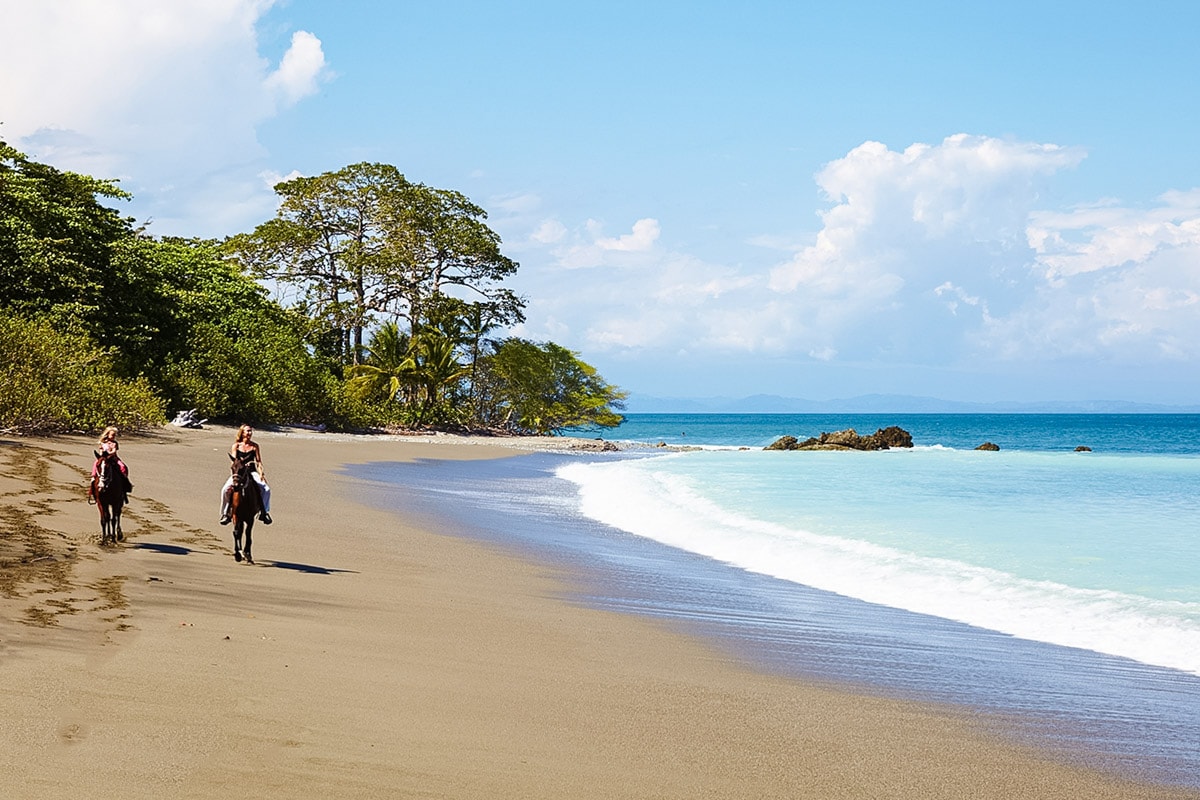 From Lapa Rios you can walk to the beach in 15 minutes, then enjoy a day swimming and snorkelling.
There are also optional extras including horseback riding, dolphin watching and kayaking.
If you're visiting to relax, Lapa Rios has plenty of wellness options including massages and treatments, yoga and more.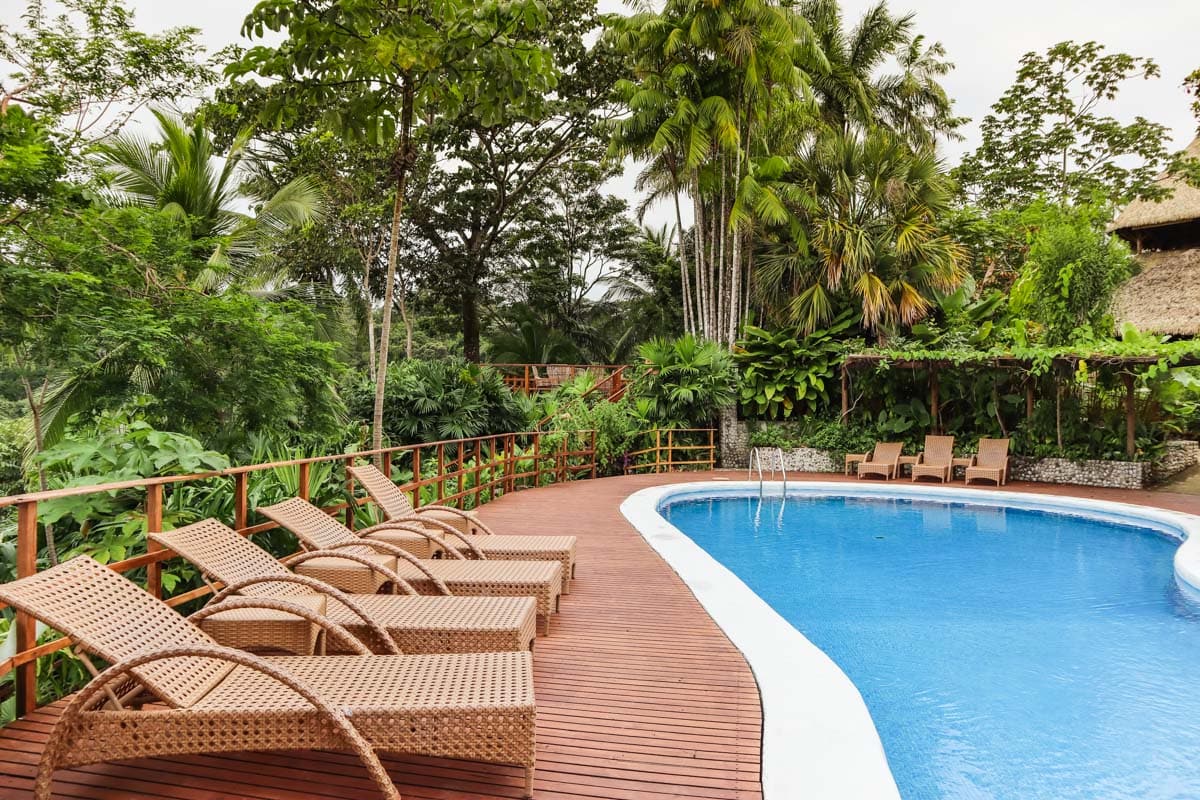 Why Should I Stay At Lapa Rios, Costa Rica?
To experience Costa Rica's amazing wildlife…
To get away from it all…
To appreciate how lucky we are to live on this planet…
Lapa Rios is a special place. It's unique. It's real.
It's not 'luxurious' as the prices may suggest, but it's somewhere that will give you a real understanding of the rainforest, the wildlife and the Osa Peninsula as a whole.
There's barely any phone signal, and Wifi is only available in a small area near reception, so it's time to switch off from social media and immerse yourself in the nature of Costa Rica. Although no doubt you'll be reaching for your phone to snap a few pics…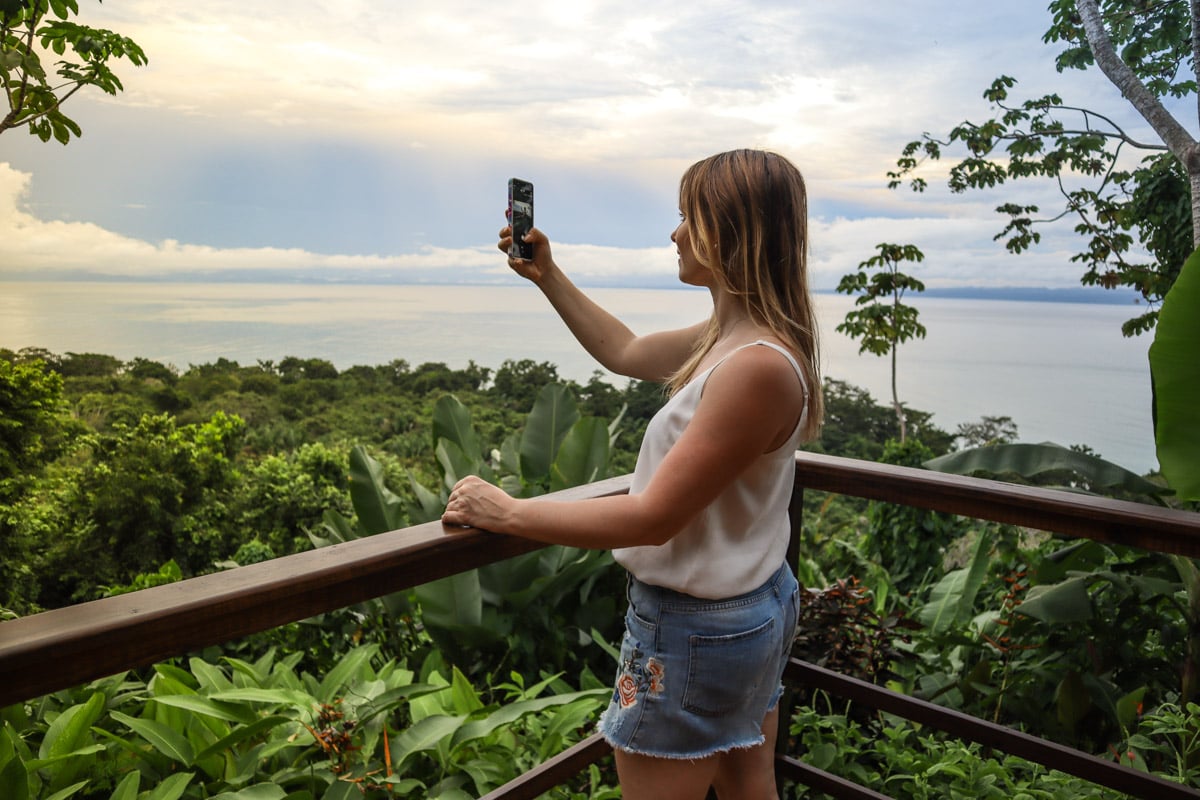 Lapa Rios Ecolodge Rates
Staying somewhere as unique as this comes at a premium.
I found availability next week for £474, but I know in the highest season, rates are closer to £780 for 2 people, with all meals included. There are offers, especially for low season, and if you're a Booking.com Genius then you should get a decent discount (it was £50 off when I checked!) You can check latest prices and availability here.
I hope you've enjoyed my Lapa Rios review. I visited in November 2018 as part of a trip with Visit Costa Rica, but all thoughts and opinions in my Lapa Rios review are unbiased and 100% my own!
Enjoyed this post? Pin it for later…