As bucket list activities go, a helicopter ride in London has to be one of them!
I stared out from the glass waiting room to the helipads below. There was a bit of chitter chatter, but by the fidgety hands and nervous laughter, I knew I wasn't the only one whose stomach was doing somersaults. In twenty minutes I'd be in a small metal box hovering over London's most famous sights. I felt giddy and nervous with excitement.
Months before I'd hand picked this London helicopter tour, deciding it really was the ultimate way to see London. I'd also never been in a helicopter, and always wanted to. I'd be documenting the experience for both Viator and Lonely Planet, taking photos and videos during the 18-minute helicopter flight. I wanted to soak up every second, capture every view, and prayed it wouldn't feel like it was over in a flash!
I checked in at The London Helicopter office in Battersea where I received a wristband and was discreetly weighed. Then it was time to sit and wait, taking in the view of helicopters taking off and landing.
Check availability and latest prices now for this helicopter ride in London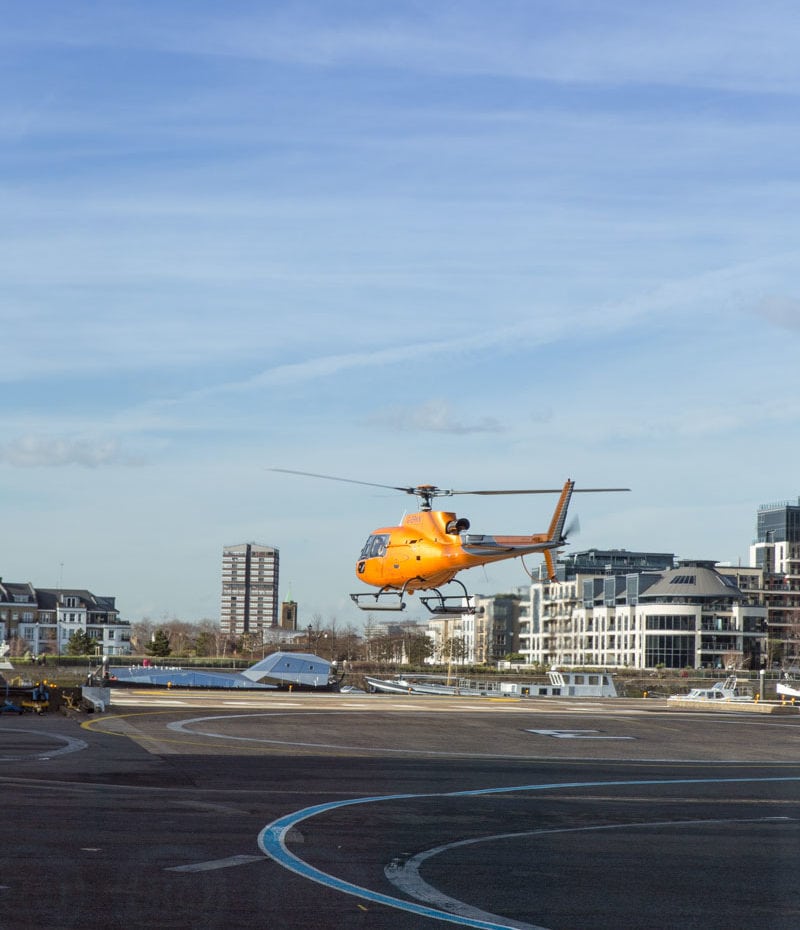 Finally our flight was called and after a safety briefing, we left everything but cameras and phones (on flight mode of course!) in lockers, donned life vests, and were guided out to the bright orange helicopter. What a buzz!
The propeller sounds were pretty deafening as we hopped on board. I shook the pilots hand and got strapped in. Once our headsets were on, it was time to take to the skies!
I wondered if the sensation would be similar to when I flew over Helsinki in a 4-seater Cessna. That was another amazing aerial experience, although once back on the ground I realised I felt rather queasy!
Thankfully the sensation of the helicopter flight was a pleasurable one. I would describe it as floating up with the clouds! Like a bird taking flight. It didn't feel as mechanical as a plane, it was airier and more liberating. I loved it!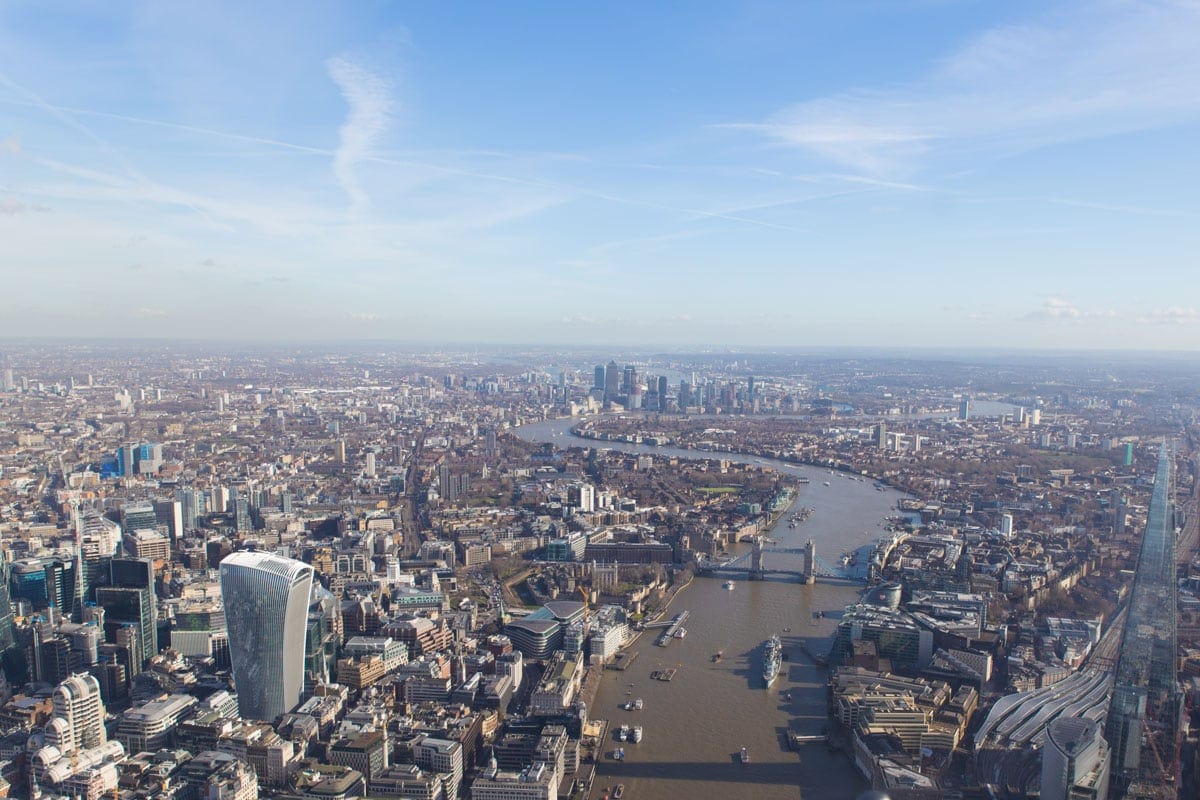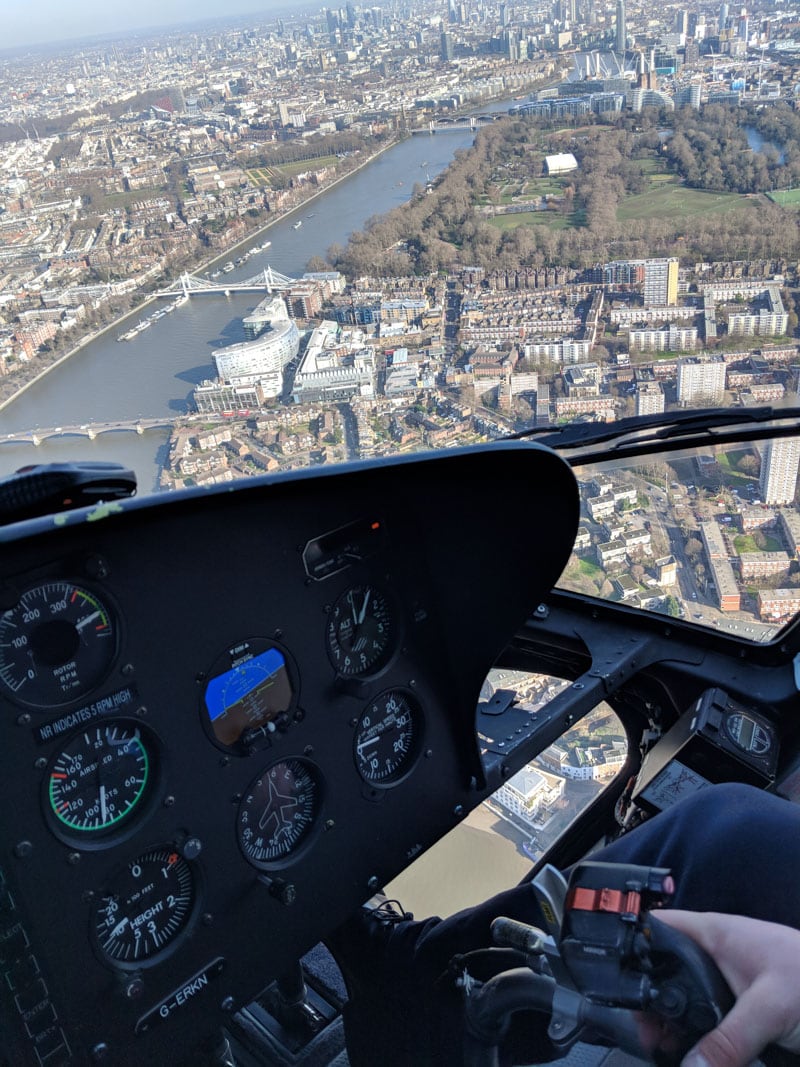 Our pilot gave a commentary as we flew, pointing out all the key landmarks, from the Houses of Parliament and Buckingham Palace, to the Gherkin and the Shard. With 18 minutes in the sky, our route took us from Battersea to Greenwich and back.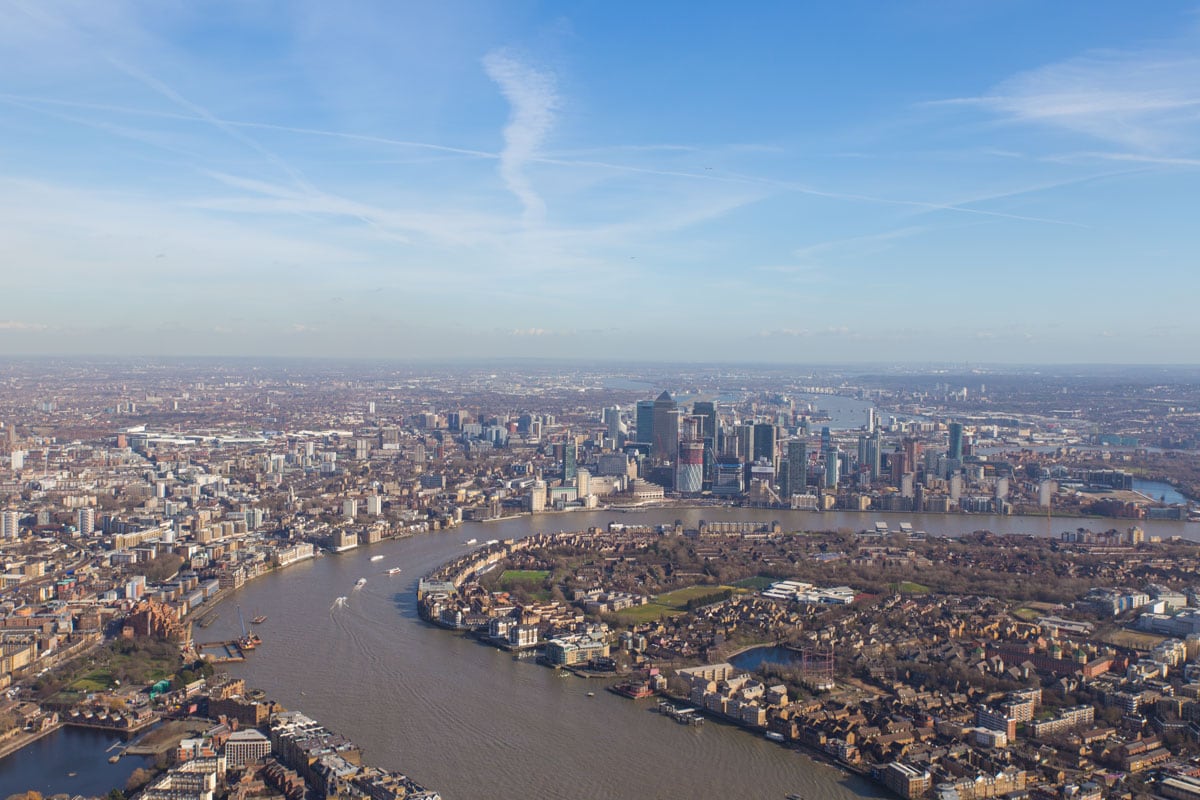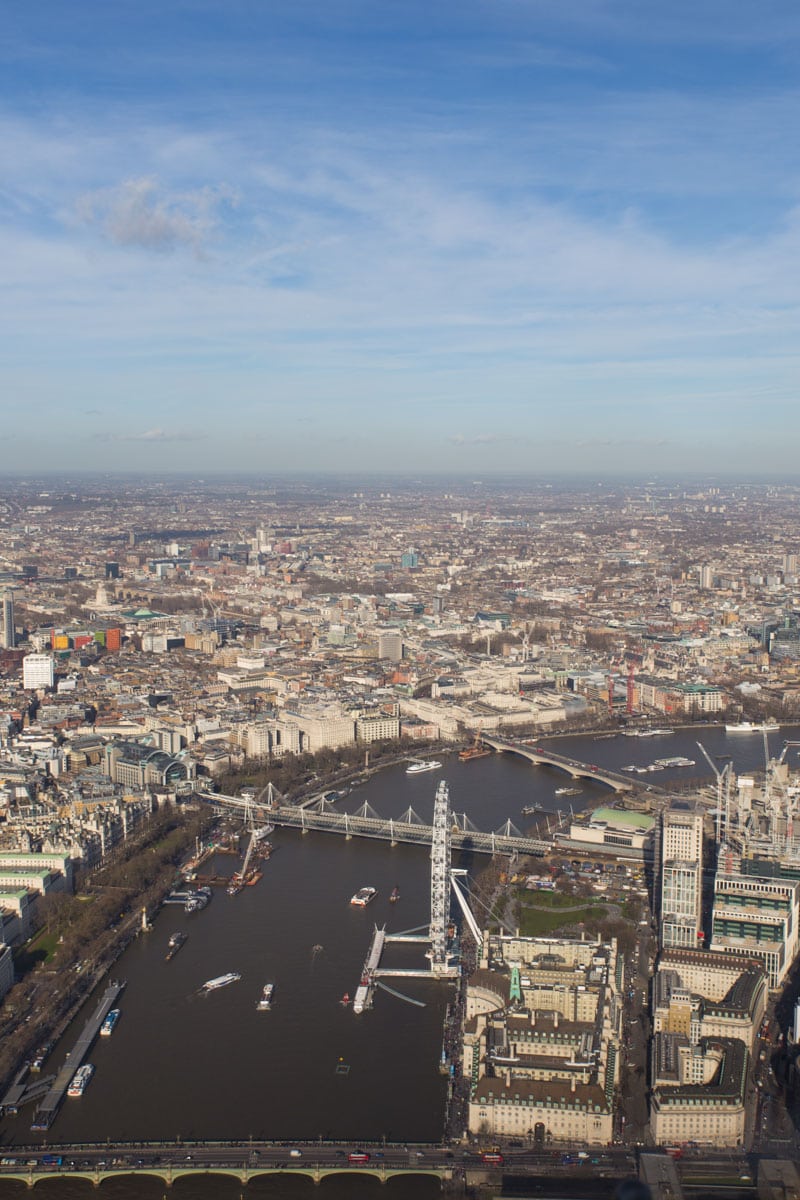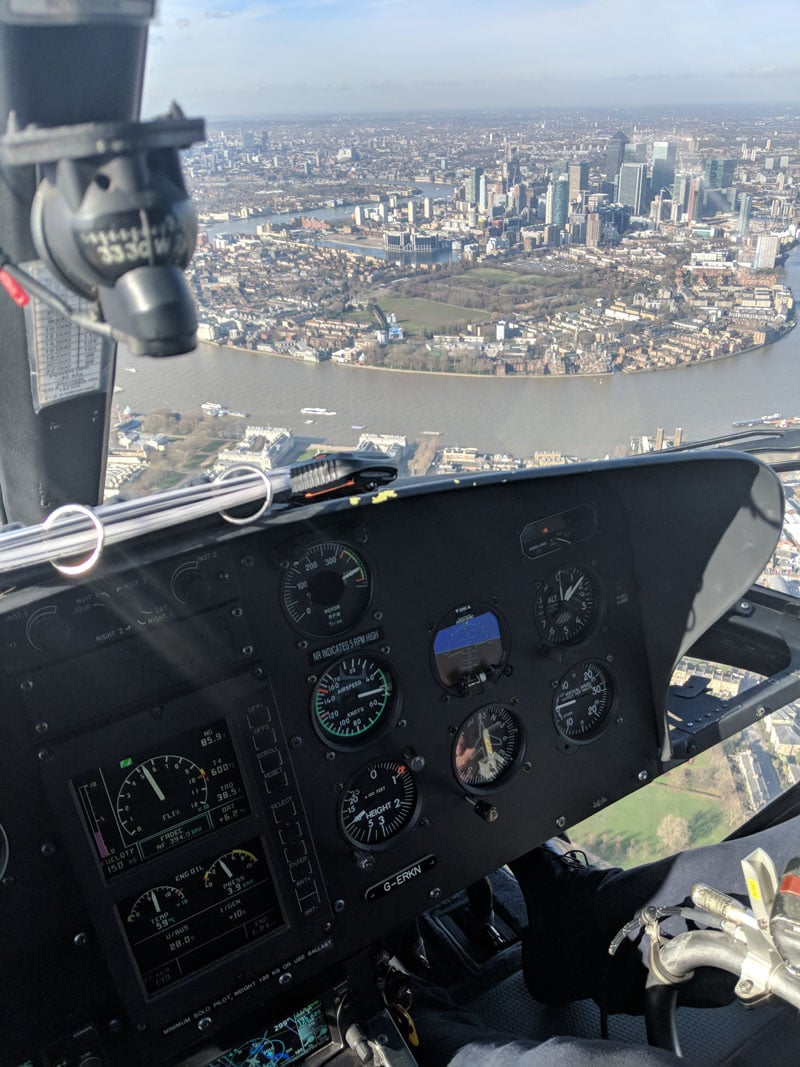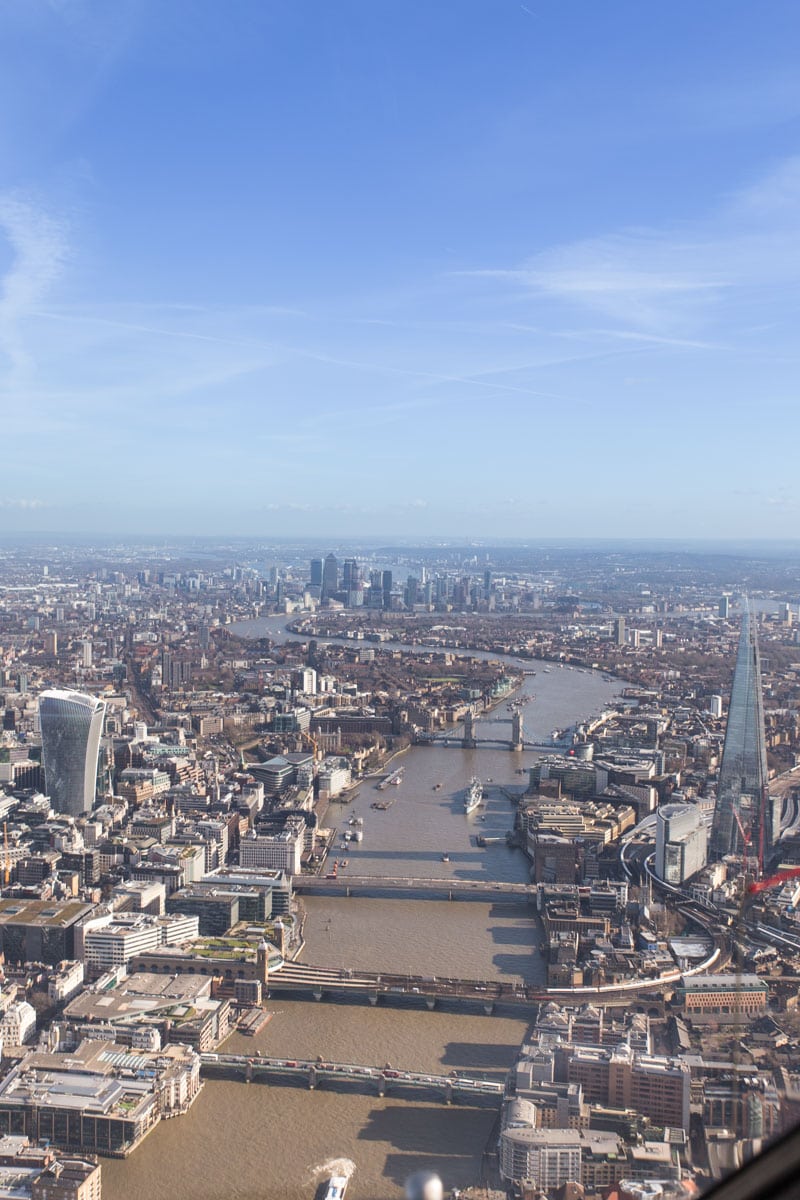 There were a few highlights for me…
Soaring over the London Eye – which looked like a tiny ferris wheel!
Flying next to the Shard, so our eye line was level with the top of the building.
Taking in the amount of parkland there is in London – something it's easy to forget. From Greenwich Park to Hyde Park and Green Park, London is a surprisingly green city.
Waving at the Queen as we flew past Buckingham Palace!

Views of Buckingham Palace from our helicopter

Selfie with the pilot on my helicopter ride in London
I've lived in the city most of my life and definitely refer to it as 'home', and yet this helicopter ride in London breathed new life into the place. I loved the experience and once back at the heliport, I instantly wished I could go up again!
How Much Is A Helicopter Ride In London?
Right now, prices for a London helicopter tour start from £219 per person. There may be special offers from time to time. You can check out current prices and availability here: Helicopter Tour of London.
Big thanks to Lonely Planet and Viator for choosing me to take part in this fun assignment in London. As always all opinions are my own!
Enjoyed this post? Pin it for later…