Thinking of booking a beginner ski holiday? Find out more about learning to ski on a Mark Warner holiday in this first hand account.
All the gear and no idea. That's how I'd describe myself as I headed to Heathrow Airport on a dark January morning ready for my first ever ski trip. I'd signed up to a beginner ski holiday with Mark Warner.

Kitted out in newly purchased snow boots and a borrowed ski jacket, I felt like a massive fraud. I've never skied in my life. I struggle with activities that involve balance or co-ordination. Don't even ask about my track record on a bike…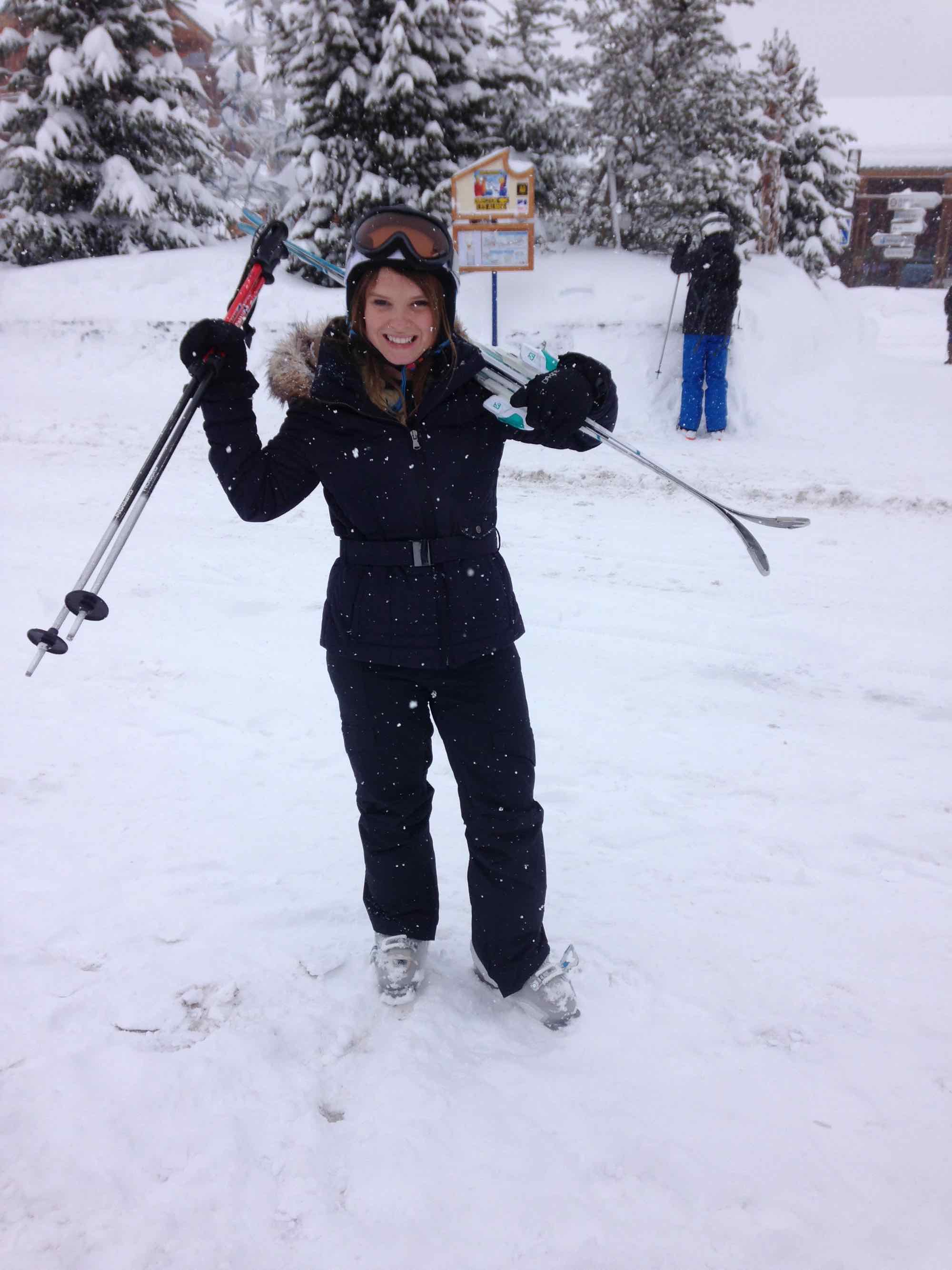 Despite this, I like to think of myself as a bit of adventurer, yes really! I've hang-glided in Rio De Janeiro, volcano boarded in Nicaragua and I'm an adrenaline freak when it comes to rollercoasters. I'll try most things once. So why did the thought of hitting the slopes fill me with fear? Well for a start, who learns to ski at the age of 30?!
SKIING FOR BEGINNERS
Thankfully this was a ski trip to ease anxious sorts like me into this bizarre concept of sliding down a mountain with two planks strapped to my feet. From London, I travelled to the Mark Warner resort in Tignes Val Claret in the French Alps. It was a beautiful journey – with fir trees dusted in white powder, frozen lakes and frosty mountain peaks. My home for the next few days was the chalet-style Hotel L'Ecrin du Val Claret (full review coming soon). Covered in a snowy cotton-wool blanket, the hotel was beautifully cosy with large lounge areas, an inviting fireplace and a luxurious spa. I started to think I could fit in here.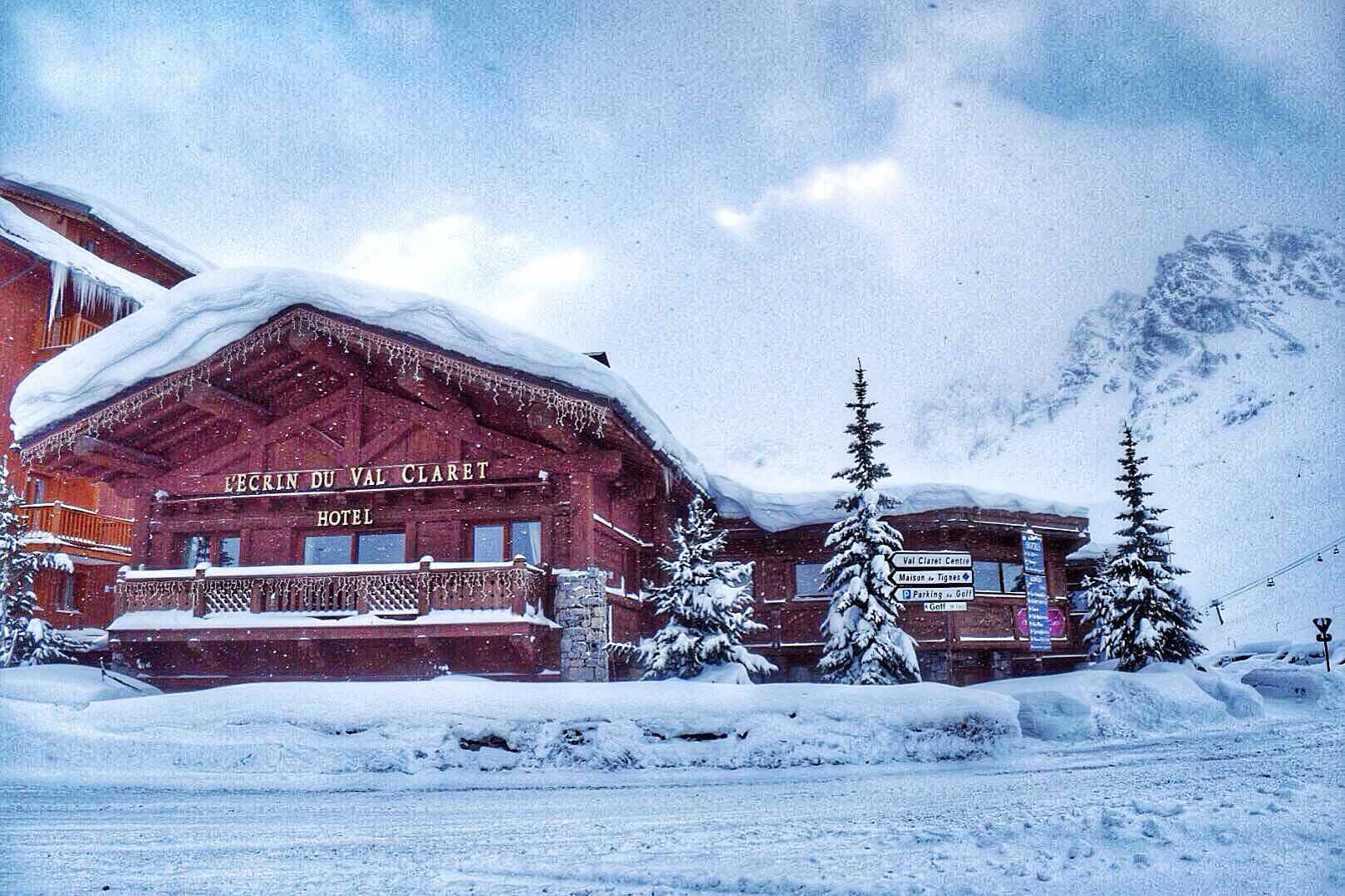 When you go on a trip like this, everything feels alien. You don't know that in order to go skiing you need to get specially fitted ski boots, made to measure skis and poles, and a helmet. Then there are things like lift passes to think about. I was glad the Mark Warner team had it all covered.
I learned fast that ski boots are big, bulky and pretty uncomfortable. After trying several pairs, I opted for the most comfortable (well, the least uncomfortable), picked up a tiny helmet suitable for my child-like head and totted off to a welcome meeting and dinner.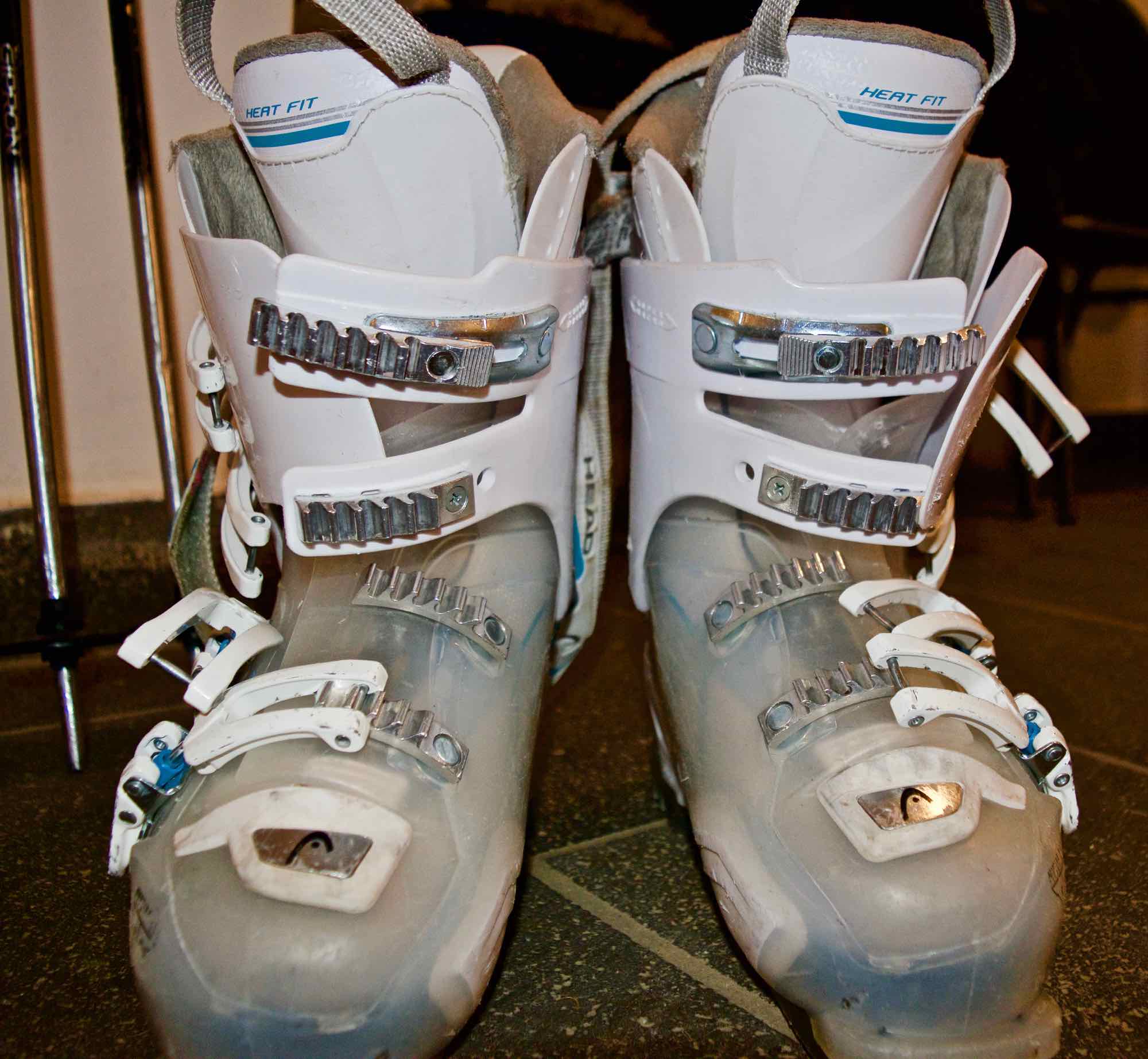 THE MARK WARNER SKI EXPERIENCE
The Mark Warner experience is all about warm service, comfort and convenience. Over the course of a few days I became familiar with the hotel staff – from the front desk team to the spa girls and the barmen. They were always friendly, full of info and brought a really lovely social vibe to the hotel. For families, they offer childcare – a great option when the grown ups fancy a day on the slopes.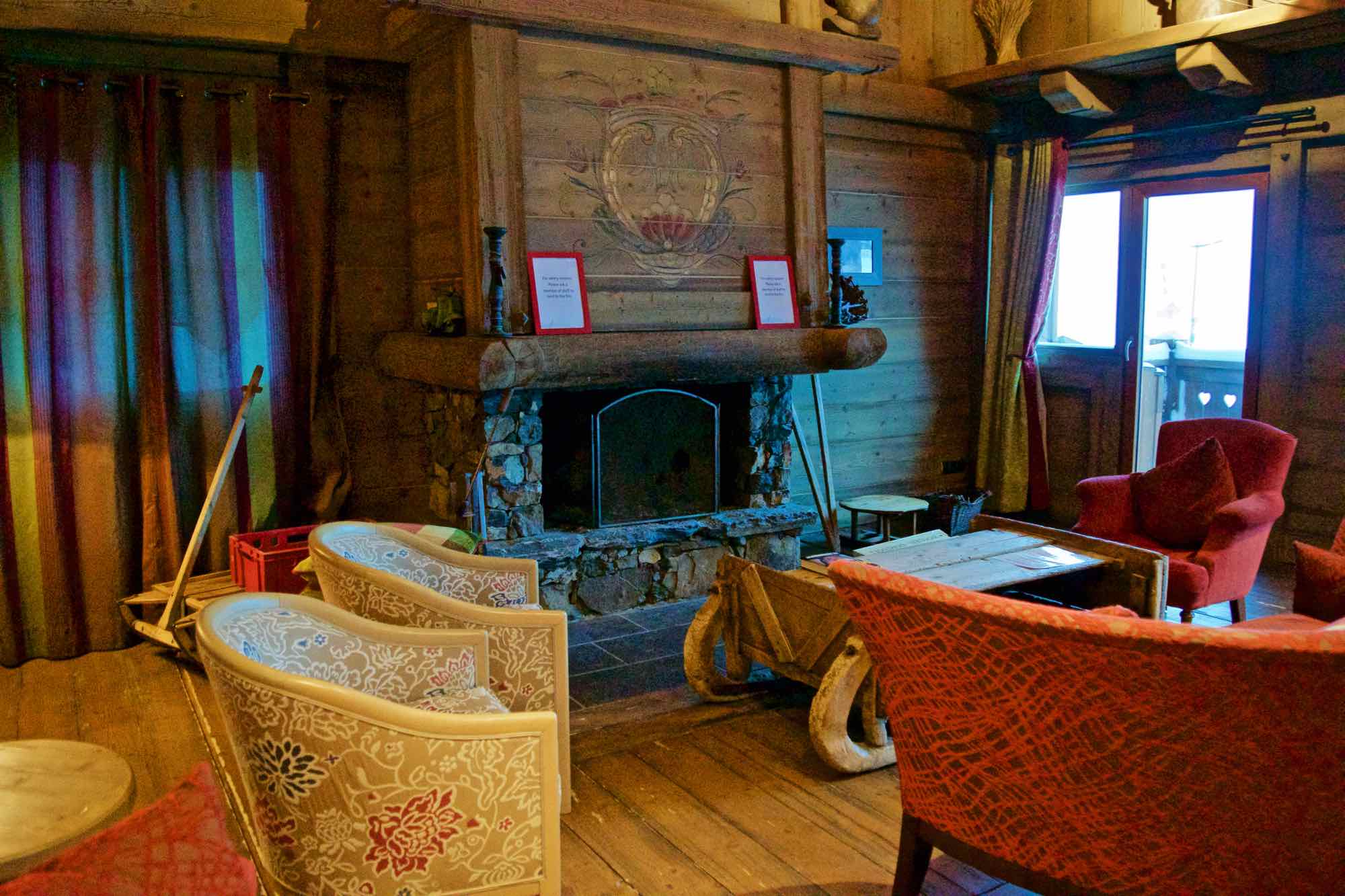 The luxurious spa was the perfect place to unwind after a strenuous morning on the slopes. The pool and jacuzzis were split into areas, each with different strength jets to massage any aches and pains away. I loved lazing around in the warm water while looking out at the snowy landscape!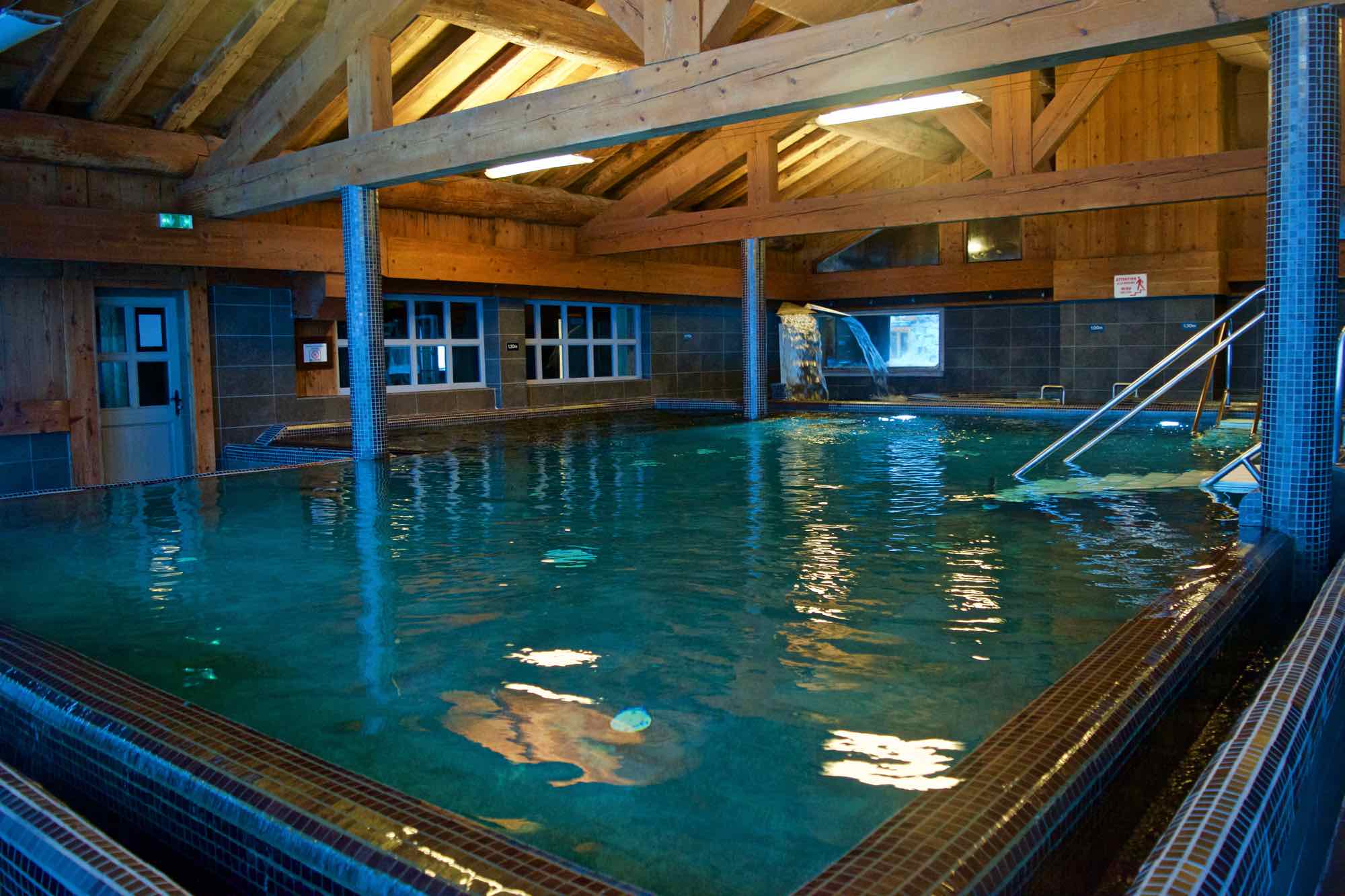 SKI SCHOOL
I enrolled in ski school for two days with 3 superstar bloggers (Emily from Emily Luxton Travels, Amelia from xAmeliax and Elizabeth from Rosalilium). Our instructor Guilleme from Evolution 2 took us under his wing and tried his best to calm our nerves.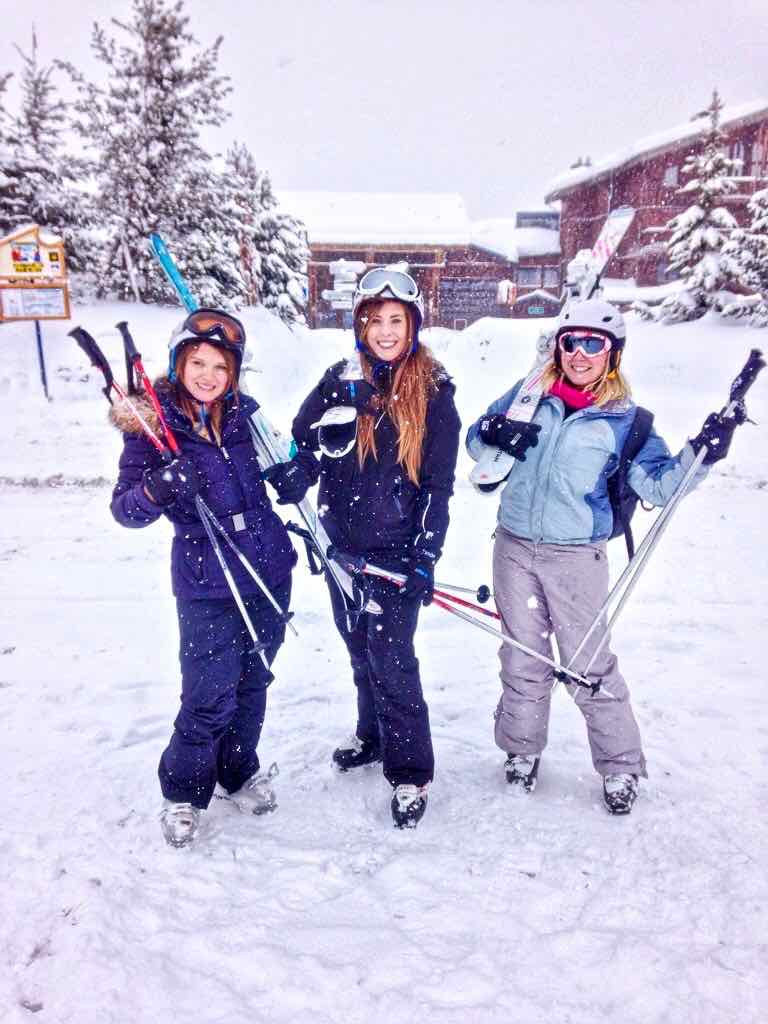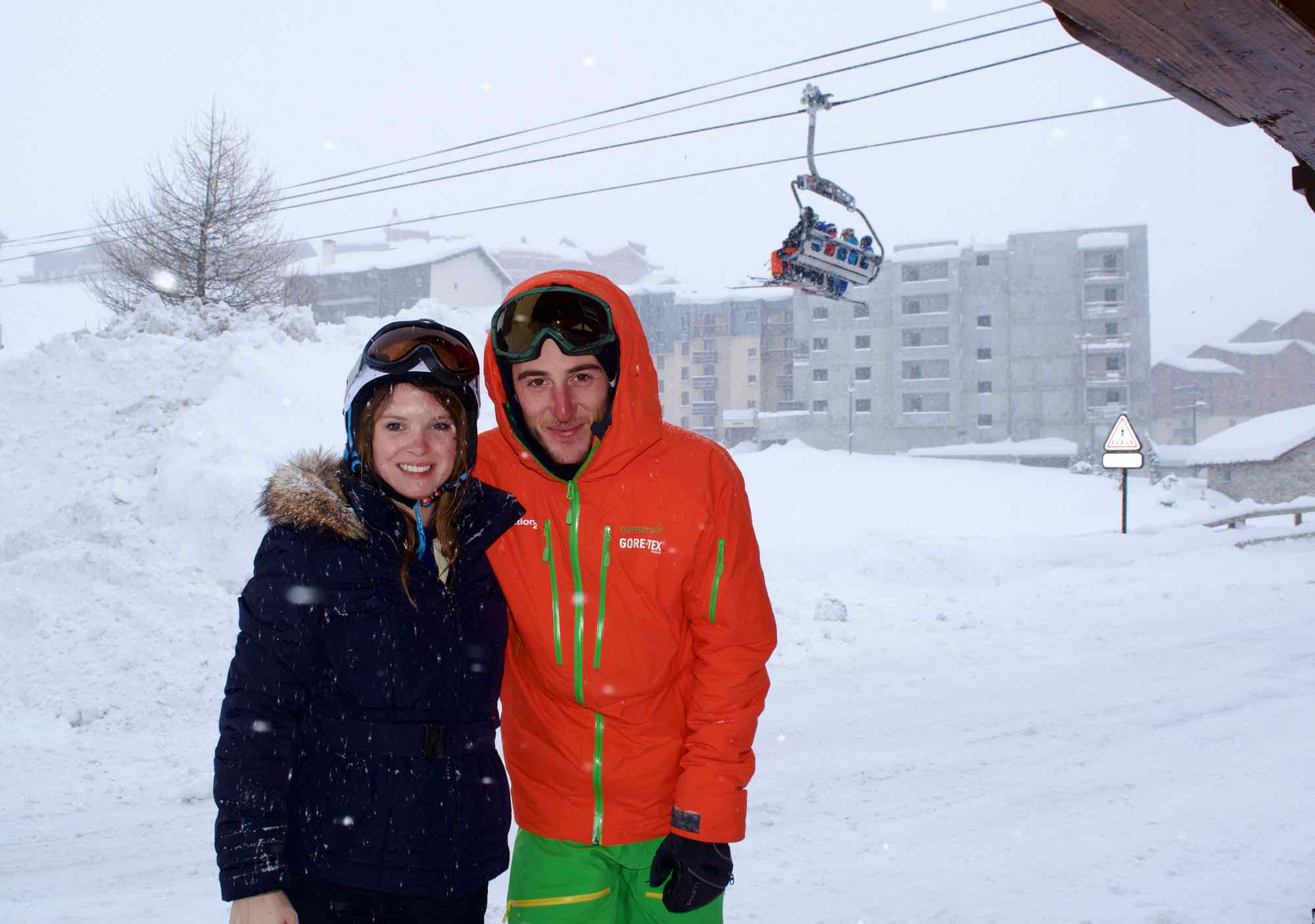 As we trekked towards the nursery slope, some of the worst weather to ever hit the Alps descended. I had a blizzard in my face and could barely see a few metres ahead. The avalanche warning of 4/5 didn't sound inviting either! A total white out!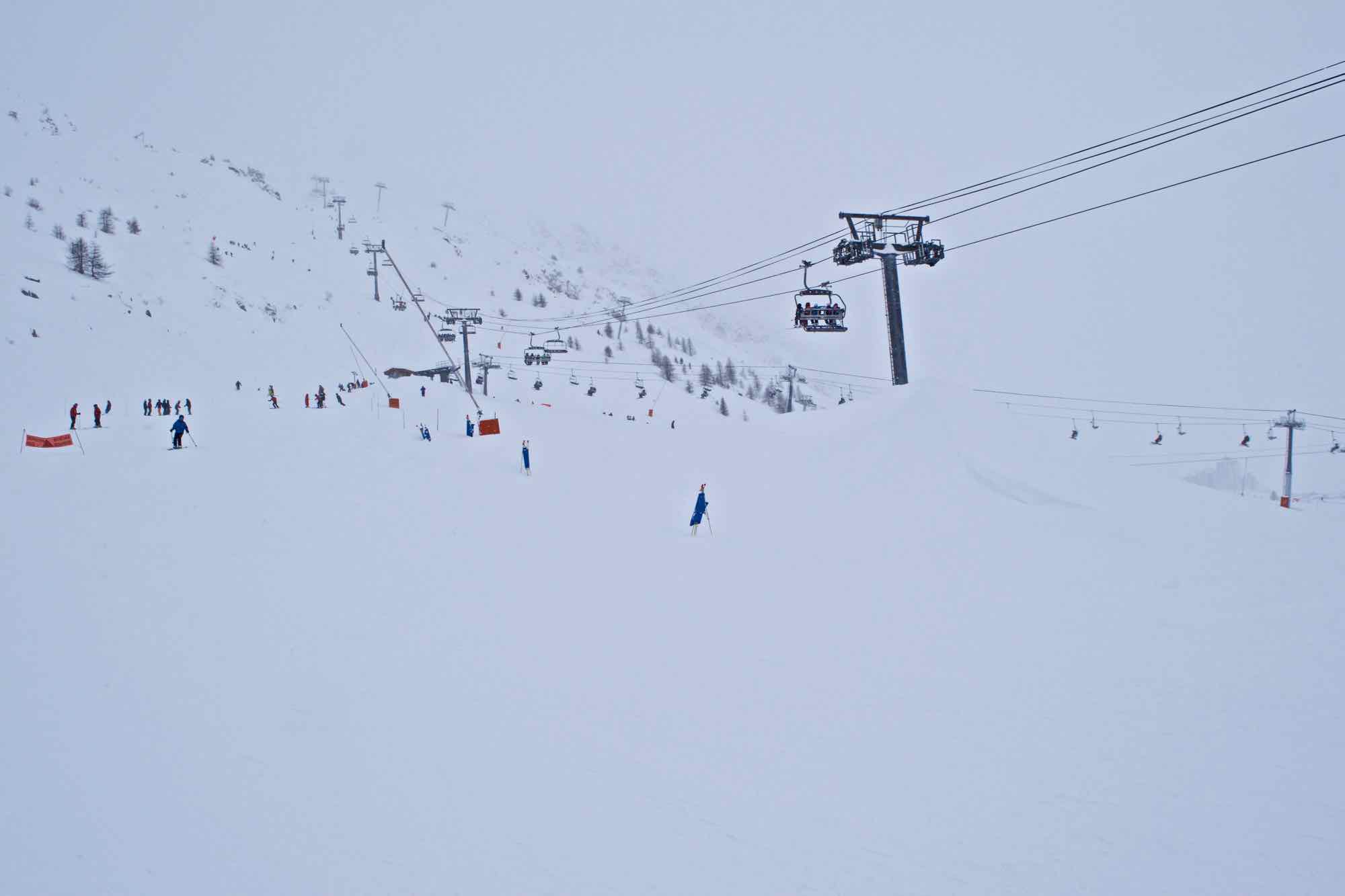 When was the last time you learned a new skill as an adult? Can't remember? It's as if we reach our teenage years and it's downhill from there! It's a strange sensation, and to start with I found it difficult to throw caution to the wind and let myself go.
In lesson one we learned how to put skis on, walk, climb up slopes, start, slide and stop! "Snow plewwwww" (snow plough) Guilleme shouted in his thick French accent. Gradually I rearranged my feet and hips to create a triangle shape and slow myself down. I was getting it, slowly.
To reach the top of the baby slope again it was onto an escalator nicknamed 'the magic carpet', then down we went again. As yet another 6-year-old French child whizzed past, I wondered if I'd ever feel confident enough hit a real ski slope, but sure enough, we ended session one zigzagging down a green run.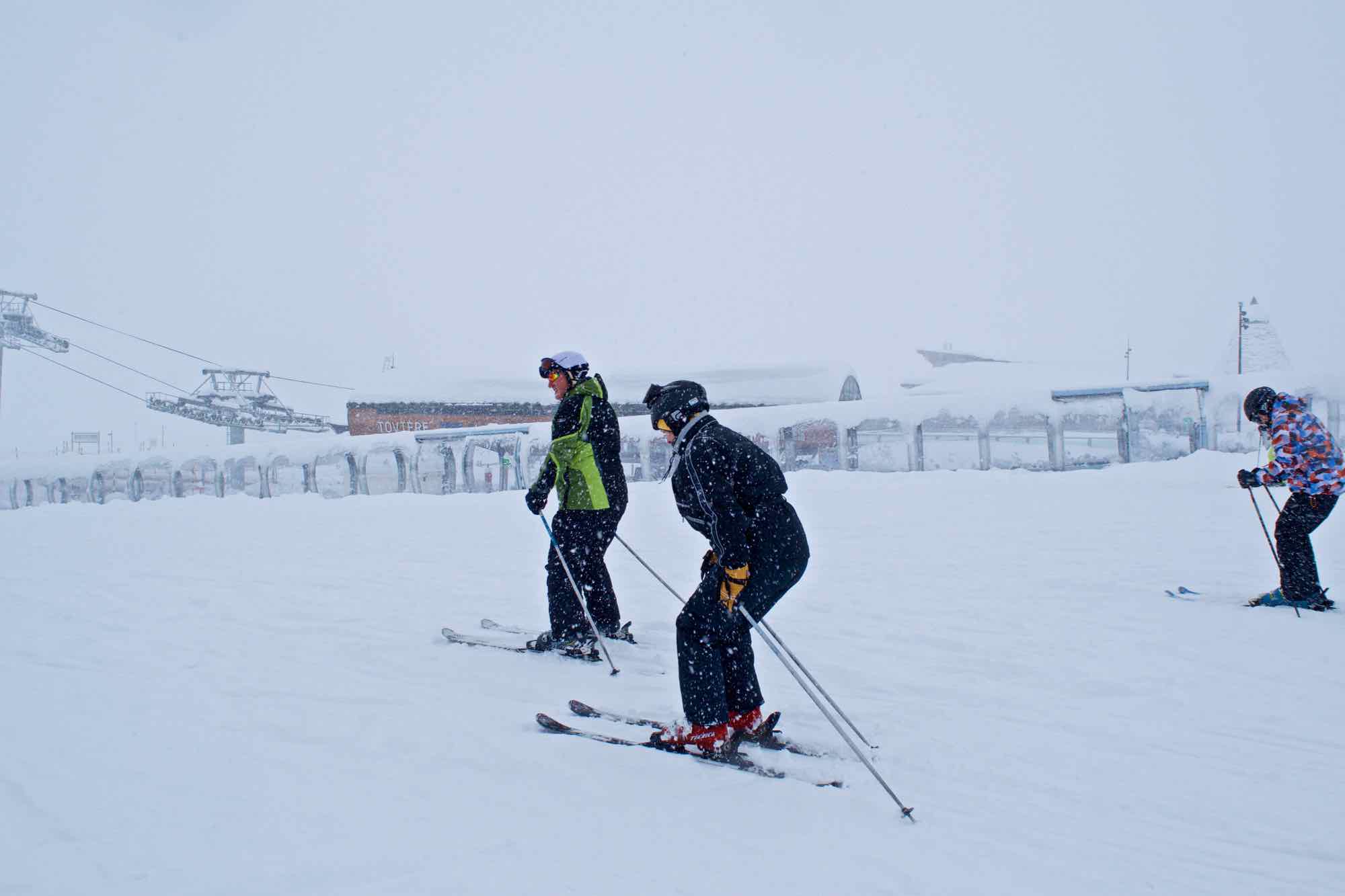 On day two I woke to the sounds of controlled avalanche explosions. Relentless snowfall resulted in delays to morning lessons. With just one more hour of tuition it was back to the green run. Some of the technique was starting to click, if only I could turn!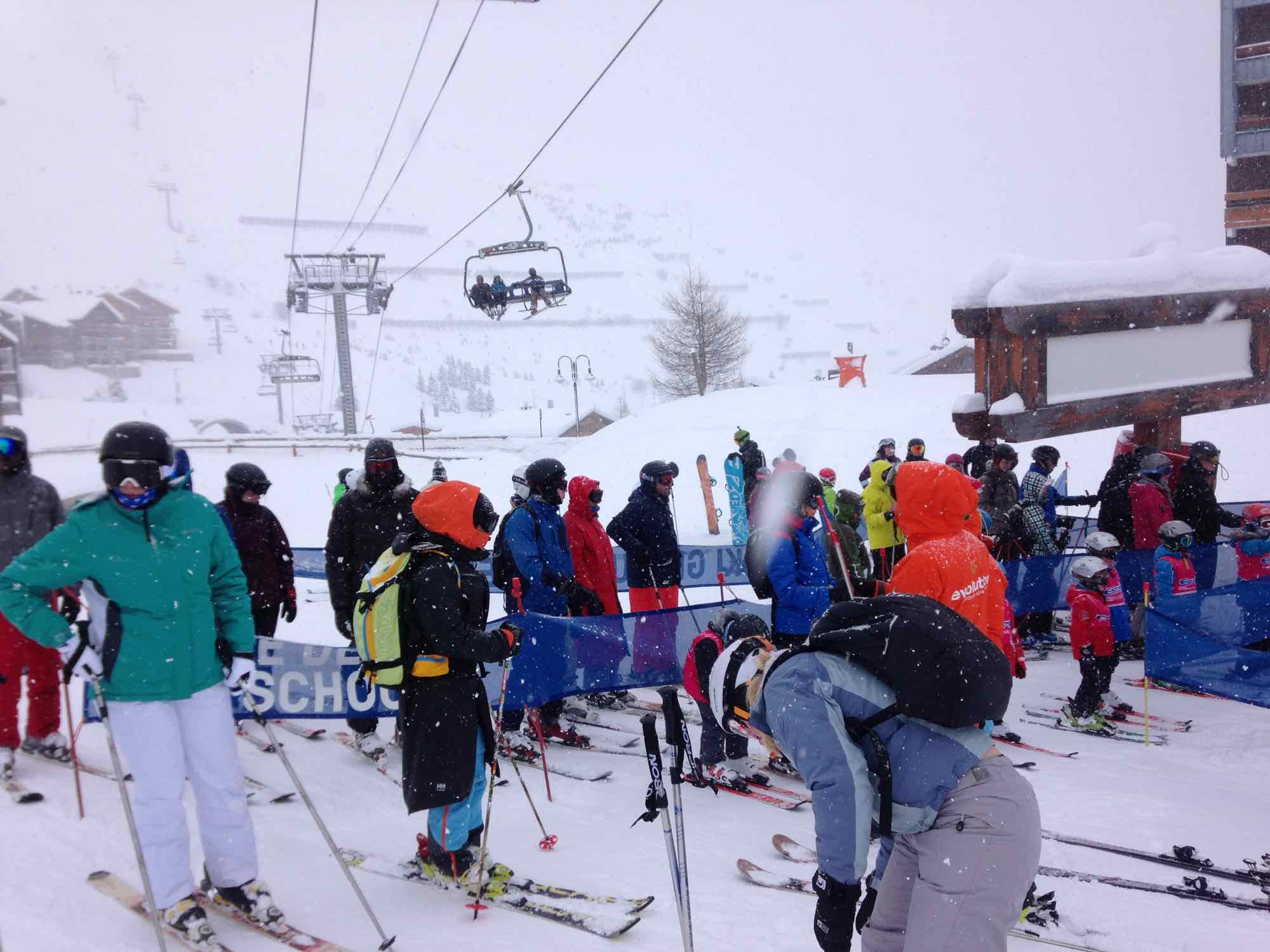 I'll admit I experienced a mental block. My mind was saying "I can't do this" and "why would anyone fling themselves down an icy mountain anyway?" My body went into shutdown. Yes, here I was at the age of 30, sulking on the side of a mountain. After a pep talk I tried again and gradually I started to get the hang of it. It wasn't pretty, but I wasn't a disaster! Two green runs (and a fall off the ski lift) later, I rewarded myself with an afternoon of après ski.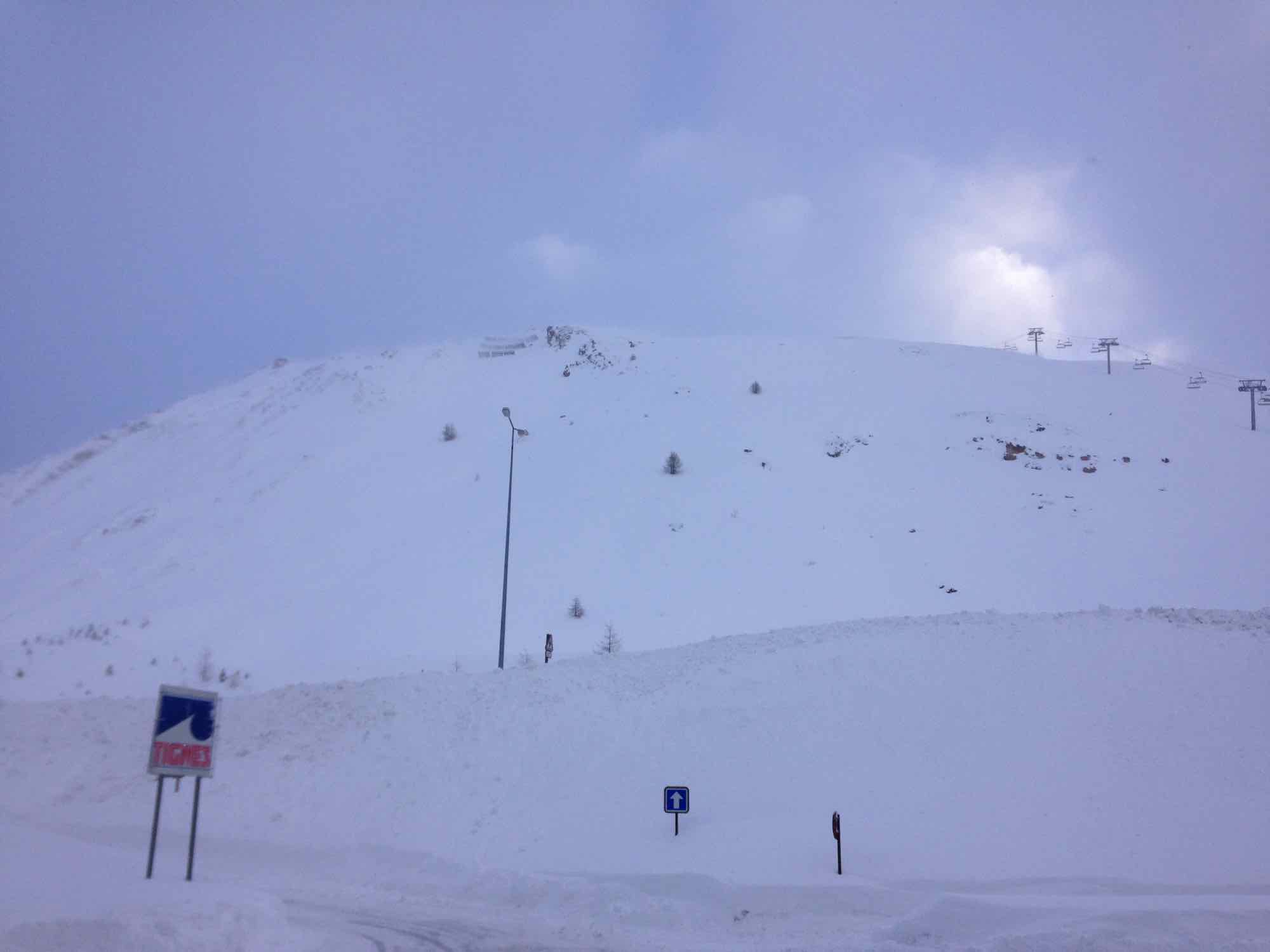 THE FOOD
With breakfast, afternoon tea and a three course evening meal (with wine) all part of the Mark Warner experience it was impossible to go hungry.
Breakfast was a standard buffet with everything from scrambled egg and sausages to yoghurt and granola. Afternoon tea featured cakes, meringues, pastries, and tasty soups.
At dinner there were several gourmet options to choose from. During my stay I enjoyed a goats cheese tart with beetroot, a duck and crunchy vegetable Asian noodle salad and a generous chorizo bruschetta.
One of my highlights of the week came in the form of a salted caramel brownie. Vicky from Vicky Flip Flop and I ordered one to share… but it just wasn't enough. Within a few minutes we'd polished off two. That brownie alone is a reason to return to Hotel L'Ecrin du Val Claret!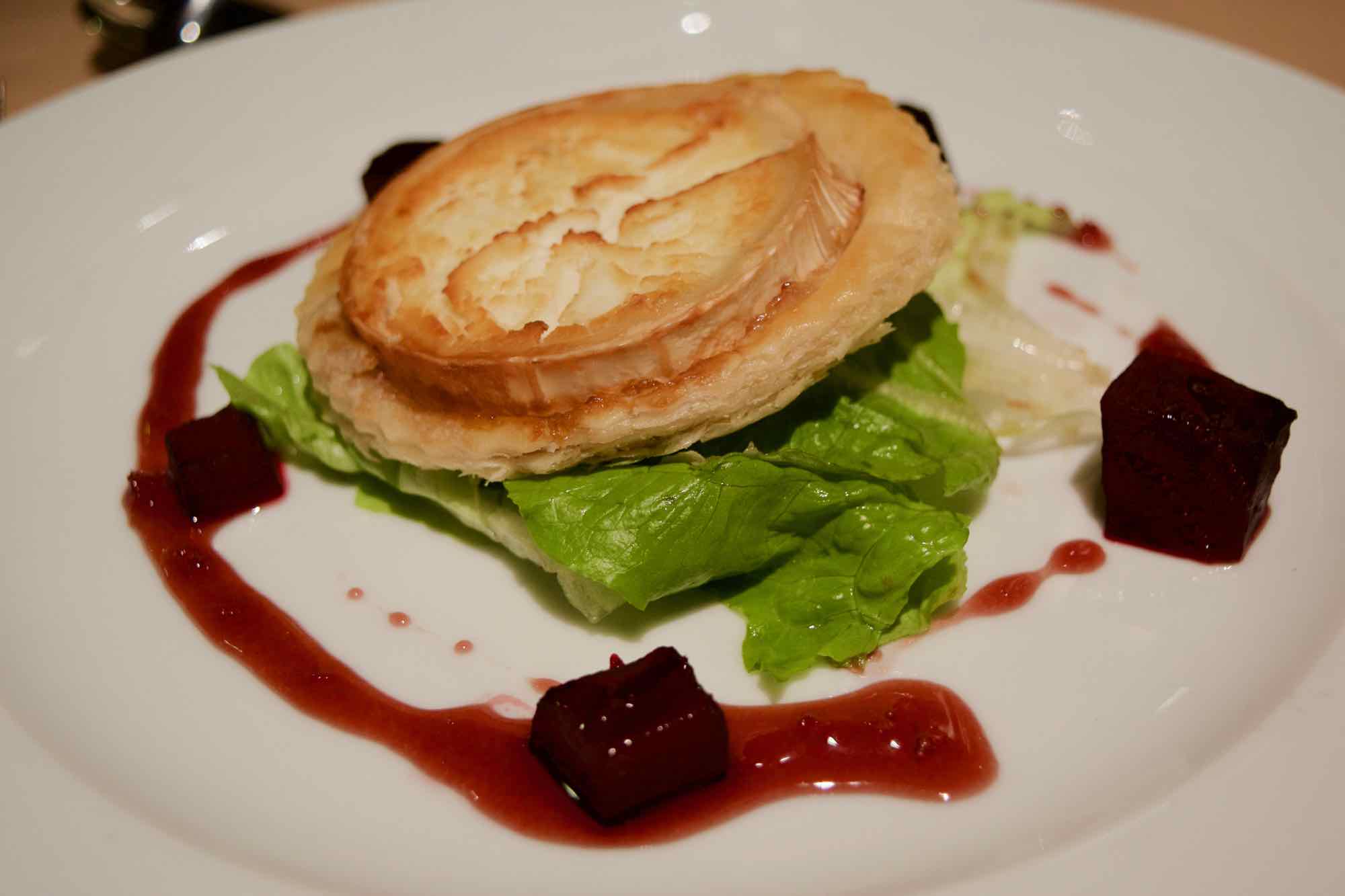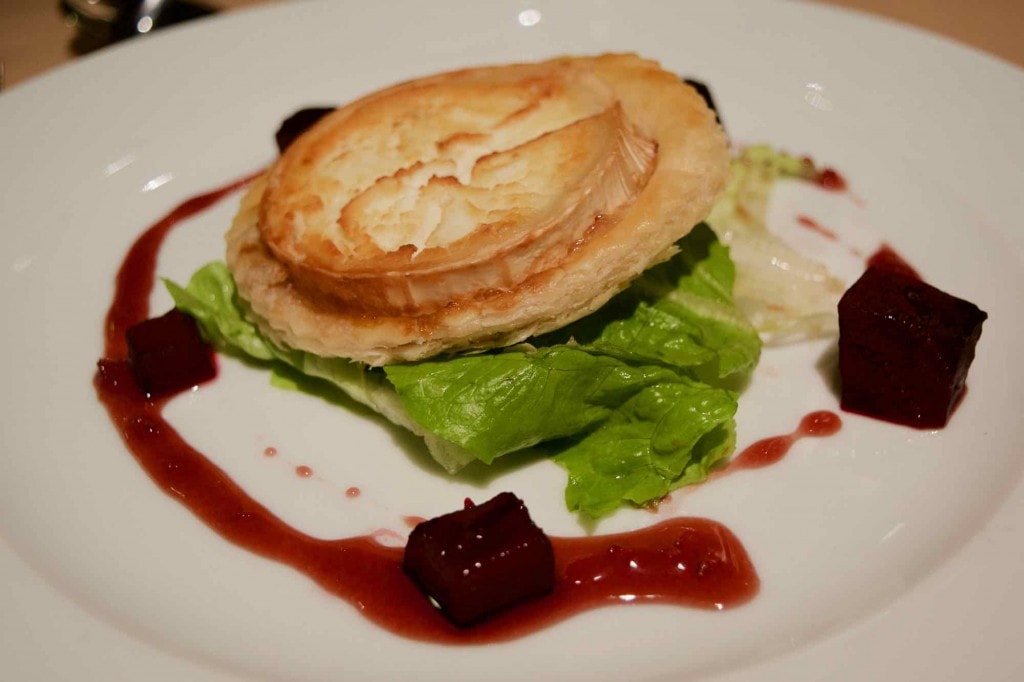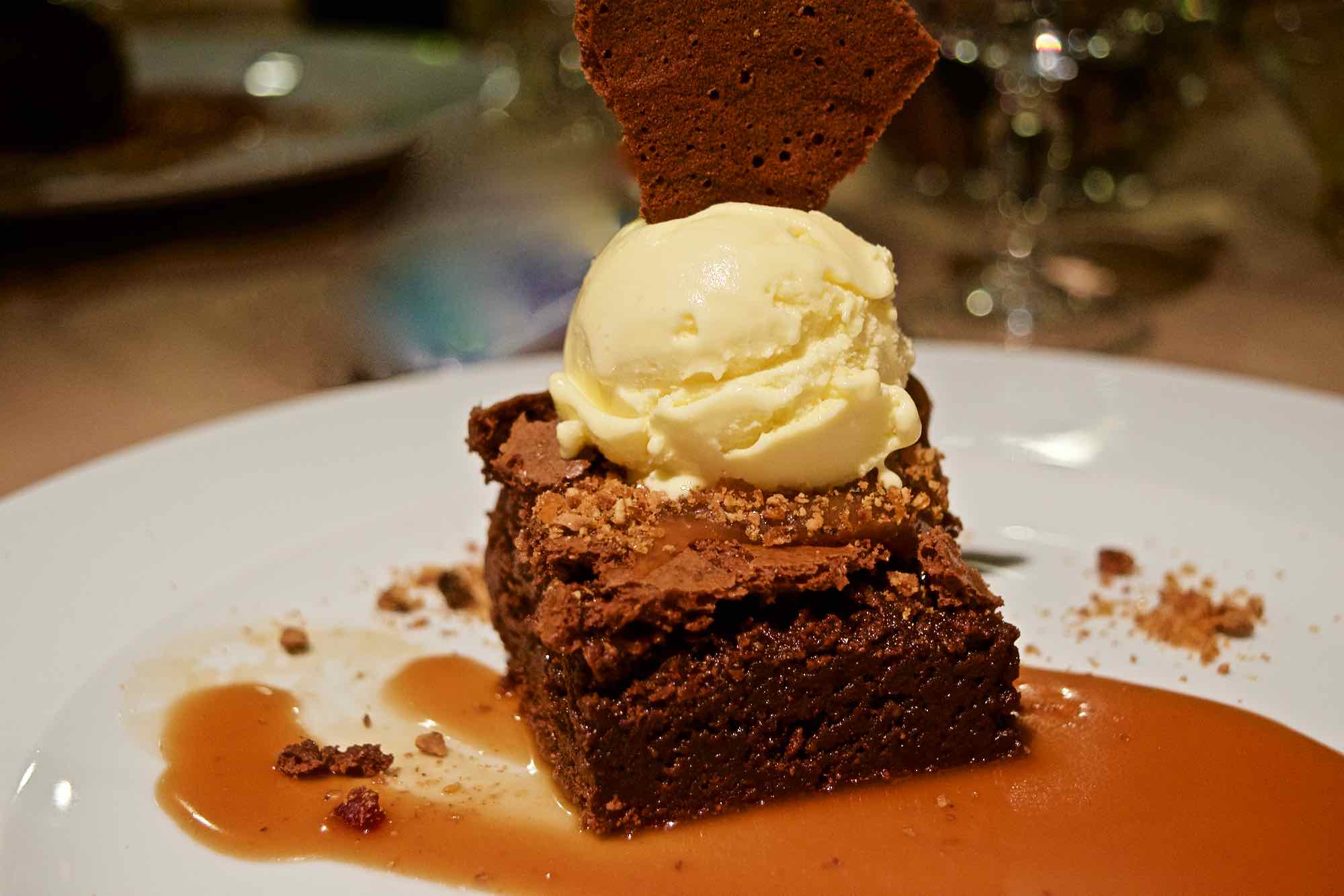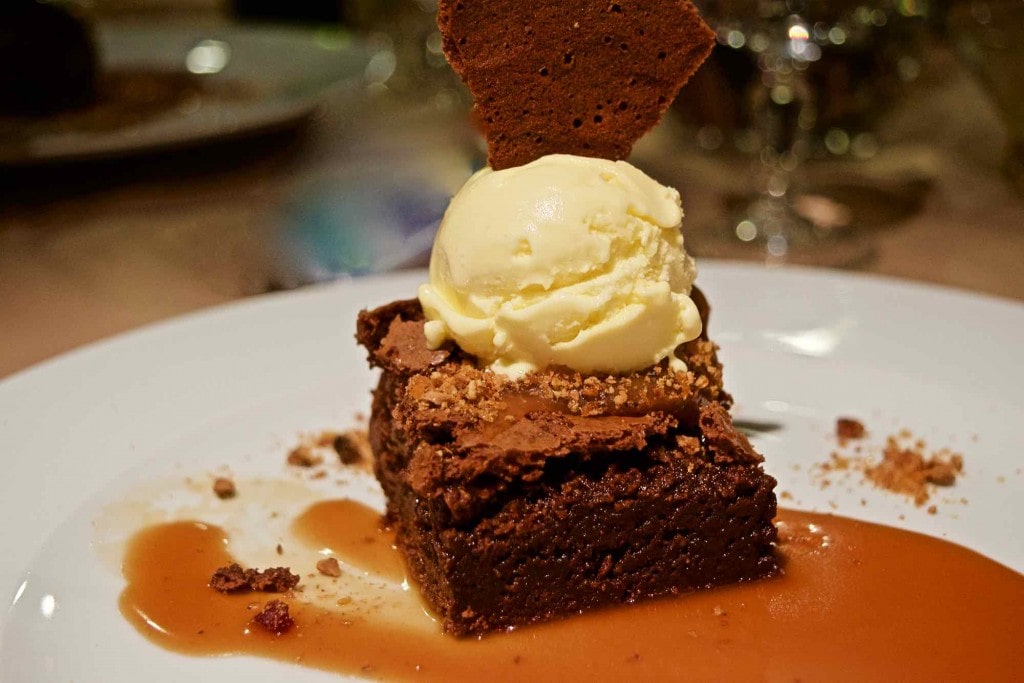 After ski school we enjoyed lunches at Le Coffee and L'Escale Blanche – sampling the famous tartiflette (a rich dish of potatoes, reblochon cheese, lardons and onions) at the latter. Meals at these restaurants aren't cheap – between 15 – 20 EUR, but the food quality is high and it was a welcome relief to be off my feet for an hour.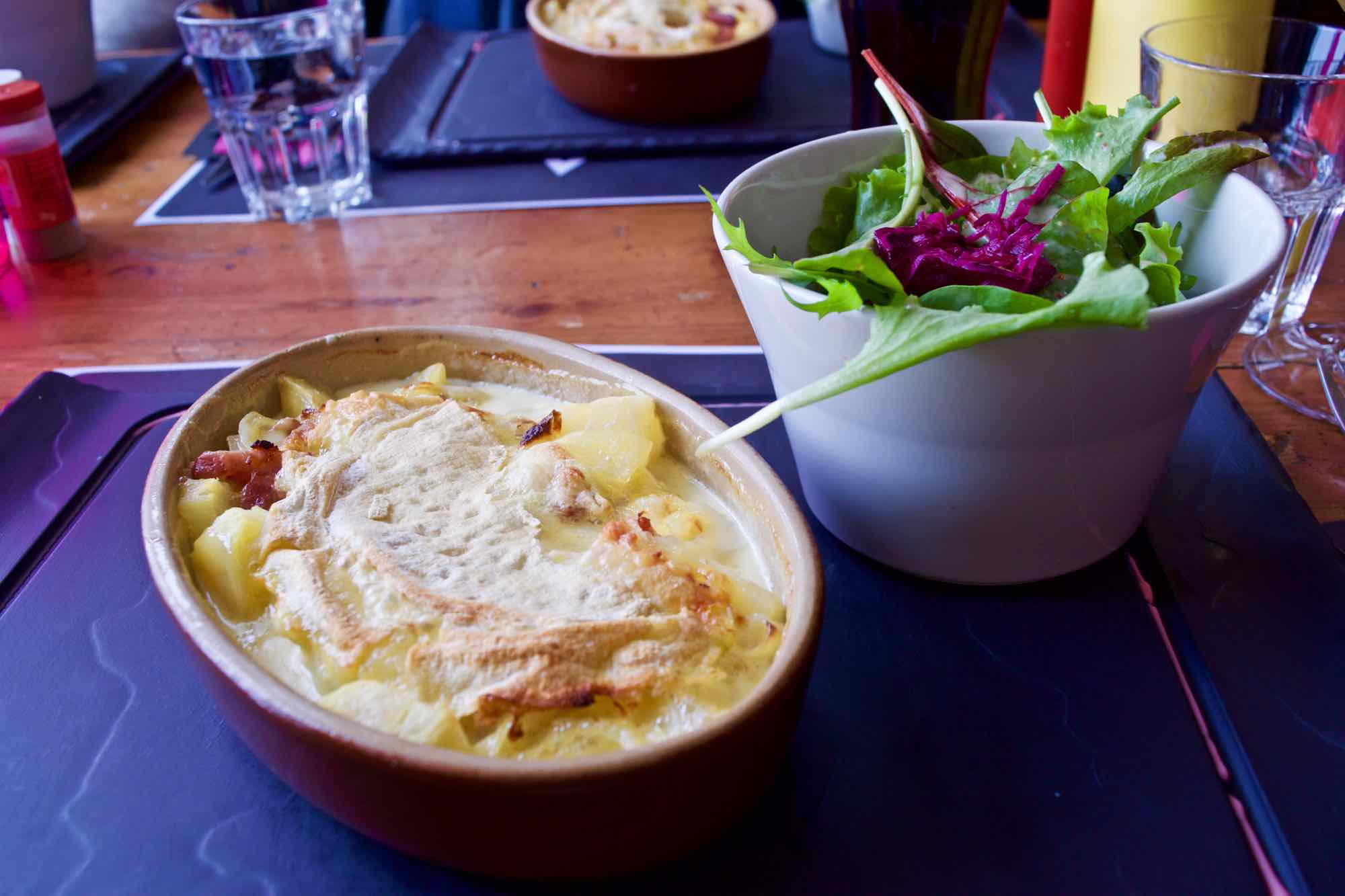 APRES SKI
Oh the famous après ski. I knew this was the part of skiing I'd get the hang of quickly! We spent one afternoon at Loop Bar in Tignes Le Lac and settled into happy hour. Two vin chaud for 7 EUR, three jägerbombs for 14 EUR – it was easy to see why people turned up a little worse for wear at dinner! Popular band The Dominos entertained crowds with their own take on classic and current songs. The dance floor filled up, layers of clothing were removed and the chant of Justin Bieber songs echoed around the slopes. As the band played their final song, and the clock struck 7pm, we headed back to the hotel on a total high.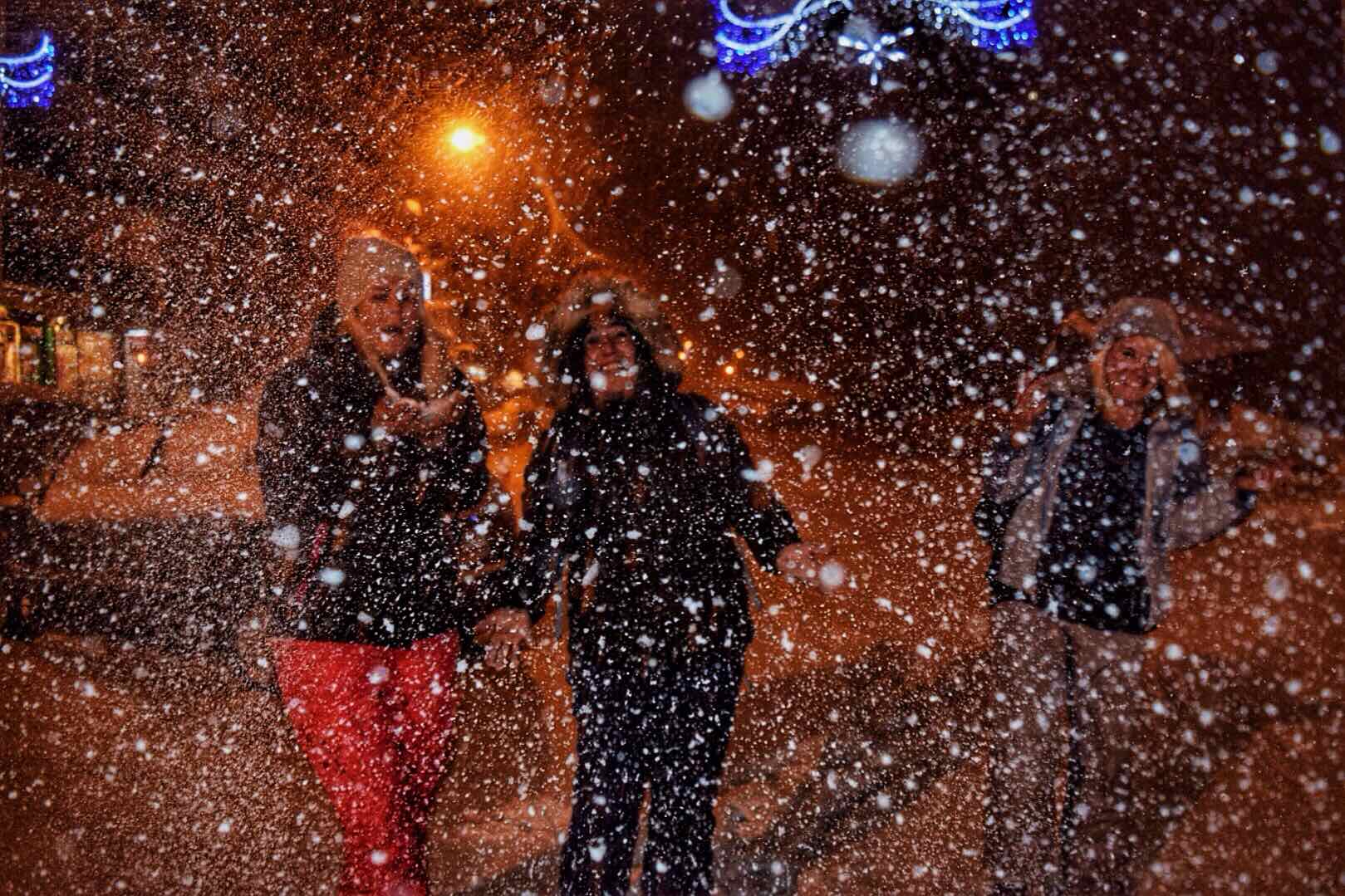 Uh oh… The jäger is out… #apresski #mwmoment pic.twitter.com/kxr8JOvUzk

— Chloe Gunning (@WanderlustChloe) January 12, 2016

OTHER ACTIVITIES
I was only in Tignes for a short time but if I'd stayed longer I could have gone out with the huskies, tried ice diving (brrr!), flown in a helicopter or enrolled in 'wilderness camp' – described as a chance to eat fondue and go sledging! Next time…
SKIING FOR BEGINNERS – THE VERDICT
Skiing surprised me! I really enjoyed the trip, in particular how structured it was compared to a sun holiday. Mark Warner organised our lessons, ski hire and included two meals a day, plus afternoon tea. I found the lessons challenging but after only 3 hours of tuition in 48 hours, I was starting to get the hang of it. With a few more lessons and a bit more practice, I think I would have improved quickly. There are beginner classes tailored to adults, and I think if I went back, I'd be tempted to try one of the beginners weeks, so as to meet lots of people at the same level.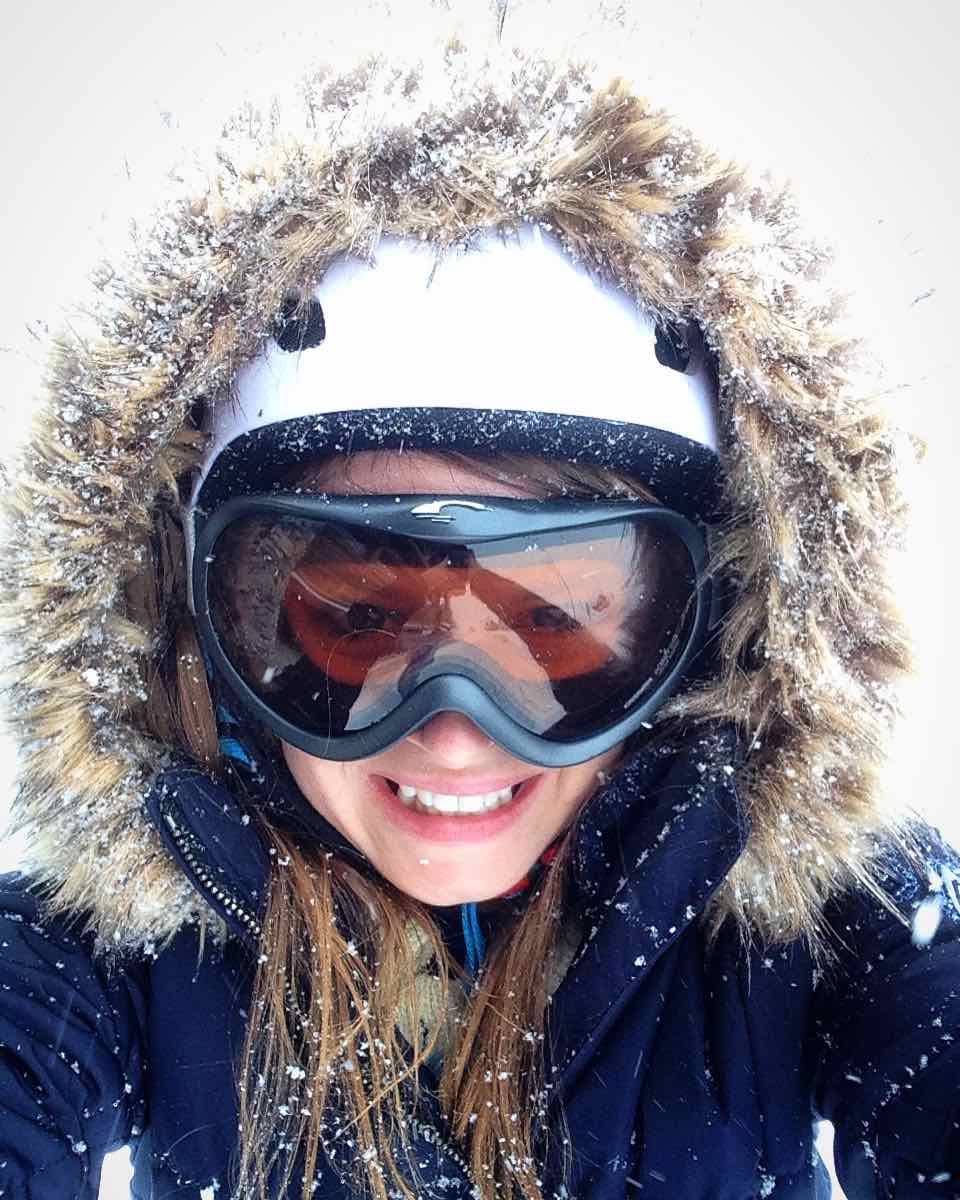 Along with the refreshing exercise I loved the other elements – good hearty meals, the spa, and of course the après ski.
I'd heard skiing was expensive, but looking at the prices for a week, it works out similar to a week in the sun – just over £500 including flights, transfers, accommodation, breakfast, afternoon tea and dinner with wine. With the addition of ski hire and lift passes you'd be looking to spend around £700.
I'm definitely more of a sunshine addict than a snow bunny, but I reckon you'll see me back on the slopes in the future!
Thanks to Mark Warner for inviting me to experience their ski holiday in Tignes. As always, opinions are my own.