From the beauty of Gooseberry Falls and Lake Superior, to the buzzing city of Minneapolis, this Minnesota road trip is the perfect intro to the state.
Before visiting Minnesota, I had no big feelings towards the state. I knew it was in the area known as The Great Lakes. I knew that in winter it was seriously snowy. I also knew Minneapolis was a big city for music, with Prince and Bob Dylan both recording there.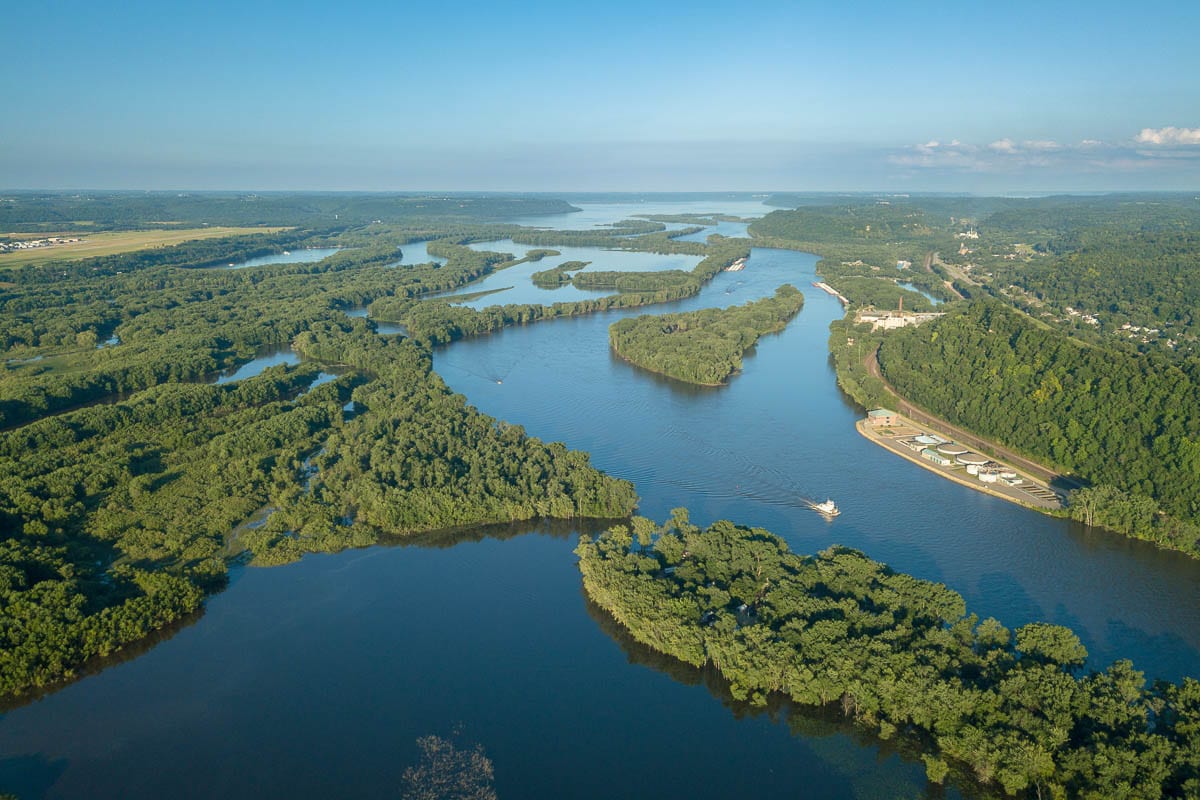 Beyond that though, I wanted to wait for the surprises! Over five days our Minnesota road trip would take us to Duluth, Red Wing and Minneapolis… but this wasn't a trip based just around cities. Minnesota is all about the great outdoors, so we were ready to hike, explore, kayak and more!
This was especially important when I had my eye on trying a few high-calorie local delicacies (hello cheese curds and the famous Juicy Lucy burger which has melted cheese inside the pattie!)
So time to hop in the car with us as we head off on our Minnesota road trip! Check out the video, then scroll down to read my highlights from the trip…
If you're looking for winter inspiration, don't miss my guide to the best things to do in Minnesota in winter!
---
5 Awesome Stops On The Ultimate Minnesota Road Trip
Split Rock Lighthouse, Near Duluth
The drive from Duluth to Split Rock is a spectacular one. As I looked out of the car window at the water on my right, it felt like I was looking out at the ocean. Lake Superior doesn't feel like an enclosed body of water, yet the calming way the light bounced off the surface didn't make it feel like an ocean either.
If I had to compare this part to another place I've travelled to, I'd say Finland. The lakes, the flatness, the forests, the nature – it felt like there were lots of comparisons.
Split Rock is located on the North Shore of Lake Superior, and was built after a terrifying storm at the start of the 1900s, in which 29 ships were lost.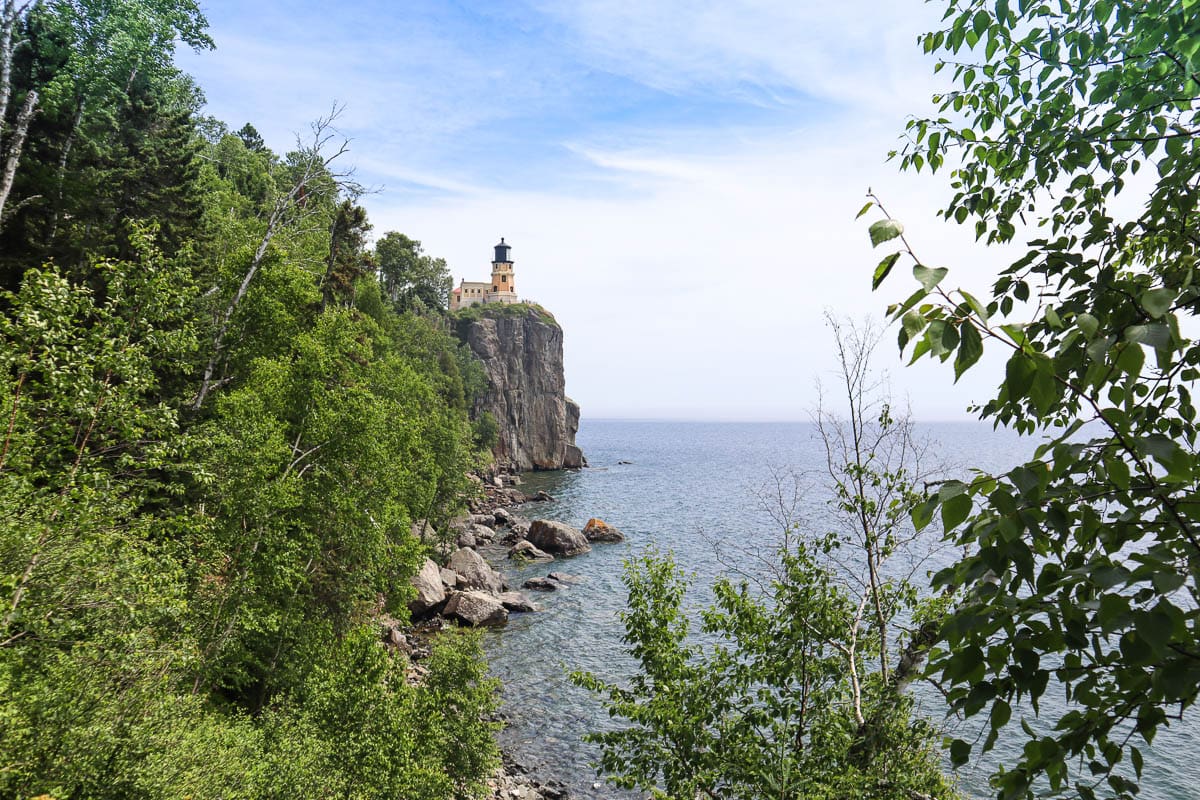 These days it's a tourist attraction, and well worth a visit. Its unique location perched on the rock edge, with the beach below makes for some stunning views. You can also climb up the tower, learn about its history on a tour, and chat to experienced guides dressed in historic costumes.
Split Rock Lighthouse Entrance fee: Adults $10, Children 5+ $6
Distance from Duluth to Split Rock Lighthouse: 47 miles / 75 km
Approximate journey time from Duluth to Split Rock Lighthouse: 55 minutes by car
Find out more about Split Rock Lighthouse.
Gooseberry Falls, Near Duluth
This is one of the ultimate free things to do in Minnesota! Gooseberry Falls State Park is nature at its best. We spent around three hours exploring the many waterfalls, hiking trails and beauty spots within the park. I'd expected a few waterfalls, but I hadn't realised how vast some of them would be!
We visited in July when the weather was warm, so there were plenty of kids enjoying a dip in the water. If I'd packed my bikini I would have joined them – the water looked very inviting!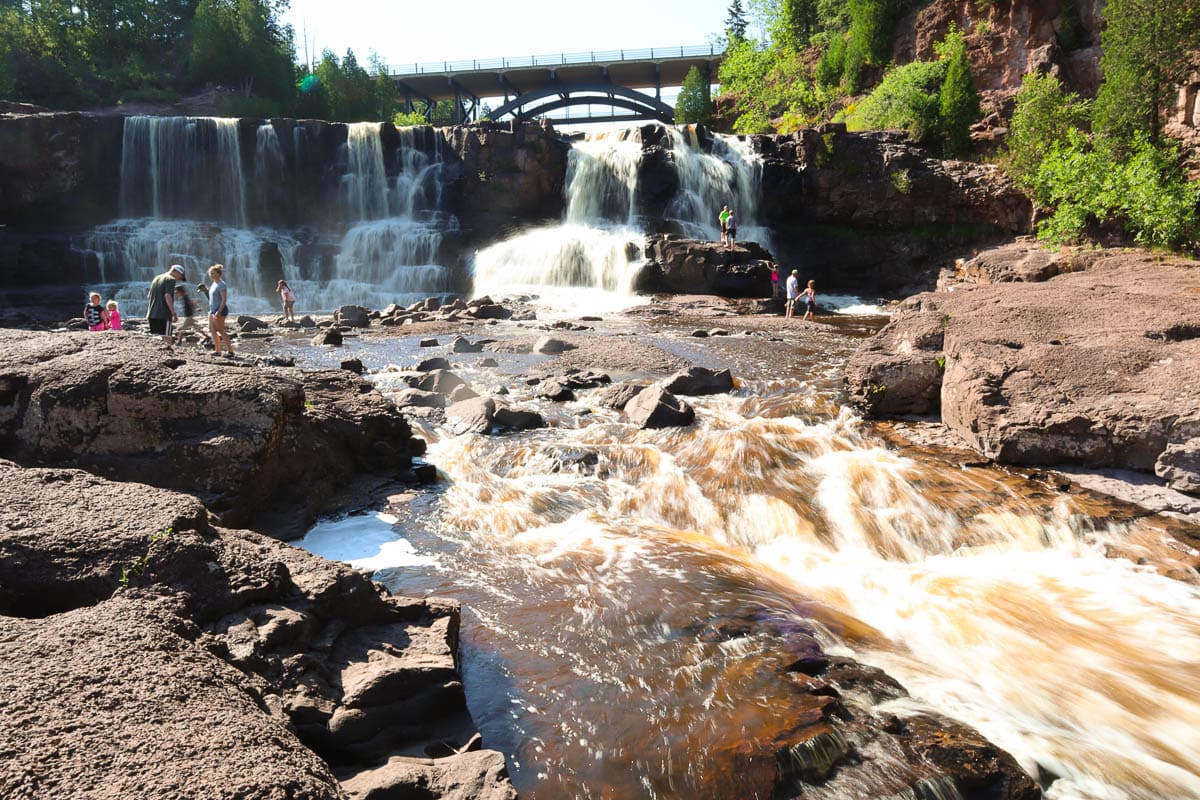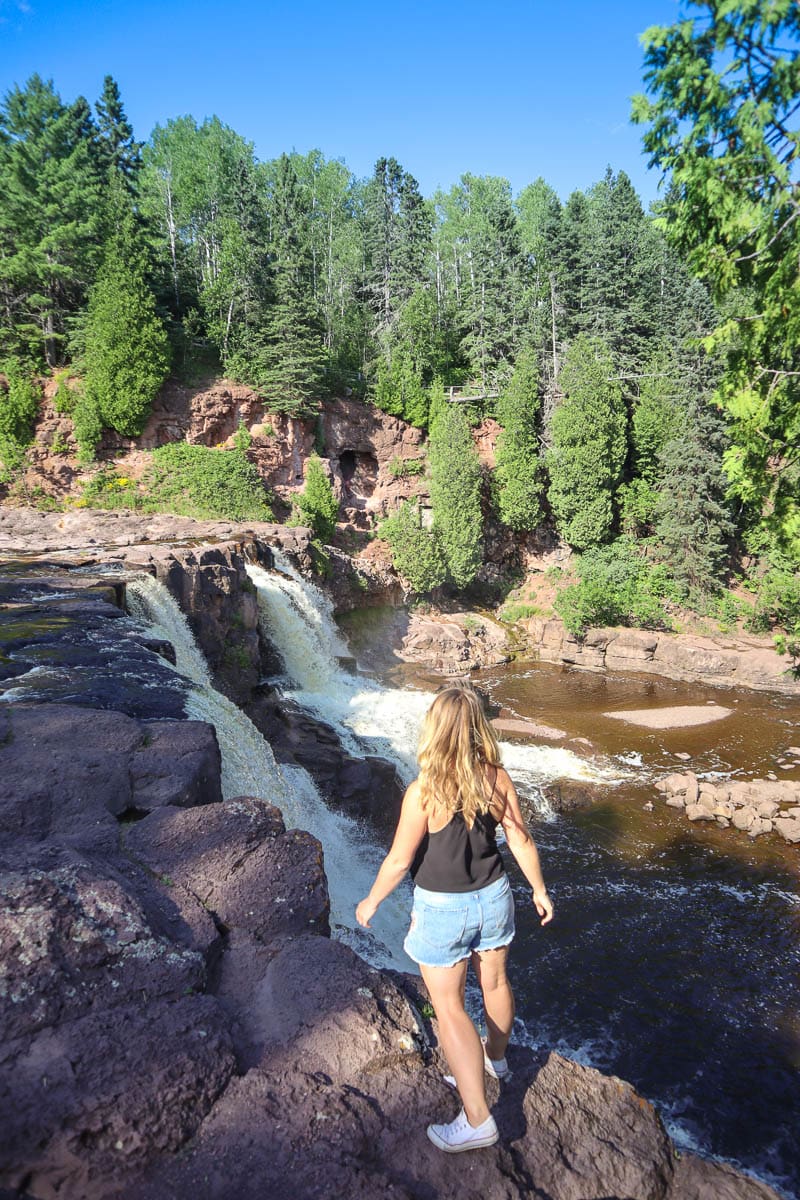 If you fancy paddling, or crossing over, I'd recommend some water shoes as the stones can be a bit painful to walk on. Gooseberry Falls also looks utterly spectacular in the winter months when the waterfalls freeze.
Distance from Duluth to Gooseberry Falls: 40 miles / 62km
Approximate journey time from Duluth to Gooseberry Falls: 47 minutes by car
Find out more about Gooseberry Falls.
Spirit Mountain, Near Duluth
Spirit Mountain is an adventure park overlooking Duluth. There are a range of fun activities on offer including a scenic chairlift (yep this is a ski area in the winter!) a zipline and a summer alpine coaster. There's also a downhill mountain biking course, where you cycle down over rough terrain, then catch the chairlift back up to the top again.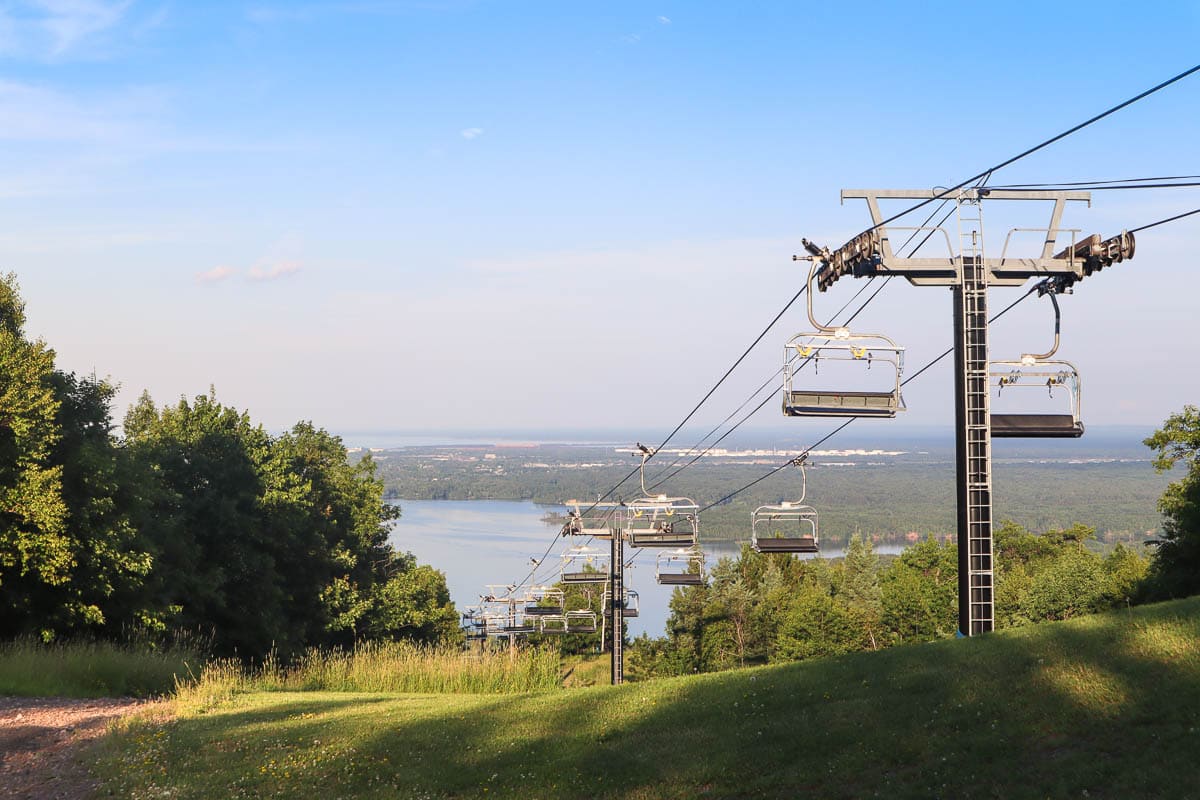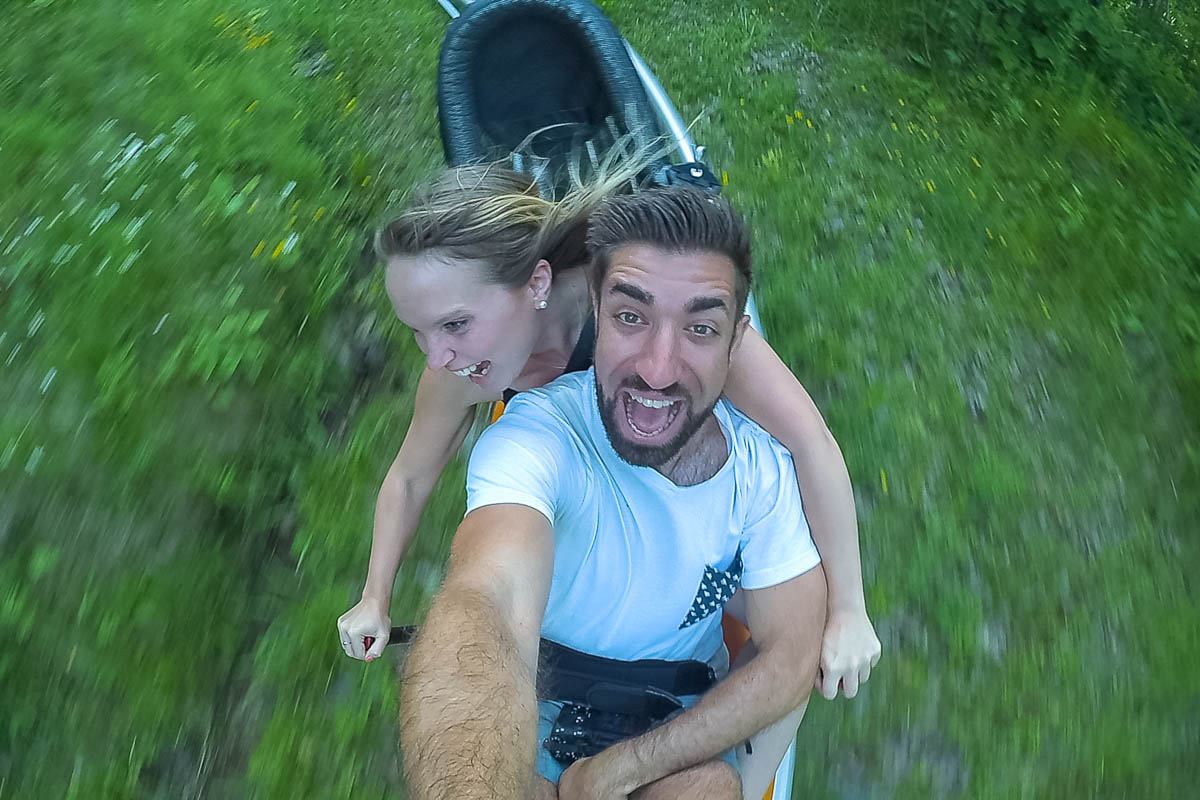 The highlight at Spirit Mountain was the alpine coaster which was seriously good fun! You control your speed by pulling the brake, but to be honest, these things can notch up some serious speed – I definitely screamed a few times! Views from the scenic chairlift were lovely, especially as the light was just starting to drift into golden hour.
Spirit Mountain ticket price: All day wristband $45, or $12 per ride
Distance from Duluth to Spirit Mountain: 9 miles / 14 km
Approximate journey time from Duluth to Spirit Mountain: 15 minutes by car
Find out more about Spirit Mountain.
Minneapolis City Centre
A few people had mentioned before our trip to Minnesota that they thought I'd enjoy the food scene in Minneapolis, and they were 100% right!
We booked onto a food tour with Twin Cities Food Tours which was a great intro not only to the city's food scene, but also Minneapolis' eclectic history. From a tasty brunch dish, to polish sausages, Italian gelato and Minnesota style pizza, it's fair to say a mix of nationalities, cultures and cuisines have left their mark on Minneapolis.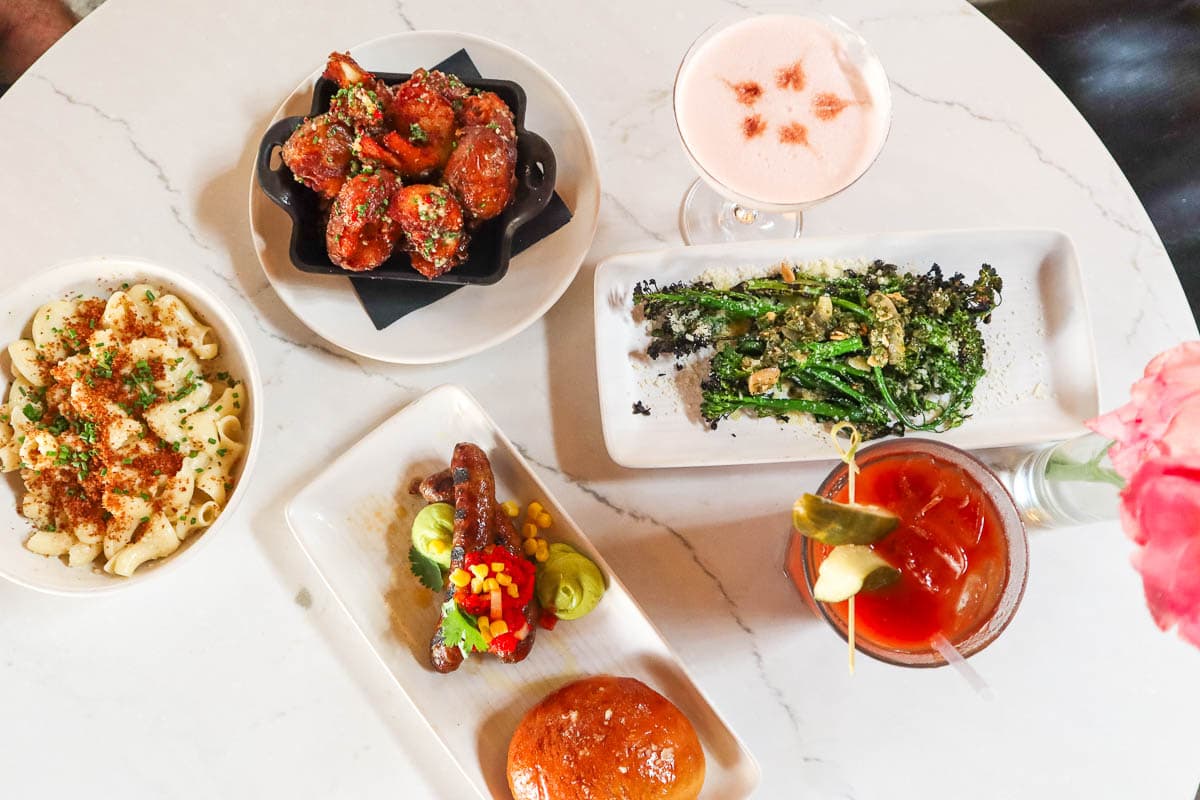 My favourite foodie discovery in Minneapolis was The Lynhall – a trendy food hall with a few different counters and a relaxed, stylish dining area. It made a great stop on our Minnesota road trip.
They had lots of sharable plates on the menu, so we tucked into spicy chorizo, charred broccoli, roasted red potatoes and mac and cheese, all washed down with some photogenic and delicious cocktails!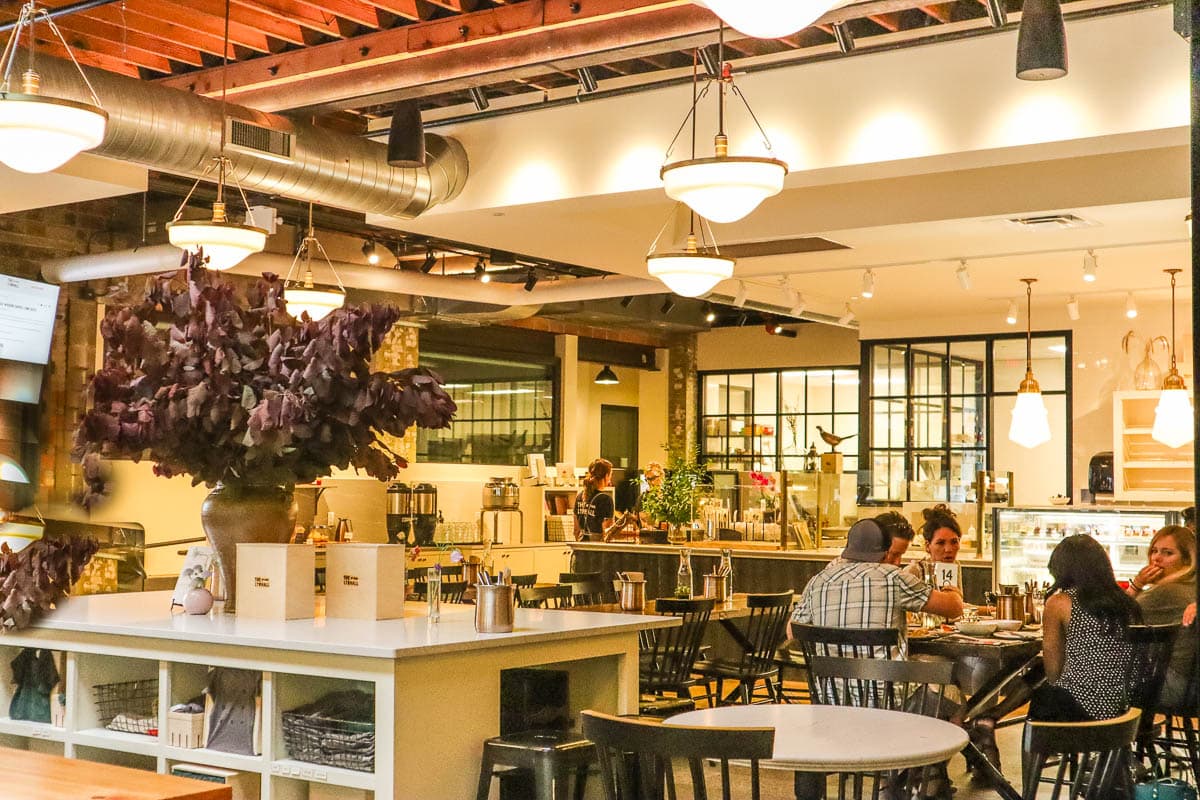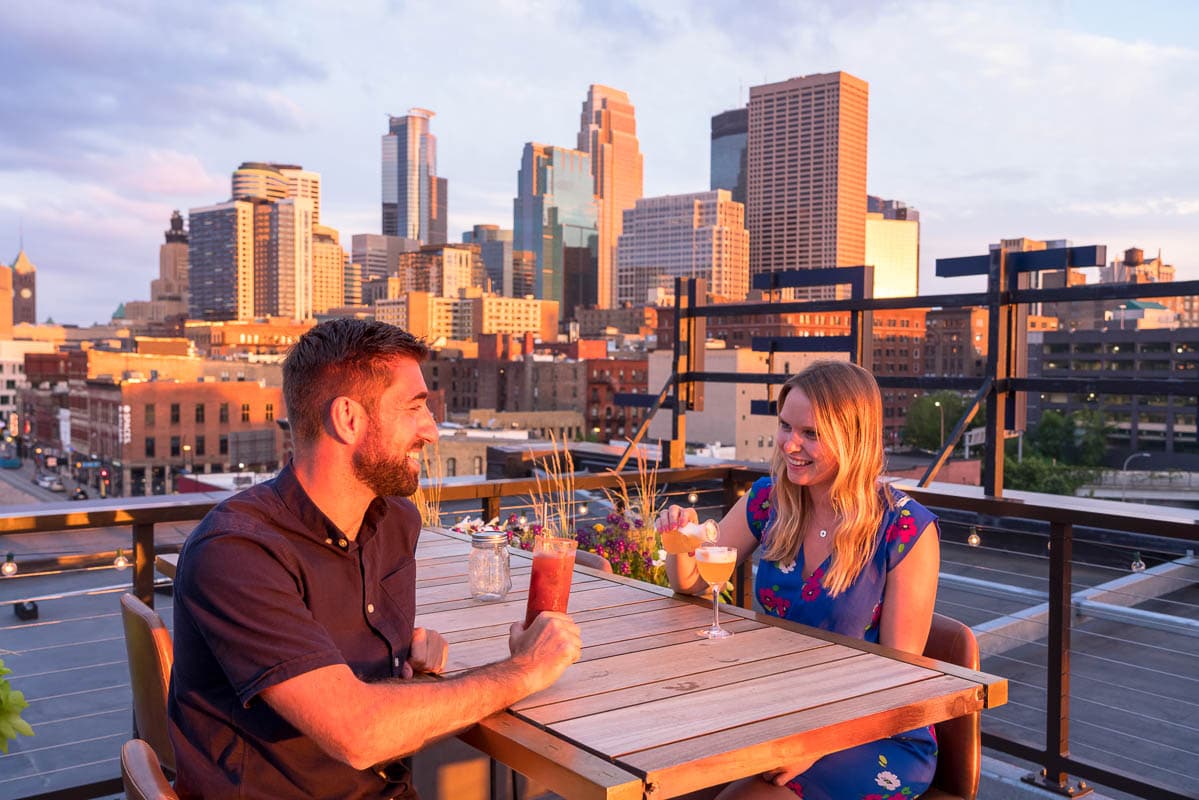 For drinks I'd recommend the rooftop bar at the Hewing Hotel. The views at sunset are pure magic, with shimmers of deep orange bouncing off the skyscrapers.
Cannon Falls, Near Red Wing
We reached Cannon Falls and immediately hopped in kayaks for an 8 mile paddle downstream. It was really pretty, with a wide channel flanked by trees. For me, it was the first time I'd been kayaking anywhere with rapids.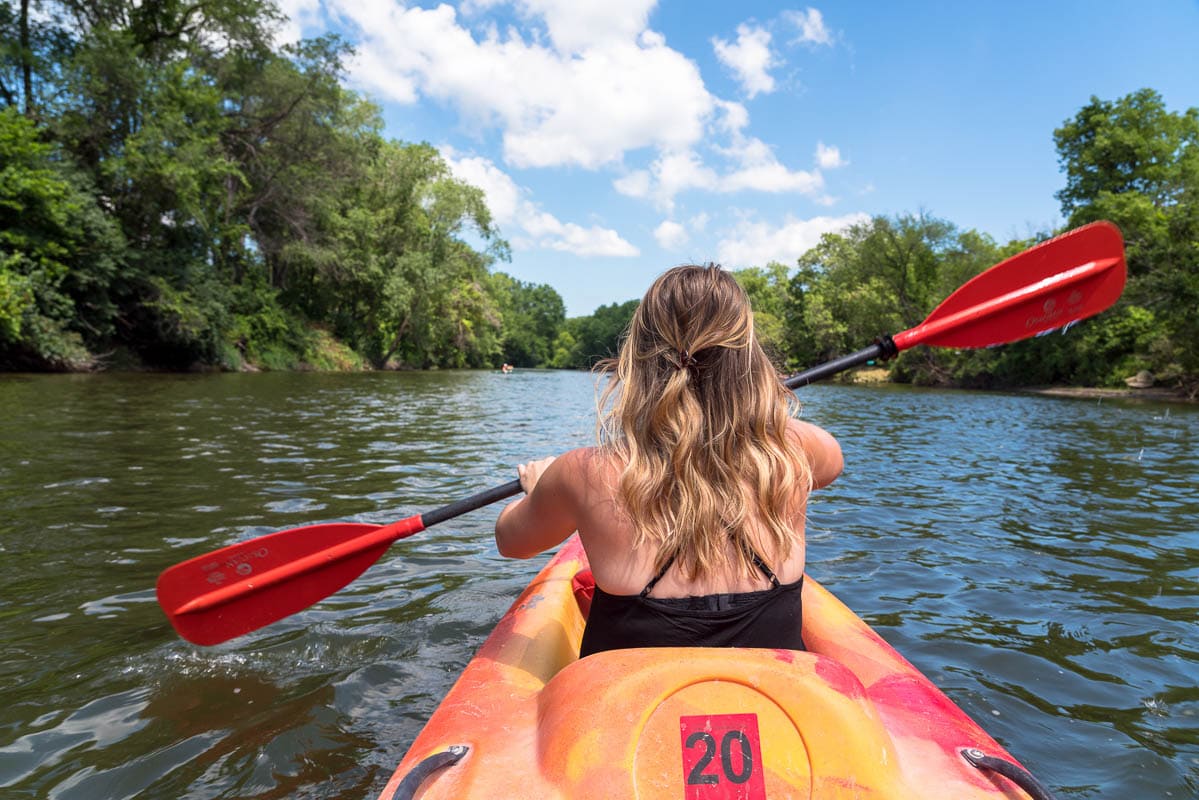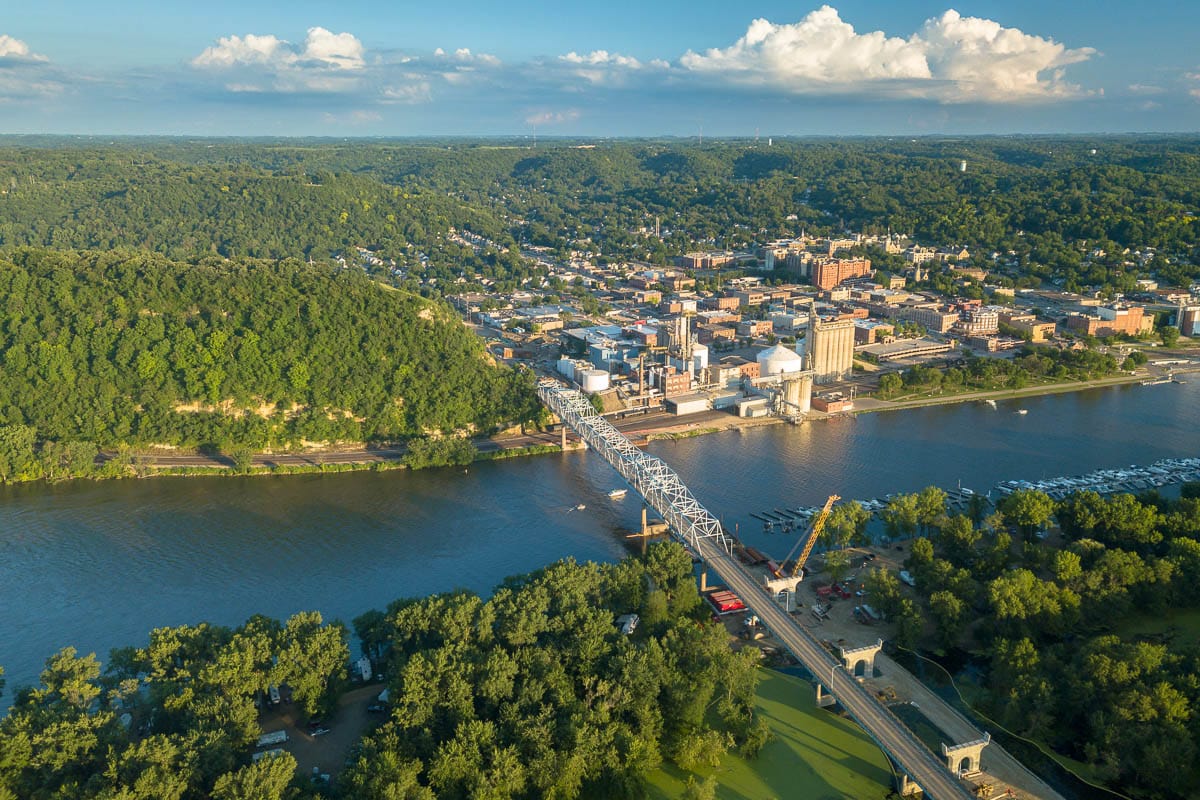 The rapids weren't challenging, and actually the fact that we were heading with the current meant you could paddle as much or as little as you liked. We also passed big groups who were spending their weekend lazing on tubes with a few beers. This is a great addition to any Minnesota road trip, and was a highlight of our trip.
Cost for the 8 mile kayaking trip: $30 USD or $40 in a tandem
Distance from Red Wing to Cannon Falls: 18 miles / 29km
Approximate journey time from Red Wing to Cannon Falls: 22 minutes by car
Find out more about kayaking at Cannon Falls.
A big thanks to Explore Minnesota and Visit The USA for inviting us to explore this beautiful state. Check out their sites to start planning your own Minnesota road trips. As always, all thoughts and opinions are my own. 
If you're looking for winter inspiration, don't miss my guide to the best things to do in Minnesota in winter!
Enjoyed this post about our Minnesota road trip? Pin it for later…