From the vibrant city of Agadir to the white and blue of Essaouira, find out the best things to do if you're visiting Morocco soon.
From the remoteness of the desert it was time to make our way back to the hustle and bustle, with our next stops in the cities of Agadir, Essaouira and Marrakech.
The journey towards Agadir provided the most entertaining stop so far as we reached an area of argan trees, filled with furry friends. Goats! Goats in trees! Do goats grow on trees? No…don't be ridiculous!
Check out the videos of my trip now, and scroll down to read about my adventures in Morocco.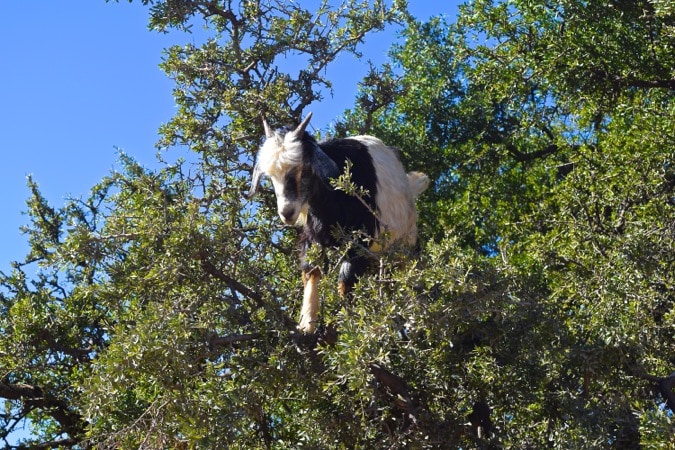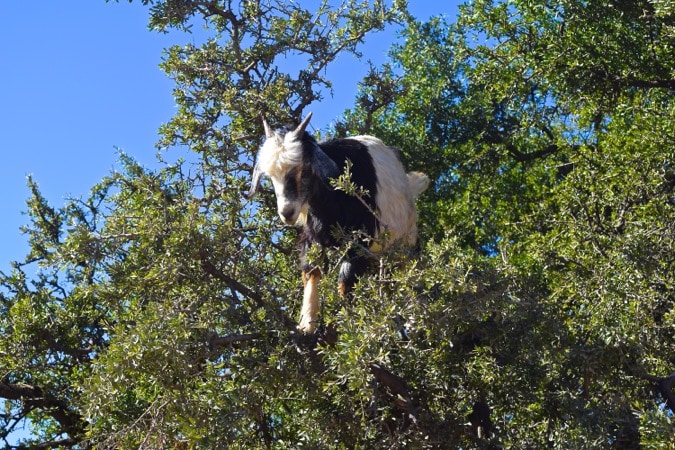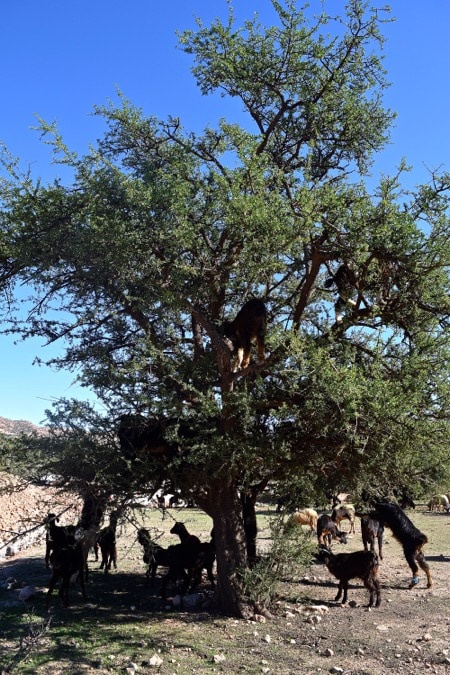 The adorable, fluffy goats in this region are very skilled climbers with their special cloven feet, which aid balance. They clamber up and down the trees eating the fruit and discarding the hard nuts in the centre. These nuts are collected, and pressed to create argan oil for use in food and cosmetics – something we found out more about later during a visit to an argan oil store in Agadir.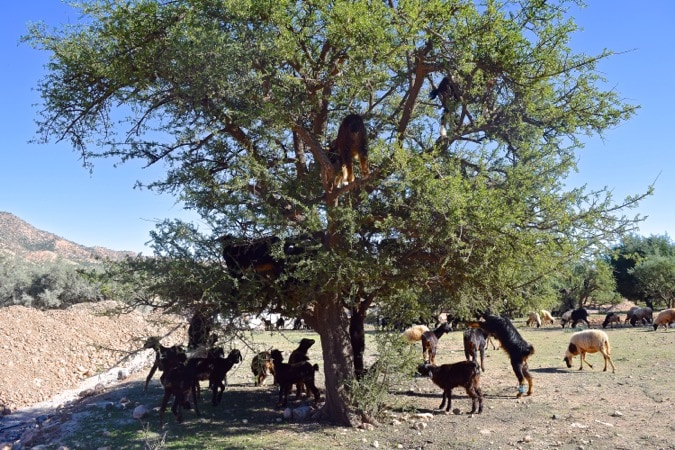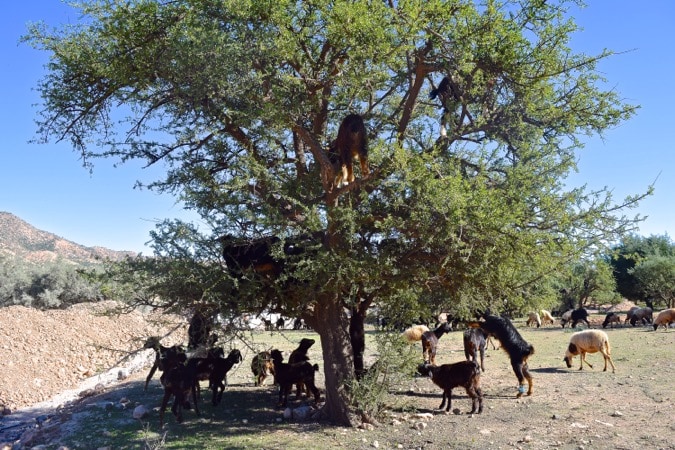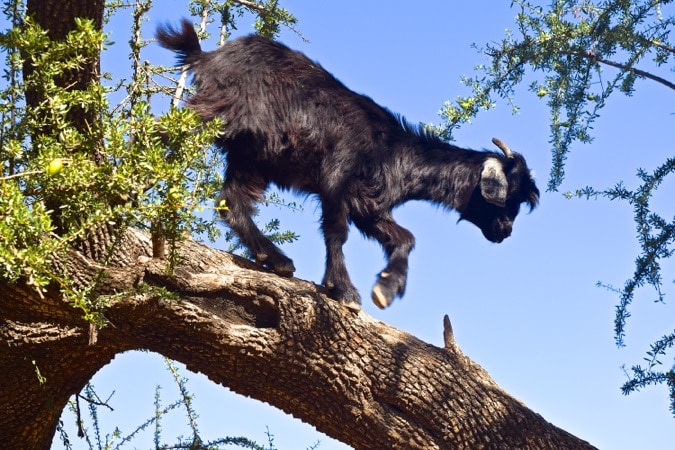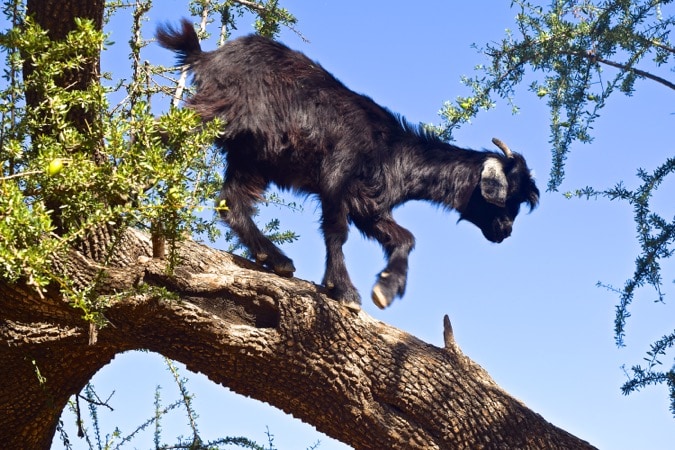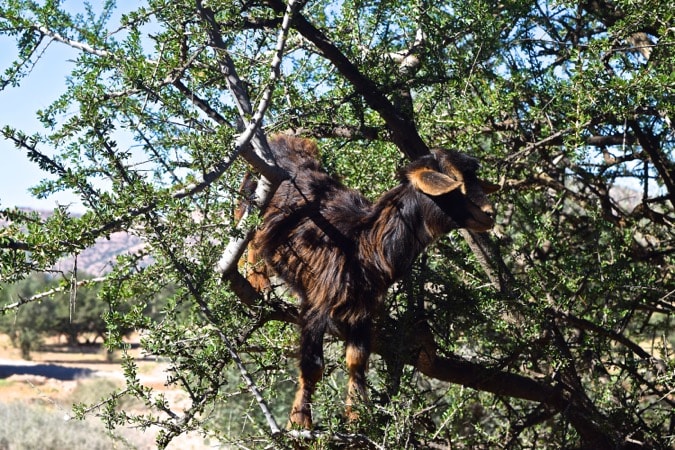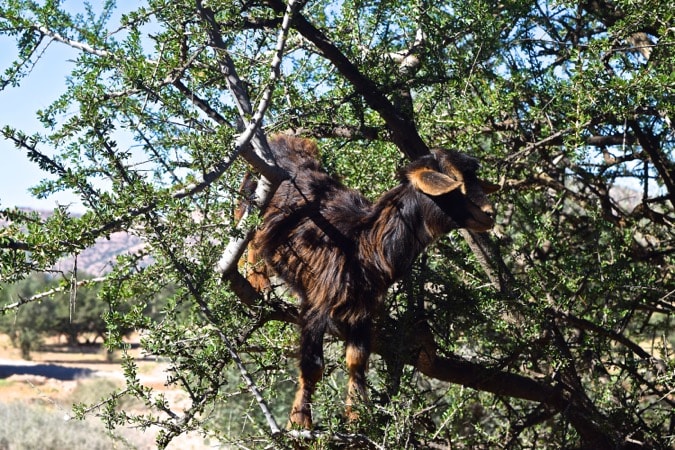 Agadir is known as "The Copacabana of Morocco" with its huge sandy beach and promenade filled with tourist stores and buzzy restaurants serving global cuisines. In 1960, the worst earthquake to hit Morocco (measuring 7.8) shook this city. As a result, there is no historic medina. It's been rebuilt from scratch. The commercial port, argan trade and tourism are the main contributors to the economy. It's a popular region with surfers, windsurfers, kitesurfers, jet-skiers and more. The nearby village of Taghazout is known as Morocco's surf mecca, with wave-riders from Australia, Europe, USA and more all congregating there!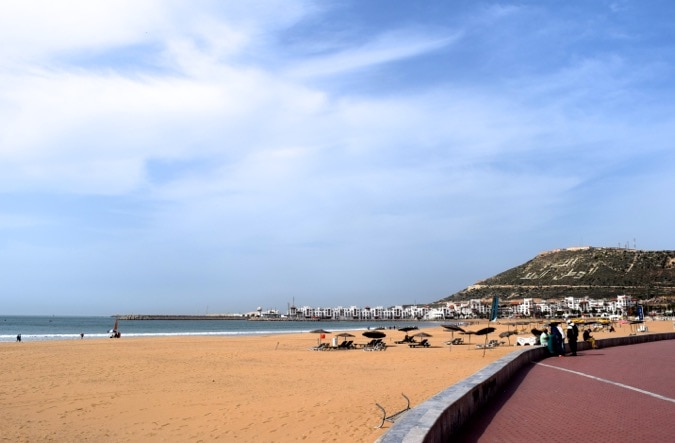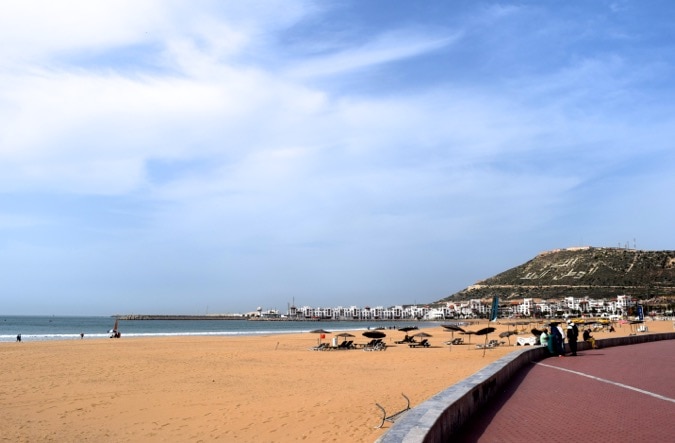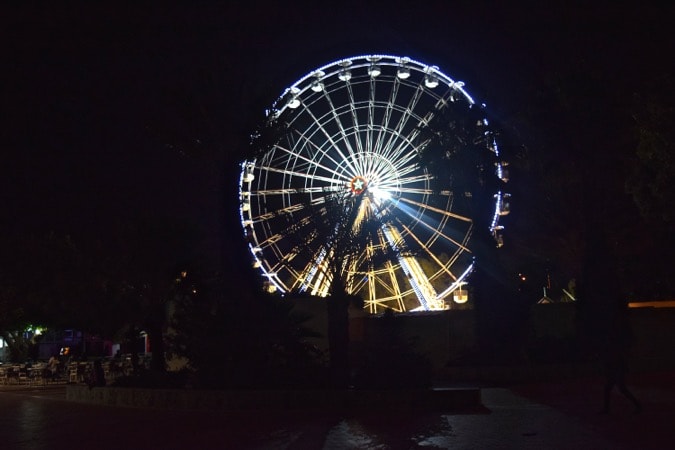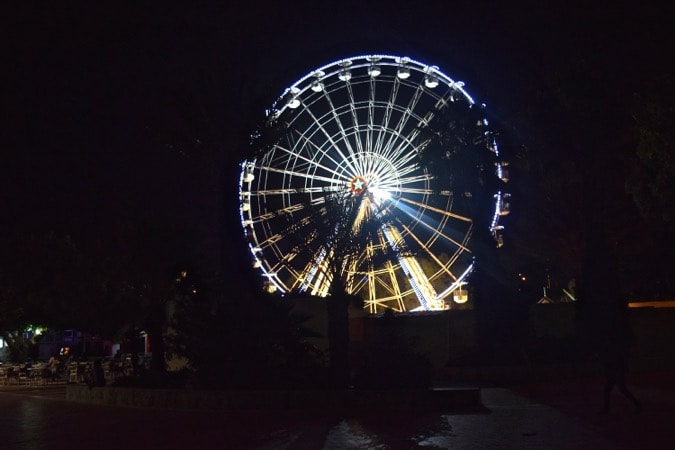 The journey from Agadir towards Essaouira offered great views of the coastline, along with the 'real' Morocco. We passed through villages lined with roadside stalls selling fruit, vegetables and terracotta tagines. Brightly coloured Moroccan tiles framed the doorways and kids kicked footballs around in the road. The terrain turned back to the rocky gravel we had seen at the start of the trip as we went through the Anti Atlas Mountains. The blue sky was dusted with cotton wool like clouds.
Nearing Essaouira we stopped to search for scorpions! Our mission was accomplished pretty quickly… as our eager group turned over rock after rock until some speedy little creatures were discovered!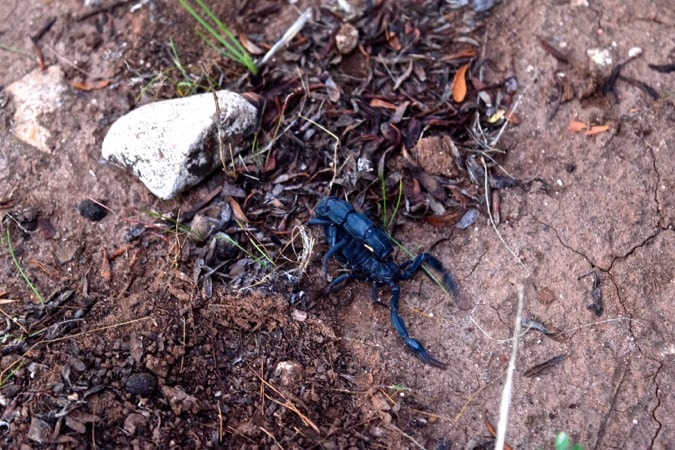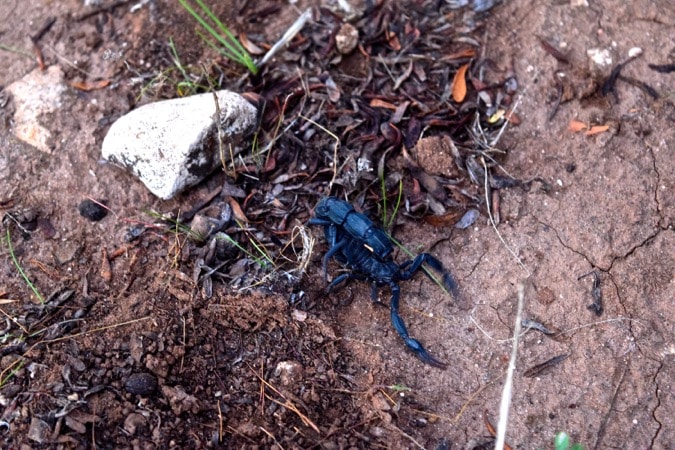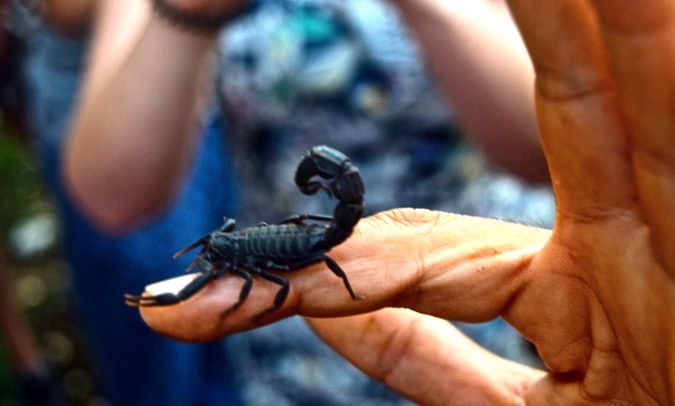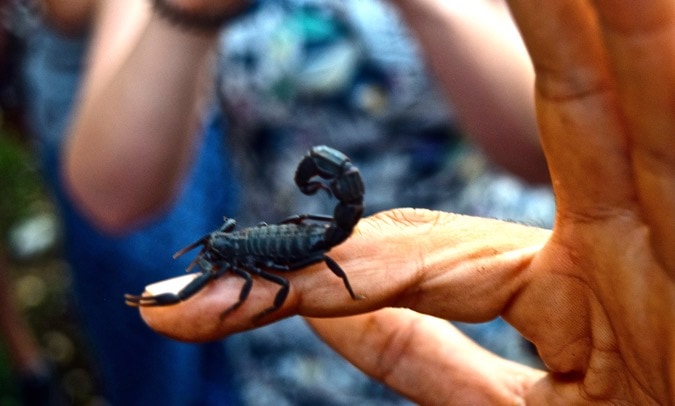 I'd noticed the buildings in Marrakech and the desert were mainly rose and sandy colours but as we explored this region they were mostly white, often with blue accents (especially in Essaouira). I learned this was to do with sandstorms in the former, and the blue helped deter flies in the latter.
I had hazy memories of my previous visit to Essaouira – after all it was around ten years ago! My visit in 2005 was for the Gnaoua Music Festival – featuring the cream of the crop of world music. Every inch of the city was filled with action, but the Essaouira I saw on this Morocco trip was far more relaxed.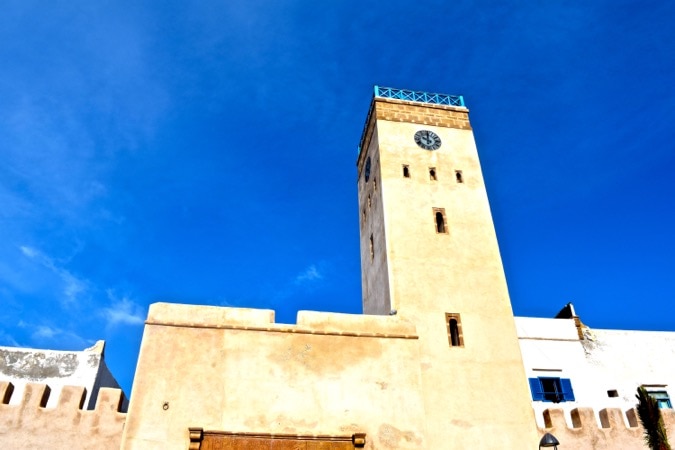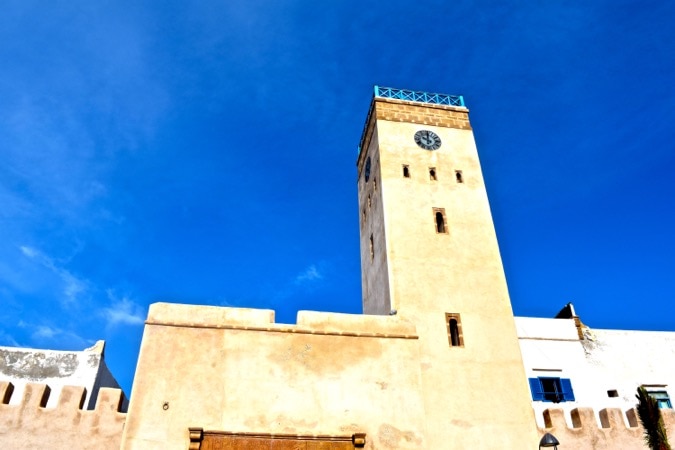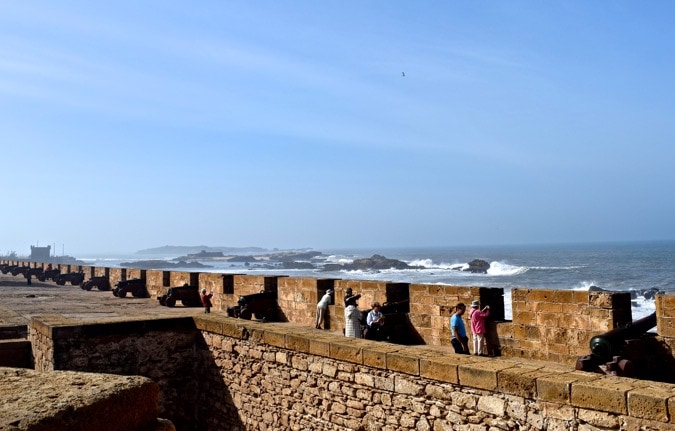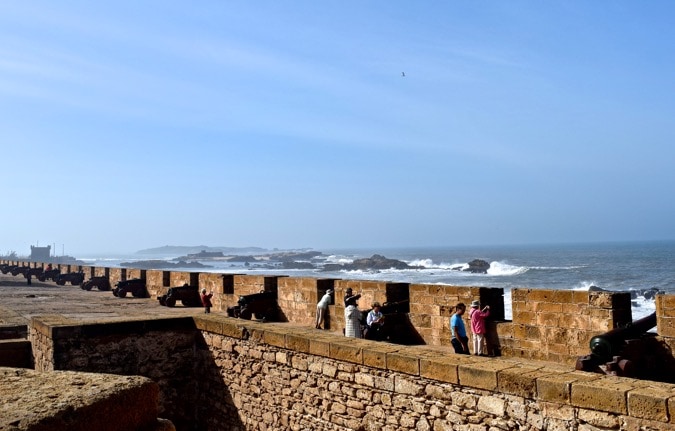 Meaning 'beautiful picture', it's a city known for art, inspiration, music, and history. A hippy town. A town that Jimi Hendrix, Frank Zappa and Orson Welles all visited. It's Jimi's visit that seems to have had the most impact. The city is scattered with references to him… and outlandish claims that he stayed at certain hotels and dined at specific restaurants. I was warned to take these with a pinch of salt!
The city's architecture and feel is quite different from others in Morocco, perhaps because it was designed by the same Frenchman who designed Saint-Malo in Brittany. The fortified city walls and lookout tower are armed with several bronze canons pointing out at the rough waves. Cats roam the streets – it felt like they probably outnumbered humans 2 to 1! The port was a hive of colour and activity with fishermen coming and going with their latest catches.
It's such a vibrant place. Tucked on side streets were incredible pieces of street art, while windows were decorated with rich blue and patterned tiles. Exploring on foot is one of the best things to do in Essaouira.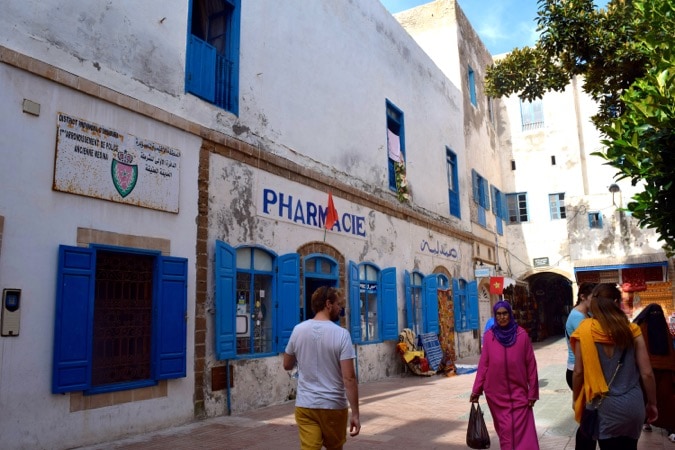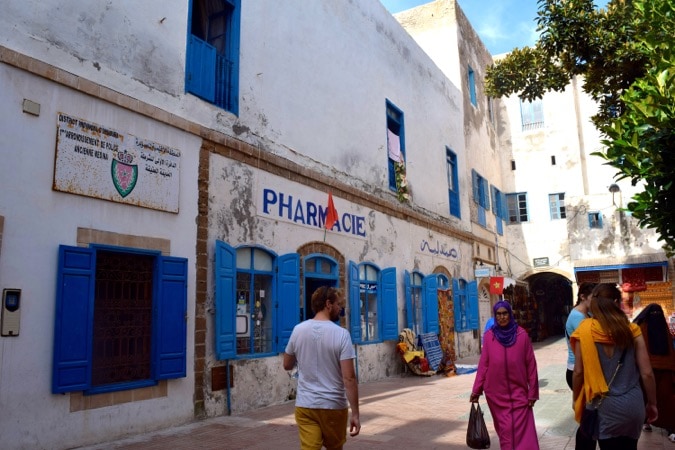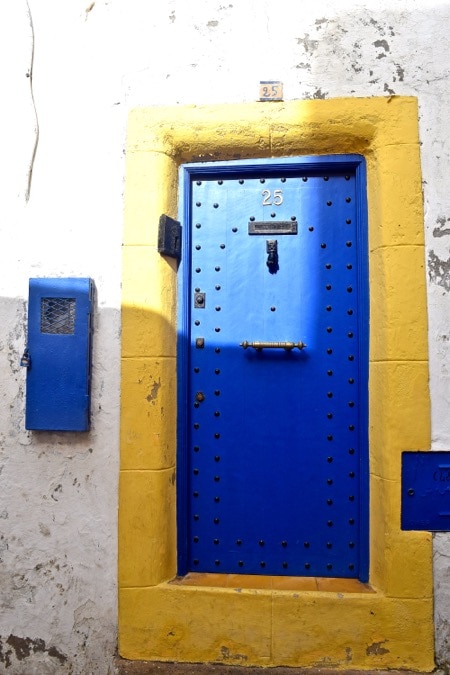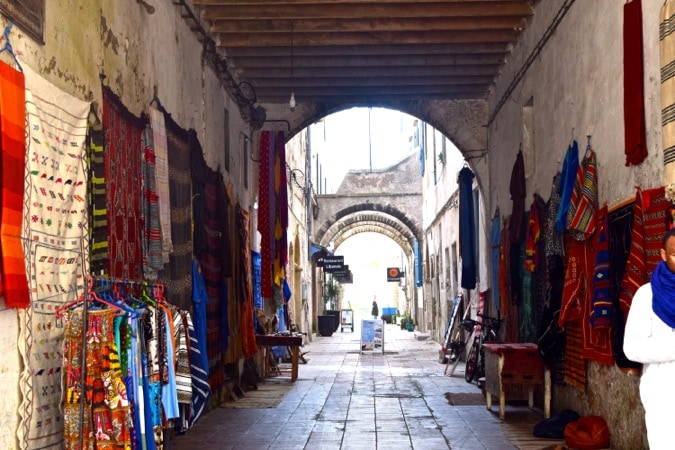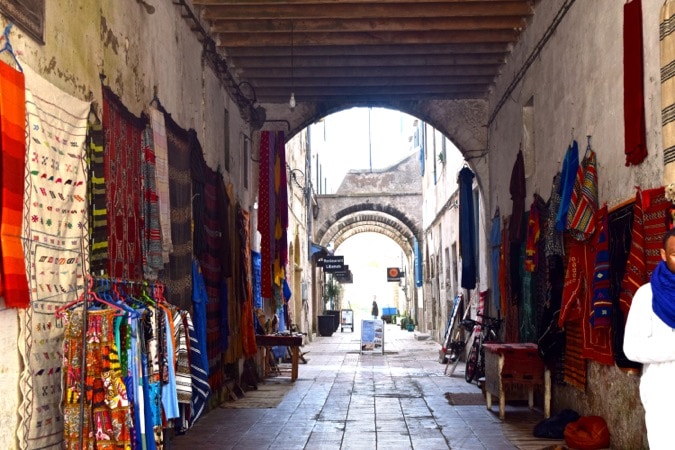 It was a great town get lost in the medina, eat fresh fish for dinner and finish the night at one of the casual beach bars listening to live music.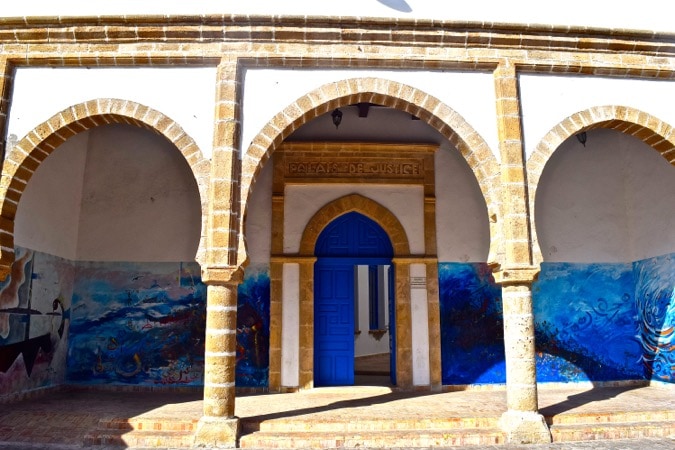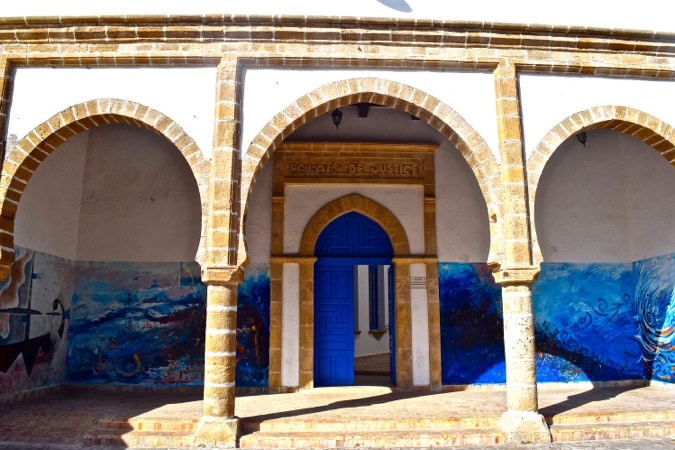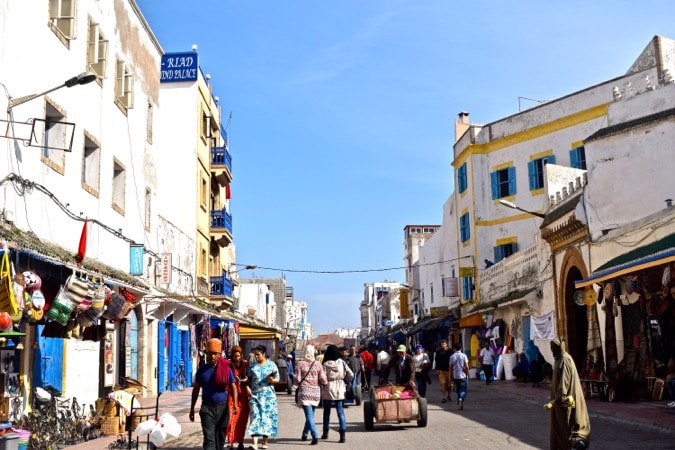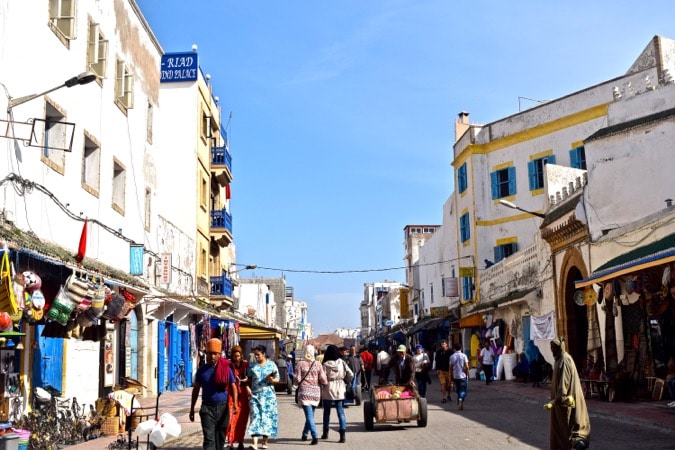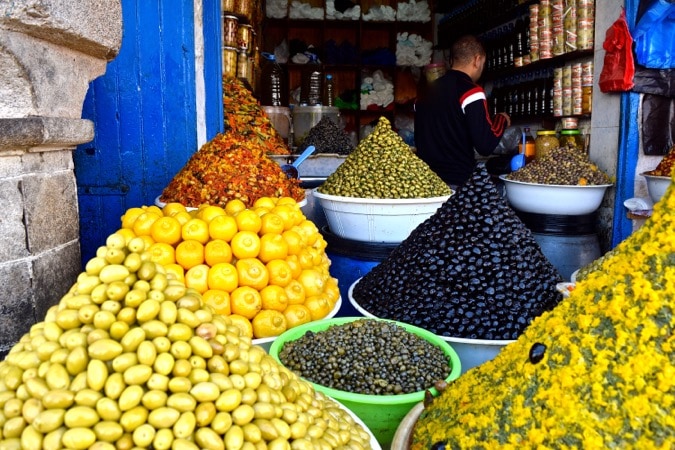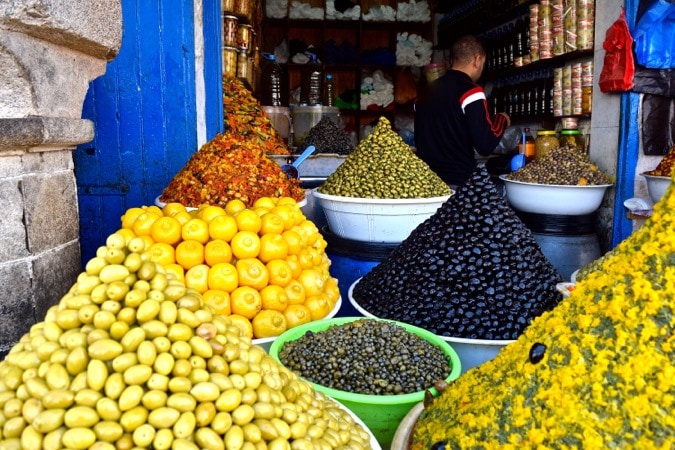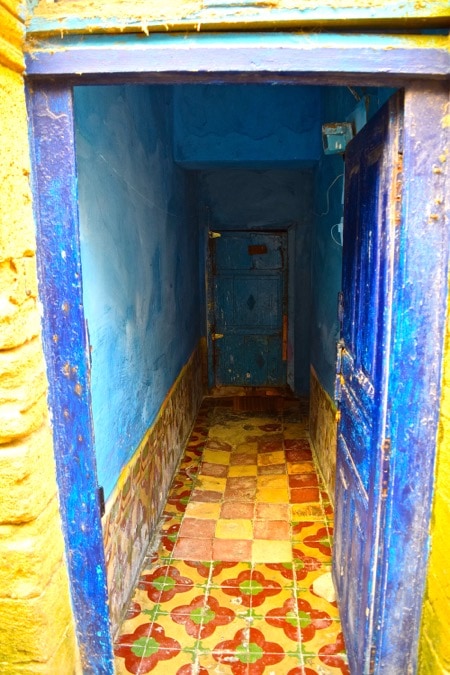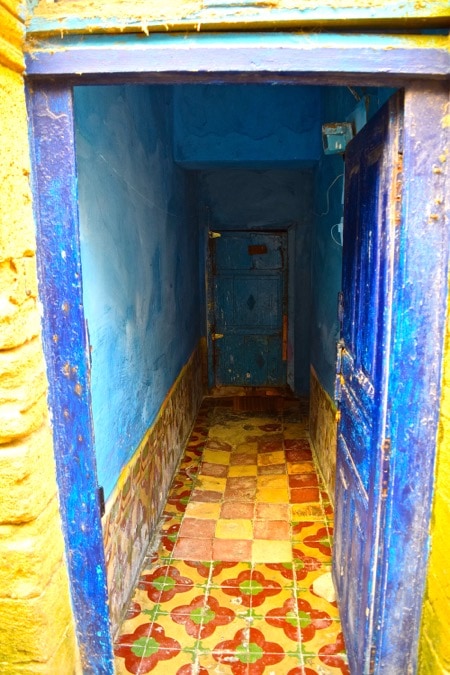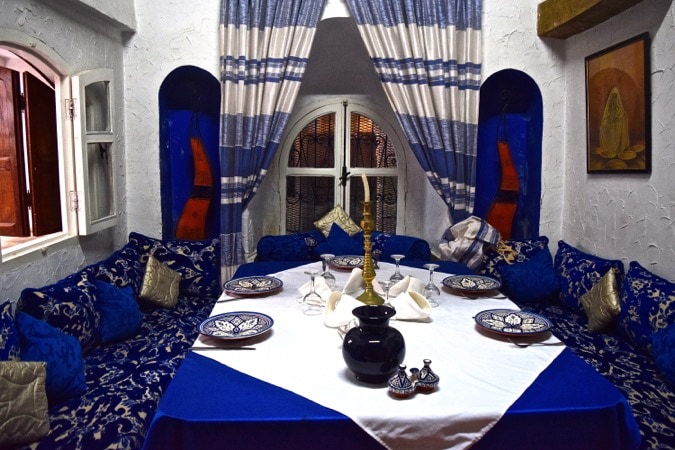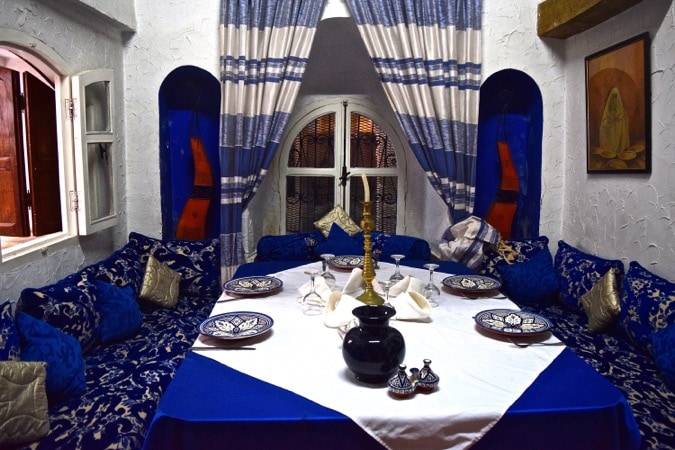 And so it was back to Marrakech to finish my wonderful Morocco tour with Travel Talk Tours
. But to end it, one last night in the crazy chaos of the main square, dodging monkeys and spending a final meal with a wonderful group of new friends.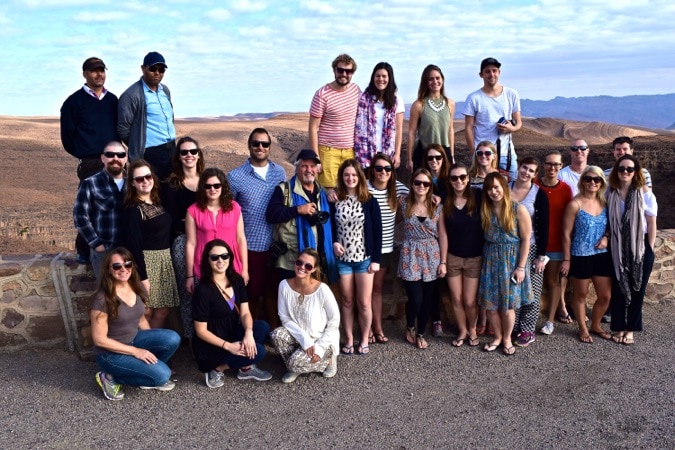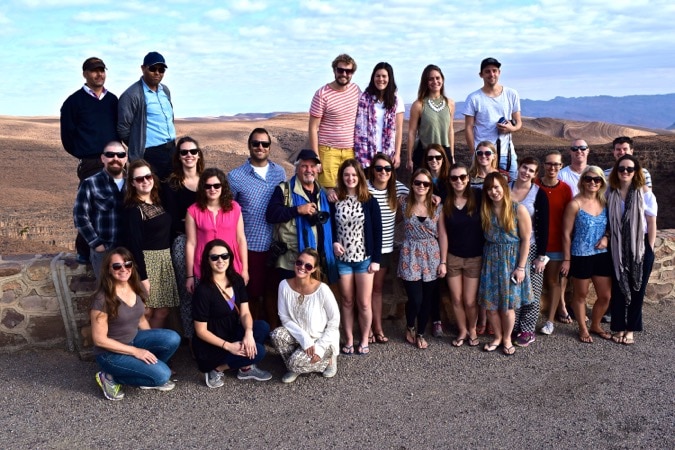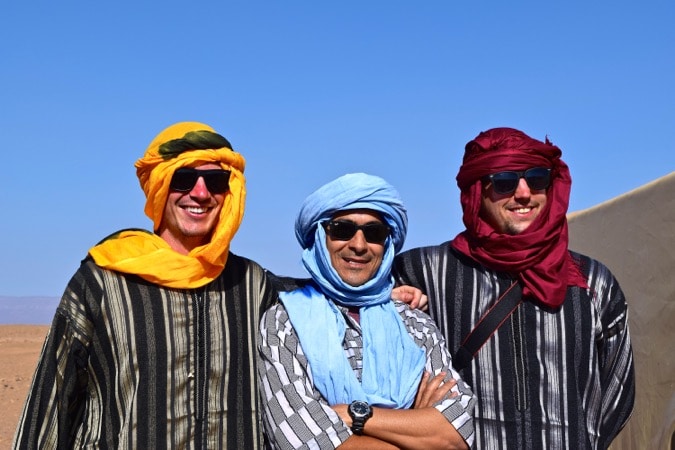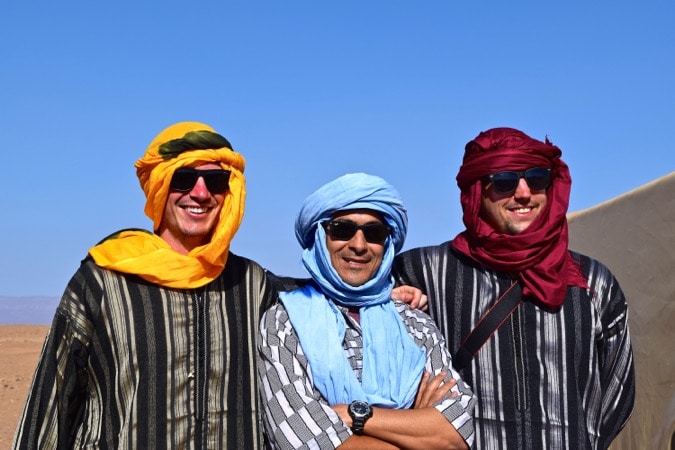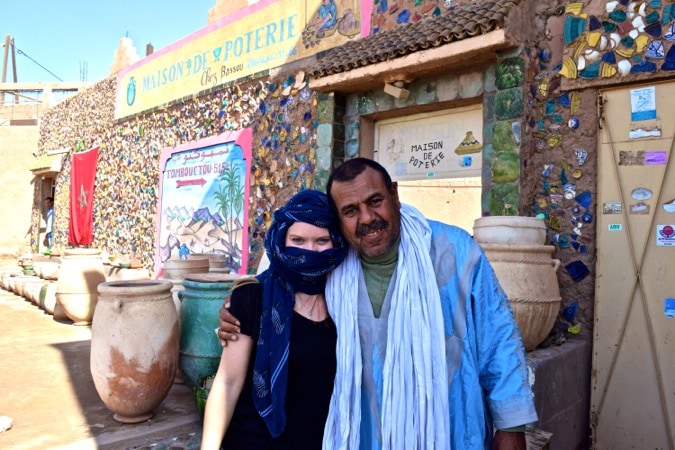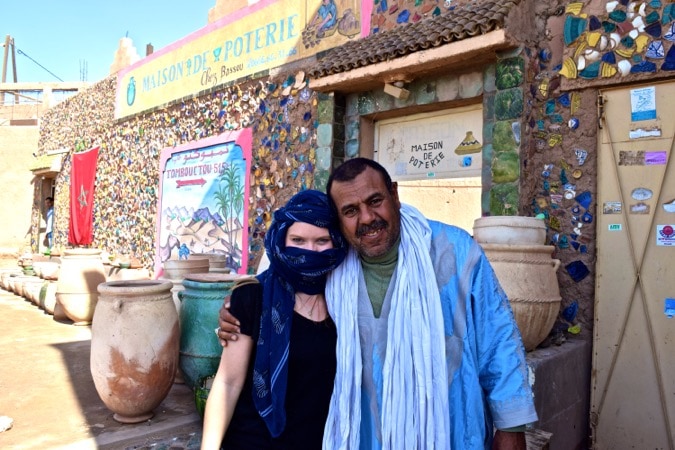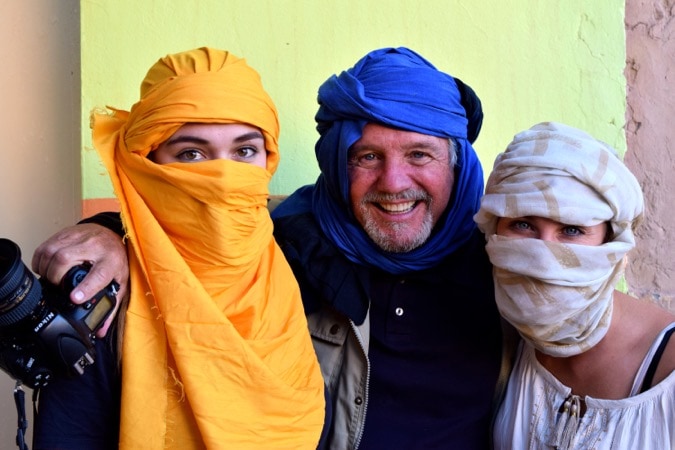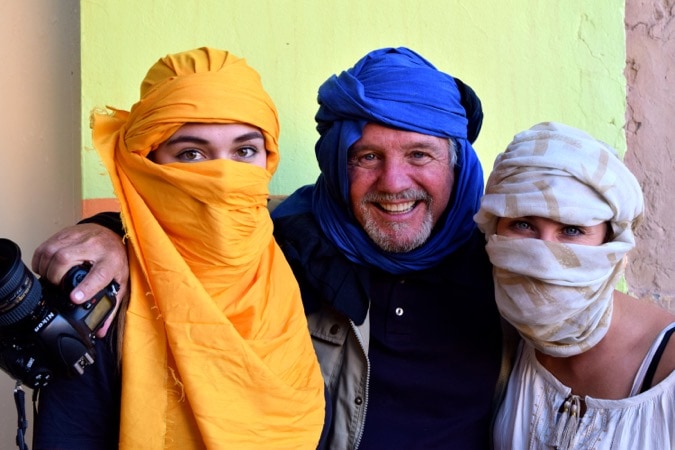 With memories of stargazing in the Sahara, picnicking in an oasis, standing on top of the world in a kasbah, and grinning from ear to ear at the goats in the trees, it really was one amazing adventure. MY Moroccan Adventure. I can't wait to return to this fabulous country and see some more of it very soon.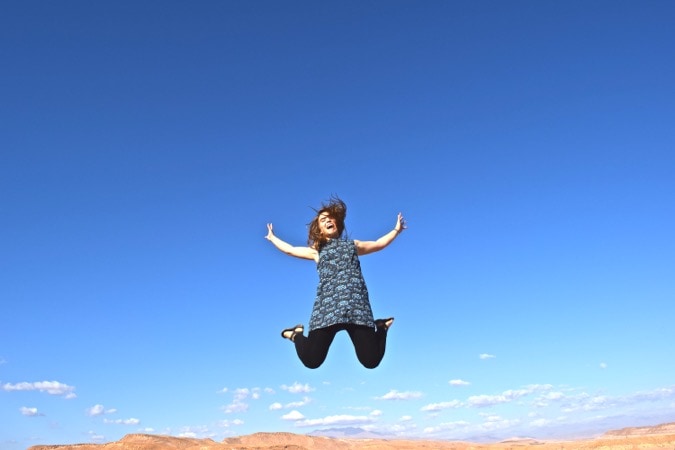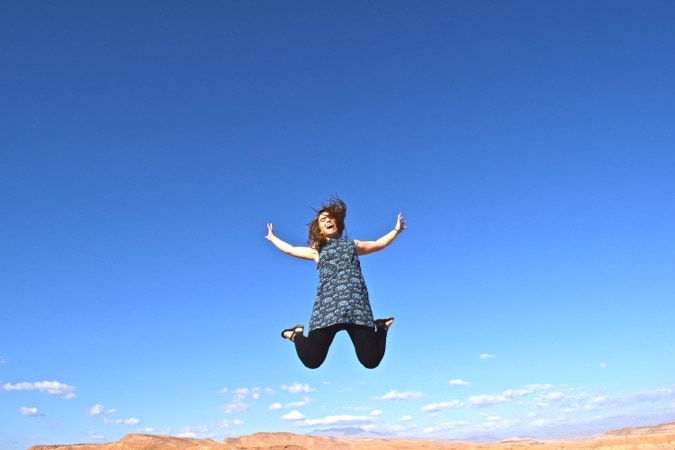 Find out more about the Adventure Morocco Tour with Travel Talk Tours here
. As always, opinions are my own!