Ready to travel around Ouarzazate with me?
My Adventure Morocco tour with Travel Talk Tours
got off to an exciting start in Marrakech. I haggled in the medina, visited the beautiful Jardin Majorelle, ate a traditional tagine and watched one of my new friends be henna'ed!

Check out the videos of my trip now, and scroll down to read about my adventures in Morocco.
From Marrakech it was time to make our way towards the 'Hollywood of Morocco' – Ouarzazate. Lawrence of Arabia, The Living Daylights, The Mummy and Gladiator were shot in the area, along with Game of Thrones. With tour guide Abdoul a massive movie fan, we'd never be short of anecdotes!
I knew Morocco was a country of varied landscapes (not many countries have a coastline, mountain range and desert), but I hadn't expected them to be so dramatic. The views of the Moroccan canyons and Atlas Mountains were breath-taking. I'd totally recommend taking a road trip through Morocco if you get the chance.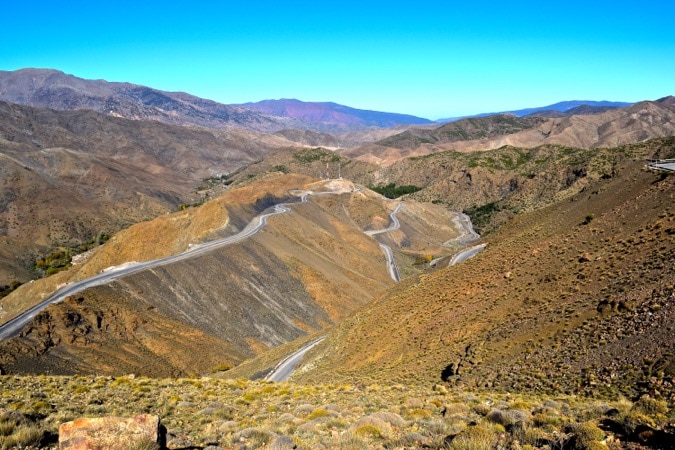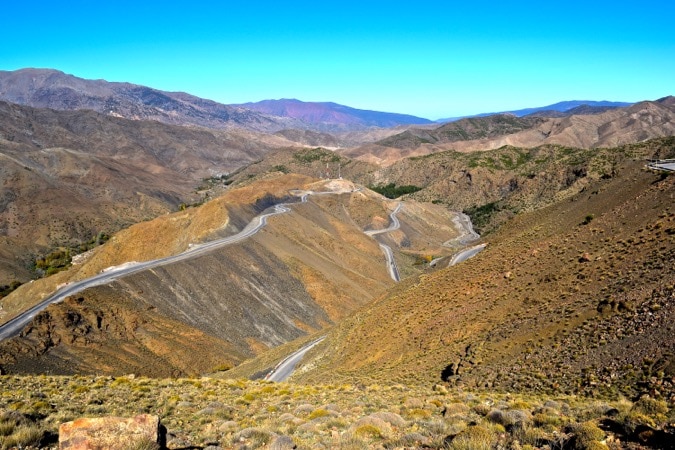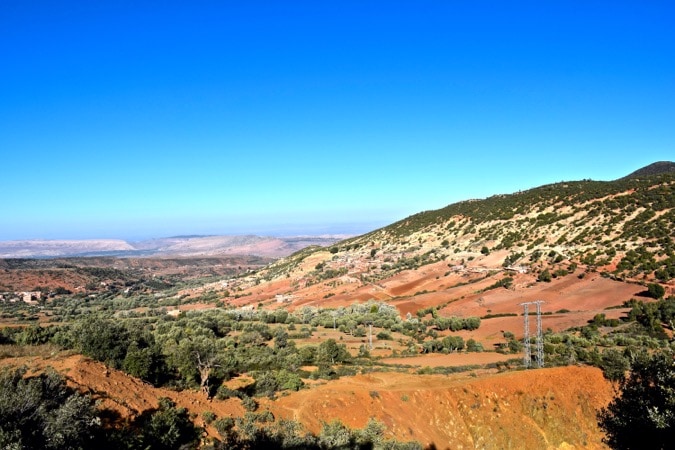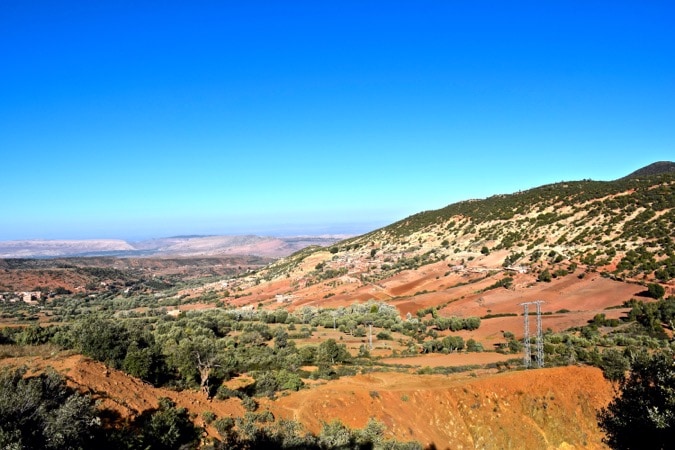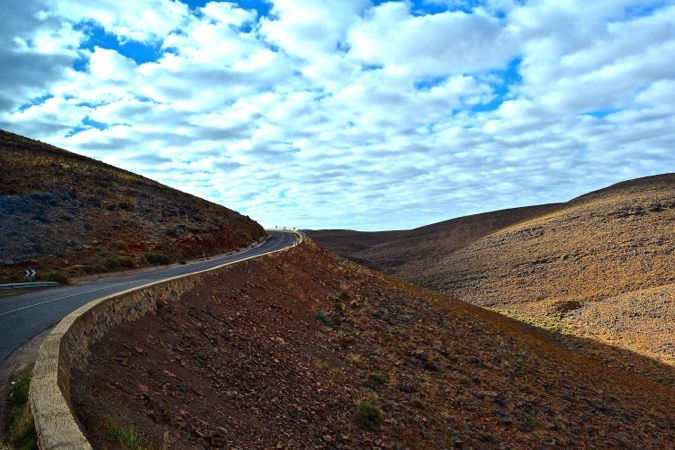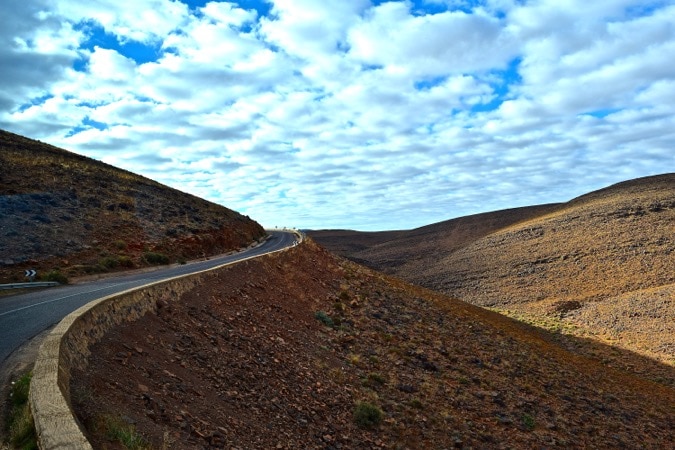 A market perched at 1100m was a hive of activity – stalls selling
spices, tea-leaves and several hundred types of TV remotes (!) sat metres away from a halal abattoir. Fascinating to see, although once I came face to face with a sheep's head, I felt less excited about my lamb tagine dinner!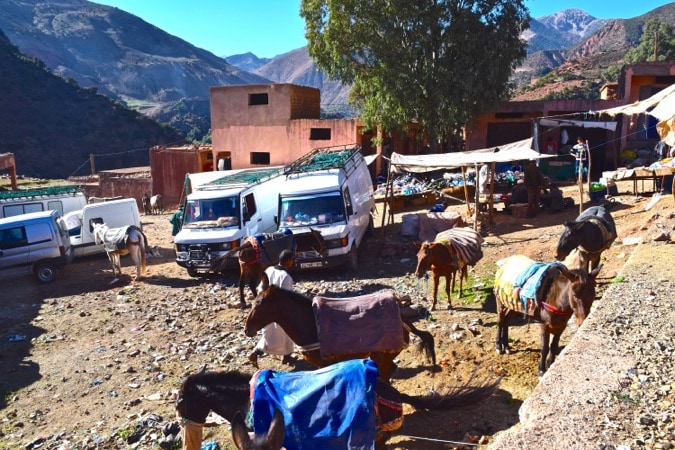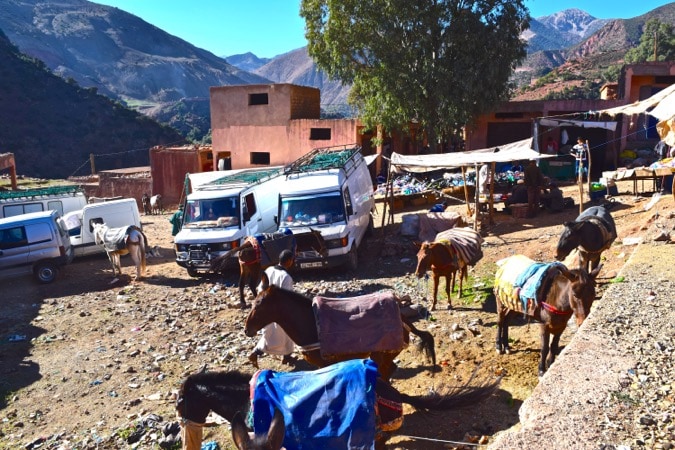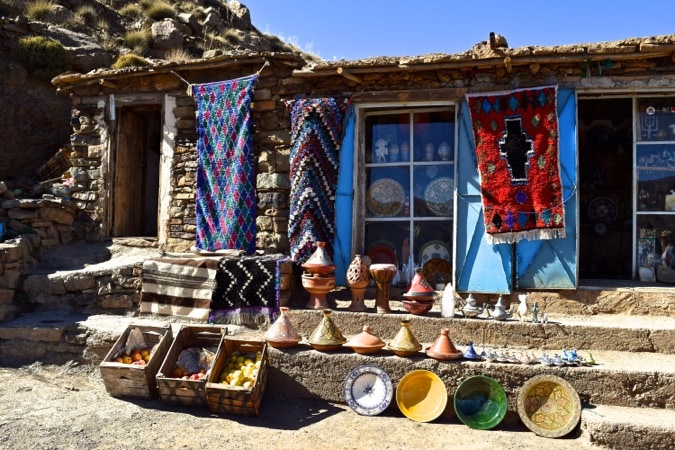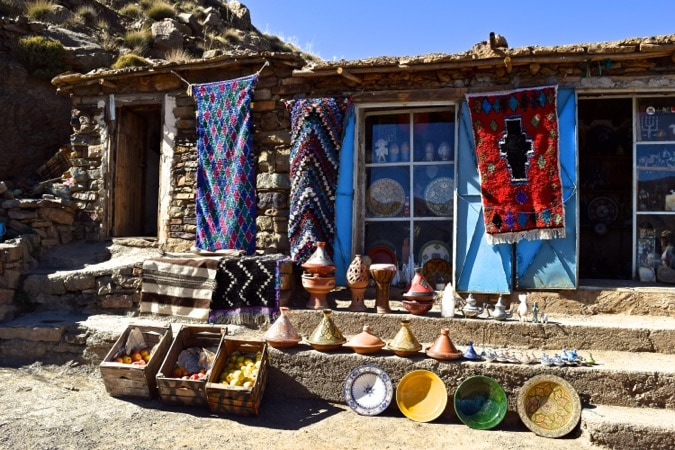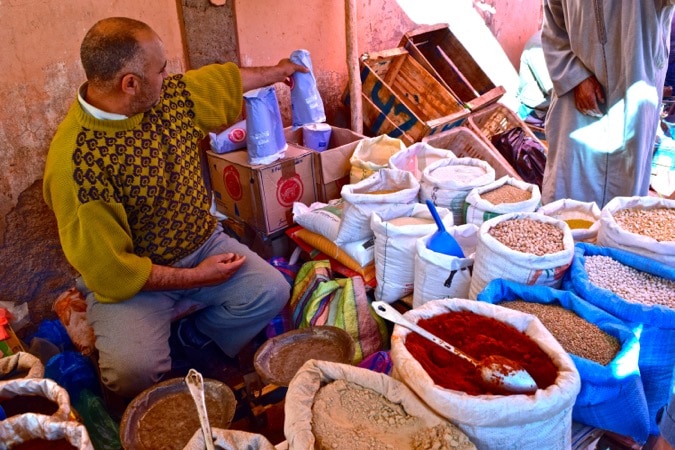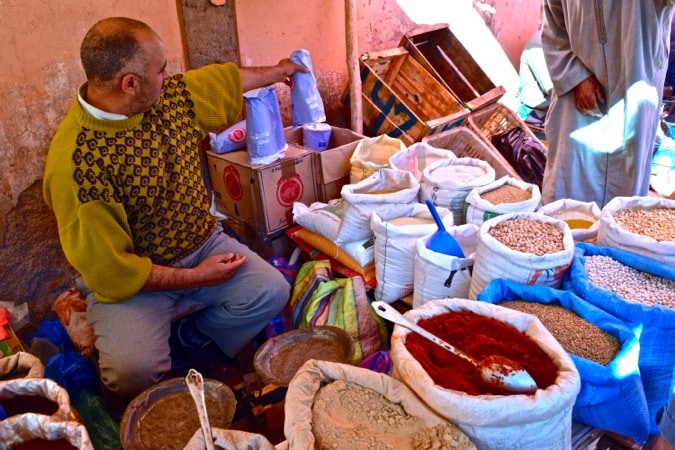 17th Century UNESCO World Heritage site Aït Ben Haddou was a real highlight. Sitting in the foothills of the High Atlas was the striking ksar, resembling an elaborate sandcastle.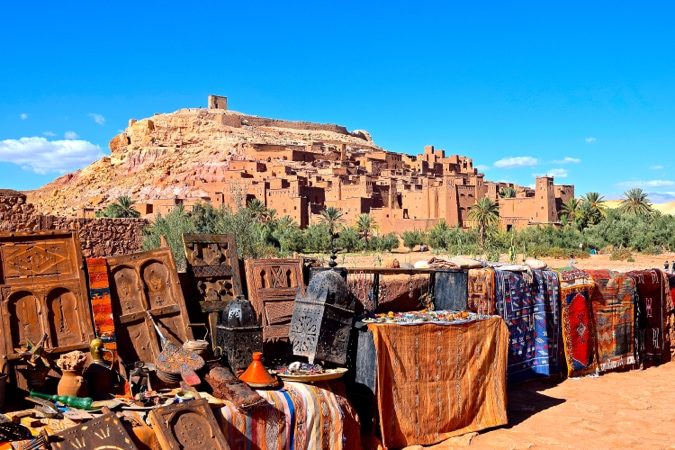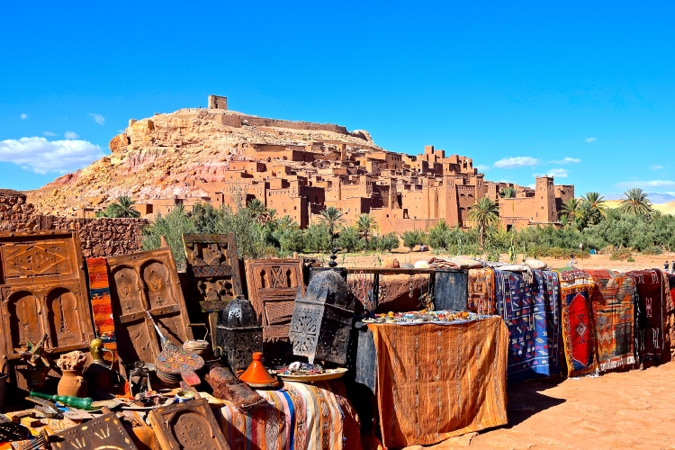 Film buffs recognised it as the film set for Gladiator and Prince of Persia, and after being invited in for a Moroccan mint tea by local Jamal, it was clear to see the impact of the movie industry on his life. A poster of Gladiator hung on one wall, while prop axes and a book of photos from shoot days were displayed proudly. Jamal had spent his days playing extras in big-budget movies. How great to hear that Hollywood had invited locals to be part of the films! After crossing a small river and trekking to the top of the village, the sweet mint tea he served was a lovely reward.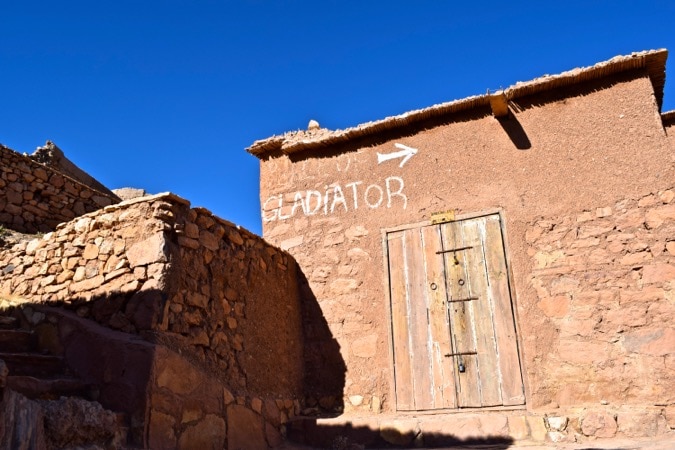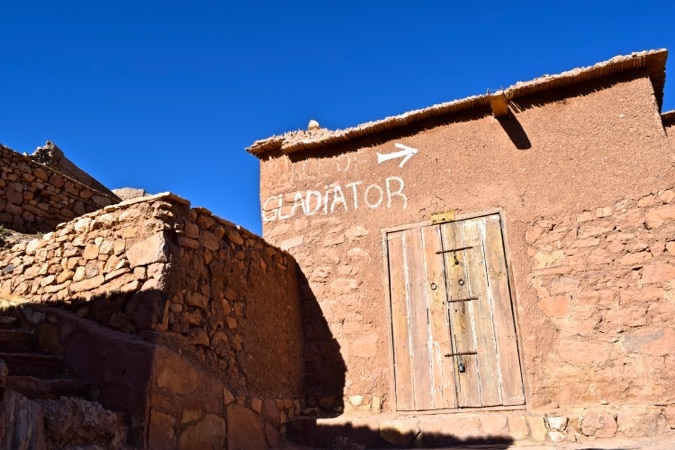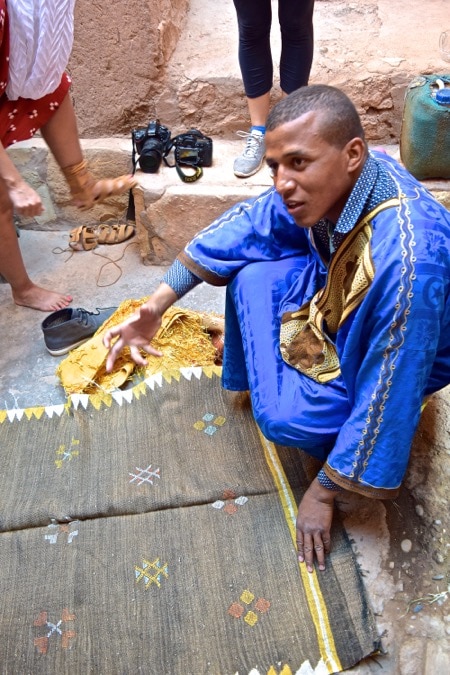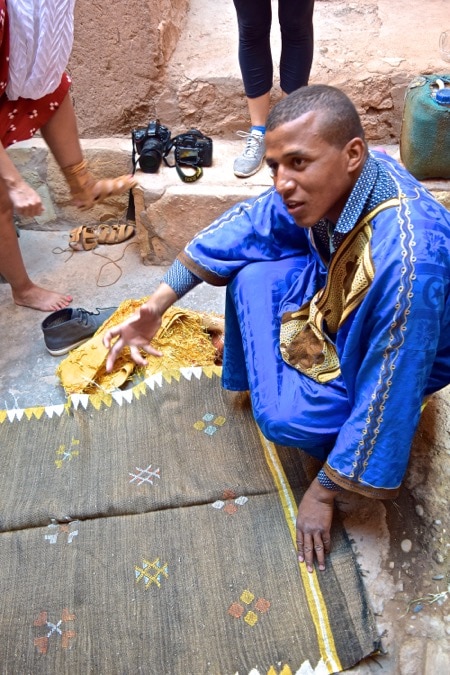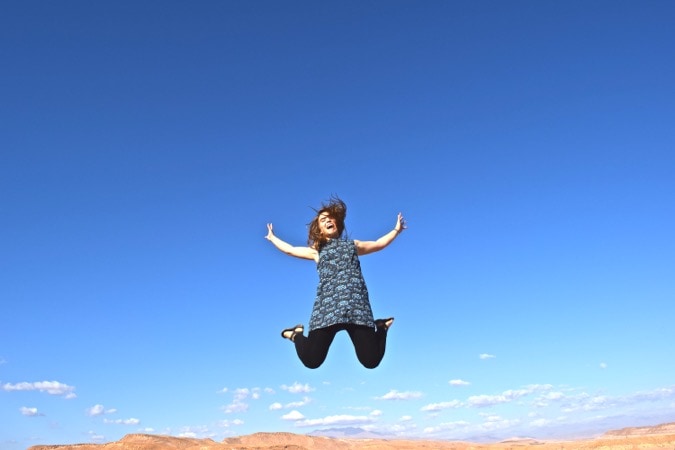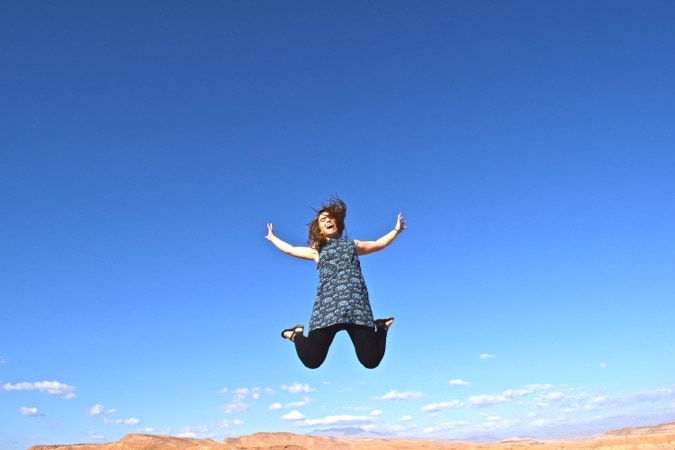 And with that, it was time to prepare for the next stop on our adventure – two nights in the Sahara Desert. And believe me, this was the part of the Moroccan adventure I was most excited about!

Find out more about the Adventure Morocco Tour with Travel Talk Tours here
, and stay tuned for more blogs and videos from my trip very soon. As always, opinions are my own!