Can you truly experience glitzy New York City on a budget? I reveal some top tips for visiting the city's most famous attractions and how to find a tasty meal that won't break the bank!
When it comes to the ultimate buzzy cities in the world, New York is one of my favourites! I've been three times already, and I know I'm destined to return a few more. I've explored Central Park in the snow, shopped in Greenwich Village, crossed Brooklyn Bridge, indulged in sushi, dim sum, cupcakes and even taken a Sex and the City Tour! The only downside for me is that all this fun comes with a hefty price tag – but I promise you can do it on a budget too!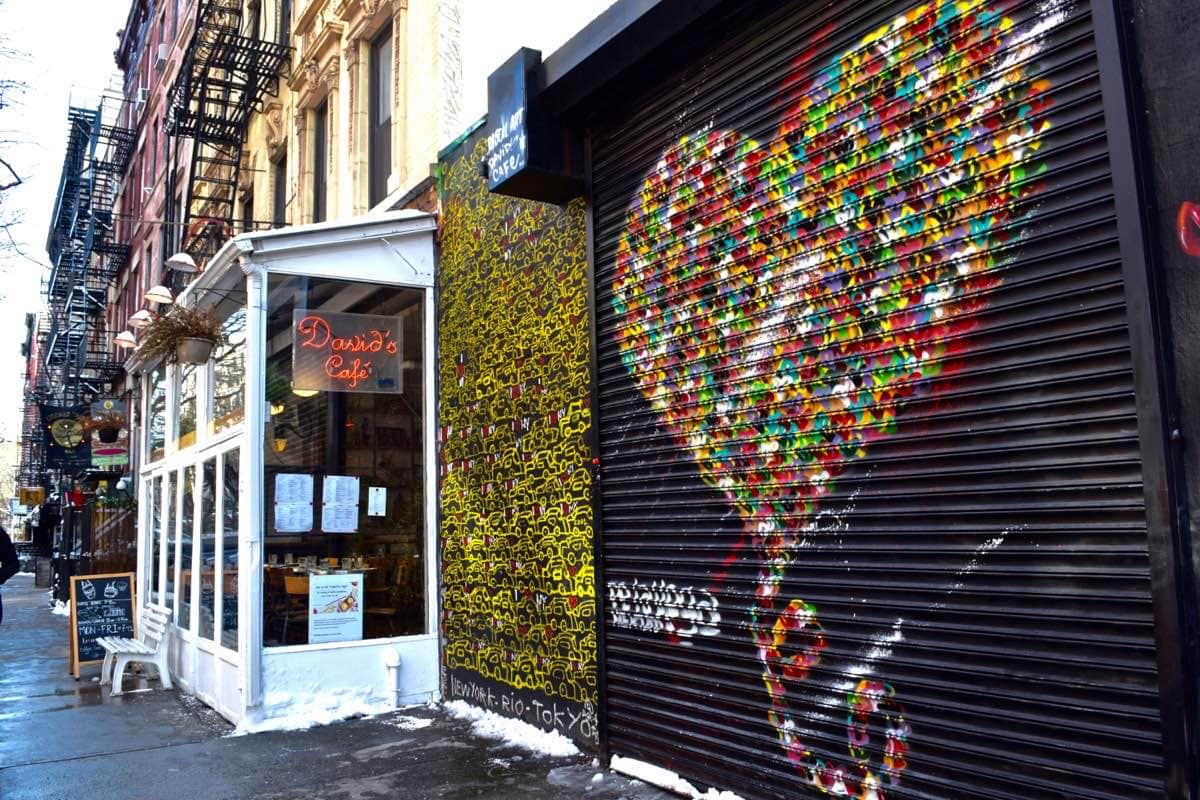 New York Attractions
While I may have been a fair few times, there's still plenty more I want to see! In fact, unless you're visiting for several months, it's pretty impossible to get around all the amazing New York attractions! Do you choose food over views? Do you skip brunch in favour of shopping? Do you focus on art galleries or architecture? Big dilemmas!
While I love finding hidden gems, secret foodie spots and views even Instagram doesn't know about yet, I also have a list of places I'd recommend to any first-timers in the city. The key places to visit in New York have to be The Empire State Building or Top Of The Rock (for the views) Central Park, The Guggenheim Museum, The Statue of Liberty and The 9/11 Memorial & Museum.
When I visited in February I only had a few days there, so picked up a New York CityPASS. It gives great discounts at some of the city's most iconic landmarks – really helpful when you're on a budget.
One of my favourite experiences was heading to the top of the Rockerfeller Center at night. It gave me a chance to see the bright twinkly lights of the city, with Times Square glowing in all its glory just below. It's one attraction in New York you just can't miss.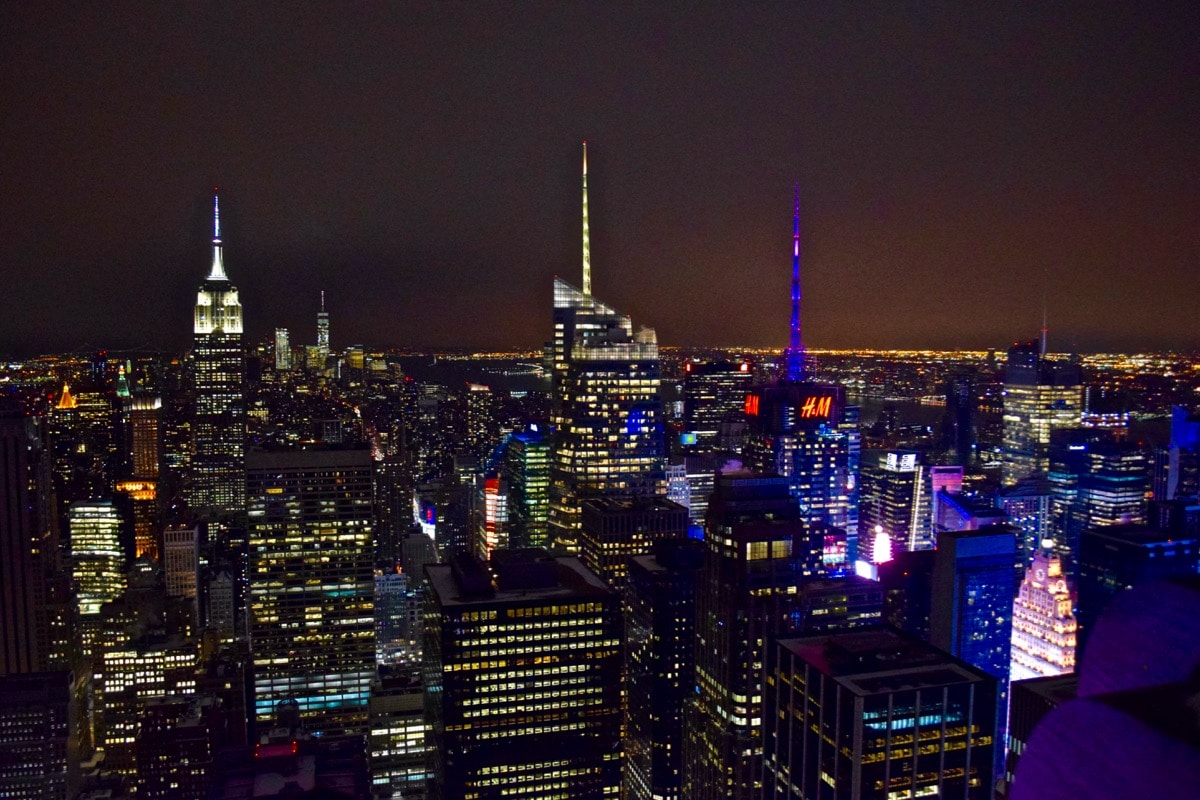 Free Things To Do In New York
Plus don't forget, looking is free! There are plenty of amazing parts of New York to explore on foot, without spending a cent. I've mentioned Central Park which is one of my people watching spots. From packs of eager runners to uber fashionistas and cute dogs, it's easy to lose a few hours there!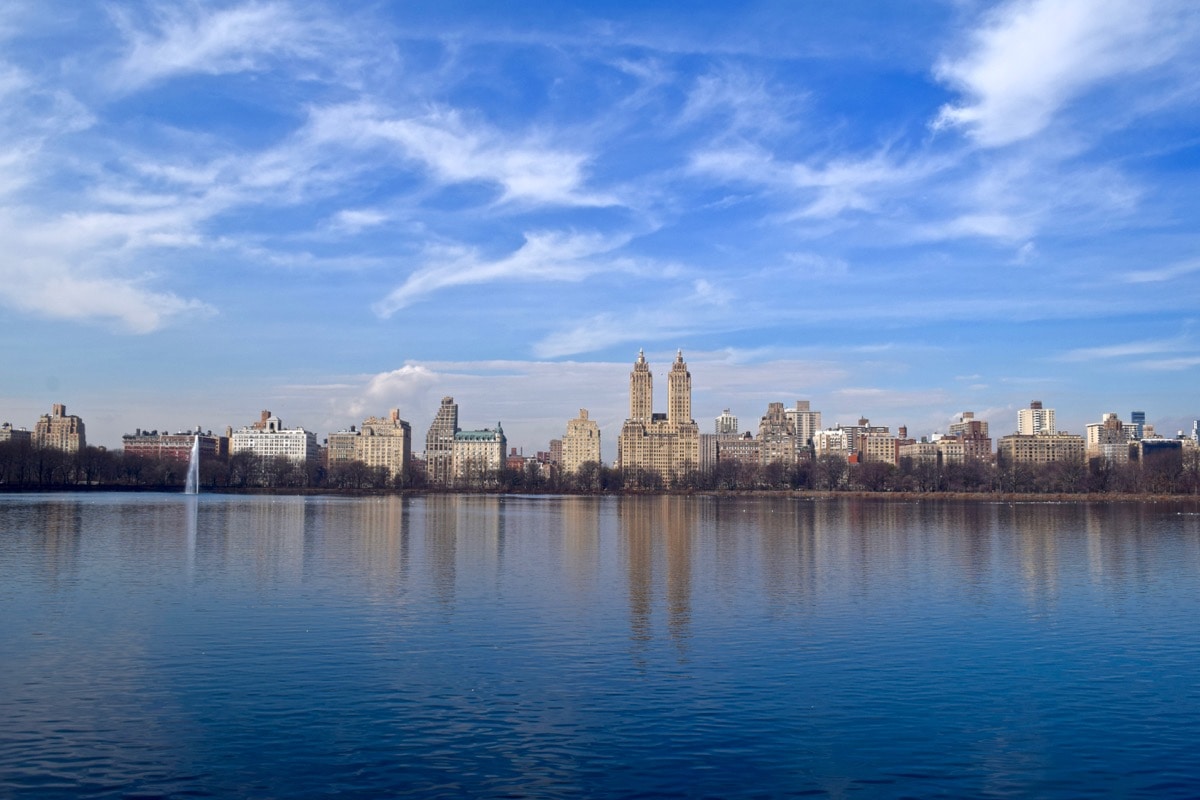 I also loved wandering across Brooklyn Bridge and taking in the views of Manhattan as I looked back. It was snowy that day and looked so pretty in its blanket of white.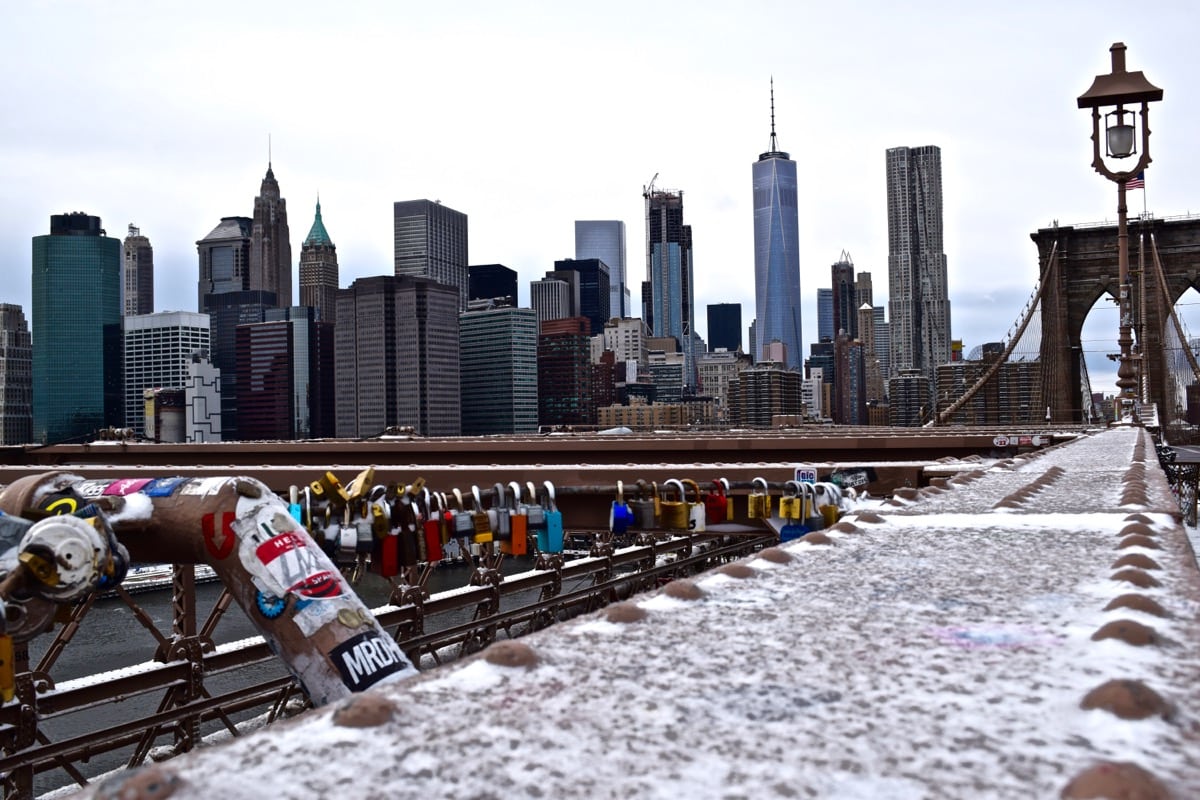 New York's Highline, is another great place to explore if you're looking to keep costs down. The former railway line been converted into a funky walking route. Along the way you'll find art installations, parks, entertainment and pop up eateries.
New York Food On A Budget
It's a seriously impressive city when it comes to food, which if you read this blog regularly, you'll know is a huuuuge passion of mine! I had a lot of fun researching my post on New York desserts, tracking down everything from raw cookie dough served in a cone, to epic freakshakes and chocolate pizza. If you want some sugary inspiration, you can check it out here.
For people on a budget, there's an exciting boom right now in stylish food courts serving high-quality fast foods. Lunch and dinner become more exciting when everyone is eating different cuisines, and it makes a refreshing change form expensive New York restaurant prices.
Close to Times Square, City Kitchen at Row NYC offers flavoursome tacos, succulent burgers with toppings including blue cheese and peanut butter, plus epic doughnuts.
I also loved our lunch at Brookfield Place in the Financial District, another stylish food court with options including fresh sushi at Blue Ribbon, handcrafted cupcakes at Sprinkles, and delicious French sandwiches at Tartinery.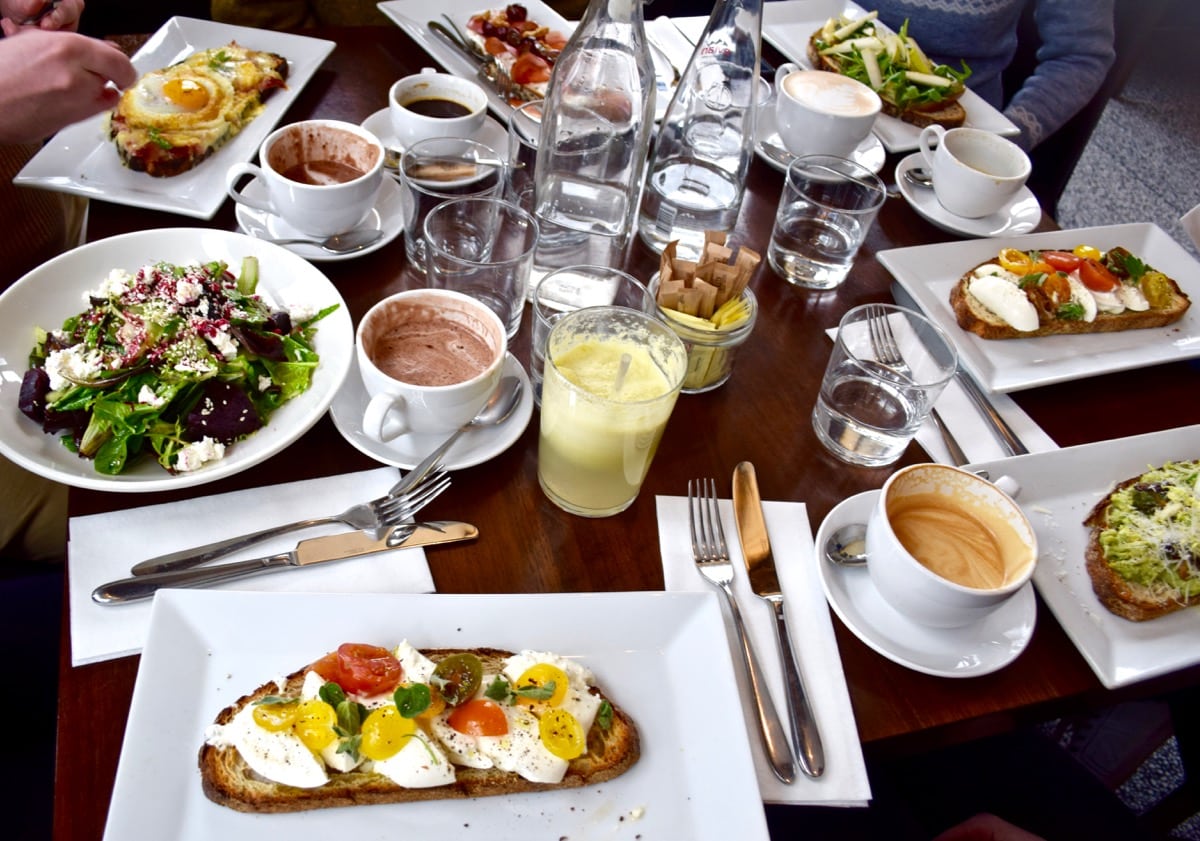 One of my favourite discoveries was Drunken Dumpling in the fashionable East Village. The small Asian restaurant specialises in soup dumplings (xiao long bao) and it's the XL dumplings which have had people queuing around the block! I loved it. Super tasty and they even give you a straw to help you drink the soup!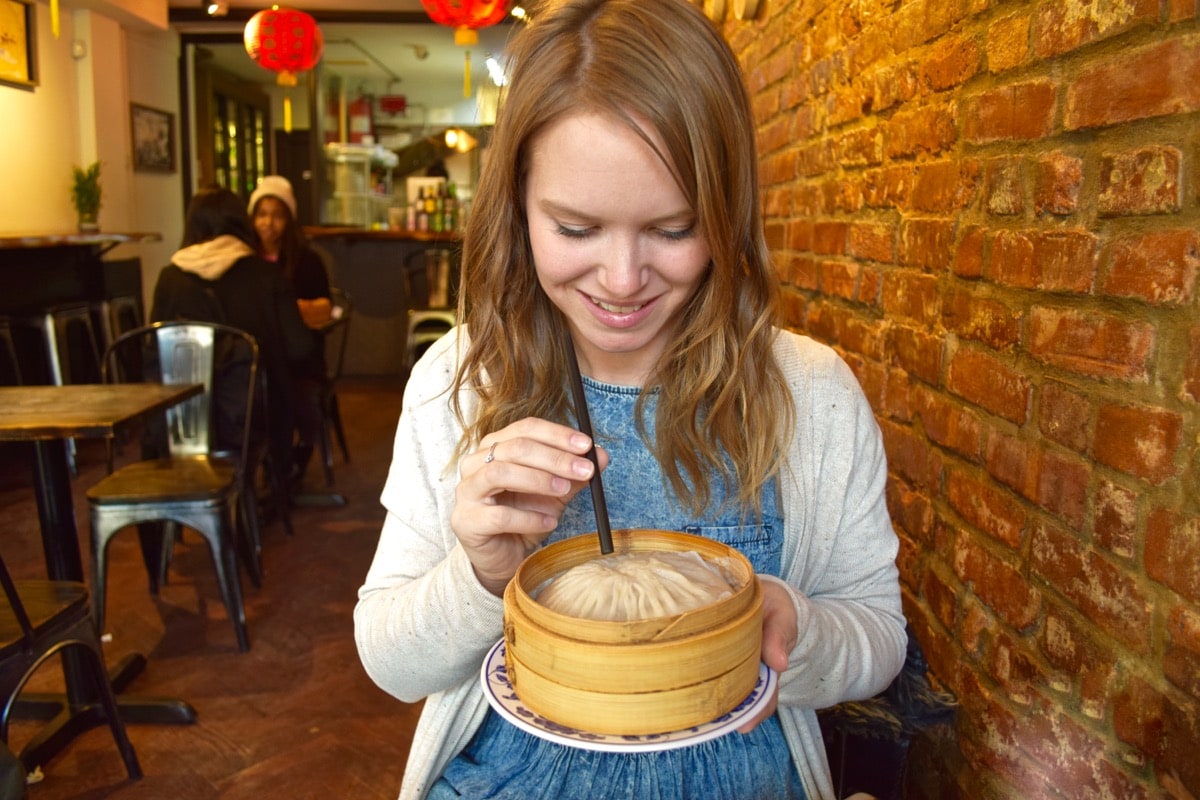 If you're a total foodie, don't miss my guide to the most fun and unique restaurants in New York.
Have you visited New York? Where are your favourite places? Any great budget tips to share? You can find out more about what's happening in the city here: nycgo.com.
This post was produced in collaboration with CityPASS. As always, all opinions are my own.
Enjoyed this post? Why not pin it…