The Artichoke in Amersham is Michelin starred dining, without the Michelin star – or the impossible booking procedure.
**I returned to The Artichoke for dinner more recently for a special anniversary dinner. I'd recommend clicking through to read my latest review here. **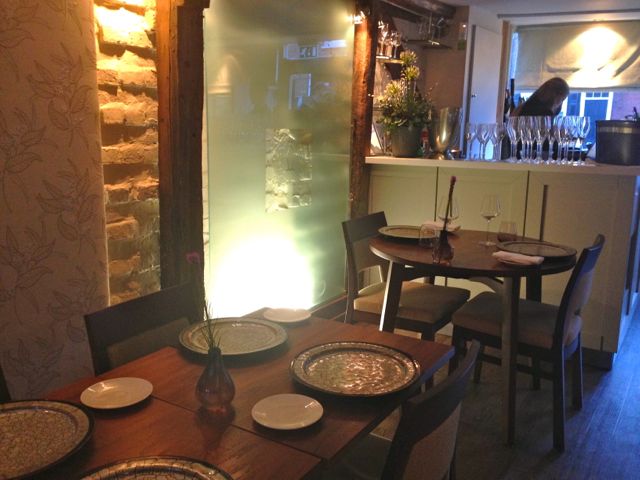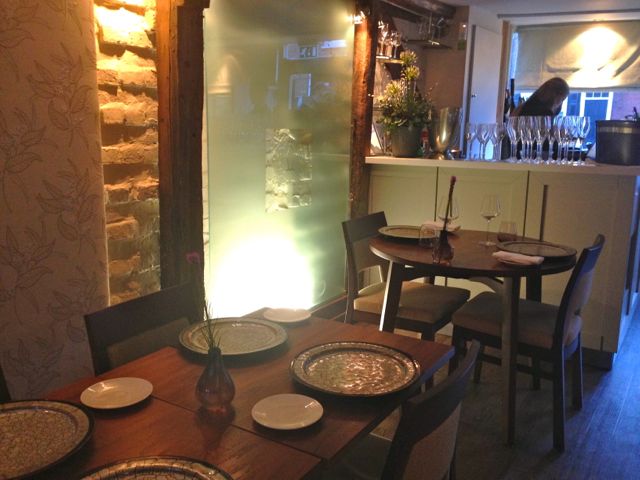 The restaurant sits in the heart of a beautiful old town high street, which is full of luxury delis, old-fashioned pubs and a few standard chain restaurants. Without being pretentious, it is easily the best restaurant in the area.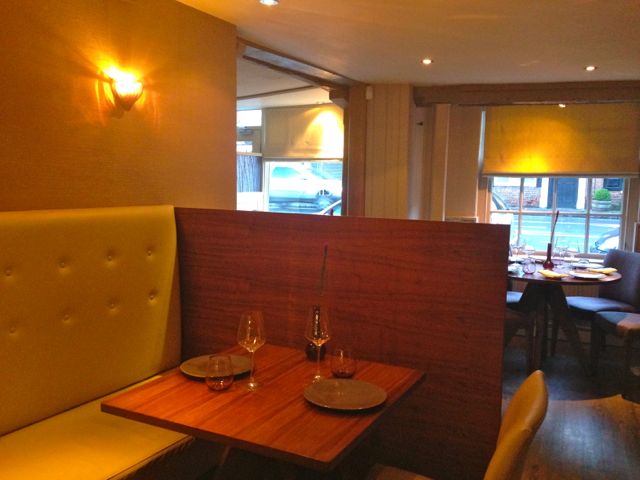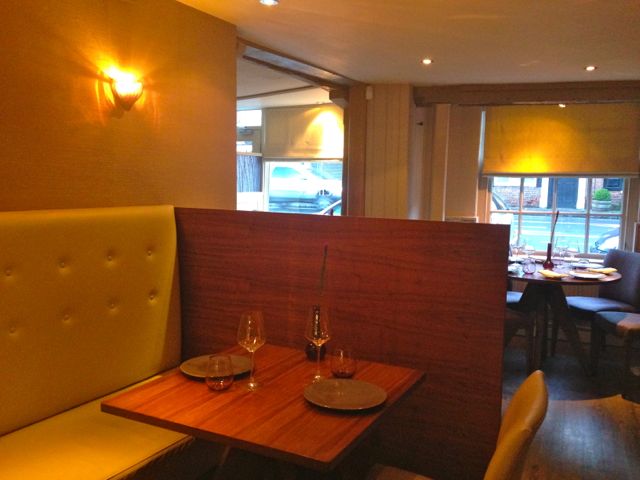 Serving refined Modern European cuisine, the food is creative, delicious and stunning to look at. On my visit, I sampled the Lunch Tasting Menu – a £38 five course menu. I chose to accompany it with the £18 wine flight.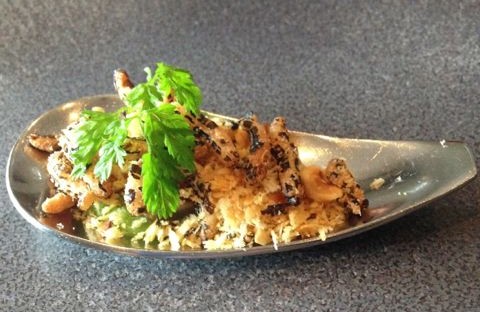 The meal started with an amuse bouche which was a small spoonful packed full of complex flavours. Roasted salsify, toasted hazelnut soil, chervil emulsion, truffle gel and sweet cicely… all in one delicious mouthful! The freshly baked rolls containing salty ham were also heavenly.

Next up, a delicious pumpkin soup topped with nutmeg cream. I expected a thimble full of soup, but received a deep bowl of whipped up, frothy pumpkin. It was light and reminiscent of soufflé in texture.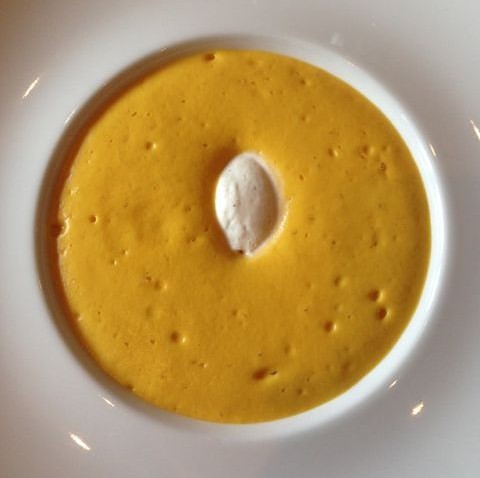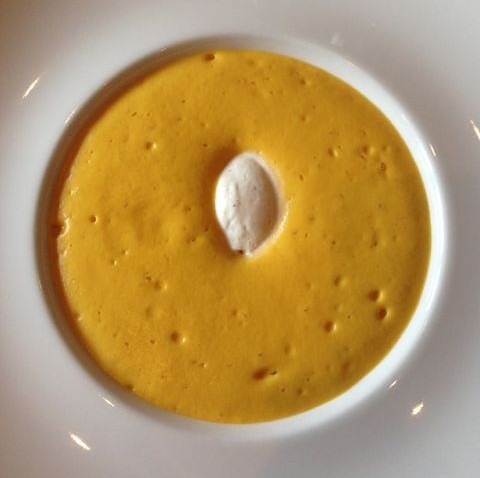 The fish course was a poached fillet of loch duart salmon, with a smoked potato salad, champagne sauce and avruga caviar. This was paired perfectly with a glass of Viogner Paradou, Famille Chaudiere. The salmon was cooked sous-vide – flaking away lightly, while the champagne sauce provided a rich, creamy soup base, packed with flavour.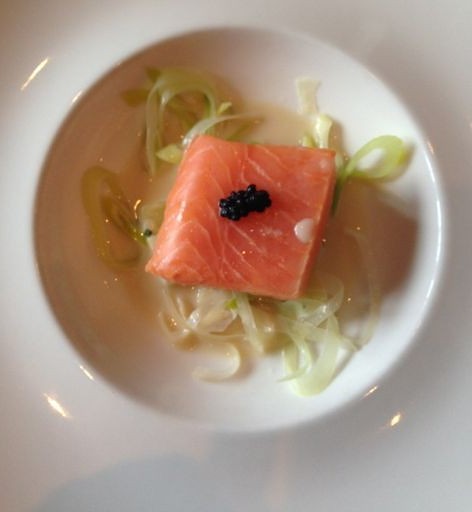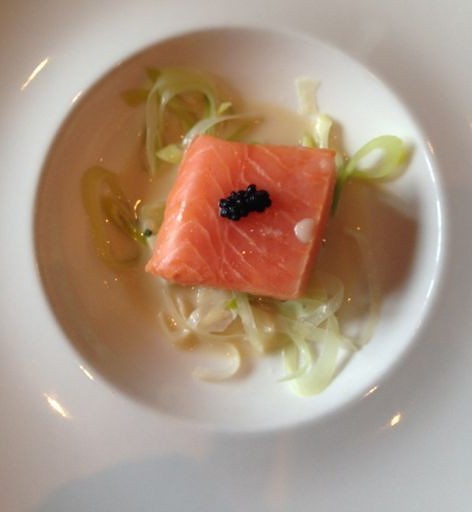 The main course was a roasted breast of locally shot pheasant accompanied by a butter braised onion tart, savoy cabbage and caramelised apple purée. The tart was sweet and caramelised and complemented the rich flavour of the pheasant well. I really enjoyed the way the flavours were accentuated by the glass of Barolo which accompanied this course.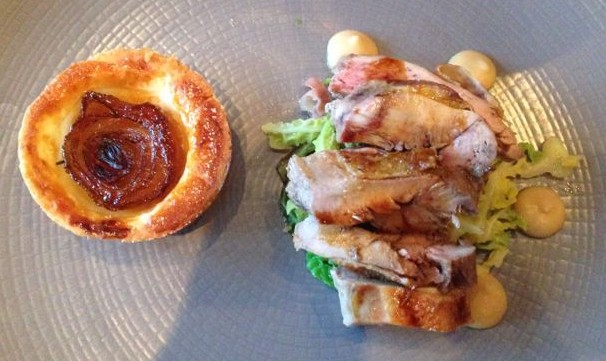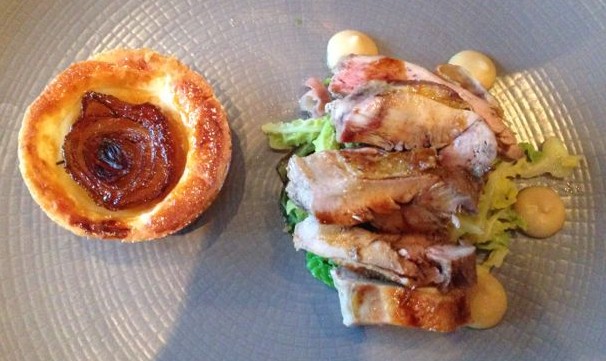 Before dessert, we were presented with a pre-dessert of goats milk mousse with sorrel sorbet. This was light, and had a distinct hint of citrus. It worked well as a palette cleanser after the main courses.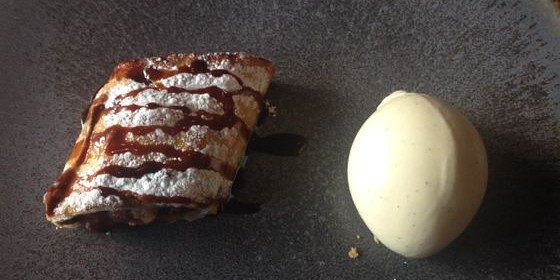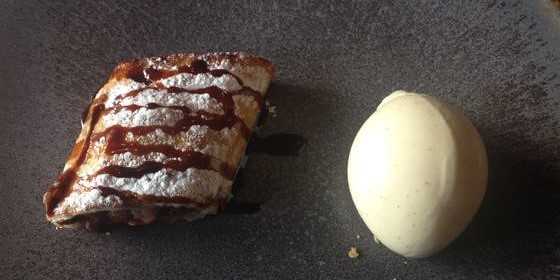 I enjoyed the dessert which was an apple and sultana strudel accompanied by salted porter caramel and vanilla ice cream, however it didn't live up to the high standards of the previous courses. Presentation wasn't as elegant or taste so complex.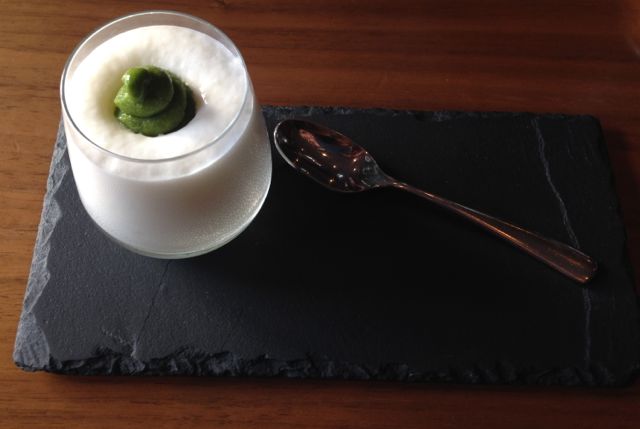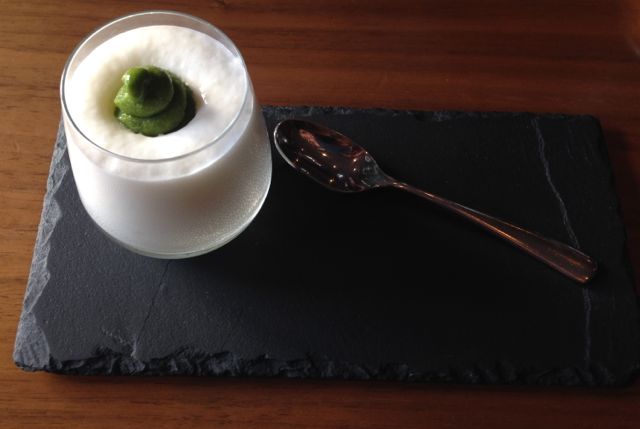 Dining at The Artichoke is a wonderful experience. The food is delicious and cooking of the highest standard. The staff are warm, helpful and create the perfect environment for a luxury dining experience. It is already in the top 50 in restaurant guide, and was named a Rising Star in the Michelin Guide 2011… but what next? While Raymond Blanc is a regular, and Anthony Worrell Thompson was dining there on my visit, I hope it doesn't become too popular… How will I get a table if everyone knows about it?
Lunch tasting menu from £38. More info here.