Time to check out Divota Apartment Hotel in Split.
As I got off the bus in Split, I was met by a handful of people flashing signs and pictures, trying to entice new tourists to their budget accommodations. There was something charming about seeing this old fashioned marketing technique still working. I, however, had somewhere to be…
On my first night in the city, I checked into Divota Apartment Hotel. I wandered through the characterful Veli Varoš neighbourhood – a labyrinth of tiny cobble stone streets once home to farm labourers. Just 5 minutes from Diocletian's Palace and the promenade, but out of the tourist hustle and bustle, it seemed like the perfect location.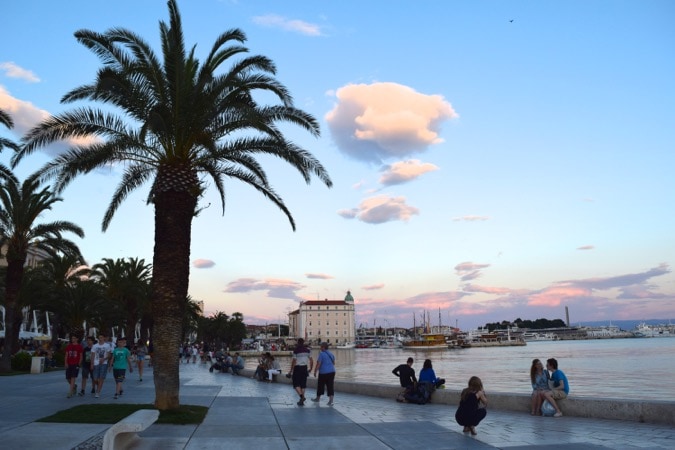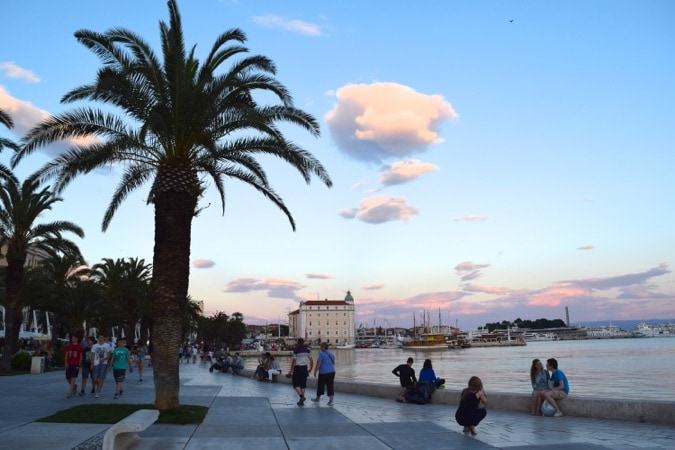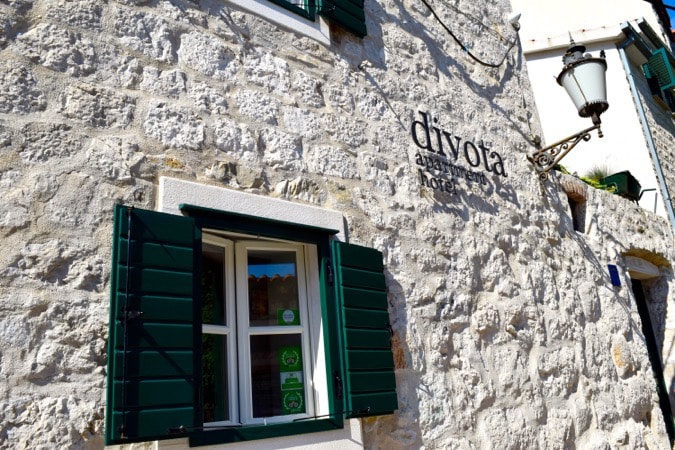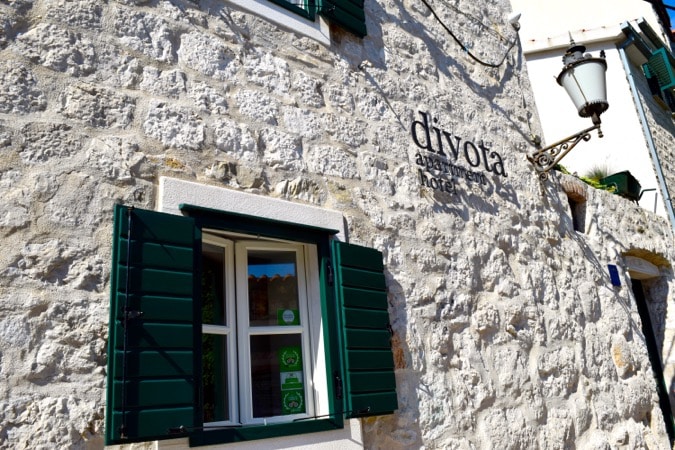 After checking in, I was shown to my apartment. The area felt very 'local' – people were going about their daily business walking dogs, going to and from work, carrying shopping and hanging out their washing. Traditional green wooden shutters hung off the old stone houses. I couldn't stop taking photos!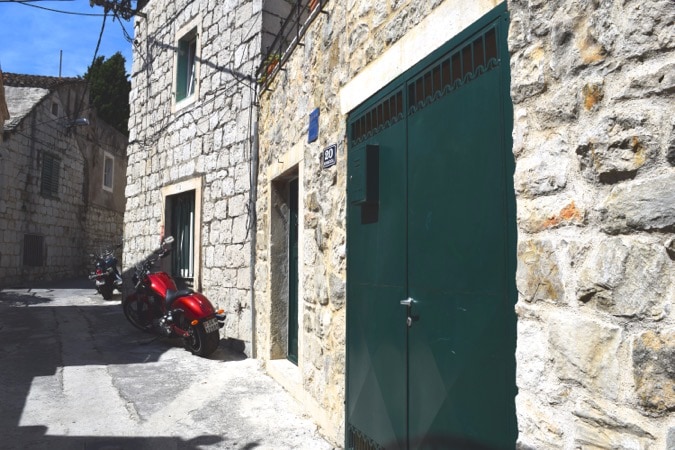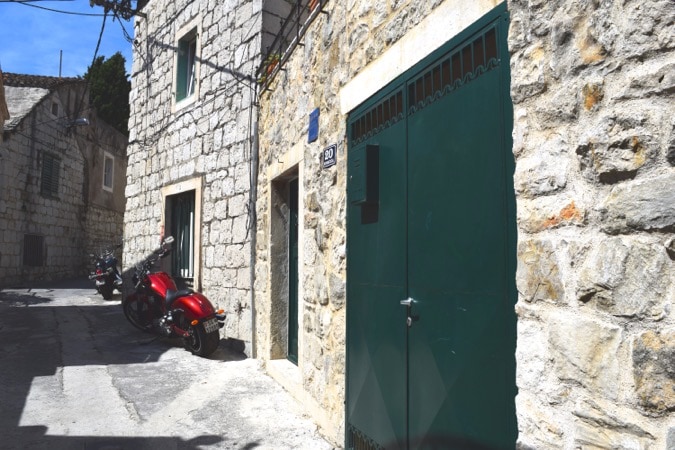 I stayed in Apartment 303 – a superior twin studio on Kovacica Street. After entering a quaint courtyard, I climbed a flight of stairs and opened the door to a light and airy apartment. White was the colour of choice – white lamps, white table and chairs, décor, kitchen area and more. It sparkled with cleanliness and modernity, and was a lovely welcome after a hot and humid journey from Dubrovnik.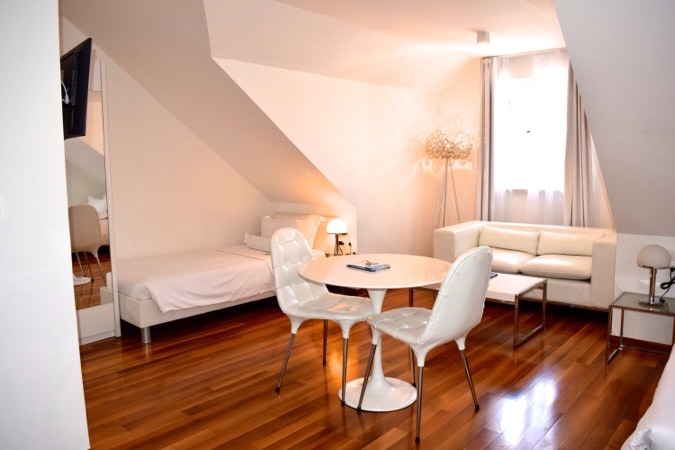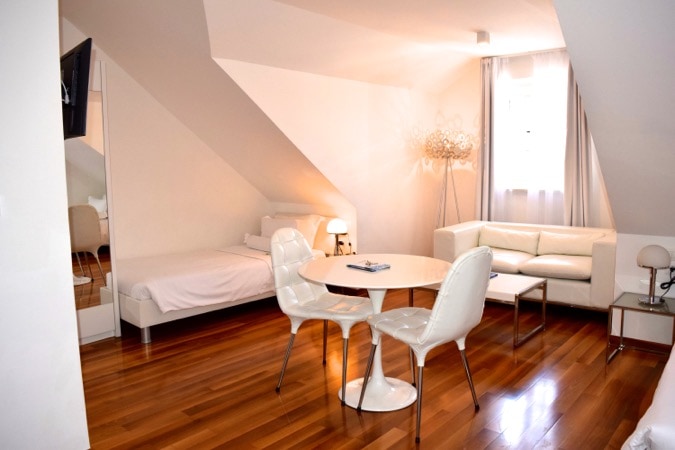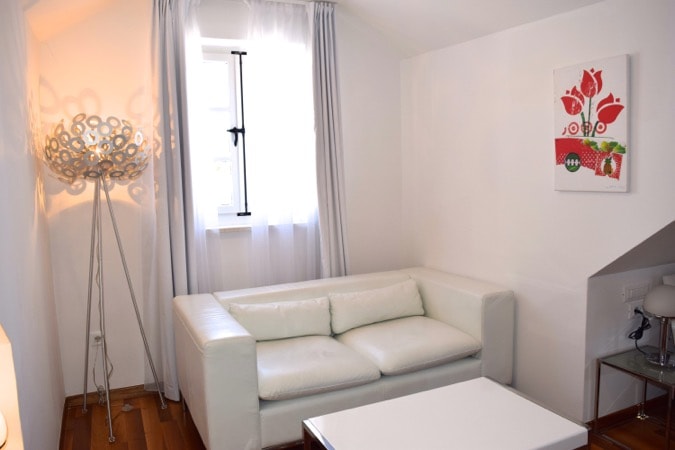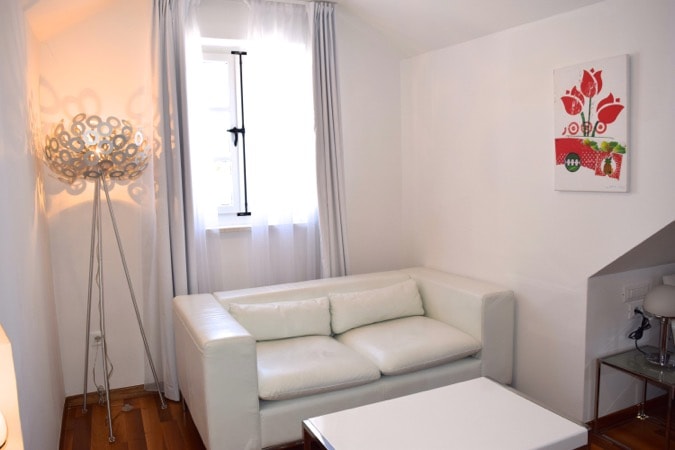 The kitchen was well equipped with a fridge, hob, kettle, and… wait for it… a decent coffee machine! Within 10 minutes of arriving I was reading the Dolce Gusto instructions and making a strong cup of coffee!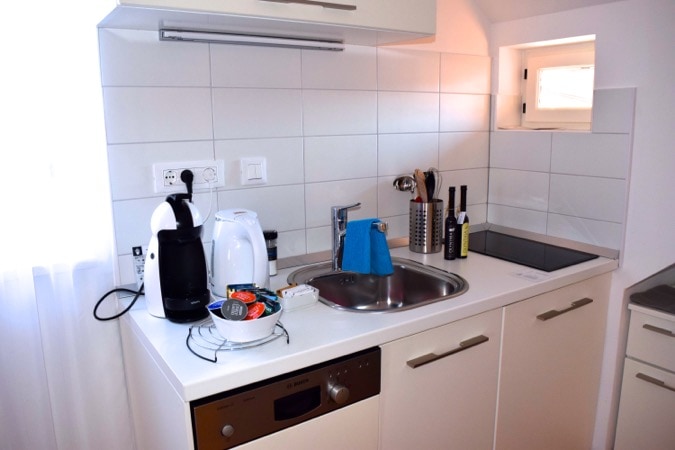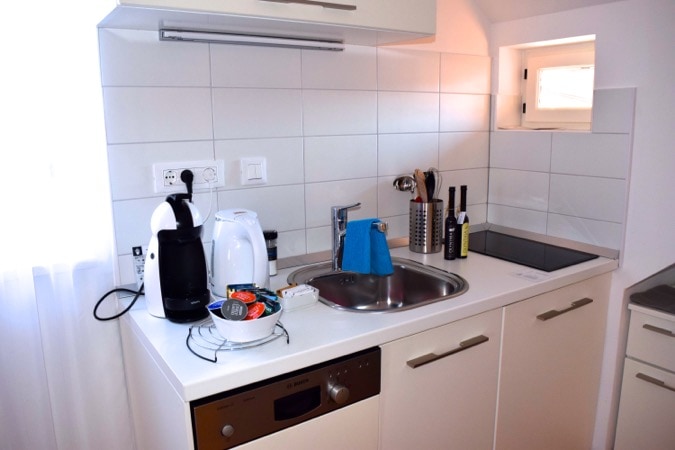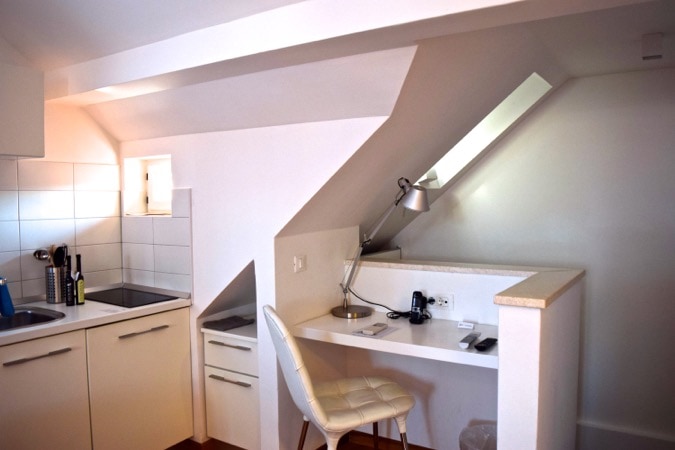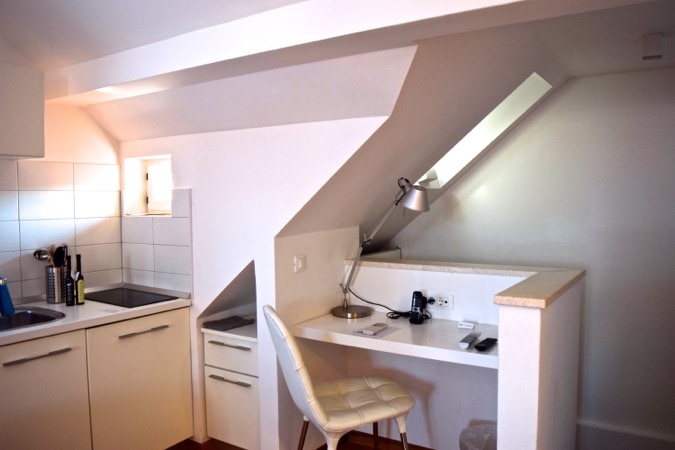 A range of glamorous products awaited me in the bathroom from the Anyah Eco Spa Treatment brand – including a lovely nourishing conditioner and a body scrub which made my skin silky soft.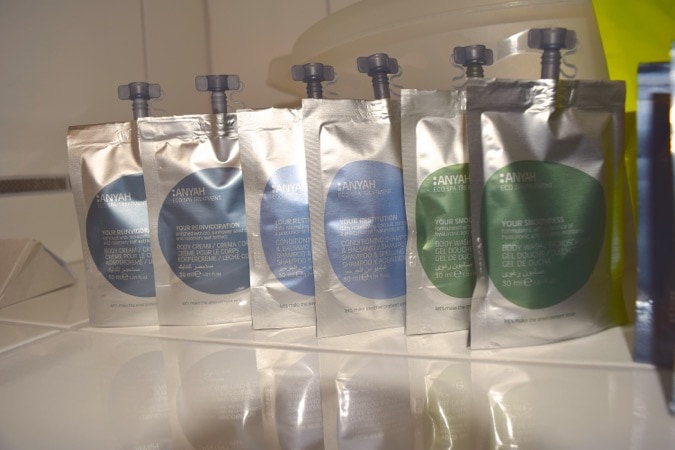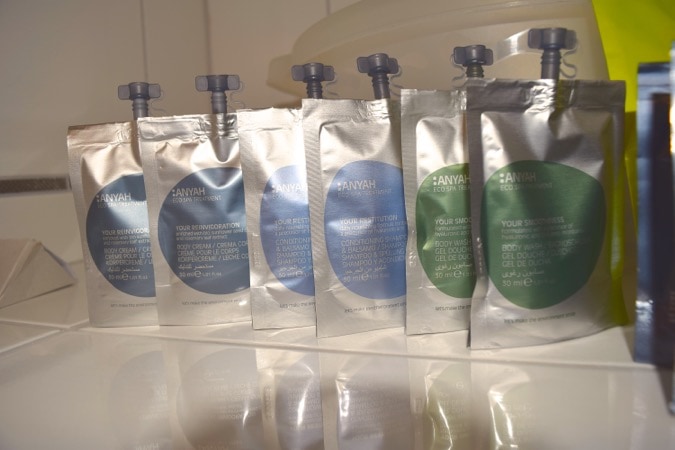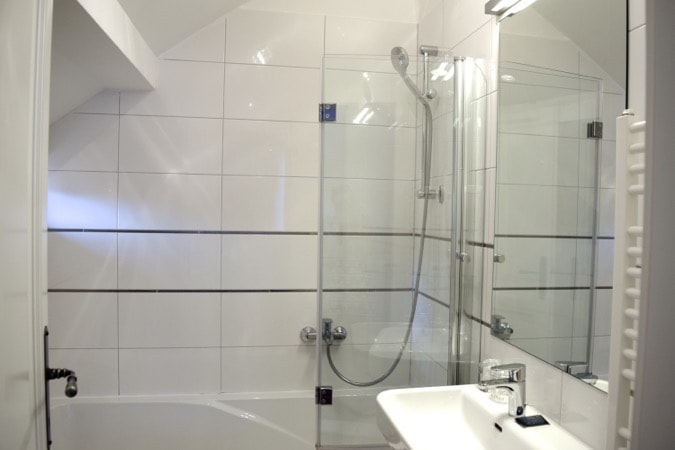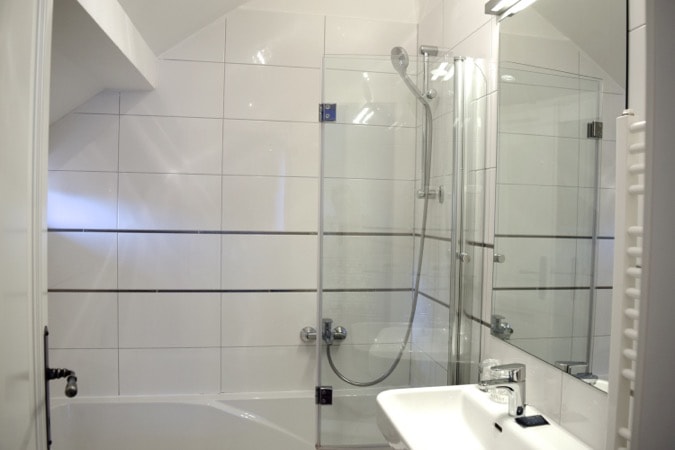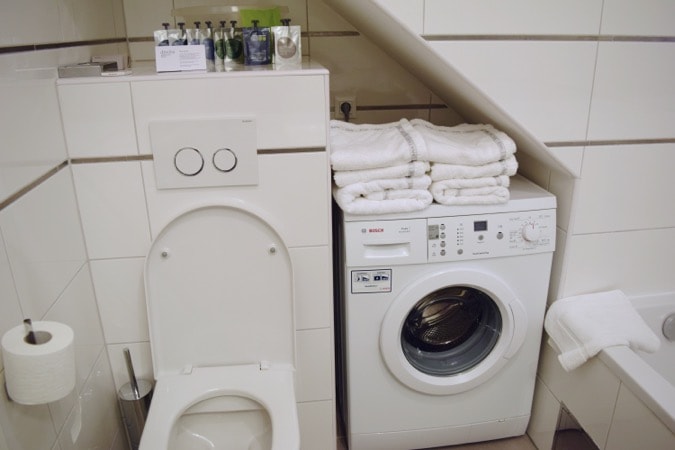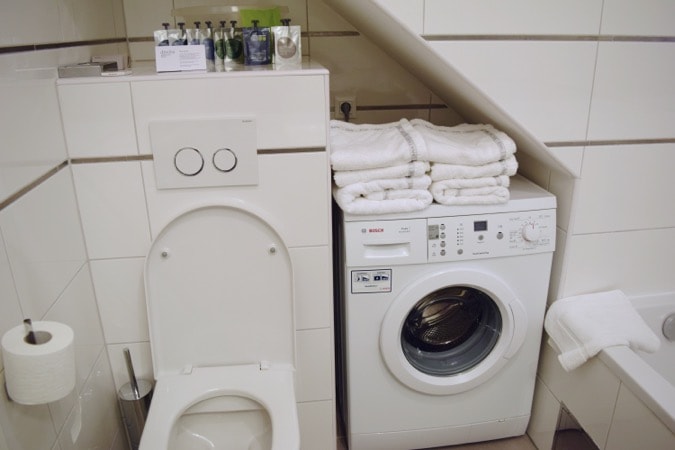 The team went out of their way to make my stay relaxing – telling me about local attractions and recommending a few restaurants for dinner. That night, I ventured to Bepa – one of their top tips, and enjoyed a delicious, inexpensive dinner in one of Split's prettiest squares.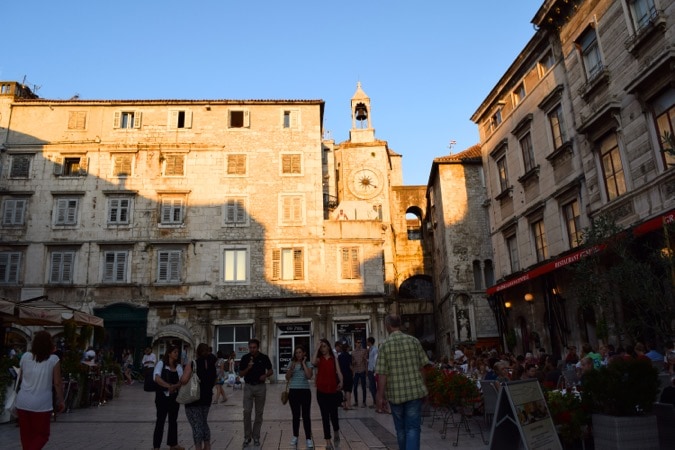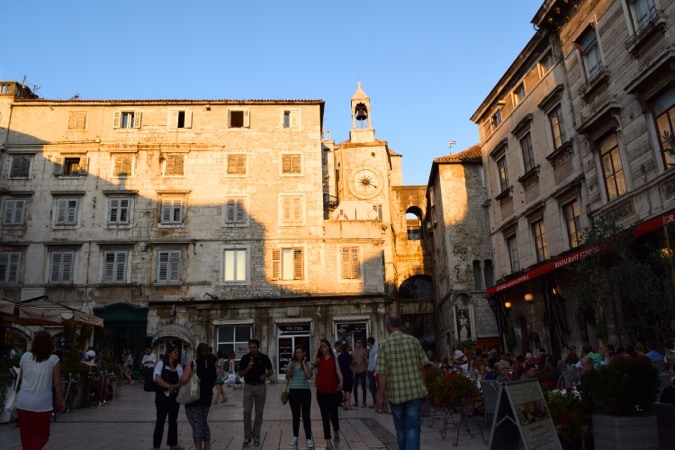 Divota's apartments are spread across 4 old buildings, and breakfast was served just a few streets from my apartment. There was indoor seating but as soon as I saw the adorable sun-drenched terrace, I couldn't wait to select my table.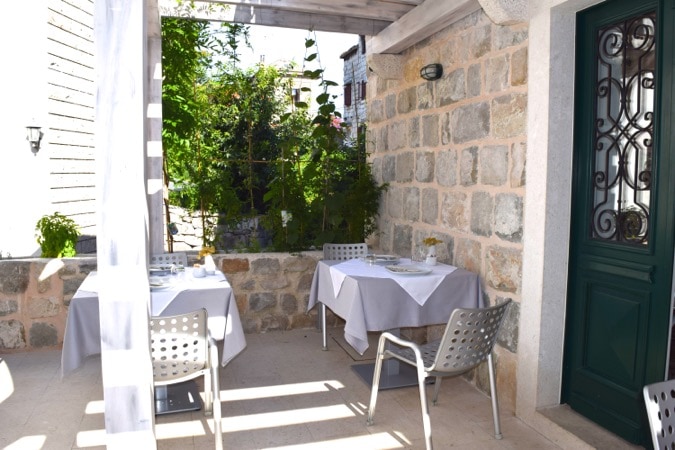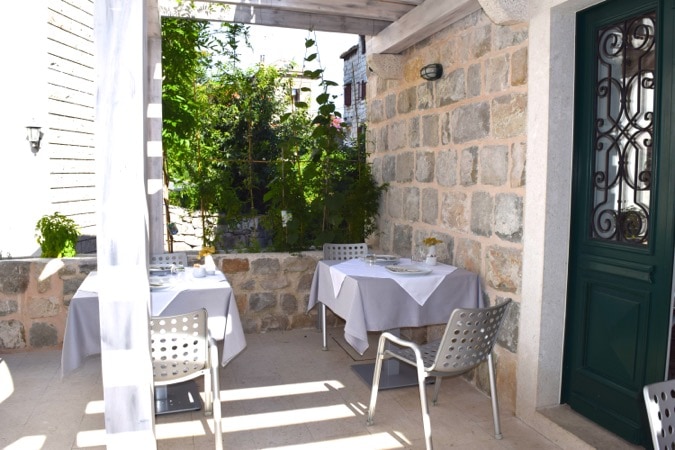 There was a large buffet including bread, jam, cheese, ham, fruit, yoghurt, cereal and hot options (made to order) including omelettes and eggs. There was also a smoothie menu which I took advantage of!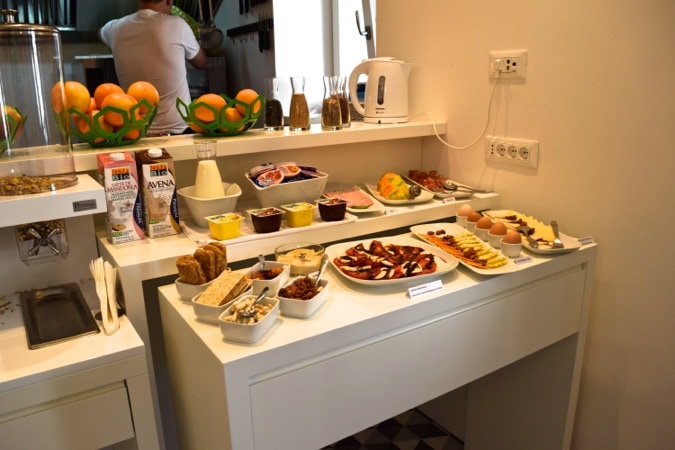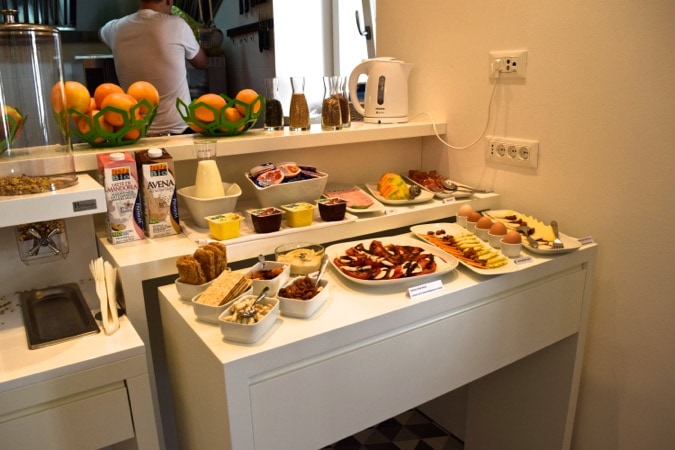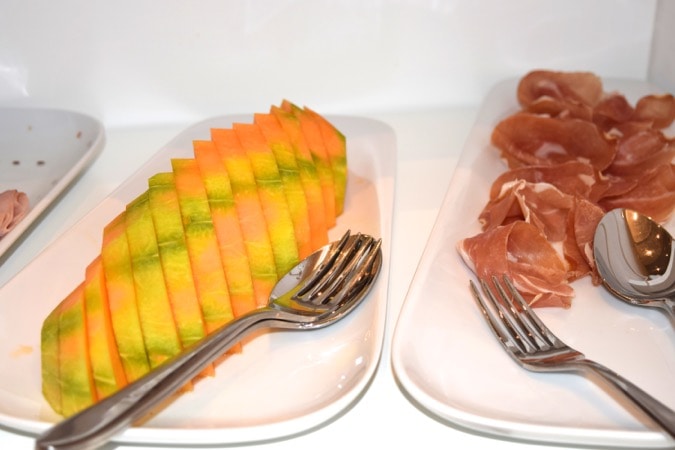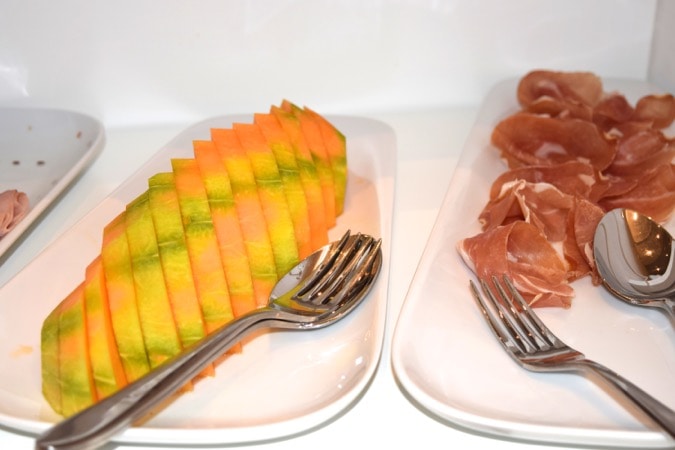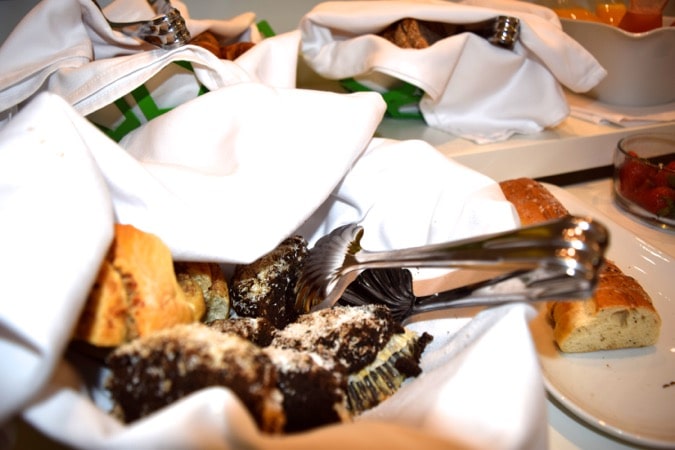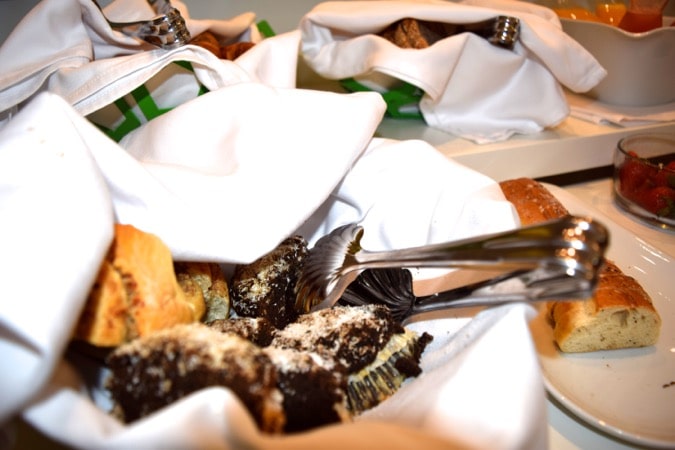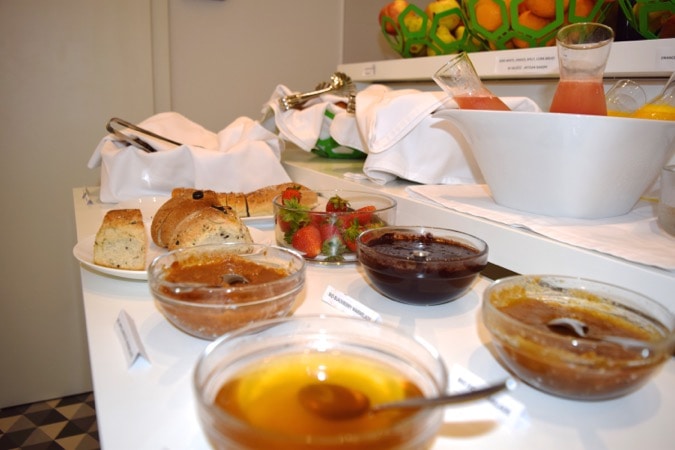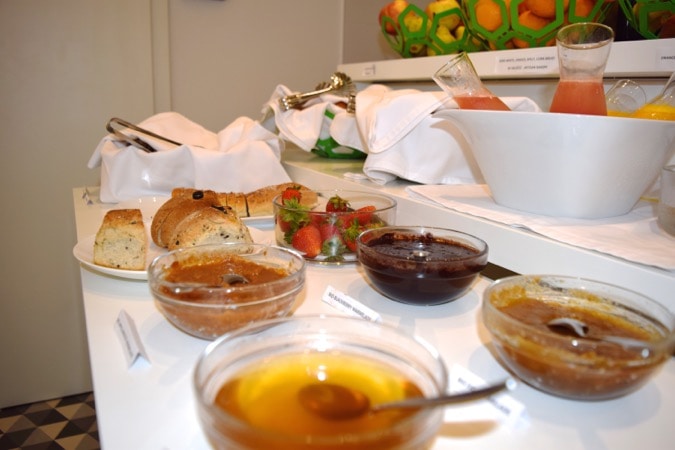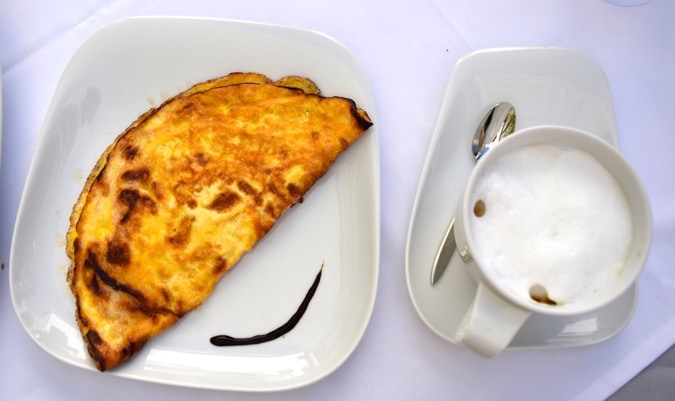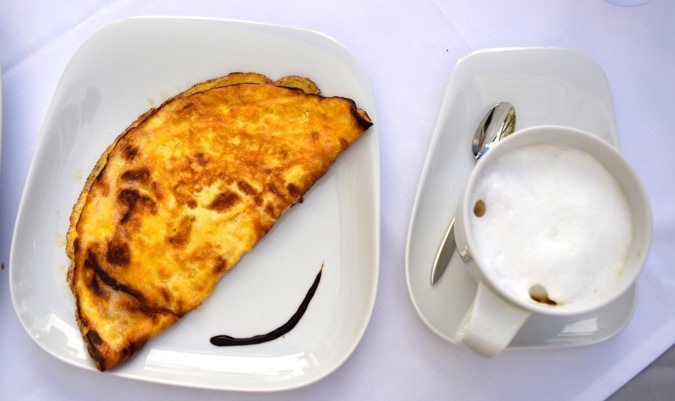 After breakfast I spent an hour in Divota's Spa. They offer all the standard treatments (manicures, facials, massages and more) along with a few less common options . I was intrigued by the chocolate massage (designed to stimulate the release of serotonin) and the Polynesia body treatment (where dry oil with gold is rubbed on the skin). Having never experienced it before, I opted for a reflexology session.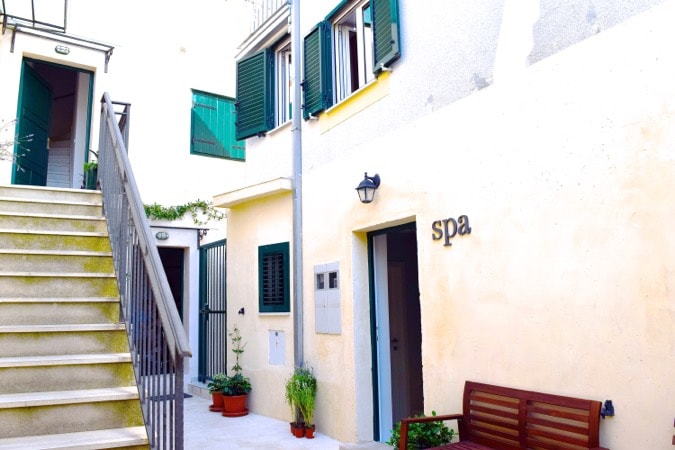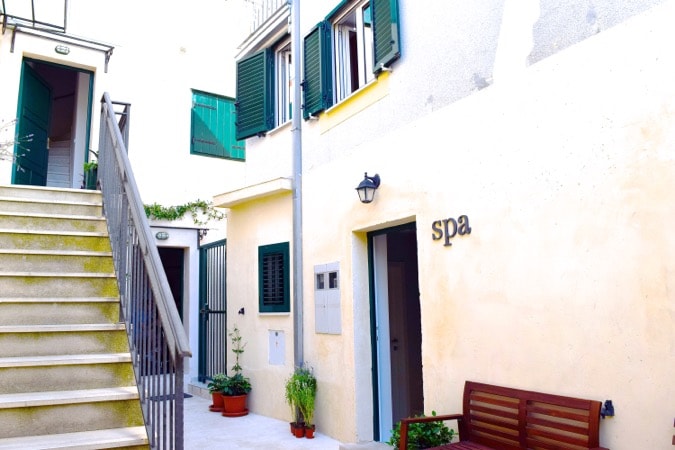 It was a wonderfully relaxing experience. I've never been keen on having my feet touched. I can just about manage a pedicure, but the thought of someone massaging my feet for an hour was a strange proposition! I got over my fear very quickly, closing my eyes and melting into the chair. 60 minutes sped by, and I was very happy to hear my circulation was excellent and I was in good health. I wondered if this would still be the case after a week's overindulging on my sailing trip!
I was sad to say goodbye to Tanja and the team at Divota. They gave me a warm introduction to Split, and a lovely relaxing break before my hectic week sailing the Adriatic Sea.
Thank you to Divota for hosting me on my first night in Split.
Apartment 303 can be booked for around £150 per night in high season. For more information about Divota Apartment Hotel, click here.