El Faro is the main restaurant located within Grand Residences – a luxury hotel/condo complex in Puerto Morelos.
I had the pleasure of dining there for both dinner and breakfast during my stay.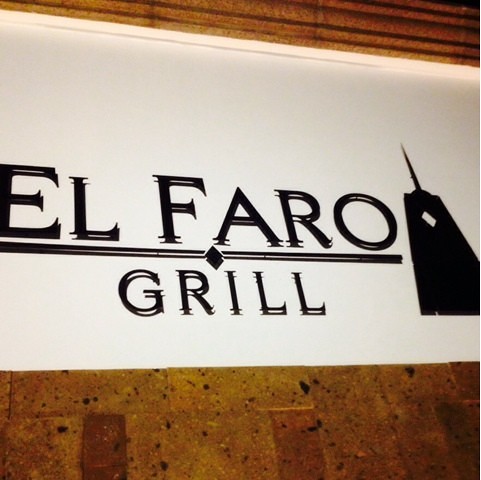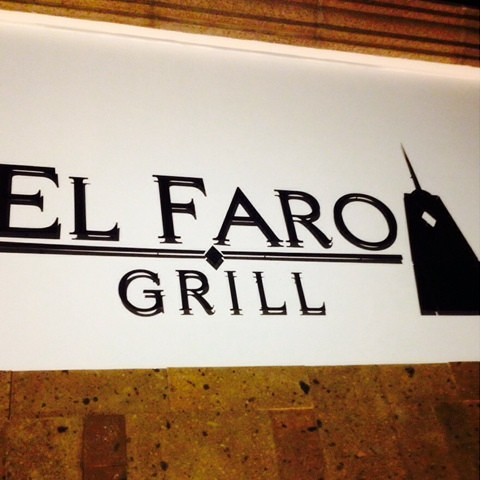 As mentioned in my review of Grand Residences, the service I received throughout my stay was top notch. It's not just something they have been taught to deliver, it's something they excel at. You feel like you're the only guest they care about!
The menu at El Faro features Gourmet and Mexican classics, along with a fresh seafood menu. I opted for the fig and goats cheese salad followed by the waiter's recommendation of the Rossini fillet steak accompanied by green beans and fries. I was very tempted by the scallop and salmon carpaccio! I was brought an amuse bouche to start – a fish lollipop with aioli, along with a selection of freshly baked breads.
The salad priced at $185 MXN (£8.50) was very generous. The fresh leaves and shredded sharp apple complemented the fried breaded rounds of goats cheese and baked juicy figs perfectly. The tangy cherry vinaigrette was deliciously sour. I was only disappointed I couldn't finish it but I knew my steak was on its way!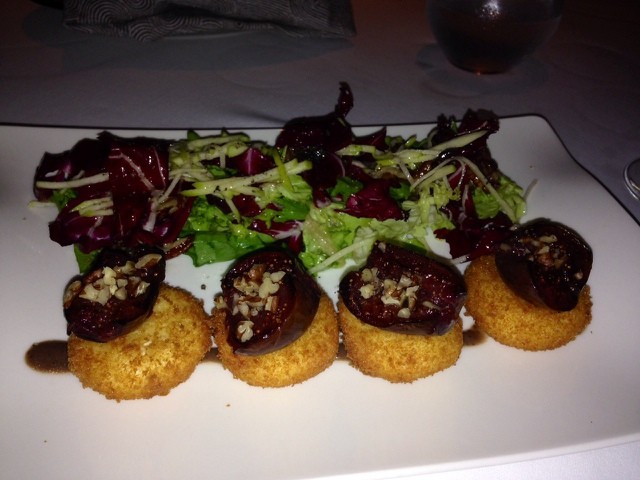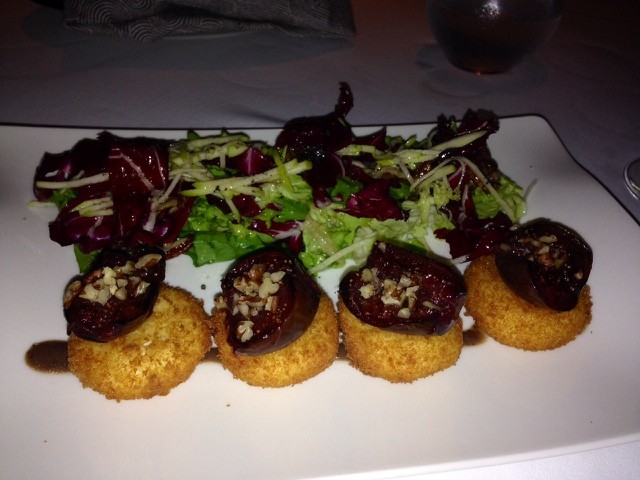 The steak priced at $600 MXN (£27.50) was an enormous juicy piece of fillet served medium. A jus surrounded it which was rich and delicious. Side orders were $95 MXN (£4.30) each and were cooked to perfection. I drank a delicious house merlot.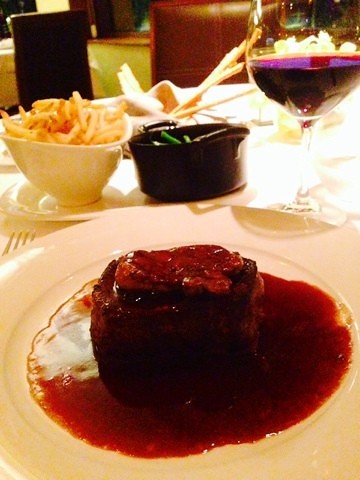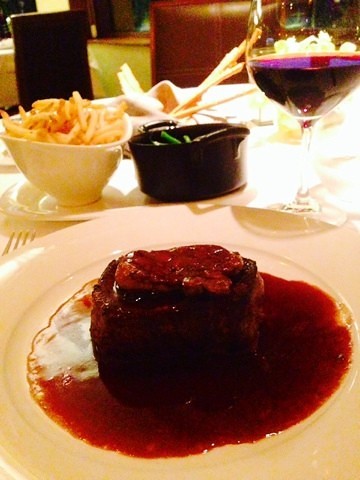 Service throughout was friendly and knowledgeable. When dining alone, I like to have the option of chatty service rather than being left to my own devices.
While I was too full for a main dessert I ordered a few scoops of passion fruit sorbet with red fruits to cleanse my pallet. They brought a delicious berry coulis to pour over it.
The menu at El Faro caters to the international, holidaymakers who frequent Grand Residences, however there are a few Mexican dishes available – and plenty of lime and avocado dotted throughout. The views from El Faro are breathtaking, overlooking the double infinity pool, and beyond that the ocean.
Dinner before service cost approximately $1200 MXN (£55). Find out more about El Faro Restaurant at Grand Residences
here.