Grand Residences in Puerto Morelos, Mexico is one of the most luxurious, elegant accommodation options in the region.
For the last few weeks I've been living in Playa Del Carmen, an hour south of Cancun, Mexico. It's a busy town with a never ending main street (Quinta Avenida) full of tourist shops selling tequila and sombreros. The town is buzzy, has a decent beach and excellent nightlife. Every now and then though, it's nice to escape for a few days of pure relaxation.
I headed north to Puerto Morelos, a quaint fishing village with a handful of shops and restaurants and checked into Grand Residences. This is a relatively new addition to the Riviera Maya's stretch of hotels and luxury condos, but it has already shot to the top of the Trip Advisor reviews and it's easy to see the attraction.
This is not an all-inclusive resort, but a collection of suites with kitchens, lounges, terraces, jacuzzis and luxury facilities. The infinity pools are beautifully designed. There's an adult pool with swim-up bar, a main pool and also a lap pool in a separate area. There is a main restaurant (El Faro) for breakfast, lunch and dinner, along with Heaven – the beach bar.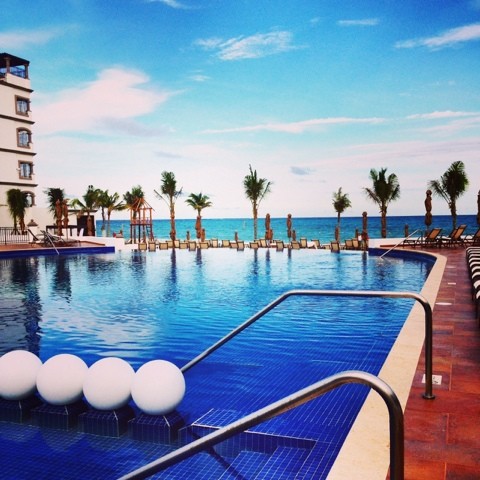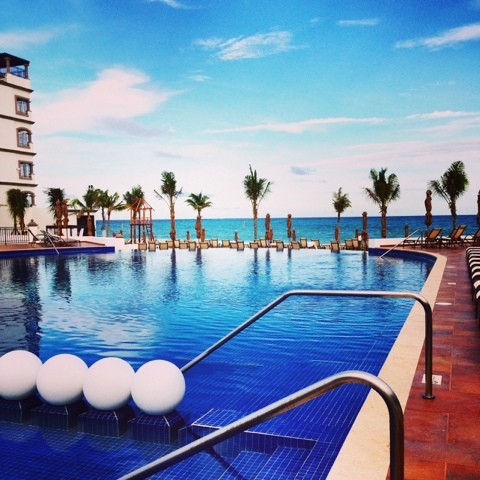 Many hotels in the are have similar amenities but there is a standard of service here which i feel places this above many others. All the staff seemed to know each guest by name, which in low season is perhaps possible, but I did wonder if they manage it in peak season! While relaxing by the pool, someone appeared every fifteen minutes or so either to check whether i needed something, or to bring a complimentary treat – popsicle, fruit, water etc.
My suite was pure luxury. There was a jacuzzi in the bathroom and on the terrace, a complimentary bottle of tequila on arrival and the kind of flower arrangement I've only seen at a wedding! It was an elegant touch to include Bulgari toiletries.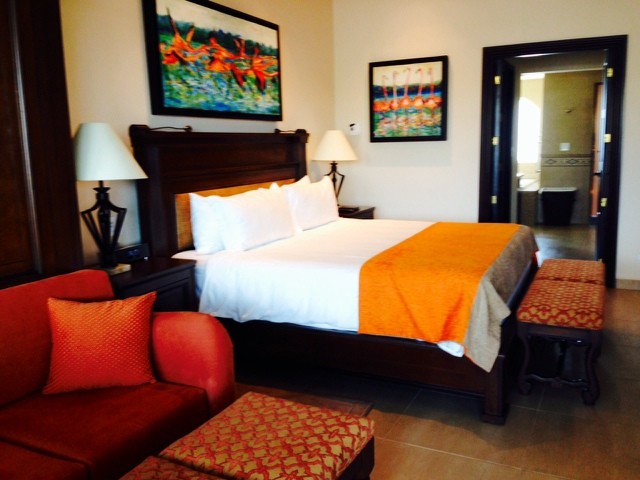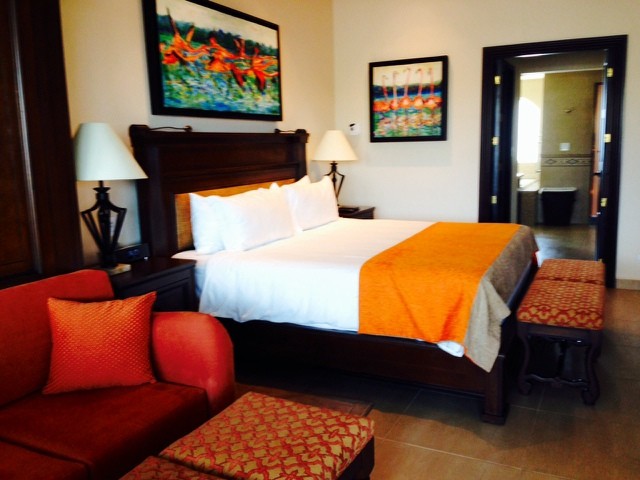 I was hoping to have a dip in the sea here but it was very rough. They have a lifeguard on duty during the day, but I still didn't quite feel brave enough.
Food and drinks were great, and service again was top notch. If I was staying longer I would have made use of the cooking facilities in my suite. There's not much going on here in the evenings, apart from the bar, so for nightlife you would need to take a taxi to Cancun or Playa Del Carmen.
On my final morning I set my alarm for 6.30am to watch the sunrise over the ocean. It was worth it! Plus it got me up and ready to use the small gym located upstairs from the lobby.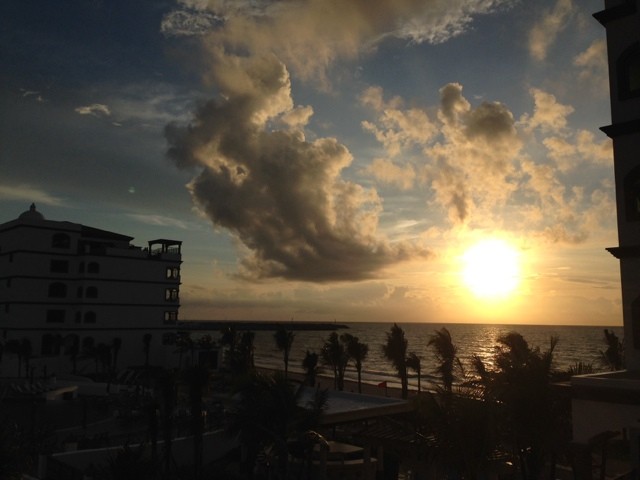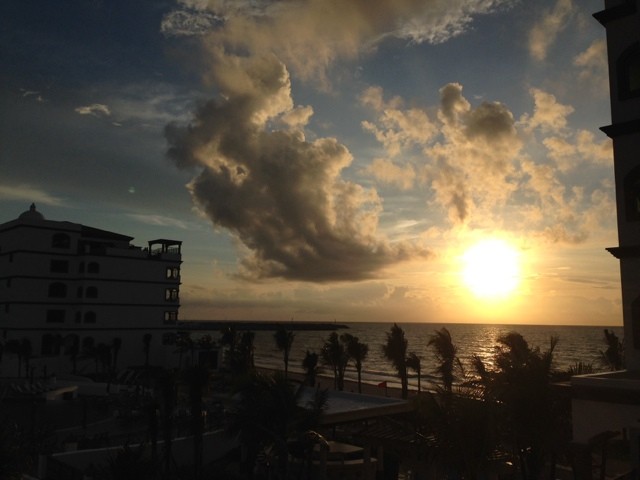 I like to judge places on how they feel when I'm travelling solo – and while Grand Residences is more suited to couples, I felt perfectly safe and comfortable on my own. I would definitely like to come back for longer next time!
Prices start from $443 USD (£247) per night for a junior suite.
Find out more about Grand Residences here.