Grand Velas Hotel in the Riviera Maya is one of the most stunning, luxurious places to stay in the region.

I've lost track of how many people have recommended Grand Velas to me. I'm often weary of things with a lot of hype… Harry Potter – never liked it, Disneyland – not really my thing. Often expectations are not met!
When I visited Grand Velas it was straight after my stay at Grand Residences – currently the number one place to stay in the area. So how would Grand Velas shape up?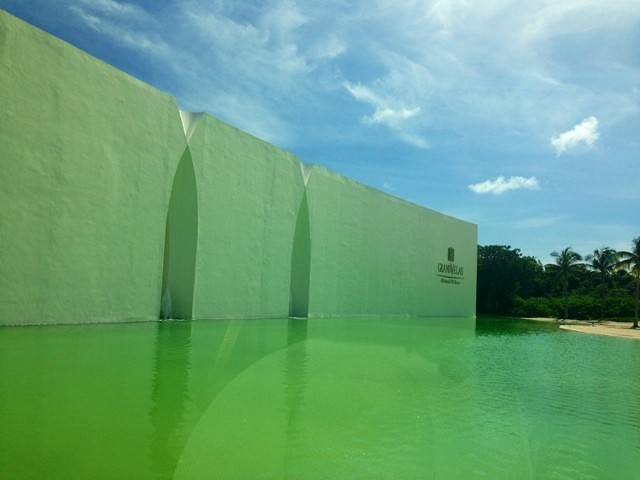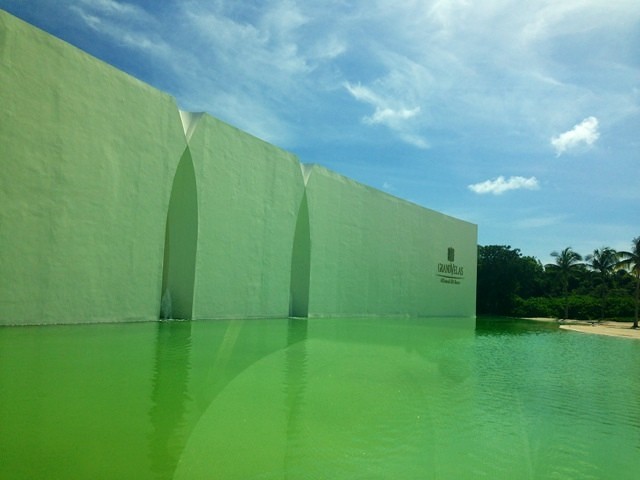 From the main road this is easily the grandest hotel to drive into! A beautiful wide white stone entrance with bright, flowing water in front. Beyond that, we were away from the main road, and reality, and into the jungle. I find people have a preconception that Mexico is dry, dusty and desert-like, but the Riviera Maya is incredibly green, with beautiful trees and plants growing all over. Inside these jungles live coatis, raccoons, snakes, monkeys, deer and lots of lizards!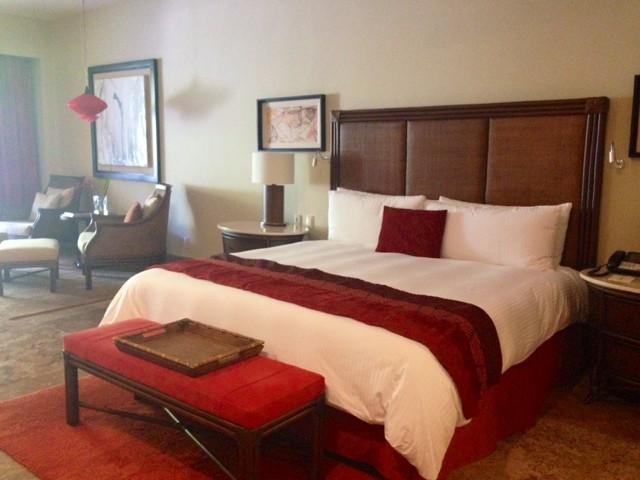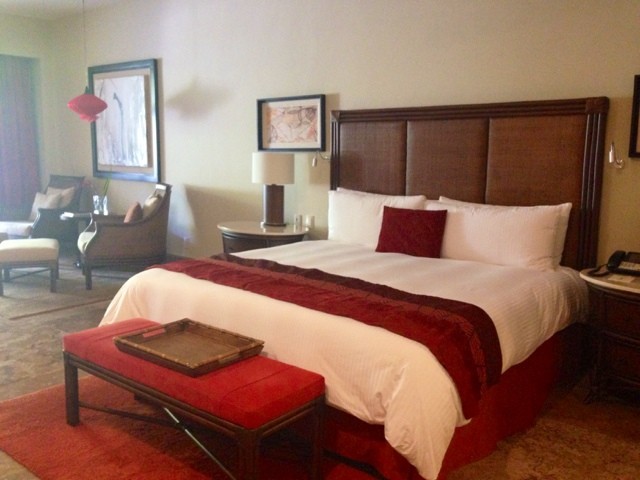 I checked into the Zen Class area – an area designed for relaxation and tranquility. The suites are accessed via passages that look like tree houses. My suite was luxurious with a king size bed, large bathroom and outside terrace with a small plunge pool. There was a slight musty smell on entering the room but I can only put that down to the fact the suite had water on both sides, not to mention it is extremely humid in Mexico in September!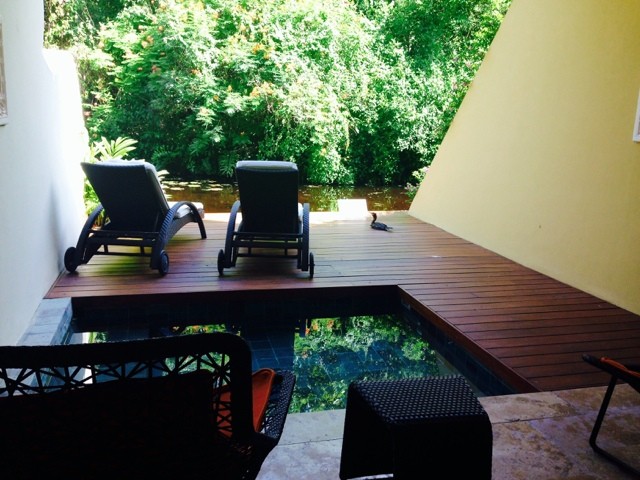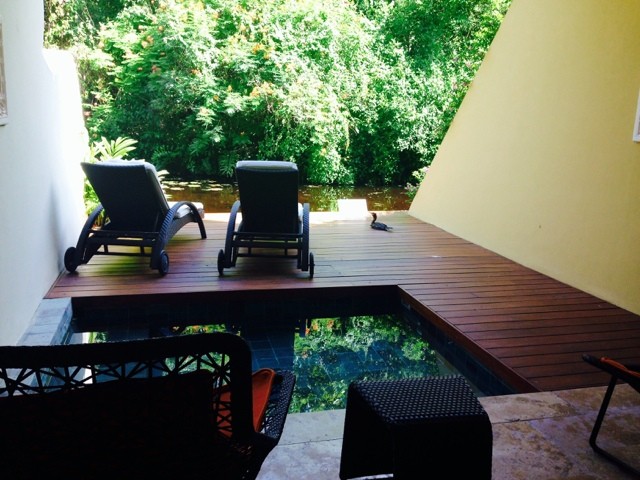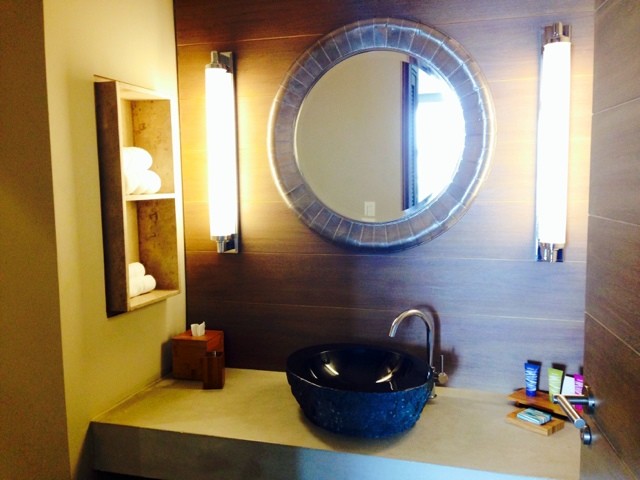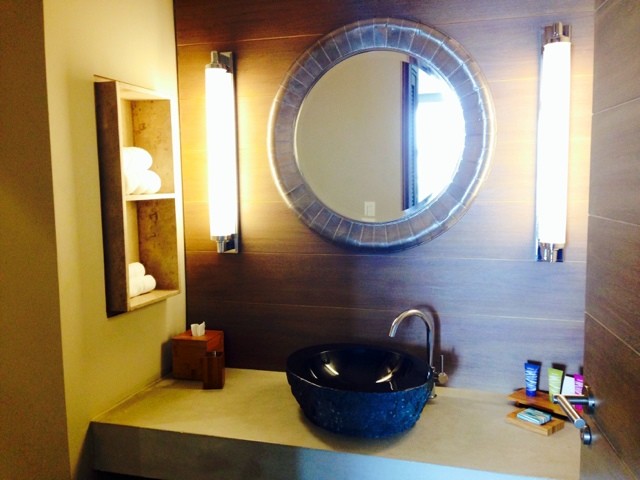 After seeing the outside zen pool beyond my terrace (a beautiful area with water lilies, fauna, and possibly a few crocodiles!) I was pleased the hotel included their own mosquito repellant. My English skin has always attracted them! This is an all-inclusive resort, but don't worry – no ugly wristbands here. Once you're in, you're in.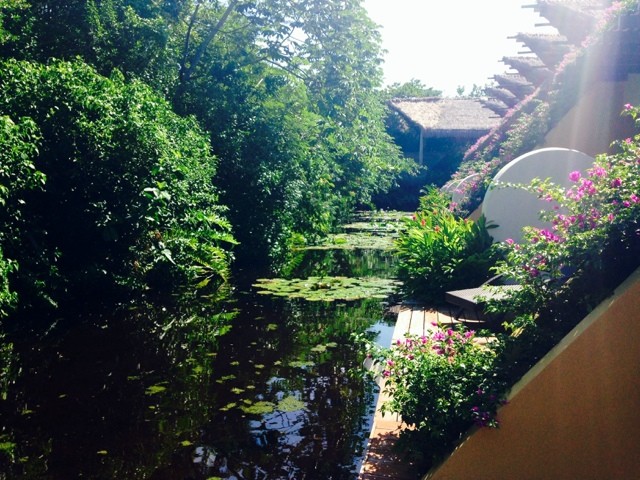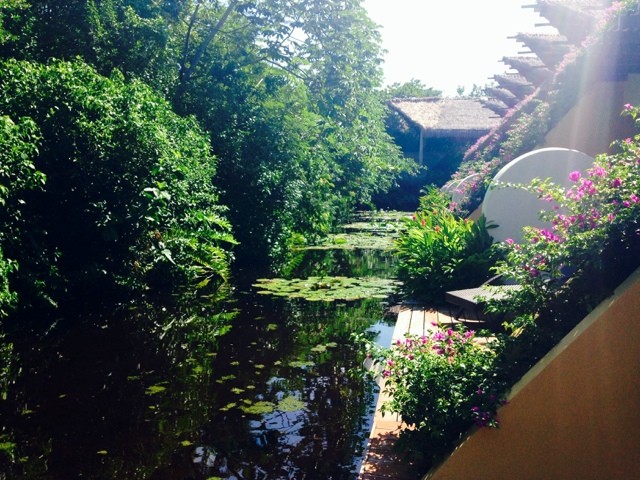 There are seven restaurants to choose from, including French, Italian, Asian and the award-winning Cocina De Autor. I ate one of the best meals of my life here!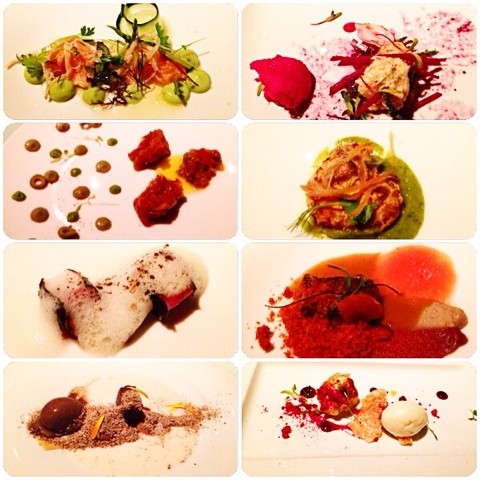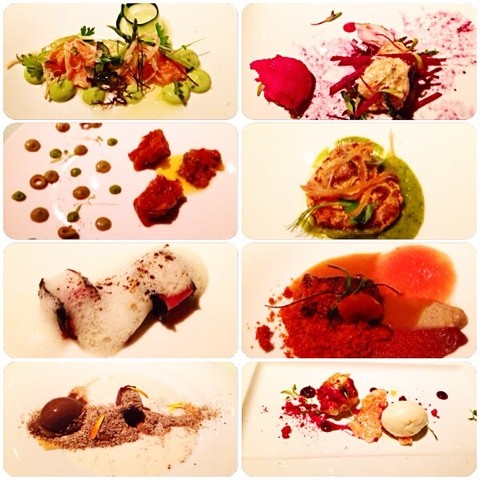 Zen Class has its own pools, bar, gym and restaurant but for me, the real areas of beauty are down by the bright turquoise ocean. The Ambassador and Grand Class sections are both next to the shore and feature sea views out towards the island of Cozumel.

I grabbed a late lunch at Azul which had a selection of salads, hot dishes, bread, ham and cheese. I was drawn to the large sushi platter – it was delicious. After, I spent an hour at the main infinity pools in the Ambassador section before heading to the beach. Table service was excellent – quick, warm and friendly, and cocktails were strong!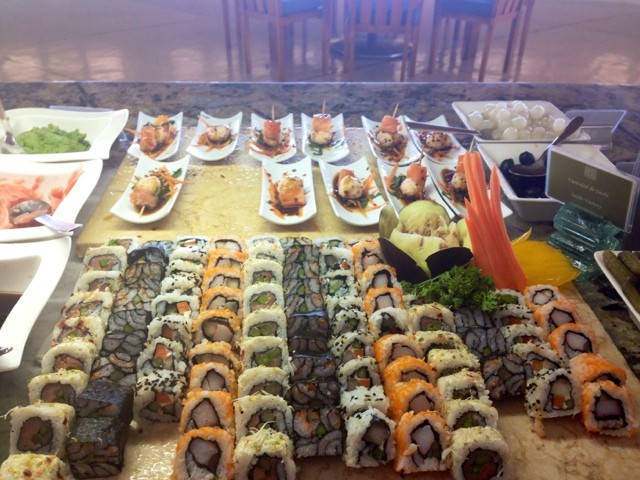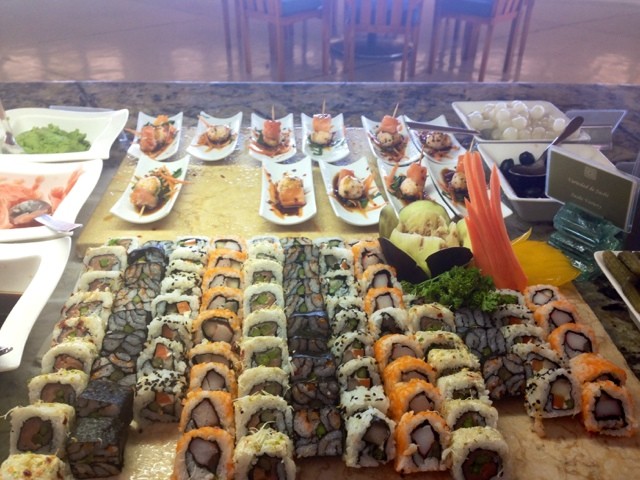 After a few days of crazy tropical storms, it was such a relief to have sunshine and blue skies. The exterior of the buildings are designed around 'waves' and decorated with flowers and foliage. While the view from my suite in the Zen area was tranquil, I would opt for a beachside suite next time.

I didn't have any treatments at the spa but did have a quick look around. It's been voted one of the best in the world – and features an incredible hydrotherapy circuit including jacuzzis, an ice room and a clay room. It's a beautifully designed modern spa and there's something special about it being right in the middle of the jungle!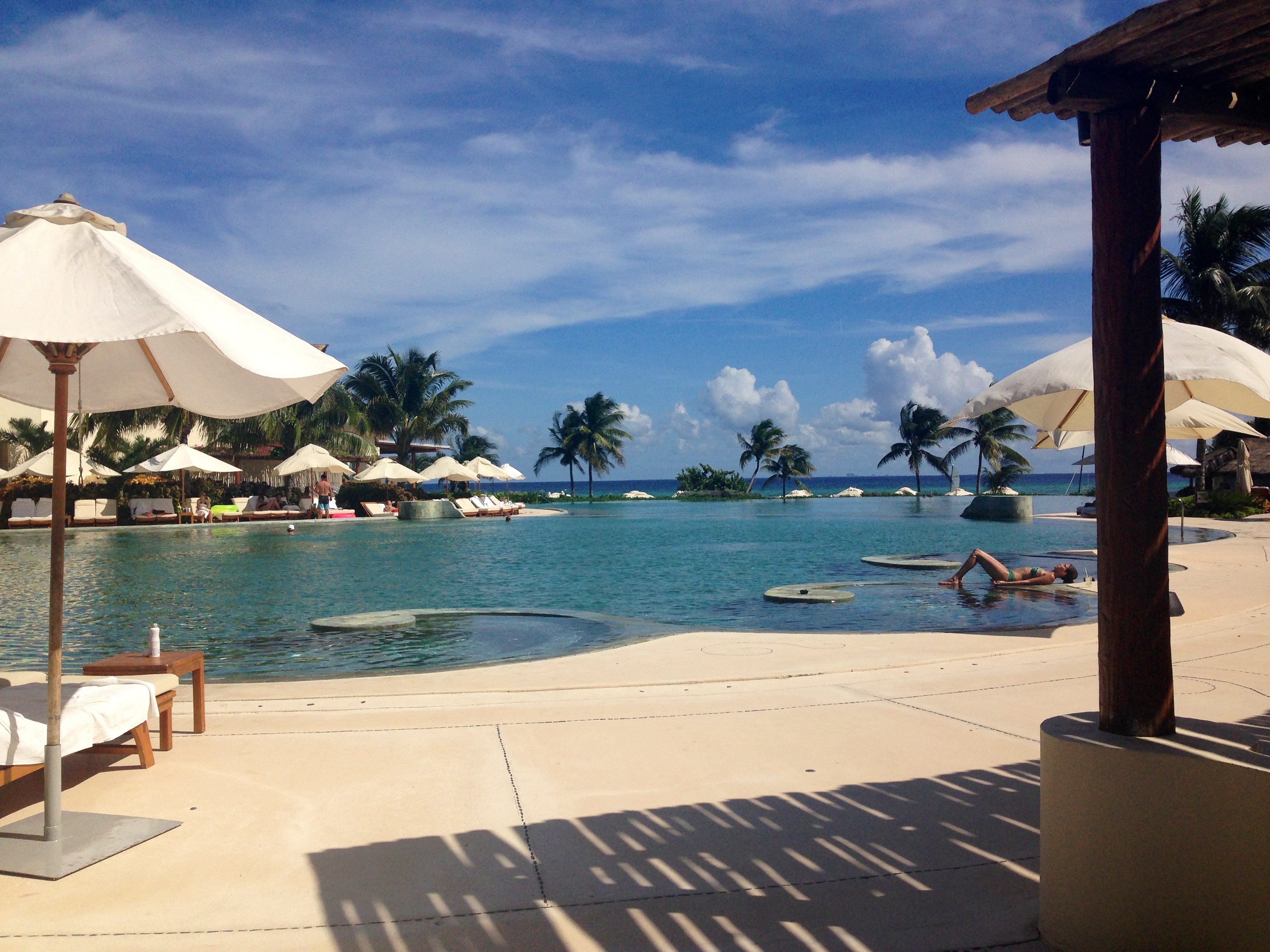 I spent most of the next day at the pool in the adults only Grand Class area. I loved the long infinity pool with swim-up bar and paradise backdrop. Their banana daiquiris were delicious as was their signature cocktail, the tri-coloured Riviera Maya. There was a pool-side menu on offer, with snacks, salads, burgers and seafood. I sampled the caesar salad with grilled shrimp and a portion of fries. I'd expected it to be a bowl of leaves smothered in thick dressing, so was pleasantly surprised when it was a beautifully presented deconstructed version of the salad.
This is a reasonably big resort. They lay on a shuttle bus service to get from Zen Class to the beachside sections. When I stay at resorts, I find the larger ones are less claustrophobic. A real positive with this resort is that you are only 15 minutes from the centre of Playa Del Carmen, so can enjoy relaxation during the day, and head out to the bars and clubs in the evening. As I visited during low season I often had the pool to myself, and restaurant service was extra attentive.
There was a large program of activities on offer from beach volleyball to pilates to snorkel tours. I was particularly interested in the cenote tour they offer. There are cenotes (Mexican sink holes/caves) on site which you can visit! Pretty rare for a hotel.
In terms of how I felt here travelling solo, it was a warm, friendly resort and a great place for relaxation. It was a very elegant resort with stunningly designed pool areas and the food was generally good, with the signature restaurant being exceptional.
It's the perfect holiday resort for honeymooners and couples and with its grand reputation, don't be surprised if you spot a premiership footballer, Hollywood star or president in the pool.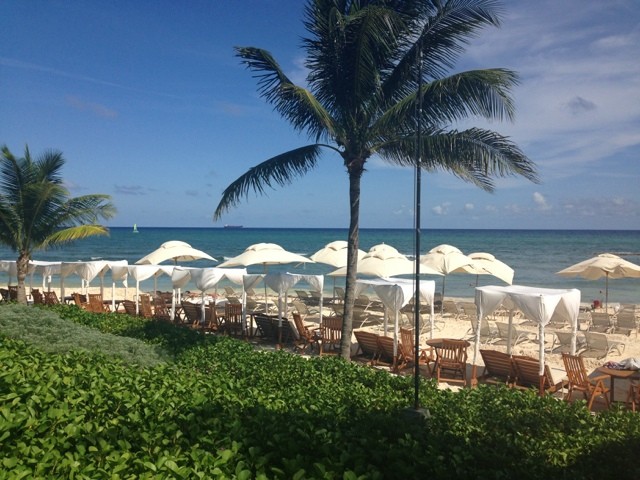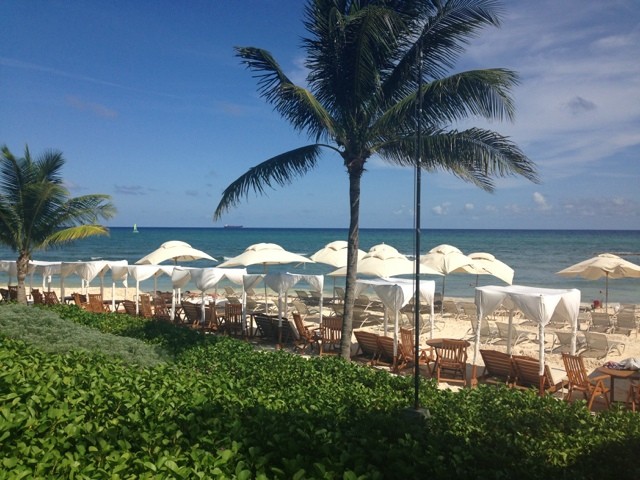 I was invited to stay at Grand Velas, but as always, opinions are my own!