Often considered one of the best restaurants in Nottingham, find out whether I'd recommend Hart's Restaurant after my recent visit.
When you tell Nottinghamshire locals you're going to Hart's Restaurant, there's a certain reaction that follows. They look at you with envy, then tell you that you're in for a very special meal.
We visited on a Saturday afternoon, timing our visit perfectly with a November rainstorm. The location was a little unexpected. Hart's is not right in the centre of town but instead within an area mainly taken up by a hospital! Once inside the attractive red brick building you get a feel for what a classy establishment it is; patterned wallpaper, simple tables, brown booths and colourful geometric pictures on the walls. It felt sophisticated without that old country manor staleness.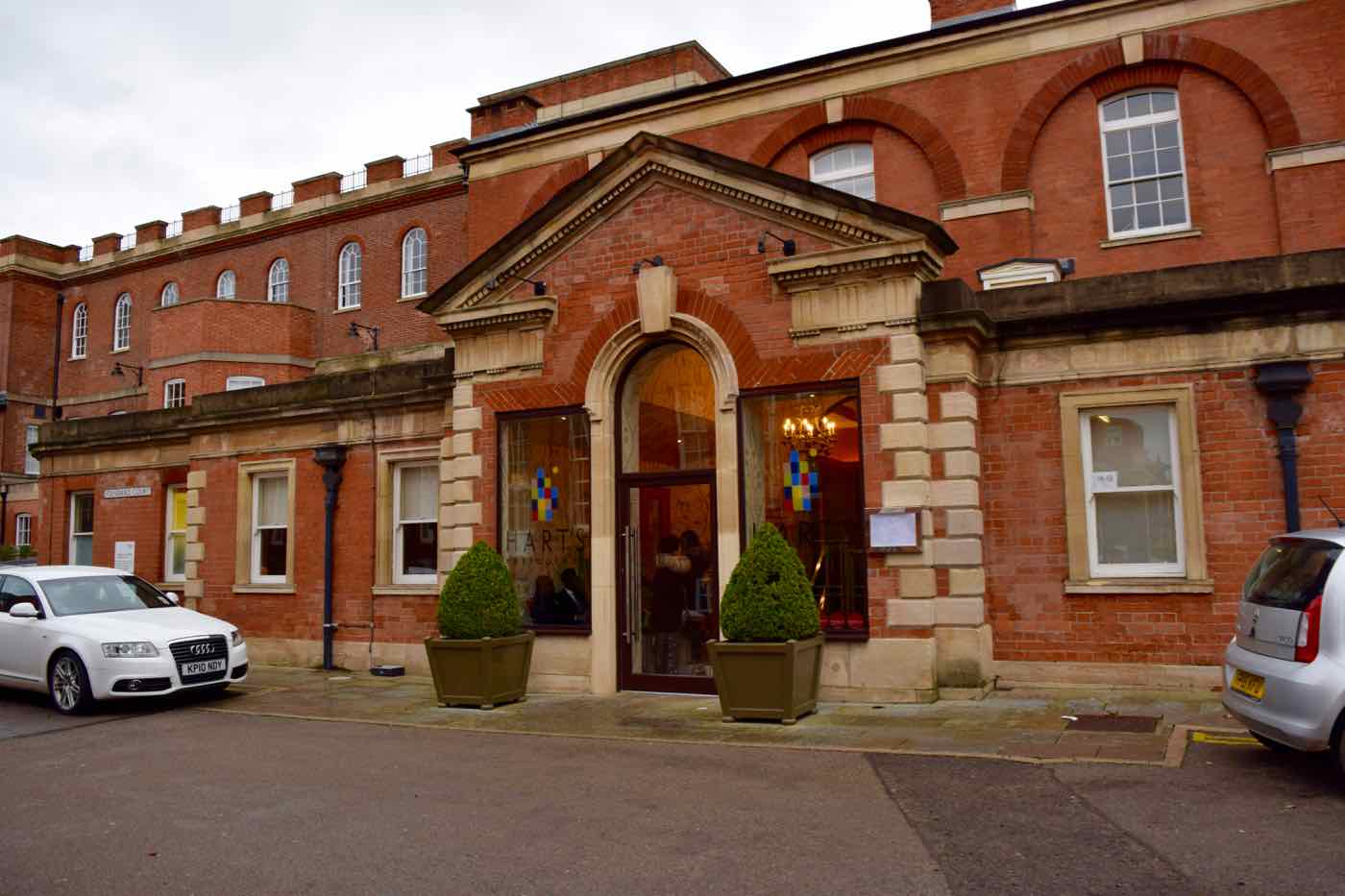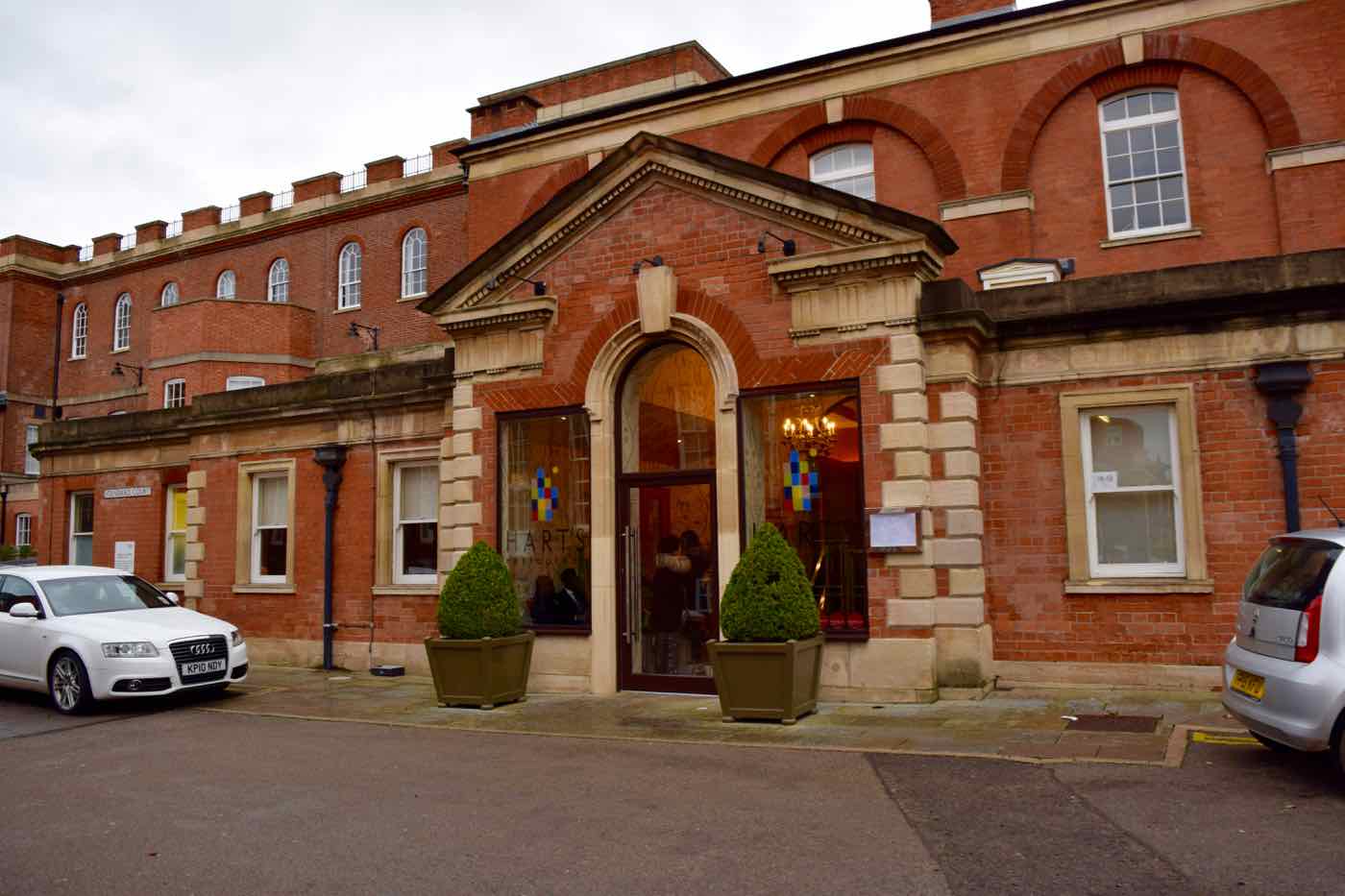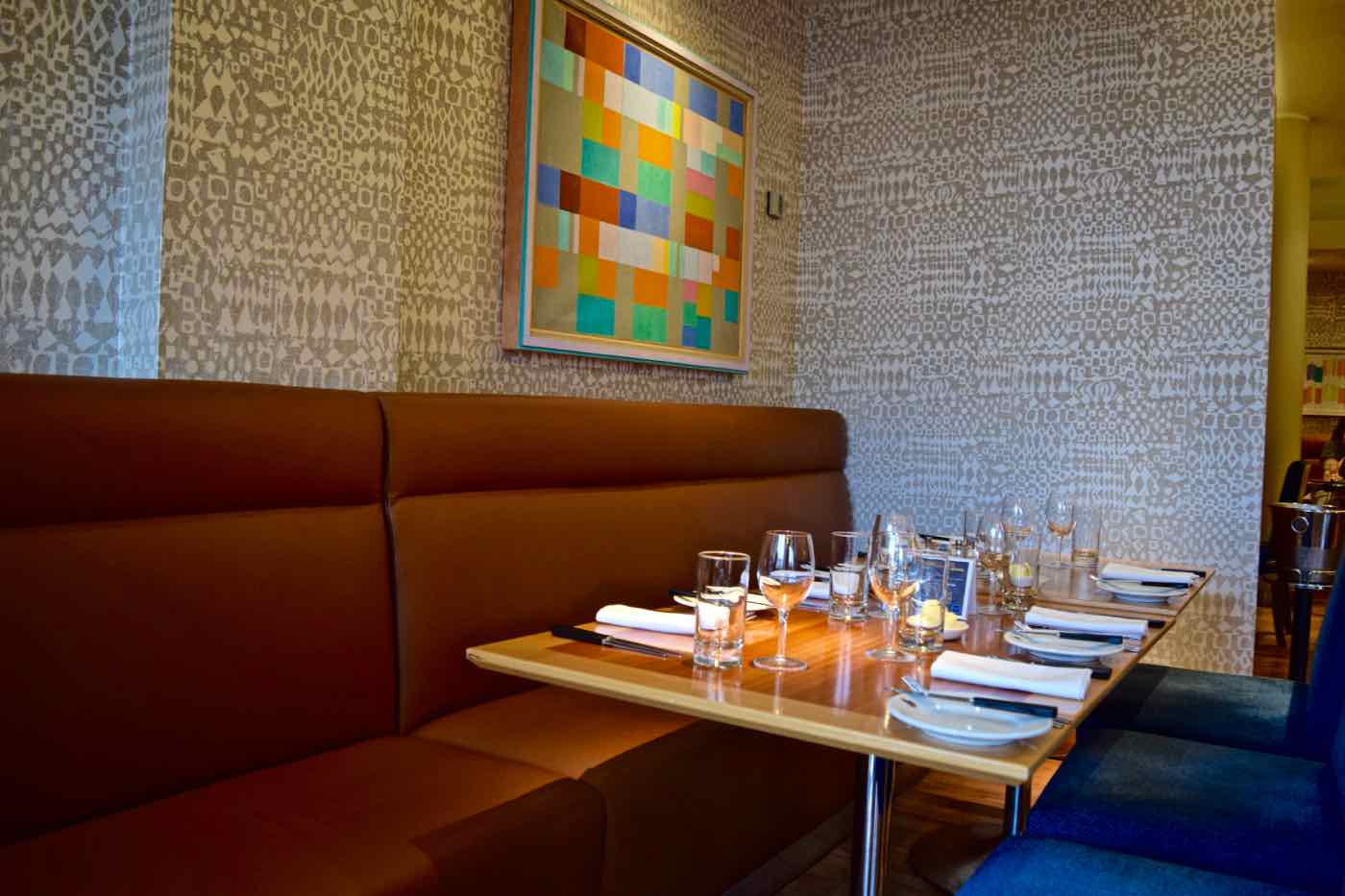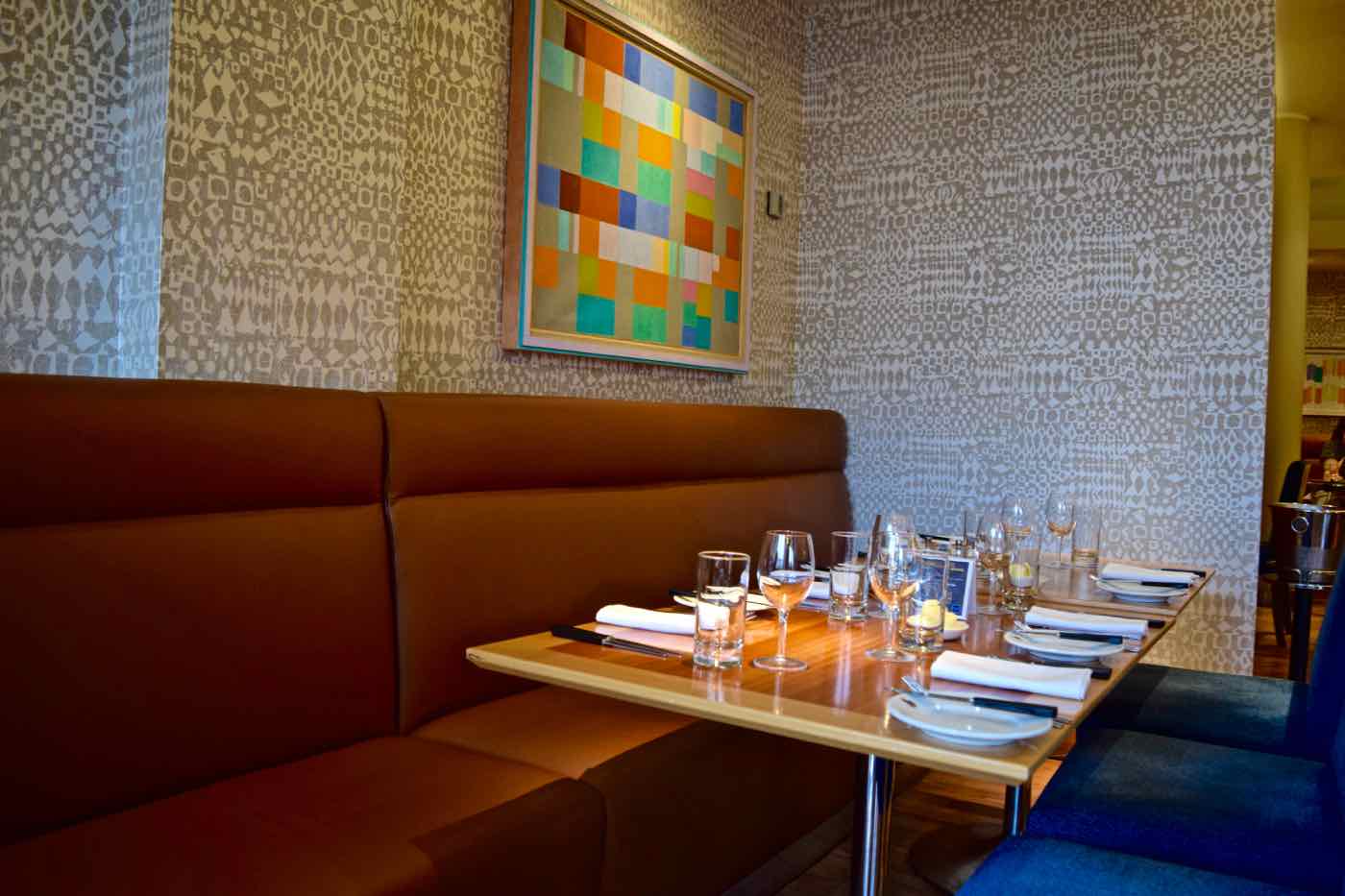 The menu is large, with lighter options including snacks, salads, pastas, and sandwiches, and a classic menu of starters, mains and desserts.
We kicked off with some delicious Hambleton Bakery bread before enjoying Mediterranean prawns with aioli and a summery (in November!) smoked salmon salad. The salad with light, refreshing and complex – the capers, salty cheese and citrus worked unexpectedly well with the smoked salmon. The garlic prawns, although fiddly, also went down a treat!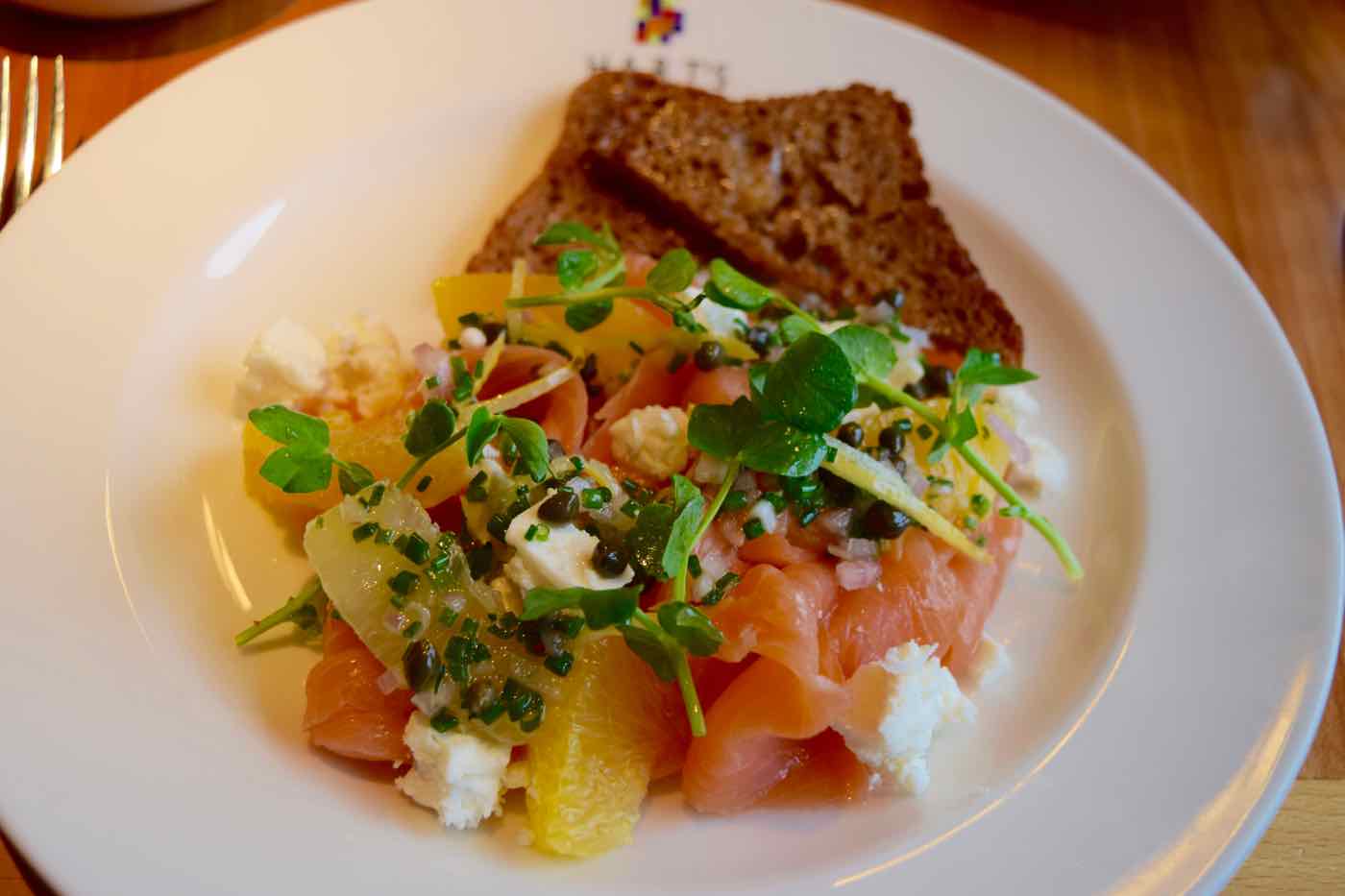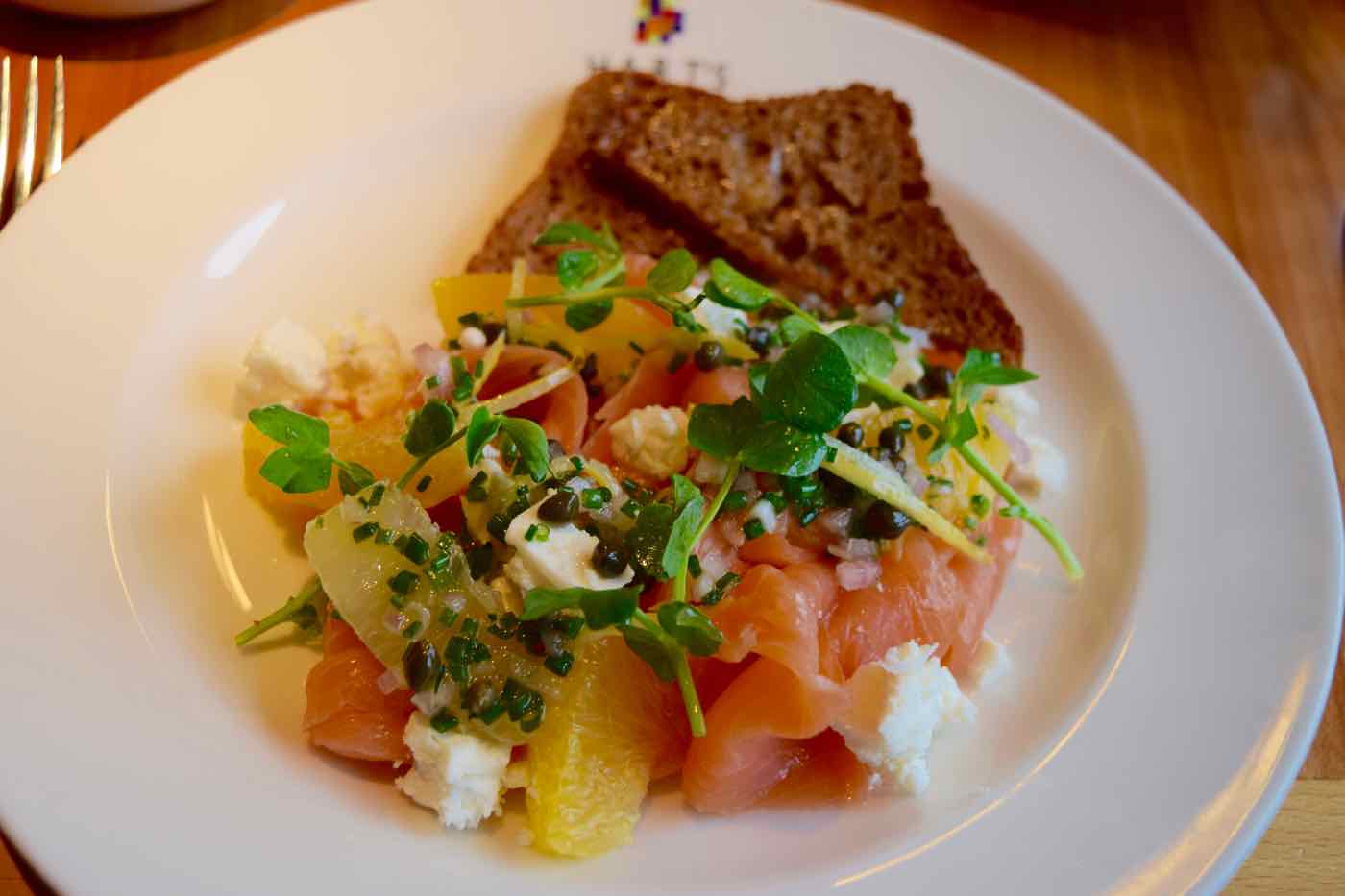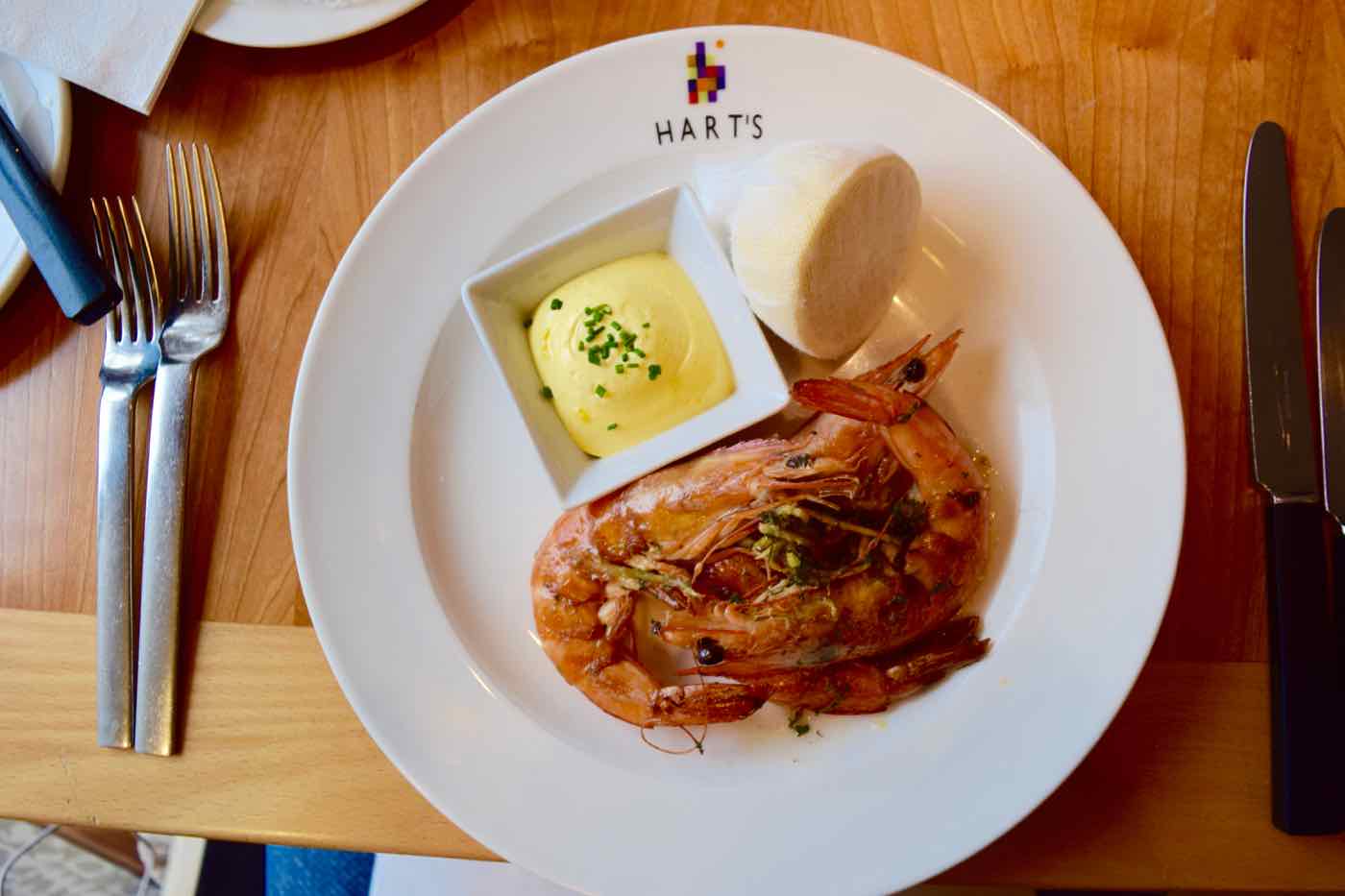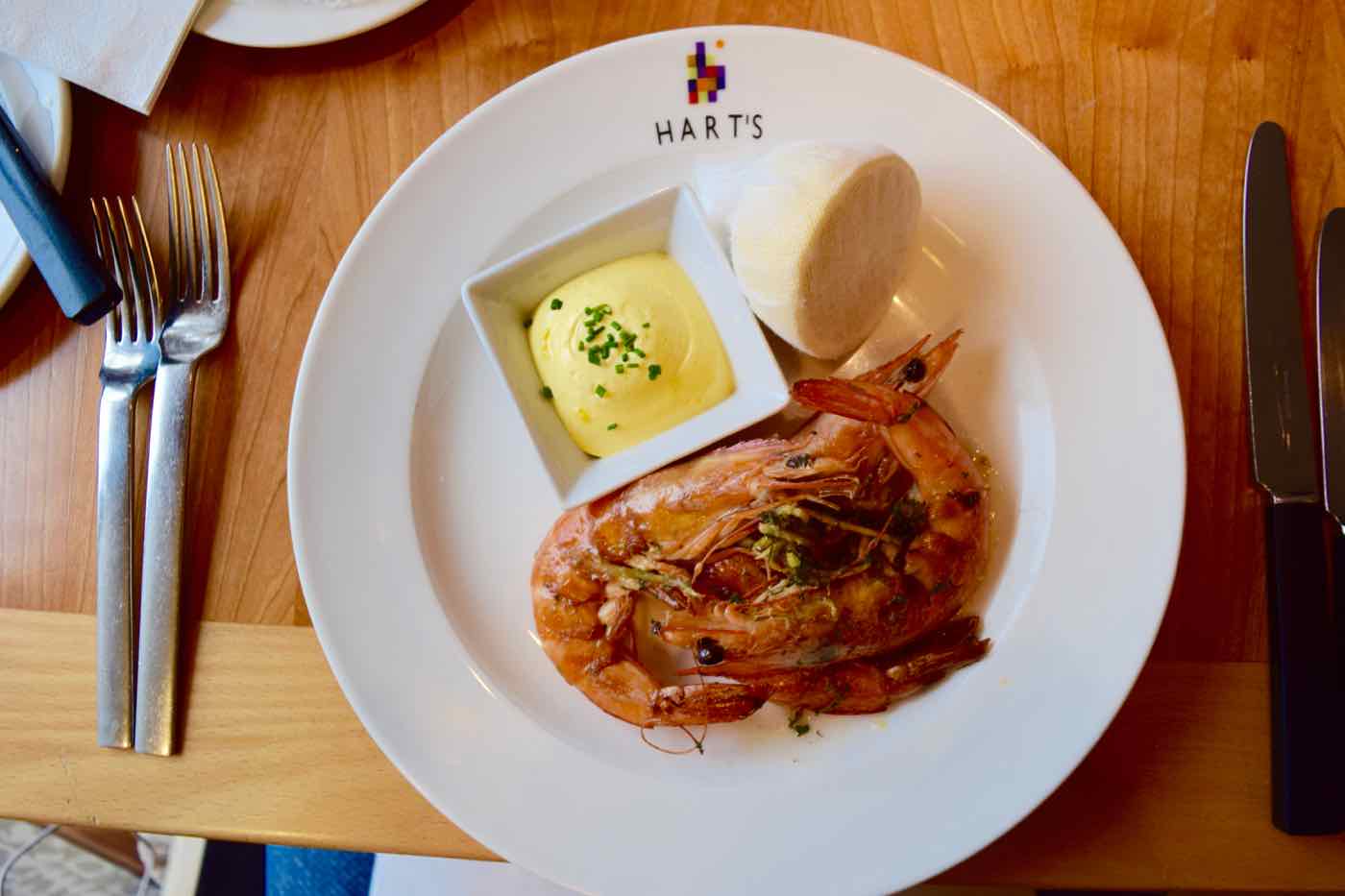 For mains we enjoyed the haddock & prawn risotto with spiced coconut sauce and the fillet of cod with chestnut mushrooms, leeks, butternut squash puree and puffed wild rice.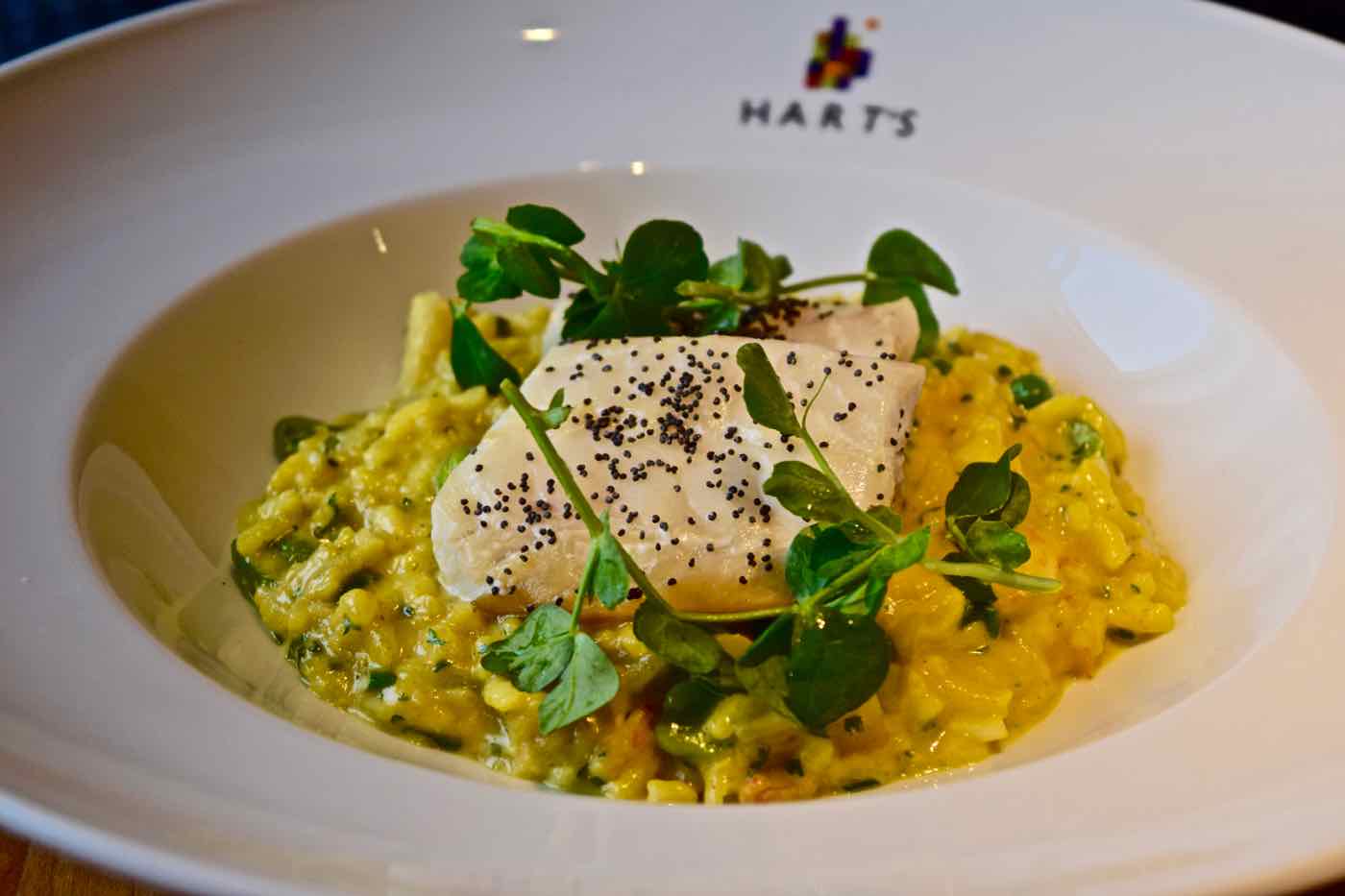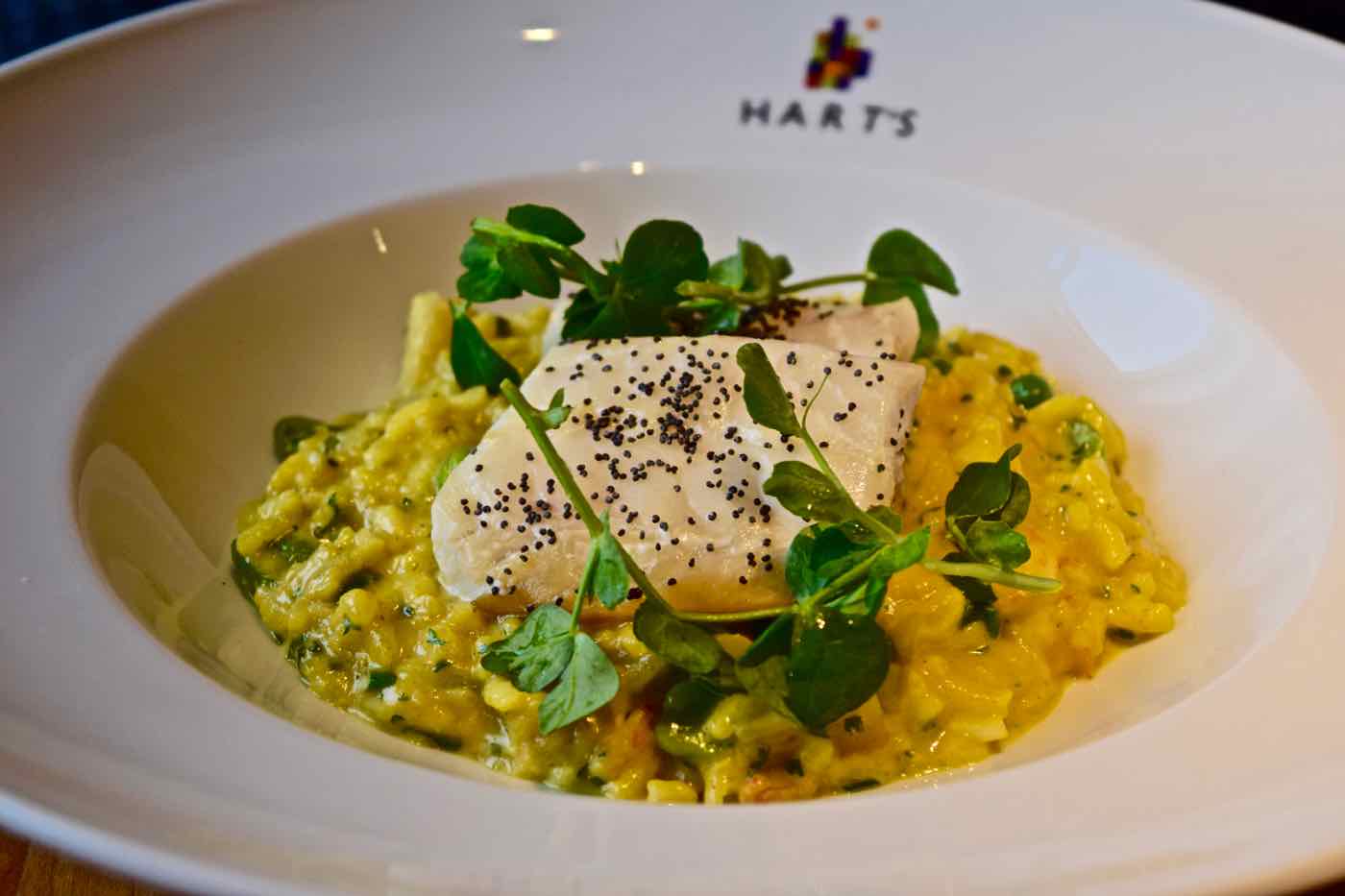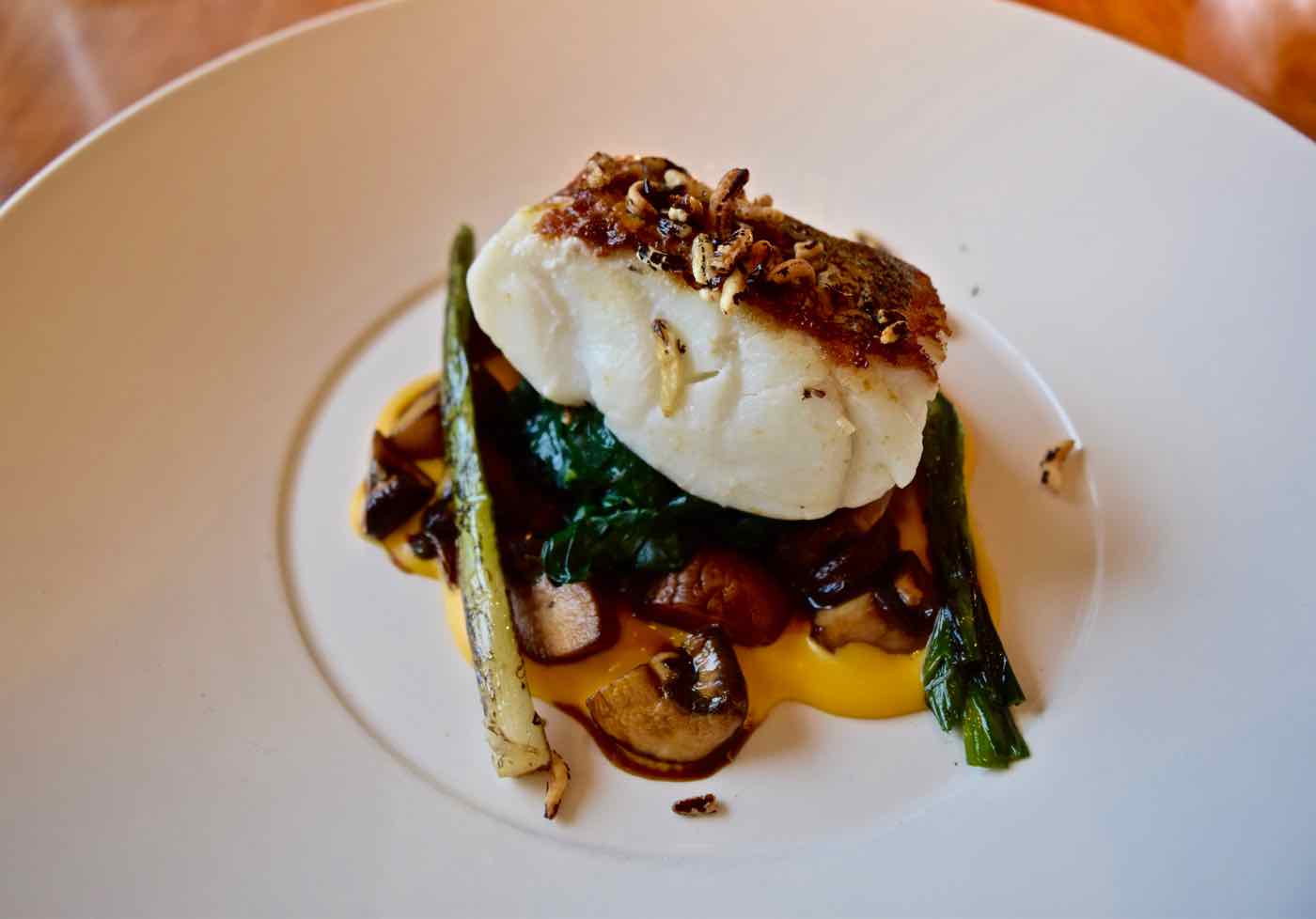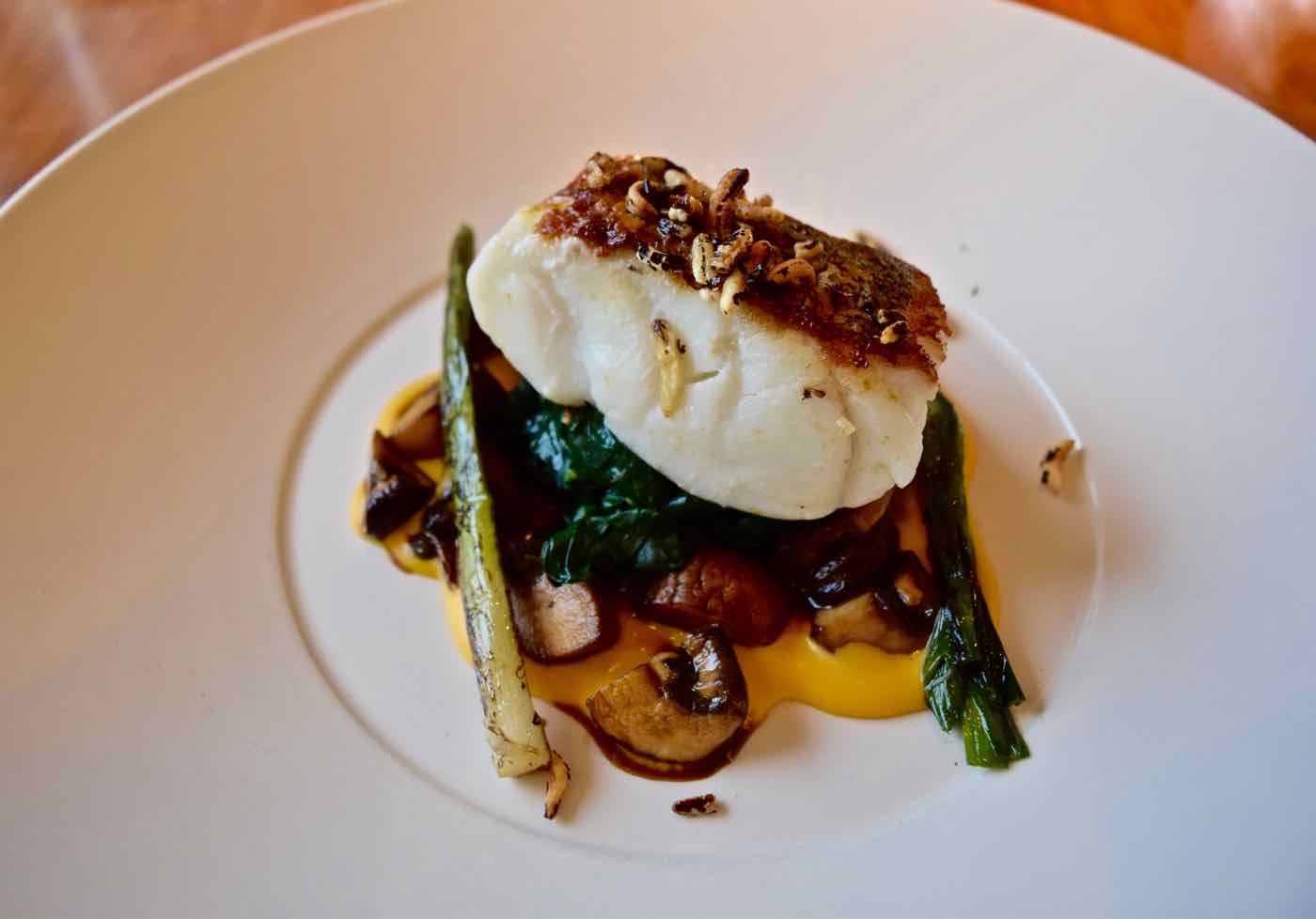 The risotto had an amazing rich depth of flavour – very fishy and a great colour. The cod wasn't very warm and I was left a little unsure of the point of the butternut squash puree, but the fish was perfectly cooked – light, delicate and flaky.
Needless to say I was full, but the apple crumble soufflé was calling out to me! A delicious, moreish, aerated dessert, packed with tangy apple flavour. I particularly enjoyed the crumble with the ice cream. A real winner to end the meal!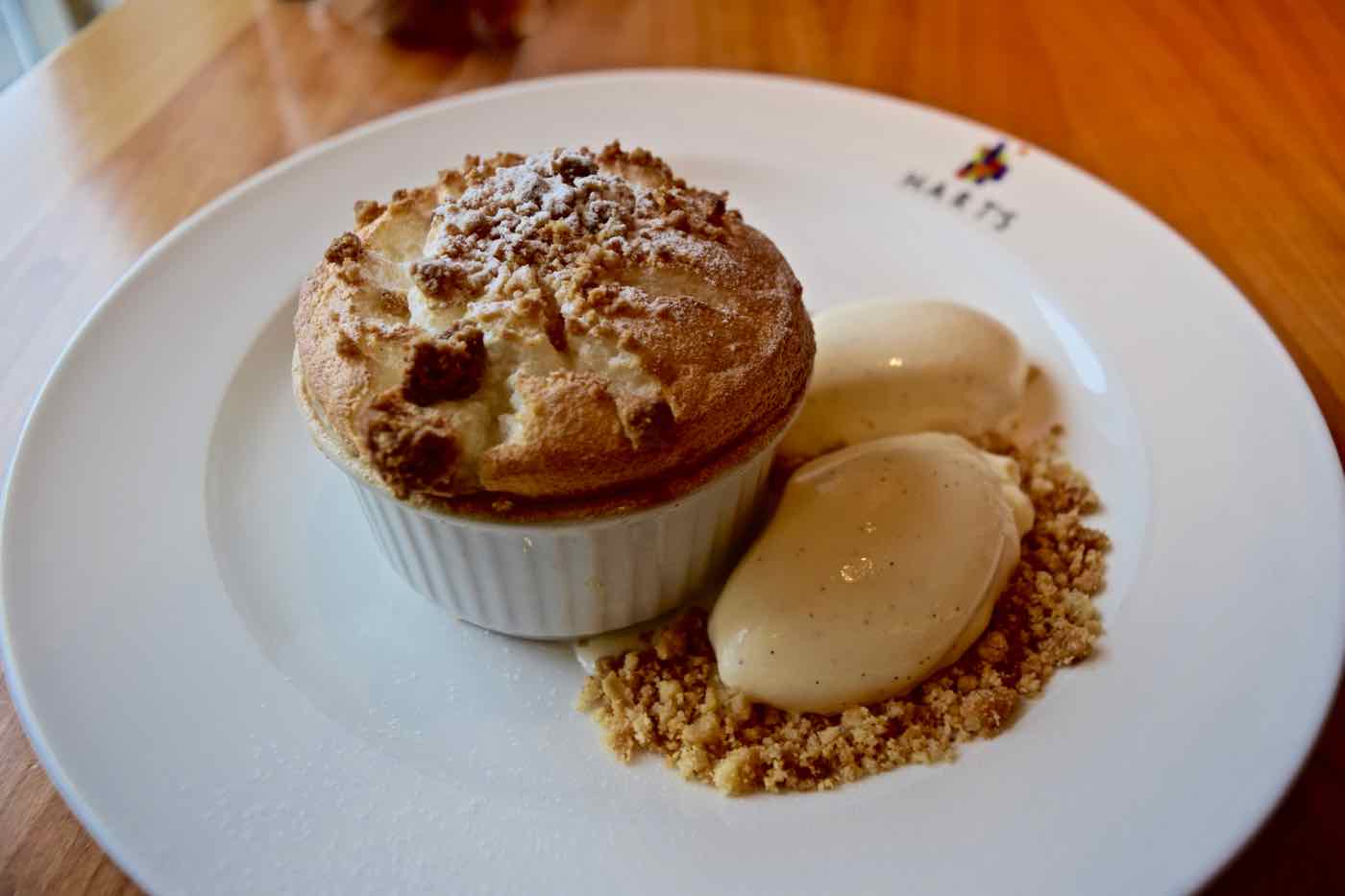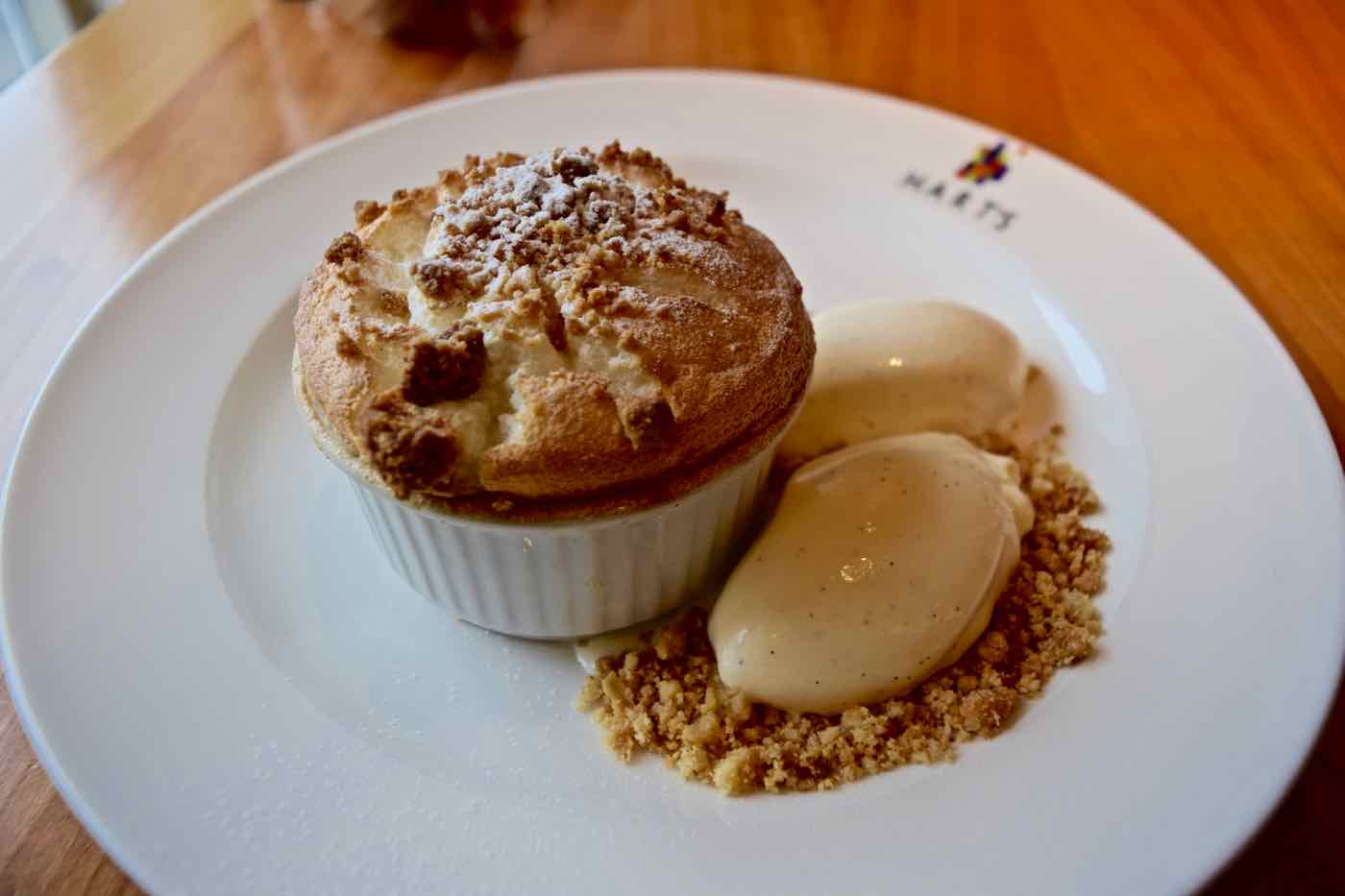 Hart's is a great restaurant for a special occasion. The menu was sophisticated and the dishes were beautifully presented. Plus, it was a pleasant, modern room to spend a gloomy November day. It was lovely to see small groups of friends meeting up for pre-Christmas reunions, a big family party in the private room, and a real buzz in the restaurant.
Lunch for two with coffee (without alcoholic drinks), approx. £65. Find out more about Harts here.
Thanks to Experience Nottinghamshire for inviting me to explore their city.