From healthy bowls of fresh fruit to traditional Mexican favourites, these are the best breakfast restaurants in Tulum, Mexico.
The beach town of Tulum is one of my favourite places in Mexico. This exciting and historic town on the Caribbean coast is known for its pristine beaches and its well-preserved Mayan ruins. Once upon a time, Tulum was nothing more than a sleepy seaside village. But these days, it has grown into a sizeable resort town with a great vibe, lots of activities, shops and a vibrant nightlife scene.
Best of all, Tulum is a foodies' paradise, especially if you are a fan of the most important meal of the day: breakfast. From that glorious first sip of coffee to the last bite of your chilaquiles, Tulum has an incredible variety of breakfast spots.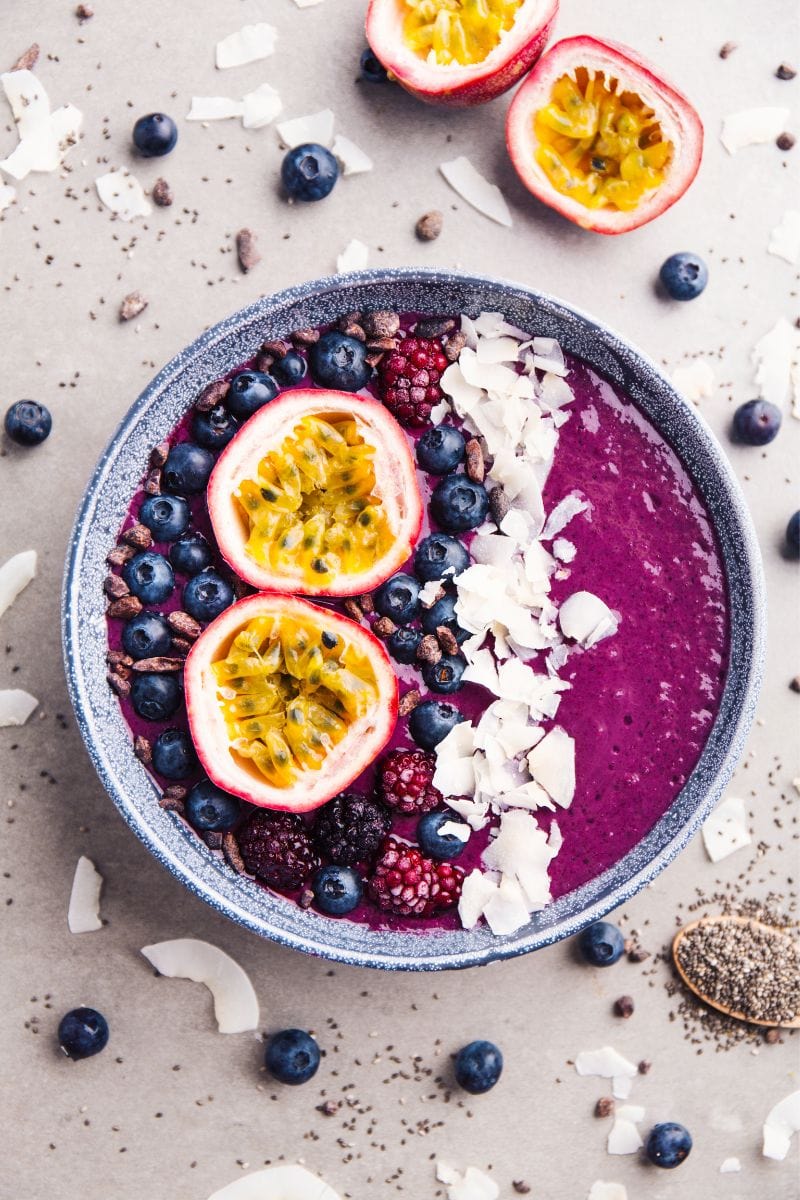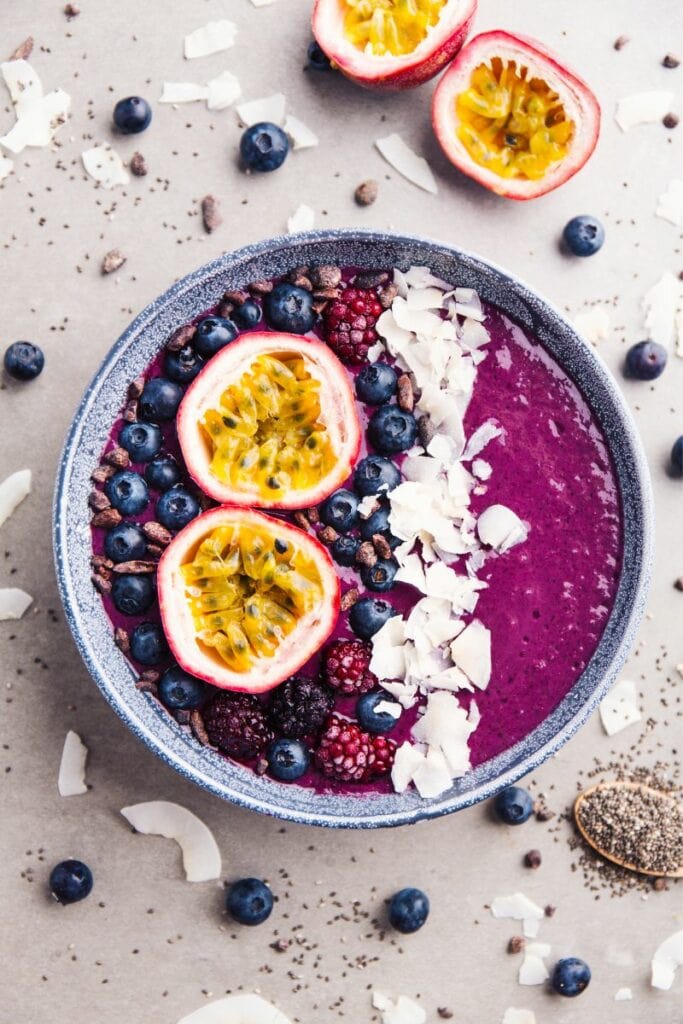 You'll struggle to stop yourself from Insta'ing the colourful smoothie bowls at places such as Matcha Mama (I couldn't resist!!) You could load up on calories ahead of a big day at the beach down at the iconic Raw Love Beach. Or perhaps you want to recharge your batteries after a night out with a tartine (open sandwich) in the cool surroundings of the Botanica Garden Café.
So, whether you are looking for a traditional Mexican breakfast of huevos rancheros or a smoothie bowl with a healthy green juice on the side, let's go for a wander and find the best breakfast in Tulum.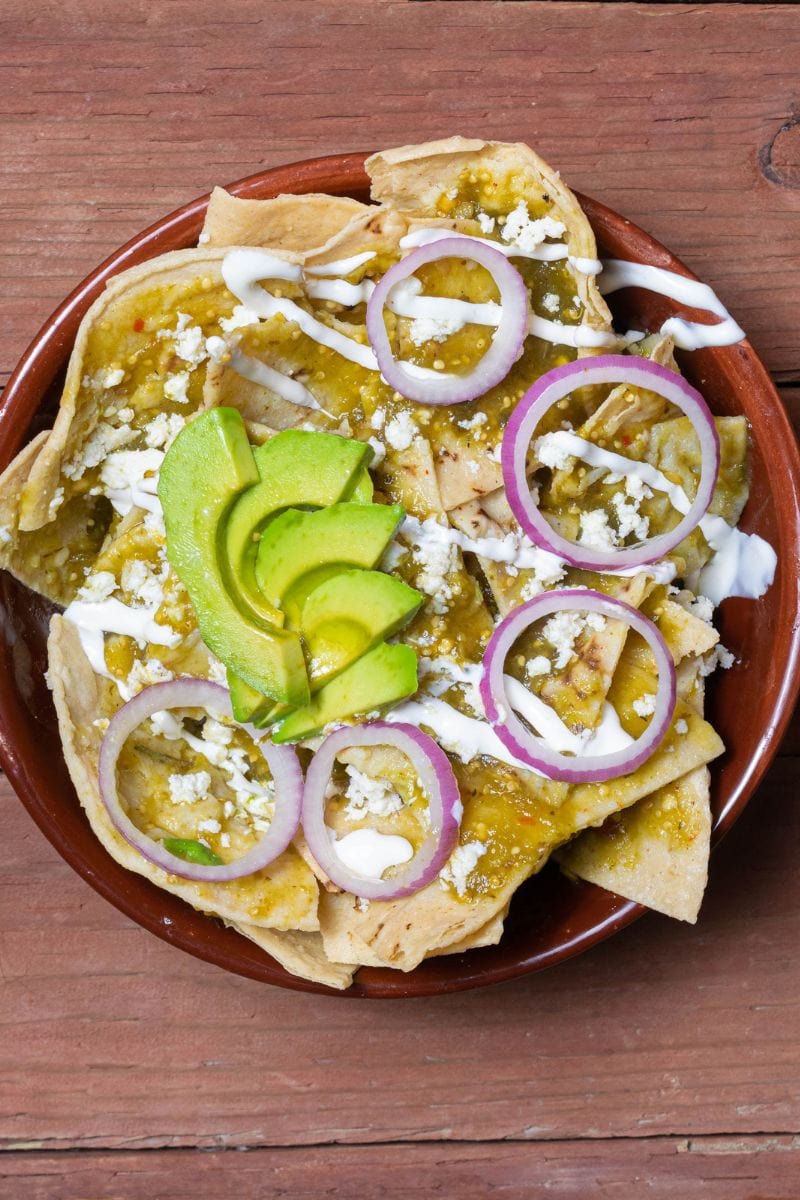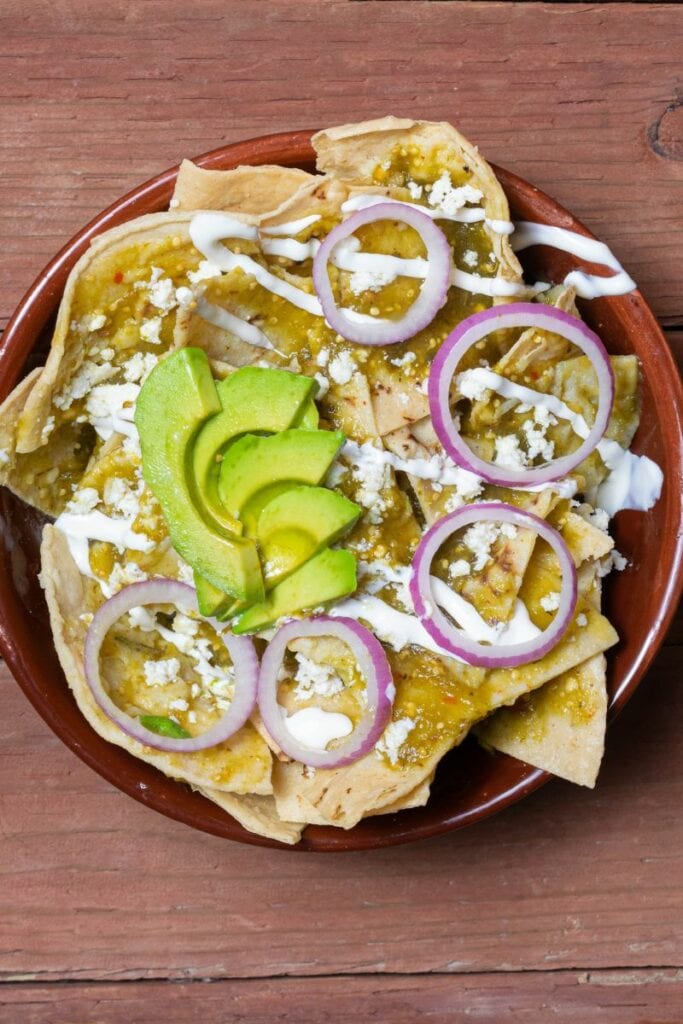 ---
Downtown Tulum vs Tulum Playa: Where Are The Restaurants?
Tulum is a town of two distinct halves connected by a long, straight (and pretty dusty) main road called Avenida Cobá. Downtown Tulum is known as Tulum Pueblo or Tulum Centro and is the bustling main part of town. Here you'll find lots of restaurants, hotels, nightlife and shopping. It's reasonably compact and you can get around easily on foot or by bike.
Playa (meaning beach), on the other hand, is the more laid-back beach district of Tulum. It stretches for around ten kilometres along the coast, bordered by a single leafy road.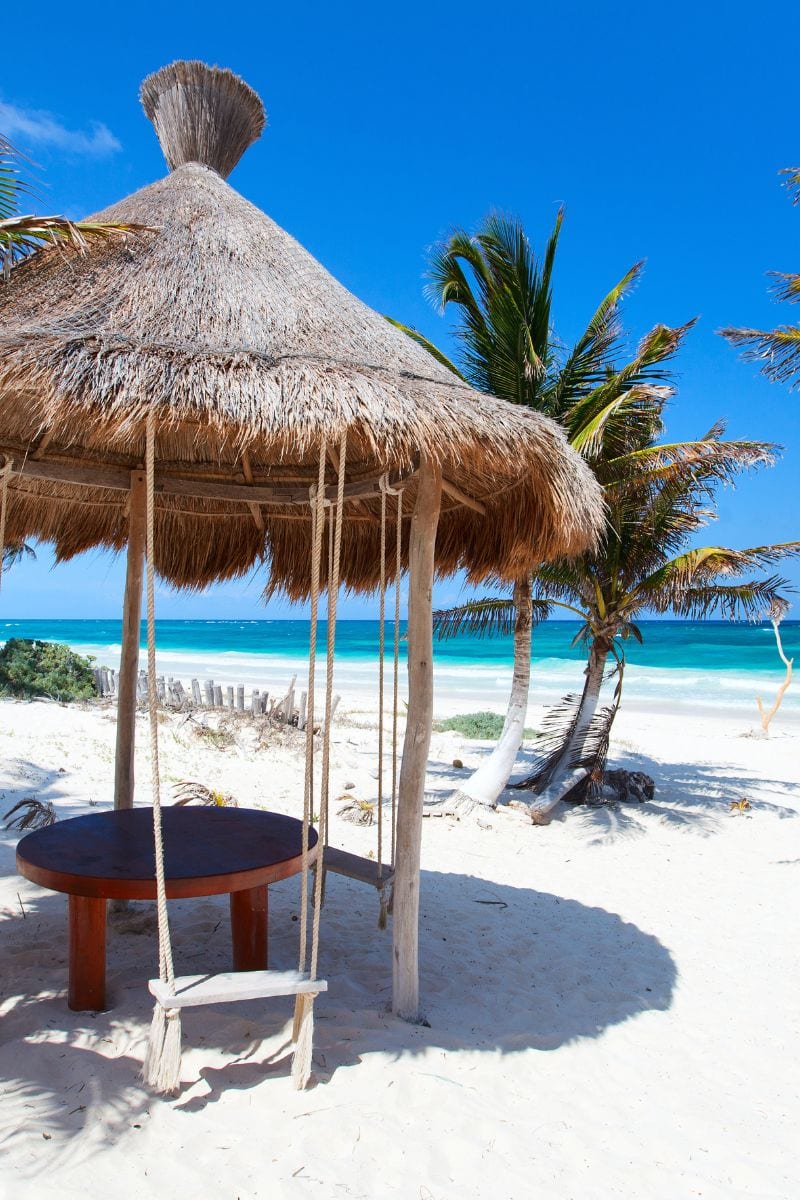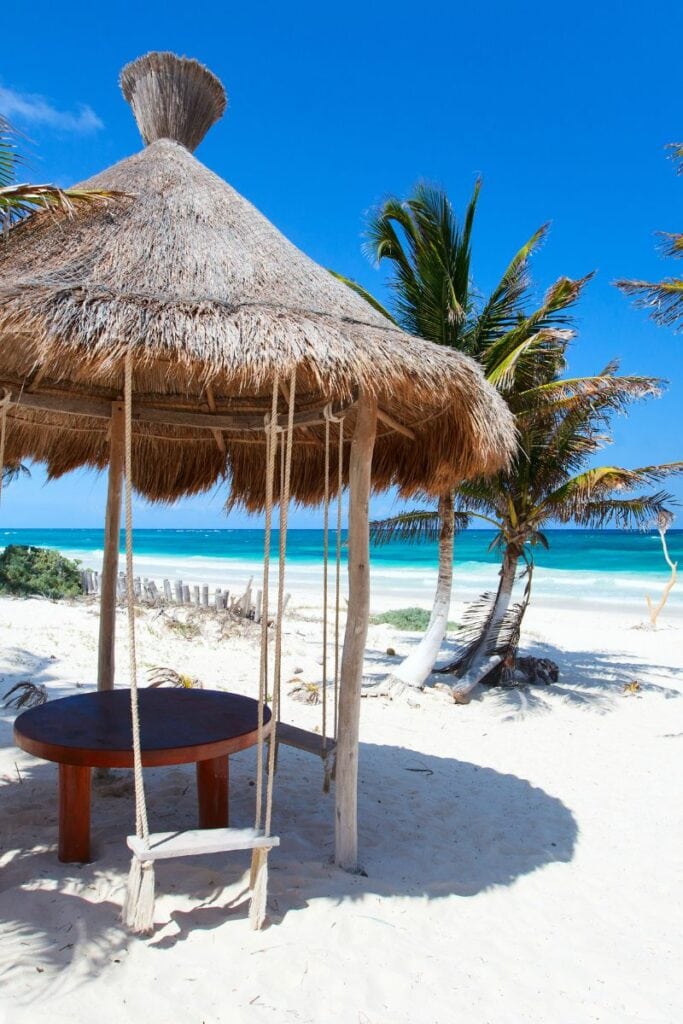 The best way to get from one end of Playa to the other (or to and from Tulum Pueblo) is to hop on and off a Collectivo. These are shared minivans, with their route names written on the front. The locals use them so they are often packed! But they are fun to ride and they zip around town from the early morning hours till late at night. They're great if you're travelling on a budget too (or want to save your pesos for food!)
If you're looking for more help planning your time in the region, don't miss my guides to the best things to do in Tulum and my pick of the best luxury hotels in Tulum.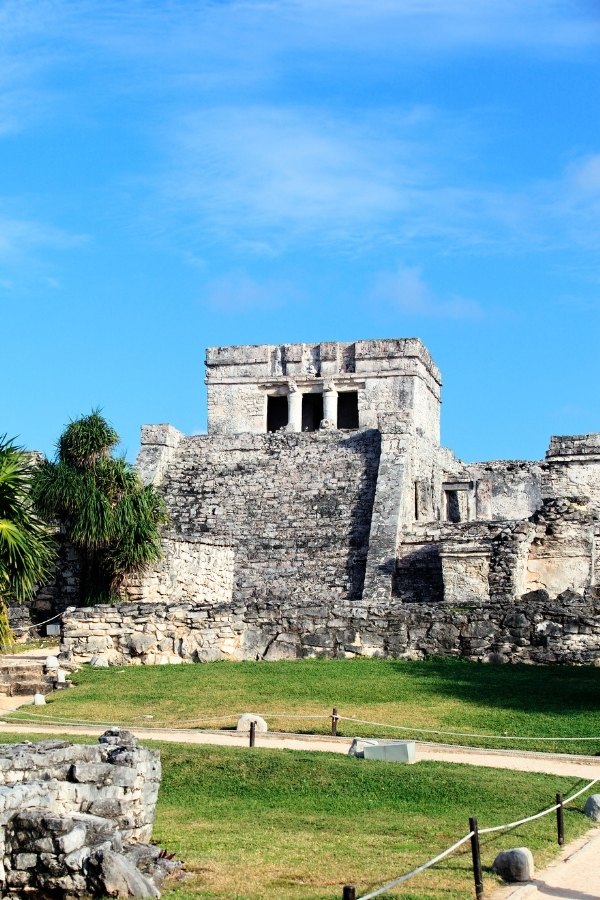 If all of this talk about holidays is making you hungry, I think it's time to dive straight into Tulum's trendy breakfast and brunch scene! Yum!
---
17 Best Breakfast and Brunch Restaurants in Tulum, Mexico
This beautiful green oasis in the heart of Tulum was created to provide an intimate community space serving simple but delicious dishes to locals and visitors alike. Being a digital nomad, I recommend this as a great place to get a bit of work done while you relax and hang out with like-minded people.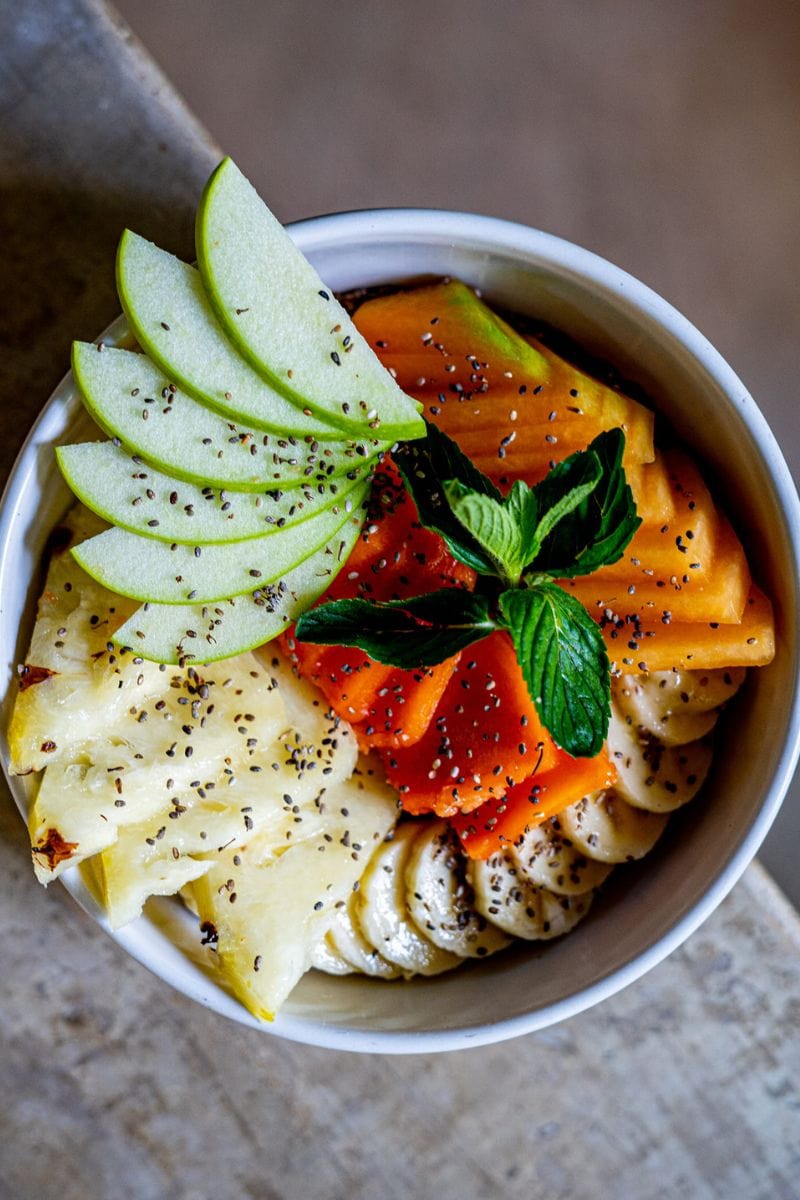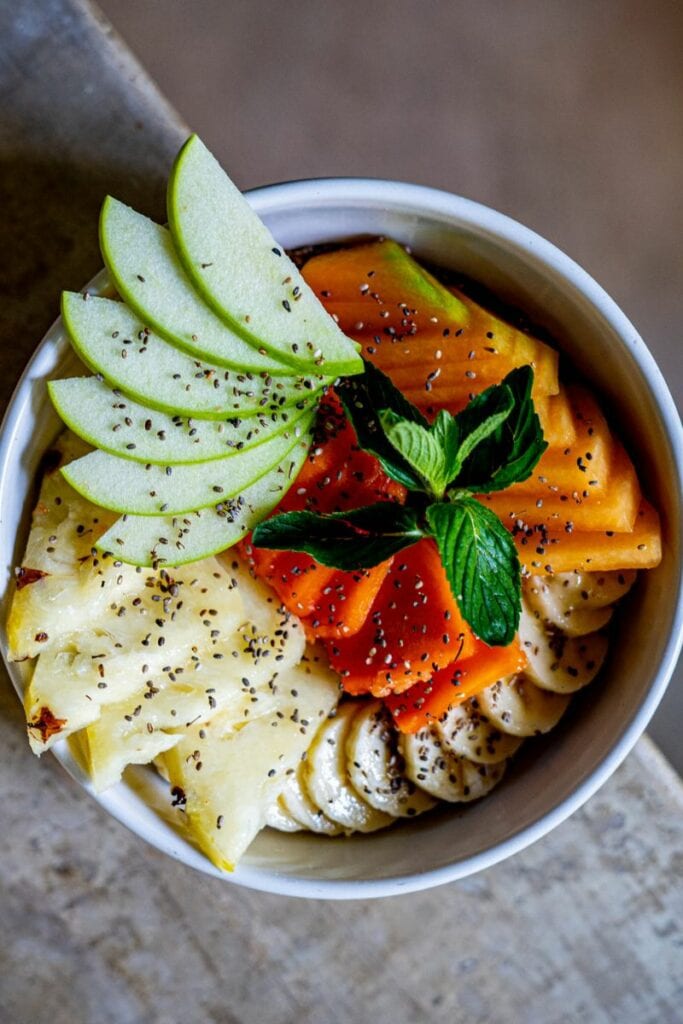 On the menu are sumptuous breakfast dishes such as hotcakes with seasonal fruits, croissants stuffed with tomato, basil and cheese, and my favourite, Omelette Botanica which contains vegetables, feta cheese and confit cherry tomatoes. And the coffee…OMG! I challenge you to tell me if you find a better latte in all of Tulum!
Vegetarians will love the breakfasts here at LBdG. Tucked beneath a grove of shady jungle trees in Tulum Centro, this is a great place to come for a healthy morning feed.The bowls here are all plant-based and will give you a fresh and fruity kickstart.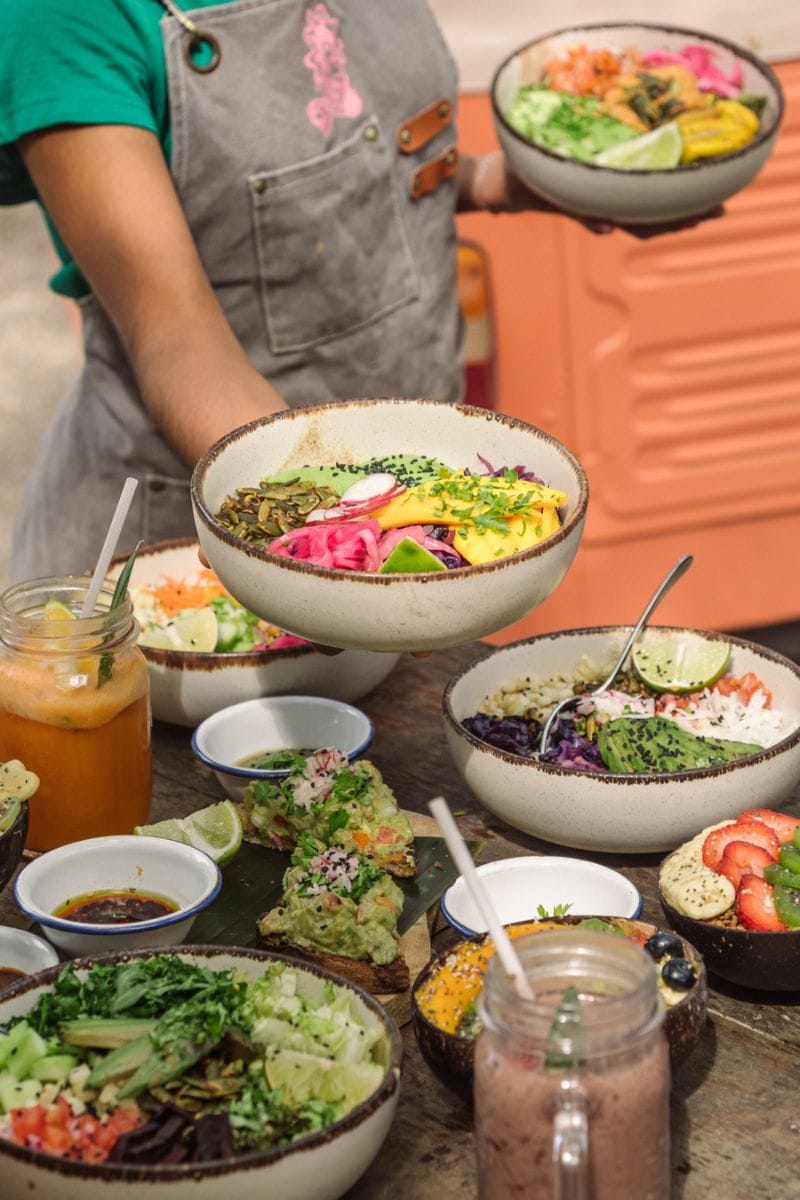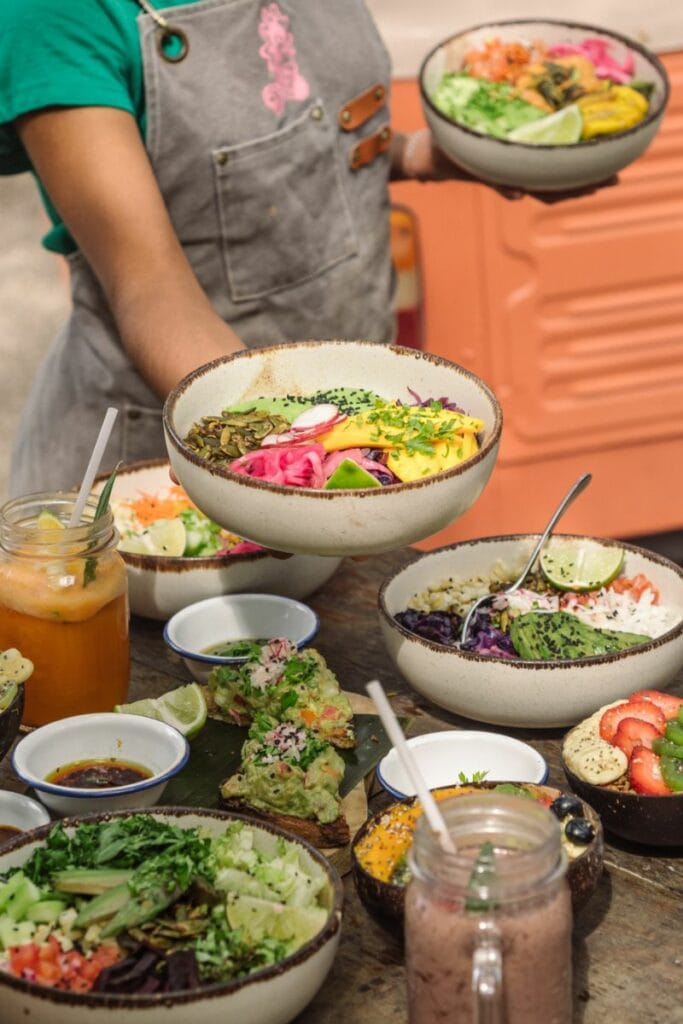 Try the açaí berry bowl with some almond toast on the side for a start, then move on to a slice of banana bread. It's no wonder people come back here again and again. If you're like, me you'll probably be back for a light lunch… and an afternoon snack!
This hip hangout is another one of the many great vegetarian/vegan breakfast restaurants in Tulum. The food and drinks here are all 100% plant-based and don't contain any refined sugars, dairy, or animal products apart from honey.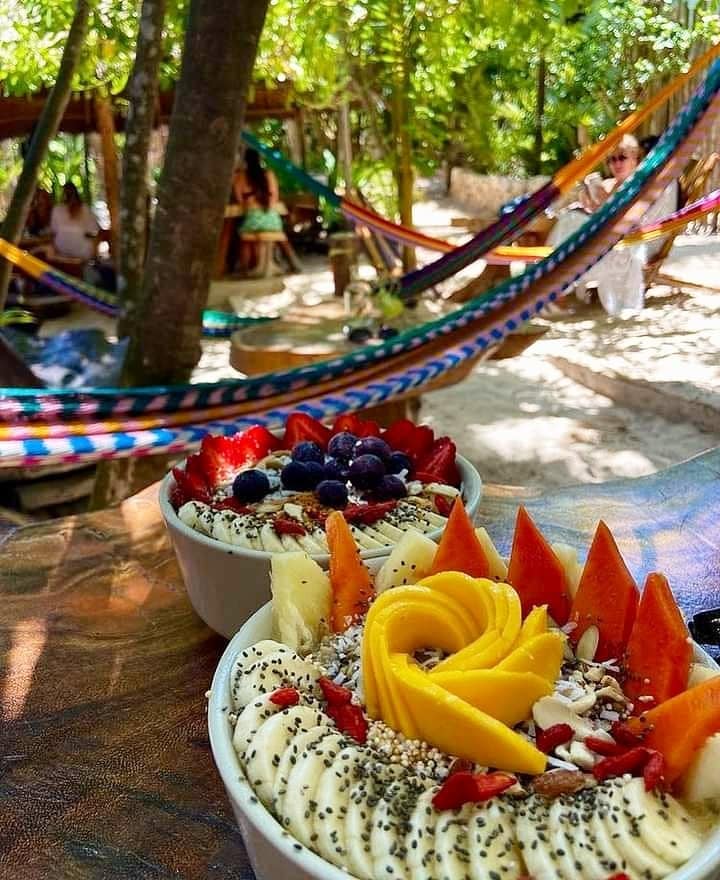 You can supercharge your Love Cakes (chocolate, carrot, lemon pie, or peanut butter) with a shot of wheatgrass and lime, or indulge in a Chocolate Dream containing organic cacao, banana, vanilla and dates.
The superfoods, smoothies and bowls at Raw Love reflect the place's ethos. You'll leave feeling like you've cleansed your palate and your spirit! Try a Healthy Belly smoothie with papaya, ginger, turmeric and coconut milk, or indulge in a Tropical Kiss of pineapple juice, mango and banana. After all, you are in the home of fresh fruit so you might as well indulge in their goodness.
Set among palm trees and jungle, this simple yet stylish beach joint is an ideal place to set yourself up for a day of adventures. You can swing by for breakfast or saunter back for brunch after an hour or two on the sand.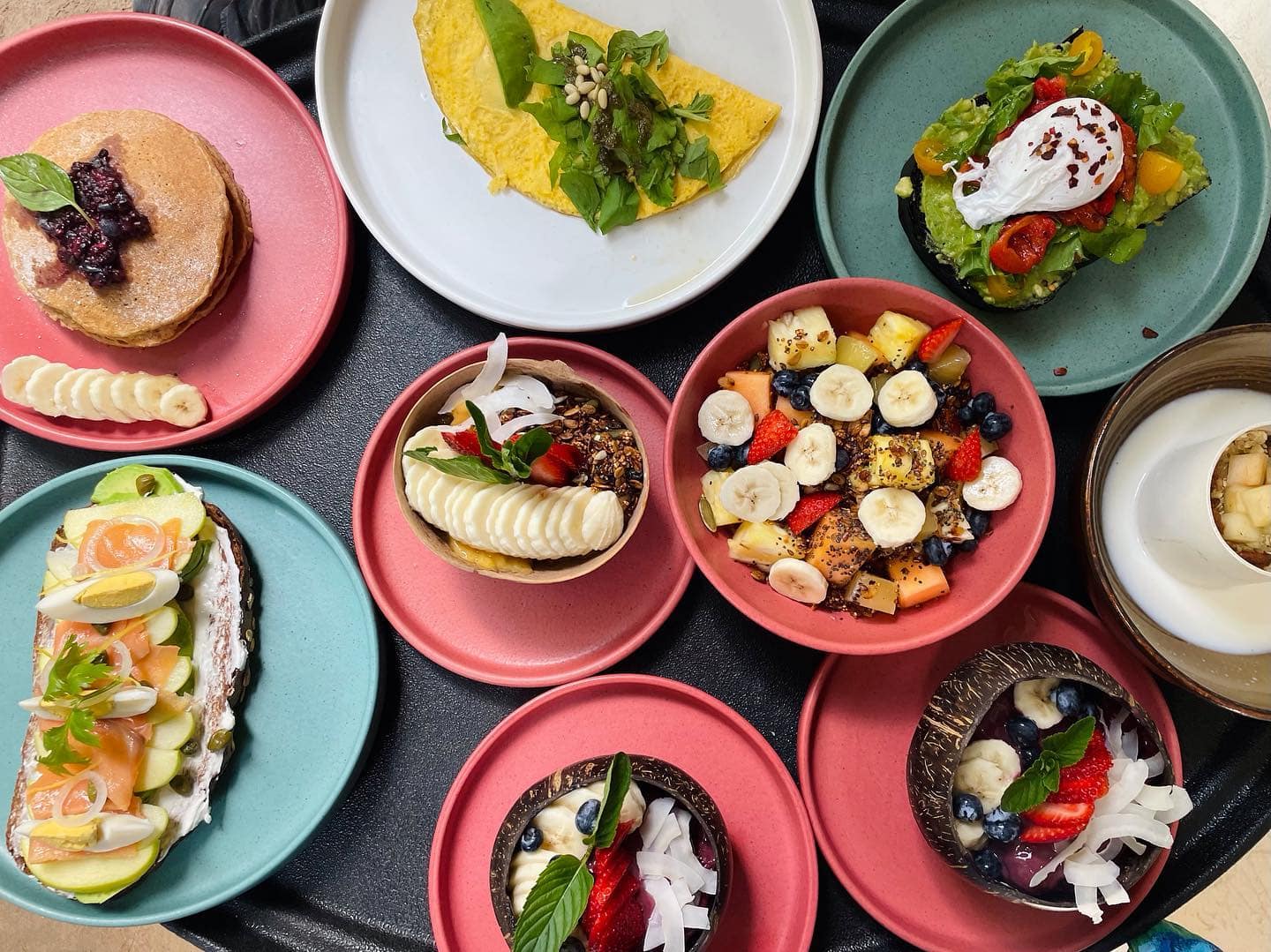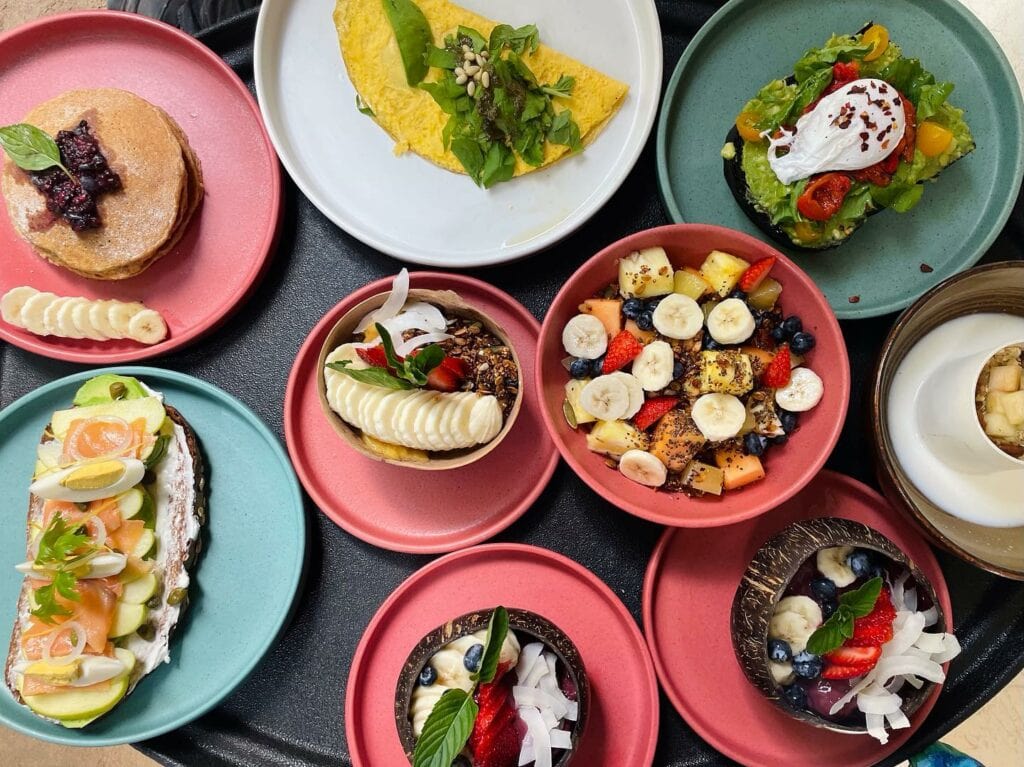 I'm going to say right now that if you can find better avocado on toast anywhere in Tulum, I'll eat my straw beach hat! Four slices of wholemeal toast, smashed avo for miles, salsa, and a quarter of boiled egg on each slice: it's easily enough for two. Add a smoothie full of fruity goodness — banana, papaya, blueberries, kiwi fruit and nuts — and an iced coffee and you're definitely ready for a day in paradise!
OK, let's go upmarket a bit and settle in beneath a luxury tent in the Mayan jungle. Sound good? This beach resort at Playa Paraíso is not only a great place to stay, but the restaurant is a fab place for a romantic breakfast or a lazy brunch.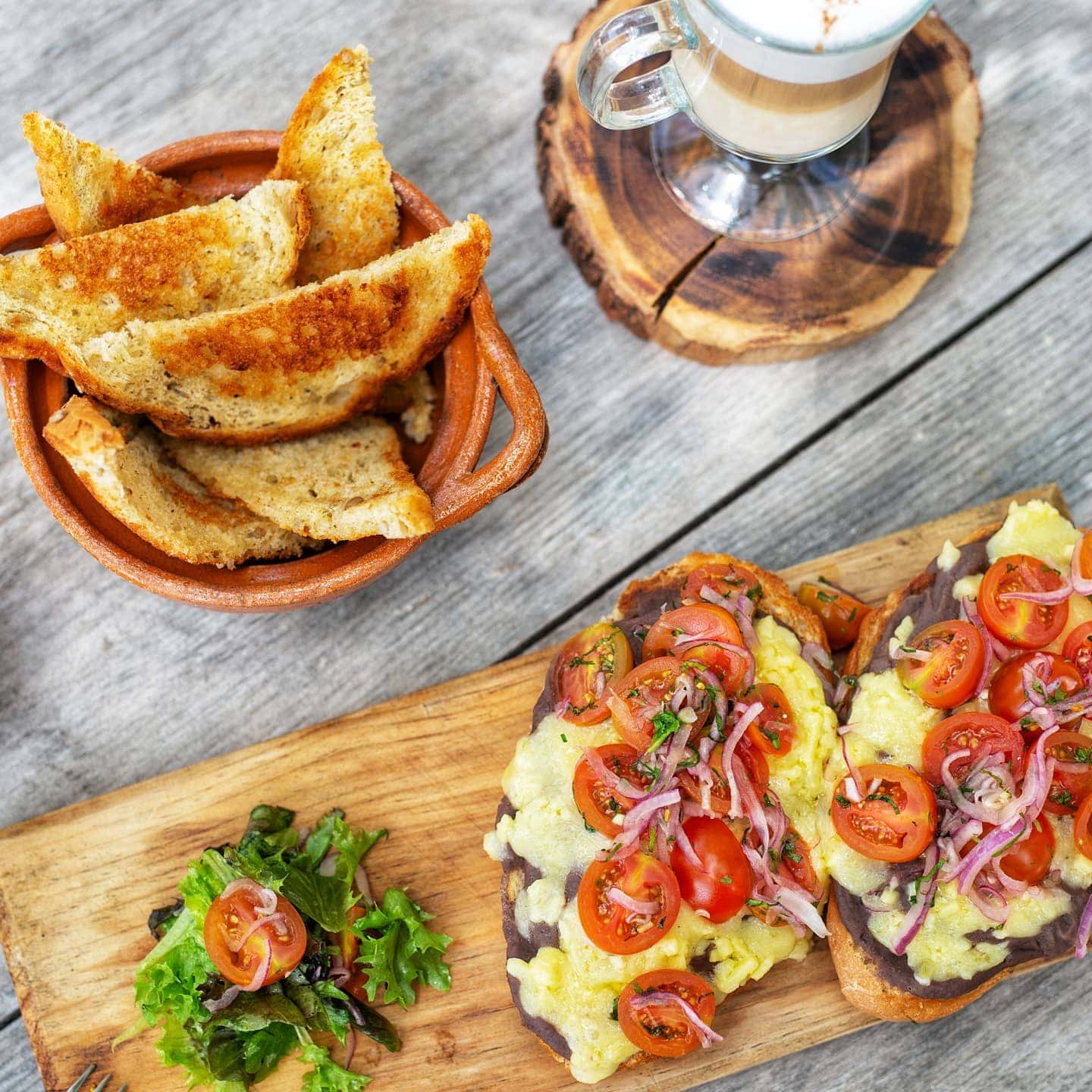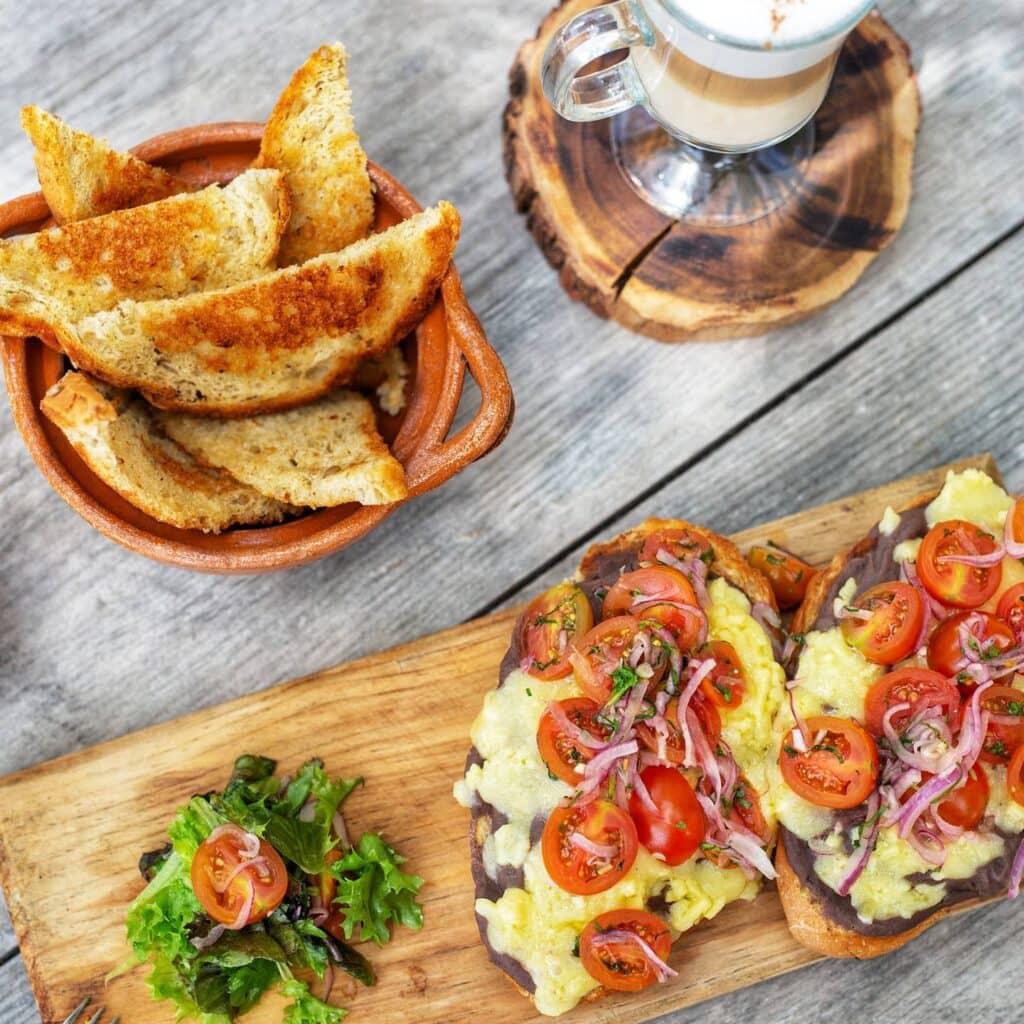 You could tuck into a traditional Mexican breakfast of molletes: boiled bread with beans and melted Manchego cheese. Or, perhaps you'd prefer some chilaquiles: tasty strips of fried corn tortillas smothered with red or green chilli sauce and served with eggs, chicken or avocado. Hungry yet?
Picture this: you're sitting at a table beneath the branches of a palm tree. A gentle morning breeze is rolling off the Caribbean Sea and a few fluffy clouds dot an otherwise perfectly blue Mexican sky. Sounds like a dream already doesn't it?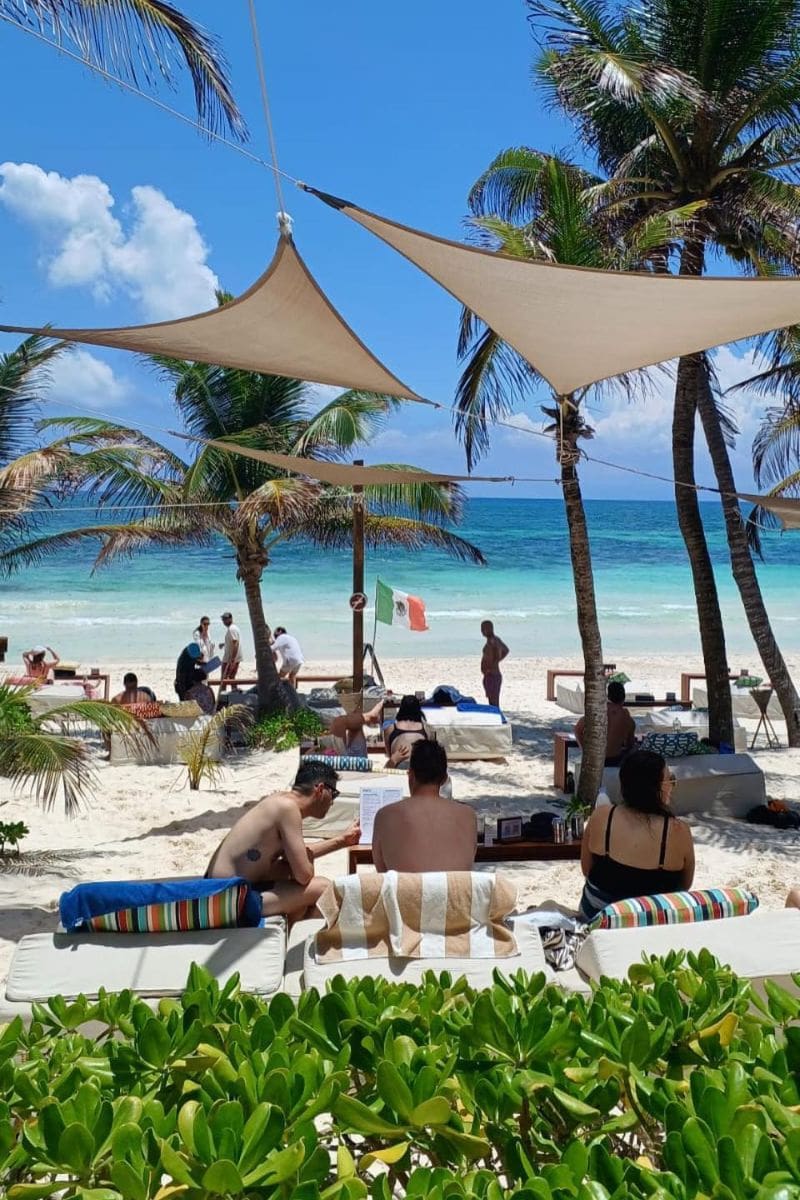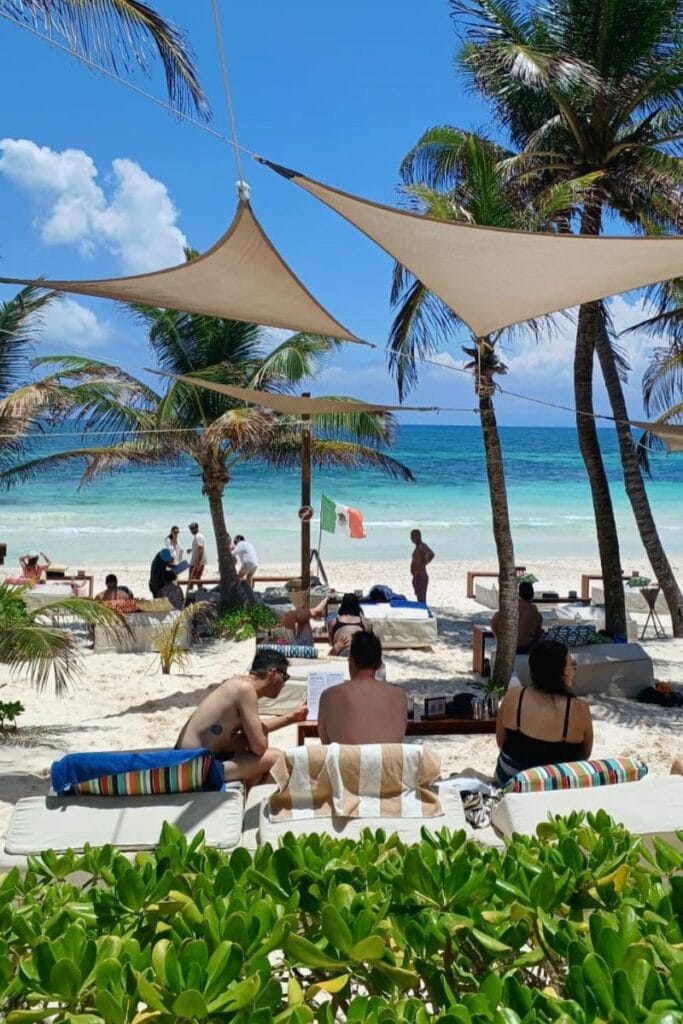 On the table you have fresh Mexican lobster, a salsa of prawns, red onion and fruit, a coffee or smoothie and, if it's not too early, a minty mojito in an ice-cold glass! The sun is coming up and you have a day of beach activities and romance ahead of you. That's the kind of morning to expect at Ziggy's. It's such a great place to go for breakfast in Tulum – you'll love it!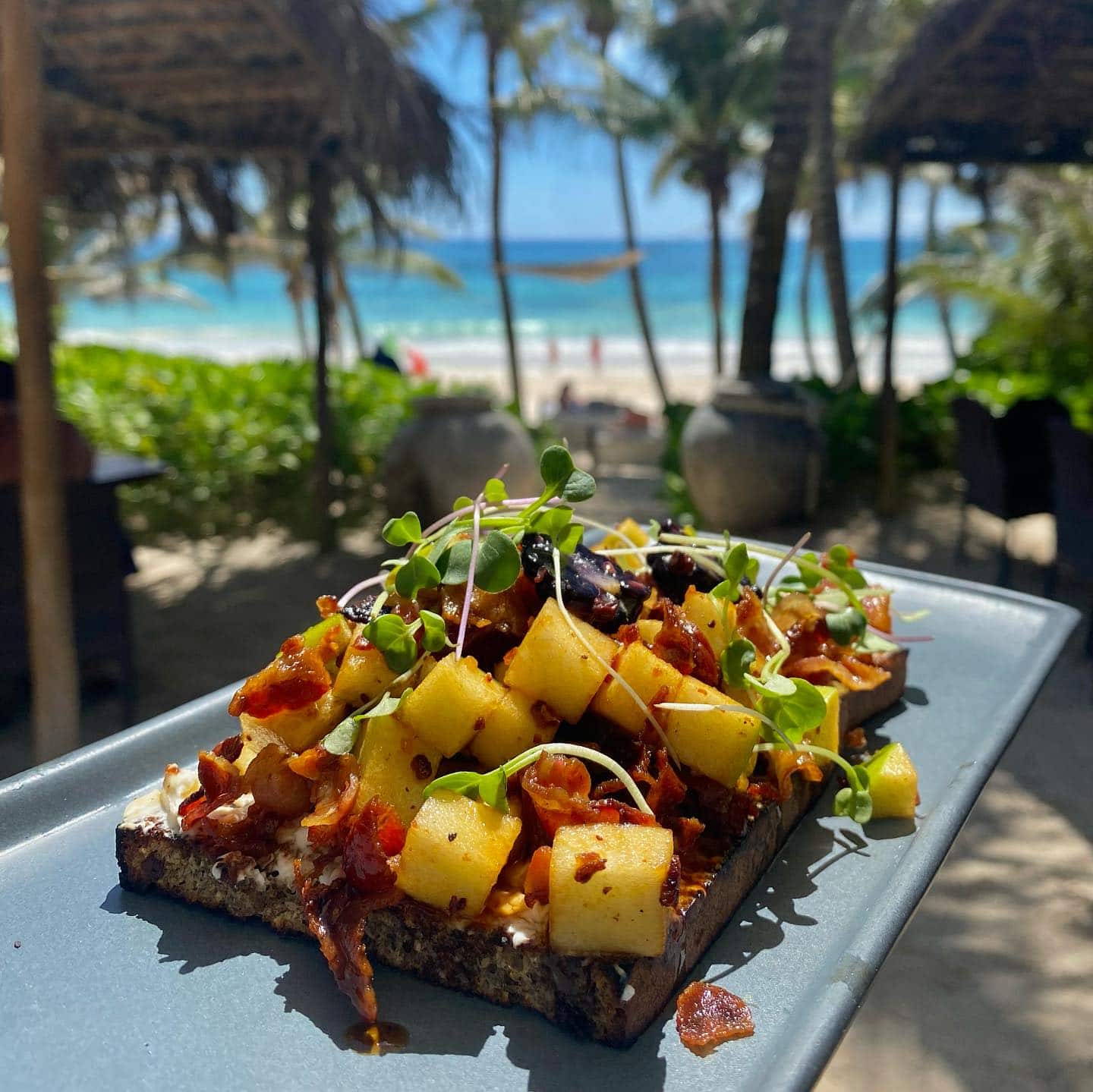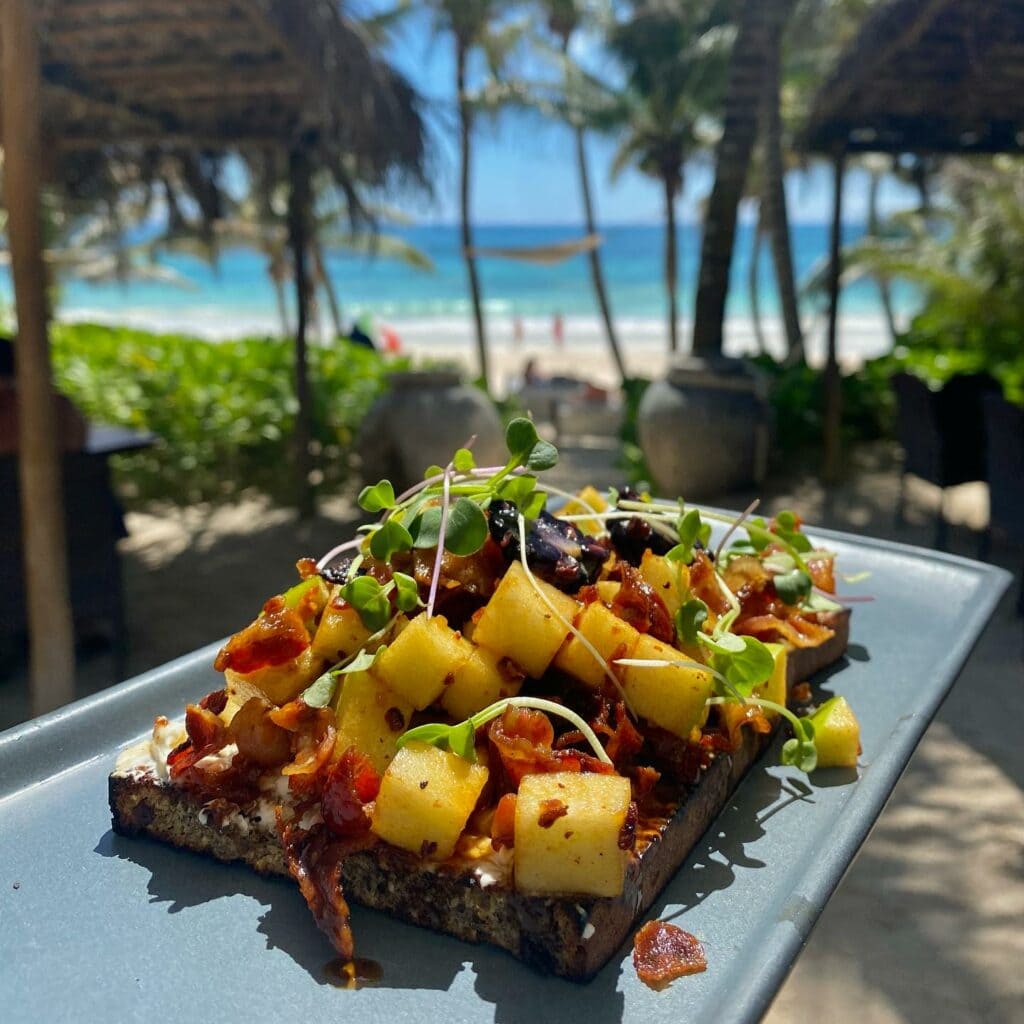 This little place is one of Tulum's best-kept secrets. Tucked away in the heart of Tulum Centro, Aroma Cafe has the cool interior design of an open-air beach house. It's so cute – perfect for a romantic breakfast or a tasty brunch.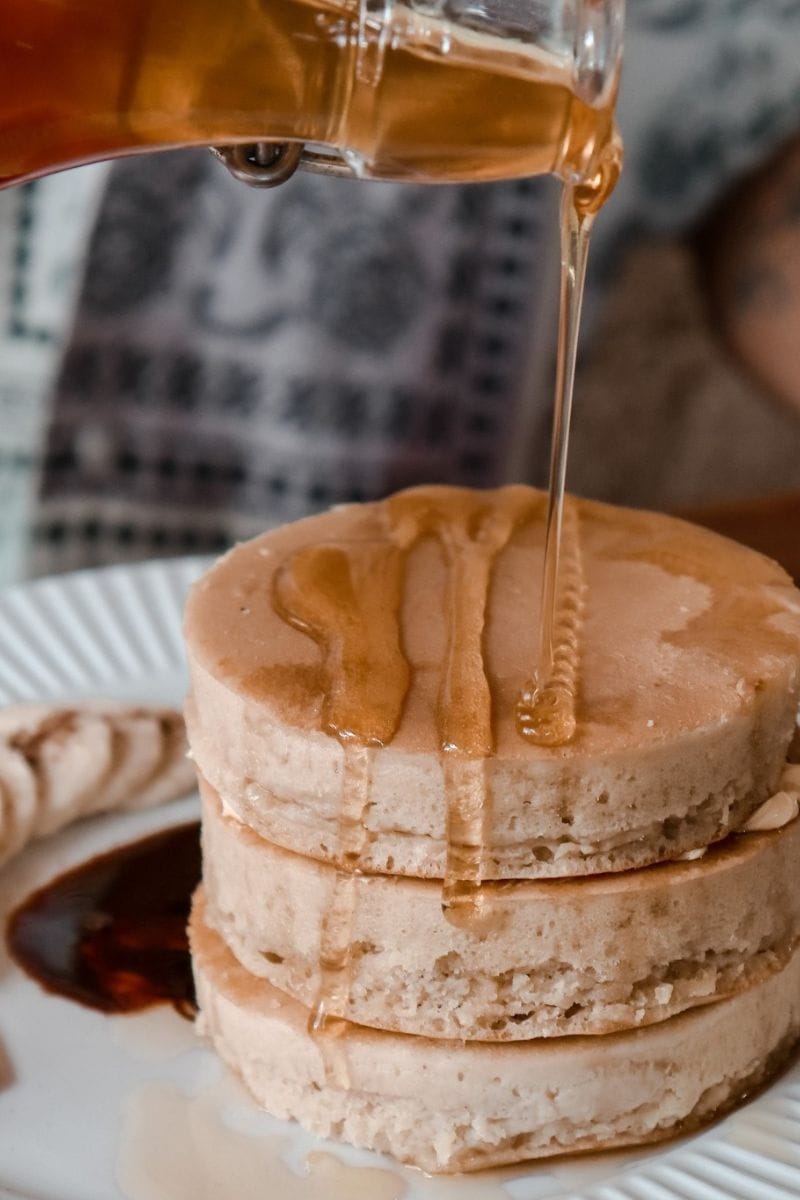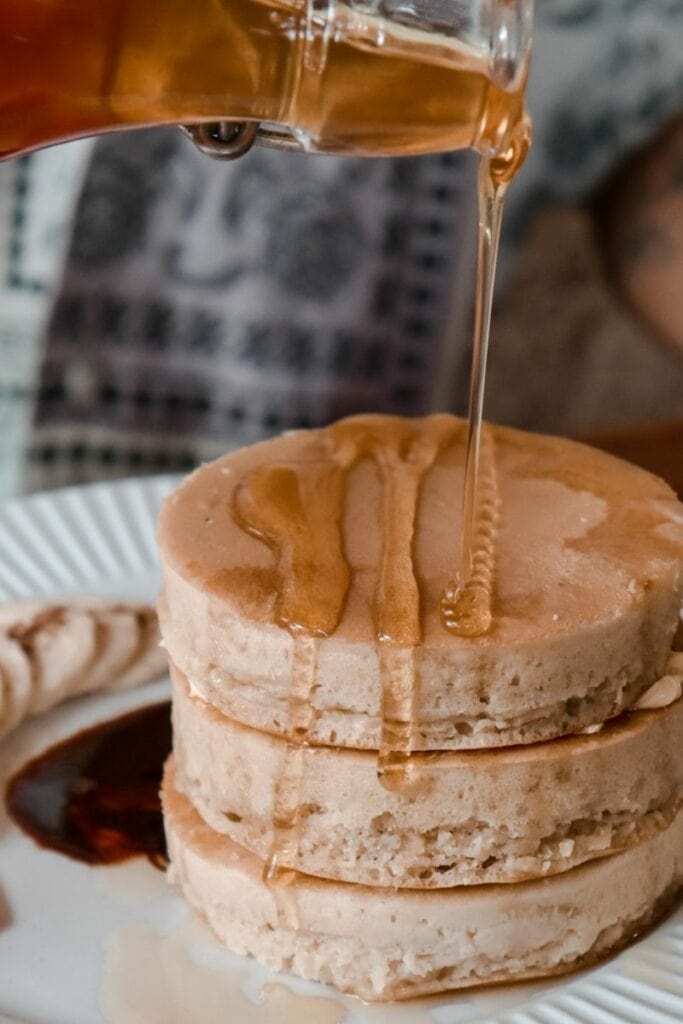 I always start with a coffee but you could also try their house frappe (chocolate is popular). For mains, how about some eggs of your choice, French toast, an English muffin, or a traditional Mexican breakfast of chilaquiles? Oh, and I think the smashed avo toast at Aroma comes a close second to that of Fresco's!
Looking for a place to get that perfect breakfast photo for your Instagram? Then swing by Matcha Mama, order one of their smoothie bowls, and get snapping! Colours literally explode off the bowls and plates. You might find you spend as much time composing the perfect photo as you will savouring the tastes!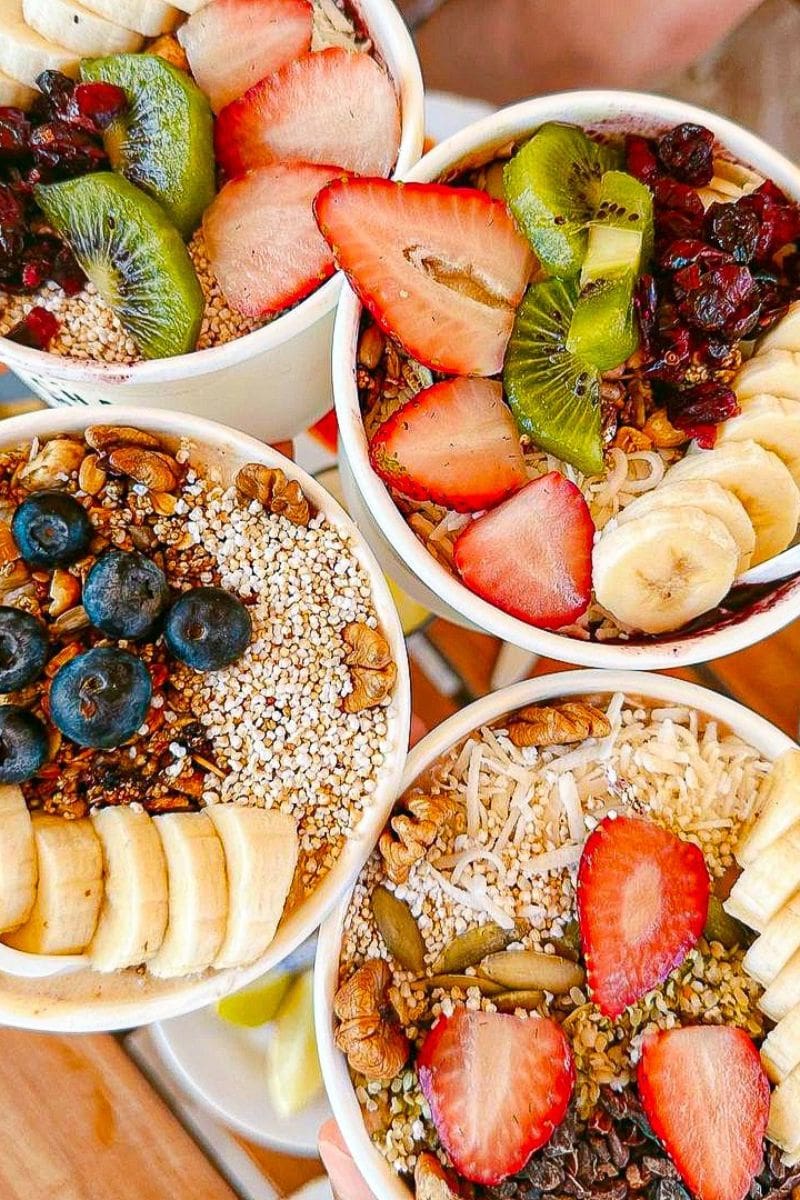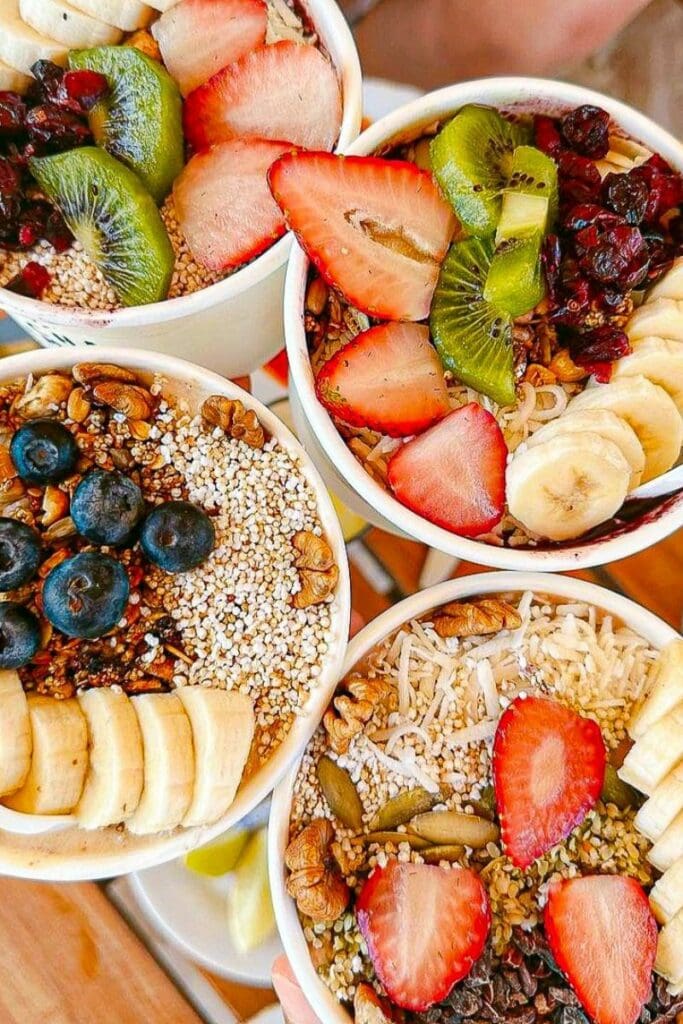 On the menu are matcha teas, smoothie bowls, "nice cream", kombuchas and lots of cold-pressed juices to cleanse, refresh and reinvigorate you. The place gets busy in the afternoons but that won't worry you because you're visiting for brekky or brunch, followed by an afternoon siesta in the sun!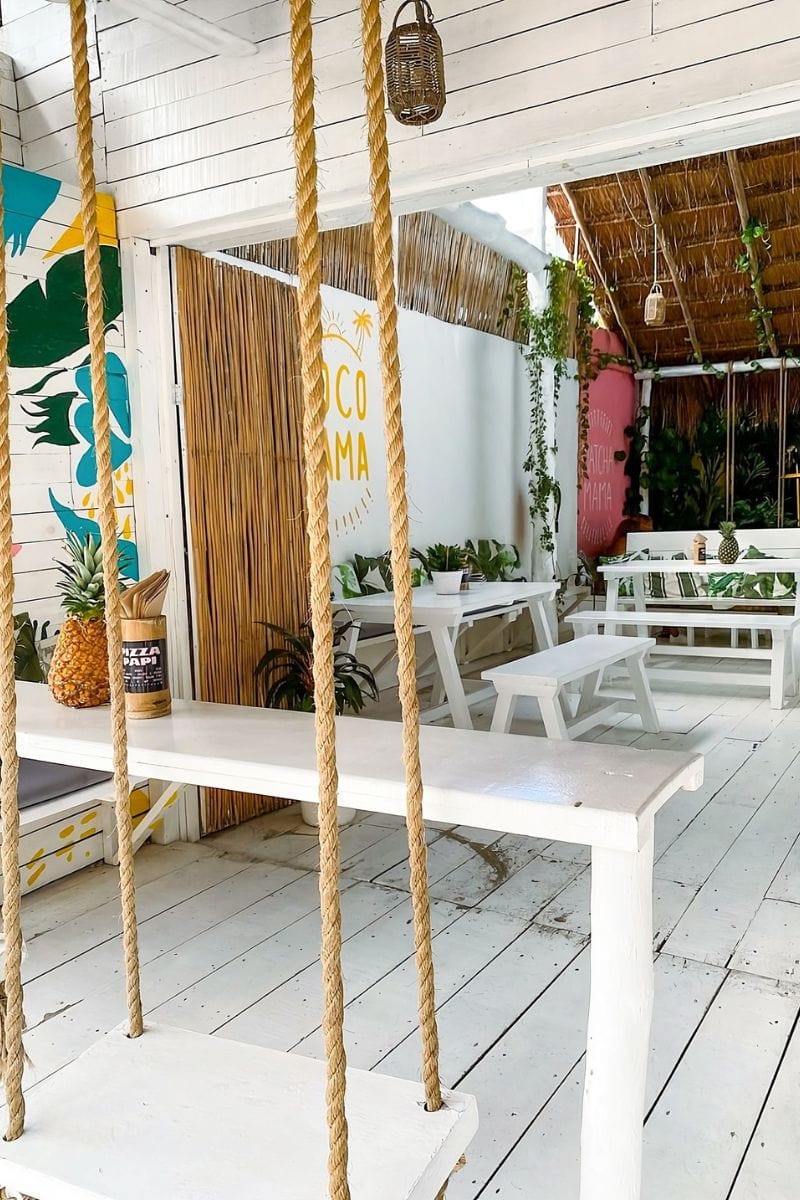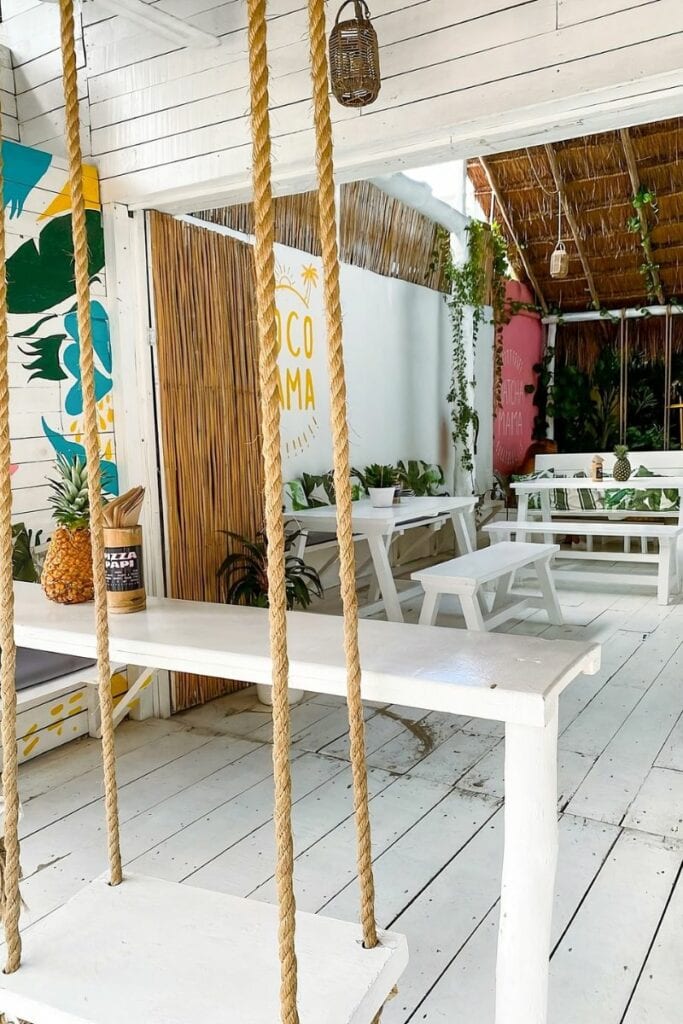 If you're searching for the best brunch in Tulum, look no further. This is a great place! The beautiful interior design resembles a Mexican timber hacienda. Yet, it also has a modern, beach club feel with comfy cushions, low tables and shady nooks.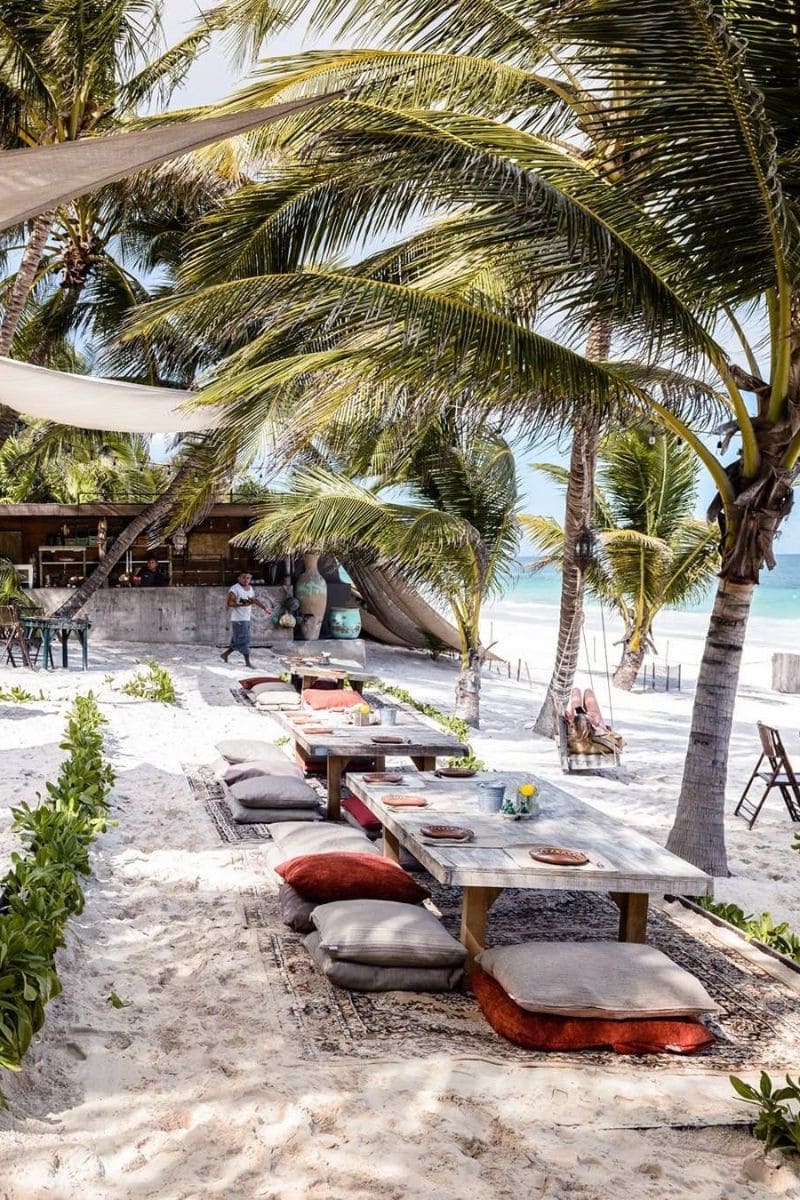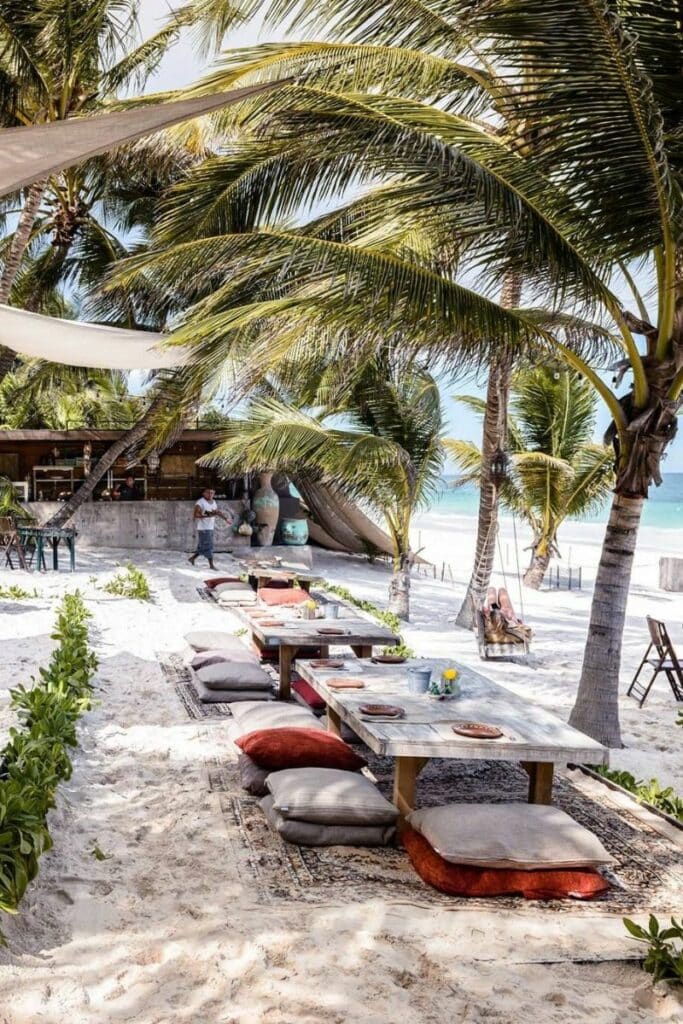 Open daily from 7:30am inside the Nomade Hotel, you'll find a host of traditional Mexican breakfast delights to choose from. There are all sorts of egg (huevo) dishes served with vegetables, ham or cheese. Alternatively, you could take your eggs up a notch with tasty variations of shakshuka. There are also waffles (yum!), bagels açai bowls, oatmeal, and, a favourite of mine: chia parfait with coconut milk.
Do you feel like mixing the tastes of Italy with the laid-back vibe of Mexico? Then head on down to one of the two Campanella Cremerie locations in Tulum. Specialising in artisan gelato, pastries and coffee, you can get a very affordable breakfast here.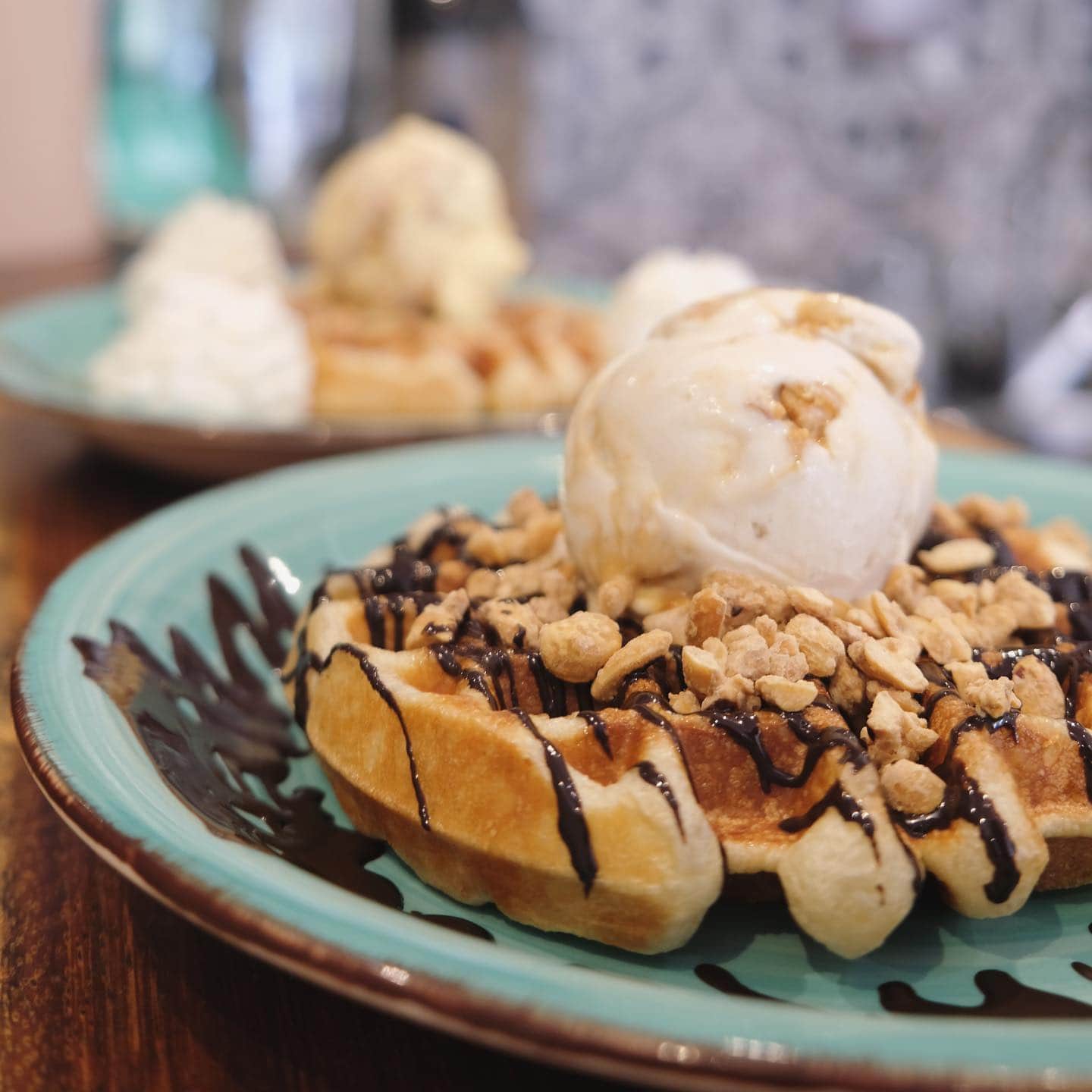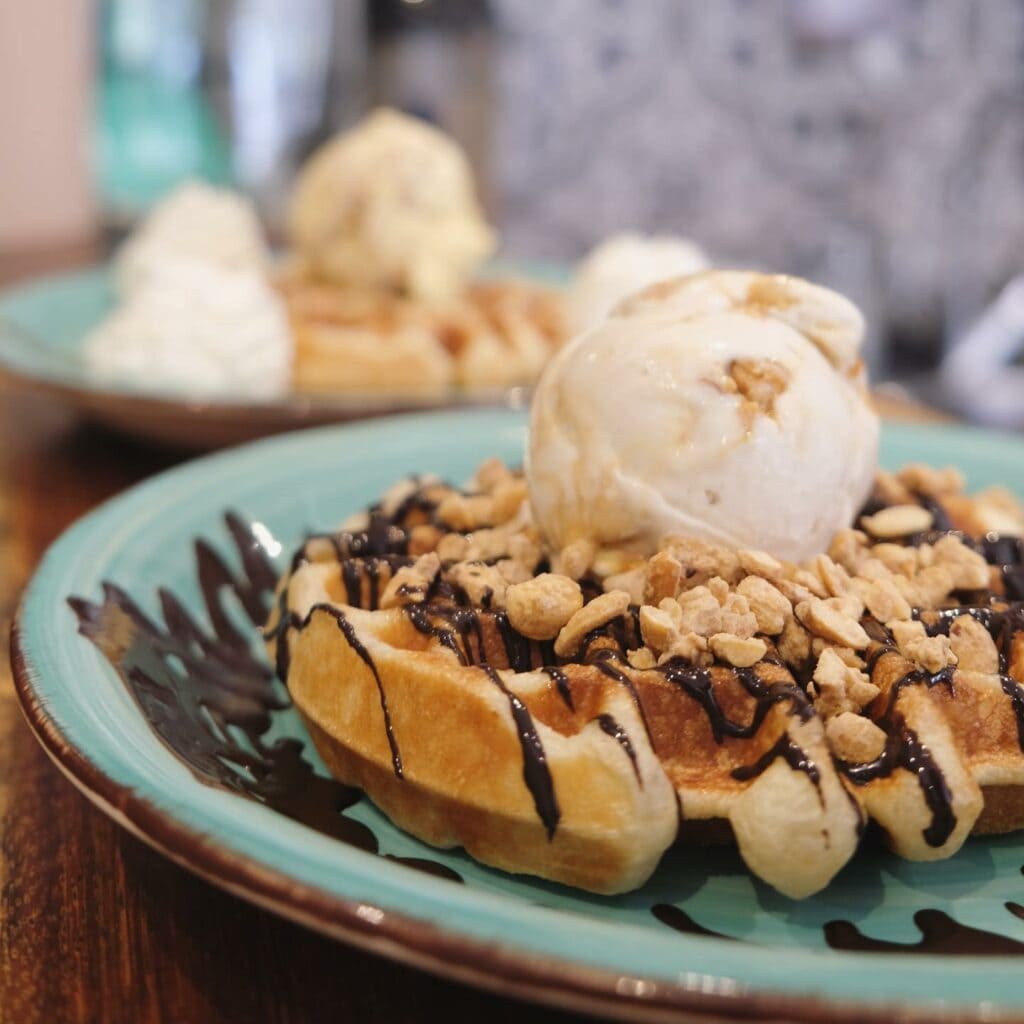 With croissants, focaccia bread, and sweet, flakey stogliata manzana pastries to choose from, you could always pick up a few snacks to enjoy later on the beach.
After a big night out, sometimes there's nothing better than a big burger for brunch! Well, Burgerito has got you covered. Of course, if you can't face a big, tasty burger for brunch, you could always go for their epic signature dish: THE BABA. This is a sweet, sumptuous version of French toast involving bread, eggs, bacon, bananas and sweet syrup.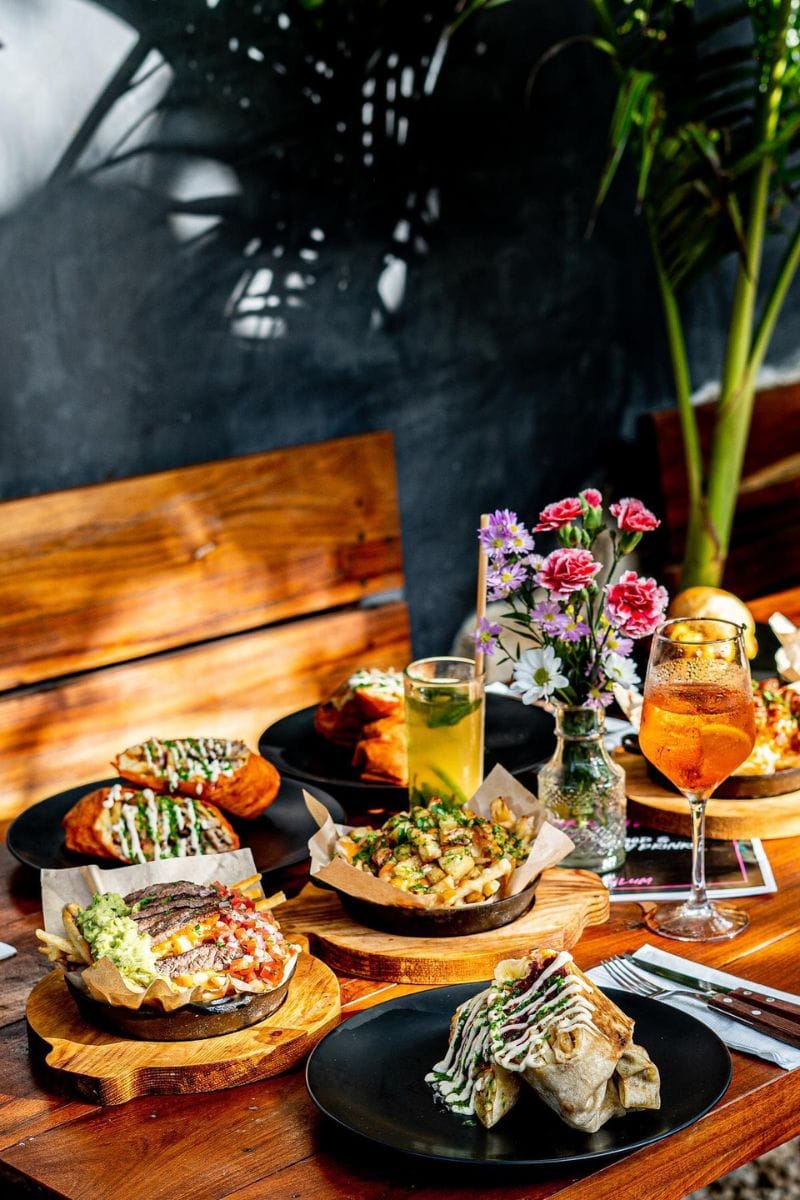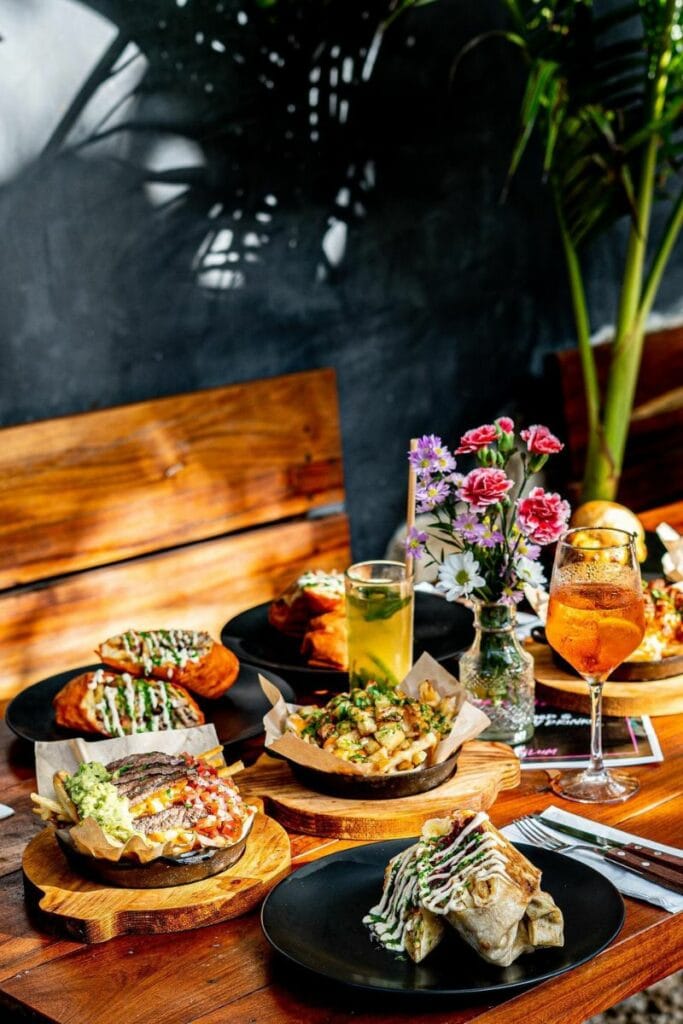 Don't worry, it's not all about burgers. If you've got a more refined palate, there's a delicious avocado on toast and loads of colourful juices and smoothie bowls. If you're someone with a big appetite, you might just pick this place as the best brunch in Tulum!
I love a good burrito! And who said that a burrito isn't a healthy option for breakfast or brunch? Certainly not me!! Burrito Amor specialises in clean eating dishes based on the fresh ingredients available in this part of Mexico. This ethos is also reflected in their community spirit which includes recyclable and biodegradable packaging in all their takeaway dishes.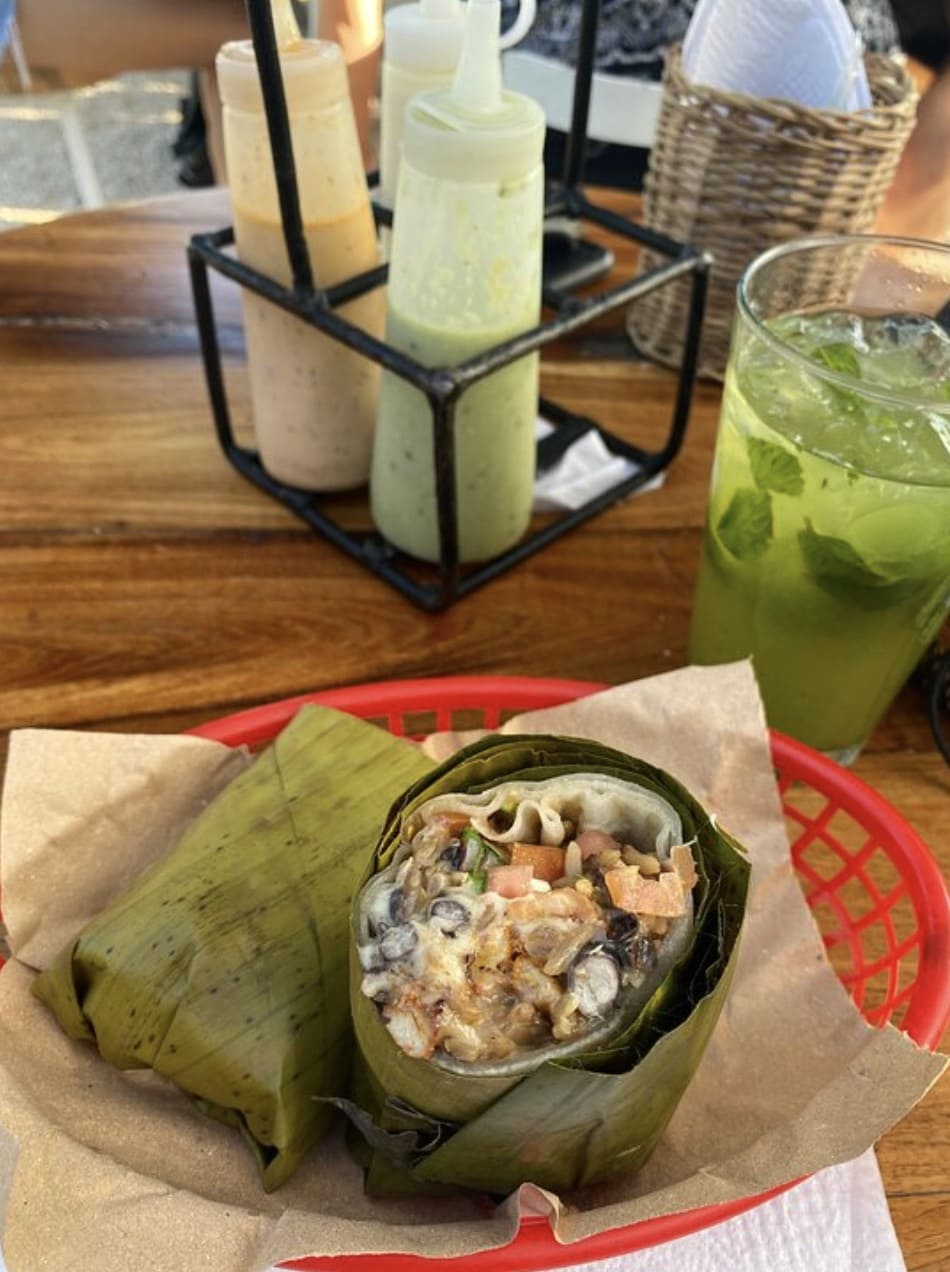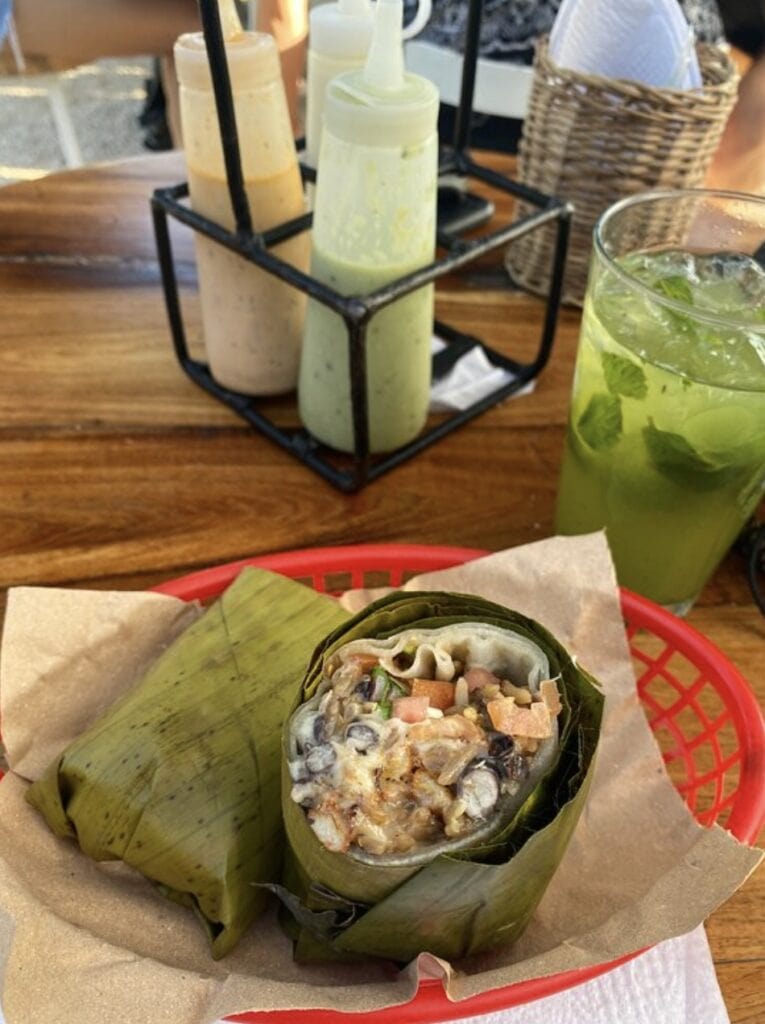 But aside from the clean eating, Burrito Amor has some superb options on the menu. Try the all-day organic eggs with pesto, or the shrimp aguachile with lemon, small green tomatoes, purple onion and piquín chilli. There are some healthy cocktails to sample too. My favourite is the Coconut Cool with pineapple and rum. There are also top-notch smoothies made from pineapple, cucumber, grapefruit or watermelon to name a few.
This top-end resort effortlessly combines mixology and gastronomy with Tulum's laid-back hippie vibe. All of that, with one of the best backdrops around, of palm trees and the glittering Caribbean. Honestly, the windows of this hotel's dining room frame one of the best views in Tulum. So, if you come here for breakfast or brunch you might be hard-pressed to concentrate on the menu!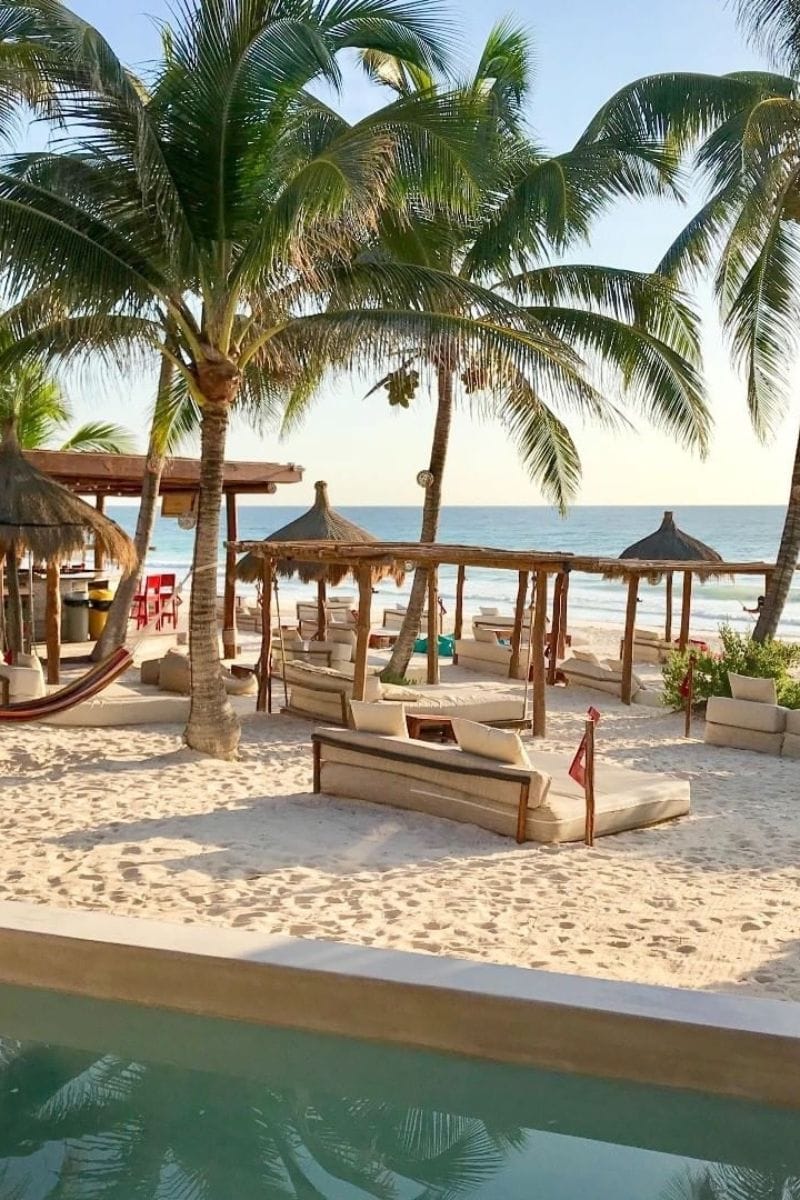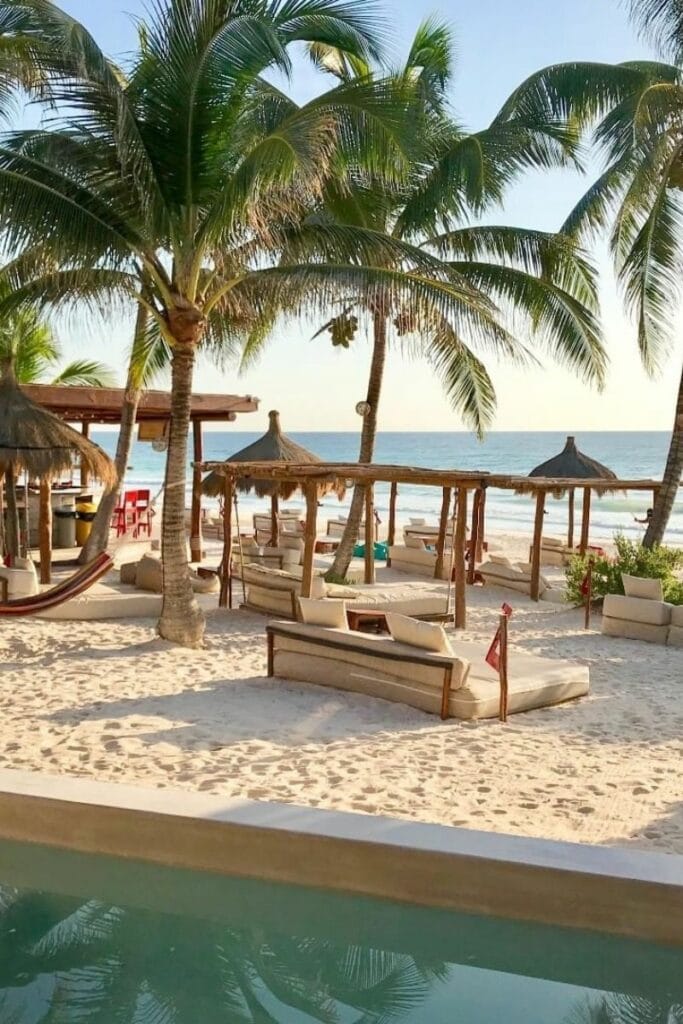 But when you do, you'll find such delights as lime-infused pancakes, and the house speciality, the "Cereal Killer" smoothie with amaranth, granola, honey and banana. I can also say from experience that the Huevo Escondido (fried eggs in a corn tortilla with tomato salsa and sour creme) is divine. The coffee is pretty good too, so it makes sense that this is a popular spot.
World famous in Tulum, this place is top of the list for hungry tourists looking for a long lazy brunch before heading to the beach. With two locations in Tulum, the staff here are self-confessed coffee addicts. You're guaranteed an excellent flat white if you swing by Potheads!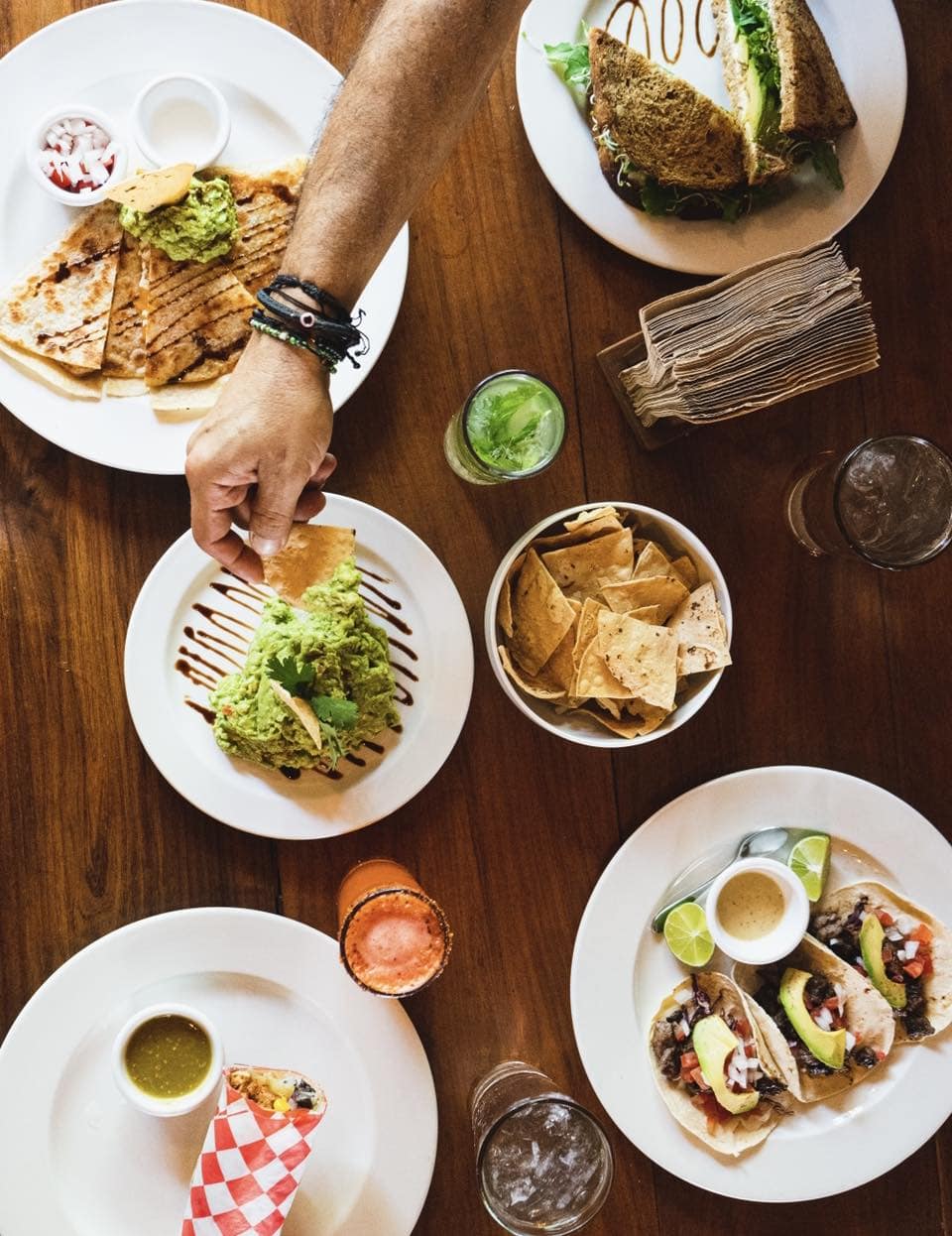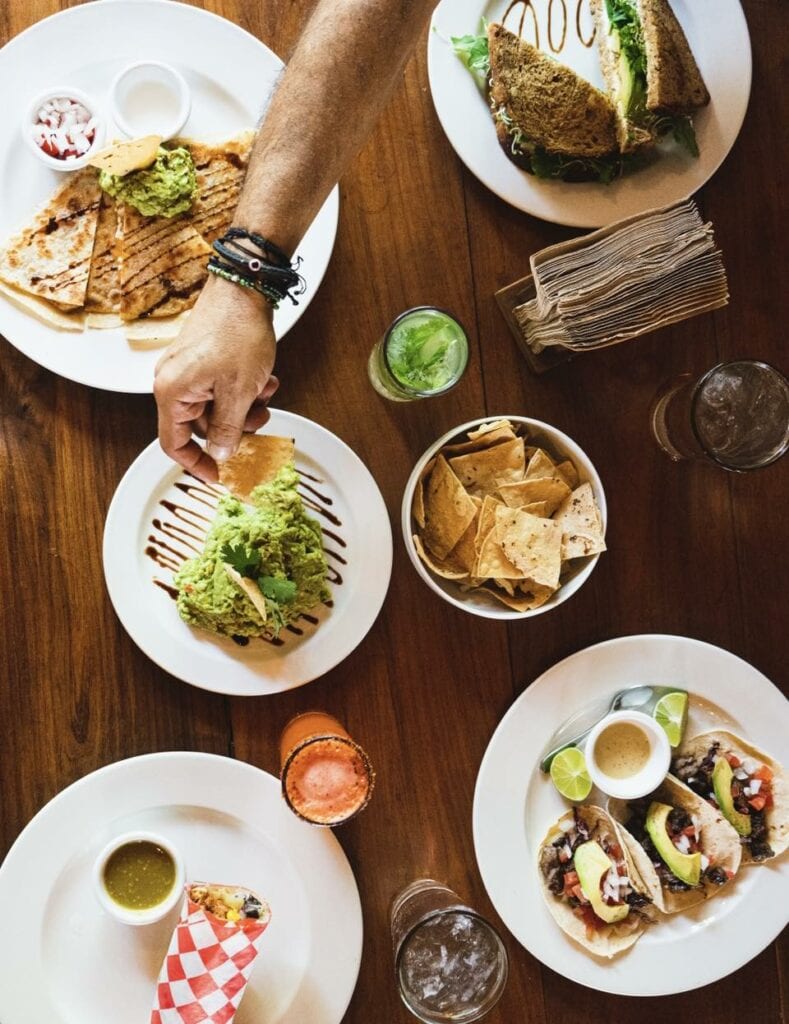 Order pancakes here, and you'll see them piled up on your plate almost to the ceiling! They come drizzled with sweet concoctions of berries, honey and maple syrup. You could order a healthy shot of ginger, turmeric, garlic, or peppermint. Alternatively, wake yourself up with a Vitamin C Punch smoothie and a chocolate croissant or a toasted bagel.
With low lighting and muted shades of green, this place is a lovely spot for a lazy breakfast that could easily merge into midday brunch! On the breakfast menu, you'll find overnight oats with almond milk, and fresh takes on good 'ol avocado toast with add-ons such as kale, pepper-jack cheese, zucchini and even activated charcoal.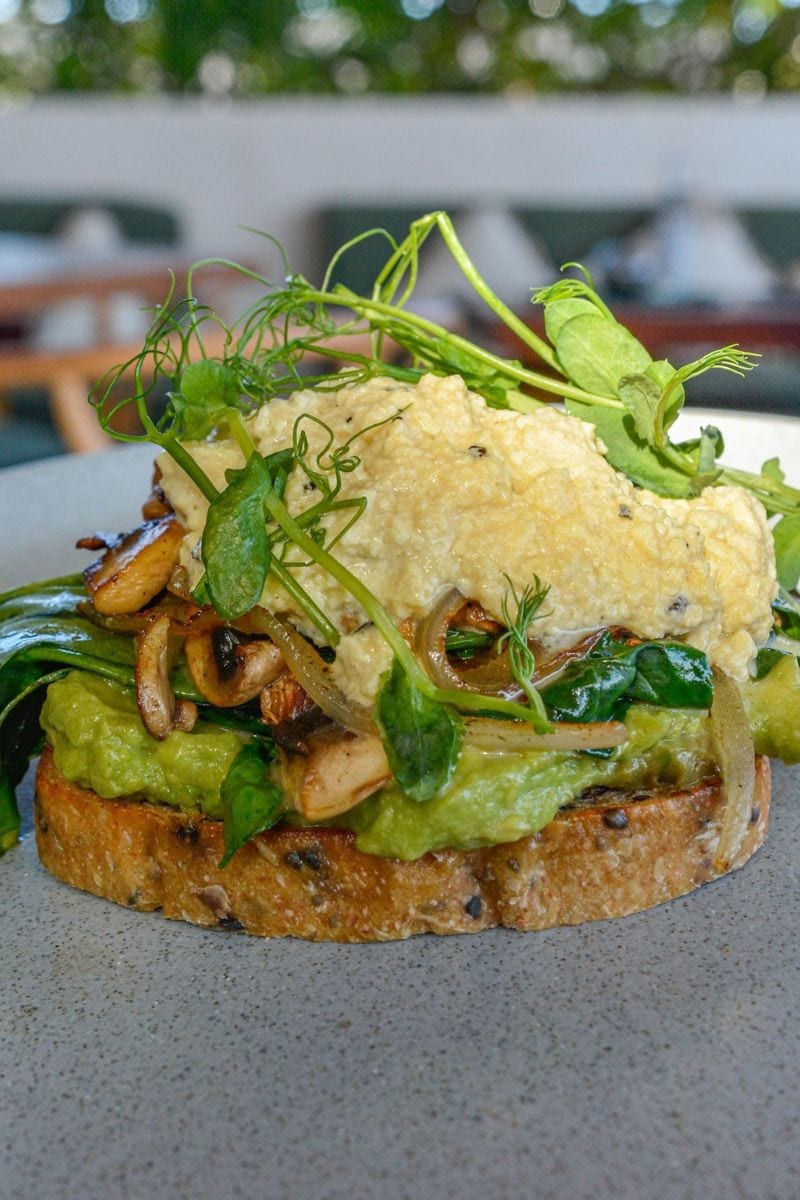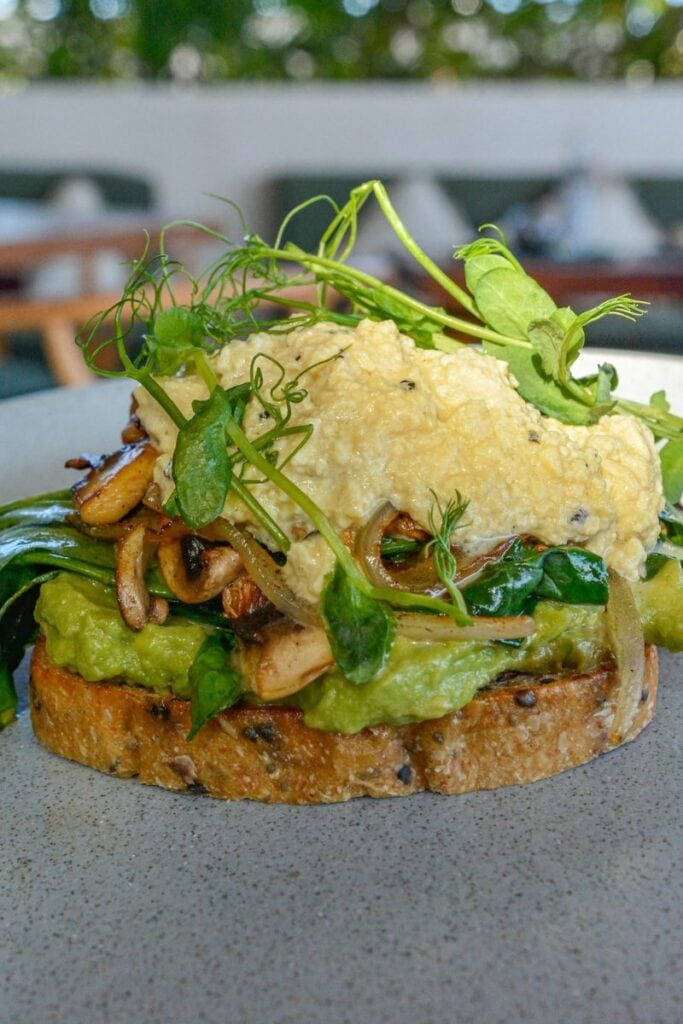 Also worth a try are the vegetarian croissants with vegan gouda cheese, spinach, red onion and sunflower seeds. But my favourite dish on the breakfast menu at Casa Vegana has to be the French toast with coconut ice cream and fruit compote. Add coffee or tea and you are set up for the day.
This is one of the classiest restaurants in Tulum. It's a perfect place for a long brunch with friends or a romantic rendezvous with a friend. I'd give top marks for the freshly baked cinnamon rolls and chocolate brioches. Not far behind are the so-called Macho Pancakes. They live up to their name! They're made with plantain and topped with chocolate chips, banana and a house syrup so sweet and sticky you'll enter another dimension!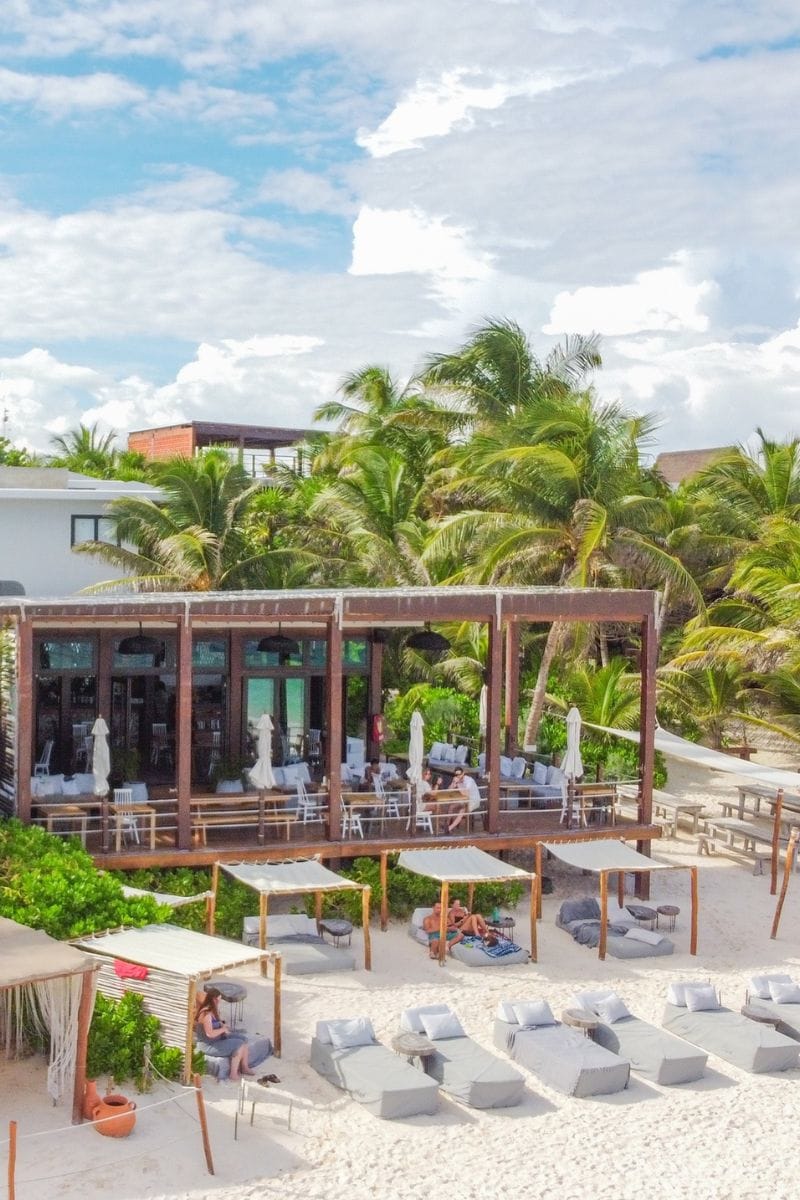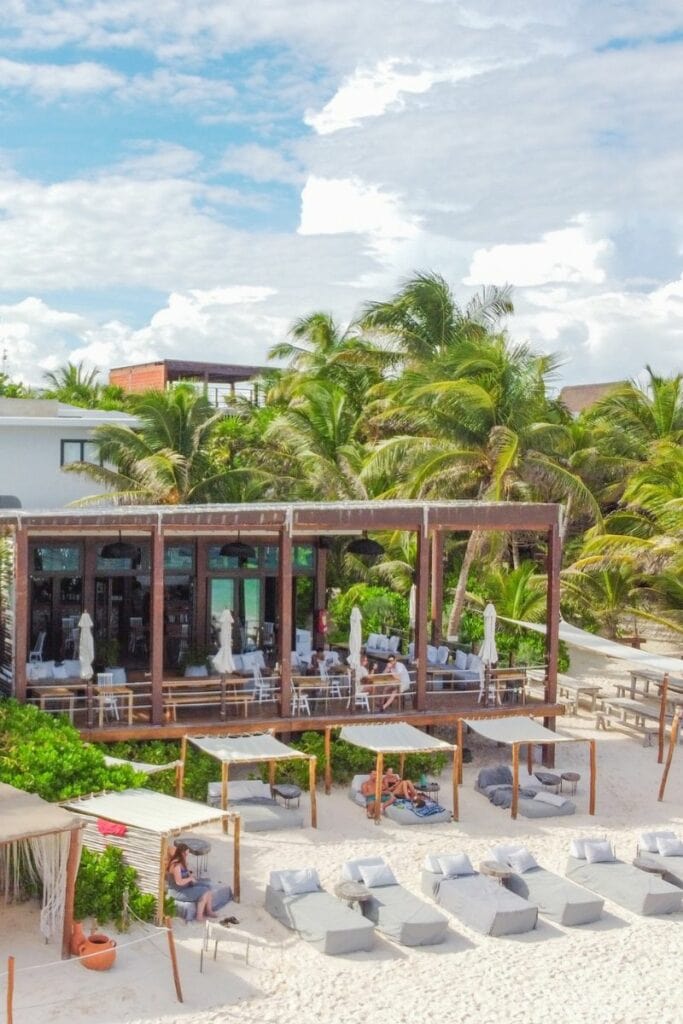 A more substantial option is to go for the utterly delicious grilled breakfast sandwich. This comes topped with a fried egg, manchego cheese, avocado, mustard and bean puree.
If you're looking for the best brunch in Tulum or a place to hang out with the cool kids, this is the place to go. This beautiful beachside retreat features a large open-air dining area that overlooks the ocean. The artfully crafted menu has something for everyone, from vegans to carnivores.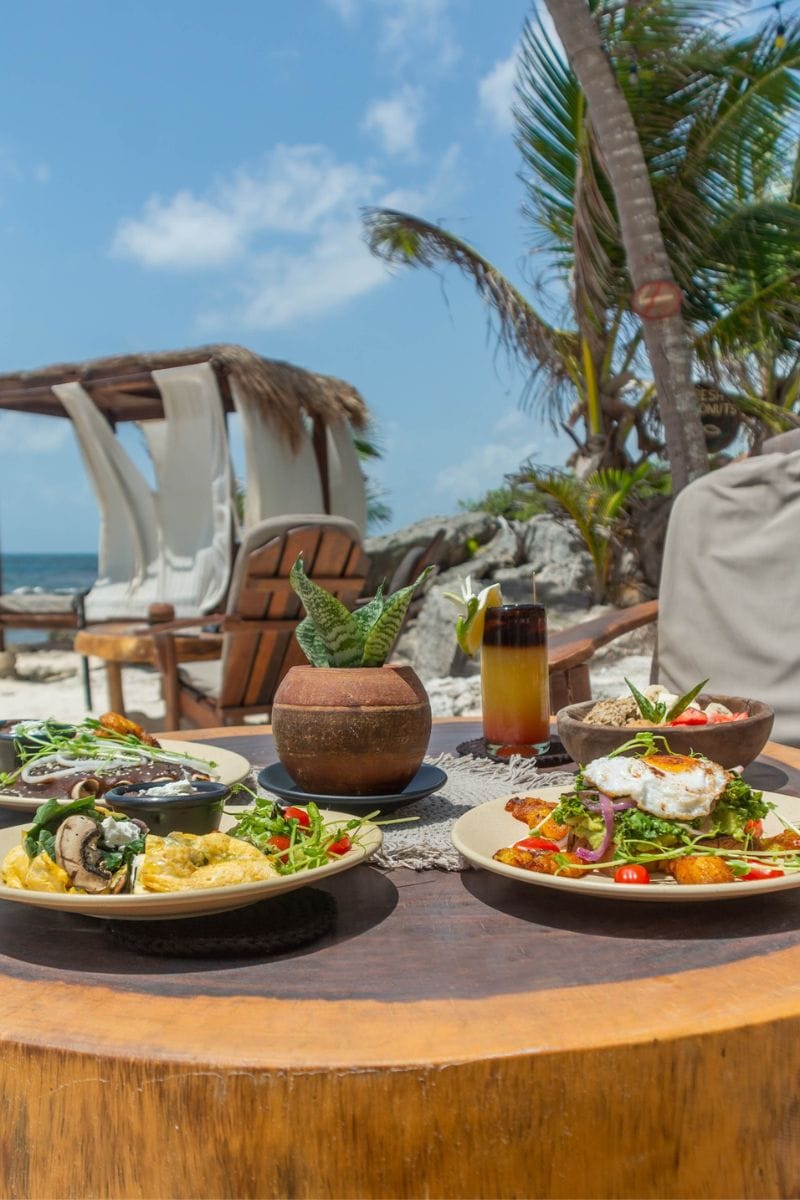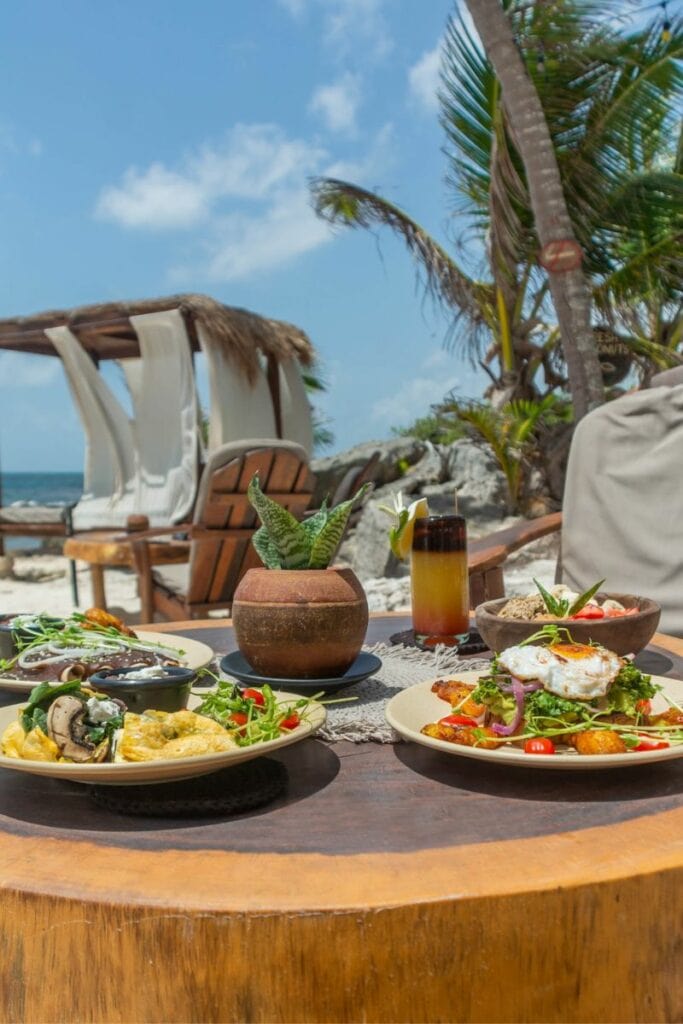 One of my favourite dishes here is the super colourful (and healthy) beetroot hummus avocado toast. You could pair this with a fruit salad or a quinoa bowl with Greek yoghurt, strawberry, mango and cantaloupe.
---
Tulum is one of those coastal Mexican paradises that has had me visiting time and time again. I'm always amazed by how much it has developed and changed. While some development feels a little sad to see, I'm impressed by how advanced the culinary scene is.
For foodies like me, options for the perfect breakfast and brunch are almost endless. From local-owned breakfast spots to the more lavish offerings at luxury hotels, there are so many places to choose from. I also love the combination of authentic Mexican flavours, healthy cuisine and breakfast classics.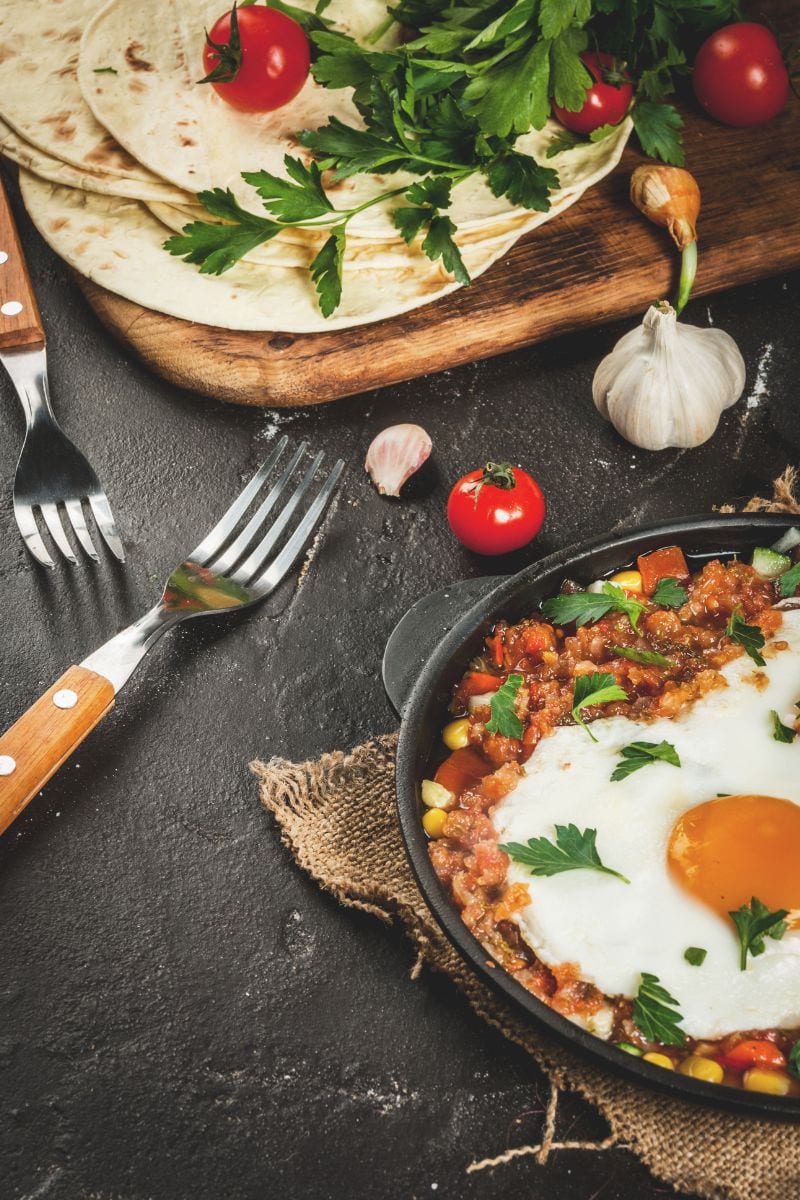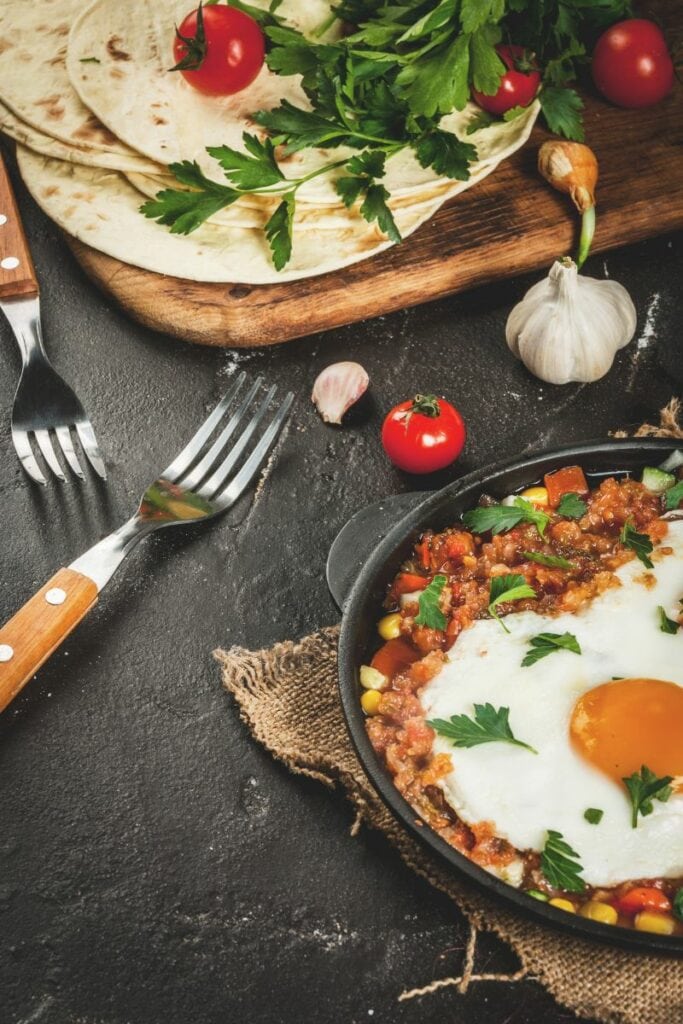 Come to think of it, the breakfast scene in Tulum is a pretty good reflection of the town itself. It's vibrant, diverse, and stuffed full of culinary surprises! I hope you enjoy exploring the Tulum breakfast scene. Let me know if there's anywhere I've missed… and have a fun time eating your way around the town!
If you're looking for more help planning your time in the region, don't miss my guides to the best things to do in Tulum and my pick of the best luxury hotels in Tulum.
Enjoyed reading this post? Pin it for later…