What's it like to have lunch at Grand Hotel Tremezzo overlooking Lake Como..
As I pulled up outside Lake Como's Grand Hotel Tremezzo, I felt like a Hollywood movie star. Ferraris screeched to a halt outside, glamorous 40-somethings strutted into the glass lifts, and champagne corks popped at T Beach across the road.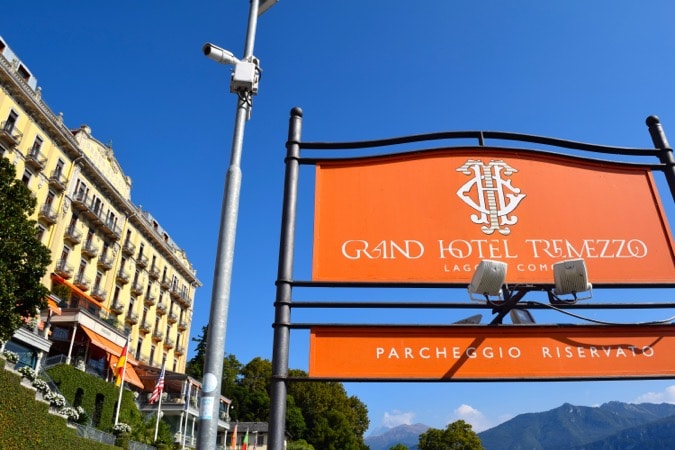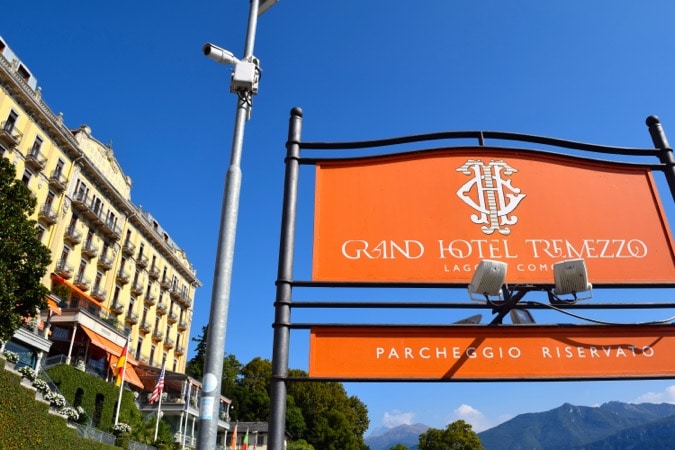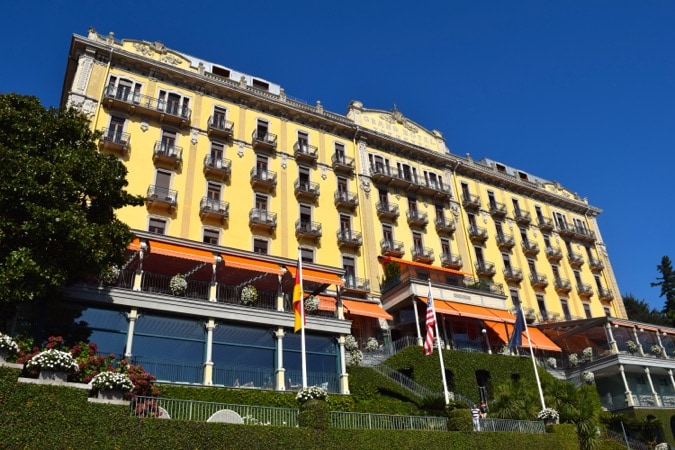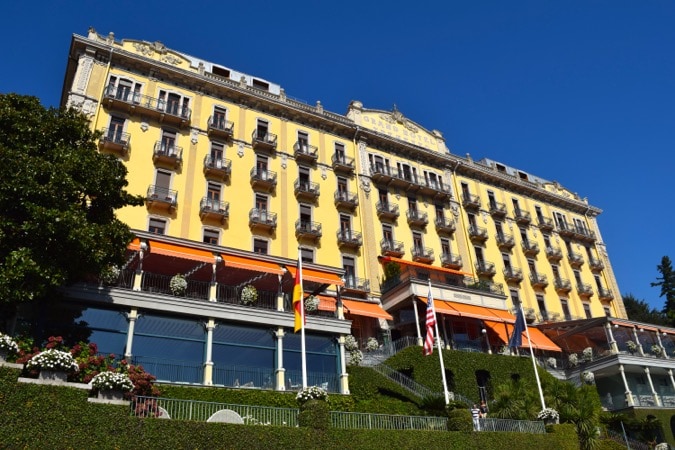 Over 100 years of history, stunning panoramic views and a string of celebrity fans make this one of the most desirable places to stay on the lake. With its 5 star rating, beautiful gardens, luxurious top floor suites, brand new spa and floating swimming pool, I couldn't resist but stop by and check it out.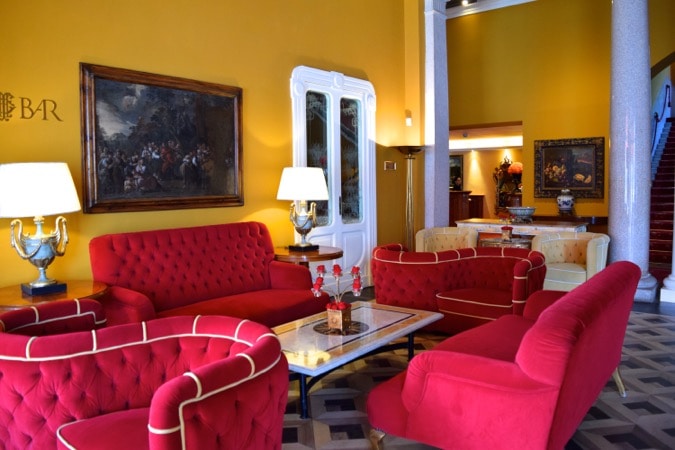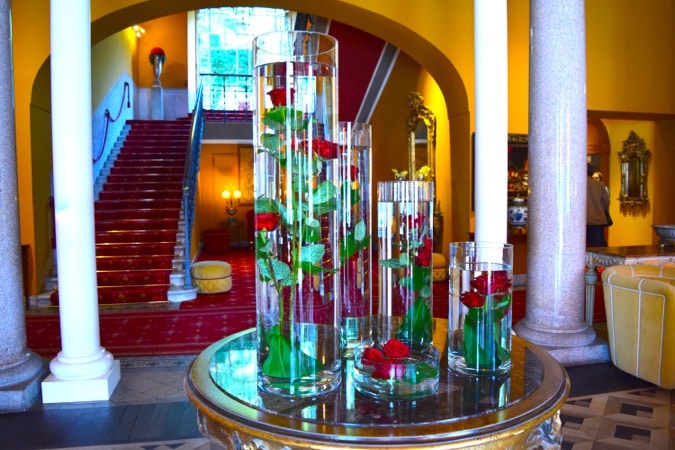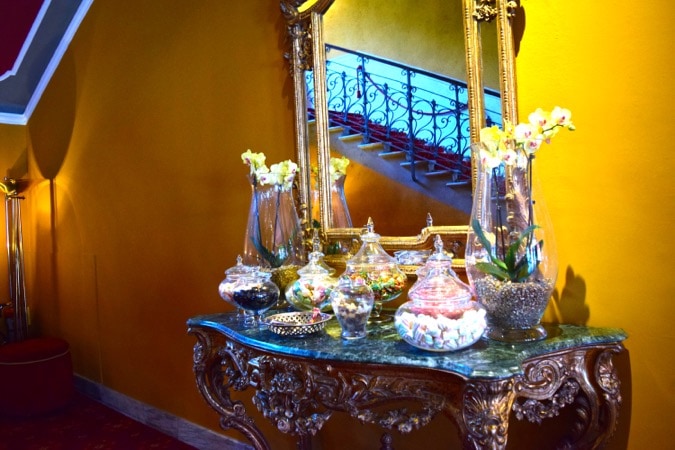 I'd been invited for lunch, but before that was treated to a tour of the hotel and its impressive grounds. The art nouveau building has numerous old-fashioned salons and reception rooms with regal colour schemes and plush fabrics, but there's also a modern touch in places. The newest suites have simple, contemporary marble bathrooms, with TV screens and breath-taking views. Not to mention the jacuzzis on the terraces! Of the 90 rooms and suites, the most prestigious is the Greta, named after Greta Garbo.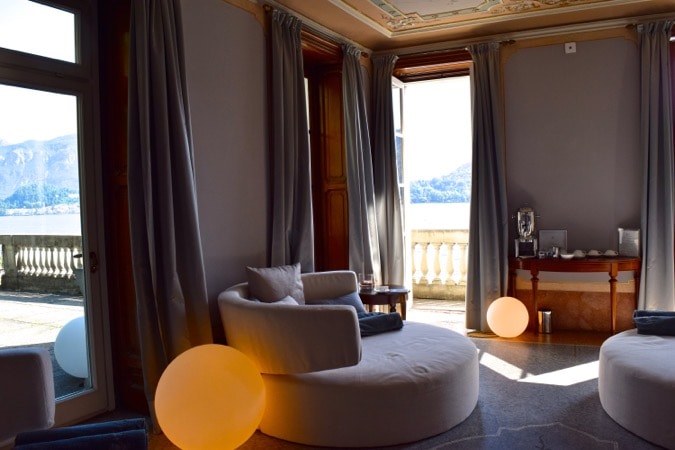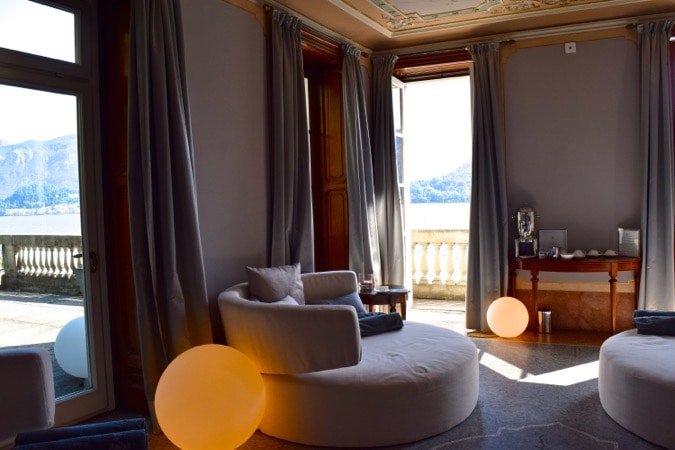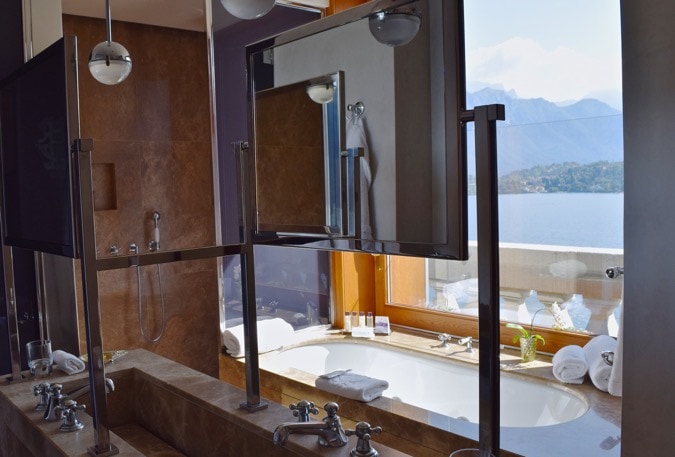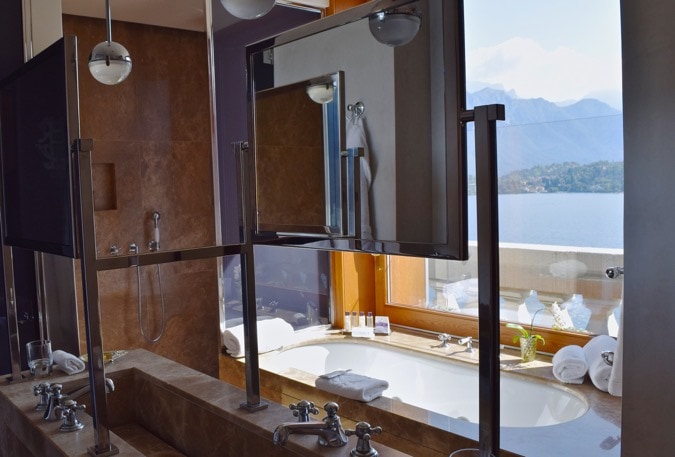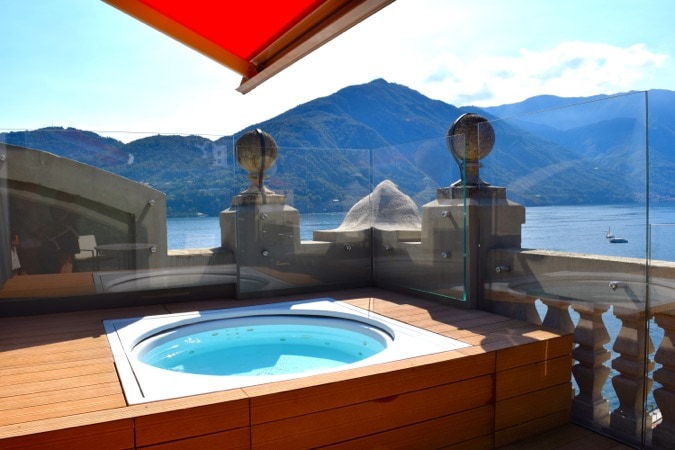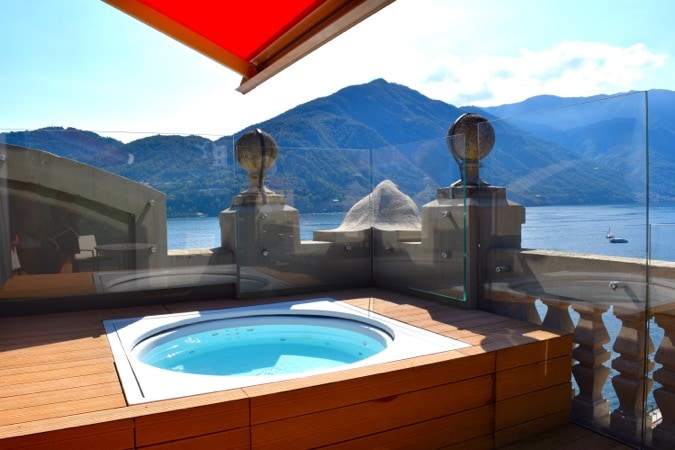 Wondering how to get to Lake Como from Milan? I'd recommend reading my guide to travelling from Milan to Lake Como plus if you don't want to splash the cash, be sure to check out my guide to visiting Lake Como on a budget.
The Grand Hotel Tremezzo has three pools –one in the peaceful gardens behind the hotel, an indoor infinity pool which is part of the spa and wellness facilities, and of course the iconic floating pool. "Is the floating pool heated?" I asked. It turns out yes, but when you sit a warm cup of tea on top of a bucket of ice-cold water, you can imagine what happens!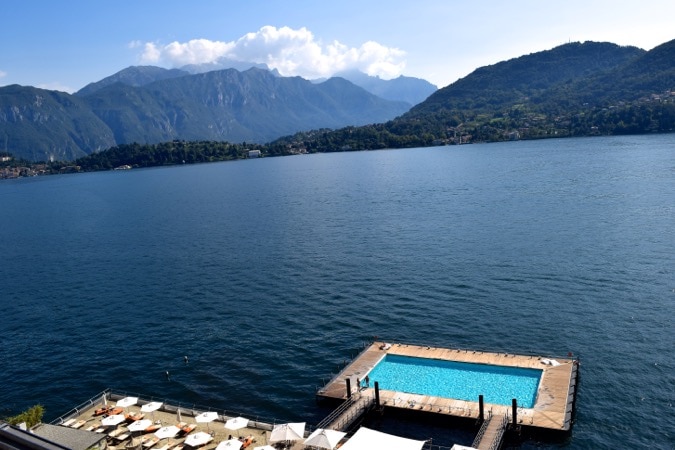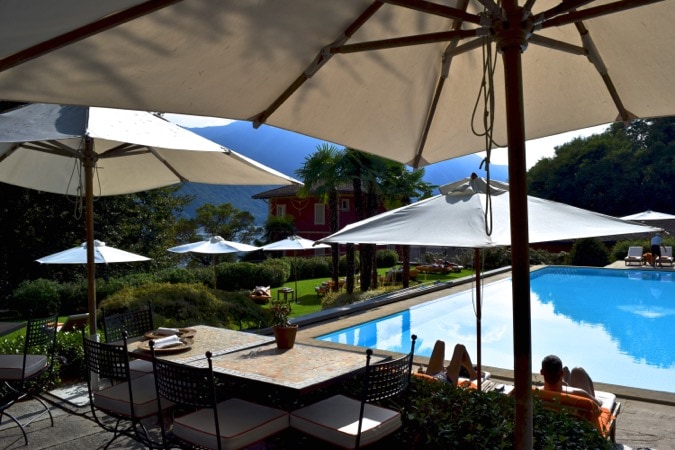 The T Spa has just opened in 18th Century Villa Emilia, a separate building next to the hotel. Along with treatment rooms there's a full hammam, infinity pool and gym.
My mind turned to food… there are several dining options at the hotel. 3 Michelin starred Gualtiero Marchesi oversees the main restaurant. There's also a cosy fondue restaurant and wine bar, plus a pizza joint in the garden.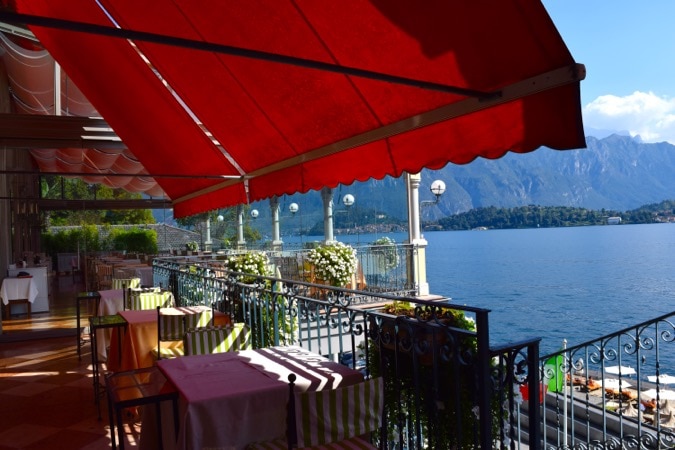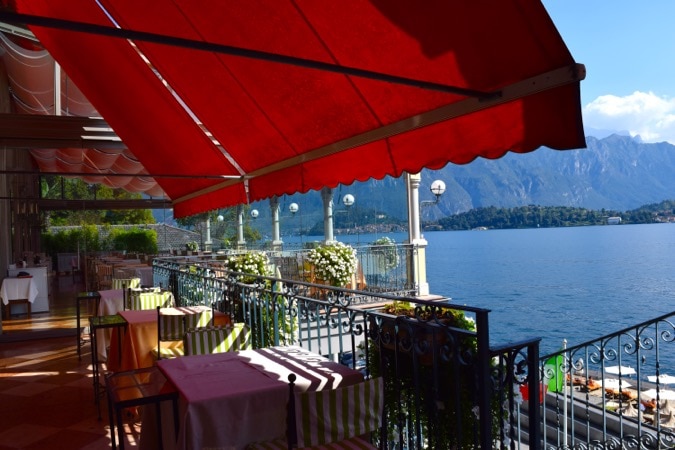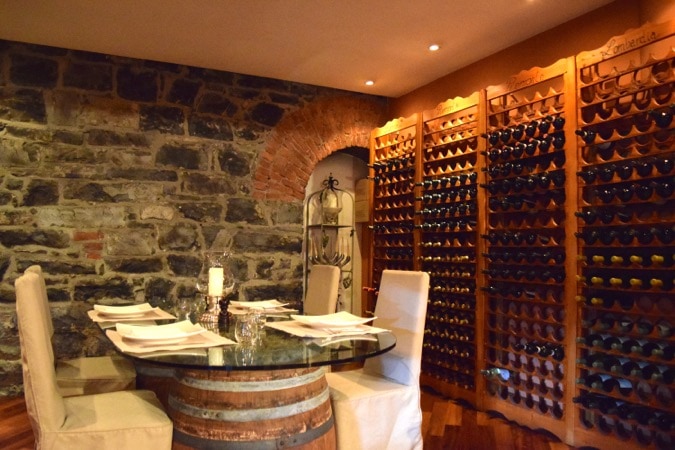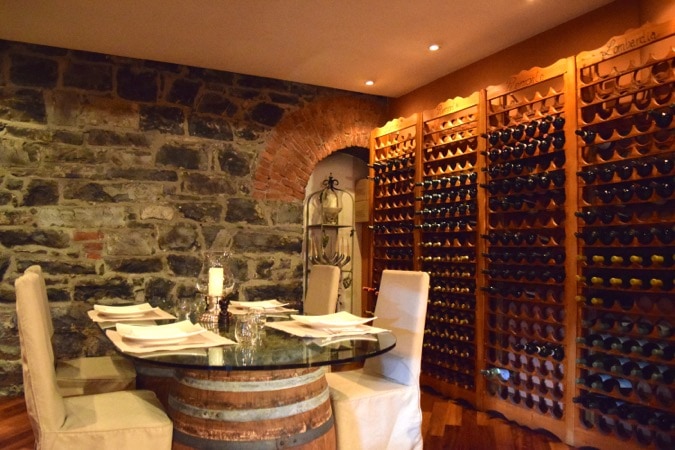 Treated to warm September sunshine during my visit, I ventured to T Beach – the fashionable bar and restaurant in the hotel's private beach area. The way to arrive here seemed to be by boat, but as mine was being mended (!) I made do with my own two feet!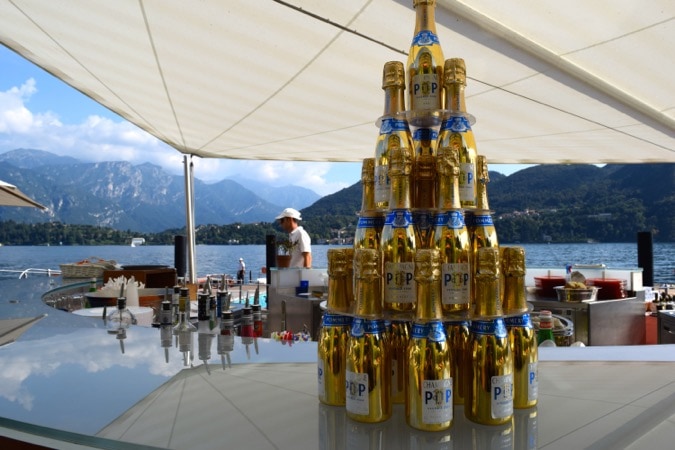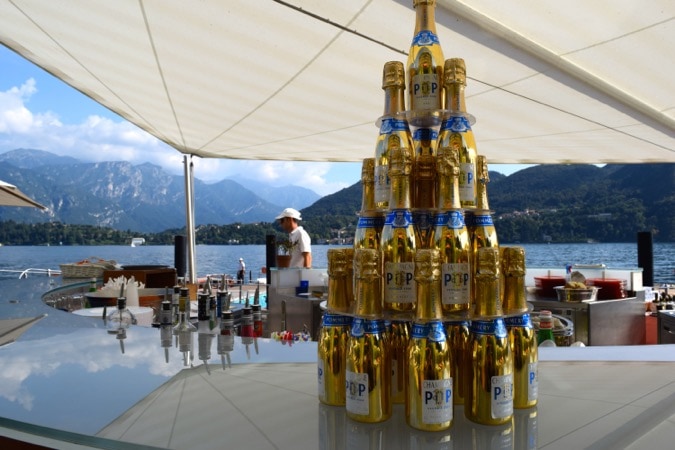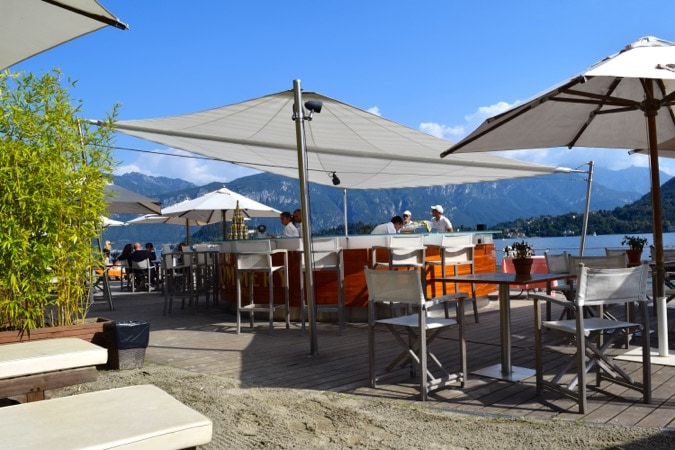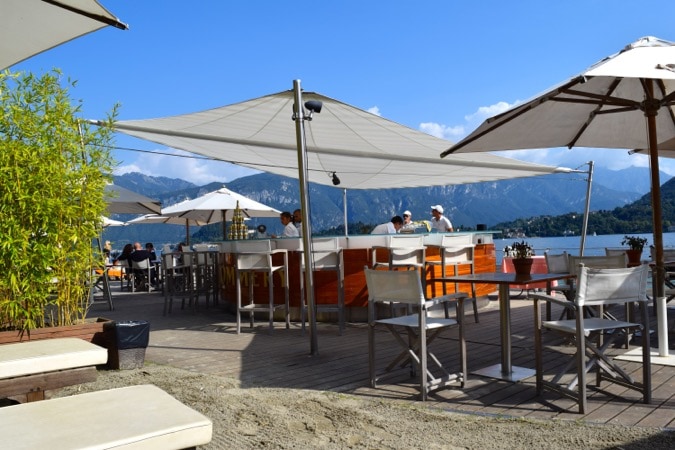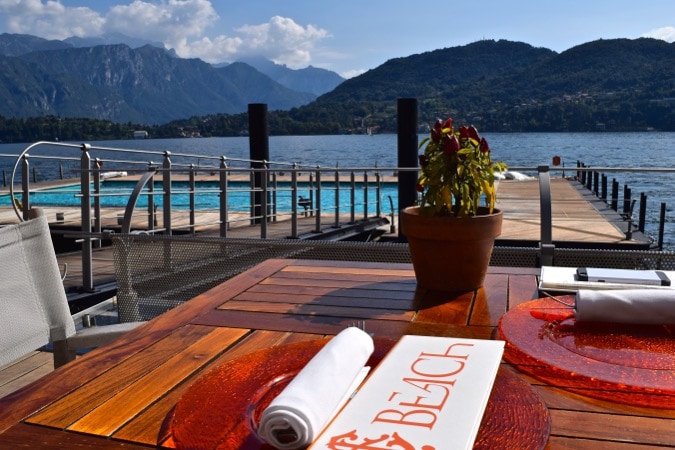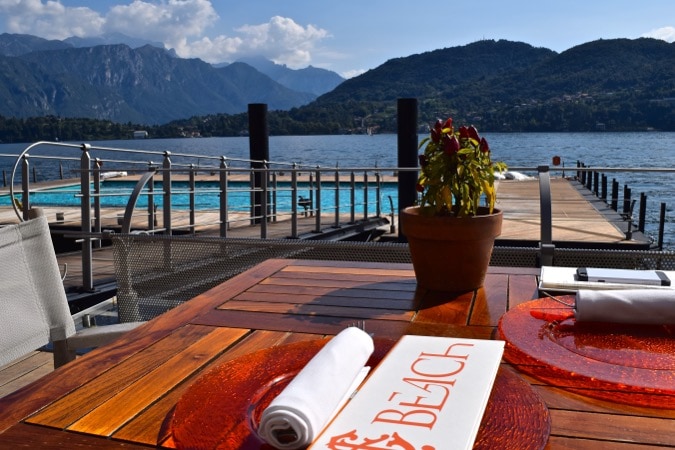 The menu was simple – a mix of fresh local ingredients and meat and fish cooked on their 'non-barbecue' – a heated metal plate. It featured burgers, fried seafood, spaghetti, club sandwiches and steak. I ordered the wild salmon steak with cherry tomatoes and fresh basil (22 EUR)… which was exactly as it sounds. No extra ingredients apart from perhaps a little olive oil. It was delicious, fresh and summery.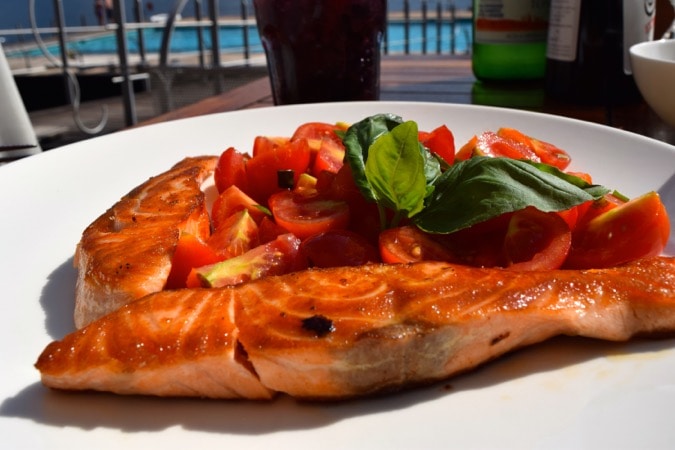 My partner in crime went for the prawn salad, which again was exactly that. It would have been nice to have a few extra ingredients, but then again simple food works well in the sunshine. The cocktails (berry mojito and Moscow mule) were excellent, and tasted even better as I looked out towards the picturesque town of Bellagio.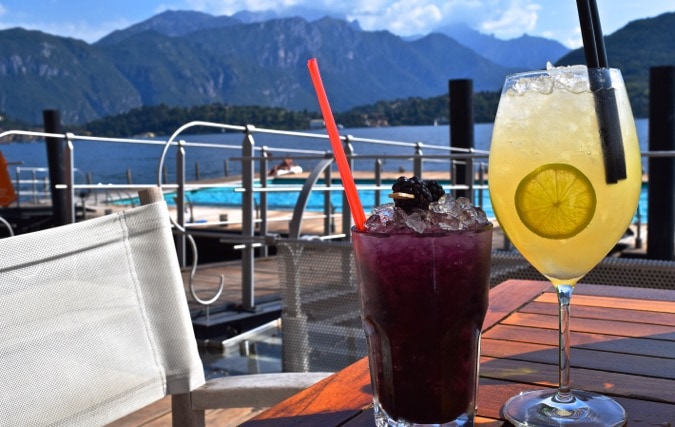 With a tiny space left for dessert we ordered a cheesecake and strawberry tart. Both were beautifully presented. The tart was delicate with a rich cream filling. The cheesecake came with fresh berries and some heavenly tangy passion fruit coulis – so delicious I asked for a pot of it!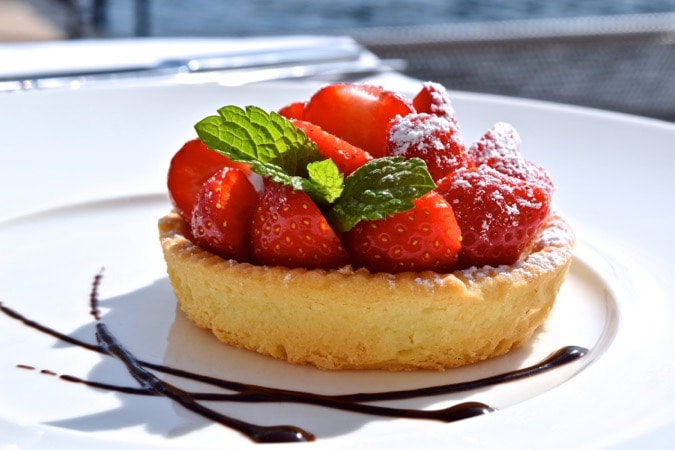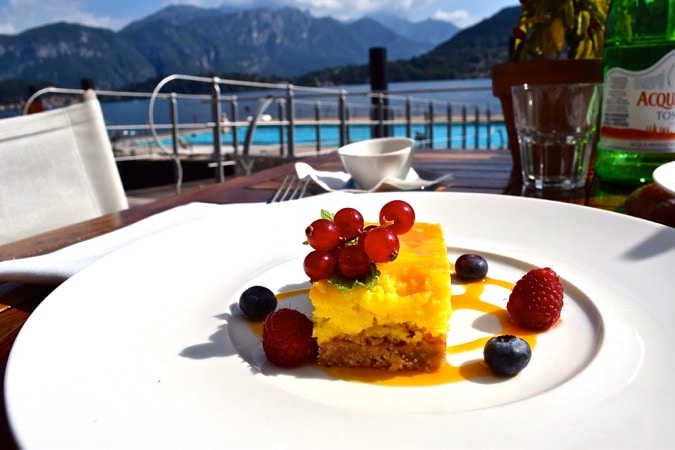 So all that remained was a little rest on the sun loungers, before checking out the mind-blowing floating pool… I kicked my sandals to one side and dunked one foot, then the other, squealing slightly. So much for the heated pool…! I sat still enough for a photo then hopped up and tried to get the circulation back to my toes! Perhaps swimming in late September was a little optimistic?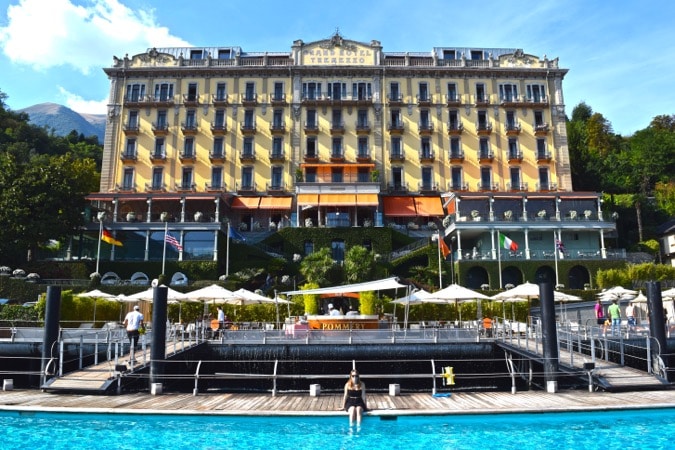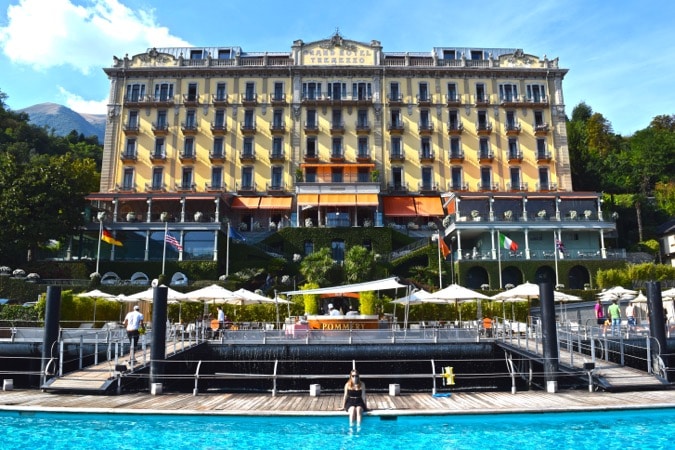 So it was back to reality, as I hopped on board the passenger ferry and waved goodbye to the magical Grand Hotel Tremezzo, hoping to return again one day – perhaps arriving by private boat next time!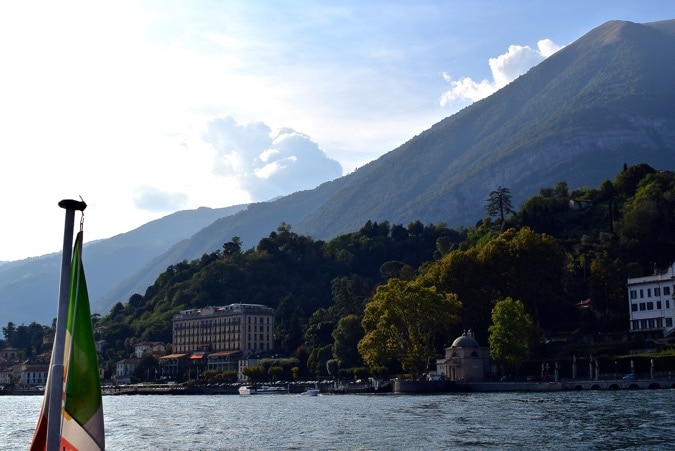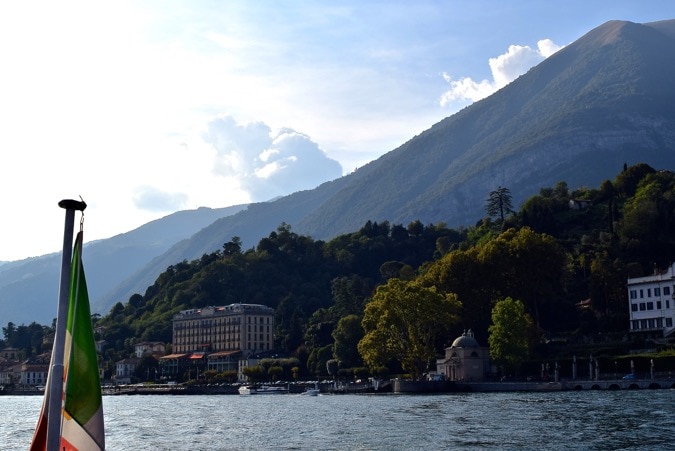 Lunch at T Beach cost approx. 90 EUR (2 courses, 1 cocktail and water).
Check prices and availability at Grand Hotel Tremezzo.