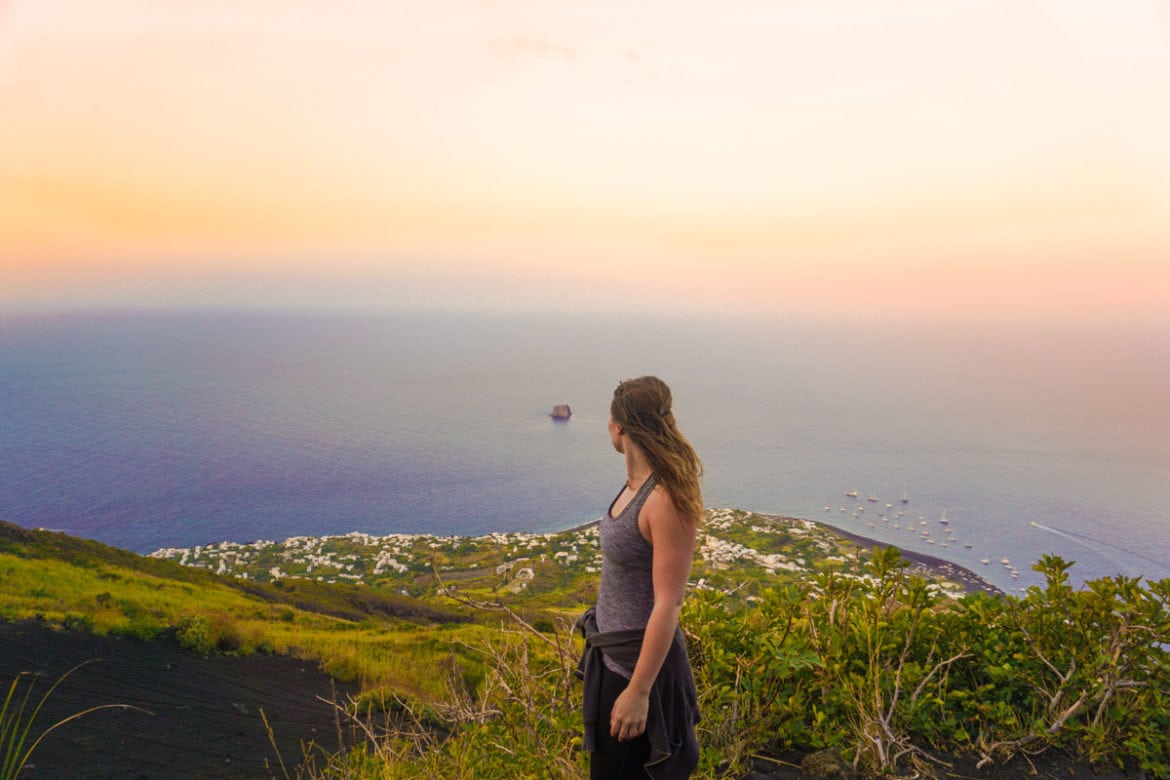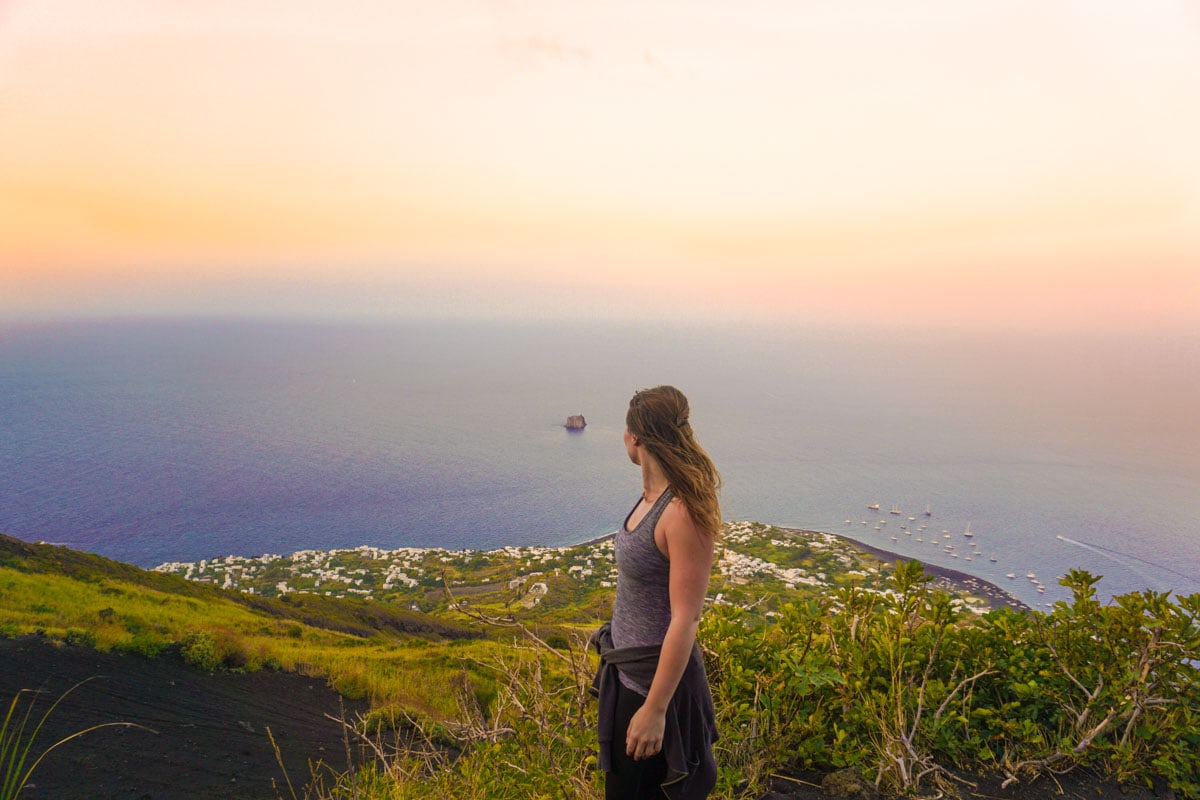 Hiking active volcano Stromboli is something you HAVE to do if you visit Sicily's Aeolian Islands.
You're probably aware I'm someone who's happiest when on an adventure. Hours by the pool don't cut it. I get itchy feet, scared I'm missing out on something important and soon swap lying horizontally with a book for gallivanting around vertically!
Last year, I spent a gorgeous week sailing around Sicily with MedSailors. Our mornings were spent out at sea, sunbathing on the deck and diving into the water. The rest of the day was about exploration on land – checking out Salina's picturesque streets, wine tasting, devouring tasty pizza in Stromboli and bathing in Vulcano's mudbaths.
If you haven't already, check out the video from my time in Sicily – including our epic hike up Stromboli! 
Half way through the week we sailed from Salina to Stromboli. Guided by a pod of dolphins, with the ominous cone-shaped volcano in the background, it felt like a pretty epic journey. Stromboli is one of those classic geography textbook volcanoes, complete with a smoking top. I knew there was a hike you could do that took you to the top… but I also knew it would be challenging, taking around 6 hour and being at a steep gradient.
This isn't just any volcano. Stromboli is one of the most active volcanoes on the planet. It's been erupting almost continuously since 1932. Eruptions are spectacular, and as you can spot them at night, it's been nicknamed the 'lighthouse of the Mediterranean'.
It sounds obvious, but as we sailed towards it, it got bigger and bigger. Seriously, this thing was huge! Vast. Enormous. Ginormous. I stood on the black sand beach and looked up at the distant crater, 924 metres up, butterflies fluttering around in my tummy. What had I signed up for? Could I really do this?!