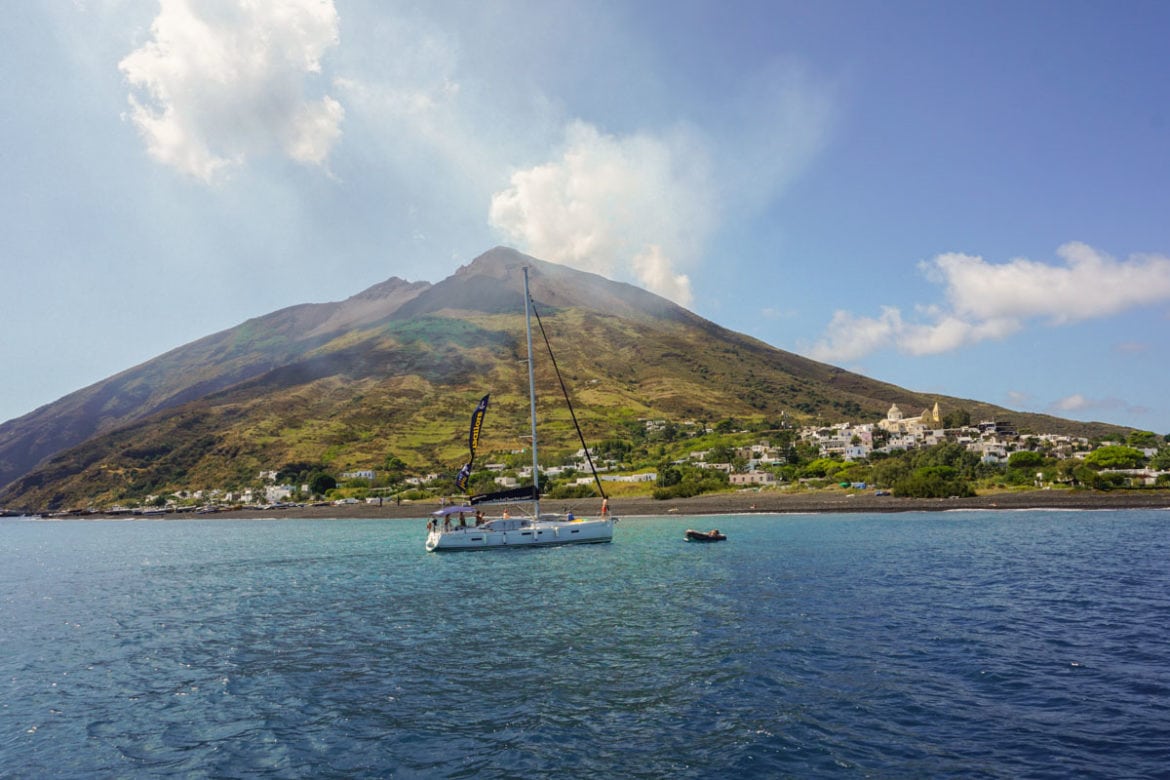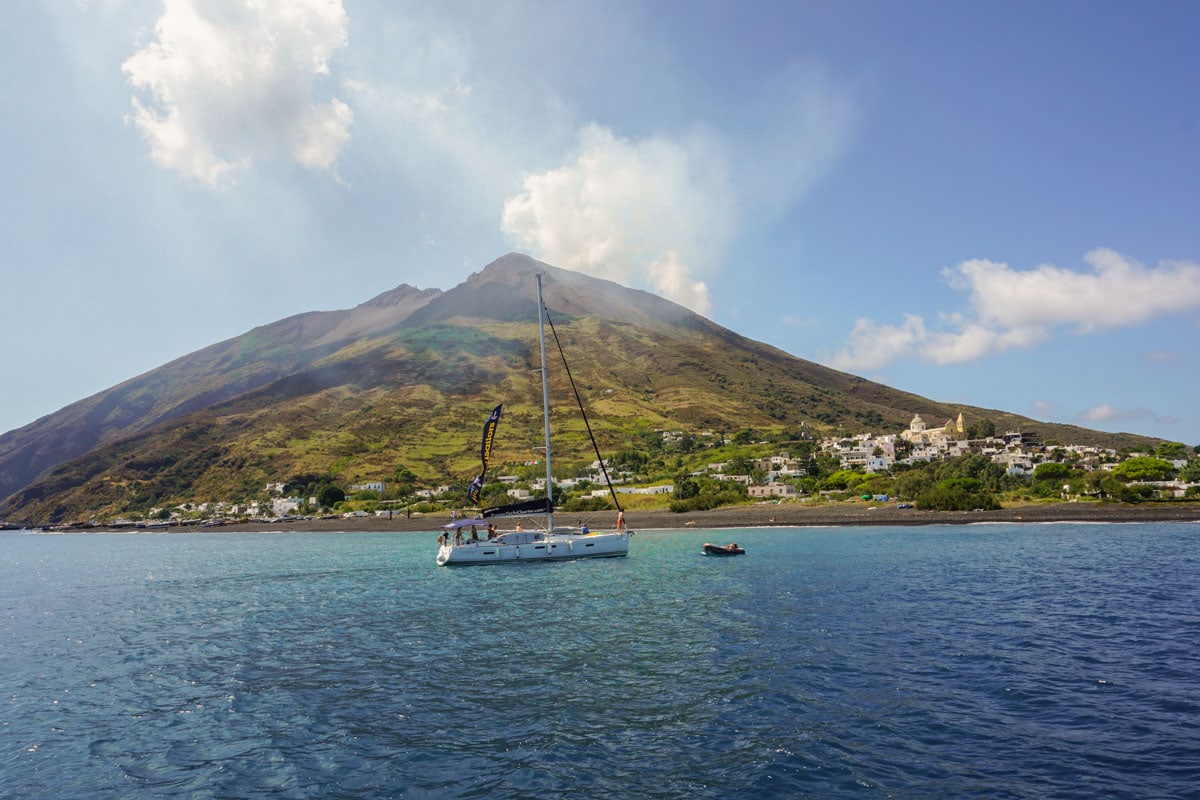 From incredible scenery, volcanoes and sapphire blue water, to delicious cuisine and cute towns, there are plenty of reasons to visit Sicily!
I always thought Sicily sounded SO glamorous. I envisaged stylish Italians hanging around on beautiful yachts, with a glass of wine in one hand, and a fork loaded with the best Italian cuisine in the other!
I was so excited to visit for myself. But this wasn't just Sicily, it was time to set sail for the Aeolian Islands. Lying to the north of Sicily, they're a cluster of volcanic islands, each with unique characters, selling points and scenery.
So, whether you've never thought of visiting, or it's top of your bucket list, let me take you on a little tour. And after seeing these photos, I think you might want to plan a Sicilian adventure pretty soon!
The ultimate way to see the Aeolian Islands is by sailing around them.
On a daily basis, you'll be treated to views as beautiful as this.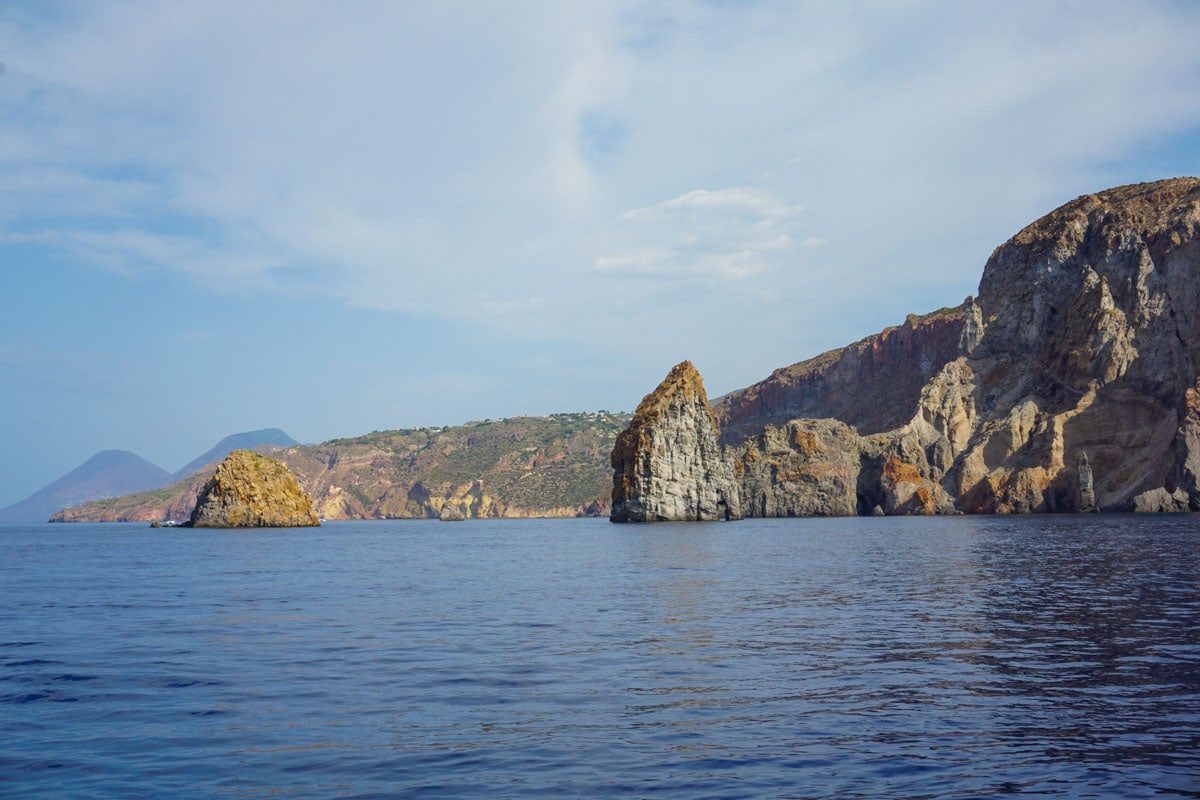 The views in the marinas are pretty spectacular too. Imagine waking up here in Lipari?