With a menu of British sourced meats (including steaks and burgers) find out whether I'd recommend Oak's Restaurant in Nottingham.
Oaks Restaurant is a highly regarded in Nottingham's food scene, and when I visited every single table was filled! Their speciality? Locally sourced grilled meats, cooked in the open-kitchen.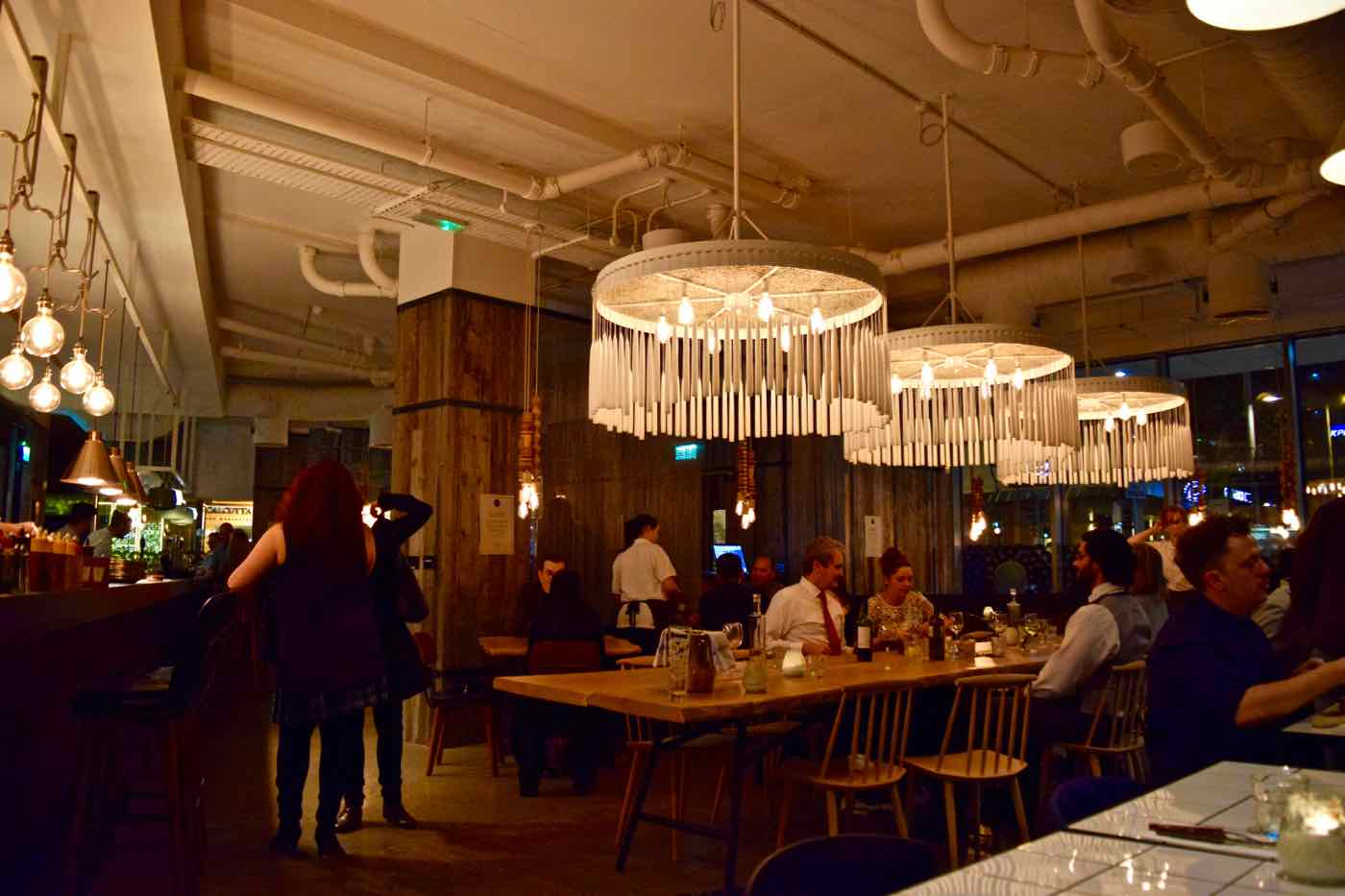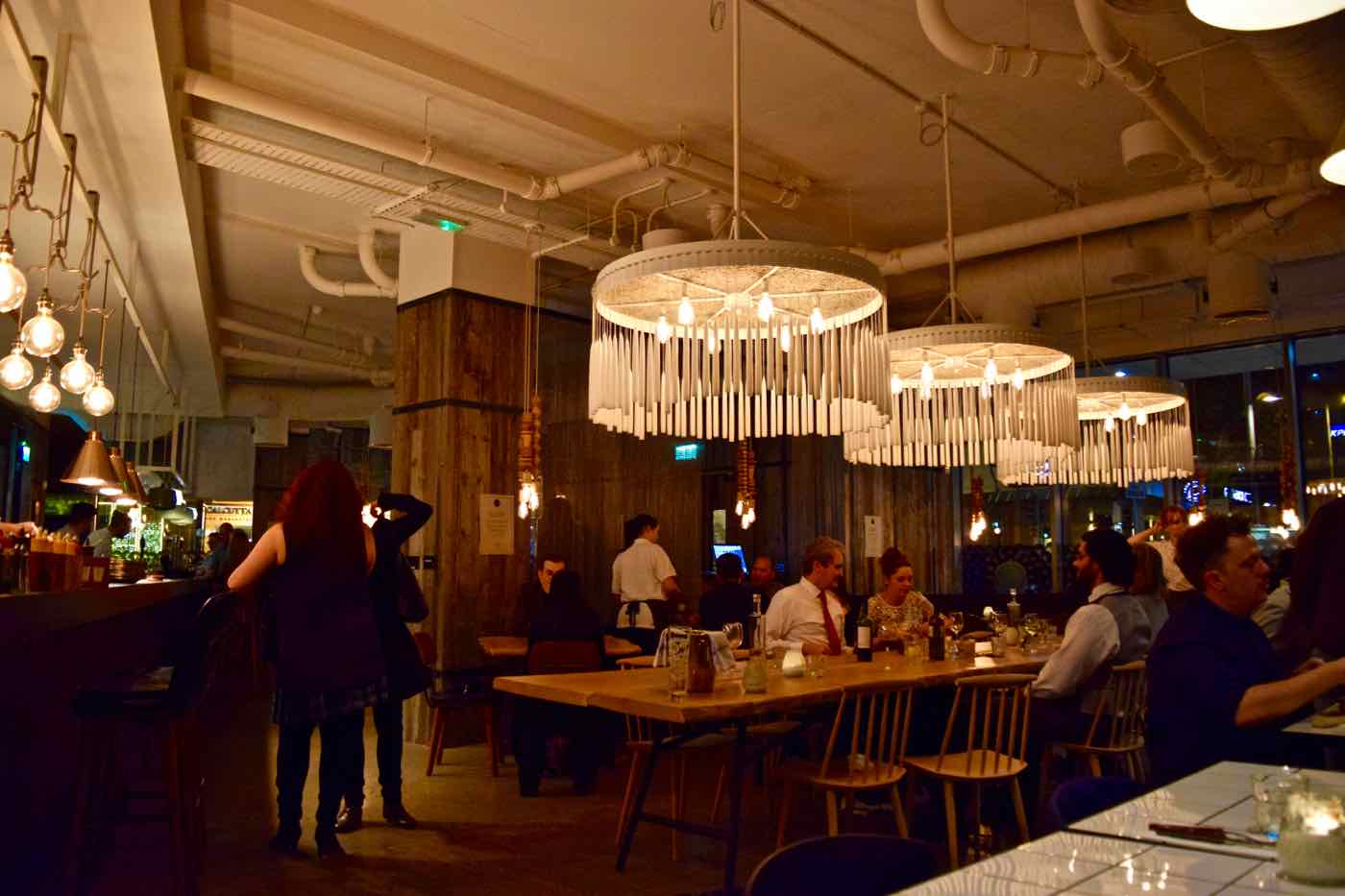 With its super cool décor (think wood and quirky light fittings), mood lighting, and DJ later in the evening, Oaks is a restaurant that could sit comfortably alongside the hipster hangouts of Shoreditch.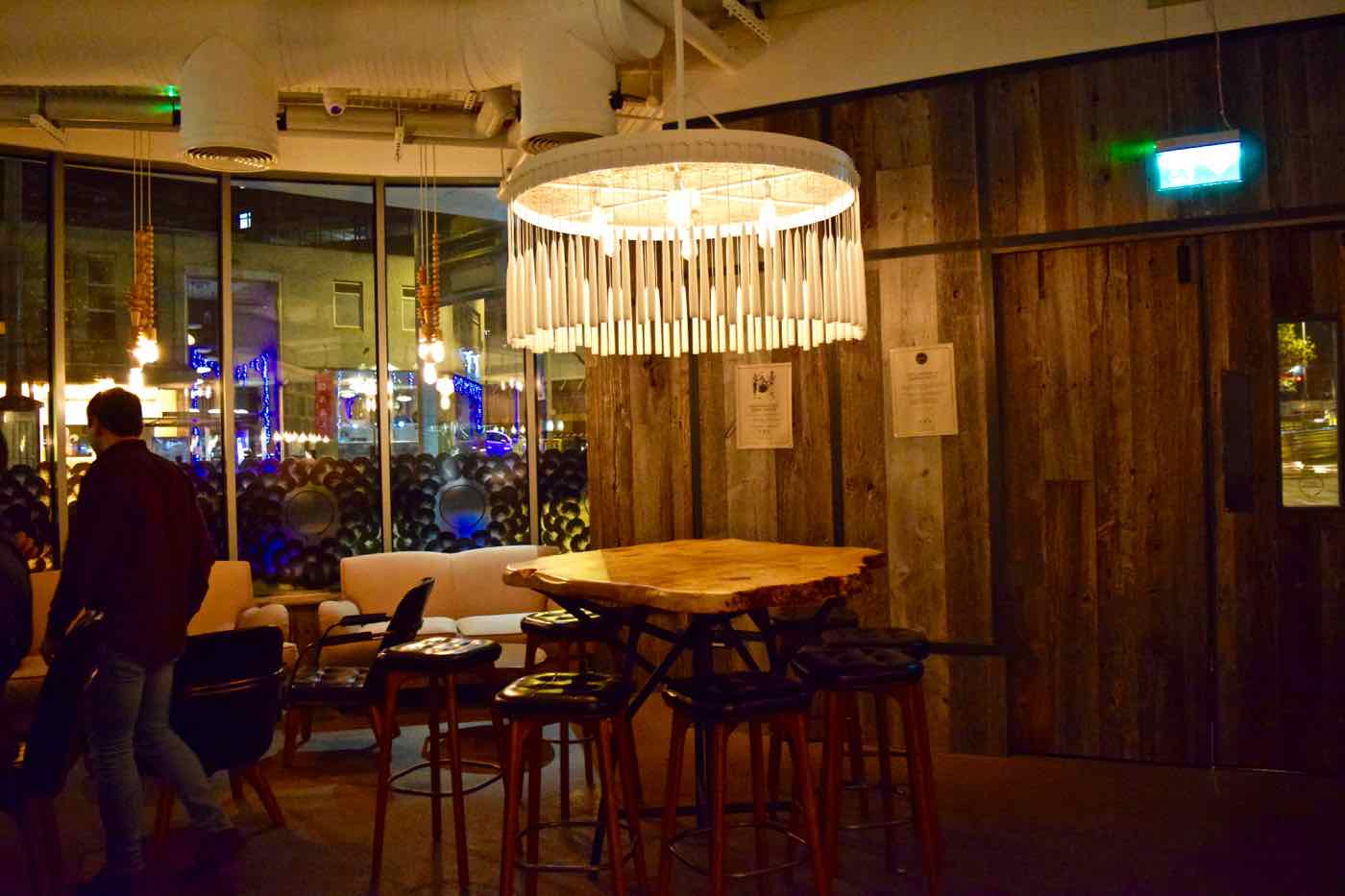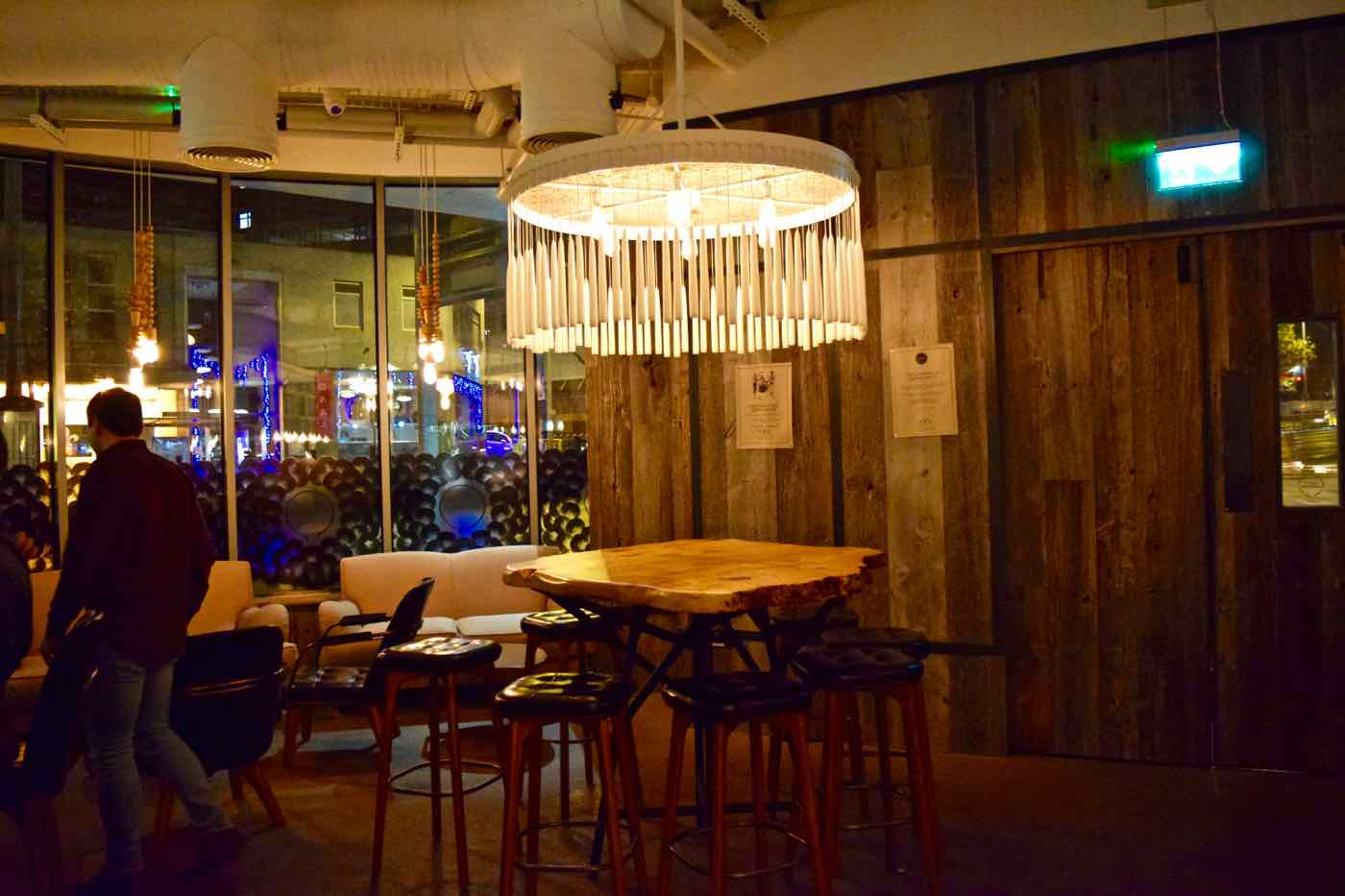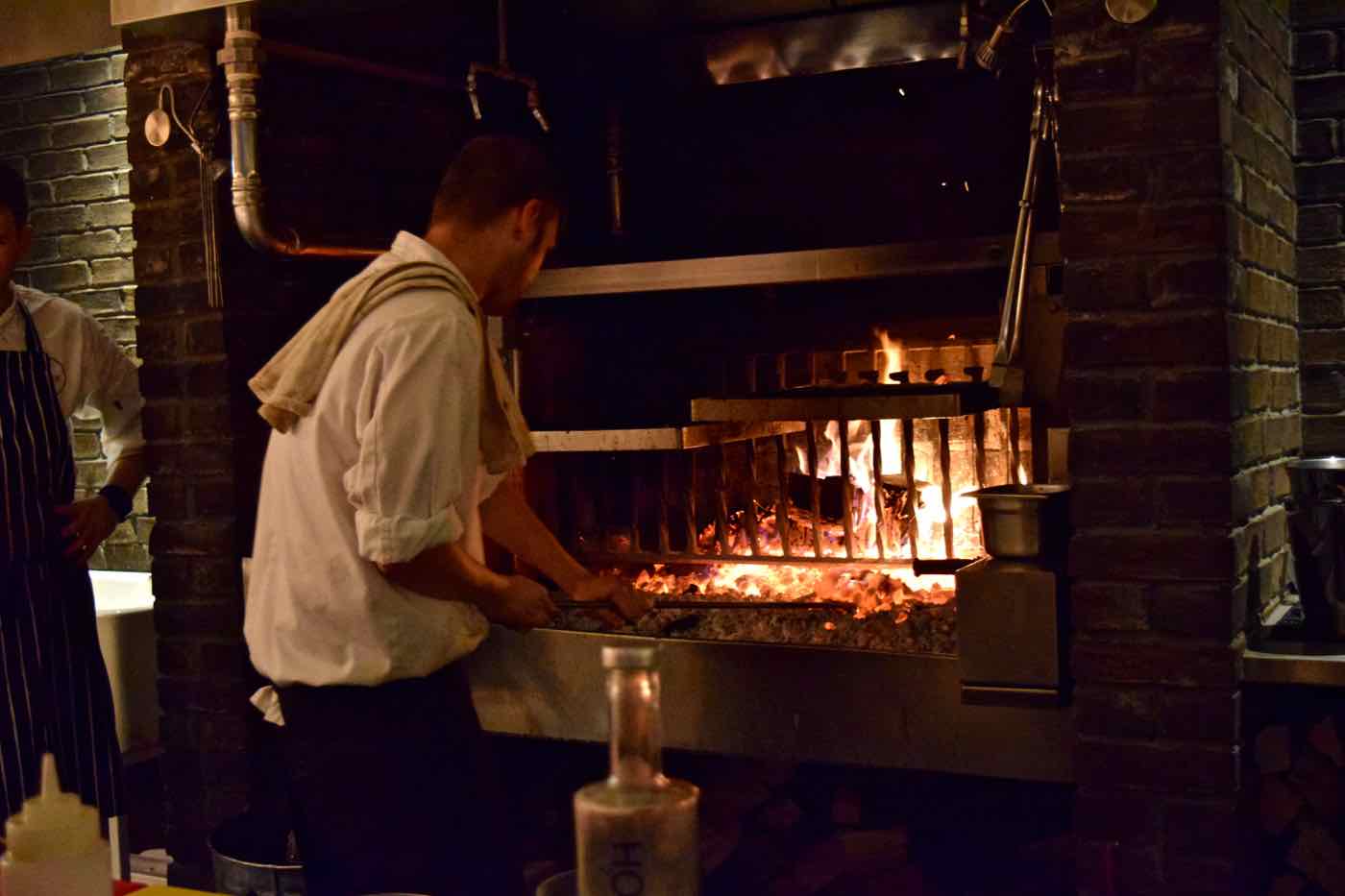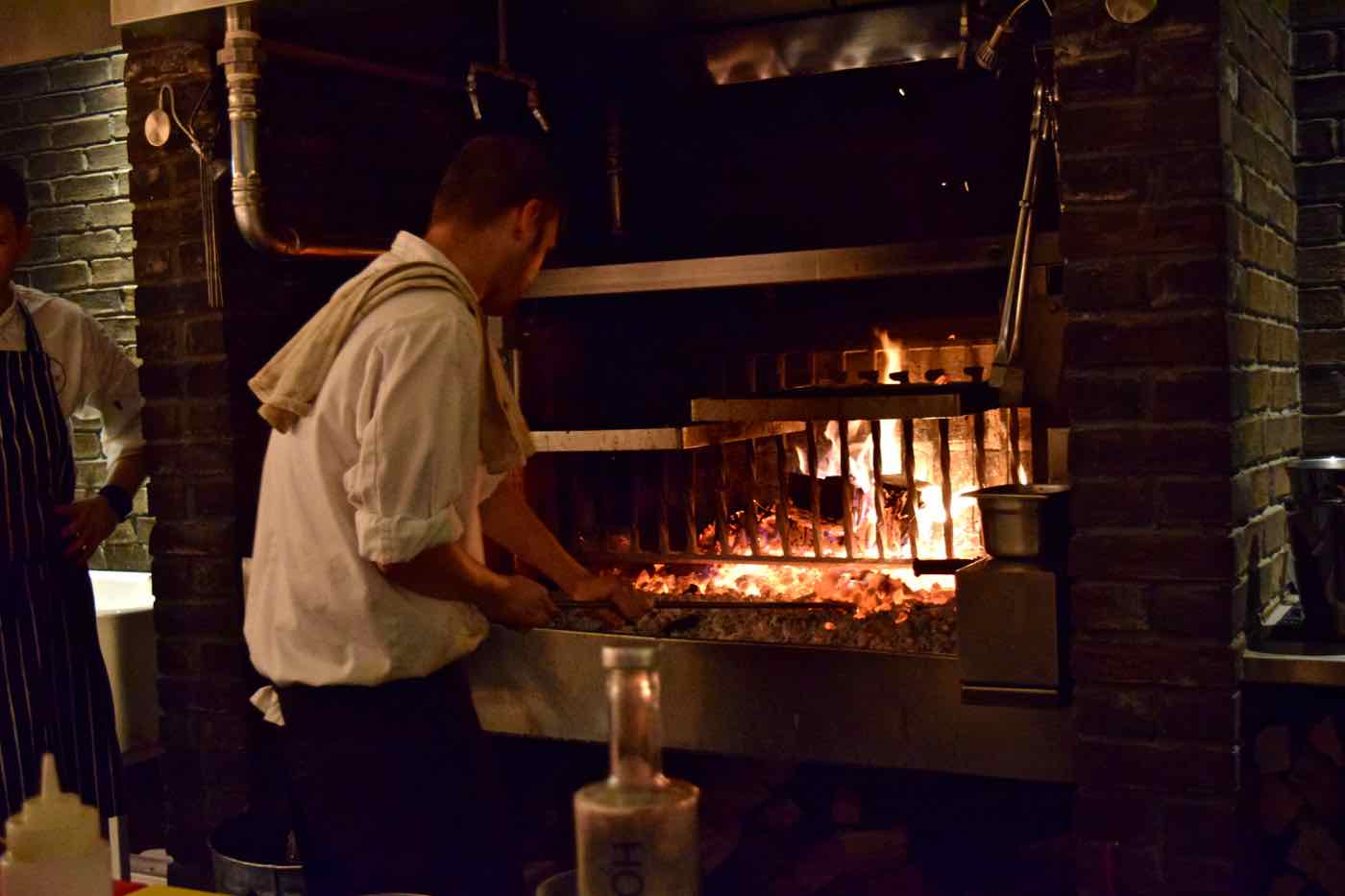 Service was slick and friendly, and there was a real pride not only in their use of local ingredients, but also their homemade creations. Even the sauces on the table (mustard and horseradish sauce, burnt tomato ketchup and smoked chilli brown sauce) were made on site!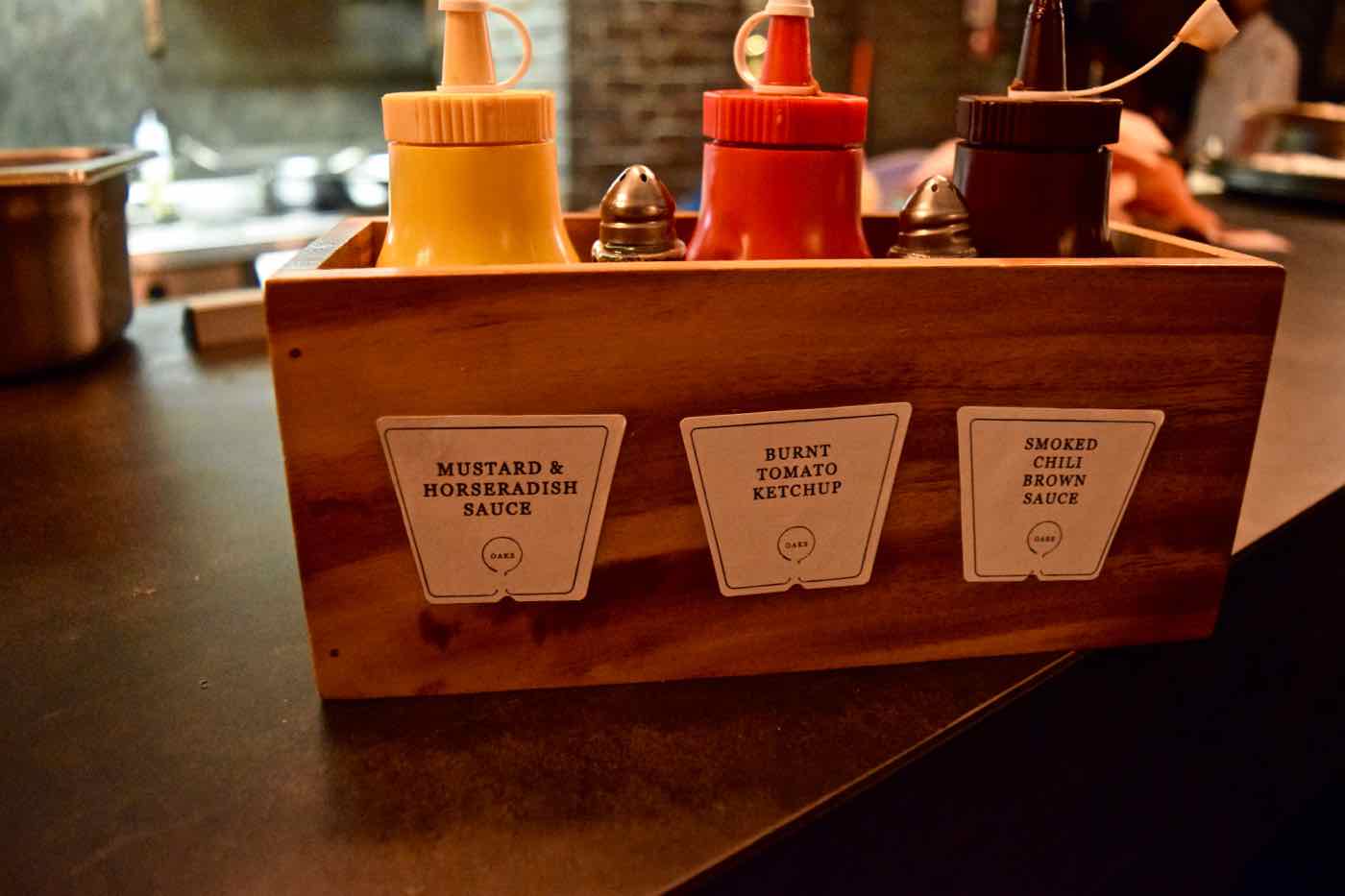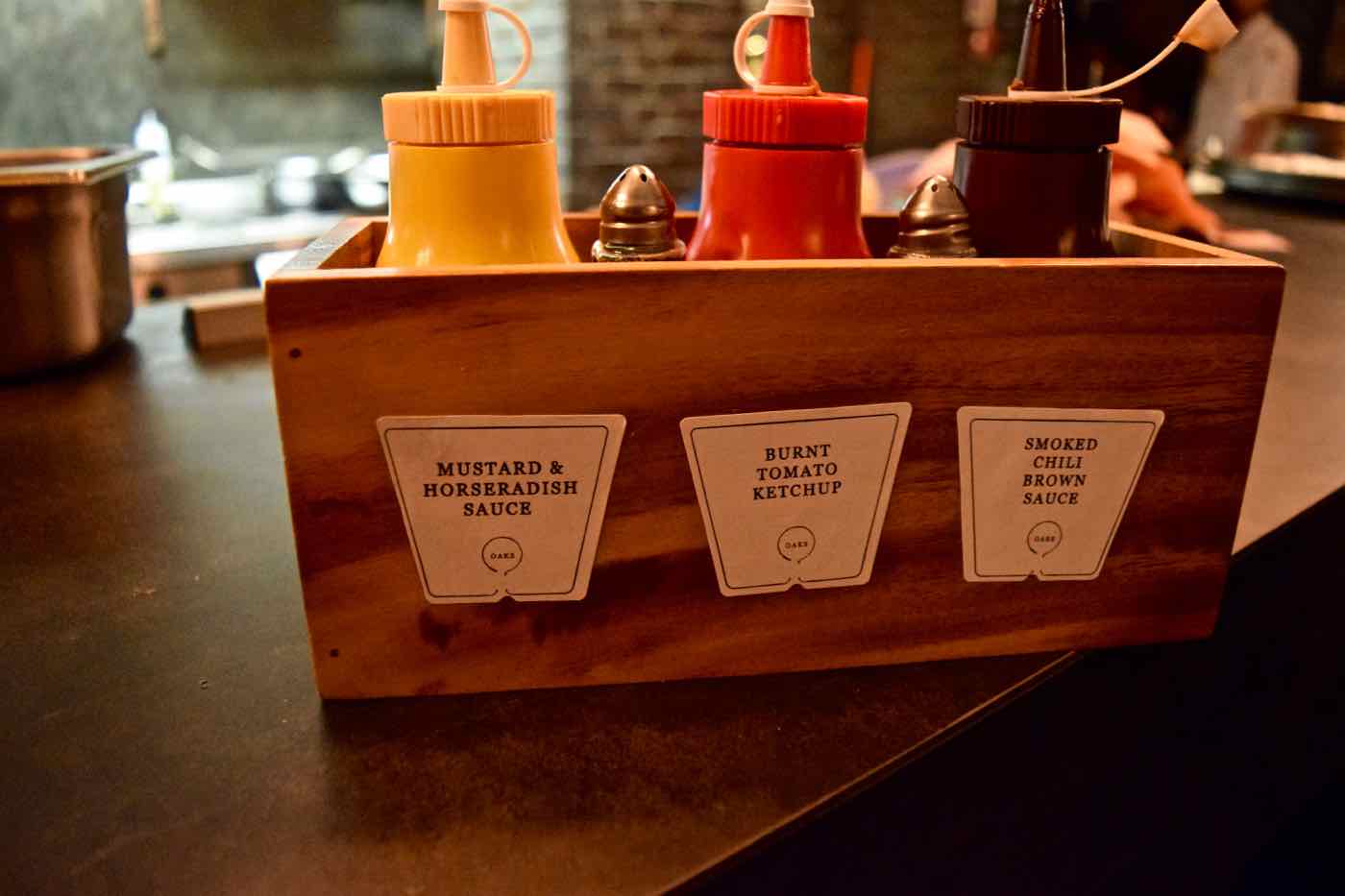 Meat, meat, meat. Oaks is a meat-lover's paradise. There were a few veggie options, but the key items were burgers, sausages and steak. With a few cocktails on the way, we tucked into some quail scotch eggs and battered mackerel. The scotch eggs oozed as I cut into them, and were totally delicious – beefy with a dash of spice.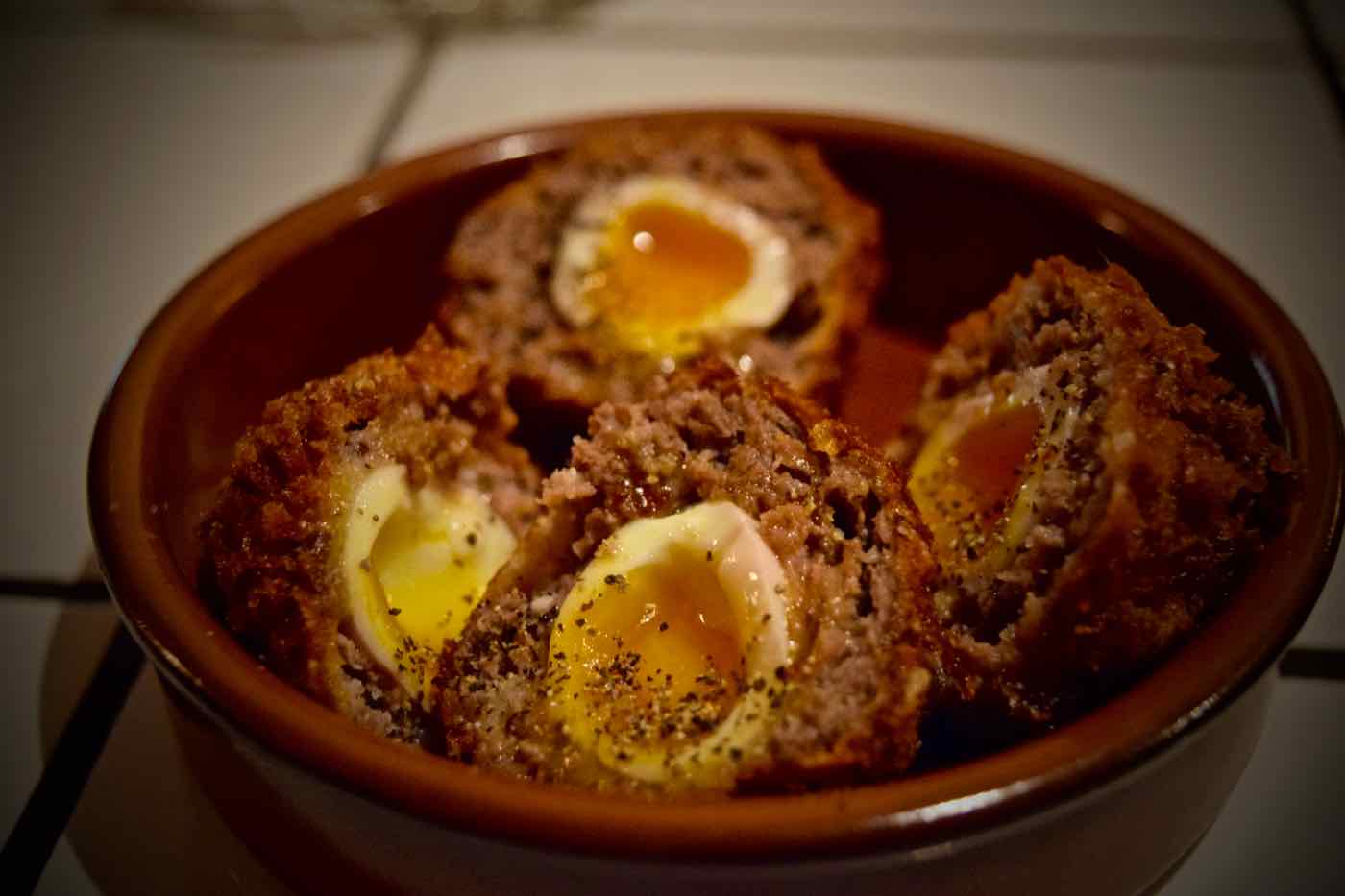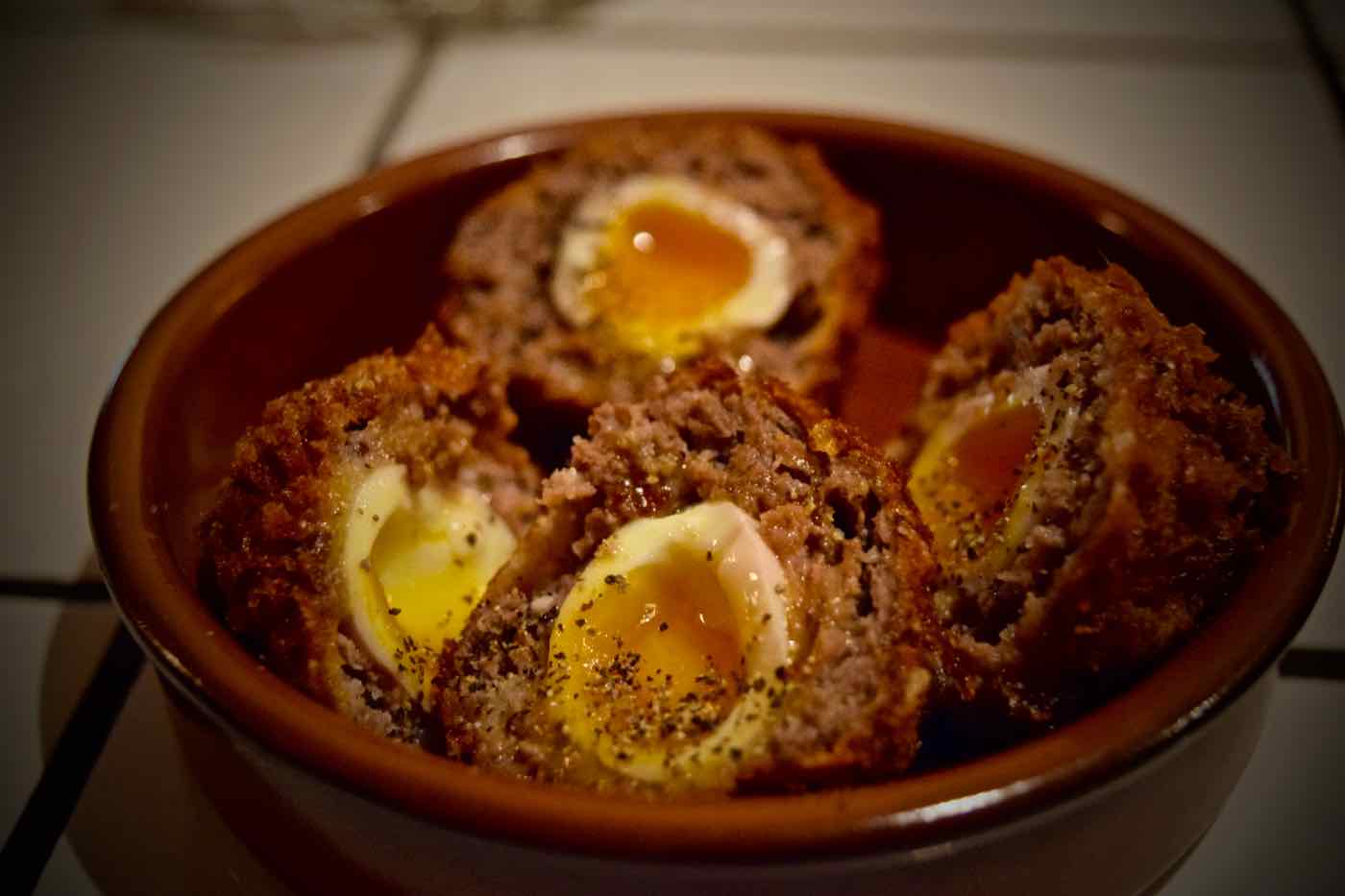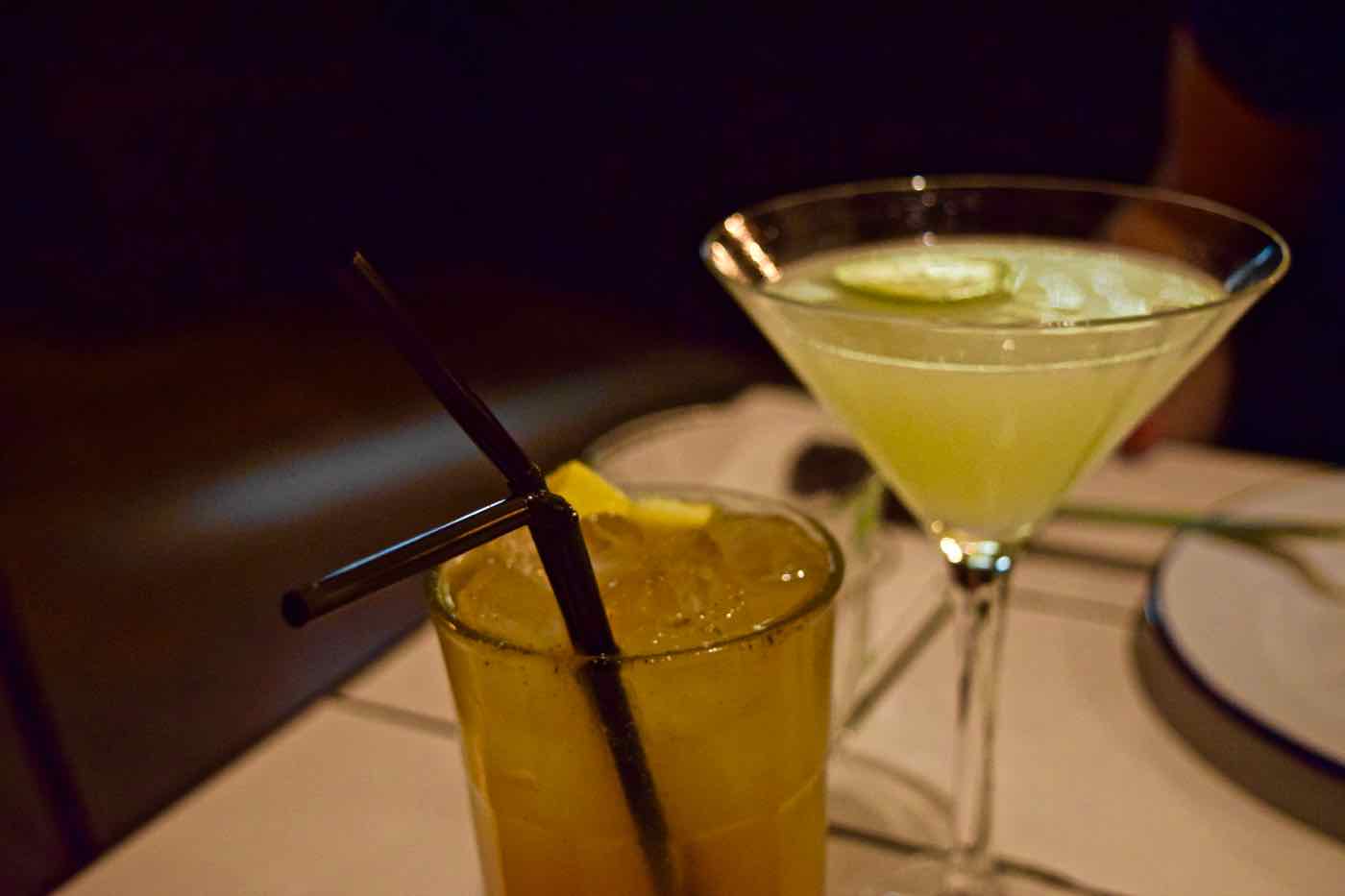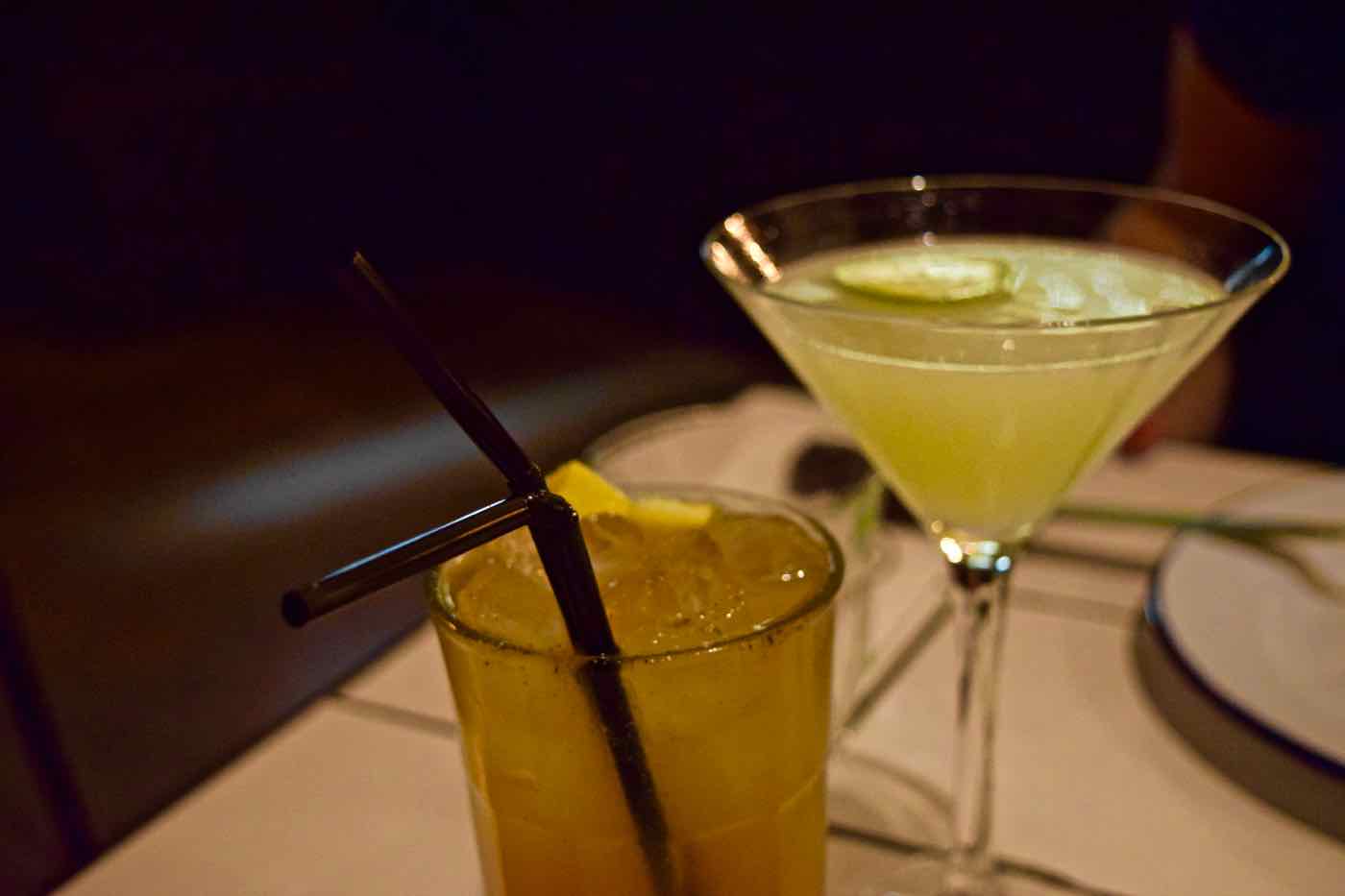 The sausage menu was very tempting with its unusual homemade combinations including lamb, aubergine, tahini, rosemary and confit garlic, and wild boar, purple broccoli and smoked mozzarella. However… WE were craving steak.
We ordered the ultimate… the 750g cote de boeuf to share. £28 seemed very reasonable for the large, perfectly pink steak that arrived. The menu of sides was very tempting so we ordered a few.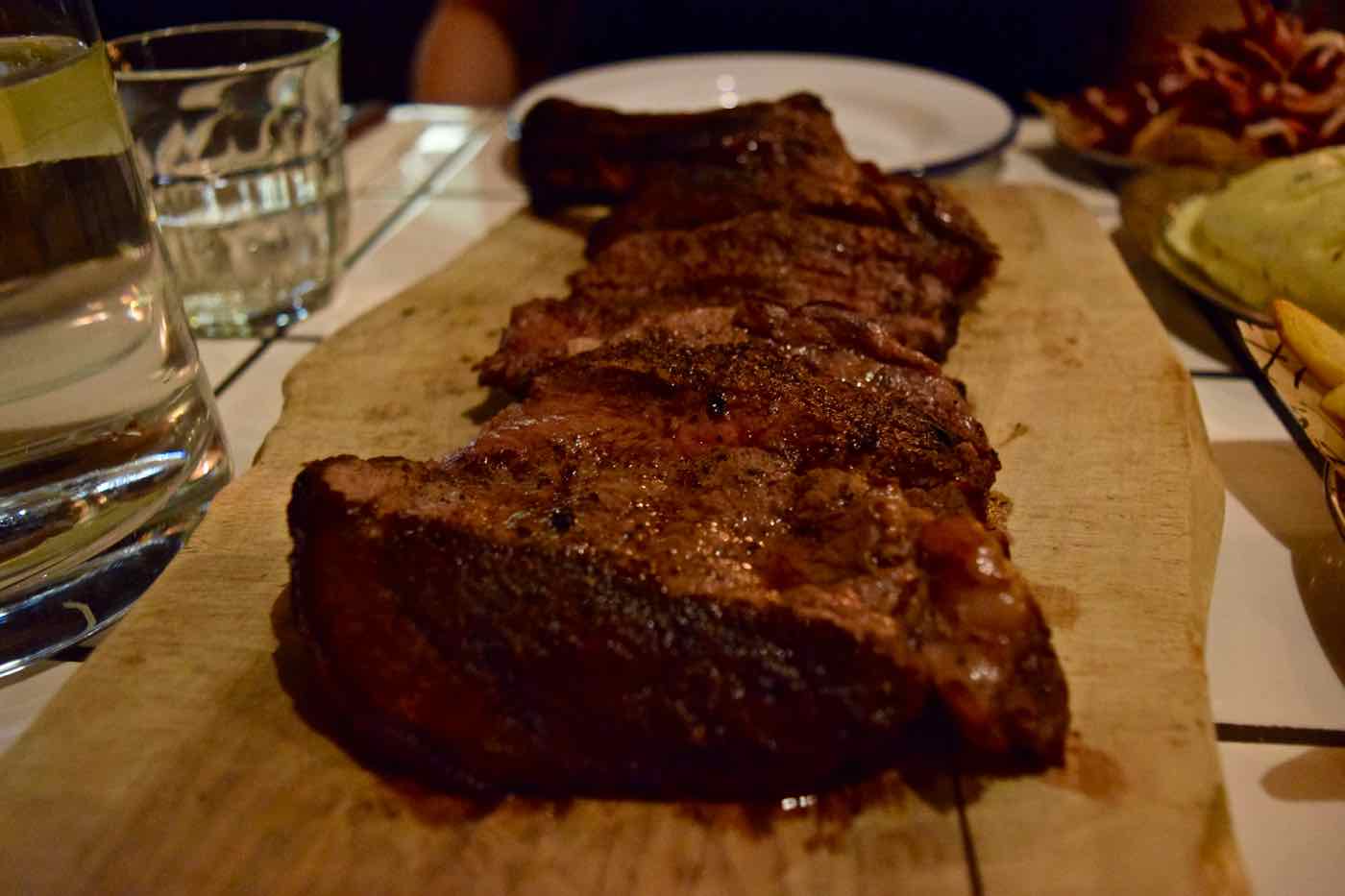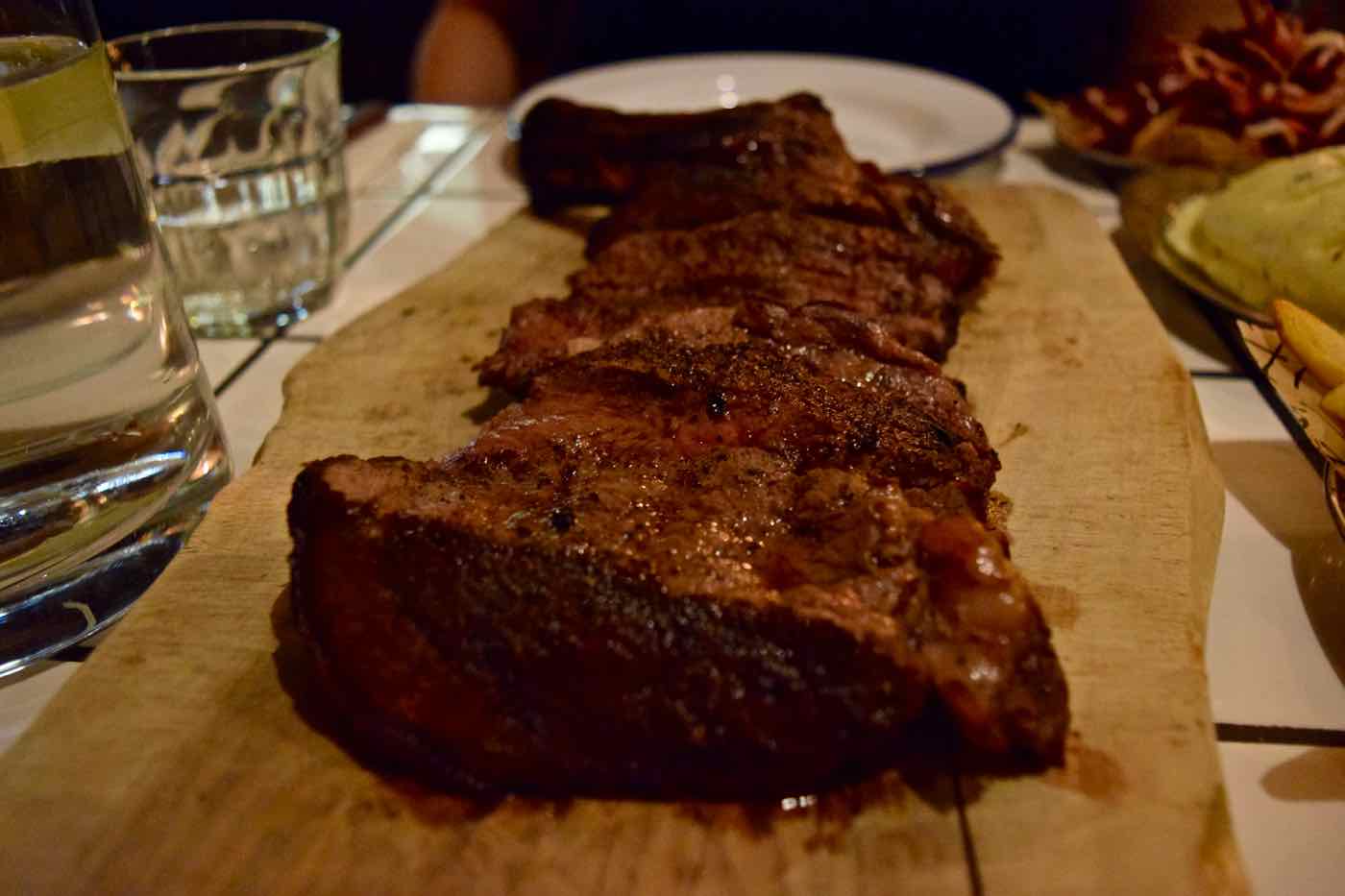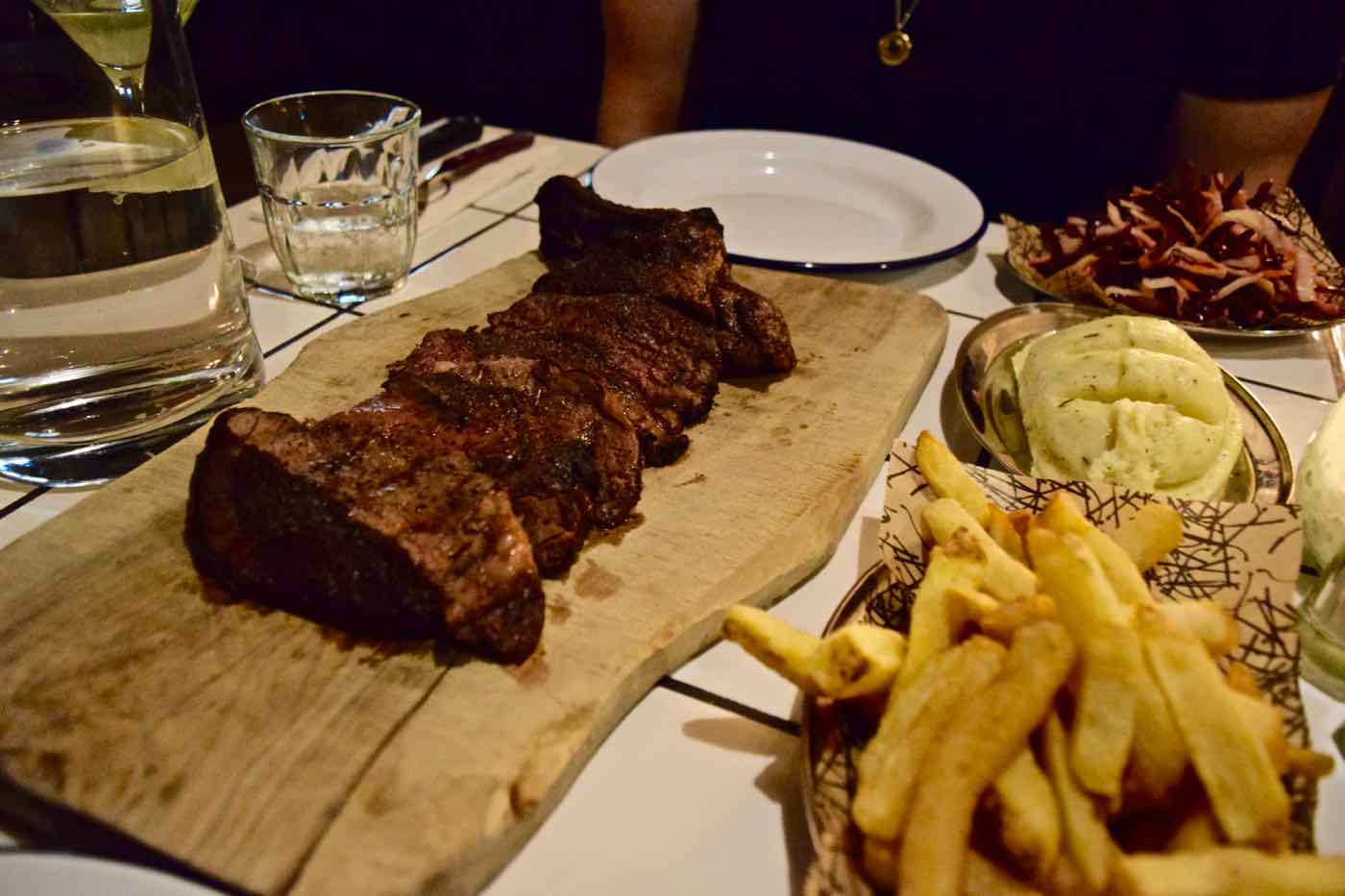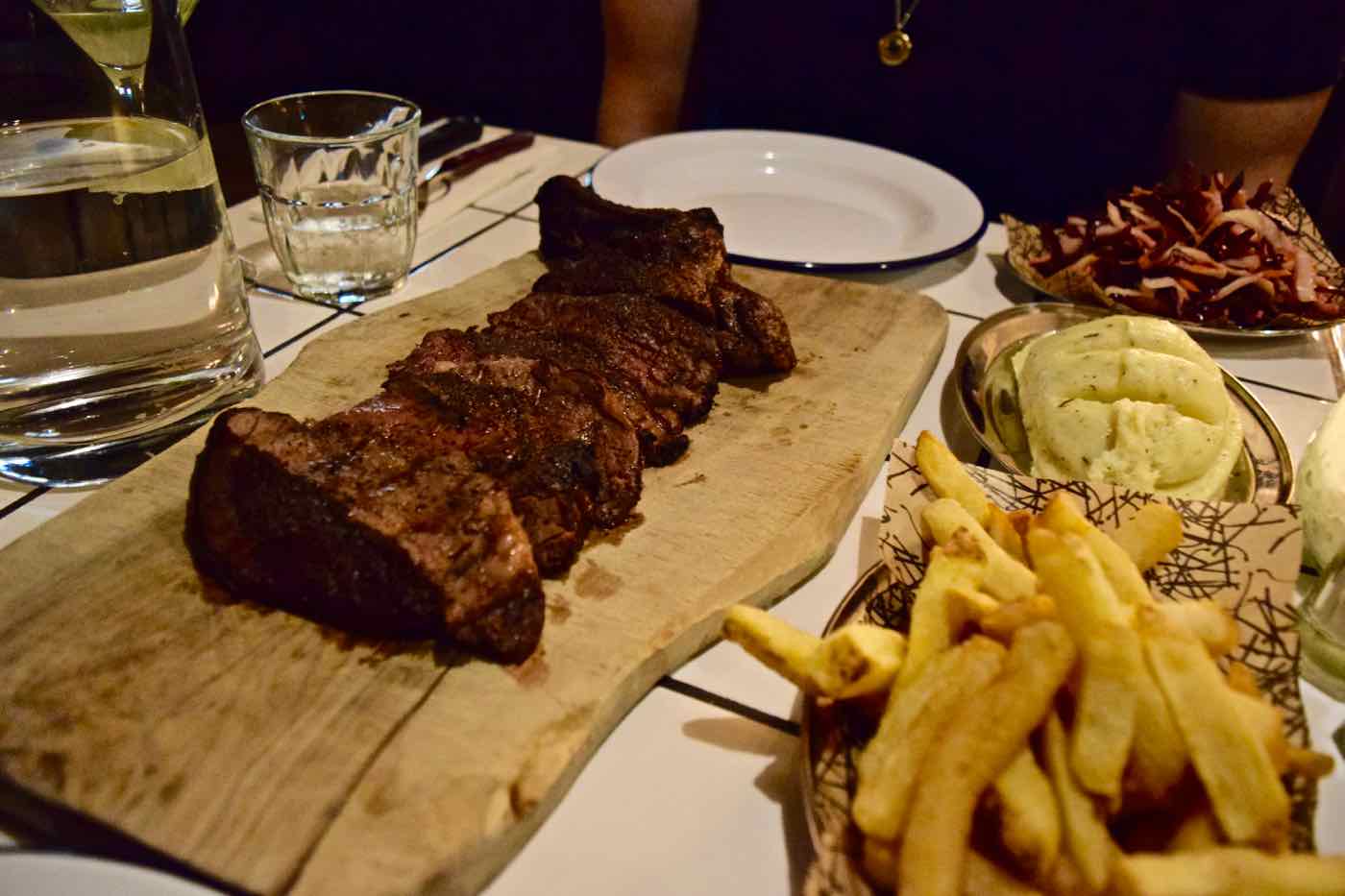 The rough cut chips had just the right amount of crunch, and the coleslaw was refreshing, more like a light salad with a hint of rosemary than the mayo-heavy sort we've become accustomed to. The star dish was the truffle mash, which was rich, flavoursome and complemented the beef perfectly.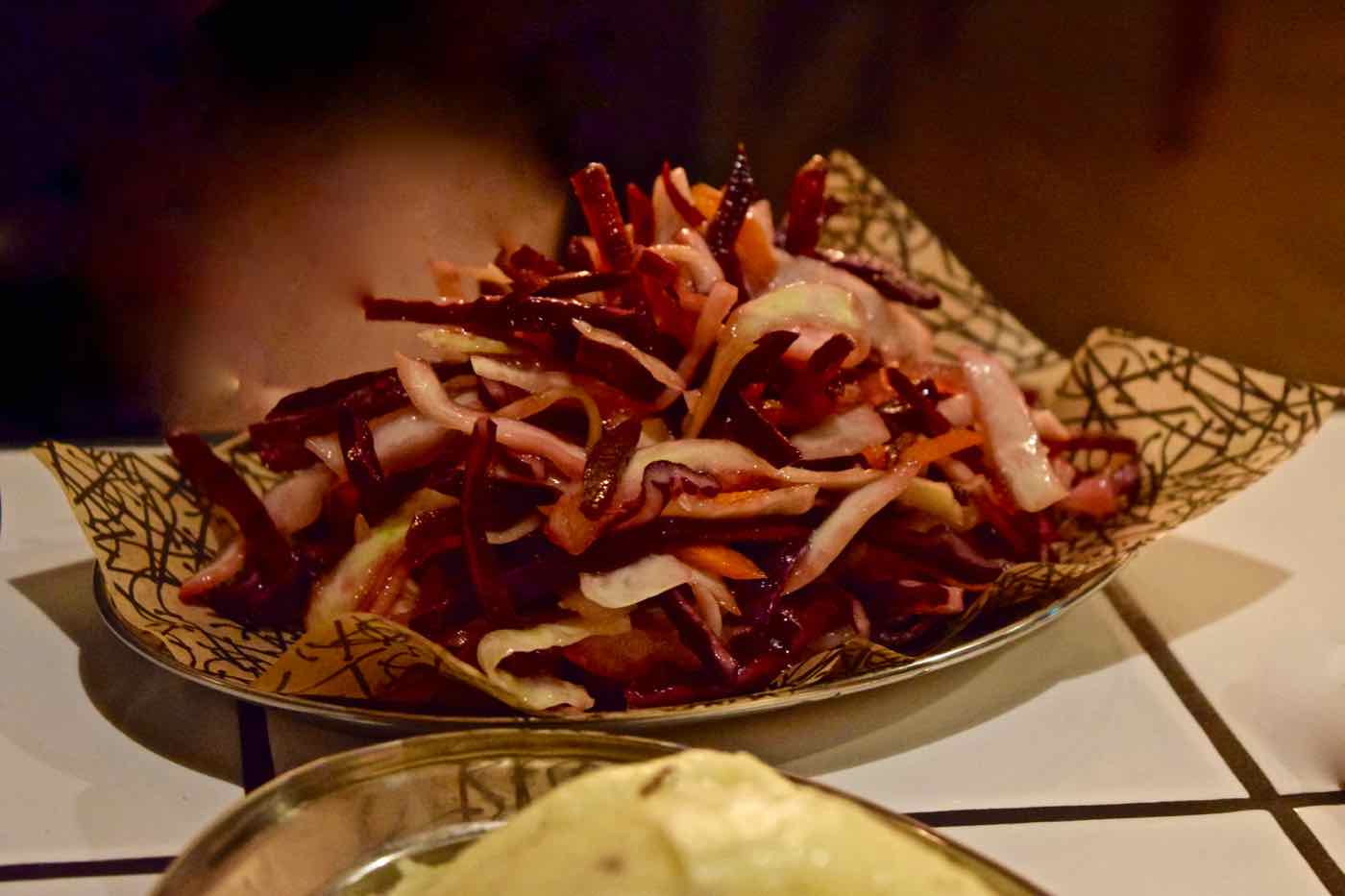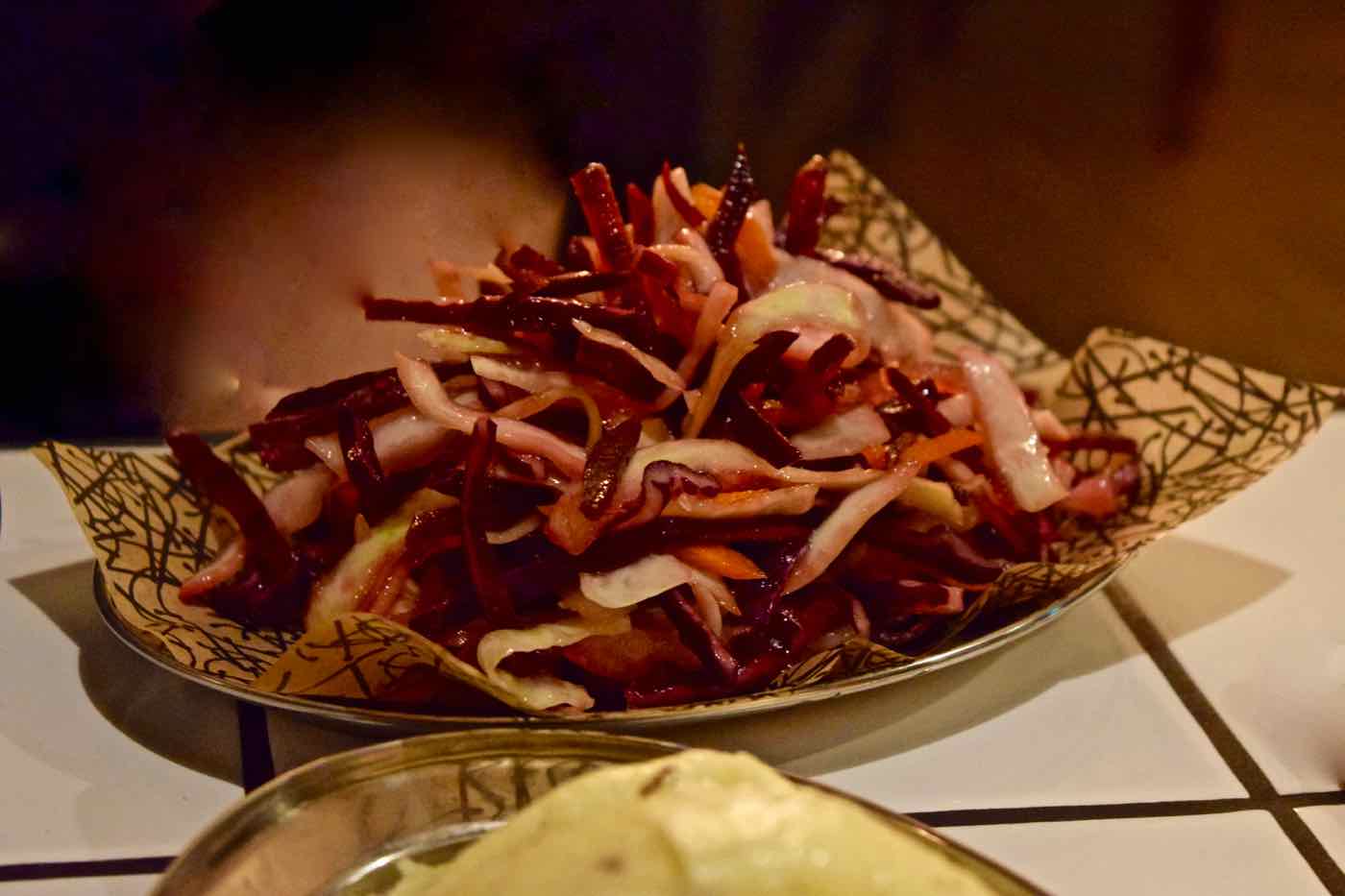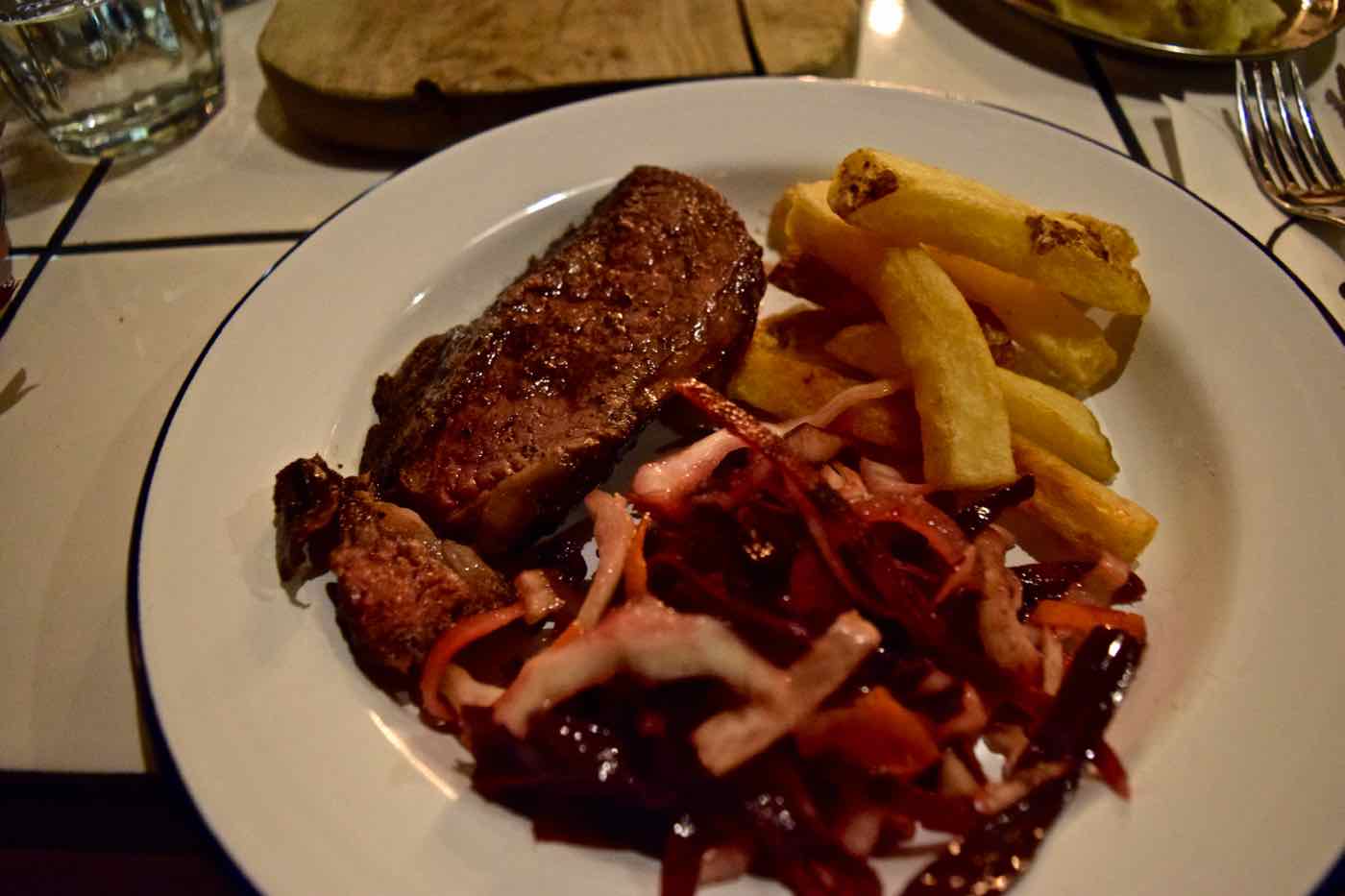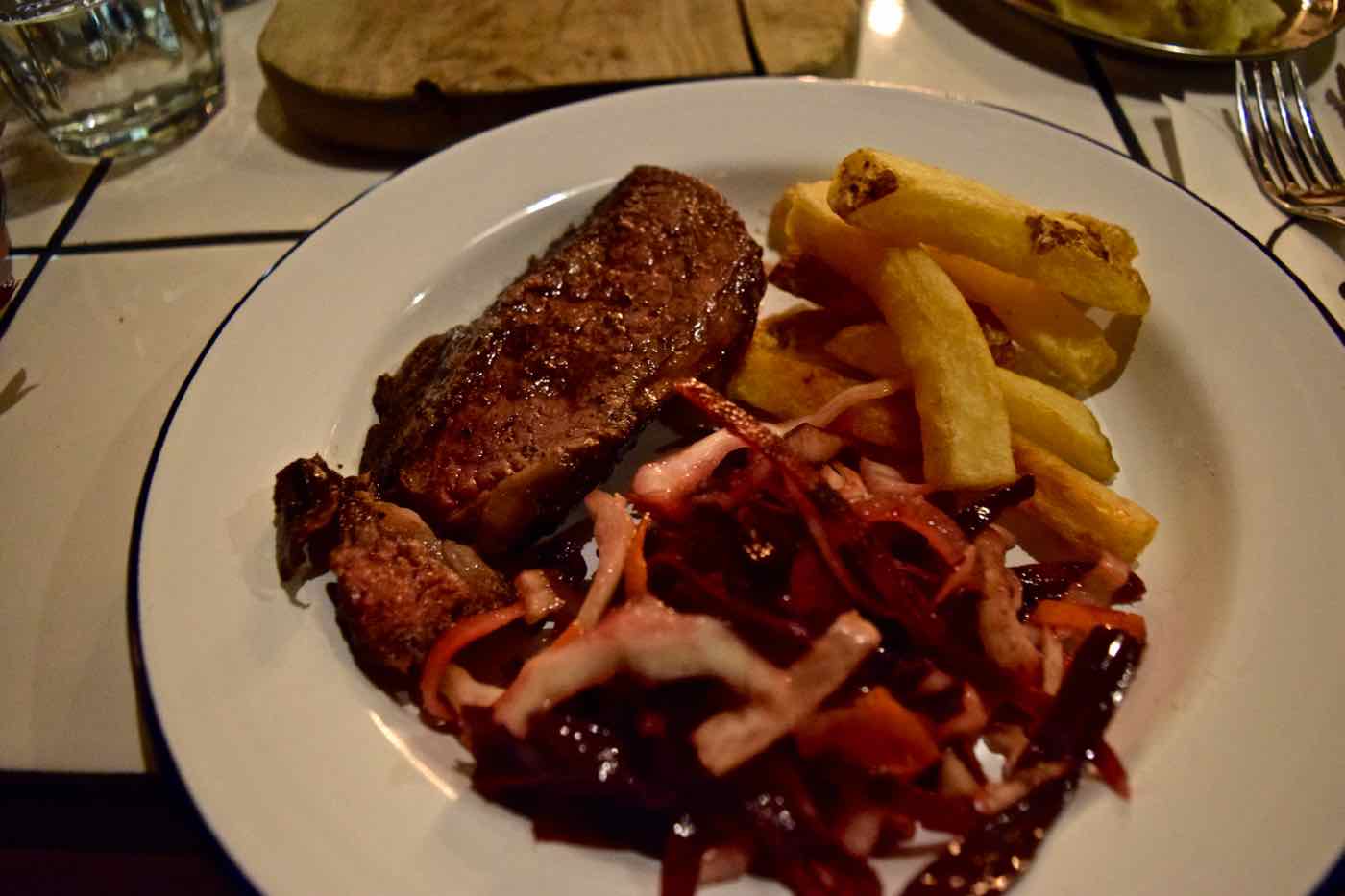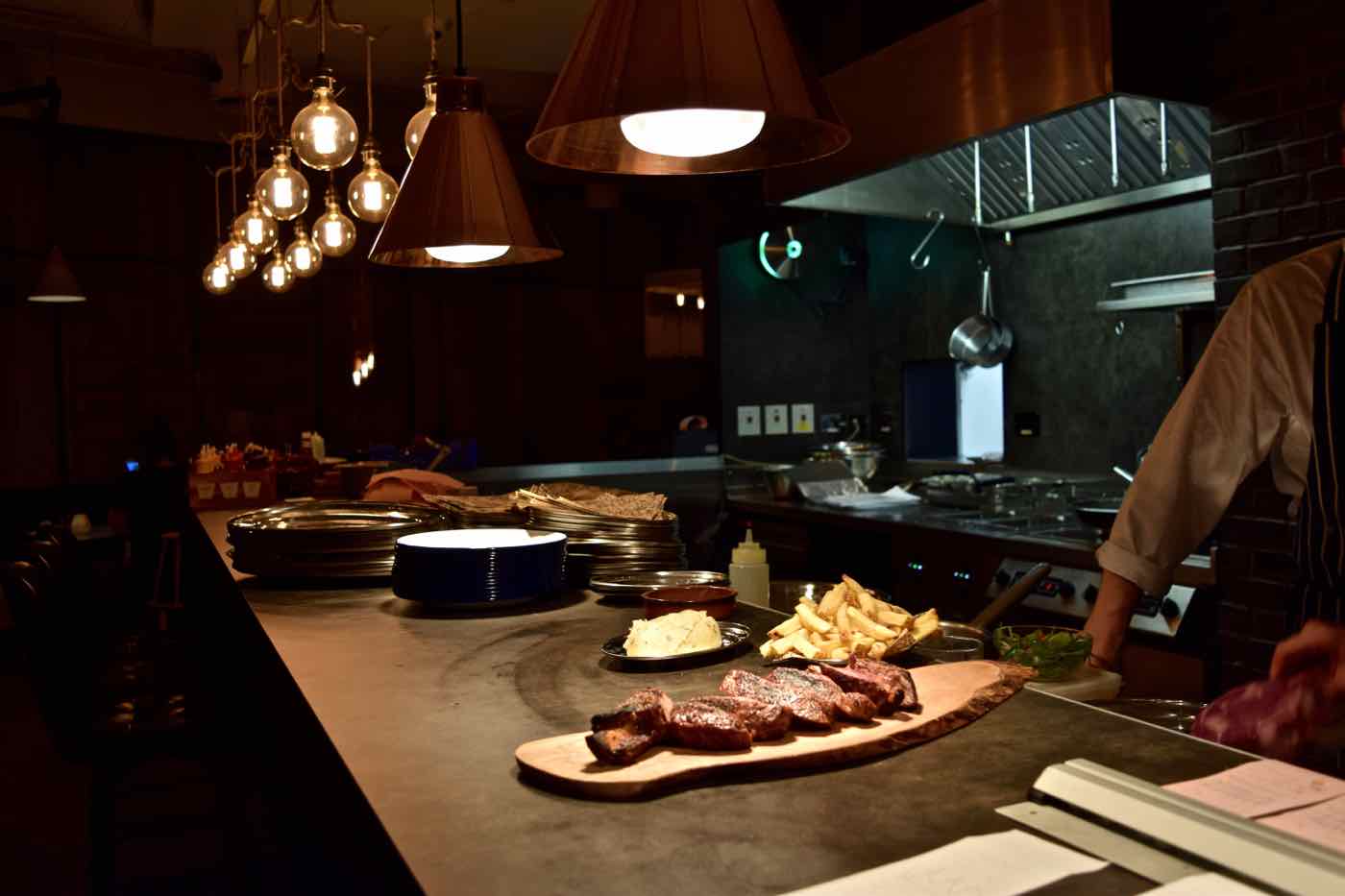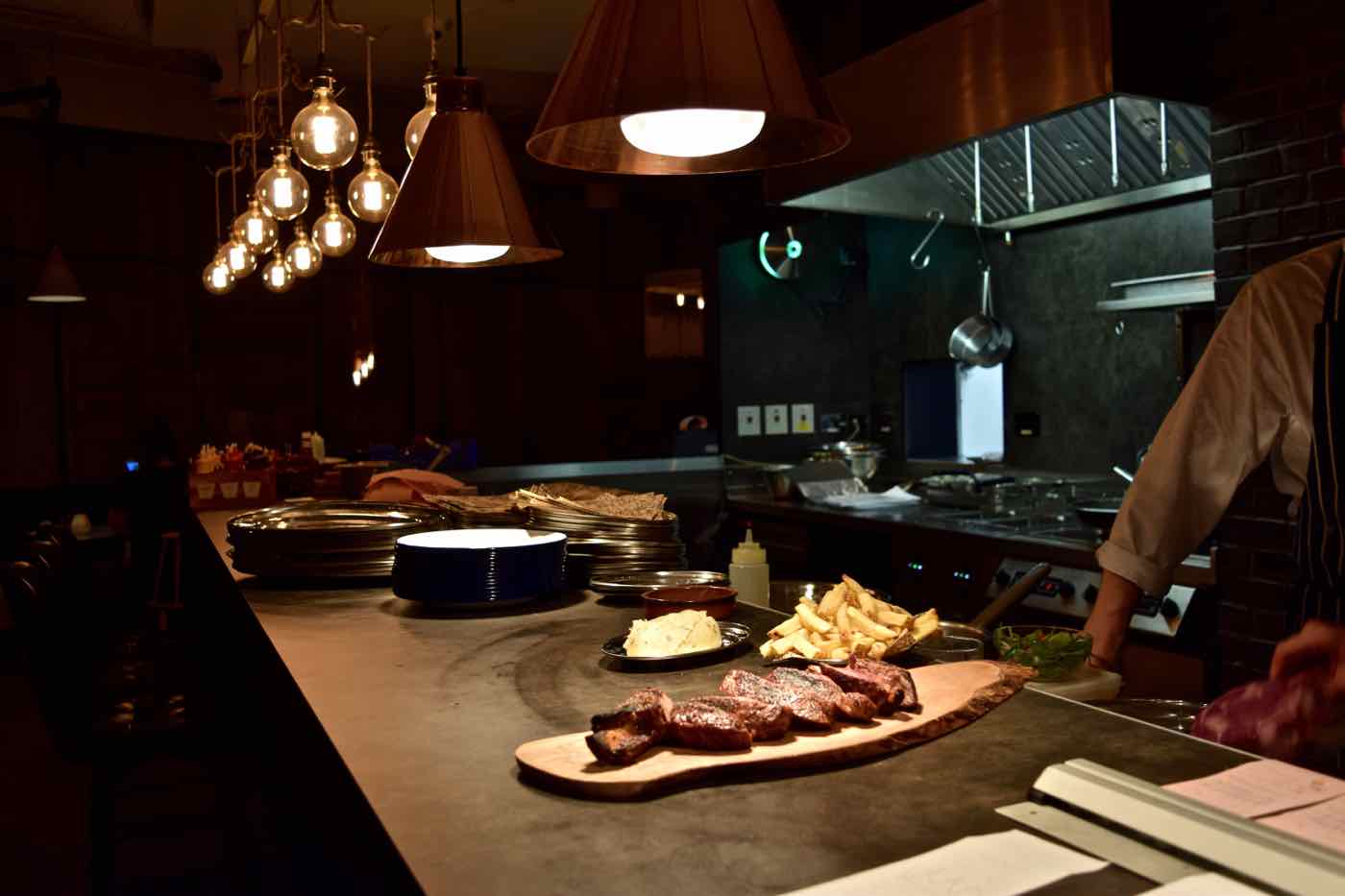 With no space for dessert, we finished our cocktails, enjoyed the buzz of the restaurant and show kitchen, and ventured off into the night… but not before licking the plate of truffle mash clean!
Dinner for two with drinks, approx. £70. Find out more about Oaks here.
Thanks to Experience Nottinghamshire for inviting me to explore their city.