Time to check out Osmanli Manor Hotel in Cappadocia, Turkey.
Cappadocia is a land of boutique hotels. Tourism is booming in the towns of Göreme, Ürgüp and Uçhisar, but the region hasn't been spoiled by giant chain hotels… yet. Instead, small hotels designed, built and run by locals, complement the landscape of caves and rocks.

After two nights enjoying the seclusion of Kale Konak Cave Hotel in Uçhisar, I moved to Osmanli Manor Hotel located in Cappadocia's main town of Göreme. I chose the manor not only because Göreme offers more in the way of dining and shopping, but it is also one of a handful of new build boutique hotels that had opened in recent years.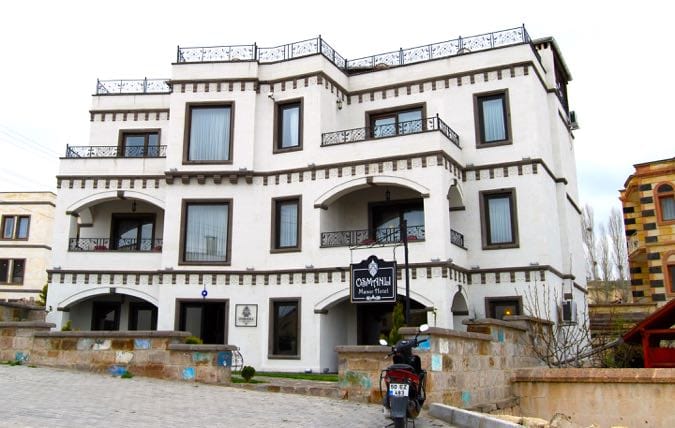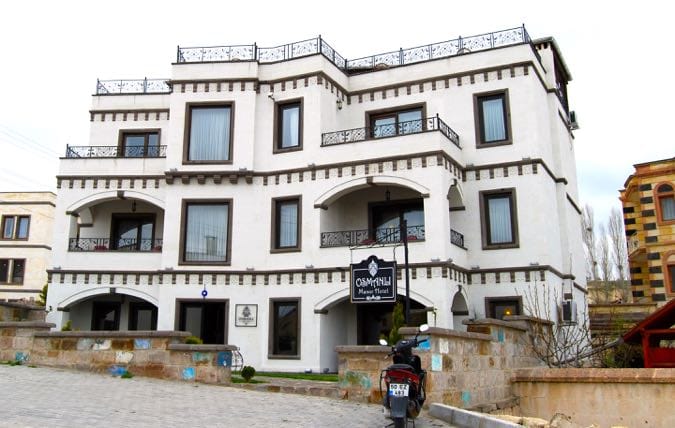 The hotel is run by Australian/Turkish couple Fiona and Mustafa. She recounted the tale: "15 years ago I was backpacking through the area, fell in love, and the rest is history." They lived in Australia for a few years, and then decided to return to Cappadocia to open the hotel.
There was a feeling of grandeur as I entered, but any stiffness quickly disappeared once I spotted two young children by reception. Their 'help' with check-in provided much entertainment! Also adding to the family-run hotel vibe was an affectionate dog called Penny.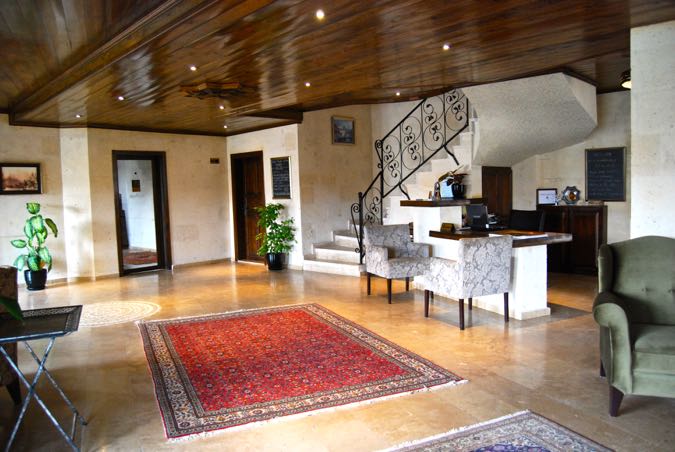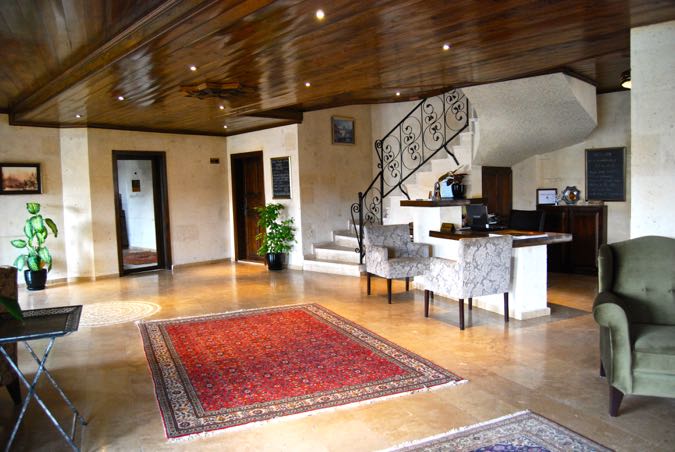 During my visit in April, the area was suffering from some unusually Arctic weather, so I was pleased to see a log fire in the lounge area by reception with some large, inviting armchairs. I knew where I would be spending some serious time!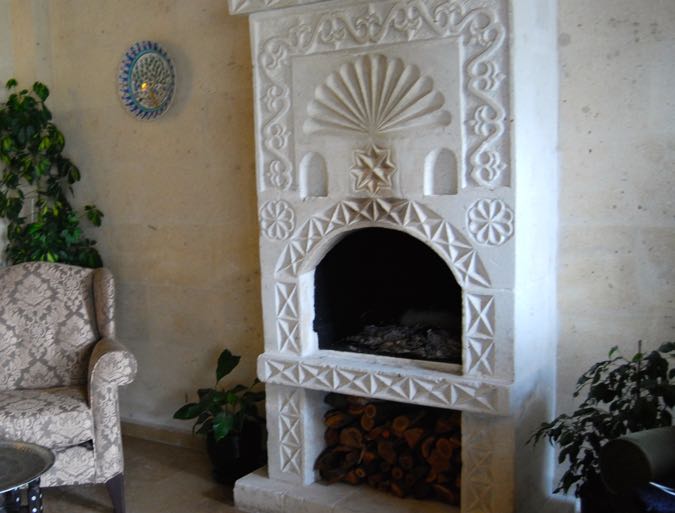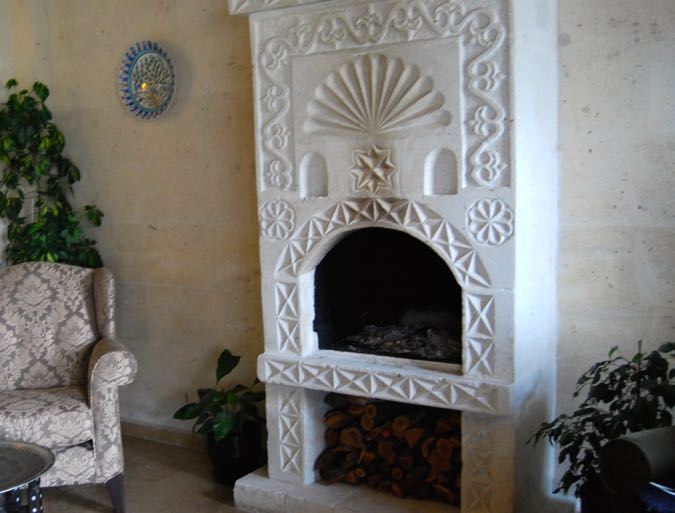 The conversation during check in was informal and warm. The hotel has 12 rooms and mine was up on the second floor. I was told I had been upgraded from a standard room to a spa room (the difference being it had a jacuzzi bath). It was a beautiful large room, but best of all had a balcony looking out onto some of the incredible Cappadocian rock formations. If only it was warm enough to sit outside! The elegant décor and lighting fixtures complemented the beige stone of the walls.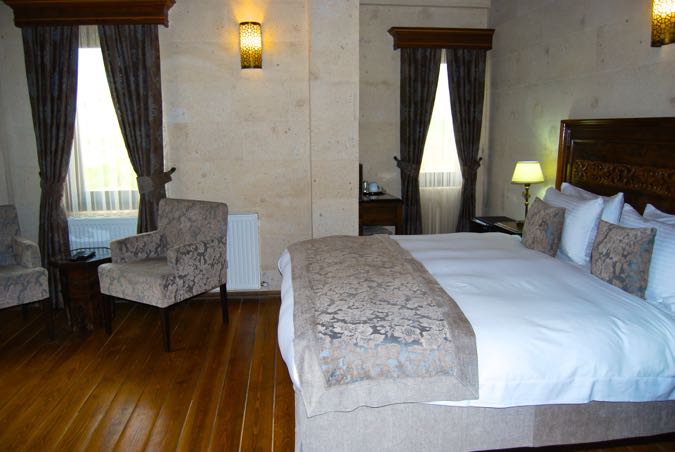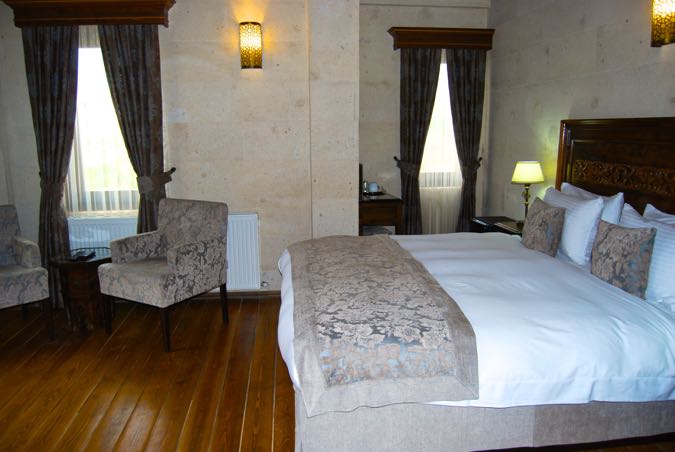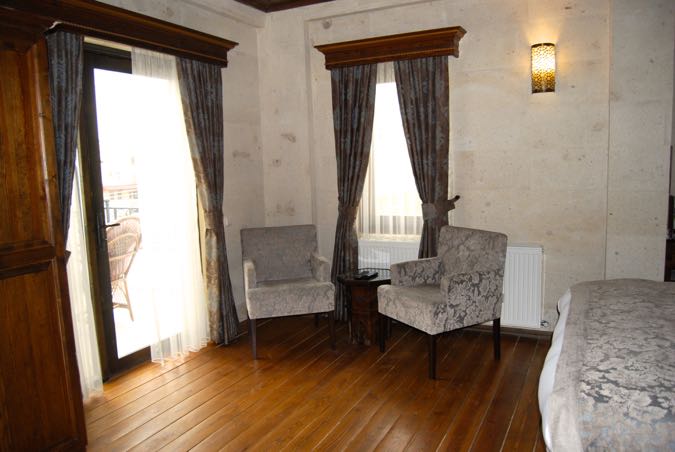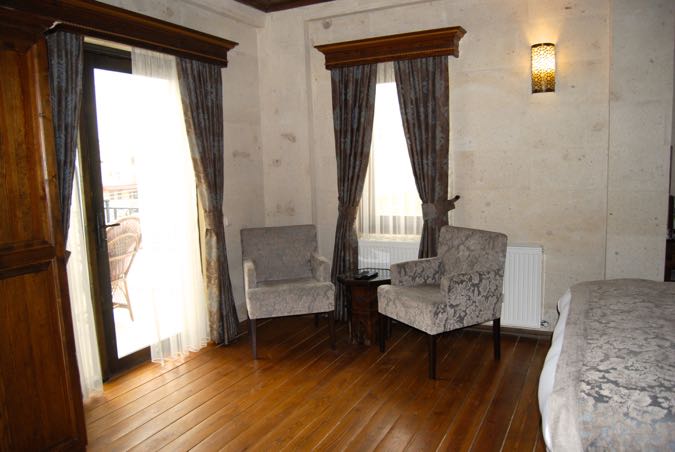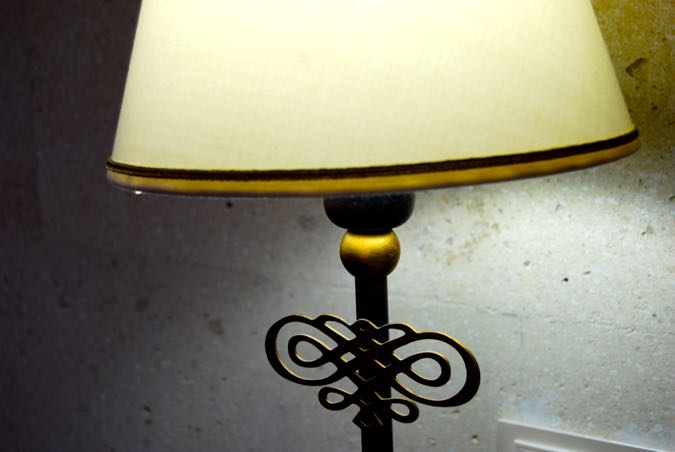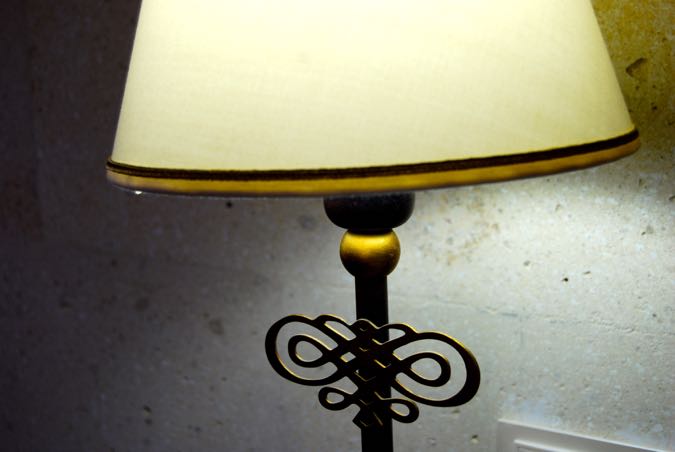 The room had everything you would expect from a boutique hotel – TV, Wifi, tea and coffee making facilities and a fridge. The bathroom was attractive – with mosaic tiles above the jacuzzi bath.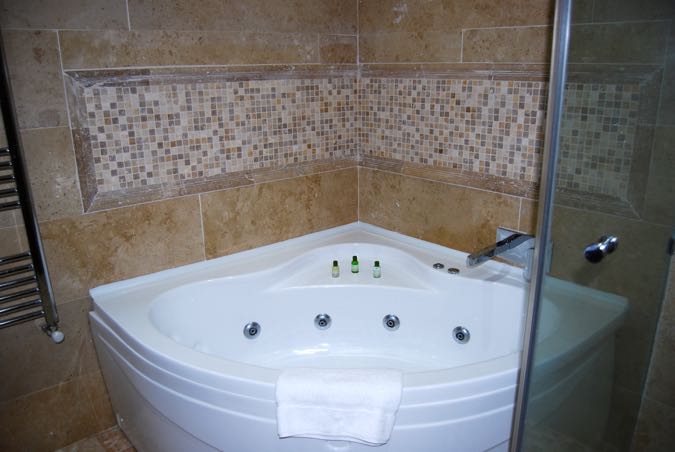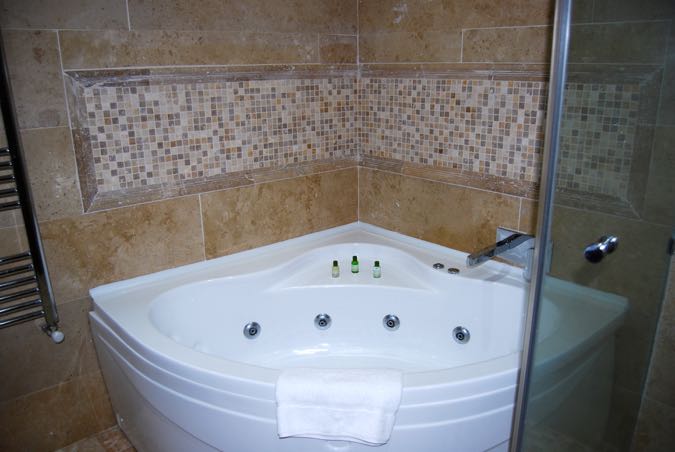 On the top floor was a large restaurant area, where a buffet breakfast was served. The room was stunning, with a fireplace at one end, ironwork tables and chairs (fitting with the ironwork throughout the hotel) and a large cushioned seating area in one alcove.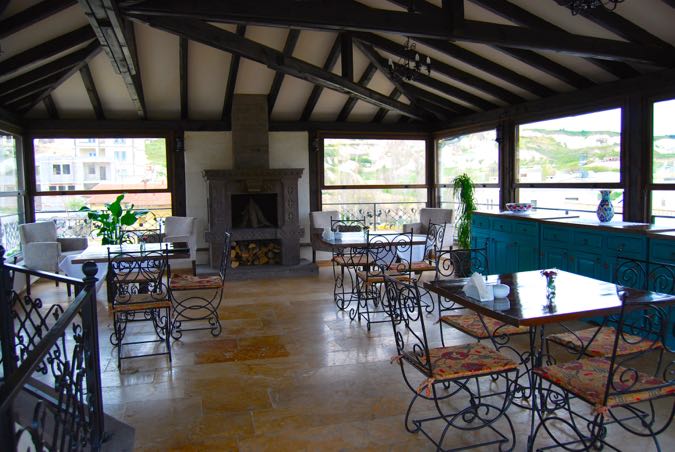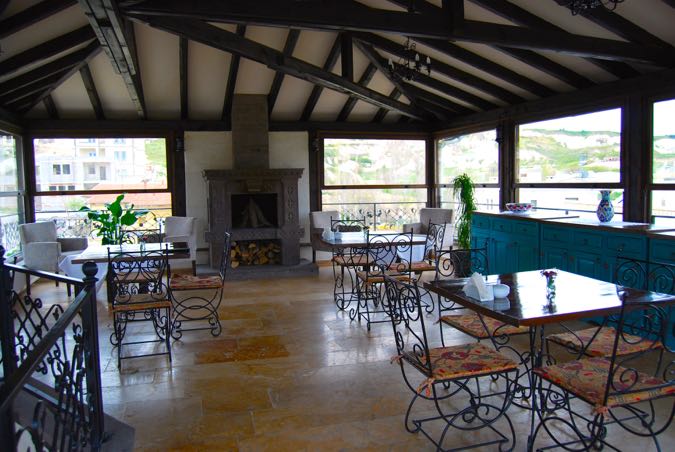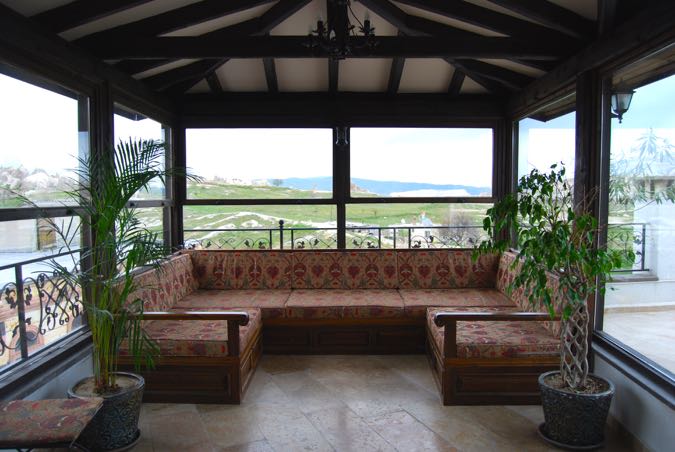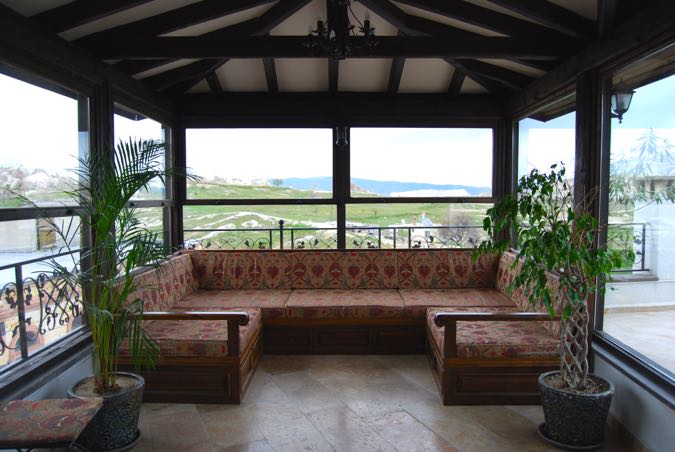 Large doors led onto a huge roof terrace. I imagined in summer months this would be a spectacular place to sit having breakfast in the sunshine or a BBQ in the evening.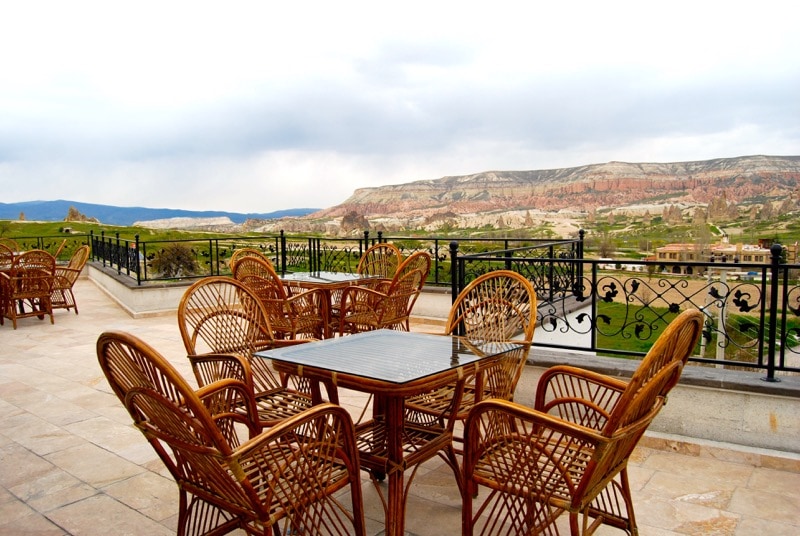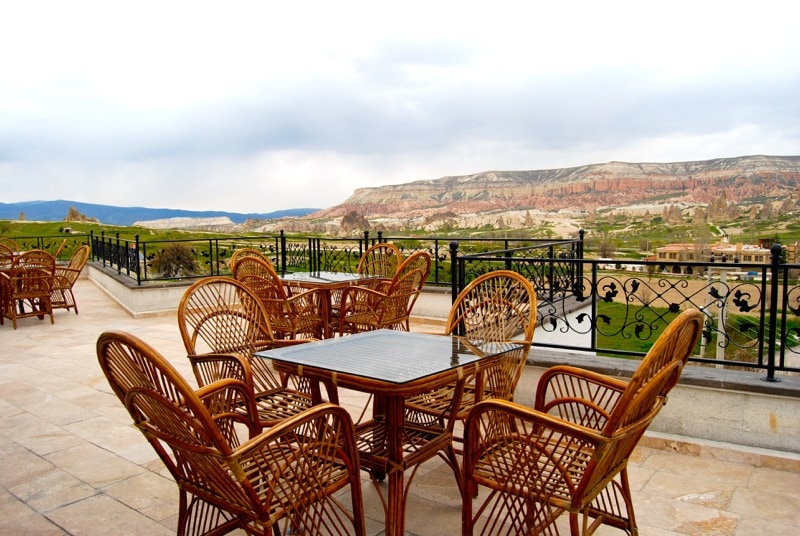 The breakfast was a traditional Turkish buffet affair – lots of cheese, bread, olives, salad, pastries, fruit, jams, honey and more. On a screen played a video of Cappadocia's highlights.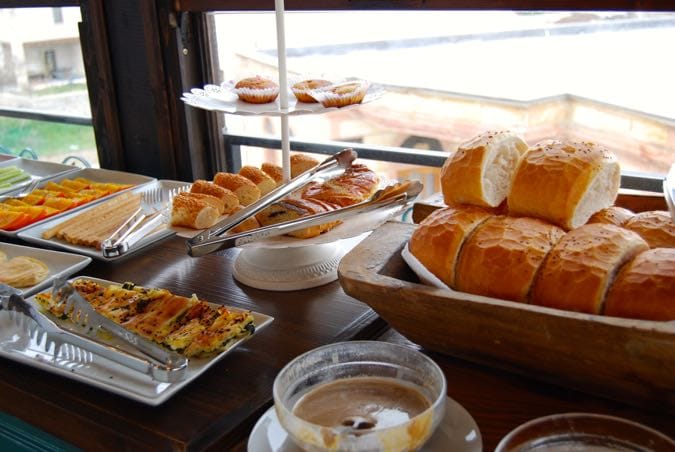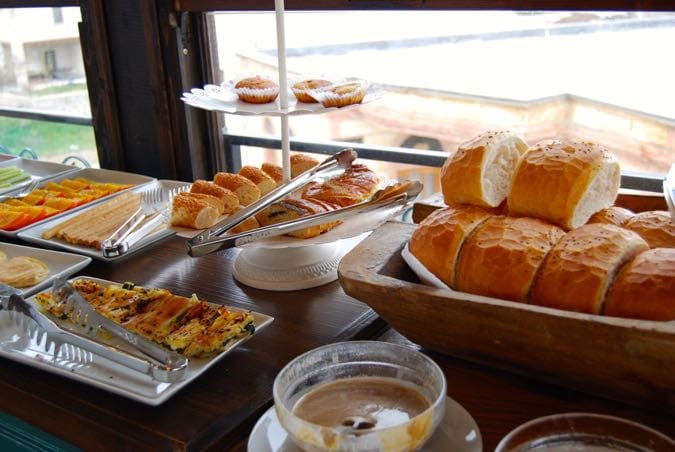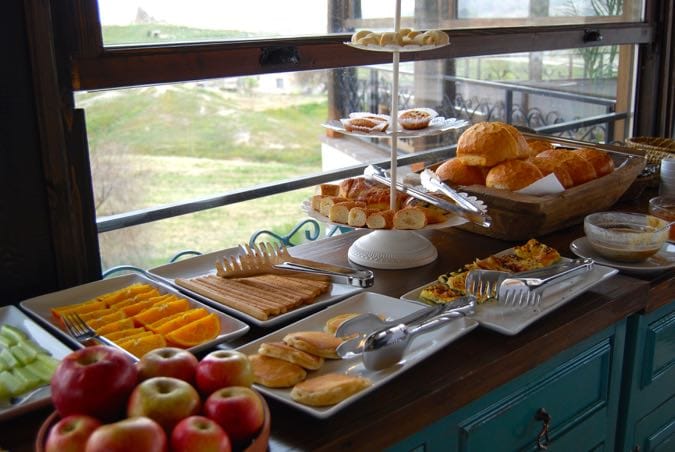 One note on the design of the hotel – due to the stone building materials, I noticed they had the potential to amplify sounds of doors slamming. As many guests visit the area for hot air ballooning (which I would definitely recommend!) there is a chance of being woken around 5am when they depart. However, I must add that this is the case in most hotels in the region.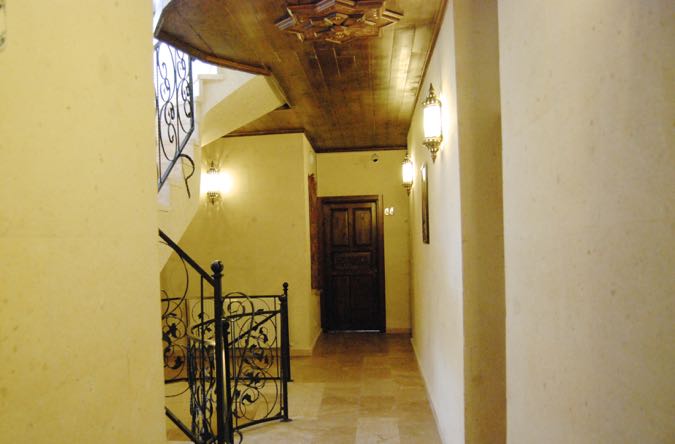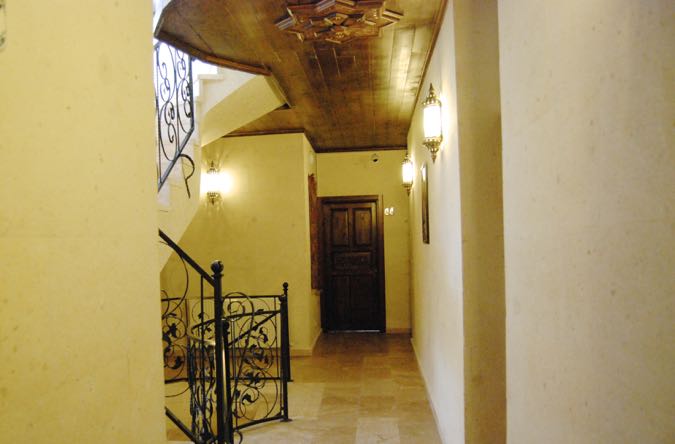 In terms of location, Osmanli Manor is at the far end of Göreme. It took around 10 minutes to walk to the town centre. While that doesn't sound far, it felt it in the cold temperatures I was dealing with. I'm sure it would be a very pleasant stroll in the warmer months.
Osmanli Manor is definitely a hotel worth considering when visiting the region. While it doesn't have the character of the cave hotels in the area, it does offer a high level of sophistication at a very reasonable price. It also delivers a great amount in terms of hospitality and warmth from the family running it.
Rooms start from £36 (54 EUR and 155 TL). For more information, click here.