Time to check out the Point Hotel Taksim in Istanbul, Turkey.
With only a few days in Istanbul, the dilemma is whether to stay in the old town close to landmarks such as The Blue Mosque, Hagia Sophia and the Grand Bazaar, or stay in the modern town, in the heart of the shopping, dining and nightlife district. I opted for the latter, and enjoyed 4 nights at the Point Hotel Taksim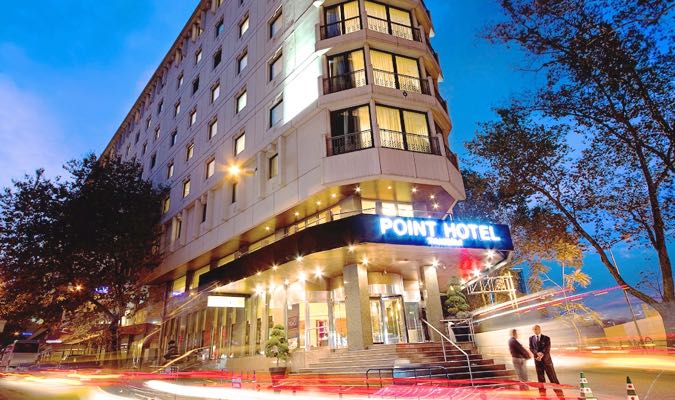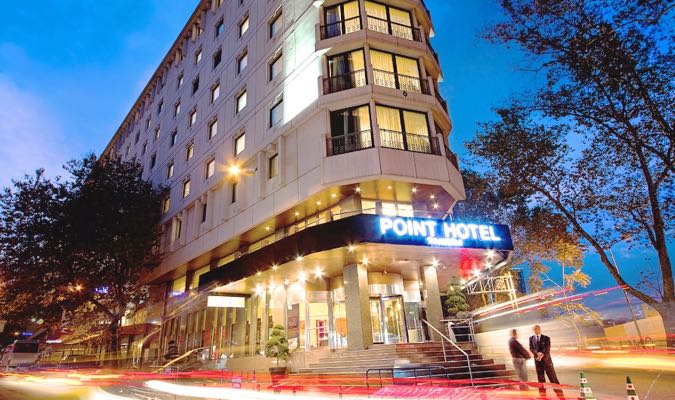 It prides itself on being an affordable 4 star hotel, within walking distance of Taksim Square – one of the best areas to stay in Istanbul. The name? Well it's a triangular building, with the entrance being at a point. It boasts a 9th floor restaurant (where breakfast is served) with panoramic views of the city. There is a spa, gym and swimming pool in the basement, and a Japanese sushi restaurant and bar on the ground floor. It provided the perfect base for a city break.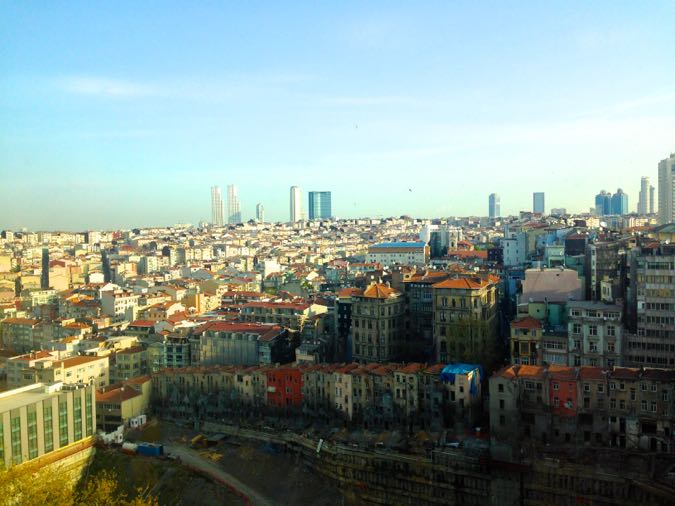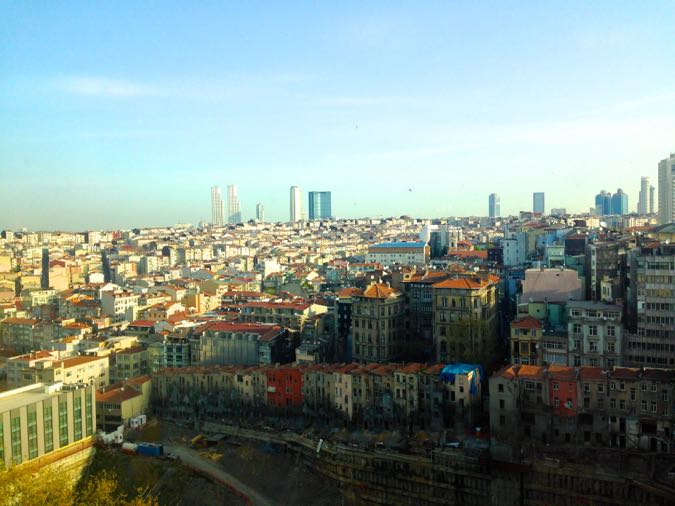 While there, I stayed in three different rooms, on different floors (I'll get into why in a moment!) They were all clean, modern, with nice touches such as the gift of an evil eye bead (evil eye is a symbol of protection in Turkey), a pillow menu, a book with 101 Ways To Sleep Happily, a CD of lullabies to encourage better rest, and an arrival gift of a fruit bowl and a bottle of Turkish red wine.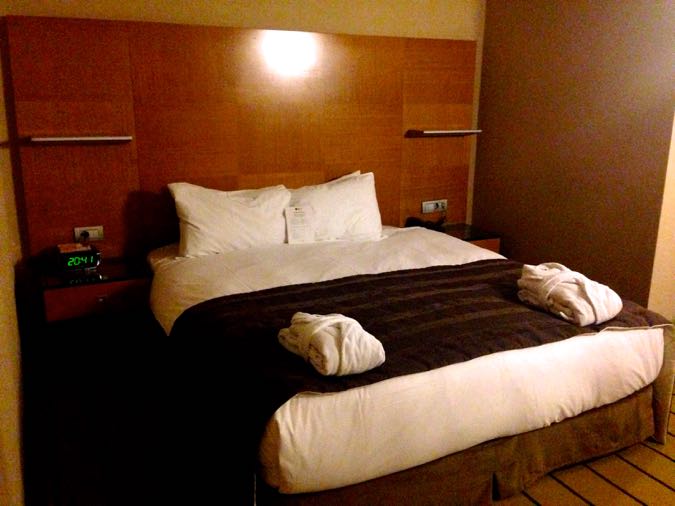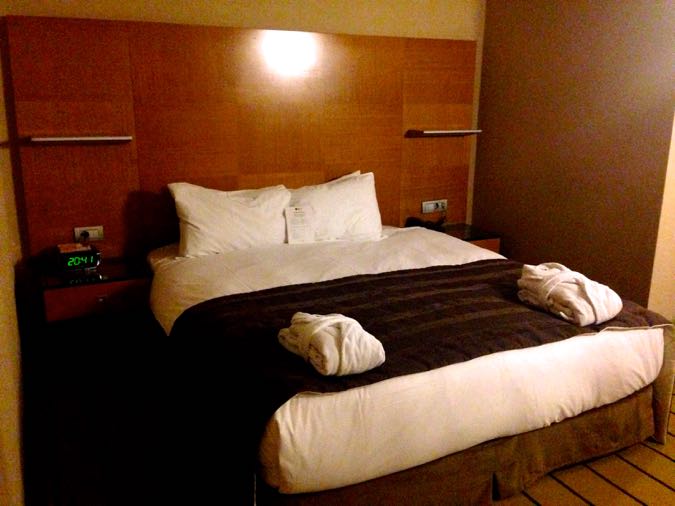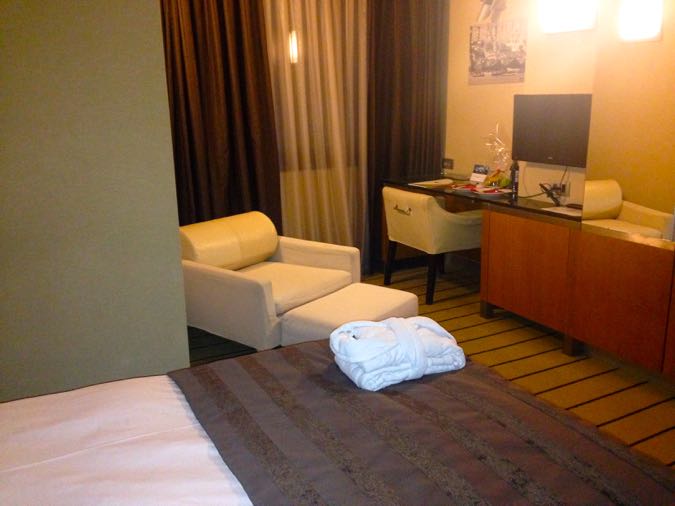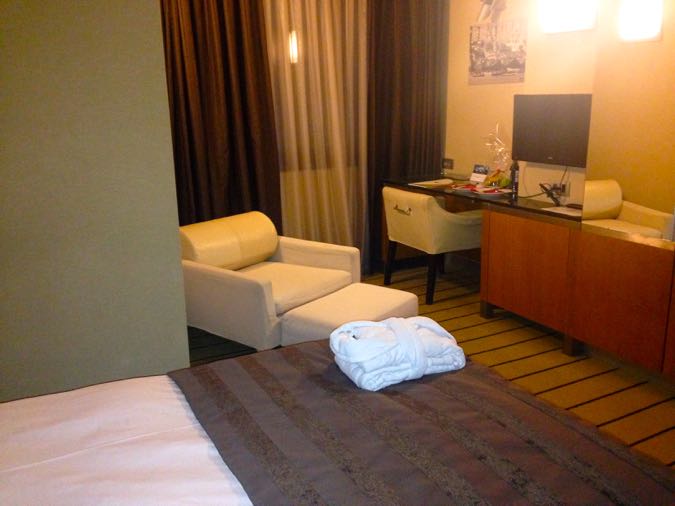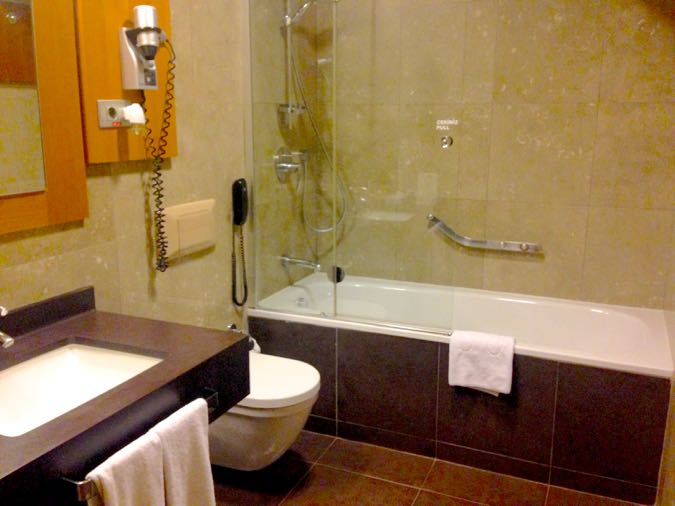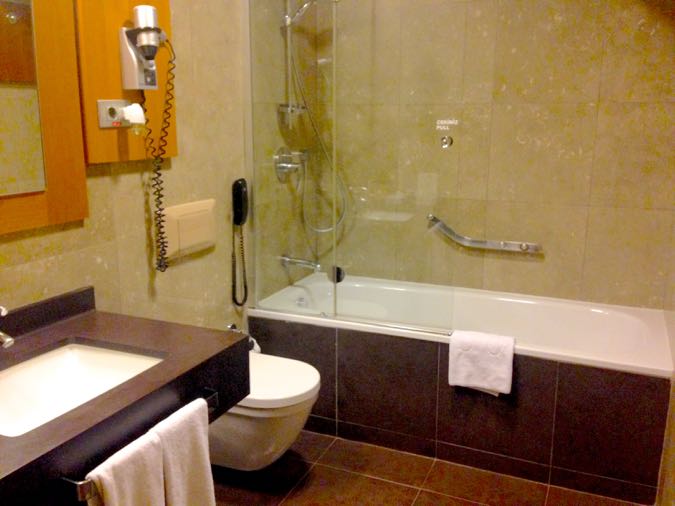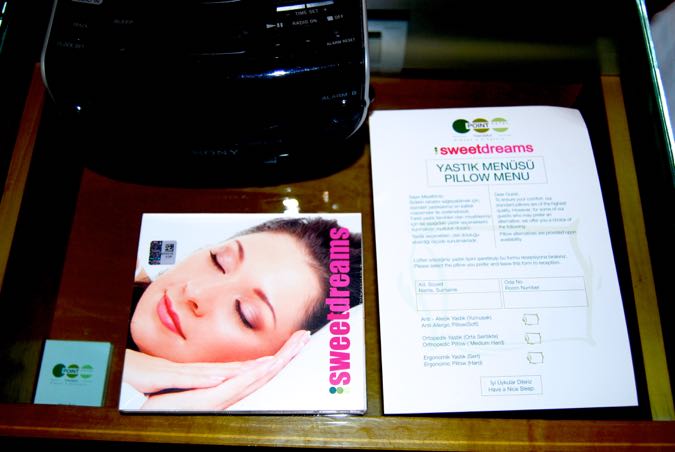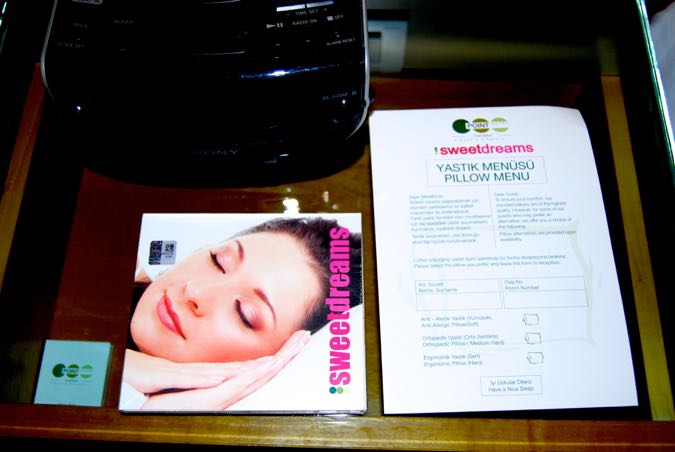 The breakfast buffet selection was vast – meat, cheese, incredible breads, yoghurt, fruits, cereals, and some hot options such as scrambled eggs, mushrooms, sausages and Turkish börek (pastry pie filled with feta). The real winner at breakfast – the incredible view. While temperatures were around 15 degrees during my visit in April, there was a gorgeous terrace, which I'm sure would be busy in the warmer months.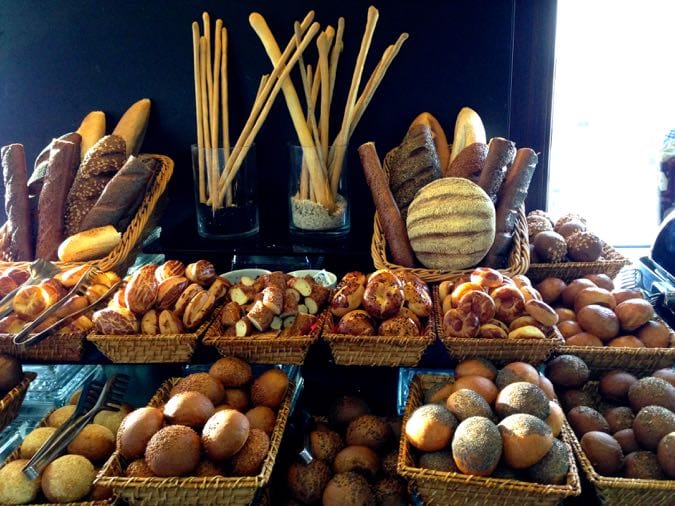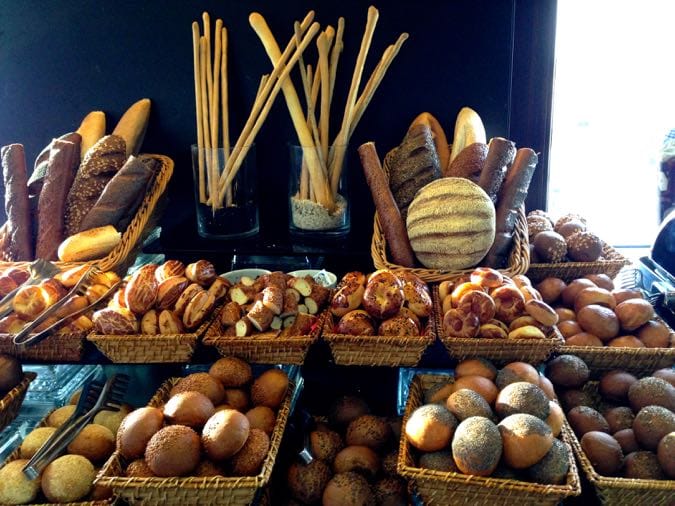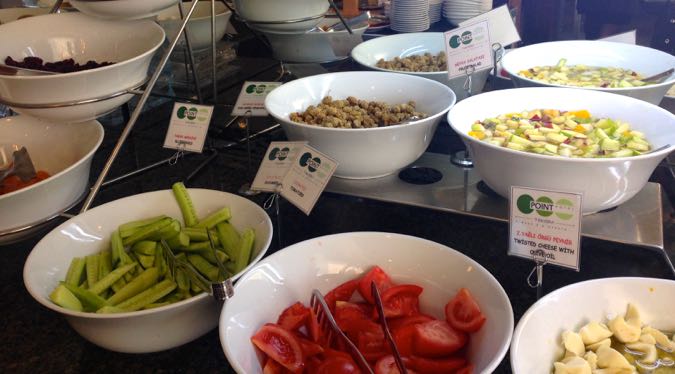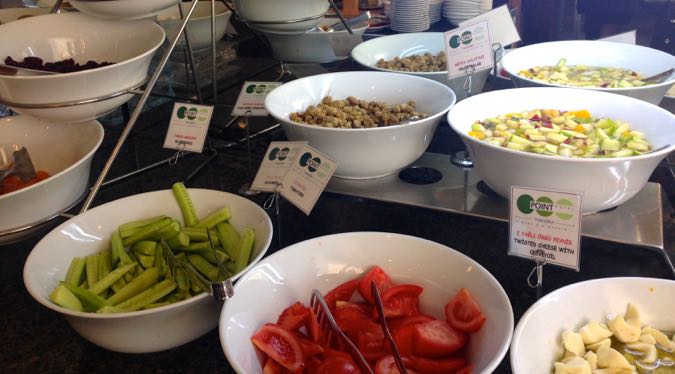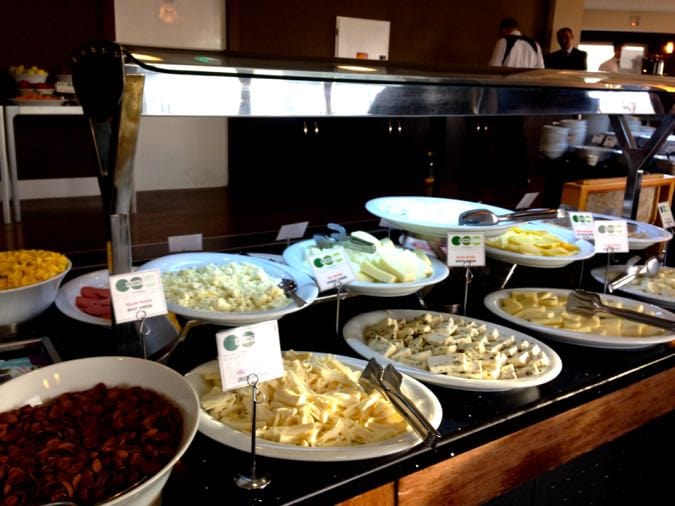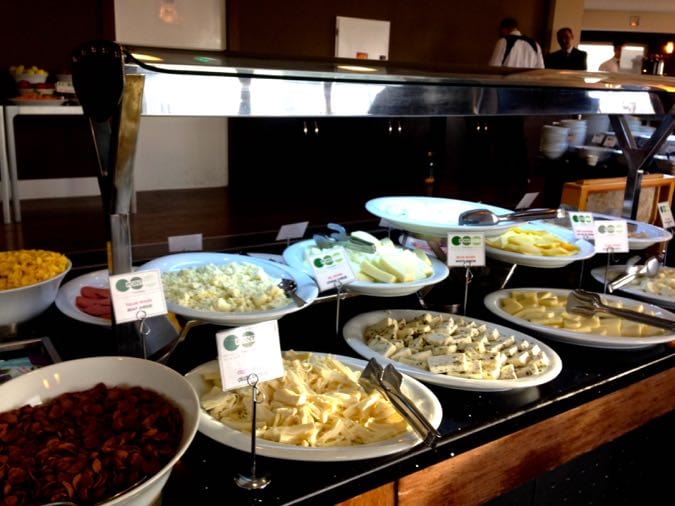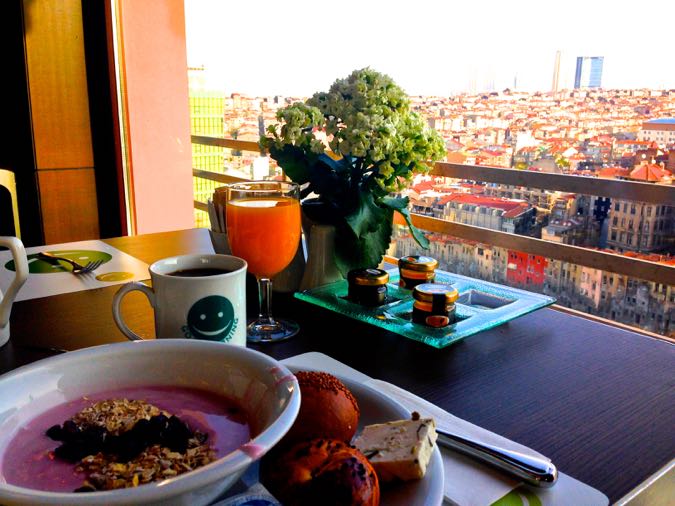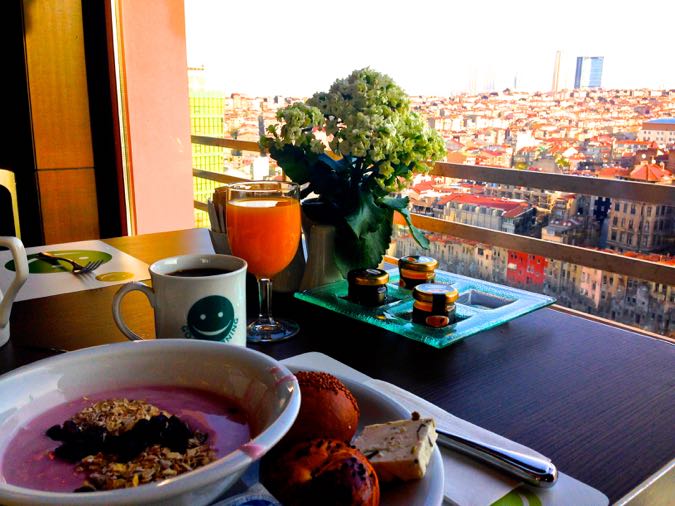 It's a busy hotel, full of tour groups and people visiting the city on business, but while there I received excellent service. Night three was tinged with a little bit of drama. While getting ready for dinner, I knocked a ring of high sentimental value into the sink. I moved the plug slightly to the side in an effort to retrieve it… but no, it disappeared down the plug out of sight! Nightmare… After twenty minutes trying to get it back using a torch and various poking devices, I asked reception for help. A member of staff came to look, and within ten minutes a maintenance worker knocked on the door complete with a toolbox. Five minutes later he had dismantled the pipe under the sink, and tucked between some soap and hair was my silver ring. I could have kissed him, but restrained myself!
The spa area was pleasant, and very quiet. The steam room, sauna and Turkish bath were all empty when I used them. Swimming caps are compulsory for the pool, but can be purchased there for 10 TL (around £2).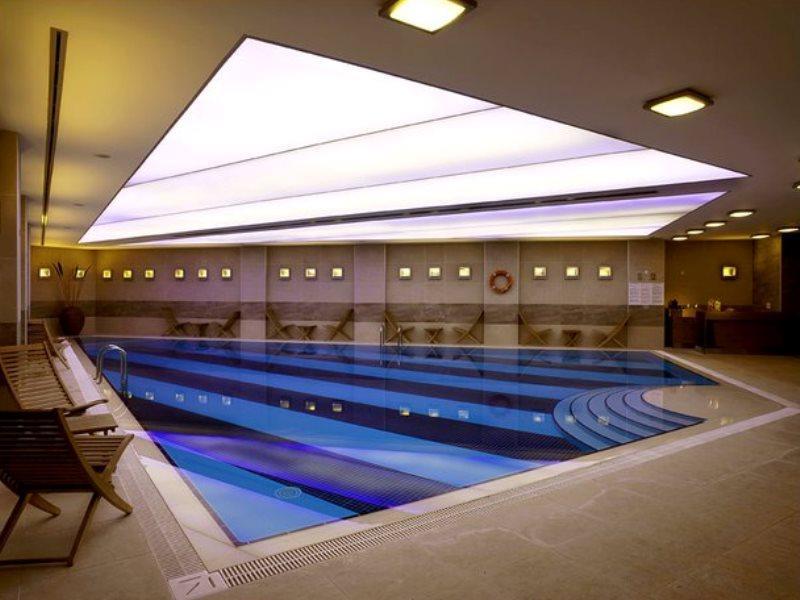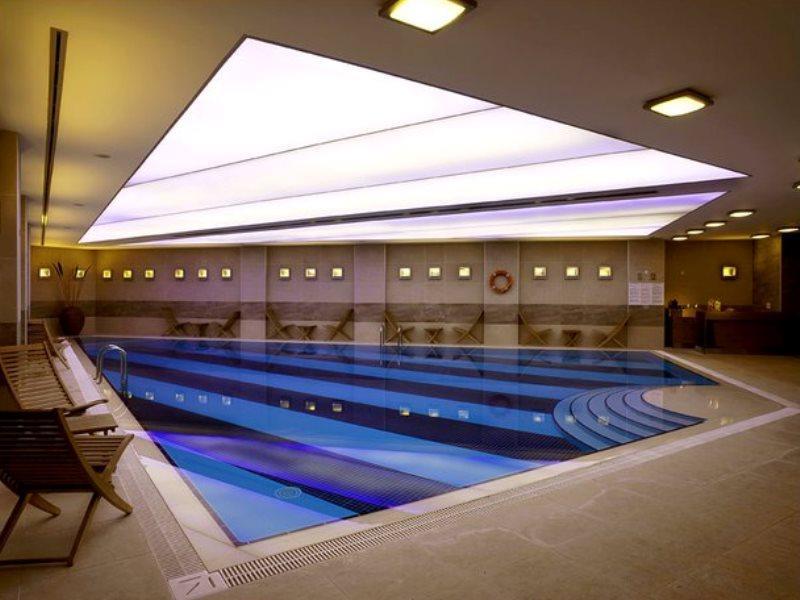 If possible, I would recommend rooms on the upper floors, as traffic was audible on the 2nd and 3rd floor. I would also request a room in the newer part of the building. Two nights I slept in a room with the temperature stuck on 25 degrees. On the third day I asked if there was a chance to fix it, and was told by the receptionist that the older rooms in the building are fixed on 'heat' and cold wasn't possible. Once in the newer section of the building, the temperature was much better!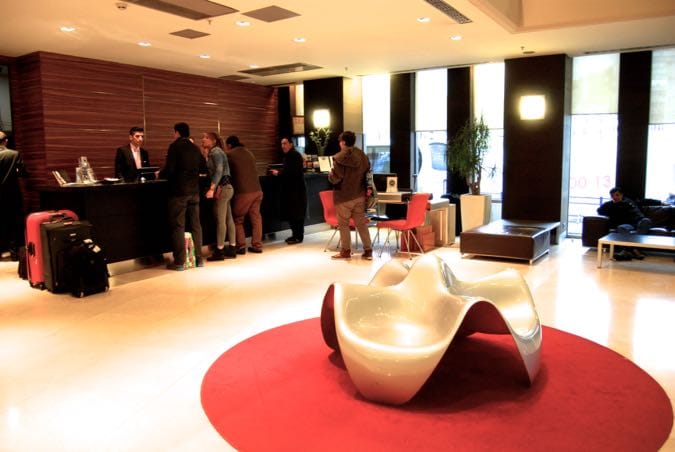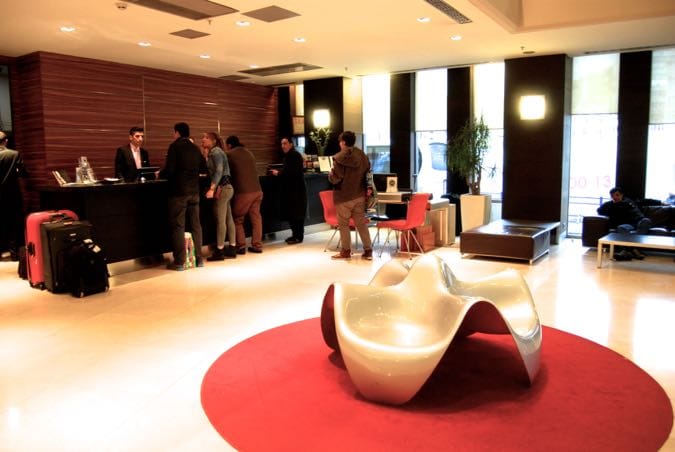 In terms of location, Taksim Square is just a minute's stroll away, where you'll also find the closest metro station. There are some decent restaurants around the corner (I'd recommend Parantez and Akcanlar), plus a few shops across the street for water and everyday essentials. Istikal Avenue – a 1.4km long street filled with shops, bars, and restaurants is around 5 minutes walk away.
A real plus for this hotel is the fact the airport bus (run by the company Havatas) stops outside. At just over 10TL it is by far the simplest, and most reasonable transport option for arrival or departure to Istanbul.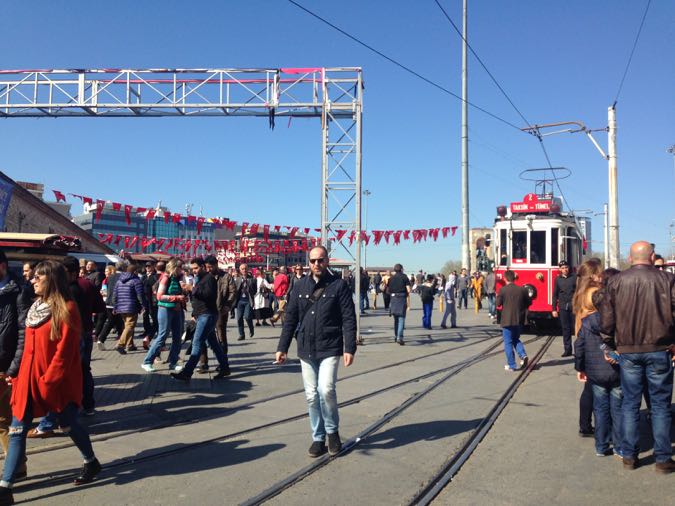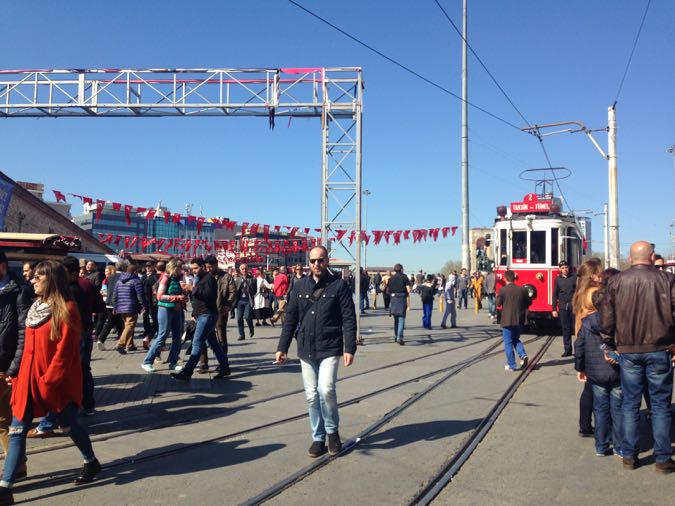 In terms of the feel of the hotel, it isn't special. Istanbul is a vibrant, exciting city, but this hotel doesn't reflect that. It's a very standard, practical hotel. The staff on the front desk changed regularly, so there was no relationship built up over the days I was there. I prefer smaller hotels, with a bit more local character, however in this instance, Point Hotel did the job it needed to.
Double rooms start from 556 TL / £135. For more info, click here.