Checking out The Pucic Palace in the ancient city of Dubrovnik, Croatia.

Awkward guest – that's just not my style!

Oh… that was until I checked into The Pucic Palace in Dubrovnik in June 2015. I arrived just as an incredible electric storm struck the city. My arrival in Dubrovnik was already tinged with drama as my shuttle bus from the airport had broken down on a cliff edge and another bus had to come and rescue us. Once at The Pucic Palace, the hotel staff agreed to help me set up my Croatian SIM card, which was a small drama in itself as they searched the entire building for an unlocked phone!
It's fair to say, they took all my mini dramas in their stride, and went above and beyond to make my stay a pleasant one.
The hotel has two sections: the 17th Century Baroque hotel building, and the annex apartments a minute away. I was staying in Defne Apartment in the annex – a stunning building right in the heart of the old town.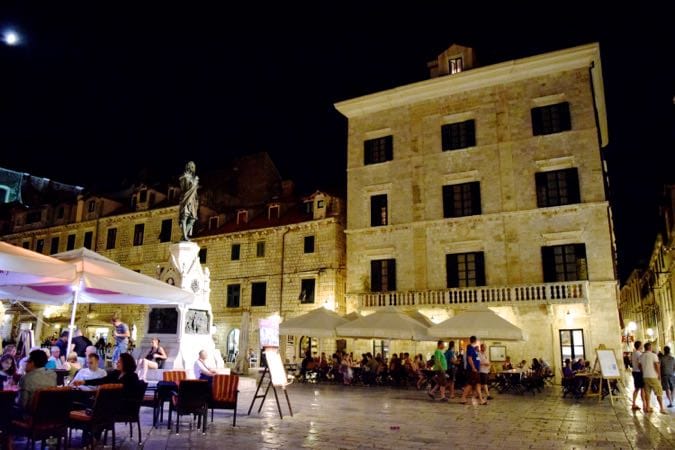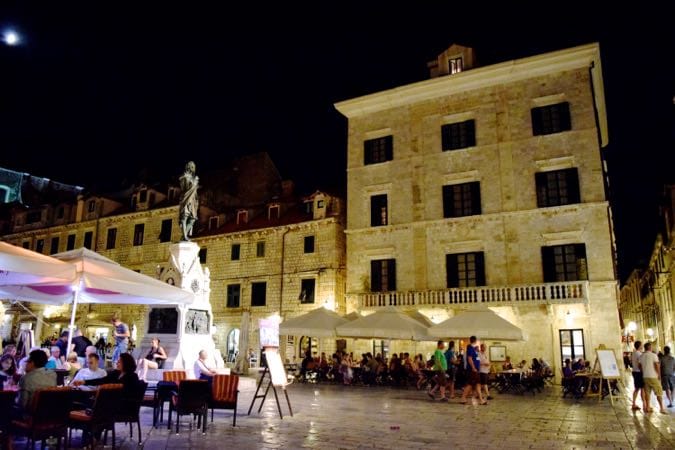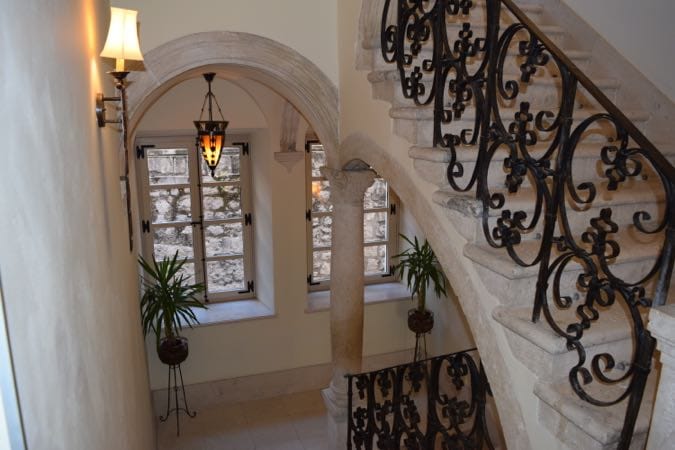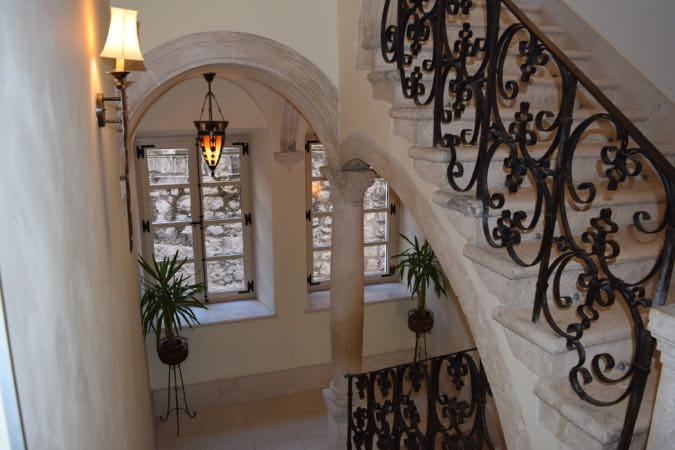 The luxurious apartment was kitted out with a mini working kitchen (fridge, hob, kettle, utensils), bedroom area, sofa, table and chairs and a bathroom with rain-style shower. Air-conditioning was effective and there was a TV/DVD near the bed. However, I didn't turn it on once, as there was so much I wanted to cram into my few days in the city!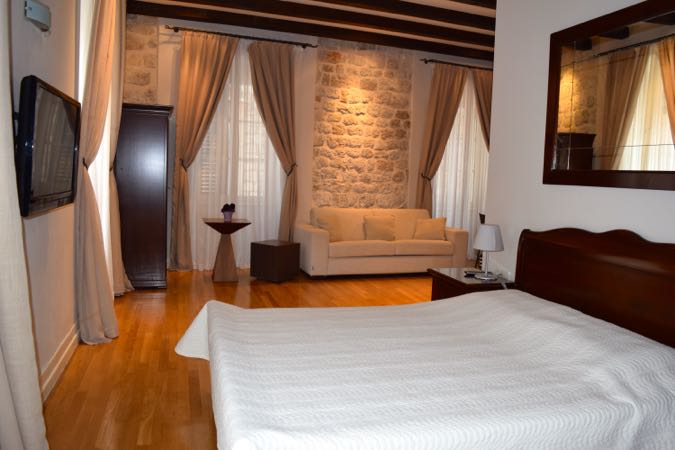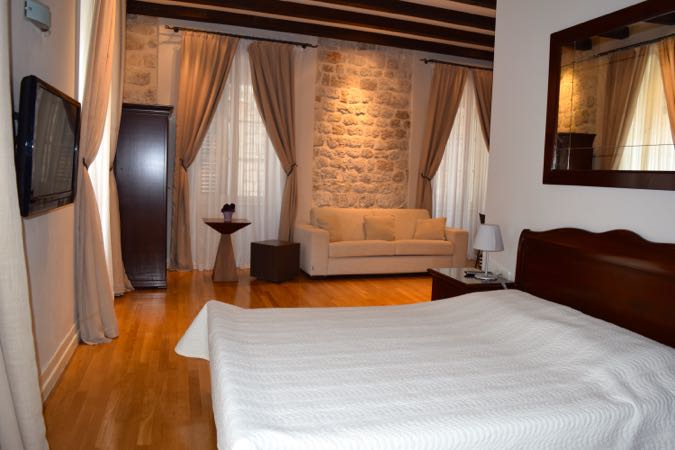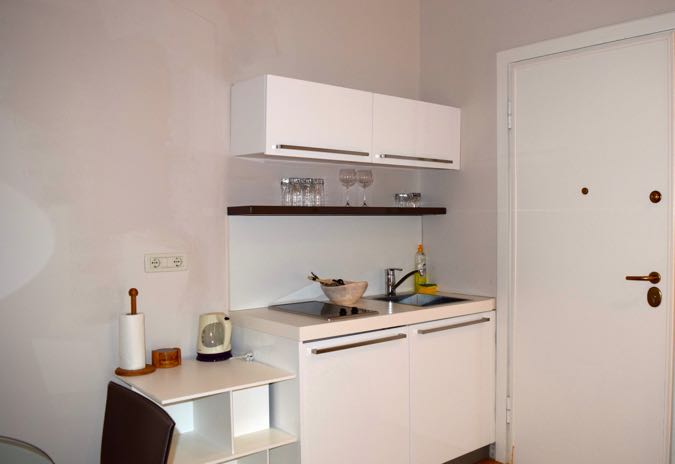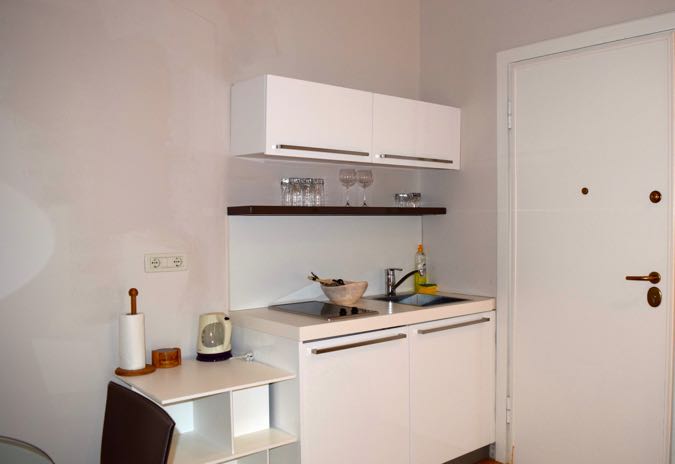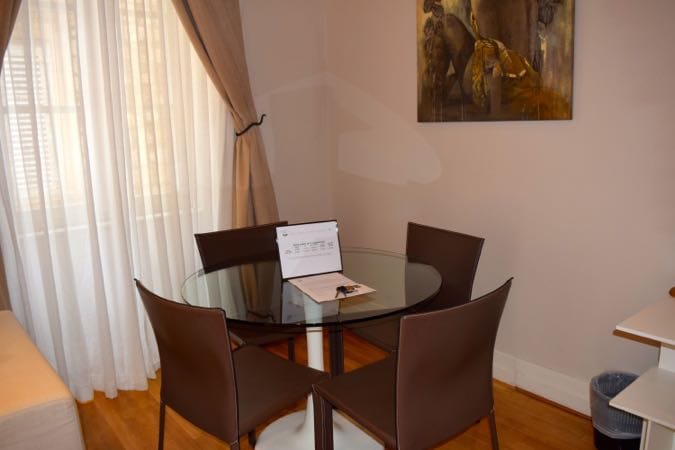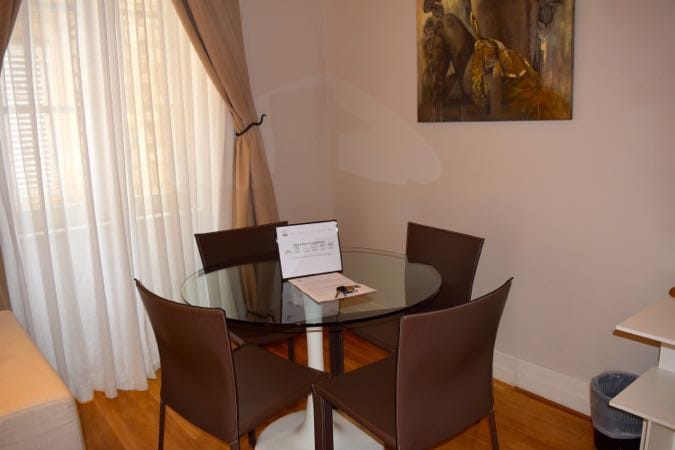 I was so excited to discover a stash of Bulgari toiletries waiting for me in the bathroom. I've only experienced this at one of the best hotels in the world – Grand Residences in Mexico, and it certainly made an impression (not to mention my case was heavier when I left!)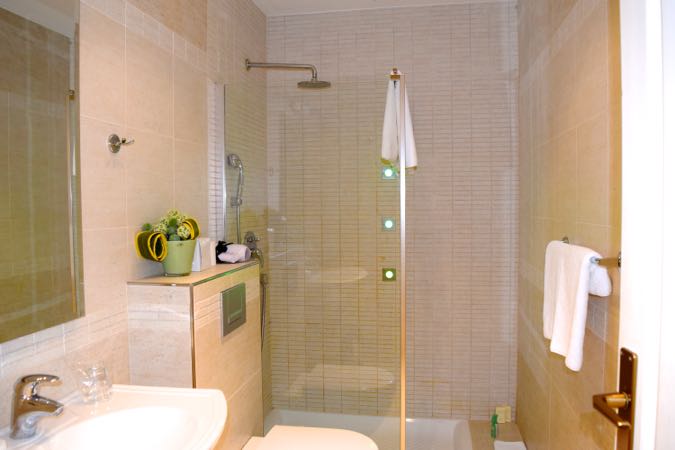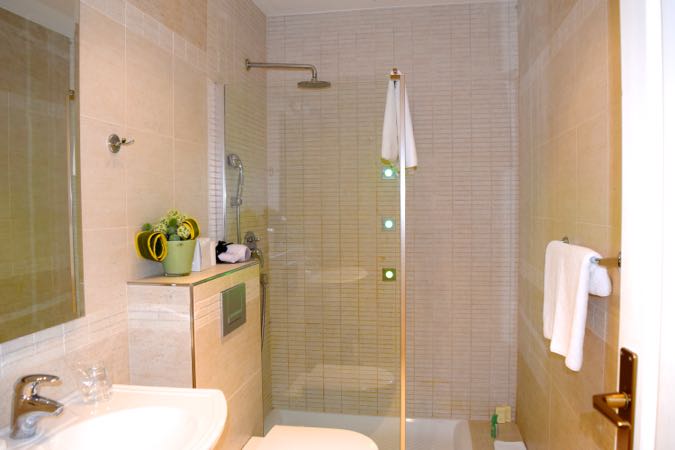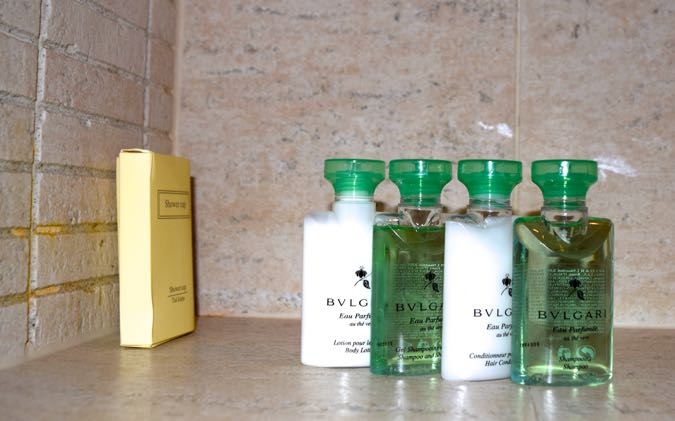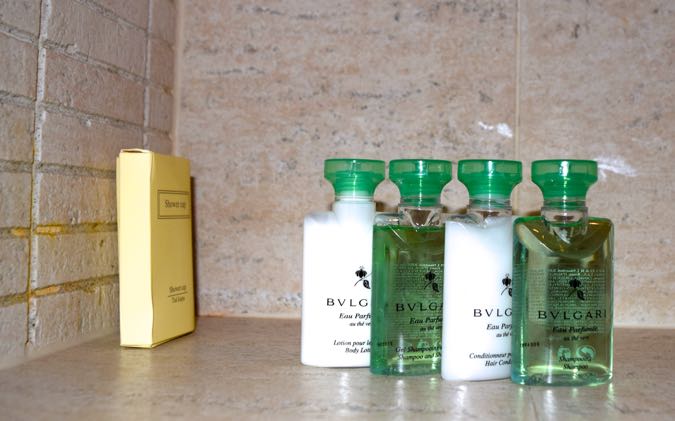 Décor was neutral and sophisticated; beige and white furnishings with light flooding in through four floor-to-ceiling windows. I loved the exposed stone wall behind the sofa – what a lovely reminder Dubrovnik's history!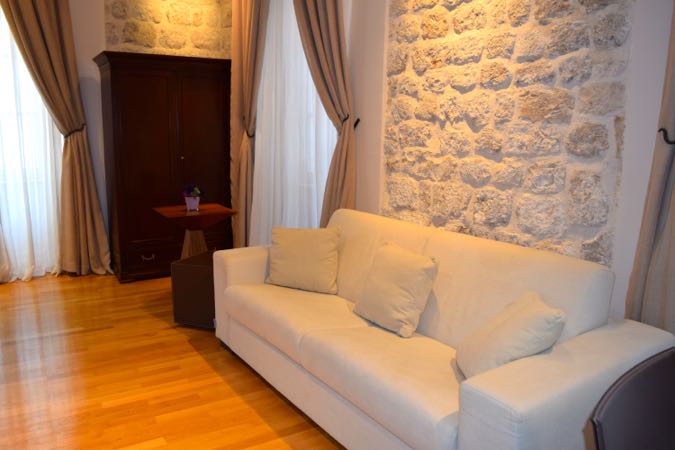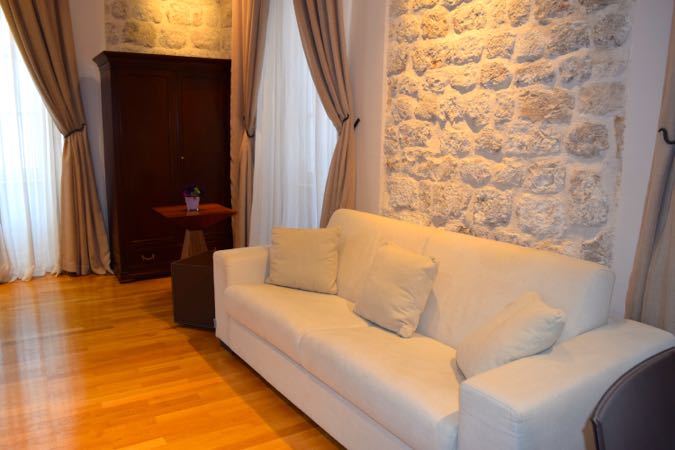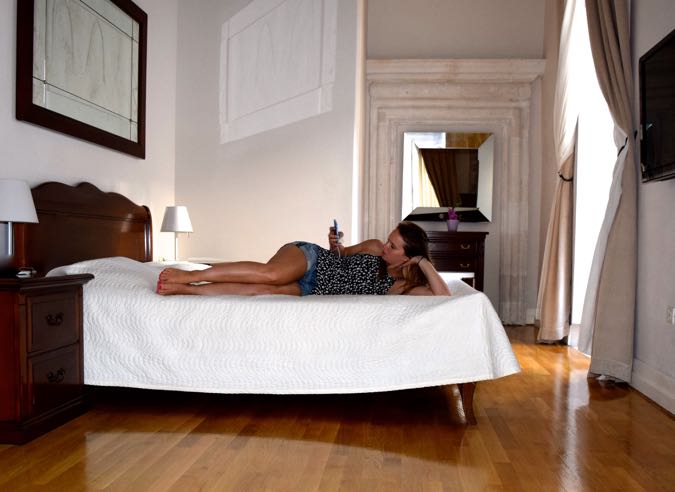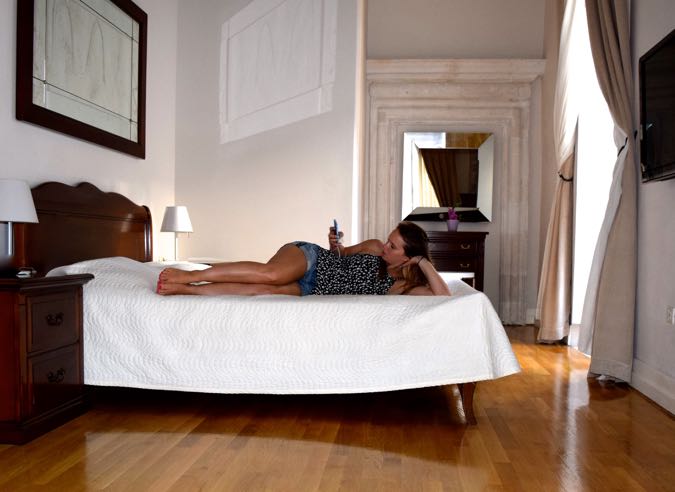 Unless you're staying in a building on of the main squares, streets in the area are narrow. From the room I could see down to some restaurants and up to a bell tower (St Blasé Church). Wifi worked well within both the hotel and the annex.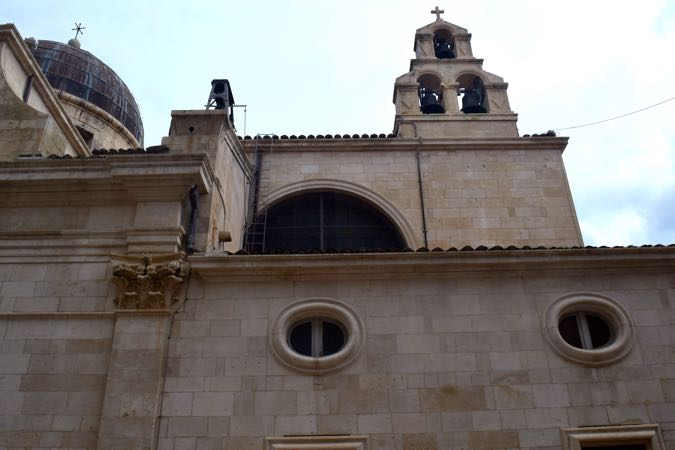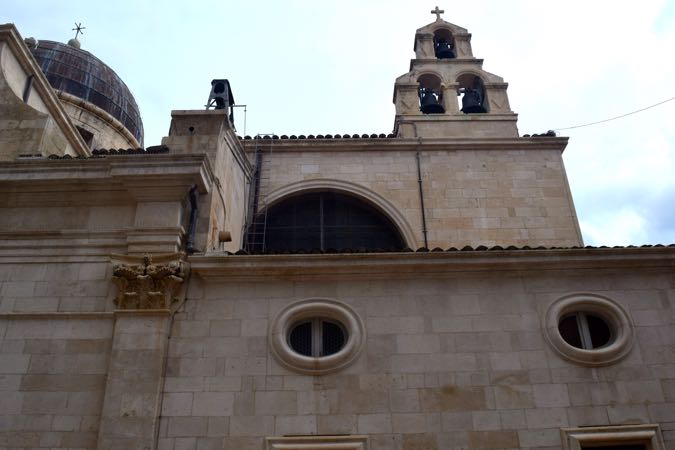 You can't get a better location for a hotel in Dubrovnik – five minutes walk to Pile or Ploce Gates (the historic entrances to the city) and seconds from cafes, bars, shops and attractions such as the City Walls. The hotel staff offered to meet me at one of the gates to help transport my luggage as the area is fully pedestrianised. Due to the central location, there was a bit of noise from nearby bars and restaurants in the evenings, along with bells chiming. It didn't bother me, and just felt like part of the 'old town' experience!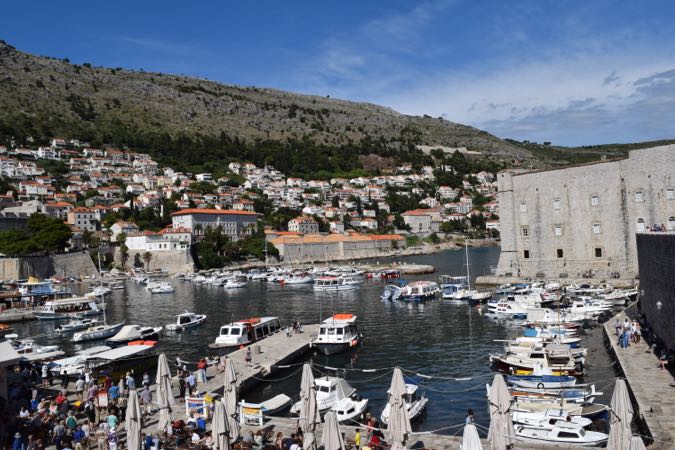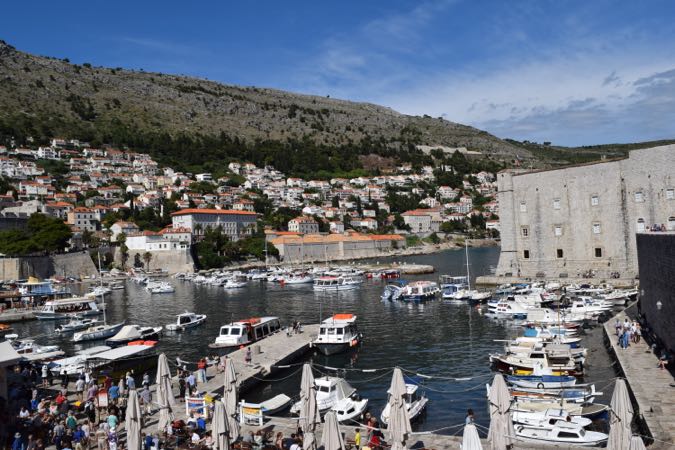 Also part of The Pucic Palace are:
Café Royal – a lovely Parisian-inspired café/restaurant with indoor and outdoor seating. It's the perfect place for a glass of Croatian wine and a spot of people watching in bustling Gundulić Square.
Razonoda Wine Bar – a relaxed, classy bar, offering 70+ wines and tapas.
Defne – a restaurant on the terrace of the main hotel, which is also where breakfast is served.
The terrace is such a picturesque spot to have breakfast, while catching the early morning rays of sunshine. They serve a broad menu which includes yoghurt, fruit, pancakes, pastries, eggs… and you could even wash it down with a glass of sparkling wine! I opted for the eggs benedict (served with Croatian smoked bacon). Cooked to perfection, it set me up for my morning venturing up to the highest point in the area in a cable car. Being wholly dependent on my morning hit of caffeine, I can confirm the coffee was excellent too (phew!)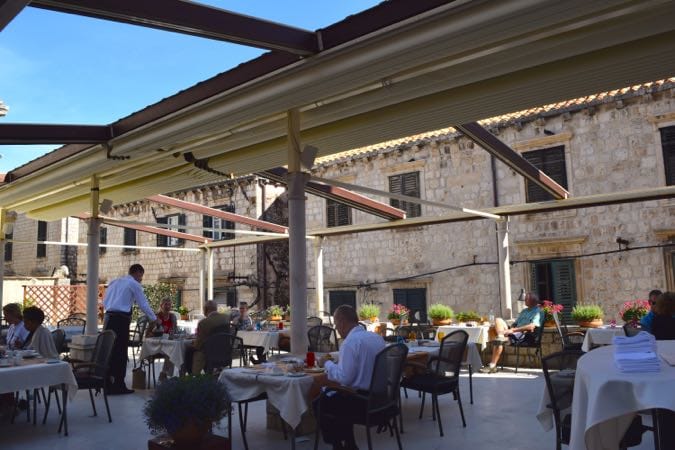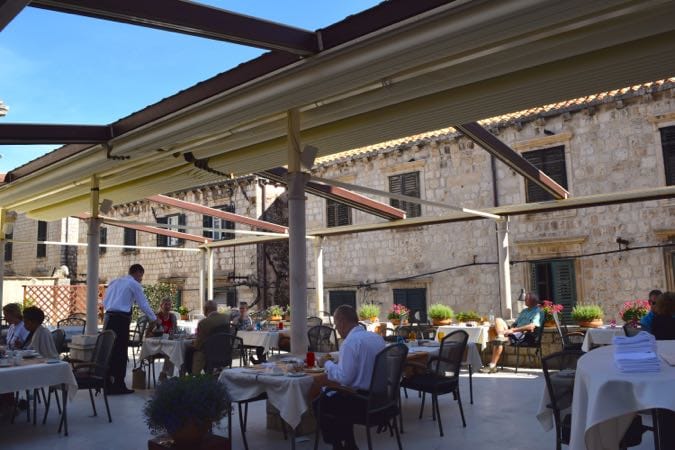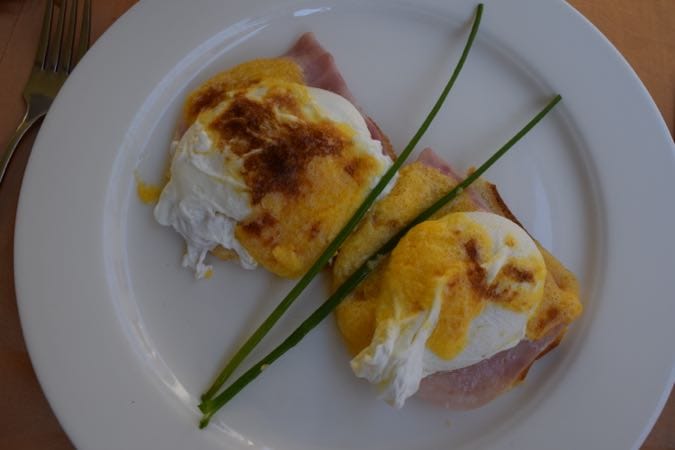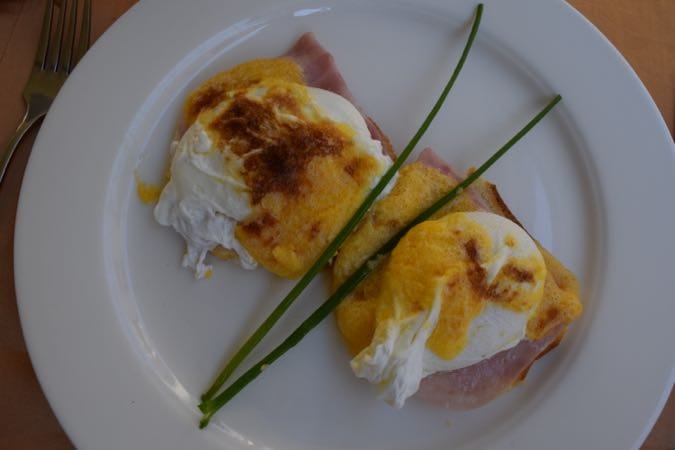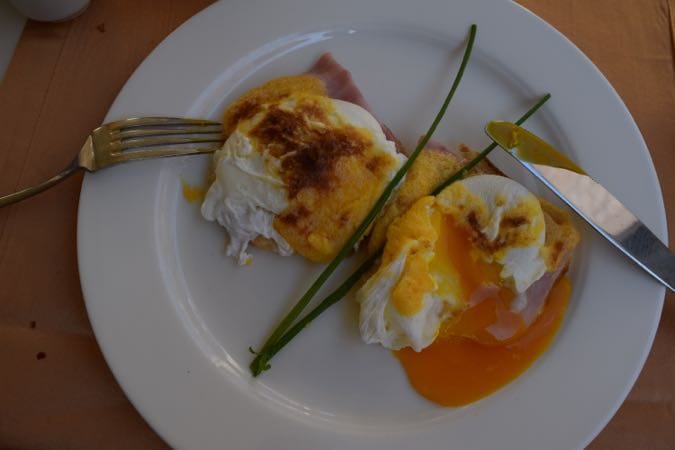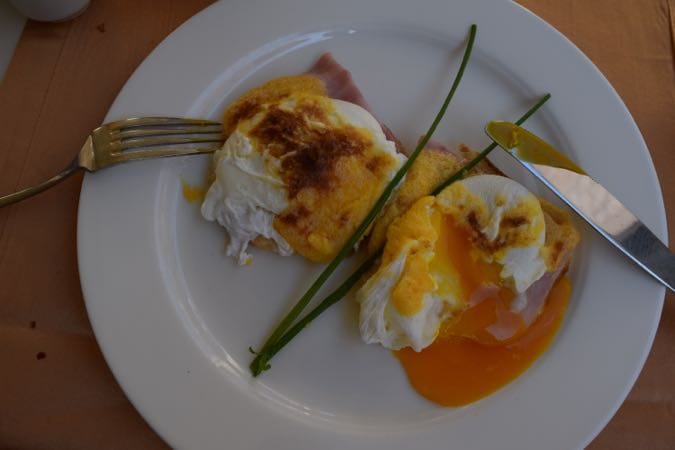 While it is a stunning, 5* boutique hotel, and the location is magical, it was the service at The Pucic Palace that really impressed me. While I'm sure most guests don't turn up with any dramas, I was pleased they were so accommodating, friendly and efficient.
Until next time… !
Rates at The Pucic Palace vary by season. Find out more here.