Lush gardens, ancient vines, bright blue sky with pool to match, a gourmet restaurant and views of the snow-capped Andes… Villa Mansa is a secret hideaway in the heart of Mendoza's wine country.
After escaping the traffic of downtown Mendoza, we found ourselves in the picturesque countryside, passing several upmarket hotels, wineries and mansions along the way. My main reason for wanting to visit the region was for the Malbec, but on top of the incredible wine, it turned out to be a great spot for a bit of R&R. Villa Mansa is at the end of a long, narrow drive, which opens out onto several rows of beautiful grapevines and antique wine making equipment.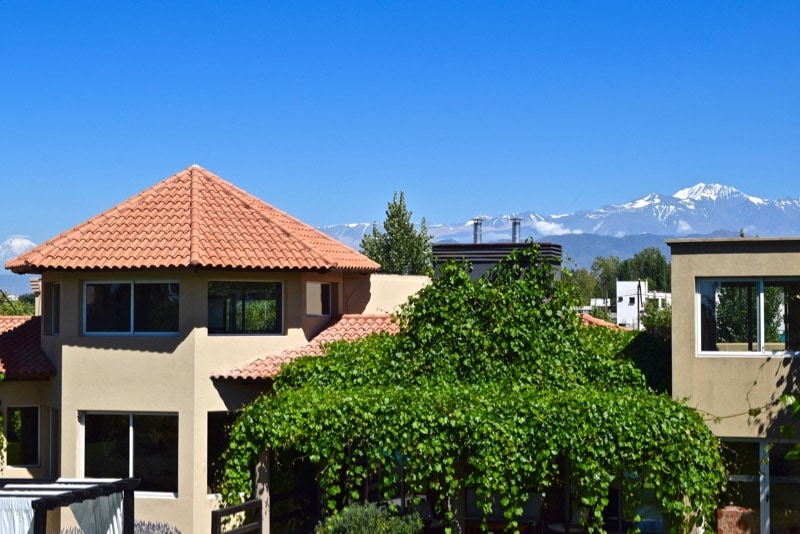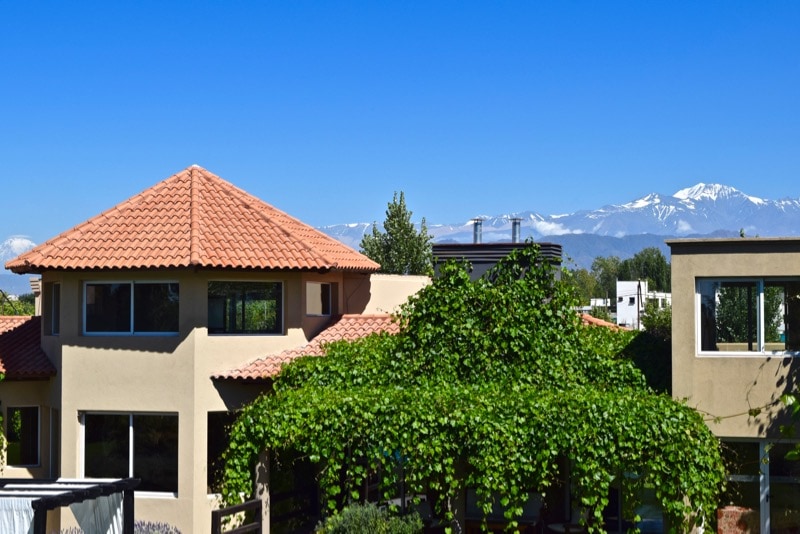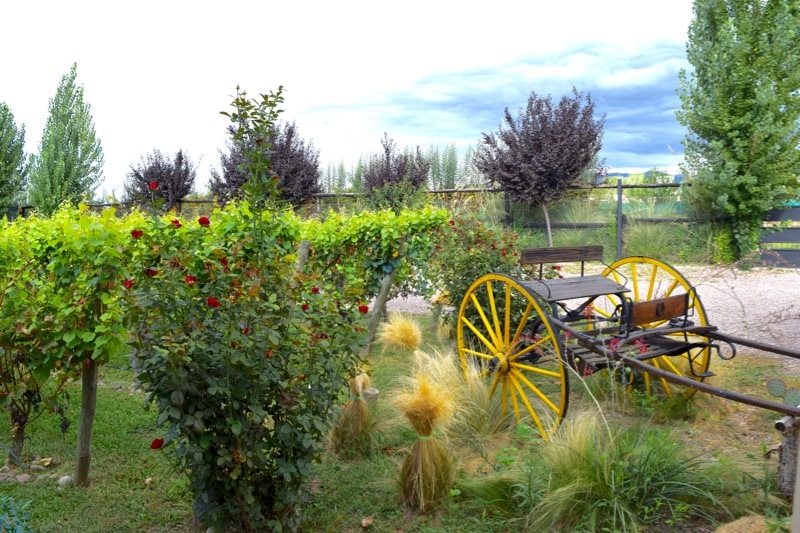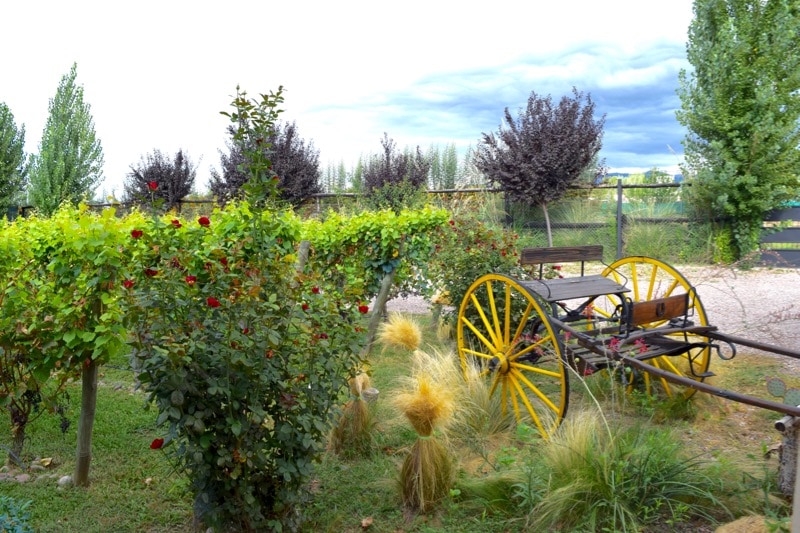 Every room at Villa Mansa is named after a grape variety, from Petit Verdot to Sauvignon Blanc. I was over the moon to be staying in Malbec… staying in my favourite wine – it felt like fate!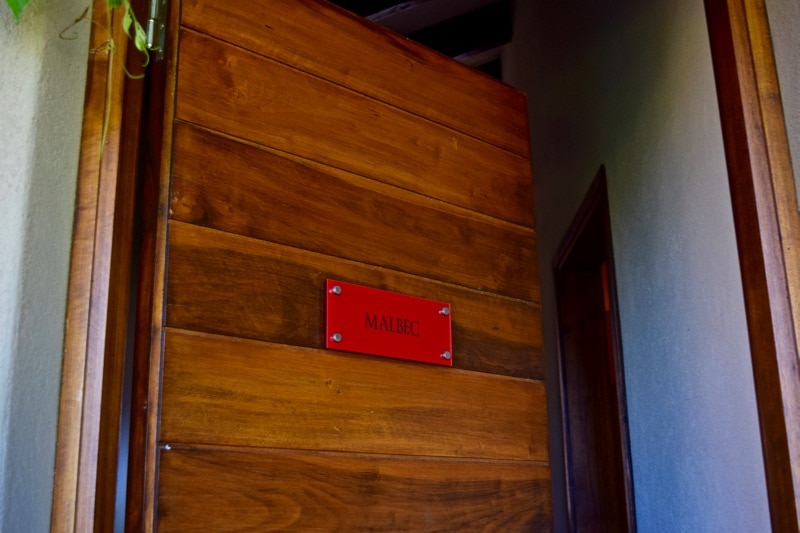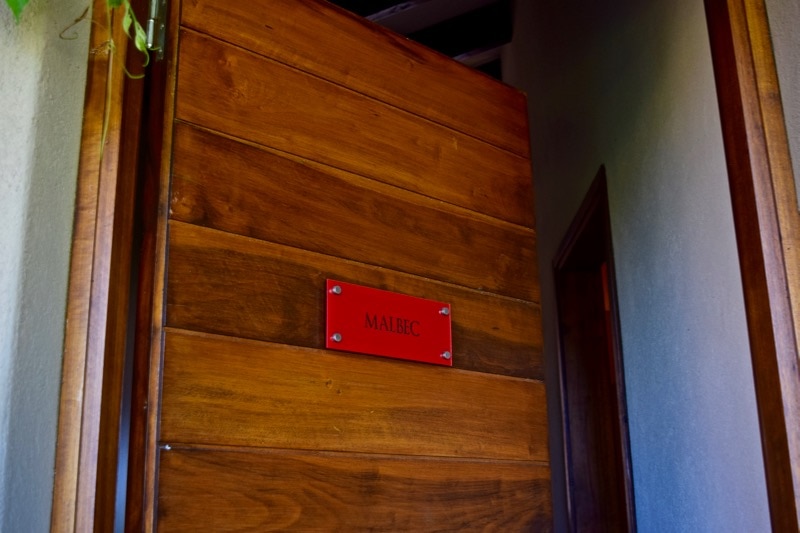 The spacious room was equipped with all the standard amenities including an enormous super-kingsize bed – one of the biggest I'd ever seen. Décor followed a white, deep red and brown colour scheme, and the crisp white bedding was lovely to curl up in after a long day wine tasting (tough life!) I loved the balcony area, which overlooked the gardens and beyond that, the magical snowy peaks of the Andes. It was a great spot to watch the sunset from.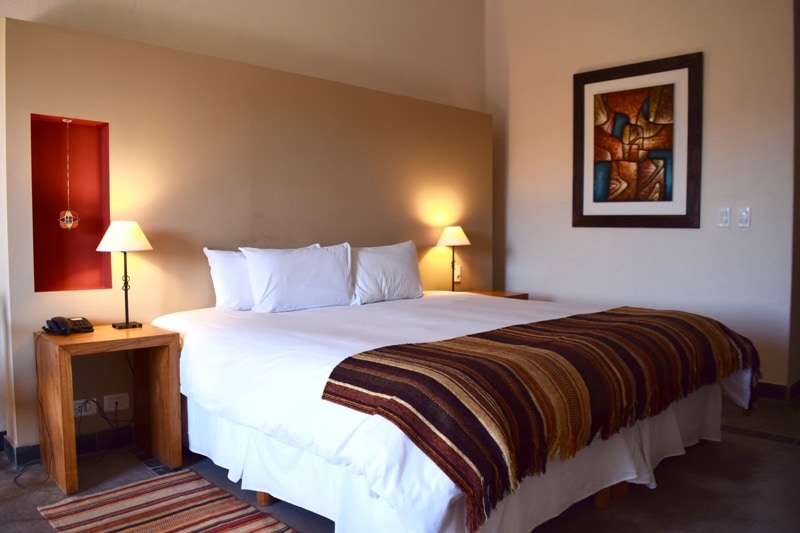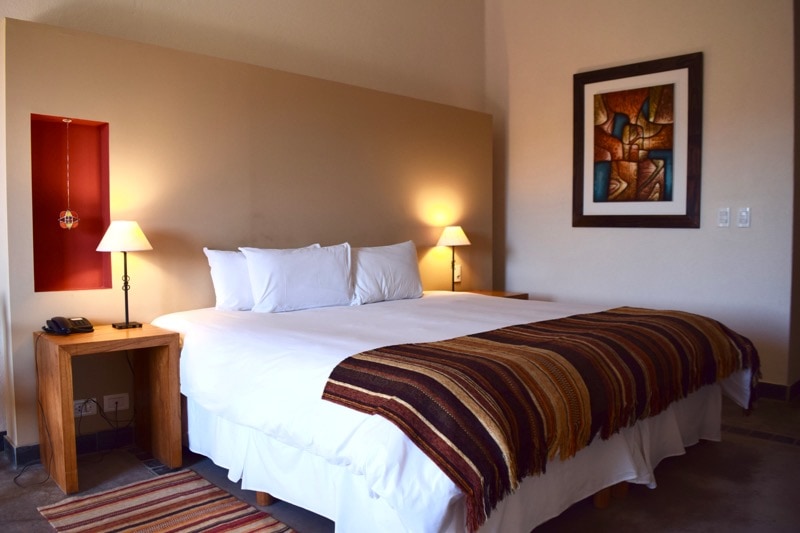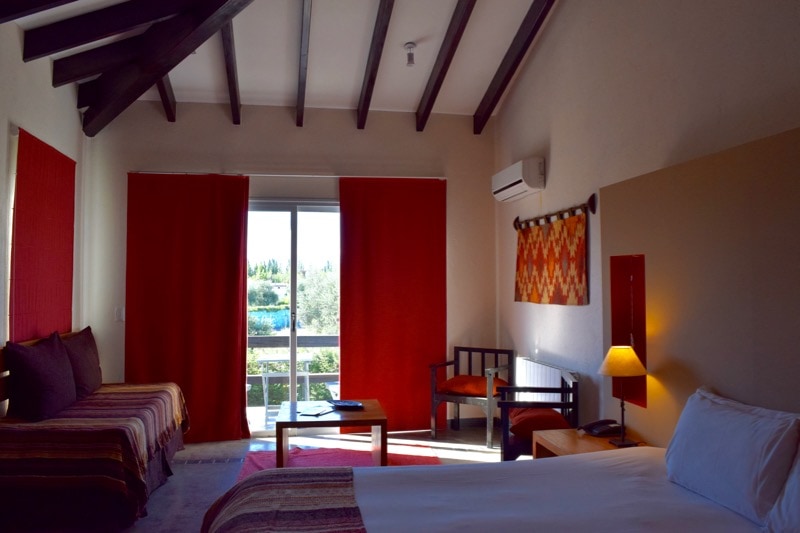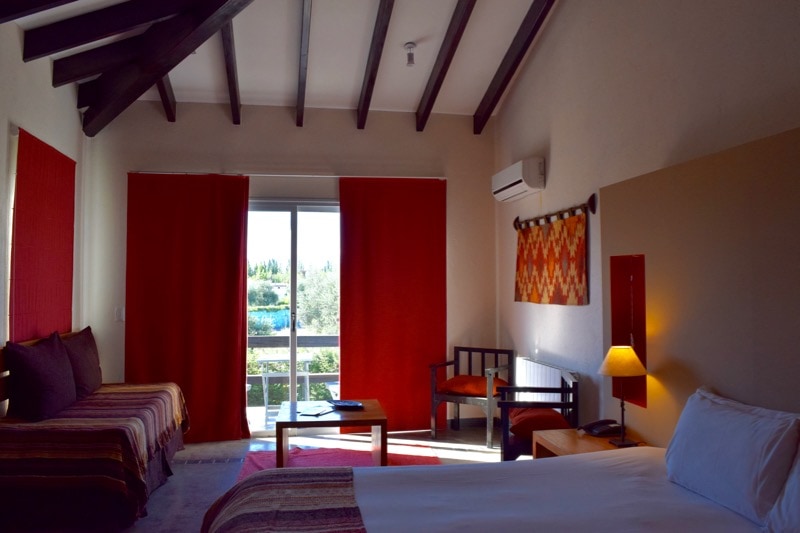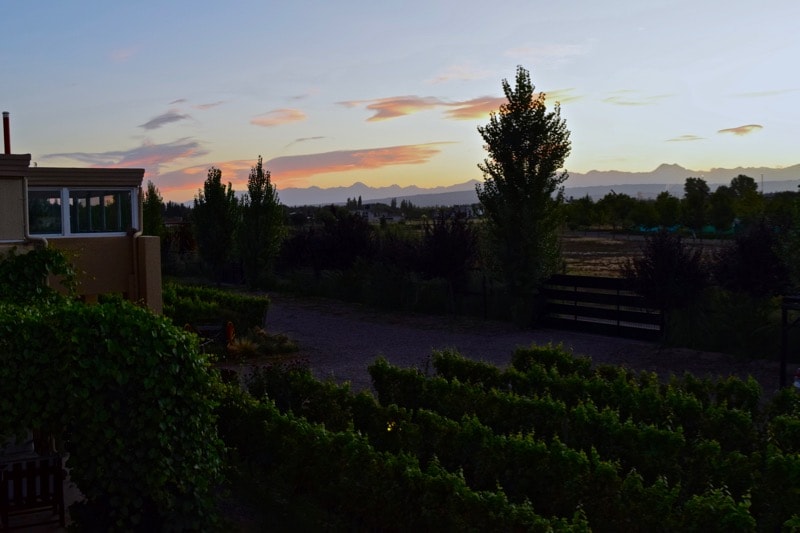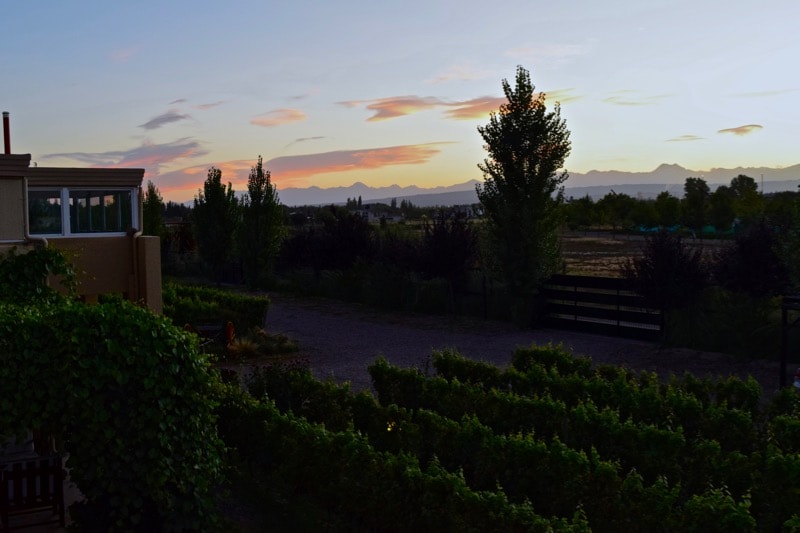 Service was friendly and the team spoke great English. As the hotel is fairly remote, we welcomed the team's recommendations of restaurants to dine at and places to visit. While we had a few activities planned, they were happy to book tours to the nearby vinyeards, which include Vistalba, Fabre Montmayou and Kaiken.
One of my happiest memories was the time I spent relaxing by the swimming pool. With scorching temperatures around 30 degrees, it really made a difference having somewhere to cool off. The luxurious four-poster sunbeds made it all the more relaxing!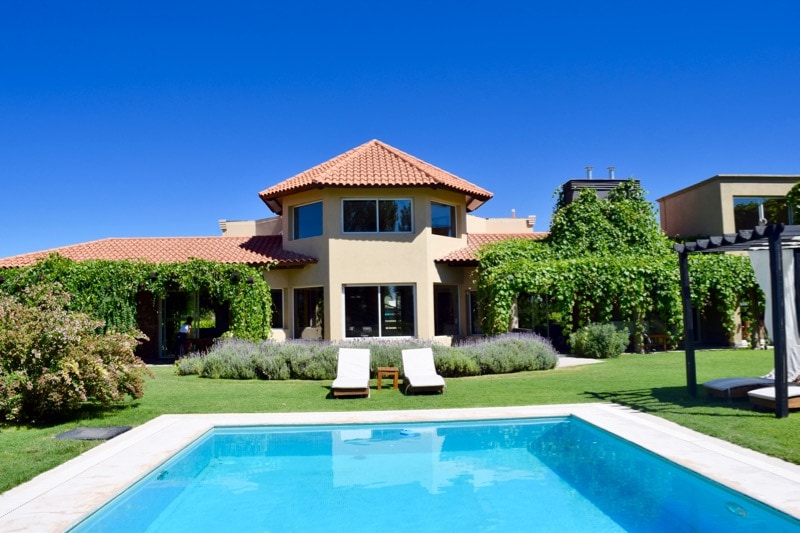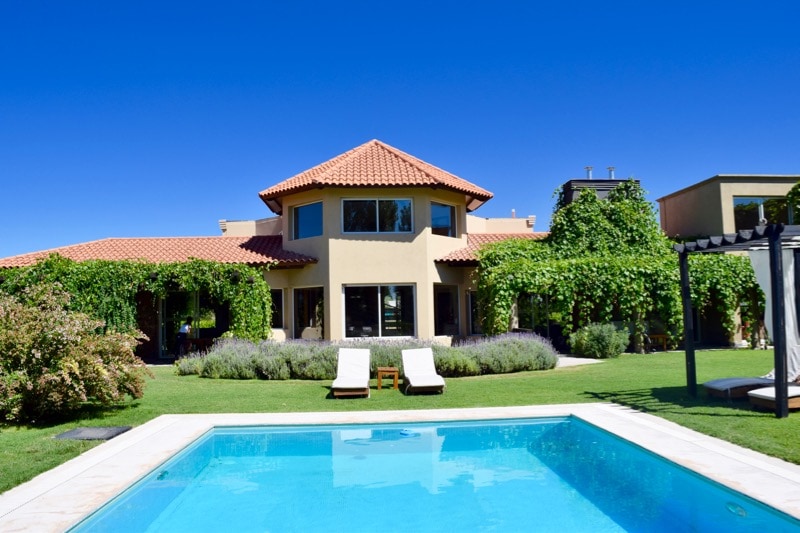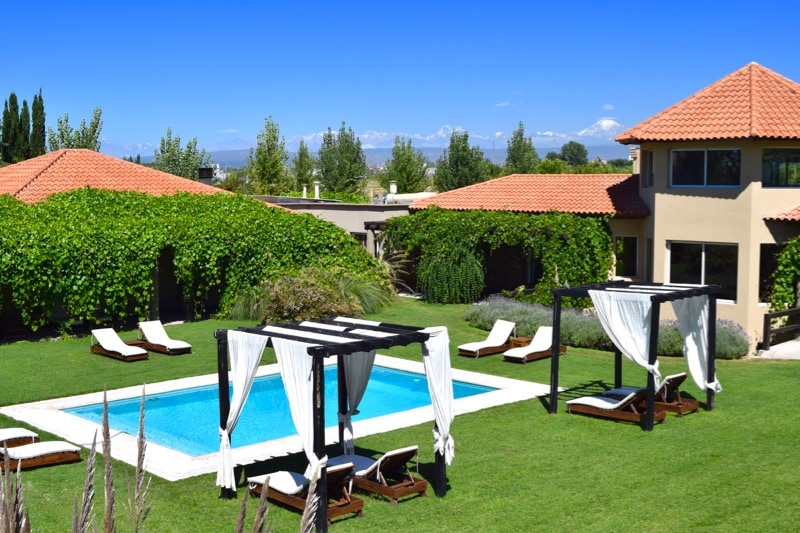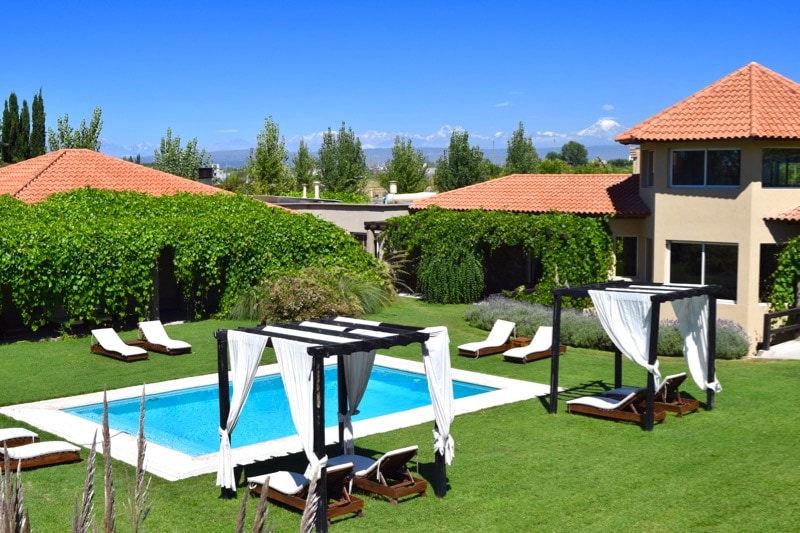 Alongside the staff and guests, there were a few four-legged residents. While not a huge dog lover myself, they were well behaved and didn't pester too much!
Tucked away around the exterior of the building were some beautiful alcoves – perfect for curling up with a book and a glass of wine when the heat got too much (or for getting on with some blogging!)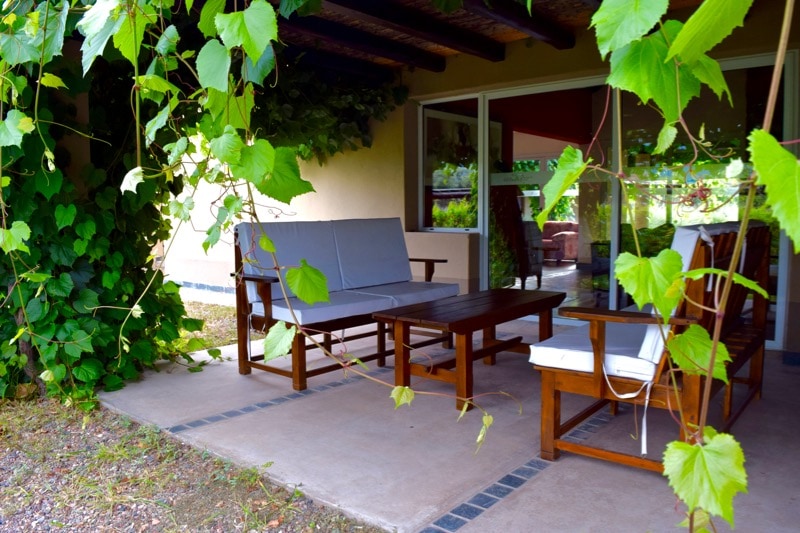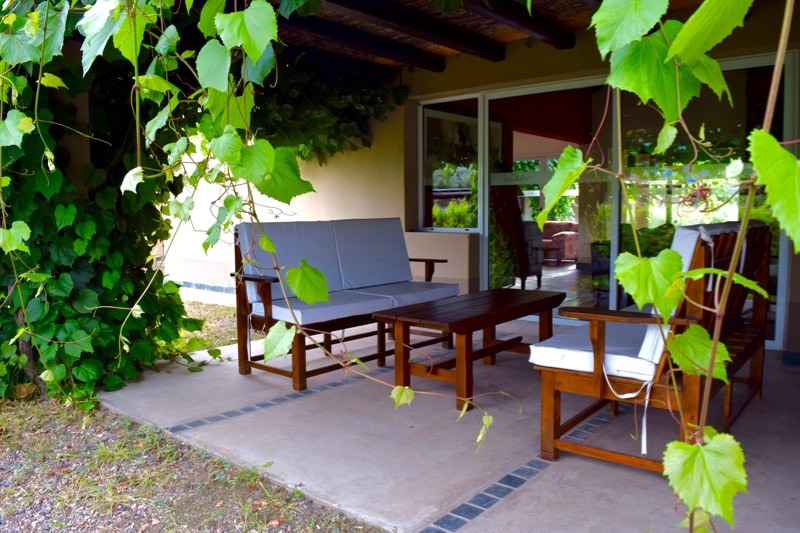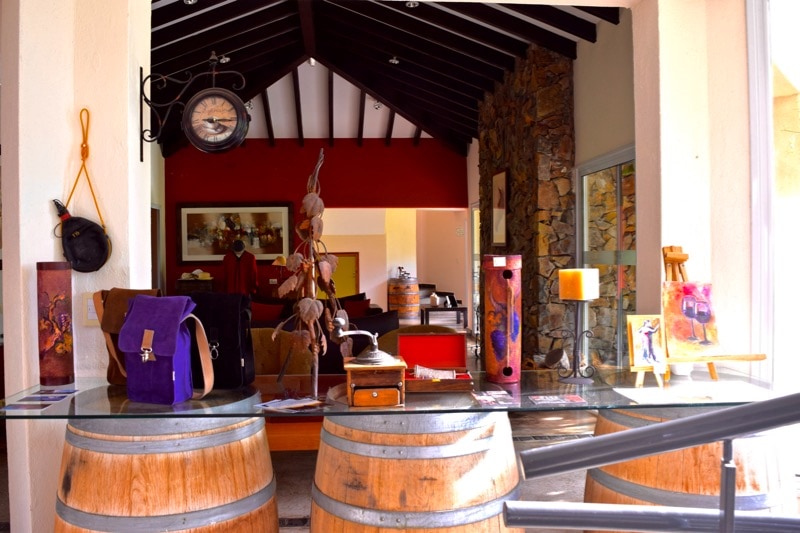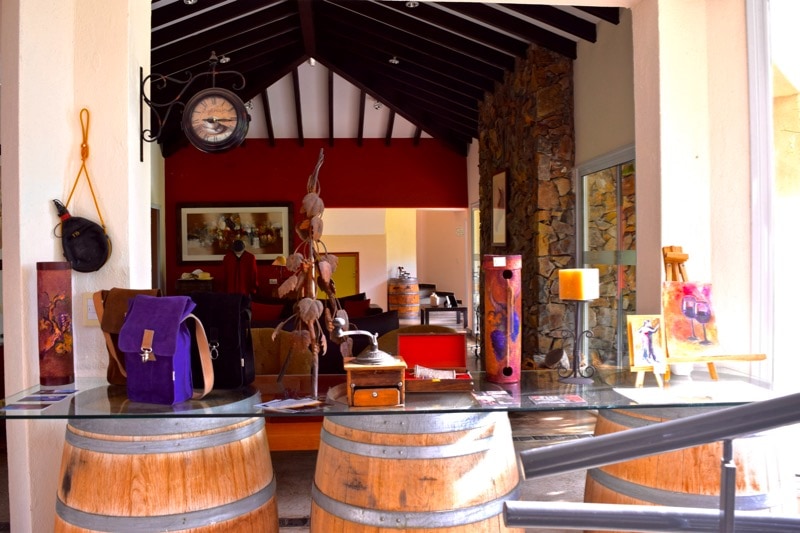 The building had plenty of character with antiques dotted around – from old chess sets to typewriters and old wine-making equipment. There was a spa upstairs with two Jacuzzis, and massages were also available to book. A spiral staircase led to a cute cellar area with a cava bar. I really enjoyed perusing the labels… but managed to save my wine drinking for meal times (and wine tours!)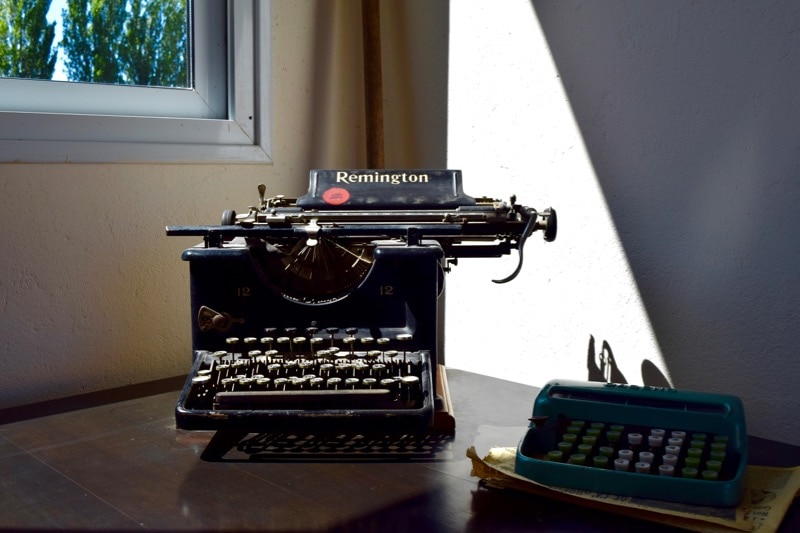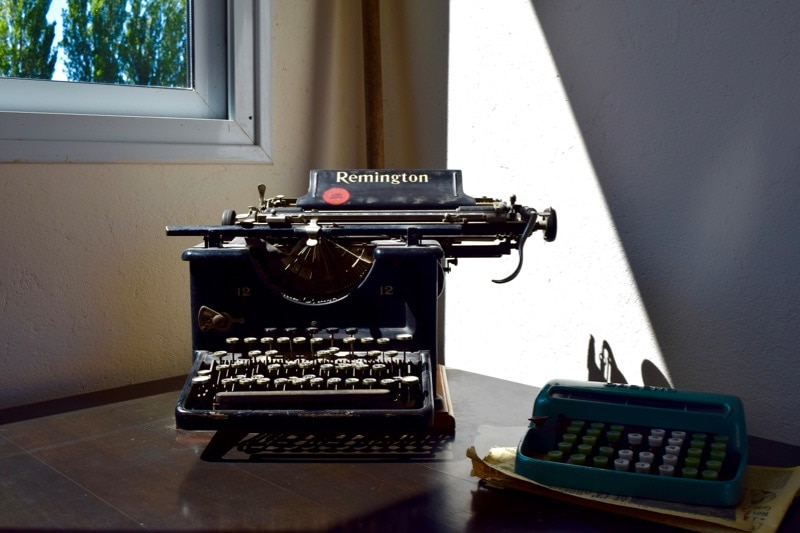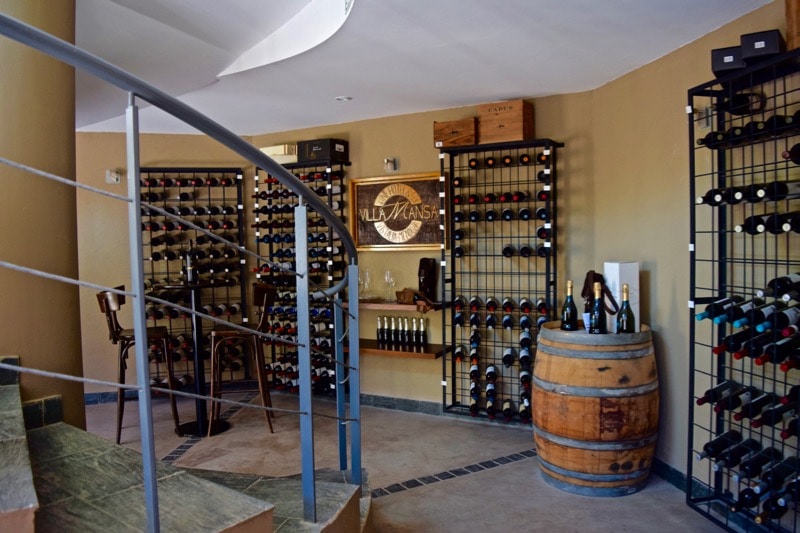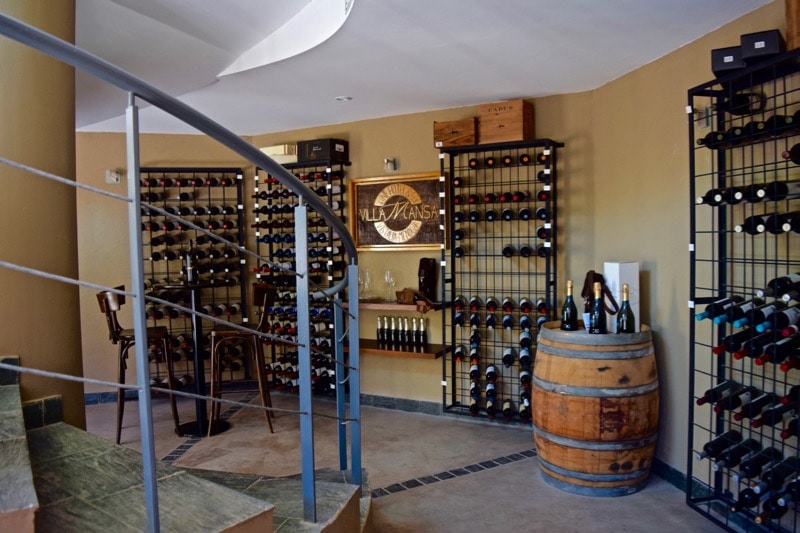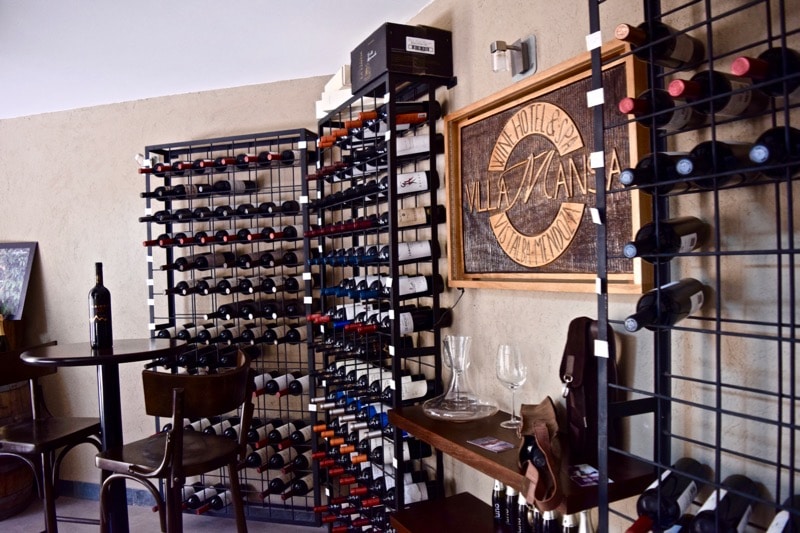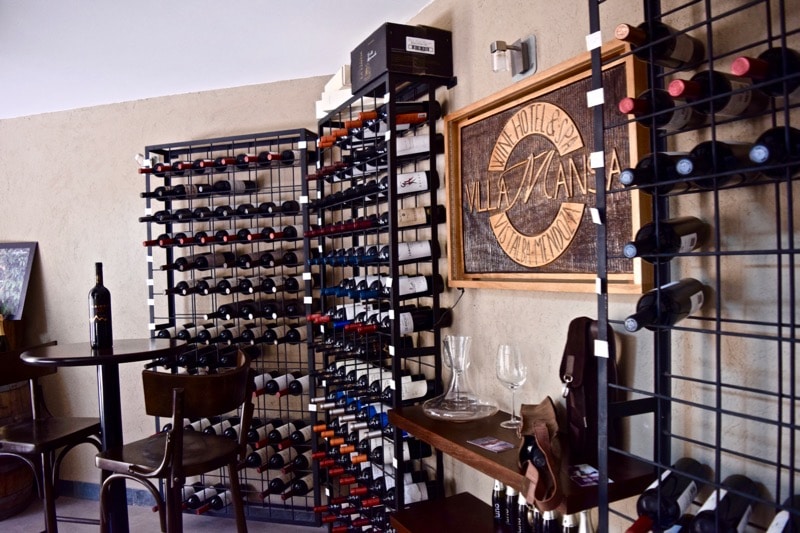 The food. Oh the food! We had two nights at Villa Mansa so enjoyed a few trips to the buffet breakfast, which included pastries, fresh fruit and eggs cooked to order. After several cups of flavourless instant coffee over the previous few weeks, it was a relief to be served a strong, frothy cappuccino. One evening we booked for dinner, enjoying a balmy summer's evening on the terrace area.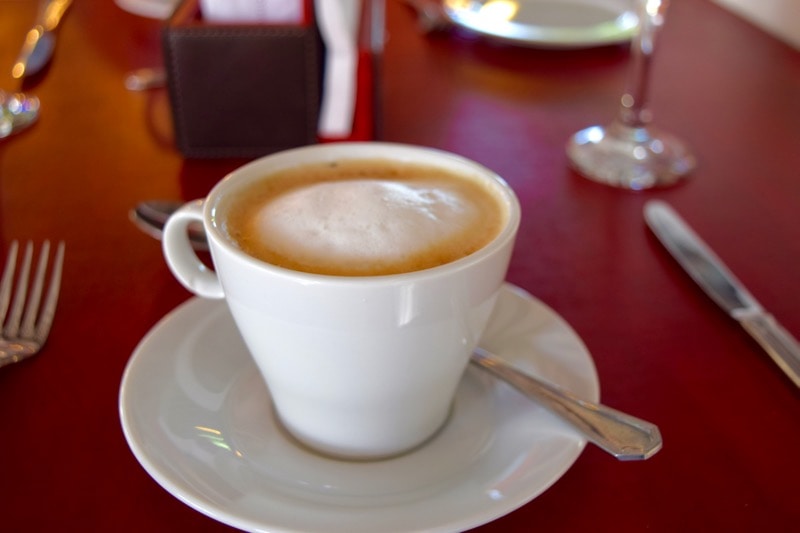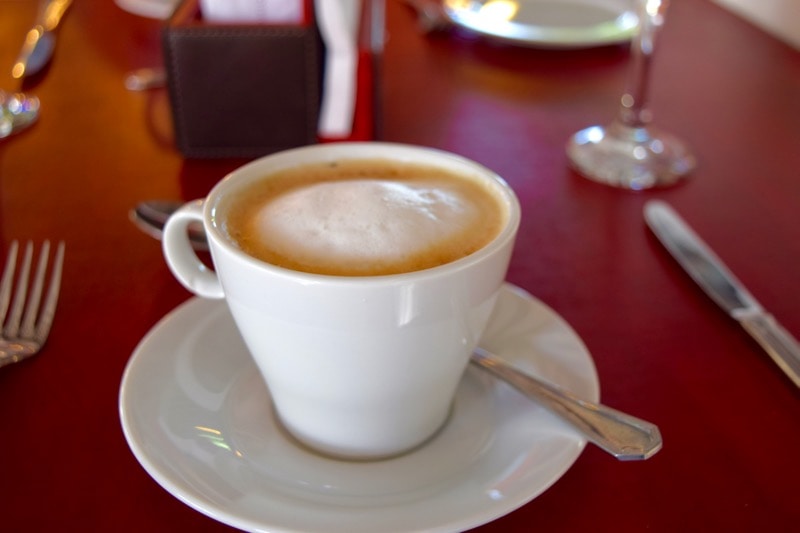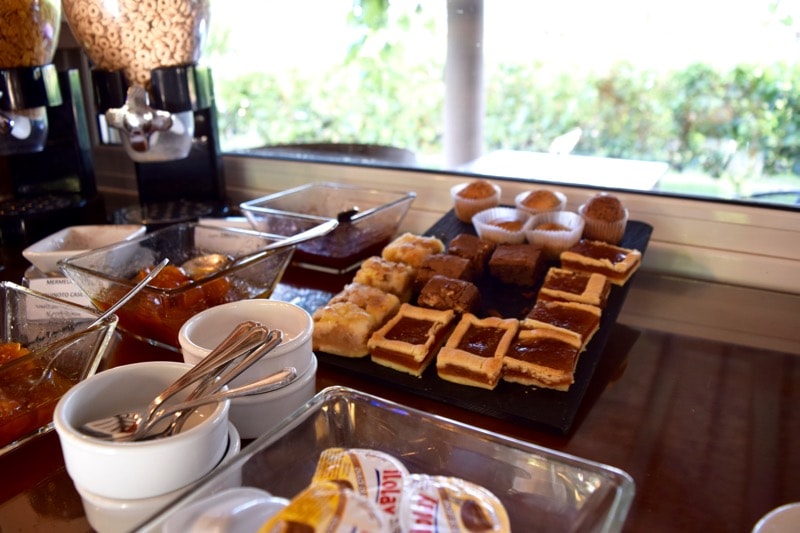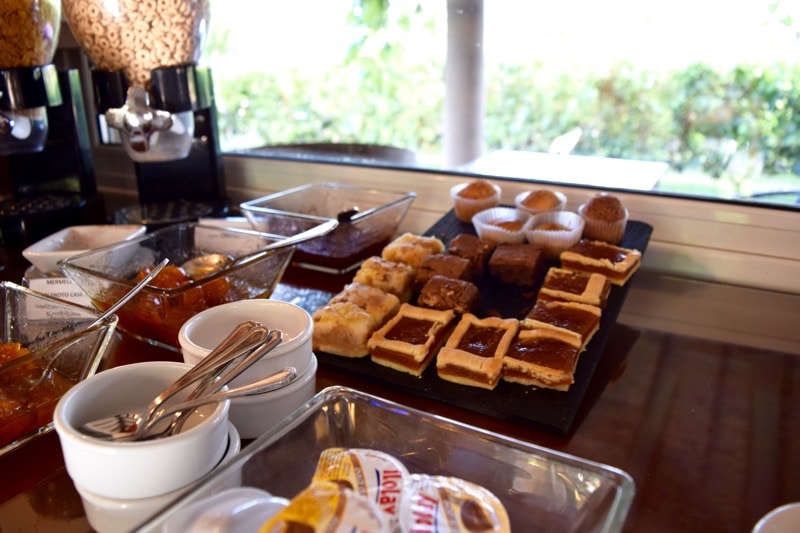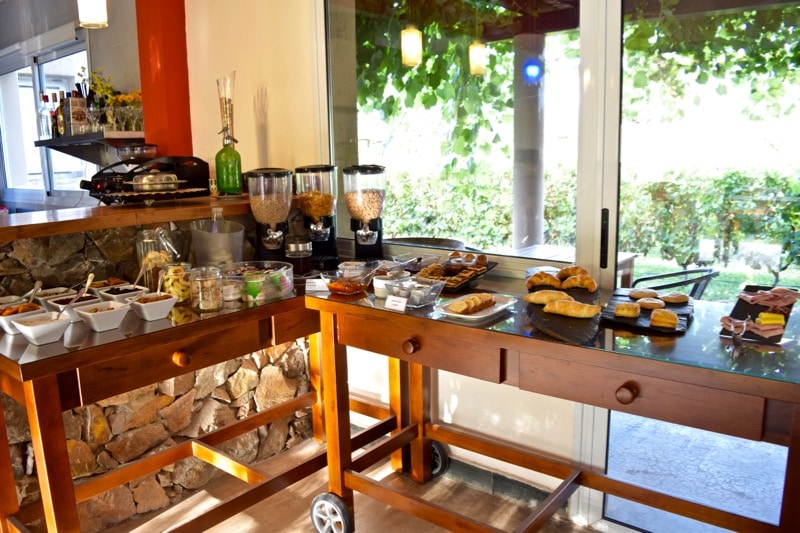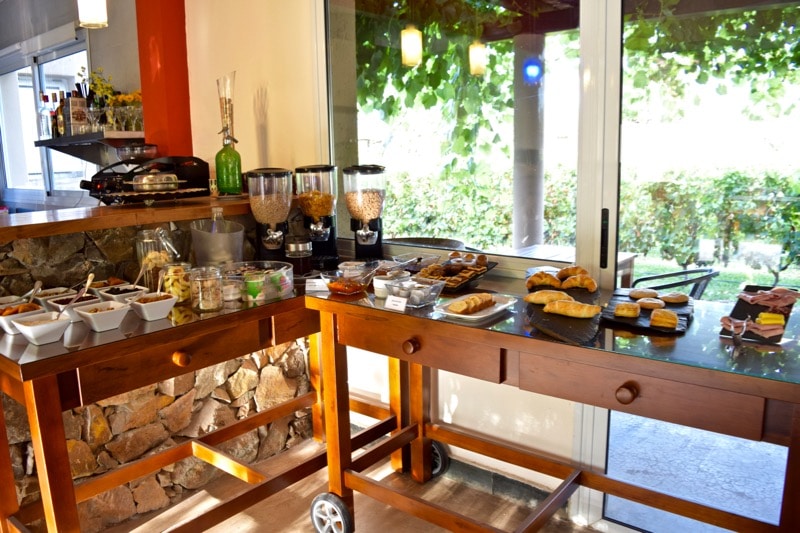 From starters of gazpacho and pickled rabbit, to mains of pasta, trout and rack of lamb, it was a gourmet menu featuring seasonal ingredients and plenty of items from their garden.
We ordered a 2014 bottle of Malbec from nearby Bodega Vistalba and enjoyed it with an amuse bouche of crisp mini bruschettas topped with tomato, cream and basil. If this was anything to go by, it was going to be a meal packed with great flavours.
For starter I tucked into grilled pear with goats cheese and rocket. Resembling a large salad, I loved the combination of sweet, charred quarters of pear, rich, creamy goats cheese, bitter leaves and the sweet dressing. It was a very generous portion but I couldn't resist finishing it!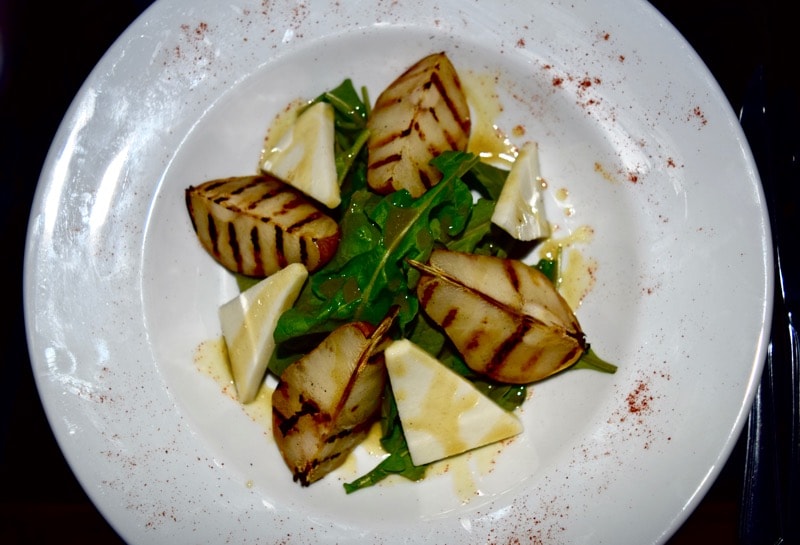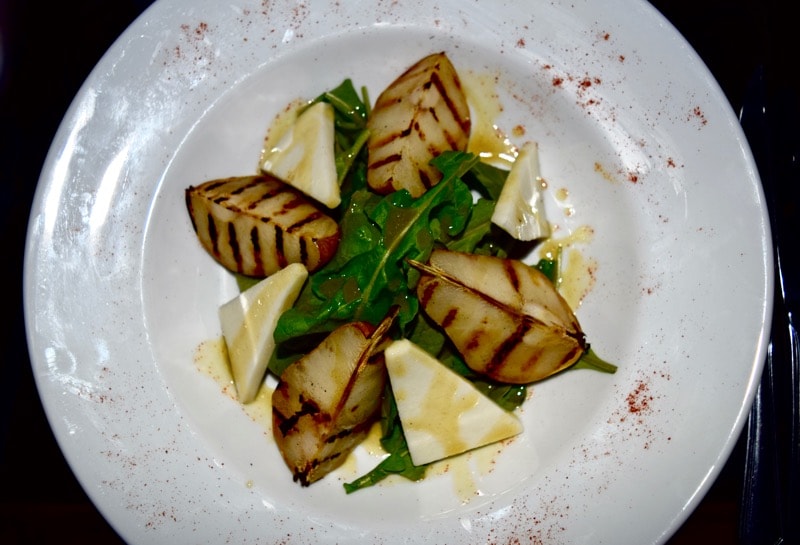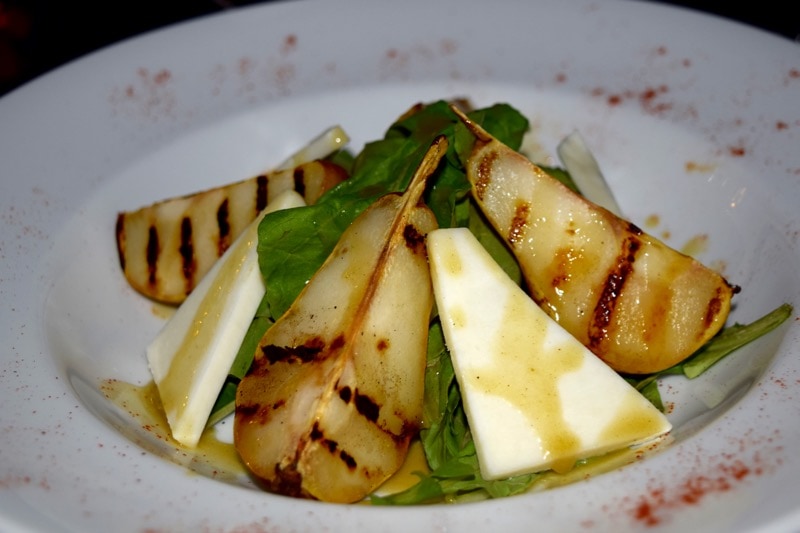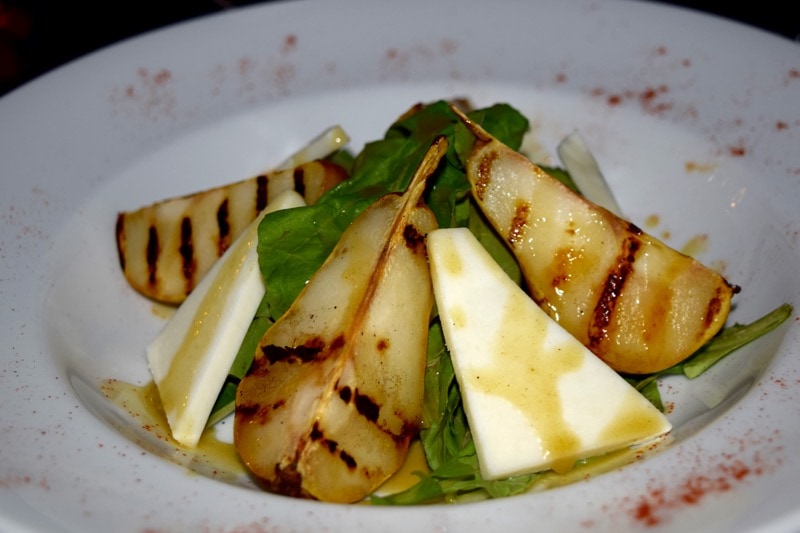 My partner enjoyed the pickled rabbit, which was served on toasted brioche, with mixed leaves and beetroot. He seemed to approve as it was devoured in moments!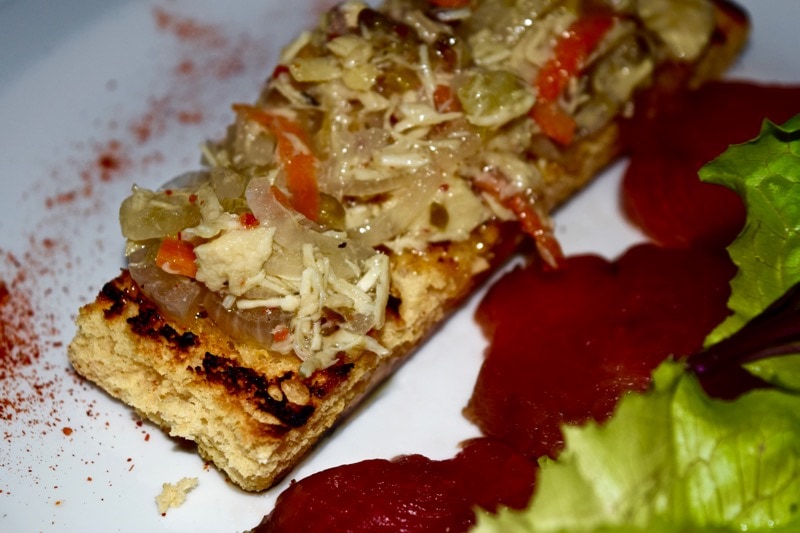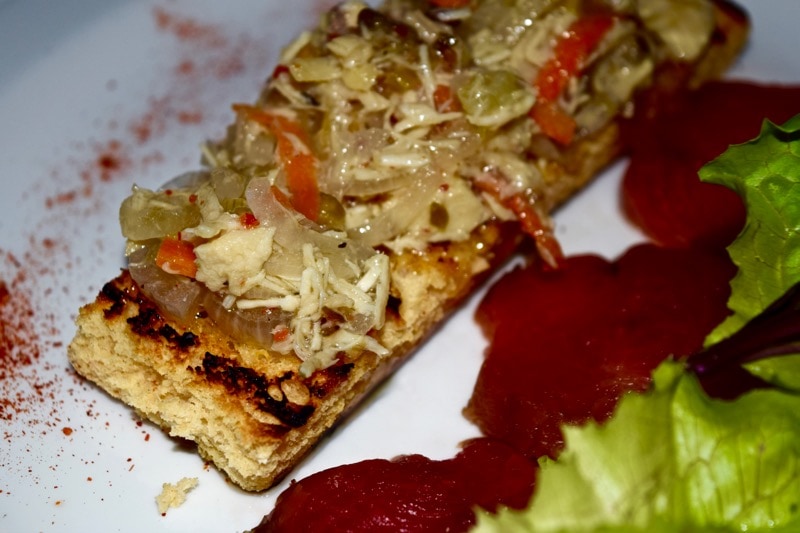 I ordered lamb for my main course, which was really well seasoned, rich, and juicy. Accompanying it was sweet potato and a thick rosemary and garlic mayonnaise.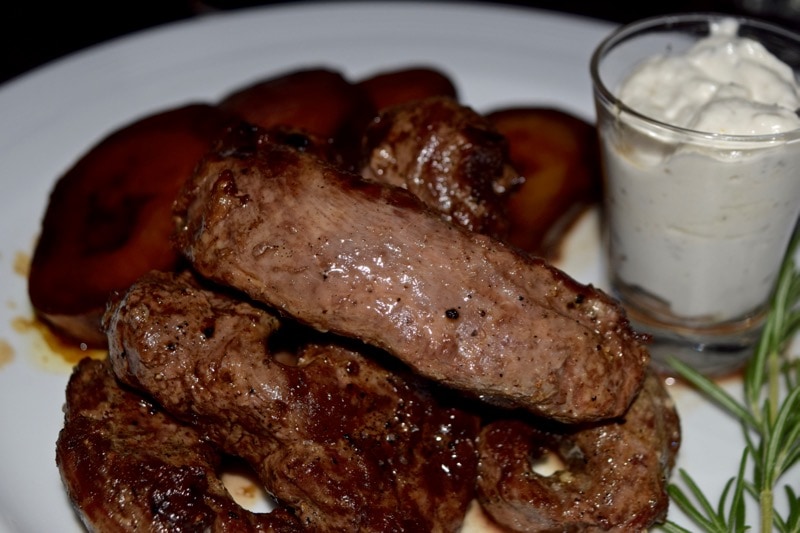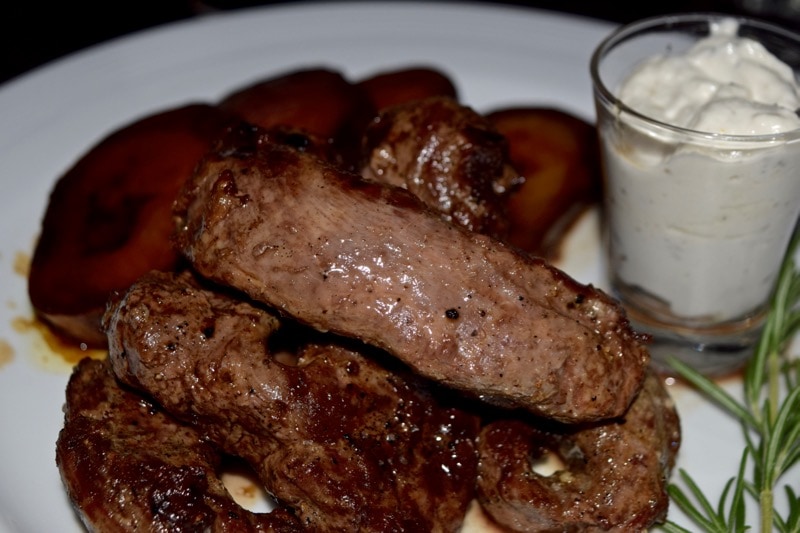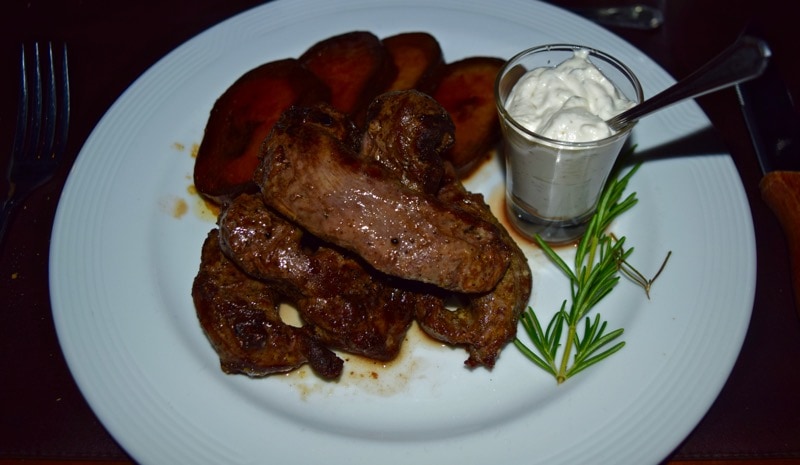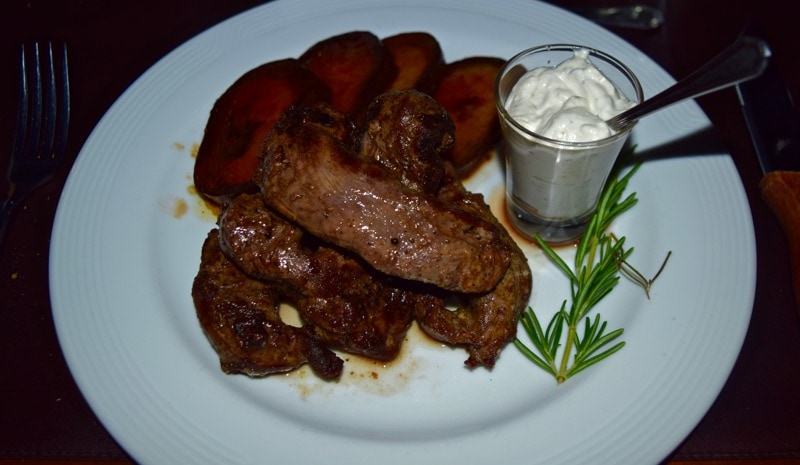 My partner enjoyed the steak – a great cut of meat, with perfectly crisp potato rosti. I absolutely loved the garnishes of thyme and rosemary, all freshly picked from the garden.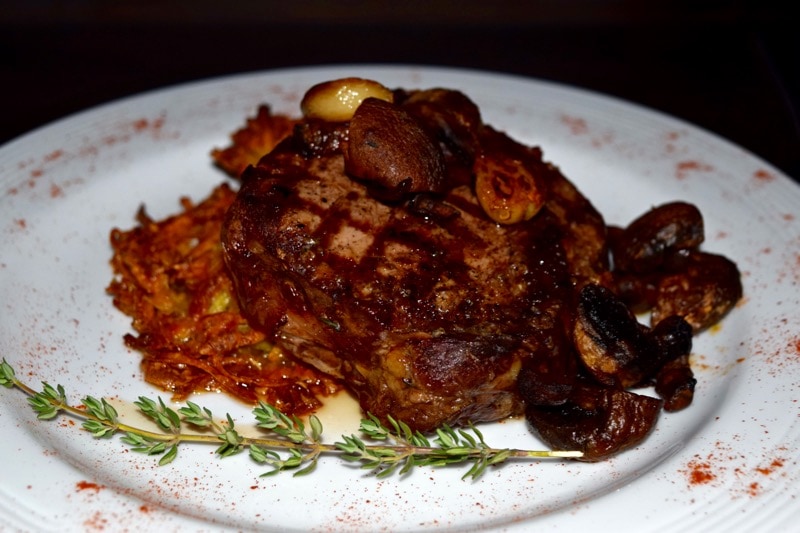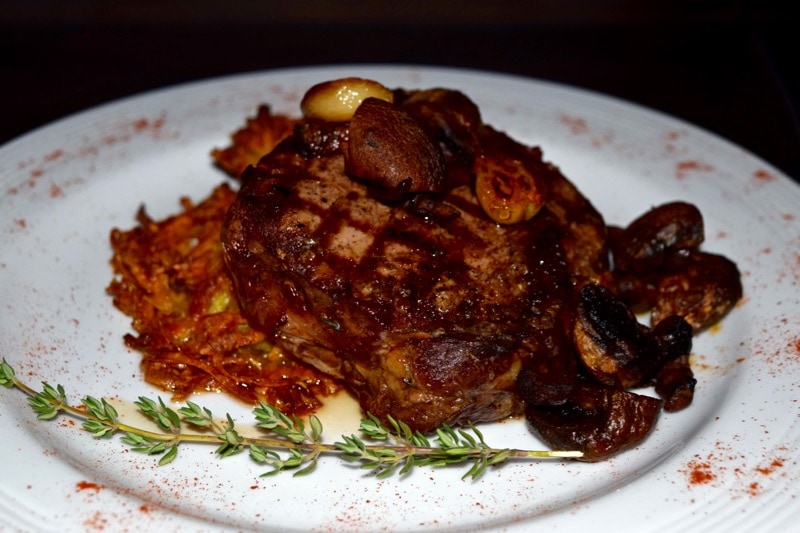 With very little space, we soldiered on and order dessert! While my partner managed to squeeze in a tasty bowl of spiced caramelised peaches and pears with ginger ice cream, I couldn't help but go for the brownie. The generous slab was rich and just the right balance of soft and chewy. The redcurrant sauce cut through some of the richness… but I was officially full – there was no way I could finish it! Beaten by a brownie…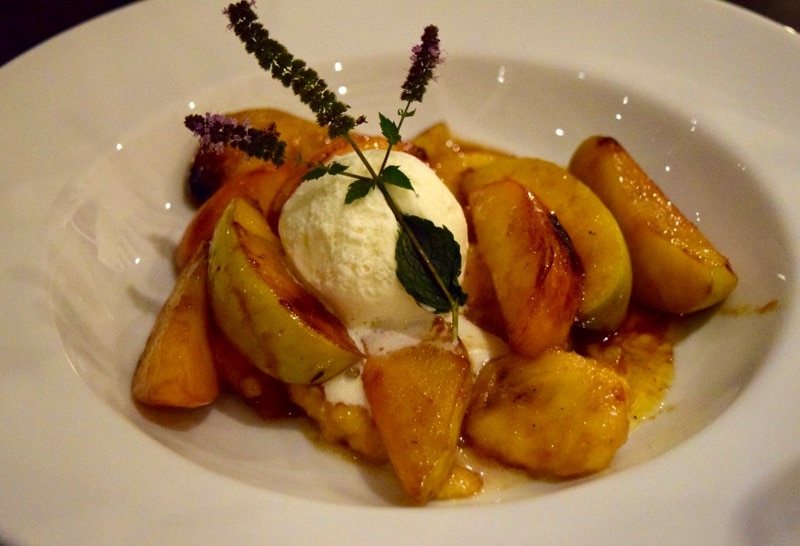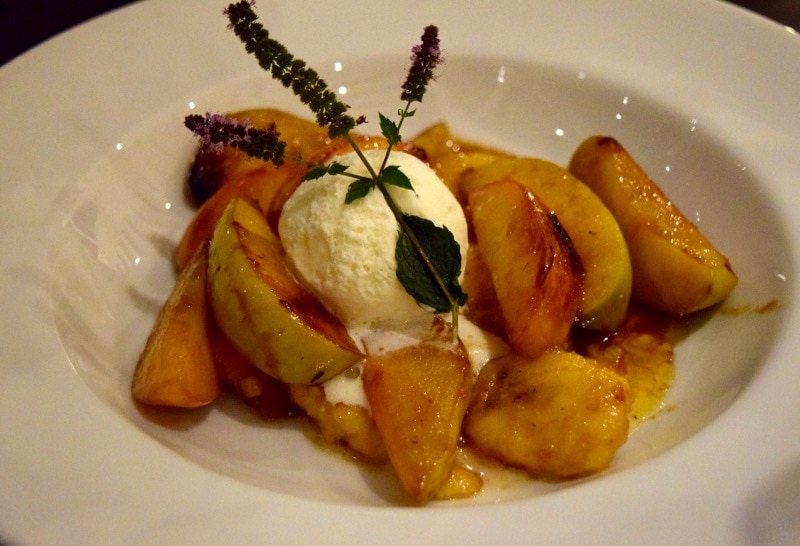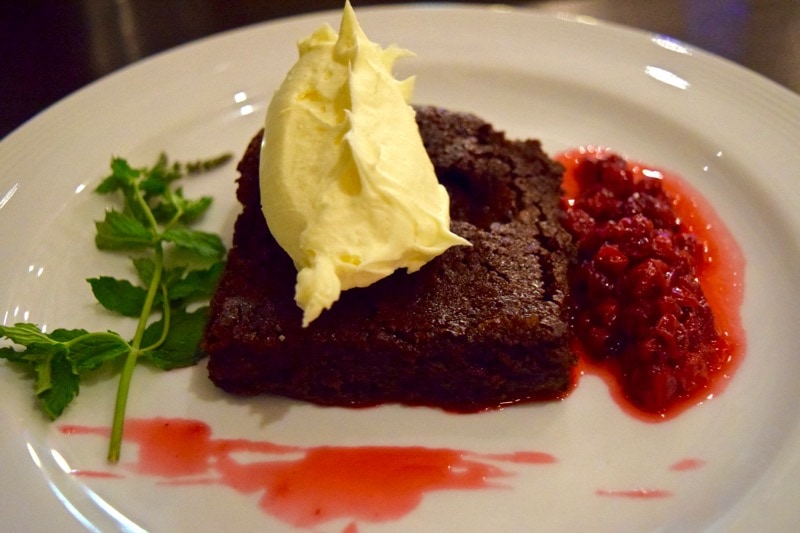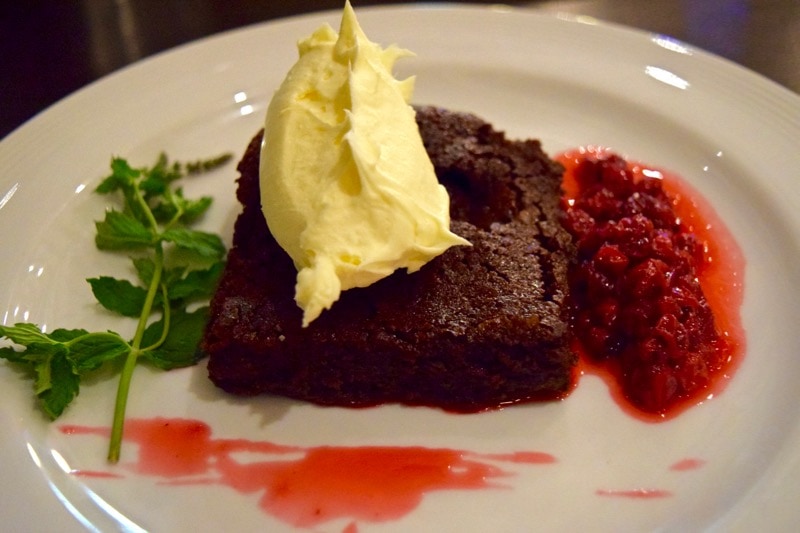 Thankfully our room was just one flight of stairs away, and a few minutes later I was lying horizontal in a food coma, enjoying one of the best sleeps in ages.
If you want to be in the heart of city life, with cafes and shops on your doorstep – this isn't the place for you. It is however perfect place for a relaxing break, away from downtown Mendoza, with lovely clean air, beautiful surroundings and plenty of great food.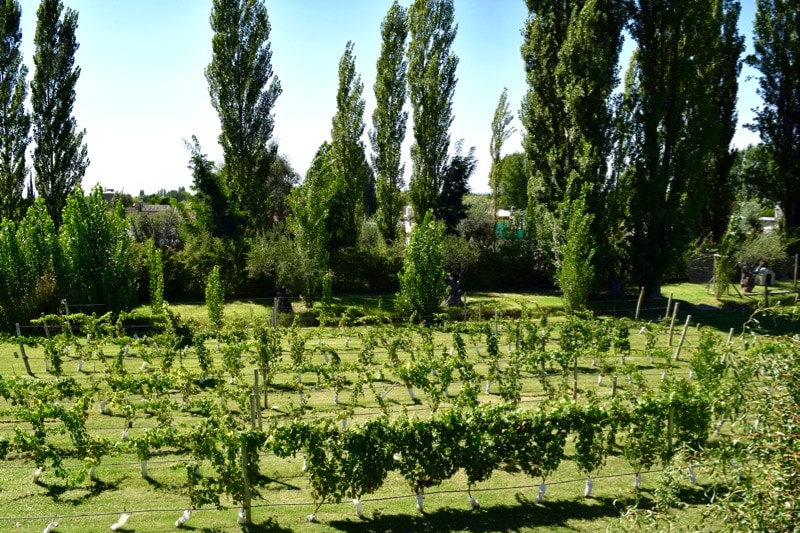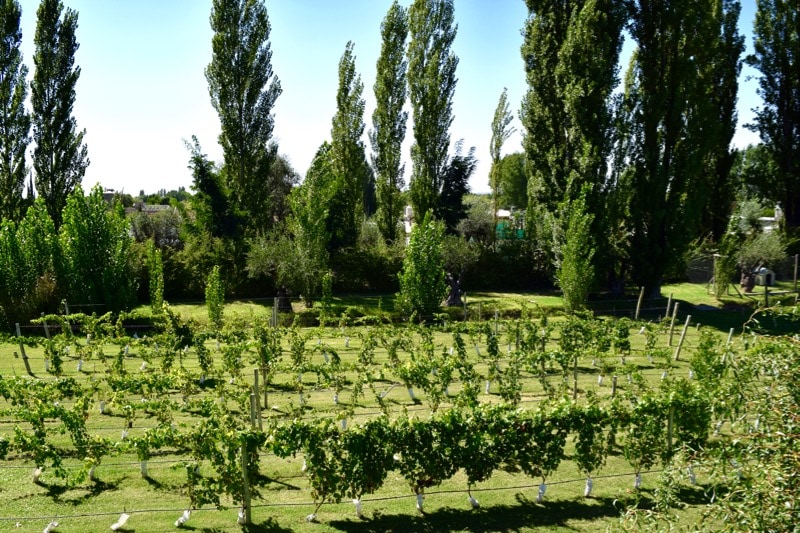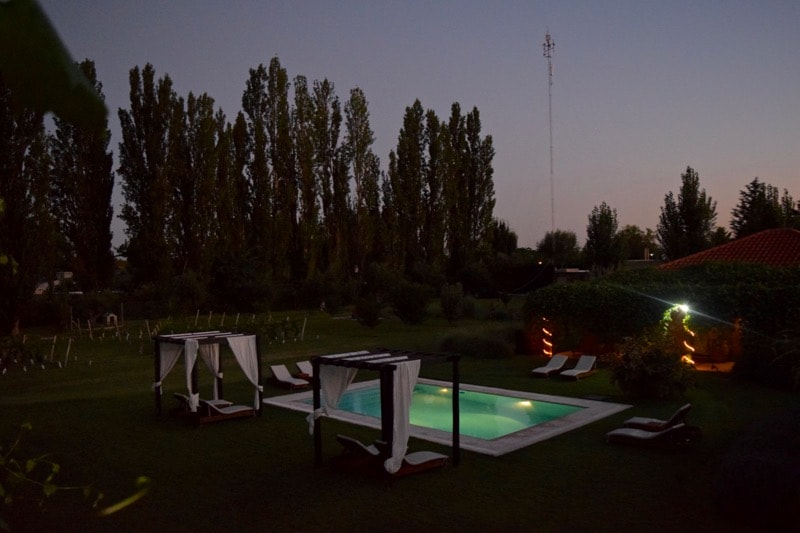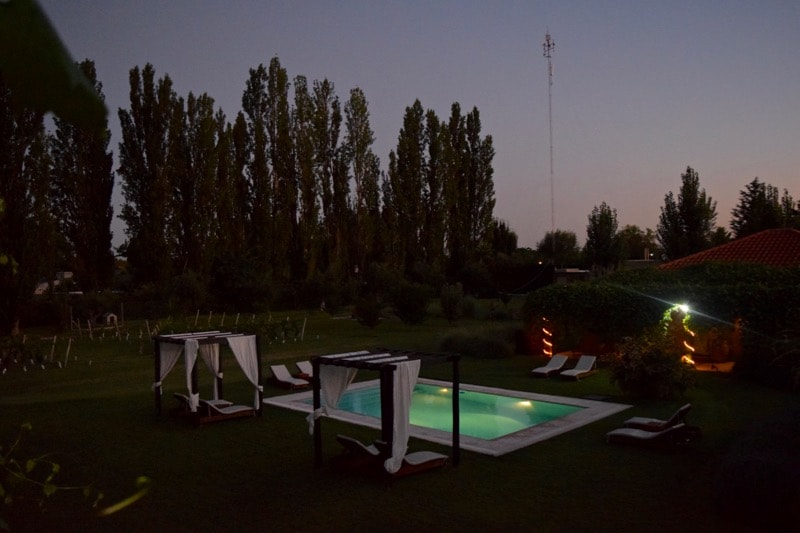 Thanks to Villa Mansa for inviting us to stay. Rooms start from $95. Find out more here.