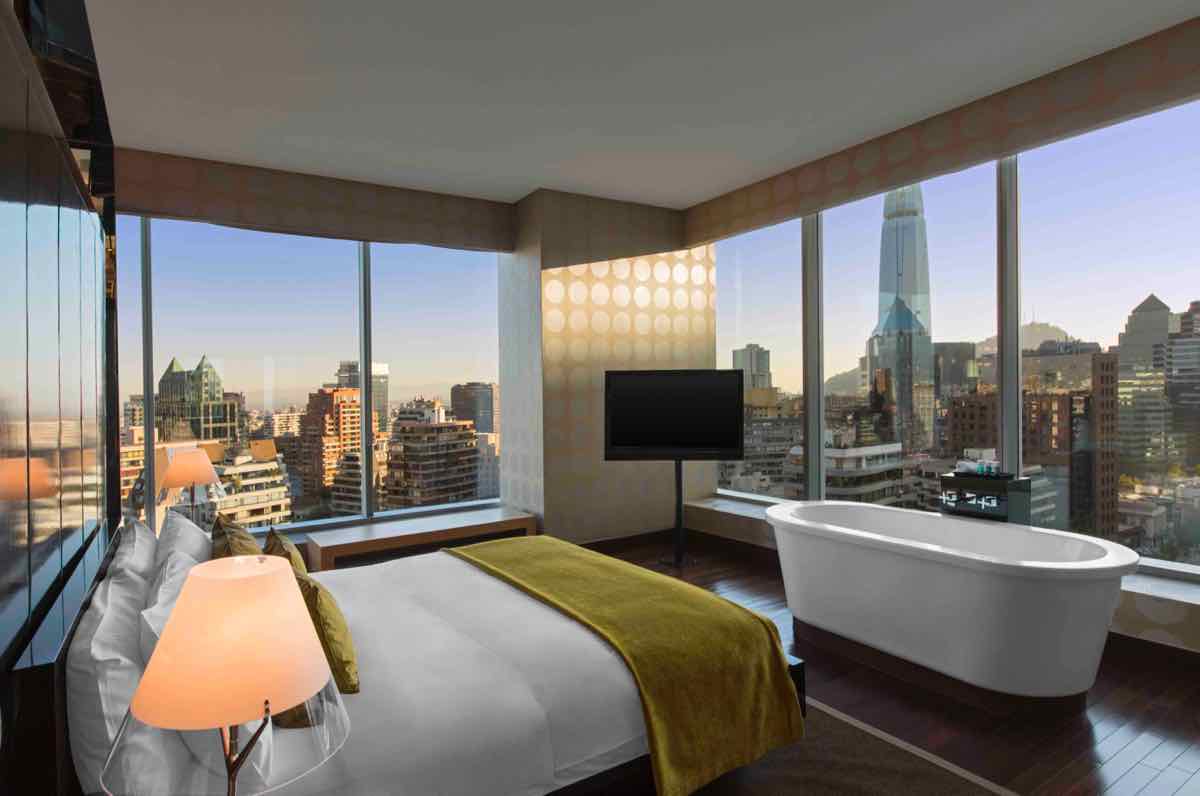 From skybars and rooftop pools, to Michelin starred dining and incredible spas, find out the best luxury hotels in Santiago, Chile for 2019.
Santiago is a sophisticated city with plenty of great accommodation options – no matter what your budget. But, if you're looking for something special, then you've come to the right city! There are several luxury hotels in Santiago, with incredible views, impressive amenities and service you'll never forget.
Hotels like The Singular, Mandarin Oriental and the W Santiago stand out from the crowd with their rooftop pools. What better place to relax after a day of exploring, than with a cocktail in your hand looking out at the beautiful city views.
Then there's the food scene too. The meal we had at The Singular was one of the best we had on our entire month-long adventure through Chile!
Whatever you're looking for, I've got you covered with my guide to the best luxury hotels in Santiago.
Stylish décor, a rooftop swimming pool and one of the best meals I've eaten in a while – The Singular really knows how to make a guest feel welcome. I loved the 'coffee house' style lounge and bar where check-in took place. On the top floor was a large terrace and cool bar area, along with the rooftop pool. With great views of Santiago's iconic hills Mount Santa Lucia and Mount San Cristobal, it was the perfect spot for a daytime pool session, or an evening cocktail.