From skybars and rooftop pools, to Michelin starred dining and incredible spas, find out the best luxury hotels in Santiago, Chile.
Santiago is a sophisticated city with plenty of great accommodation options – no matter what your budget. But, if you're looking for something special, then you've come to the right city! There are several luxury hotels in Santiago, with incredible views, impressive amenities and service you'll never forget.
Hotels like The Singular, Mandarin Oriental and the W Santiago stand out from the crowd with their rooftop pools. What better place to relax after a day of exploring, than with a cocktail in your hand looking out at the beautiful city views.
Then there's the food scene too. The meal we had at The Singular was one of the best we had on our entire month-long adventure through Chile!
Whatever you're looking for, I've got you covered with my guide to the best luxury hotels in Santiago.
Stylish décor, a rooftop swimming pool and one of the best meals I've eaten in a while – The Singular really knows how to make a guest feel welcome. I loved the 'coffee house' style lounge and bar where check-in took place. On the top floor was a large terrace and cool bar area, along with the rooftop pool. With great views of Santiago's iconic hills Mount Santa Lucia and Mount San Cristobal, it was the perfect spot for a daytime pool session, or an evening cocktail.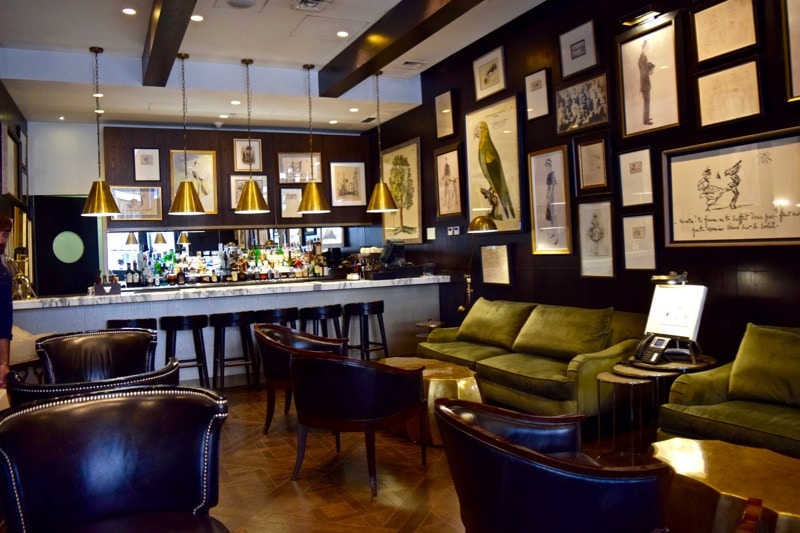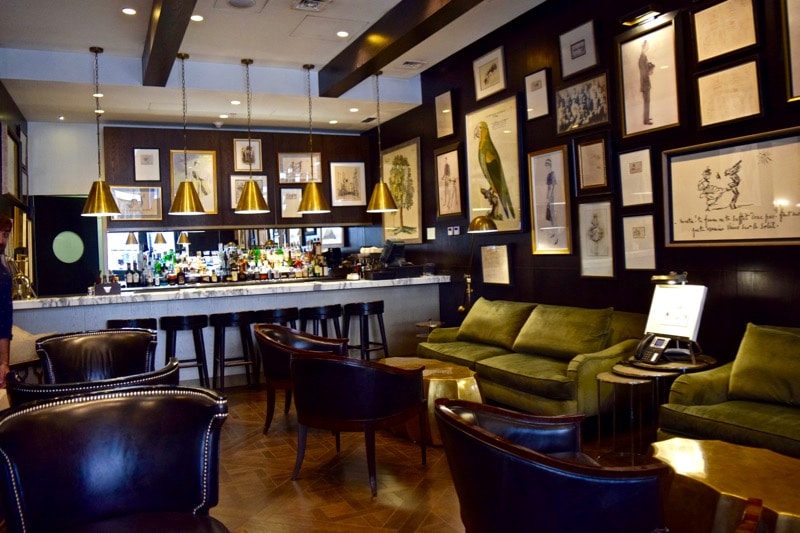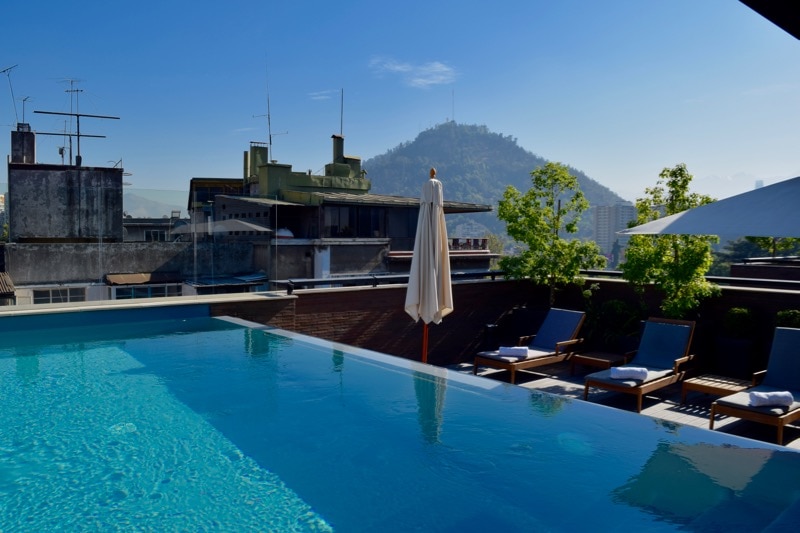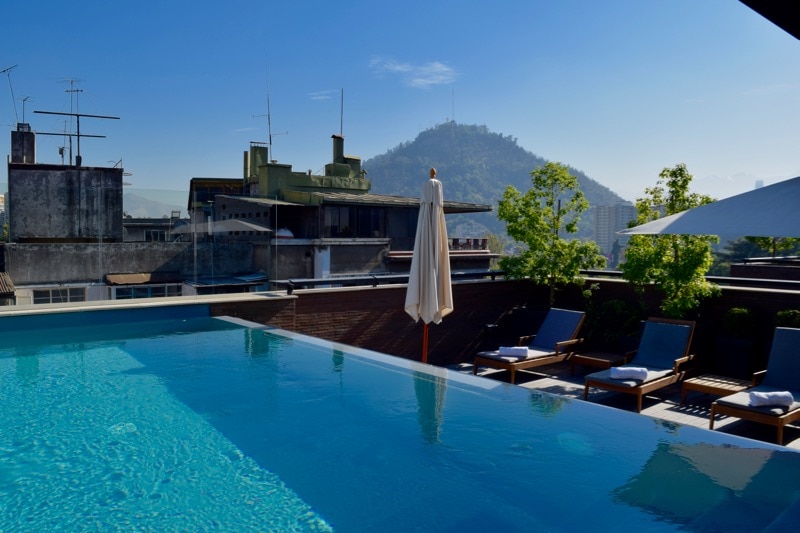 Rooms were tastefully decorated and spacious, and I just LOVED all the nic-nacs around the hotel – from the large maps and antique lamps to the arty pictures in the lounge, there was always something catching my eye. Whether you're staying at the hotel or not, the restaurant at The Singular is worth a visit.
Read more about my dinner and stay at The Singular.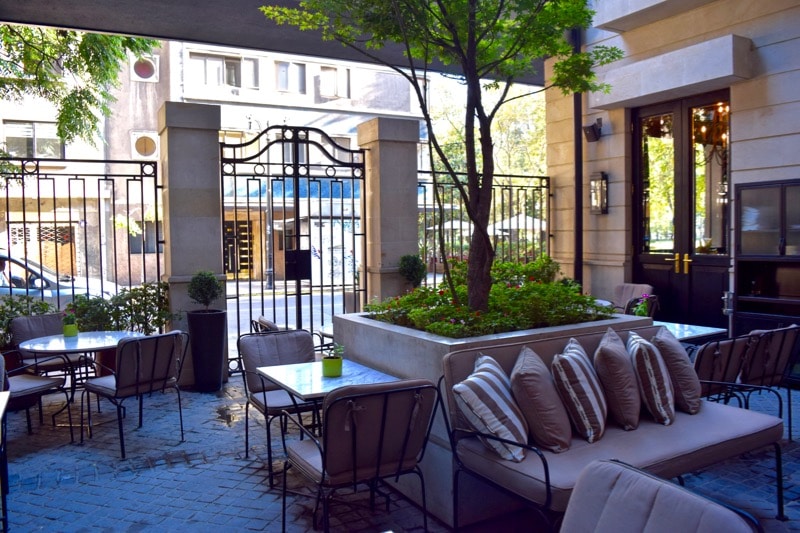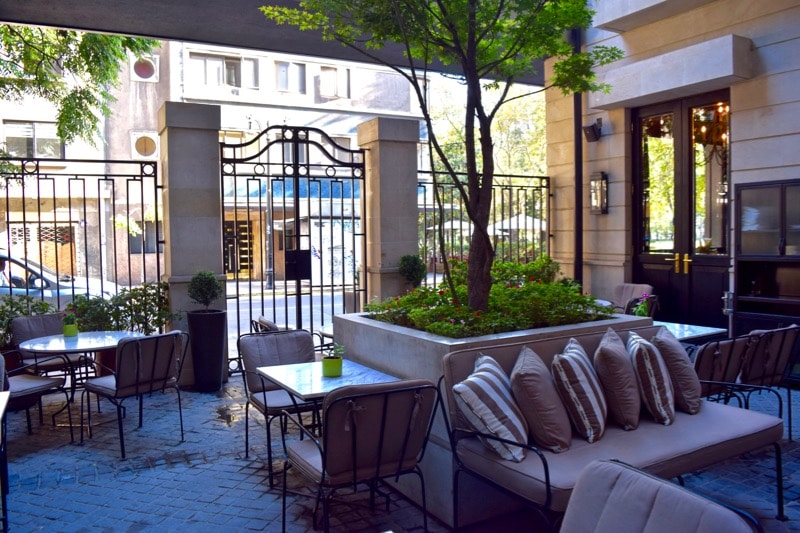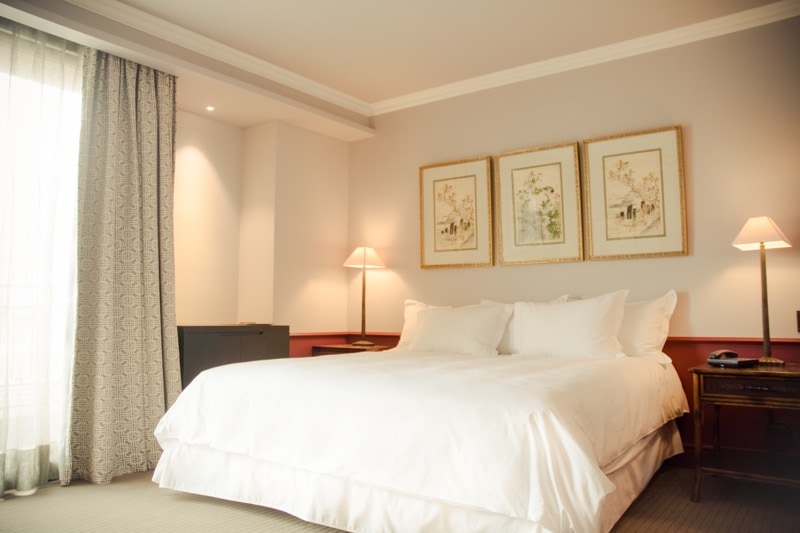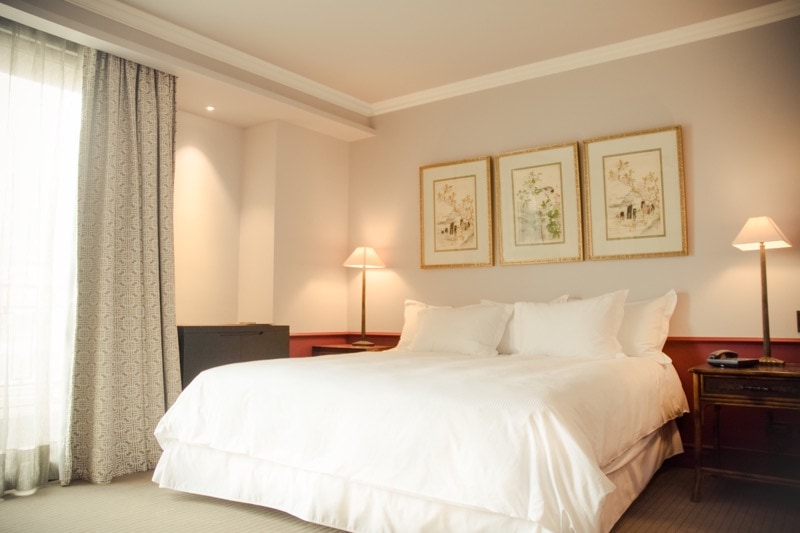 It's fair to say that luxury comes as standard at the Mandarin Oriental's hotels around the world. However, the Hotel Santiago by Mandarin Oriental takes things to the next level! With an impressive lagoon-style swimming pool with a waterfall and a large spa, it's one of easy to understand why this is often voted as the best luxury hotel in Santiago.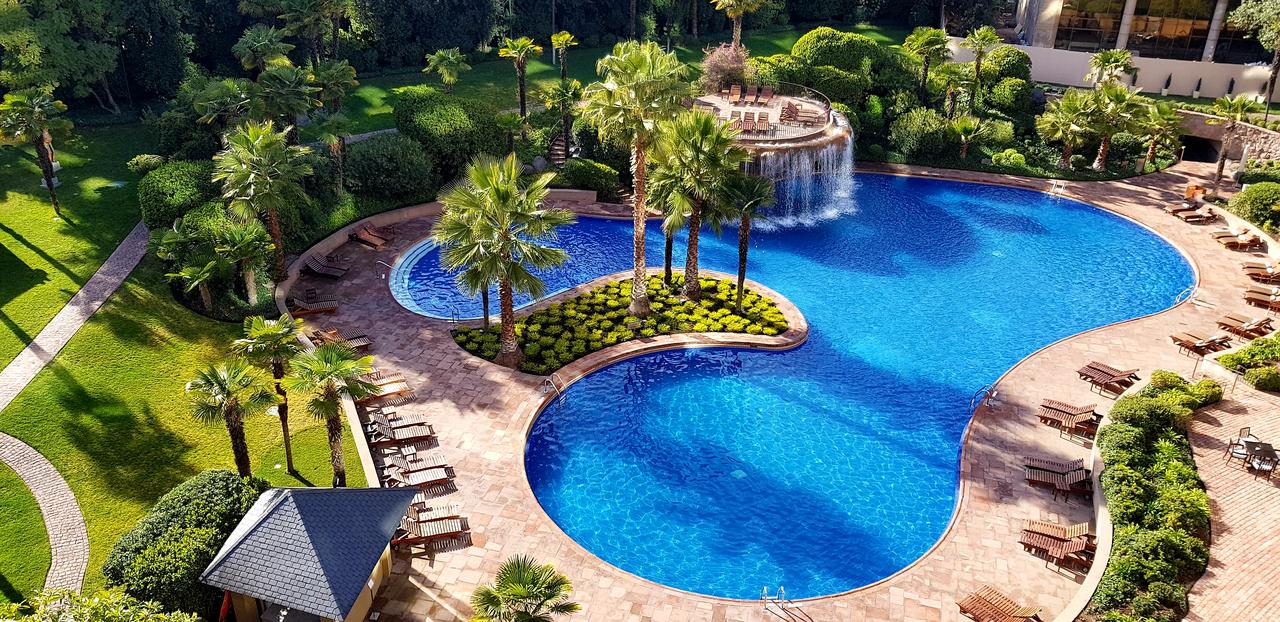 Rooms are chic, with modern touches, marble bathrooms and gorgeous views over to the Andes mountains and the hotel's pristine gardens. Foodies will love this hotel too, as there are highly-rated Japanese, Thai and Mediterranean restaurants within the building.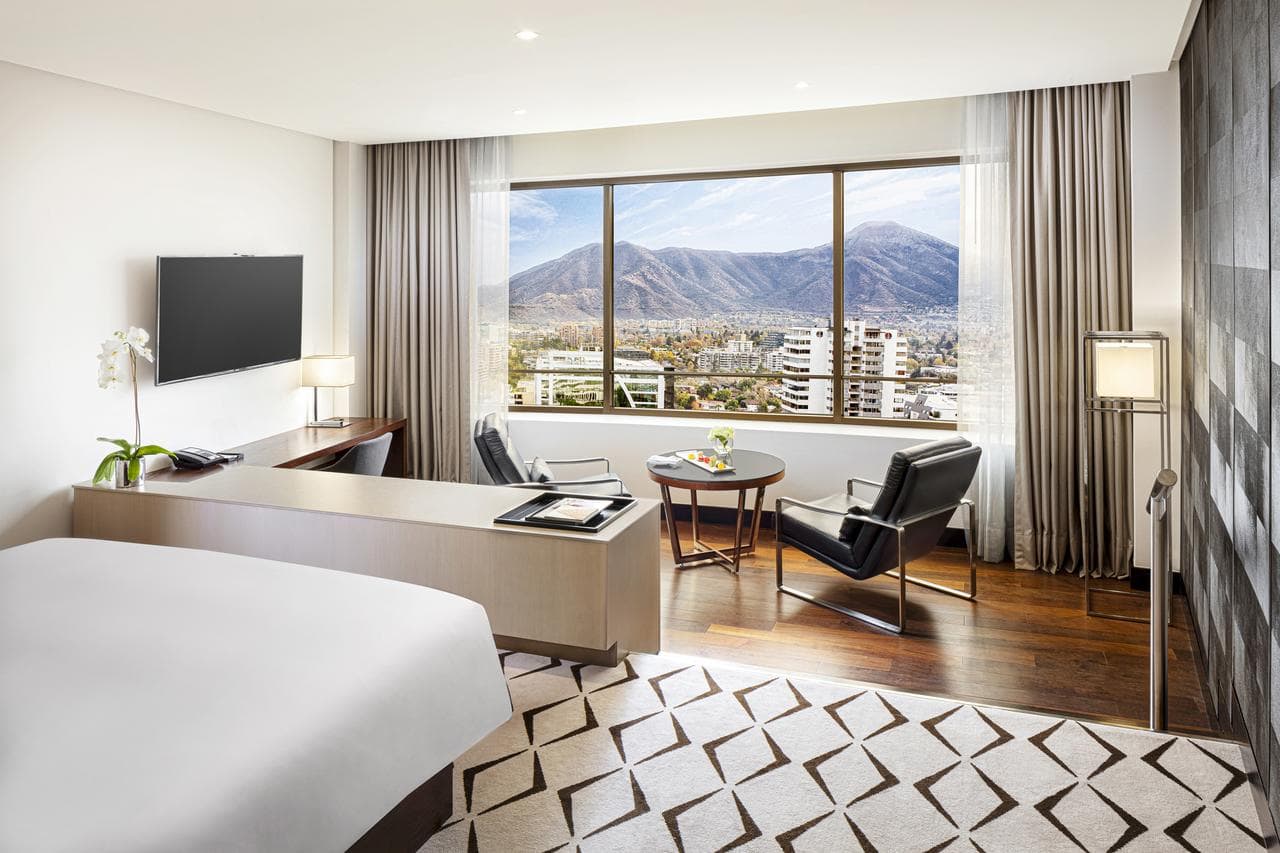 One of Santiago's smartest hotels, the 5-star Ritz-Carlton, Santiago is home to a gorgeous rooftop spa with breath-taking mountain and city views. Relax in the hot tub while taking in heavenly views of the city below.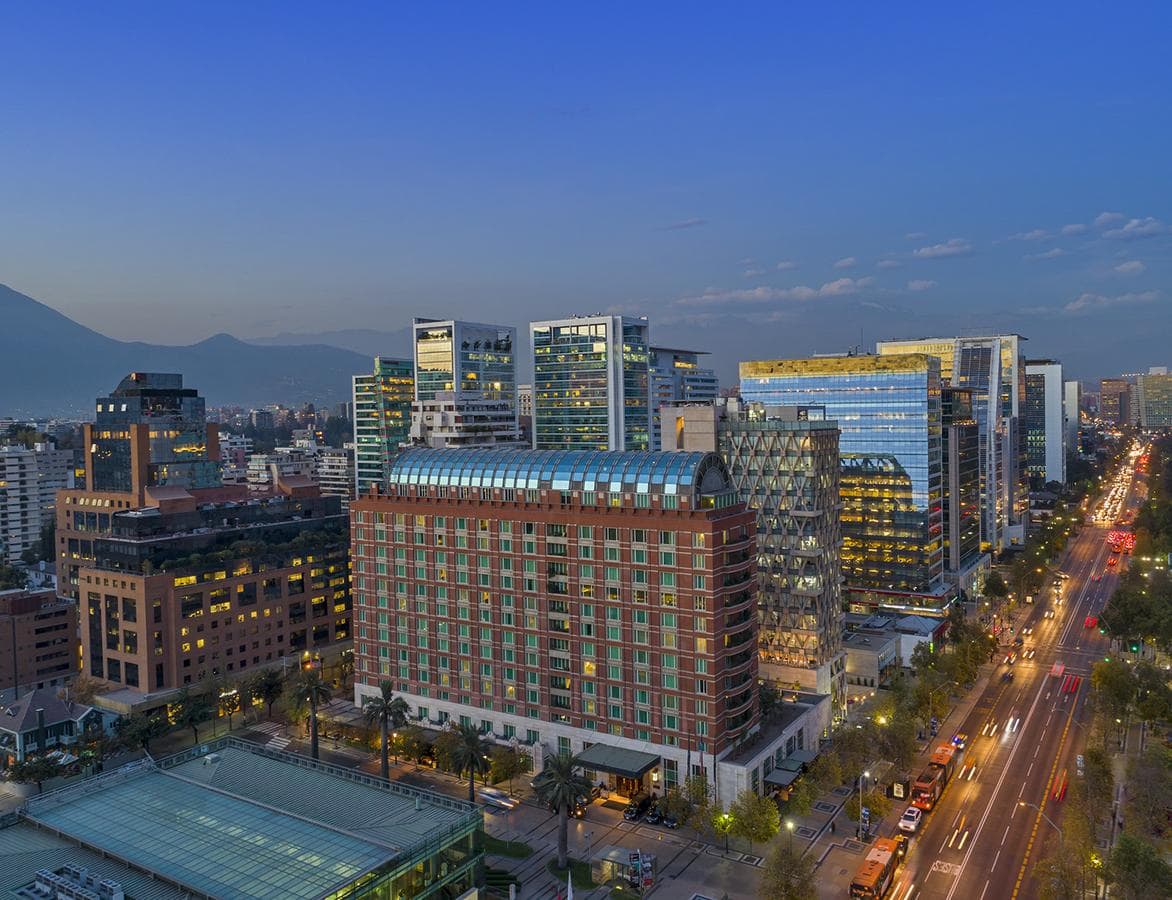 There are a mix of luxury suites and rooms, plus several high-end dining options to choose from. Estro Restaurant is certainly worth a visit. The upmarket contemporary restaurant focuses on farm-to-table dining, and pairs local ingredients with international cooking techniques.
If you're planning a romantic trip to Santiago, or looking for a honeymoon hotel, I'd definitely recommend the Ritz-Carlton.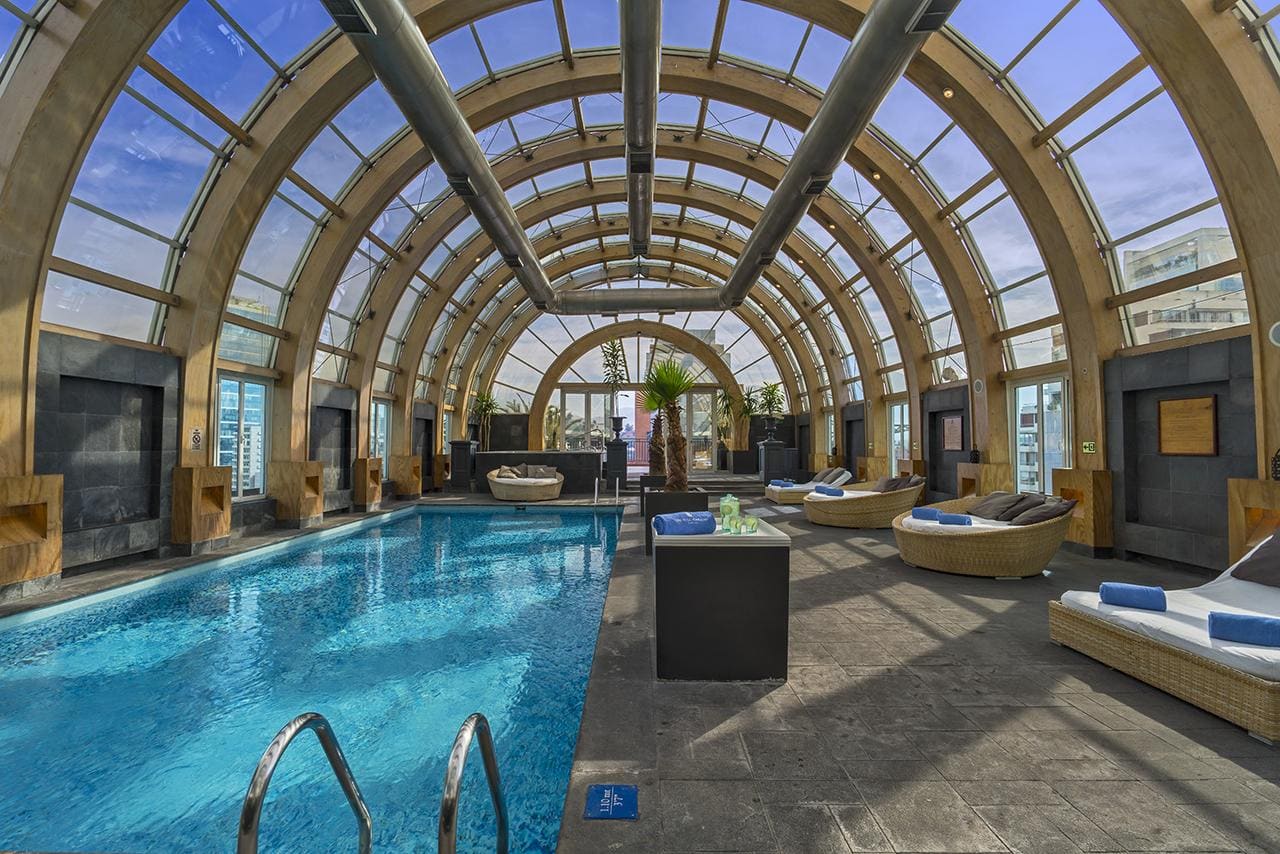 The W Santiago does luxury in a playful way. 5-star with cheeky signage, über fashionable décor and an undeniable feeling of fun. Close to the action, the 196 room hotel is a tall tower, topped with a rooftop pool and bar.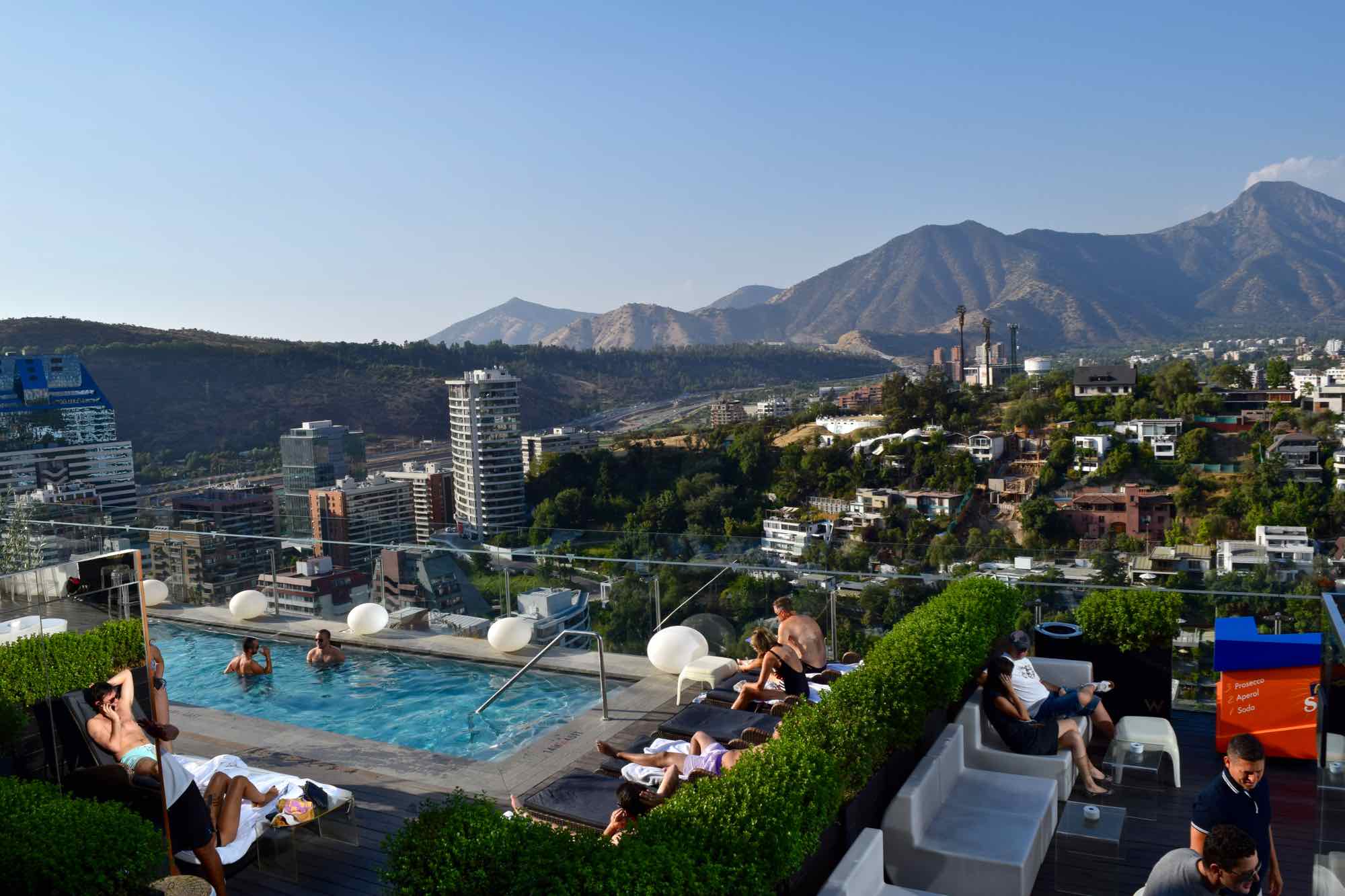 With views of the Andes, it really was a beautiful place to spend the afternoon. Feeling peckish? Book a table at top gourmet restaurant Osaka, or head out to sample one of the many restaurants nearby.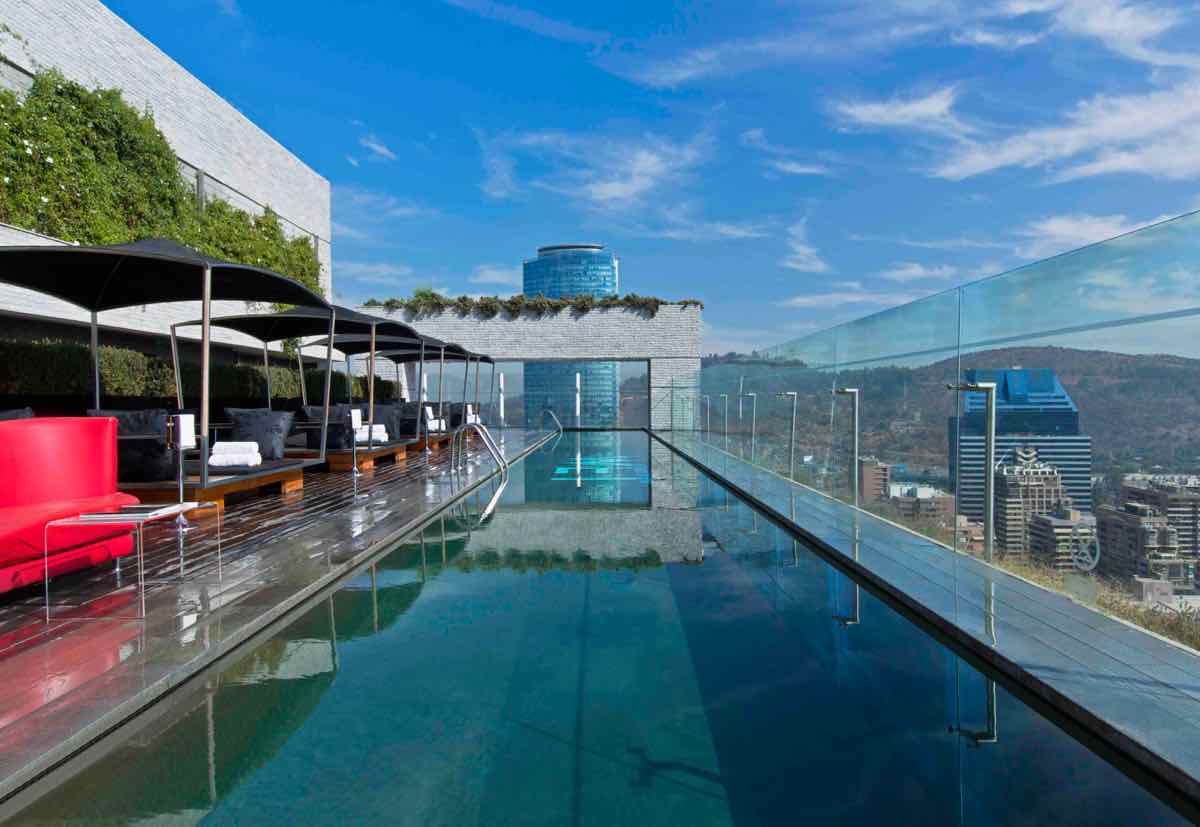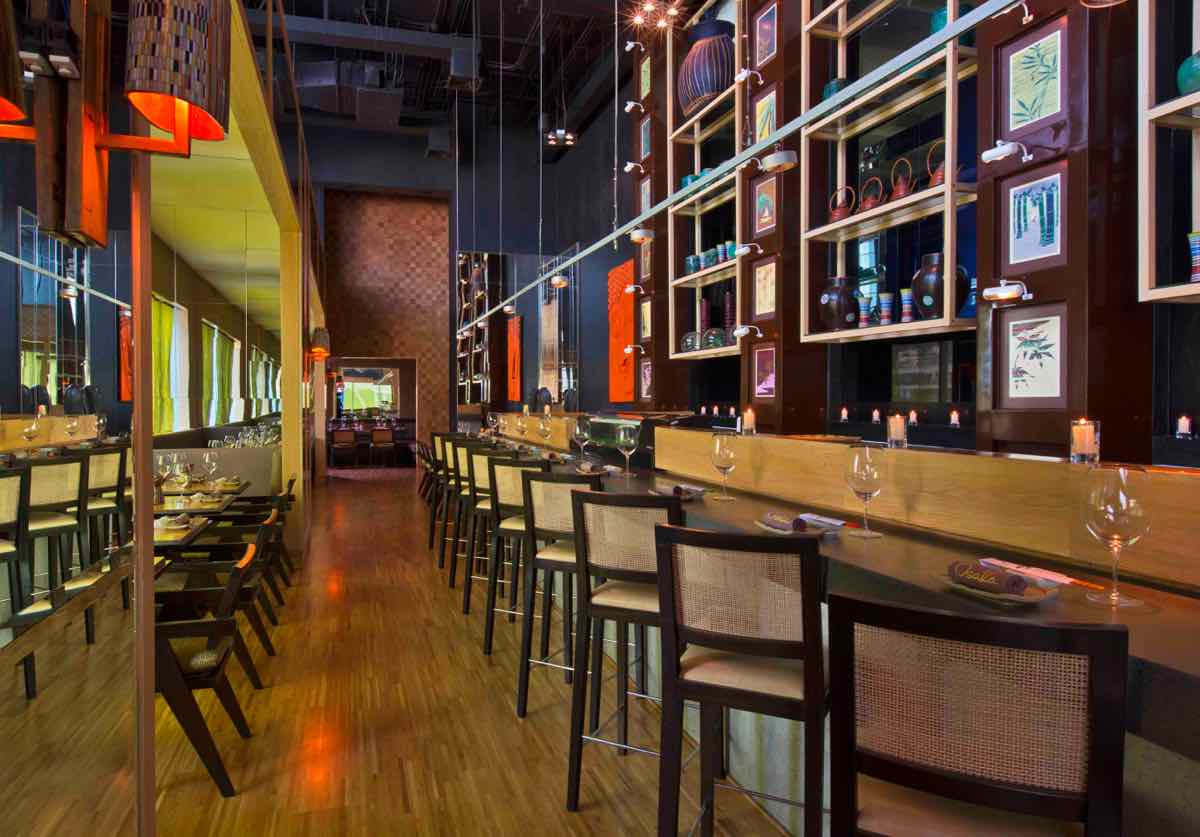 This is one of the tallest buildings in Santiago, so you just KNOW the views are going to be extra special! It offers everything you'd expect from a city Marriott – great service, stylish rooms and comfort.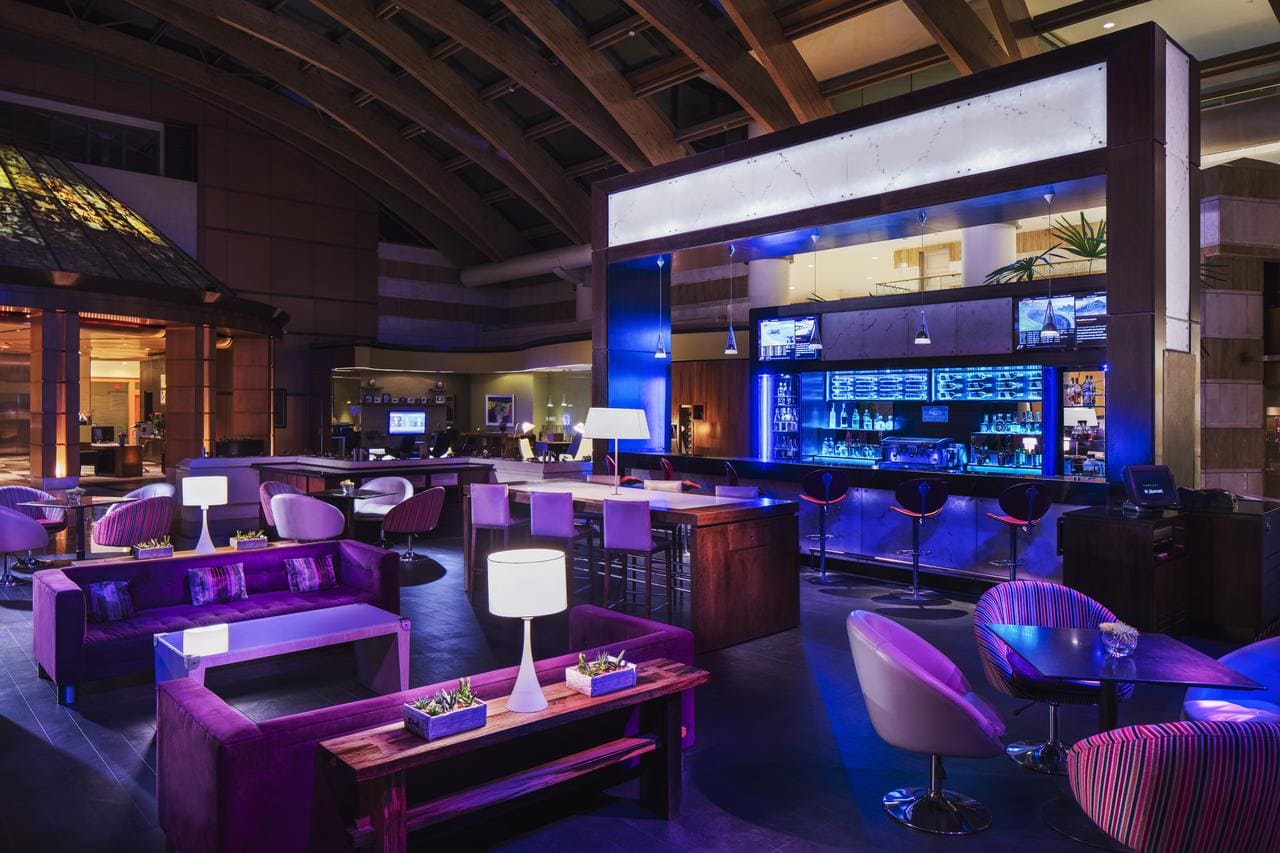 There are three restaurants in the hotel including fine dining offering Latin Grill and informal option Aku Lounge & Bar. Plus, the hotel is located in Las Condes – the perfect location for sightseeing in Santiago.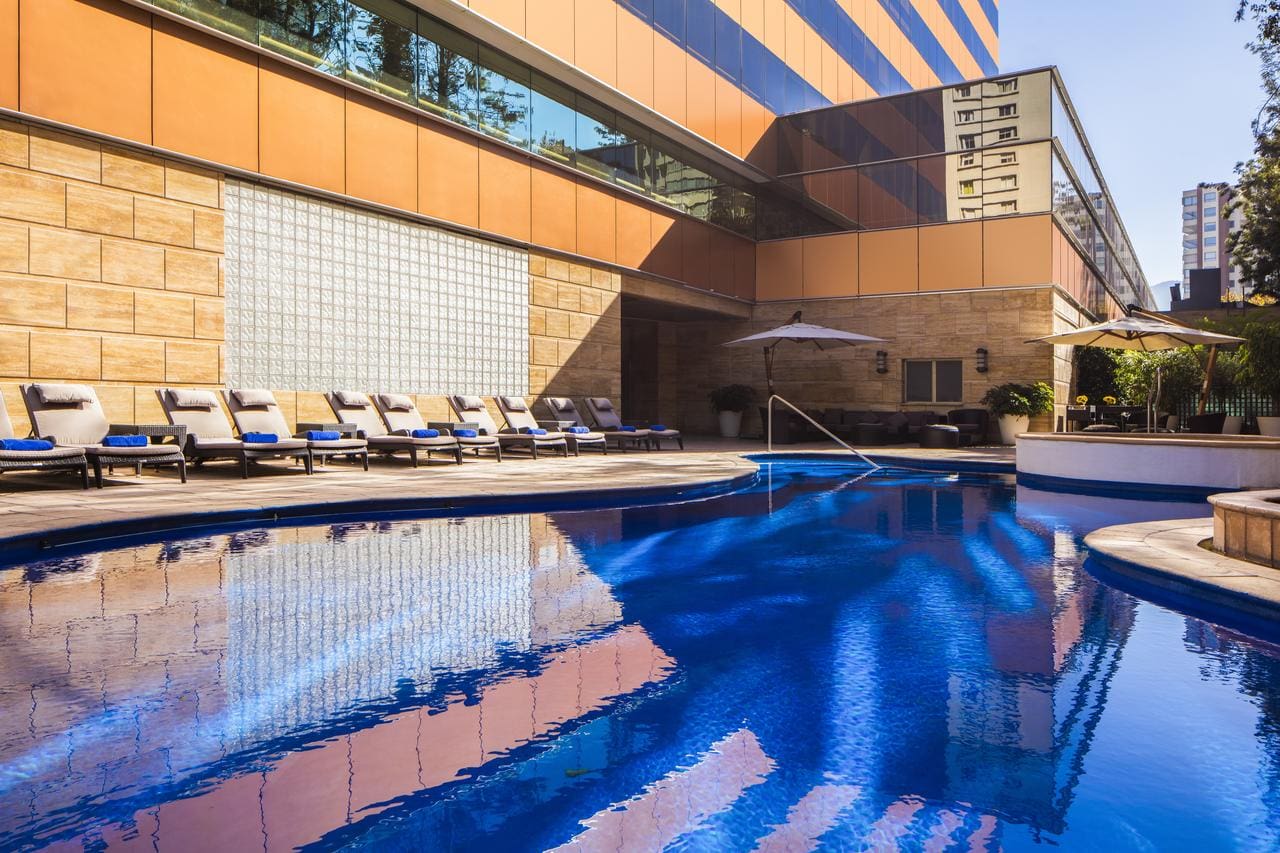 In the upmarket Vitacura neighbourhood, the 5-star Noi Hotel is attracting a stylish clientele in search of a luxurious base in Santiago. With contemporary décor, a plush spa and an incredible rooftop pool and bar with panoramic views of the city, it's a great place for a break in the city.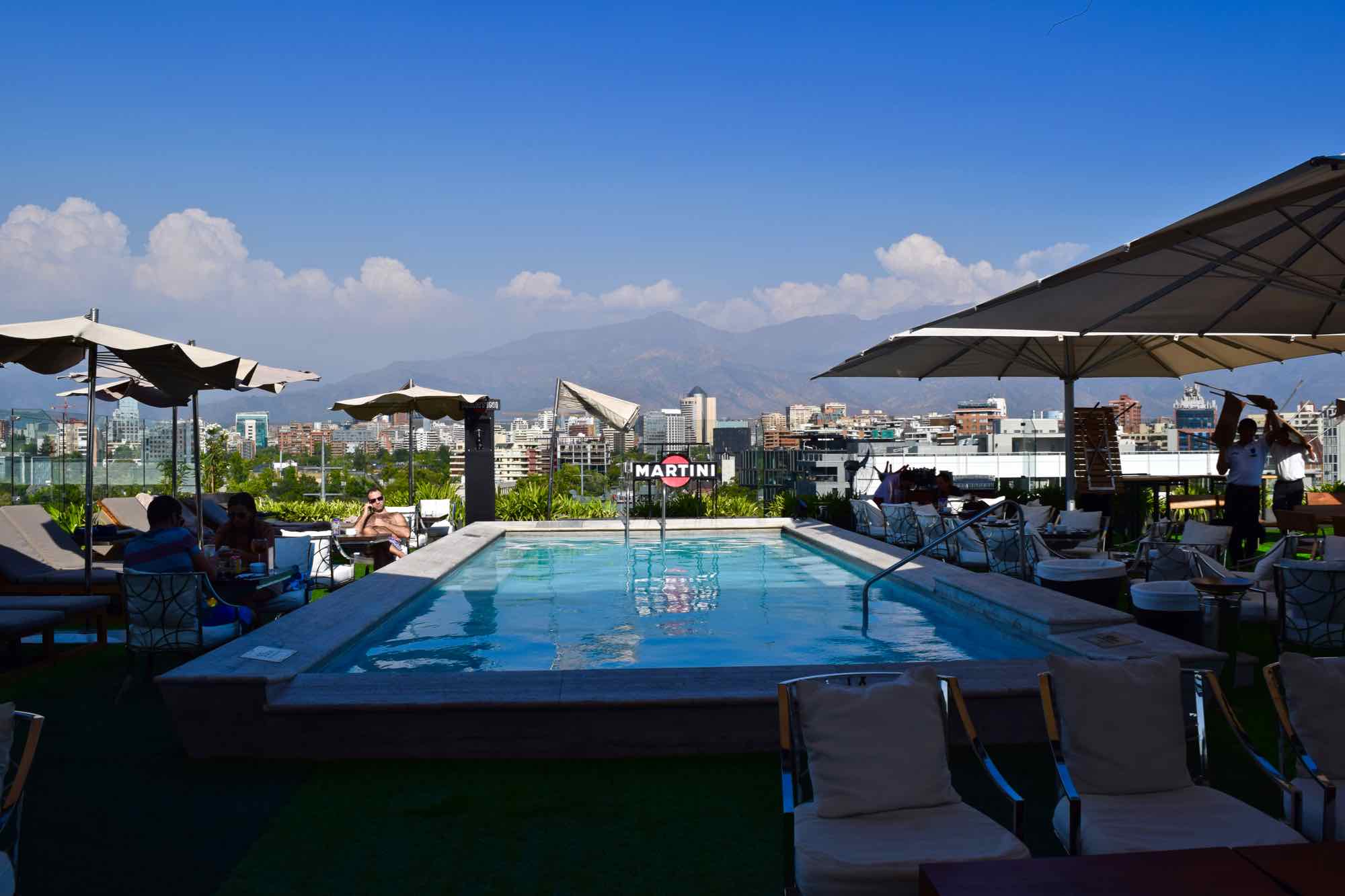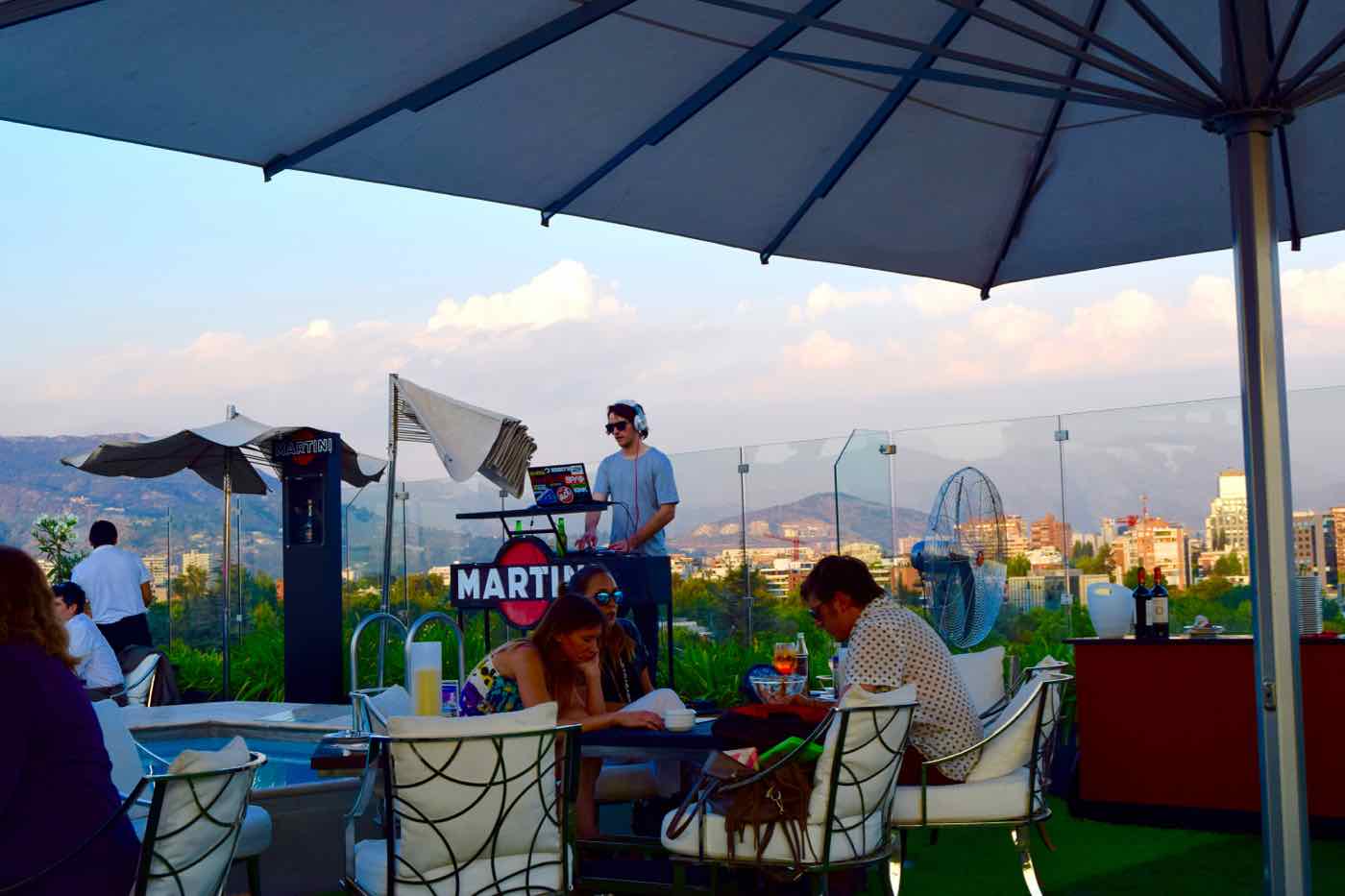 The large rooftop pool had a DJ stand at one end, and plenty of seating for lounging during the day and socialising until the early hours. The cocktails were delicious, and the food was also of a high standard.
Part of the Marriott group, this sophisticated and luxurious Santiago hotel is a great option if you're looking to stay in the Vitacura neighbourhood. Many of the rooms have floor-to-ceiling windows with stunning views of the Andes Mountains.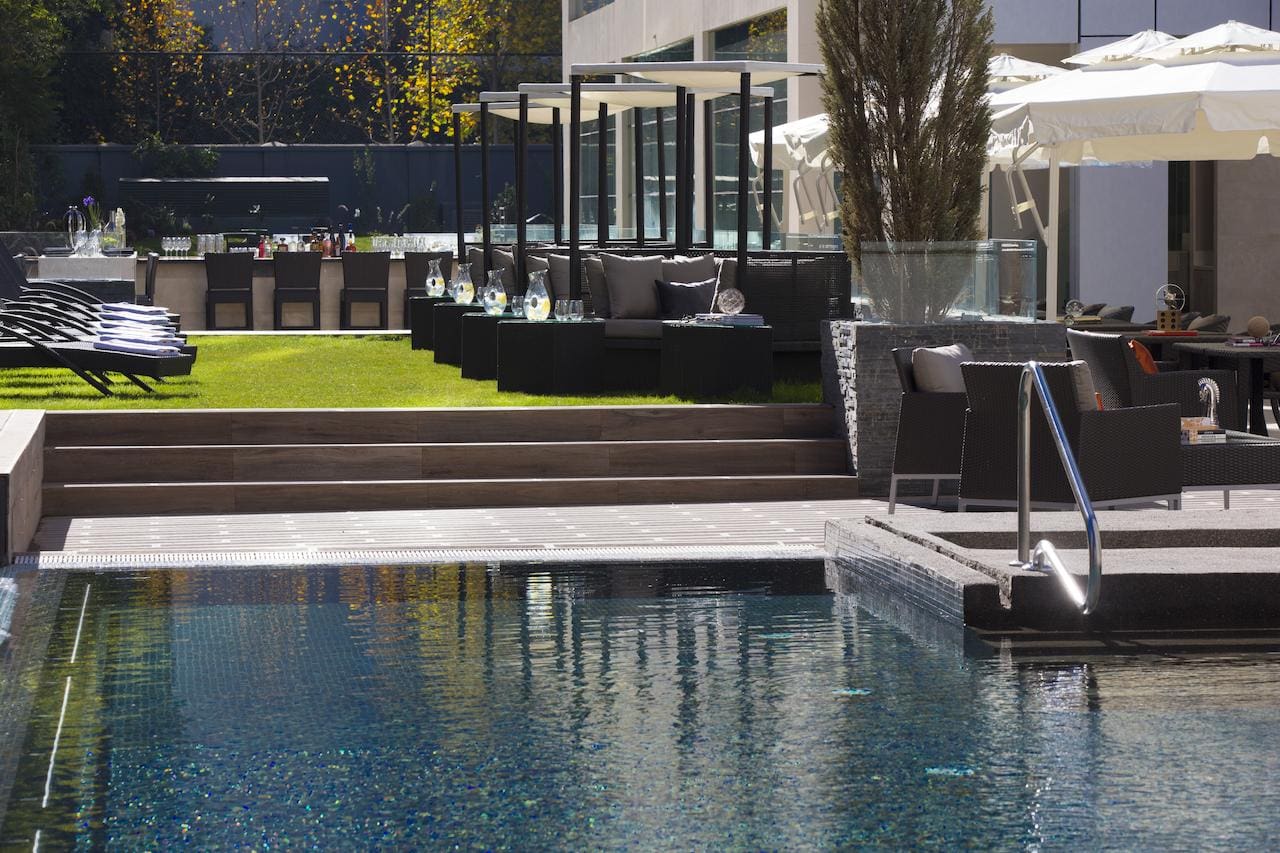 Along with a rooftop bar, there's also Chilean restaurant Catae and Shinsei – the hotel's Asian-fusion offering. If you're looking for somewhere to relax, this smart hotel is also home to a great outdoor pool, spa and wellness centre.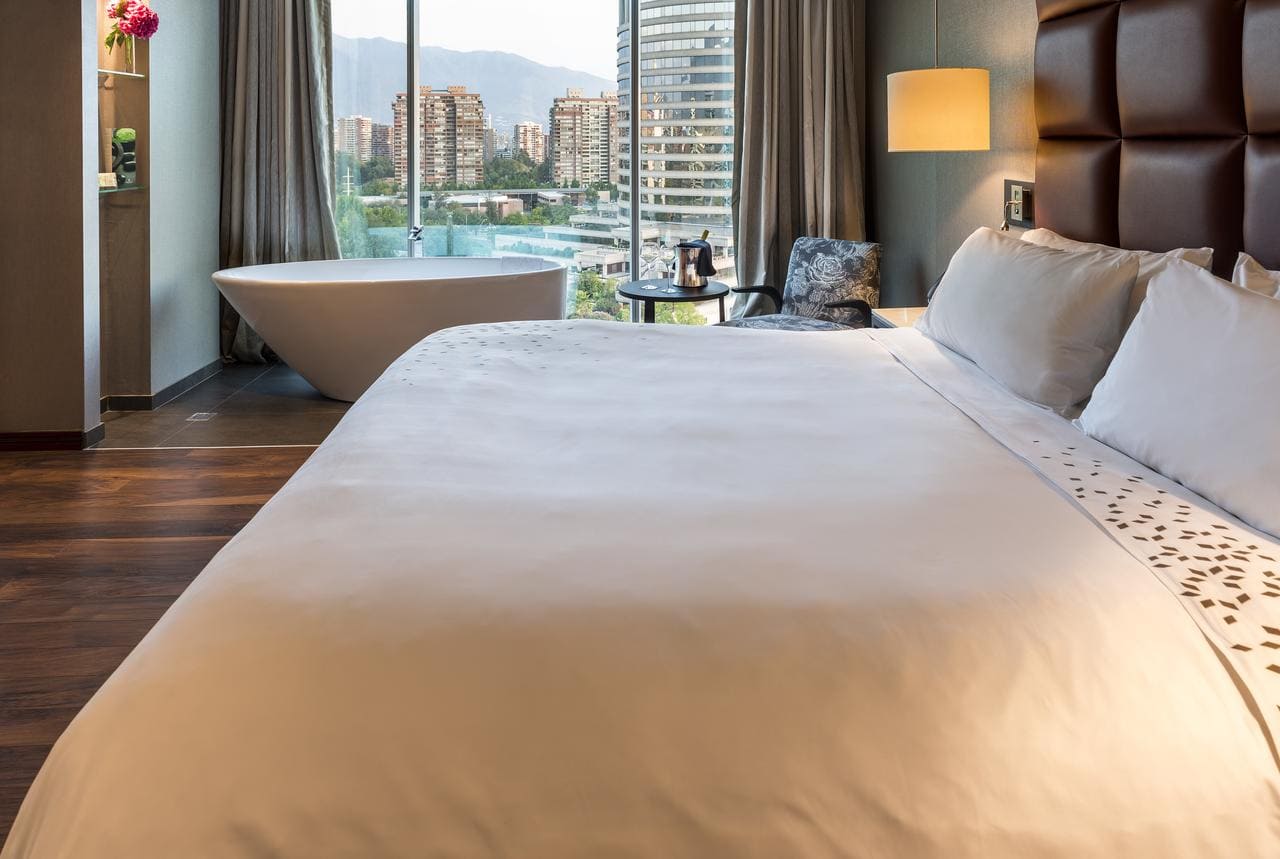 While I wouldn't class Su Merced as luxury, for those wanting to stay in the heart of the city, in a smart hotel, but your budget won't stretch to those above, it's a great option. After exploring the city, head to their communal lounge area on the top floor and enjoy complimentary drinks looking out over Parque Forestal.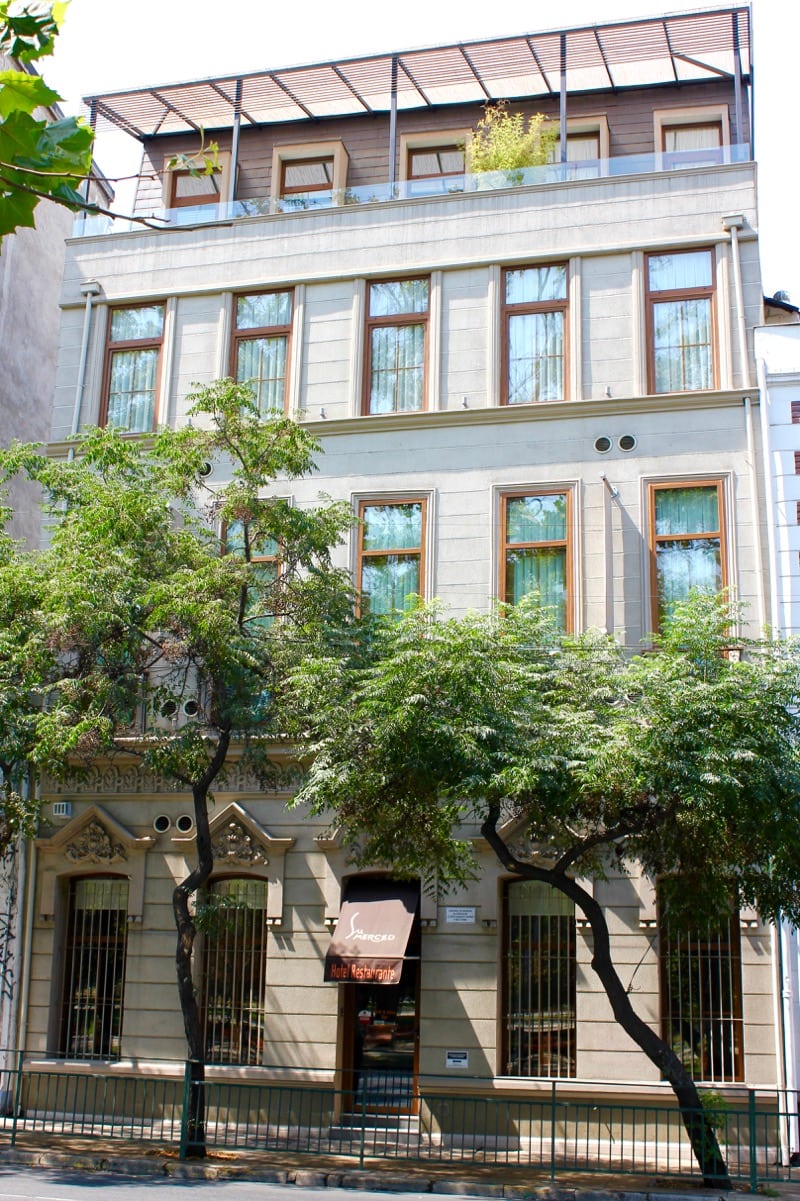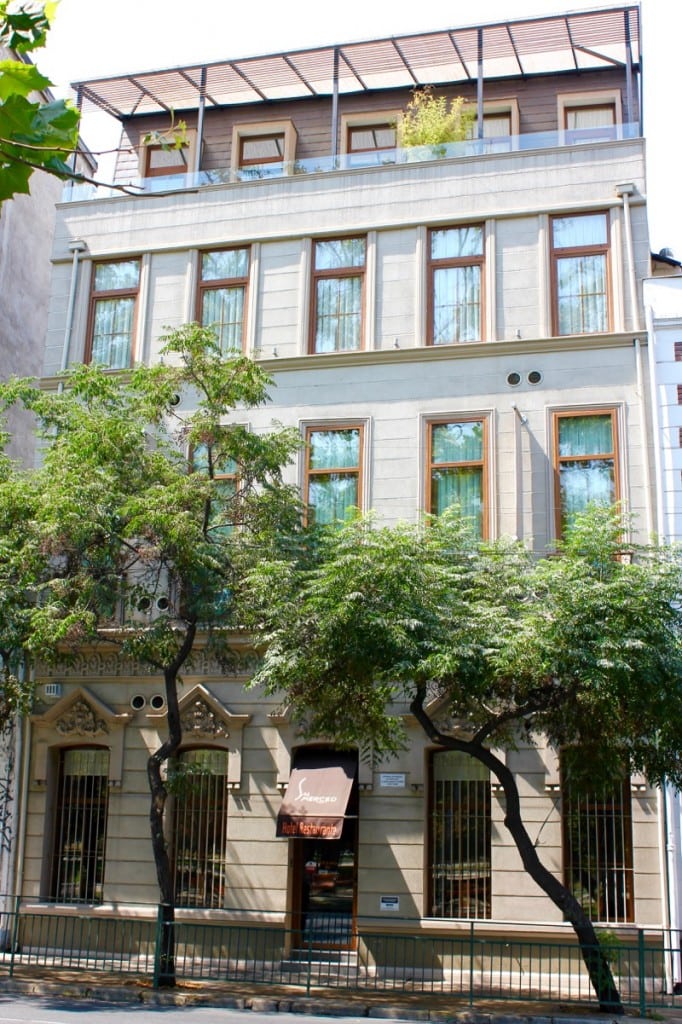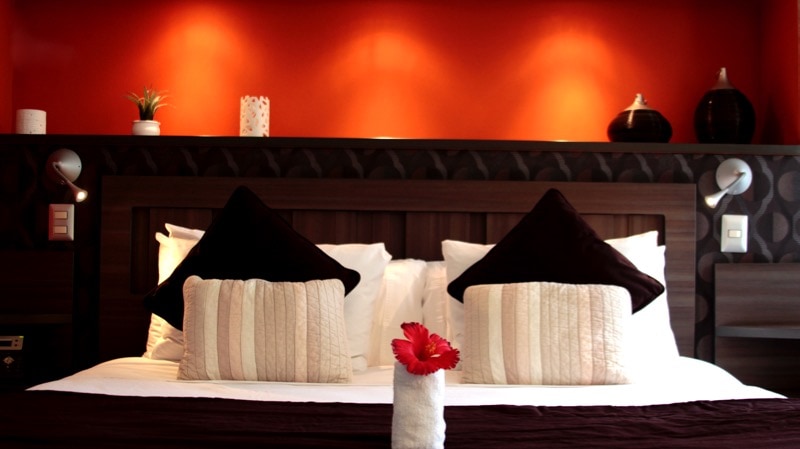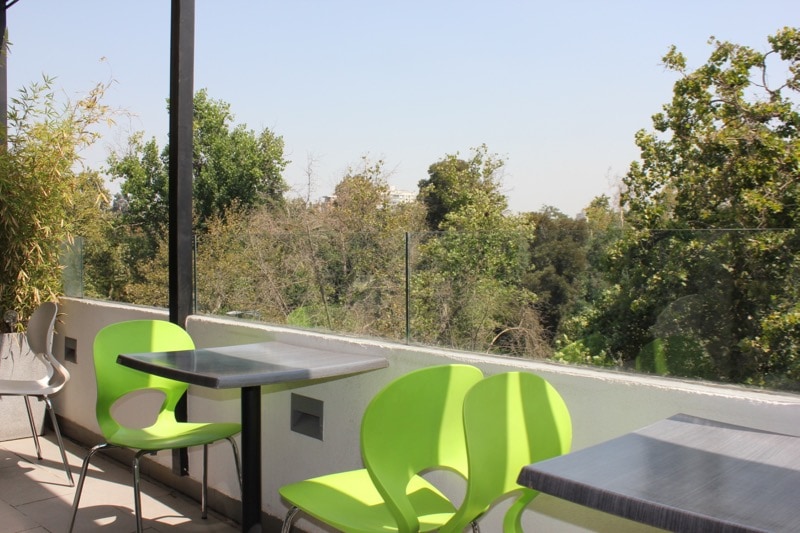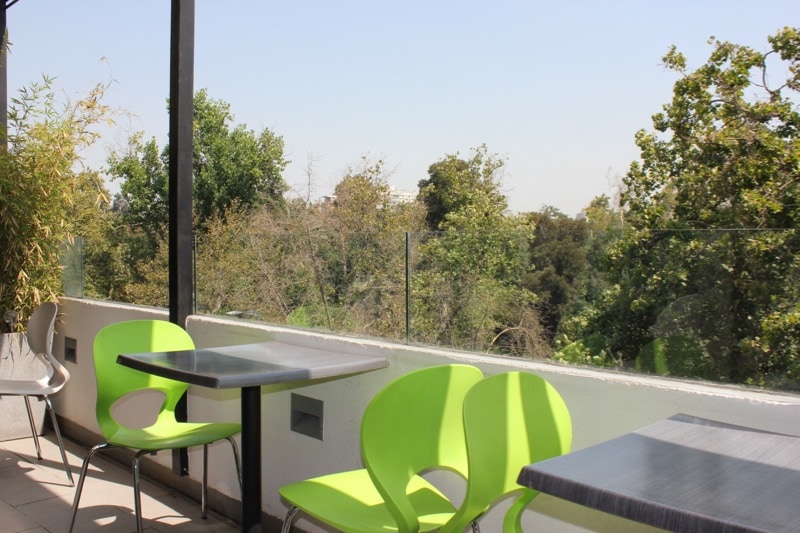 What did I miss? Which do you think are the best luxury hotels in Santiago? Let me know in the comments below!
Enjoyed this post? Pin it…