From the incredible rooftop pool, to chic rooms and top restaurants, it's time for my review of the W Hotel Santiago!

Santiago is a city packed full of hotels perfect for the most extravagant of breaks. After an enjoyable stay at the 5-star Noi in the Vitacura neighbourhood, I popped over to the W Santiago to experience a different style of luxury.
I'll admit I've been longing to stay at a W hotel for a while. I've lusted after their hotels ever since I spent hours sipping on beautifully made cocktails in their Central London hotel, and enjoying the best view in Barcelona in their epic Dubai style skybar. With over 40 hotels in 20+ countries, I was excited to receive an invite to stay overnight in Santiago.
W do luxury differently. They're not old-fashioned, they're cool. They're not stuffy, they're playful. They rewrite the rulebook on 5-star, with their tongue in cheek signage and über fashionable décor. The W? Oh, it stands for whatever.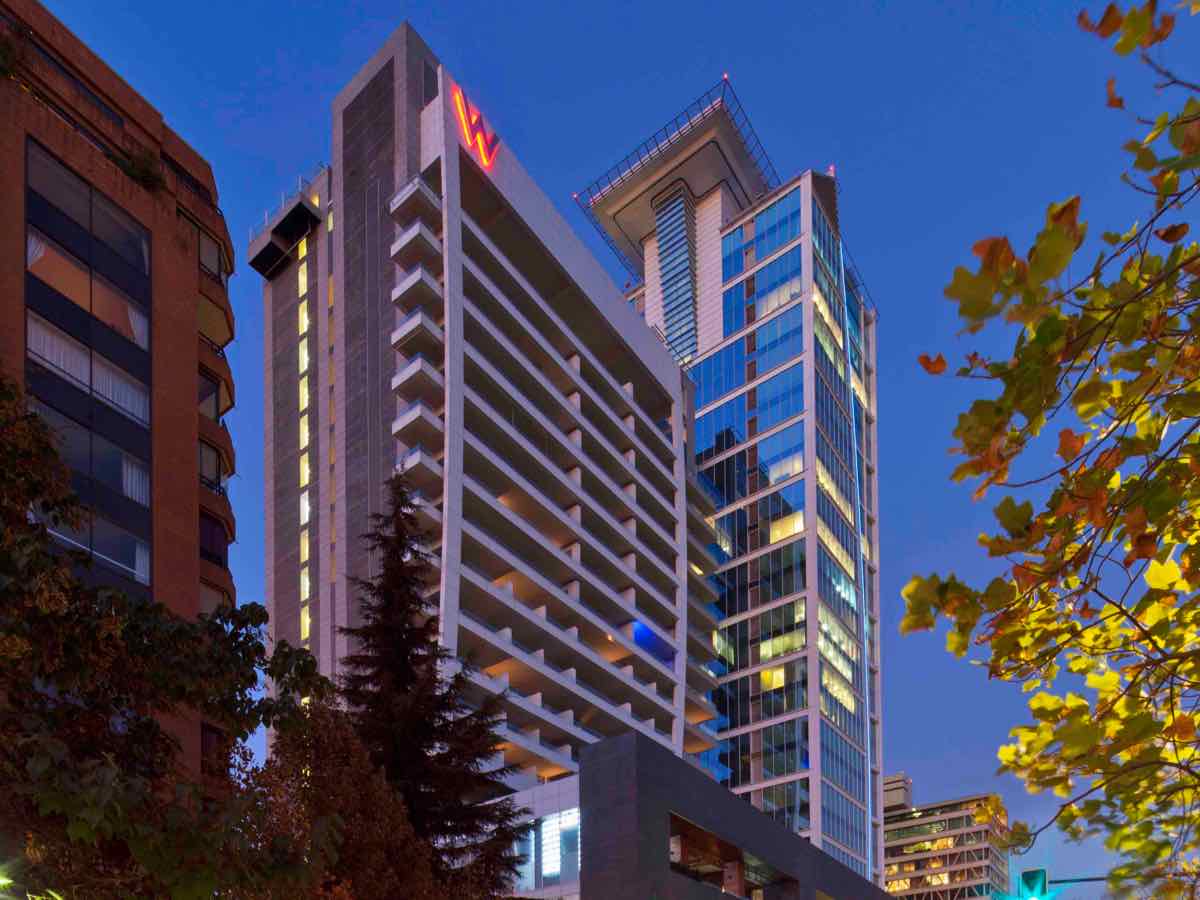 With 196 rooms, the W Santiago's tower sits in El Golf, a region of Las Condes. It's a desirable neighbourhood quite different from Vitacura, but still home to plenty of Santiago's mid-to-upper class residents. Within walking distance of South America's largest shopping mall, the Costanera Center, it's the ideal location for those looking for a stylish break, close to the action, with great dining options. With hotel amenities including a top gourmet restaurant (Osaka) and one of the city's best rooftop pools, if you have the budget, this is a hotel you won't want to miss.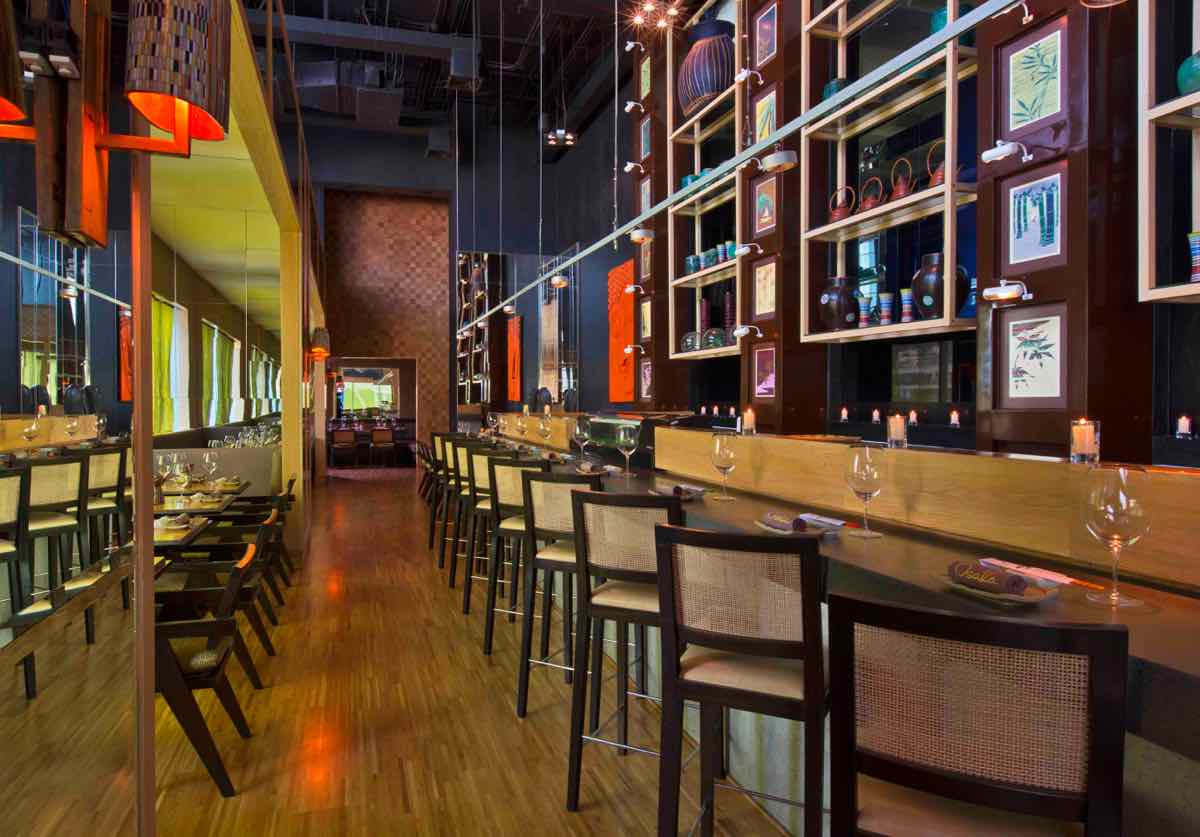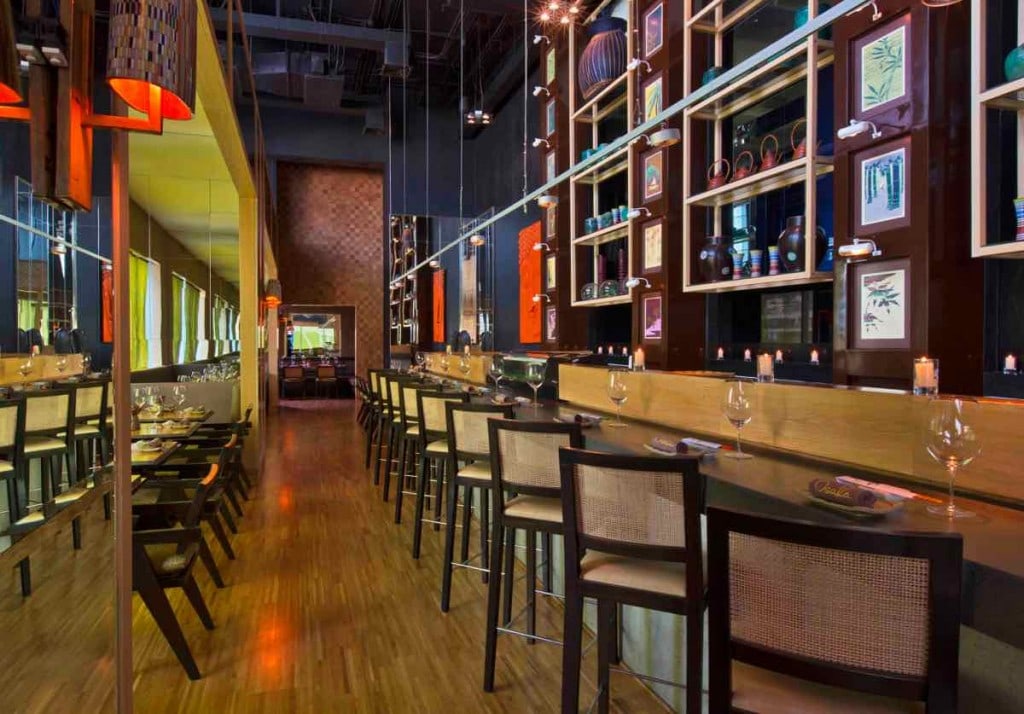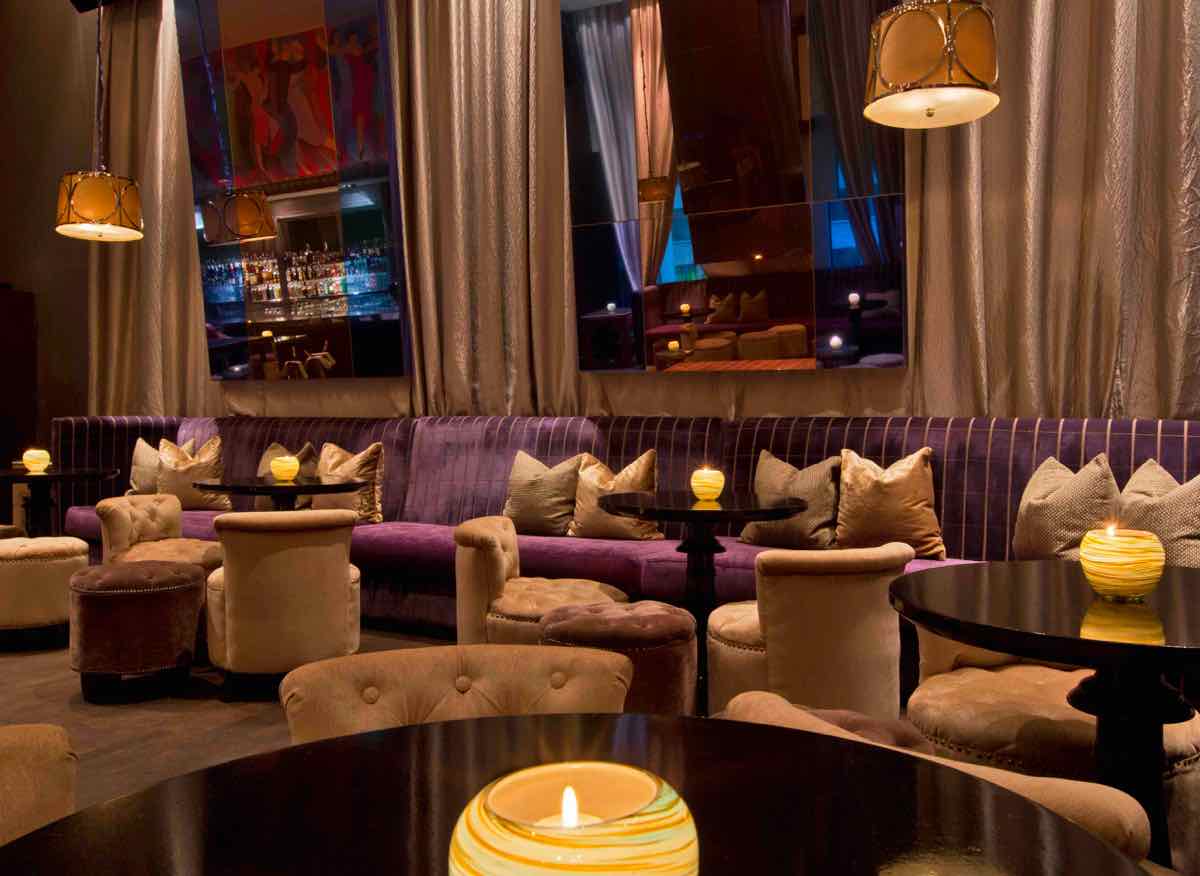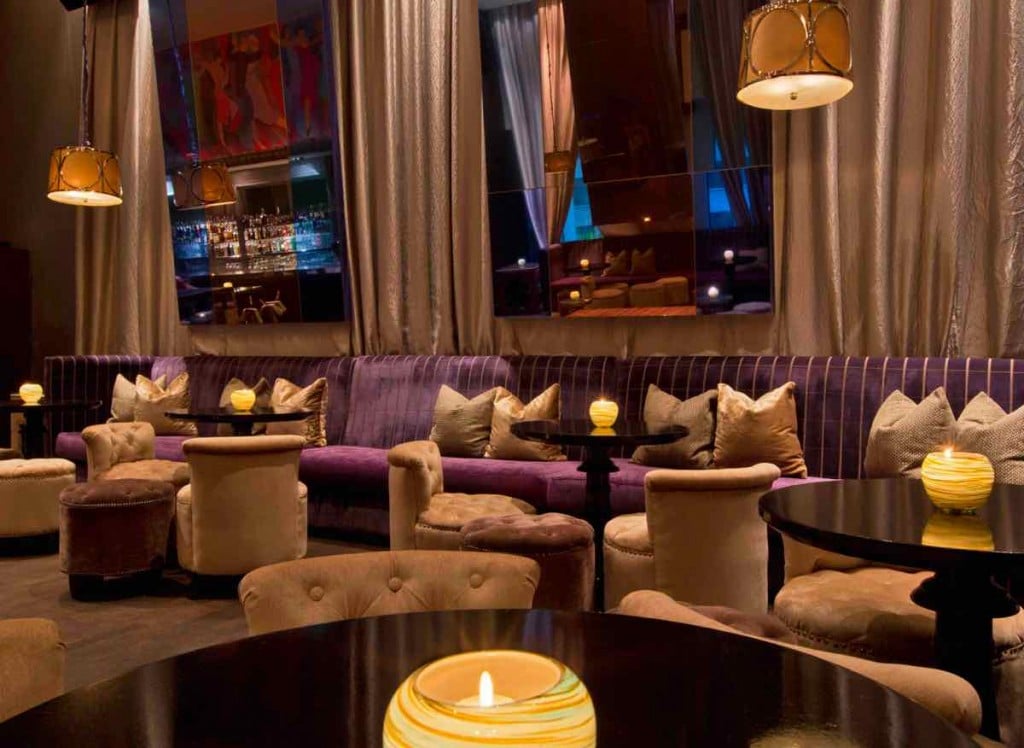 After navigating our way through a lift from the carpark, we made it to reception where a helpful member of staff took control of the check in. It was still early, but our room was ready so we opted to head straight up to the seventh floor. Unlike many 5-star hotels, we were not accompanied by a member of staff, and we took care of our own luggage. Service felt pretty relaxed.
As I entered the room, I was struck by two things. Firstly what a huge room it was – the king size bed looked small with so much space around it! Secondly – the incredible floor to ceiling windows looking out over Santiago. One of those moments that makes you go 'wow'!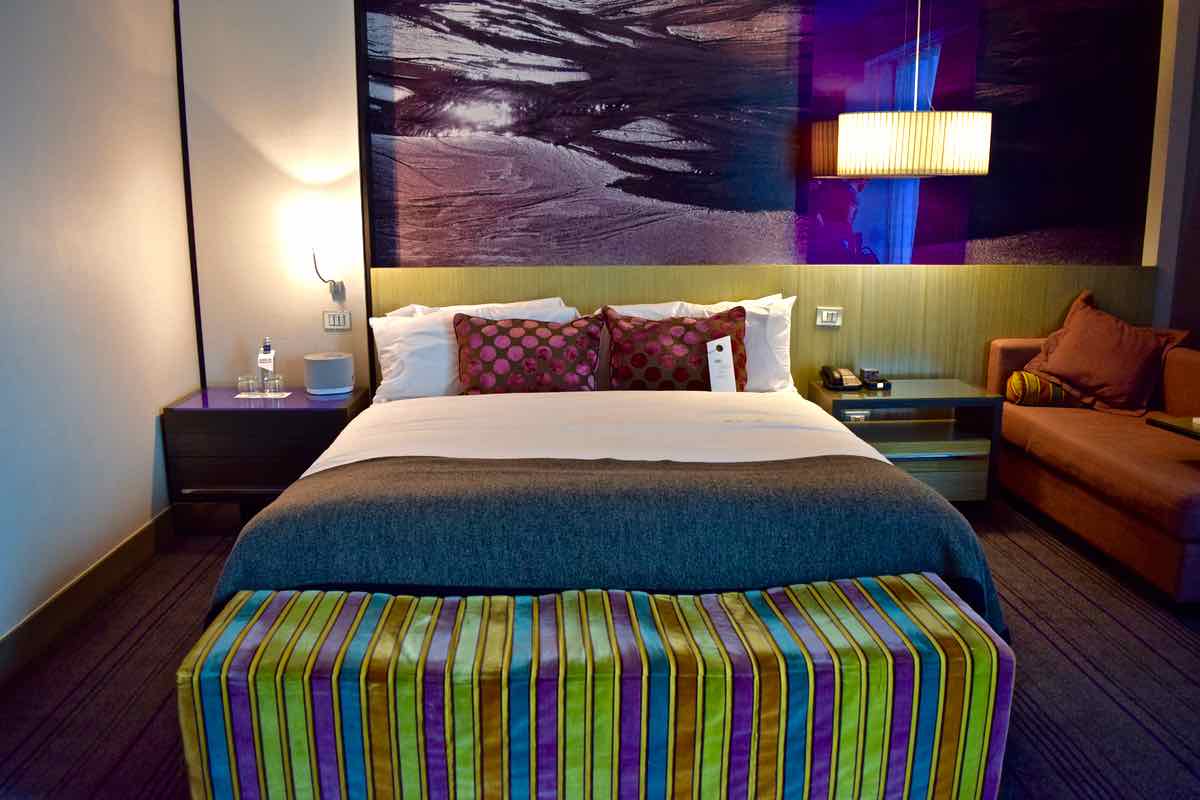 The room was smart and modern with an interesting combination of colours, patterns and textures. Green, grey and purple were the colours of choice and above the bed was a piece of abstract art partially covered with a piece of purple perspex.
The bed was comfortable with a mix of soft luxury fabrics. Along one wall was a long desk containing a minibar, telephone and an information pack entitled 'EVERYTHING YOU WANT TO KNOW'. I told you W do luxury differently!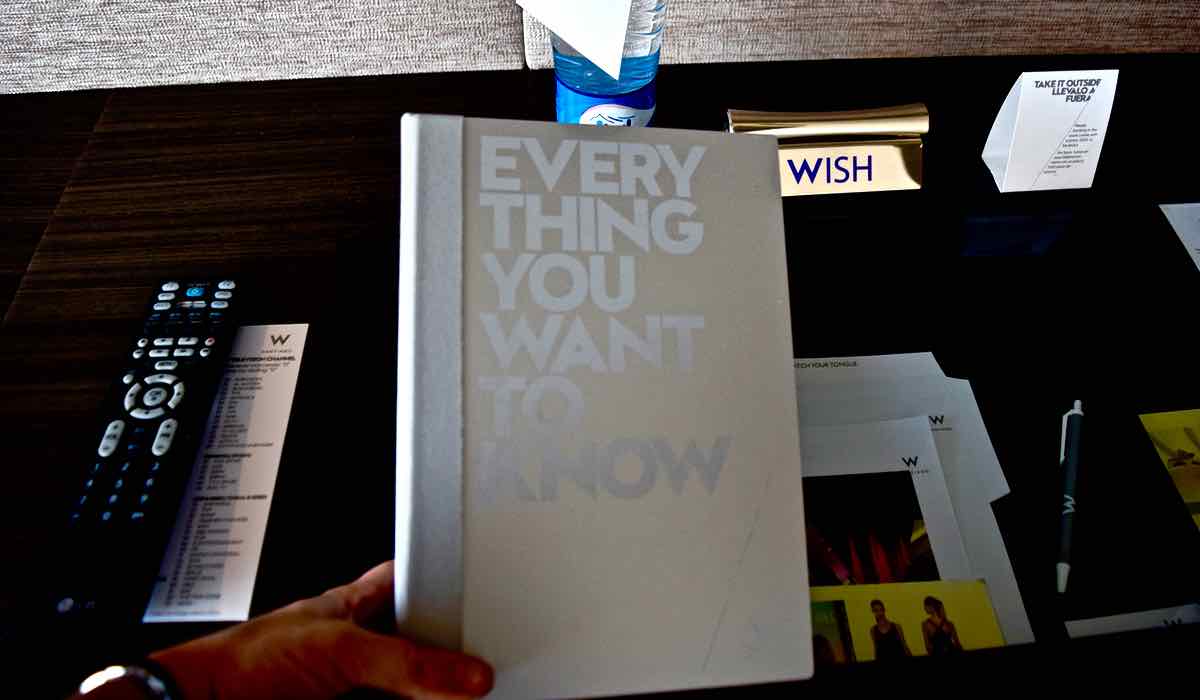 The bathroom was minimalist, with a painting of what looked like bacteria (again in purple and green!), a high-pressure rain shower, crisp white robes and toiletries. The shower experience was one of the best I had during my time in Chile – great pressure, perfect temperature and some lovely complimentary Bliss toiletries.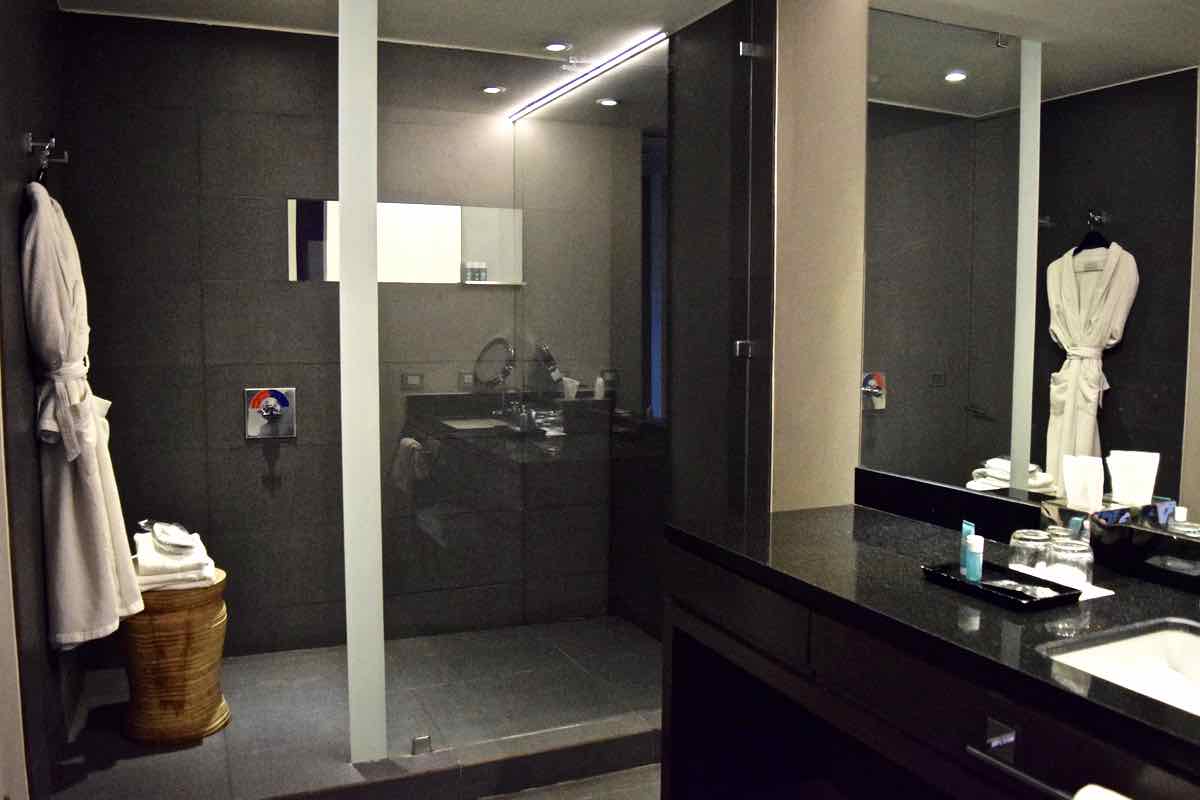 Top marks go to the W for their stunning rooftop pool area. With panoramic views of Santiago and the Andes Mountains, the pool and Red2One Bar were great places to hang out both during the day, and also at night as a glamorous crowd enjoyed the high life. Colourful cocktails, a party atmosphere and sets from the hotel's resident DJ created a great buzz, and somehow it never felt horribly crowded.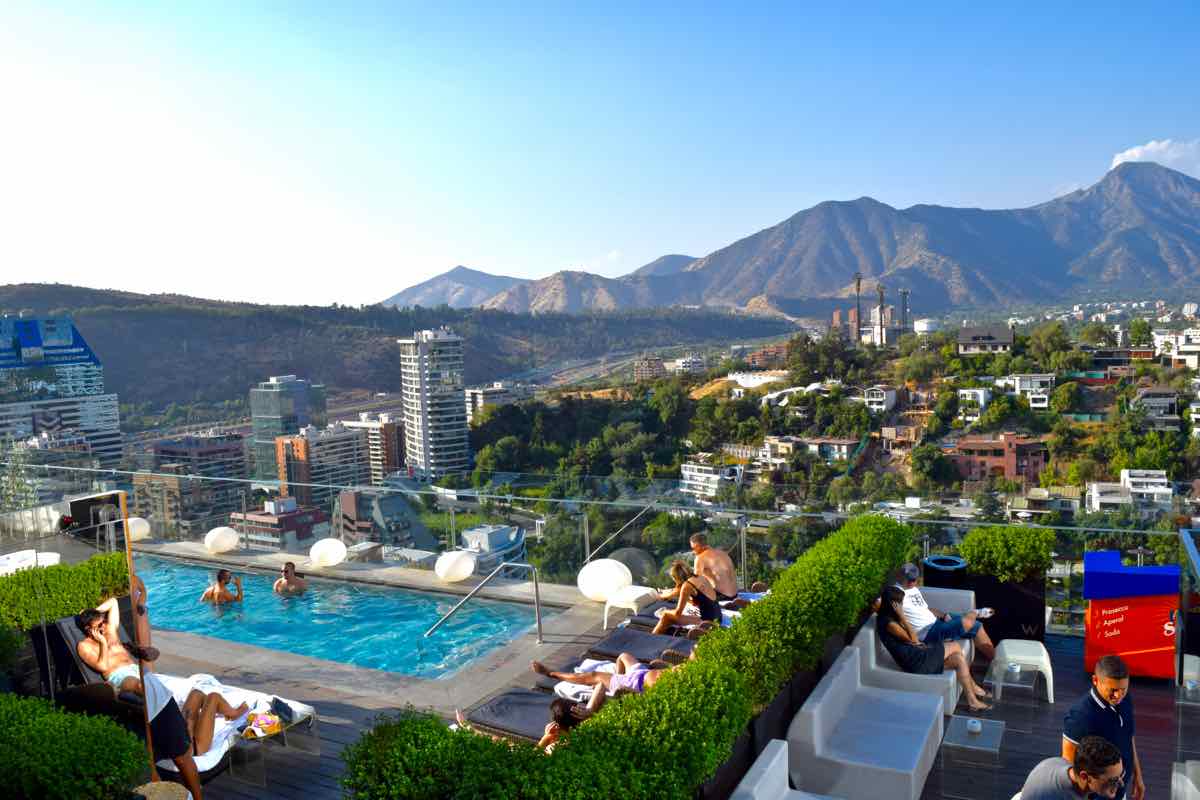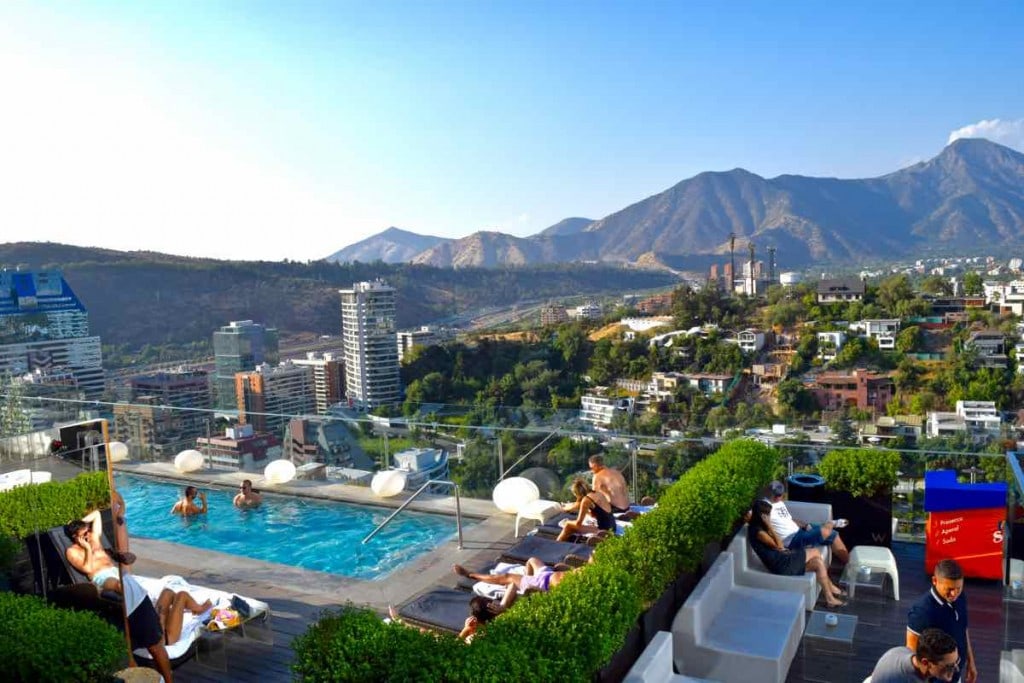 After a good night's sleep. a buffet breakfast was served in the restaurant area. It was quite a spread. Copper pans lined one table with baked aubergine, sautéed potatoes, sweetcorn and spicy sausages on offer. On another counter were all the ingredients to make your own Bloody Mary! I enjoyed working my way through a mountain of fresh tropical fruit, before sampling a few pastries. It would be impossible to go hungry!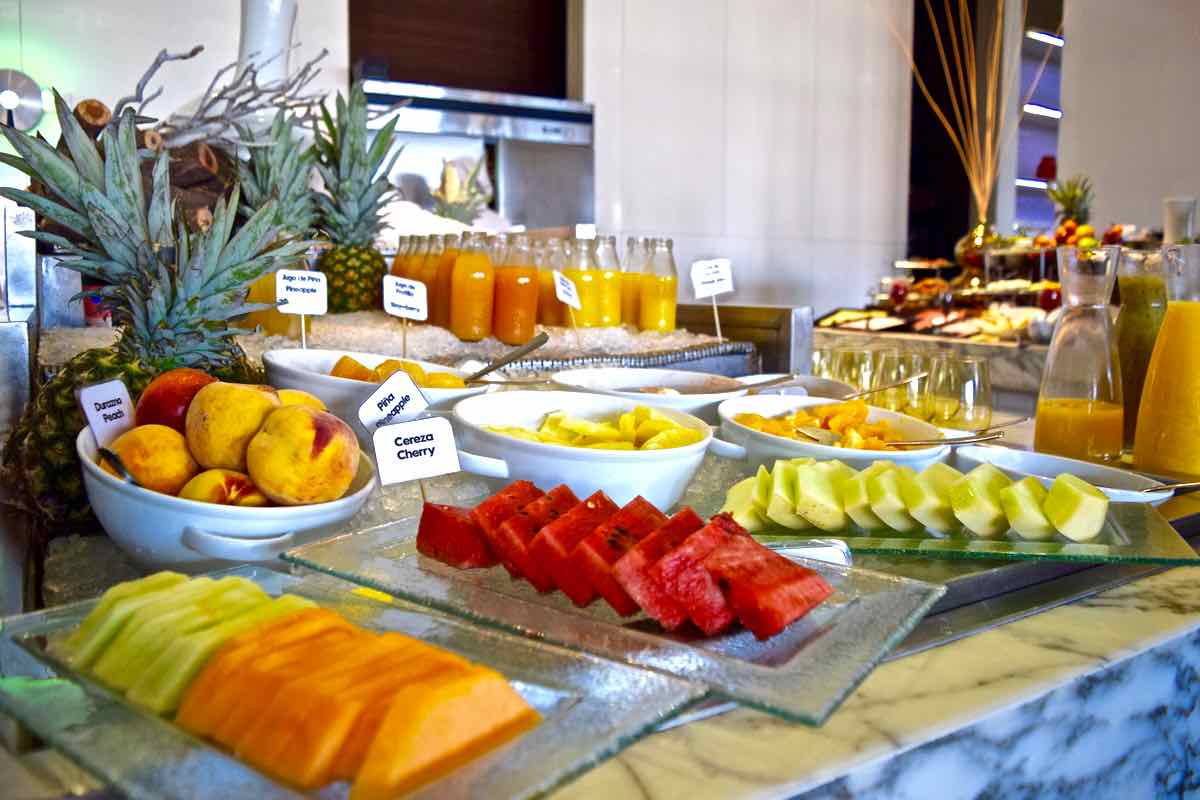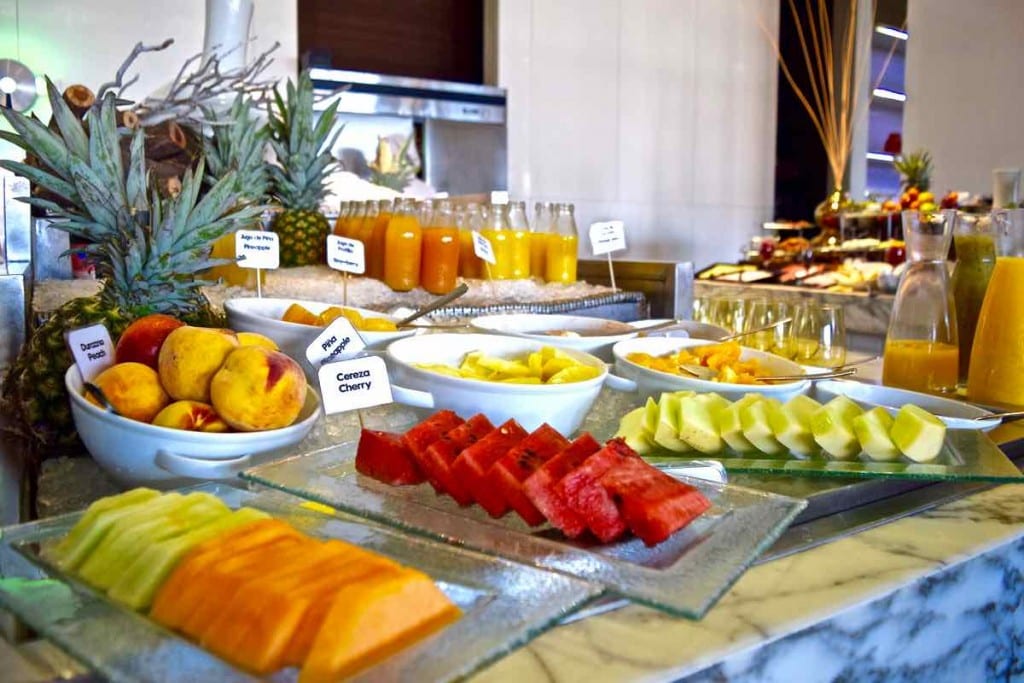 The W is a hotel that plays with space. Several communal areas are located on the floor with reception, including W Lounge – a long bar and lounge area featuring stylish mismatched furniture and rich walls of amber lights. Close by were two walls were filled with 6,000 bottles of El Mundo del Vino – one of the world's finest wines.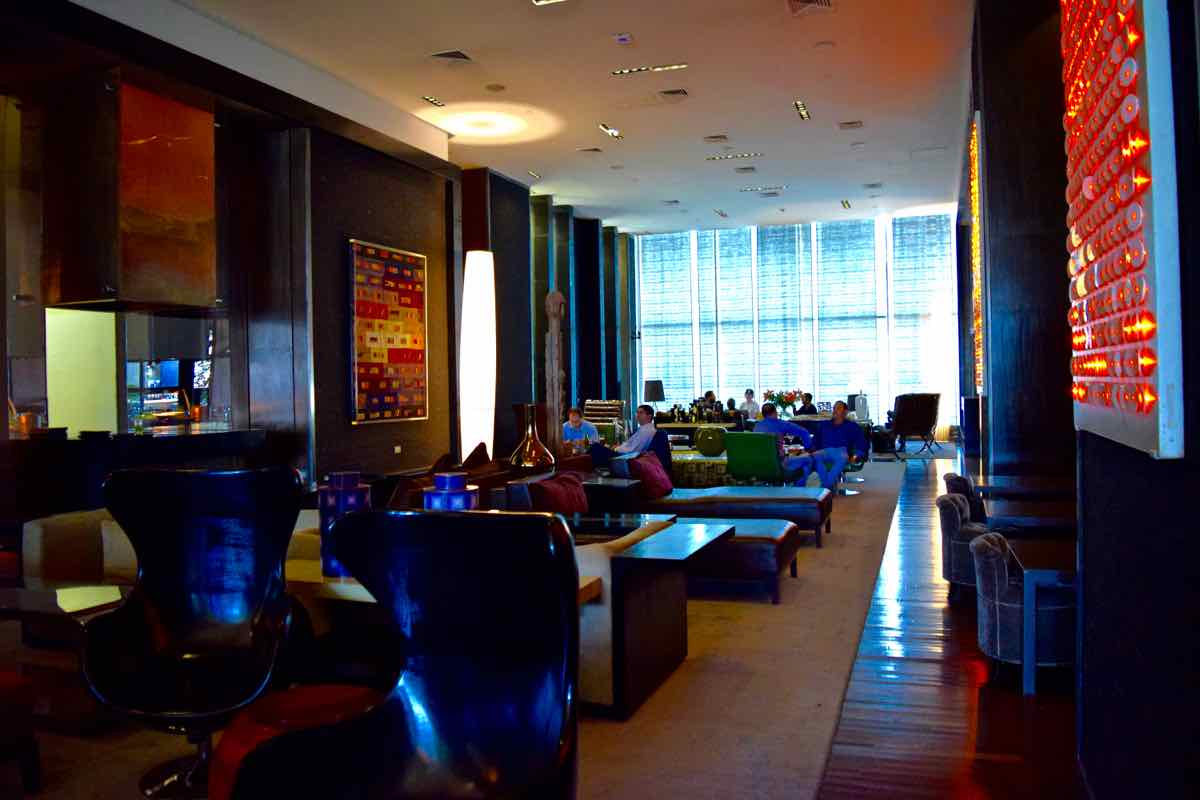 Next-door was a study – home to computers, a metallic wall, books about Santiago and more quirky furnishings. It's also where 'The Insider' was stationed – a member of staff who can help organise exclusive experiences, both in and out of the hotel.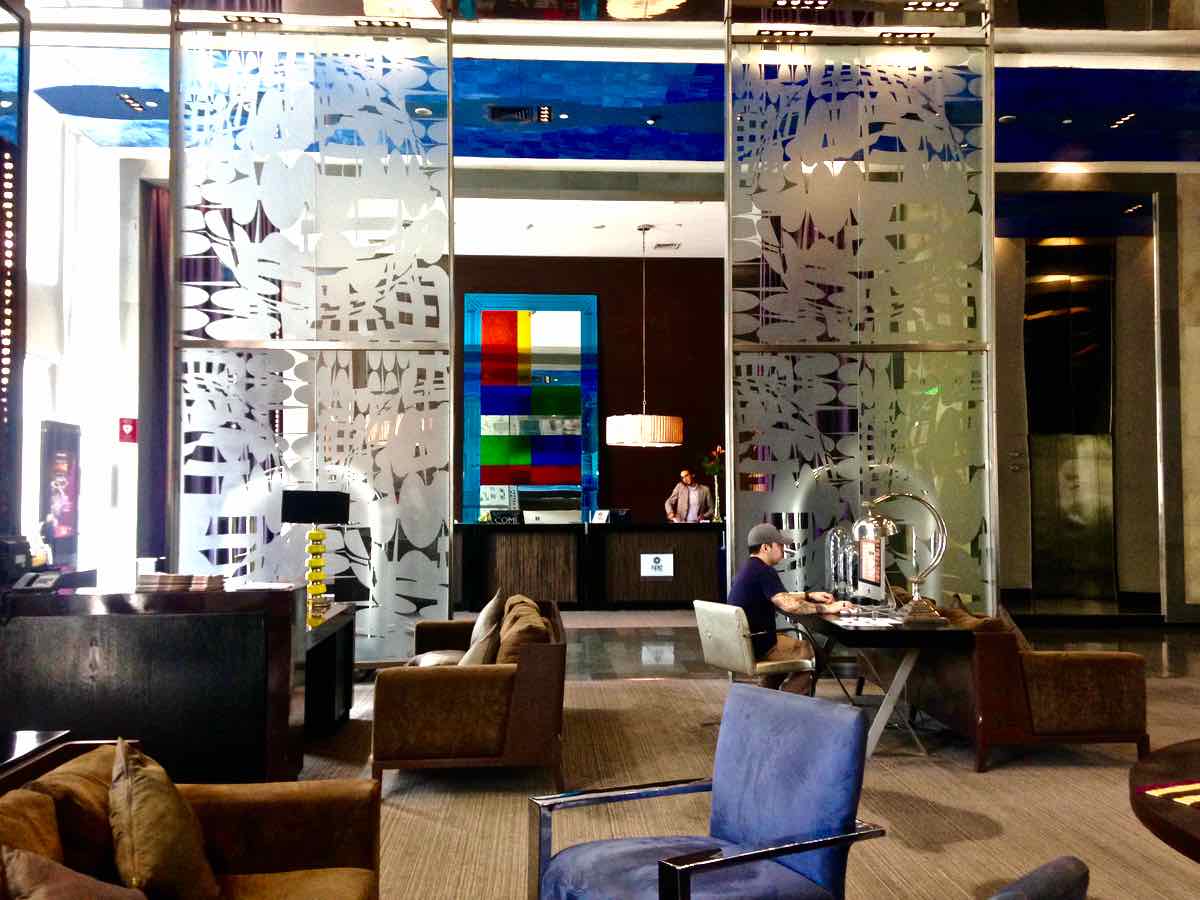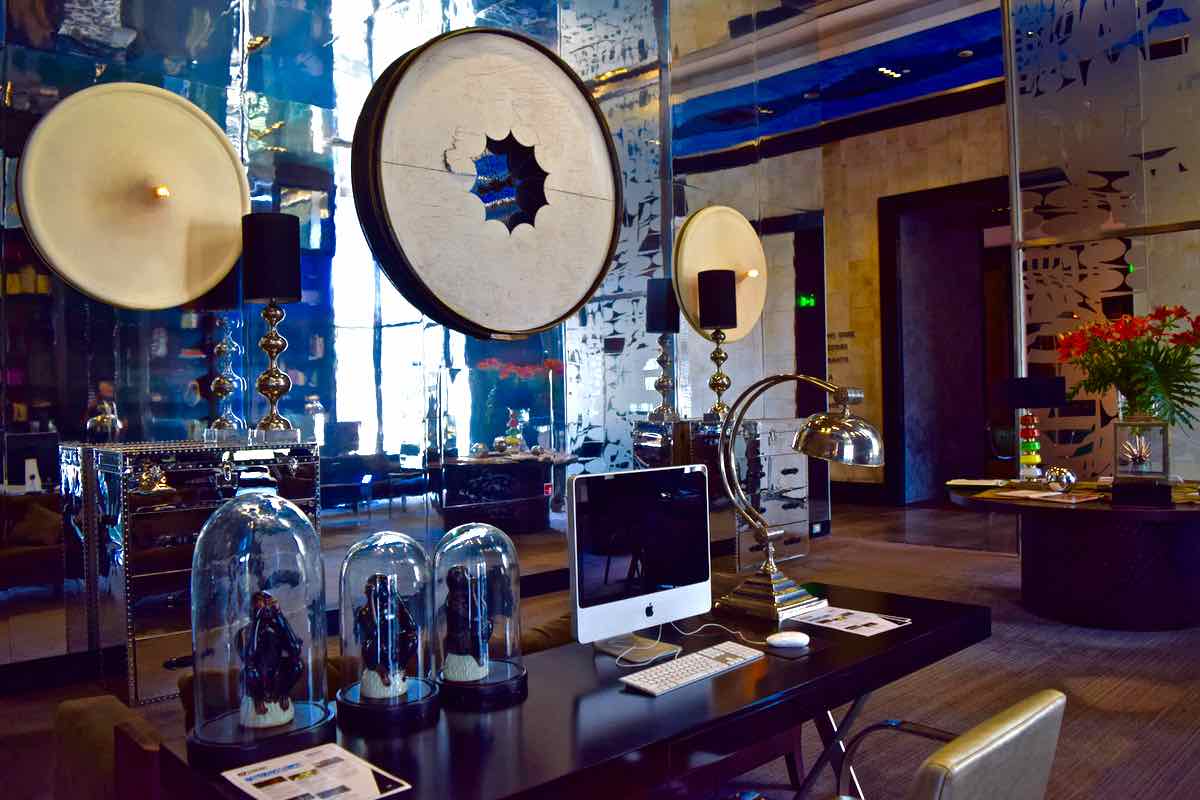 While I didn't have time to try it, the W Santiago is home to one of Santiago's best restaurants. Peruvian-Asian restaurant, Osaka's standout dishes include salmon with passion fruit sauce, a flamed seafood platter and classic ceviche. If I head back to the city, I'll certainly make time for a visit!
I've mentioned that the hotel is playful in its style and design, and a small detail that caught my attention was the way the rugs in the lifts changed from Good Morning to Good Afternoon to Good Evening as the day wore on. Unnecessary, but fun, and led to questions about what time it must happen, and whether there was an official 'rug changer' employed at the hotel!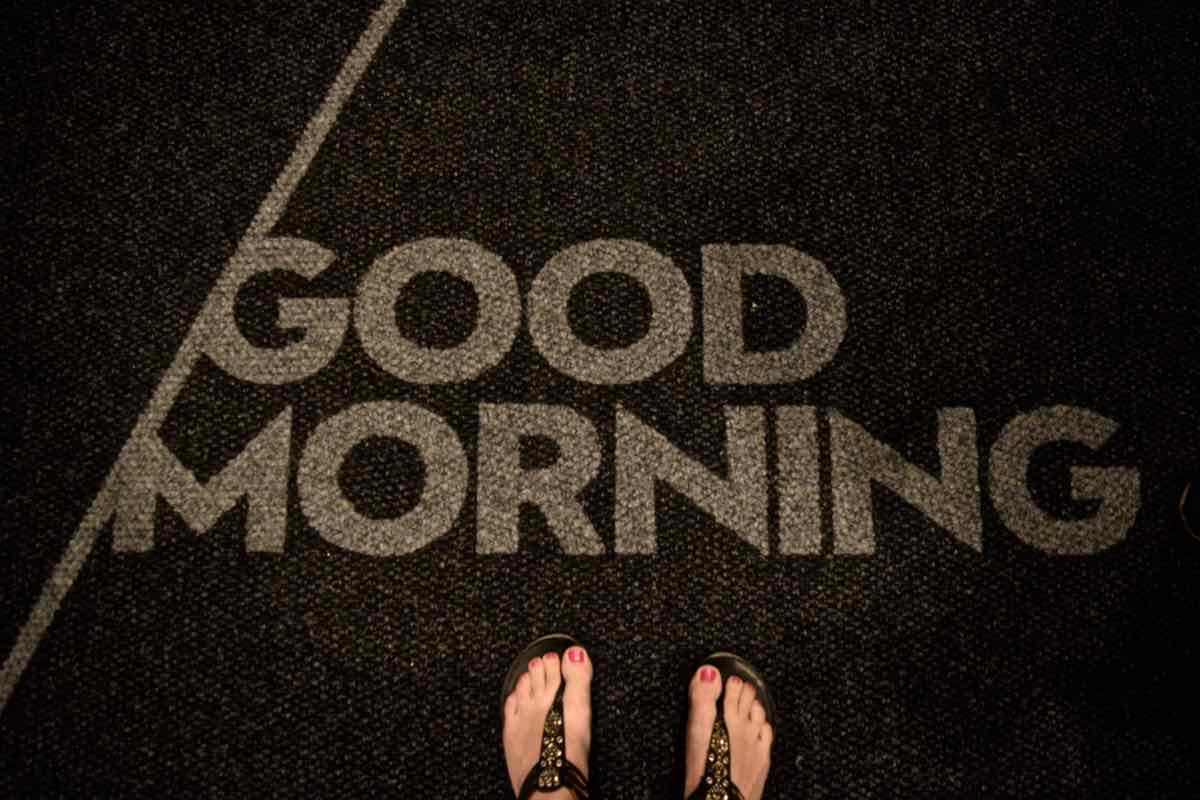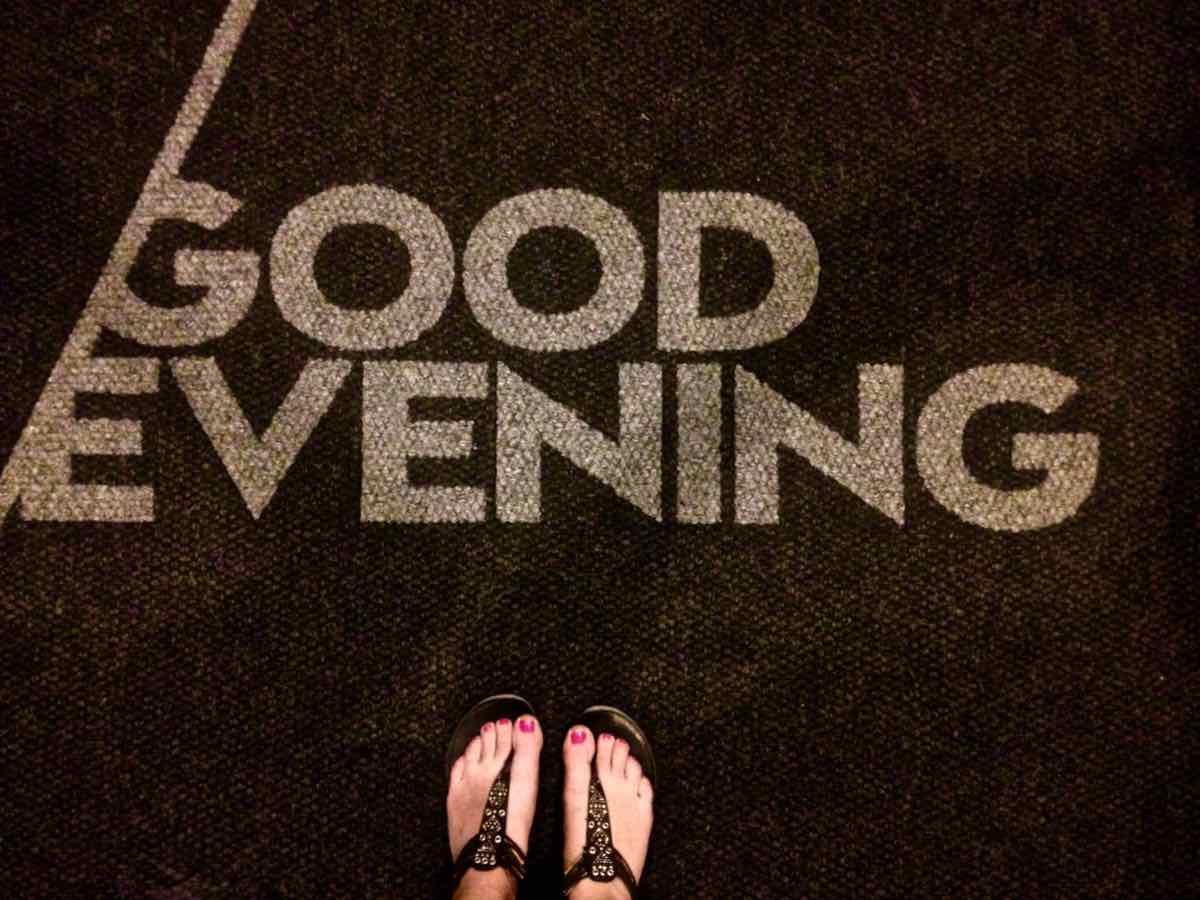 For me, the only thing that I felt let the W Santiago down in relation to other 5-star hotels in the city was that there was a charge for Wifi. It's freely available in common areas (of which there are many) but for the price of a stay, I would expect it to be included in the room rate.
Some may feel that the W falls into the category of style over substance, but I enjoyed the playful touches, quirky decor and it's impossible not to be impressed by the rooftop pool with the view of the Andes!
Rooms cost approx. £250 per night. Find out more about the W Santiago here.
Thanks to the W Santiago for inviting me to experience the hotel. As always, opinions are my own.