Stylish décor, a rooftop swimming pool and one of the best meals I've eaten in a while. Welcome to 5 star luxury courtesy of The Singular Hotel, Santiago.
Arriving at The Singular Hotel is a bit like going to visit one of your oldest friends. They welcome you with open arms, ask how your journey was, and leave you to relax on a comfy sofa while they fetch you drinks and treats. It sounds strange to say it, but I felt like I'd been here before.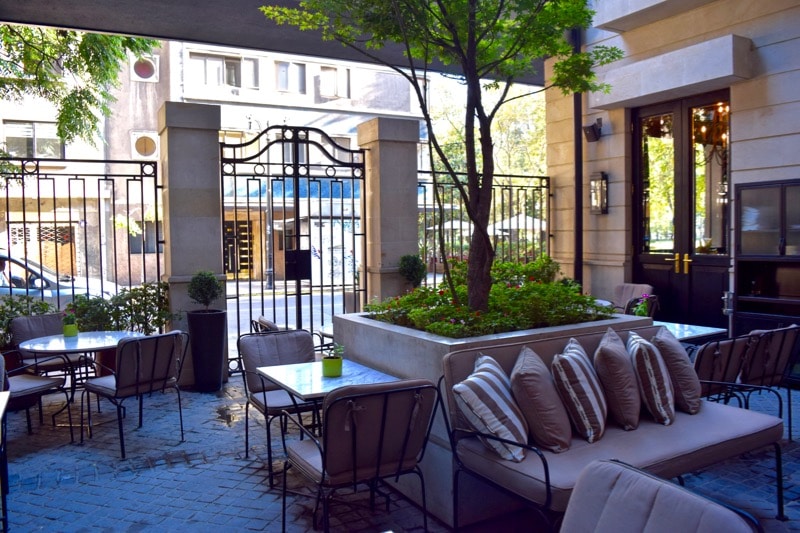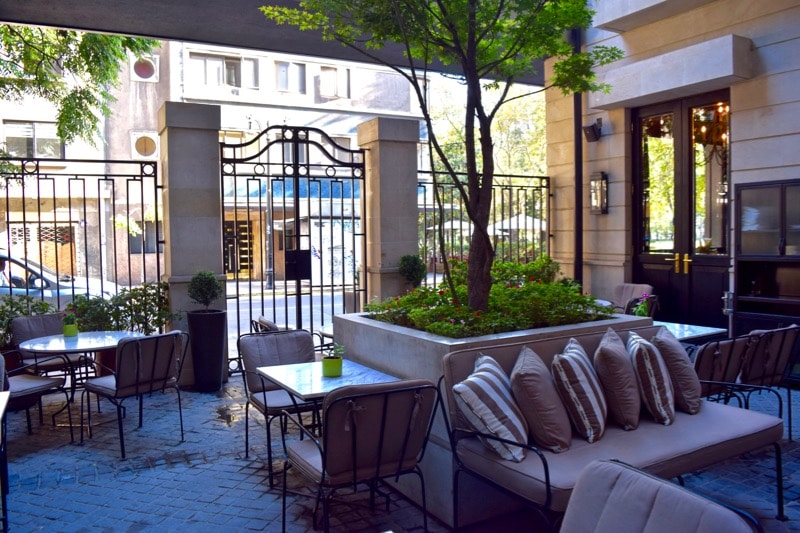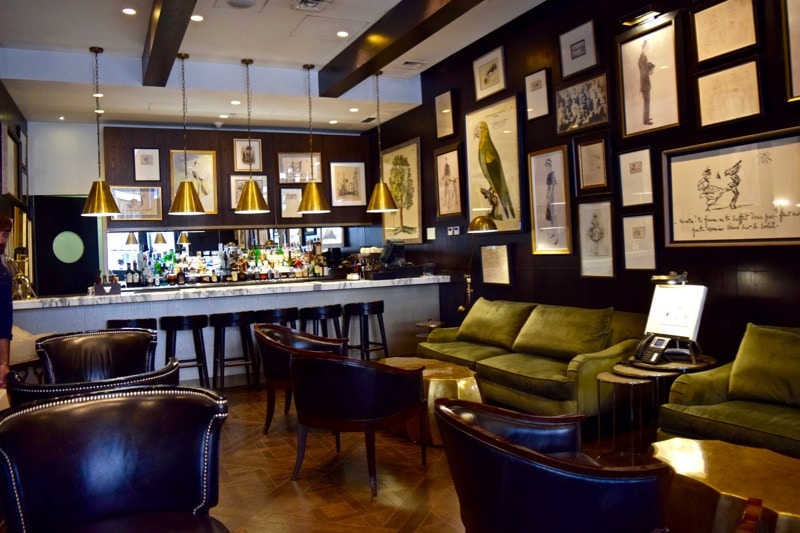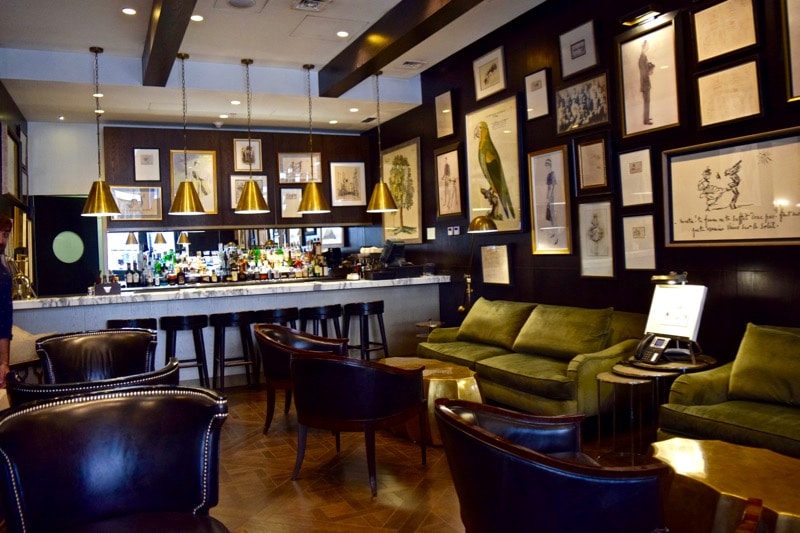 Located in the charming, historic, Lastarria neighbourhood, it's a hotel with inherent style. While it combines the style of early 20th century buildings with neoclassical French architectural influences… it's not afraid to be modern. I felt it was an attractive mix of old and new.
The walls of the large open lounge and bar area were covered in a hotch-potch of pictures – arranged in a way I could imagine my grandma doing. It oozed grandeur with its rich colour scheme, but never felt stuffy. Dark brown leather armchairs, bronze tables and lamps, and rich olive green sofas gave it a cool New York coffee house feel.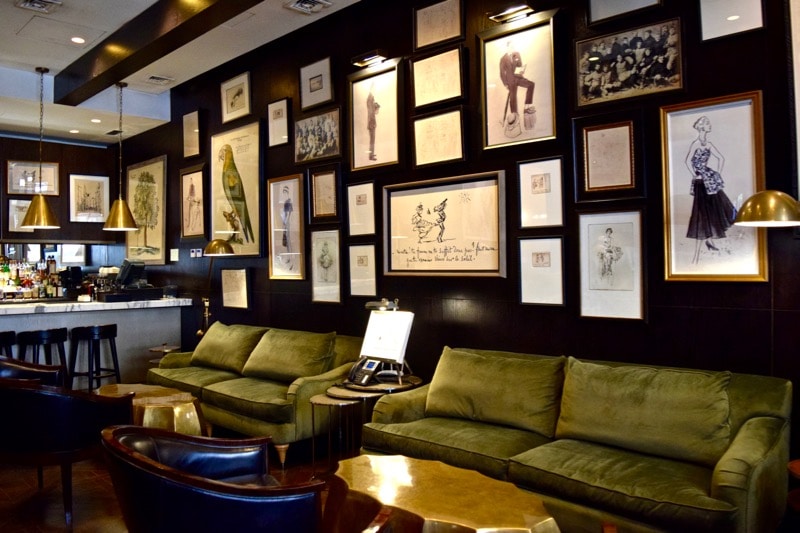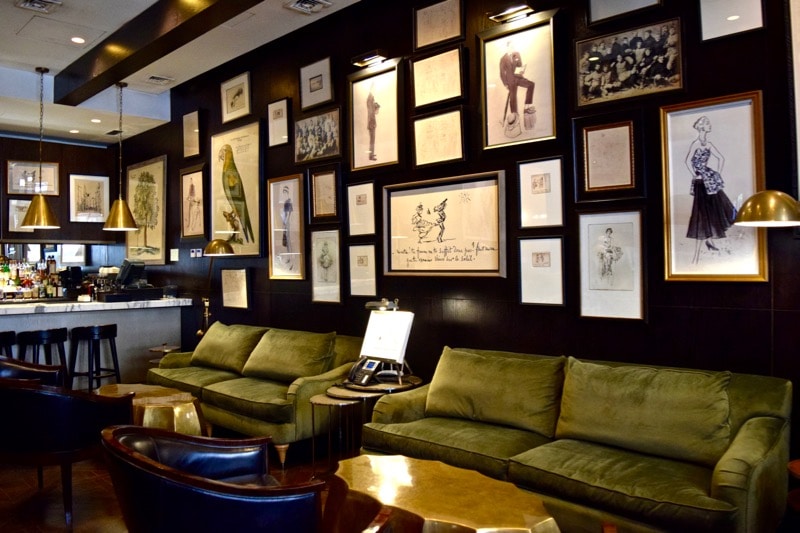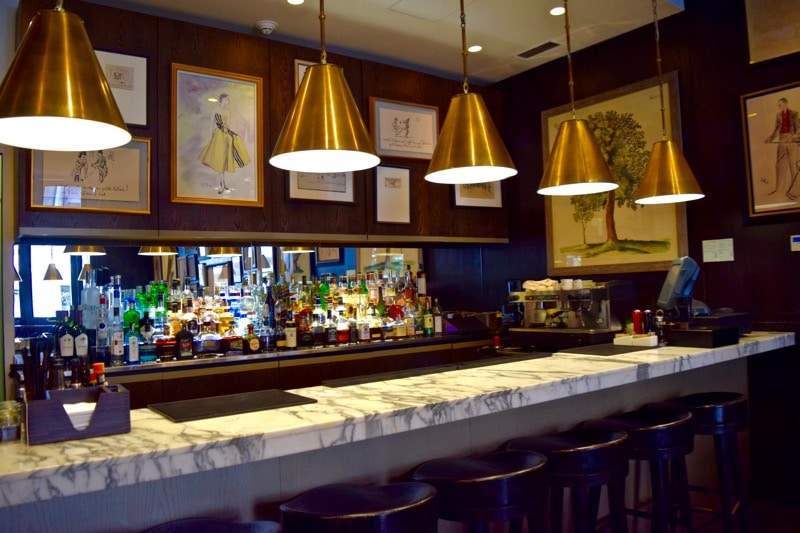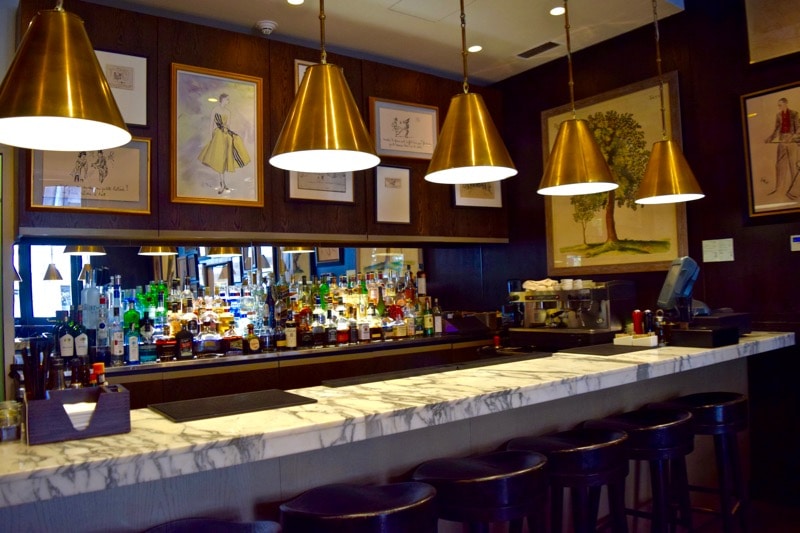 Service was super efficient. It wasn't a hotel where you arrive and queue up at a reception desk as though you're waiting to see the headmaster. Within moments of arriving I was sat in the lounge area with a glass of ice-cold cucumber water and a delicious plate of gourmet chocolates. What a start to the check in process! They were so delicious I asked if I could take them up to my room… well a girl's got to eat!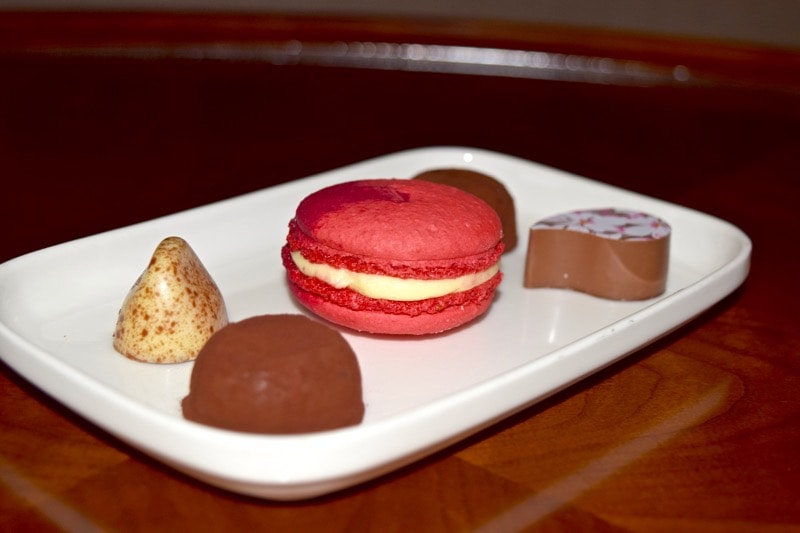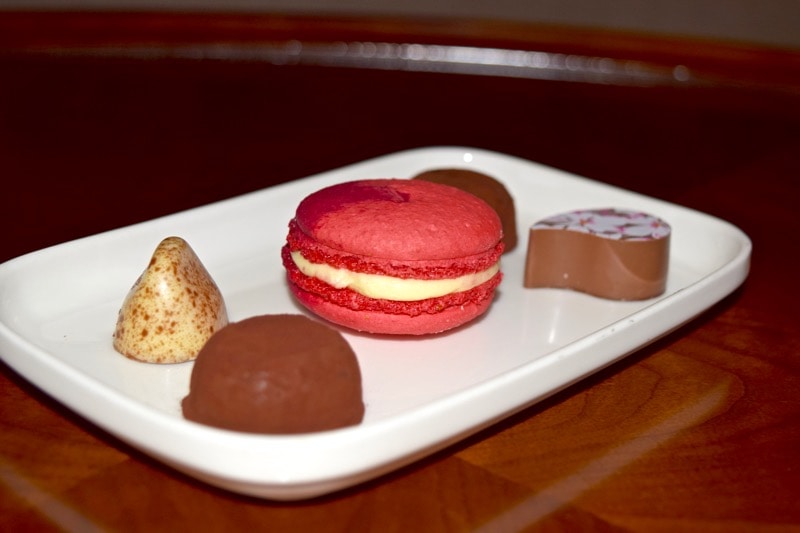 I checked into room 402, a beautiful suite with a large desk, comfortable bed, plush bedding, lounge area, balcony and marble bathroom. The bathroom was split into three areas with a large sink and bath in one, then a shower and a toilet each separated by individual glass doors. It felt bright, roomy and luxurious, with hotel embossed robes, slippers and a selection of high quality toiletries.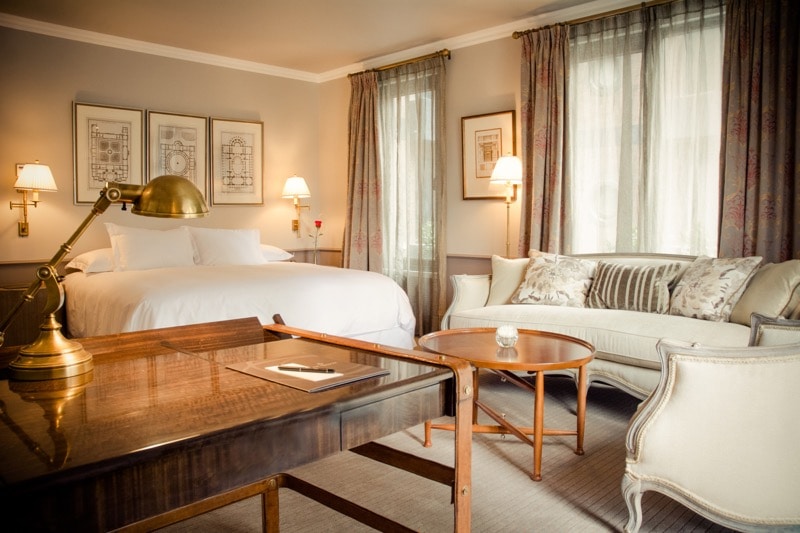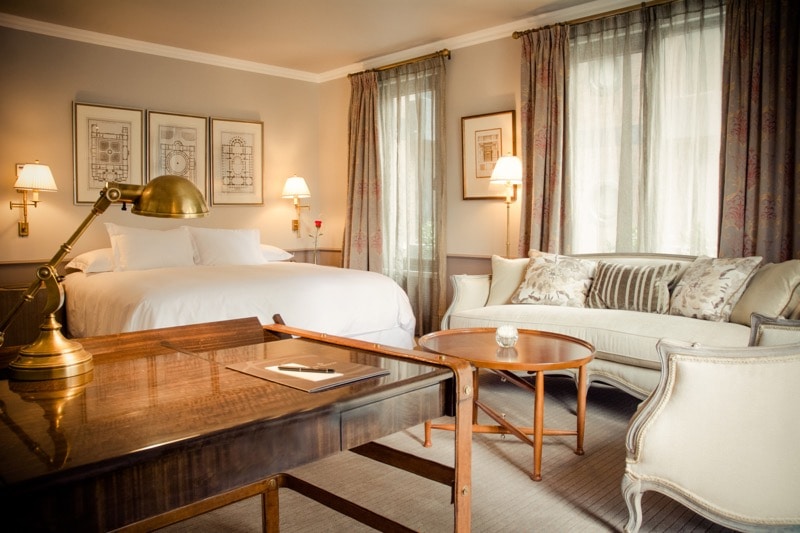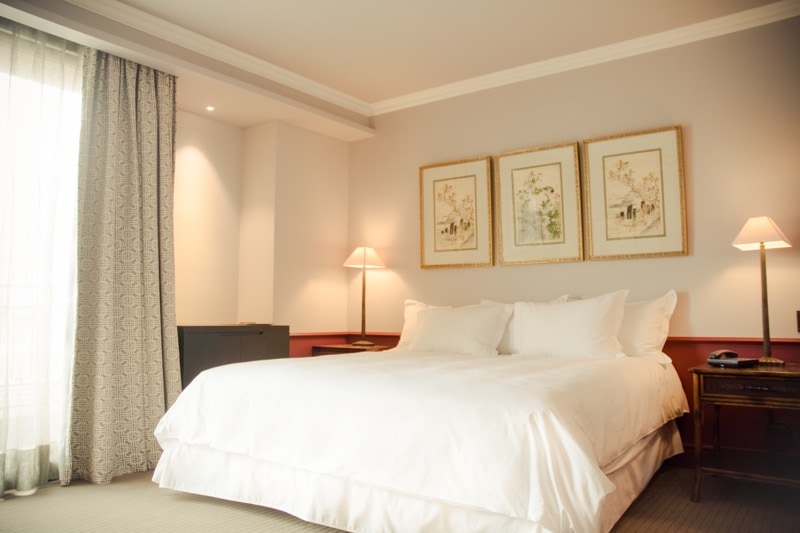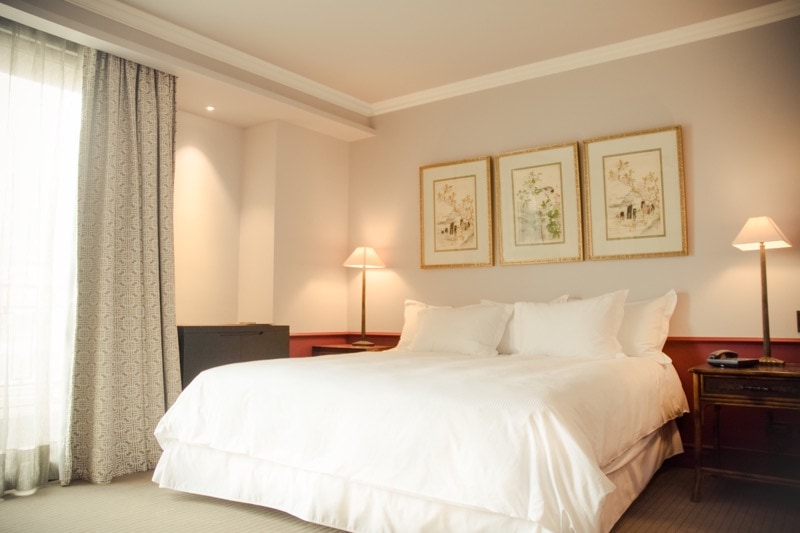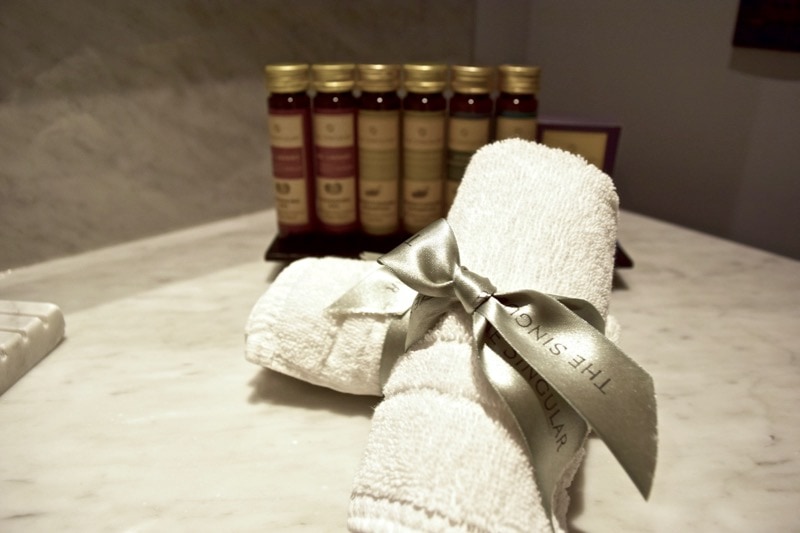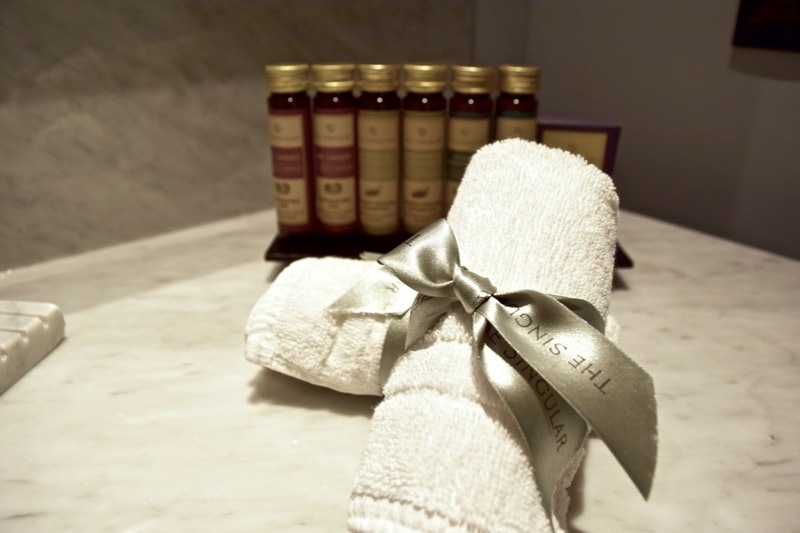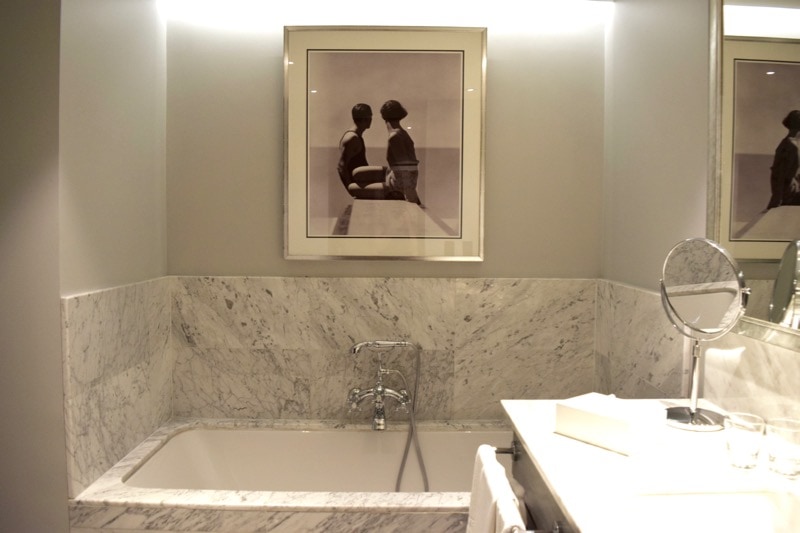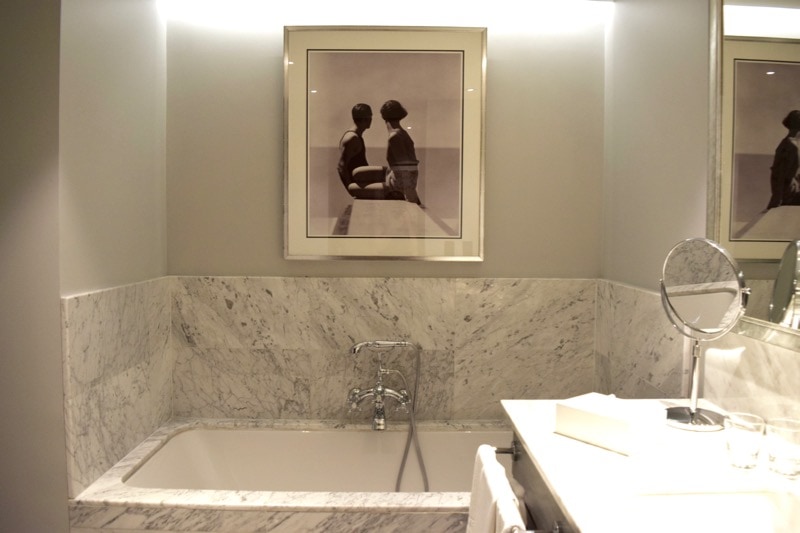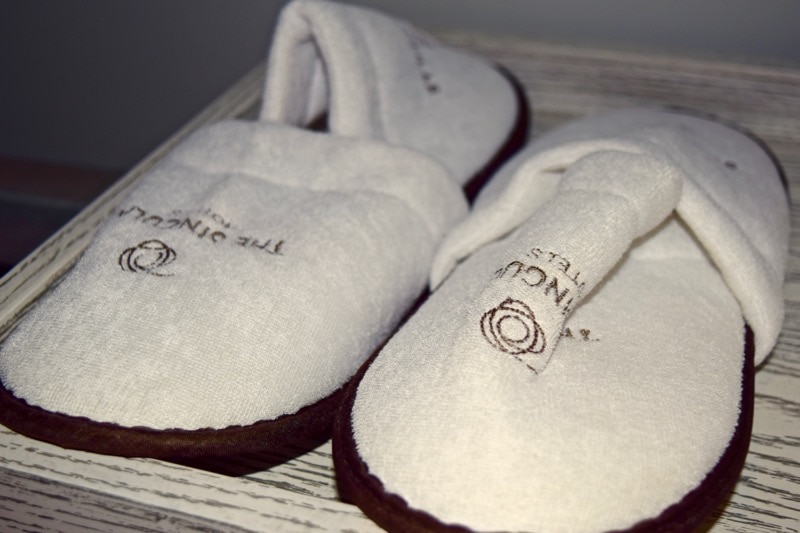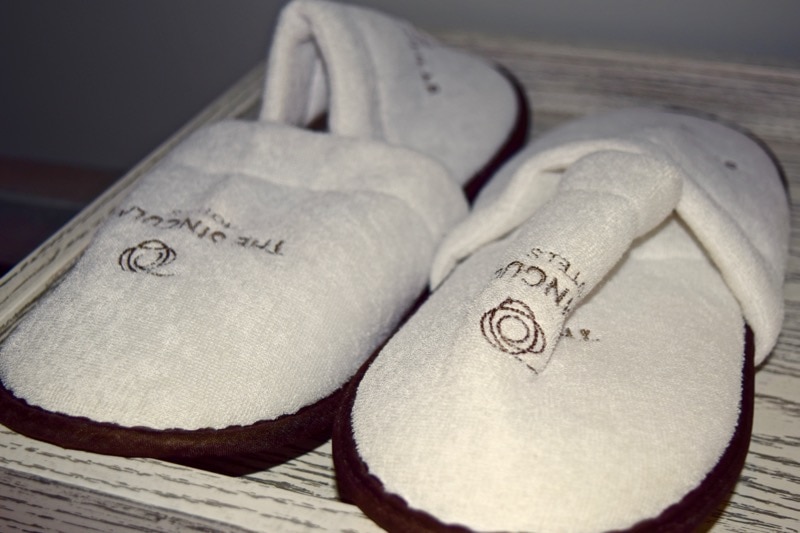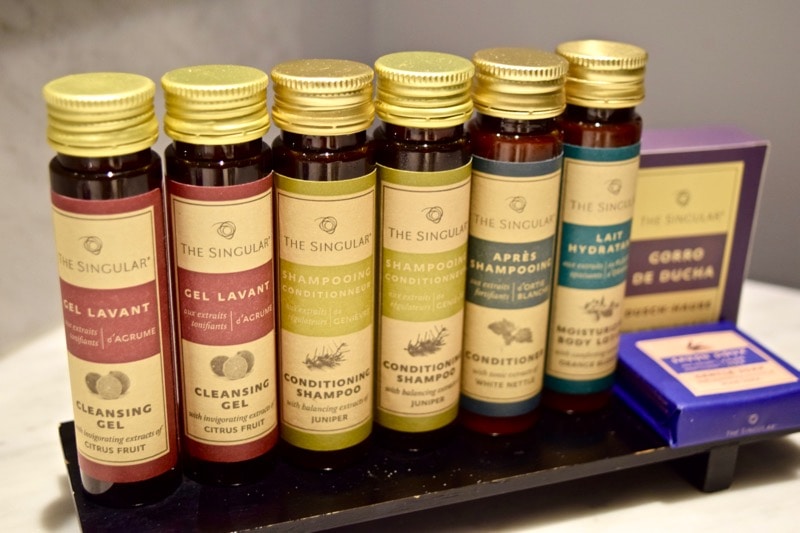 Keen to explore, I headed off down one of the long corridors (taking in the vintage pictures, antique maps and lamps along the way) and hopped in the elevator to the 9th floor to check out the chic rooftop bar and pool.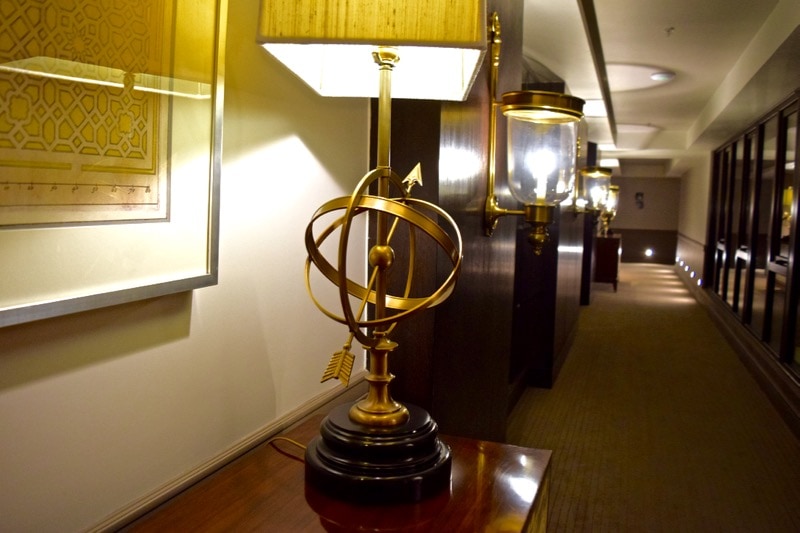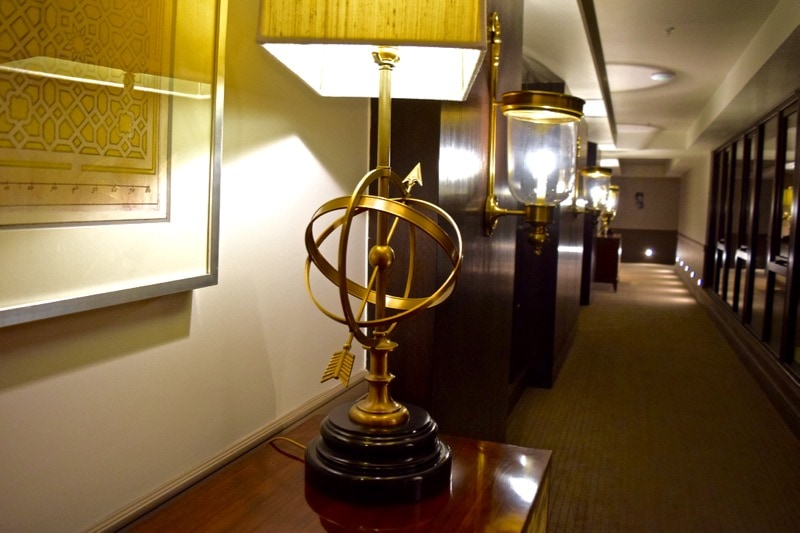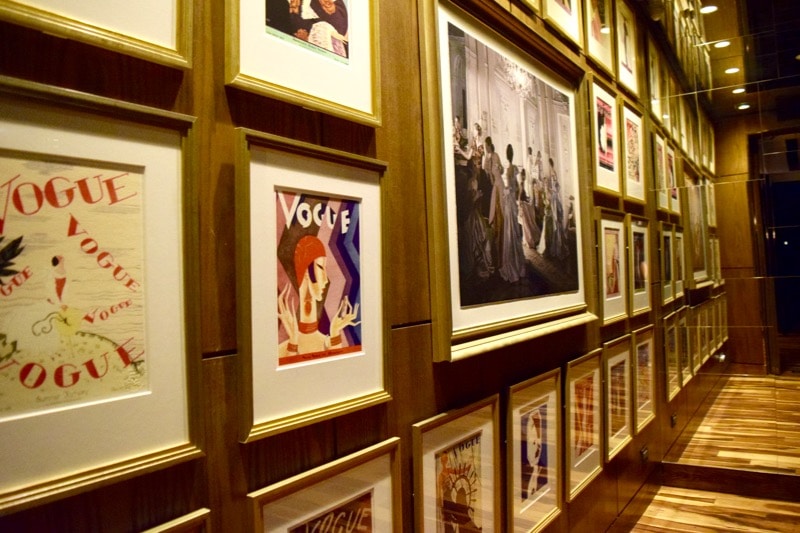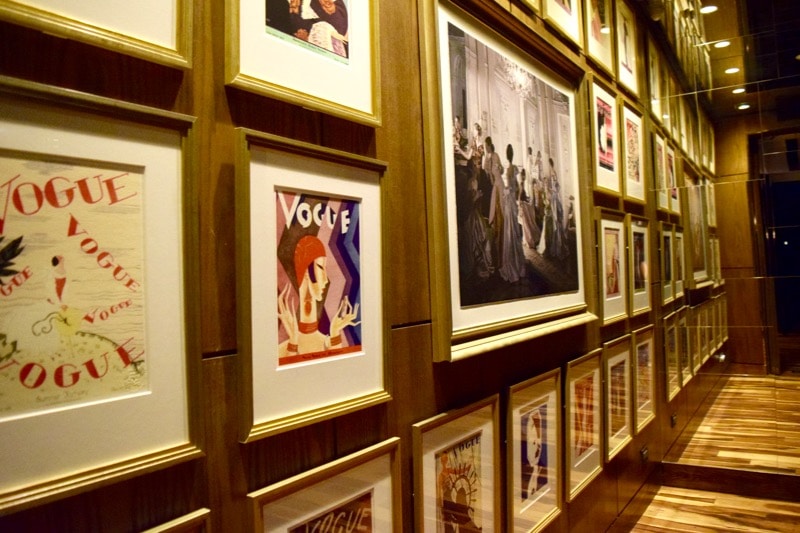 It seems 5 star hotels in this city really take pride in these elevated outdoor spaces – providing a break from the traffic and bustle of the city's roads. I enjoyed the W and Noi Hotel rooftop areas, and this was another to add to my list of recommendations. With great views of Santiago's iconic hills Mount Santa Lucia and Mount San Cristobal, it was the perfect spot for a daytime pool session, or an evening cocktail.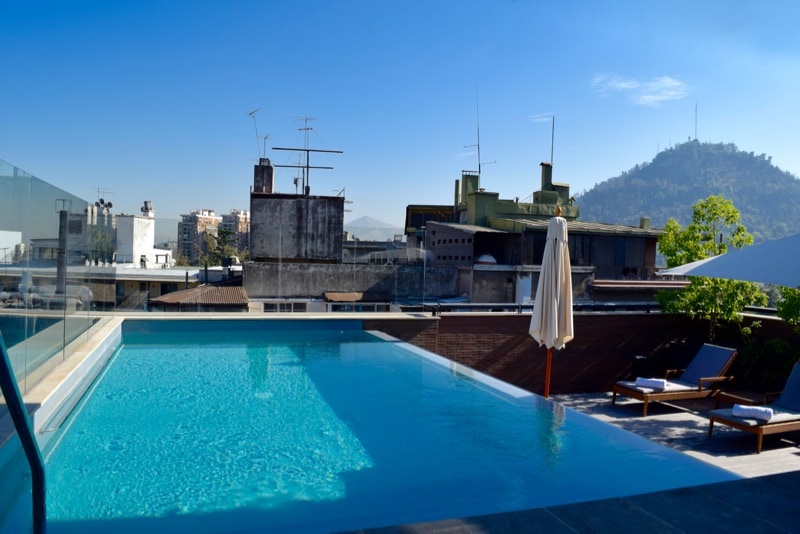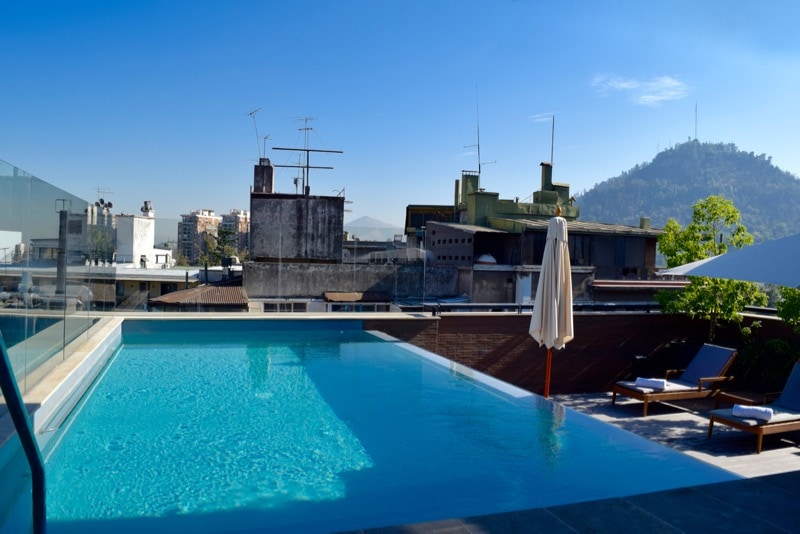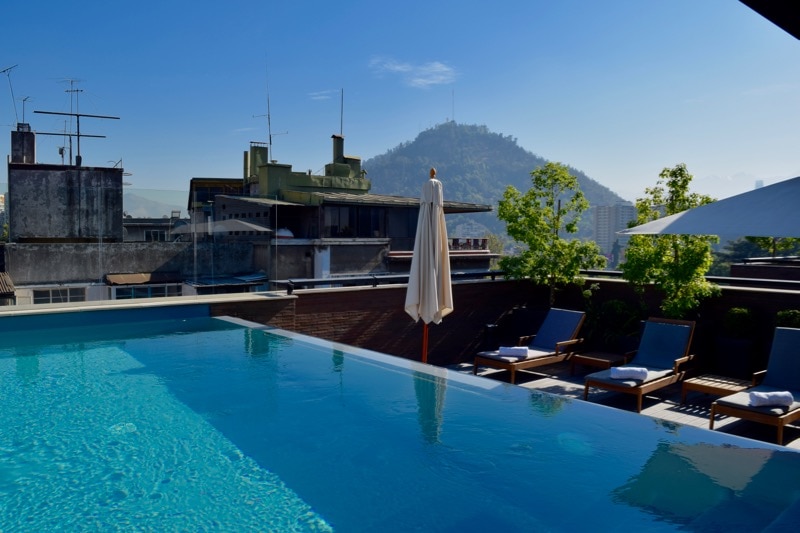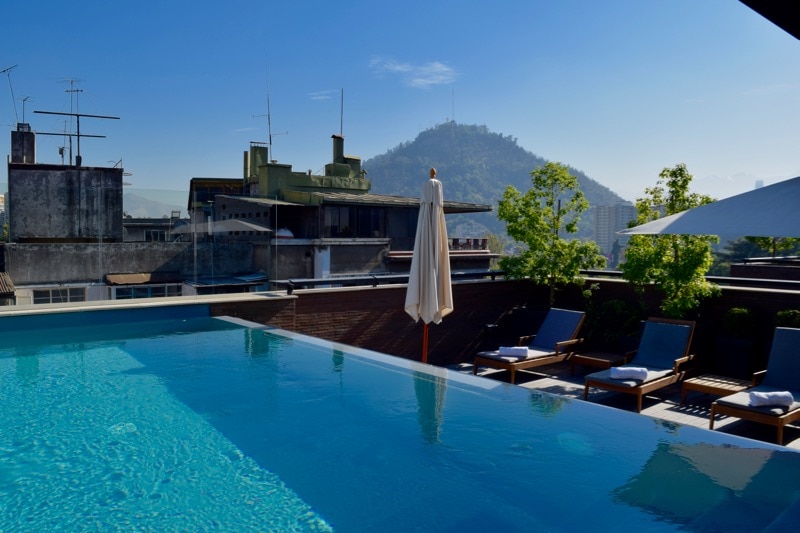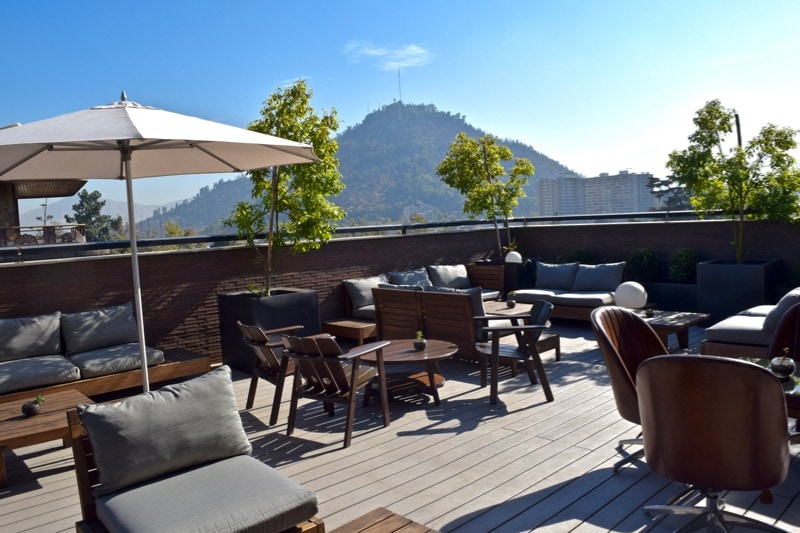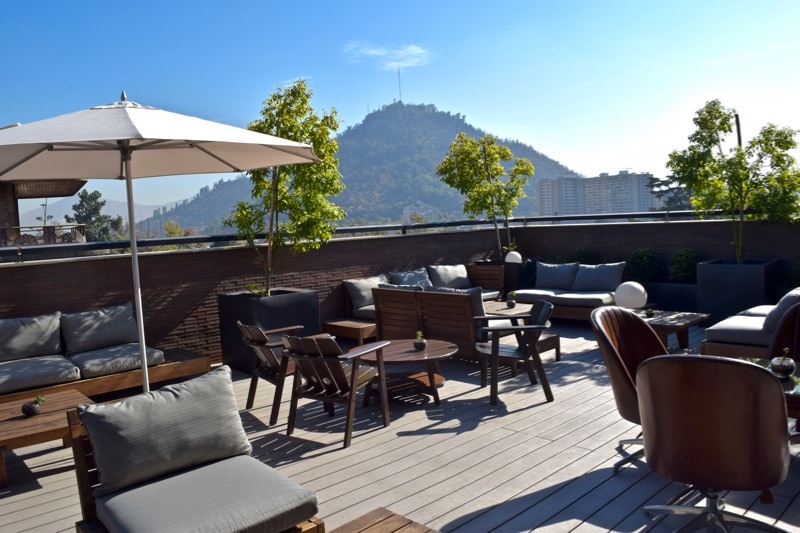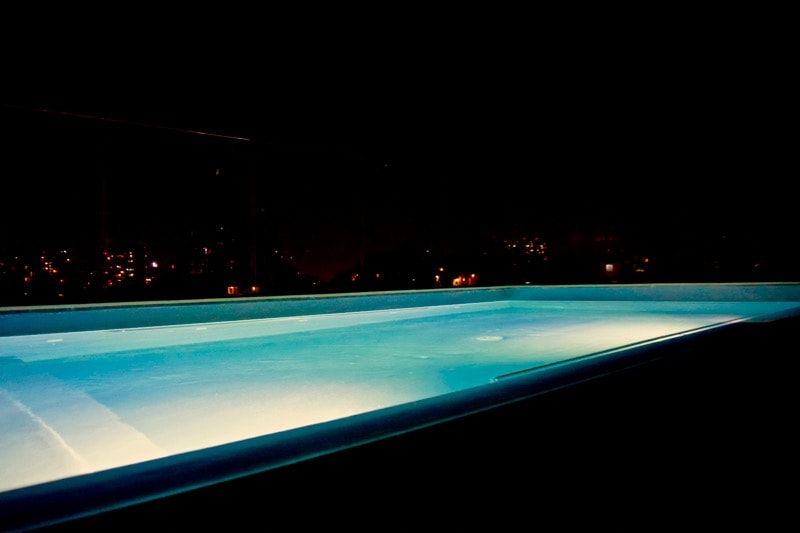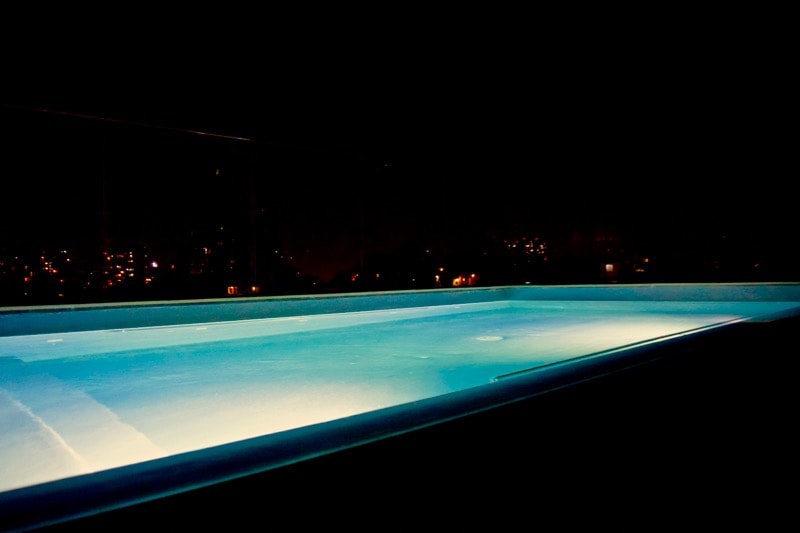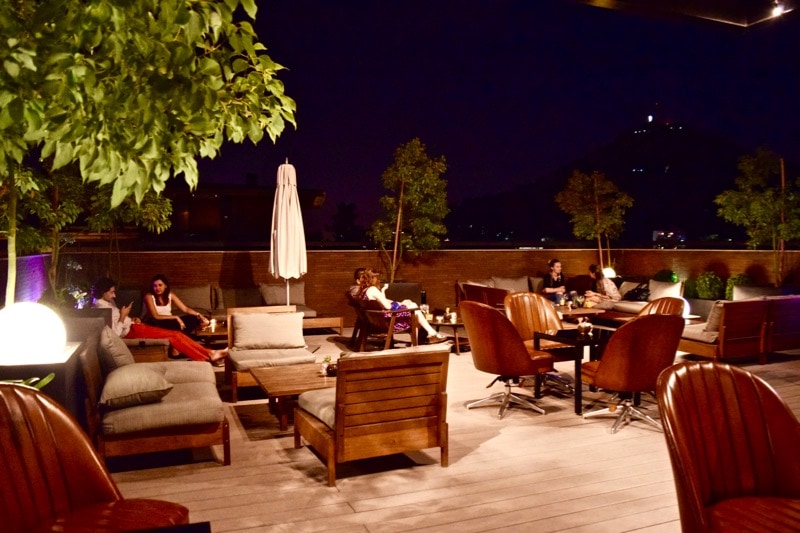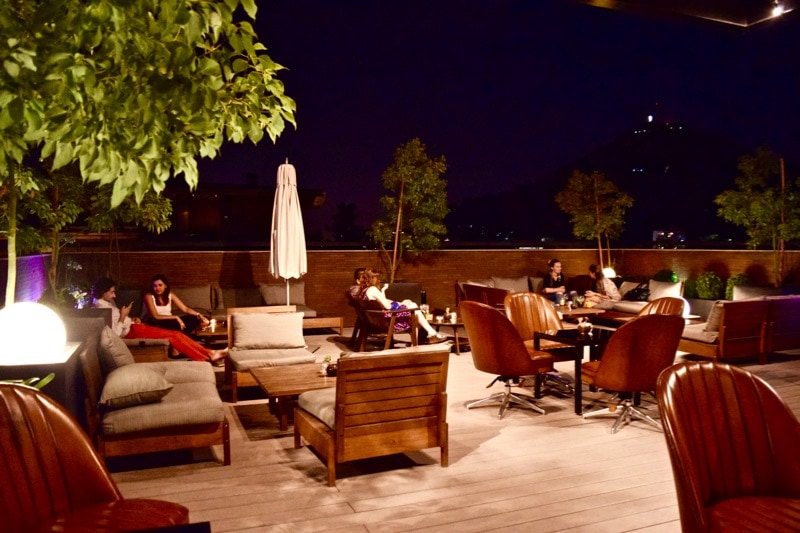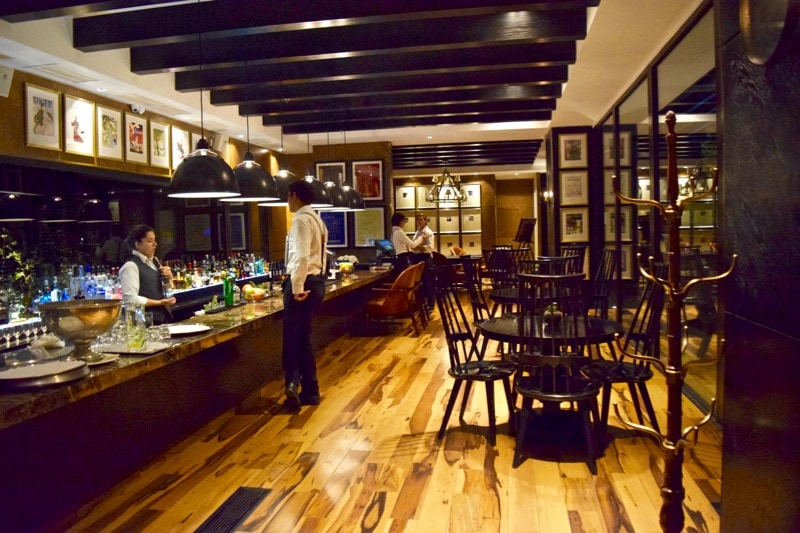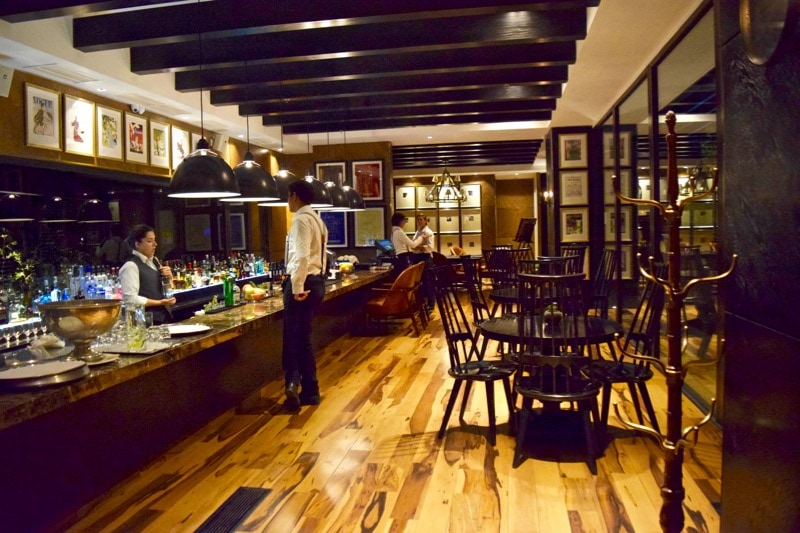 While I didn't have time to enjoy the facilities, there was a spa in the basement with saunas, steam rooms and plenty of treatments on offer.
We dined at The Singular's ground floor restaurant. The predominantly French menu was created by head chef Laurent Pasqualetto, who uses classical techniques, while taking pride in sourcing local ingredients. I loved our table in the courtyard area, looking out onto the busy streets of Santiago. Swing music played softly in the background as we sipped on champagne and devoured a tasty amuse bouche of salmon and crème fraiche. At one table a couple celebrated an anniversary and at another, a birthday. What a great restaurant for a special occasion!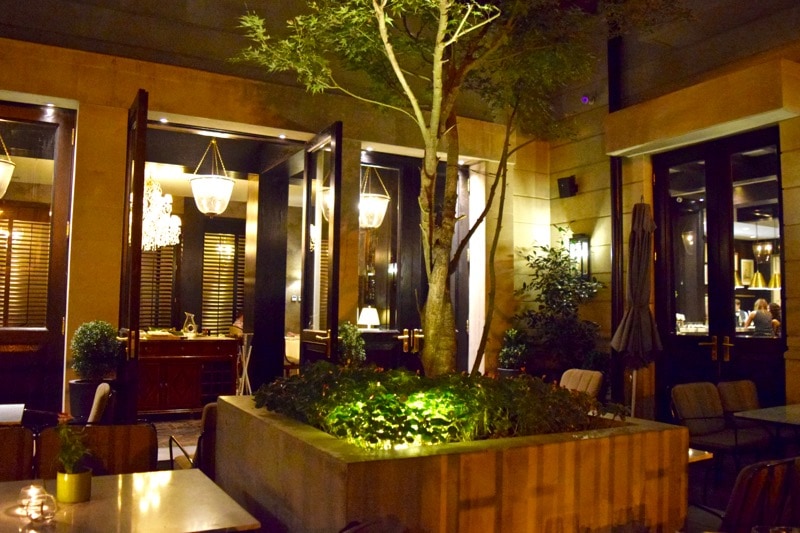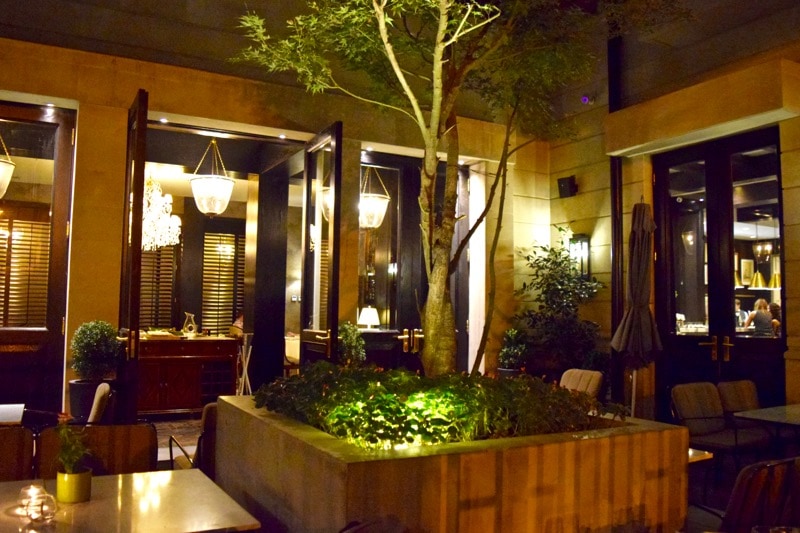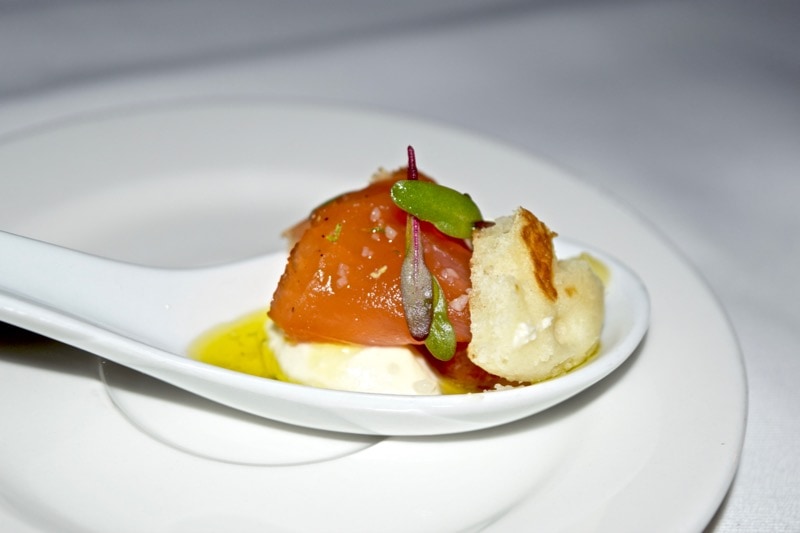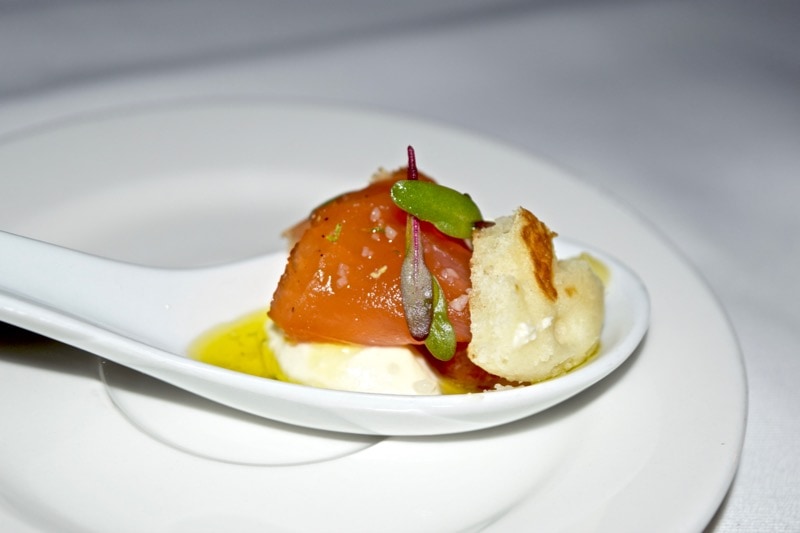 Over the next few hours we enjoyed a tasty camembert tart topped with a light, yet bitter salad of apple and mixed leaves. The 'Taste of the Sea' was another highlight. Presented on a black slate, it featured an oyster, crab meat, a delicious seared scallop and salmon which had a really deep smokiness to it.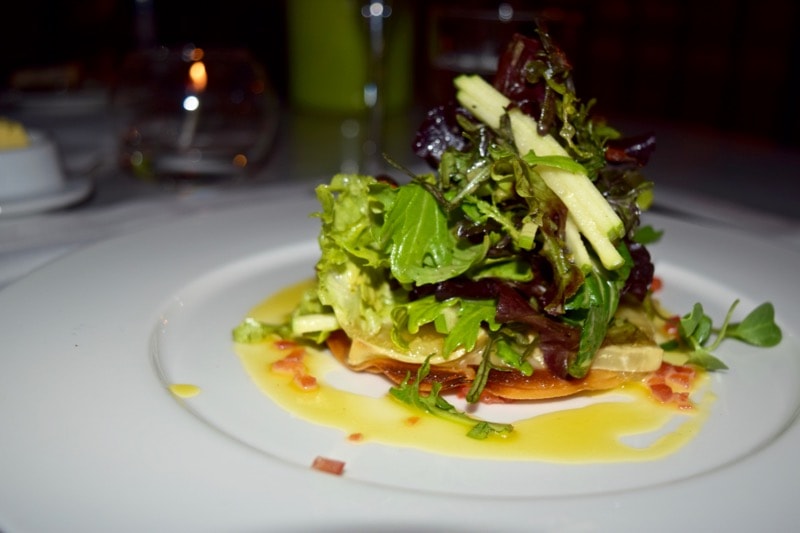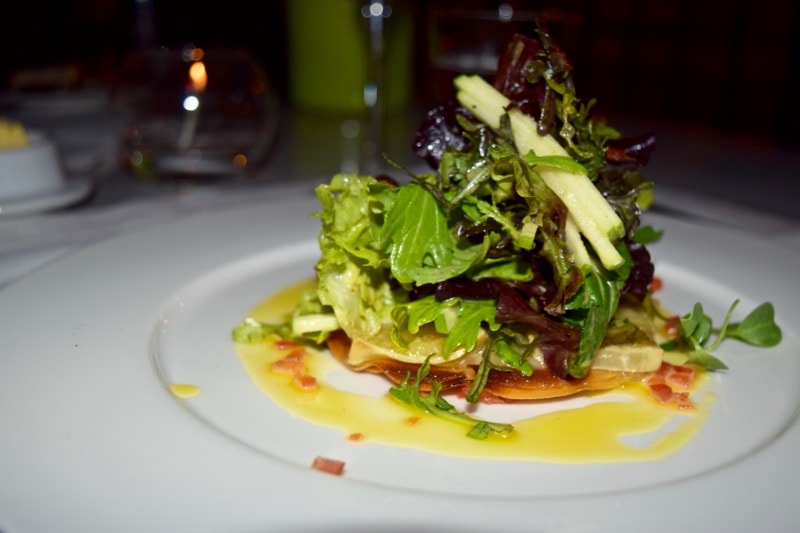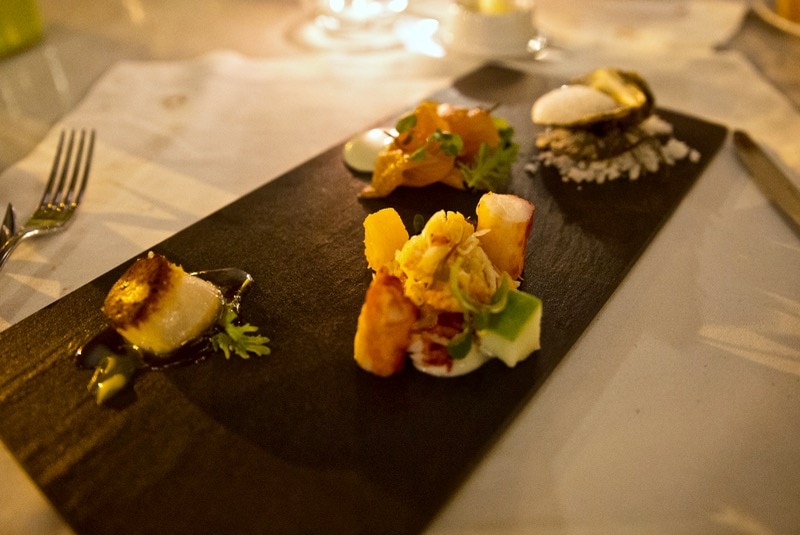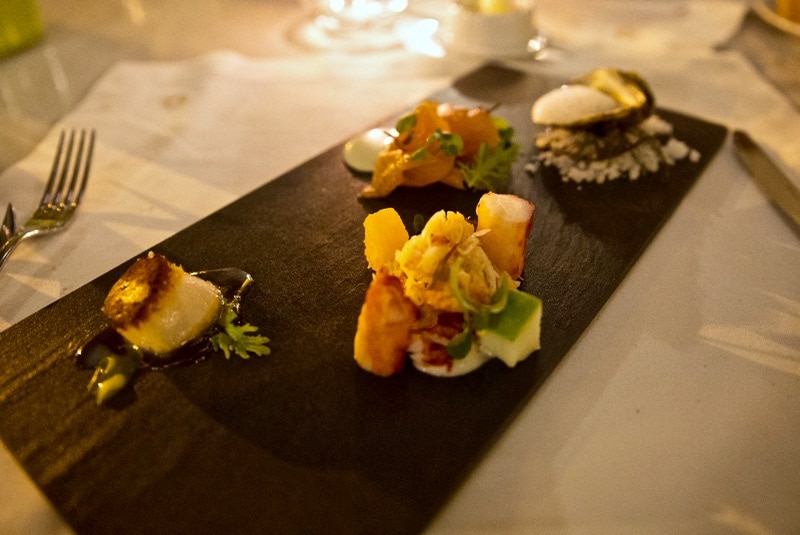 We couldn't resist but order the beef for our main courses. The generous portions included two beef fillet medallions, a selection of fresh vegetables and some indulgent buttery mash. Served pink, the tender steaks were more than I could manage, but it's a meal I wished I could have taken home in a doggy bag! Alongside it, glasses of Chilean pinot noir and cabernet sauvignon (2013) which further intensified the deep meaty flavours.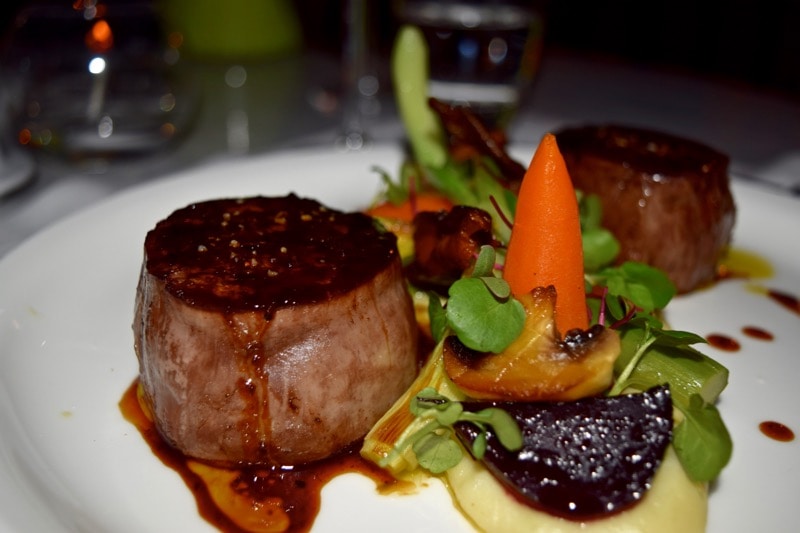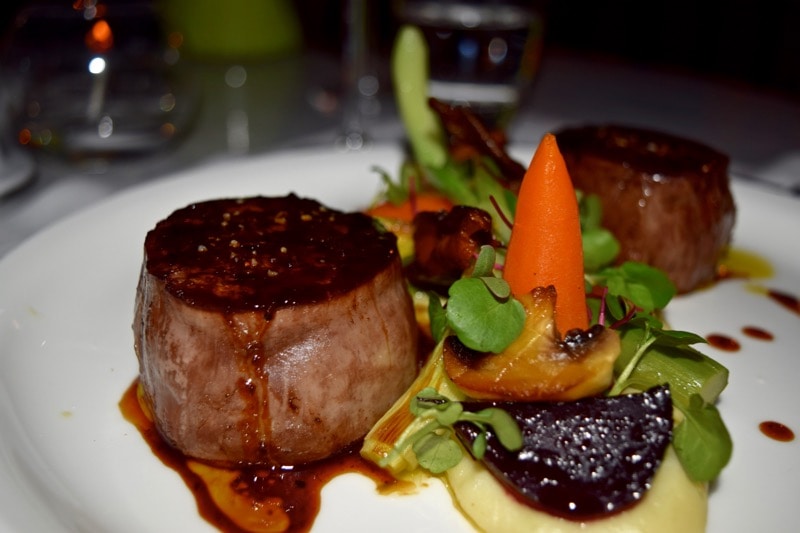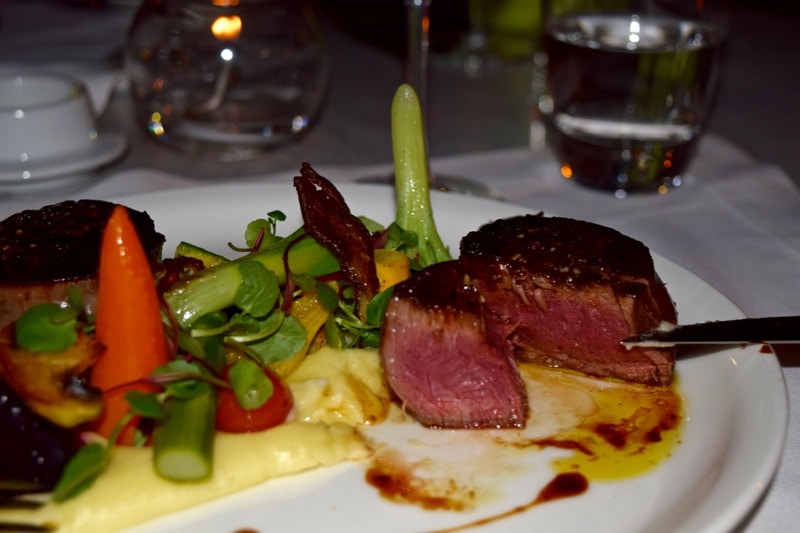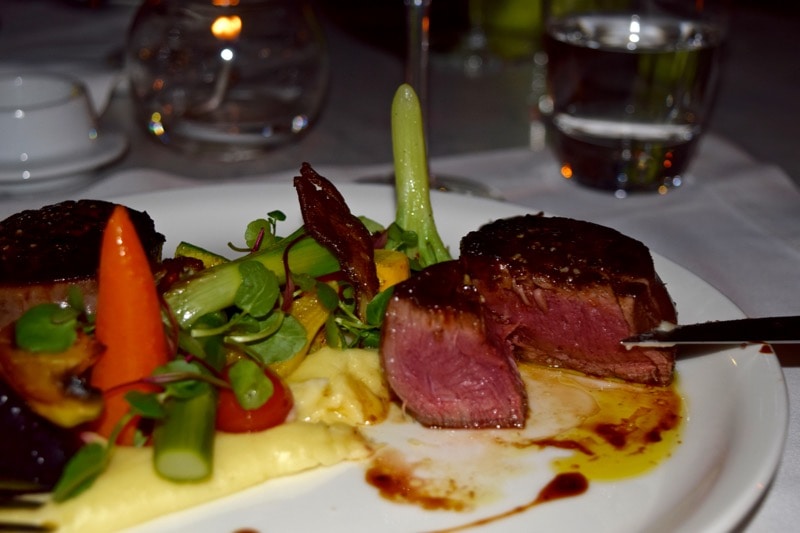 We finished the meal with a winning dessert – a chewy dulce de leche and passion fruit ice cream cake! What fun presentation, I thought… and the flavours didn't let it down either. We returned to the room and fell asleep in moments, clearly satisfied by the evening's meal, and enjoying the comfortable bed.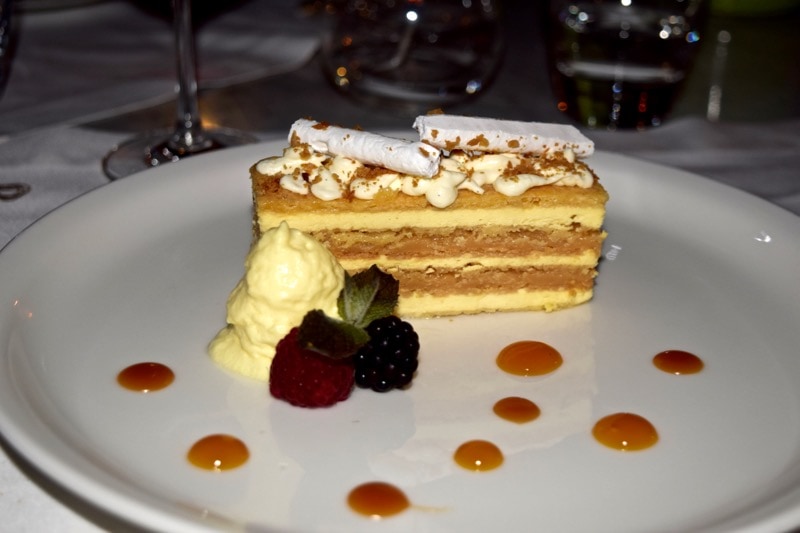 An a la carte breakfast was served in the main restaurant area the following morning. Beautifully soft eggs, more delicious smoked salmon and fresh fruit salad rounded off our stay in the best way possible.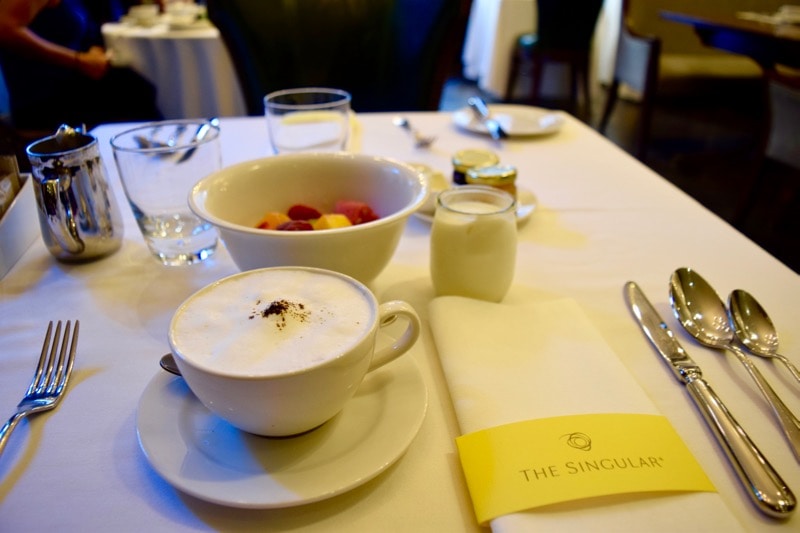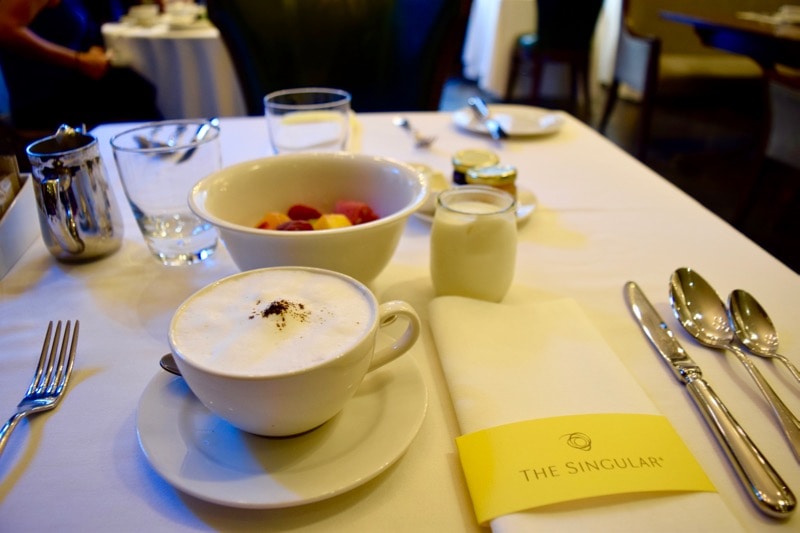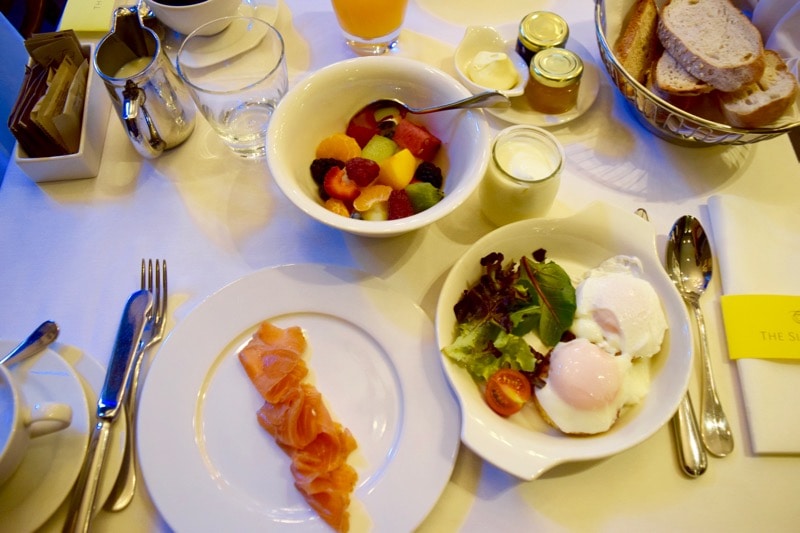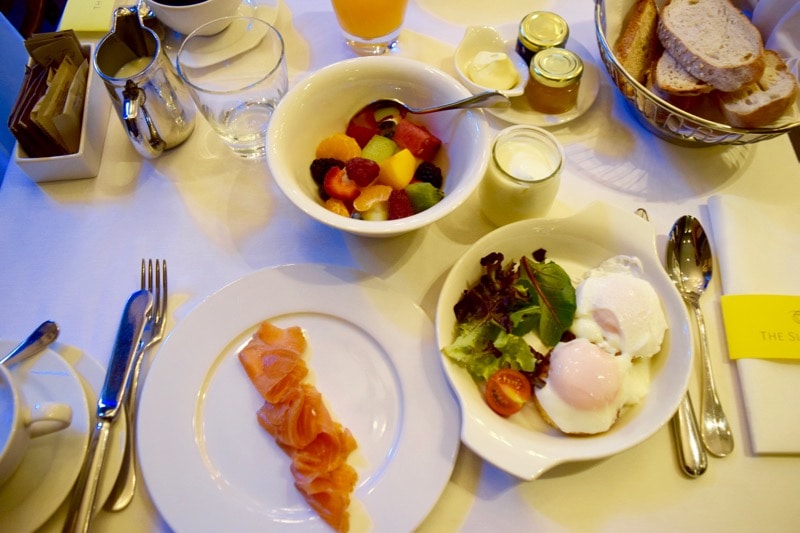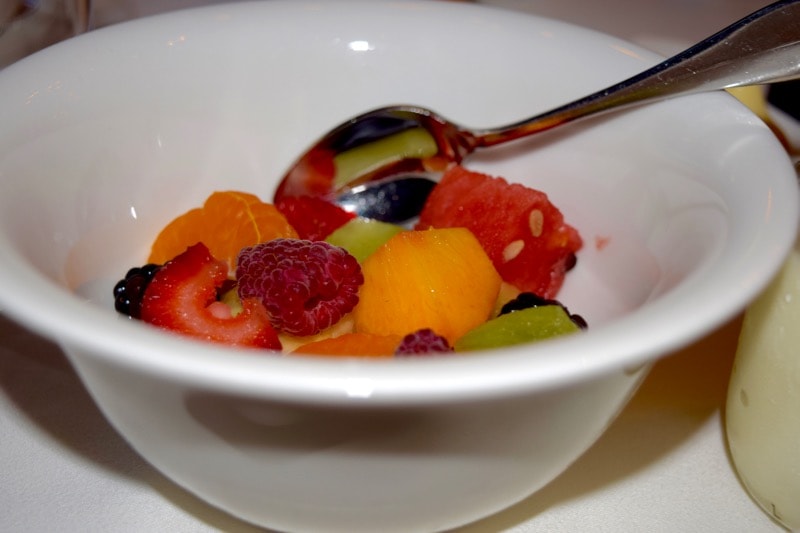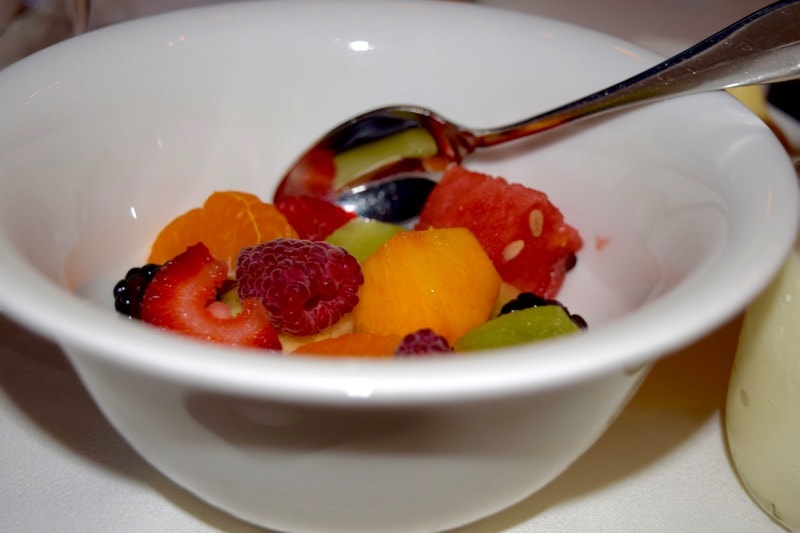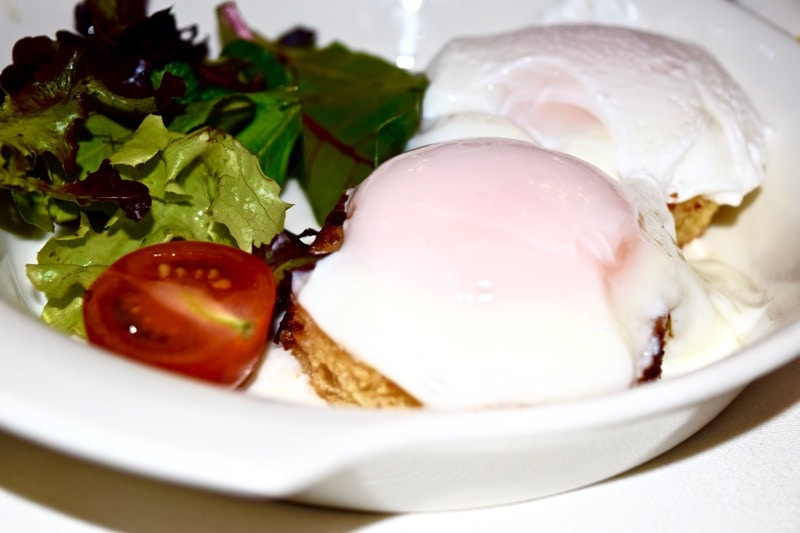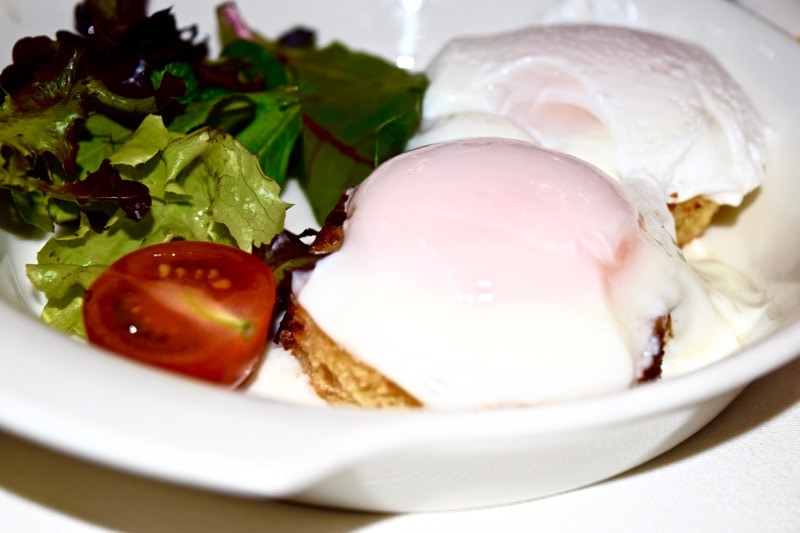 There was something extra special about our stay at The Singular. More than just a bed to sleep in, the ambience was spot on, the service was attentive without being imposing, and the location would be hard to beat for a short stay in the city. In fact, I'll say it now… this was my favourite hotel experience in Chile.
A double room starts at $280 per night (depending on season).
Thanks to The Singular Hotel for inviting me to stay. You can find out more and book here.