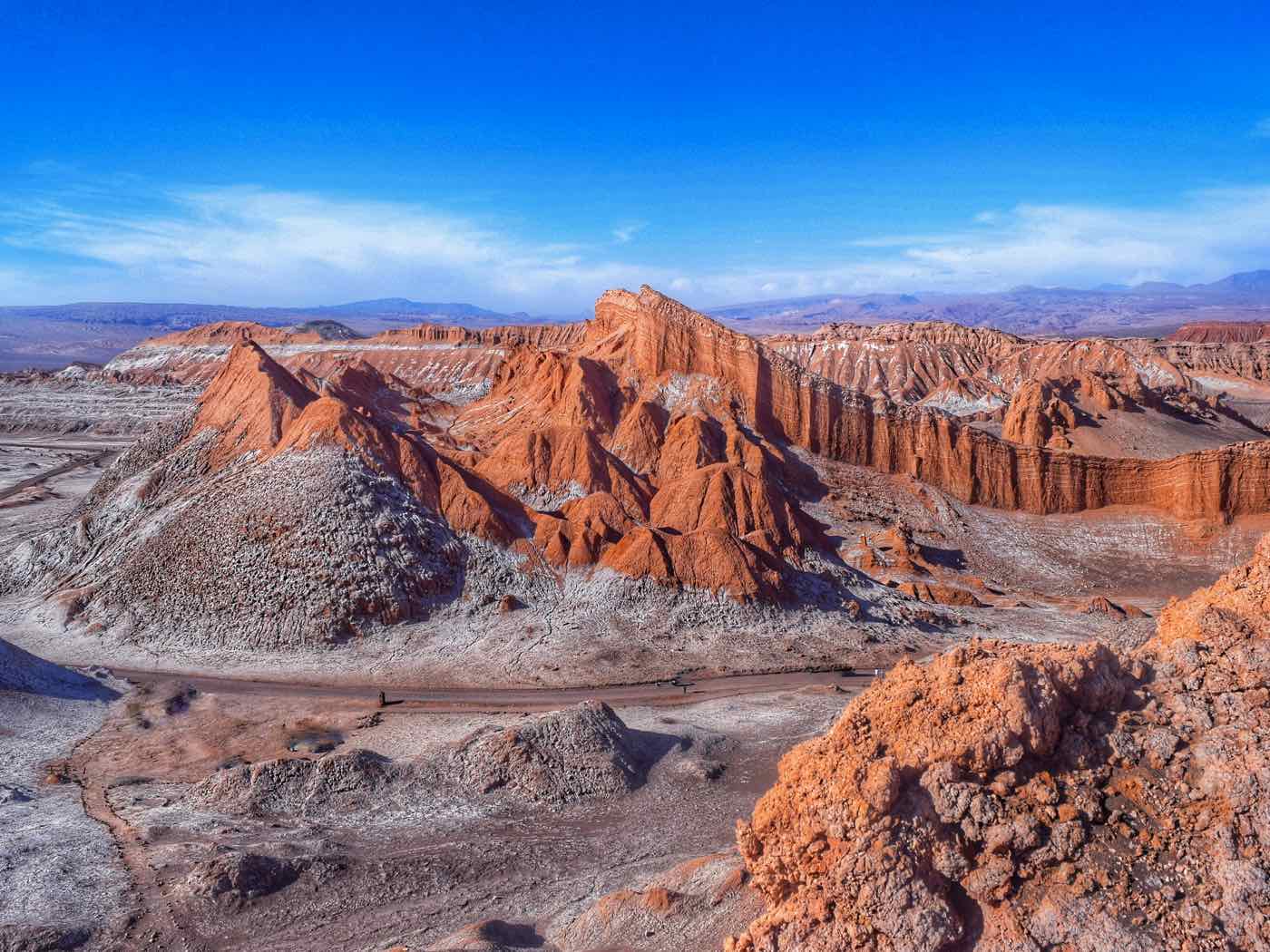 The Atacama Desert in northern Chile is a place full of magic, wonder, and photos just waiting to be taken! Time to reveal the best places to visit in the Atacama Desert.
This is one part of Chile that you just have to visit! It's not like anywhere else on the planet, with its rugged landscapes, geysers and lagoons.
To make the most of your Atacama trip it's best to base yourself in the desert town of San Pedro De Atacama. From there, you can easily tick off the top places to visit.
Public transport is virtually non-existent to the key sites, so rather than hire a car, I'd recommend booking organised tours for all of these. Not only do you have the added benefit of tour guides full of information, but also many of the roads are dangerous, with deep ravines and lots of bends. We saw one car completely upside-down at the side of a road near El Tatio Geysers – for the sake of a few pesos, it's just not worth it.
Best Places To Visit In The Atacama Desert
Experiencing sunrise at El Tatio Geysers was a magical start to the day. As I stood looking out over the geyser field, watching water and steam erupting, just as the first sun of the day cast its eerie light, I knew it was worth the early start. While it was a chilly morning, after a dip in the geothermal hot springs, I was nice and toasty! This tour also stopped at some stunning viewpoints, including a picture-perfect mirror lagoon. Book a tour to El Tatio Geysers here.